Anniversary gifts by year are something fantastic that people are hunting for the most these days on the Internet. Why do they play such a significant part in our lives? And what is the most incredible marriage anniversary theme for our loved ones? Oh Canvas aspires to provide the greatest ideas to celebrate your remarkable days since each milestone anniversary has its own meaning in our relationship. Read on to discover how to create the most pleasant memories on the most exquisite day of the year!
How do Anniversary Gifts by Year 1-100 Affect our Relationship?
Gifts for anniversary by year
Year
Traditional list
Modern list
Flower list
1st
Paper
Clock
Carnation
2nd
Cotton
Pottery
Lily of the Valley
3rd
Leather
Crystal, Glass
Sunflower
4th
Fruit, Flowers
Appliances
Hydrangea
5th
Wood
Silverware
Daisy
6th
Iron
Wood
Calla
7th
Wool, Copper
Freesia
8th
Bronze
Lilac
9th
Pottery
Leather
Bird Of Paradise
10th
Tin, Aluminum
Diamond
Daffodil
11th
Steel
Jewelry
Tulip
12th
Silk, Linen
Pearl
Peony
13th
Lace
Textile
Chrysanthemum
14th
Ivory
Gold Jewelry
Orchid
15th
Crystal
Watch
Rose
16th
Wax
Silver Holloware
Statice
17th
Furniture
Red Carnation
18th
Porcelain
19th
Bronze
Chrysanthemum
20th
Porcelain
Platinum
Aster
25th
Silver
Iris
30th
Pearl
Diamond
Lily
35th
Coral
Jade
40th
Ruby
Gladiolus
45th
Sapphire
Blue Iris
50th
Gold
Yellow Rose, Violet
55th
Emerald
Jasmine
60th
Diamond
White Rose
As we have more time to be with our loved ones and experience what our emotions are telling us. We now have the opportunity to discover that the relationship is not as simple to maintain as we previously believed. Every day, it should be watered, cared for, and warmed up kindly, just like a plant seed. As a result, gifts for anniversaries by year are a popular theme that will never go out of style for decades.
Celebrating on the anniversary day and sending funny wedding anniversary gifts or a surprise to your loved ones are the most heartfelt ways to express how much you adore them. They are eloquent ways of saying that your special day with him/her will always have a place in your hearts and souls. Even just a small action, your true love is regarded and heated up delightfully. As a result, with the yearly anniversary gifts, you may strengthen your connections on a regular basis.
If your mate is a flowery junkie, do not overlook flower gifts for anniversary by year. Blooming is something that may gently entice any heart. In that way, you can send it as a perfect anniversary gift by year for anyone, including your parents, friends, sister, colleague, etc. Make its beauty and aroma generate pity in your heart and reach out to your loved one.
Perfect Yearly Anniversary Gifts Guide
1st Wedding Anniversary Gift Ideas
Traditional Gift: Paper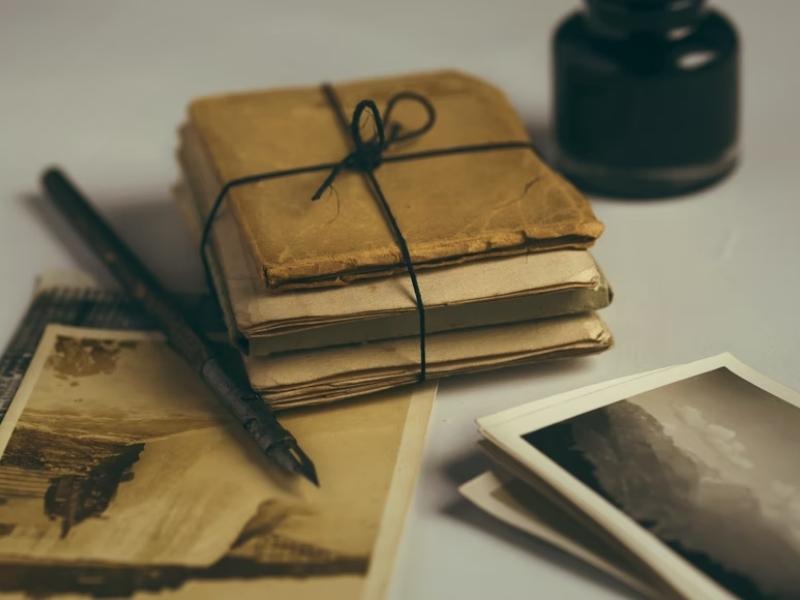 Because paper represents the blank pages on which you begin a new chapter in your life. Hence, the 1st Anniversary Present is considered paper, which means it had better give your spouse a thoughtful message written on paper. Pick up your pen and let your word touch your husband's or your wife's heart!
The traditional first anniversary gemstones are gold despite the fact that gold is not a stone.
Modern Gift: Clock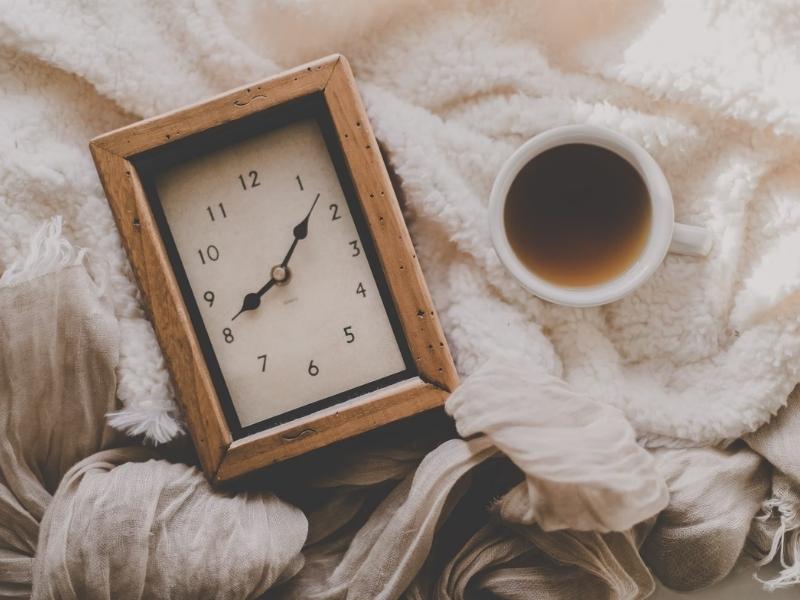 Besides the paper as traditional anniversary ideas, modern themes are clocks. The clock symbolizes the passage of time, which brings with it happy moments, transformation, and challenges. Time is valuable, and so is your relationship. To ensure a long and happy relationship, it's important to spend quality time together now and in the years to come.
Flower: Carnation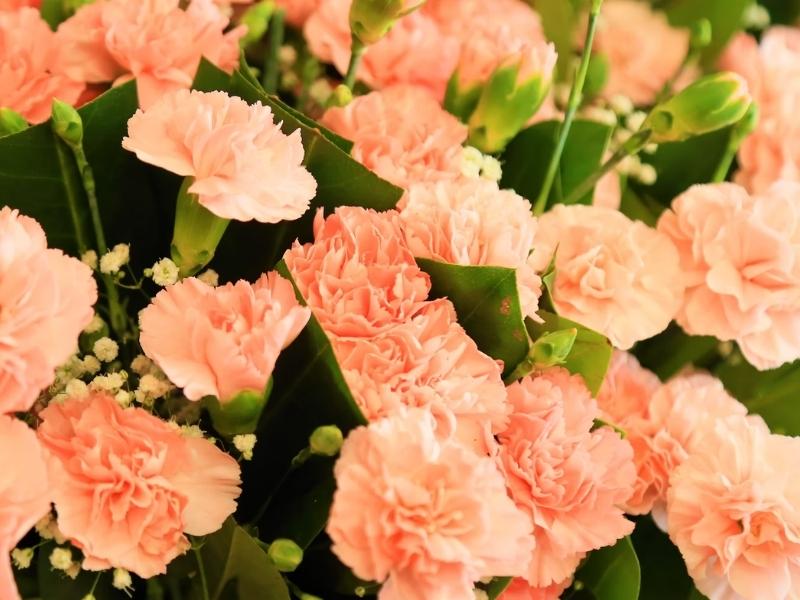 "The honeymoon phase" refers to the first year of marriage, which is one of the most exciting moments in a couple's existence, like carnations, which have traditionally been associated with young, passionate love because of their youthful and brilliant full bloom. They are the perfect symbol of a youthful, ardent, true love that is ideal for the first anniversary gift for a girlfriend!
>>> Warm the heart with those one year anniversary quotes!
2nd Wedding Anniversary Gift Ideas
Traditional gift: Cotton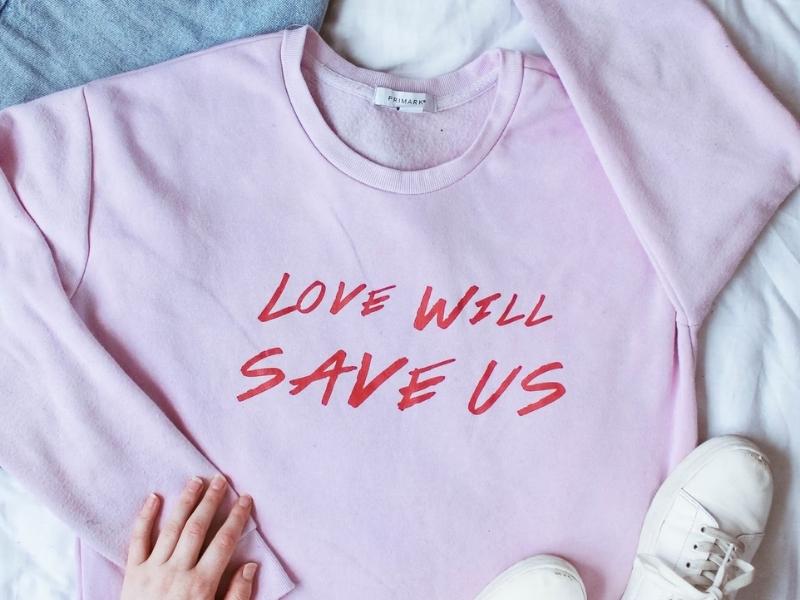 The 2nd traditional wedding anniversary gifts are considered cotton things – a sign of your connection's strength and comfort. The ideal presents to give your partner on this occasion are clothes, socks, blankets, etc. Find out what he/ she loves to wear and select the most suitable that can treat his/ her body beautifully.
The red kind of garnet is the most popular in jewelry for the second year, despite the fact that these anniversary gemstones come in a variety of hues.
Modern Gift: Pottery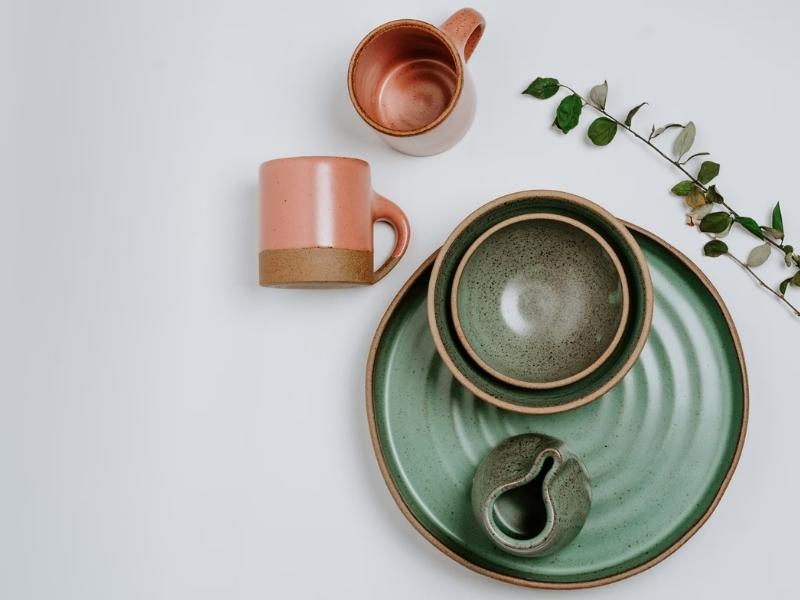 Pottery is considered the modern anniversary theme for this year. You may express your feelings of loss and sadness while also improving your flow and spontaneity by playing with porcelain. This can boost your self-esteem as well as your sense of self-identification and self-expression.
Flower: Lily Of The Valley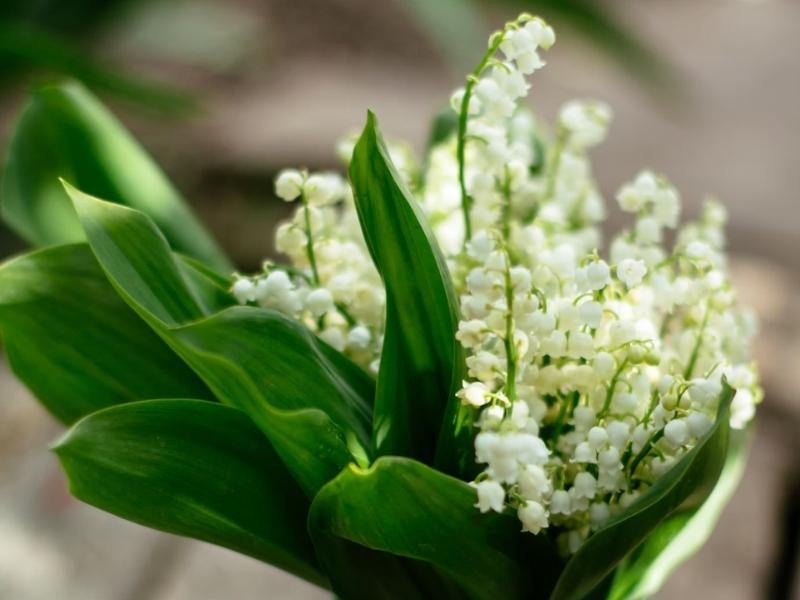 Until 1967, the lily of the valley was the official flower of Yugoslavia and Finland. The lily of the valley symbolizes the return of pleasure in the floral language. As a result, it becomes the indispensable 2-year anniversary idea for a meaningful gift.
3rd Wedding Anniversary Gift Ideas
Traditional Gift: Leather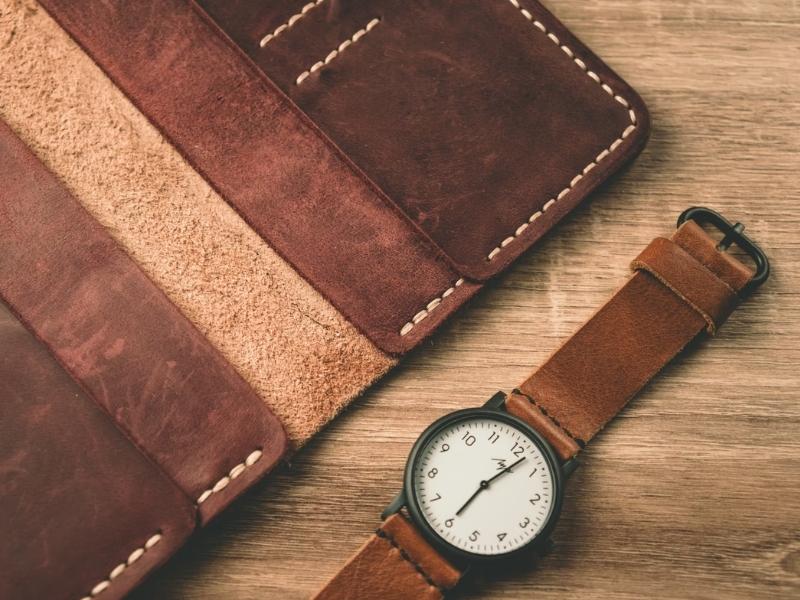 The 3rd marriage anniversary gift is as durable and flexible as leather. There are some ideas to present with leather material, such as a journal with a leather cover, a pair of shoes, a bracelet, etc.
Pearls are a timeless symbol of love and commitment for those years of marriage. These anniversary gemstones, like a marriage, become more beautiful with time.
 Modern Theme Gift: Crystal, Glass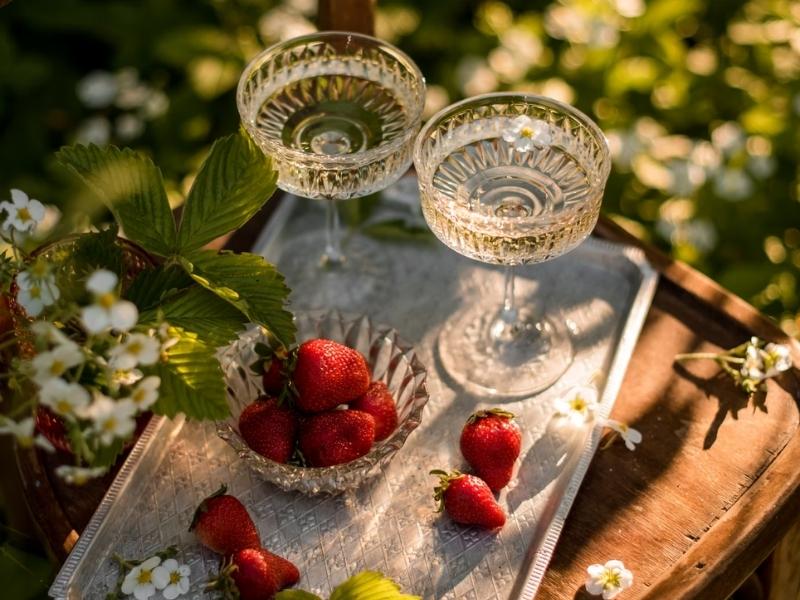 When a couple has been in a relationship for three years, they know each other so well that a crystal or glass is the appropriate symbolic gift for this marriage milestone. As a result, one of the anniversary modern gift ideas of this year is crystal or glass, which signifies both the beauty and fragility of a relationship in its early years.
Flower: Sunflower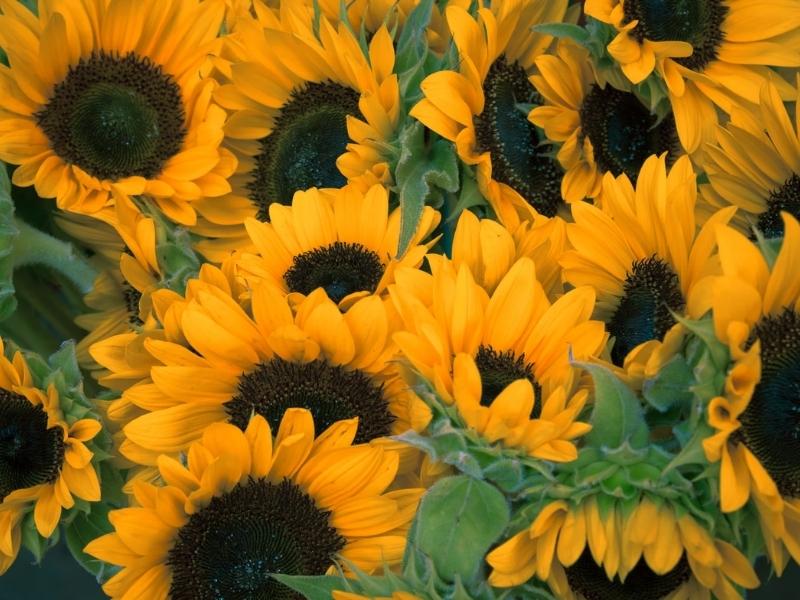 Marriages that have reached their third year are like the firm stem of a sunflower: they have a solid base. For those who have previously conquered obstacles and are looking forward to brighter days, send the sunflowers as yearly anniversary gifts for awesome date night ideas.
4th Wedding Anniversary Gift Ideas
Tradition Gift: Fruit or Flowers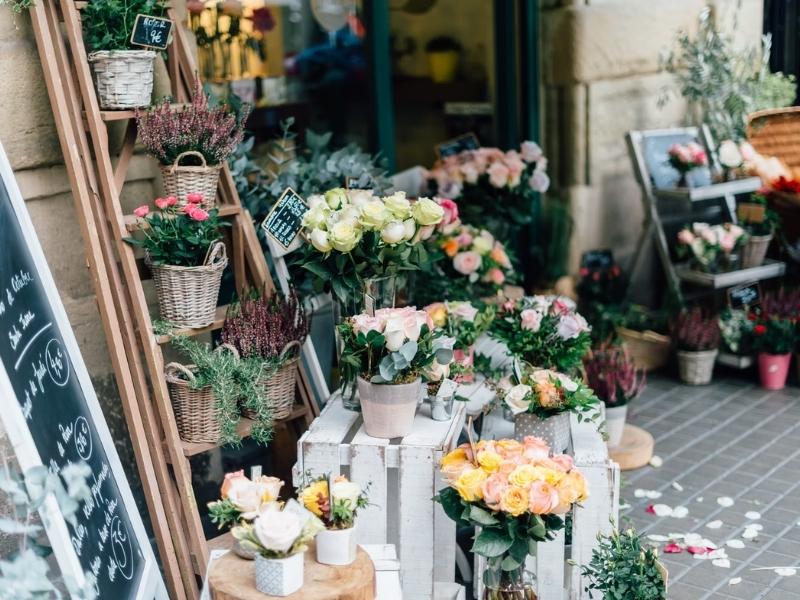 4 year anniversary gift suggestions are thought to be fruit or flowers. Just as sweet as your love, those perfect anniversary gift ideas are the perfect symbol to mark your true love on this milestone. In case you love to check out which flower is the symbol on this occasion, read part 20 on this blog!
Blue topaz is the ideal anniversary's gemstone because of its long history of symbolizing love, passion, and devotion.
Modern Gift: Appliances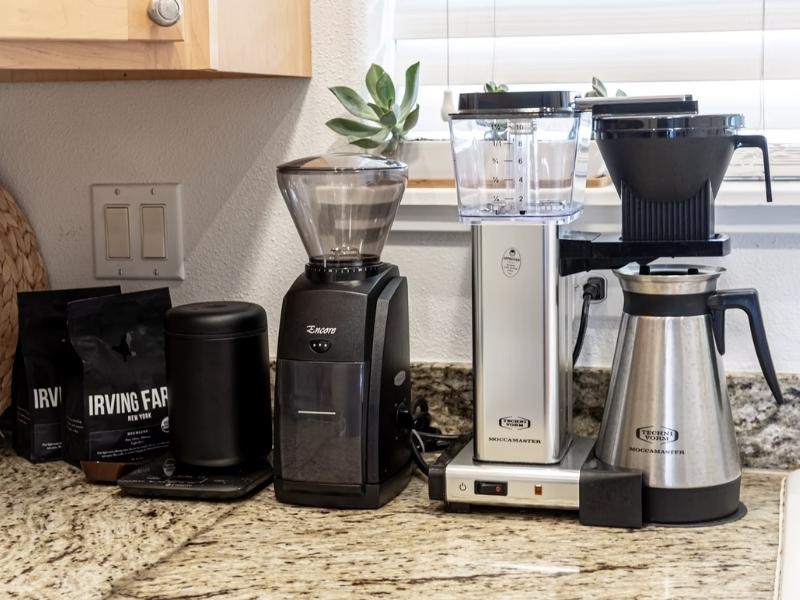 If you want to give yearly anniversary gifts that are both modern and useful, consider buying electronic appliances. After four years, it's possible that some of your kitchen gadgets may need to be replaced. The purpose of these meaningful gift suggestions is to replace all of the old, worn-out goods in order to move on to a better quality of life in the future.
Flower: Hydrangea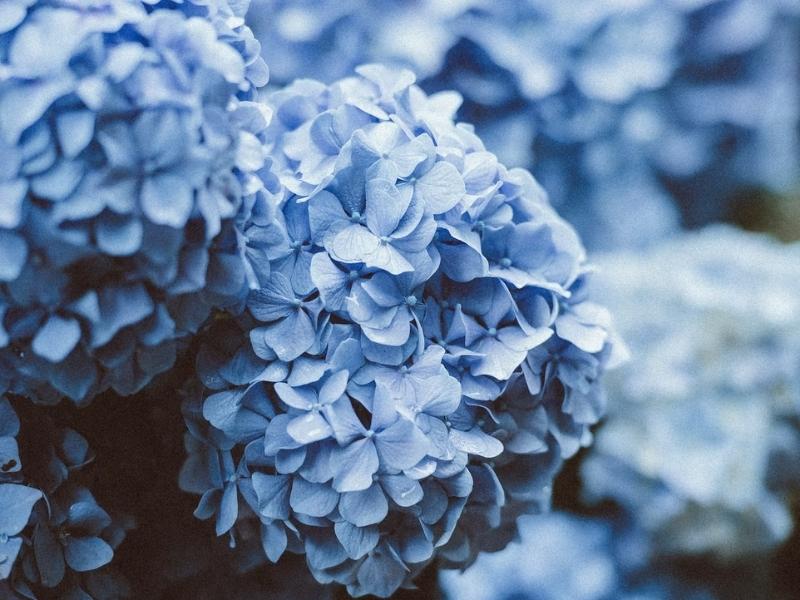 Kindness, elegance, and beauty are all conveyed by the delicate blooms of hydrangea. True love, harmony, and serenity are reflected in its hues. Additionally, it exudes a sense of plenty blossoming due to the profusion of blooms and the large spherical form. That's the reason why more and more individuals are using these flowers as anniversary ideas for this year.
5th Wedding Anniversary Gift Ideas
Traditional Gift: Wood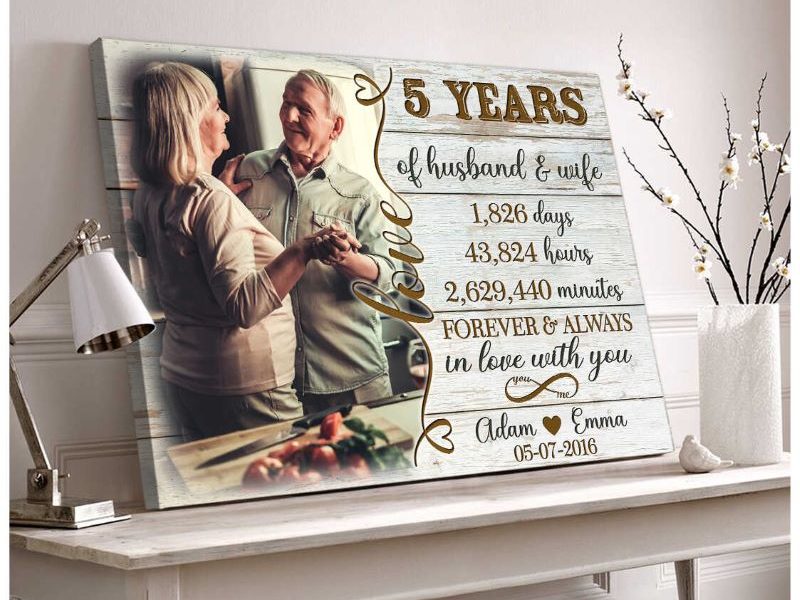 The wood indicates long-term knowledge, courage, and forgiveness. Thus, when your love comes to these gift occasions, the 5th milestone anniversary ideas for a couple are said to be the wood. To commemorate your fifth wedding anniversary, you could present your spouse with a frame with a favorite wedding photo. Furthermore, gifting anything made of wood might be a basic yet thoughtful approach to conveying what your heart is saying.
Blue sapphire, like wood, is a very long-lasting and durable material, much like your love. As a result, it becomes the 5th anniversary's gemstone.
Modern Gift Ideas: Silverware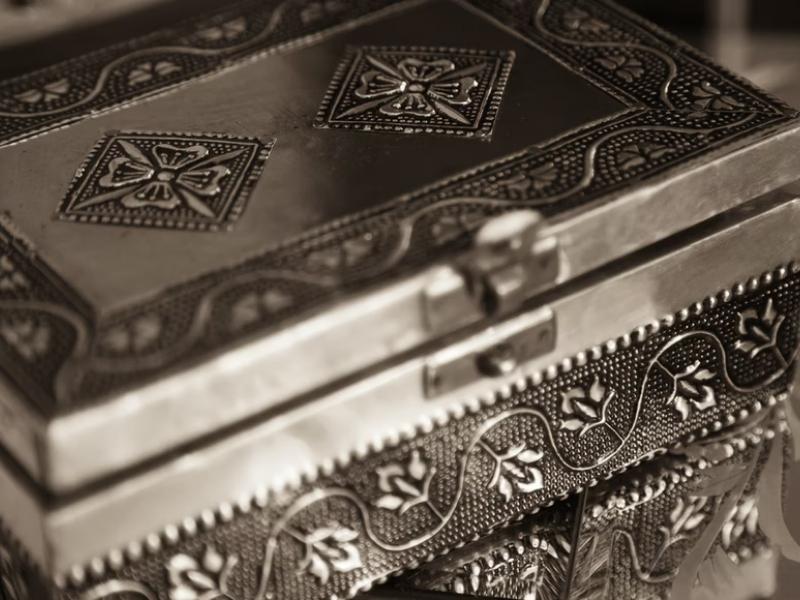 Silverware is the modern yearly anniversary gift of this year. Ornate, glitzy, supple, and refined are all adjectives that describe the hue silver, which may also be described as industrial and high-tech. Silver, like gold, is a valuable metal that is commonly used to represent prosperity.
Flower: Daisy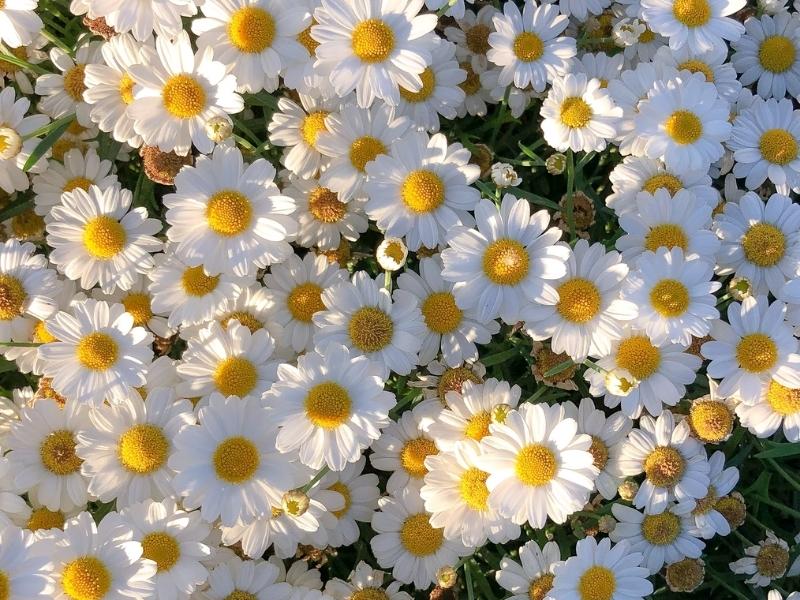 Daisy appears like basic flowers at first, but they're really rather unique and interesting. It's normal for a couple's lives to become ordinary or dull after five years of marriage, but much like a daisy, there are still a lot of things to uncover. As a symbol of loyalty and eternal love, the daisy is also a popular choice for fifth anniversary ideas for couples.
6th Wedding Anniversary Gift Ideas
Traditional Gift: Iron/ Candy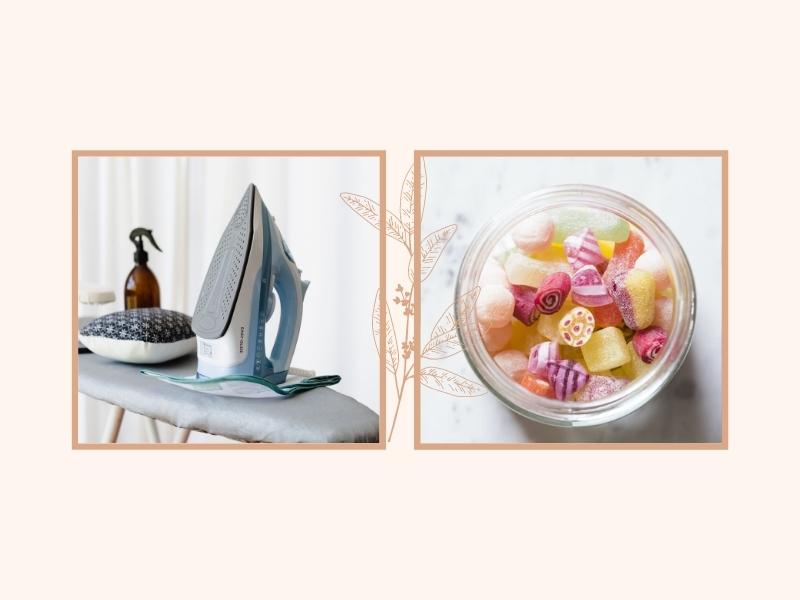 Irons are considered the 6th Anniversary Present because they show the longevity of a couple. They are traditional marriage anniversary gifts by year 1-100.
As a result, if you are searching for more modern year anniversary gifts, candy is a great option. Candy symbolizes the sweetness of marriage, therefore, life after six years together is certain to be fairly sweet.
Modern Gift Ideas: Wood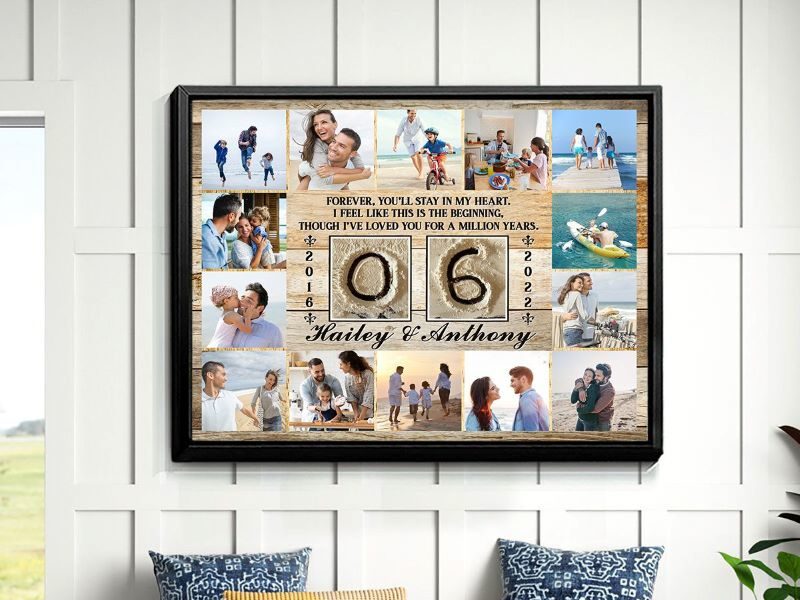 As a symbol of a stable and long-lasting union, wood has become one of the modern gift ideas for the year. As previously said, it is also the fifth-anniversary traditional theme present.
Flower: Calla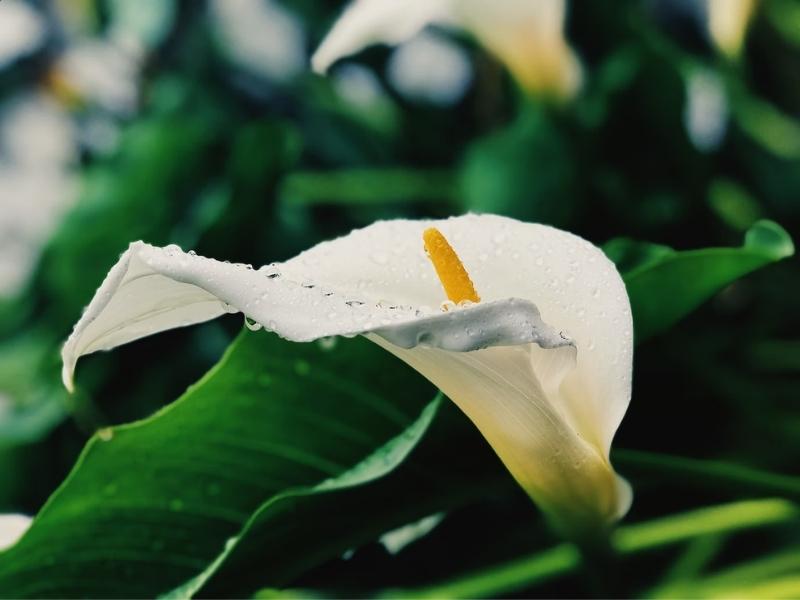 The most attractive wedding anniversary year 6 for someone who loves to show their deep admiration is a calla flower. Known as the plant of true love and beauty, calla lilies are a symbol of both inner and outer grace.
7th Wedding Anniversary Gift Ideas
Traditional and Modern Gift: Wool or Copper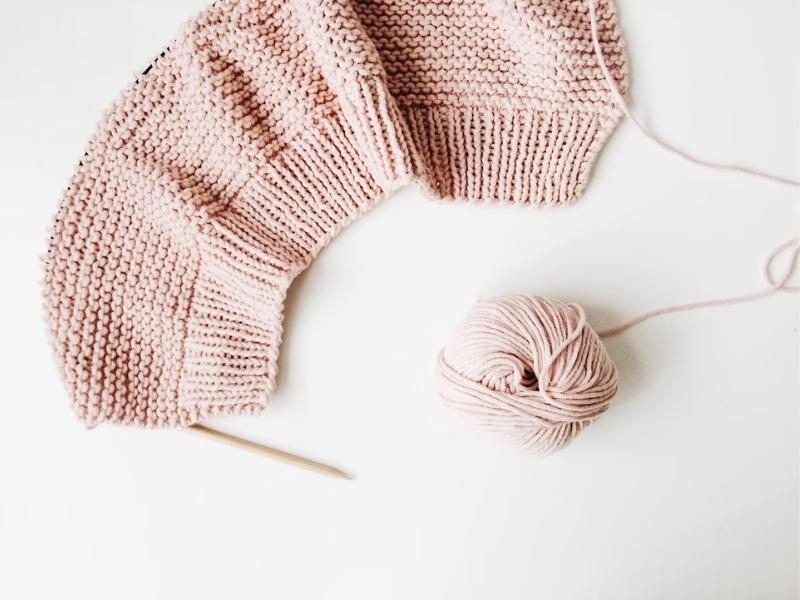 When you are looking for anniversary gift suggestions for this year, consider wool or copper which are known for creating heat. If you choose wool as what you are sending, give him/ her a sweater that matches their looks or a box full of stunning yarns. On the other hand, think about garden tool gifts, keyrings, etc.
Flower: Freesia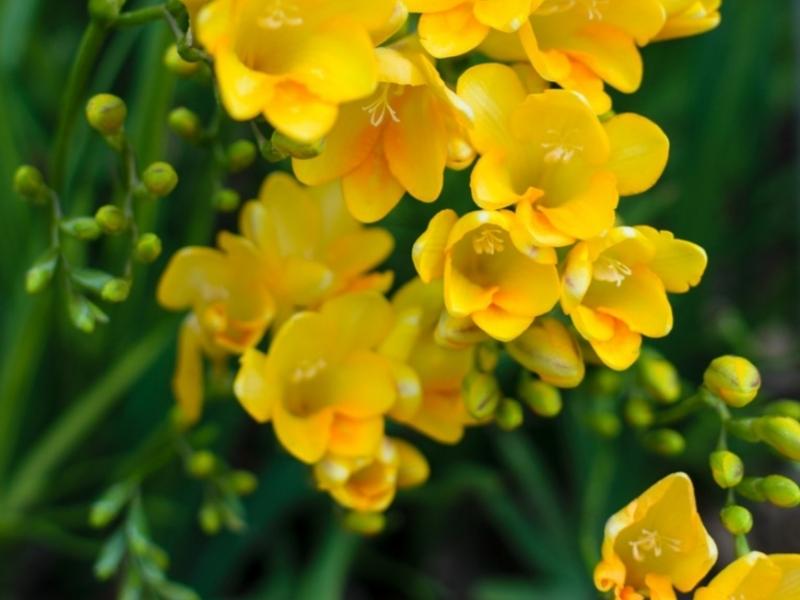 Freesia, the flower of choice for the seventh anniversary present, is considered to signify purity and innocence. As a result, they are often given as a present to welcome a new baby.
8th Wedding Anniversary Gift Ideas
Traditional and Modern Gift: Bronze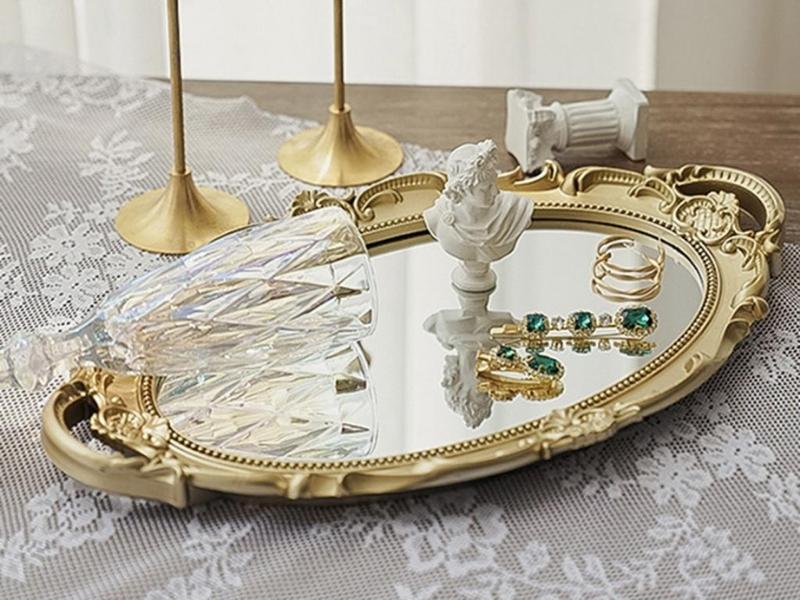 Tin or other metals is alloyed with copper to create a robust, long-lasting bronze that is also corrosion-resistant. As a result, it is a sign of power and endurance.
In the relationship, it is symbolic of a strong union that is created by the joining of two different individuals who come together as one. That's how it is considered one of the 8-year anniversary gift themes. Consequently, think about a bronze tray to place home decoration items to please your recipient's tastes.
Flower: Lilac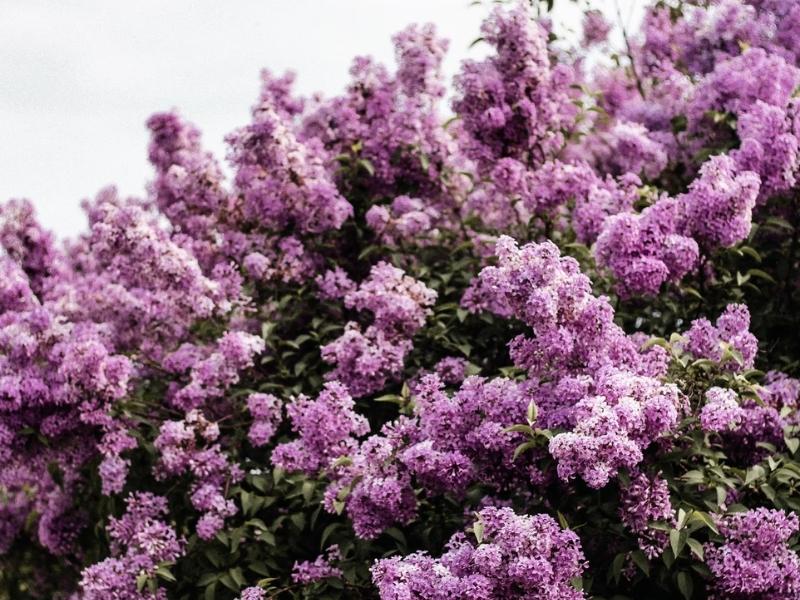 Each color of lilac has its own meaning to give as an 8th anniversary present, even though the species as a whole represents refresher and faith. Purple lilacs are a sign of spirituality, while white lilacs stand for innocence and purity. And colors that fall on the blue side of the color wheel are associated with feelings of peace and serenity.
9th Wedding Anniversary Gift Ideas
Traditional Gifts: Porcelain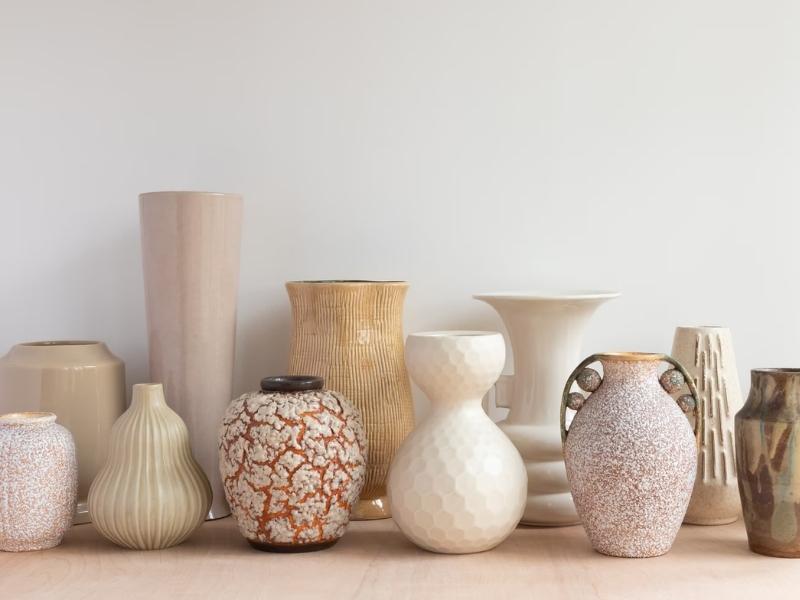 Do not ignore pottery when choosing the 9-year traditional wedding anniversary themes for the one you love the most in this life. Relationships are like a lump of clay, and pottery suits an analogy for this concept. It gradually forms and shapes into something magnificent over time.
Modern Gift Idea: Leather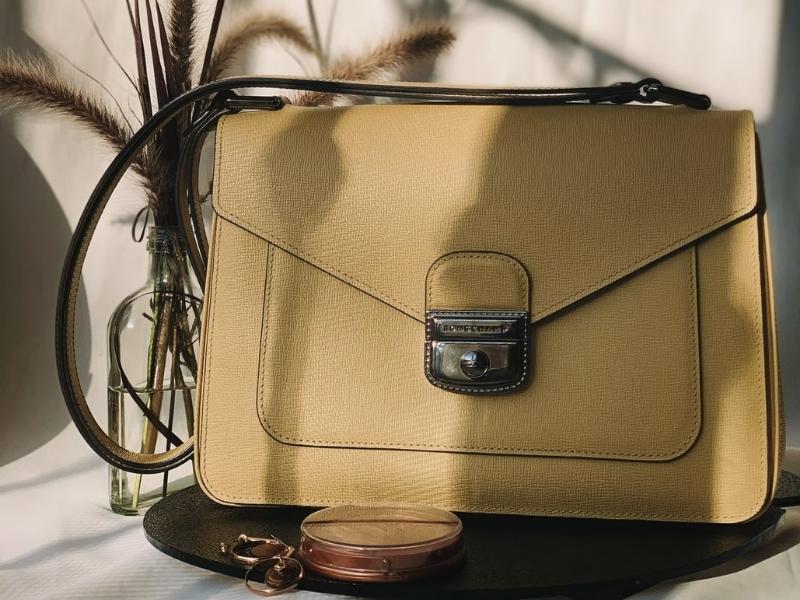 In addition to the traditional gifts of 3rd year anniversary gifts, leather is also the 9th modern gift for these anniversary years. The significance of the present does not alter with each year. Despite its strength, leather is nevertheless quite pliable. In addition, it, like marriage, may last a very long time if well cared for.
Flower: Bird Of Paradise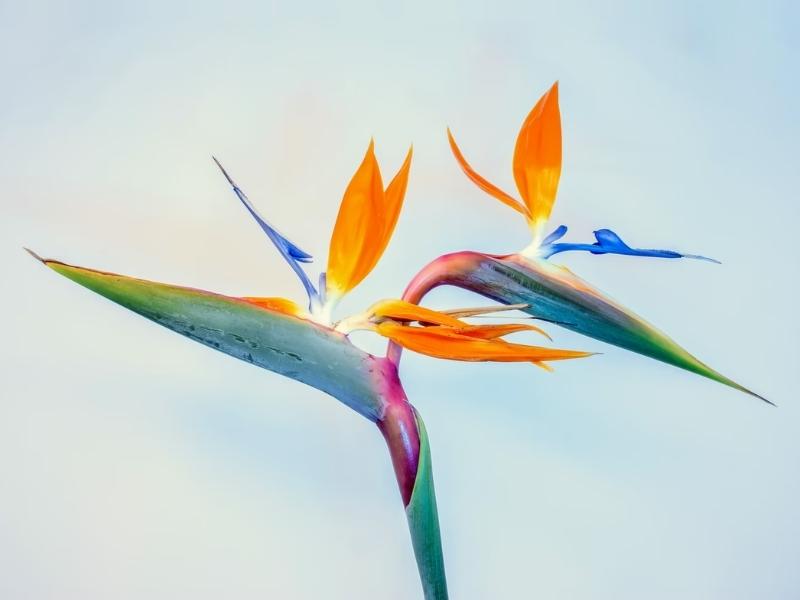 The bird of paradise is a representation of devotion, enduring love, and caring, making it an ideal ninth anniversary present. The bird of paradise is an important component of Hawaiian culture, and it grows wild across the state.
10th Wedding Anniversary Gift Ideas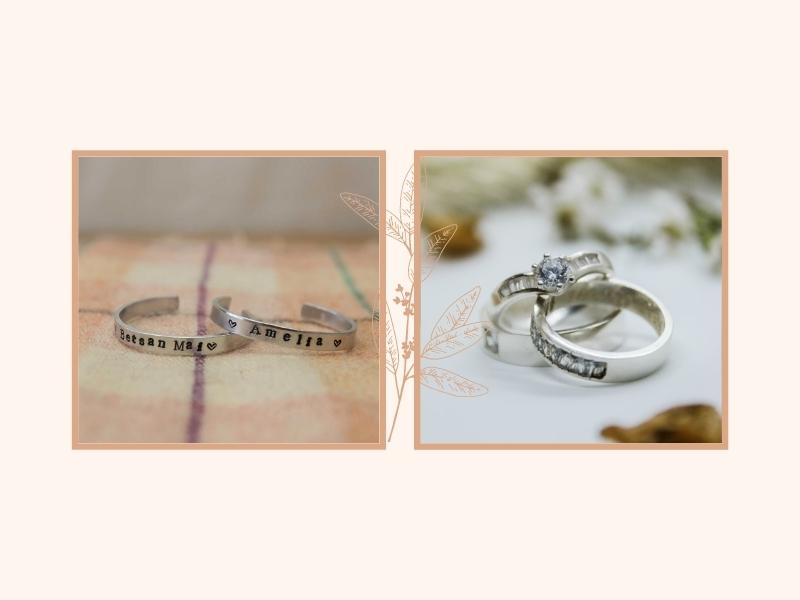 Traditional Gift: Aluminum
We are touched when you say your romance is currently in its tenth year. It's been a long time since you have spent time with him/her. So, do not pass up this chance to cozily warm up your affection. The yearly anniversary gift for it is inscribed with tin or aluminum, representing the strength and tenacity of your marriage.
Modern Theme Gifts: Diamond
It is preferred with a diamond for modern anniversary gift themes by year, signifying the beauty and power of your enduring love, as well as the worth of your long-term partnership.
Flower: Daffodil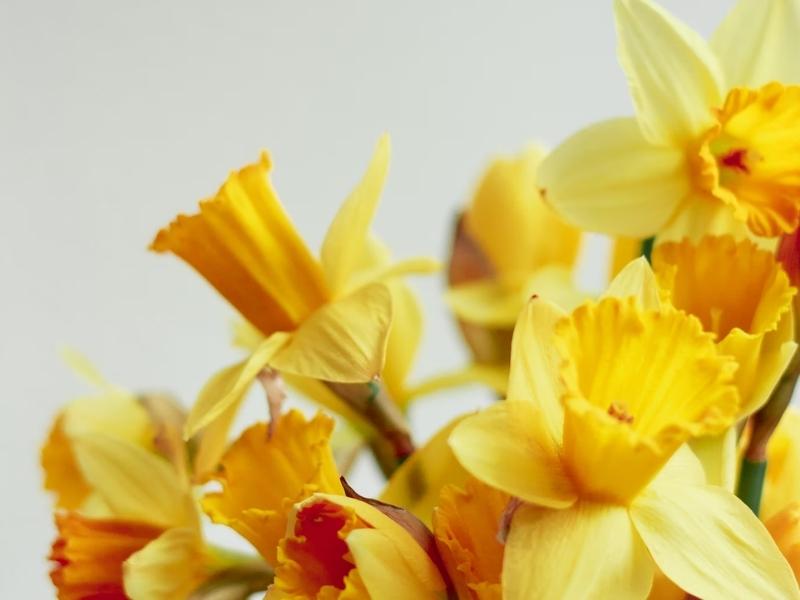 A beautiful sign that winter is coming to an end is seeing daffodils as the first flowers in the springtime. Thus, they are regarded as symbols of regeneration and fresh beginnings. To commemorate your first decade of marriage, daffodils are the ideal choice for a Tenth Anniversary Present.
A daffodil is a little flower. As a result, they seem to be a massive blossom when they are arranged in a bouquet. Flowers like this are a beautiful way to represent the melding of all of your little things into a more significant memory than ever.
11th Wedding Anniversary Gift Ideas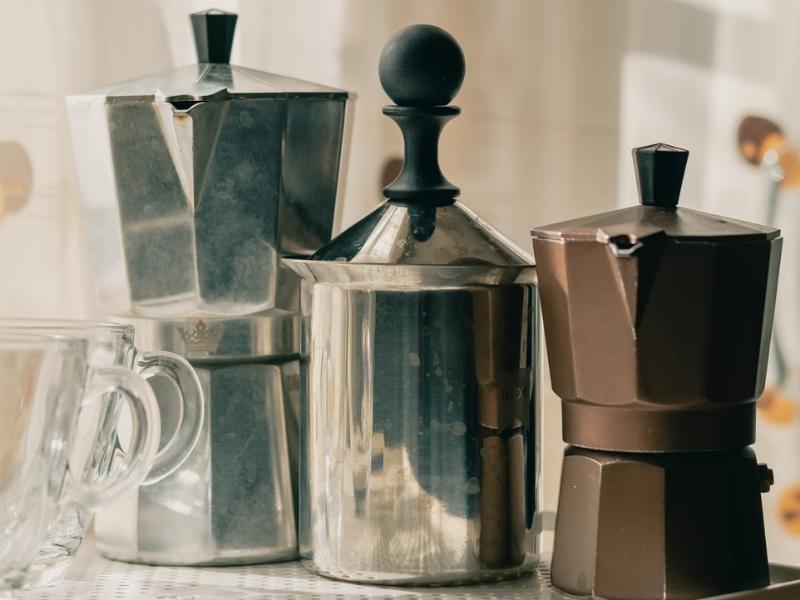 Traditional Gift: Steel
This year is your anniversary of 11 years of living together, and as a testament to the strong relationship you have with your spouse, you're expected to give diathem a thoughtful gift made of steel.
Modern Gift: Jewelry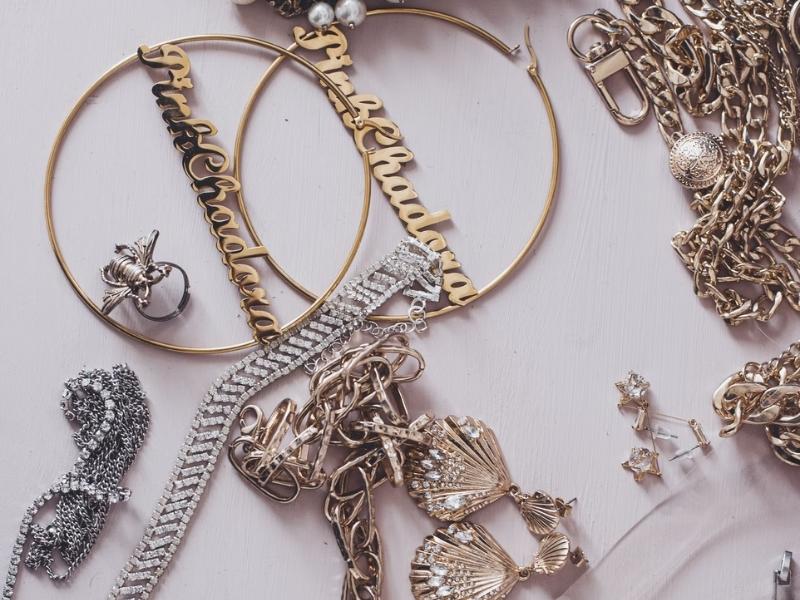 Fashion jewelry is the modern eleventh anniversary present, and they'll be sure to impress the recipient. Alternatively, you might give a present that blends turquoise, the official anniversary gemstone, and the official anniversary color.
Flower: Tulip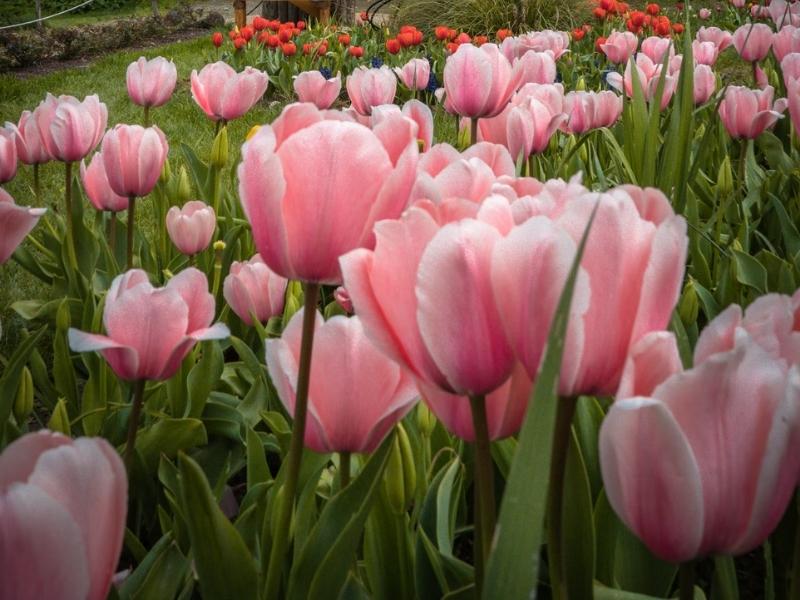 As turquoise is the 11th-anniversary gemstone, the tulip is the flower linked with it. Send those anniversary gifts by year 1-100 to your beloved for awesome date night ideas!
12th Wedding Anniversary Gift Ideas
Traditional Gift: Silk and Linen
It is said that fine linen and silk are the traditional gift themes for a twelfth anniversary gift. They were selected as one of the yearly anniversary gifts for their symbolic meaning. Linen is connected with honesty and purity, whereas silk is associated with power and elegance.
Modern Gift: Pearl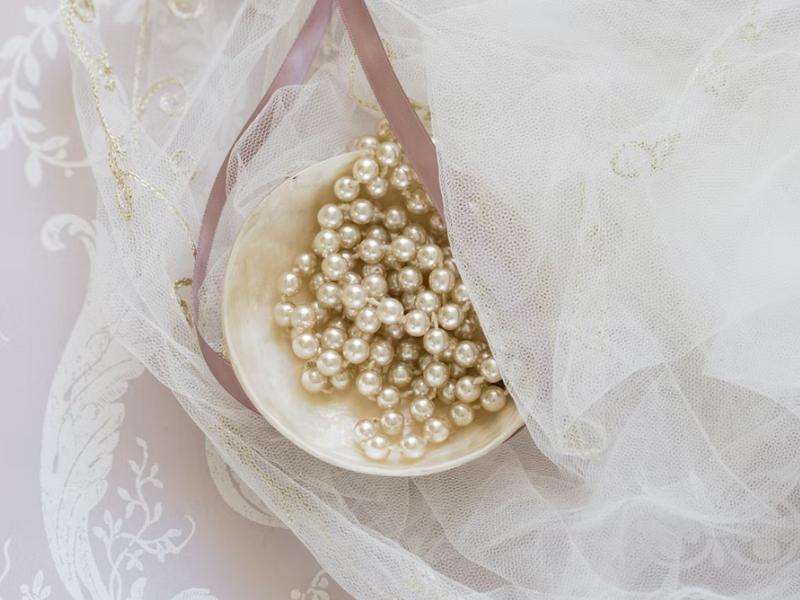 Pearls, on the other hand, are a more up-to-date choice. The modern year anniversary ideas are something made from pearls. Which symbolizes purity and knowledge, both of which you'll have accumulated over the course of your marriage.
Flower: Peony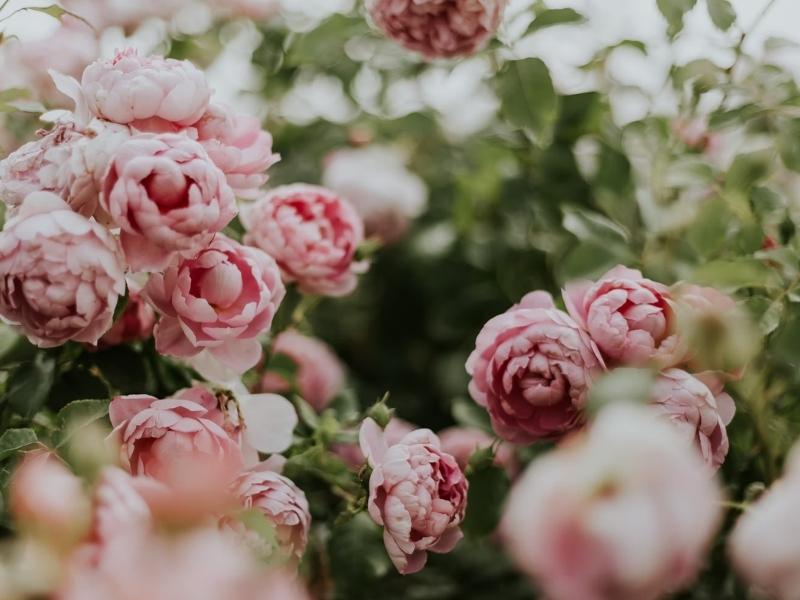 Traditionally, peonies are the flowers of choice when it comes to expressing your enduring love for your spouse. Peonies are a sign of romance, wealth, good fortune, and a happy marriage in the flower language. As a result, you can understand why they're yearly anniversary gifts for the 12th.
13th Wedding Anniversary Gift Ideas
Traditional Gift: Lace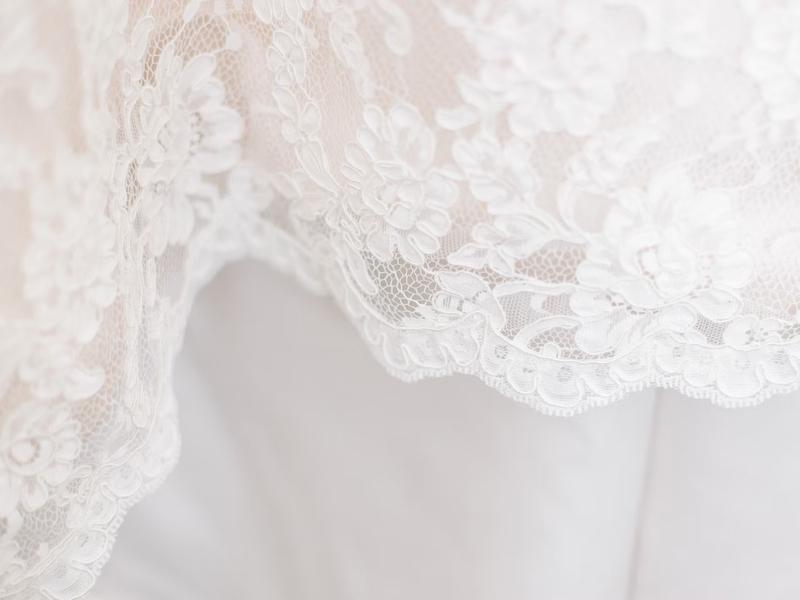 Lace is a traditional gift for couples in their 13 years because of its exquisite design, which symbolizes the couple's lifelong commitment to one another.
Modern Gift: Textile
Textiles are the current motif for the 13th anniversary present, which reflects the comfort and warmth that comes from a long and happy marriage.
Flower: Chrysanthemum
For your 13-year ideas, surprise your spouse with a bouquet of chrysanthemum flowers. They represent a dedication to enduring love, joy, and good fortune. Many cultures throughout the world have a soft spot for these beautiful blooms. Even the mere sight of a large chrysanthemum arrangement is thought to bring good fortune.
14th Wedding Anniversary Gift Ideas
Traditional Gift: Ivory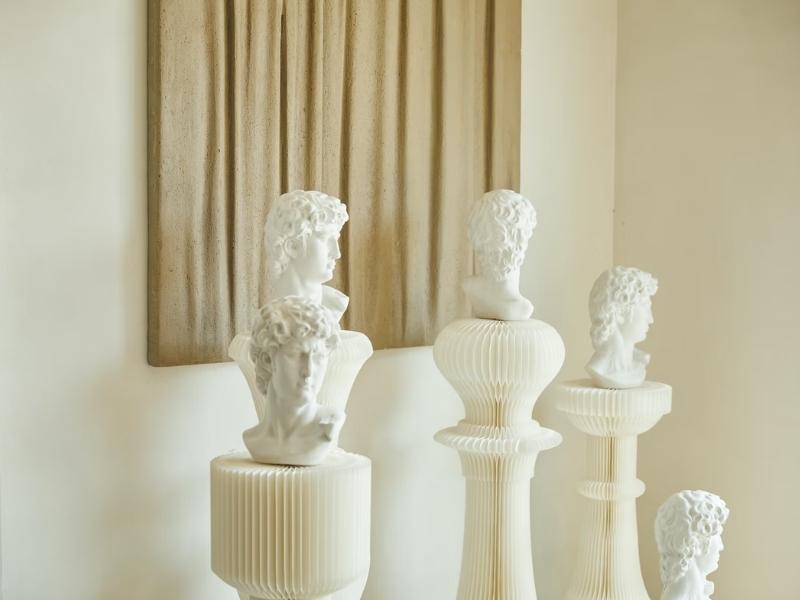 Get something off-white instead of real ivory for your 14th anniversary present. Off-white colors are likely to evoke the same feelings as pure white, although possibly less so. White has a strong religious connection, which makes it a powerful symbol of purity, spirituality, and reverence.
Modern Theme Gift: Gold Jewelry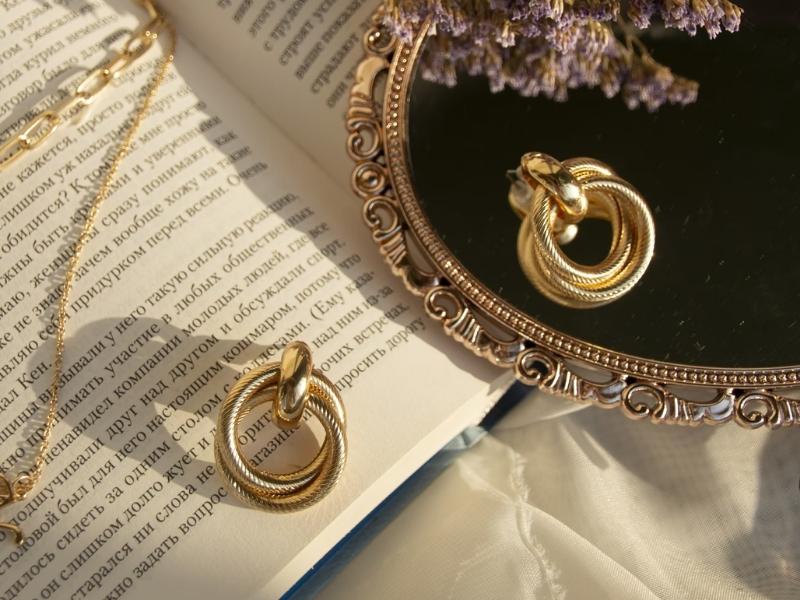 A piece of gold jewelry has become the go-to anniversary gift by year on the 14th. It may seem like a boring option, but there are various ways to incorporate it into your wardrobe. Consider a piece of fashion jewelry that can be worn every day, such as a bracelet or a necklace, or something more luxurious. When they wear it, it will act as a constant reminder of how far they've come as a couple.
Flower: Orchid
It is customary to give an orchid as a present on the marriage anniversary this year since it epitomizes the ideals of marriage: love, elegance, grace, and beauty.
15th Wedding Anniversary Gift Ideas
Traditional Gift: Crystal
Crystal is the best 15th Anniversary Present that is highly recommended to send your love. Because it is a long-lasting substance that represents the lightness, clarity, and tenacity of your true love. Then, try getting your spouse a crystal vase with a lovely rose or a crystal wine glass etched with the wedding date.
Modern Gift: Watch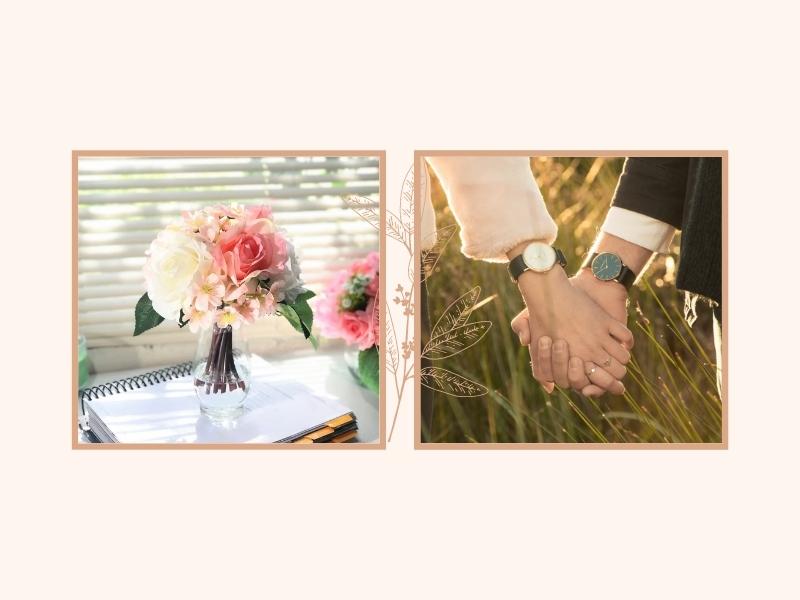 Together, you've spent countless minutes and hours together, and you'll continue to do so for decades. As a result, if you want modern anniversary gifts by years 1-100, a watch is recommended for this situation.
Flower: Rose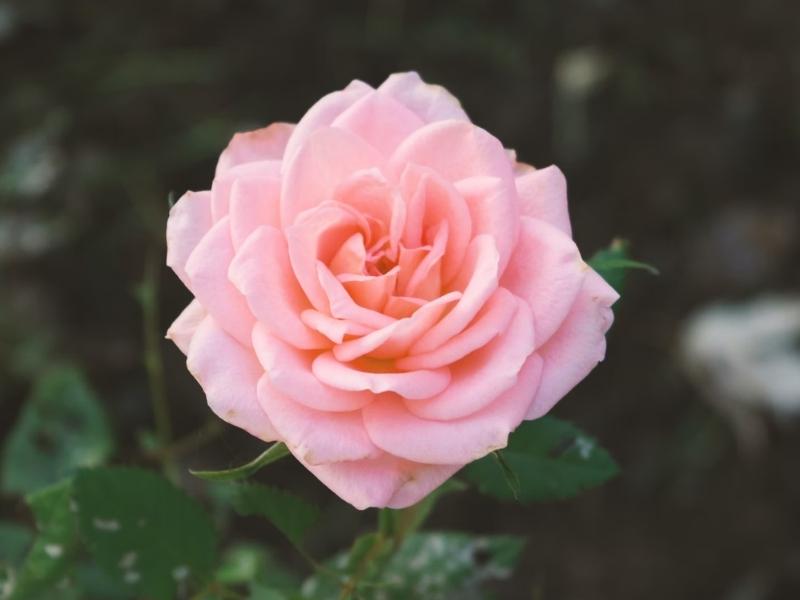 The rose, more than any other flower, evokes strong feelings of passion, lust, and romance. As a result, it may come as a surprise to learn that it's the 15th anniversary of bloom. The happy, sad, and unpleasant are all a part of life together for most couples after 15 years. Even though you've been through a lot, your love for each other is still as strong as it was on your first anniversary. Hence, do not forget to give your spouse roses as yearly anniversary gifts.
>>> Read more:
16th Wedding Anniversary Gift Ideas
Traditional Gift: Wax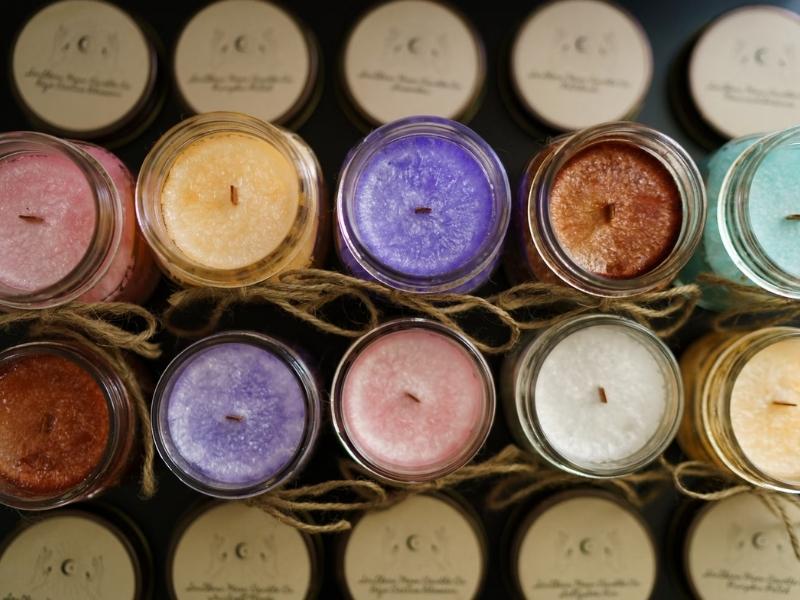 The 16 years of a relationship is a wonderful milestone. While wax seems to be a stiff and unbreakable material, with the correct amount of heat, it becomes flexible, and it becomes a popular sixteenth anniversary present.
Modern Gift: Silver Holloware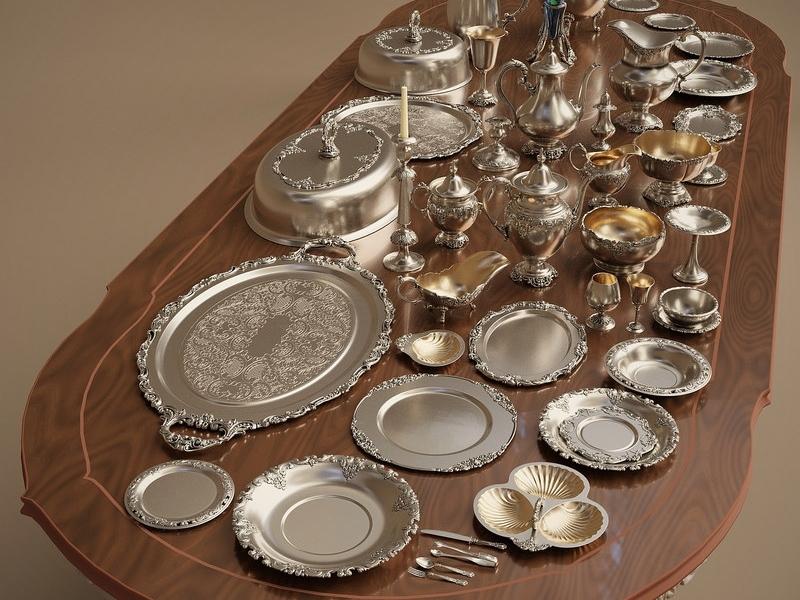 Silver Hollowware is a fitting complement to the brighter look of modern gift ideas. As the name suggests, Holloware (also known as hollow-ware or hollow-ware) is a kind of metal dinnerware that consists of things such as sugar bowls and creamers as well as coffee, tea, and soup tureens, hot meal covers, and water jugs. It excludes metal utensils such as knives and forks.
Flower: Statice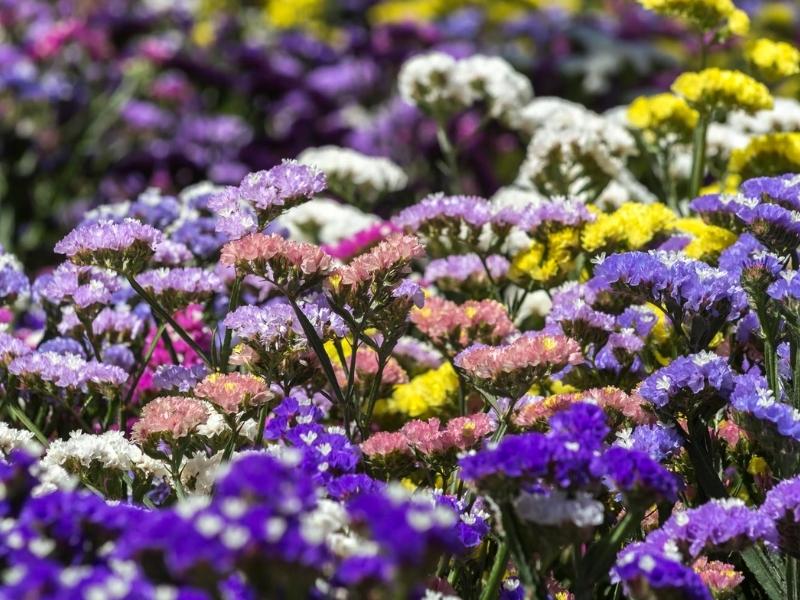 Silver and emerald green, as well as the everlasting flowers of statice, characterize this milestone anniversary theme in the 16th year. As a wildflower with a foggy and seafoam look, statice signifies recall in the flowers' language.
17th Wedding Anniversary Gift Ideas
Modern and Traditional Gift: Furniture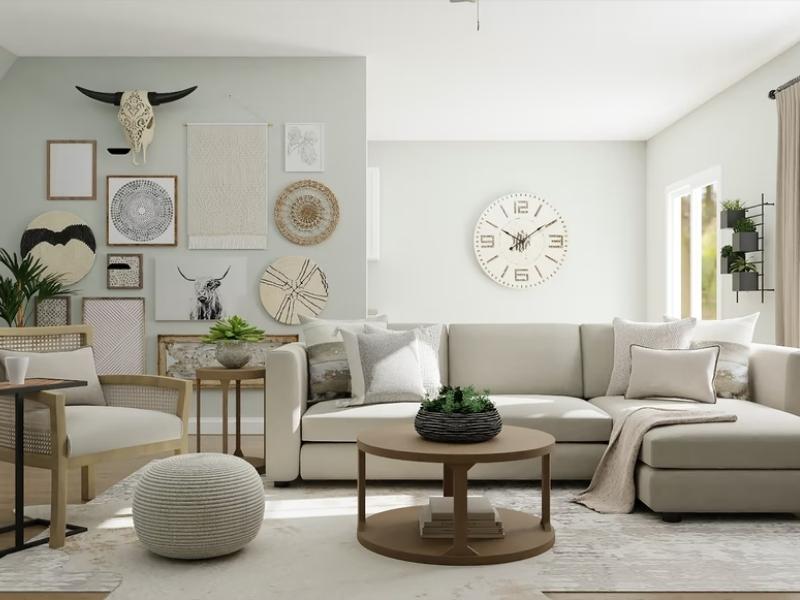 You've been married for 17 years, and the home you've built together is undoubtedly one of your most valued possessions. That's why the seventeenth anniversary present for your home includes both traditional and modern furniture products.
Flower: Red Carnation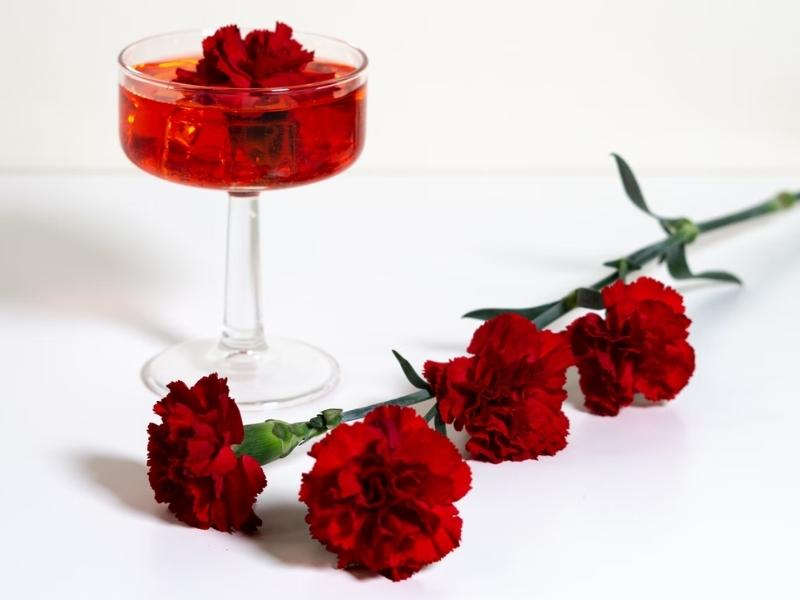 As a symbol of love and adoration, the traditional flower for this year is the red carnation. Love and adoration have long been connected with the color red. This word has evolved to mean "love." According to the folklore of the time, a crimson carnation symbolized socialism in ancient times. Carnations of light red color are traditionally used to express awe and appreciation. Alternatively, a yellow rose may be offered in honor of the 17th anniversary's color theme.
18th Wedding Anniversary Gift Ideas
Modern and Traditional Gift: Porcelain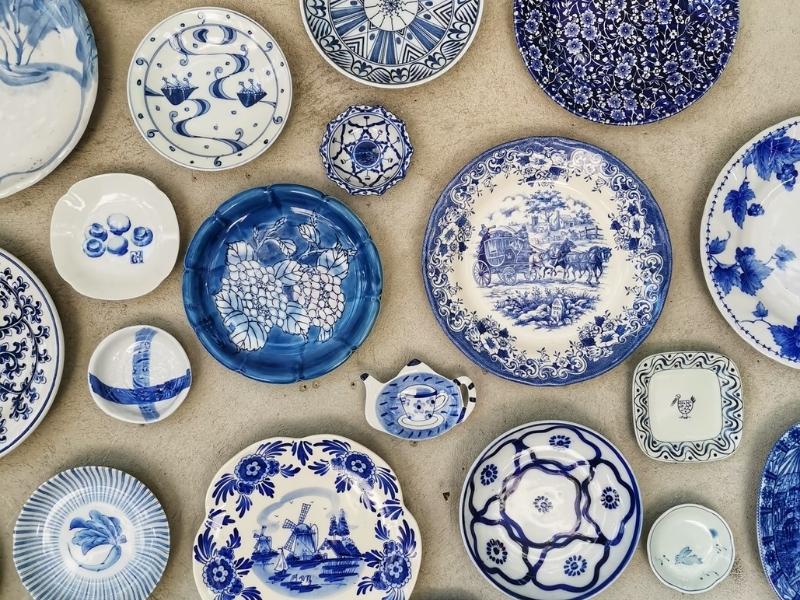 A new year has come and gone. In both the traditional and modern themes, the 18th anniversary present is porcelain and always will be. Clay is burned to incredibly high temperatures to produce porcelain, a sought-after beauty that comes from modest origins and a journey through the fires of life. On the other hand, maybe a lesson in pottery for many couples might be helpful to celebrate this 18 years of marriage day.
This cat's eye shaped stone protects you and your significant other from sadness and brings good fortune. Moreover, this durable material stands for adoration, dedication, and joy.
Flower: Your Loved Ones' Favorite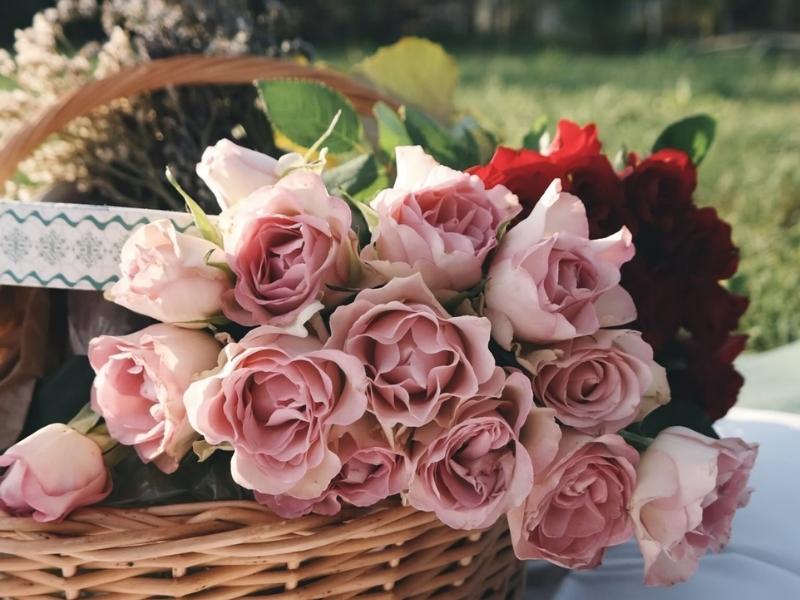 There is a lot of uncertainty when it comes to flowers for yearly anniversary gifts. The 18th anniversary is a good time to give flowers, and natural rose bouquets, carnations, and tulips are all appropriate choices.
19th Wedding Anniversary Gift Ideas
Traditional and Modern Gifts: Bronze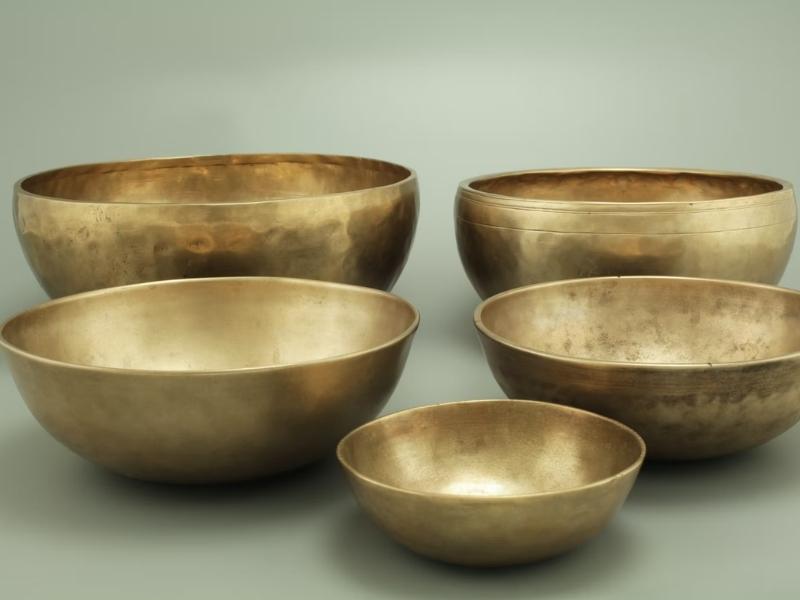 It's only one year away from the 20-year milestone! As both traditional and contemporary presents seek bronze, the 19th anniversary present may be considered the Bronze thing. Copper and tin are used to make bronze. If you're looking for an earthy, mature hue, brown is the color for you. Brown's color psychology is similar to that of brown in that it connotes nature, development, strength, and security.
Flower: Chrysanthemum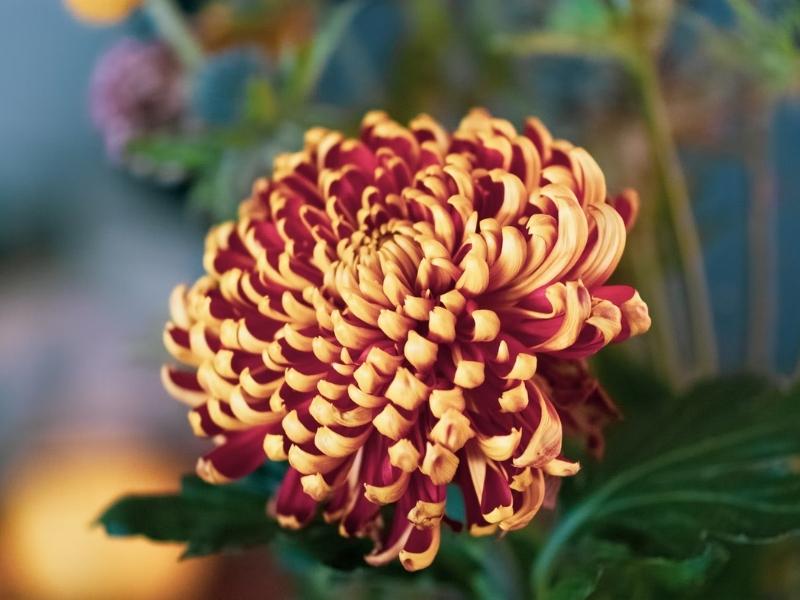 Give a flower, color, stone, or other commemorative items in honor of the couple's anniversary as an additional meaningful feeling. When it comes to flowers, happiness, pleasure, and long life are all associated with the chrysanthemum blossom.
20th Wedding Anniversary Gift Ideas
Traditional Gift: Porcelain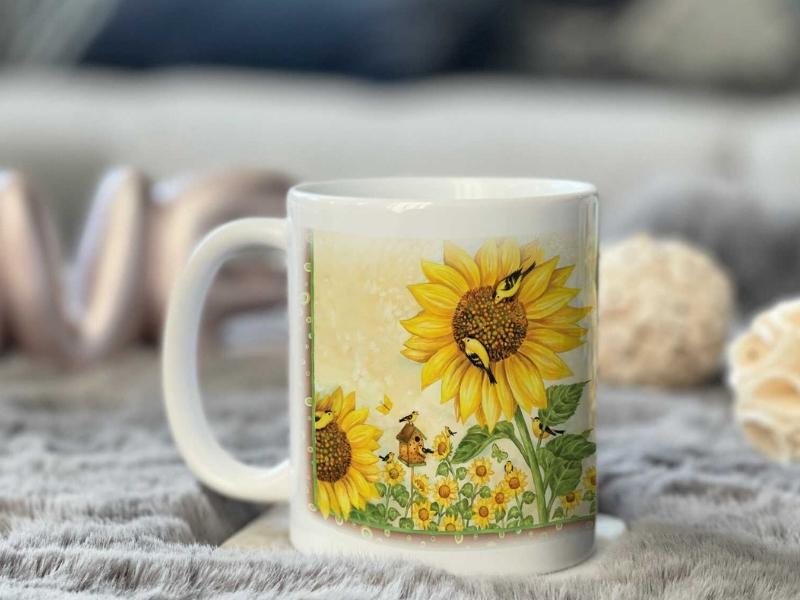 Porcelain is reminded of love's ethereal beauty and delicate fragility. It serves as a reminder not to take your marriage life for granted and to continue to care for it so that your love may grow. Accordingly, porcelain is often favored when it comes to choosing an anniversary gift idea for a couple for the 20th.
Porcelain is used in the manufacture of dinnerware, aesthetic artifacts, laboratory equipment, and electrical insulators. As a result, selecting a practical gift like a mug for your husband is never a bad idea.
Modern Gift: Platinum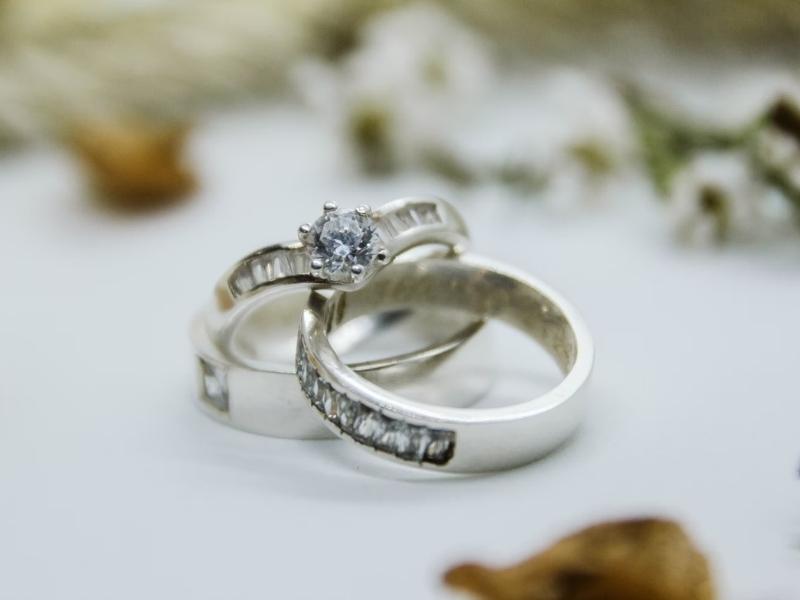 Platinum is a modern 20th anniversary present that honors your relationship's tenacity and sturdiness after two decades of a successful marriage. Grill sets, plates, and cutlery are all available in platinum. You may also buy a fashion diamond jewelry item or a souvenir for your partner.
Flower: Aster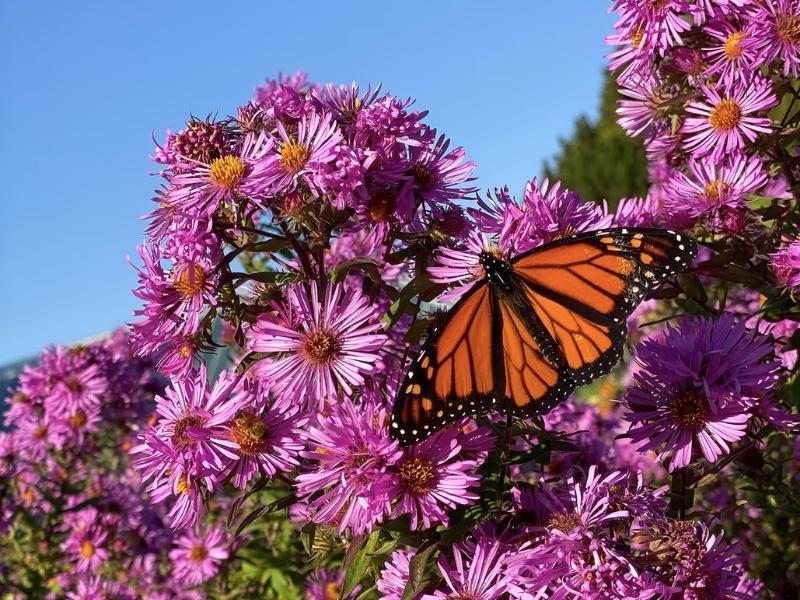 For centuries, asters have been thought to be gifted with incredible inspiration that might bring people feeling and understanding. When you've learned so much about each other and yourself over the last two decades, what better way to celebrate with this anniversary year present?
25th Wedding Anniversary Gift Ideas
Traditional and Modern Gift: Silver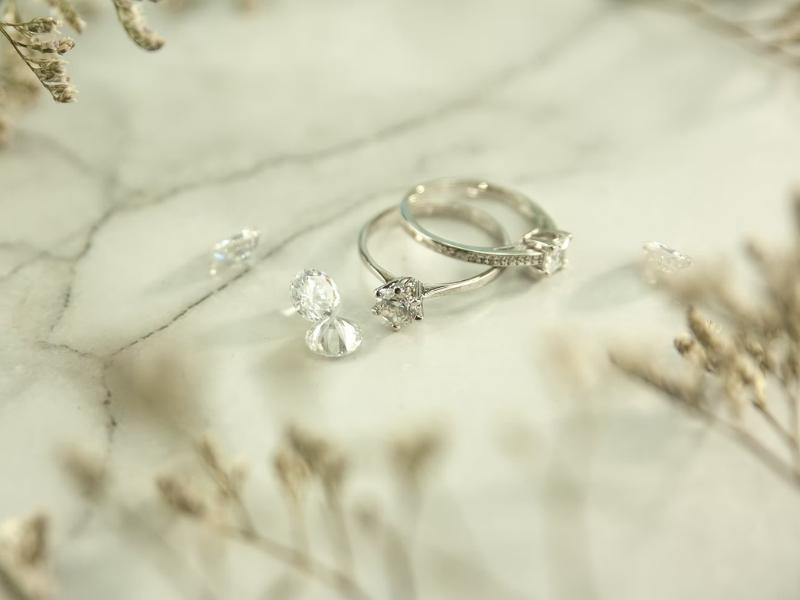 Anniversary gift themes this year are things made from silver. That's the reason why this year is called the silver anniversary. Many things are made from silver, which represents brightness, radiance, and the importance of a long-lasting marriage. Let's pick the most modern anniversary gifts by year 1-100 to amaze your recipient's tastes!
Flower: Iris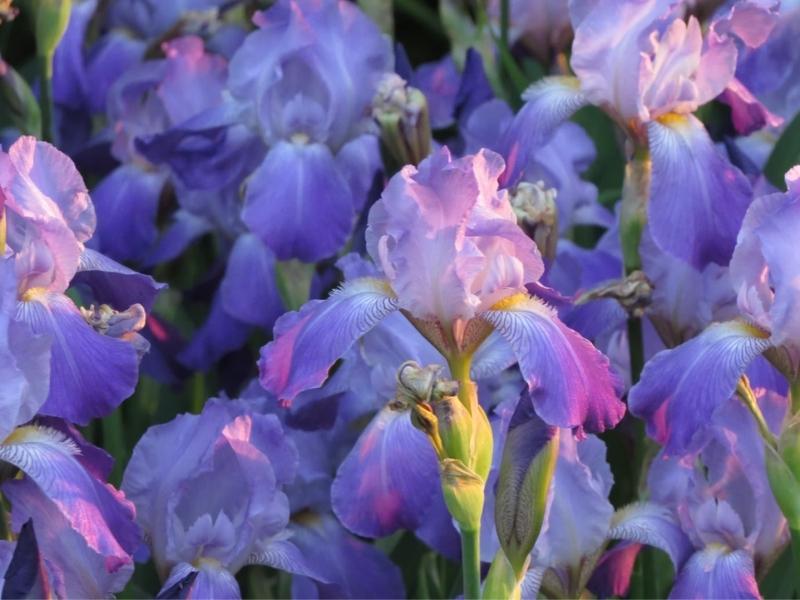 When the iris blooms, it mirrors the energy, love, and aura of the person who holds it. That's why it is said to symbolize the power and awesomeness of your connection, which fits your 25th Anniversary Present.
>>> Recommend reading: Best 90+ Romantic and Funny Anniversary Quotes for Couples
30th Wedding Anniversary Gift Ideas
Traditional Gift: Pearl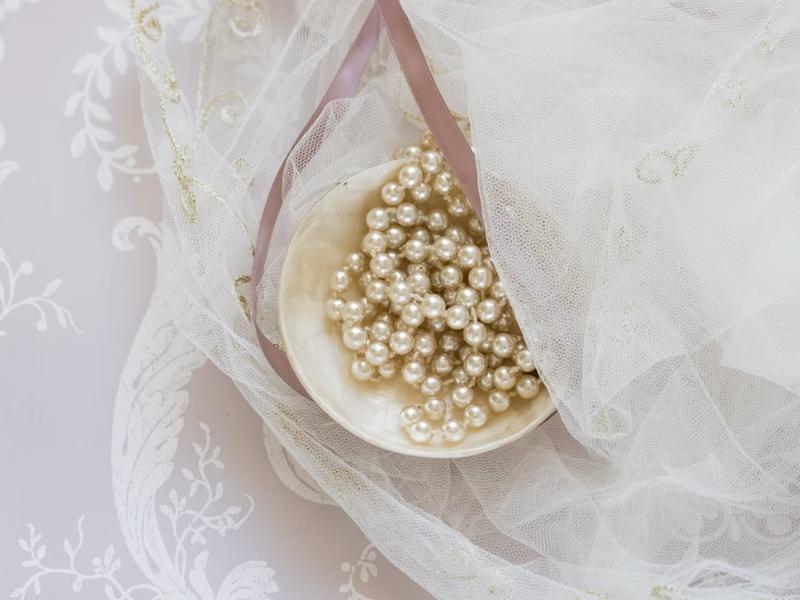 Pearl is chosen as the traditional gift list for the 30th anniversary year for many couples. Couples that reach 30 years of a successful marriage are comparatively rare, much like pearls, and yearly anniversary gifts of pearls represent the beauty and exclusivity of such a magnificent marriage life.
Modern Gift: Diamond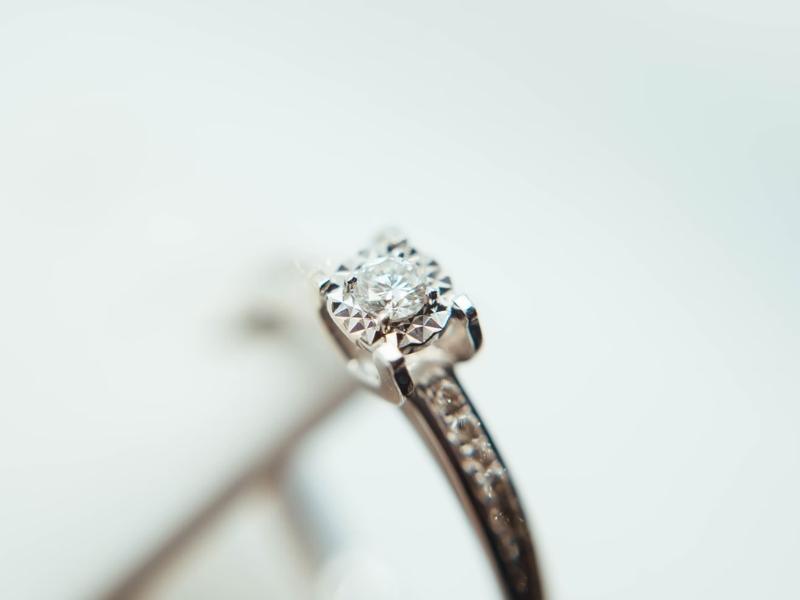 Diamond is a modern 30th anniversary present idea since it symbolizes a long successful marriage's endurance and strength, as well as the unwavering passion that burns in both partners' hearts throughout it all.
Flower: Lily
Lily as 30th anniversary theme is often associated with maternity, transformations in life, and nostalgia. Children are starting their new lives, and many couples are contemplating retirement around the time of their 30th wedding anniversaries. Lilies are a beautiful reminder that you and your partner have achieved so much over the previous 30 years.
>>> Read more: Top 41+ Quick Last Minute Anniversary Gifts for Wife, Husband & Couple
35th Wedding Anniversary Gift Ideas
Traditional Gift: Coral
It's been 35 years, and things are just getting much better. The traditional 35th anniversary present and color of choice are both vibrant coral. Since coral reefs are an essential protected resource in our environment, genuine coral isn't hip. Thus, there are lots of wonderful durable material presents that integrate coral themes and the lovely pinkish tone of real coral.
Modern Gift: Jade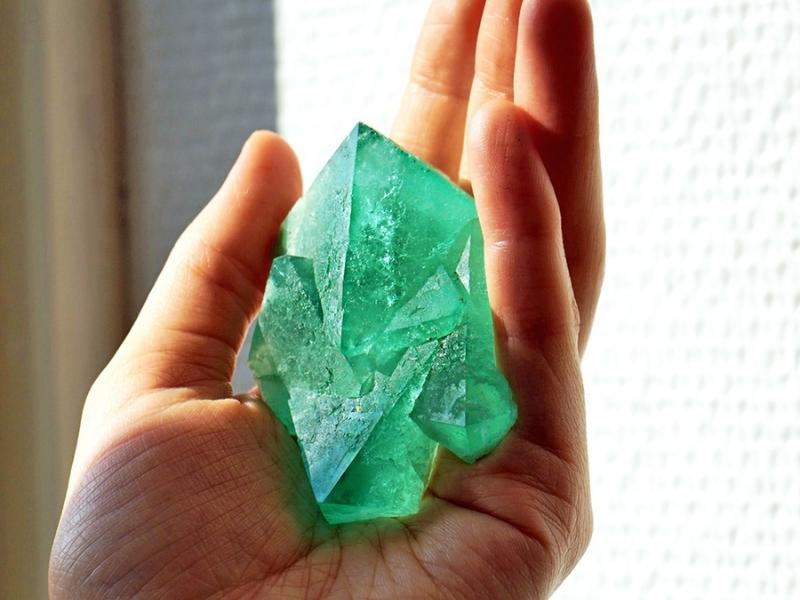 The modern gift is a stunning piece of jade, which is said to stimulate feelings of love and friendship. Imperial Jade, a kind of jadeite that has elements of chromium in its coloring, is the most difficult to find and hence the most expensive. Although imperial jade is more golden in tone, it rivals exquisite emeralds in terms of color and clarity.
Flower: Coral-themed Flowers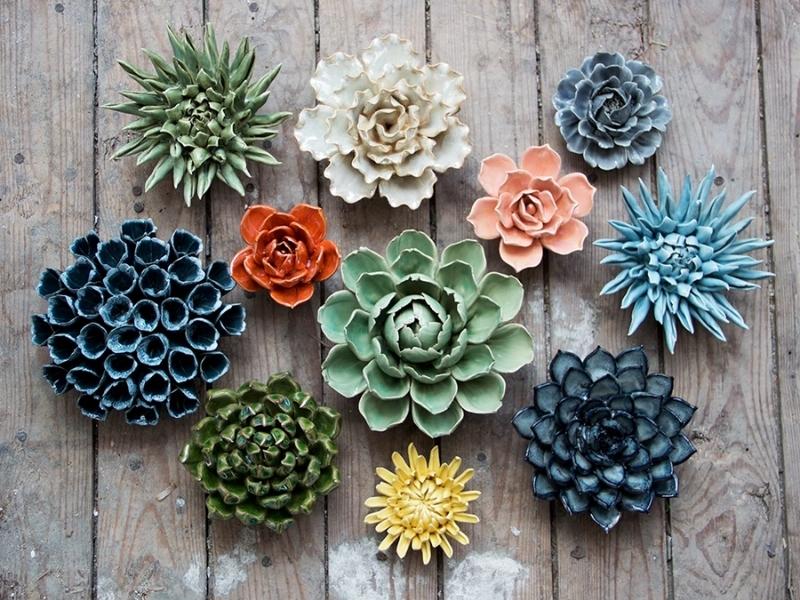 For some reason, there is no specific anniversary flower, but there are lots of beautiful coral-colored flowers to choose from if you'd like to give a bouquet of flowers.
40th Wedding Anniversary Gift Ideas
Traditional And Modern Gift: Ruby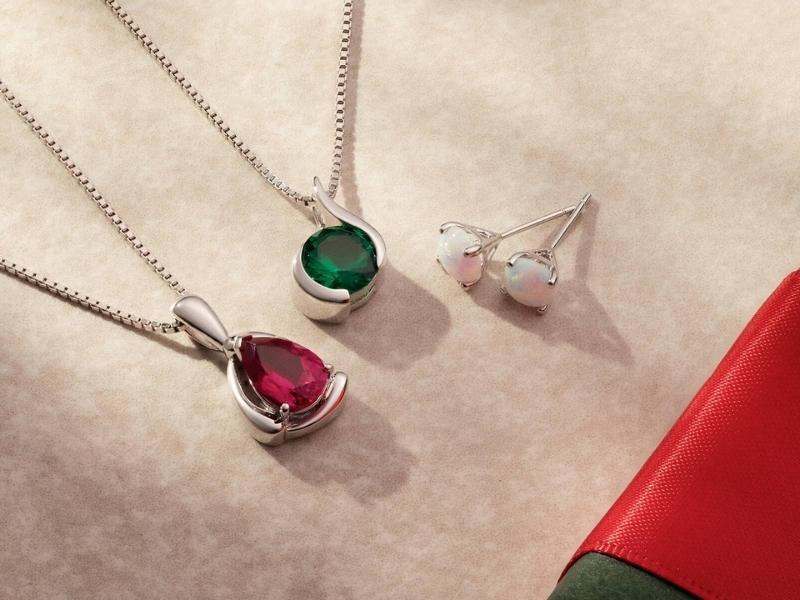 The ruby anniversary is celebrated on the 40th anniversary. This brilliant red stone has a lot of symbolism: it denotes romance, dedication, and passion, all of which make it quite deserving of such a fantastic milestone. And, as the name implies, rubies are fortieth anniversary gifts modern and traditional.
Flower: Gladiolus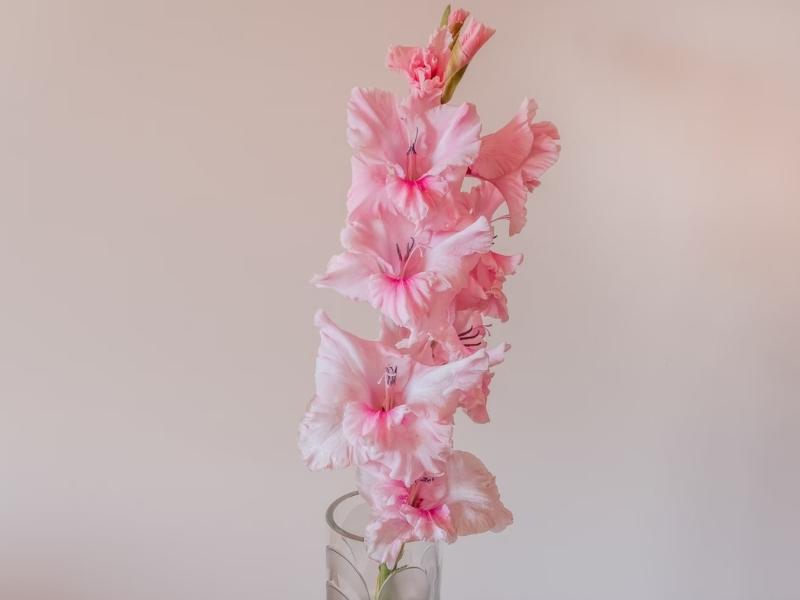 Strength, memory, loyalty, and moral integrity are all conveyed by gladioli. Because of its name, the gladiolus is also believed to penetrate the heart of the receiver, signifying infatuation when it comes to the most popular anniversary gifts by year on the 40th year.
45th Wedding Anniversary Gift Ideas
Traditional And Modern Gift: Sapphire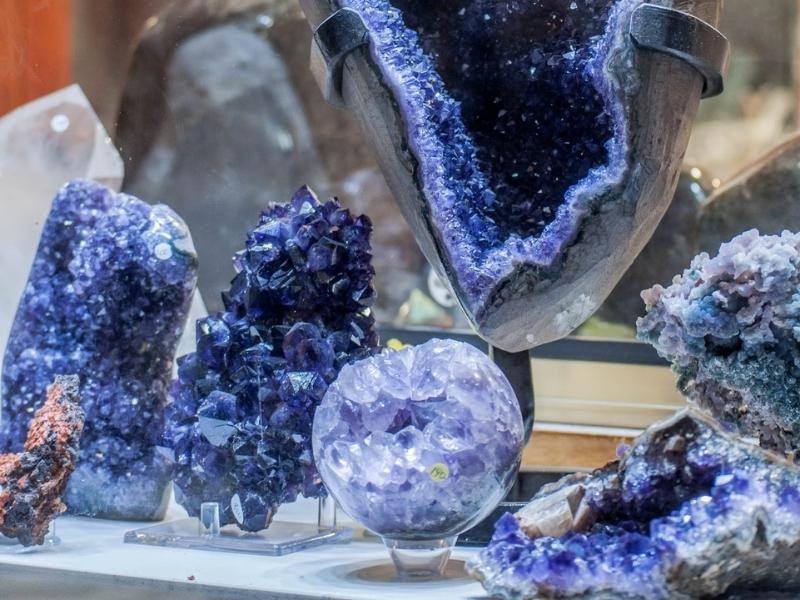 The 45th anniversary gift traditional and modern is a sapphire. Because of its deep blue hue, this stunning diamond represents a couple's unwavering devotion to one another. You and your partner have been together for more than 4 decades, and it's only fitting that you honor that milestone with a present that feels just as meaningful.
Flower: Blue Iris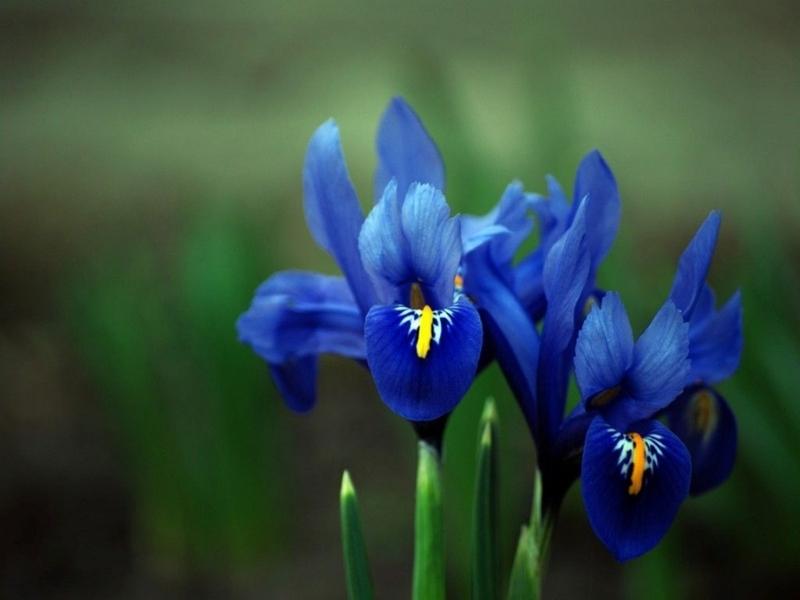 We recommend blue-hued blossoms like delphiniums, hydrangeas, hyacinths, or just an arrangement of your spouse's all-time favorite flowers for this milestone. A blue iris symbolizes trust and optimism, making it an ideal flower to honor this anniversary.
50th Wedding Anniversary Gift Ideas
Traditional and Modern Gift: Gold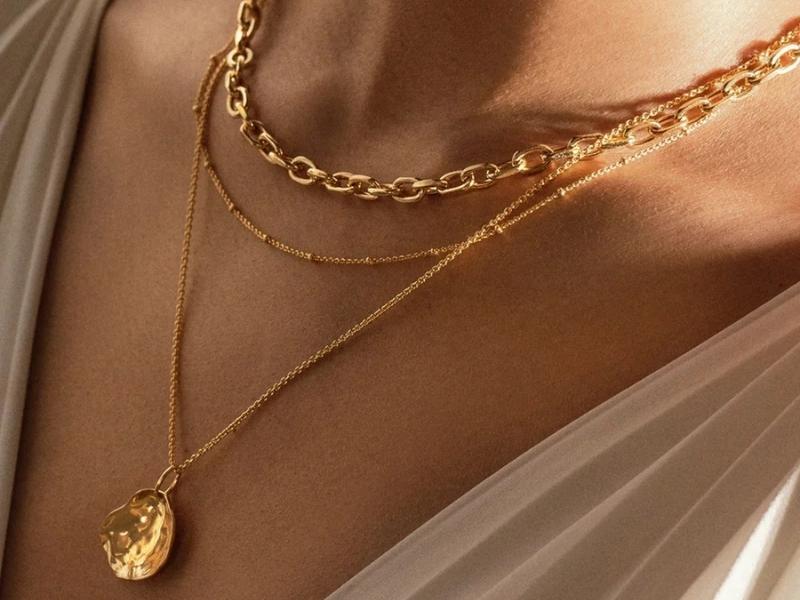 Many couples celebrate their golden anniversary with a richness of memories, much as the color gold symbolizes. As a result, the gold symbolizes 50th anniversary presents, which are chosen as one of the traditional gift themes as well as modern wedding anniversaries gifts by year at the same time. It also takes the place of the traditional diamond associated with gift occasions.
Flower: Yellow Rose, Violet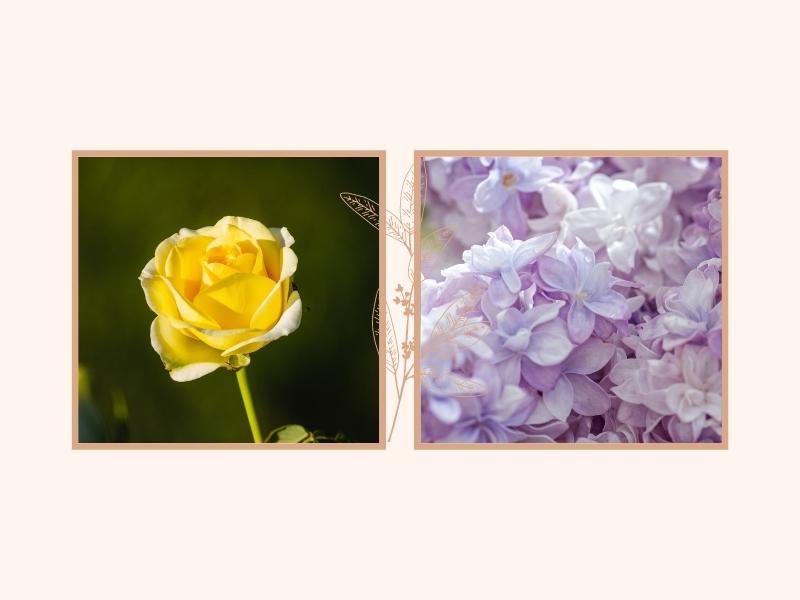 It's an incredible achievement to have been married for 50 years. To honor this milestone, this golden anniversary year is the only one to be marked with two distinct bouquets of flowers. The long life of two middle ages individuals who have joined together to support and understand each other is symbolized by these flowers, whose complementing hues. Then, do not pass up these bloomings to send your spouse as yearly anniversary gifts.
55th Wedding Anniversary Gift Ideas
Traditional Gift: Emerald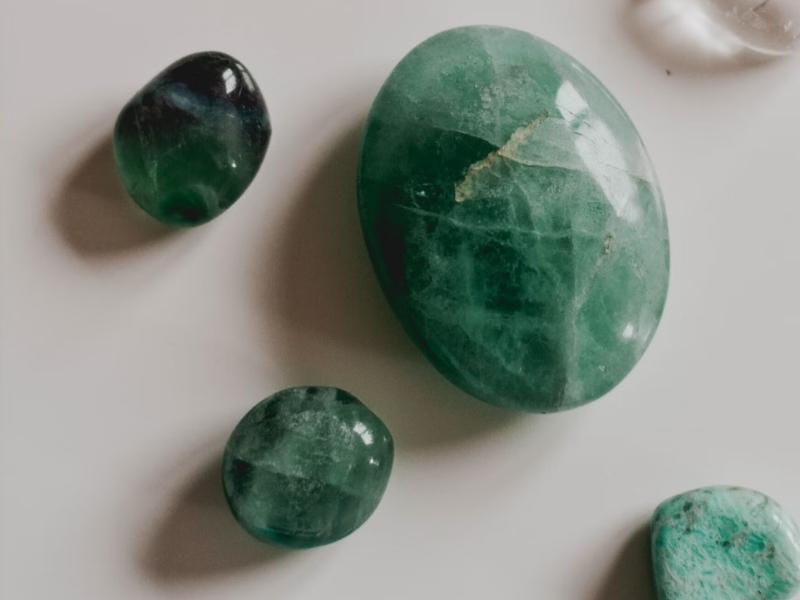 Emeralds have the meaning of genuine love. An emerald is considered to change hue if the wearer is disloyal. Therefore presenting the gift of emeralds on the 55th anniversary present idea is a statement of commitment and affection.
Flower: Jasmine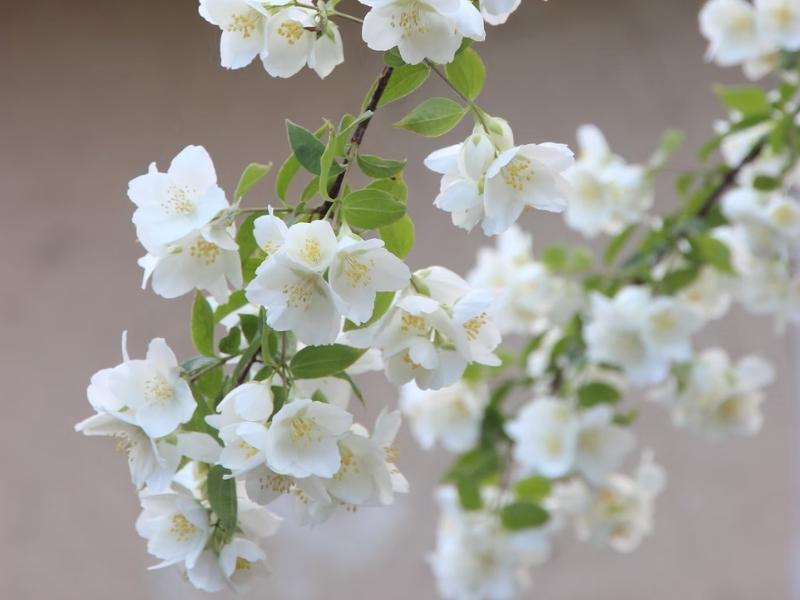 In many cultures, Jasmine is seen as a sign of love, beauty, or sensuality. Its snow-white flowers may also represent innocence. Jasmine is often used as a metaphor for humility due to its strong perfume emanating from its little, white blossoms, which bloom late at night.
60th Wedding Anniversary Gift Ideas
Traditional And Modern Gift: Diamond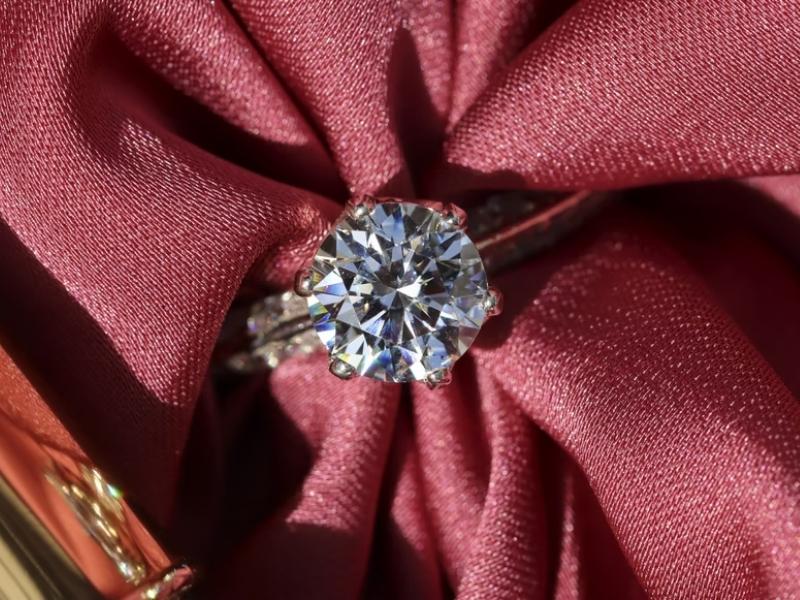 The 60th traditional and modern anniversary such as the diamond anniversary. After 60 years of marriage life deserves something genuinely exceptional to honor it. Symbolizing brightness, endurance, and fidelity, this perfect gift is a suitable homage to a rock-solid connection.
Flower: White Rose
The white rose is a sign of purity, which is why it is often included in bridal bouquets. True love and feminine beauty were central to Aphrodite's mythology long after the Wars of the Roses ended, and the white natural rose remained a symbol of these qualities.
>>> Further reading about anniversary gifts by year 1-100:
Feelings are something that can be changed in many aspects of life. Hence, it is never enough to let your loved ones know how much you love them after the wedding day. Grab all the occasions to celebrate your love and cheer up your spouse/ friends/ parents with anniversary gifts by year 1-100. Oh Canvas hopes this blog can give you the best guide to selecting the most suitable items for sending the one you respect in life.
Yearly Anniversary Gifts FAQ
1. What are the Traditional Anniversary Gifts by Year?
1st anniversary: Paper
2nd anniversary: Cotton
3rd anniversary: Leather
4th anniversary: Fruit, Flowers
5th anniversary: Wood
6th anniversary: Iron
7th anniversary: Wool, Copper
8th anniversary: Bronze
9th anniversary: Pottery
10th anniversary: Tin, Aluminum
11th anniversary: Steel
12th anniversary: Silk, Linen
13th anniversary: Lace
14th anniversary: Ivory
15th anniversary: Crystal
16th anniversary: Wax
17th anniversary: Furniture
18th anniversary: Porcelain (China)
19th anniversary: Bronze
20th anniversary: Porcelain (China)
25th anniversary: Silver
30th anniversary: Pearl
35th anniversary: Coral
40th anniversary: Ruby
45th anniversary: Sapphire
50th anniversary: Gold
55th anniversary: Emerald
60th anniversary: Diamond
2. What are the Perfect Anniversary Gifts by Year?
1st anniversary: Clock
2nd anniversary: Pottery
3rd anniversary: Crystal, Glass
4th anniversary: Appliances
5th anniversary: Silverware
6th anniversary: Wood
7th anniversary: Wool, Copper
8th anniversary: Bronze
9th anniversary: Leather
10th anniversary: Diamond
11th anniversary: Jewelry
12th anniversary: Pearl
13th anniversary: Textile
14th anniversary: Gold Jewelry
15th anniversary: Watch
16th anniversary: Silver Holloware
17th anniversary: Furniture
18th anniversary: Porcelain (China)
19th anniversary: Bronze
20th anniversary: Platinum
25th anniversary: Silver
30th anniversary: Diamond
35th anniversary: Jade
40th anniversary: Ruby
45th anniversary: Sapphire
50th anniversary: Gold
55th anniversary: Emerald
60th anniversary: Diamond
3. Do Wives Buy Husbands Anniversary Gifts by Year?
Giving and receiving anniversary presents is not required. However, it is highly advised to show love and thanks from the wife to the husband. Presents may show various things, from thank you for being by my side to I truly love you to I always need you or a variety of other things.
4. How Much Should You Spend on an Anniversary Gift by year?
For your own anniversary year, we suggest setting aside around $100 for a practical gift. We suggest a present of $40-$140 for gifting to others on their anniversaries, such as your parents' days.
5. What are the Anniversary Colors?
1st anniversary: Gold, Yellow
2nd anniversary: Red, Linen White
3rd anniversary: White, Jade Green
4th anniversary: Blue, Green
5th anniversary: Blue, Pink, Turquoise
6th anniversary: Purple, Turquoise, White
7th anniversary: Onyx, Yellow, Off White
8th anniversary: Tourmaline, Tanzanite, Bronze
9th anniversary: Lapis Lazuli, Purple, Green, Terracotta
10th anniversary: Silver, Blue
11th anniversary: Turquoise or Yellow
12th anniversary: Jade, Opal, Oyster White
13th anniversary: Citrine, White
14th anniversary: Opal, Ivory
15th anniversary: Ruby Red
16th anniversary: Emerald Green, Red, Silver
17th anniversary: Yellow
18th anniversary: Blue
19th anniversary: Bronze
20th anniversary: Emerald Green, White
25th anniversary: Silver
30th anniversary: Green
35th anniversary: Coral
40th anniversary: Ruby Red
45th anniversary: Sapphire Red
50th anniversary: Gold
55th anniversary: Emerald Green
60th anniversary: Diamond White
6. How Can I Make My Anniversary Special?
Take a Walk Down Memory Lane
Book a Night in a Romantic Hotel
Book a Couple's Spa Day
Create Your Own Spa at Home
Cook a Perfect Meal
Dinner Night at the Rooftop
Surprise Them with Hearts Everywhere
Plan a Camping Trip
Write Or Sing a Song
Watch a Movie Under the Stars
Do Something Adventurous