Oh Canvas is here to lend a hand in your search for the perfect 10th anniversary gift ideas. Wow, can you believe it? 10 whole years have passed in the blink of an eye! It's amazing how quickly time flies when you've been going strong together for a whole decade! This is definitely a special occasion that calls for a grand celebration!
We've rounded up the best tin and aluminum wedding anniversary gifts of 2023 that are sure to bring joy and romance. Whether you're in search of sentimental wall art, handy survival kits, or elegant aluminum serveware, we've got you covered! Let's celebrate your big love with these more 30 best 10-year special and meaningful gifts!
Best 10th Anniversary Gift Tin Aluminum – Traditional Gifts
Gifts made form aluminum or tin are traditional anniversary symbols for 10th wedding theme. These materials are pliable and strong, symbolizing the wonderful flexibility accompanying a lasting relationship. Believe it or not, these traditional 10th anniversary gifts are always fun and romantic. Don't let the silver-toned metals fool you – they have plenty of charm! Unleash your creativity with various traditional and modern gifts meticulously crafted from these exquisite materials.
1. Wedding Day Song Sound Wave Art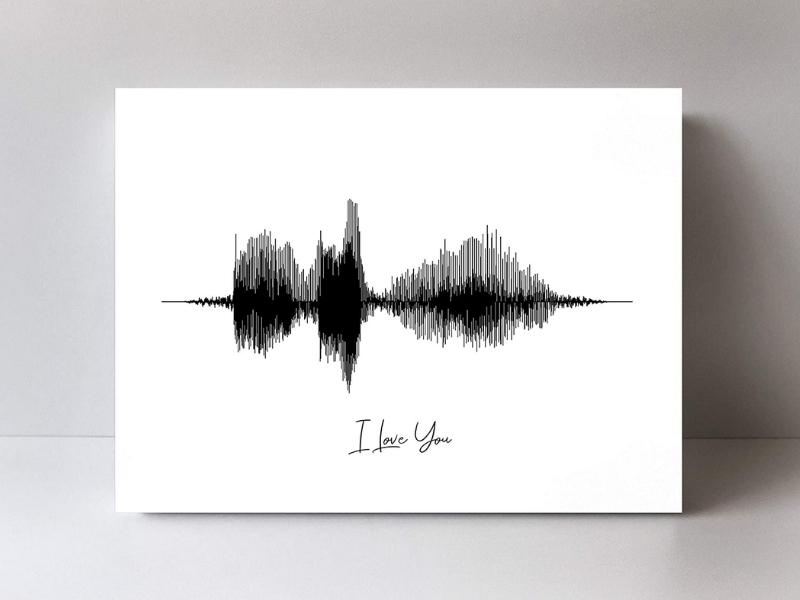 You may be infatuated with a secret and romantic affection at the same time. As a aluminum anniversary gift, consider giving this aluminum plaque as home decor. Recording and transmitting a heartfelt message through a special wedding song is even possible. As a result, your special day will be even more pleasant and cheery than usual!
2. Personalized Tin Star Map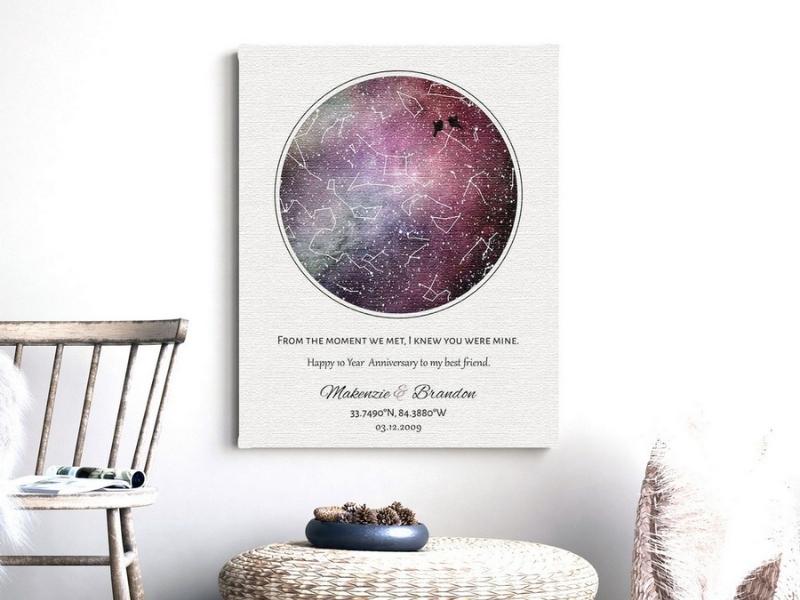 There is nothing more creative, attractive, and versatile than a customized star map as a 10-year wedding anniversary for him. Planisphere maps have rounded borders to portray the horizon as if you were standing in an open field and rotating completely around.
3. Tin Bird Feeder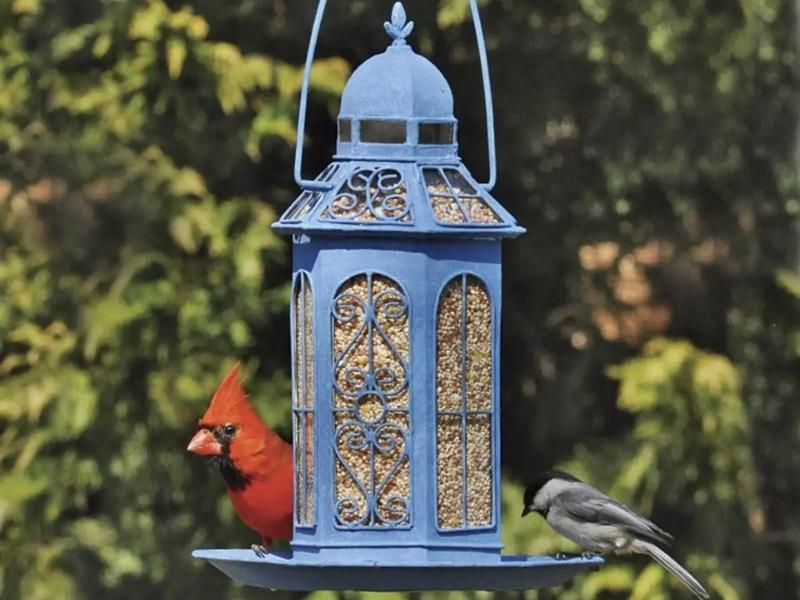 Overall, birds in backyard feeder locations are healthier than those in areas where there are no backyard feeders at all. As a result, even the smallest act of providing food to birds profoundly impacts their long-term survival. In most circumstances, feeding wild birds is not only acceptable, but it is beneficial to them.
Bird feeders provide them with the additional calories and nourishment needed to reproduce, migrate, and survive a tough winter. When you find the perfect gift is made of tin for a bird lover, do not miss out on these thoughtful gift ideas like this beautiful bird feeder.
4. Engraved Tin Ball Marker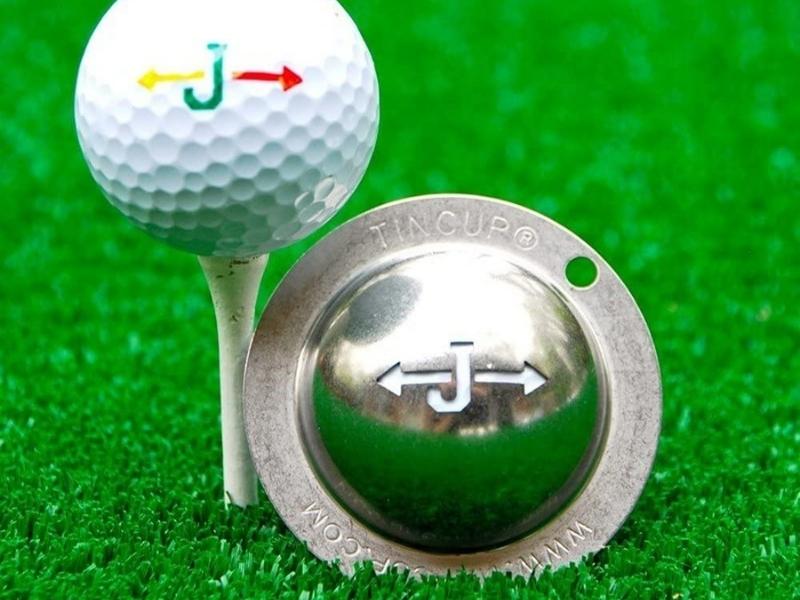 Once your ball is on the green, mark it so those farther away may put it. In the situation that golfers do not label their balls, other players may accidentally strike the ball with their own when they put it. If your husband is a golfer, thus, when it comes to the traditional tin anniversary gift, there is nothing better than a golf-themed gift.
5. 10th Anniversary Photo Gift Idea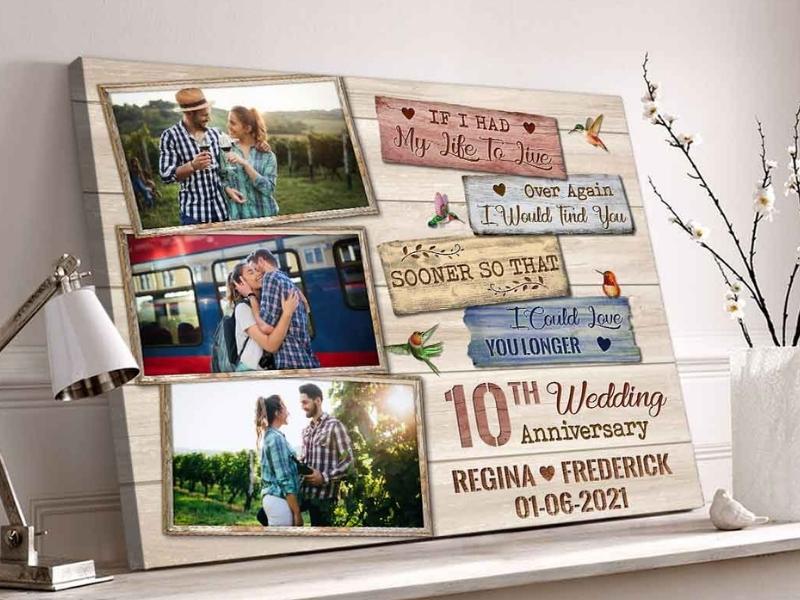 As a 10th anniversary gift, it's remarkable and memorable to give something that has your most romantic photos, name and wedding date. Experience the heartwarming embrace of love from her when she gazes upon this exquisite wall art. Each stroke of the brush delicately captures the essence of heartfelt sentiments, ensuring that your love is forever kindled.
6. Classic Tin Bento Box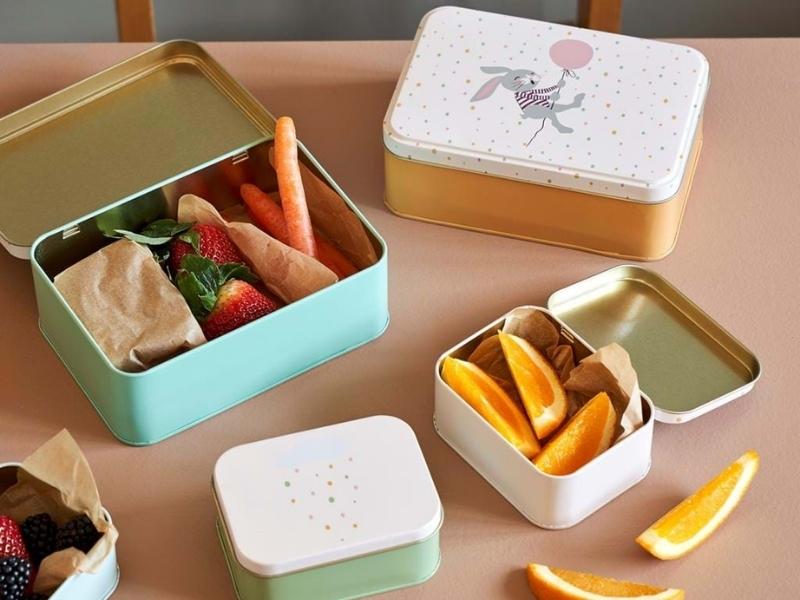 One of the major benefits of a bento box is that it helps the environment. Because of the built-in sections, there is no need for single-use plastic bags or wraps to separate items. Additionally, your spouse will no longer have to purchase a new lunchbox every year thanks to this great gift for traditional 10-year anniversary. It has various colors for you to take, from the blue option to pink or any color she loves.
7. Classic Beard Trimmer
A stainless steel beard trimmer is an essential part of every man's grooming arsenal. A trimmer may make it appear more deliberate and respectable if you've been working on a winter beard. This might help them get a good, close trim if you prefer not to be completely clean-shaven. It's also simple to use and maintain your beard trimmer. Why won't you celebrate your day with the 10 year wedding anniversary gift for him like this?
8. Classic Apple Watch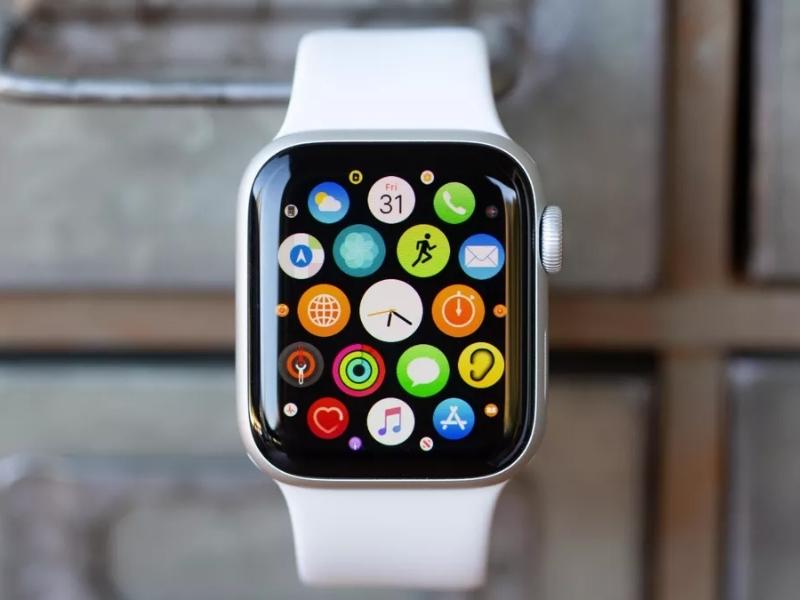 For the 10th anniversary gift of this classic watch, the aluminum frame gives it a perfect fit. A variety of accessories are available for your spouse's Apple Watch if he/ she already has one. You may want to try purchasing the newest model or a stylish watchband.
9. Aluminum Guitar Pick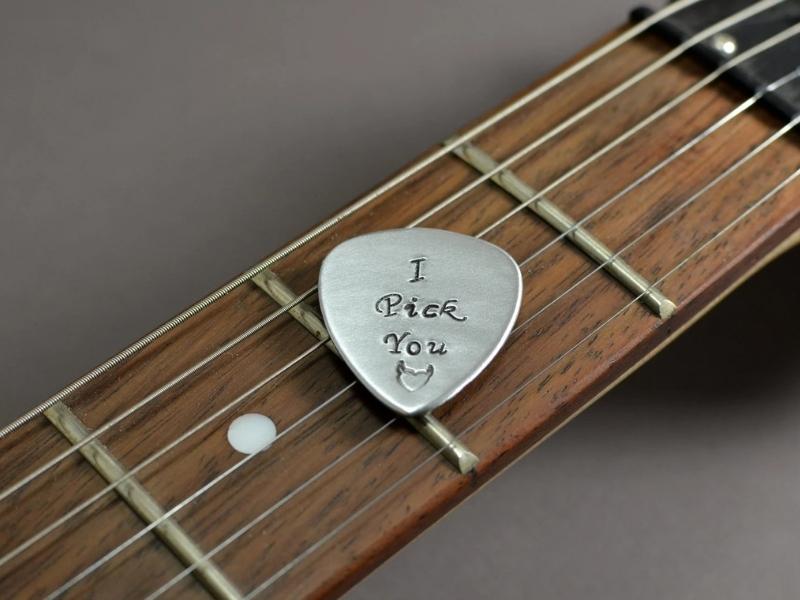 Guitar Picks have obvious advantages. They help increase your playing speed. This aluminum anniversary gift for him produces a clear, defined tone and increases your volume considerably, which is good for when you are strumming around a campfire with some mates.
10. Personalized Modern Gifts For 10th Anniversary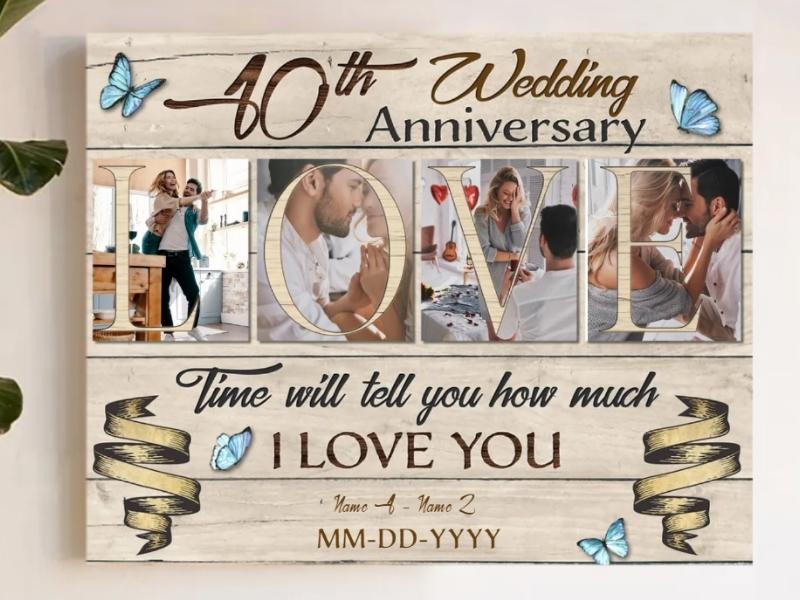 It's critical to get the best 10-year anniversary gifts just perfect after all this time. Giving customized wall art print as a milestone anniversary gift may involve some thinking and planning, but it doesn't take much time or work. That's pretty cool, huh?
11. Aluminum Two Heart Keyrings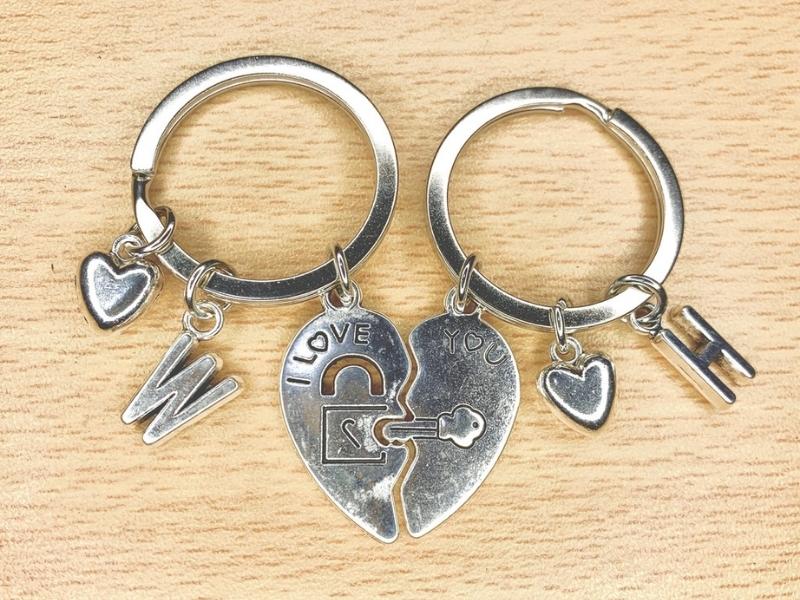 There's no better time to start decorating your love nest, whether you've just moved in or been together for a while. For unique 10th year anniversary gifts for him, you can't go wrong with two heart-shaped key rings! Half of a heart is held on each keychain, and they all fit together perfectly. An exquisite script font may be used to engrave the name of the recipient on either side of the heart.
12. Sentimental Aluminum Cups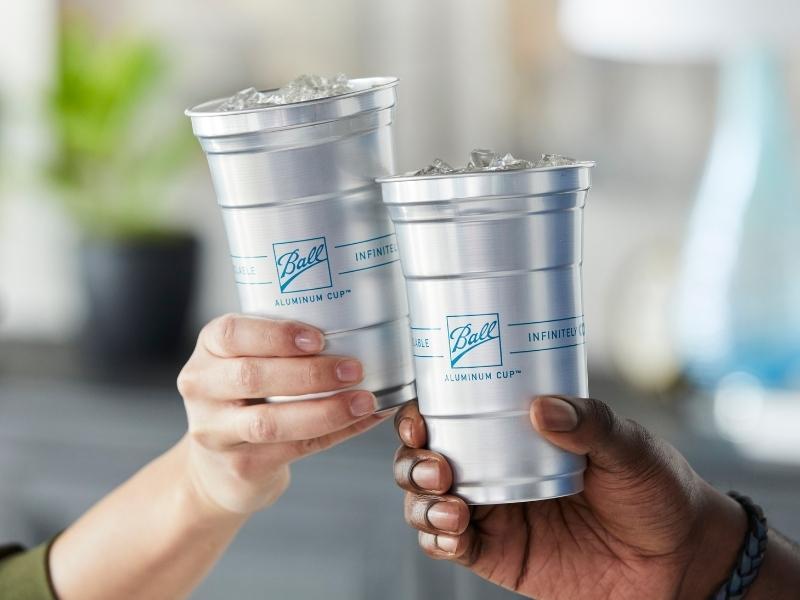 In comparison to glass and plastic cups, aluminum cups have a recycling rate advantage of 10-20 points. In terms of environmental impact, aluminum is the most environmentally friendly beverage packaging material. Send him this perfect gift among other 10-year anniversary gift ideas out there and do something good for the him at the same time.
Oh Canvas Tips

There are simply three simple actions required to clean and disinfect the aluminum cup. Step one is to add some detergent to each cup. The next step is to fill the cups with hot water and wash them by hand. Empty all the grime inside and give it a last rinsing with clean water.
13. Light Grilling Tool Set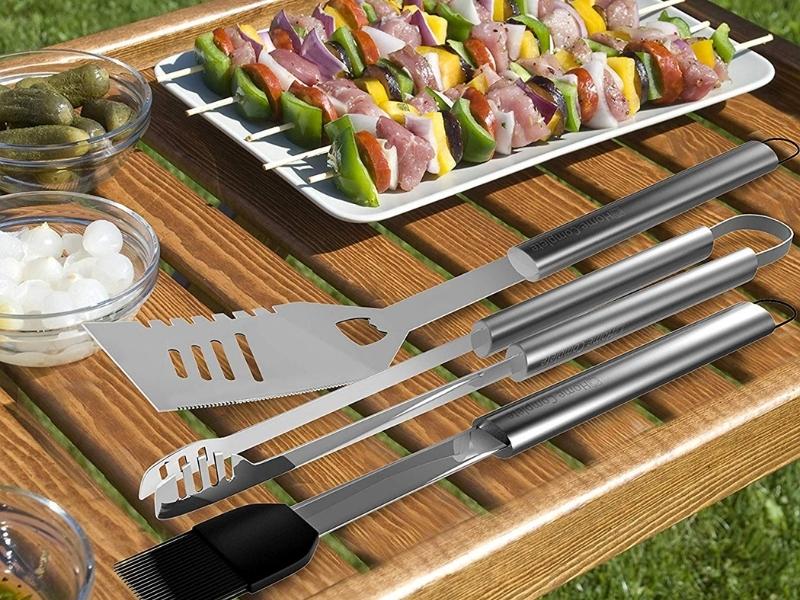 Tenth anniversary is called the tin anniversary so this grill tool gift set is a perfect choice, especially it is sage when using.  More precisely and comprehensively. In places where metals of comparable charge and size generally occupy, aluminum may bind to proteins despite the fact that it has no recognized physiological function. Let's make a romantic and warm party with this 10 year wedding anniversary gift for her.
14. Adjustable Laptop Stand
As more and more individuals choose to work from home regularly, it's smart to set up your workspace in a way that works for you. This metal laptop stands with an adjustable height and is a thoughtful and practical aluminum anniversary gift who desires more freedom in their home office.
15. The Original Phin Kit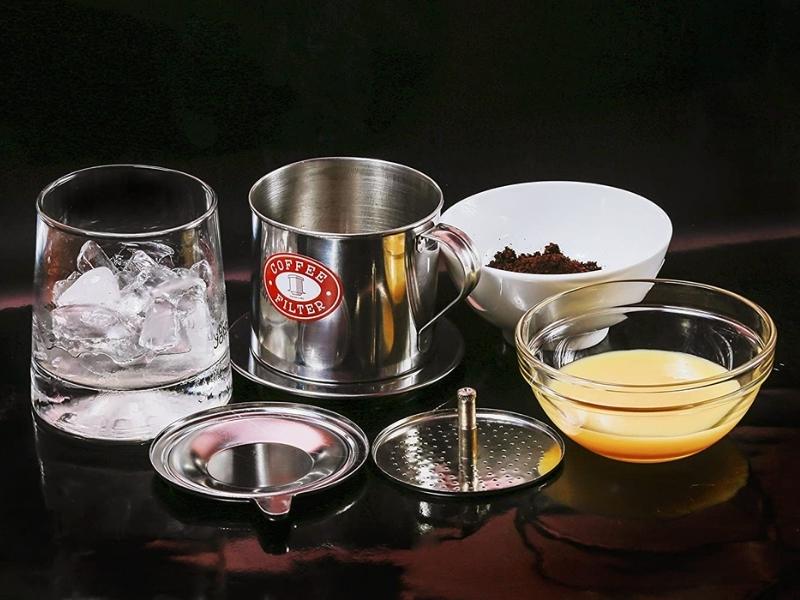 The Phin Filter is adored by many because of its ability to brew exceptionally potent brews. Using a special metal filter, the coffee in a Phin drips slowly and steadily into the glass, which results in an intense taste and a significant amount of caffeine in each sip. If your loved one enjoys the coffee smell and taste, give this as a 10th anniversary gift!
>>> Read more: 44+ Best 11th Anniversary Gift for Him, Her & Couple
16. Cute Tin Candle with Flowers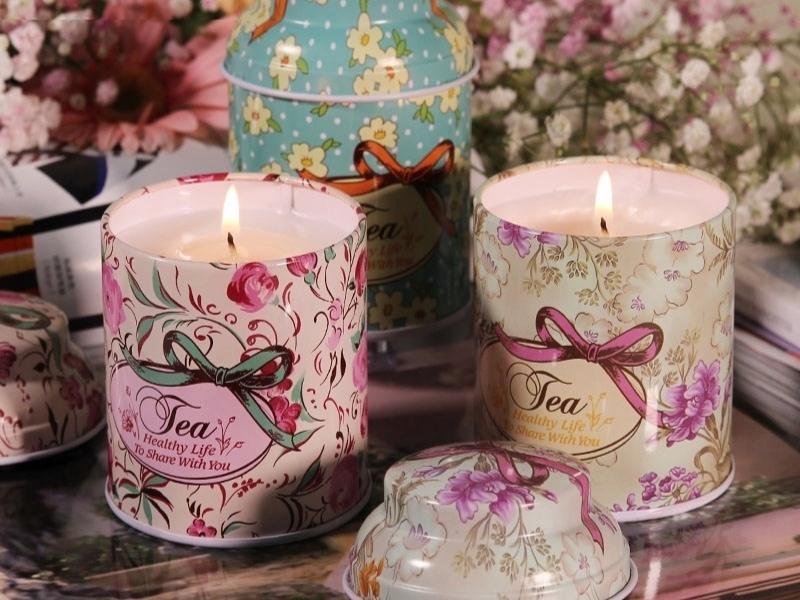 If you get one in a tin rather than glass, you don't have to worry about breaking a candle, so it's an excellent gift option. As a result, a thoughtful 10th wedding anniversary gift for your partner is a scented candle with a distinctive or memorable fragrance.
17. Tin Watering Can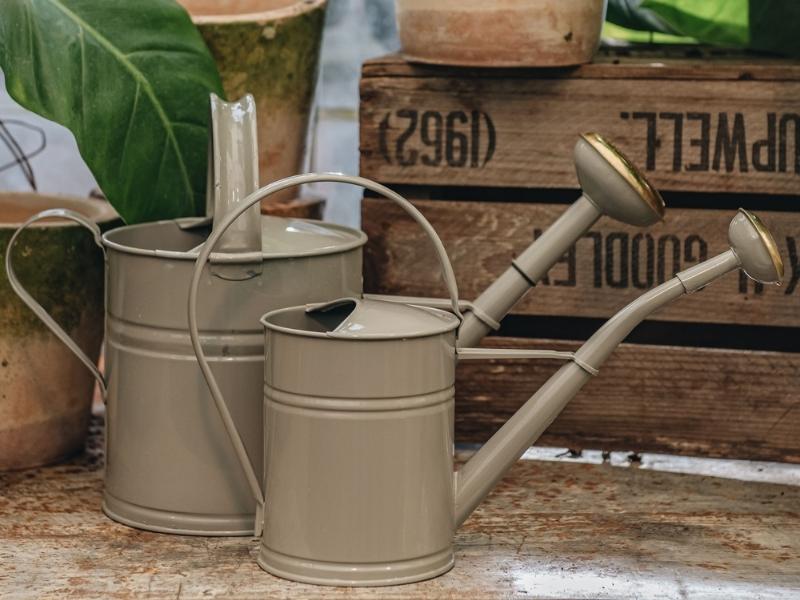 In addition to using a watering can to water your greenies. It is possible to repurpose them into various garden art, water features, decorations, and imaginative planters and crafts. Is your mate a plant lover? Shopping this as a wonderful anniversary gift on your significant day!
18. Classic Tin Serving Cart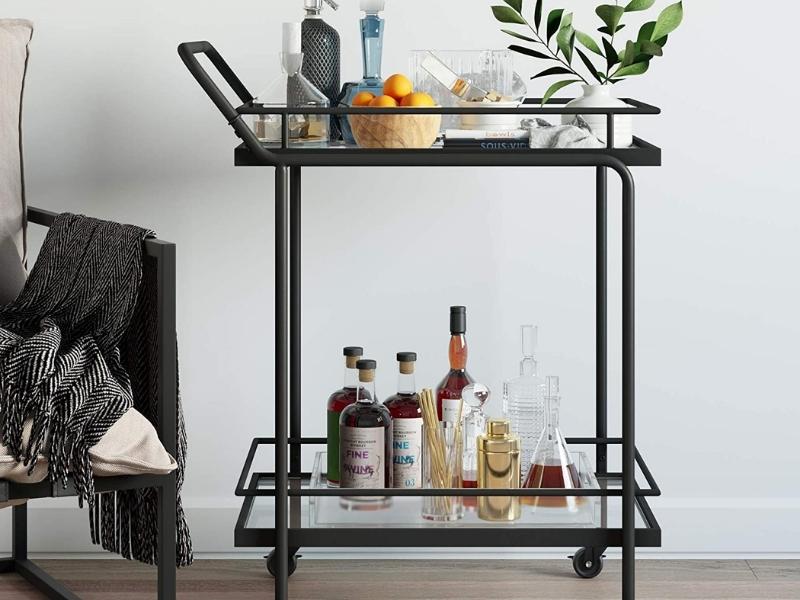 Because of its high density and strength-to-weight ratio, the Tin Serving Cart is noted for its long-lasting durability. The ball-bearing casters on these mobile utility carts make them simple to move around. With this aluminum anniversary gift for her, you may enhance the aesthetic appeal of your home.
19. Unique Aluminum Cuff Bracelet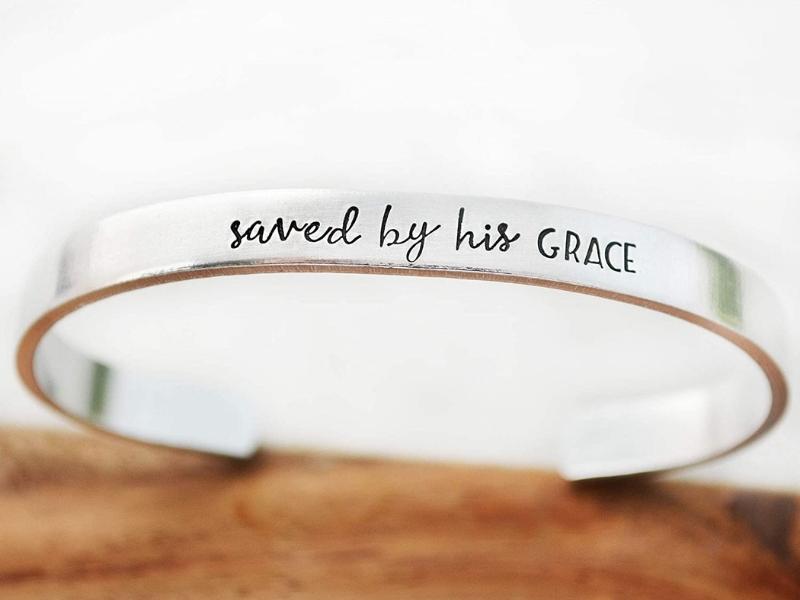 When it comes to a jewelry unique gift for 10 year anniversary for wife, aluminum's particular qualities provide it with various benefits. Artisans can mold it into beautiful designs because of its malleability. The aluminum jewelry's low weight and high strength make it ideal for big bands like broad cuffs.
20. Custom Anniversary Gifts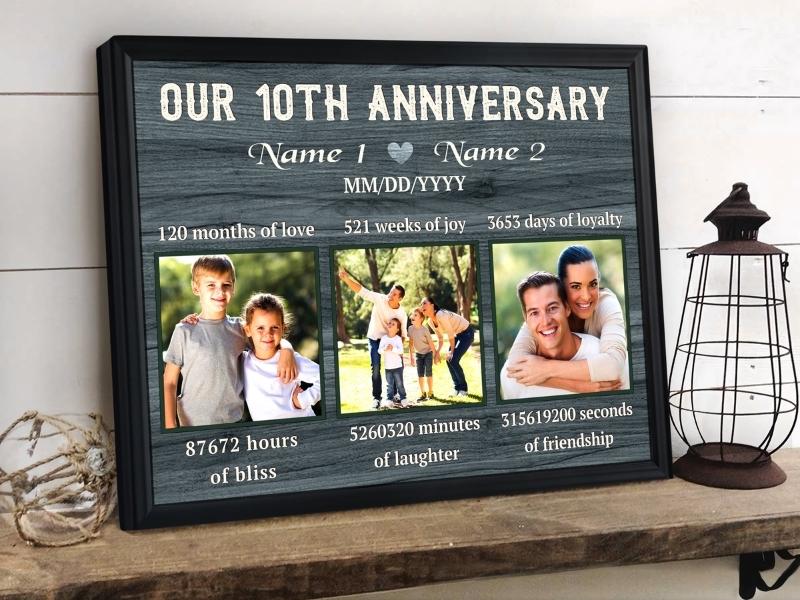 It's lovely to feel closeness and refuge, but it's also important to keep that spark alive, infuse a little of romance, or at the absolute least, demonstrate that your love and admiration haven't diminished. So, it might a good way to warmup your love and celebrate 10 years together with this romantic gift! Specially, anniversary picture as well as names and anniversary date can be customized on this canvas. It makes a great gift for a thoughtful anniversary memory, right?
21. Flexibility Aluminum Photo Keyrings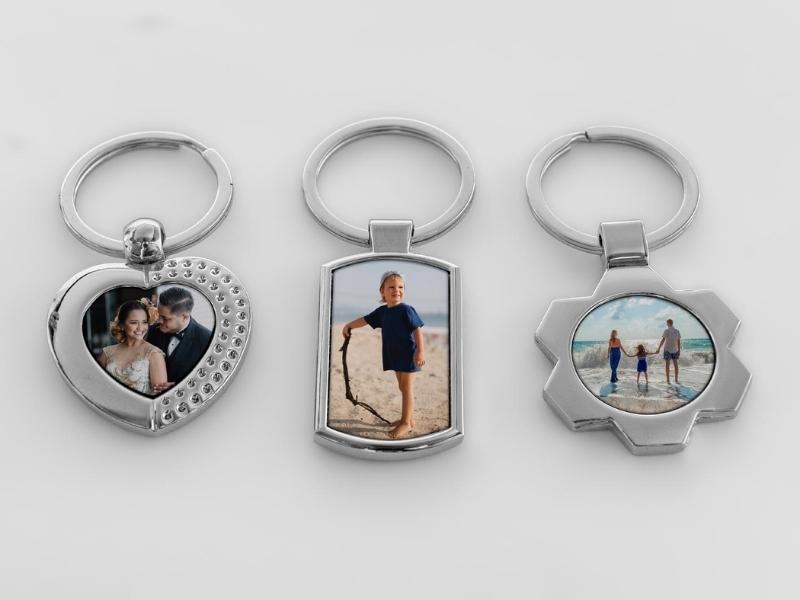 You'll always feel close to home with a treasured picture on your keychain! This awesome picture keychain is perfect for keeping your most cherished memories close by. It's a great way to carry a piece of your greatest moments with you wherever you go. With a picture in mind, this silver-colored metal frame was created. Why not surprise your spouse with these unique 10-year anniversary gifts?
22. Phone Sanitizer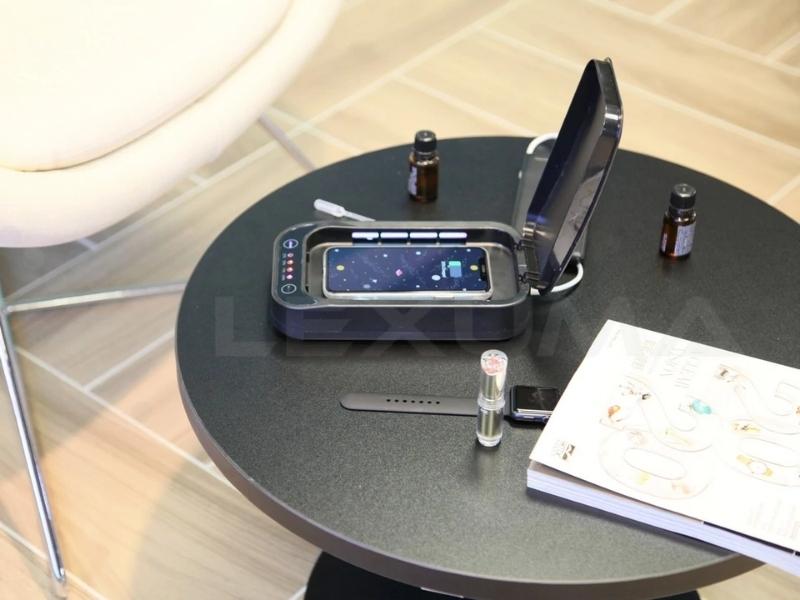 This 10 year anniversary present for husband will help his tech devices live a long and healthy life. His phone and other small things may be charged wirelessly while the UV Sanitizer kills up to 99.99 percent of germs.
The Phone Sanitizer kills up to 97 percent of E. coli in only three minutes. Choose the 10-minute cycle if you're searching for maximum sanitization. This is a great bedside item since it has built-in wireless charging.
23. Aluminum Grill Pan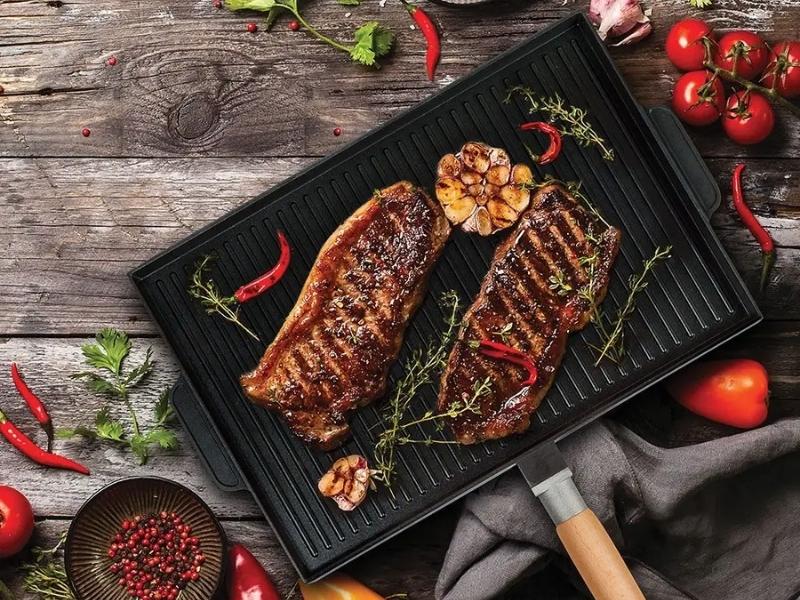 Aluminum is a popular cooking pan because it combines lightweight, good heat conductivity, and low cost. Pots and pans that have been used or have pits in them are the easiest for aluminum to dissolve when cooking.
Cooking or storing aluminum-coated food for a lengthy period increases the quantity of aluminum that enters the meal. Therefore, do not hesitate to take this sweet gift for 10 year anniversary for wife.
Oh Canvas Tips:

The maximum diameter of a pot or pan that can be safely used on a stovetop without touching another pot or pan is 28 centimeters. Griddles can be used as an alternative. You can use the huge grilling surface to cook a variety of foods at once.
24. Sentimental Cookware Set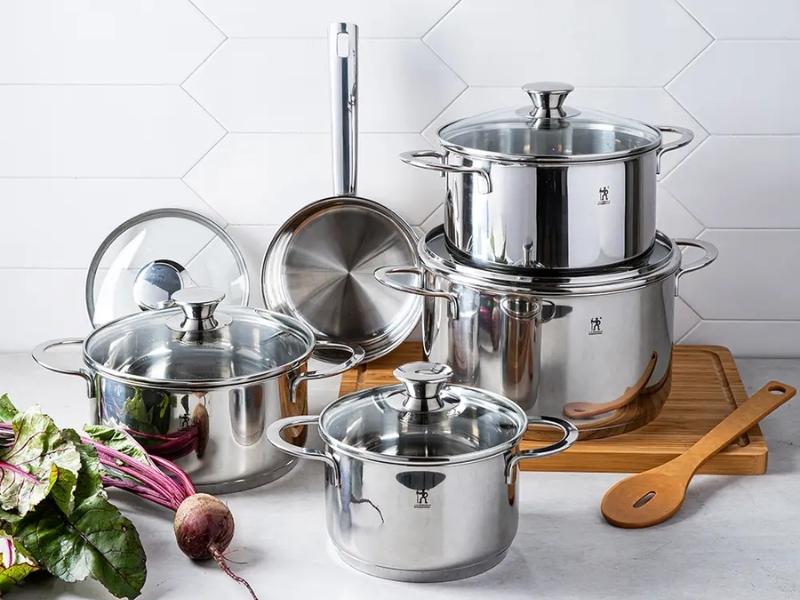 You and your partner can make all your favorite dishes with these oven-safe pots and pans as 10 year anniversary tin or aluminum gift ideas. To facilitate cleanup, look for nonstick-coated anodized aluminum or stainless steel sets.
Add a special touch by engraving a meaningful inscription on the handles or lid to create a one-of-a-kind gift that your companion will remember for a long time.
25. Aluminum Candlestick Holder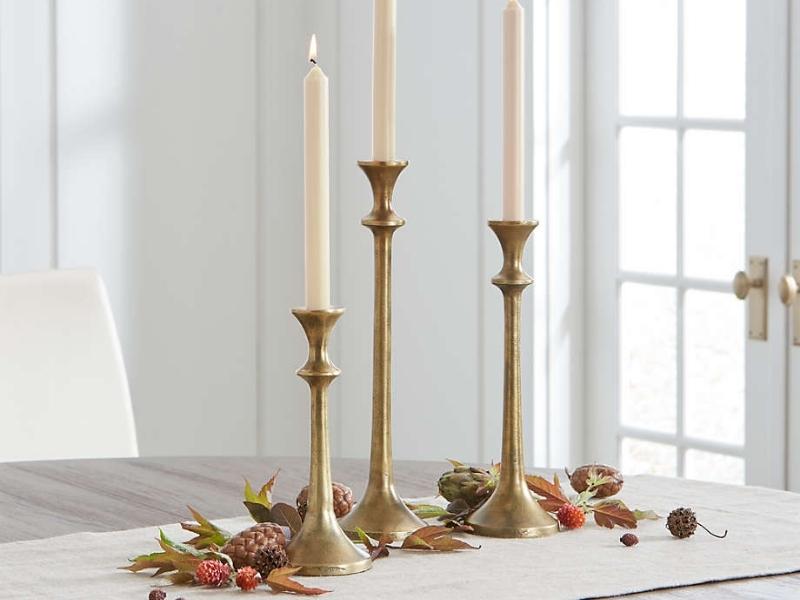 Using candles to create a romantic atmosphere in your house or at a gathering is an excellent way to add a touch of coziness. The calming effect of a lit candle may be felt throughout the body, mind, and spirit. Instead of being the major light source, candles are now more often employed as ornamental accents or for their mood-lifting effects.
No matter how you want to utilize candles in your living room, holders are a must-have if you want them to do their job properly. Leaving candles unattended and without foundation may be hazardous and messy. Hence, do something charming with this aluminum tin gift.
>>> Your parents will be thrilled without a doubt with those anniversary gift ideas for parents!
Perfect 10 Wedding Anniversary Gift Diamond – Modern Gifts
In every relationship, ten years is such a big milestone. The diamond is a timeless emblem of intense desire, enduring love, and enduring unity because of its clarity, beauty, strength, and durability. It is a reason why diamonds are a modern gift theme for the best 10-year wedding anniversary gifts.
And, it's not surprising at all that getting some new bling or upgrading your wedding band or engagement ring has become a common way to celebrate 10 years of marriage.
Oh Canvas Tips:

If you don't know much about diamonds, you need to look at the seller's certificate. To make sure you are getting a good ring, you should always ask for a certificate from one of the top grading labs, like GIA or IGI. The certificate says that a qualified gemologist has checked the stone's cut, clarity, and color.
26. Personalized Photo Gifts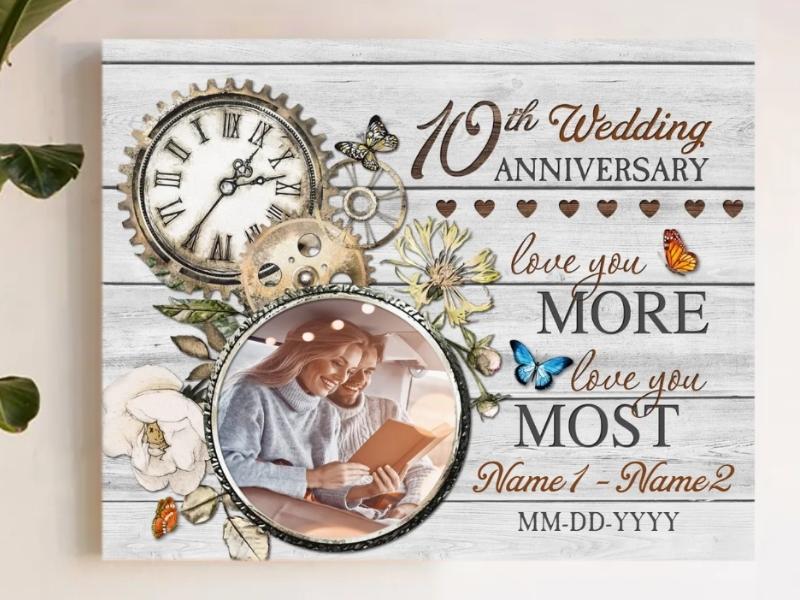 After a decade of marriage, it makes sense to celebrate such a big occasion for you two. An art print decor, a blue daffodil flower, or a charming ring are sweet ideas for your wife. Personalized photo gifts for 10-year anniversary ideas are always excellent suggestions. Let's grab this day to tell your woman how lucky you are to have her as your wife.
27. Sentimental Diamond Ring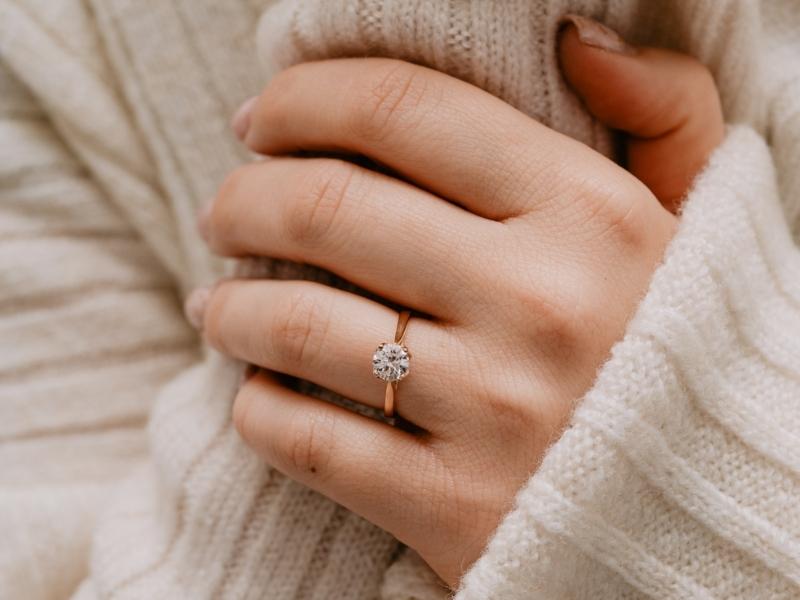 You might not have been able to buy the engagement ring or wedding band of your dreams ten years ago. But things are different. Diamonds as a jewelry gift for 10 year anniversary for wife, as they say, are said to last a lifetime. You can heal your mental troubles by wearing a diamond on your body. In times of instability, a diamond restores your mental stability and gives you a mysteriously steady strength.
28. Diamond Watch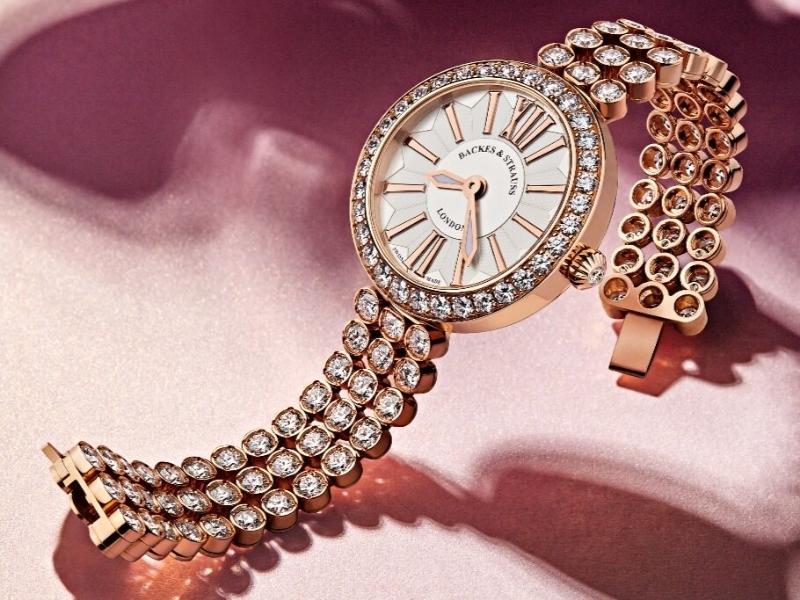 Incredibly long life is one of the many advantages of diamonds. You can't scratch or damage it since it's the toughest naturally occurring substance on the planet. Besides, the jewelry diamonds on the watch make the watch sparkle and shine.
Moreover, the watch makes a statement on the wrist of the women who wear it. As a consequence, giving this creative gold watch as a modern 10-year anniversary is an excellent idea ever!
29. Diamond Cufflinks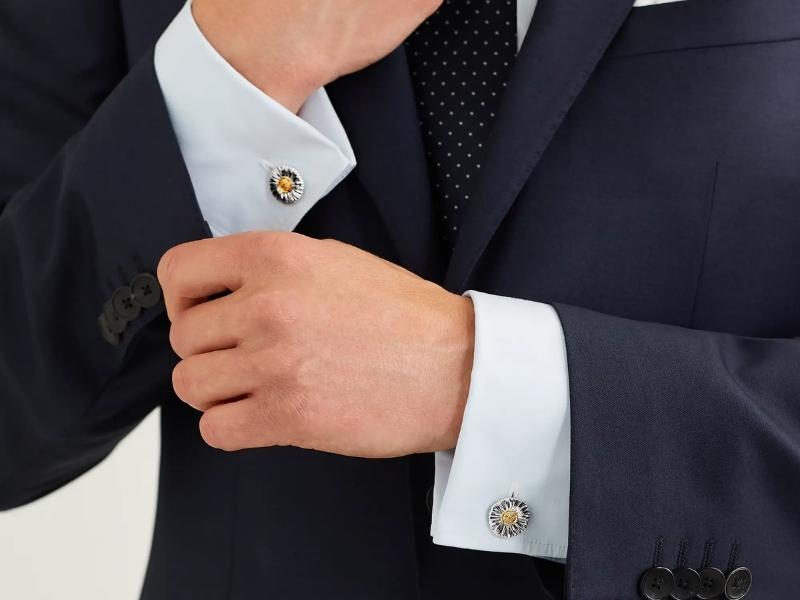 Diamond cuff links provide a special touch to a well-dressed man's suit. They're a great way to spruce up your closet. They are available in a wide range of designs, colors, and materials, making choosing a pair you like easy. Cuff links may be used with a broad range of dress shirts, making them versatile accessories. Consequently, giving them as a special gift may add a lot to your formal attire.
30. Diamond Necklace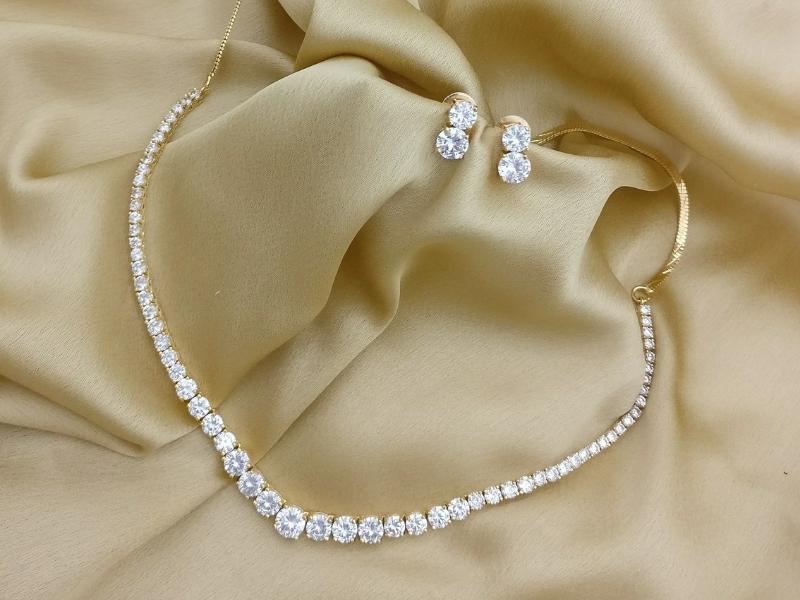 When diamonds are worn, the person is encouraged to conduct good things and to be recognized and praised. Divine happiness and fortitude to tackle life's challenges are also instilled in the user of this piece. This sleek diamond necklace is a great jewelry gift idea for a decade of marriage and is considered to be able to remove any lingering feelings of inadequacy.
31. Diamond Earrings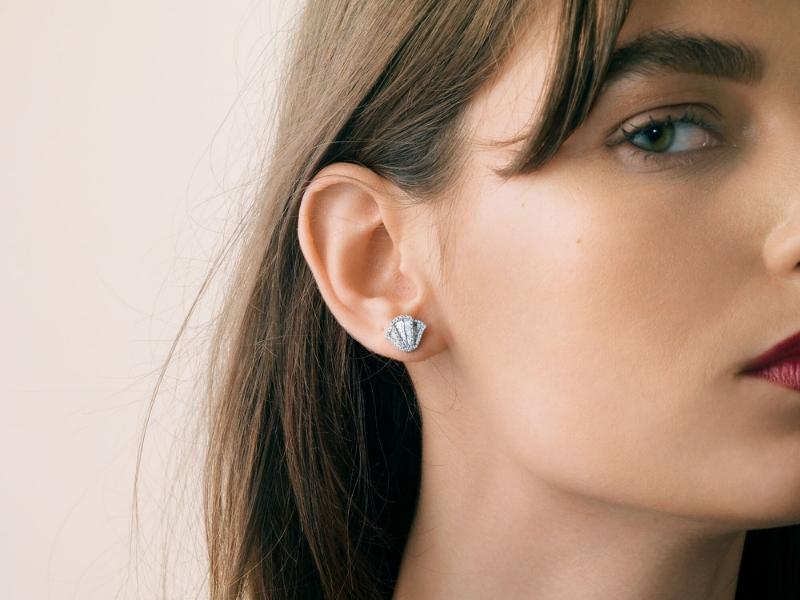 Sweet earrings are a must-have for every perfect diamond jewelry collection. Earrings are a terrific investment since they are incredibly adaptable and can be worn with any outfit, no matter what the occasion.
It's easy to wear diamond studs in any style since they're both stunning and modest. And they're tiny enough to avoid getting stuck in your hair or other accessories. Accordingly, Gifting this 10th wedding anniversary gift never bores your beloved.
32. Sentimental Diamond Bracelets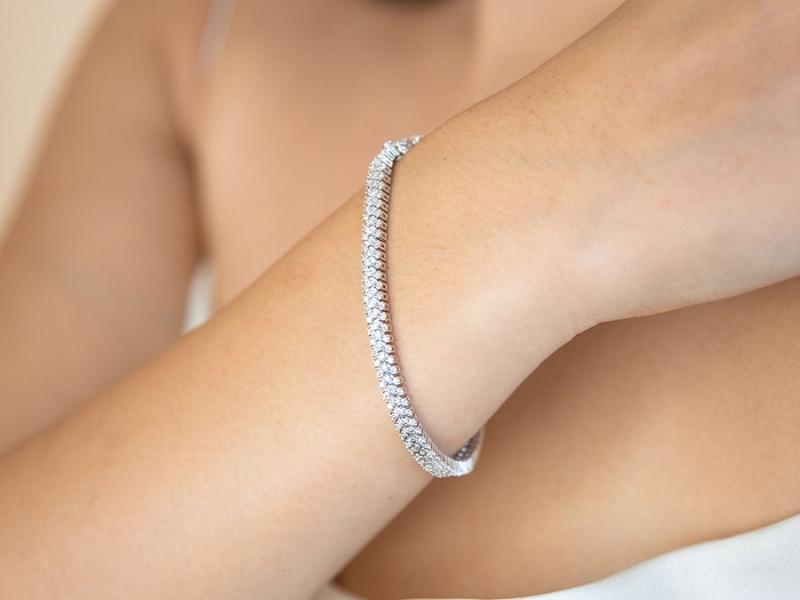 Just a couple of delicate diamond bracelets can do the trick for your wife's look! She may also pick a matching a piece of jewelry made from tin or aluminum like a wedding ring to wear with her sparkly perfect addition or pair it with her existing bracelets and bangles. As an option, you might get your wife to wear a bracelet with brightly colored gemstones or one that is set in rose gold. Give it as a 10th wedding anniversary gift for her now!
Further reading about traditional and contemporary gift ideas:
Here are 32+ 10th anniversary gift ideas that are sure to thrill your sweetheart. Ten years is a long time in the life of a person's thoughts, love, and commitment to make their relationship last. Oh Canvas is here to ensure you get the best the most momentous day of your life! Keep an eye on our gift guides for fascinating relationship tips! And, you might love reading more about 10th year anniversary quotes for the anniversary card with the most significant gift to celebrate the special day with your beloved one.