Sending anniversary gifts for him is a thoughtful way to convey your affections for him. We understand how difficult it may be to choose an item that both you and your partner will enjoy and be thrilled with. So, how can we do it together every year while putting our heartfelt care into those gifts? If you're stuck for present ideas for your spouse, boyfriend, or partner, check out Oh Canvas's list below for some inspiration.
Sentimental Gifts for Boyfriend Anniversary
Best Anniversary Gifts For Him
1. Personalized Photo Gifts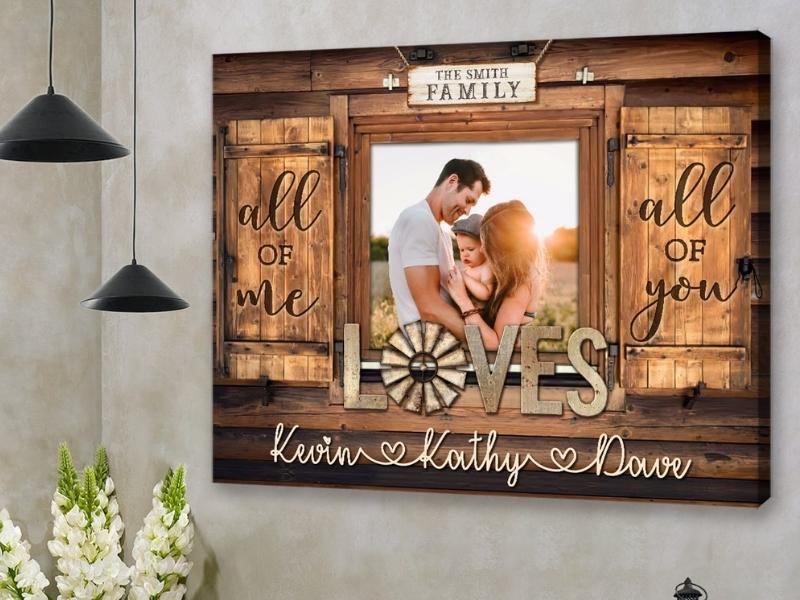 The memorable moments between you and your partner by saving them with photos on the personalized canvas wall art. With your names, significant dates, and pictures highlighted on the rustic background, your husband will never forget your anniversary. Besides, it can be an outstanding painting to decorate your house. As a consequence, why don't you give him those useful products as anniversary gifts for him?
2. Electric Smokeless Indoor Grill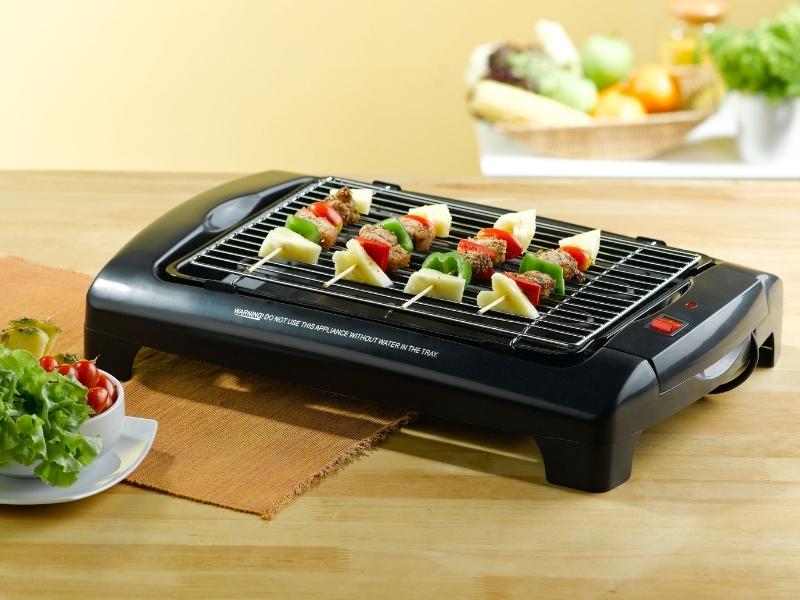 Get him an indoor grill as 10 year anniversary gift ideas for men so he can grill all year round if he is the one who loves food so much. With the aid of an indoor grill, you can create the atmosphere of a barbeque right in your own home. Because these barbecues are powered by electricity, there is no need for a large propane tank. The best thing is that they're small enough to fit on your counter, and many of the pieces are dishwasher-safe.
3. Waterproof Hiking Boots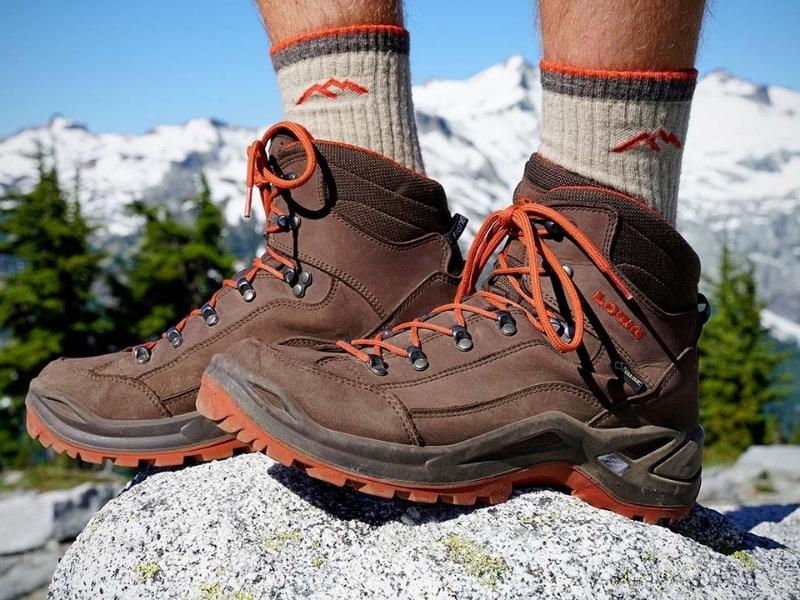 To commemorate your anniversary, let's plan a weekend hiking excursion and present him with a pair of vintage boots as anniversary gifts for him.
4. Bluetooth Showerhead Speaker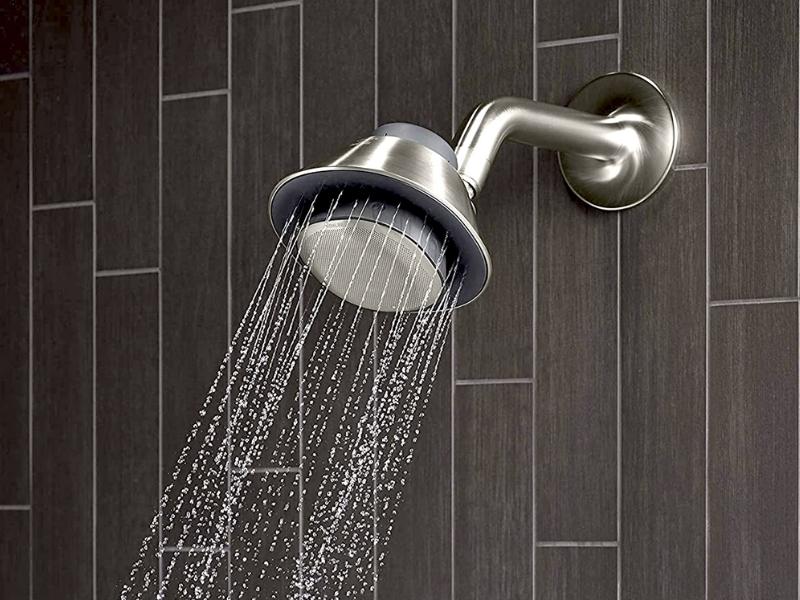 A showerhead/speaker combo is a must-have for the man who likes to rock out or catch up on his favorite podcasts as he taking shower. Yes, that's exactly what I meant. In addition to delivering water, the showerhead's Bluetooth capability allows it to play music wirelessly. As a result, picking this smart 10 year anniversary gift for husband to send him, he'll be thrilled without a doubt.
5. A Kindle to read as much as possible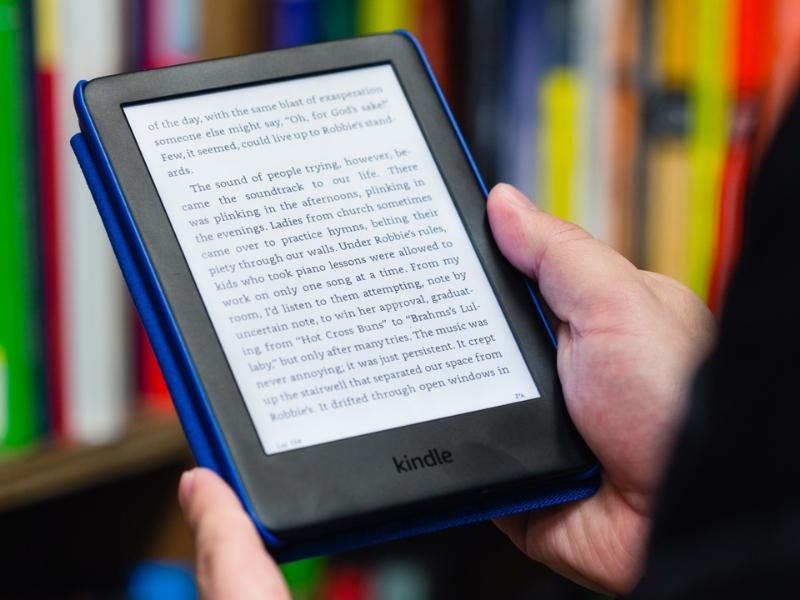 There are several useful features on the Kindle that might help you get the most out of your reading time. Kindle's screen is far more comfortable for the eyes, and you won't feel fatigued even if you've been reading for hours. In addition, the Kindle's screen is better suited for outdoor reading since it is matte and does not reflect any light. Consequently, this is one of the best anniversary gifts for him that make your lover melt!
6. Skin Transforming Kit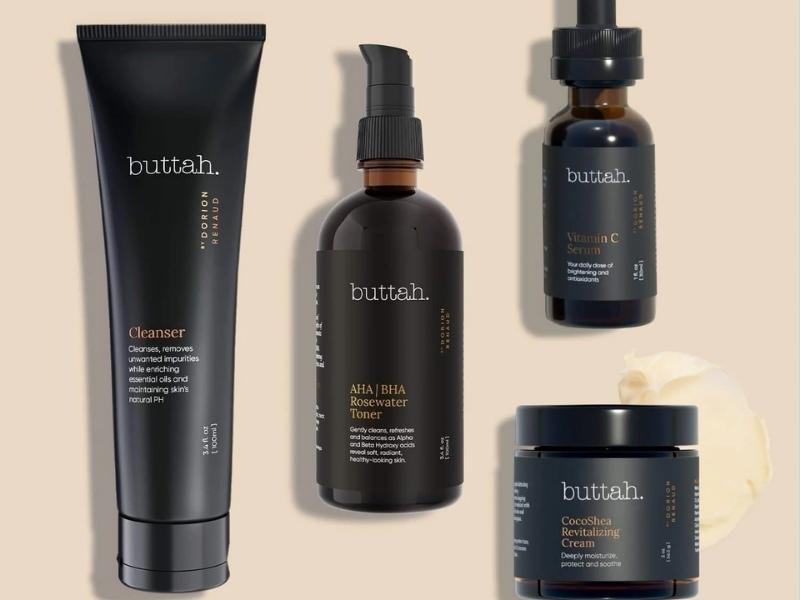 As time passes, the roughness of his skin will be reduced to nothingness with these anniversary gifts for him. A moisturizer, which is suitable for all skin types, may then be used to seal in moisture, leaving his face radiantly smooth and clear.
7. Long Distance Touch Lamp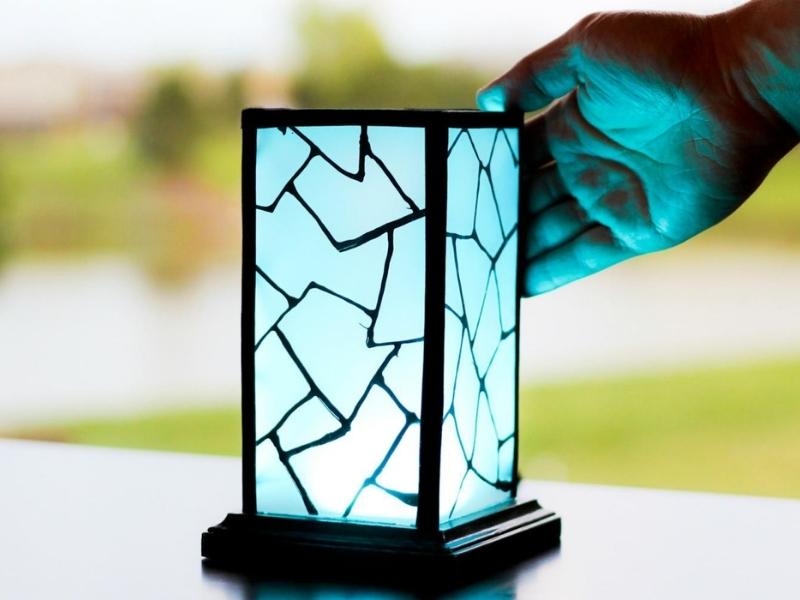 This amazing touch lamp will keep you and your loved one linked even if you're miles apart. If you find it interesting, send it as the ideal gift for husband on anniversary to make him enchanted!
8. Bronze Cufflinks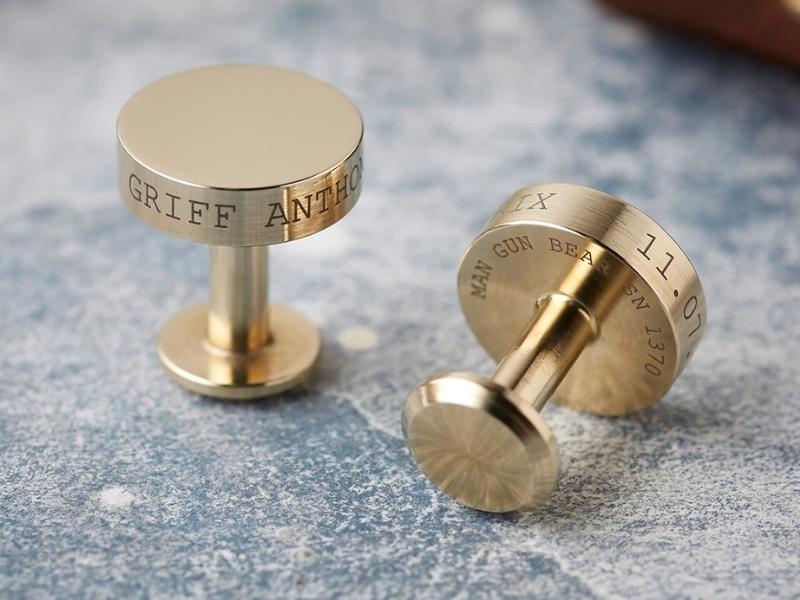 Anniversary cufflink is a bronze anniversary gift for him that he may cherish for years to come as a memento of your special day. Personalized black border cuff links would make wonderful anniversary presents for him.
9. A flavorful box of chocolates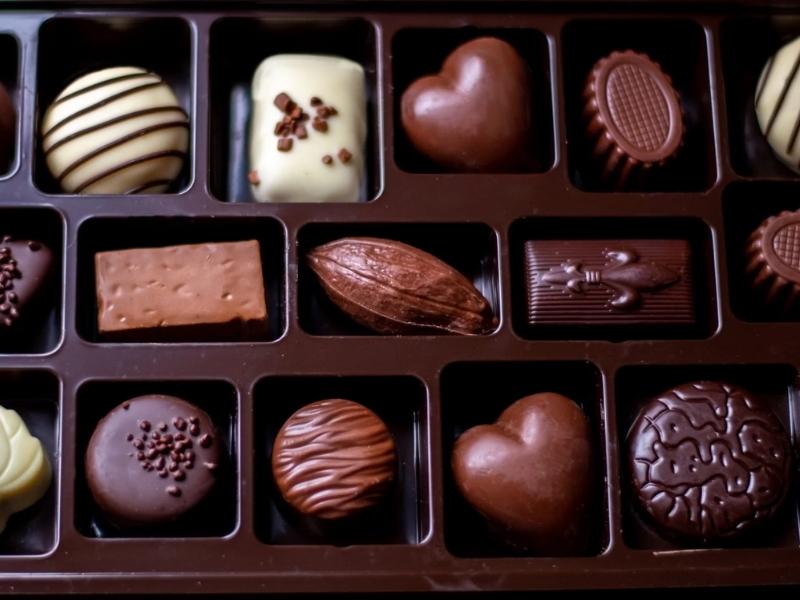 Without chocolate, life is only a semblance of existence. Anniversary's Day is the perfect time to show your affection. There is no better way to show your love than with boxes of decadent chocolates as anniversary gifts for him. Your beloved will be reminded of you every time they eat a piece of chocolate.
>>> Read more: Top 29+ 6 Month Anniversary Gifts for Him You Should Notice
Handmade Anniversary Gift for Boyfriend
10. Great Steaks Sampler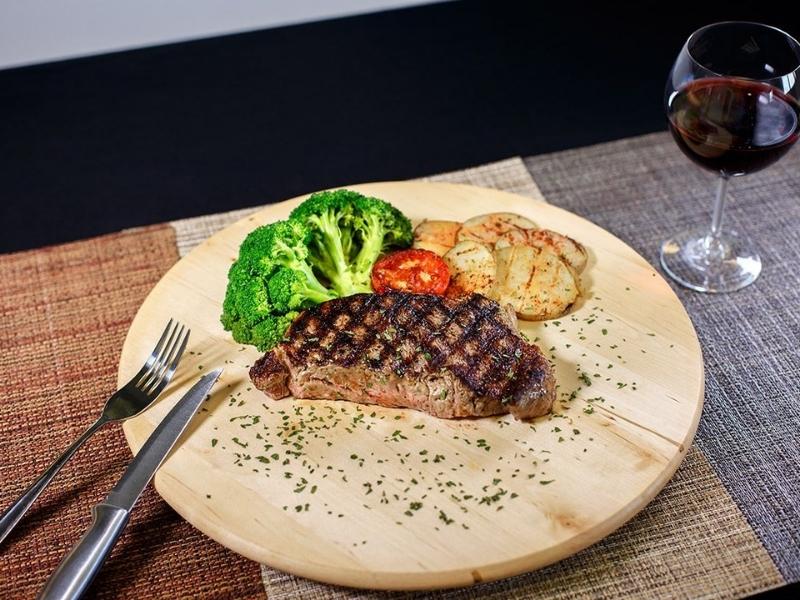 If one of you is a talented chef, treat yourselves to wagyu meats for your anniversary supper and make up a gourmet dish. These anniversary gifts for him will satisfy him with no reason!
11. Memory Book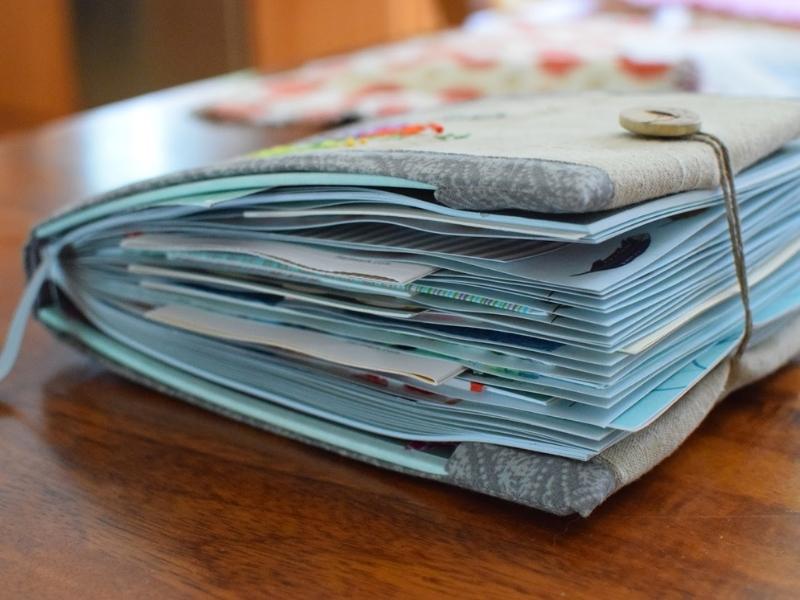 It's a great idea to give your guy a memory book 1 year anniversary gift for him since you may add to it each year. The memory book may be filled with photos, tickets, invites, letters, and other personal mementos.
12. All of Me Loves All of You wall art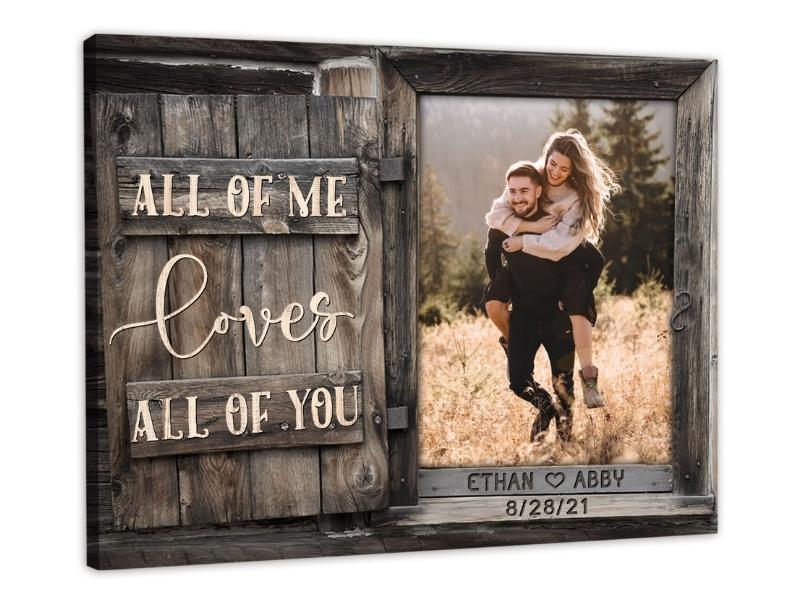 It's not always easy to express your true feelings. We realize that love is more than simply words. But don't miss an occasion to show your affection to your spouse. Giving them canvas gifts is one of the best methods to show them that you all love me. So, Oh Canvas designed this personalized photo wall art for you with a heartfelt message and a special date.
13. The Stars On The Night We Met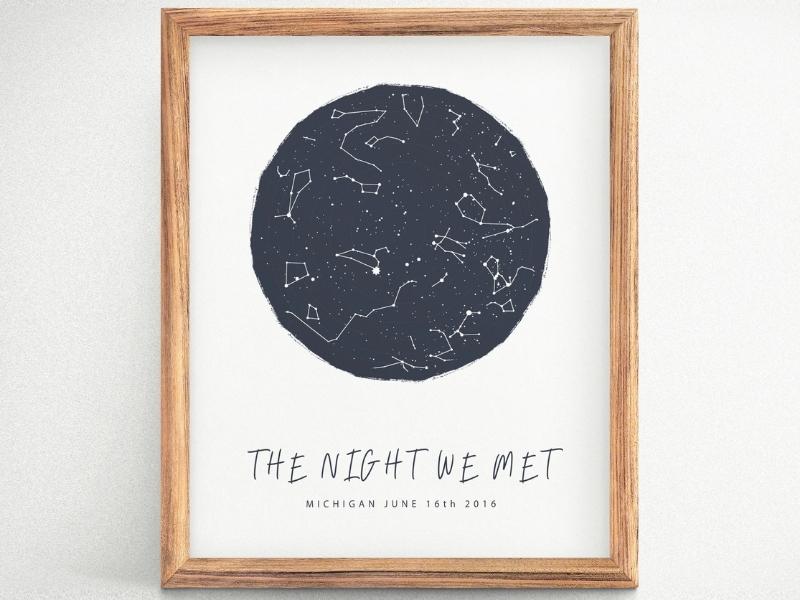 We were all made of stardust in the beginning. A star forged the components that make up a human body. The stars are both our beginning and our ending. As members of the same constellation, you and your spouse have unquestionably been a part of each other's life for a long time.
Consequently, those anniversary gifts for him are made more special with this Personalized Star Map art print. Names, dates, locations, and a star map may all be added to the art print. Let your love shine as brightly as your fortunate stars, and you'll be rewarded.
14. Personalized Leather Bracelet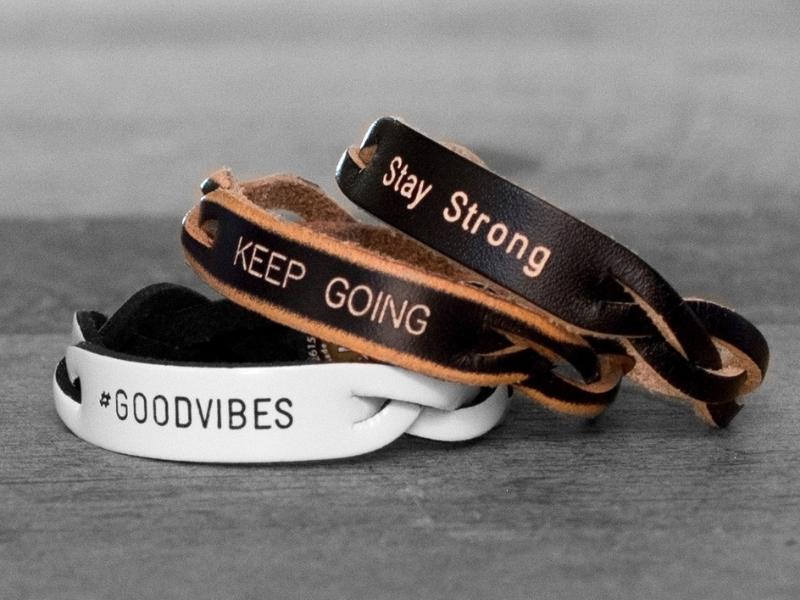 This monogrammed leather bracelet is a great way to keep an important message close to your man's heart. A piece of jewelry that he may wear every day will remind him of your affection. For a special occasion, this bracelet is a modern 9 year anniversary gift for him since you can personalize it with a special inscription.
15. Engraved Multi-Tool Hammer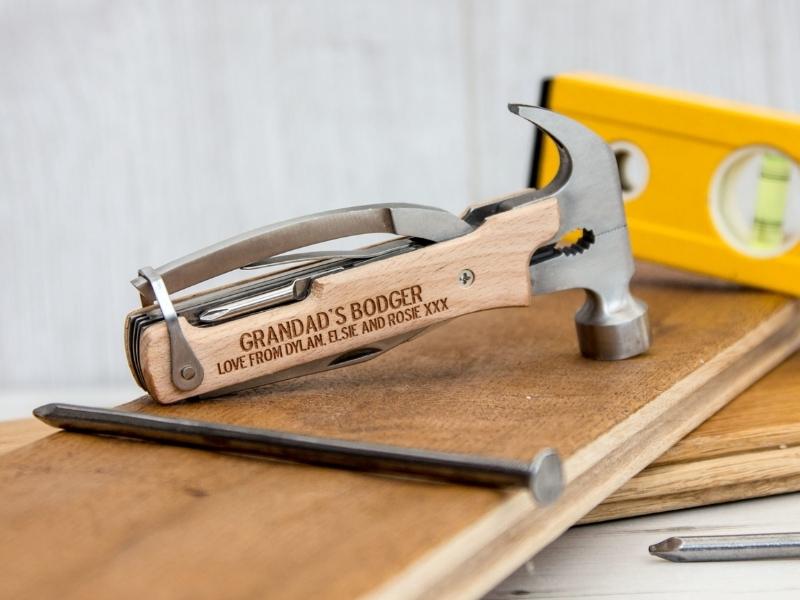 Consider giving him something that he can use every day as a bronze anniversary gift for him. Your spouse or partner will love this custom multi-tool hammer for all of his home improvement projects. This hammer is equipped with 12 different devices, so he can handle any circumstance. Your mate will love how light and portable this anniversary present is.
16. The Gentleman's Duffle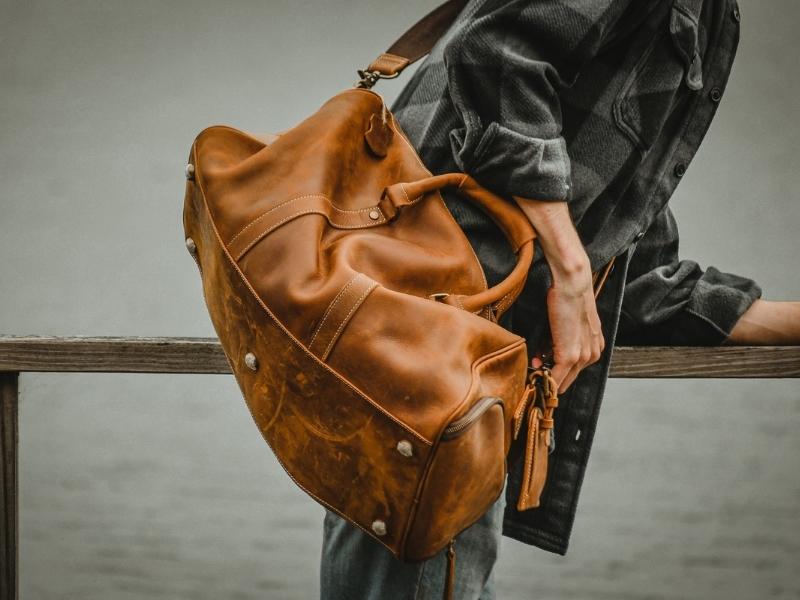 Your guy is honored with this bag. Show him anniversary gifts for him that you are always there for him, even if he is away in the globe on business. Over the course of the weekend, he plans to take Duffle with him on all of his explorations and still look stylish doing it. For an extra unique present this Anniversary, you can make this gorgeous bag to become the personalized anniversary gift with your guy's initials in argyle stitching on vegan leather.
17. Flex Bluetooth Speaker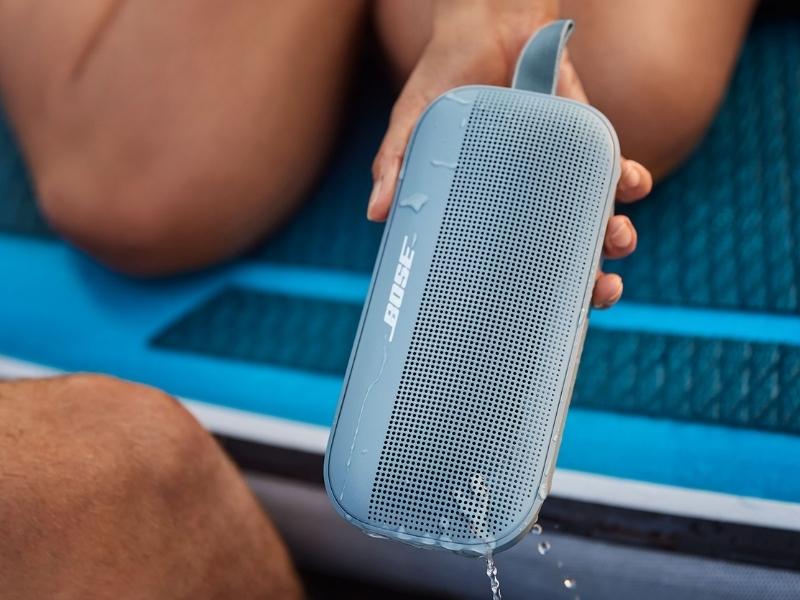 Men who are passionate about their music system will love this portable speaker. For camping, beach getaways, and anywhere in between, your significant other can securely carry it about in this waterproof and dust-proof case. No man will be bored with these kinds of anniversary gifts for him for sure!
18. Leather Strap Watch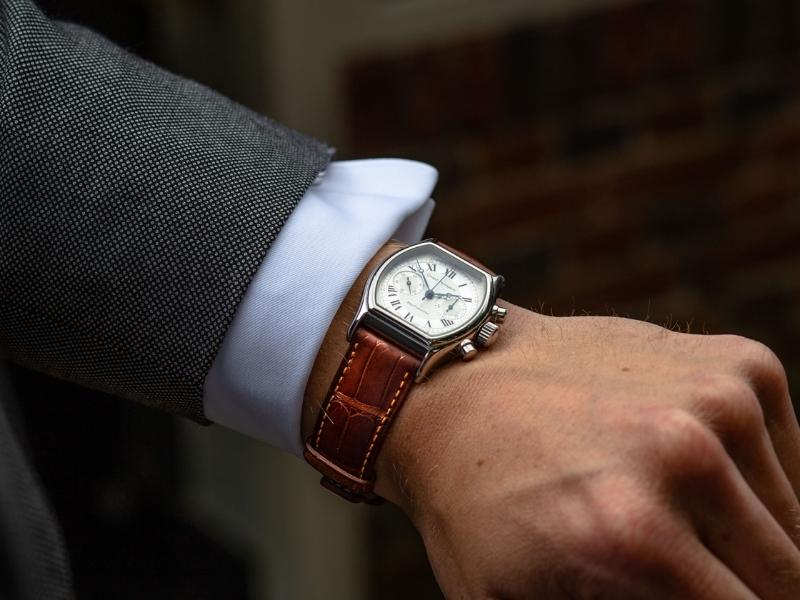 Giving watch straps as 3rd anniversary gifts is the perfect way to commemorate the beginning of your life together as husband and wife. It has stick index dials, a quartz movement, and a date display, making it both utilitarian and stylish.
19. Straight-Leg Twill Golf Trousers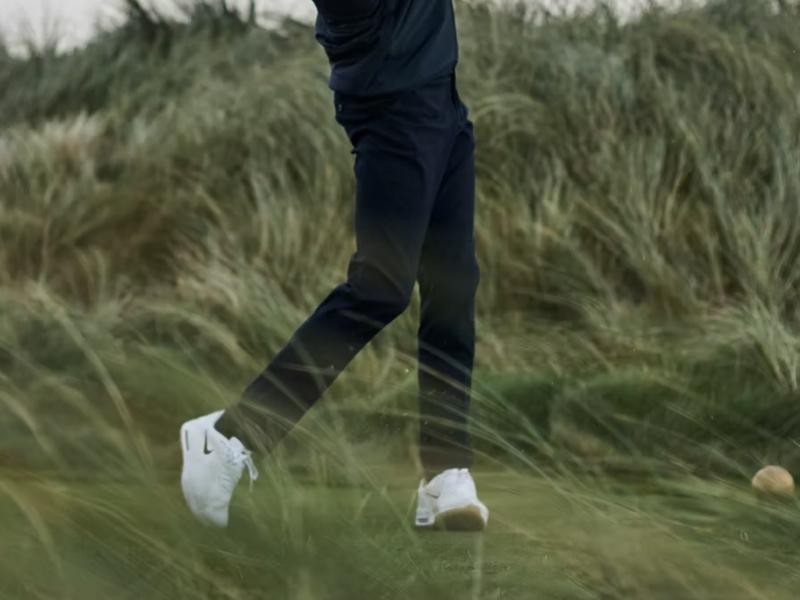 Half-zips and polo shirts are a golfer's best friend. But a good pair of trousers will help him perform better, try this moisture-wicking twill performance pair. Hence, delighted him with these ideas of 2nd anniversary gifts!
20. Our Love Song Artwork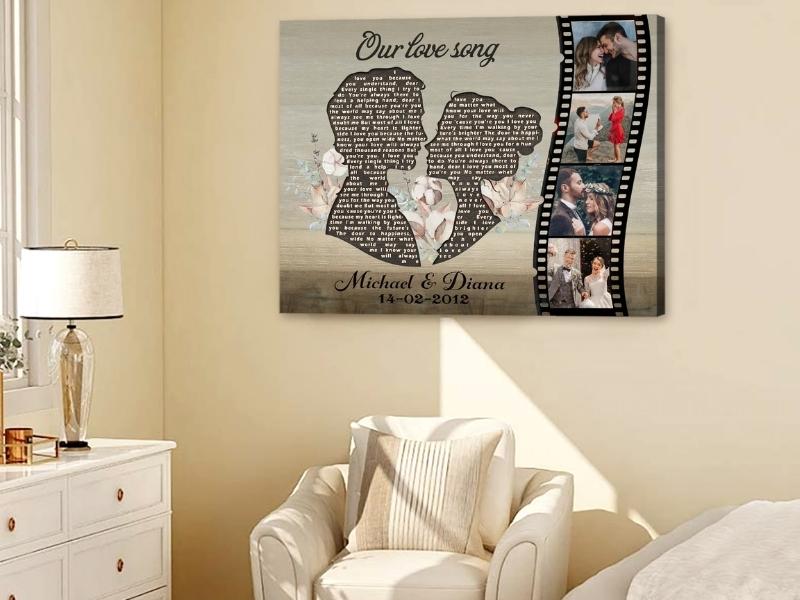 If your sweetie was a kind of music lover, consider sending a customized song lyric artwork. Whenever it catches his eyes, all the positive and romantic mood will be called into his mind!
21. Immersion Blender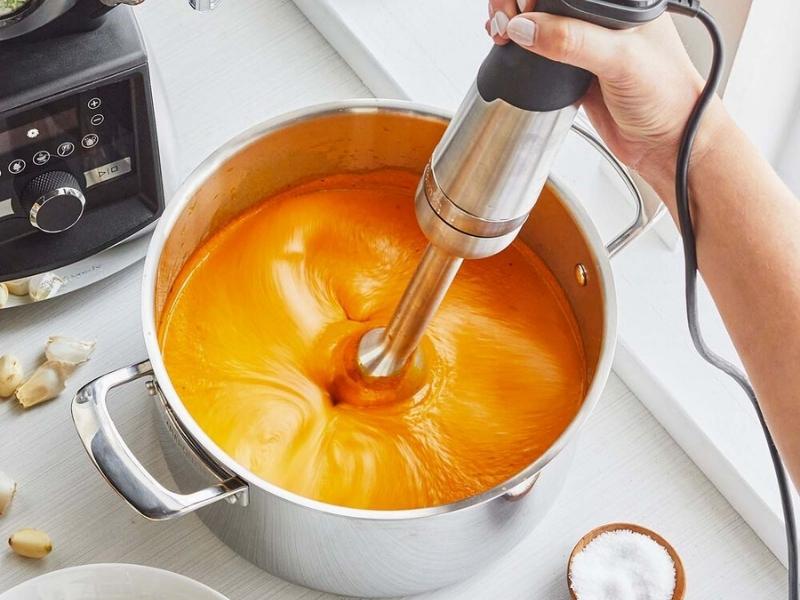 In a relationship with a culinary genius? You're in luck, then. Hook him up with a five-speed stainless-steel immersion blender as bronze anniversary gift for him to make his gourmet dinners even more impressive.
22. Away from The Bigger Carry-On With Pocket
Whether he's a frequent traveler or you're looking to start a new tradition, this spacious carry-on will have everything he needs for a trip. The external pocket is a nice bonus for anniversary gifts for him.
23. Sneakers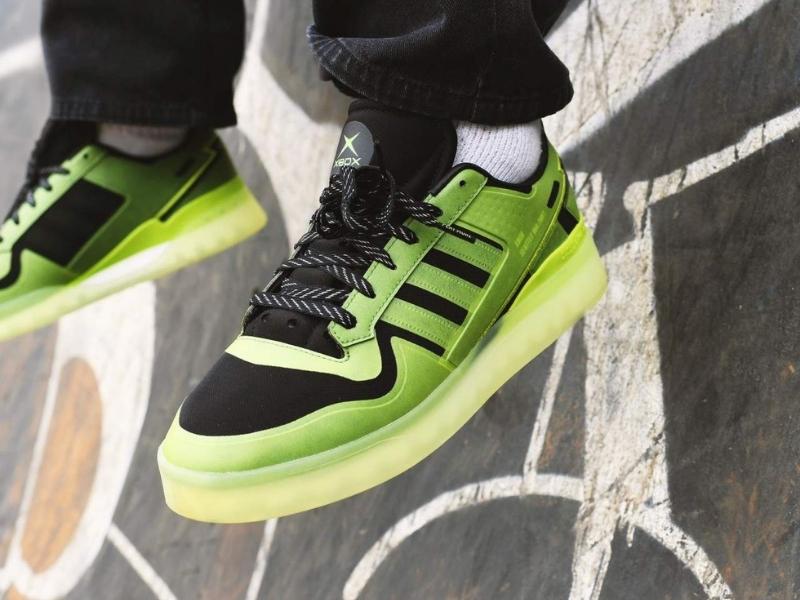 Got a man who wears his sneakers down to the bitter end? Those anniversary gift ideas for men are the perfect way to say "I love you."
Read more:
Last Minute Anniversary Gifts for Him
24. Beer Making Kit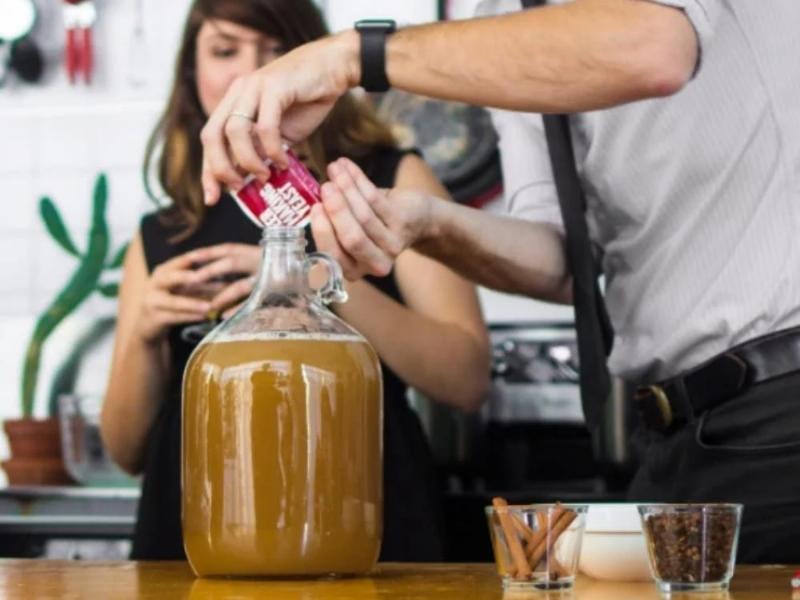 Has he ever attempted to brew his own beer before? In addition to grain, hops, and yeast, this kit comes with five more varieties of beer to choose from various anniversary gift ideas for men.
25. Crossover 2 Duffel Bag
The bag he uses most often has had more stylish versions on the market now. Help him get rid of his old bag and replace it with these sleeker ones as gifts for husband's anniversary.
26. Customized Song Lyrics Painting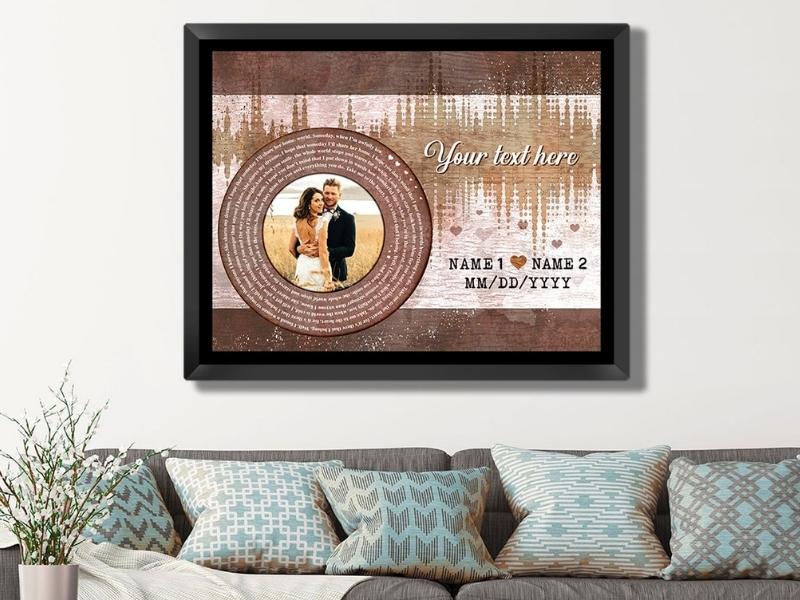 Another item for someone who is addicted to music. With the touchy message contained in the lyric, the romantic photo will be highlighted beautifully on this anniversary gift for him.
27. Beard Trimmer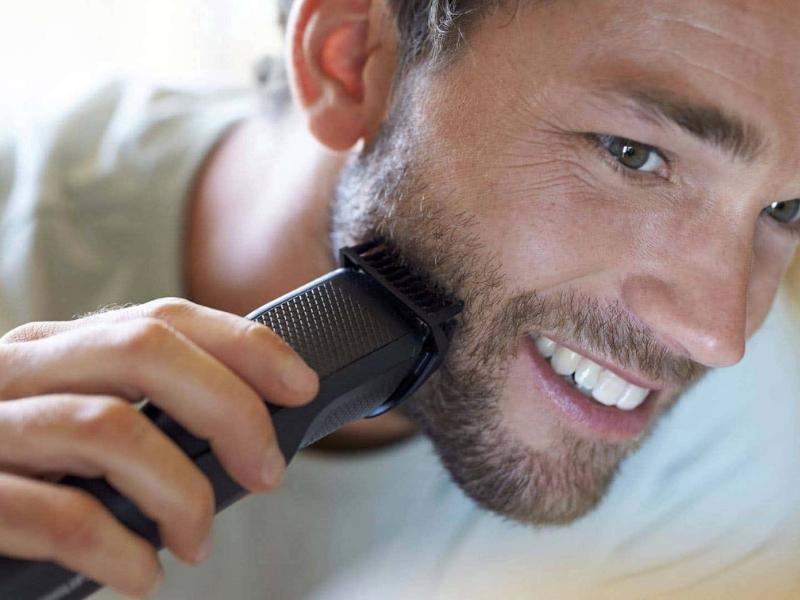 Cordless upload trimmers are great for men who prefer sleek design or who need a new set of clippers. There are so many small hairs and clippings all over the place that he has to tidy up. As a result, what is more useful than those anniversary gifts for him?
28. Patterned Socks
If you've passed the honeymoon time and are celebrating your second anniversary, a pair of cotton socks will be both appropriate and useful anniversary gifts for him.
29. Glass Topper Cocktail Smoker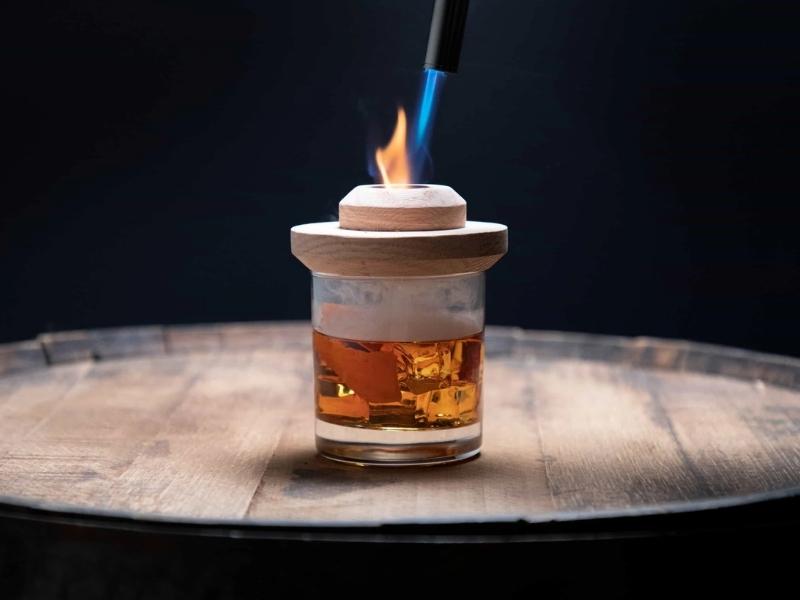 A cocktail smoker will allow him to create a luxurious drink at home if he enjoys experimenting with alcohol. Let's send this as the most psychological anniversary gift for husband!
30. Glass Decanter with Wood Stopper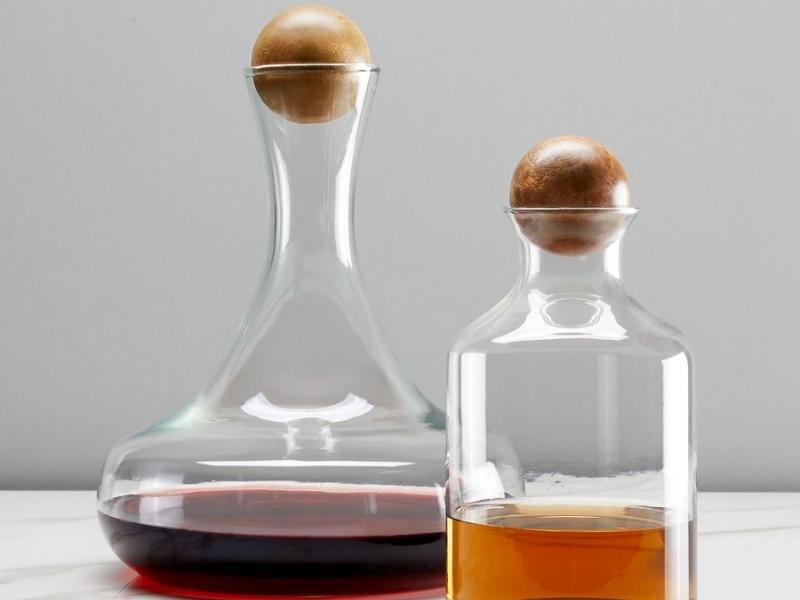 A decanter that brings out the best in any vintage of whiskey will satisfy liquor enthusiasts. If this idea fits your partner, surprise him with these anniversary gift ideas for him.
31. Perfume for Men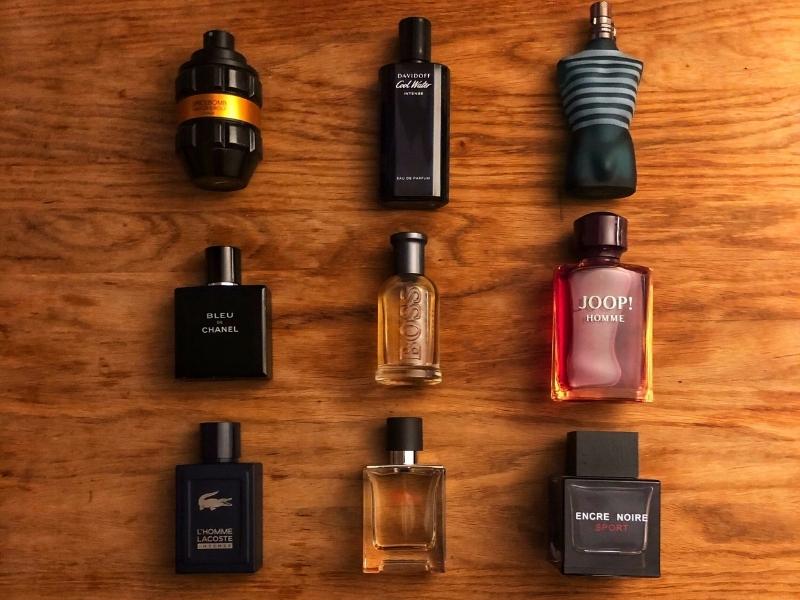 In case your spouse does not usually use perfume. A whiff of this fragrance, with its bergamot and sage overtones, will completely alter his opinion. Hence, it is never a bad idea to send them as unique anniversary gifts for him.
32. Rustic Anniversary Gifts for Him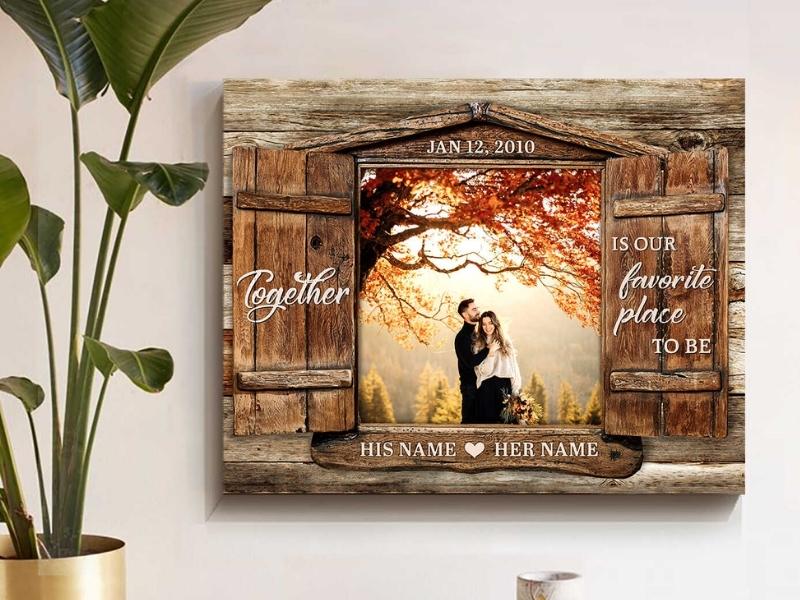 This year, give your significant other a customized birthday painting. We are sure that the recipient will be happy to weep as your gift. Uploading his or her most gorgeous photographs will turn this canvas painting into the best anniversary gift ever.
33. Slim Leather Card Holder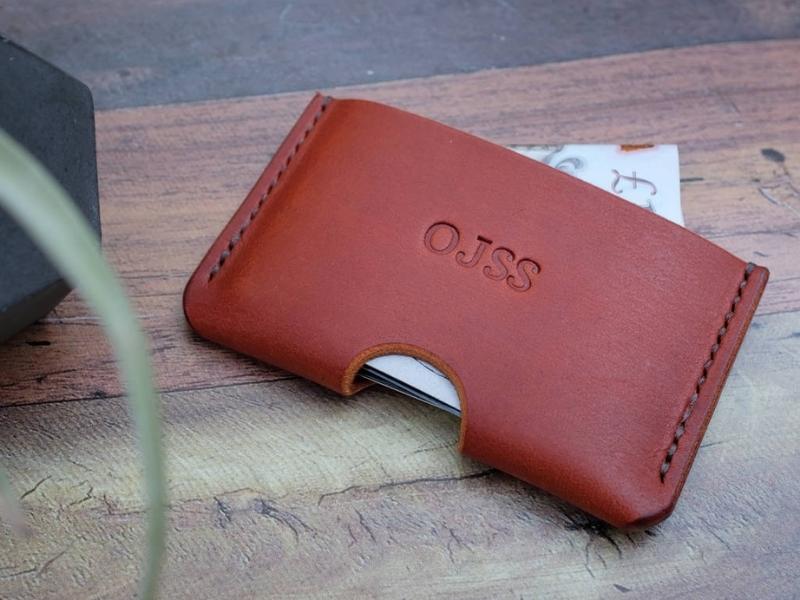 Since he's been in the market for a new wallet for some time. Now is the ideal moment to put in a small leather model that will slide effortlessly into his back pocket as 3 year anniversary gift for him.
34. Hoodie for men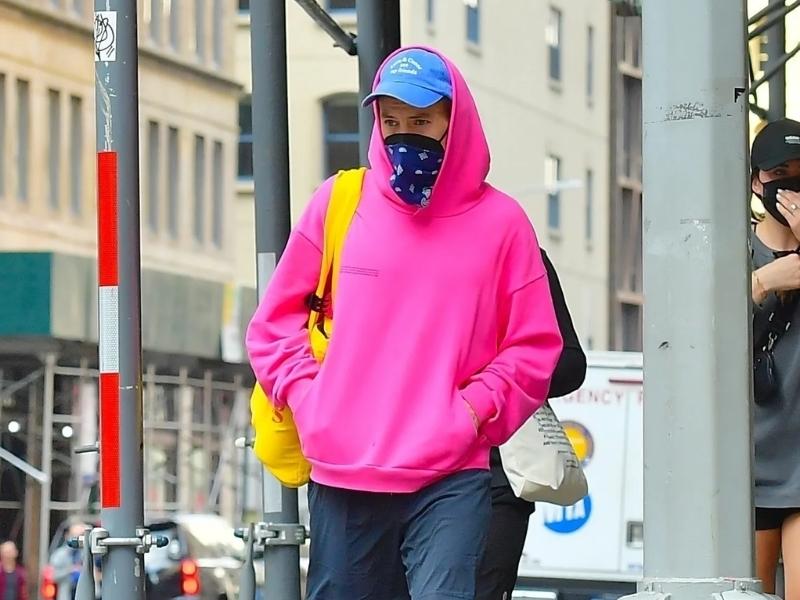 It's possible to dress like an outdoorsman without looking like one. It's time to dress up the explorer in your life with this insulated water and wind-resistant jacket. Thus, make your man look better with these anniversary gifts for him!
35. Slippers for men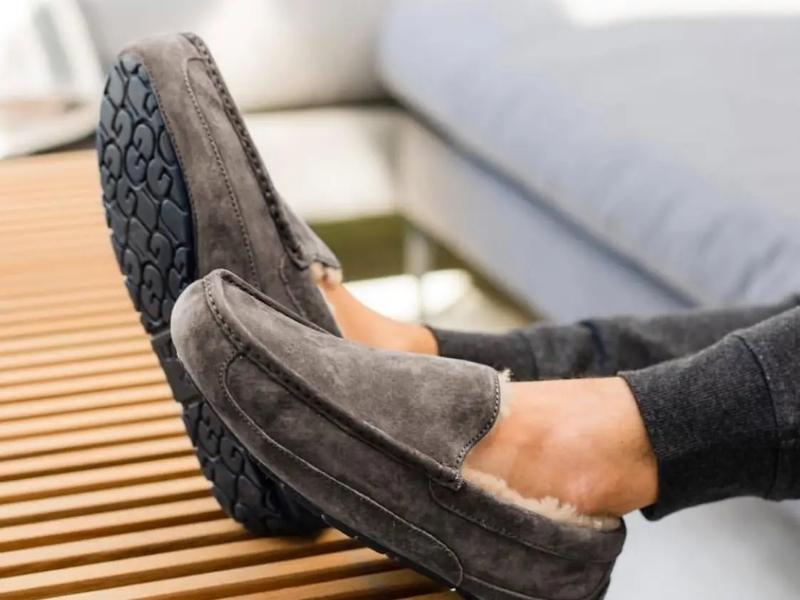 Doesn't a gift guide need a pair of cozy slippers? We think not. A new pair of slippers with shearling lining will make him feel right at home. So, what are you hesitate to not send them as anniversary gifts for him?
36. Airbnb Gift Cards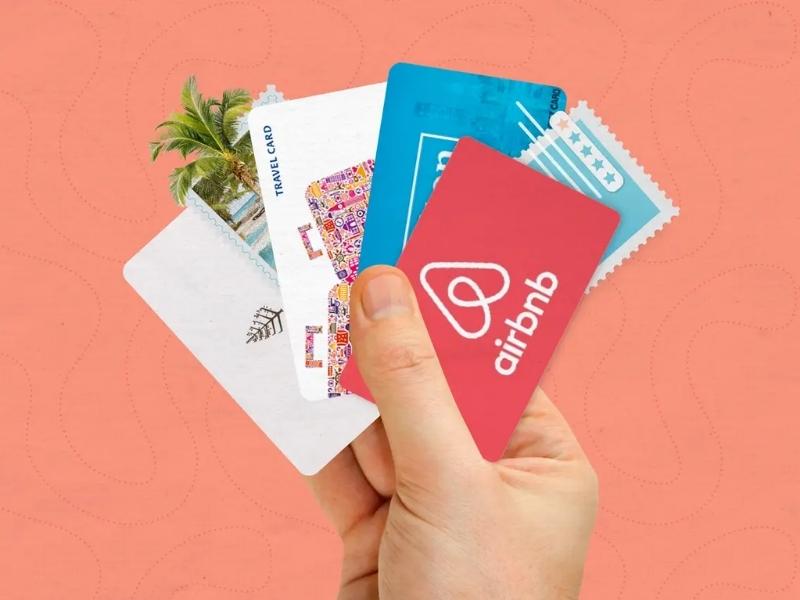 What would be the ideal memento? Reminiscences of a vacation. It might be difficult to plan a surprise getaway, but an Airbnb gift card makes it simple. Thus, sending him those as anniversary gifts by year!
>>> Read more about anniversary gifts for your loved ones:
You and your partner deserve to celebrate any anniversary, no matter how long it's been since you first met. When it comes to a special event like this, it's always good practice to bring a present for your partner. If you're running low on inspiration for anniversary gifts for him, check out Oh Canvas's other blogs for the best advice.