Congratulations on your 40 years together of marriage with Oh Canvas! Having been married for four decades is a remarkable achievement that deserves a grandiose celebration. You've come to the perfect place if you or a loved one are planning to celebrate this significant occasion. Some of the best 40th anniversary gift ideas have been chosen for you and the people you love to help you enjoy life's biggest moments and make this event even more special. If you'll find just what a wedding anniversary gift for your parents, one of these perfect gift ideas is sure to make them feel exceptionally loved.
What is the 40th Wedding Anniversary Gift?
The ruby has long been associated with the 40th wedding anniversary. This anniversary present of a blazing gemstone like this one is both classic and trendy at the same time. Because of its rich red color, this stunning stone is an excellent metaphor for 40 years of marriage.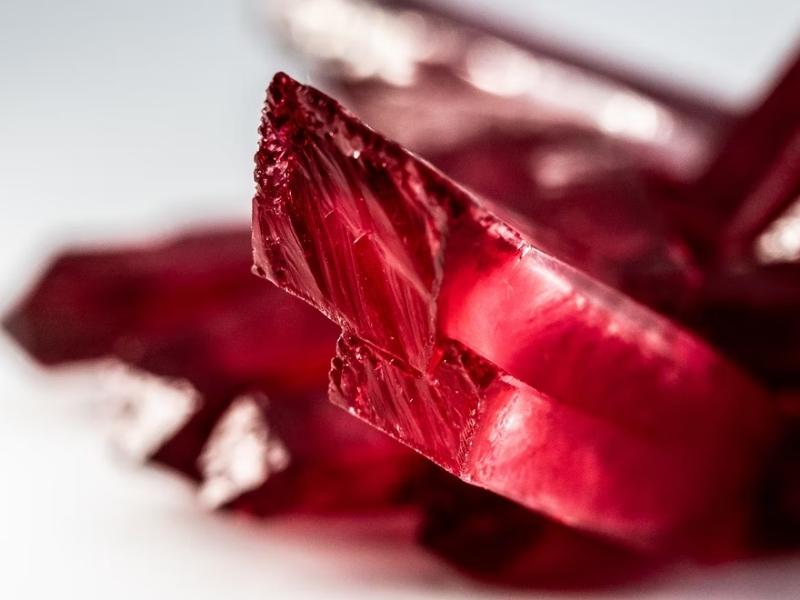 There is a slew of new and creative ways to include the 40th-anniversary traditional gift. It's a good idea to stick to the tried and true if you want to show your loved one how much you care by gifting them with ruby jewelry or a ruby-colored watch. There's a ruby theme gift out there for everyone, no matter what they like.
Of course, if you're searching for a thoughtful gift, you don't have to stick to 40th-anniversary theme ideas. A memory book or a recipe book, for example, is a tried-and-true present. And why not reward yourself and your partner with something useful after all these years? A new coffee machine or decanter may be just the thing to spruce up your mornings and nights together.
35+ Best 40th Anniversary Gift Ideas
Don't worry if finding 40th anniversary gifts seems like a daunting task. If you're looking for a present for your loved one's ruby anniversary, you've come to the right place. Picks include ruby-encrusted souvenirs and ruby red cufflinks and jewelry.
40th Anniversary Ruby Gifts for Parents
1. Ruby Theme Blender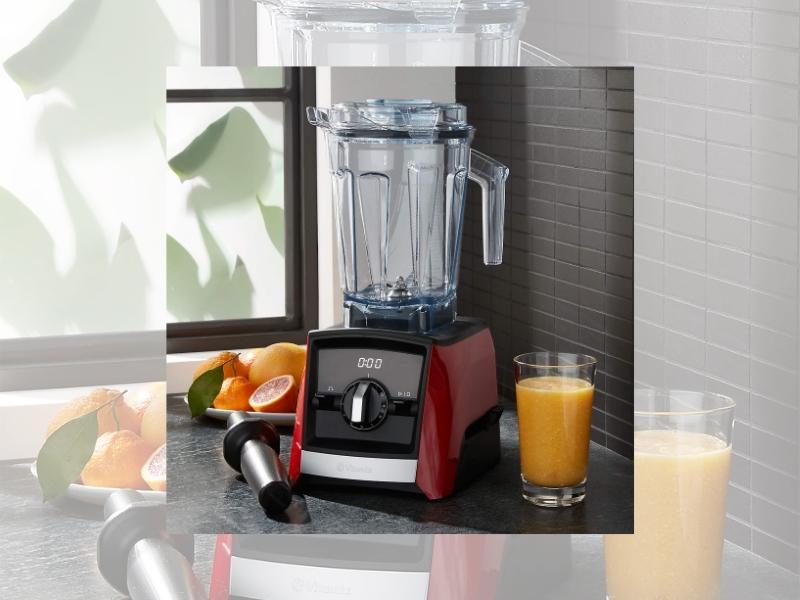 For the couple that enjoys cooking together, this 40th anniversary gift for couple is ideal. Their kitchen appliances, after 40 years of marriage, are undoubtedly in need of an overhaul. In terms of wonderful presents, this sparkling red stand mixer is in high demand, and it will brighten up their kitchen equipment collection.
2. Personalized Ruby Ornament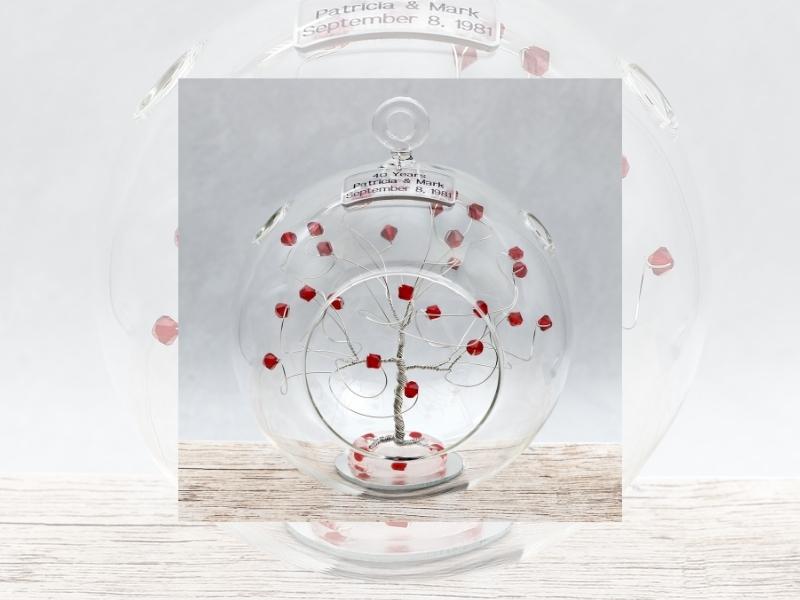 A thoughtful ornament honoring their 40 years of marriage would be a welcome addition to their anniversary party décor. A glass bulb encases a tree made of silver-tone wire and real ruby beads, as well as a metal plate that may be personalized with the couple's names and the date of their wedding.
3. Ruby Wedding Anniversary Rose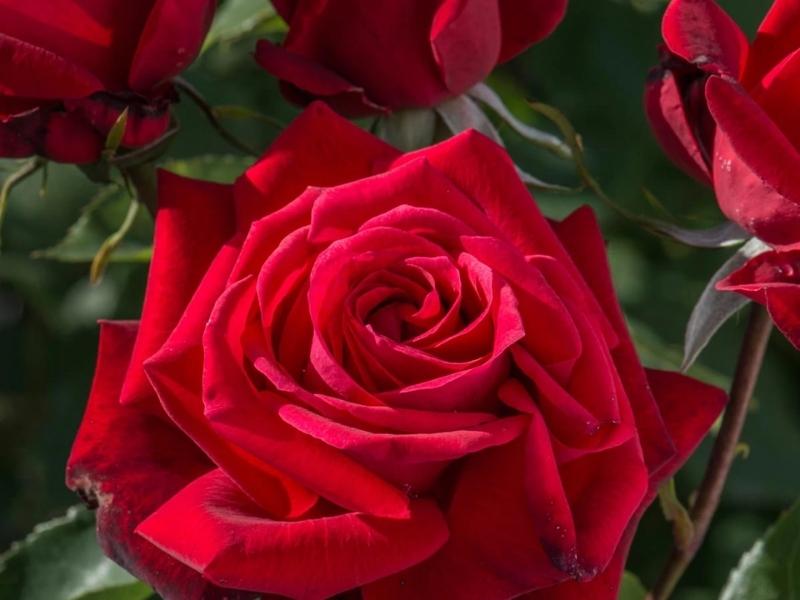 As a homage to 40th anniversary theme ideas, this rose is ideal for couples or anybody who enjoys gardening. Our favorite romantic present is one that can be grown and cared for.
4. Ruby Bamboo Ring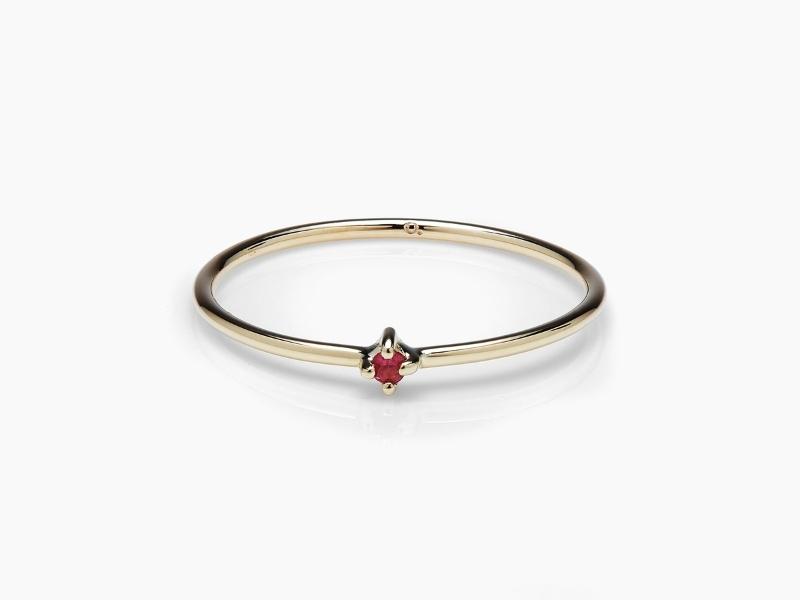 It's a beautiful modern 40th anniversary gift that won't break the budget since this jewelry strikes the perfect balance between being inexpensive and aspirational. The raspberry red ruby in the heart of this yellow gold band may be worn alone or layered with other bands for a more delicate look.
5. A Personalized Work Of Art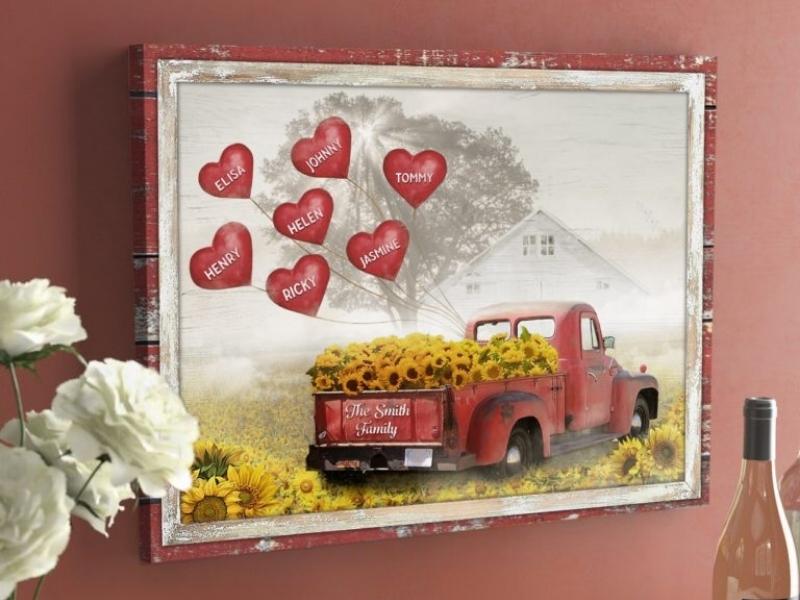 You may create a funny anniversary gift for your spouse with canvas printing. The notion of printing important sentences in red on canvas seems ideal with this modern 40th anniversary gift. You should try to employ your message or one that reflects your feelings for her/ him.
As an alternative, you might have a picture of yours, your wedding date, where you met, or any other place that is significant in your personal love story put on the canvas.
6. Ruby Red Jade Tree of Life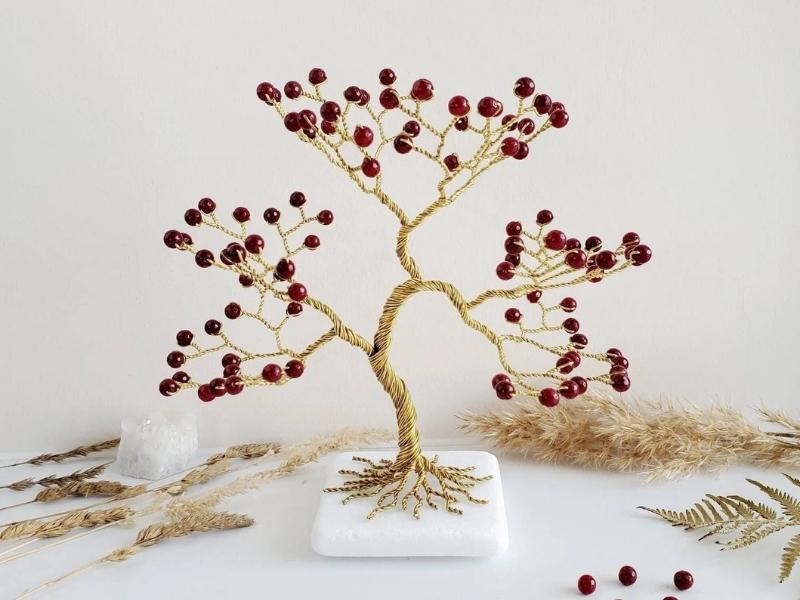 If you're celebrating your 40th wedding anniversary, this is a unique 40th-anniversary gift for couple! It took 50 feet of brass wire and 96 ruby-red Jade beads to create this wire tree. Each bead is individually hand-strung and twisted to create a leaf.
Upon a white marble plinth, a tree is perched. The Tree of Life symbolizes the tight relationship between the earth and the sky. Represents a fresh start, a burst of vitality, and a state of good health.
7. Personalized Sheet Music Art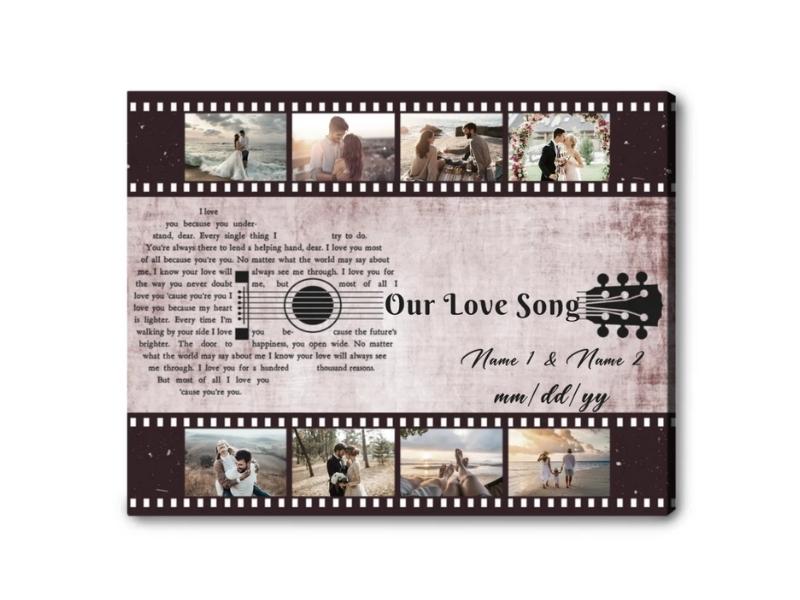 This canvas print of the wedding song will transport your parents back to their big special day. If you want to give your parents something special for their house to commemorate their 40th wedding anniversary, consider having the words of their favorite songs printed in shiny ruby color.
8. Ruby Theme Throw Blanket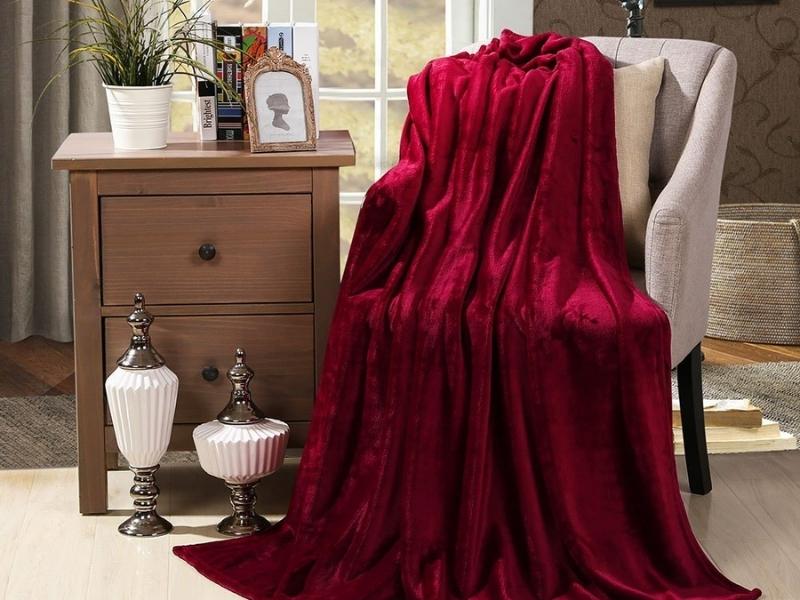 Look no further than this guide for a suitable 40th wedding anniversary gift for your parents. This cashmere-like throw blanket will be a hit with anybody who enjoys spending time at home with a good book on a cold night.
The richness of ruby red may be employed seasonally or year-round in any house. Plus, you can have their monogram sewn into the corner to make it a really unique present.
9. 40th Wedding Anniversary Sundial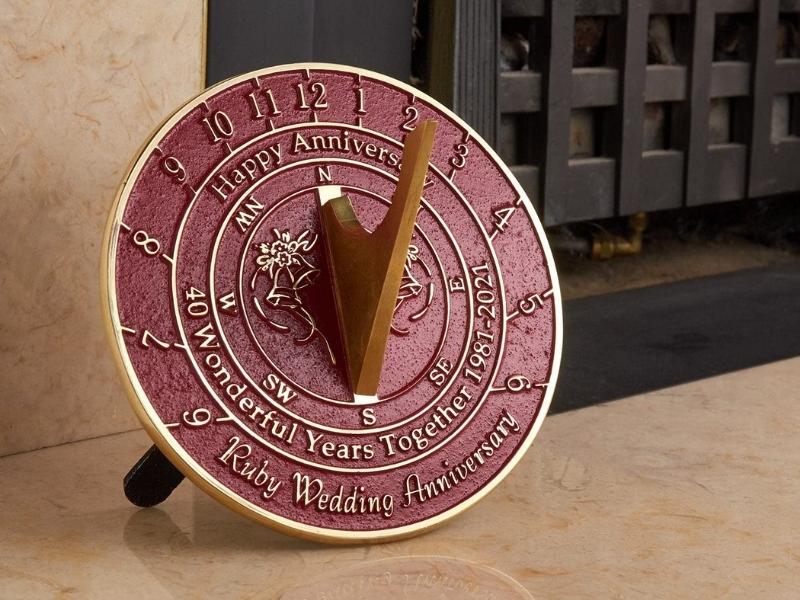 This one-of-a-kind and everlasting present is the pinnacle of the 40th wedding anniversary gift for parents. This heartfelt sundial pays homage to the couple's long marriage with a splash of vibrant color in their yard or patio, complete with the anniversary of 40 years together in a color scheme.
10. Red Bluetooth Portable Suitcase Record Player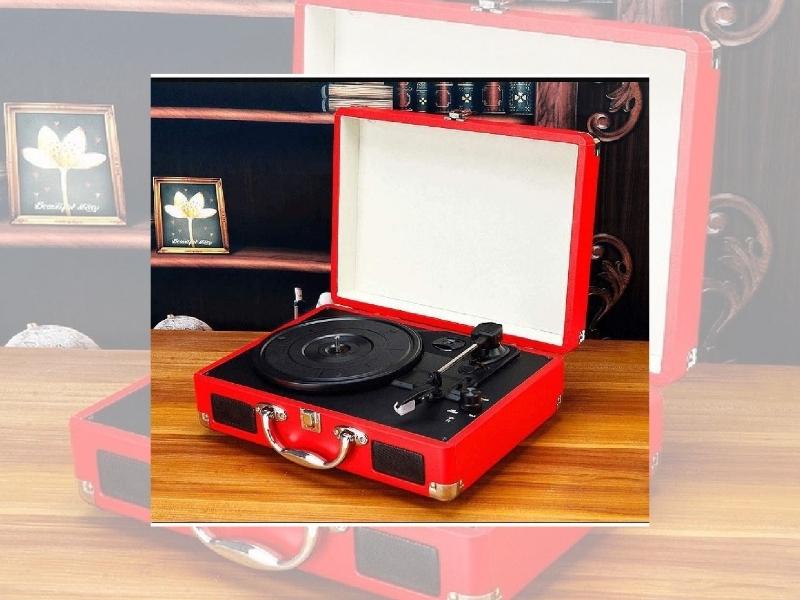 Don't let your parents' record collection go to waste by allowing it to accumulate dust. For their 40th wedding anniversary, give them a turntable in a ruby red hue. Their favorite vintage recordings will take them back in time.
11. Ruby Color Scarf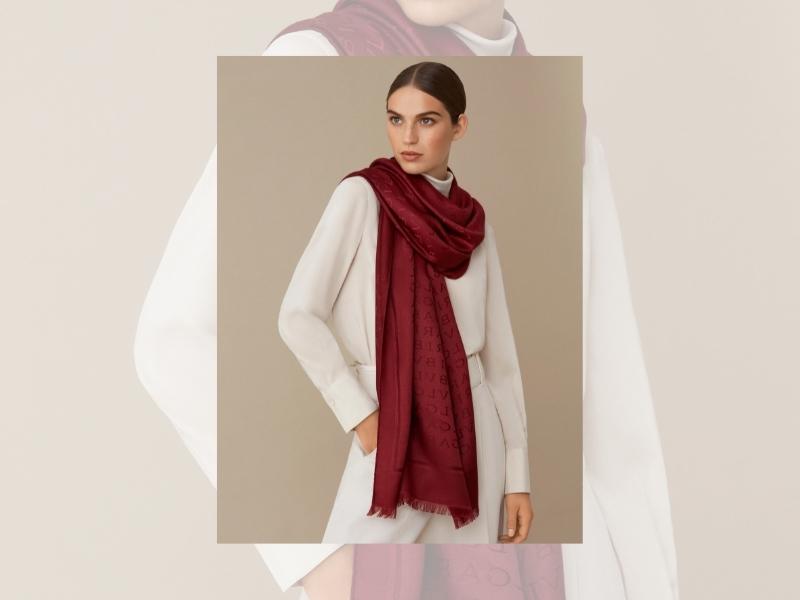 What more could you want in a scarf than softness, warmth, and coziness? This one is made of mohair, a soft, durable, and itch-free wool that's less irritating than sheep's wool. Dress it up with a jacket for a night on the town or dress it down with a sweatsuit for a daily coffee run in cherry-red design.
12. Tower Of London Tour And Lunch
Over the course of history, rubies have been linked to aristocratic families as a symbol of honor. To commemorate your parents' 40th wedding anniversary, take them on a tour to the Tower of London, where they'll have a chance to view the ruby-rich Crown Jewels.
After taking in the incredible splendor, stop at Le Pont de la Tour for delicious meals by the river. On their big day, what better way to feel like royalty than to treat them to a royal experience?
13. Afternoon Tea At The Shard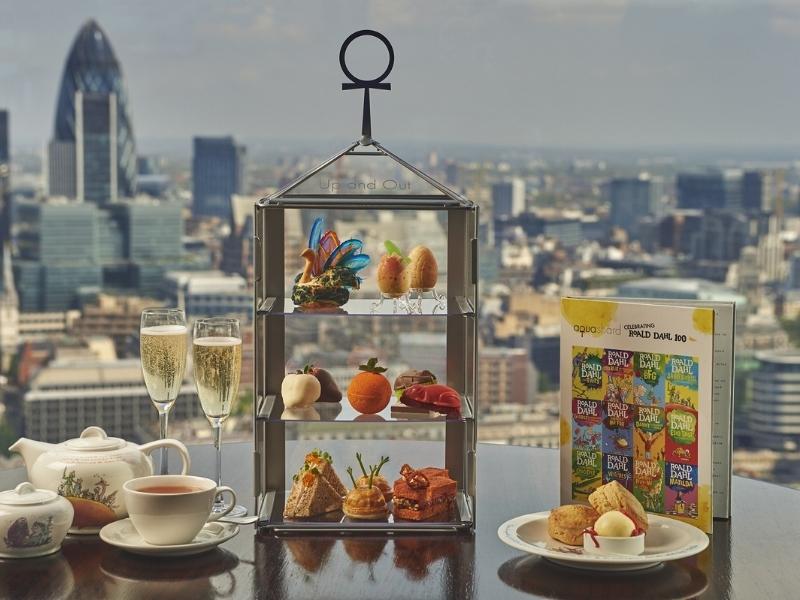 The Shard, the highest structure in Western Europe, is a must-see for anybody visiting London. Consider getting them a decadent afternoon tea at The Shard's Oblix East if you want to give them a present that has a more personal touch.
A bottle of champagne is a must for such a momentous occasion, and they may sip it while nibbling on sandwiches made with duck egg and truffle mayonnaise and warm scones fresh from the oven. As they commemorate 40 years of marriage, it'll be an unforgettable afternoon.
14. Australian Driving Adventure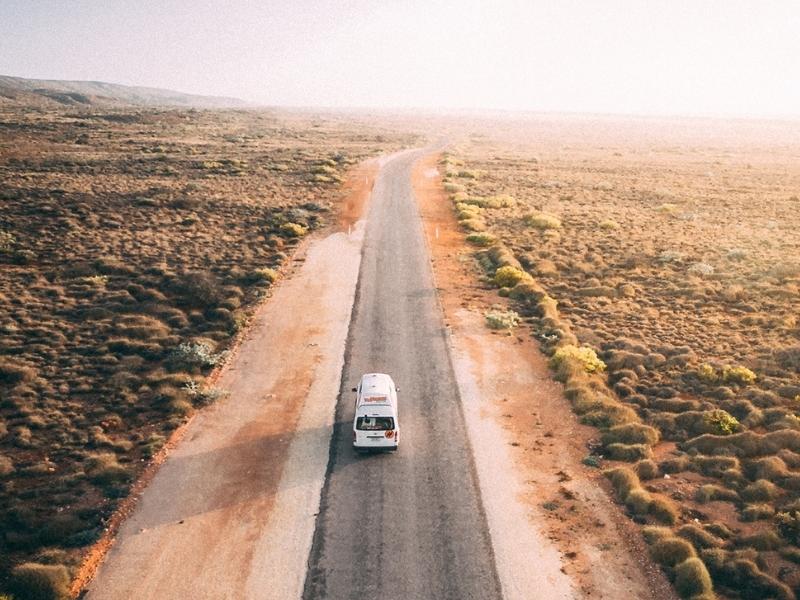 Rubies are mined in a number of nations, one of which is Australia. Why not surprise your parents by taking them on a different kind of second honeymoon? We're not implying that they should go into the smoky depths of a coal mine.
Instead, we offer a drive down the Great Ocean Road – a special location – which is renowned across the globe. They'll take you to some of the most beautiful places on Earth, including some of the best beaches, wineries, and restaurants in the world. In this lovely country, they can enjoy fun and happy memories with the feeling of romance to celebrate 4 decades together and years to come.
15. Personalized Flowers Ruby Wedding Anniversary Gifts Card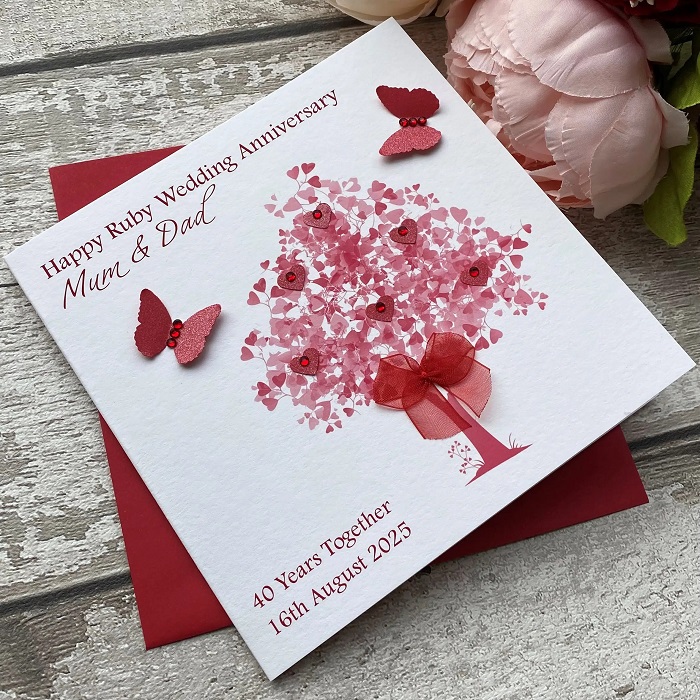 The thoughtfulness that went into creating this unique card will not disappoint your parents. We are confident that if you engrave their names into this stunning gold and floral design, they will treasure it for many years to come.
>>> Read more: 20+ Best 50th Anniversary Gifts You Should Know in 2023
40 Year Anniversary Gift for Her
16. Ruby Wedding Anniversary Canvas Print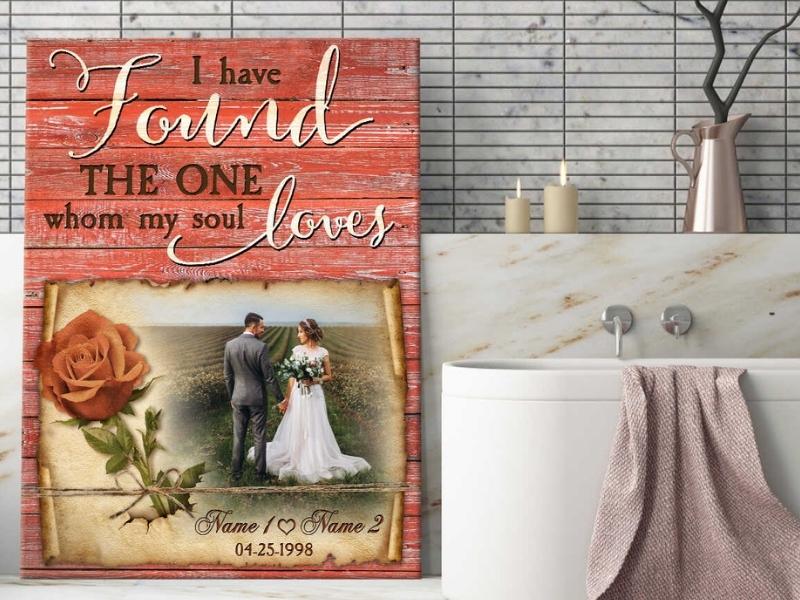 A customized print is a wonderful way to mark a ruby anniversary. Customize this canvas print from Oh Canvas with the couple's names, the wedding date, and special meaning to make it the most modern 40th anniversary gift.
17. Natural Ruby Ring
A ruby gemstone ring is a perfect approach to pay honor to the past. This delicate ring would be a lovely addition to her jewelry collection for daily use. Every time she sees this bright 40th anniversary gift for wife, she'll think of you.
18. Ruby And Diamond Necklace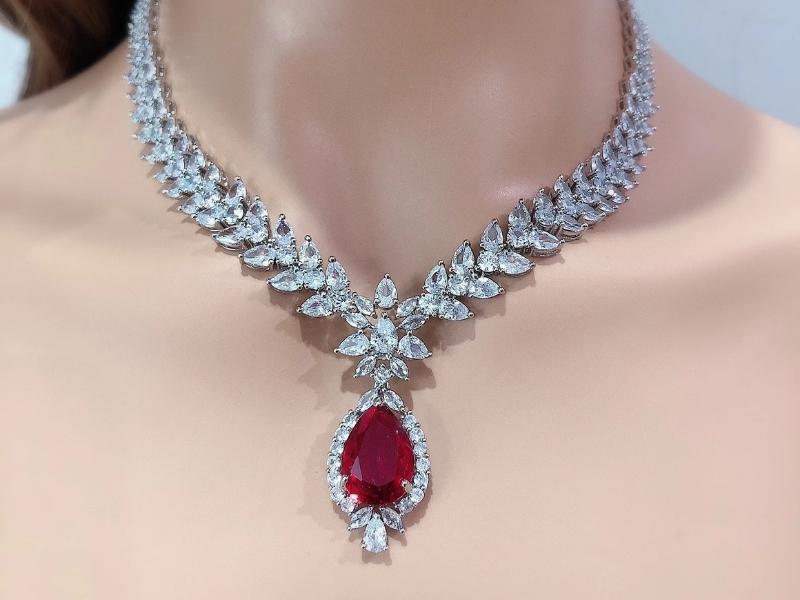 Because it may be worn near to the heart, a necklace is a suitable yearly anniversary gift for a happy couple celebrating 40 years together.
19. Ruby and Diamond Earrings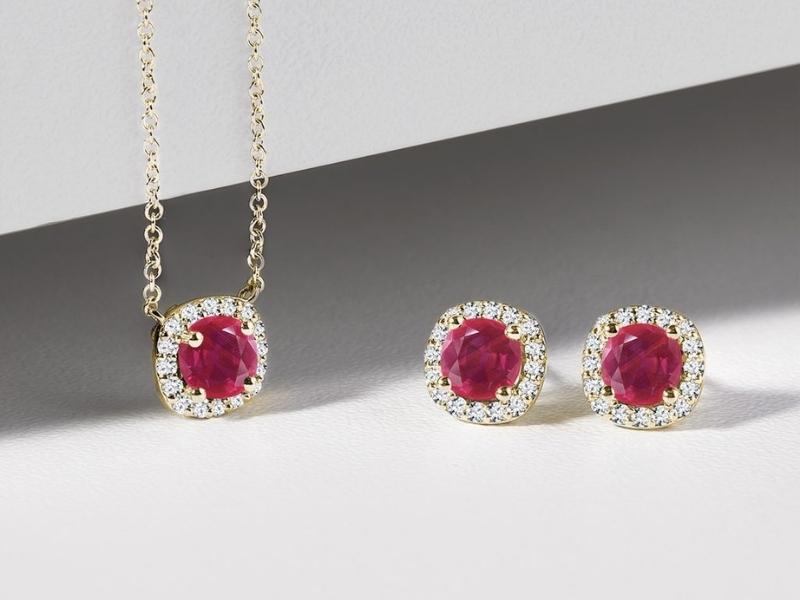 A pair of ruby anniversary earrings like these are a 40th anniversary traditional gift to give to your sweetheart to commemorate the special occasion. It's also worth noting that these earrings have an additional sparkle to them thanks to what looks like diamonds around the base.
20. Ruby Candle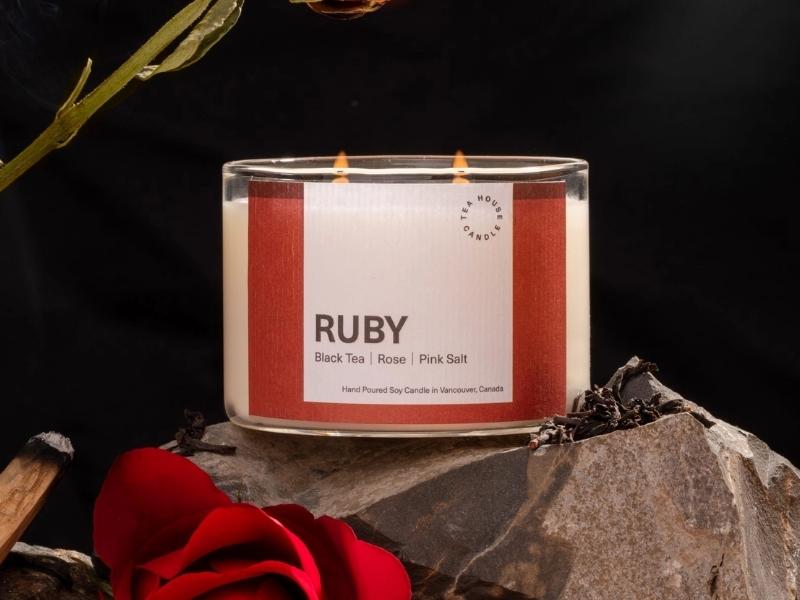 If rubies aren't their thing, give a modern 40th anniversary gift in the hue of their 40-year anniversary if that's what she'd like. Candles like this one are a great way to set the mood for a romantic evening.
21. 40 year anniversary Print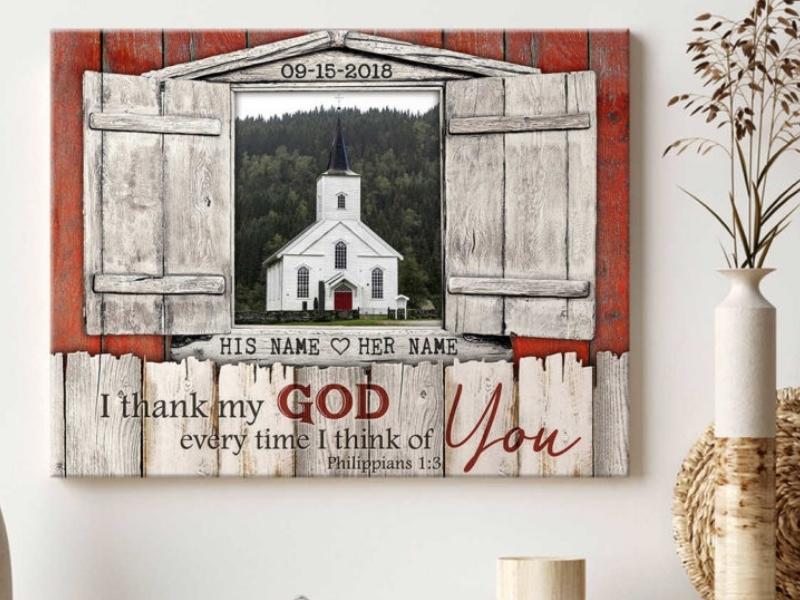 As a gift to her for 40 years together, this would be an excellent choice. That your love for her never diminishes despite her age is the message of this wedding anniversary poster. Your wife will be very appreciative of all of your thoughtfulness and hard work.
It's the best customized anniversary present for a devoted spouse to give this stunning typographic poster. Her favorite thing about this print is the powerful message you're trying to get over to her.
22. Large Square Flowers Arrangement
You don't have to buy jewelry for your wife to give 40th anniversary gift for wife. Send her red real roses on your 40th wedding anniversary. You won't have to purchase flowers again until your next anniversary since these lovely red roses keep their freshness for up to a year. A beautiful bouquet is a thoughtful present that may be given to someone at any point in time, regardless of how long you've known that person or how long your relationship has been.
23. Women's Oval Sunglasses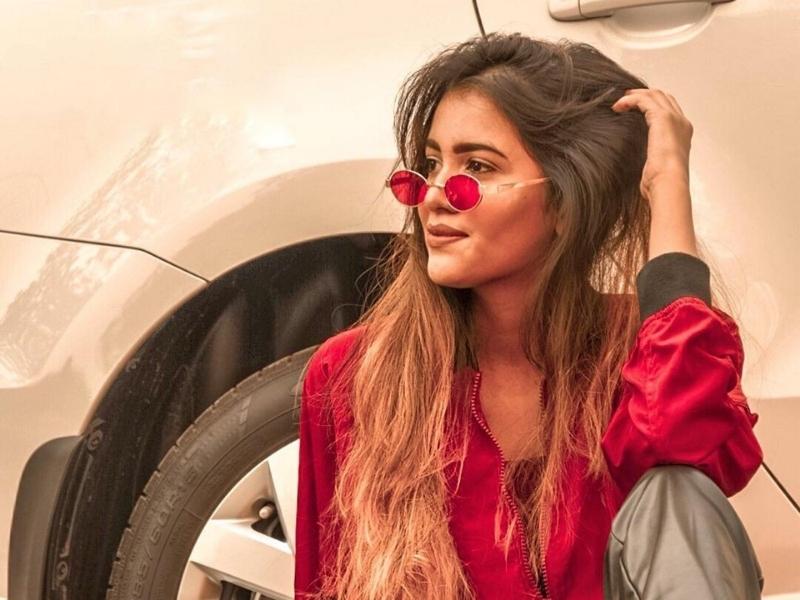 If you're celebrating your 40th wedding anniversary, we'd recommend these ruby glasses, which come in a vibrant crimson hue. They're quite stylish and well worth the money.
24. Ruby Robe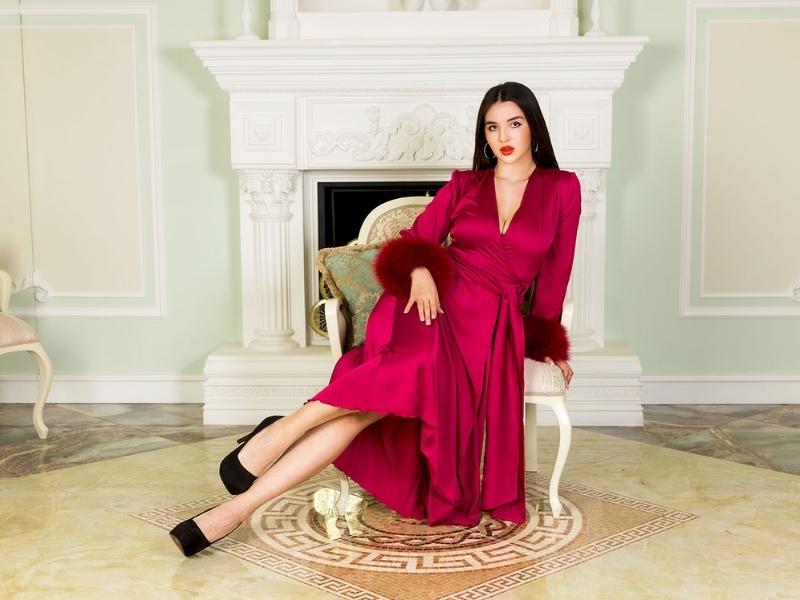 On your anniversary, a ruby red satin robe is sensual, sophisticated, and ideal attire. This kimono-style robe is given an unexpected twist by the inclusion of three-quarter bell sleeves with two mesh panels. When the robe is closed, a V-neck is created by the two ties on the inside and the outside.
25. Crazy Lady Fluffy Slippers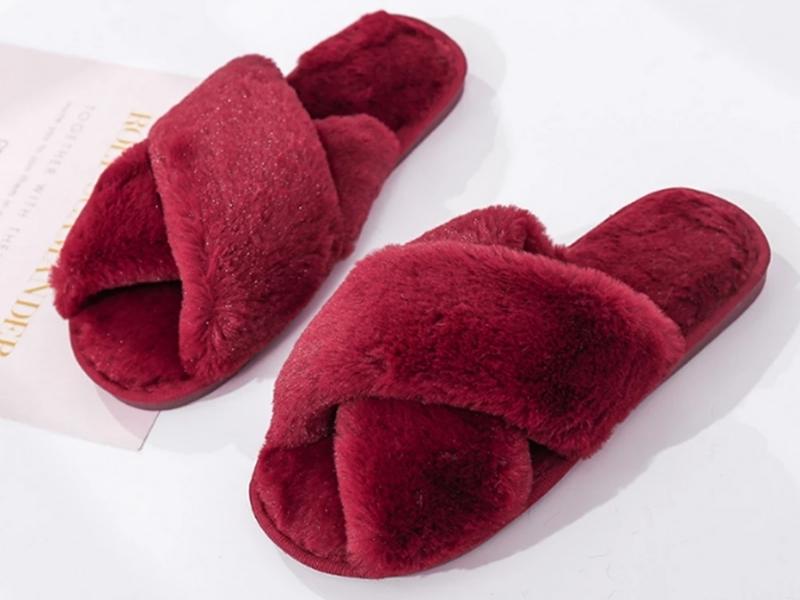 Feel like a cloud as you walk about the home with a pair of fluffy slippers. With an open toe and a cushion of high-density terry cloth foam on the bottom of the foot, the x-strap design keeps feet warm without overheating. On wood surfaces, the rubber sole helps to keep you from slipping and sliding.
26. A Ruby Brooch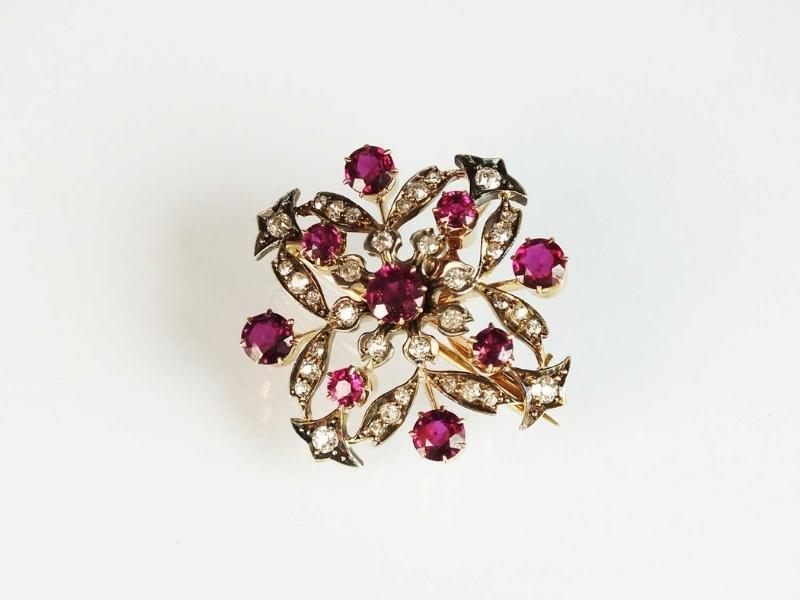 Consider a ruby-themed 40th anniversary gift for her if you want to go all out and make her feel special. Even though there are several options for jewelry pieces like rings and necklaces to pick from, we believe that such an important milestone deserves nothing less than the very best.
27. A Gorgeous Red Dress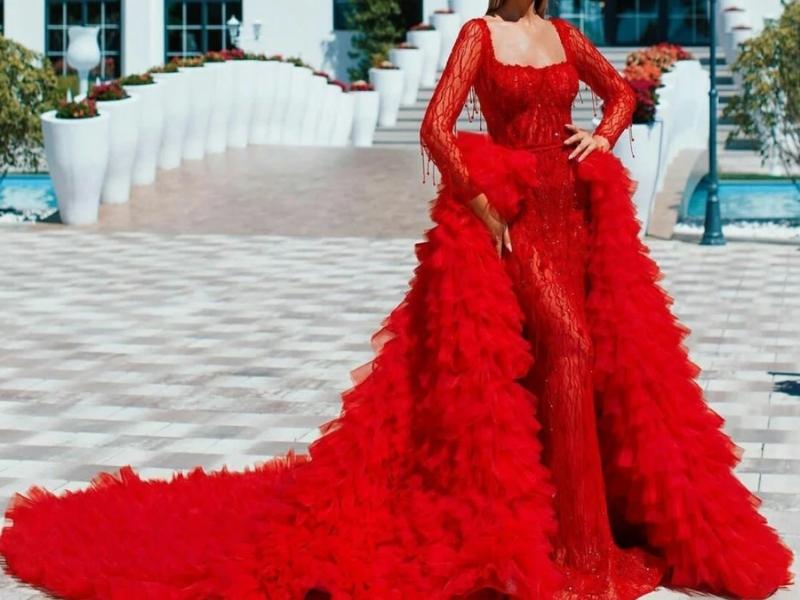 Buying her a beautiful red dress would be a wonderful way to show her how much you care. Take her shopping and let her select something she loves, or find something that highlights her greatest attributes.
28. Custom Handwriting Signature Bracelet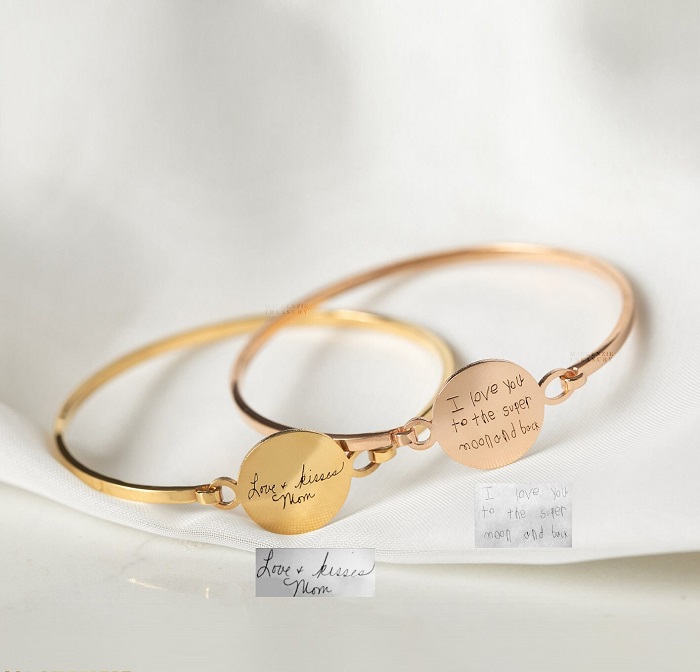 Sentimental gifts will forever illicit a sweet reaction or at least a smile from the person you love. And this custom handwriting bracelet from Etsy is seriously aww-worthy. The bracelet features an oval disc (bronze, copper, or silver) and the text is a replica of your actual handwriting. This can be "I love you" or a short phrase of your choosing.
29. Angara Prong-Set Ruby Station Bracelet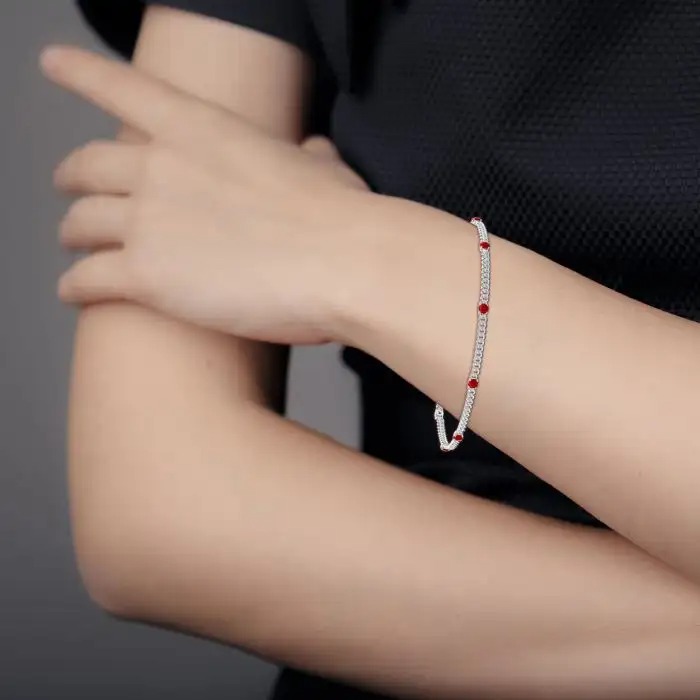 Choose from yellow gold, rose gold, or white gold as the base for this stunning ruby bracelet. Nine petite rubies are set on a delicate chain—it's a timeless piece that she'll be able to pair with any outfit.
30. 40th Wedding Anniversary Blanket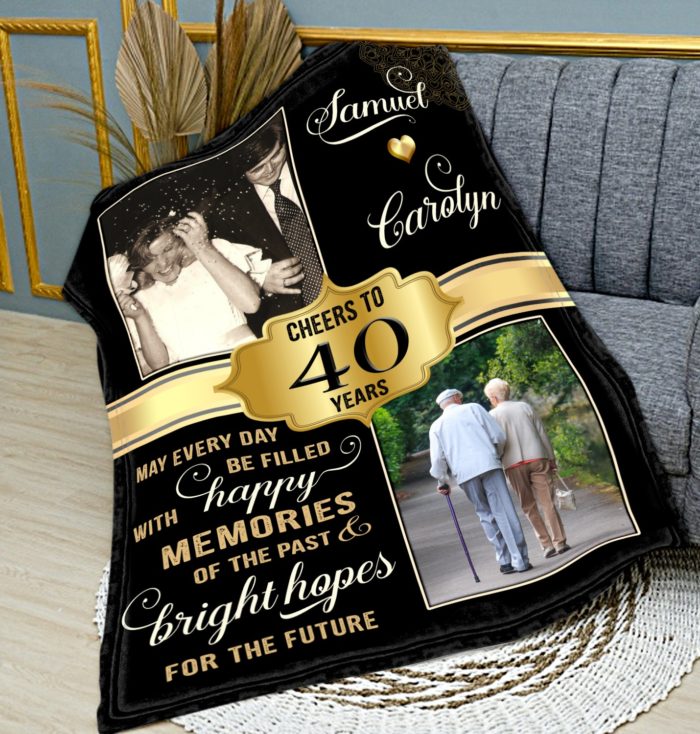 You can't find anyone else like her, so hug her in a blanket that says everything you're feeling and more because she's special. This luxuriously soft throw blanket is embroidered with her favorite words, making it a thoughtful and reassuring anniversary present. What you did for her is something she will never forget and always treasure. This is a love letter from the husband to the wife. Fill her heart with your warmth and affection with this 40th anniversary gift for wife.
>>> Read more: 20 Unique 30th Anniversary Gift won't Go Unnoticed
40th Anniversary Gifts for Him
31. Personalized Sheet Music Art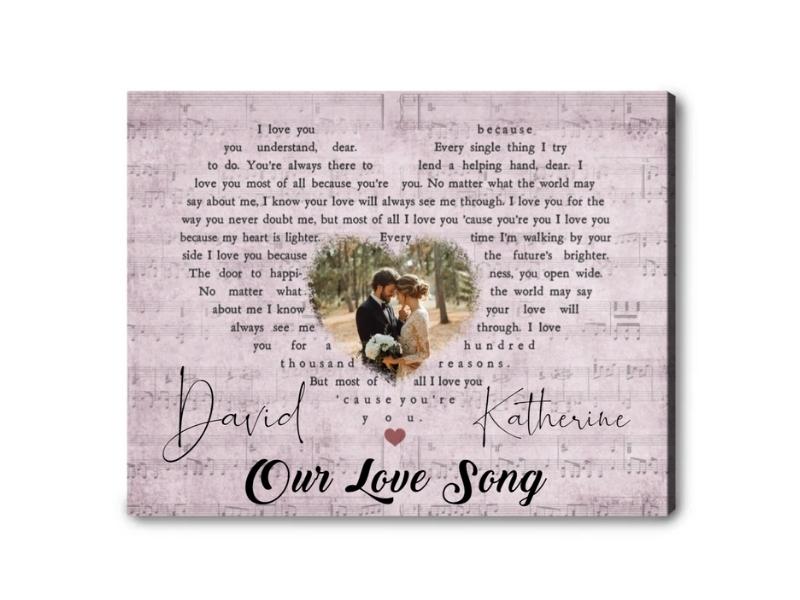 Create a one-of-a-kind 40 year anniversary gift for husband with sheet music canvas art print. Use your husband's favorite song as the inspiration for a stunning piece of wall art. A well-known song's sheet music will be used to produce custom sheet music artwork.
32. Pink and Dink Ruby Red Cufflinks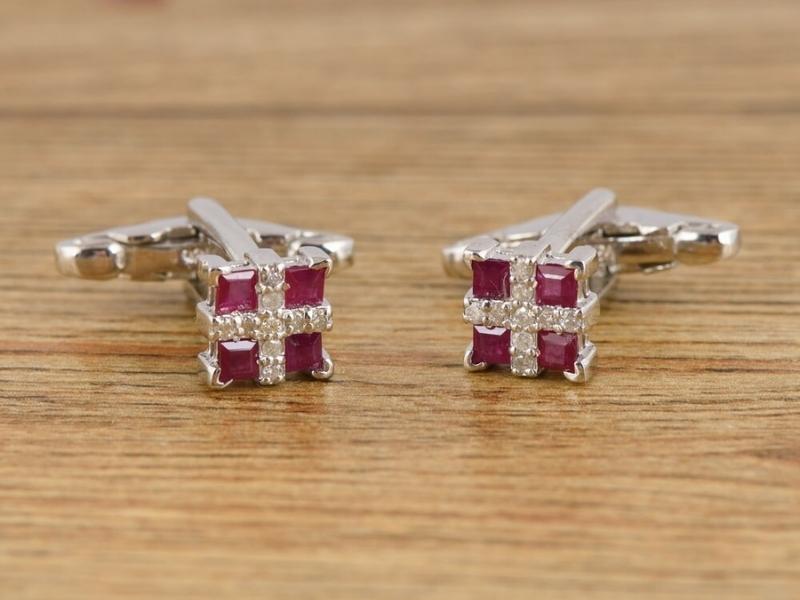 For your ruby wedding anniversary, are you getting dressed up? These elegant rose gold rimmed ruby cufflinks will give your spouse's formal attire an additional unique touch.
33. Ruby Ballpoint Pen
There are many ways to honor the 40th anniversary of your marriage without actually giving your spouse rubies as a great gift. This ruby red rose gold-plated ballpoint pen is a magnificent addition to his office supplies. It's a suitable homage to your 40 years of marriage since it's colored in the anniversary color.
34. Ruby Theme Money Clip Wallet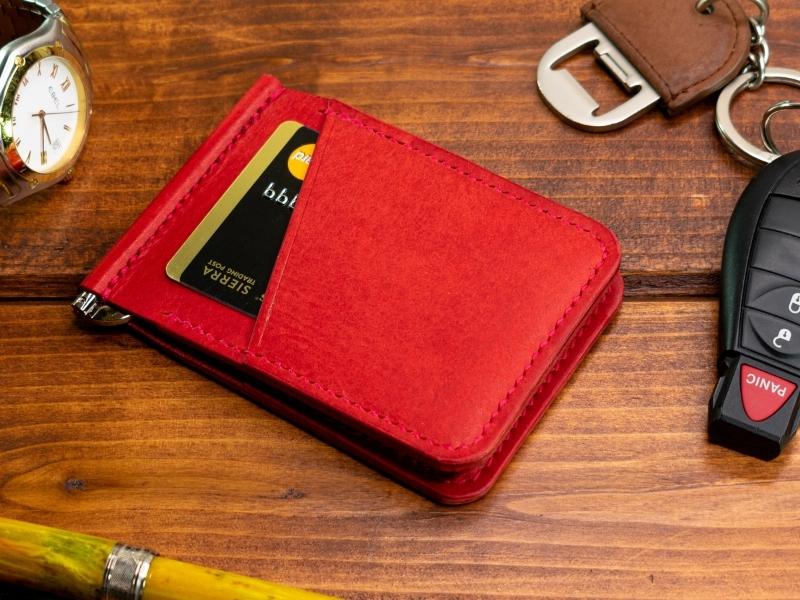 The ruby anniversary is a great time to replace your partner's shabby wallet with a new one. The cherry on top? The 40th wedding anniversary color is featured in this elegant leather cardholder.
35. Red Wine Glass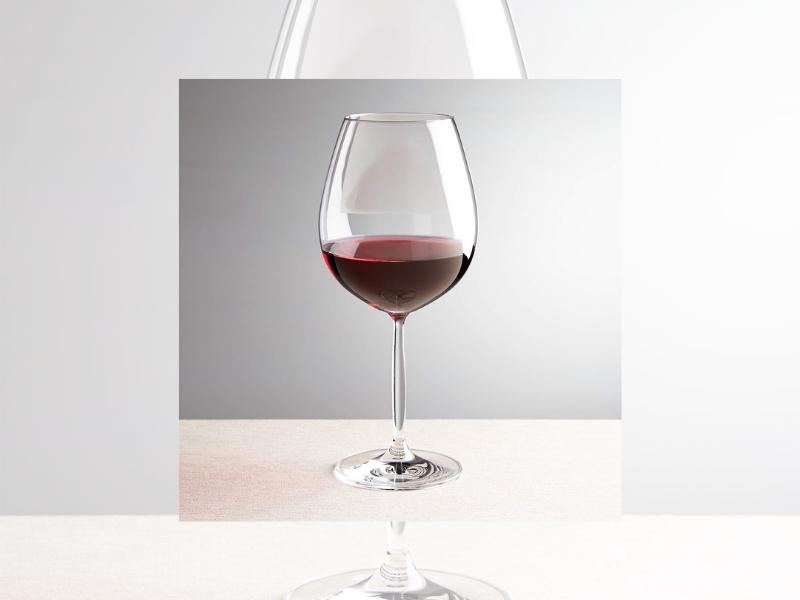 This unconventional take on a conventional gift will help you celebrate your 40th wedding anniversary in style. This blown wine glass's rich ruby red tint makes it a terrific 40th anniversary gift for him. Just be sure to get two so the happy couple may enjoy a glass (or two) of their favorite wine or champagne in matching goblets.
36. Leather Analog Classic Watch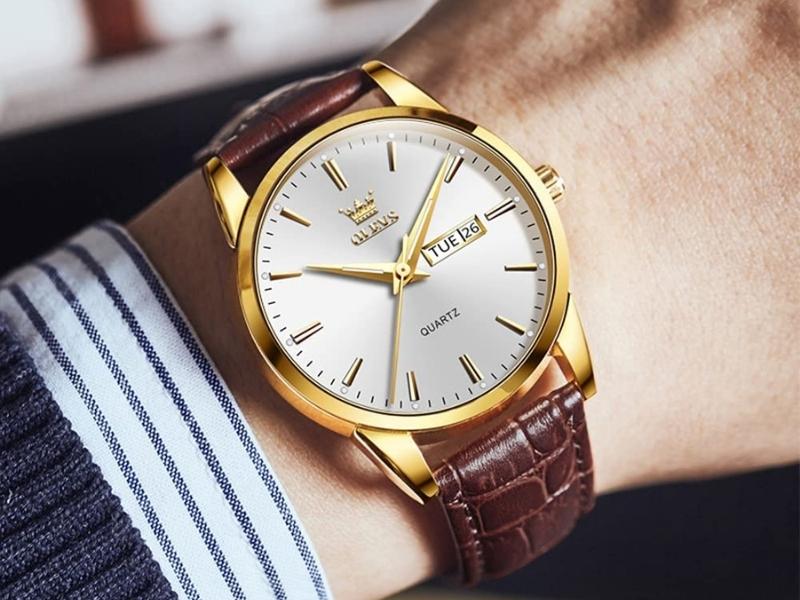 For a couple celebrating their 40th wedding anniversary, a fresh new watch is a thoughtful 40 year anniversary gift for husband. In addition, the deep ruby dial on this stylish timepiece sets it apart from the competition. You also use it as a quick last-minute anniversary gift for couples, if you don't have time for finding a wedding gift.
37. Faux Crocodile MacBook Case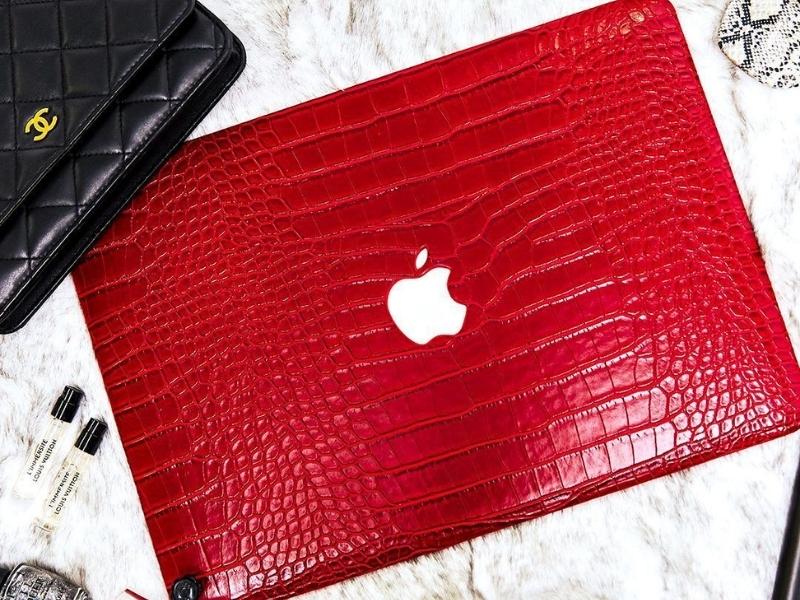 A faux crocodile MacBook case will add a touch of class to his workstation. It has a low gloss shine that is dramatic and stunning because of its deep red hue. With a cutout for the Apple logo, the case is made of tough rubberized plastic and imitation leather to protect your laptop from bumps and scratches.
38. Ruby Theme Sunday Performance Jogger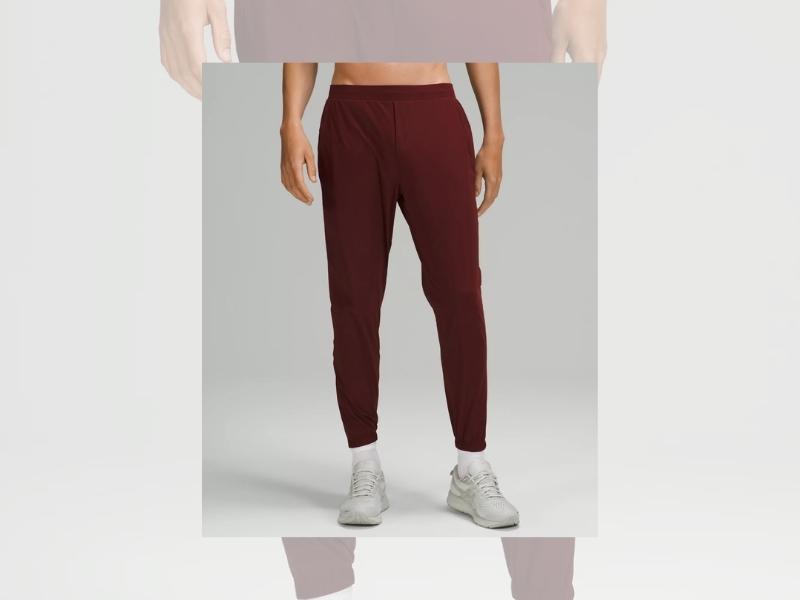 These performance joggers are guaranteed to receive a lot of use, whether your husband wears them for his daily jog or to lounge about the house. It's easier to run comfortably with a zipped side pocket where you can keep your keys and credit card. They are made of a fabric that quickly wicks away perspiration. When he puts them on, he'll remember your 40th wedding anniversary since they're oxblood.
39. Ruby Anniversary Print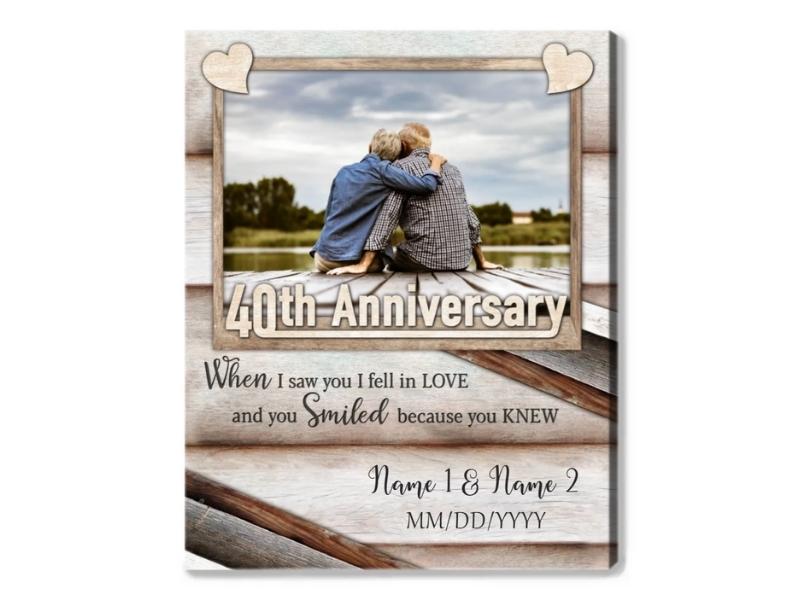 If your marriage has lasted 40 years and needs an exceptional gift, you need to go no further than this exquisite Ruby Anniversary Print, which transmits a strong sense of occasion. This personalized 40 year anniversary gift for husband is a wonderful way to remember all the wonderful times you and your spouse have had together. If you're looking for a one-of-a-kind wedding anniversary gift, this Ruby Anniversary Print is it.
40. Personalized Blanket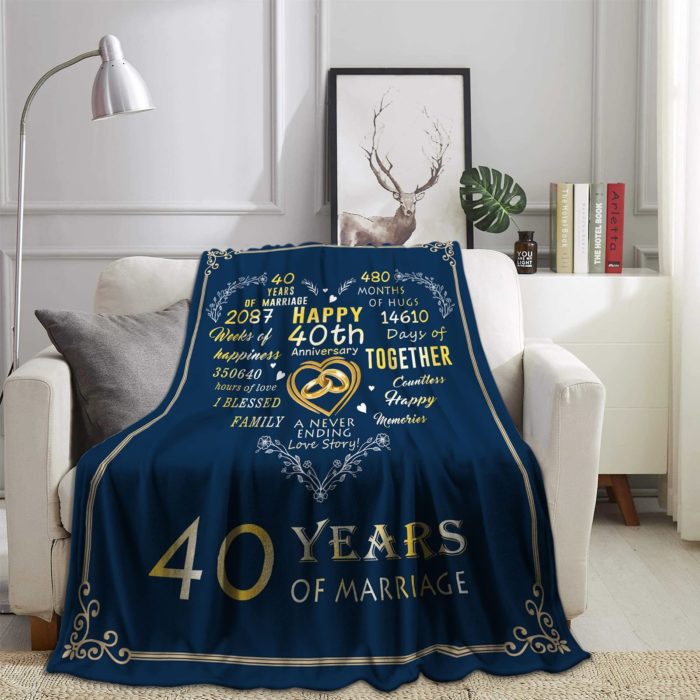 The biggest presents you can give each other are the times you spend together and the simple pleasures of everyday life. Our happy anniversary gift blanket is a last-minute expression of affection. Your thoughtful present will serve as a constant reminder of your love for him.
Read more:
It's time to celebrate four decades of marriage in style. As a reminder of all the fantastic experiences you've had together, these are the greatest 40th anniversary gift ideas. Oh Canvas hopes this list above would be useful to your situation. Read more blogs below to find out much more fantastic information about your big days!