Whether you're searching for the perfect 60th anniversary gift for your parents or grandparents or you simply want to honor the year they were married, you've come to the right place. When a couple reaches the extraordinary milestone of their 60th anniversary, it's not just an ordinary celebration; it's a remarkable testament to the enduring power of love and devotion. Six decades together, sharing both joys and challenges, is an incredible journey that deserves to be celebrated in the grandest of ways.
In this blog post from Oh Canvas, we'll explore the significance of this diamond anniversary and offer a treasure trove of gift suggestions to help you find that unique and personalized 60th anniversary gifts that will truly capture the essence of their enduring love story.
What are the 60th Anniversary Gifts?
Diamond, a exquisite gem of unparalleled beauty and timeless allure, have long held a position of utmost significance when it comes to commemorating the remarkable achievement of a 60th wedding anniversary. It is with great reverence and admiration that this momentous occasion is often referred to as the diamond jubilee, a testament to the unconquerable and enduring commitment that has graced the lives of the fortunate couple who have traversed six decades of matrimonial bliss.
In addition to their status as a  symbol  for both 60-year traditional and modern anniversary gift, diamonds are also holding a special significance as the gemstone of choice for this wedding anniversary. Moreover, these exquisite gems have served as the muse for the creation of the official colour known as diamond white. The ethereal, pearlescent shade embodies a timeless sentiment of unwavering affection and commitment, a befitting tribute to a matrimony that has withstood the test of time.
60th Anniversary Gift for Wife
1. Diamond Items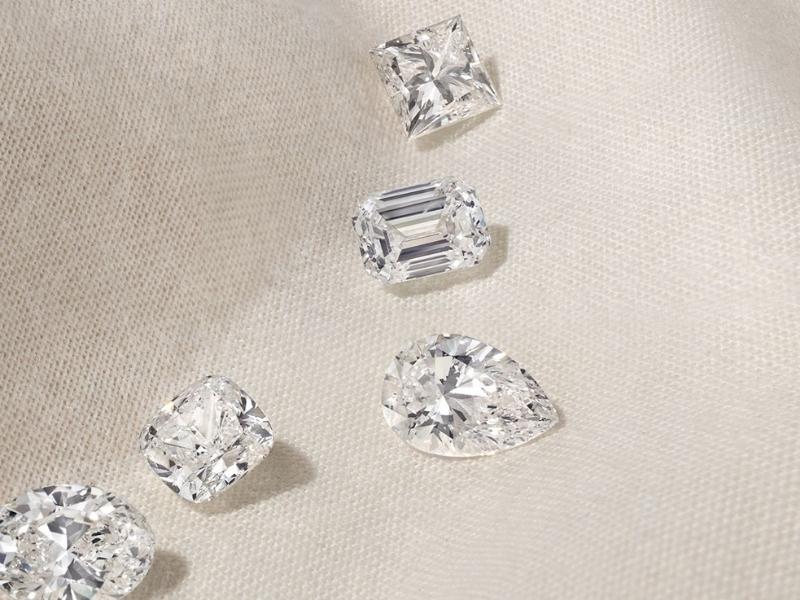 Much like a lasting relationship, diamonds embody permanence and enduring beauty. When selecting 60th wedding anniversary gifts, explore a curated list featuring the finest "diamond jubilee" options, each symbolizing the strength and brilliance of a six-decade-long union. These gifts are heartfelt tributes to the enduring love shared over the years, making the diamond anniversary celebration truly special.
2. Diamond Tennis Bracelet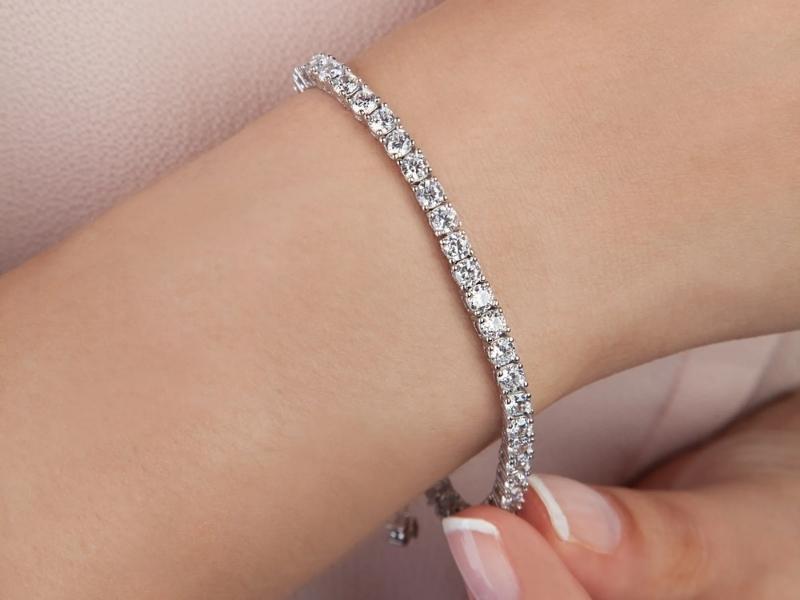 This tennis bracelet has more diamonds than you can shake a stick at for anniversary gifts for her. This gorgeous piece, having 14k rose gold plating, adds a touch of refinement to any woman's attire. Because of its exquisite craftsmanship and glittering diamonds, it will instantly upgrade her look. Get her something that shines as brightly as your love for her.
Oh Canvas tips

Many designs of diamond tennis bracelets are works of art in and of themselves. For more formal occasions, they may be worn alone without the need for any other jewelry. In addition to being a stunning accessory on their own, they also complement any outfit with the perfect amount of glimmer, class, and flair.
3. Street Sign Custom Canvas Wall Art Print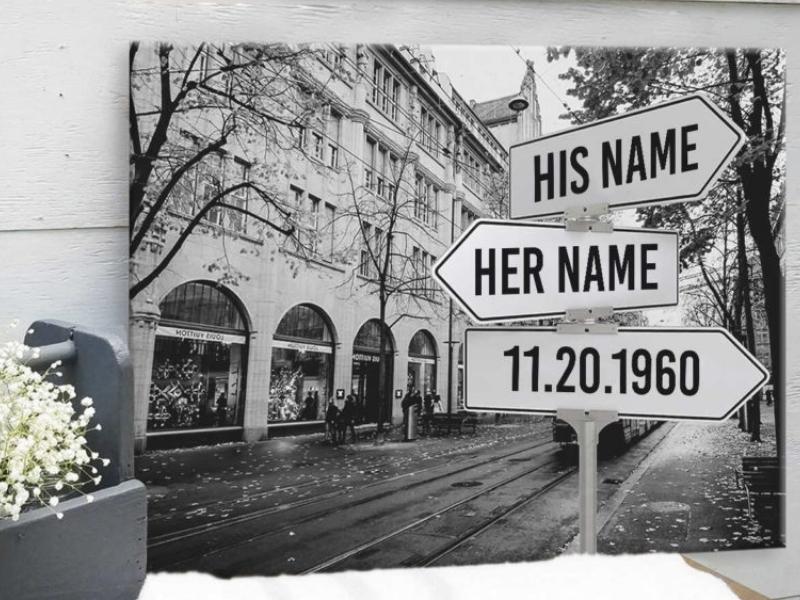 A personalized canvas print is an excellent way to celebrate your 60th special moment in time forever. Envision a painting that features your couple's names and anniversary date tastefully entwined. The lovely gift may feature a depiction of that memorable street where your love story first unfolded, be it the quaint cobblestone streets of a charming town or the bustling cityscape where your eyes first met. It's a thoughtful way to honor path you've taken together and the love that only grows stronger with time.
4. Jaw-dropping Bracelet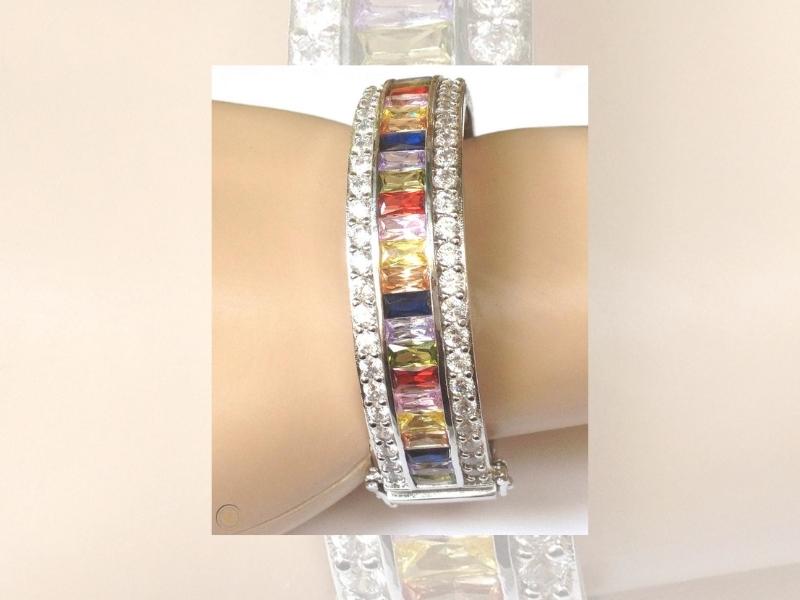 This gold and diamond bracelet is the best way to commemorate your 60th wedding anniversary and will never go out of style. This beautiful item combines classic elements with modern touches to create an heirloom-quality gift. A profound and enduring token of your everlasting love, thanks to its exquisite design and sparkling diamonds. Celebrate this momentous occasion with a present that embodies the grace and fortitude of your 60 years of marriage.
5. Lab-grown Diamond Earrings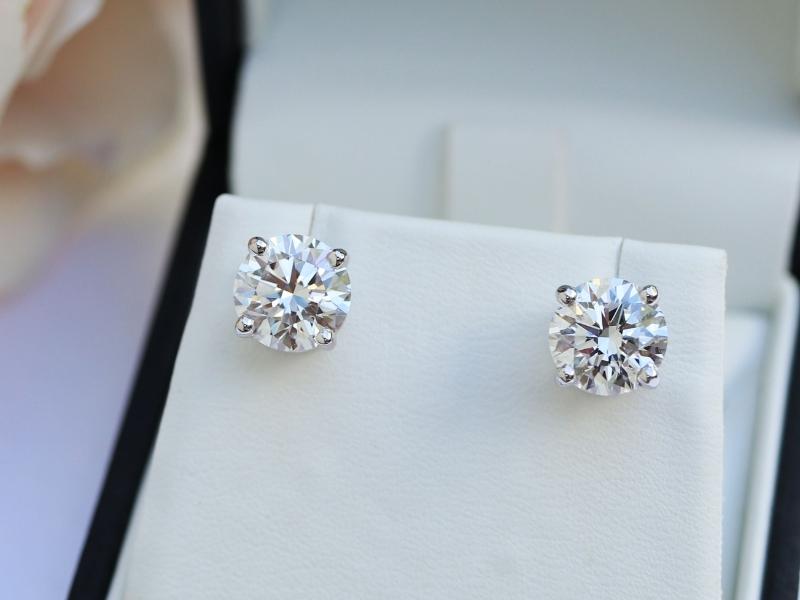 When looking at 60th wedding anniversary gifts, you don't have to break the bank. Lab-created diamonds offer an economical yet dazzling alternative, illustrating that beauty doesn't always come with a big price tag. These classic white gold stud earrings are a great way to celebrate a special occasion without breaking the bank. Recognize the significance of this anniversary without sacrificing the quality of the festivities.
6. Diamond Twinkle Necklace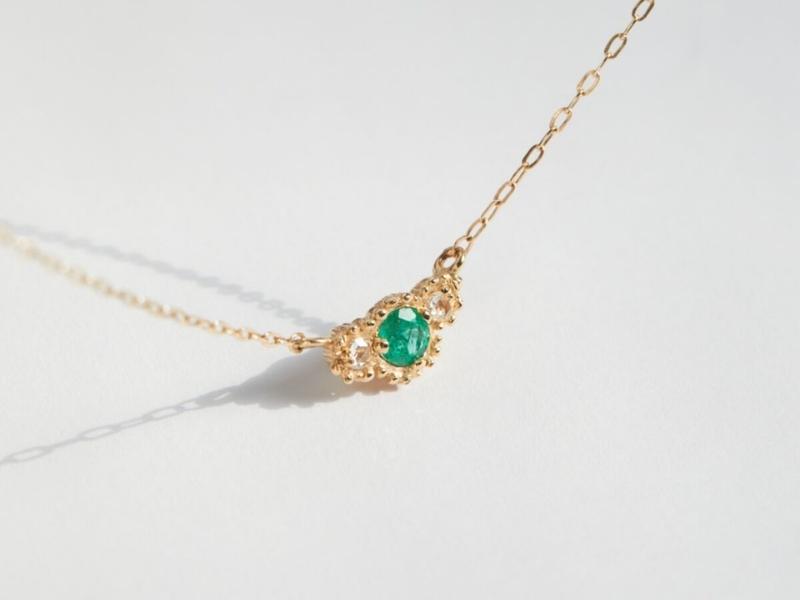 This gemstone-inlaid necklace is an inspiration for the 60th wedding anniversary gift for wife who has the greatest potential to wow you. A 14K yellow gold 16-inch chain with a delicately glittering salt and pepper diamond pendant swings from the pendant's four-prong claw setting. This exquisite, handcrafted artwork will be treasured by her nearly as much as you are by her for your whole life.
7. Solitaire Crystal Pendant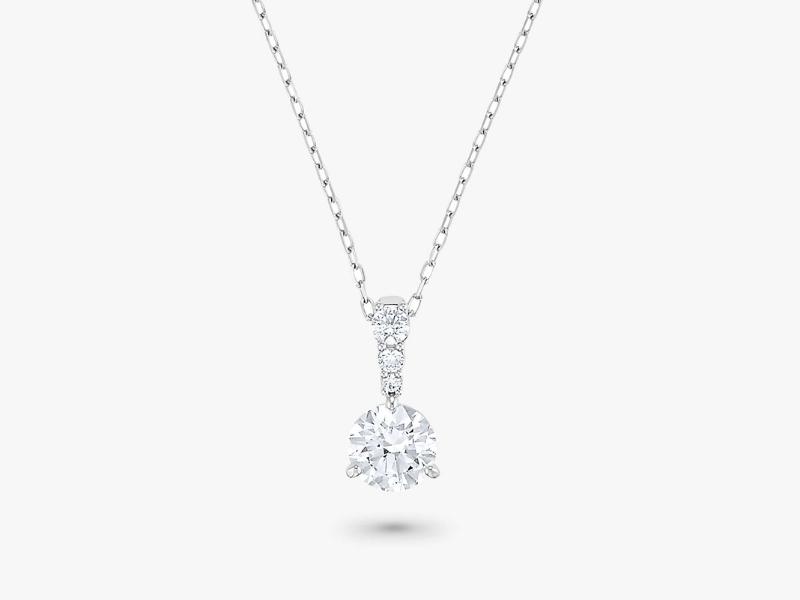 Because of their expensive prices, not everyone chooses diamonds; nonetheless, this pendant offers a remarkable resemblance at a much more reasonable cost. This pendant looks so much like a genuine diamond that you may enjoy the sparkle without breaking the budget. Adopt a low-cost approach without compromising on aesthetics to keep classiness within reach. This low-priced alternative demonstrates that dazzling style doesn't have to mean breaking the bank.
8. Diamond-shaped Carafe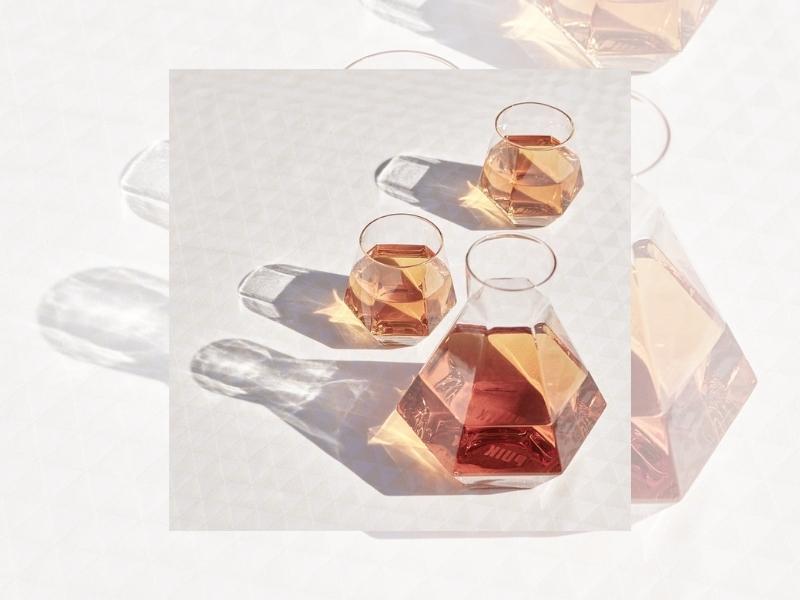 For 60th wedding anniversary gifts, glassware is another diamond anniversary gift. A carafe and glasses with a diamond pattern will look great both on the dining table and in the kitchen cabinet. For a perfect gift for 60th wedding anniversary that's sure to please, include a bottle of their favorite wine with it.
9. Unique gifts For a Happy Anniversary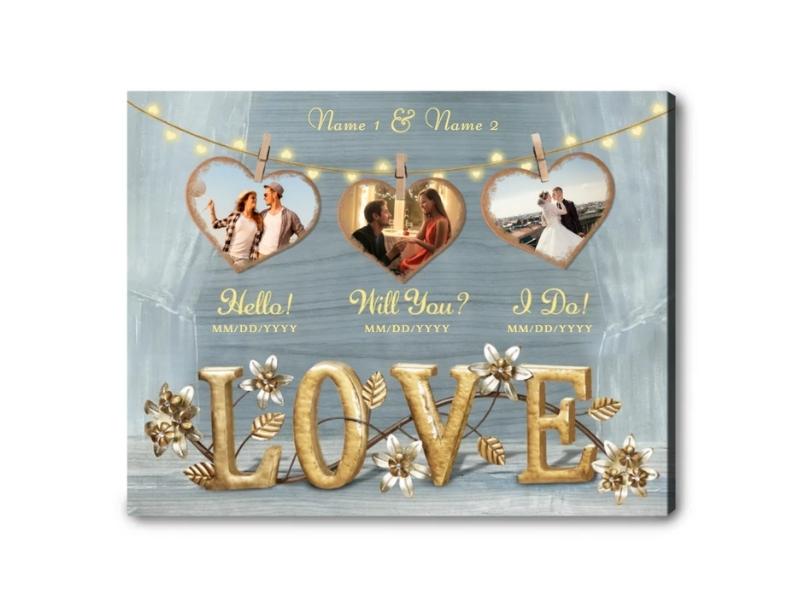 This Hello – Will You – I Do Photo Upload Canvas Print makes thoughtful anniversary gifts by year. There are three significant occasions in your relationship that will be brought to romantic memory by this unique canvas wall art. Capturing the best photos of special milestones like engagement or wedding days for your 60th anniversary to make your partner happy.
If it is your first, 60th, or 10th anniversary, remind your lover how much you love and treasure your relationship by giving them this heartfelt gift.
10. Antique Diamond-Patterned Brass Mirror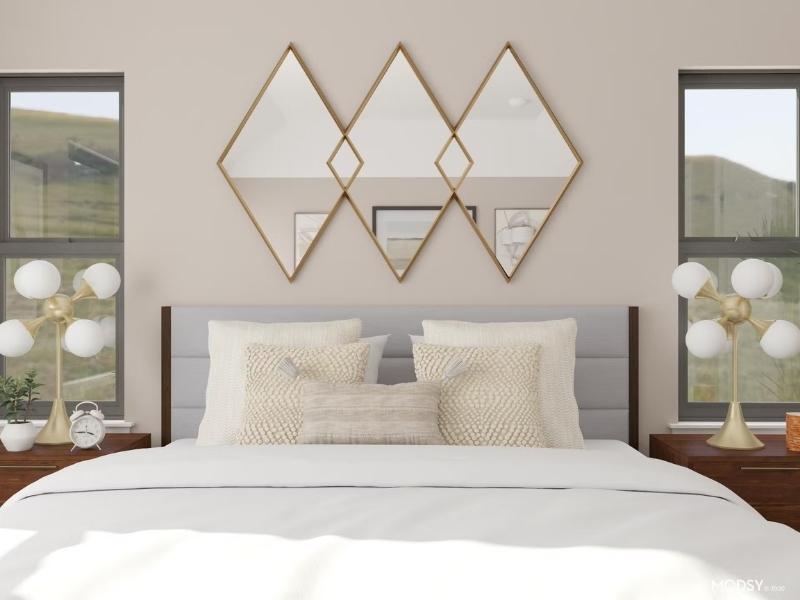 These chic brass mirrors are the perfect way to add a bit of glitz and glamor to any bedroom or living room. Beautiful and thoughtful, these items are ideal for celebrating the 60th wedding anniversary of your parents or grandparents. These mirrors are a classy and thoughtful present to mark a special occasion, serving a dual purpose in the home. Give them the gift of classic elegance by giving them a set of brass mirrors to hang in their home.
11. Diamond Tiara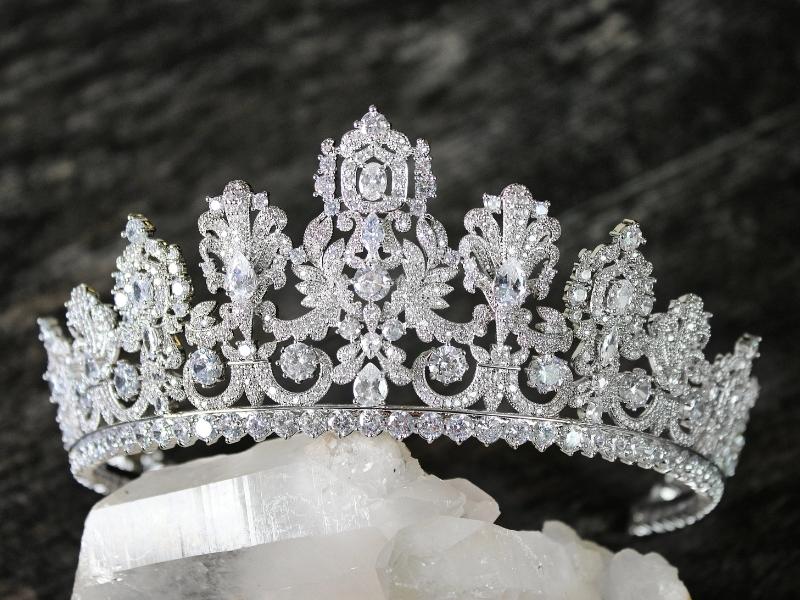 A tiara set with precious stones is a timeless keepsake that has been given to future brides for centuries. This cutting-edge 60th anniversary present is more than simply a nice gesture—it's a passionate proclamation that she will always be your queen. Try your luck with this classy move, and you just could make a memory that will last a lifetime. Put on the tiara as a reminder of your undying love for one another, and make your marriage feel more like a royal occasion every day.
12. Raw Diamond Ring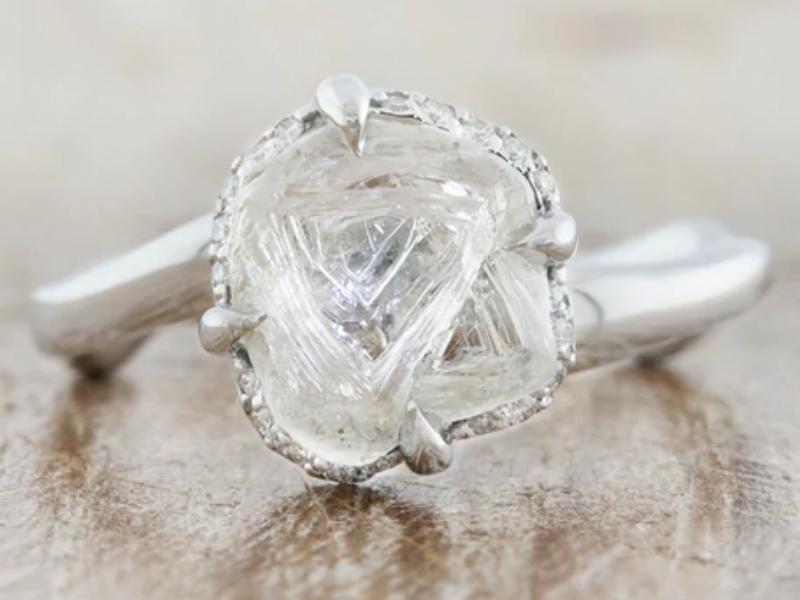 A stunning gemstone is a great way to show your wife how much you care on your 60th wedding anniversary. It's a beautiful raw stone ring for her. She'll never take it off since she'll adore it so much! Diamonds are, after all, the best 60th anniversary gifts.
Oh Canvas tips

Always keep in mind that the cut of a diamond has a significant impact on the beauty of a piece of diamond jewelry. For instance, a diamond with a round brilliant cut will always shine brighter than any other shape. The trillion cut, or any other fancy cut diamond, is a safe choice if you want eye-catching visual interest and exotic allure.
13. White Diamond Flower Pendant Necklace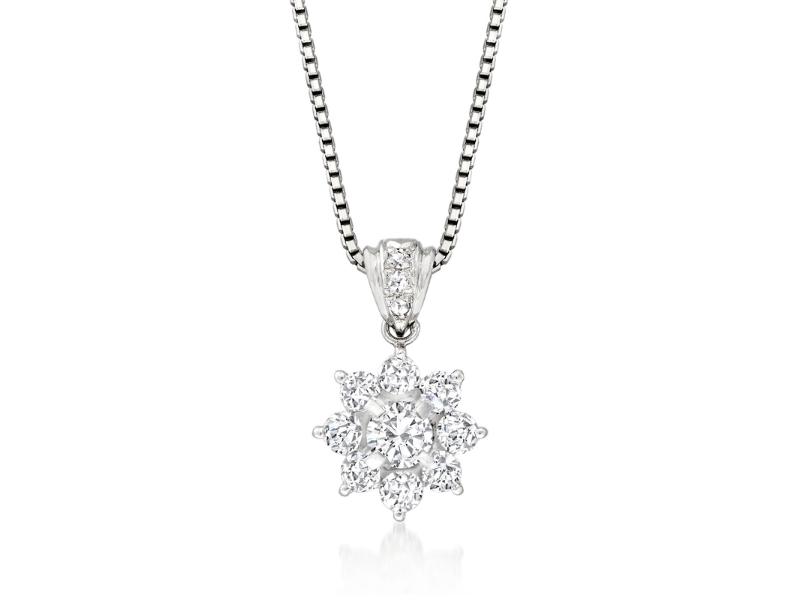 Enjoy the enticing fantasies of a flower pendant necklace, something every woman wants in my experience. The pendant is shaped like a white diamond blossom and looks alluring. Is this beautiful piece going to make her fall in love with you? The answer can be found in the alluring allure of a flower encrusted with diamonds, a symbol of undeniable elegance and passionate love. Give her a necklace that will always remind her of your undying love.
14. Custom Star Map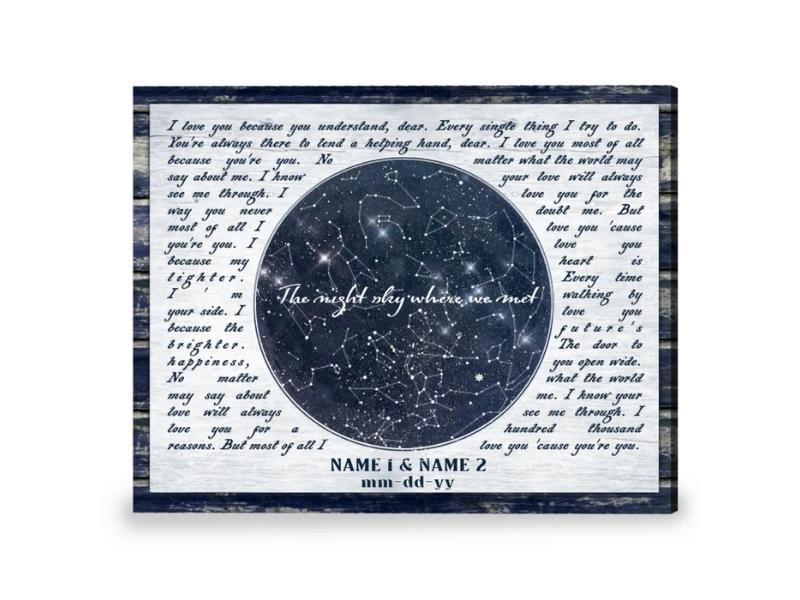 Have you run out of interesting anniversary gift ideas? We're here for you! This Star Map with Song Lyrics wall art is a wonderful way to show your implicit love for your other half.
Personalize it with the romantic lyrics to your favorite song or the words of your first dance on the wedding day. It's possible to preserve the precise moment when you said "I do" by adding a date and location of your wedding day.
15. Winged Angel Open Heart Diamond Pendant
As anniversary gifts by year, this will show your loved how much you care about them and how much they mean to you. Real diamonds are used to make this angelic open-heart diamond pendant necklace. With a sterling silver chain and attractive packaging, it's perfect for giving as a extra special 60th anniversary gift for wife.
16. White Gold Diamond Angel Wing Pendant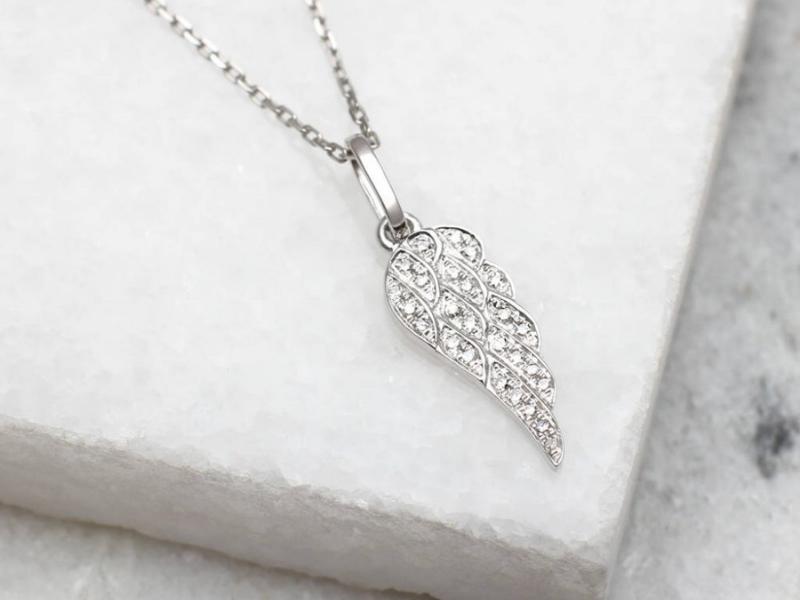 If you want her to know how much you care, I recommend getting her something sentimental but also practical. Think of a modern necklace like this lovely diamond angel wing pendant necklace, which is crafted from white gold. It comes in a beautiful traditional gift box and is ready to be given as a great surprise.
>>> Read more: Top 29+ 6 Month Anniversary Gifts for Him You Should Notice
60th Wedding Anniversary Gift Ideas for Husband
17. Diamond Cufflinks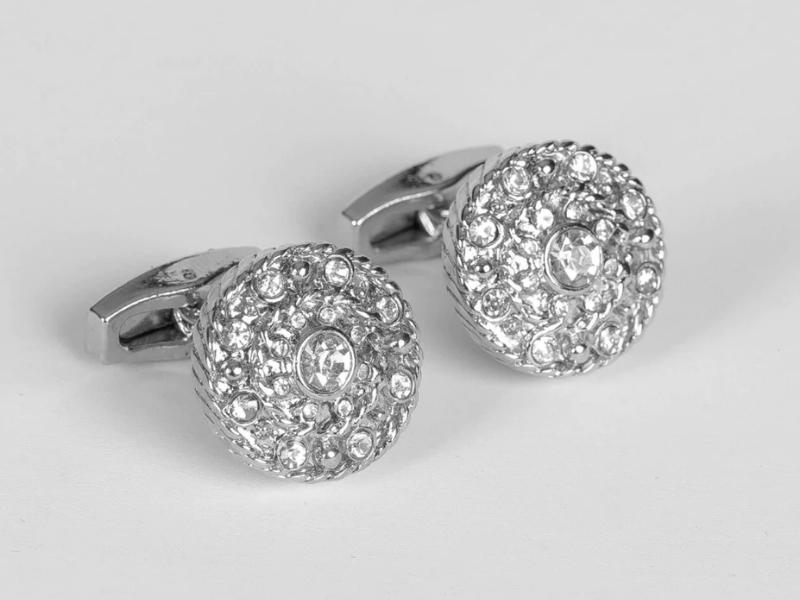 Cufflinks are a simple solution for men who want to give them as gifts for the best 60th wedding anniversary. When a guy attends a wedding or wedding anniversary party and wants to get a luxurious appearance, this is the perfect item to have on hand.
Oh Canvas tips

Think carefully about what cufflinks will look best with the wearer's attire. Stainless steel, titanium, and tungsten are the best options since they do not corrode and do not show signs of tarnish over time. Aim for platinum, sterling silver, or the luster of white gold if you like a more traditional silver tone.
18. Personalized Wedding Glass Award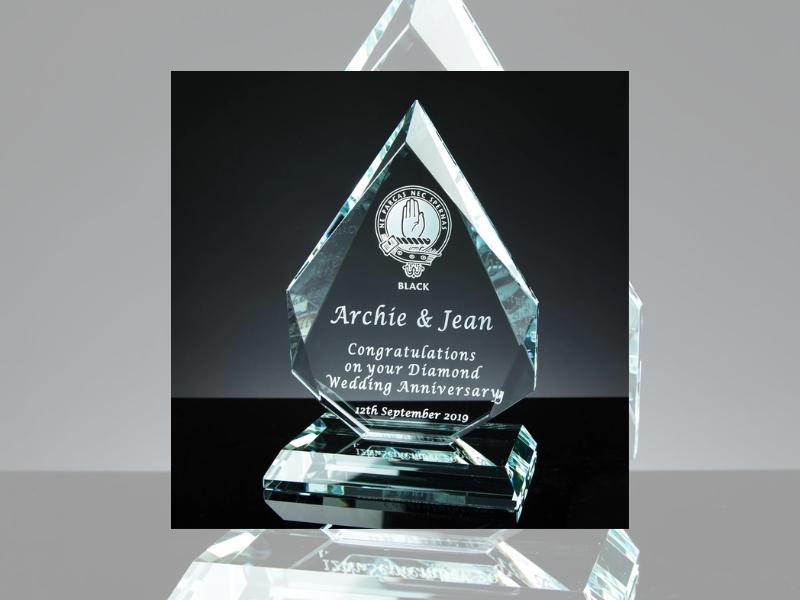 If you're shopping for a happy couple that likes adornment, this modern glass award can be a good fit. You may customize these personalized 60th anniversary gifts with a name or initials by engraving them into the cut-glass component, which features a heart-shaped pattern. With the names of the married couple, the number of years, and the name of the person who gave it, it reads "Happy Anniversary."
19. Family Tree Photo Collage Custom Canvas Print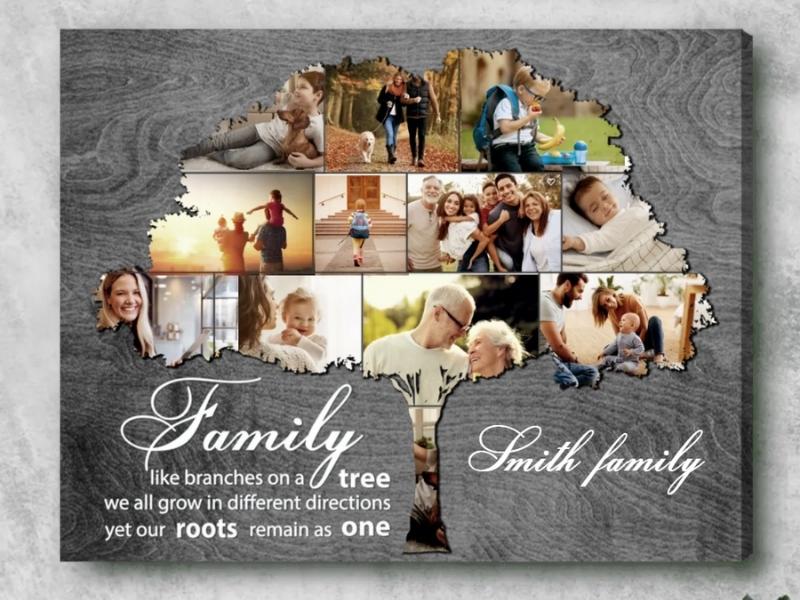 You may also make a personalized picture collage and use the great gift as the centerpiece of your 60th wedding anniversary celebration for your hubby. Your considerate 60th anniversary gift of a canvas print collage enables you to showcase your greatest memories and fun shared with your companion throughout the years.
20. Black Diamonds Wedding Band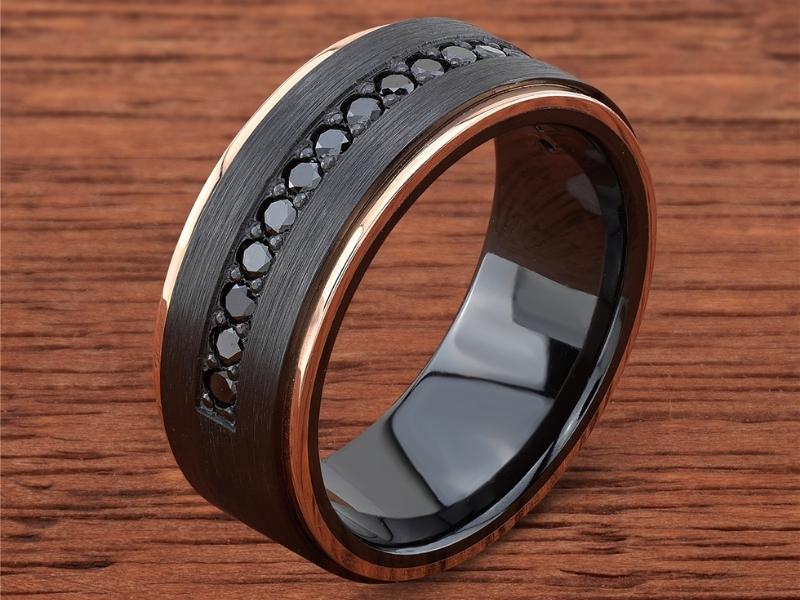 Why not treat yourself to a new wedding band now that you've been married for 60 years? Black diamonds in 18k white gold are placed in a modern ring that may be personalized for an additional fee.
21. Four-Diamond Hour Markers Watch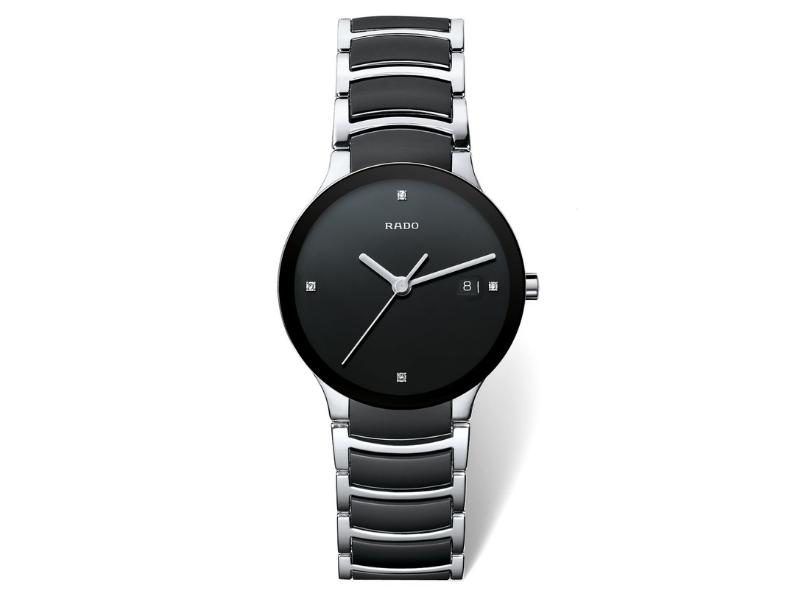 When you're spending time with the one you cherish, time seems to fly by. The four-diamond hour markers are a subtle homage to the 60th wedding anniversary motif as you commemorate your everlasting love with this perfect timepiece.
>>> Searching for 77+ Most Thoughtful & Happy Anniversary Wishes in 2023 also?
22. Crystal Diamond Wine Stopper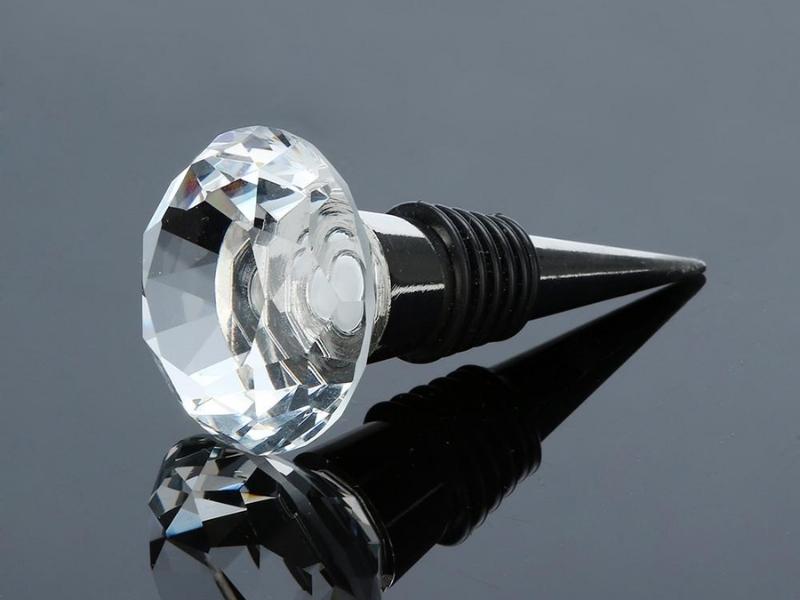 This crystal wine bottle stopple is created to appear like a diamond pattern yet costs less than a diamond for the average person. In order to preserve its taste, this 60th anniversary gift is placed in a partially completed bottle.
23. Diamond Ring Cocktail Stirrers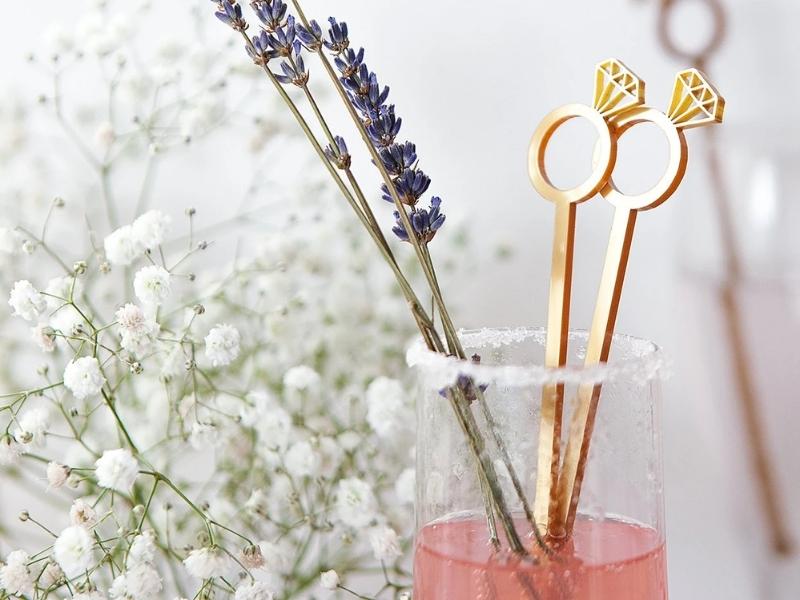 If you're coming up with the 60th wedding anniversary celebration, these gold diamond ring cocktail stirrers are the perfect gifts for 60th anniversary. They come in a set of five and will elevate whatever drink you serve them with.
24. Sterling Silver and Diamond Cufflinks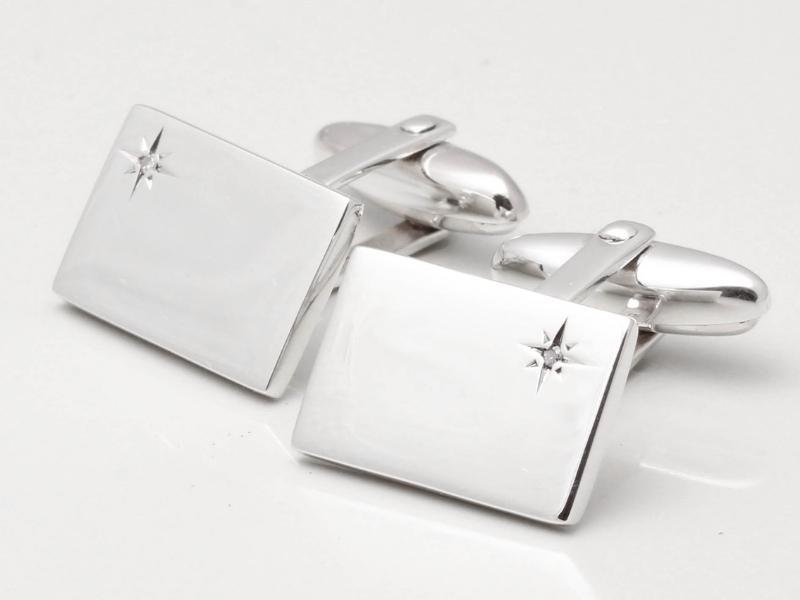 They don't get much better than diamond-studded sterling silver cufflinks. Even the reverse of the cufflinks may be engraved with your wedding date or the day you first met.
25. Custom Photo Gift For Anniversary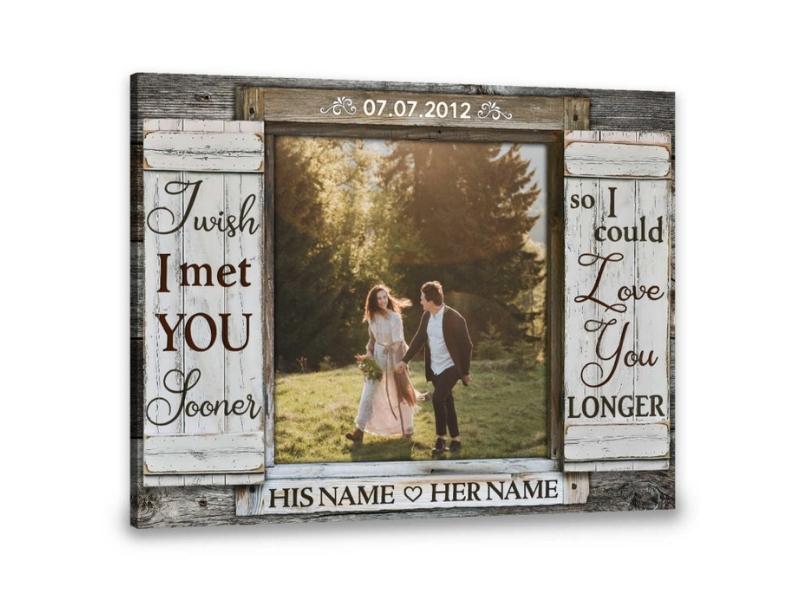 You've been married and lived 6 decades together as a close-knit family and want to enjoy life's biggest moments with something genuinely special. This is a great selection if you don't know what to purchase. This piece of wall art may be customized with your name, wedding date, favorite photograph, and other details of the wedding day.
26. Sterling Silver Diamond Tie Slide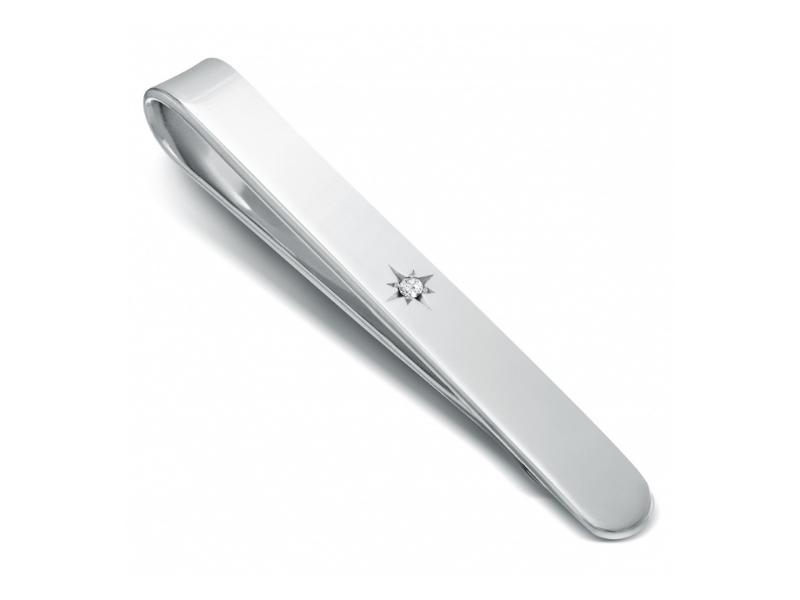 This diamond tie slide will add a touch of glimmer to their suit. You don't even have to wrap this perfect gift since it comes in a luxurious silky drawstring bag!
27. Personalized Diamond Pocket Watch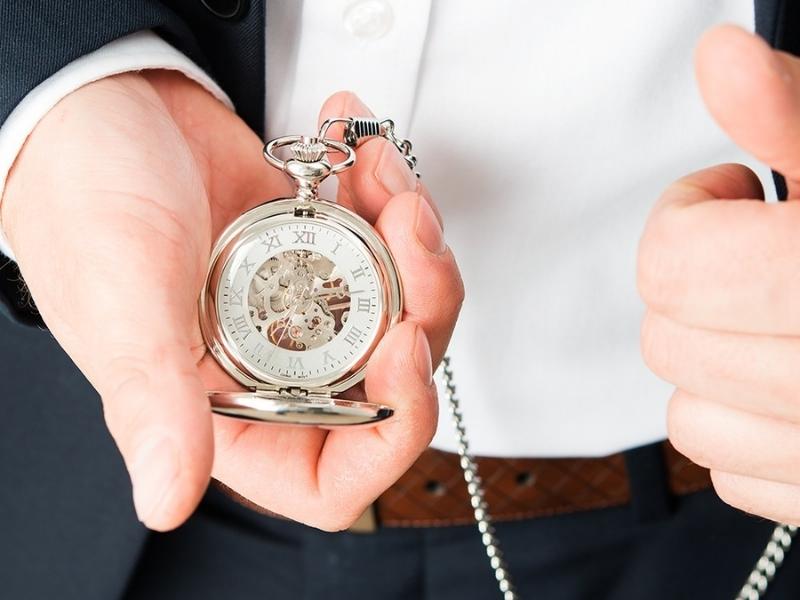 What is the most popular gemstone for a diamond-encrusted wedding ring? Don't let your spouse forget your diamond wedding anniversary. Pay note to his enthusiastic reaction when you gift him this gunmetal pocket watch. It'll be extra wonderful if he enjoys classic flicks.
28. Vintage Square Diamond Shape Cufflinks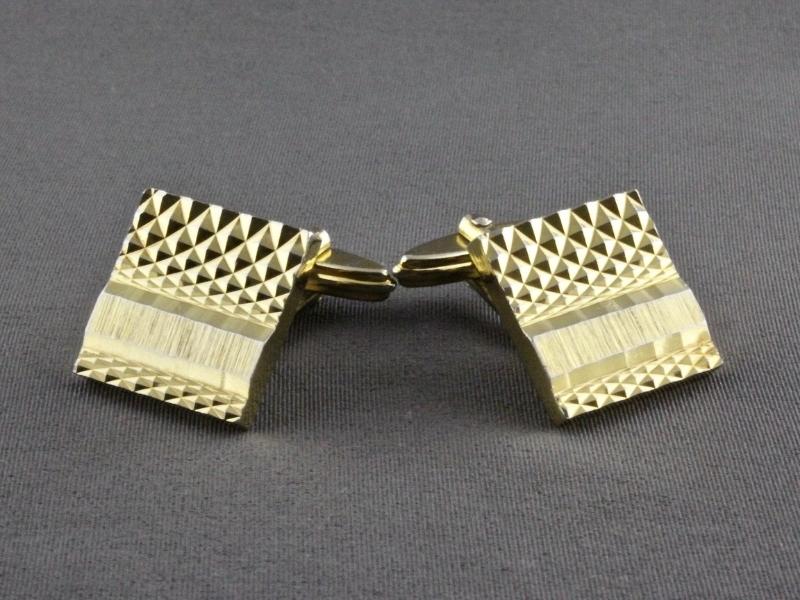 Have you been unsuccessful in your search for unique gifts for 60th anniversary? You don't have to be concerned anymore! These diamond-shaped cufflinks are a great gift for a guy who likes practical gifts. They're not just cheap, but they'll go with whatever he wears.
>>> Read more about 29th anniversary gifts & 75th anniversary gifts
Best 60th Wedding Anniversary Gifts For Couple
29. Personalized Photo Gifts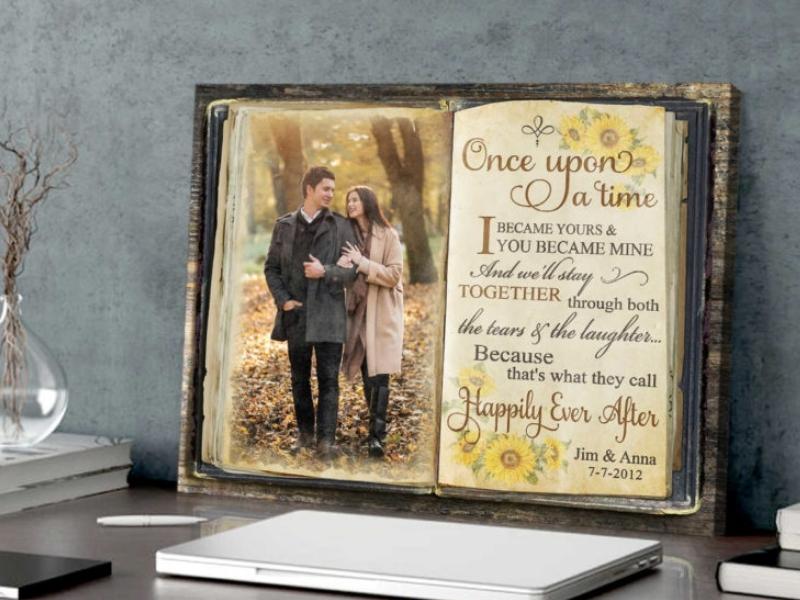 This is the pinnacle of sentimental personalized 60th anniversary gifts for parents and grandparents. You may add a photo and details of their wedding day, such as their vows or the words to their first dance music, to make the print unique to wish your happy couple a life of longevity. This is a great gift they will cherish for a long time. You can make it become a funny wedding anniversary gift depending on your creativity.
30. Gold Yellow Diamond Studs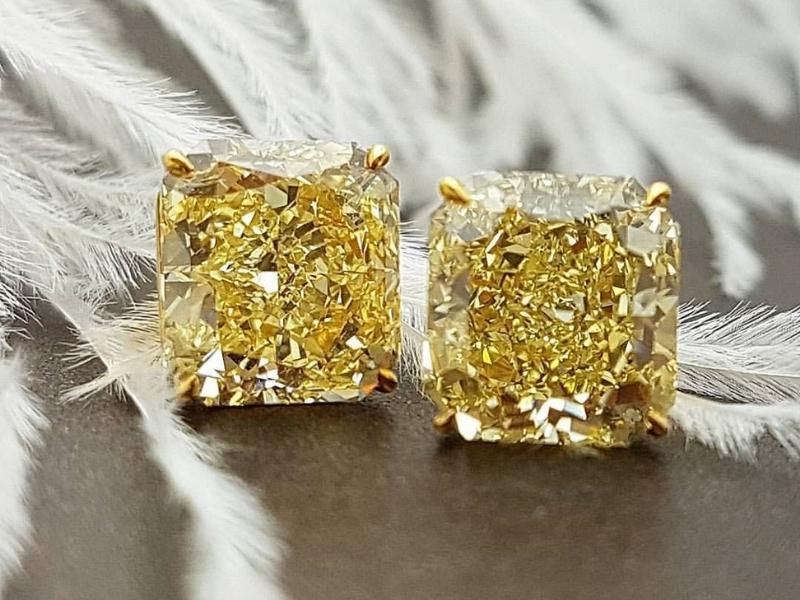 Clear diamonds aren't required, after all. If you're looking for a unique engagement ring, yellow diamonds are a perfect gift. They can wear these classic studs every day since they are so timeless.
31. Diamond Opal Bracelet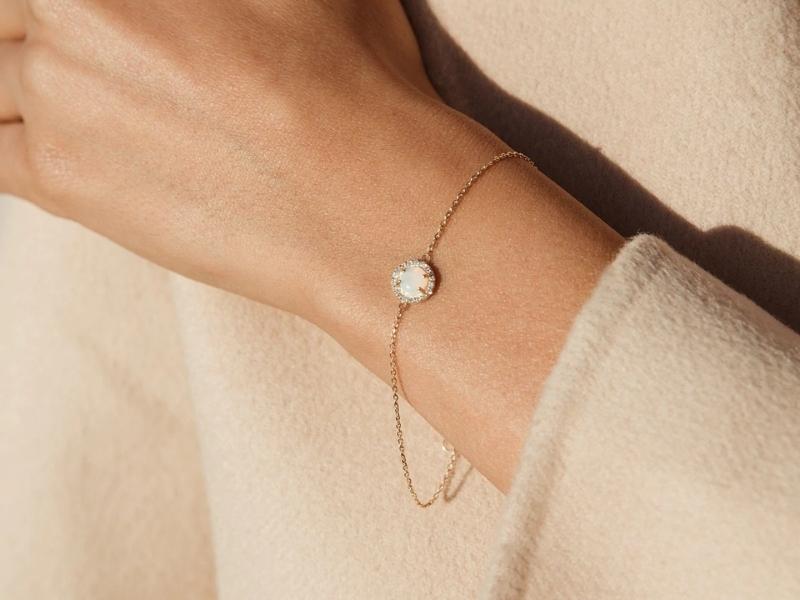 The 60th wedding anniversary is referred to as what? A celebration of 60 years. You've come to the correct location if you've been asking yourself this question. This gorgeous diamond opal bracelet will make an excellent 60th wedding anniversary gift for couple. They'll be the talk of the town in no time at all!
32. Large Crystal Diamond Paperweight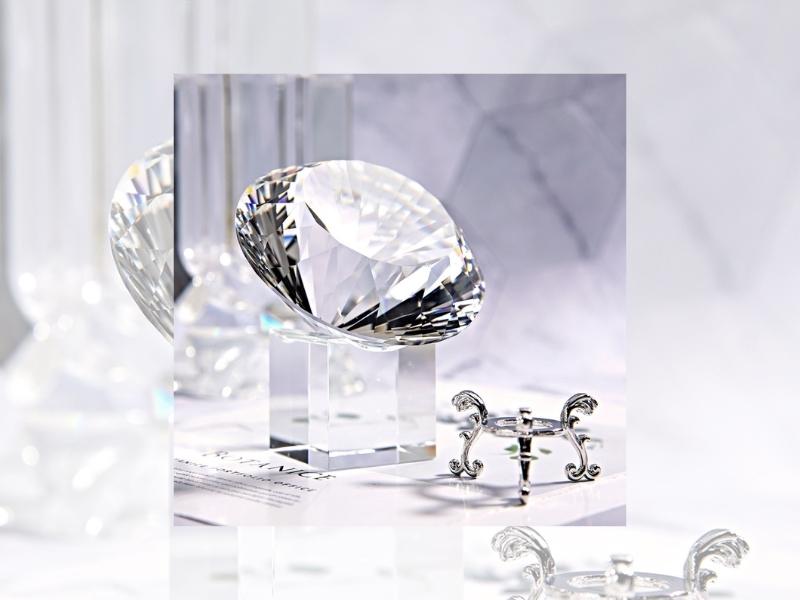 If you don't know what to send as 60th anniversary gifts for couples, get them this large crystal diamond paperweight instead. It's impossible to go wrong with a thoughtful gift like this. Presented in a gift box, this piece of art is both lovely and considerate. People will feel cherished and valued because of its well-maintained equipment.
33. Diamond Bangle Strap Watch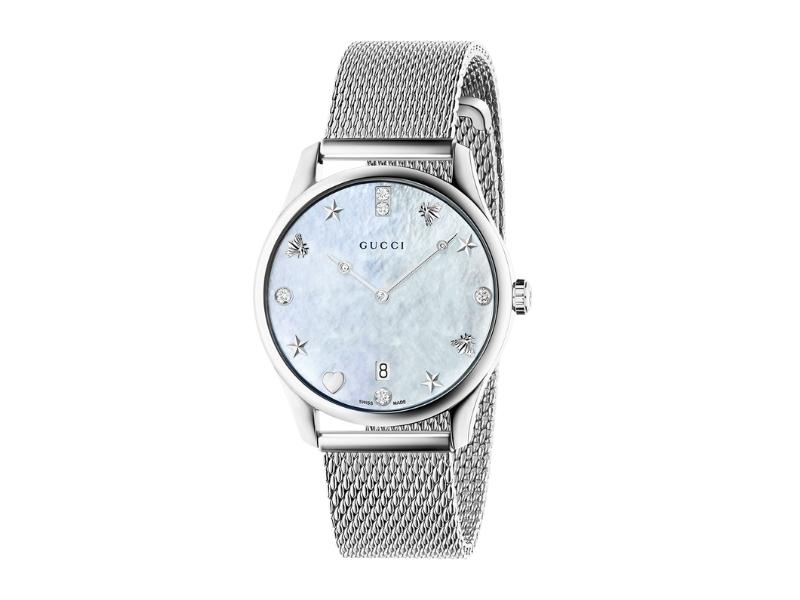 Three small diamonds adorn the face of this stunning black and stainless steel Gucci watch. It's a lovely token of appreciation for all of the wonderful experiences you've had together in this wonderful marriage life, and the diamond motif is subtly referenced.
34. Custom Your Photo And Music Song Lyrics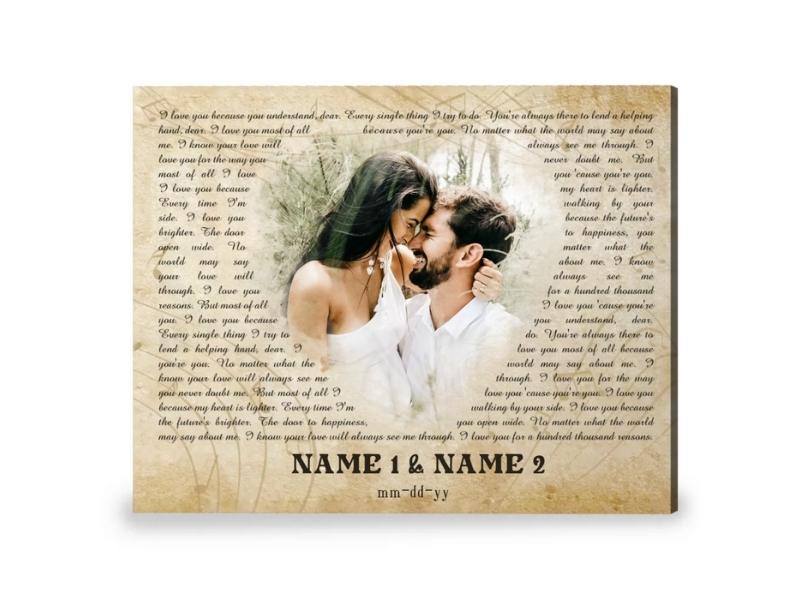 Whenever you think about your lover, what music comes to mind? It might be the music with so much fun playing when you first met, your wedding ceremony song, or the first dance tune. A heart-shaped song lyrics canvas wall painting will be a great anniversary present for parents and grandparents if they have one.
35. Dried Flower Bouquet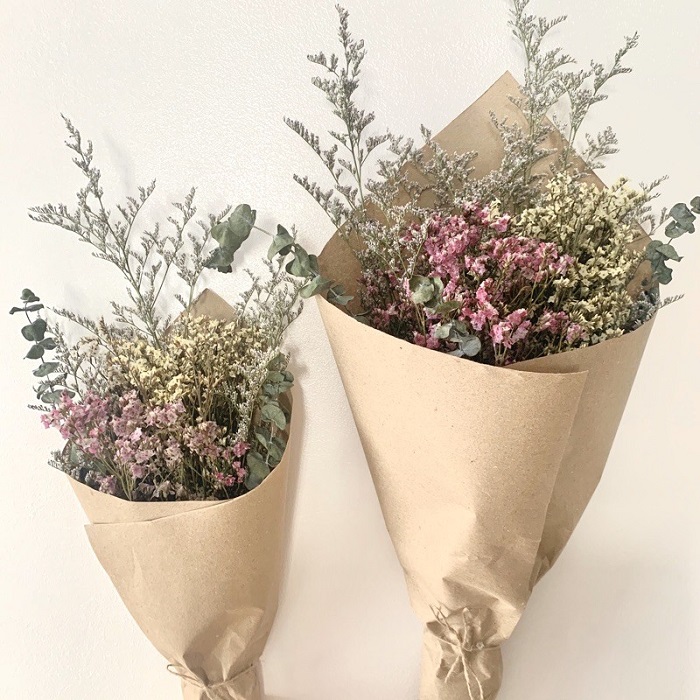 Dried flowers are the floral world's unsung heroes—they're an excellent alternative to fresh-cut flowers that are far simpler to care for (and last much longer!). You may mix airy grasses with colorful blossoms to create a grouping of dried flowers. Anyone who likes to decorate will love this stylish touch of nature. It's the perfect focal point for any space in your house.
Oh Canvas tips

You should keep your dried flowers away from any sources of heat, moisture, or mold.

Dried gypsophila, pampas, eucalyptus, and lavender bouquets are some of our favorites.
36. Diamond Wedding Cake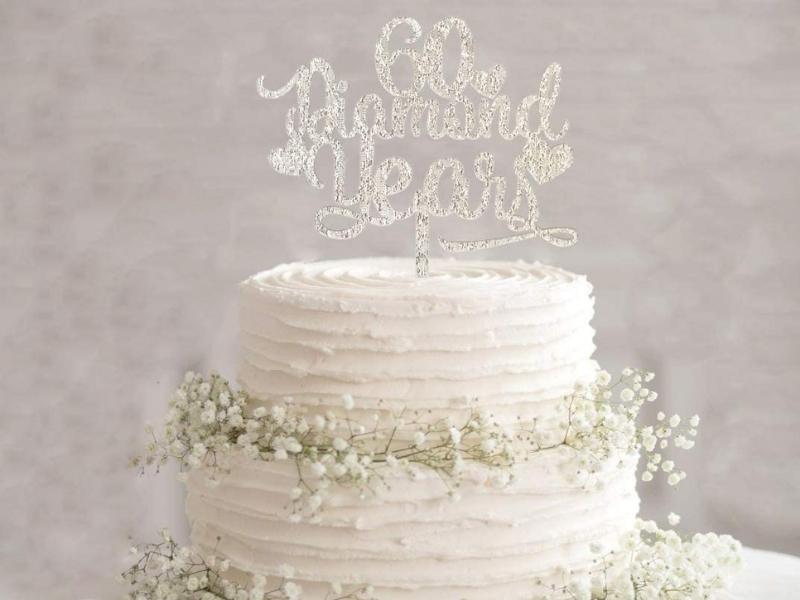 This is something completely out of the ordinary. Delectable is the best way to describe this gourmet food. It's an excellent decision because of the contrast between the hues. You can't go wrong with the 60th wedding anniversary gift ideas for parents like this.
Oh Canvas tips

Pick a cake that enhances the elegance of the evening and fills the room with the outstanding aroma of this sweet treat.

Beyond these factors, though, the cake's flavor is crucial. It's ideal to choose a flavor that both spouses like. If you can't make up your mind, a reasonable solution might be a half-and-half cake, which combines two flavors into one.
37. Photo Wall Clock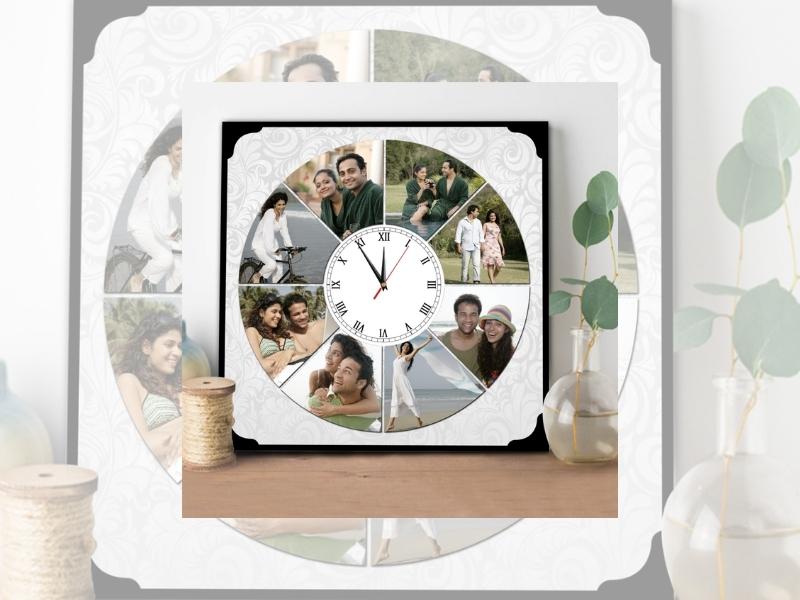 Do you want to give parents for their 60th wedding a gift that celebrates their commitment to each other and family? A thoughtful touch like a family picture wall clock elevates the value of the presentation considerably. This love wall clock will an extra special touch and make them feel like the happiest couple in the world.
38. Diamond Anniversary Picture Frame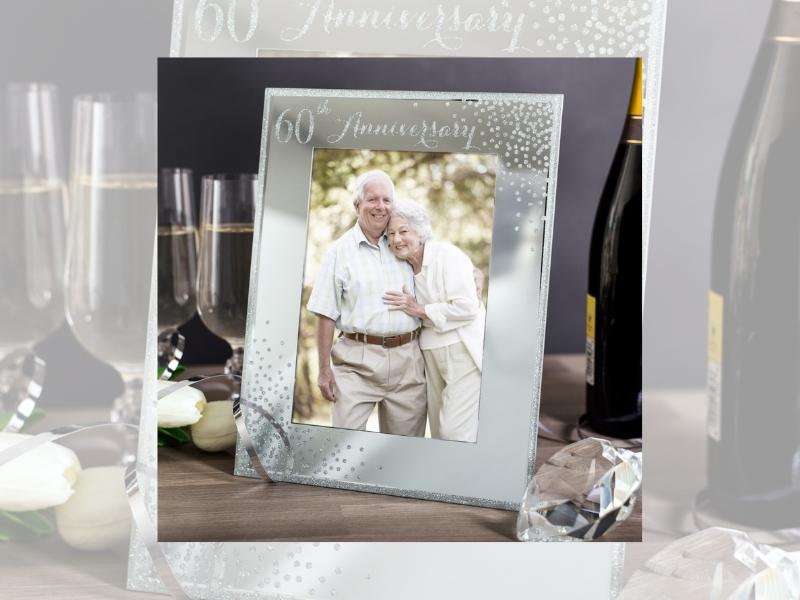 A family picture frame may be a wonderful 60th anniversary gift for grandparents since it can help someone remember a particular occasion by allowing them to display a anniversary photo evoking nostalgic fun. '60th anniversary', 'Mr & Mrs.', and 'husband & wife' are just some of the inscriptions emblazoned on this silver-mirrored frame.
39. Chateau Plastic Champagne Flute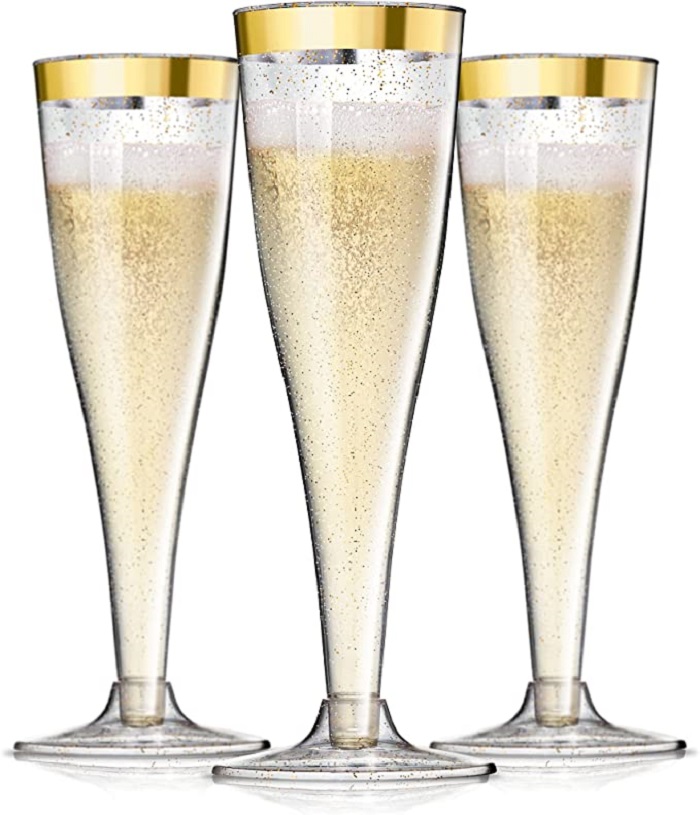 Are you looking for a way to entertain a large group? A sprinkle of Champagne is always in order, whether you're tying the knot, celebrating a graduation, or toasting an anniversary—but who wants to buy and clean hundreds of diamond-shaped crystal glasses? The excitement of a classic flute is channeled through this pair of plastic Champagne glasses but without the bother of genuine glass. The beautiful gold rim and unique glitter pattern of these glasses add a bit of sparkle to any cocktail hour.
40. Diamond Wedding Anniversary Tea Light Holder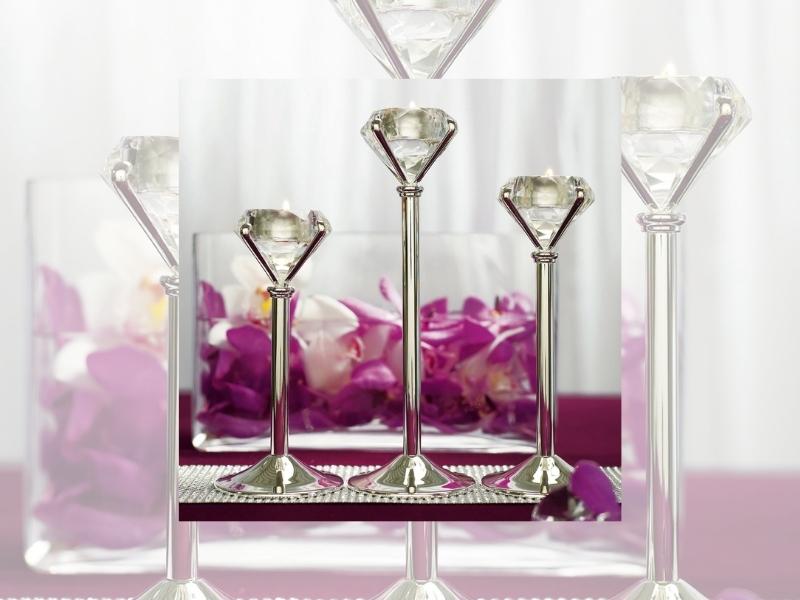 This tea light holder is a nice 60th anniversary gift for parents since candles are charming. Square in form, it is constructed of glass. '60th anniversary' is inscribed in silver and glitter on the front of the heart, which is also silver and shiny. Tea light holders are positioned behind the candle, allowing it to glow and flicker when the candle is lit.
41. Paper Custom Song Lyric Bouquet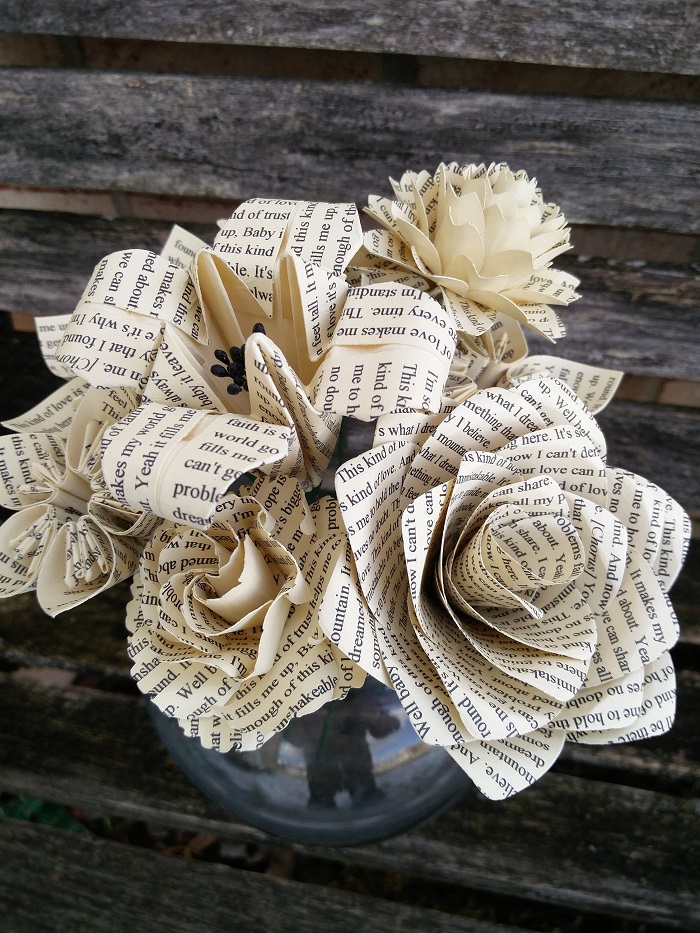 From song lyrics to wedding vows, you may create a personalized bouquet of the words that define your connection. These paper 60th anniversary flower patterns, which are shaped like roses, kusudama flowers, dahlias, and wild roses, are painstakingly made by hand and placed on flexible stems. You may even choose the paper color to create a bouquet that is unique to you and your spouse. Furthermore, no watering or wilting is required!
42. Star Map Gift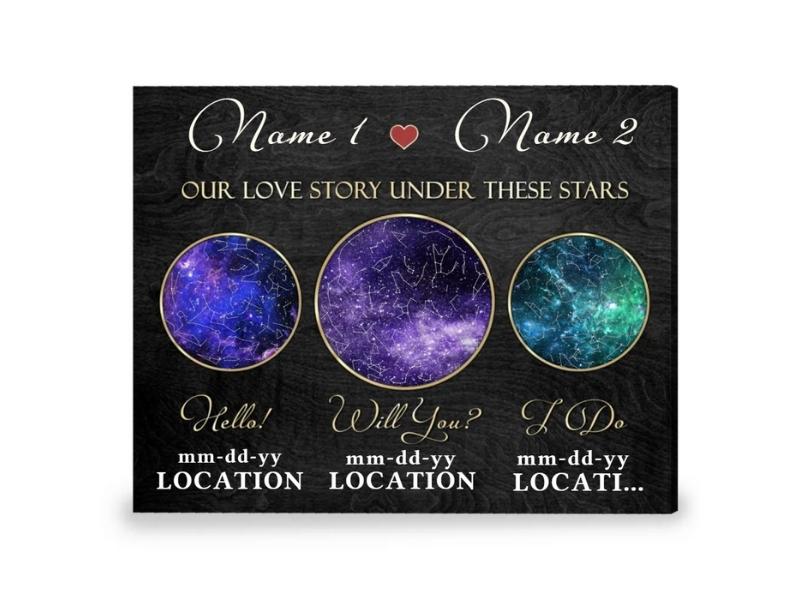 Glimmering like celestial jewels, the diamonds in the sky captivate the beholder's gaze. Prepare to witness the profound enchantment that will befall your cherished ones upon receiving this poignant keepsake, a token imbued with the essence of their most joyous day. This exceptional 60th anniversary gift for grandparents is destined to evoke a flood of emotions, leaving an indelible impression upon their hearts and minds.
43. Set Of Personalized Champagne Flutes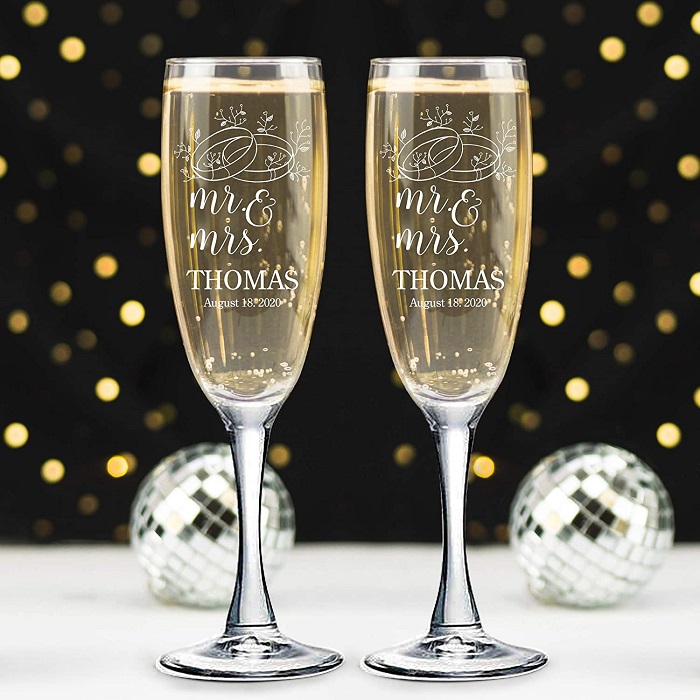 The tall, slim design of the glasses keeps the bubbles alive for longer, increasing your champagne or sparkling wine experience. For 60th wedding anniversary gift ideas for parents, these engraved glasses can help them make romantic memories with their other half via cozy meals.
Read more:
It's understandable that you'd have difficulty finding a great gift that's both special and appropriate after sixty years 60 years together. In order to do this duty, there is no need for rushing the choice. It's all you need to do is spend a few minutes perusing the 60th anniversary gift ideas here and give yourself the inspiration you need to get the traditional and modern gift you want for your loved one. So, don't pass up any post from Oh Canvas!