It is an astonishing number to note when it comes to the third year of a romance. At this time, one of the most essential things to mark this key milestone in your love journey is 3rd anniversary gifts. As a consequence, don't miss out on this blog from Oh Canvas to discover the greatest 3rd anniversary ideas to show your gratitude for the love you give and receive together with your beloved.
3rd Anniversary Traditional Gifts
Leather is the classic and popular choice for the traditional third anniversary gift. This tough and durable material represents protection and a sensation of touch. Leather, like your marriage, should be both sturdy and supple.
Hence, giving leather items as 3rd wedding anniversary gift can evoke the sense of how much you respect these aspects in your partner.
1. Leather Wallet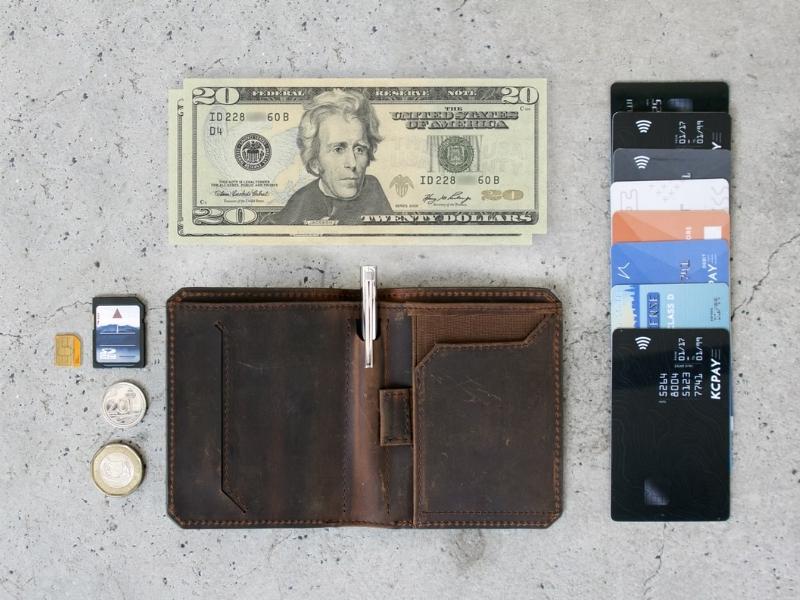 You can maintain your credit cards, driver's license, and cash all in one place with the aid of leather wallets. Leather, which is both durable and lightweight, can outlive any other fabric on the planet. If properly cared for and cleaned, full-grain leather may endure for decades. Plastic, carbon fiber, and cotton-based materials cannot make this claim. So your partner will not be disturbed by these 3rd anniversary gift ideas.
2. Leather Passport Holder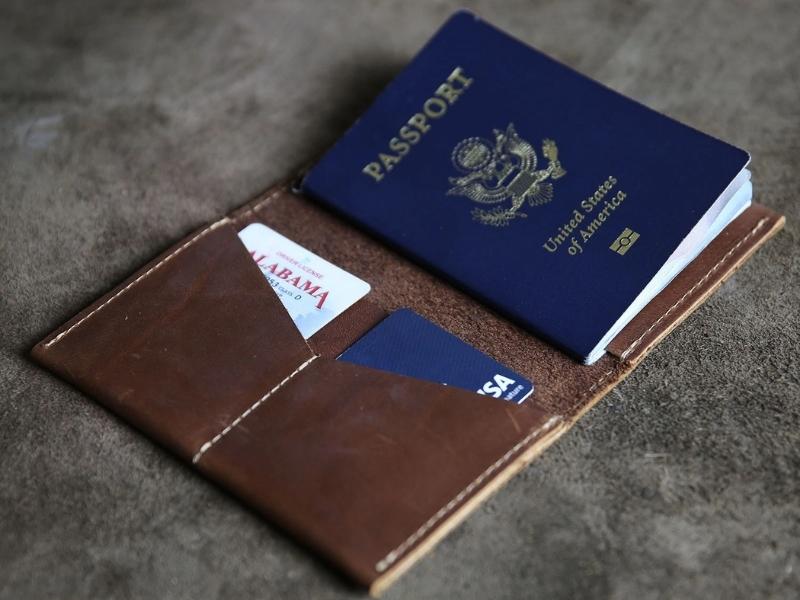 The cover of a passport is similar to the cover of a book. Passport holders, like a nice wallet, are an absolute must for anybody who plans on traveling abroad. There's no better way of protecting your passport than with a nice cover or case. As a result, if your spouse is a big fan of traveling, do not hesitate to give her this item as three year anniversary gift.
3. Leather Zippered Notebook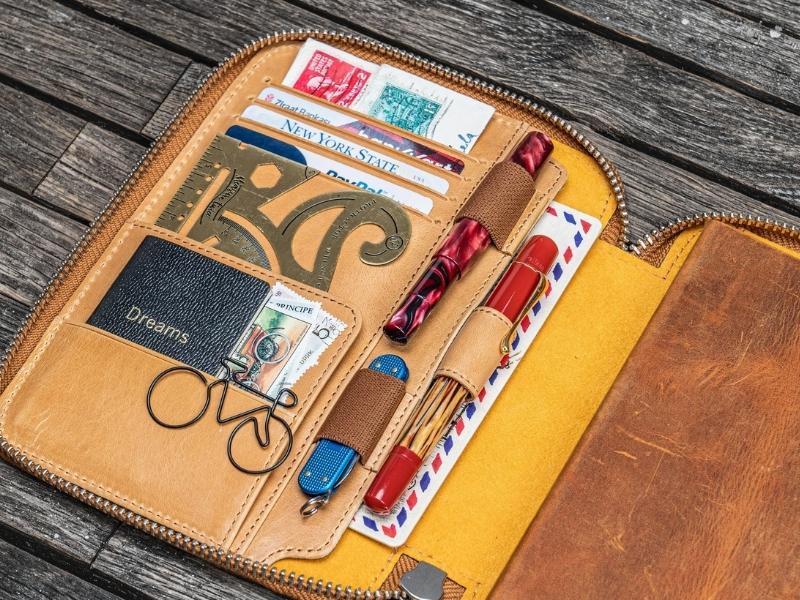 It's more than simply the book cover. 3rd anniversary gift ideasof leather zipped notebooks will allow your sweetheart to record all of her/his thoughts and adventures in one place. She/he may also keep additional items in this zipped pocketbook anytime she/he needs to take it somewhere.
4. Leather Duffle Bag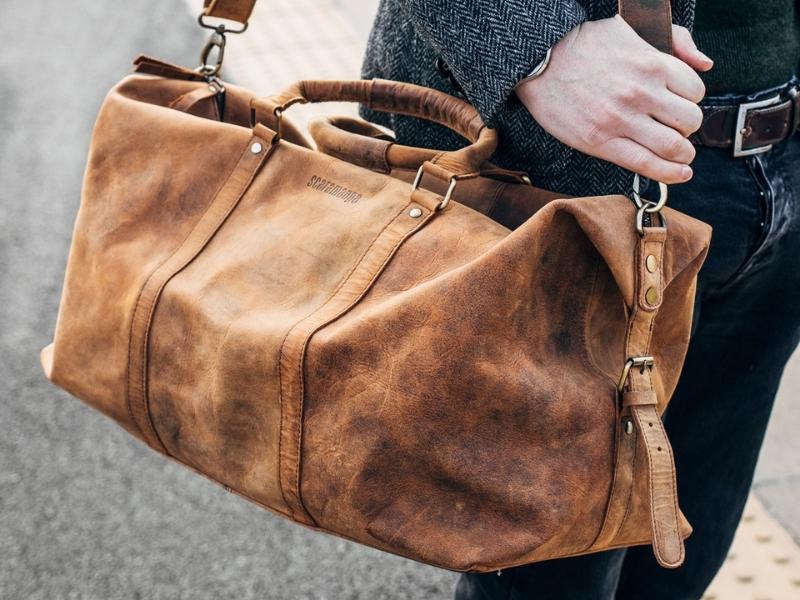 There are many wonderful leather duffel bags out there, whether you spend a lot of money on real cowhide or save money by using synthetic leather. The ideal leather duffel bag should be big enough to hold all of your clothes and belongings for a few days of travel, but yet be portable enough to be carried about in your bag pocket.
They're also great for the gym due to how roomy and simple they are to clean they are. Shoes, workout gear, and other personal goods, such as shampoo, may all be stored in these bags. You may store all of your belongings in a duffel bag that fits into a gym locker, making it easy to bring everything with you. As a result, what could be better than this traditional third anniversary gift?
5. Leather Toothpick Holder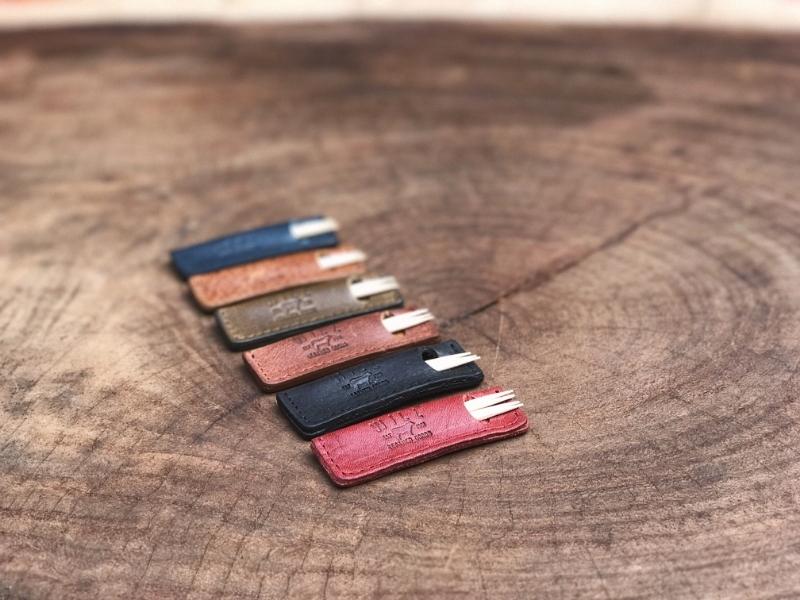 Whether you're shopping for a friend or family member who always has a pocket full of toothpicks, the leather toothpick holder is the ideal anniversary gift for this third anniversary. Send it and enjoy life's biggest moments!
6. Leather Belt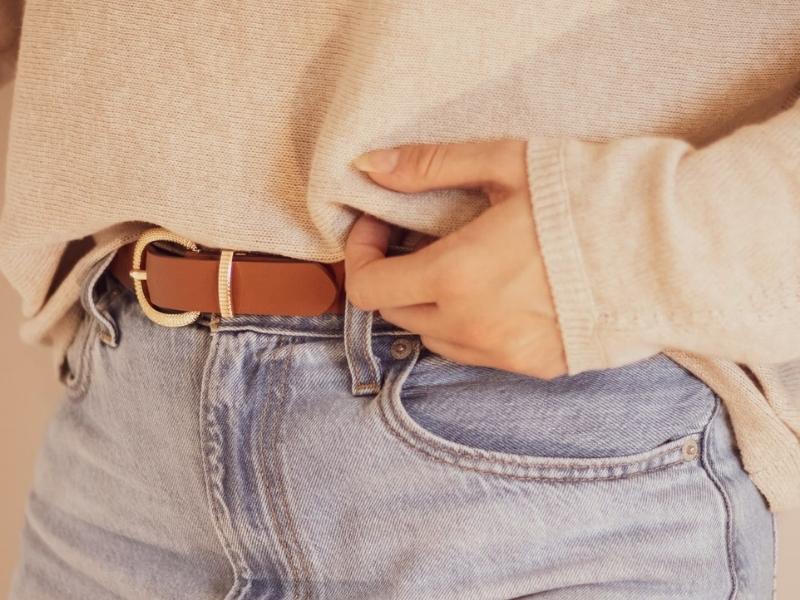 Giving 3rd anniversary gifts for her like leather belts may brighten up your mate's look with a variety of different designs and colors. In order to keep your belt looking its best, just apply some conditioner on both sides with a dry towel. To dry your belt, hang it out to dry in the sun. Be careful not to over-condition your belt if you do it too often.
7. Leather Keyring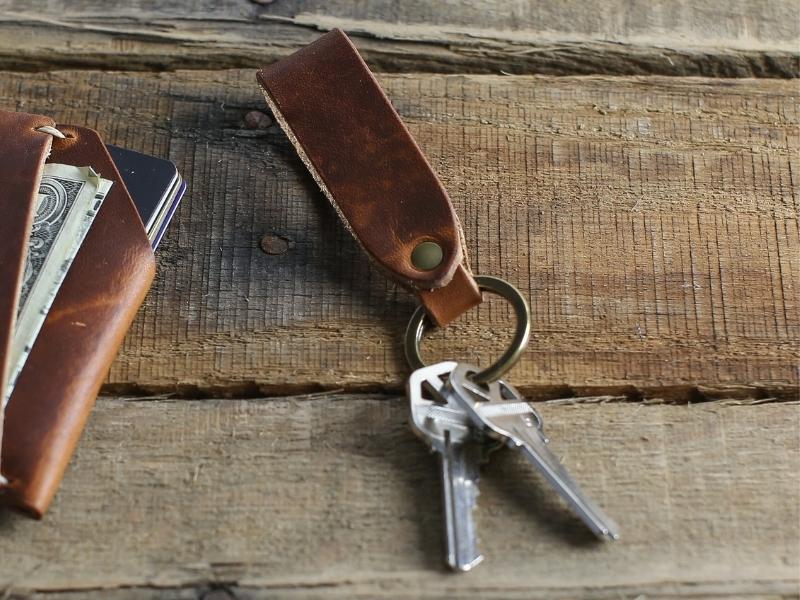 A good keychain will keep your keys organized and safe, and it will also make it easier to find them when you need them. As a result, the keychain made of leather is a very useful and memorable third anniversary gift for your love.
8. Leather Coasters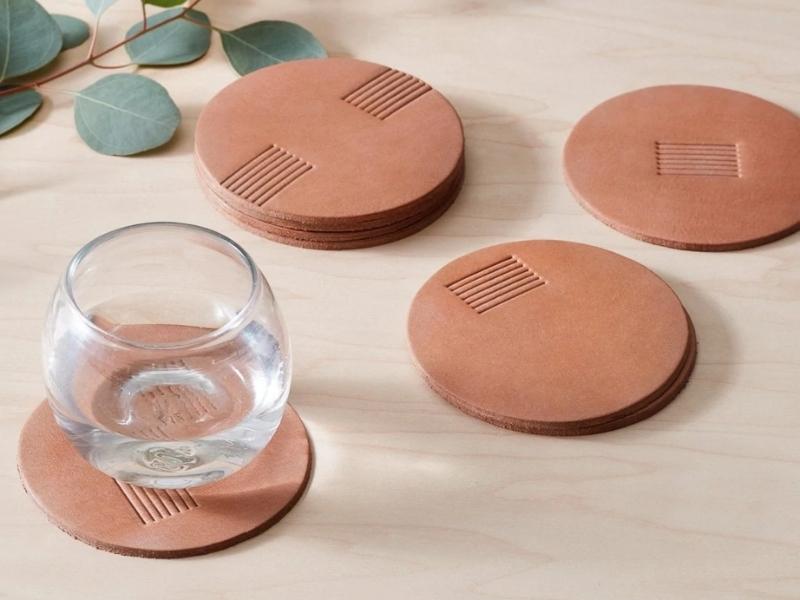 Leather coaster gifts are the superior anniversary gifts for him. Coasters prevent watermarks from being left behind by condensation from drinks. Leather coasters are far more absorbent than glass or rubber ones. Soaking up liquids on the coaster prevents them from dripping onto the table. After then, the moisture that was gathered will simply be lost via evaporation. You'll be able to use your coaster again, as well as your table!
9. Personalized Photo Gifts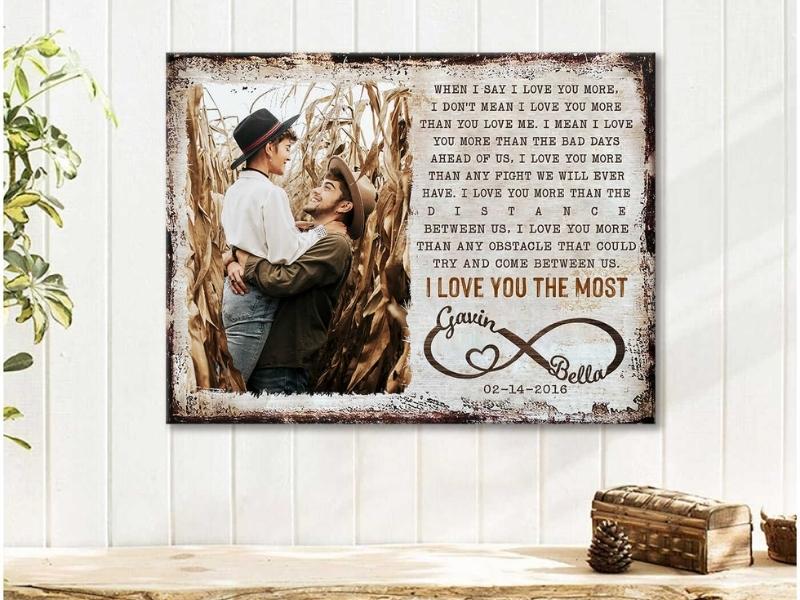 What is more thoughtful than telling your love all the loving feelings you have for him. Going through 3 years has so many things that make both of you might think about giving up sometimes. However, after all, he and you still are in romance. As a result, sending this personalized wall art as one of 3rd anniversary leather gift ideas for husband can also be an item to express your gratitude. Your wedding date can be saved here and last for years to come.
10. Leather Camera Strap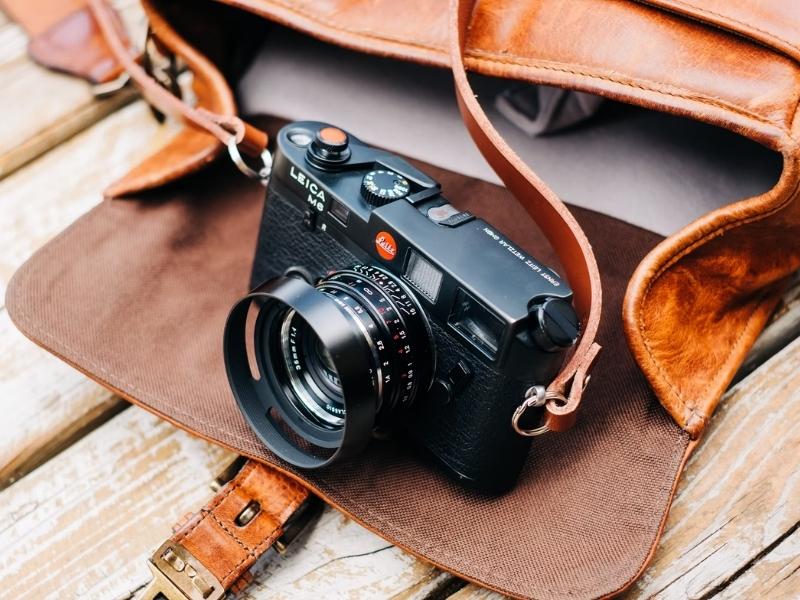 Using a camera strap is the best way to support the weight of camera gear while yet keeping it accessible. A camera strap may keep you going all day if you use it correctly. The second advantage of a camera strap is that it offers safety and protection from damage and theft. Send these things as 3rd anniversary gifts immediately to your partner if he is in love with photography!
11. Leather Valet Tray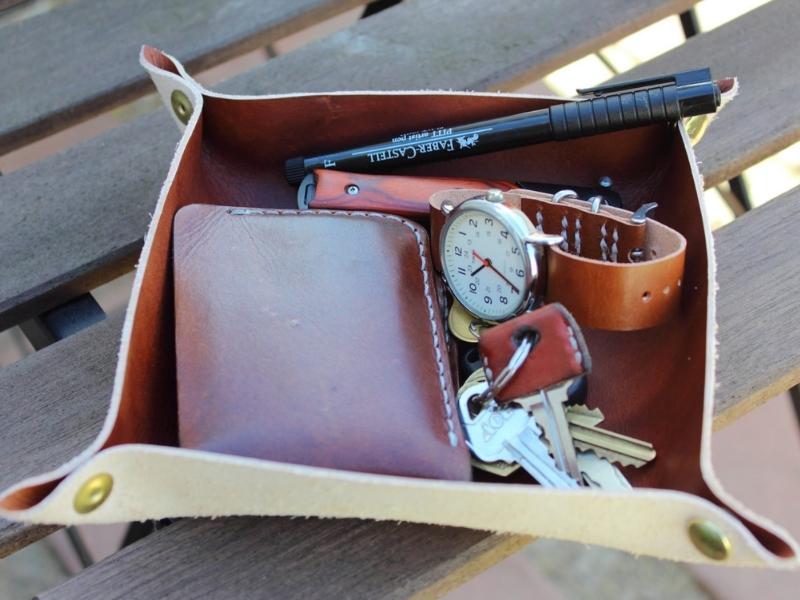 Sending a valet tray as one of the leather anniversary gifts for husband is a discreet approach to let him know what's expected of him while also encouraging him to keep his belongings in order. For daily basics like watches, vehicle keys, driver's licenses, and credit cards this leather valet tray is spacious enough.
12. Leather Sunglasses Case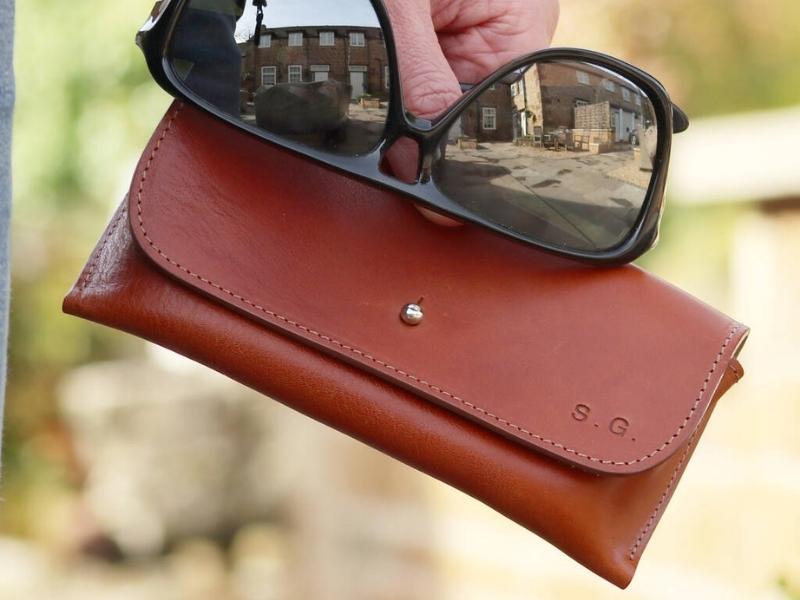 Because they can withstand even very slight friction, leather glasses cases have excellent abrasion resistance and toughness. They have the additional benefit of being well-ventilated. There will be no degradation if you put anything inside. This is the performance of excellent breathability, but don't overdo it. They are also good recommendations to send your man as third anniversary gifts.
13. Leather Desk Pad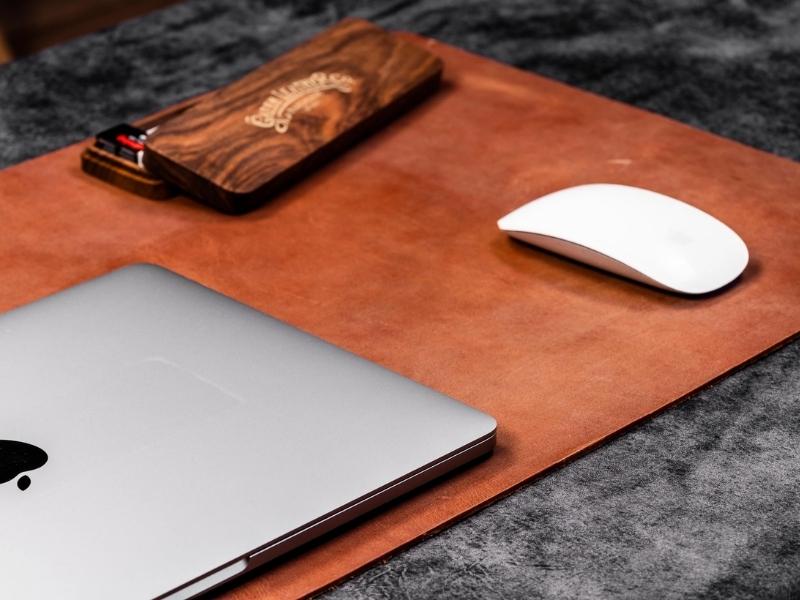 Desk pads, particularly leather ones, provide ample surface protection to prevent scratches or wear and tear on your desk from keyboard/laptop usage or even paper drawings. Leather desk pads that are well-made and thin enough to serve as an excellent blotter alternative provide a smooth surface for writing. Your man will surely never find bother with these products. Sending this third wedding anniversary gift to cheer him up now!
14. Leather Chess Set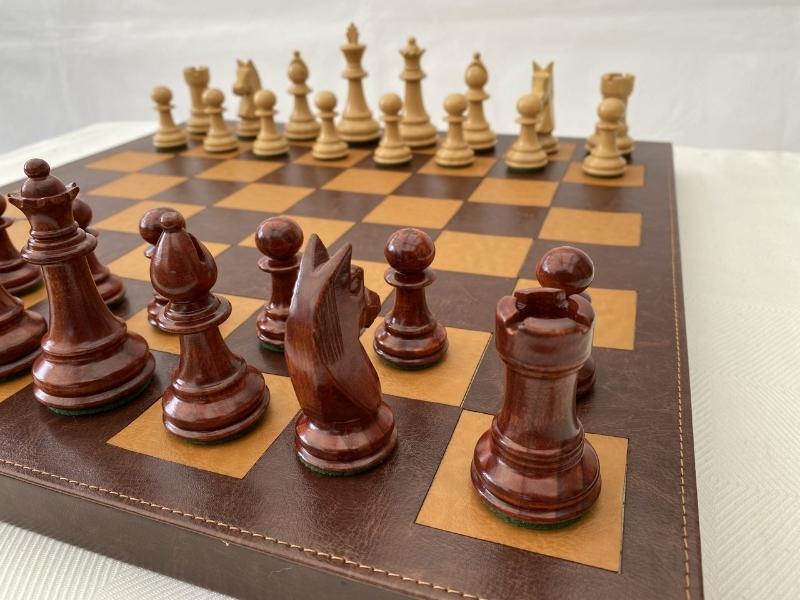 There are several chess sets on the market now that contain a chessboard made from leather. Leather touches merge wonderfully with wood, brass, and other more popular chess board materials, enhancing the overall piece.
It's also feasible to have a Leather Chess Board with a playing surface totally made of leather, as is the case with one of our suggested boards on our list of 3rd anniversary leather gifts for husband.
15. Sunflower Field Wall Art
It's always true that flowers never bother people. Sunflowers are a flower of love, devotion, and endurance. The sunflower's namesake, the sun, has a lot to do with its symbolism. Sunflowers are renowned as cheery flowers, making them excellent 3rd anniversary gifts to bring a smile to your sweetie's face.
16. Leather Picture Frame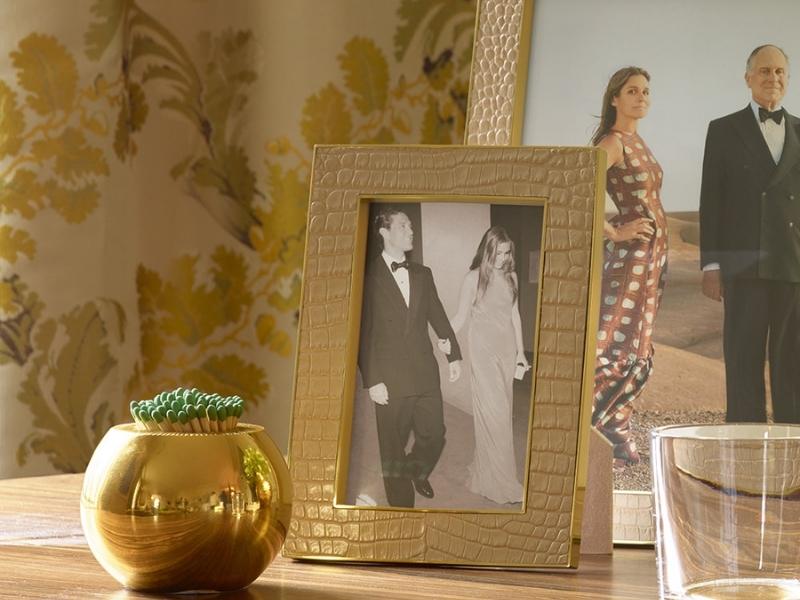 For more than just its ability to show photos, a leather picture frame is more durable. And, since the leather is of higher quality, it gives the impression to prospective customers that your firm isn't just another run-of-the-mill operation. Let's make your memories be with you forever with these long-lasting 3rd anniversary gift ideas!
17. Leather Bracelet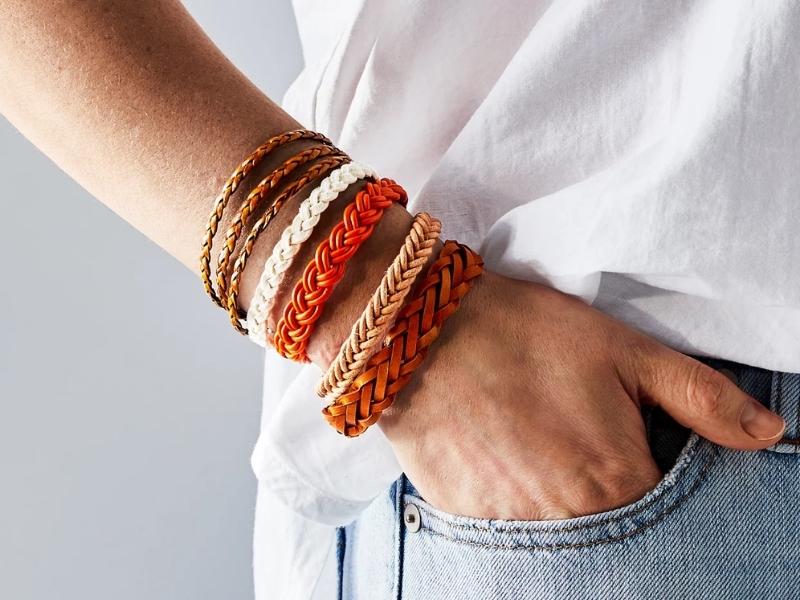 Unisex bracelets often include leather as a material of choice. Because of its flexibility and ability to stretch, it is available in a variety of designs to ensure a great fit. As a result, do not worry whether your girl fits this traditional third anniversary gift or not.
It's better to go with a leather jacket to be more fashion in this society!
18. Leather Makeup Bag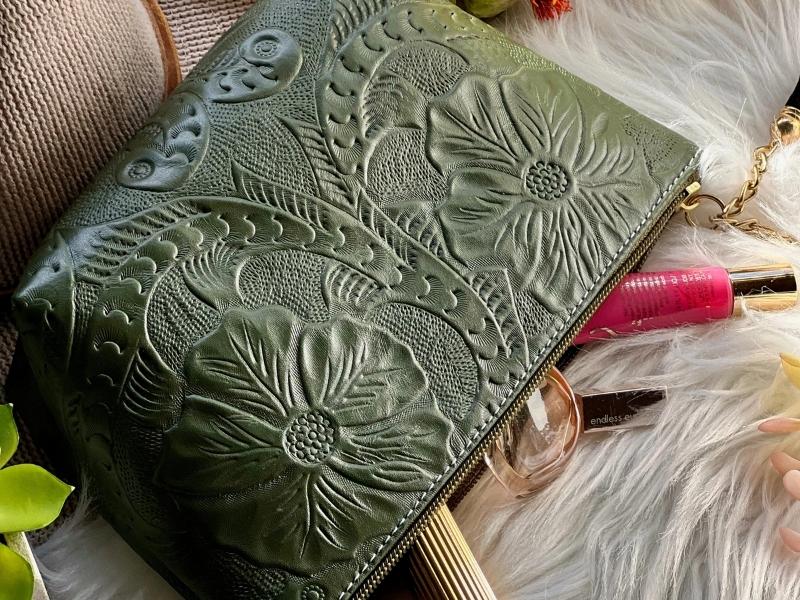 Make life a whole lot simpler for your significant other when they travel with their own jewelry organizer. This may be utilized as a little area for storing household items or other important items. Consequently, your little one will certainly benefit from this. Take advantage of the opportunity and show your love with this clever 3rd anniversary gift!
19. Leather Jewelry Box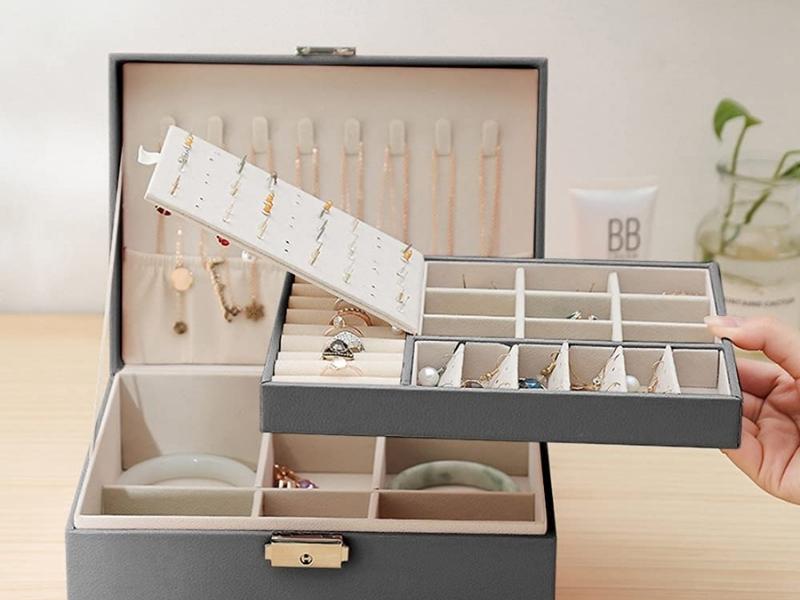 Using a jewelry box helps your mate to keep her decorations in an ordered fashion and assists you to avoid clutter. The boxes contain partitions for various sorts of jewelry and accessories. Most jewelry boxes contain multiple compartments with a specialized design to store a certain kind of jewelry which enables her to keep decorations in an organized way.
Besides, as long as she keeps her jewelry safe and secure in a leather box. She won't have to worry about them becoming damaged or lost. As a result, do not pass up this smart product as one of the anniversary gift ideas for her.
20. Leather Tote Bag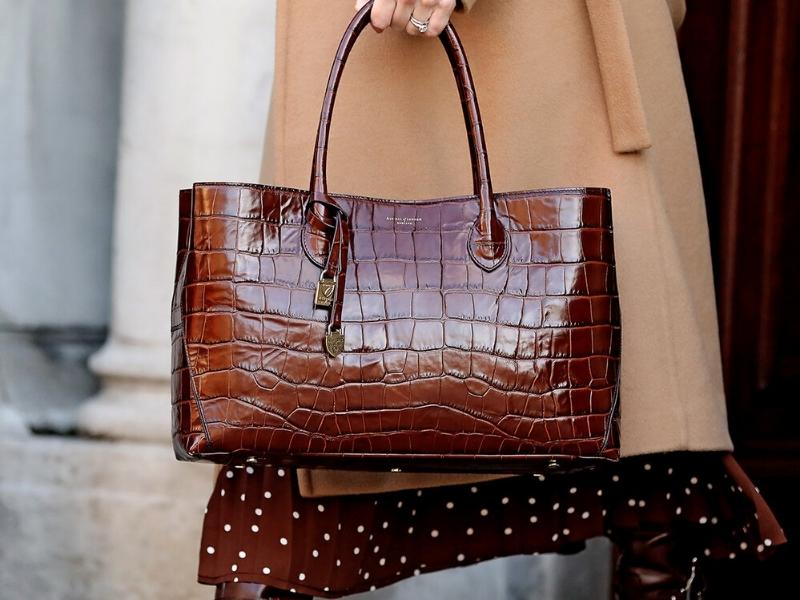 Real leather is a robust and sturdy material that develops character with use and may endure for decades. This is particularly important for leather bags, which may be used all year round, thanks to this treatment. They safeguard her belongings and are built to last. Send your beloved leather bags as 3rd anniversary gifts for her, since most women consider them a necessity.
Think about leather jackets if you love your girl looking more style!
Modern 3rd Anniversary Gifts
When a couple has been in a relationship for three years, they know each other so well that crystal or glass is the perfect symbolic present. As a result, the contemporary symbol for a third wedding anniversary gift is crystal or glass, which symbolizes both the beauty and fragility of a relationship in its early phases.
21. Farmhouse Canvas Wall Art Decor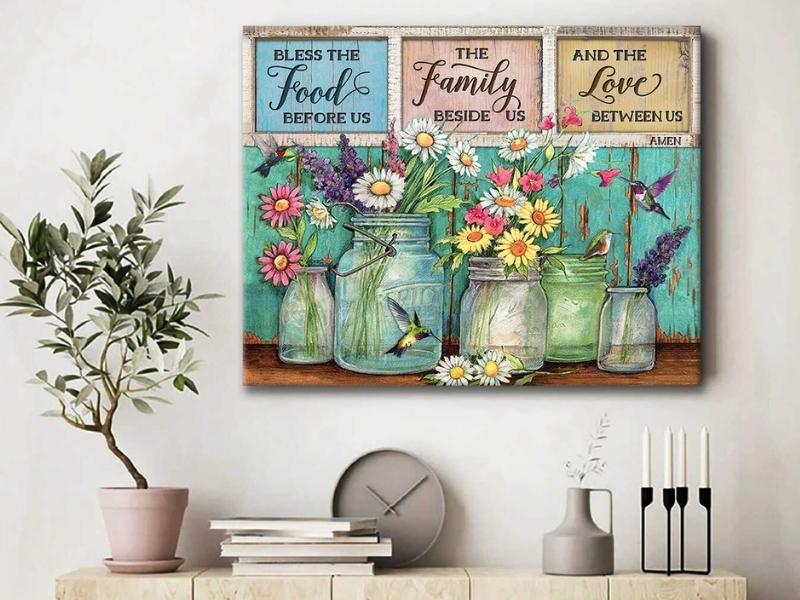 Meaning and understanding may be found in the world around us with art. Art appreciation has been scientifically demonstrated to enhance our quality of life and make us feel better. Thus, a painting of crystal flower vases is an ideal present for a modern third anniversary gift.
22. Crystal Water Bottle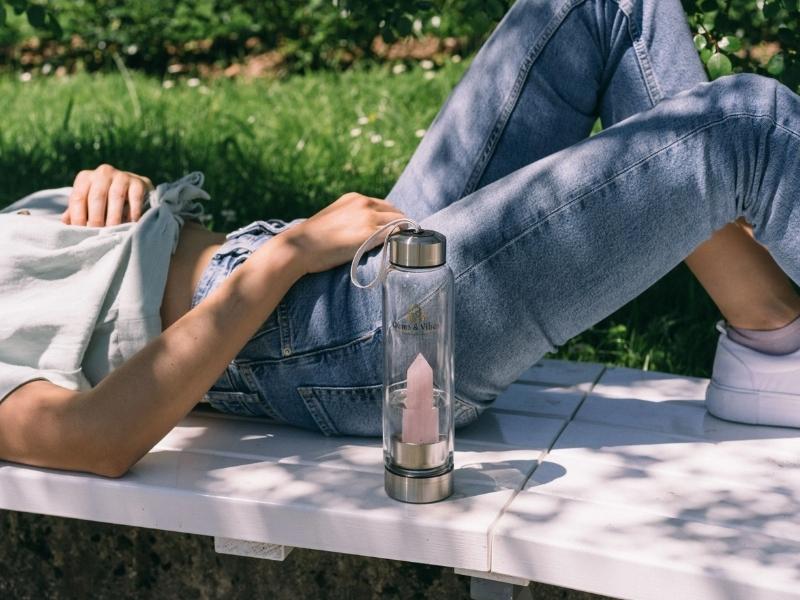 One of the most effective methods of crystal healing is the use of a water bottle loaded with crystals. As a result, our bodies are infused with crystals of healing energy. Water may absorb crystal characteristics. When using the crystal water bottle, you're working at the atomic and nuclear vibrational scales. Thus, this product is meaningful and healthy for sending your mate as a third anniversary gift.
23. Crystal Bracelet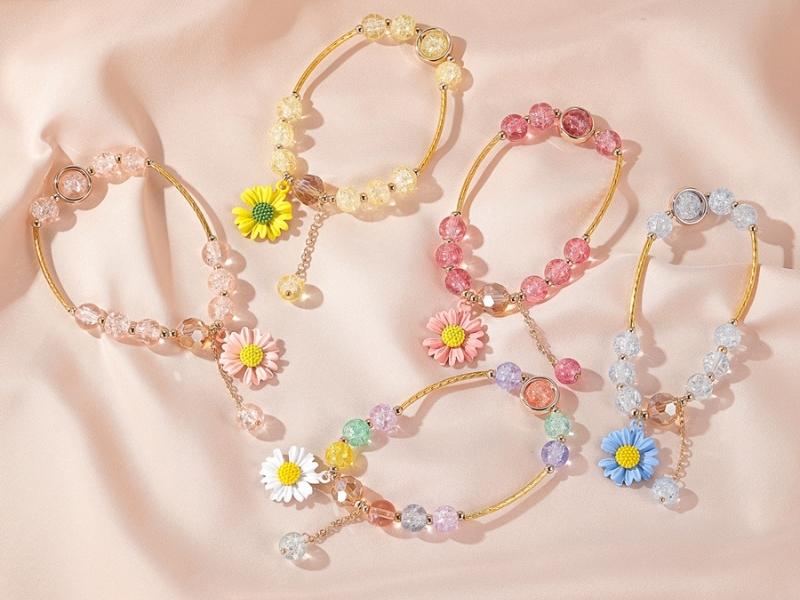 Every crystal has its own special powers that may help you achieve and own your best life. If you want to maintain a healthy body and mind, crystal bracelets are an excellent choice. Together with the increasing degree of stress that people are experiencing these days, let's send them as 3rd anniversary gift ideas to your lover. It is comforting to know that these healing wristbands are always there to keep you focused and grounded when you need them the most.
24. Crystal Rings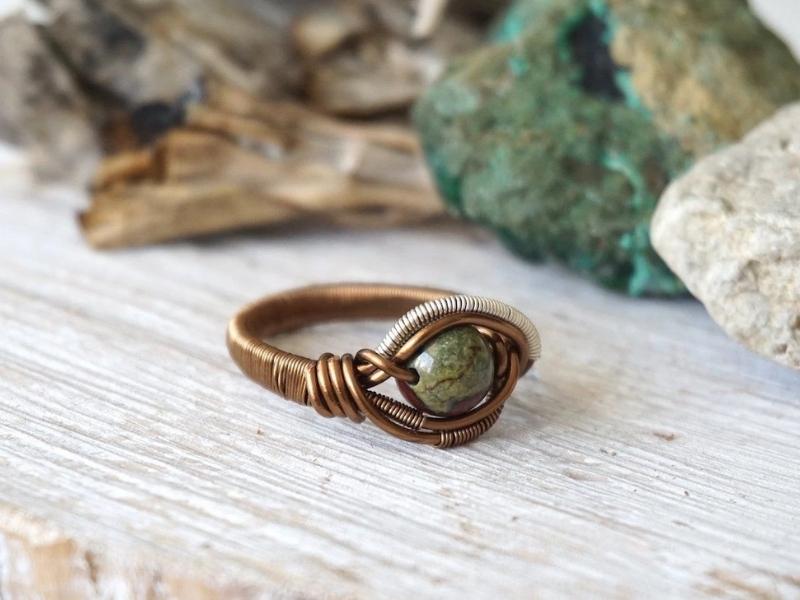 In addition to clearing energetic clutter and negative energy, crystal rings may let you achieve a state of subtle energy balance. Giving them as three year anniversary gift ideas might help your beloved feel better about himself/ herself. They can also protect you spiritually and keep your energy levels stable. The subtle energy system in your body may be brought back into harmony by the use of crystals.
25. Crystal Hearts
Crystal hearts are another option for 3rd anniversary gifts in crystal. They're sure to delight and inspire your spouse with their attractive design and sweet message. It is believed that holding or applying them to the body may aid in the recovery of bodily, mental, and spiritual well-being.
26. Crystal Coasters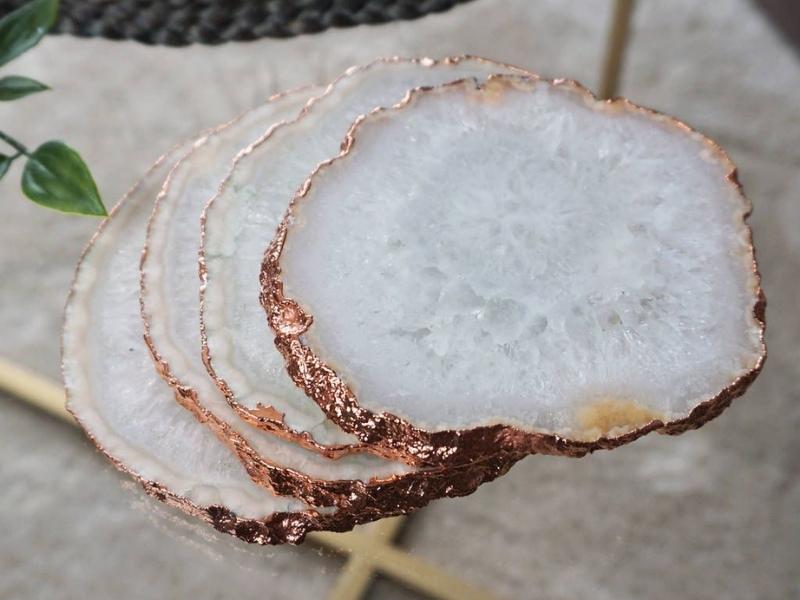 A coaster is an absolute must if you don't want your table to be covered with scuffs and dried-on stains from your beverage. In the circumstance that a hot or cold cup is placed on it, it shields the tabletop from damage. Consider giving your partner a set of crystal coasters as a modern third anniversary gift.
27. Crystal Rollers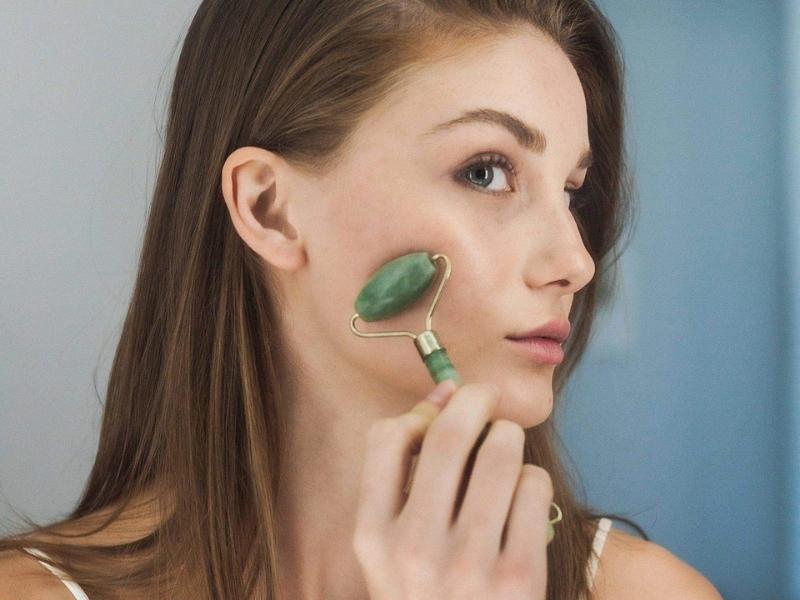 In case your sweetheart is a kind of skincare person, grab this occasion and give crystal rollers as 3rd anniversary gifts. There's no need to chill a crystal face roller since the skin will already feel cold when it's used at room temperature. She/ he can relieve puffiness and inflammation by gently rubbing the crystal balls over the cheeks, chin, and forehead.
>>> Read more about anniversary gifts by year:
People come and people go. It is not always simple for us to maintain a happy and long-lasting relationship. However, you and your partner may overcome countless obstacles in life in some ways. A significant milestone in your life should be commemorated in order to warm up and deepen your connection. Together with the 3rd anniversary gifts described above, Oh Canvas aims to provide you with the greatest options ever!