2nd anniversary gifts are the most sought-after these days. You may send a wide variety of things to the people you care about. It is not always simple to choose the best one. You also need to choose a gift that adequately expresses your feelings of love and admiration. So, how do you recognize the second year of your relationship in a unique and exciting way? With Oh Canvas, we will discover the greatest ways to commemorate this year's most significant day!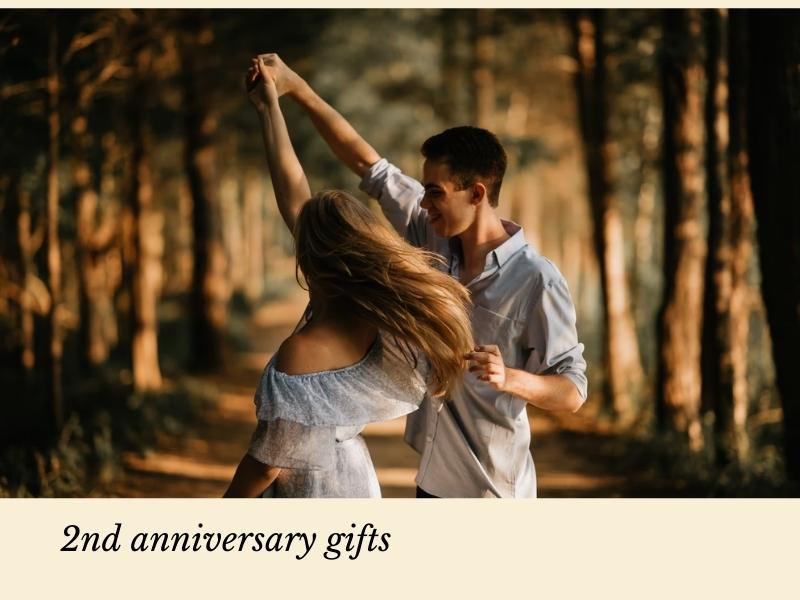 Traditional 2nd Anniversary Gift
Cotton is the traditional 2nd anniversary gift. The reason for this is that it represents the strength and comfort of your partnership. You and your spouse are woven together like threads of cloth to produce a strong and durable object with the warmth and comfort of a real relationship. It'd best to present your love linen white clothes for instance for the second year of your relationship since this is the traditional 2nd anniversary theme.
1. Personalized Photo Gifts for 2nd Anniversary Gifts
Having been together for two years is not a long time in the grand scheme of things. However, it is recorded as 24 months, 104 weeks, 730 days, 17 520 hours, and 1 051 200 minutes. An anniversary is always a memorable occasion in a relationship, no matter what the reason. Everything in your love is worth celebrating on this special day. Every anniversary should be celebrated to the cheerest extent possible.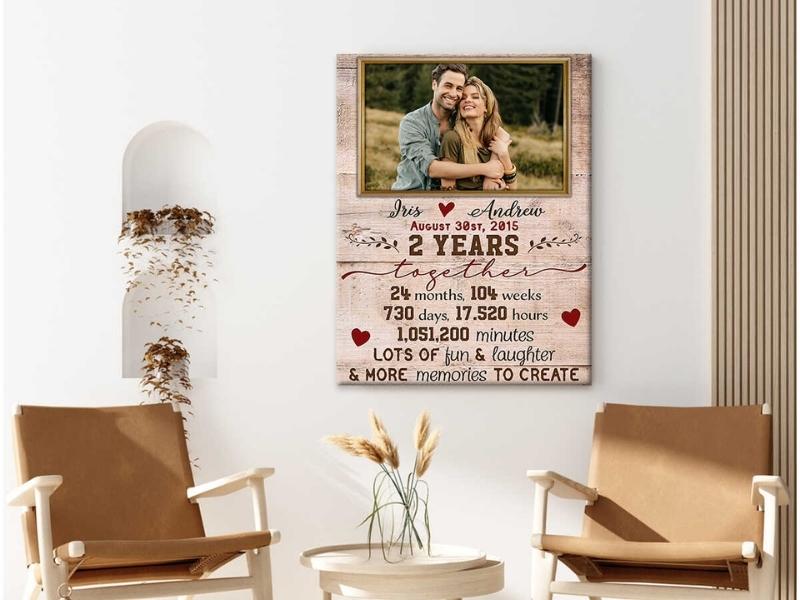 2. Cotton Stems
Using cotton stems to decorate your house is a great idea. Cotton stems may be stored for up to five years if they are kept in good condition and protected from the start. If your lover is a big fan of farmhouse style, consider sending them as 2nd anniversary gifts. Farmhouse decor is perfect in its use of whites, greens, and creams.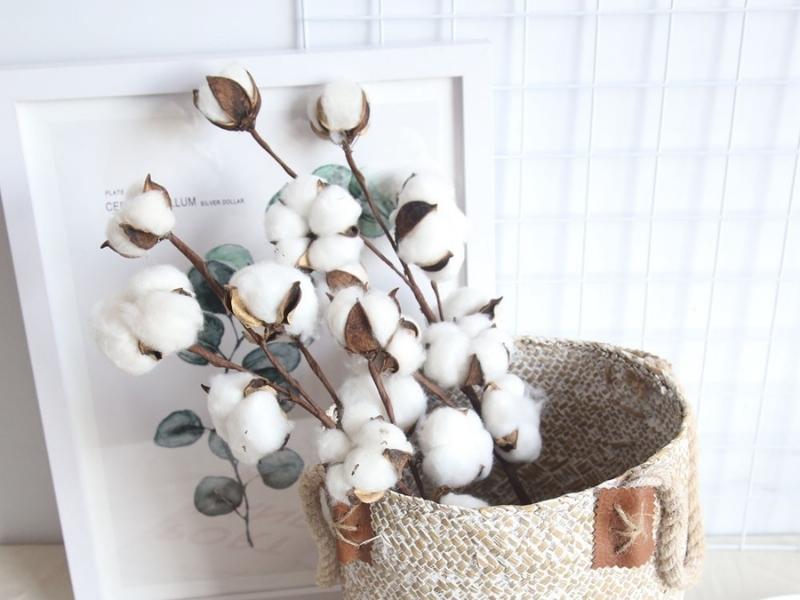 3. Throw Blanket
Throw blankets, as opposed to bedspreads, quilts, and duvet coverings. Throw blankets have the benefit of being quite adaptable in terms of their use as a home decor element. Since it is lightweight and portable, changing the decor of your rooms is a cinch. If you tend to refresh your house with decorations, give yourselves this as a traditional 2nd anniversary gift.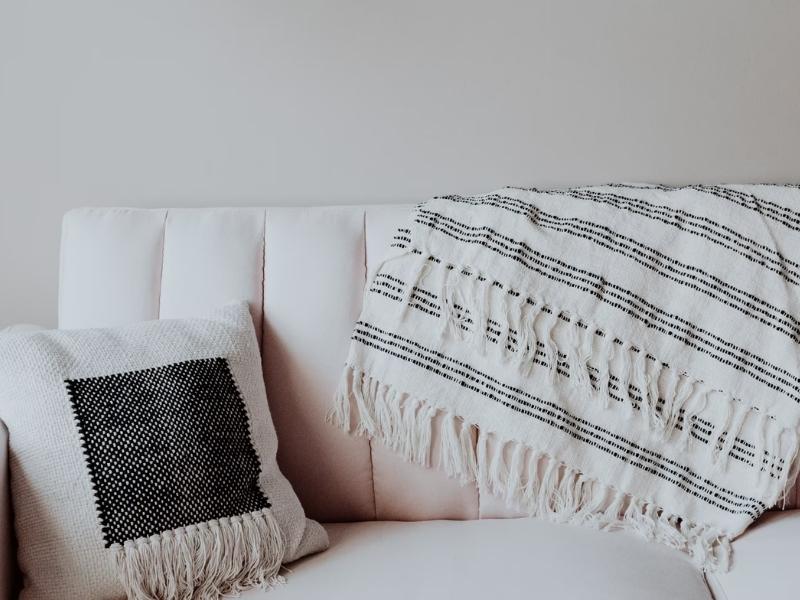 4. Cotton Picnic Blanket
For a traditionally romantic way to mark two years of marriage, treat your loved one to a lavish picnic on a gorgeous cotton picnic blanket. Cheese, wine, bread, and other delectable snacks might be included in a picnic basket. That is beyond sophisticated to give these products to you as 2nd anniversary gifts.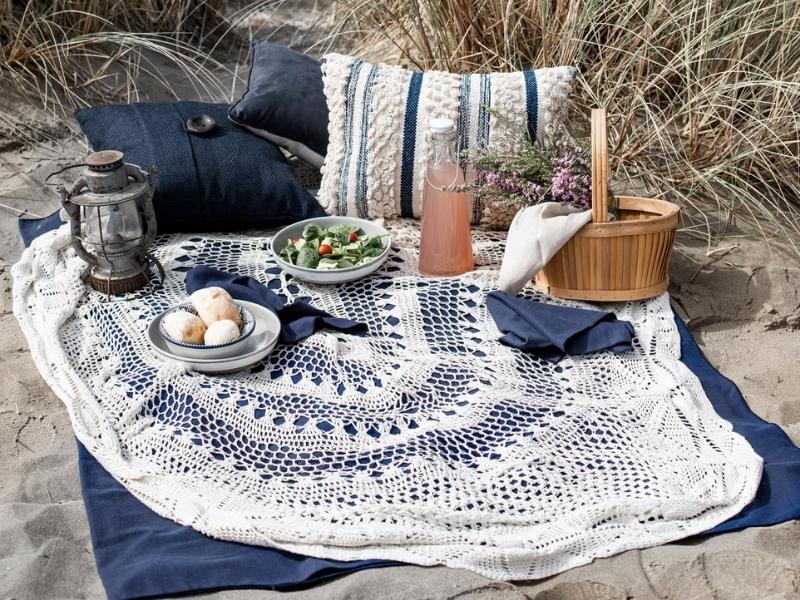 5. Decorative Pillow
Another to adorn your house is by adding decorative pillows. The colors of draperies, walls and area rugs may all be incorporated into a room's decor with the help of decorative pillows. Additionally, they may be utilized to give the appearance that they were flung upon a piece of furniture in order to create a more relaxed atmosphere. Hence, it is also great to give your spouse those items as 2nd anniversary gifts.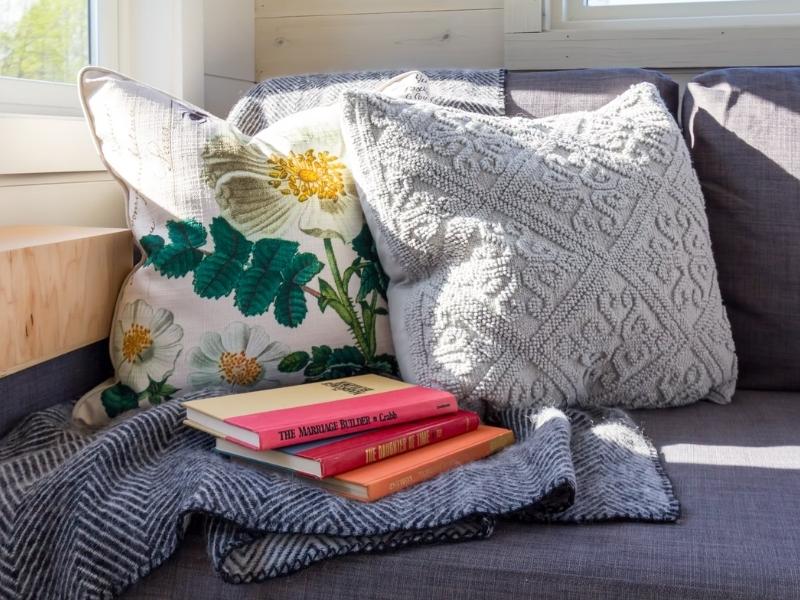 6. Cotton Bed Sheets
It is easy on the skin and allows for plenty of ventilation since cotton is a naturally occurring fiber. A cool sensation and a restful night's sleep are the results of the fabric's ability to draw moisture away from your skin, allowing the vapor to flow freely through the fiber. High-quality cotton sheets enable you to adjust your own temperature, resulting in a more peaceful night's sleep. Those 2nd anniversary gifts are likewise a terrific choice in order to make your life better.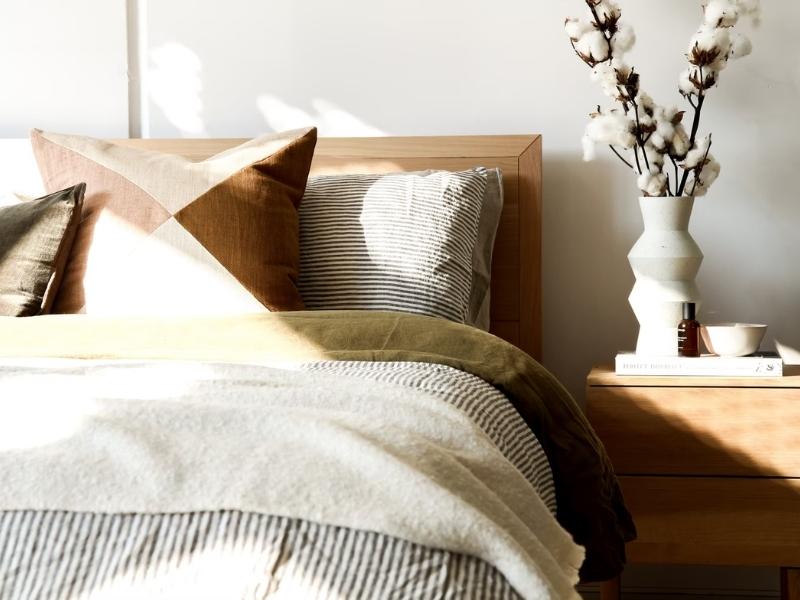 7. Cotton Table Cloth
Cotton tablecloths are an excellent choice for everyday usage in an eat-in kitchen or casual dining area. Cotton is cheap to manufacture and process, therefore it is available in a wide variety of forms. Compared to other materials, few are as durable as long-lasting cotton. Send these as 2nd anniversary cotton gifts to give your kitchen a fresh new appearance!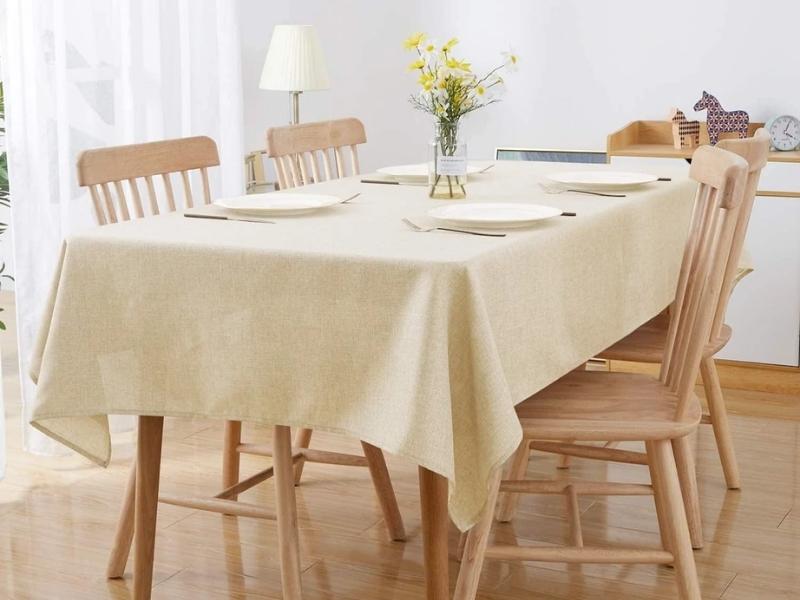 8. Cotton Hammock
Cotton hammocks are among the comfiest. This fabric is smooth, breathable, and stretches a little to fit your body perfectly. Low stain resistance and color fading are the main drawbacks of cotton. Send him/ her these anniversary gifts for cotton if he/ she is seeking a way to relax when being fatigued.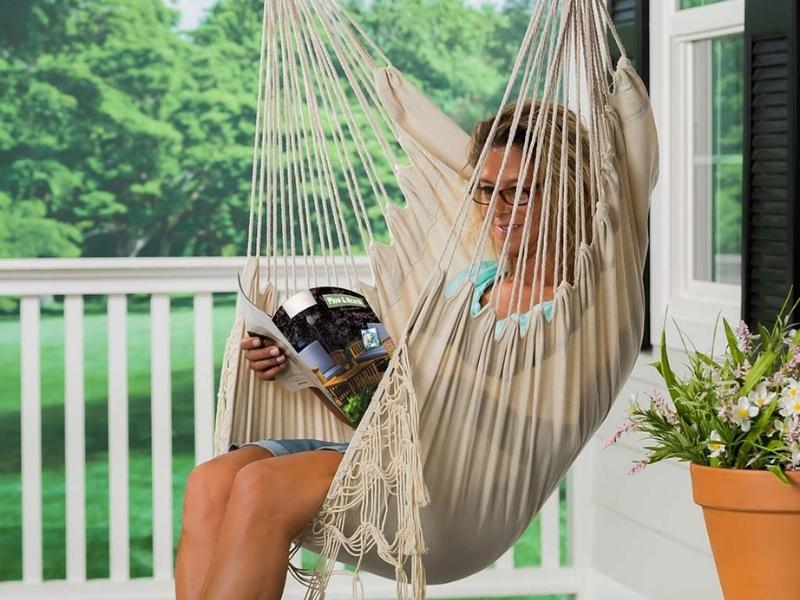 9. DIY a Cotton Scarf
Sometimes all you need to show your partner how much you care is the best traditional 2nd anniversary gift from the heart. You have spent weeks attempting to learn the art of knitting, and dealing with horribly lost stitches has taken a lot of blood, sweat, and tears, so giving something you have produced yourself has a special meaning. Knit your better half a cotton scarf, beanie, or, if you are feeling very daring, a sweater with your initials on it as a unique anniversary present for your second anniversary. Because it was produced by you, he/ she will adore everything you serve them.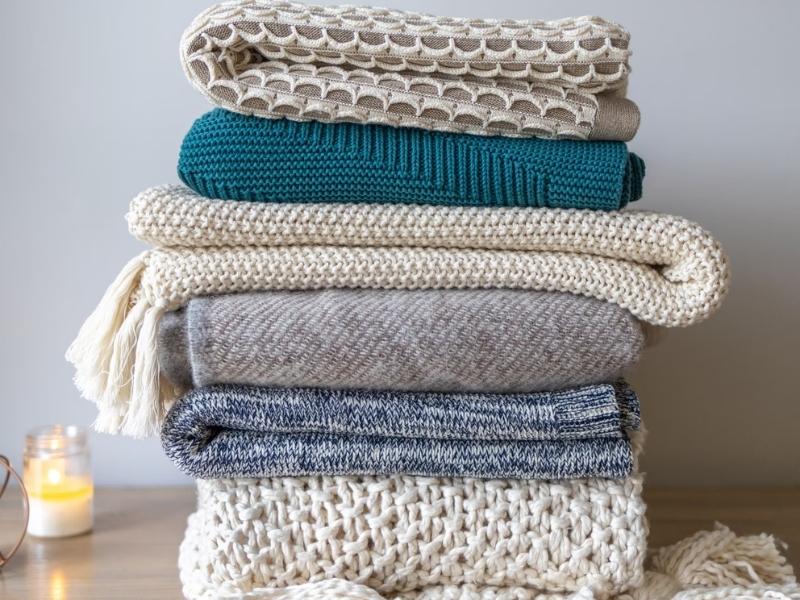 10. Cotton Wall Hanging
The sound waves are less likely to bounce off of fabric wall hangings and tapestries than they would off of a hard surface. Hanging a wall tapestry on a cold outside wall might help keep the room warm and insulated. Make your living space look more beautiful by giving this second anniversary gift to your mate!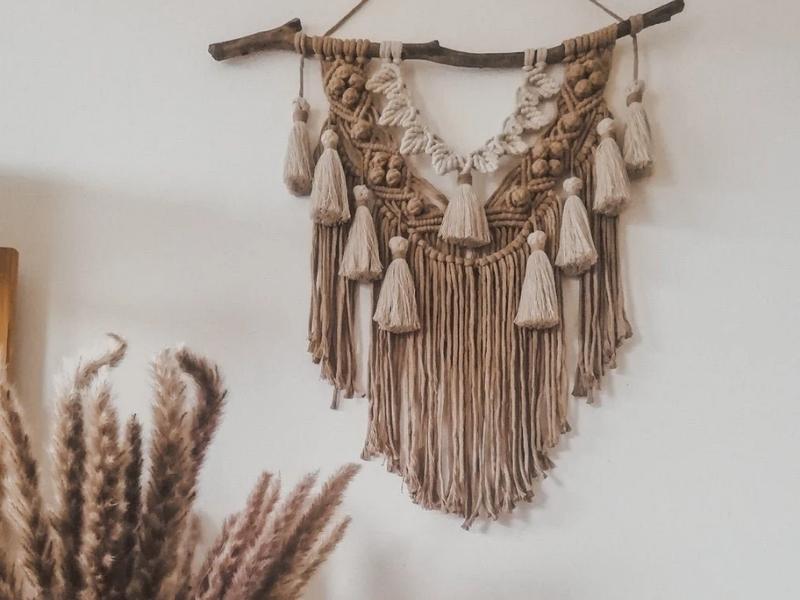 11. Cotton Wall Art
The greatest way to complete space is with wall art. It brings the room to a satisfying conclusion while also tying the narrative together. Wall art is an excellent finishing touch that elevates a space from just utilitarian to visually stunning.
It is said that cotton blossoms provide good fortune, healing, and protection to those who wear them. This 2 year anniversary gift is an excellent way to give your celebration a deeper significance.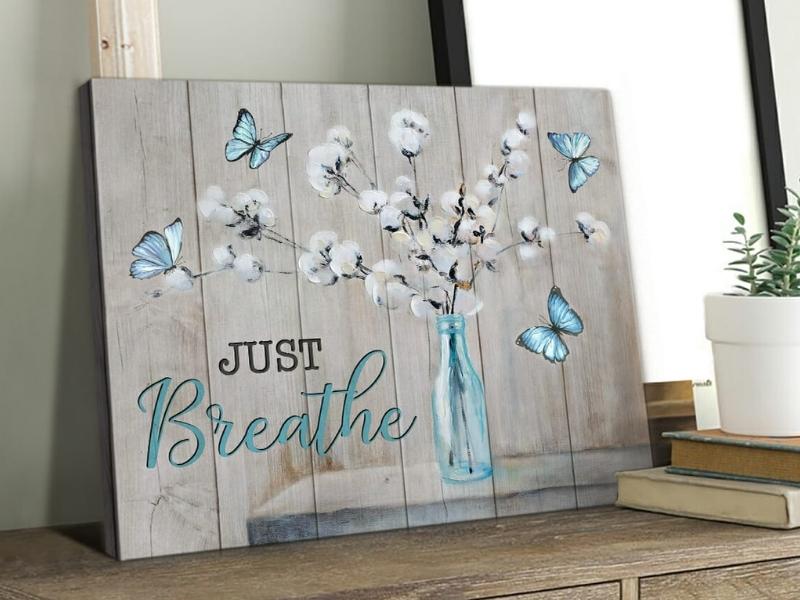 12. Colorful Sock Subscription
Socks made of cotton are more breathable than those made of polyester. This guarantees that your feet will not sweat as much and that the material will wick away any extra moisture from your skin. Those with sensitive skin or allergies may also benefit from cotton's hypoallergenic properties. Hence, do not hesitate to give your one and only those items as 2nd anniversary gifts for him.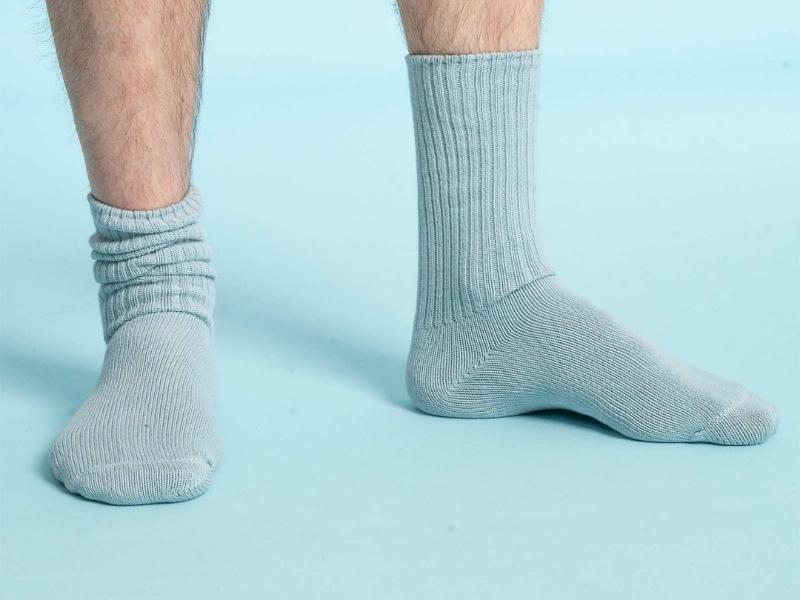 13. Cotton Pyjama Set
It is considered that pajamas are popular as sleepwear because of their fabric material, which provides the ultimate comfort for the wearer. Even the most delicate skin may benefit from this fabric's softness. In addition, these materials are very breathable, which helps keep you cool and dry. This aids in a good night's sleep. So, what are you hesitate for not sending them as 2nd anniversary gifts for him?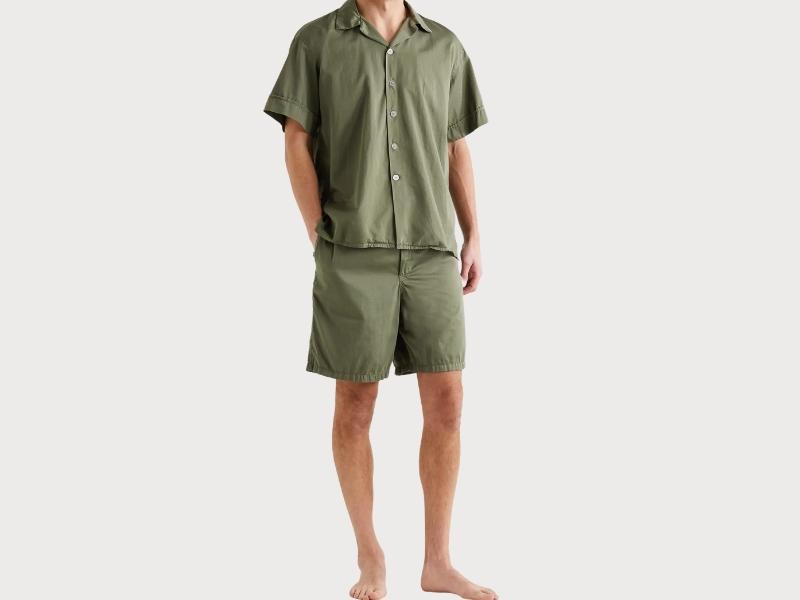 14. Cotton Towel
Natural cotton may be found in many products. It is also more absorbent than synthetic fibers. As a result, the cotton towels are very absorbent as well as have a high capacity for perspiration evaporation. Hence, they are ideal to be sent as anniversary gifts for him.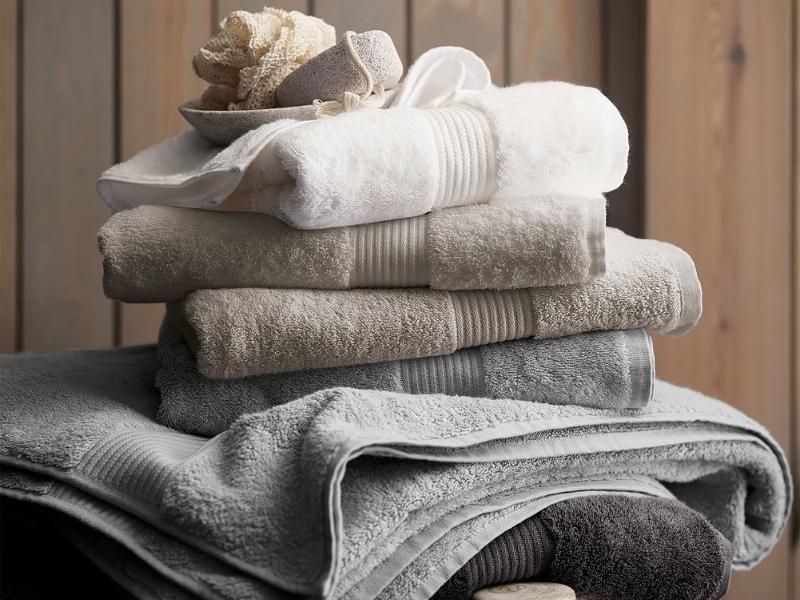 15. Stylish Sweater
A luxury cotton 2 year anniversary gift is a great way to mark this special milestone. When the weather turns cold, sweaters are a go-to piece of outerwear for stylish guys. They add texture and layers to their ensembles while also keeping them warm.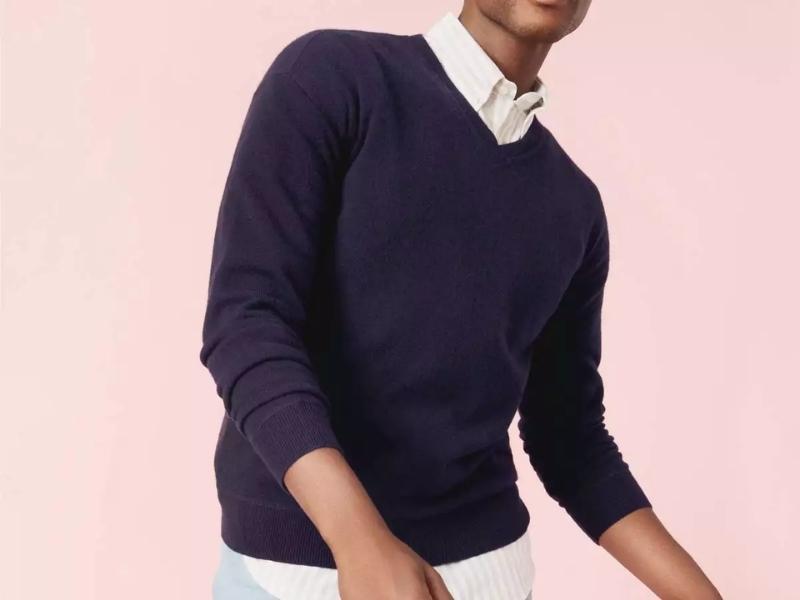 16. Cotton Candles
For a sweet 2 year anniversary gift, a ceramic candle is all you need. Adding a rustic touch to your home design, this candle set also smells like something is baking in the oven. Fig and walnut bread, apple and nutmeg pastry, or spiced acorn leaves are some of the options available.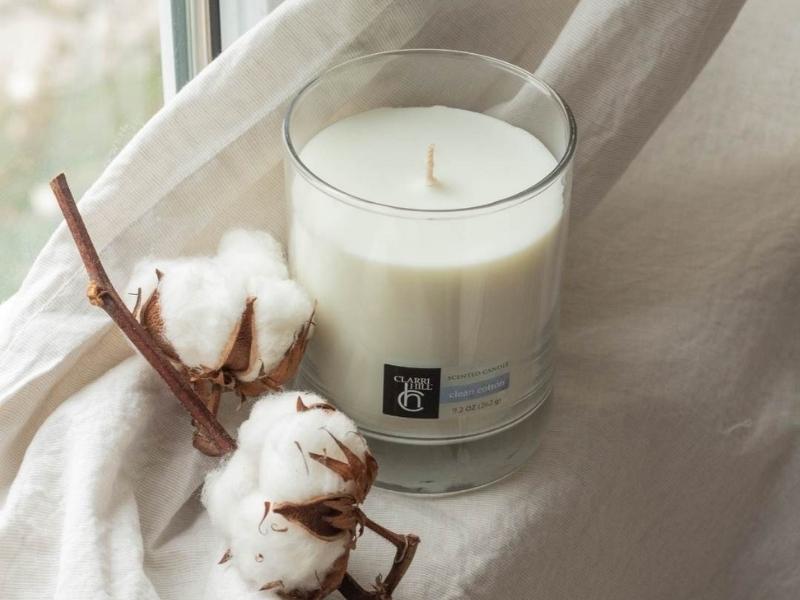 17. Cotton Apron
Cotton is the most popular material for making aprons, and for good reason. In addition to being light and simple to care for, these hats are also quite pleasant to wear. As a result, the cotton apron is the most popular choice for 2nd year anniversary gift for her.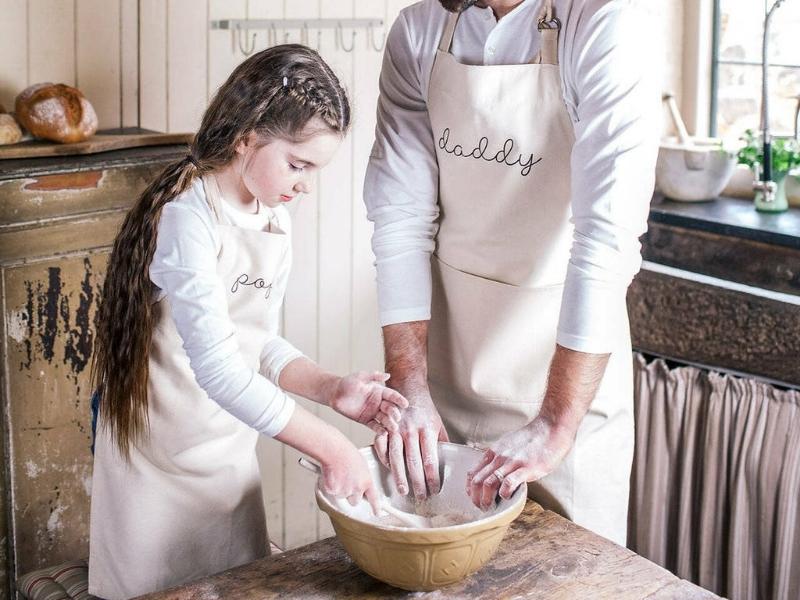 18. Cotton Slippers
Slippers are a common household item. However, a wide variety of materials and styles of slippers are available in a variety of sizes and shapes. As a result, many people have a hard time deciding which slippers to wear in various situations. Together with the benefit when using a cotton item, we suggest sending a cotton slipper as 2 year anniversary gift.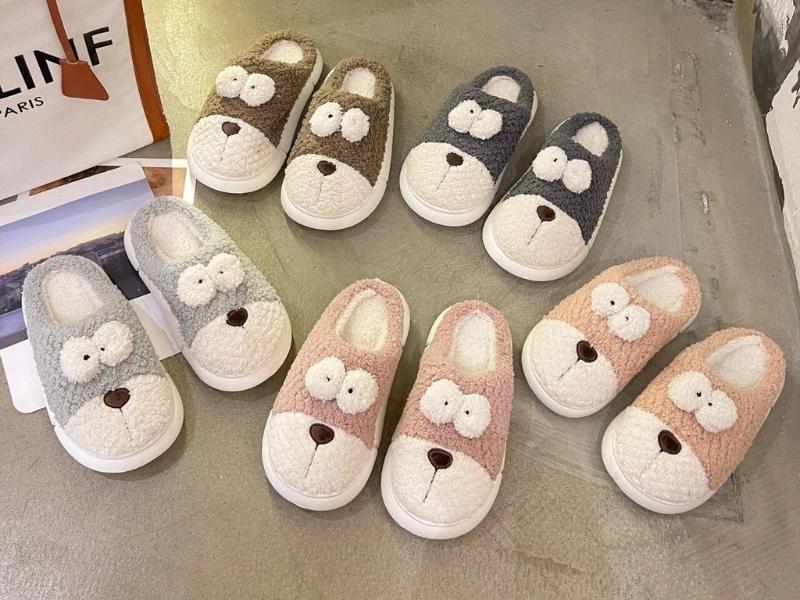 19. Cotton Nightgown
The all-natural fabric does not irritate the skin since it is lightweight and pleasant to the touch. As a result, it is an excellent idea to be sent as a 2nd year anniversary gift for her. A better night's sleep may be achieved because of its breathable nature, which enables air to flow around the skin. In the morning, you will not feel sluggish since cotton does not stick to your skin.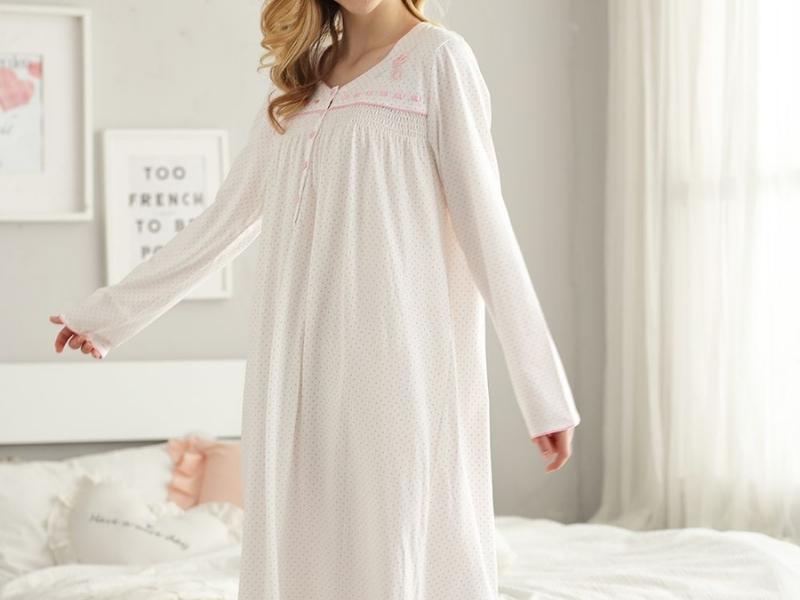 2nd Anniversary Gift Modern
Besides being the traditional 8th anniversary gift, pottery pieces are the second anniversary gift modern ideas as well. The fragility of pottery yet its elegance and beauty make it something to be treasured and protected. Many people were drawn to pottery because of its capacity to capture the power and fragility of a new relationship in its delicate but robust form.
Thus, if you love to find more ideas about pottery gift recommendations, do not pass up the 9th anniversary gift blog!
20. Pottery Pestle and Mortar
Did you know pestle and mortars have been used since the Stone Age to smash and grind ingredients? Thus, they are not only simply ornamental but also cooking utensils. Whether you're a cook-three-meals-a day-at-home sort of person or simply an appreciator of a nice sauce, you do need one. A mortar and pestle will smash nuts and ground spices with ease. You may use it to emulsify garlic and oil into a creamy aioli and crush chilies and ginger into curry paste. They are such excellent to be sent as 2nd anniversary gifts, aren't they?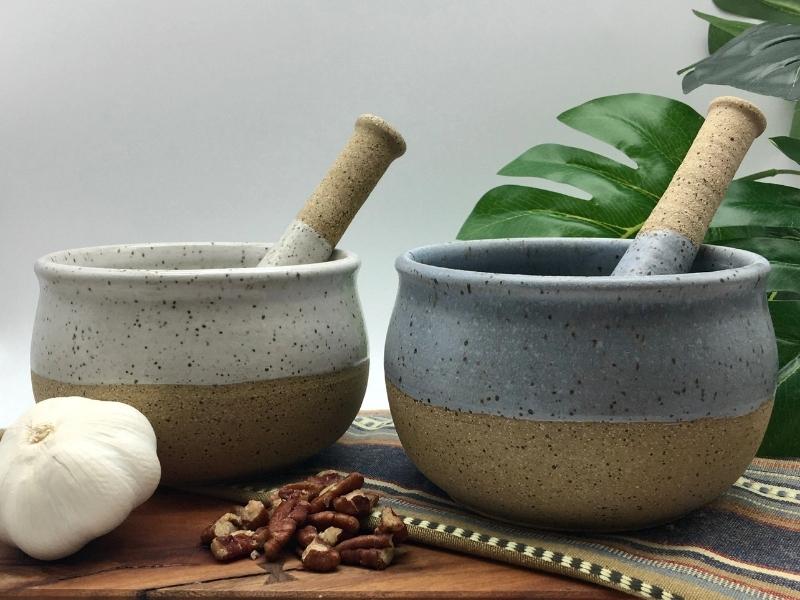 21. Ceramic Ball Earrings
The benefits of ceramic balls are their lightweight, minimal friction, high-temperature resistance, increased stiffness, increased hardness, smoother surface, and increased corrosion resistance. You may wear these lightweight earrings while your newly pierced ears recover rapidly. These ceramic ball earrings as a 2nd year anniversary gift for her are an excellent starting point for your lover's ear-piercing journey!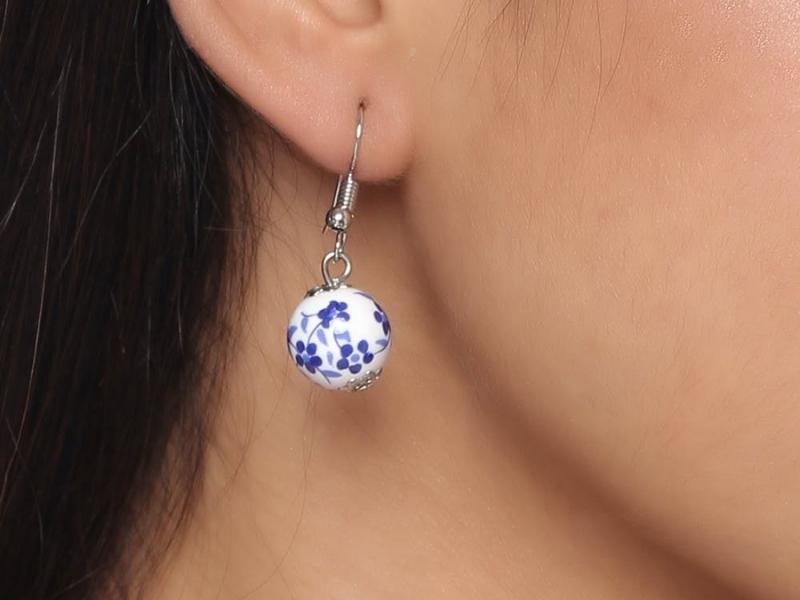 22. Ceramic Candle
Decorative ceramic candles come in a variety of shapes and sizes. However, in a common way, bacteria and bigger protozoans may be effectively removed using ceramic filters. Few microorganisms are less than a micrometer in diameter. When the water seeps through the ceramic filter, the germs are filtered out. Give your love this year 2 anniversary gift to improve your health better.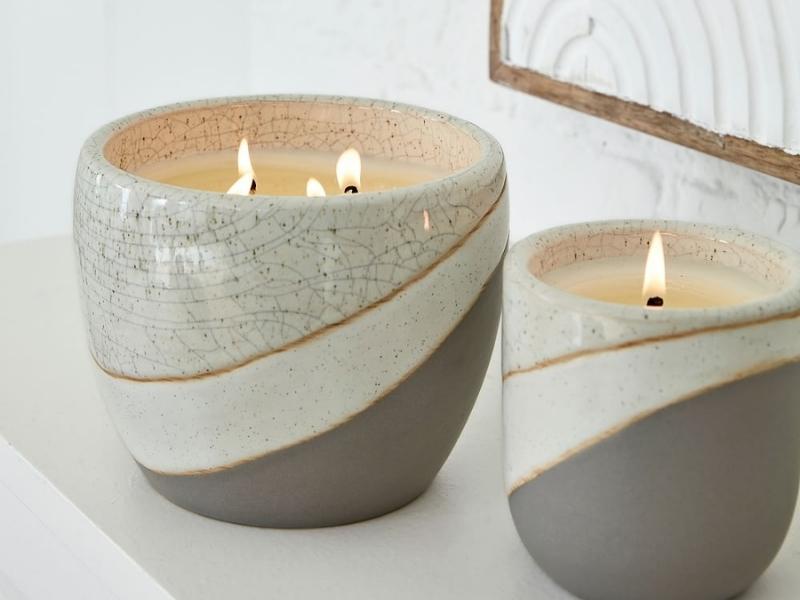 23. Pottery Classes
There is nothing wrong with this unconventional 2 year anniversary gift if your spouse is a fan of crafting. Taking pottery lessons will allow his/ her to expand her skill set, meet new people. And, if everything goes according to plan, bring home some beautiful new pottery to display in your shared home.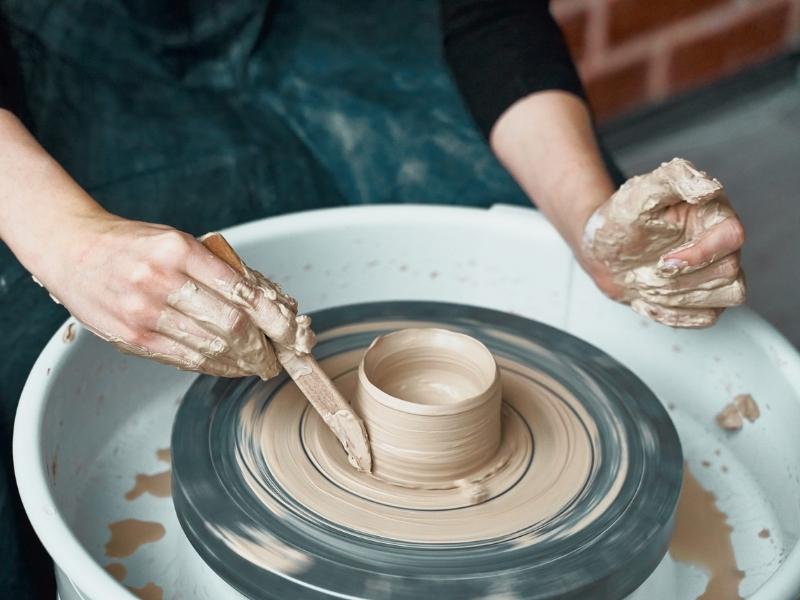 24. Pottery Coffee Mug
Sending your mate a pottery mug as the second year anniversary gift is never a bad idea. They are better than glass mugs because they keep your coffee hotter for longer. Keeping your coffee hot for as long as feasible will allow you to savor the aroma and flavor for as long as possible. It also offers the best possible coffee experience.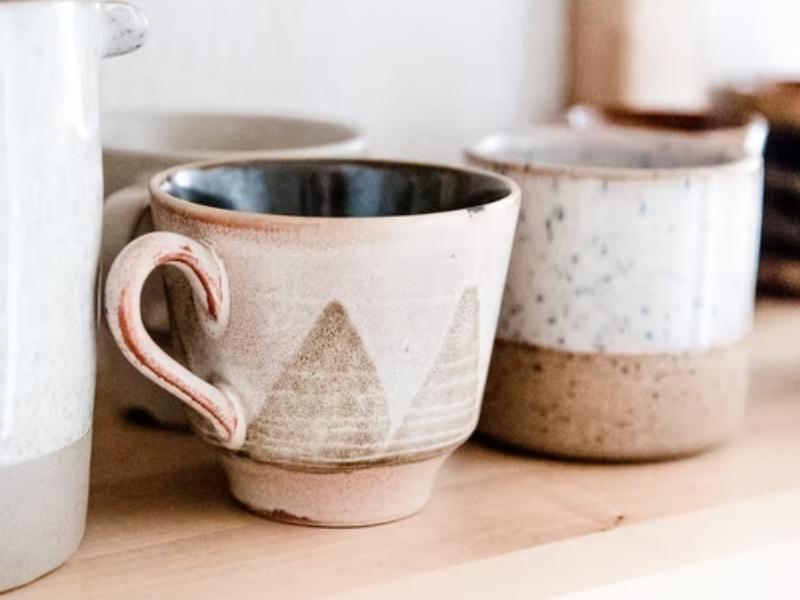 25. Pottery Ring Dish
While exercising, playing sports, or near machinery or heavy equipment, it is important that rings be properly fitted and withdrawn. Ring dishes will keep your ring secure from dents or scratches, household cleaners, and any makeup or lotion that gets on it, all while reducing your risk of losing it. That is the reason why giving them as 2nd anniversary gifts will never be ignored for years.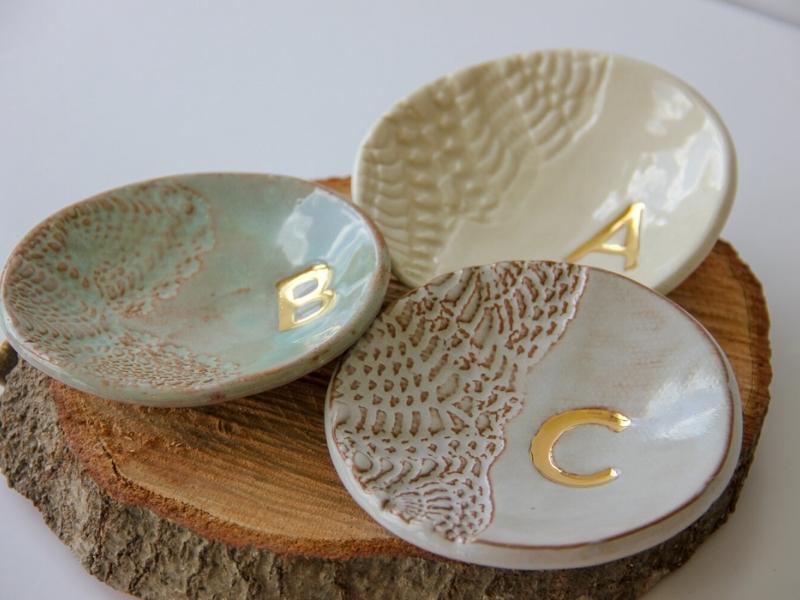 26. Initial Cufflinks
Ceramic is another material that may be used in place of pottery with little to no difference in appearance. Your spouse may use these monogrammed cufflinks with their favorite suit during a special anniversary dinner or reserve them for another special occasion. Consider sending them as 2nd anniversary gifts to enhance your lover's appearance!
>>> Further reading about anniversary gifts by year:
The best 2nd anniversary gifts for your loved ones are mentioned here. We have categorized our 2nd anniversary gifts into contemporary, classic, for him, and for her so that you may discover exactly what you are looking for. Let Oh canvas make it easy for you to show your love by giving the finest to the one you care about most. Hence, if you have any more suggestions about this topic, do not hesitate to hit the comment box below!