Congratulations on a decade of your love story! Picking up a 12th anniversary gift for your spouse or a favorite pair is now the enjoyable part. The 12th anniversary is just as wonderful as any other anniversary, and it's a good time to reflect on all the good times you've had together. Keep reading this blog from Oh Canvas to not miss out on any soothing item to delight your loved one! We have included many amazing ideas of ours and third party products that will help you celebrate and enjoy life's biggest moments.
What Is the 12th Anniversary Gift Traditional and Modern?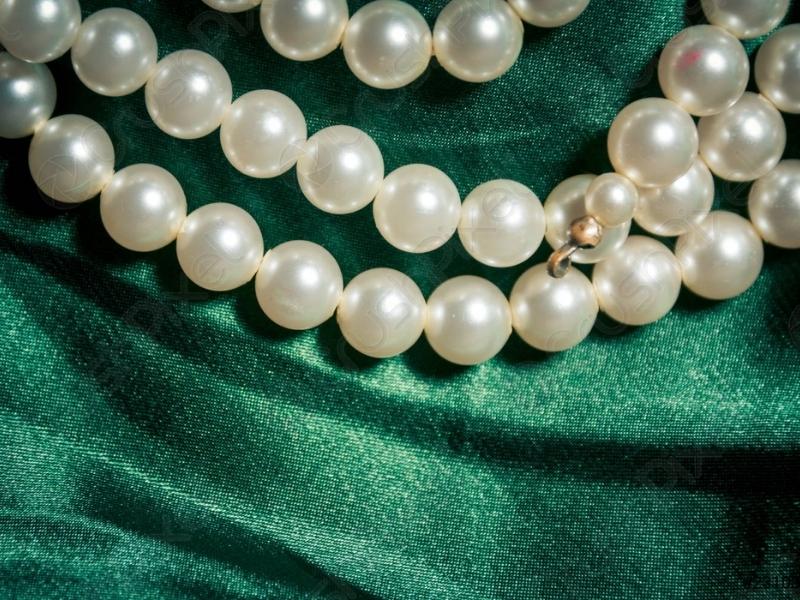 Traditional 12th Year Anniversary Gifts
If you're looking for a romantic gift that has special sentimental value to celebrate a happy marriage, there are customary gift options for the yearly wedding anniversary. The customary 12 year anniversary gifts are silk and fine linen, two materials that signify the life a happy couple has made together. Even if you're stumped on ideas, a collection of our top suggestions in the traditional theme includes anything from silk eye masks to elegant linen napkins.
Modern 12th Wedding Anniversary Gifts
Pearls are seen as the most current 12th wedding anniversary gift choice. To commemorate a decade of marriage, why not gift your spouse with a precious gem? Pearls have long been associated with virtues such as innocence, sincerity, and sage knowledge. Our favorite mother-of-pearl presents include anything from a high-end watch to a high-end pen, all of which are traditionally associated with the modern theme color, oyster white. When purchasing real pearls, certification is required to assure authenticity, which these possess.
47+ Traditional and Modern 12th Year Anniversary Gifts With a Personal Touch
12 Year Anniversary Gift for Husband
1. Versatile Tie Gift Set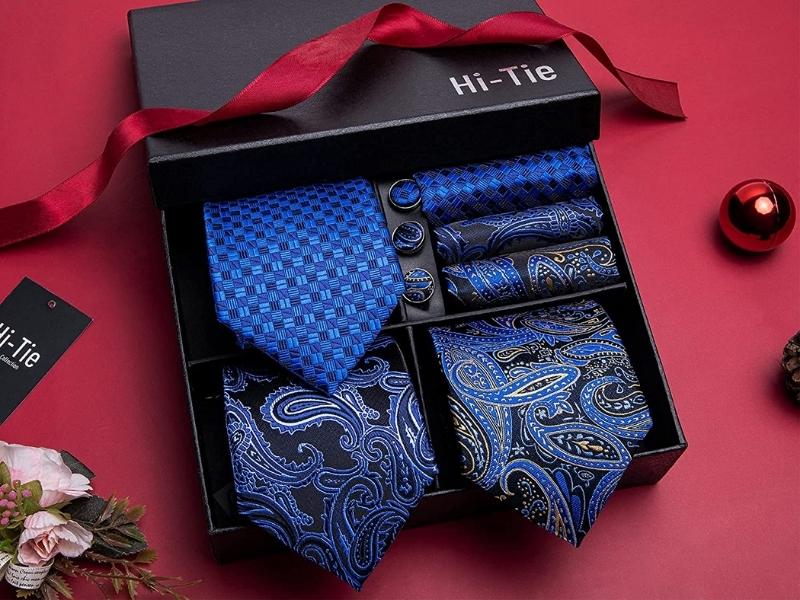 When you give him this great gift tie set, he'll always be the best-dressed guy on formal occasions. A fine linen-and-silk pocket square and tie are included.
2. Silk Polo Shirt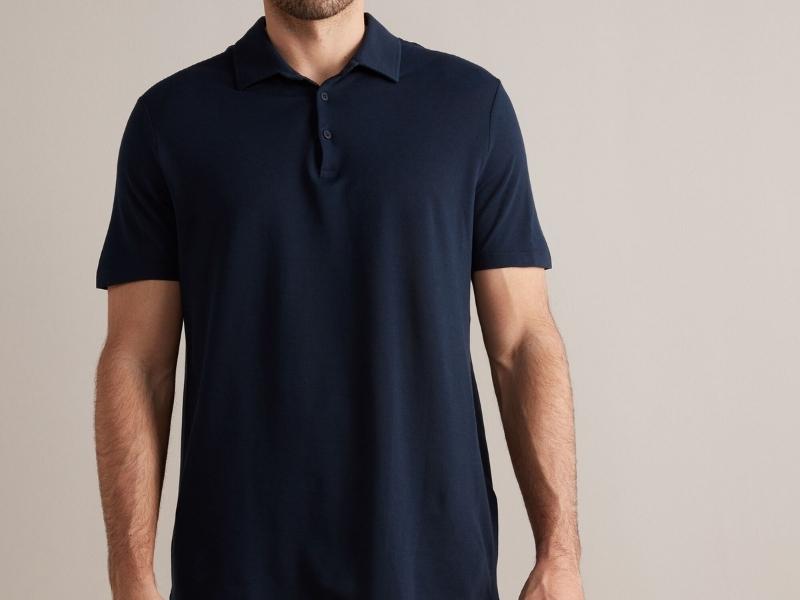 Order him a polo shirt as a 12th year anniversary gift, it will add a touch of traditionalism. It's almost impossible to think of a better gift for your loved one!
3. Silk Boxers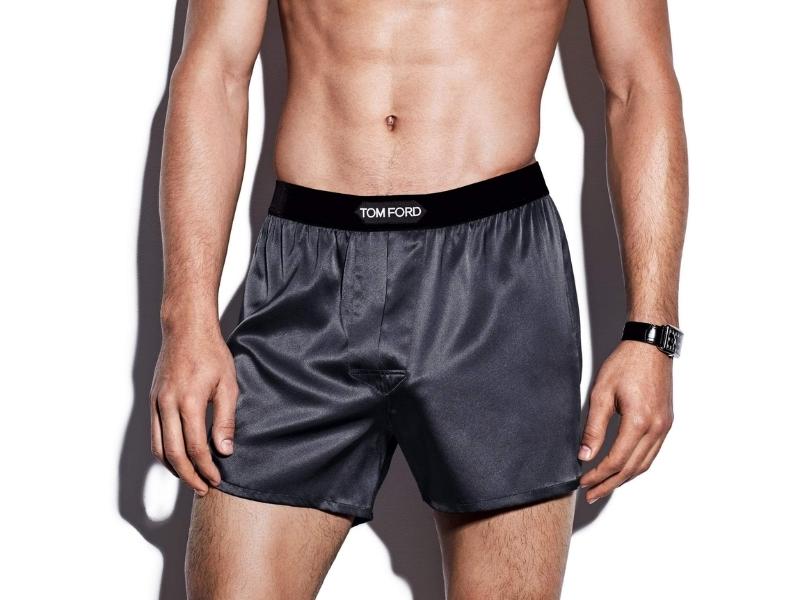 Gifting a pair of silk boxers to celebrate a decade of marriage is an ideal way to say "I love you." You should keep in mind that this is a special 12 year anniversary gift that he will have to wash by hand.
4. Glove Liners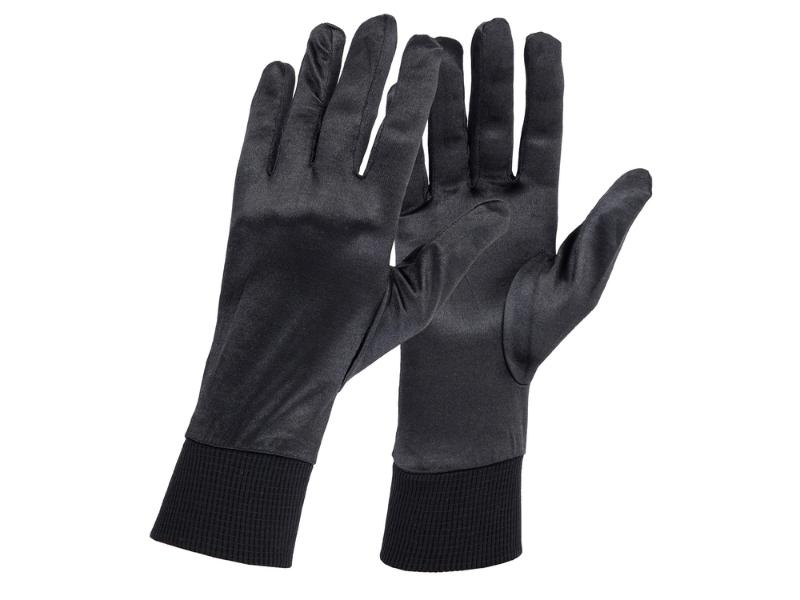 Purchase plenty of glove liners for your spouse in preparation for the colder months of the year. He won't have to worry about skin irritation with these clothing since they are stretchy in construction.
5. Silk Pocket Square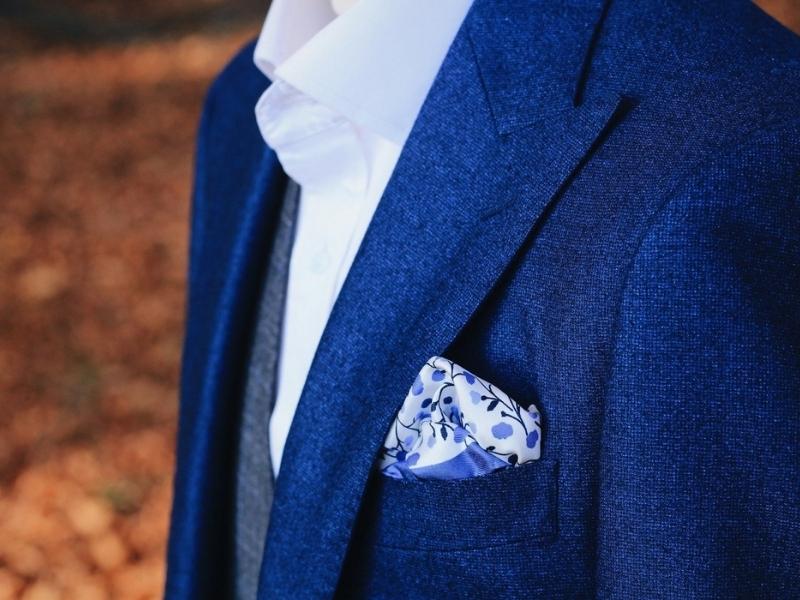 As a 12th anniversary gift for husband, consider getting him a silk pocket square. There's nothing your significant other won't appreciate about this time-honored present!
6. Silk Sunglasses Case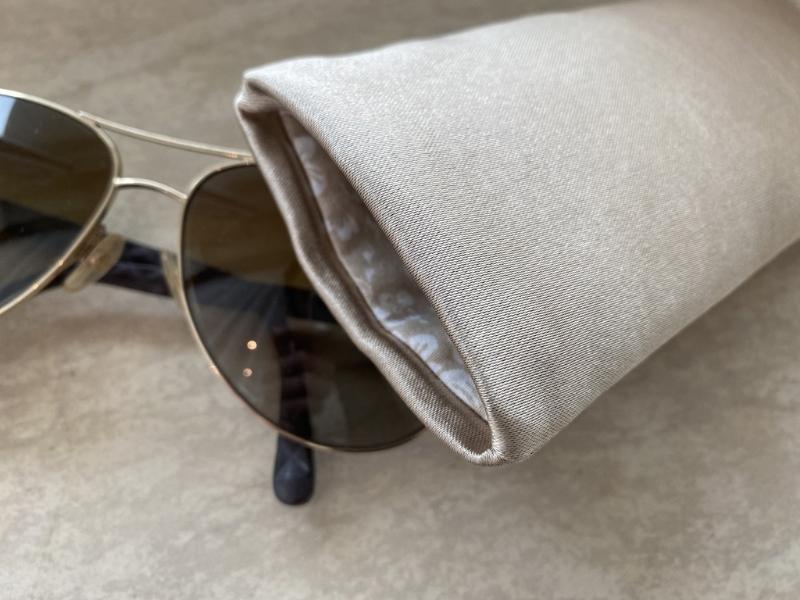 For the typical 12th wedding anniversary gift for husband, a sunglasses case can do just fine if your romantic partner prefers something basic. Your kind gift of a secure place for his valuables will be much appreciated!
7. So they are no longer Canvas Wall Art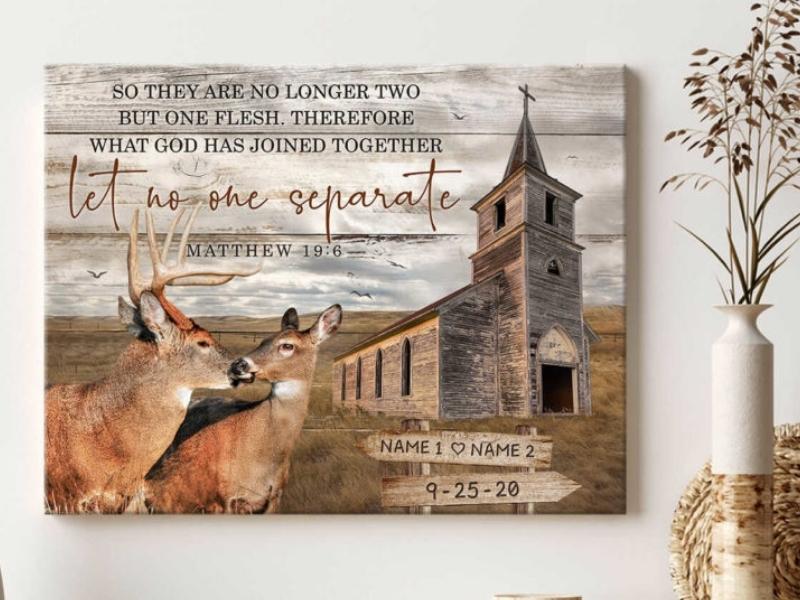 It might be challenging to track down the ideal 12th anniversary gift that is both traditional and modern. Check out this stunning piece if you're in the market for any kind of artwork. It is a meaningful customized church present you can offer to your beloved or any happy couple. In this picture, a church and a pair of deer depict the joyful life many aspire to. You can easily make it more romantic to preserve memories by adding your wedding day, and your name.
8. Linen Suit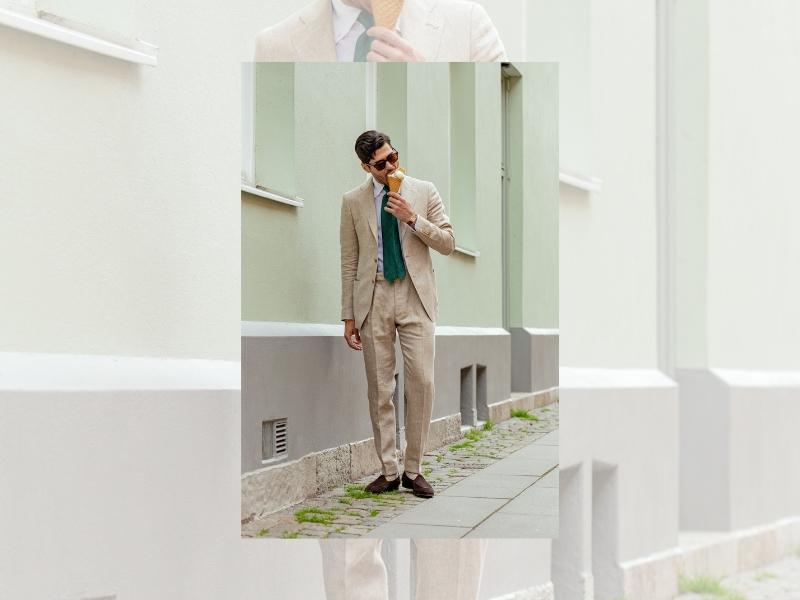 It's a terrific idea to get him a linen suit as a traditional 12th anniversary gift! Summer weddings are a great time to wear dresses made of this lightweight material, which is now in fashion.
9. Linen Catchall Tray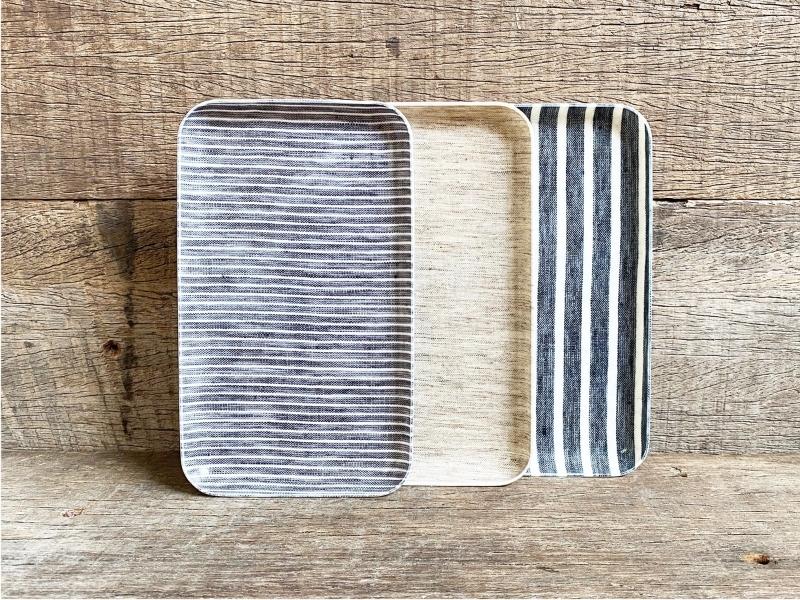 This is such a beautiful and simple concept. This unique linen tray will be engraved with your customized message by the artist. Bring up a sentiment from your wedding, a favorite statement of his, or a sentiment you both hold dear. It's also a lifesaver for those who lose their keys all the time.
10. Linen Apron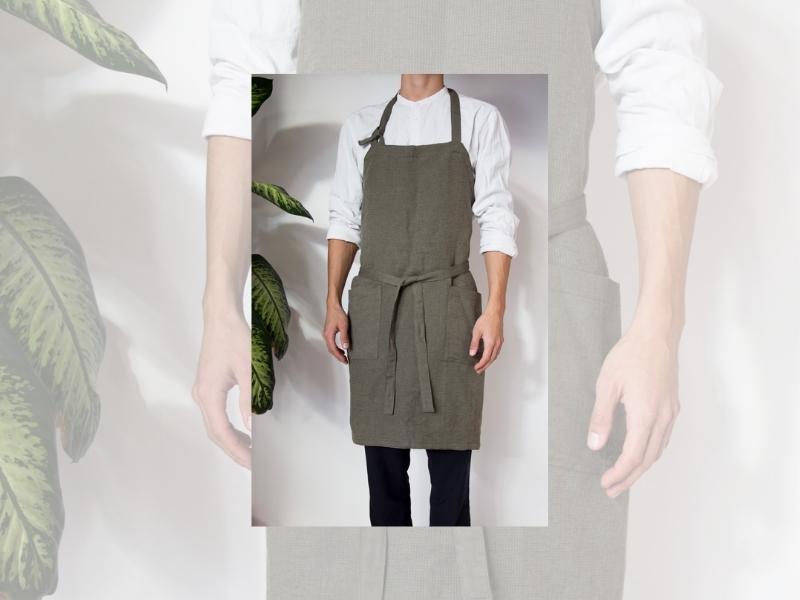 This stylish linen apron is the perfect traditional 12th anniversary gift for husband if he likes to get his hands dirty in the kitchen. Plus, its elegant style will make him feel like he's presenting a culinary show.
11. Linen Handkerchief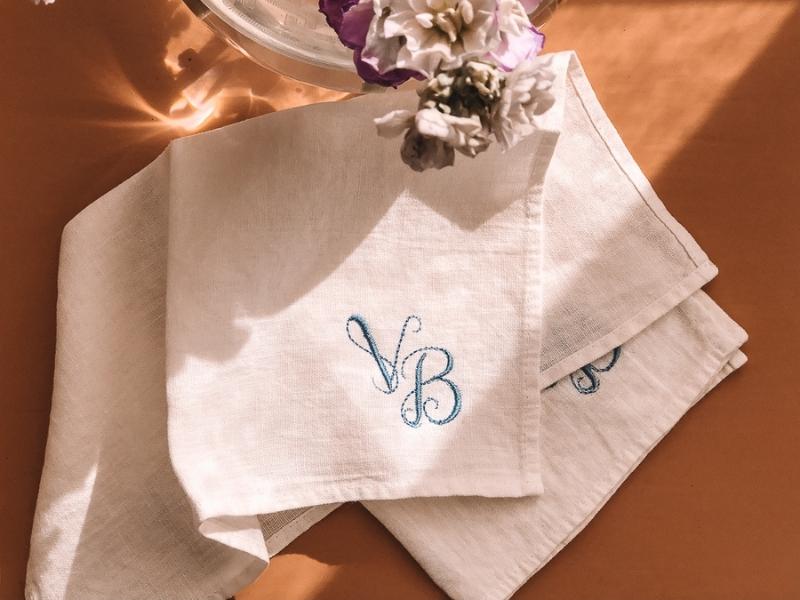 By presenting him with a set of fine linen hankies, you can ensure that his hands are constantly clean. Make it a little more personal by adding his initials. It's best to include a movie that both of you can cry your eyes out while watching. It's also possible that he loves to prepare things that are spicy, so you might add some hot chilies into the mix.
>>> Maybe you interesting: 44+ Best 11th Anniversary Gift for Him, Her & Couple
12. Linen Armchair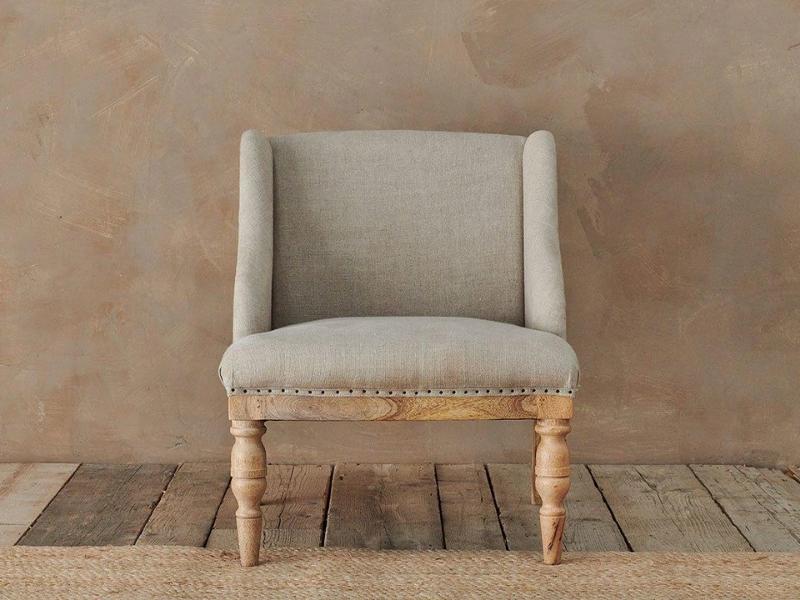 The best traditional 12th anniversary gift you can give him is to give him some time to relax, catch up on his email, or just read a nice book. This linen armchair is so beautiful that it would look excellent in an office, a lounge, or a bedroom.
13. Linen Tablet Case
Almost as much obsessive use of the tablet computer as your loved one has for you? If he's a fan of buckram linen, this handcrafted case is an excellent bet.
14. Linen Guitar Strap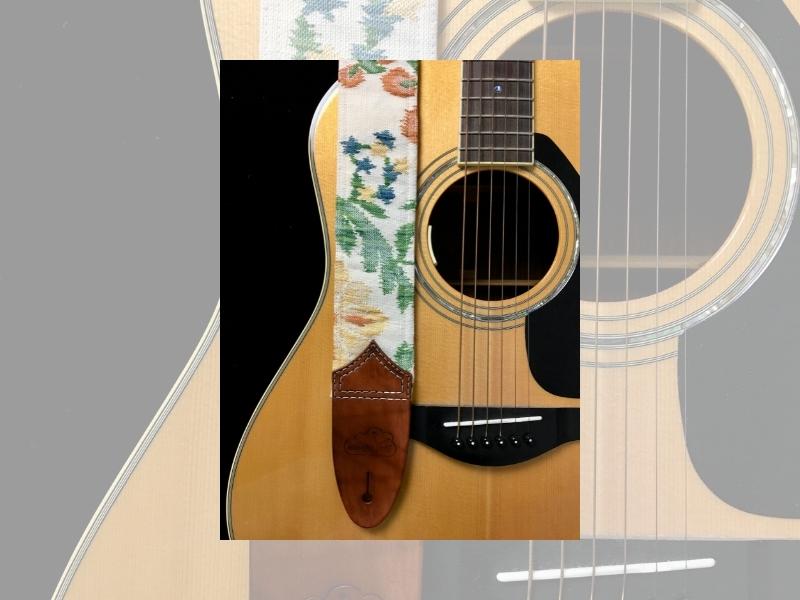 As a guitar player's spouse, you'll understand the importance of a decent strap. If he's a fan of rock, give him something that will make it easier for him to rock out. Adjust the price and personalize the great gift for your loved one by selecting the guitar strap size and metal finish (white or yellow gold).
15. Custom Any Song Lyric On Canvas Print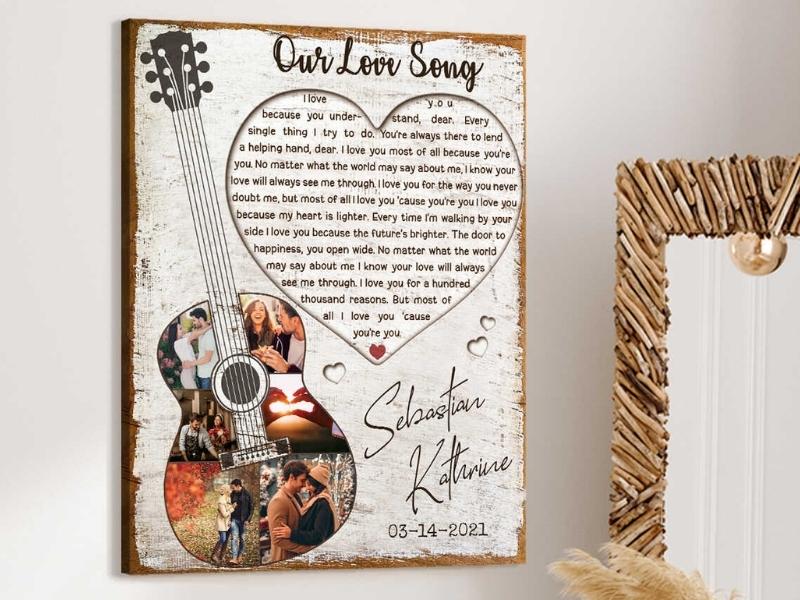 You can't go wrong with our 12th anniversary wedding song lyrics canvas print as a special gift for your anniversary. Is there a song that you and your spouse sing together? Here are some ideas for your first dance song. What kind of music do the two of you enjoy?
You may now showcase those beautiful phrases in a passionate art display in your house. This rustic wood sculpture would look great in any setting. Personalize it with your name, the words of your wedding song, and your wedding date. Our 12th-anniversary song lyrics canvas print wall art has a lovely melody. Include a memorable photo inside to add that extra special touch for a 12th anniversary gift for husband.
16. Linen Wine Bag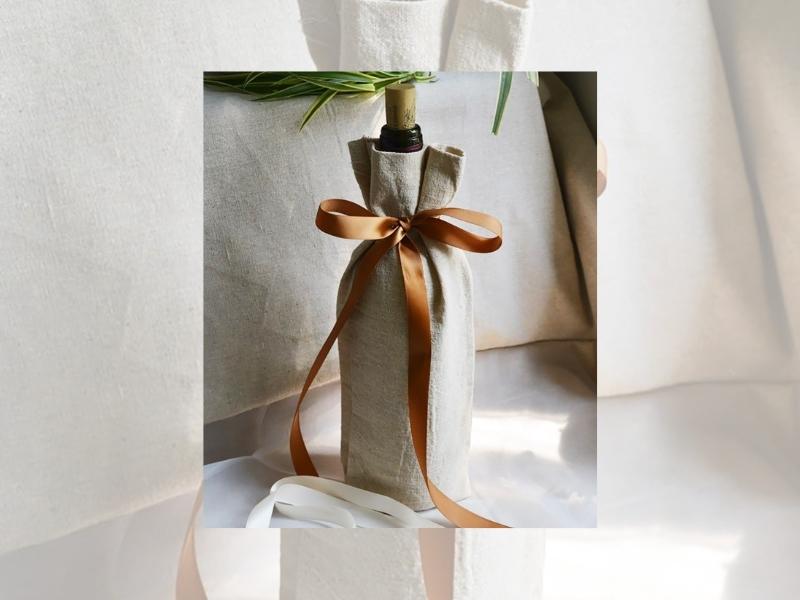 Wrap a bottle of his favorite wine or champagne in a linen bag and present it to him on your 12th wedding anniversary to show him how much you care.
17. Silk Loungewear Set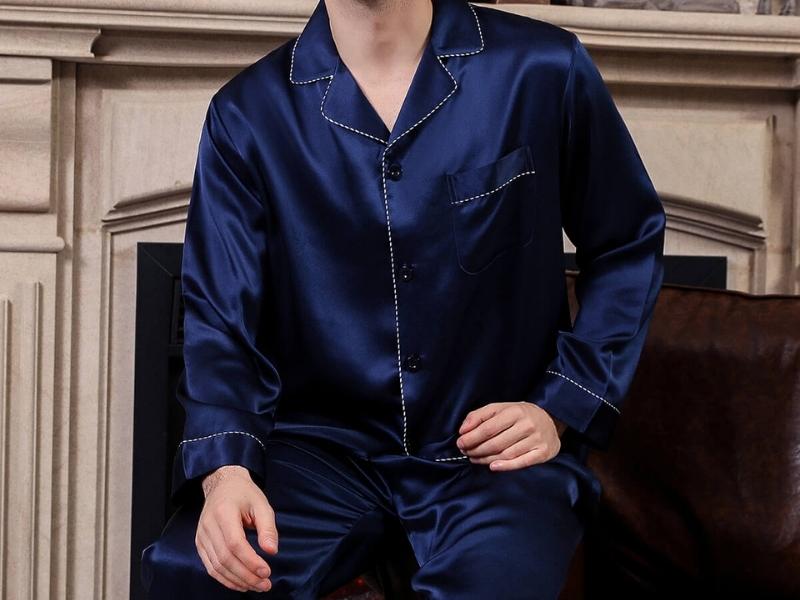 We couldn't resist adding this silk loungewear set to our list of exquisite and comfy silk presents. They may dress up or down the collared shirt and silky smooth shorts that come with the set.
18. Linen Napkins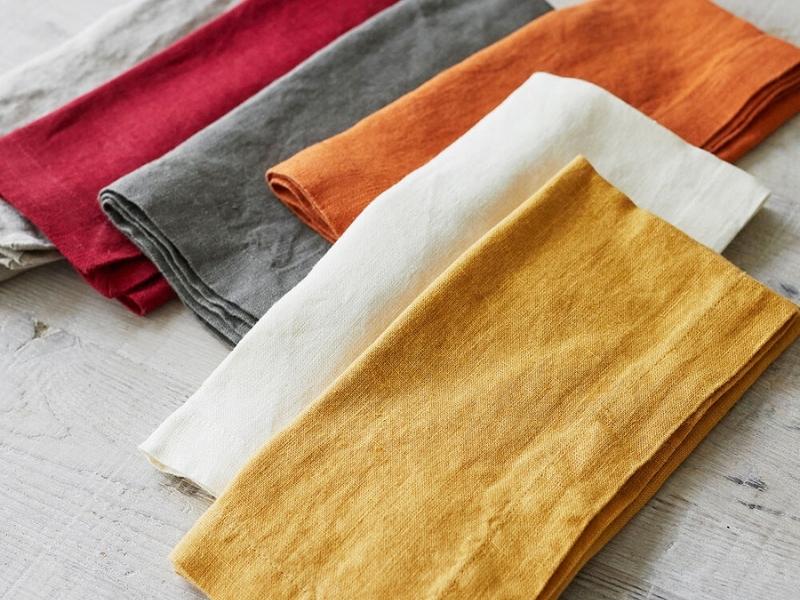 Quality linen napkins are a thoughtful 12th anniversary gift for husband who loves to host parties and entertain guests. More than a hundred hues, including oyster white, the traditional 12th anniversary color, are offered in sets of six.
19. Pearl-inspired Cufflinks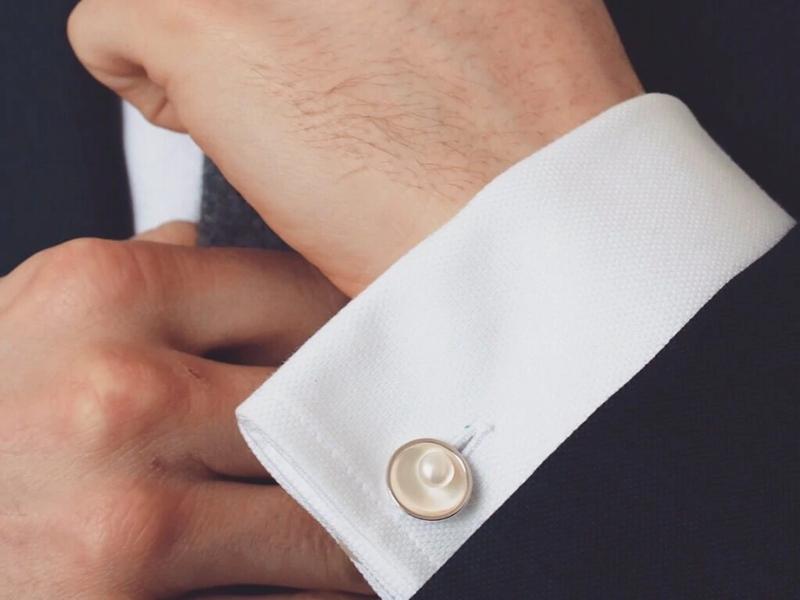 Whether your spouse is a casual or formal dresser, pearl-inspired cuff links are a thoughtful modern gift for the twelfth anniversary. Adding these mosaic accents to your collection of formal dresses is a great way to broaden your options.
20. Mother of Pearl Pen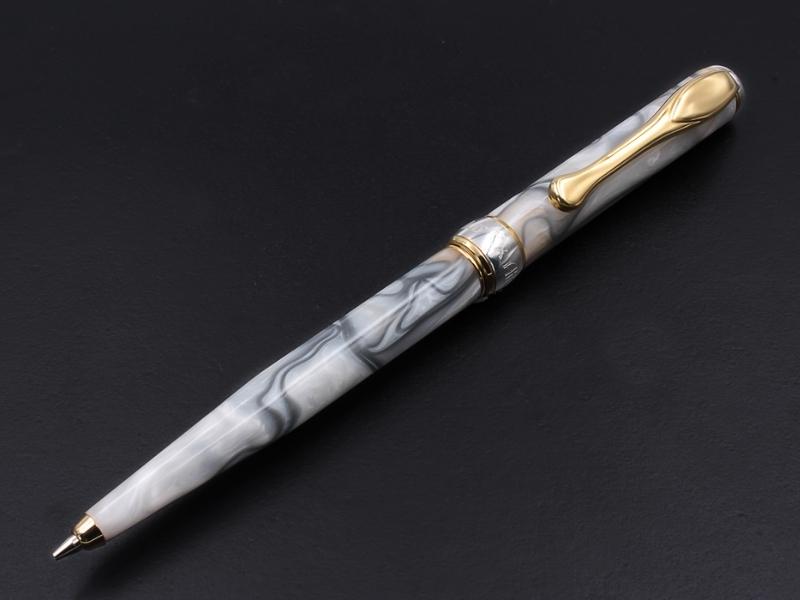 This exquisite pearl pen and the laser-engraved case would be a wonderful gift for any writer or professional. An abalone and pearl outer finish with high-polish chrome accents adorn the pen, which has a chrome inside and exterior as well. As a surprise, it opens, and the lines are sharp and clear as it writes. His initials or last name may be engraved on the carbon wooden box, which has a striking onyx-black color. Using this great linen anniversary gift will bring back memories of you to him every time he does so!
>>> Read more: Top 50+ Stylish 13th Anniversary Gift for Wife, Husband & Couples
12 Year Anniversary Gift Ideas for Wife
21. Thoughtful print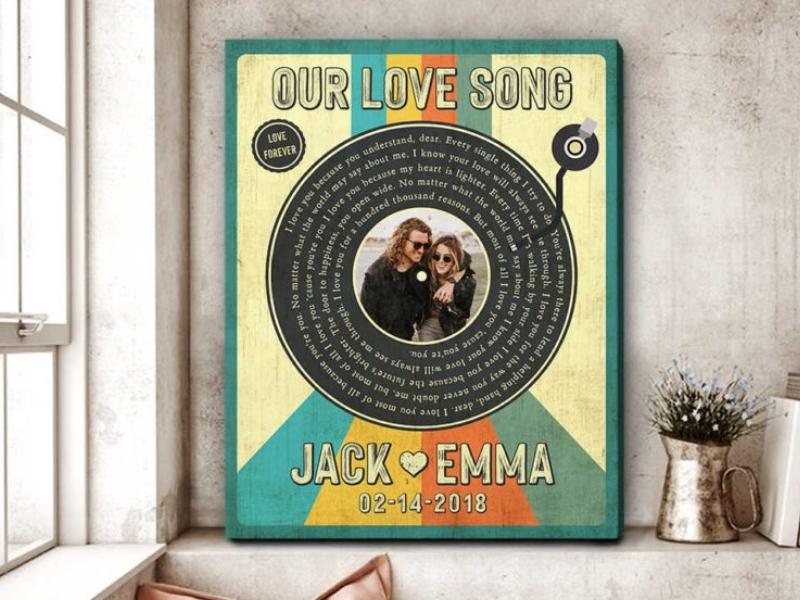 Have the words of a favorite song preserved on a linen backdrop in the style of a classic record for an extra touch of nostalgia. You may even use the music from your first dance on your wedding day as inspiration for your present. I'm in awe of this!
22. Silk Robe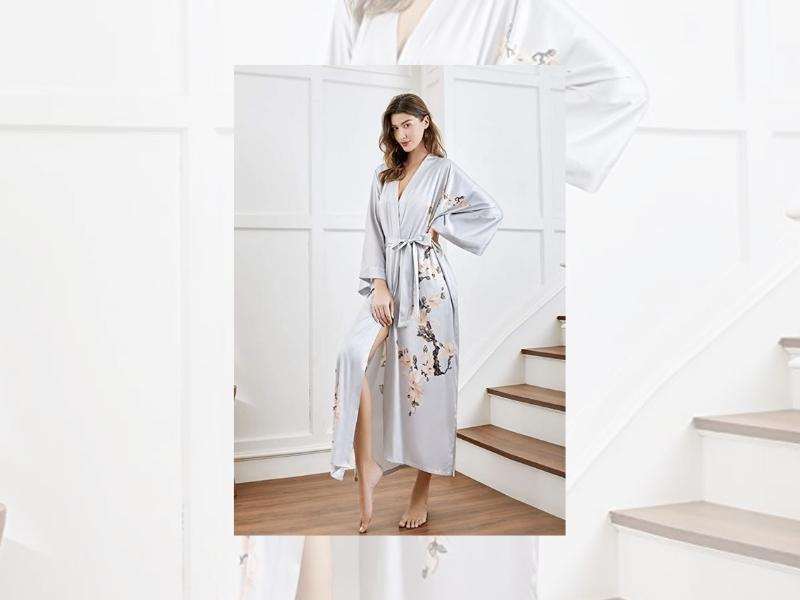 A silk robe is a sure bet for 12 year anniversary gifts for her that won't let you down. You can even wash this one in the washing machine. In addition, it's manufactured using thermoregulating technology, so kids won't be too hot or chilly while wearing it.
23. Silk Sleep Caps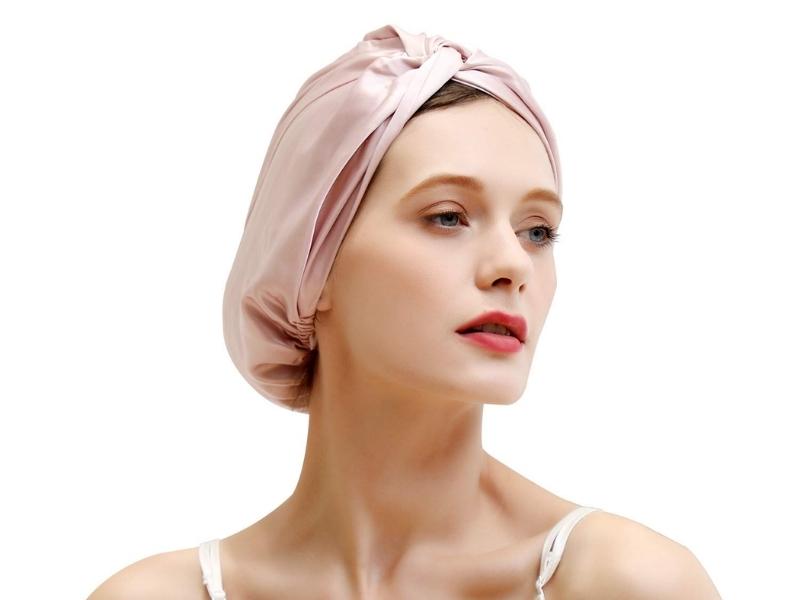 Silk sleep caps (sometimes referred to as bonnets) are a must-have for everyone who has ever had their hair styled. Oils and moisture are absorbed by the silk, which helps to minimize tangling as well as damaged ends. Your loved one is sure to appreciate your 12th year anniversary gift.
24. Fuzzy Linen Throw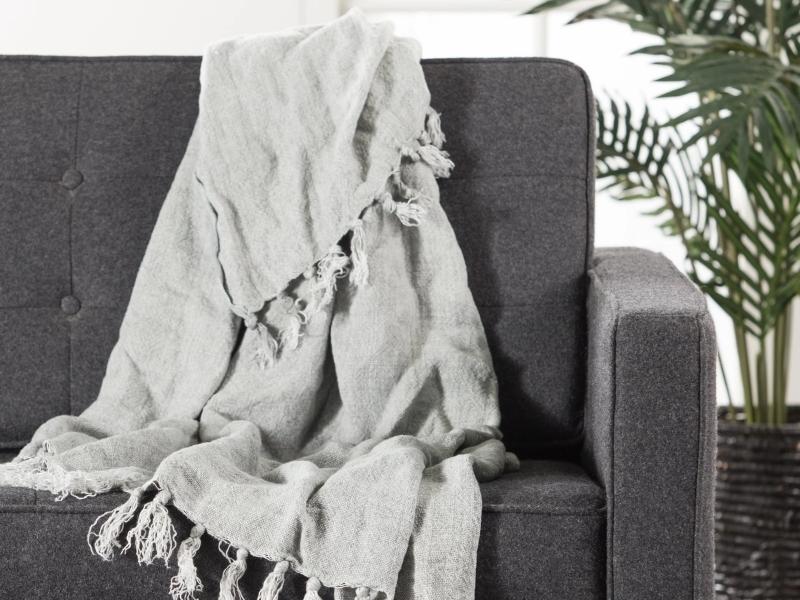 Linen throws are a great way to provide warmth and comfort to a space. Anyone who enjoys cuddling up at the end of a long day will adore this blanket's incredible softness.
25. Silk Pillowcases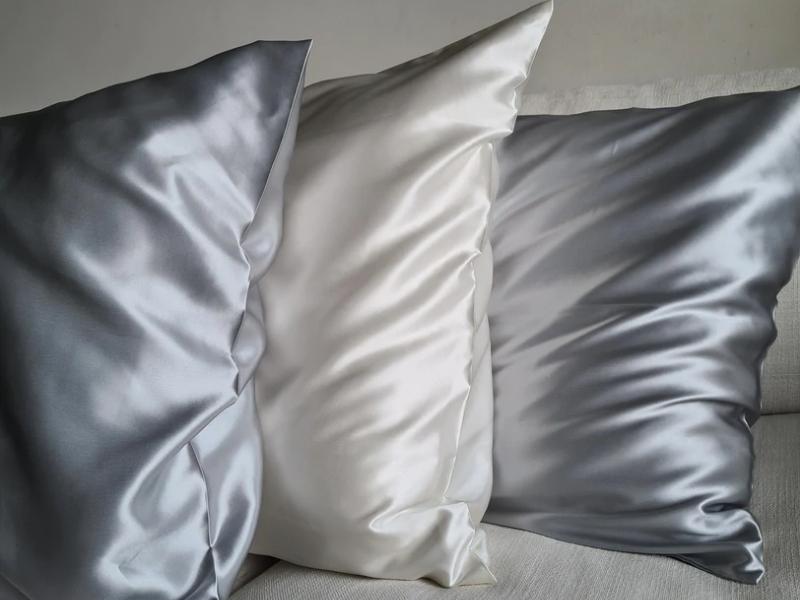 These luscious mulberry silk pillowcases are a luxurious way to celebrate love. You may wear them all year round since they're breathable and cool to the touch. Using them won't result in terrible hair days because of the reduced friction and thus less frizz that their deliciously smooth and soft texture provides. You may get them in a variety of stunning hues, including emerald green, blush pink, and white.
26. Linen Anniversary Rose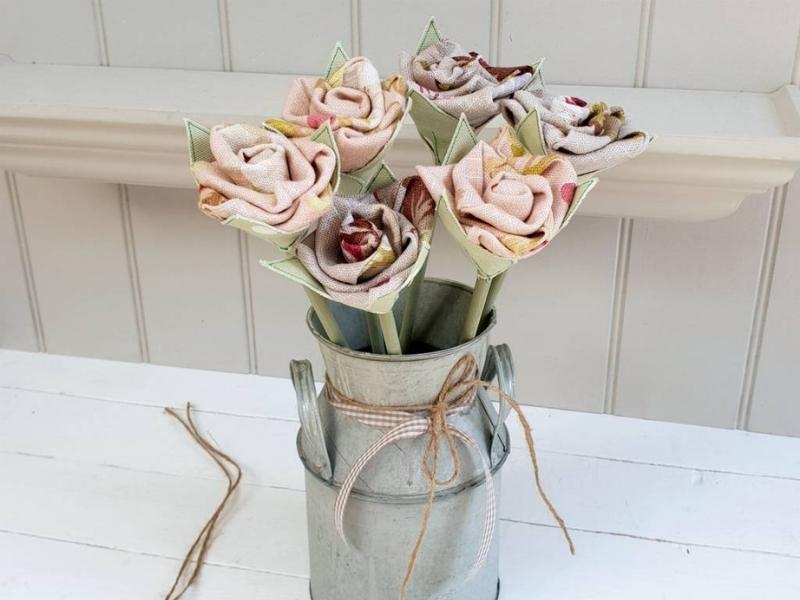 This set of linen roses is a great 12th-anniversary gift for her who is a fan of flowers, and they'll last a lot longer than genuine ones. A branch of linen flax and linen rose will be included in your delivery.
27. Silk Blouse
In the absence of any clues from your wife as to what sort of 12 year anniversary gifts she likes, a silk shirt is a safe option. The only caveat is that you should be aware of the fact that stretching will be impossible with this material.
28. Cargo Pants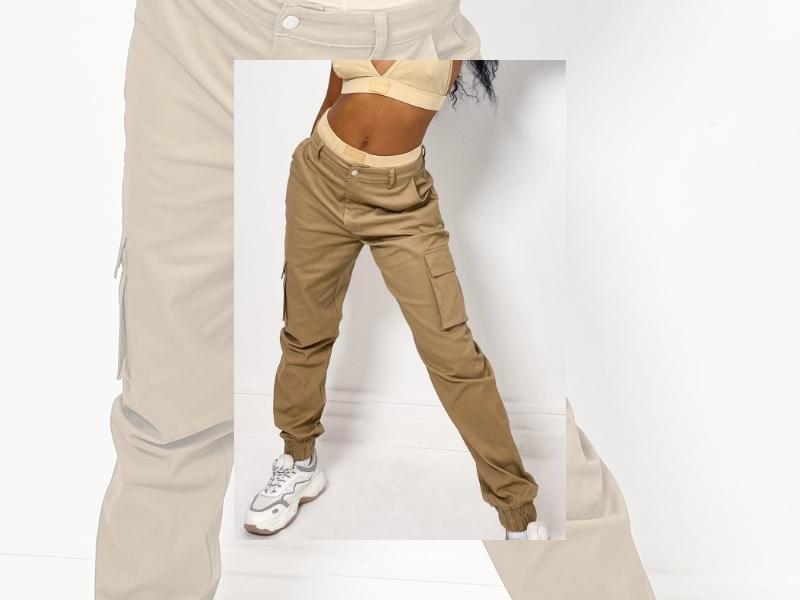 Give a pair of cargo trousers to the most significant lady in your life as a 12th year anniversary gift for her. She'll want to wear it all year round since it's so cozy.
29. Silk Scrunchie Headband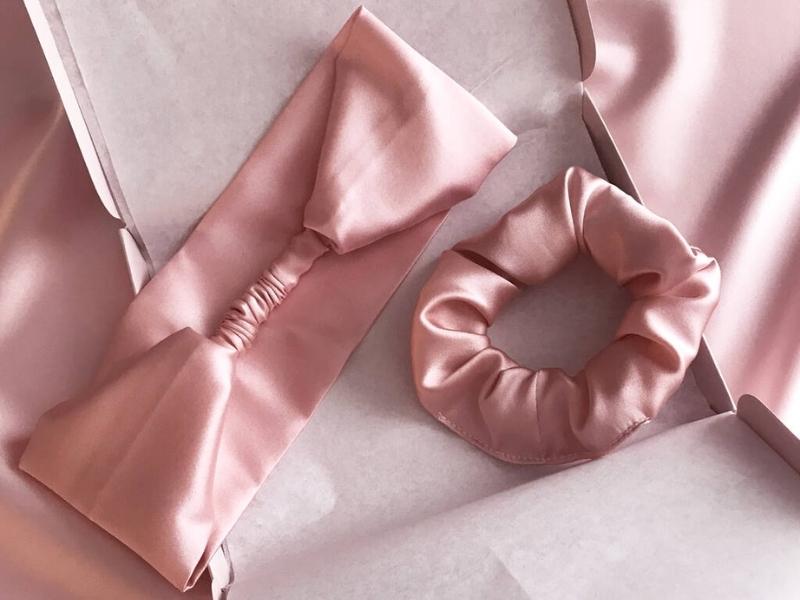 You can never go wrong with scrunchie headbands as 12 year anniversary gifts for wife. Any of her outfits will look great with this stylish addition.
30. Heatless Hair Curler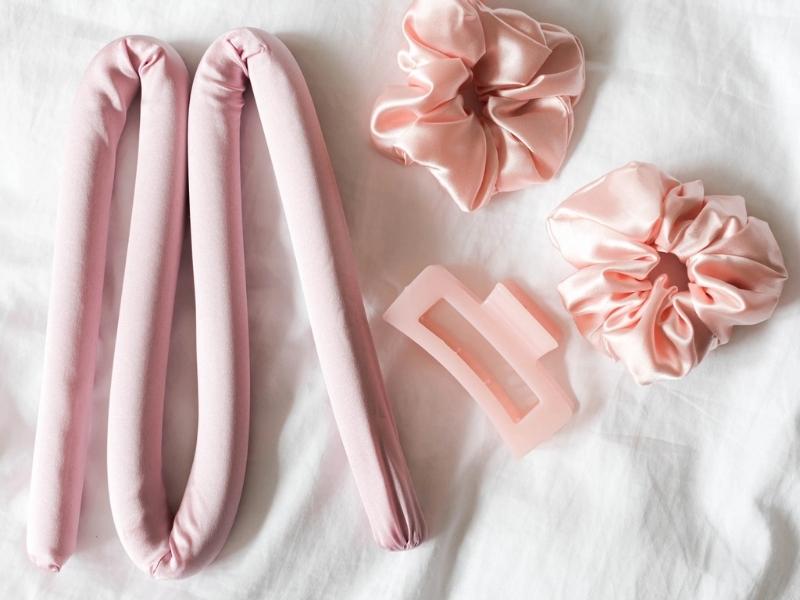 Gift heatless hair curlers to your spouse for your 12 anniversary ideas. This trendy gift's silk materials are very useful in avoiding frizziness.
31. Linen Notebook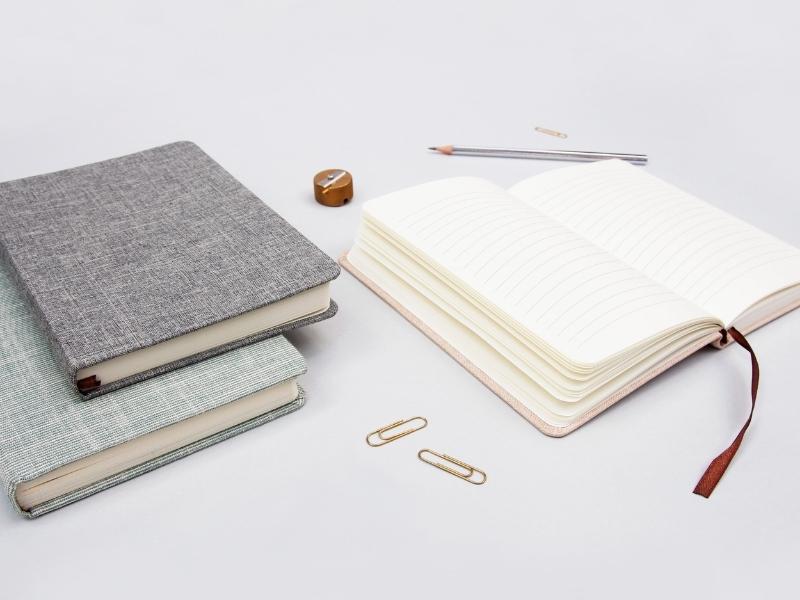 A linen notebook is a great 12th year anniversary gift for anybody who loves to create lists, maintain a diary, or compose poetry and prose. Add a dedication at the front of the book or hide a love note somewhere in the middle.
32. Personalized Photo Gifts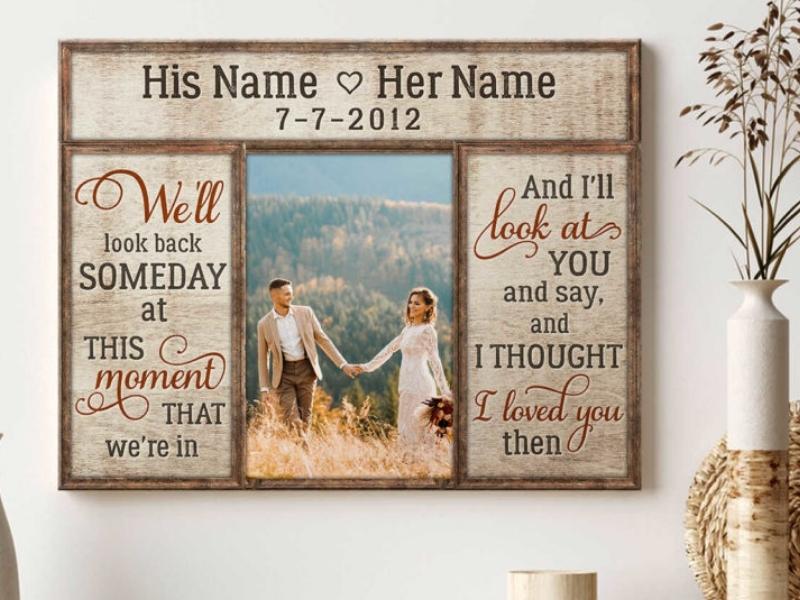 Look no further if you're in need of a meaningful, unique 12th anniversary gift for your significant other. You've found it! The "I thought I loved you then" personalized picture canvas will remind them of your feelings. This canvas is ideal as a wedding or anniversary gift since it looks great gift in just about any place. Personalize a favorite picture with the recipient's name, the wedding day, and a special occasion to make a sentimental and romantic gift.
Canvas art with the message "I thought I loved you then" is an excellent addition to any room. This Christmas season, make someone's day by giving them something special. Celebrate your everlasting love with this magnificent, one-of-a-kind print!
33. Linen Tote Bag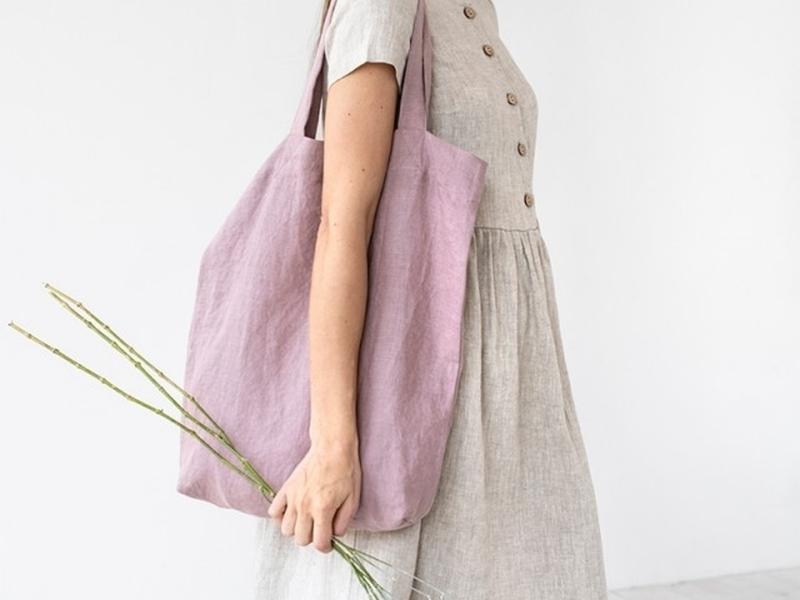 Makes a lovely and helpful 12th anniversary gift for her who likes to lounge about the home. This bag, which is machine washable and made of 100% certified linen, may be used as a workout bag, a shopping bag, or anything else you can think of.
34. Linen Jewelry Roll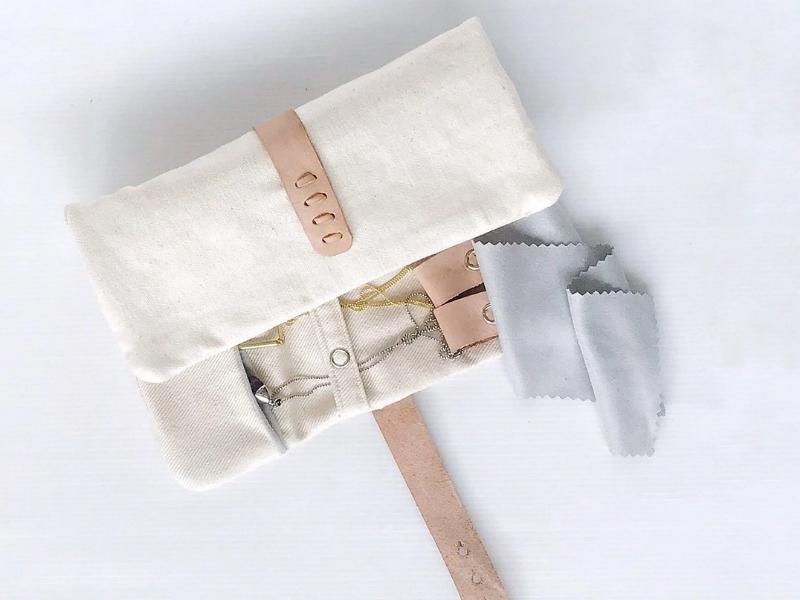 Is it true that you've been spoiling your wife with expensive jewels all this time? If that is the case, now is the time to provide her with a place to keep everything. Indulge her even further by slipping the next item on our list inside, provided you've got the cash to burn.
35. Washable-Silk Robe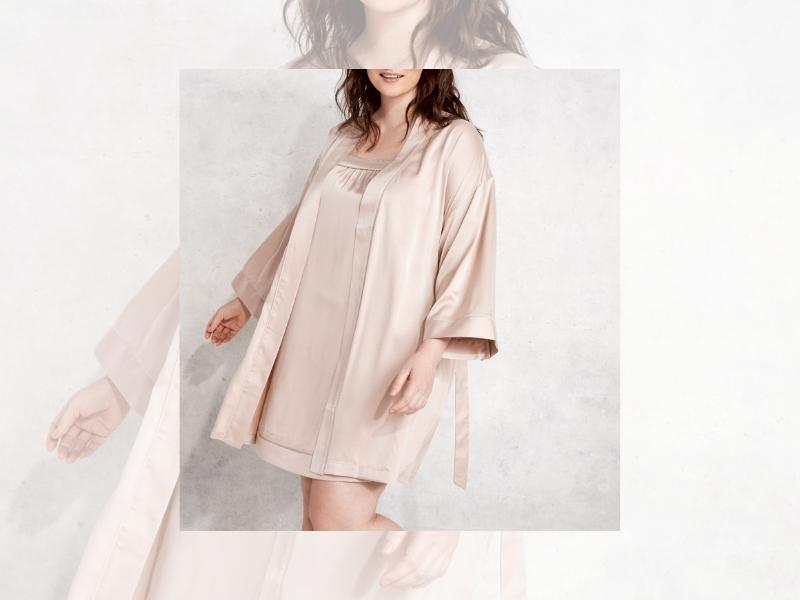 A comfortable pair of pajamas is fine, but a luxurious robe? That has the potential to thrill certain people. Aside from being luxurious and cozy, this robe is a step above the rest. All-silk robe comes with an inside tie and an outer belt for further security, as well as pockets and fashionable elastic cuff sleeves.
36. Hand-crafted Mother-of-pearl Ring Dish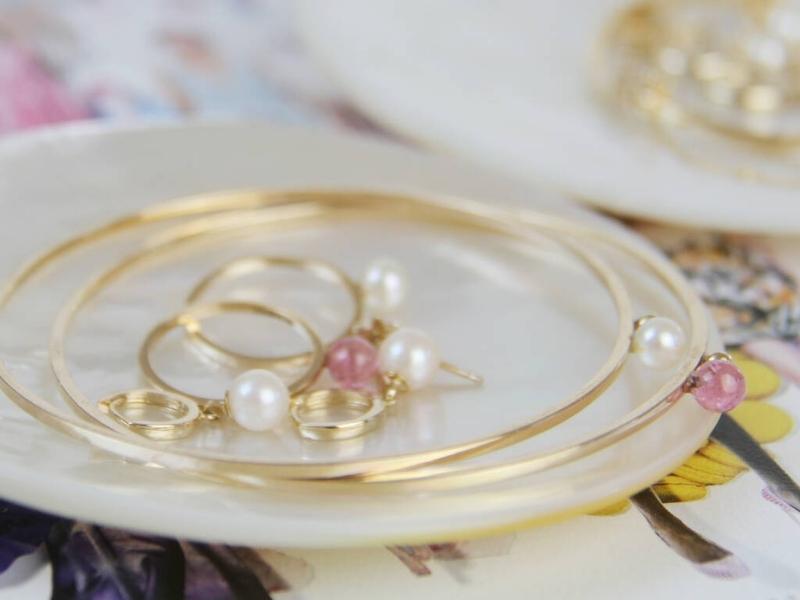 This elegant ring dish is ideal for a partner who insists on order and organization in their life. Jewelry, charms, and other mementos will look stunning in this handcrafted mother-of-pearl dish on their dresser or bedside table!
37. Custom Star Map Gift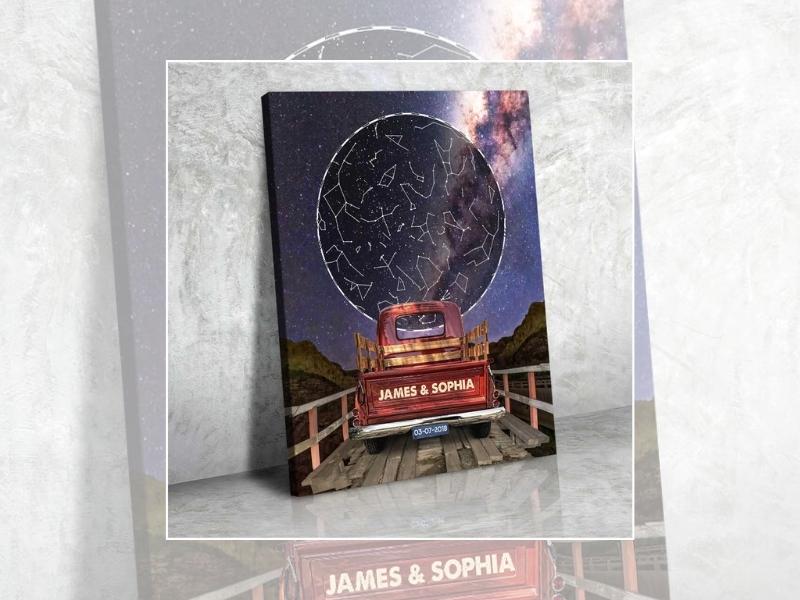 We are all made of the same stuff. There are components in our bodies that were created on a star. The stars are both our beginning and our end. Some people believe that love connections are formed in heaven. As members of the same constellation, you and your spouse have unquestionably been a part of each other's life for a long time. Our Personalized Star Map art poster can let you retrace your steps back to the beginning of your life's path.
For couples, this Personalized Star Map art print is a perfect 12th anniversary gift traditional and modern. The art print may be personalized with your name, the wedding date, the location, and a star map of your choice. Be like the fortunate stars and let your love shine brightly for everyone to see.
38. Classic Pearl Stud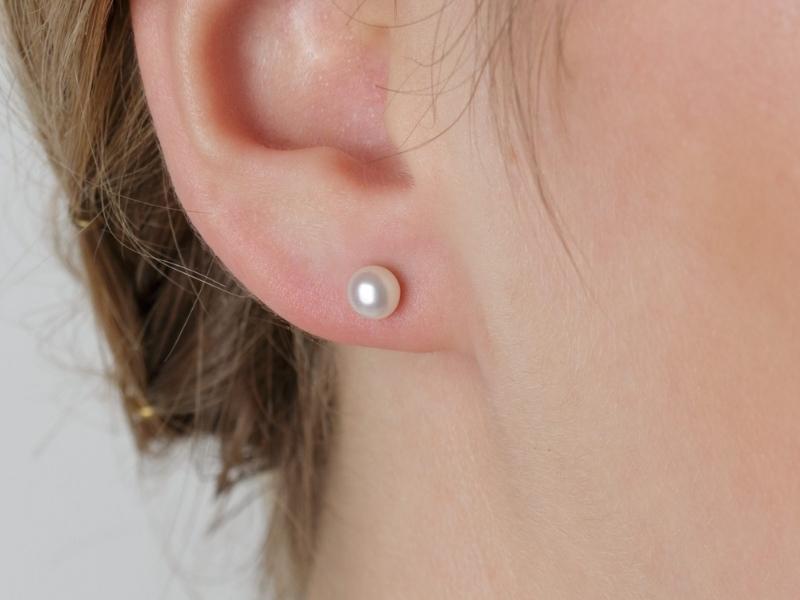 A pair of timeless pearl stud earrings are a thoughtful and special gift that they'll wear every day. The garment may be worn with a casual T-shirt or paired with a more formal outfit for a date night out on the town. This elegant present for a 12-year wedding anniversary is a sure bet.
39. Pearl Glazed Set of Decorative Bowls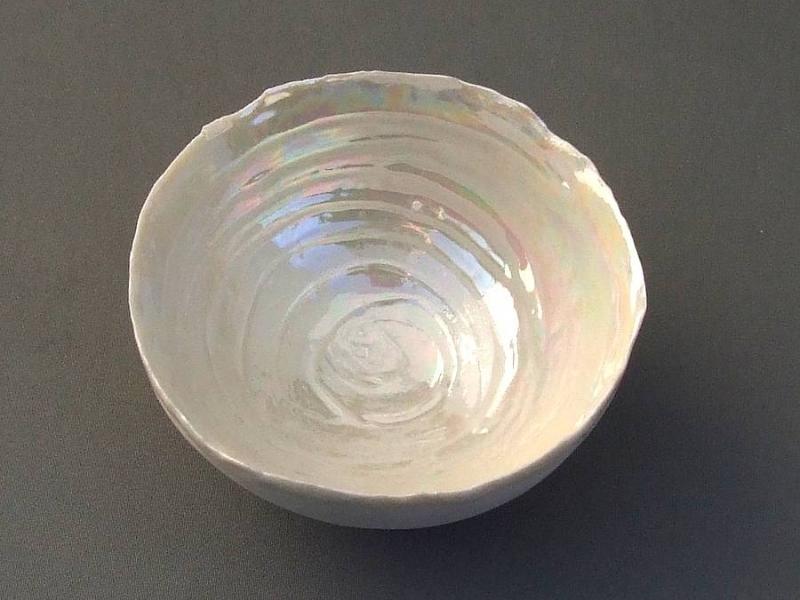 Any house would be complete with this set of elegant nested bowls. Each one is handcrafted out of porcelain and decorated with a stunning pearl glaze on the insides. With their clean lines, they'd be an excellent addition to a mantel or bookshelf or coffee table, and they'd be an excellent container for jewelry.
40. Pearlescent Vase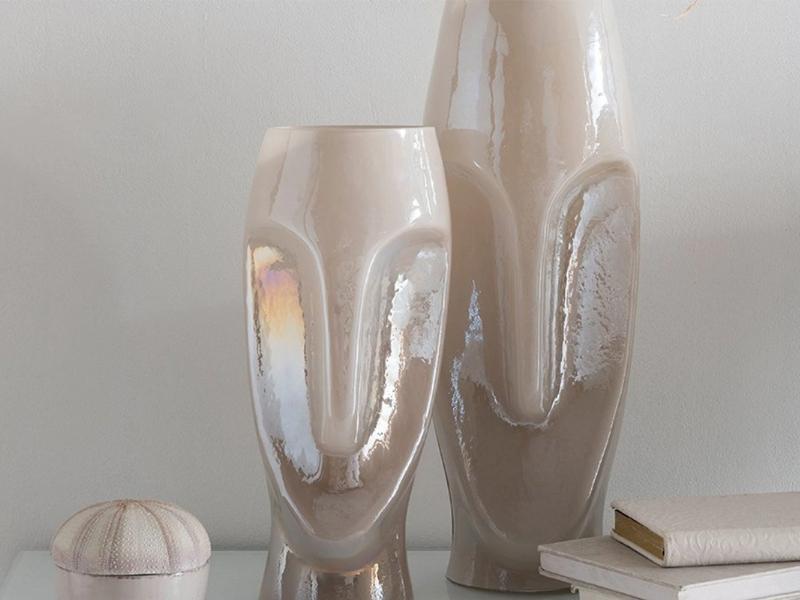 Although these iridescent vases aren't really made of pearl, their beauty cannot be overlooked. It is possible to find them in a variety of shapes and sizes, as well as a variety of colors, and all of them would look great in a house. It doesn't matter whether you include flowers or present them as a standalone gift; your recipient will be delighted.
>>> Read more: Don't Ignore 39 Best Anniversary Gifts for Her in 2023
12 Year Anniversary Gifts for Parents
41. Song Lyrics Canvas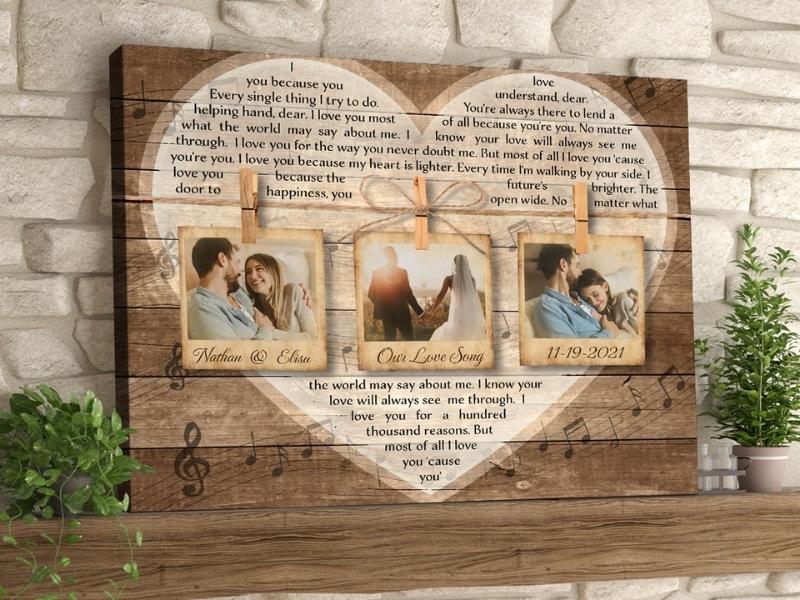 The couple's name, wedding date, and the words of their first dance music may all be included in this bespoke design. What better way to celebrate your 12th wedding anniversary than with a present like that?
42. Silk scarf
Not only is this lovely silk scarf a considerate great linen anniversary gift, but it's also good for the environment. You may choose from a wide range of hues to get one that goes well with your own style and complements your current attire.
43. Glass Watch Box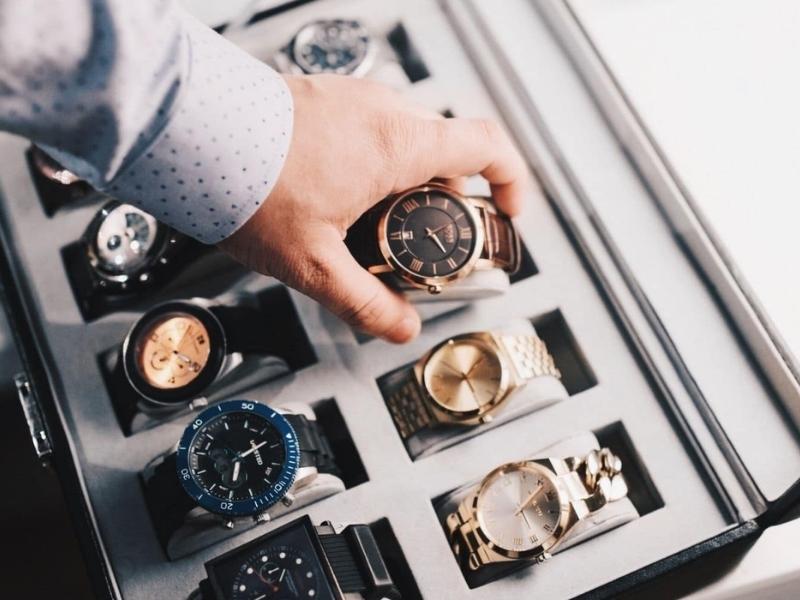 In terms of 12th year anniversary gifts for watch collectors, this one is a shoo-in. Tiny linen cushions fill the inside of this glass watch box, which helps to keep the contents safe and secure. You may also add a personal touch by having their name engraved on the box.
44. Silk Sleep Mask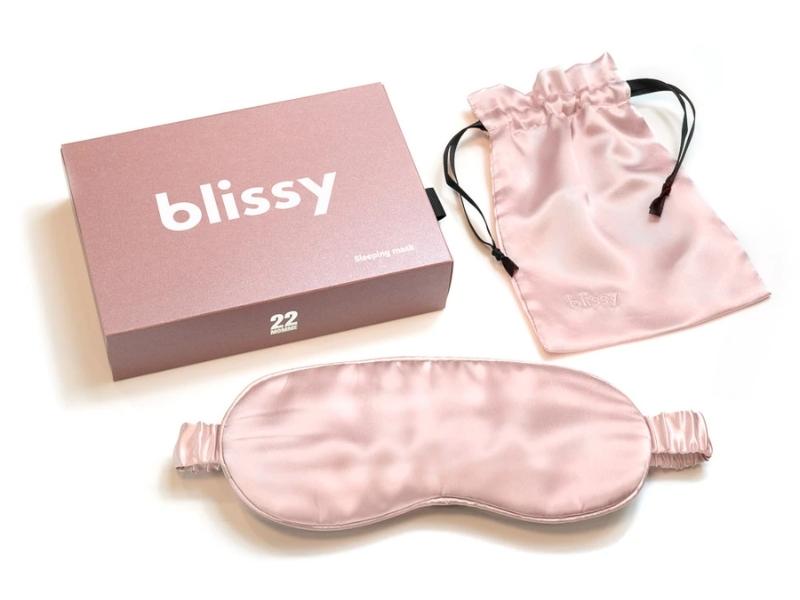 Using this silk sleep mask will make them feel like a million dollars. Give your loved one the gift of a great night's sleep with these lovely masks. You may be certain that your hair and skin won't be harmed by the constant rubbing that might occur as you sleep (and comes in so many fun color variations).
45. Silk Scalloped Placemats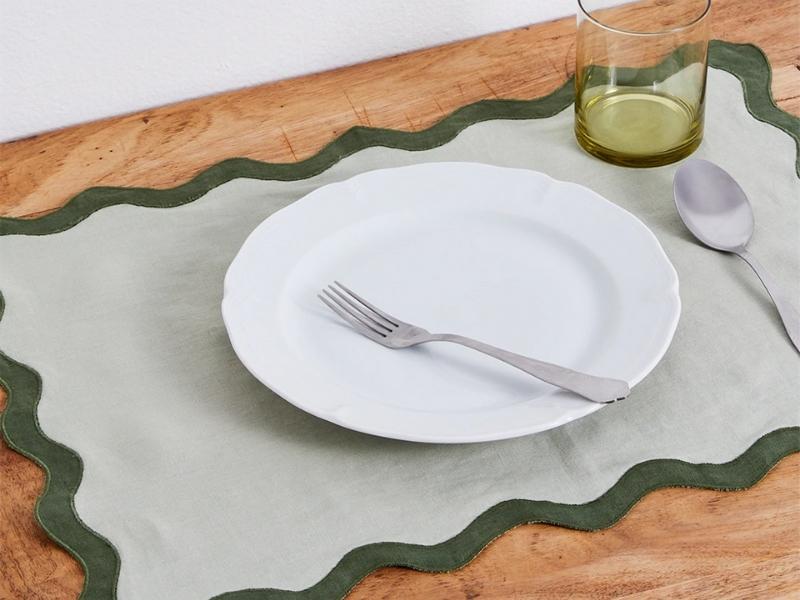 These elegant scalloped placemats are a wonderful option for a thoughtful 12th anniversary gift that they can use at home. Linen settings, lined with gorgeous curving edging, are available in five different colors.
46. Linen Sheet Set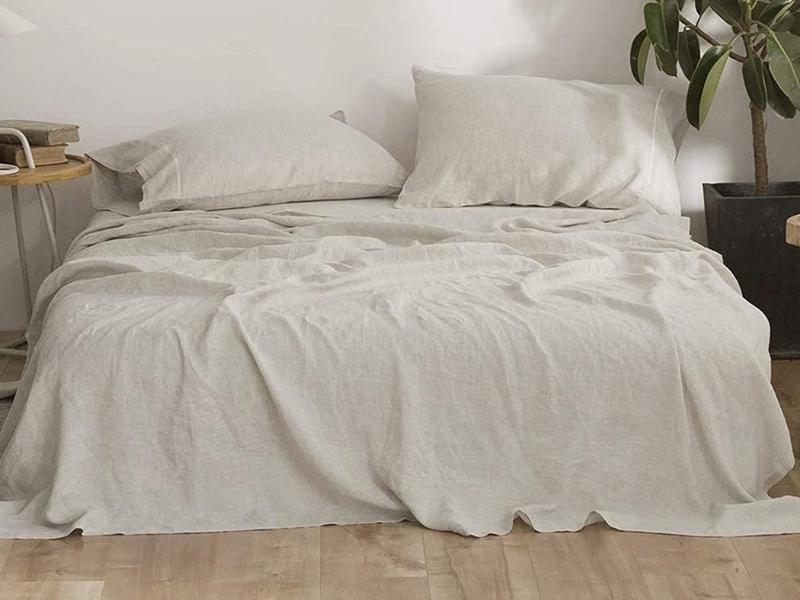 A flax linen sheet set is a safe bet for a new set of sheets after 12 years, and it's hard to go wrong. They're made of a lightweight material that breathes well and softens with each wash. In addition, they are antibacterial and insulating. They are also environmentally safe, antimicrobial, and durable. Dove grey, clay, excess green, and coastal blue are among the many lovely hues available.
47. Pearl Necklace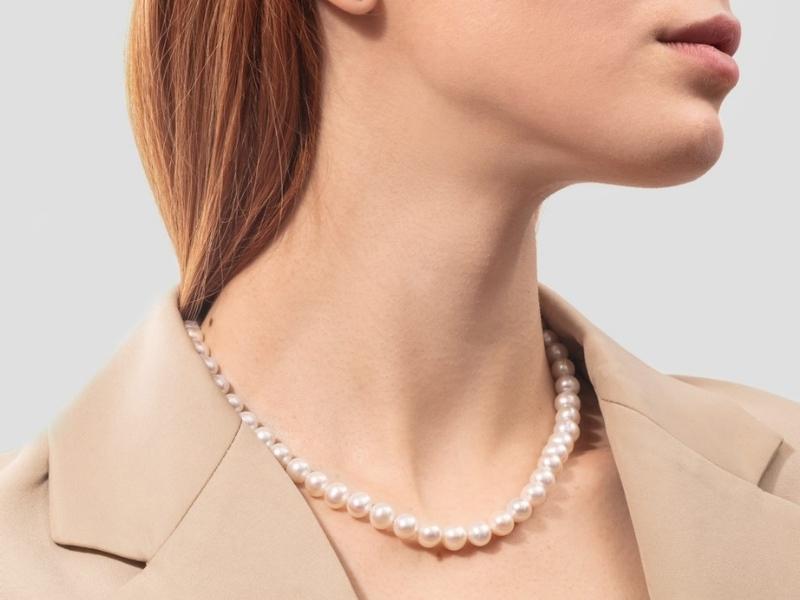 A beautiful pearl necklace is a thoughtful gift that they'll wear proudly for years to come. This 12th-anniversary wedding gift, paired with a white gold chain, will never go out of style.
Read more:
If you've been married for 12 years and are still puzzled about what to send as the 12th anniversary gift to make your beloveds feel special, you're not alone. Oh Canvas's best wishes to you and your spouse as you celebrate a decade of marriage with these anniversary gift ideas! Cheers to a happy marriage!