For a marriage to last for half a century, it needs a strong relationship and a lot of love on both sides. To commemorate this momentous occasion, we've compiled a list of 55th anniversary gift ideas for your favorite couples. Find the ideal gift with the suggestions provided by Oh Canvas by reading this blog below.
What is the Traditional Gift for 55th Wedding Anniversary?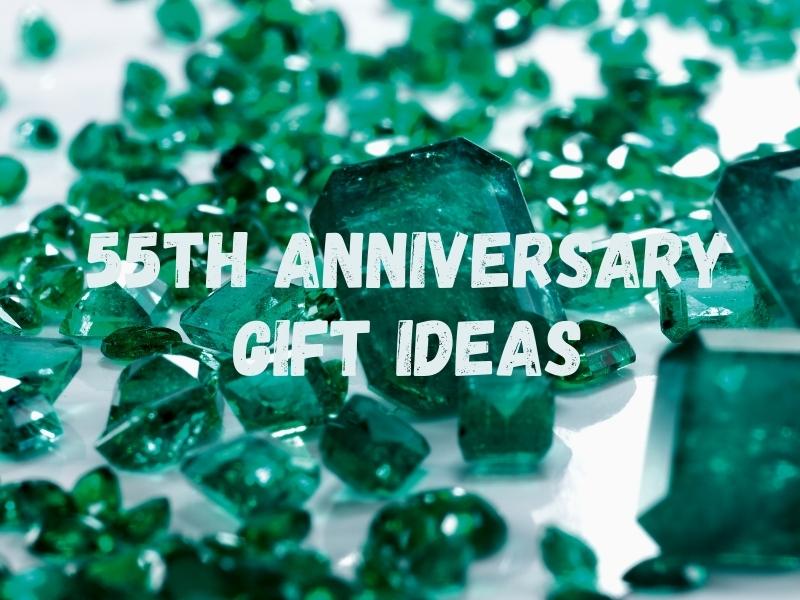 According to the list of presents for 55th wedding anniversaries, an emerald is the only option. Emerald's deep green colors have mesmerized humanity for more than 4,000 years. There are several reasons why emeralds are so popular in jewelry, including their beauty and toughness.
Traditionally, emeralds are given as 55th anniversary gifts for couples, but you aren't restricted to them or to green trinkets. In search of the ideal anniversary gift by year? Splurge on something that would make your parents feel particularly special. We've compiled a list of our top 33+ 55th anniversary gift ideas for couples to make your search a little easier.
What can be Gifted to Parents on Their Anniversary?
Traditional 55th Wedding Anniversary Gift
1. Emerald Stud Earrings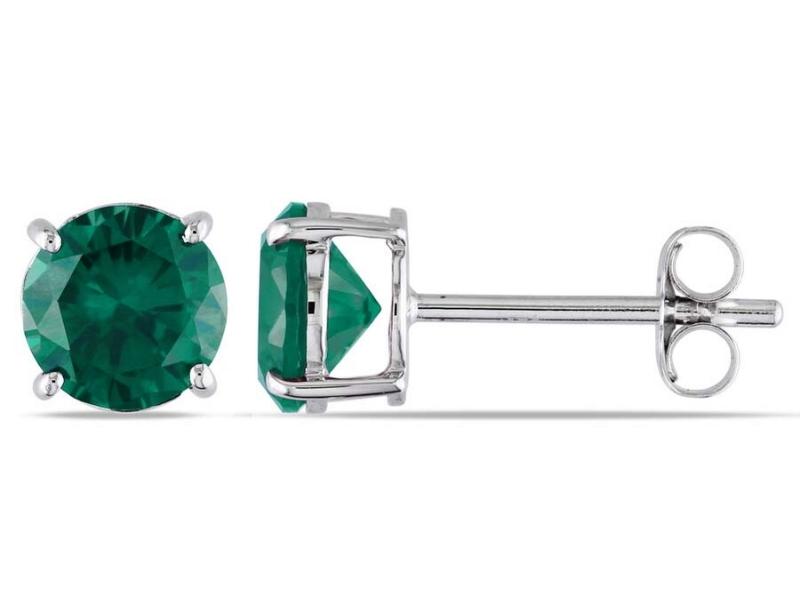 A piece of jewelry is always a safe bet for an emerald anniversary present. You can't go wrong with these exquisite baguette stud earrings for your beloved's everyday jewelry collection.
2. Emerald Ring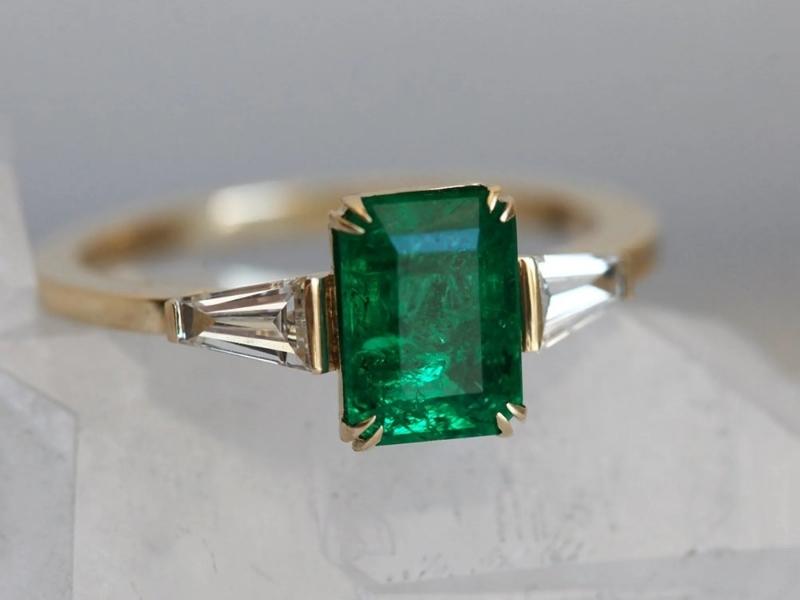 Emeralds are well-known as a birthstone, but they also make a wonderful 55th wedding anniversary gifts. This simple jewel is perfect for stacking with an engagement ring or wedding band, and we think it would look stunning.
3. Rose Gold Unique Emerald Pendant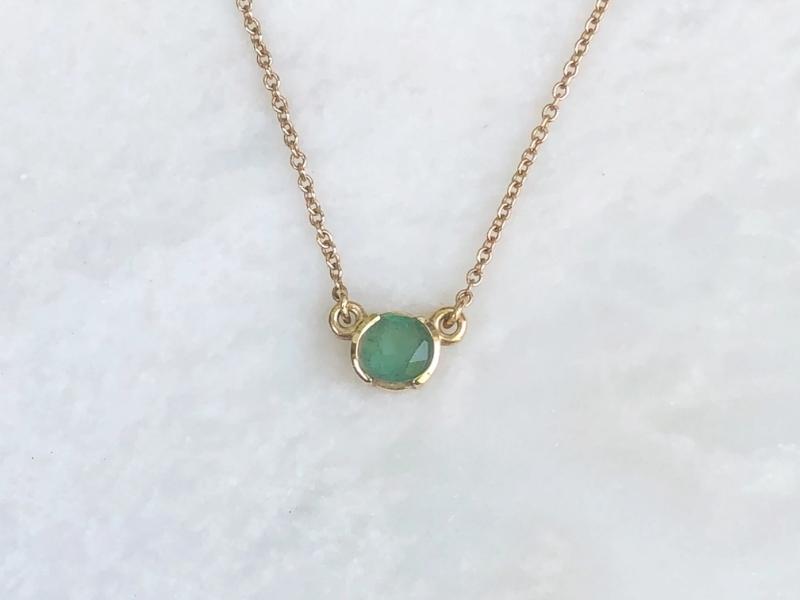 Emeralds and diamonds adorn this necklace, which is available in a variety of lengths in a variety of metals, including yellow gold, white gold, and rose gold. Create an overjoyed vibe on their remarkable day with this 55th wedding anniversary gift!
4. Barn and Vintage Motorcycle Wall Art Decor Oh Canvas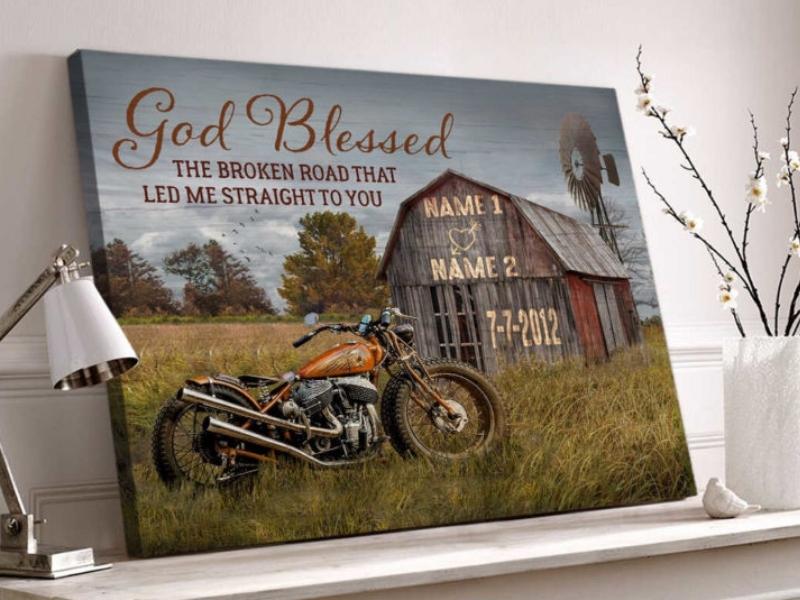 "God blessed the broken path that led me straight to you" is one of our best-selling goods. Because it might be difficult to explain your sentiments to your loved one, these motorbike wedding presents can help you do so. However, these retro motorbike presents are more than simply a fashion statement.
With this customizable wall art, you make the message more personal by just adding names and dates. Take advantage of this special occasion by purchasing this traditional gift for 55th anniversary now!
5. Raw Emerald Earrings Set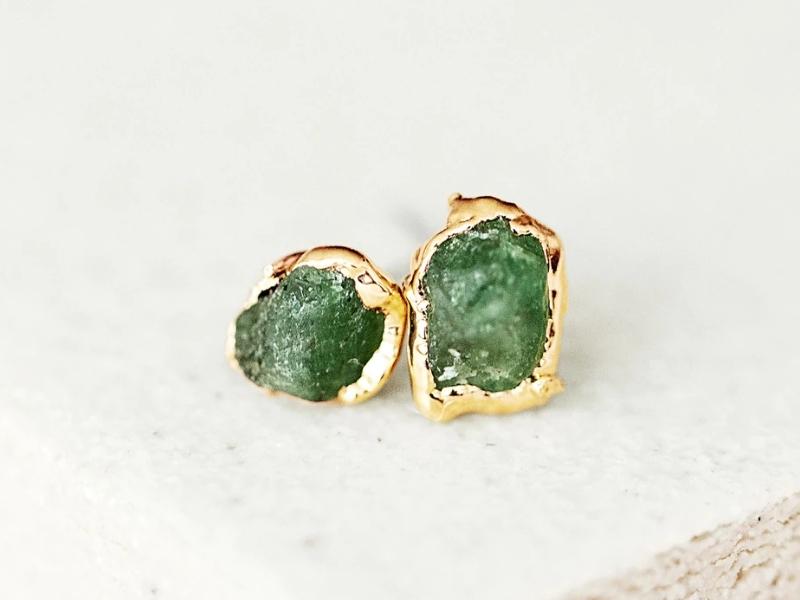 These stud earrings are crafted of 925 sterling silver with a claw prong setting that captures the brilliance of raw emeralds.
6. Personalized Emerald Bracelet Ombre Bracelet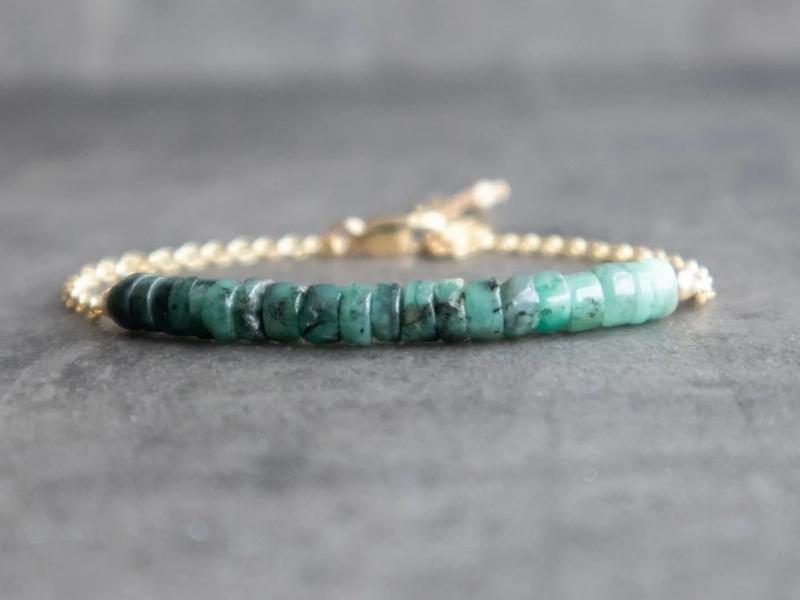 Featuring 14K gold-filled beads and natural emerald gemstones, this elegant bracelet may be personalized with up to seven letters on a little gold tag attached to the clasp.
7. Emerald Charm Statement Necklace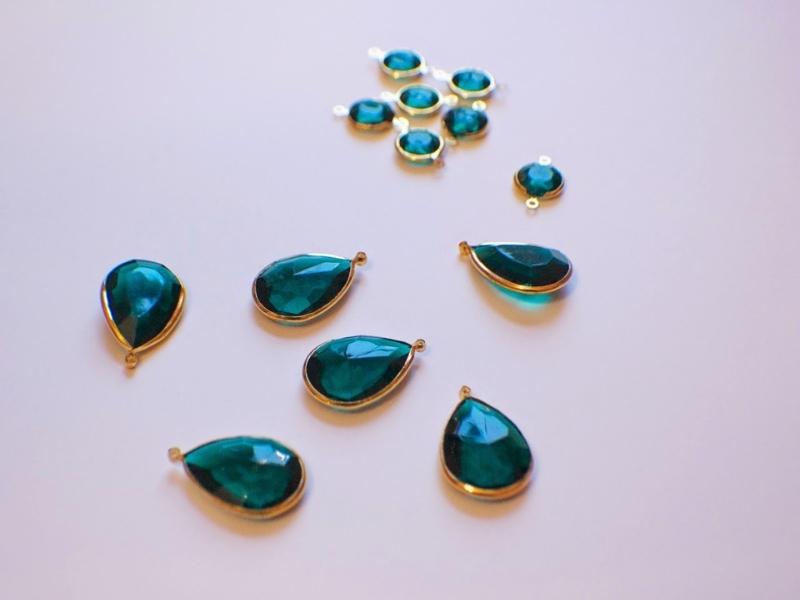 Your own 'emerald' necklace is possible using green acrylic drop beads and gold beads, as well as beading wire and patience. Such a charming 55th wedding anniversary gifts ever!
8. Fresh Flowers in an Emerald Vase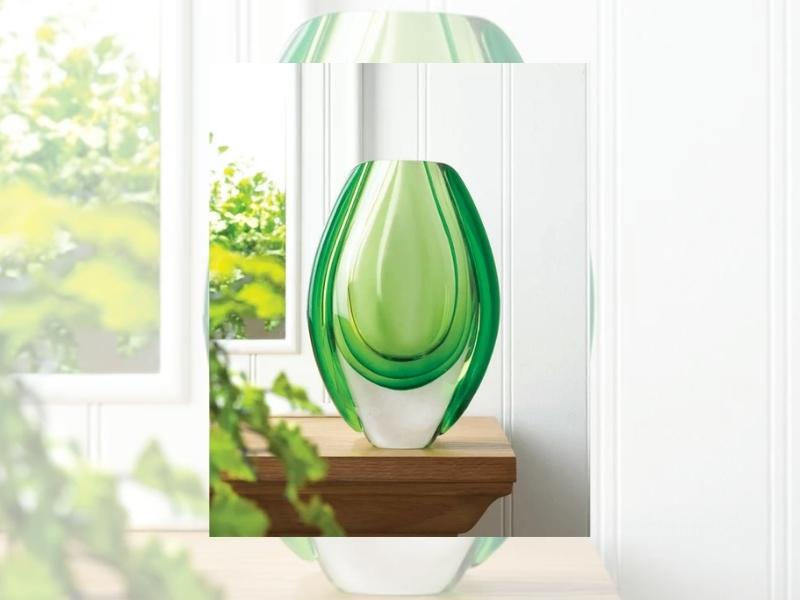 Fresh flowers are usually a safe pick when it comes to anniversary presents for parents. Use an emerald green vase for the 55th anniversary celebration. To complete your thoughtful 55th anniversary present, send a bouquet of your loved one's favorite flowers. Don't forget to include a card commemorating the occasion with your gift.
9. Gold Watch with Emerald Face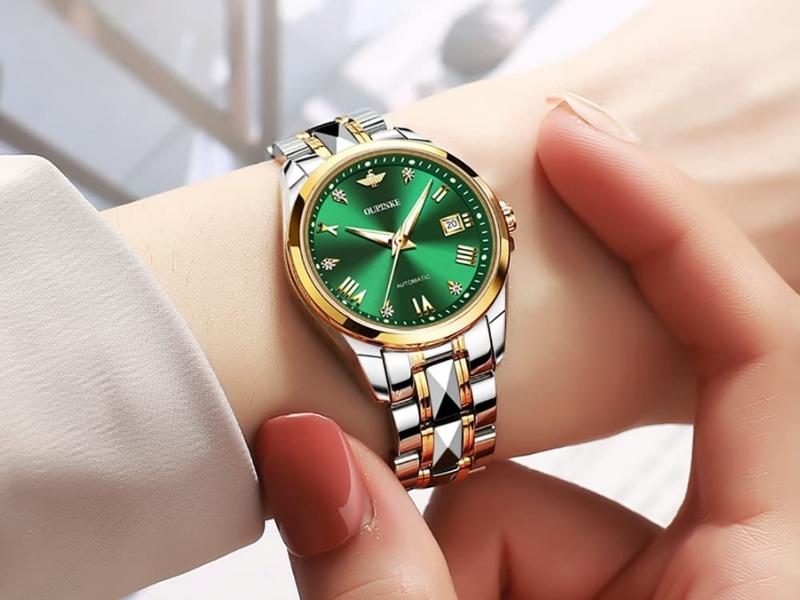 Time flies when you're having a good time, so why has it been 55 years since your vows? To commemorate the wedding anniversary, give a beautiful gold watch with an emerald green dial as the 55th anniversary gift. This elegant clock is sure to get a lot of admiring glances.
10. Quirky Cufflinks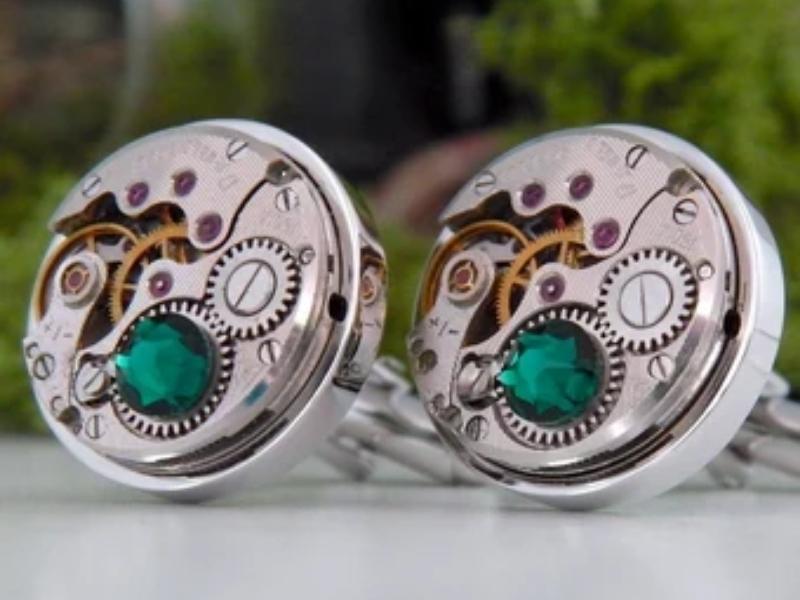 These magic cufflinks will remind them of you every time they put them on. Your dad will be proud of you a lot when receiving this 55th wedding anniversary gift!
>>> Recommend reading: Top 39+ Shiny 60th Anniversary Gift for Wife, Husband & Couples
11. John Deere Art Canvas Print Wall Decor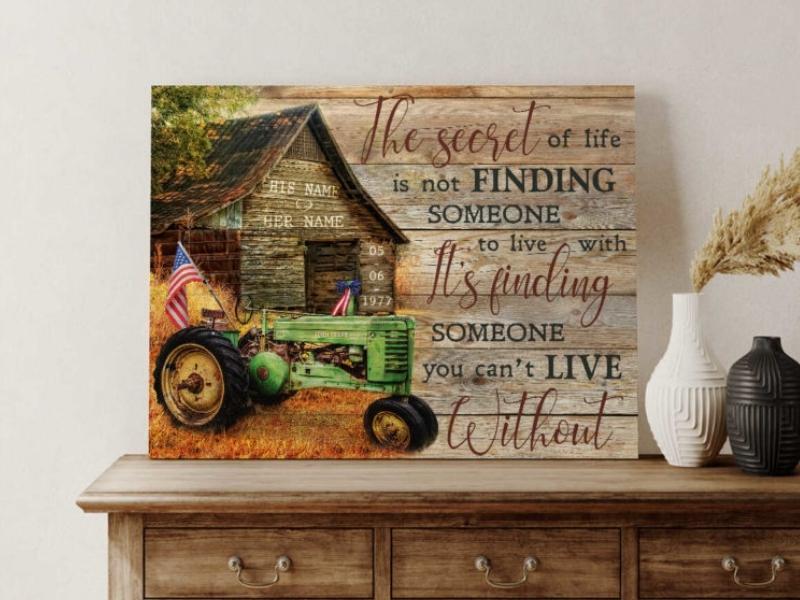 Many couples' dreams of starting a family on a farm have come true. Relaxation and comfort are brought to us by it. People nowadays aren't all as nostalgic as they used to be. This 55th anniversary gift might come in handy. It brings up old memories while also providing a sense of relief.
If you're looking for customized John Deere presents for weddings or anniversaries, this is an excellent option. It's a wonderful method to express your affection and send heartfelt thoughts to others.
12. Emerald Cufflinks
If you're celebrating your 55th wedding anniversary with a special meal, consider giving your parents a pair of sterling silver emerald cufflinks. This would be a wonderful 55th wedding anniversary gifts.
13. Emerald Anniversary Keepsake Ornament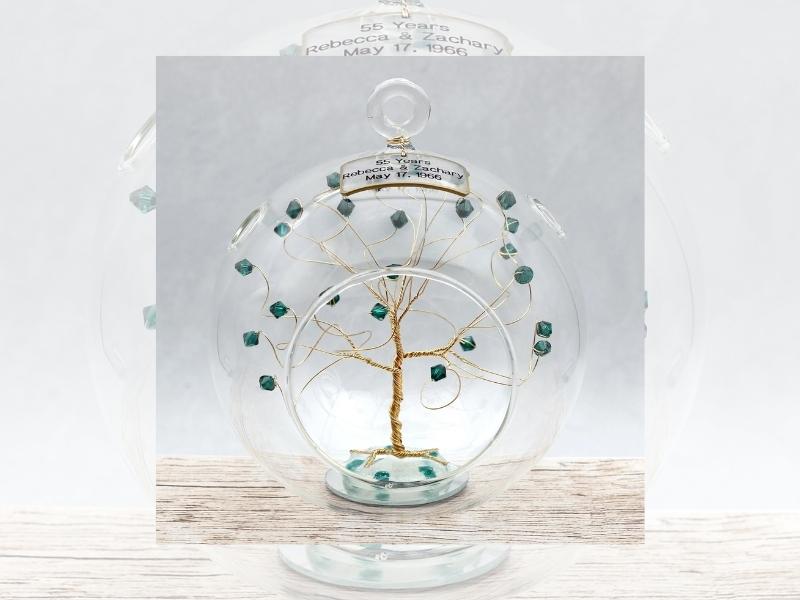 There is no need to wait until the holidays for a beautiful ornament to be given as a gift. In fact, the newlyweds will want to keep this one-of-a-kind present out year-round.
This gorgeous 55th anniversary traditional gift has emerald-colored diamonds hanging from a gold wire tree within a glass bubble, which can be engraved with the couple's names and wedding dates. You'll get a lot of props for this, we promise.
14. Emerald Green Lovebirds Statue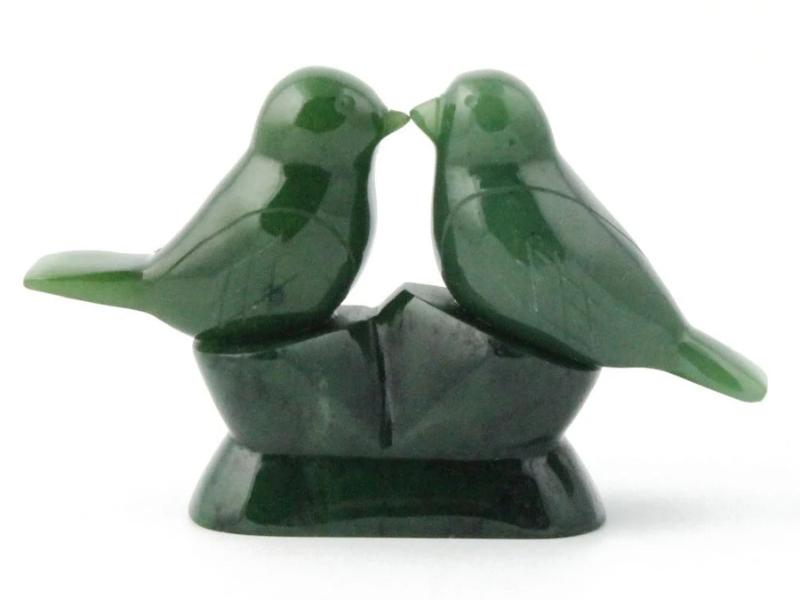 This emerald anniversary present will bring a smile to the faces of the people you care about most. A 55th wedding anniversary gemstone-colored hand-carved statue of two birds would be a magnificent piece of home décor that will remind them of their long and happy marriage every time they see it.
15. Rough Emerald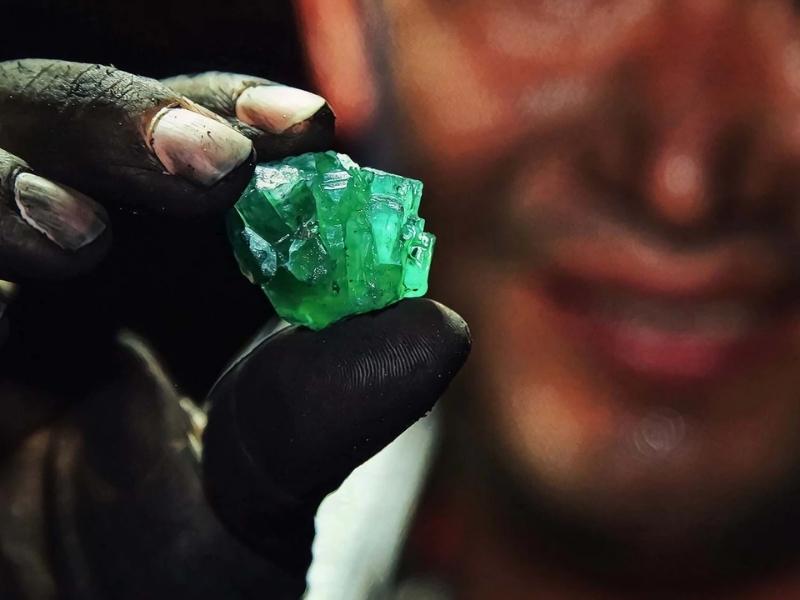 Instead of a polished emerald, why not go for a rough-cut one? A 55th wedding anniversary is a great occasion to give a present that promotes relationship, harmony, and domestic pleasure.
16. Emerald Green Bowls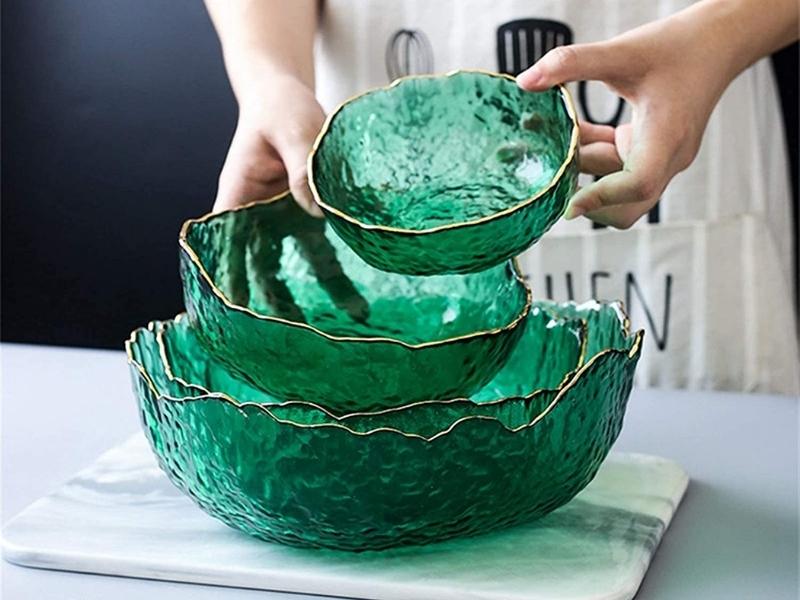 Decorative emerald green handmade bowls are a great choice for a 55th wedding anniversary gift since they're inexpensive but also classy.
17. Plated Rose with Emerald Crystal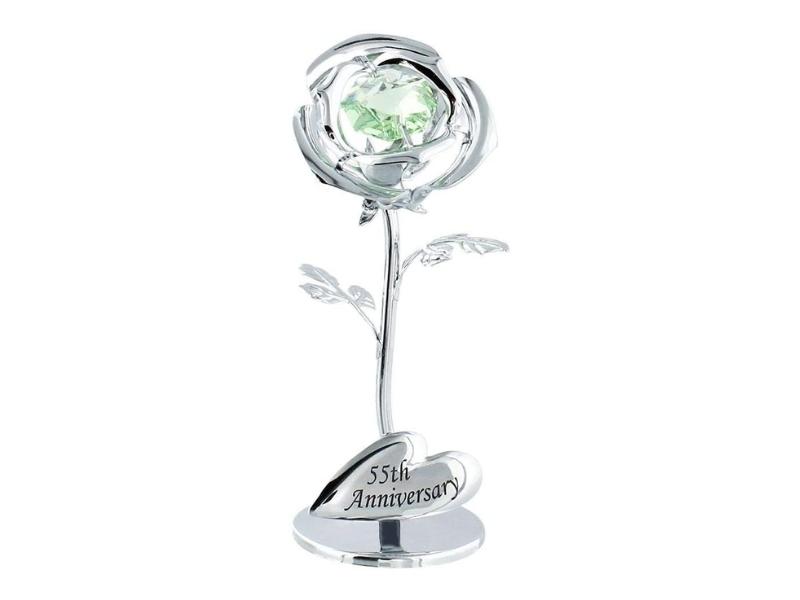 This rose ornament could be a hit with the couple you're shopping for, especially if they're like ornaments. It has a single stem on a plinth with a heart at the bottom that reads '55th anniversary' and is silver in color since it is silver plated.
The Swarovski crystal in the heart of the rose is emerald green in hue. It measures 4 x 4 x 9cm and is packaged in a beautiful gift box.
18. Beautiful Loving Horses and Old Church Wall Art Decor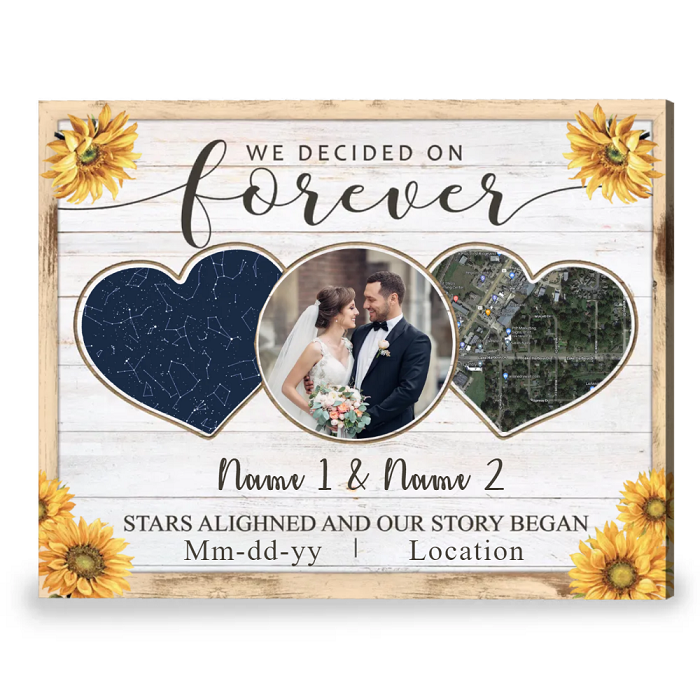 This pair of adoring horses is a powerful symbol of family, collaboration, and teamwork. As 55th anniversary gift ideas for parents, this custom canvas print is heartfelt since you may include the date and names of your special occasion.
Invoking the frigid weather but the warmest date ever when you make your commitment to one other is very heartfelt by hanging this wall art decor. Then why not add it to your shopping basket right away?
19. Glass Piece Crystal Paperweight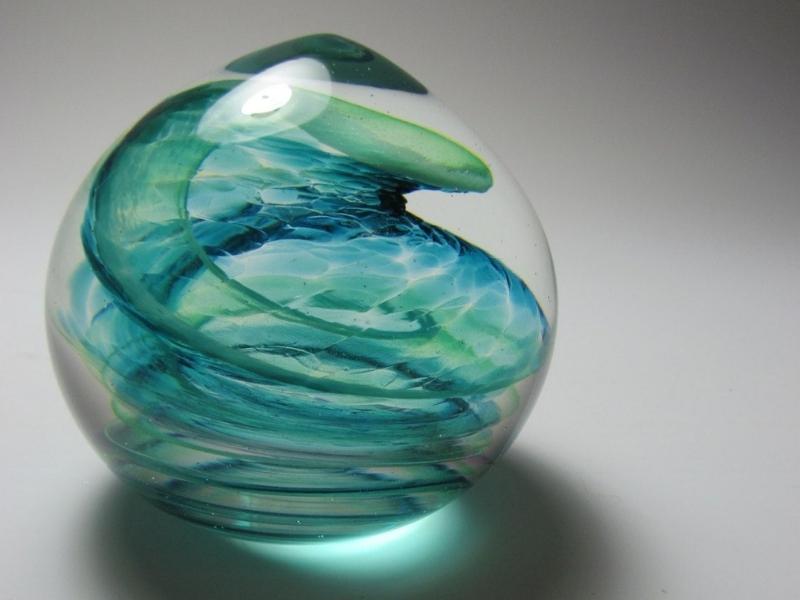 If you're celebrating an emerald anniversary, you may consider buying something in that hue. Emerald green crystal glass makes up this paperweight. It's 7cm tall, has a lovely swirling design, and is a focal point on a mantelshelf.
>>> Read more: 38+ Special 35th Anniversary Gift for Wife, Husband & Parents
Other 55th Anniversary Gift Ideas
20. Emerald Wedding Anniversary Sundial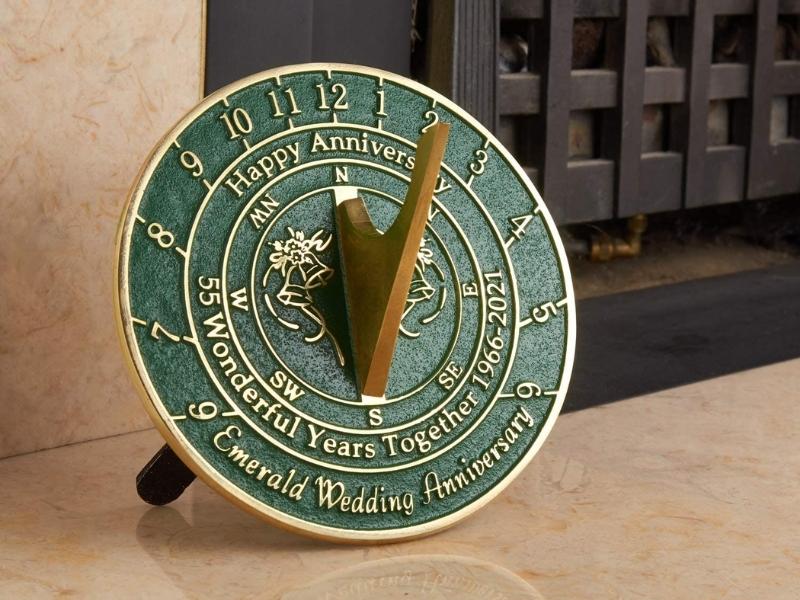 This emerald sundial may be customized with the couple's wedding date to add a unique touch to their yard design. If they'd like to display it inside, this unique handcrafted 55th wedding anniversary gifts may be hung on a wall.
21. Leather Green Wallet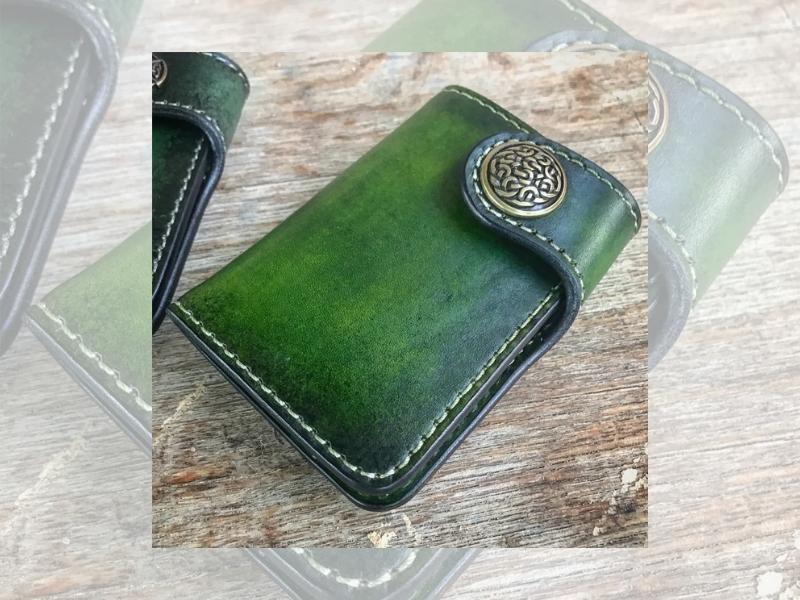 Help your parents keep track of their stray change by gifting them a green wallet. Gifting a 55th anniversary gift of this classy leather style would be both functional and attractive.
22. Cozy Emerald Green Throw Blanket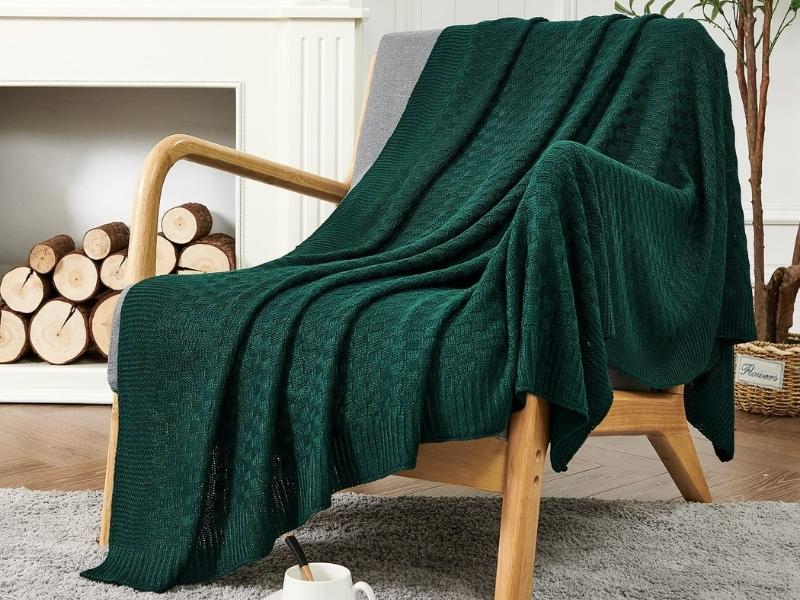 It's critical to maintain the chemistry after spending so much time together. Encourage the couple to cuddle up on the sofa and enjoy their favorite movie by presenting them with a soft green throw blanket.
23. Two Souls Two Hearts Canvas Wall Art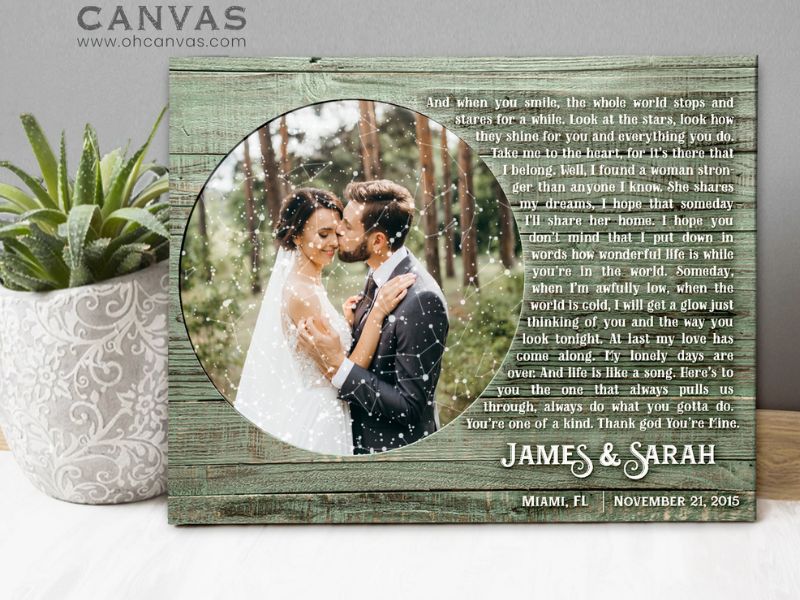 What date is your parents' wedding anniversary? Their party will be even more memorable if you show up with a small but meaningful 55th wedding anniversary gift. Surprise your loved ones with this "Custom Star Map" canvas. This is a lovely addition to the celebration!
24. Green Agate Serving Platter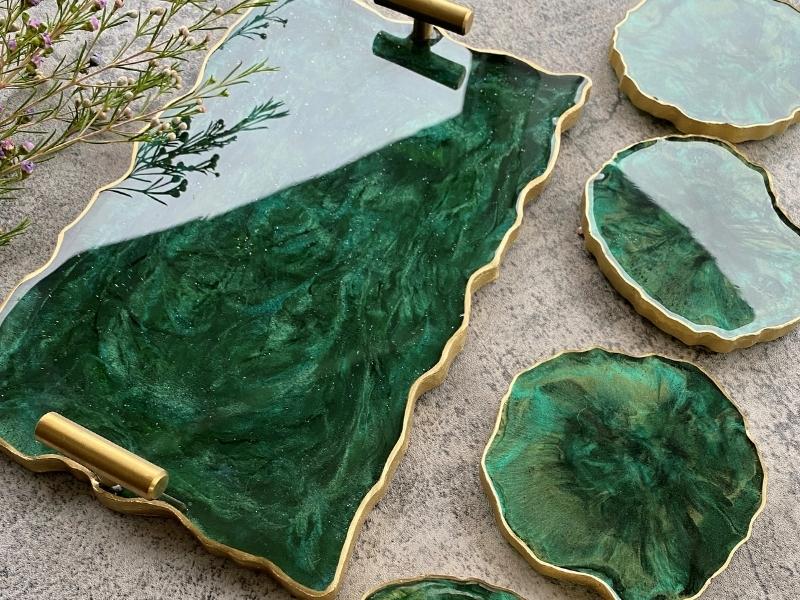 Serving platters are a must for frequent hostesses, and this exquisite alternative would be a nice complement to the set. Embellish the wedding anniversary with this gentle green tint, which isn't quite as intense as true emerald green.
25. Emerald Green Wine Glasses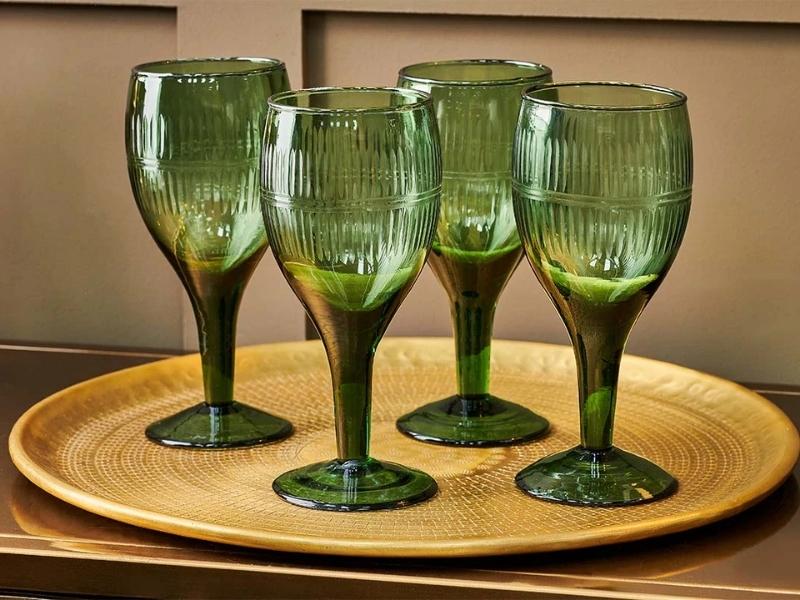 A toast or many are definitely in order when celebrating a milestone of this magnitude, 55 years in the making. With these beautiful emerald green wine glasses, you may help them toast in style. Because they come in a six-piece set, there are enough glasses to go around.
26. Green Quartz Bookends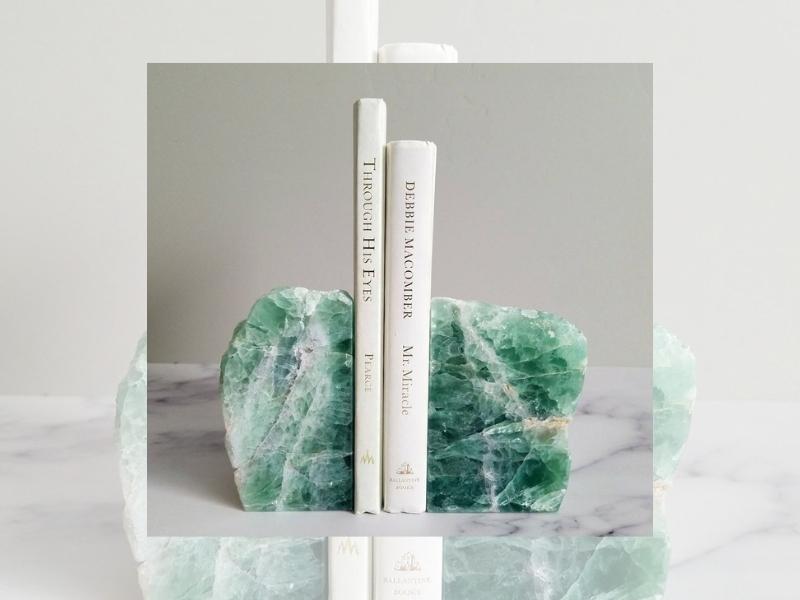 Organizing their favorite books is a 55th anniversary gift that will always be appreciated by voracious readers. The emerald green quartz bookends would look great on their bookshelf in the living area.
27. Emerald Green Velvet Ottoman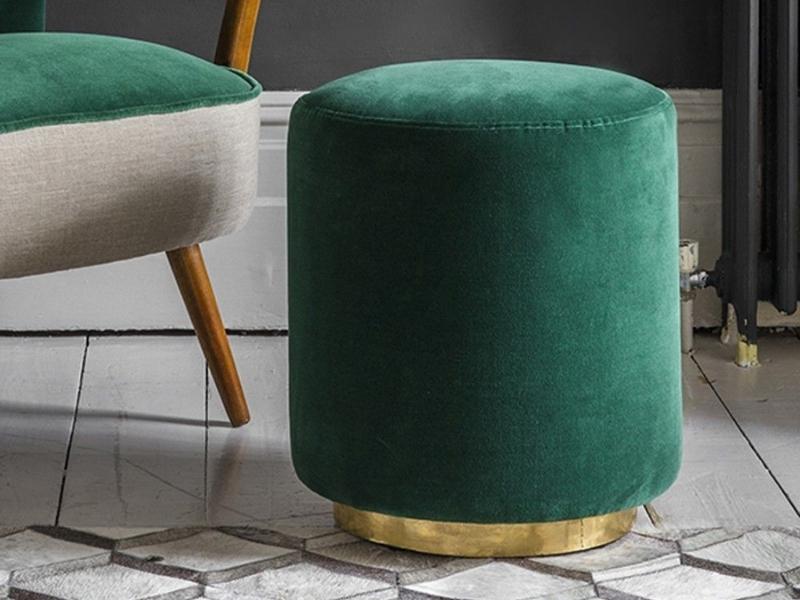 If the pair enjoys entertaining, having extra seats is usually a good idea. In addition, if they're planning an emerald-themed anniversary celebration, this seat would be the ideal centerpiece!
28. Emerald Green Vase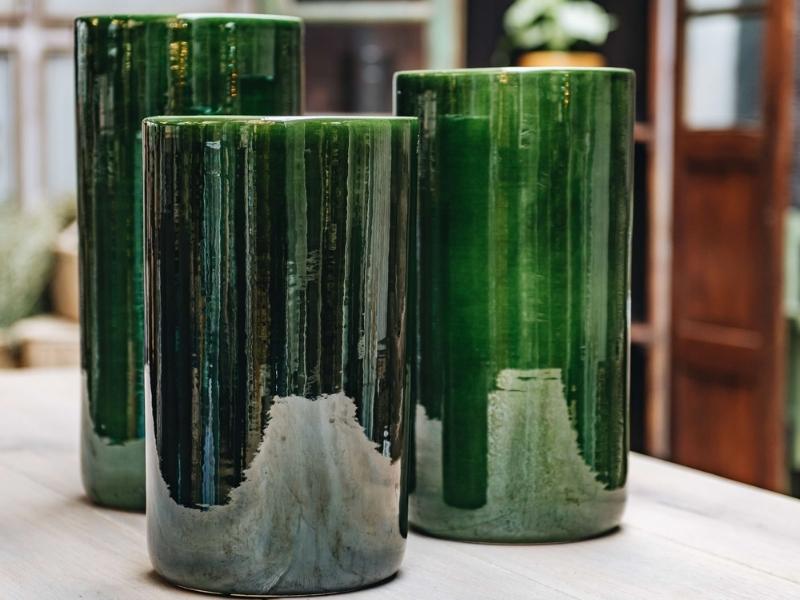 An ornamental piece can be the ideal 55th anniversary gift suggestion if you're not seeking to give a precious stone.
29. Keep Calm Wine Label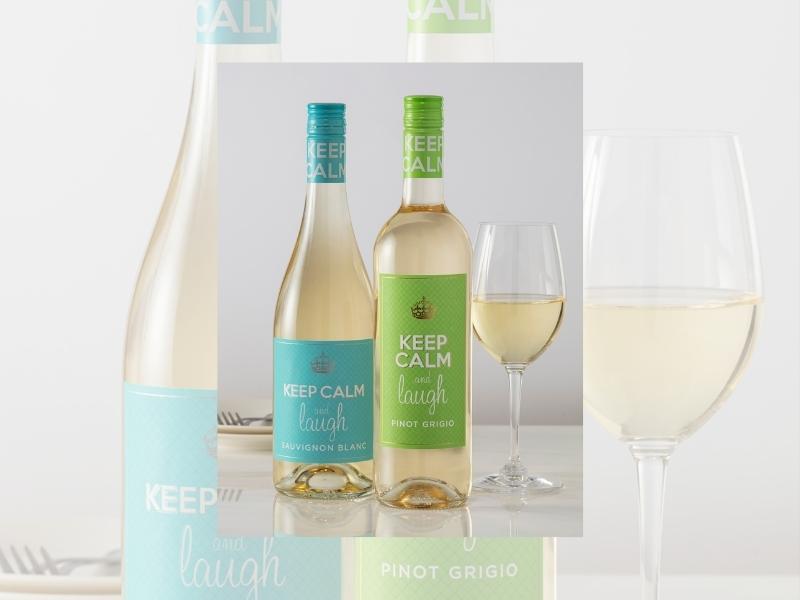 A delightful 55th wedding anniversary gift in vibrant green, this 'stay calm' wine label is a great choice for a large gathering or a single bottle of wine.
30. Pretty Green Lampshade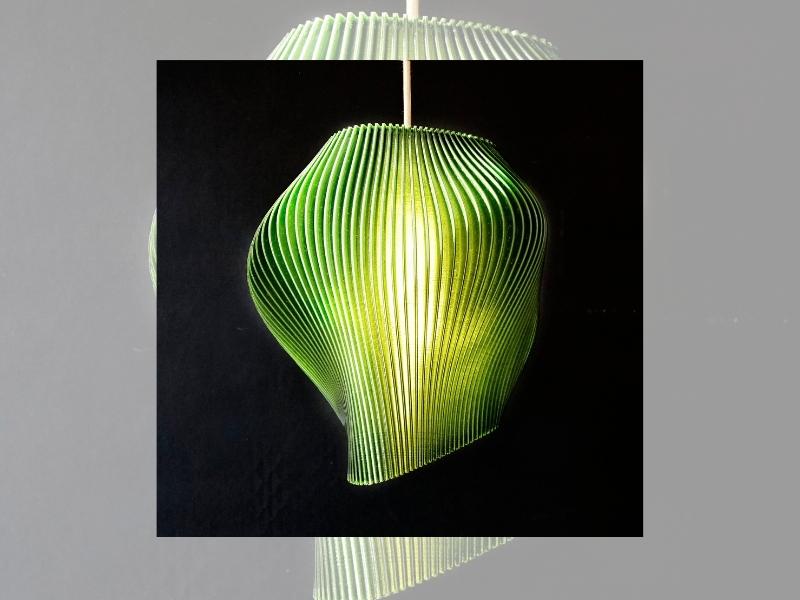 This stunning emerald green lamp shade will brighten up any room. It comes in a variety of sizes to fit their favorite lamp and is made of colored cotton velvet.
31. 55th Wedding Anniversary Candle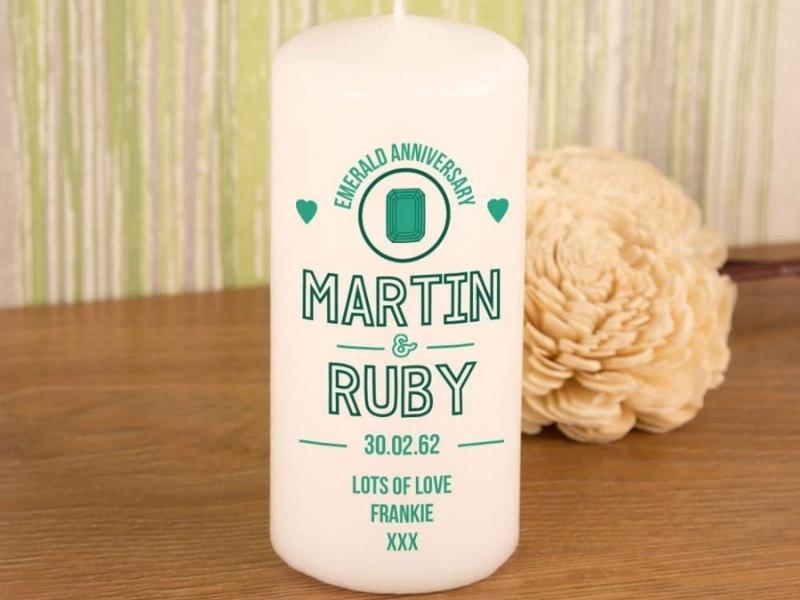 This customized 55th wedding anniversary candle would be a thoughtful 55 year anniversary gift enjoying their green anniversary if you're on a budget but still want to show your appreciation.
32. Aged Emerald Hanging Planter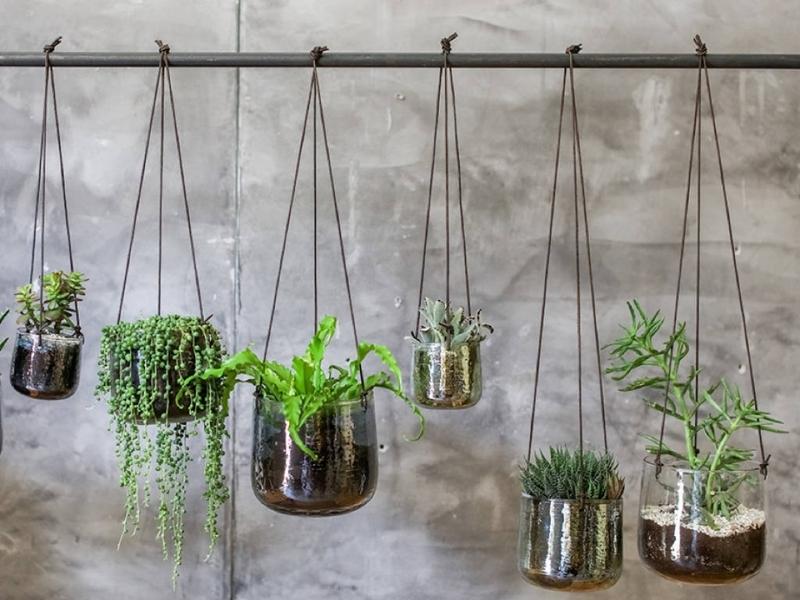 Mercury glass is used to create these beautiful emerald hanging plant pots, which would look great in any house. The 55th anniversary gift may be made much more meaningful if you purchase some plants to accompany it.
33. Beautiful Family Gifts Wall Art Decor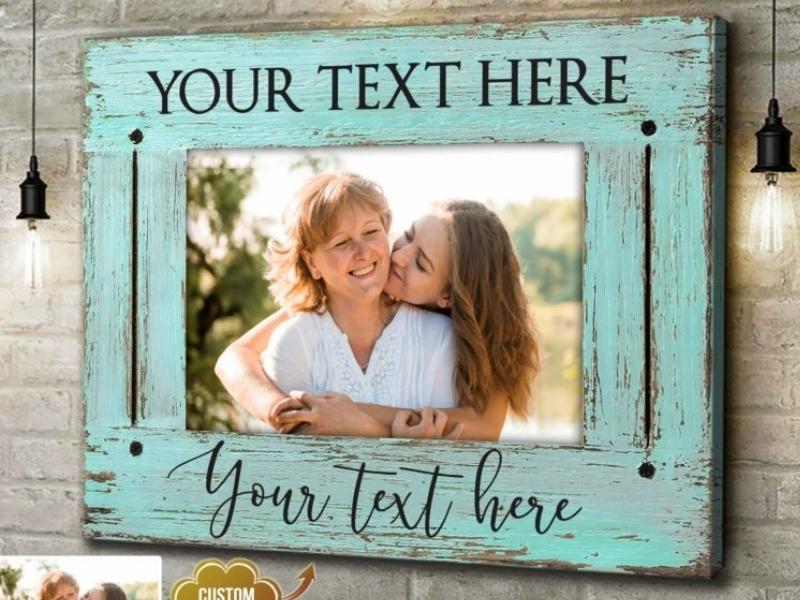 To show your love for your spouse, rustic anniversary gifts are a great option. This canvas artwork, in my opinion, perfectly captures the essence of a happily married couple who haven't lost their fire for one another. That's how I hope your love would continue forever.
Read more:
Celebrating five and a half decades of marriage is surely deserving of a big party! This list of 55th anniversary gift ideas should help you locate something special for your spouse, parents, or other loved ones to celebrate the event in a unique way. Oh Canvas hopes to bring the most informative suggestions to celebrate your most significant day this year!