14 years of marriage under our belts? What an accomplishment! When it comes to celebrating a decade of loving and supporting your spouse, a lovely present is undoubtedly the right approach to honor the event. There will be a party soon! We've compiled a selection of 14th anniversary gift ideas for your wife, husband, or the pair. So, don't miss out on this blog from the Oh Canvas team.
14 Year Anniversary Gift Traditional and Modern
What is the Traditional 14 Wedding Anniversary Gift?
Each year has a distinct theme for anniversary gifts. Get something off-white instead of actual ivory for your 14th anniversary gift, which is traditionally ivory. There is a plethora of ivory-colored goods available, from soft blankets and robes to stylish nonstick kitchenware. Pick an "ivory gift" that supports elephants, or use the theme to inspire your choice.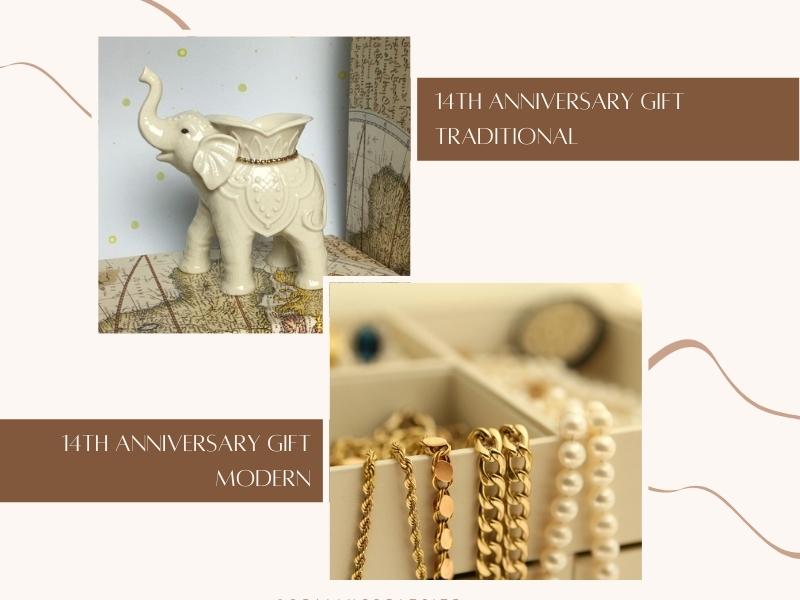 What are the Modern 14th Anniversary Gifts?
Gold jewelry is the 14th anniversary gift modern. Despite the fact that gold jewelry may seem like a stale choice, there are many variations on this topic. A nice piece of jewelry to add to their collection is always a good idea, but you can also get them something more casual that they can wear on a regular basis.
When they wear it, it will serve as a constant reminder of how far they've come together. If you're looking for even more inspiration, check out the 14th anniversary gemstone, opal, for additional gift options.
What to Buy for the 14th Wedding Anniversary?
14th Wedding Anniversary Gift for Husband
1. Personalized Gift Wedding Anniversary Gift Photo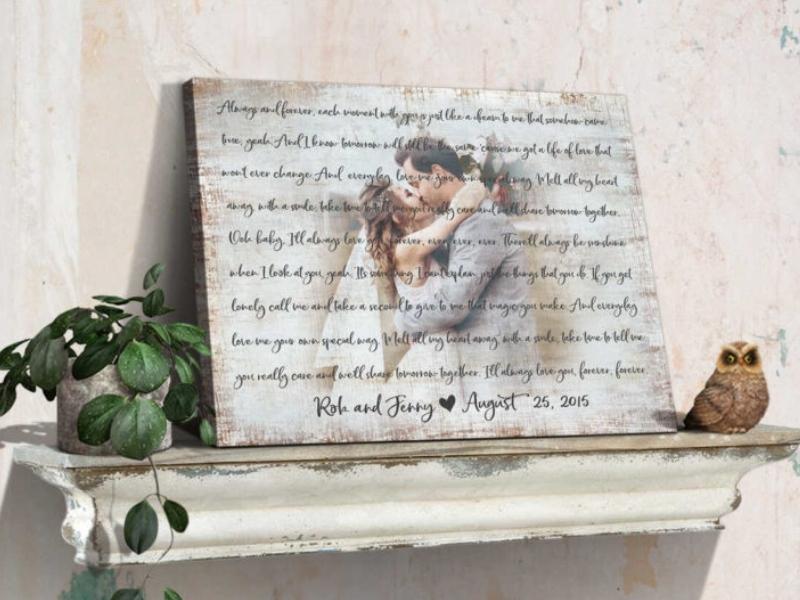 A great 14th wedding anniversary gift for husband is a unique canvas print like this one. Your favorite music may now be paired with a photograph that you've taken yourself. This one-of-a-kind gift will pique the interest of your significant other and enhance the romance of your special day even more!
2. Off-white Throw Blanket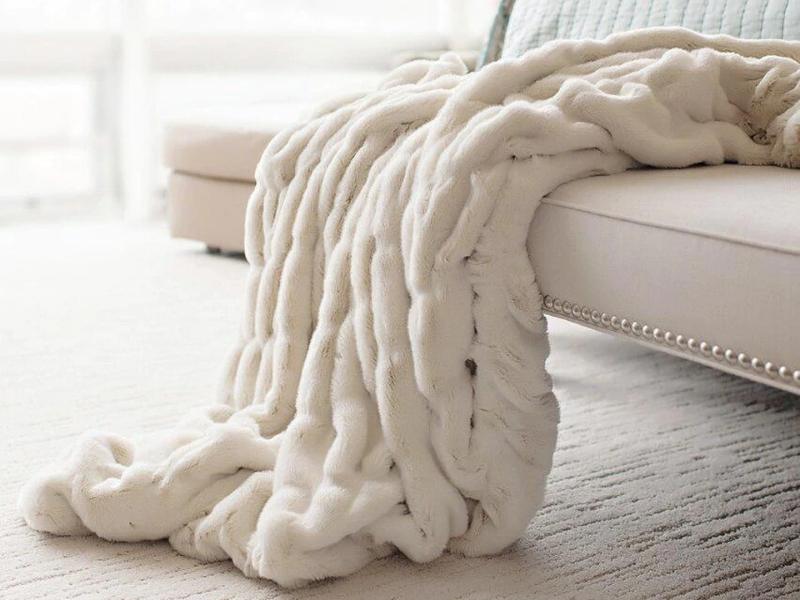 Neutral and stylish, this throw blanket begs to be cuddled up with! It's even better since it's made of 100% organic cotton. Just think of all the credit you'll receive for giving them this nice 14th anniversary gift. Choose an off-white hue for a warm and appropriate gift.
Oh Canvas tips

You shouldn't wash your acrylic blanket in hot water since doing so may cause the fibers to unravel and make the blanket feel rough and unappealing again. Blankets made of cotton or wool may shrink in the wash, and colors may run if washed in hot water.
3. Off-white Plush Robe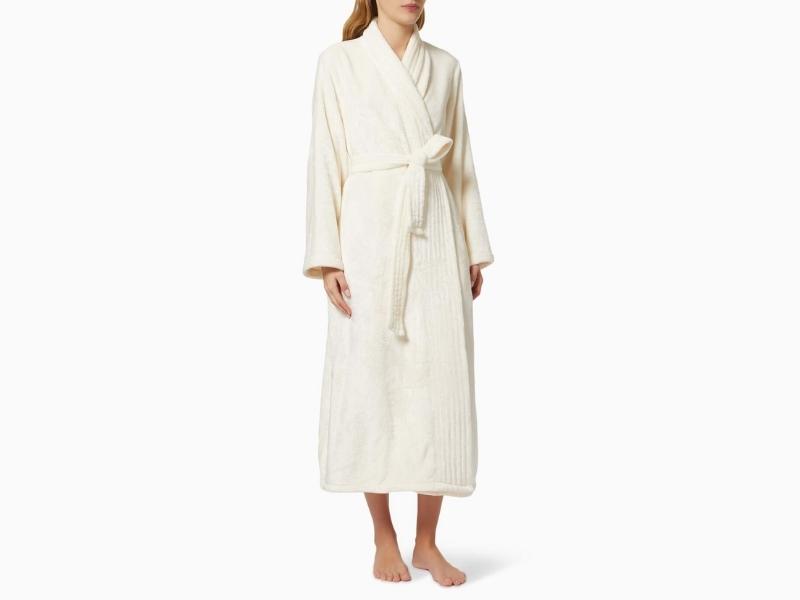 We're going to suppose that your companion hasn't had a new robe in a while. The luxurious robe they'll want to live in will encourage them to get their vacay on. 100 percent cotton makes this ivory anniversary present very soft and cuddly.
4. Off-white Duffle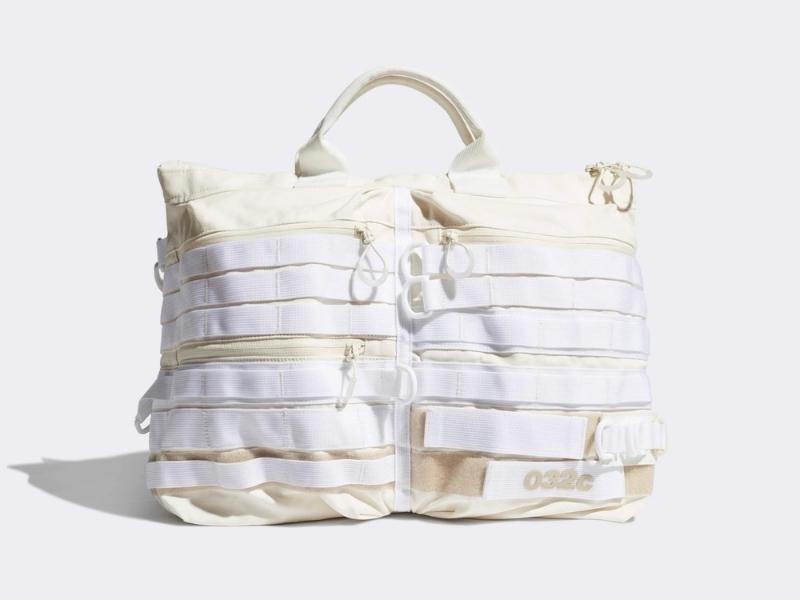 There's nothing romantic about a duffel bag, but this one isn't your usual one. In contrast to a leather bag, which may be scratched, this one is exceptionally light and scratch-resistant. A baggage trolley sleeve fits over your suitcase handle, and a secret pocket makes it simple to access your phone, passport, and wallet when traveling.
On top of that, it has an inside water bottle holder and shoe compartments, so that you can keep your items in order. Isn't it the best 14 wedding anniversary gift? It can easily be stowed away beneath a plane's seat.
5. Off-white Game-changing Body Pillow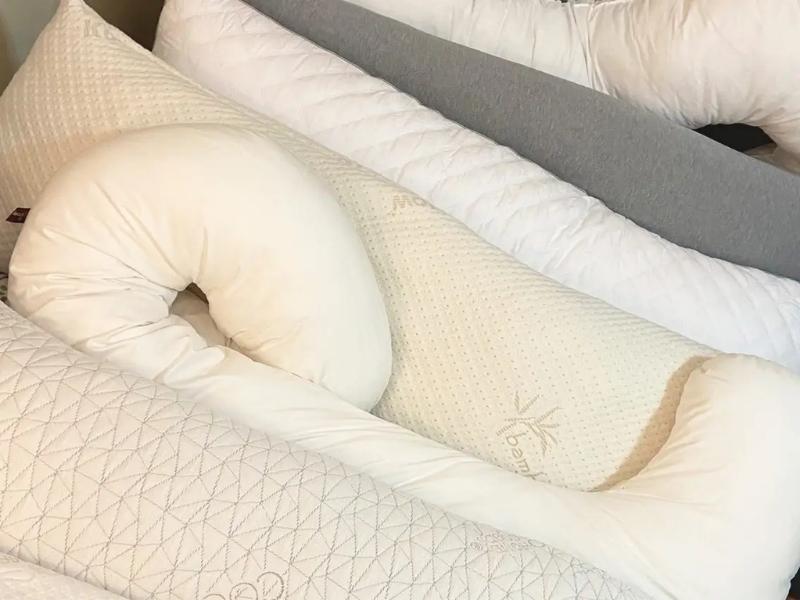 Getting a good night's rest is good for both your health and the health of your relationship. There's nothing wrong with cuddling, but not every pair sleeps well in close proximity. The best way to help your loved one get a good night's sleep is to give them this life-changing body pillow as 14 year anniversary gift.
The removable, washable double-sided cover is made from organic cotton and bamboo velour, and it is shredded latex. As a result, it may assist alleviate any aches and pains you may be experiencing.
6. Simple Gold Chain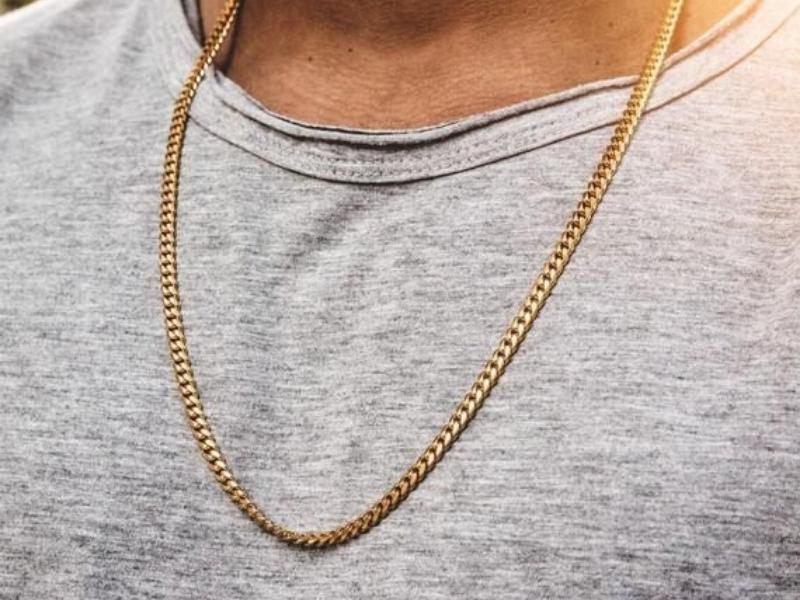 This simple gold chain will soon become a standard for your companion, even if they aren't big on jewelry. Add a dash of whimsy and sophistication to your ensemble with this simple accessory. Waterproof since it's composed of 14k gold (which means no stressing about taking off before showering, swimming, or sweating).
7. Wedding Song Lyrics On Canvas Wall Art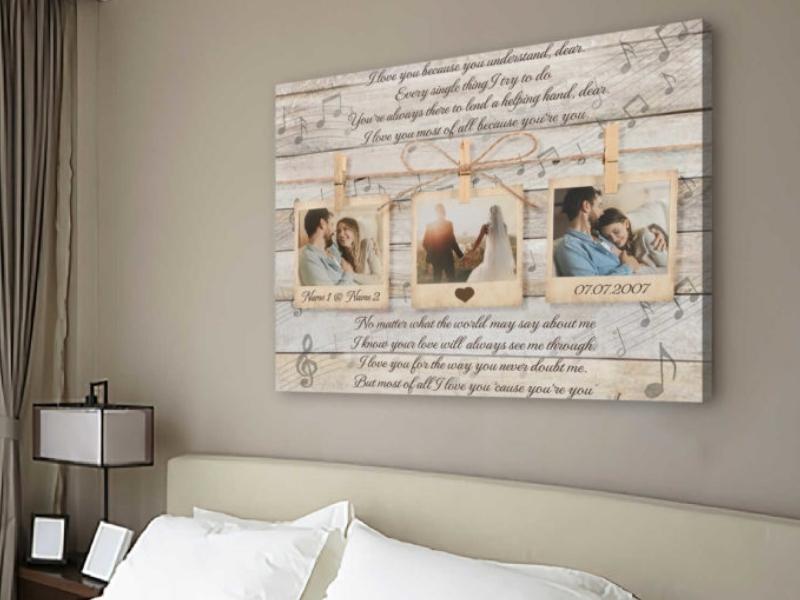 This unique image canvas conveys the statement, "No matter what the world may say about me, I know your love will always see me through." With this personalized wall painting, you may relive your love story in a fresh manner.
If you're celebrating an anniversary, this print would make a thoughtful anniversary present by year. Additionally, it makes an excellent wedding or engagement gift for friends and family members you care about.
Adding three photos, the song title, and names to this Custom Anniversary Gift Canvas Print with Wedding Song Lyrics is a breeze. Create an artful piece of wall art that your partner will cherish!
8. Black Onyx Square Signet Ring
Add this distinctive piece of gold jewelry to your partner's ring collection. With its 14k gold and black onyx center stone, it has a slick, refined appearance. This 14th anniversary gift for him is as a token of your affection, your S.O. may put it on with their wedding ring.
9. Gold Chain Bracelet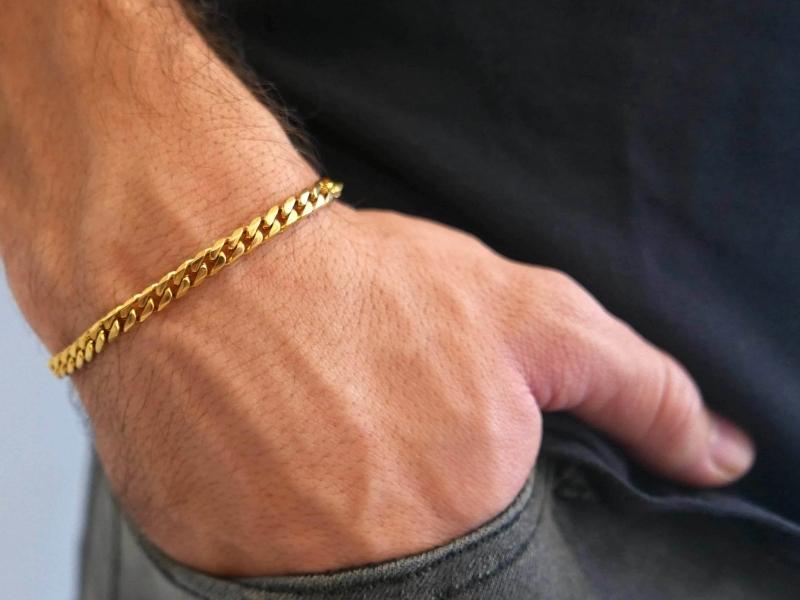 You may wear this gold chain bracelet on its own or stack it with other bracelets to get a variety of looks. As a lovely symbol of your eternal love and dedication to each other, the infinity swirl is an ideal choice. An excellent 14th wedding anniversary gift for husband or lover, this bracelet is made of 14k gold and has a glossy finish.
10. Gold Cheese Knives Set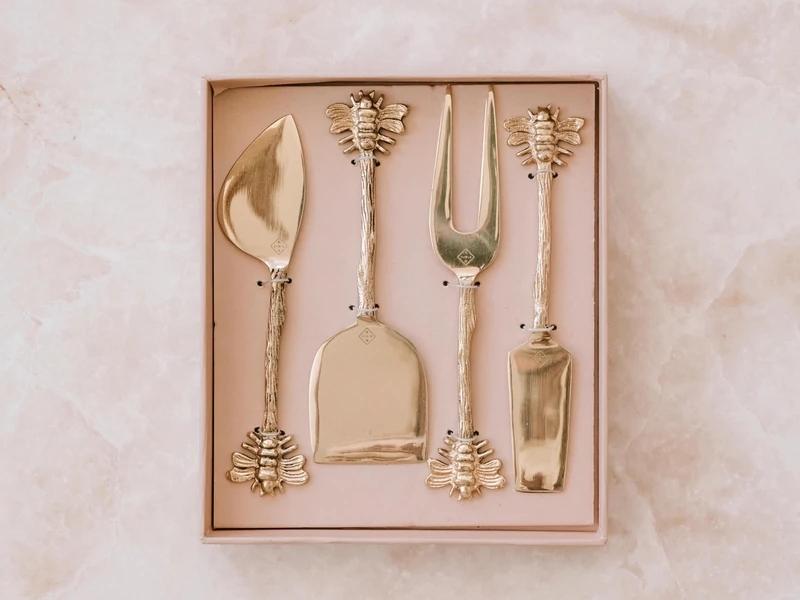 To mark the occasion, put together a delicious cheese and charcuterie board. Remember the utensils, too! Gold cheese knives are a unique way to commemorate a momentous event with a contemporary gold 14th anniversary gift for him. Plus, they're built to endure for many years in your kitchen.
11. Marble and Gold Serving Tray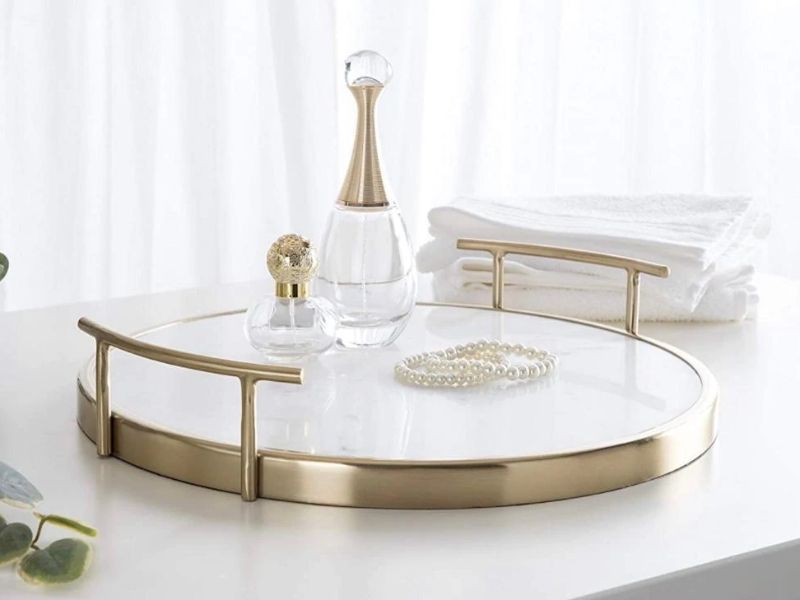 Do you like hosting dinner parties with your friends and family? Add a new serving piece to your collection while keeping with the contemporary gold trend. Beautifully showcase charcuterie, appetizers, desserts, and more with this marble slab framed in gold.
12. Off-white Men's Shaving Kit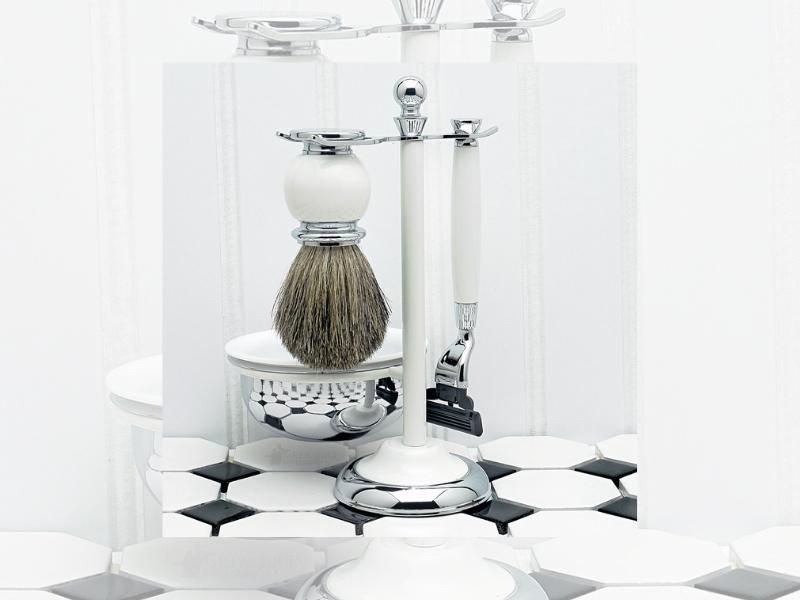 The Gillette razor blades are compatible with this classic men's shaving kit. In keeping with your 14th anniversary gift theme, you can't go wrong with an ivory hue.
>>> Read more: Top 44+ Charming 15th Anniversary Gift for Husband, Wife & Couple
14th Wedding Anniversary Gift for Wife
13. Romantic Gift For Wife On Wedding Anniversary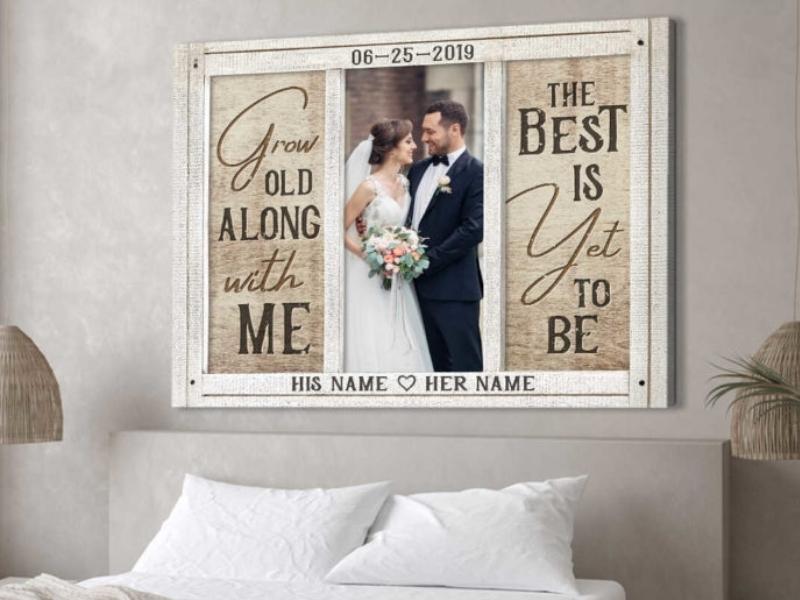 Wedding anniversaries are a great time to show your spouse how much you care by giving them unique picture presents. Names and dates may be shown on this canvas, but you can also put a picture on it.
Photographs from your wedding day or other special occasions may serve as meaningful keepsakes for you and your spouse. When your lover sees the picture with the saying "Grow old along with me, the best is yet to be", she will appreciate your sweetness.
14. Ceramic-coated Cookware Set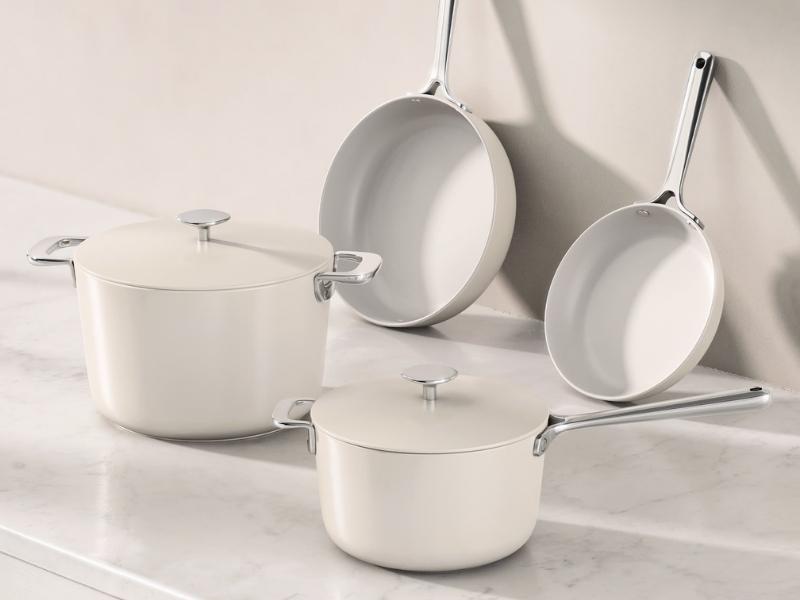 It's possible that upgrading your cookware hasn't been high on your priority list throughout the years, which is why we appreciate this gift for 14 year anniversary.
With this ceramic-coated cookware set, you can give your kitchen a much-needed facelift. A 550-degree oven may safely use this nonstick, nontoxic dish. What about a romantic candlelight meal for two?
15. Ivory-colored Workout Kit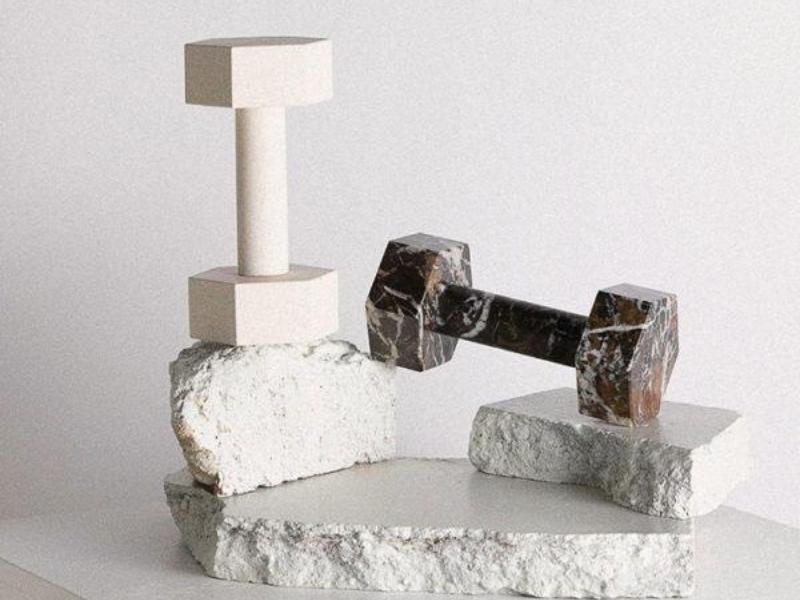 For the fitness fanatic in your life, this 14 year anniversary traditional gift is just what she has been looking for. Refresh her exercise area with themed accessories.
Weighted rings, weighted bars, the company's wildly popular ankle weights, floor sliders, and resistance bands are all included in this ivory-colored set. In addition, a non-toxic sanitizing spray is included.
16. Personalized Gold Trinket Dish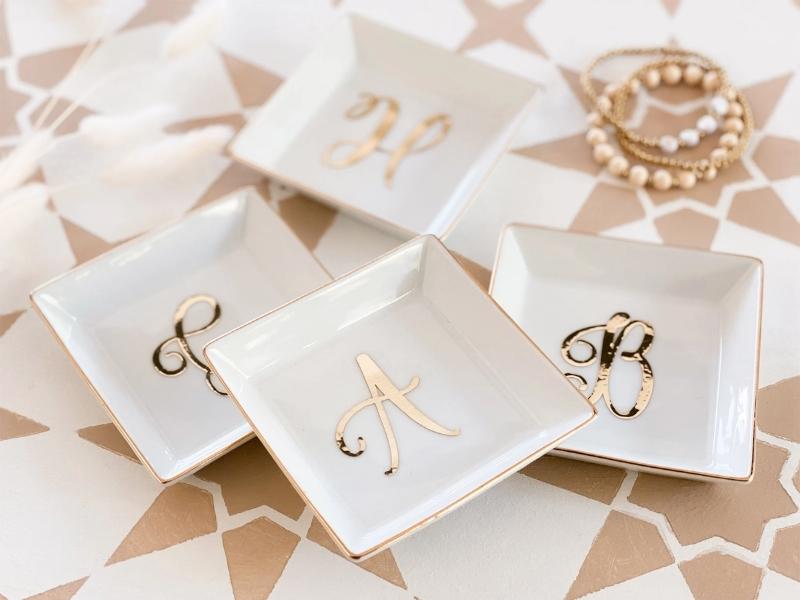 This little dish is the ideal anniversary gift for her if you prefer not to provide lavish tokens of affection for each passing year. Customize with your spouse's name, initials, wedding date, or perhaps simply a sweetheart's initials. To keep with the concept, this clay sculpture was also hand-painted in gold.
17. Opal Solitaire Necklace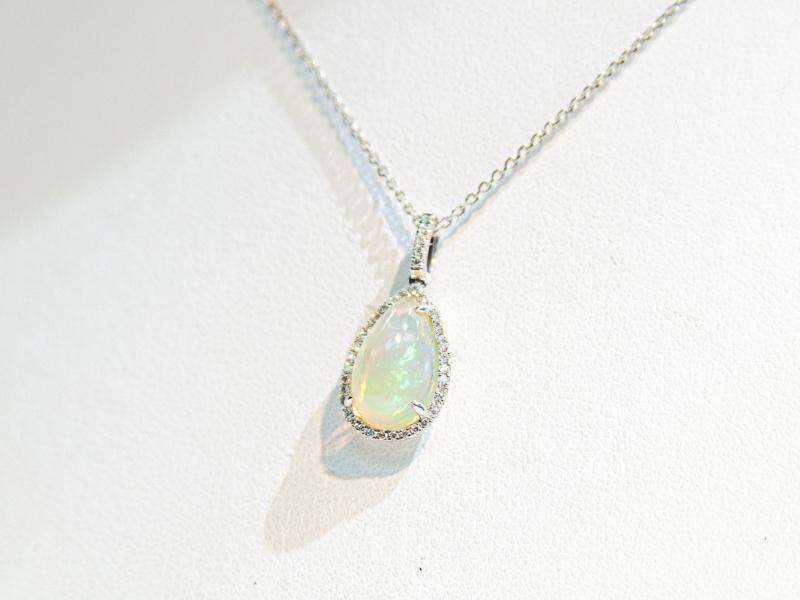 Does the 14th-anniversary gemstone make sense? Opal. And this gold bezel-set necklace is the perfect representation of it. It's a beautiful piece of jewelry that will last for years to come thanks to its 14K yellow gold construction.
18. Ceramic Frame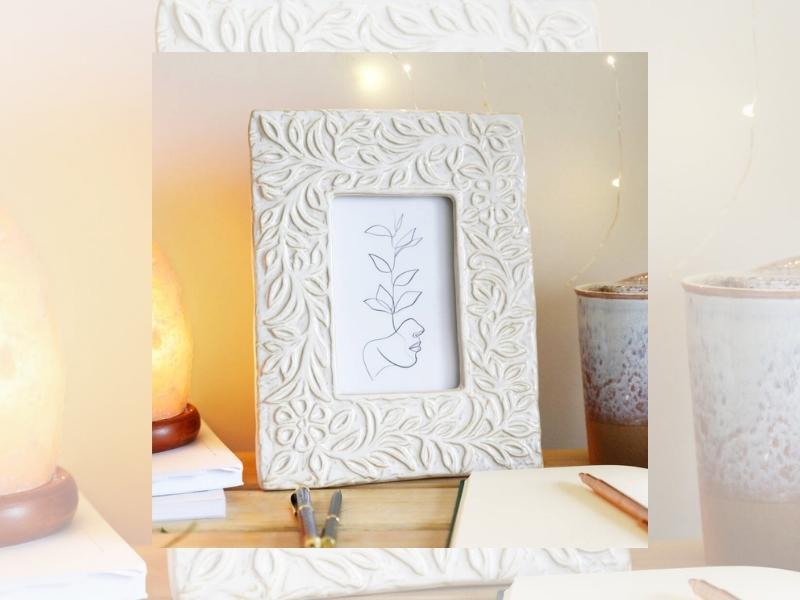 One of the most romantic ways to commemorate your love is with a framed print of a picture. This keeps your memories fresh for years to come. You may give a modern touch to classic ivory by using a gorgeous ivory-hued ceramic frame and putting a printed memory within.
19. Traditional Ivory Album
This is a 14 year anniversary gift that demonstrates that you have taken the time to think over what you're going to give, and a picture book is a perfect way to do it.
20. Enamel Bracelet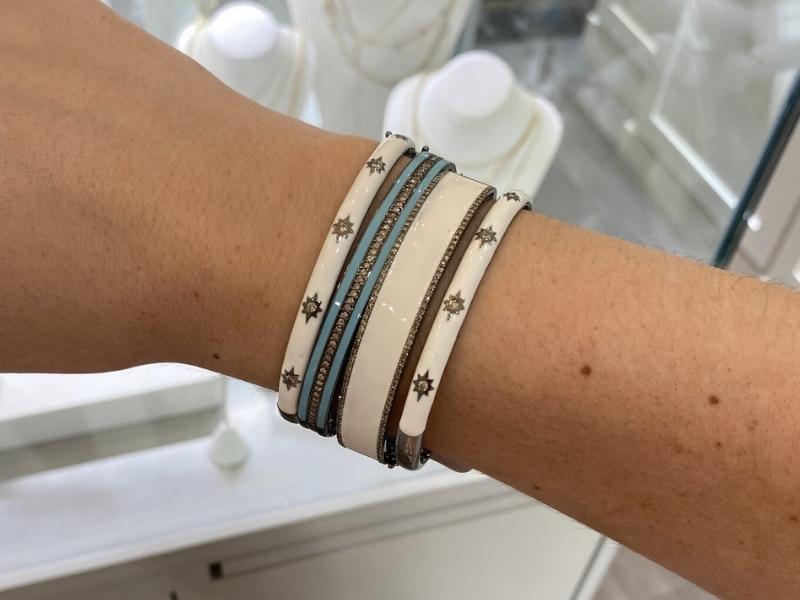 In addition to black, soft taupe, and burnt sienna, this enamel bracelet is also available in an ivory tone. Gold jewelry is a great modern alternative to the more classic diamond ring for a 14th wedding anniversary.
Oh Canvas tips

Enamel jewelry may be damaged by exposure to harsh chemicals, so it's best to keep removers for nail polish, paint, and gasoline away from it while you're wearing or cleaning your enamel jewels.
21. Gold U-shaped Opal Hoops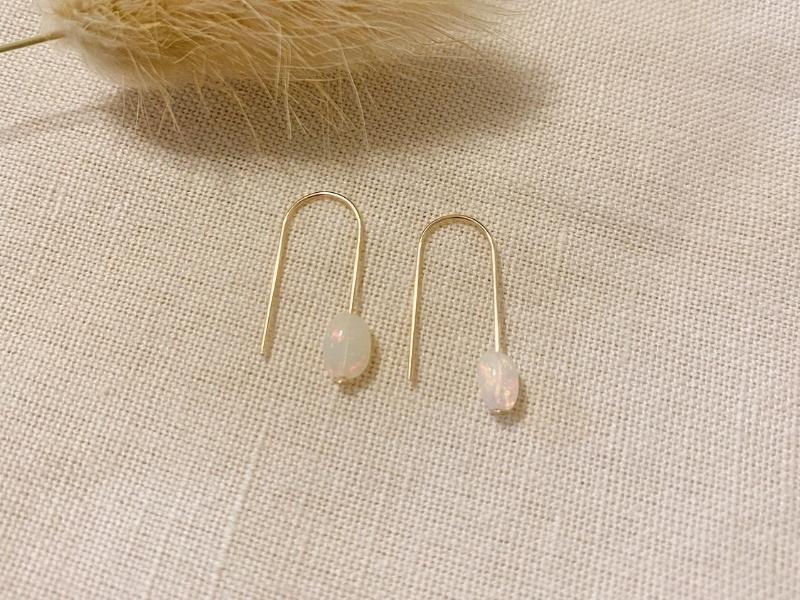 The modern 14th wedding anniversary gift for wife may be paired with the anniversary gemstone for a unique gift. Opal hoop earrings in the form of a U are unlike anything else in your partner's jewelry collection. These earrings, on the other hand, are so understated that they may be worn at any time and in any place.
22. Beautiful Anniversary Gifts For Wife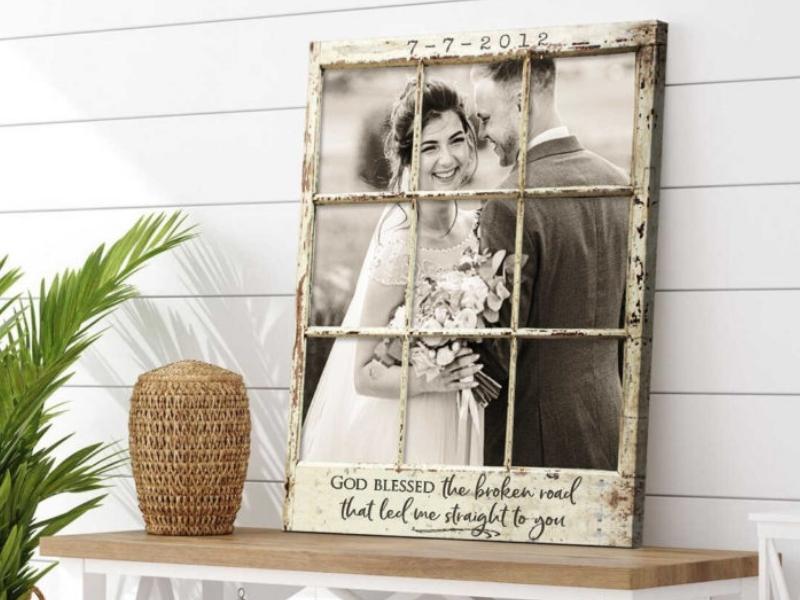 The God Blessed The Broken Road is one of our most popular things, so be sure to keep an eye out for it. For those of you who are blessed with a family of your own, we know how meaningful this saying is.
It's great to provide these 14 year anniversary gifts for her. Any event, from birthdays to Valentine's Day to wedding anniversaries, is a fantastic time to give it.
23. Dainty Gold Chain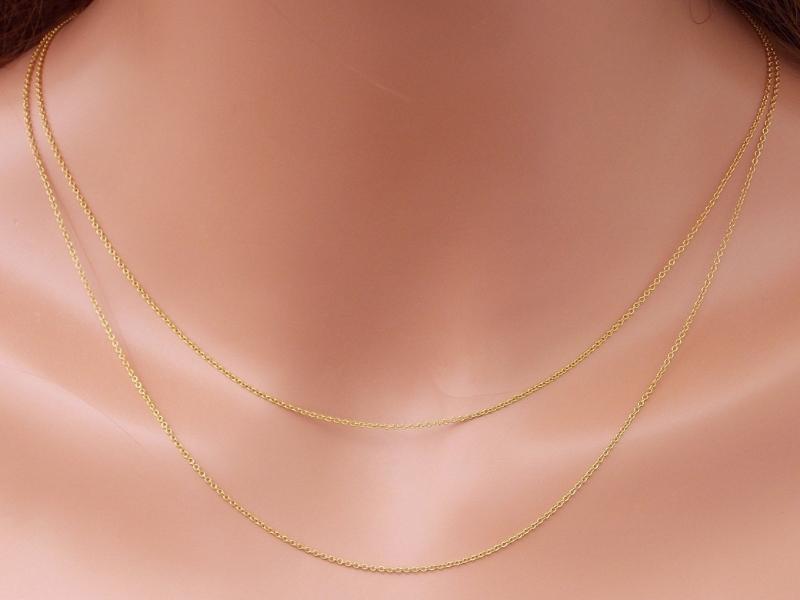 To us, this necklace is ideal as a 14 year anniversary gift traditional and modern because of the combination of the delicate gold chain, the little diamond, and the lovely piece of opal it features. Your loved one may use it as a memento of your special day by layering it with other necklaces they already own.
24. Tennis Bracelet
Searching high and low for the ideal 14 year anniversary gift? With a tennis bracelet, you can't go wrong. Because it's on-theme without being overt, your companion may wear it everywhere and at any time. The diamonds and fine gold chain give it a classic look. Wear it alone or stack it with other bracelets—either way, it will look stunning.
25. Pearl Drop Earrings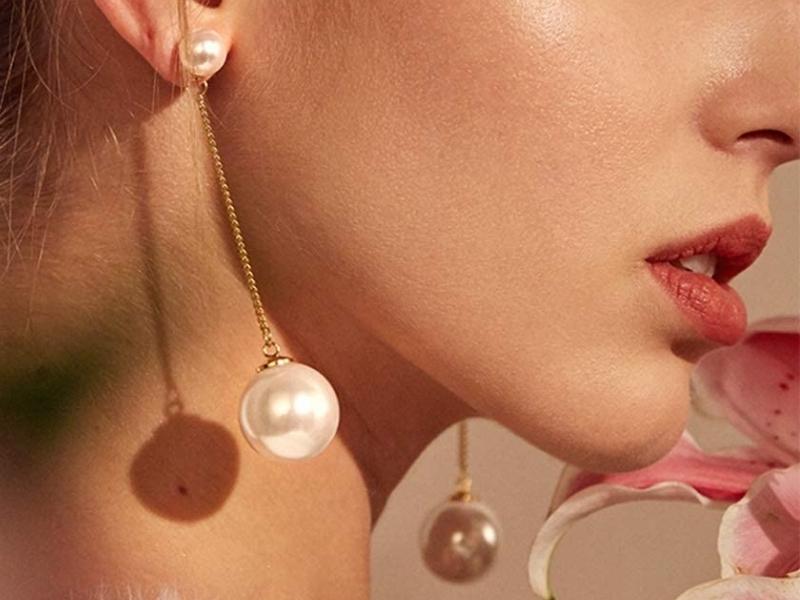 These exquisite pearl drop earrings are also a lot of fun, which is why we love them so much. Moreover, the necklace is made from recycled materials and has a vintage vibe, so it will be a unique 14th wedding anniversary gift for wife.
26. Gold Plated Cufflinks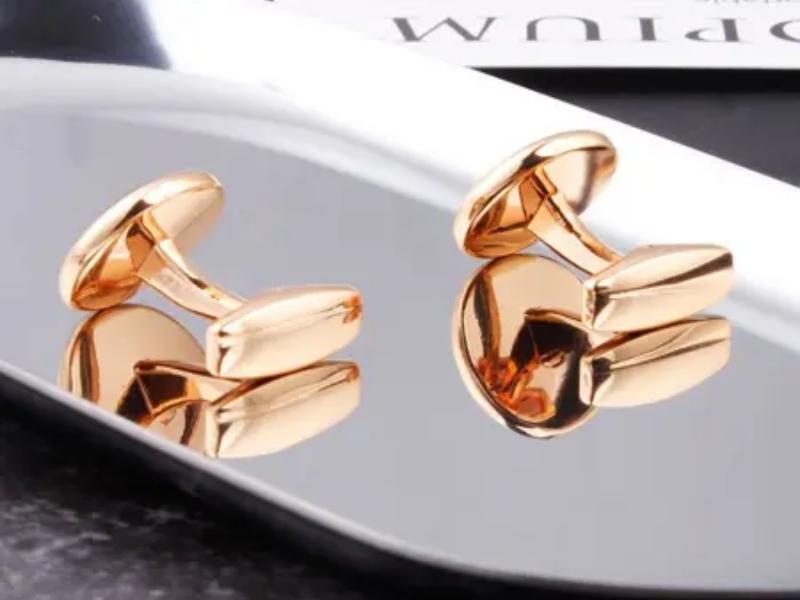 If you're searching for a 14th anniversary gift for her, these gold-plated cufflinks may be customized with your partner's initials.
>>> Read more: Top 31+ Surprised Anniversary Gift for Sister And Brother In Law
14th Anniversary Gifts for a Couple
27. Elephant March Duvet Cover Set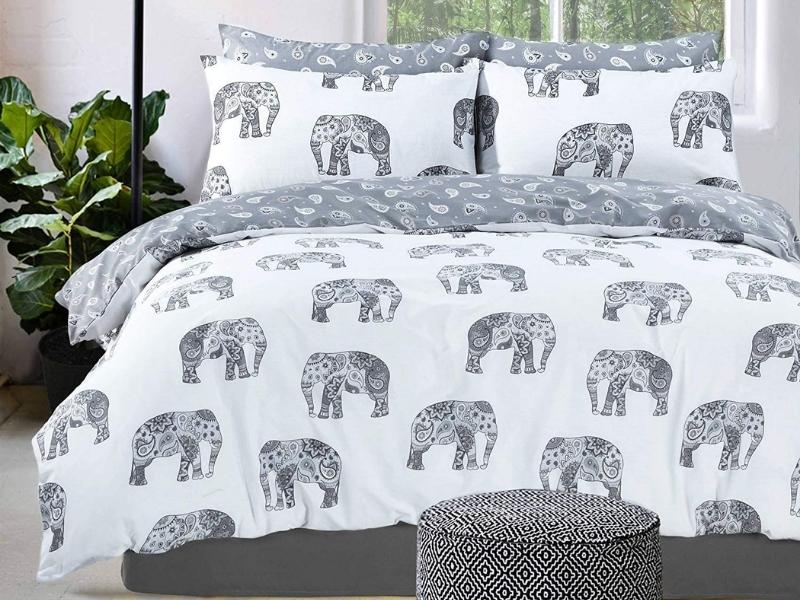 This elephant print duvet set comes in a variety of sizes, including the single, double, king, and super king. The rattan bed is our favorite, but it'll look great in any bedroom.
Oh Canvas tips 

Alignment is a crucial process that should not be neglected. The better the final outcome, the more tightly the duvet and cover's corners should be aligned.
28. Favorite Song On Canvas Wall Art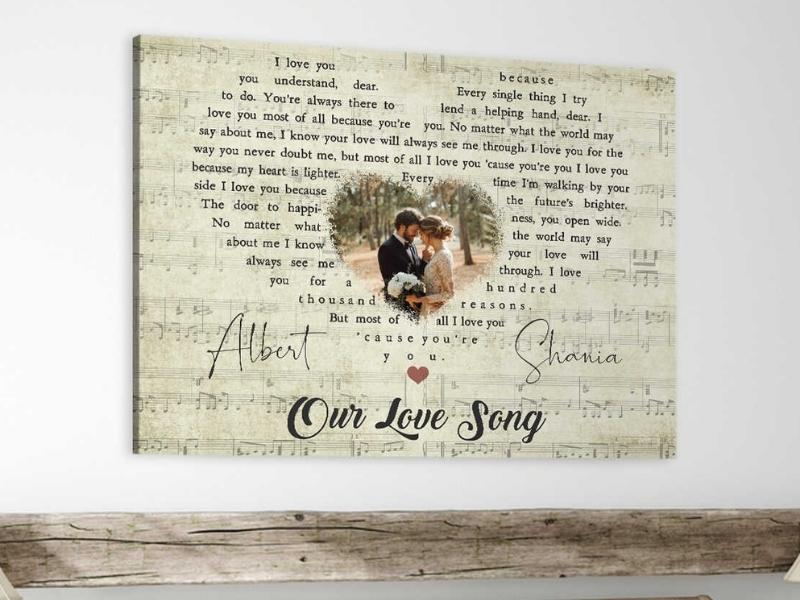 When you think about your lover, do you have your favorite music playing in the background? It may be the music that was played on your first date or at your wedding ceremony. For a 14 year anniversary gift, why not give your lover a heart-shaped song lyrics canvas wall art?
It's really simple to create a bespoke canvas print of a song lyric. Enter the name of the song or artist, or a lyric phrase you recall, by clicking on the title or the lyrics in the customization box. Finally, you'll see the song's lyrics. Upload your picture, then type in your name and the date of the event.
29. Roman Bust Candle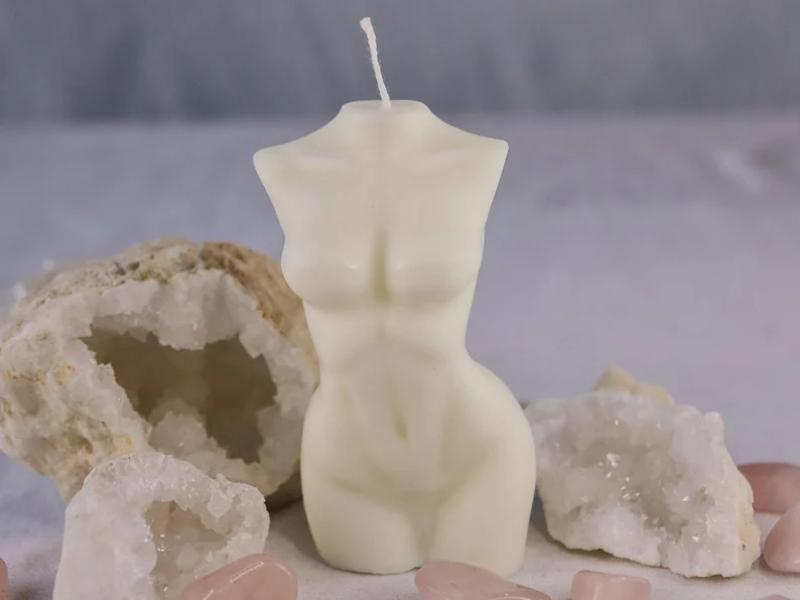 This ivory-colored Roman bust candle ticks all of the boxes for the ideal 14 year wedding anniversary gift. It may be used as a piece of art, but the funny anniversary gift also serves as a beautiful piece of décor.
30. Marble and Wood Cheese Board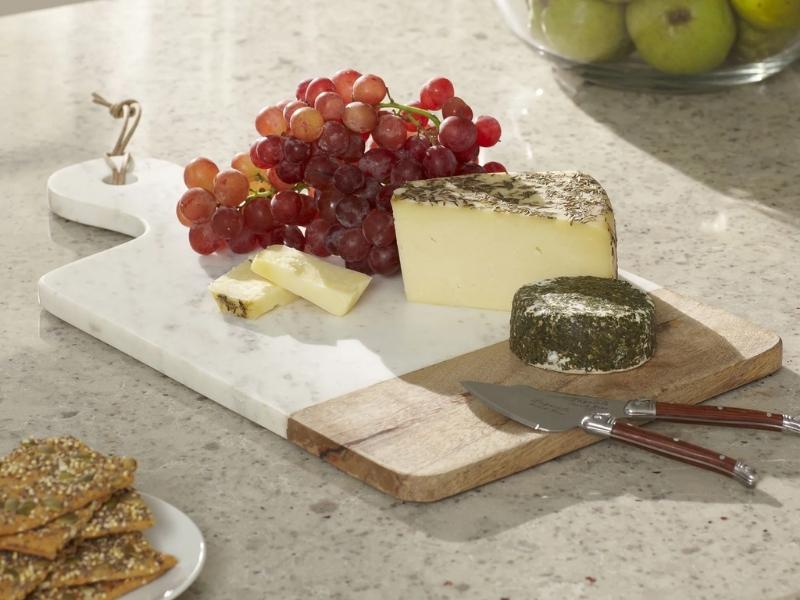 When it comes to cheese, this marble cheese board is a certain winner. Your next wine and cheese party will be a lot more elegant with this 14 year anniversary gift traditional and modern. If your partner is anything like ours, she'll be blown away.
31. Elephant Tealight Holders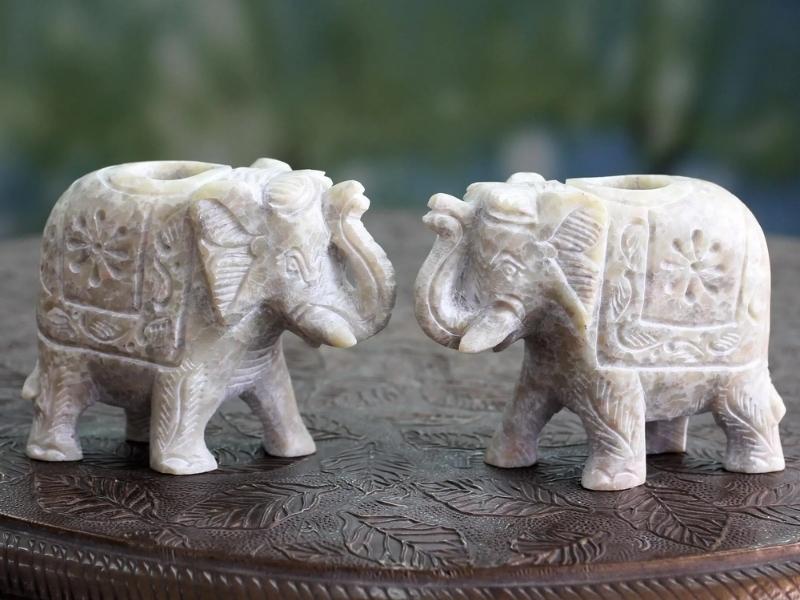 A pair of marble elephant tealight holders are a beautiful present and may be ordered in matching or contrasting colors. For years to come, they will serve as a memory of your 14th anniversary.
32. Elephant Placemat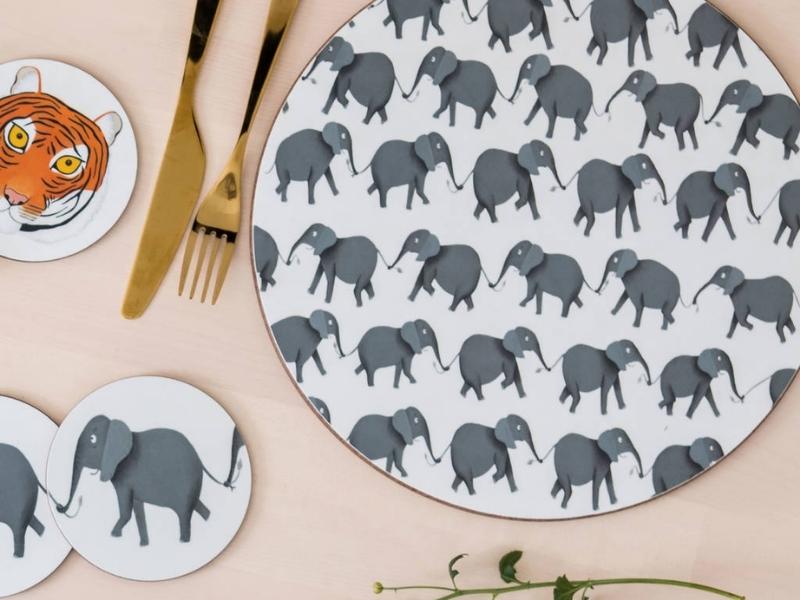 If you're planning a special anniversary dinner at home, this elephant-patterned placemat will make the occasion even more memorable. If you're looking for a table that's both elegant and versatile, this one is for you. Because that's actually what marriage is all about.
33. Ivory Shallow Casserole Dish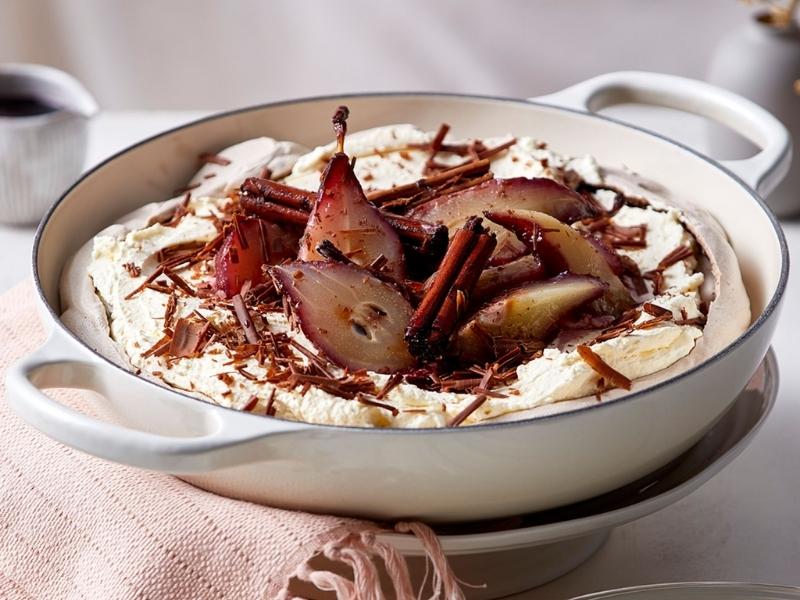 Investing in a high-quality cast iron pan now will pay you in the long run. Ivory may be a hazardous color choice, but ideally, any deterioration will just serve as a reminder of the wonderful meals you've prepared for one another over the years. If you're a gourmet, you'll be able to add to your ivory collection over time.
34. Yellow Gold Plated Watch
Gifting a watch as a memory of an anniversary is a considerate gesture that may be worn every day. This gold watch is a perfect fit for the jewelry theme, and we love the concept of giving the 14th anniversary gift of time to someone you care about.
35. Nut Necklace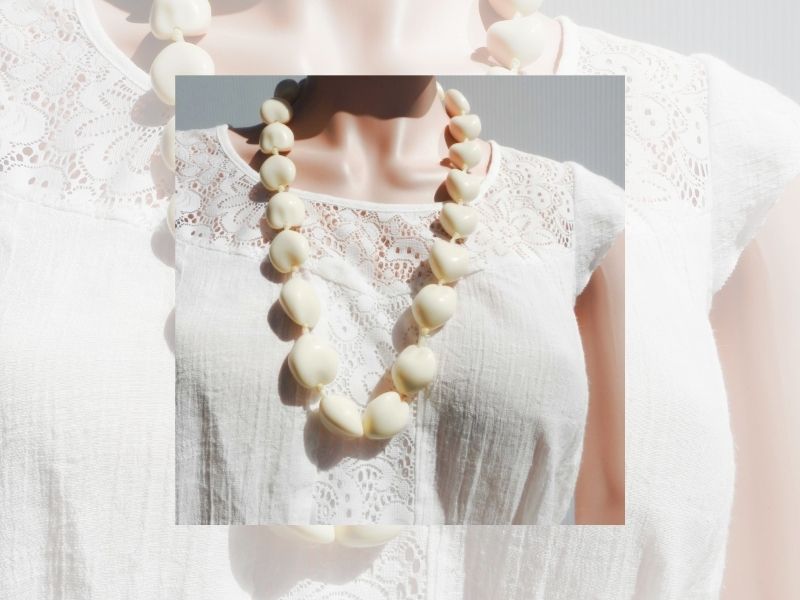 An ivory necklace with none of the savage overtones of a real one. This unique piece of jewelry is guaranteed to put a grin on their faces. It is ideal for wearing with a light summer dress or a short-sleeved top.
Oh Canvas tips

Selecting necklaces that have matching earrings or a bracelet will make it much easier to choose a few future presents that she is likely to adore.
Read more:
Your 14th wedding anniversary is just around the corner, and the Oh Canvas team has got the ideal present for you! If any of our wedding anniversary gift ideas pique your interest, please share your thoughts in the comments below! Let us know if we've missed any 14th anniversary gift ideas that you'd want to share!