Congratulations to any couple commemorating 35 years of marriage, whether you've been married yourself or know someone who has. When it comes to the 35th anniversary gift, it might be a bit of a challenge since the marriage has been celebrated several times. As long as you don't give the same gift to the same person on the special occasion, you don't have to worry. Oh Canvas knows it may be difficult to decide on the perfect present for everyone on your list, so we've compiled a list of perfect gift suggestions that are sure to please.
What are the 35th Anniversary Traditional and Modern Gifts?
35th Traditional Gift
Coral is the traditional 35th anniversary gift. The fragile balance of the ocean's ecology relies heavily on this unusual marine species. It takes a long time to develop, much like a 35-year marriage. In addition, coral is connected with a reddish-pink color that's as lively as the wedding you're planning.
The 35th wedding anniversary hue is also a sign of protection, so a present in this color may be both beautiful and meaningful. In the same way that couples' undying love for one another can cure and protect them from danger, the coral is a perfect anniversary gift by year.
Modern 35 year anniversary gift
Since ancient times, the 35th anniversary modern gift emblem jade has been revered for its exquisite beauty and distinctive emerald green hue. Diamonds have long been seen as a symbol of good fortune and wisdom and have long been cherished all throughout the globe. When it comes to 35 years of marriage, it seems logical that the use of contemporary materials should mark this significant milestone.
What to Buy for the 35th Wedding Celebration?
Even though the preservation of coral reefs throughout the world is very essential, traditional 35th anniversary present isn't the simplest material to deal with. But that's where we come in. You may be certain that no coral was injured in the development of this great gift guide since these imaginative products are just inspired by undersea wildlife.
35th Wedding Anniversary Gifts For Wife
1. Family Tree Picture Personalized Photo Gift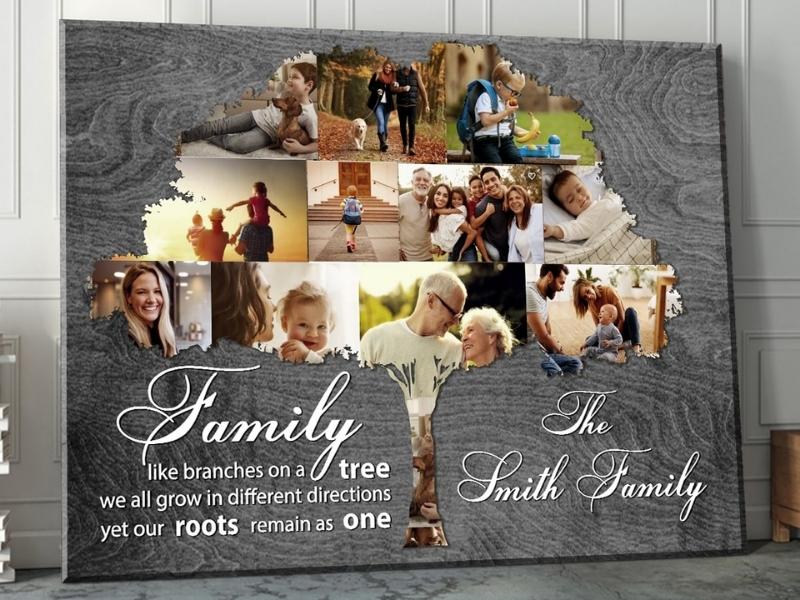 This 35th wedding anniversary photo frame may be personalized with family's last name and a special message, making it a perfect gift for weddings, anniversaries, or any occasion where family is celebrated. This custom canvas print includes spaces for up to eleven family photos, with a beautiful tree design serving as the backdrop
2. Silver Coral Necklace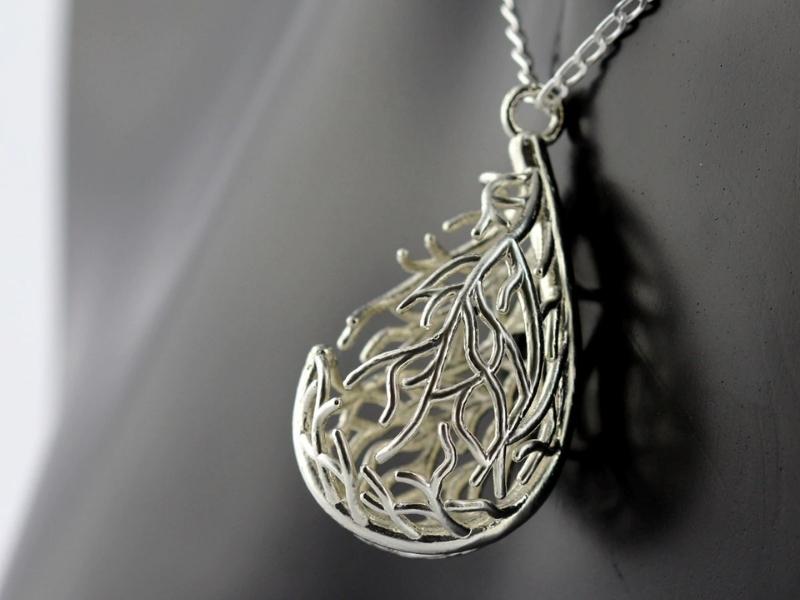 Each event is enhanced by the addition of this stunning silver coral necklace. Coral pendant with silver chain features elaborate design. The lucky receiver of this piece will be thrilled to have such a beautiful and unusual piece of jewelry added to their collection.
3. Vibrant Blooms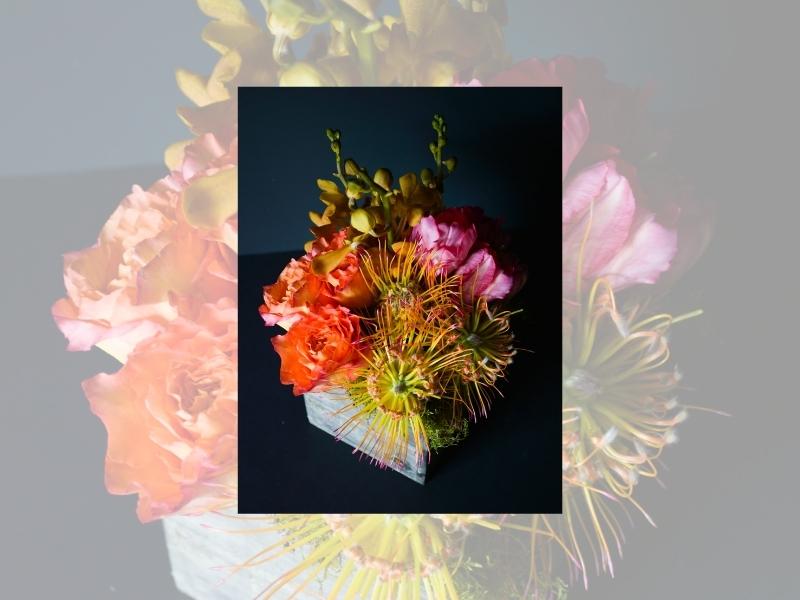 Who said there had to be a specific 35th wedding anniversary flower to choose from? Coral-hued flowers provide a splash of color to the classic design. Isn't it the best? You'll be able to send these hand-tied bouquets directly to the doorstep of your special someone.
4. Gorgeous Greenery – Jade Plant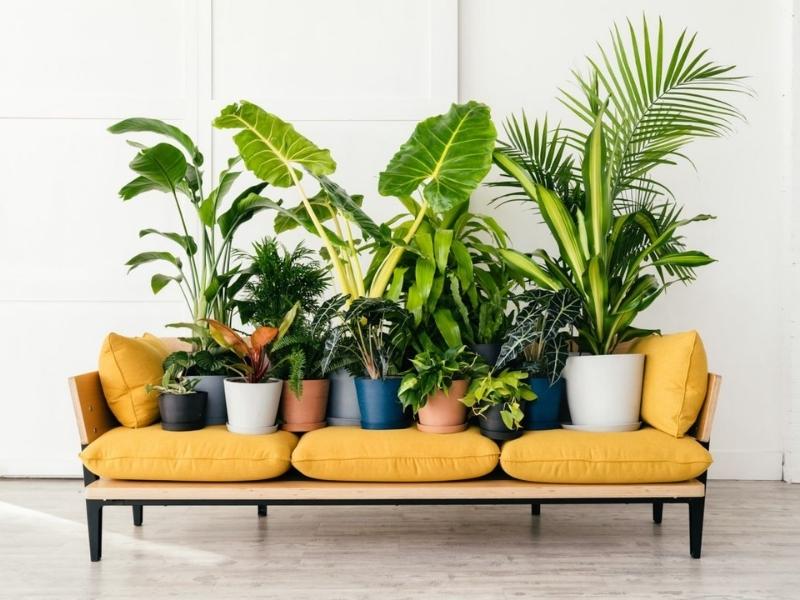 The absence of a special 35th anniversary flower gives them the perfect excuse to admire all of the plant life on display at their local botanical garden. Anyone with an emerald green thumb will appreciate the beauty of this jade plant as a window sill accent piece. What if they don't have a jade green hand? This coral anniversary present is low-maintenance, which is excellent news.
5. Unique Coral-Shaped Coasters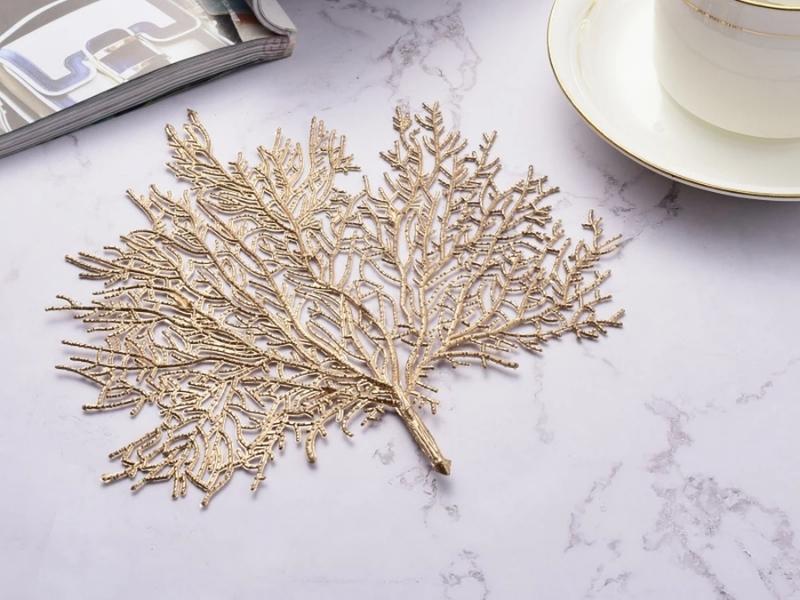 New coasters are usually appreciated, particularly by couples who like entertaining. These coasters are long-lasting and simple to clean because they're crafted from resin. Eye-catching coral cutout patterns adorn this handcrafted wooden 35 year anniversary gift for wife, guaranteed to elicit smiles and chuckles.
6. Faux Coral Decor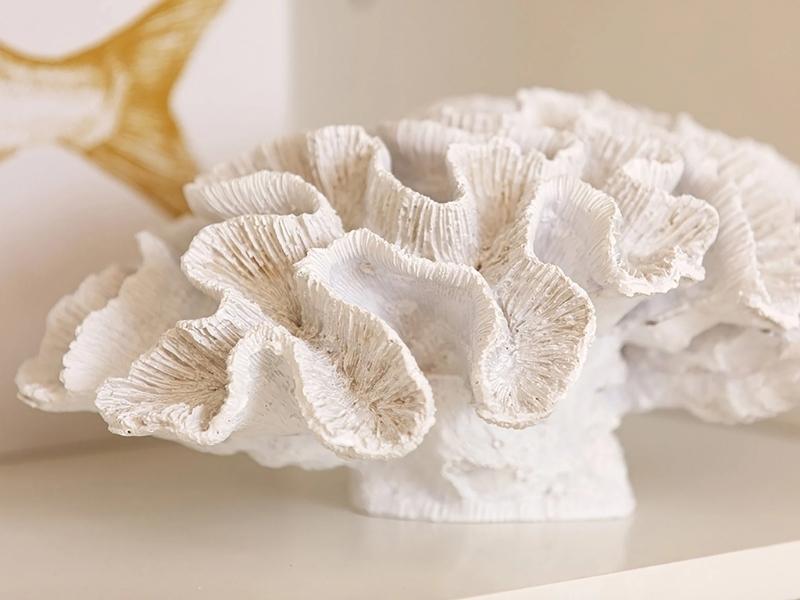 The preservation of genuine coral is essential, but there is no reason why you can't get your spouse or favorite couple some artificial coral décor. These white resin decorations provide a beachy atmosphere to whatever room they're put in.
7. Fashionable Coral-Themed Ring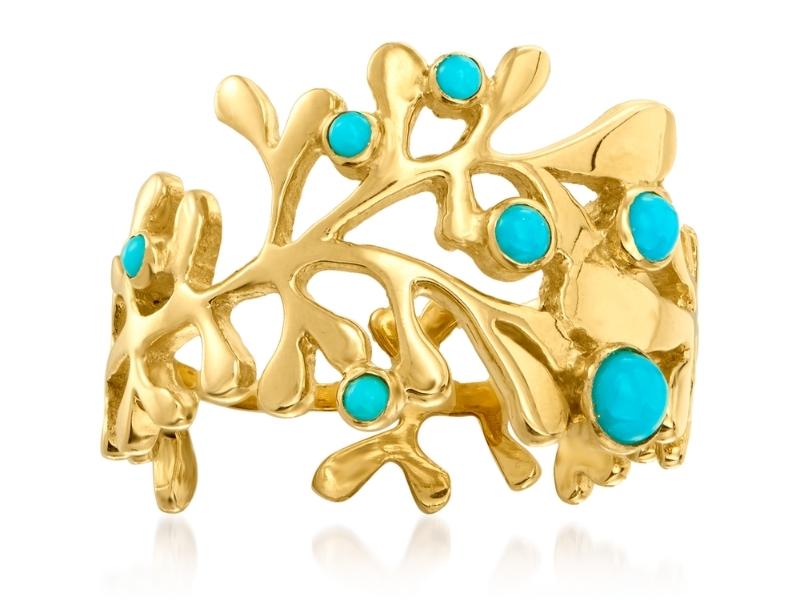 This creative piece of coral jewelry illustrates that coral anniversary gifts may be elegant and sophisticated. With its delicate band and pavé glass stones, this wedding ring is perfect for stacking. An eye-catching item that can brighten up your partner's wardrobe.
8. Comfy Hammock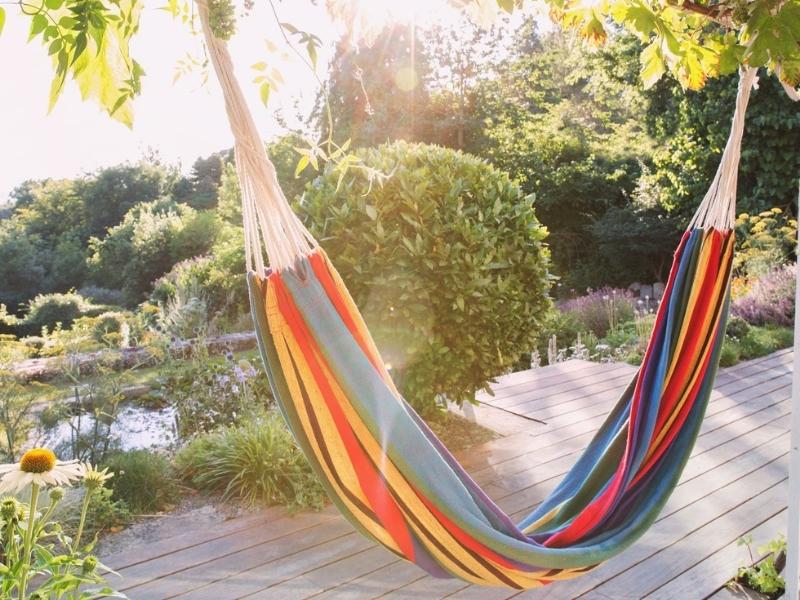 We've found the special gift coral for your sweetheart if she loves spending time in the sun in your garden. This cozy hammock will elevate her favorite nook or cranny. It's constructed of organic cotton and wood from sustainable sources.
9. Personalized Photo Canvas Print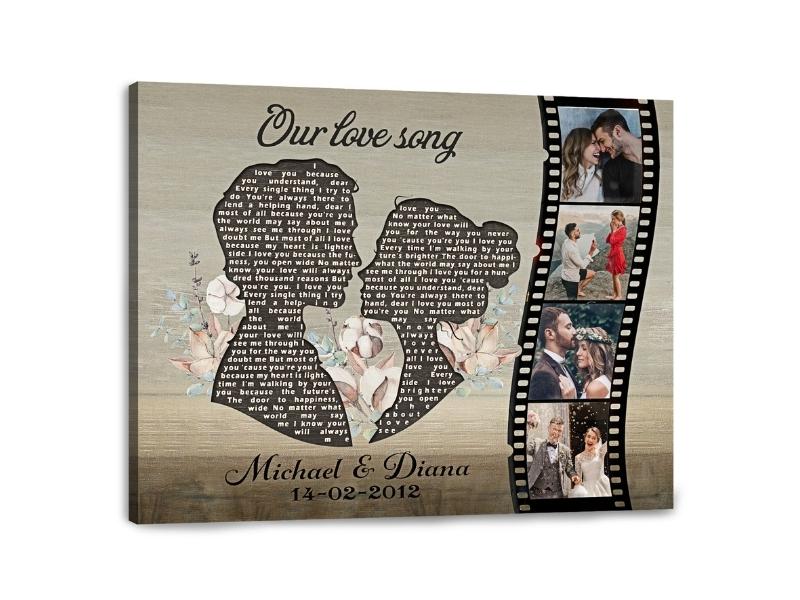 What better way to mark such a momentous marital milestone than with a special gift? Your wife is going to love this picture collage canvas. Customizing the wedding date is the most notable feature of the canvas. Inside each number, you have the option of uploading a picture. This traditional gift will bring a smile to your wife's face every time she sees it.
10. Compact Cardholder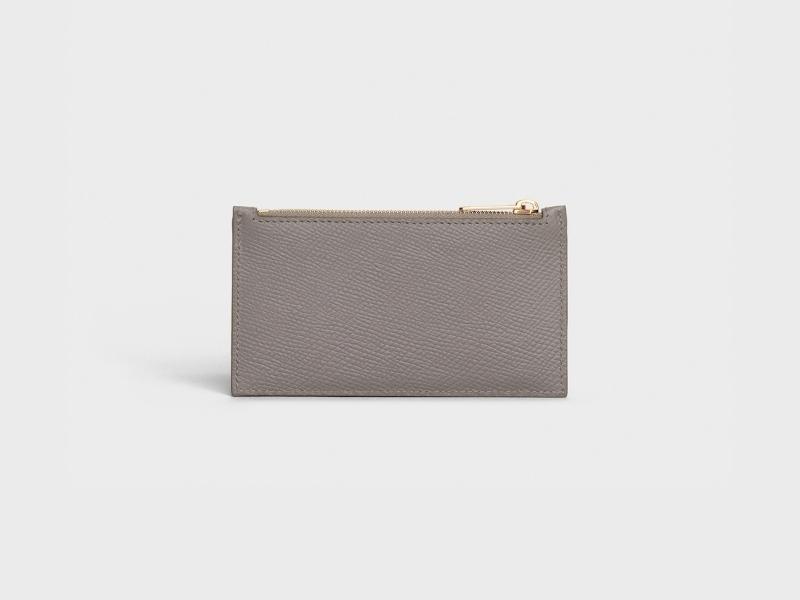 Give your lover a great gift with a 35th wedding anniversary gift for wife that doesn't need taking money out of your rainy-day reserve. Seven of your most critical cards may be stored in this adorable and reasonably priced wallet. Short outings to the supermarket or a coffee shop are made easier by not having to haul around a large bag or purse.
11. Chic Earrings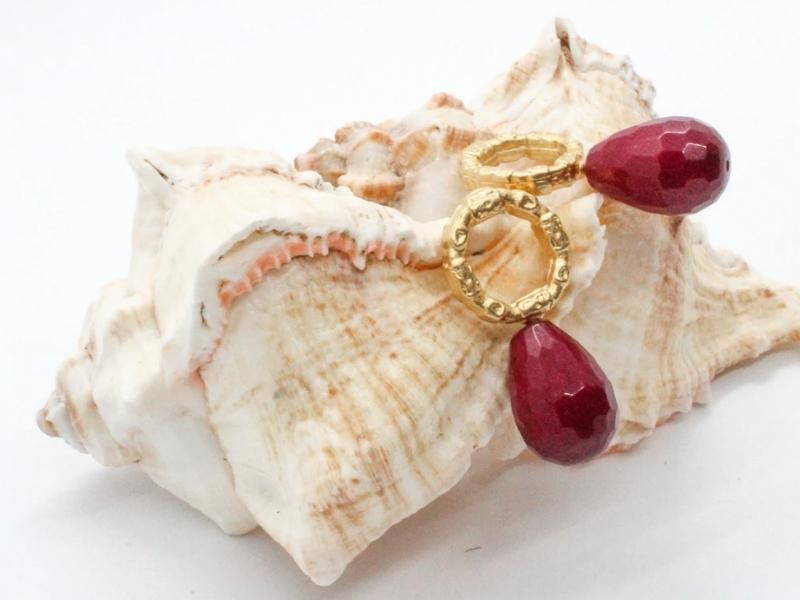 These fashionable earings would be a wonderful 35th anniversary gift for your wife. Earrings are often made of precious metals like sterling silver or gold and are adorned with stones like crystals or diamonds. They're ideal for making your partner feel extra special on their anniversary and can elevate any outfit to the next level.
12. Coastal Pillows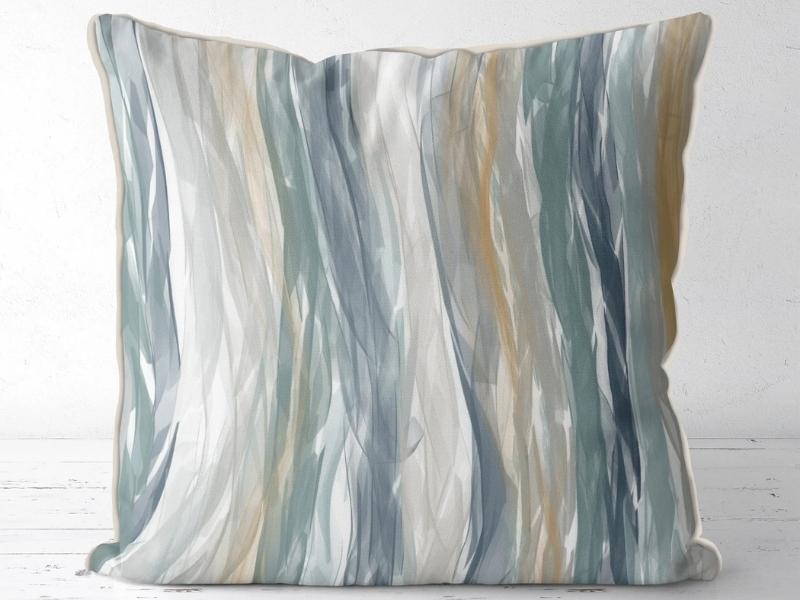 You don't have to stick to the traditional coral orange for your 35 year anniversary gift for wife; these subtle yet cool pillows provide a new twist. These pillows are both attractive and comfortable; they are made of high-quality fabrics and have designs inspired by the sea.
13. Wishing Bracelet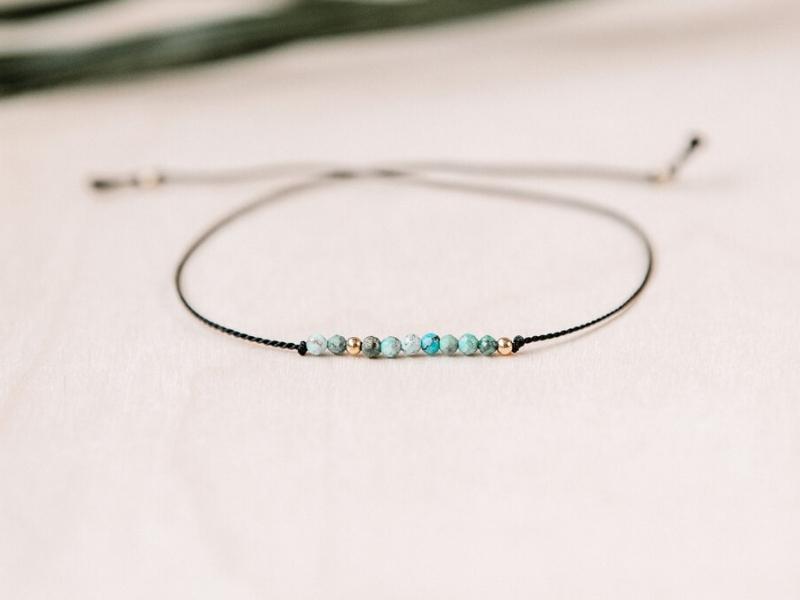 Your partner's desires were granted the day you both said "I do," but you never know whether they've come up with any new ones since then. One of these significant bracelets with a hidden compartment for tucking wishes inside will show her how much you care about her aspirations and ambitions. Stay with the coral jade color scheme or go with a different hue that your wife will like.
14. Jade Facial Roller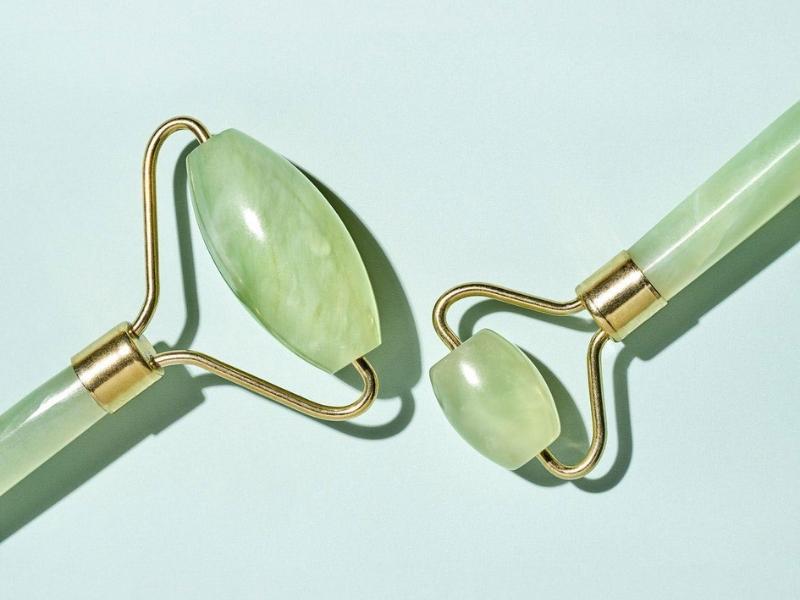 With a jade face roller, you can help her get that golden shine. This creative de-puffing face roller is a must-have beauty tool for a fast at-home facial massage that stimulates collagen formation and tightens facial muscles for a young glow. On your 35th wedding anniversary, treat yourself to a day at the spa with this celebration 35 years of marrriage.
15. Jade Drop Earrings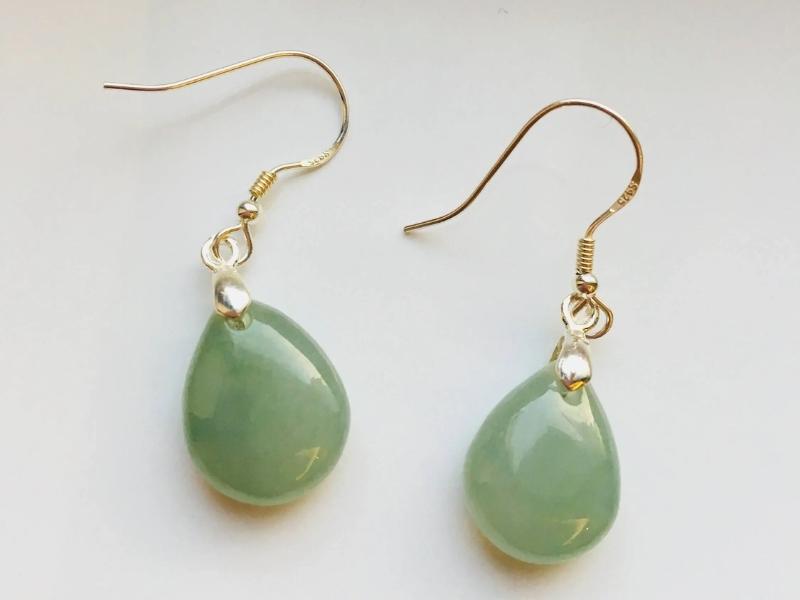 A beautiful piece of jade jewelry is an ideal 35th wedding anniversary gift for wife jade since it will be treasured by both of you for a lifetime. These 18k yellow gold earrings with diamonds and jadeite are a must-have. The fact that they were cut from rough in the 1950s makes them one-of-a-kind, just like the lady who wore them.
16. Jade & Coral Tree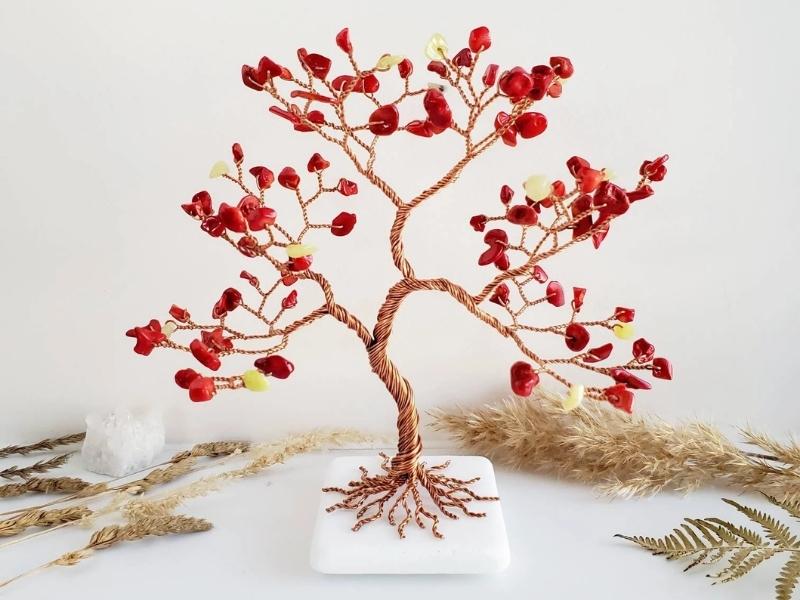 This stunning tree of life made of copper and gems is the ideal marriage of old and new. The combination of coral and jade is a classic 35th anniversary gift for wife, so why not make it into a tree? She'll be delighted with the combination of colors and intricate wirework, and she'll proudly exhibit it!
>>> Read more: Top 40+ Anniversary Gifts for Friends They'll be Delighted
35th Anniversary Gift for Husband
17. Rustic Photo Frame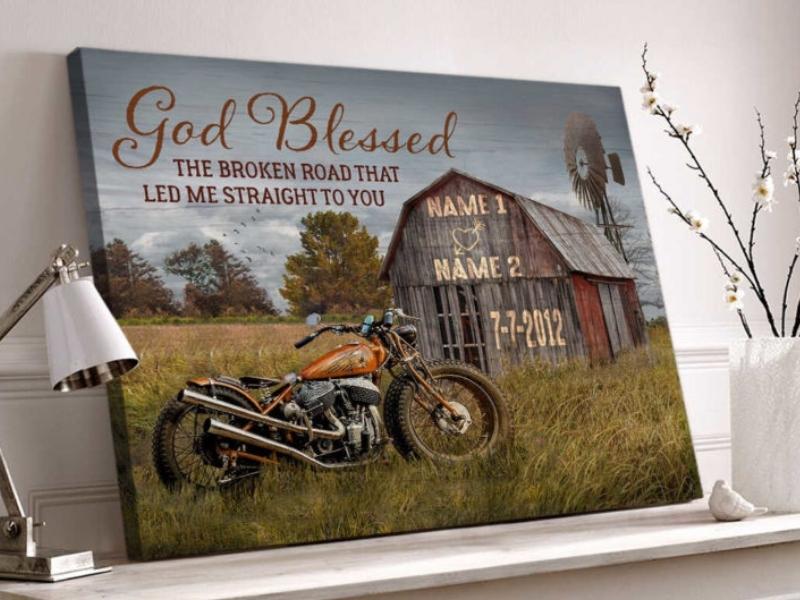 This unique coral-colored wooden frame is a lovely keepsake for the couple's 35th anniversary picture session, which will have to be postponed. The couple's mantelpiece is likely to be adorned with this simple-yet-sweet 35 year anniversary gift for husband.
18. Formal Coral-Themed Cufflinks
Looking for 35th anniversary celebration ideas? Planning an intimate dinner at home instead of going to your favorite restaurant is an excellent alternative. It's still OK to dress up, and this charming set of cuff links will help your companion complete their look. Your other half's preppy style will benefit greatly from his advice.
19. Wine-Preservation Device
Another fantastic 35th anniversary gift for wine enthusiasts. Using this smart little gadget, they'll be able to savor all of their celebration wine for up to four weeks before it goes down the drain. The bottle is pressurized using argon gas, which is safe to use. Using the device will enable them to pour freely, but removing it will preserve any liquids that may have been left over.
Oh Canvas Tip

However, keep in mind that you always have the option of developing your own unique technique of preservation. As an illustration, finishing an unfinished bottle of wine in a smaller bottle prior to adding a vacuum pump or argon gas.
20. Coral Wine Bottle Stopper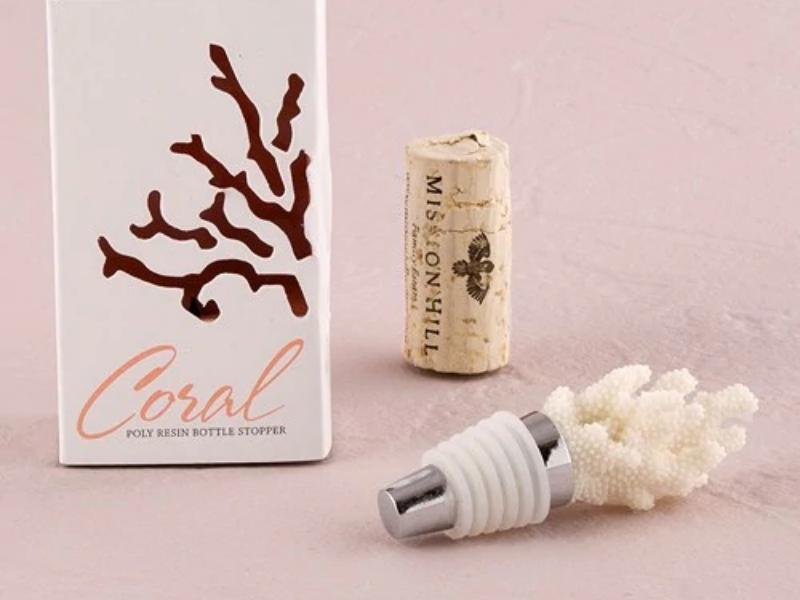 If you're looking for 35th anniversary ideas for husband, this coral wine bottle stopper is both beautiful and functional. This wine bottle stopper is not only aesthetically pleasing, but also functional, since it is made of high-quality metal and features a lovely coral pattern on top. The cork works with any standard wine bottle and may be given as a thoughtful present to anybody who has a passion for the seashore.
21. Coral Silk Tie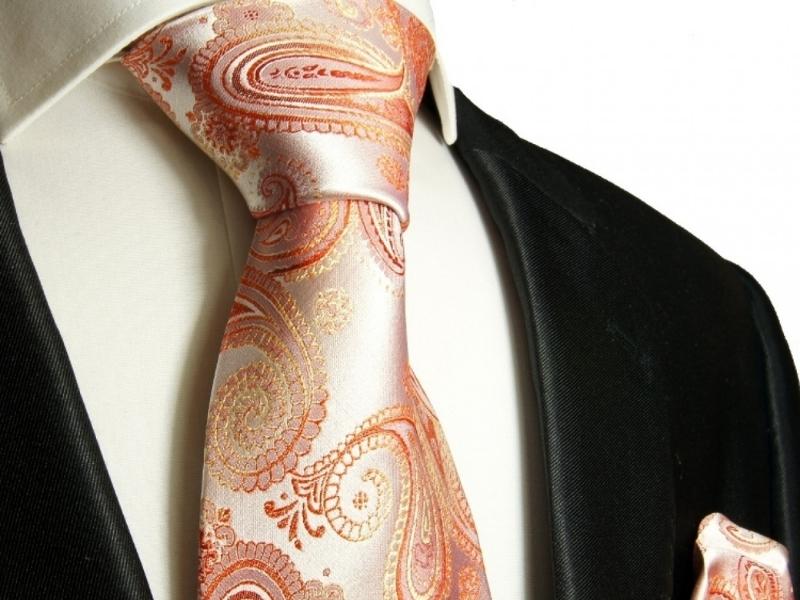 This coral silk tie is a blast from the past, and it'll go well with a crisp, understated suit. It's available in a size that works for most guys, and its bright hue looks great against a conservative outfit. The tie is built to last, making it a smart purchase for any man's closet. Add a dash of sexiness to your business attire with this 35th wedding anniversary gift for husband!
22. Stylish Jade Ring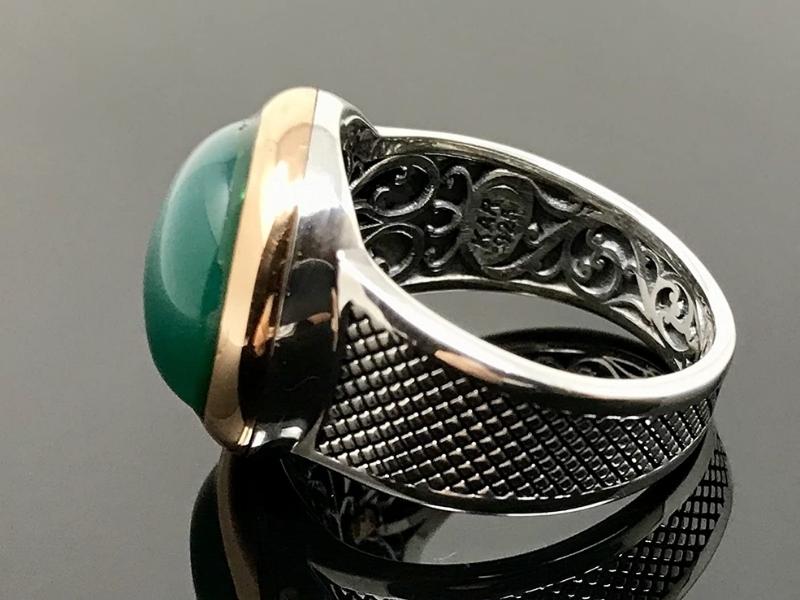 Consider ring ideas as a 35th anniversary gift for husband jade for your spouse if it's been more than three decades since you last exchanged vows. Because of the understated and sophisticated style, it is suitable for wearing with a wide variety of ensembles, both casual and formal. This natural eucalyptus wood and jade jewelry have a calming effect on us.
23. Precious Jade Golf Tees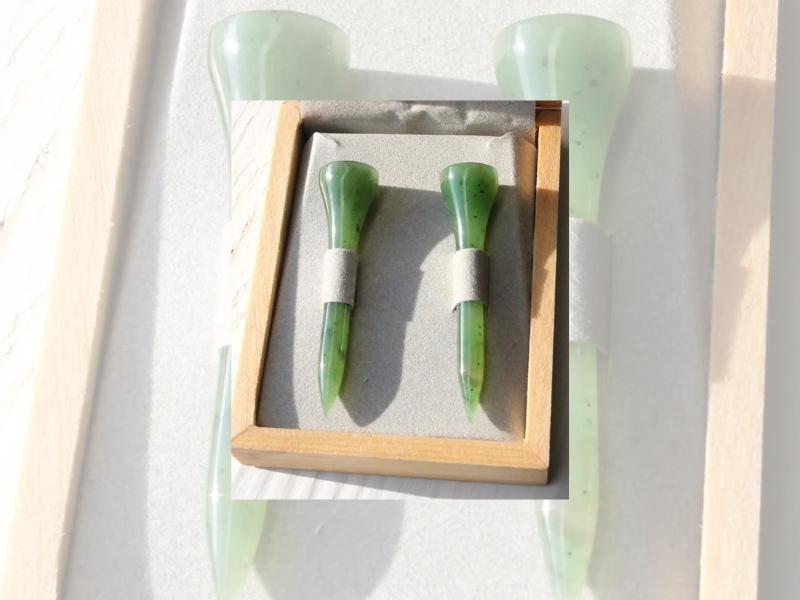 Anyone who spends their free time on the golf course with a golf club in hand would enjoy a pair of rare jade golf tees. Tees are made to help you look nice while you play well by launching the ball cleanly and consistently. As long as your spouse doesn't mind if you lose them, they'll be a fascinating addition to your house decor.
24. Custom Song Lyrics Canvas Print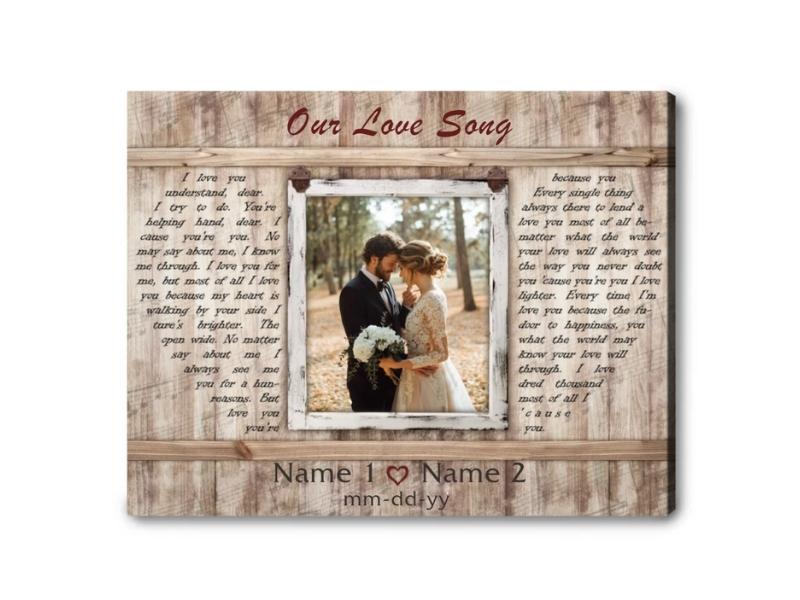 The memories of dancing at your wedding are priceless. For your 35th wedding celebration, give a 35th wedding anniversary gift for husband that will transport him back in time. He'll be delighted to get a printed copy of your wedding song in the shape of a heart. Relive your special occasion by embracing him and dancing to your favorite music again!
25. Cozy Jade Sweater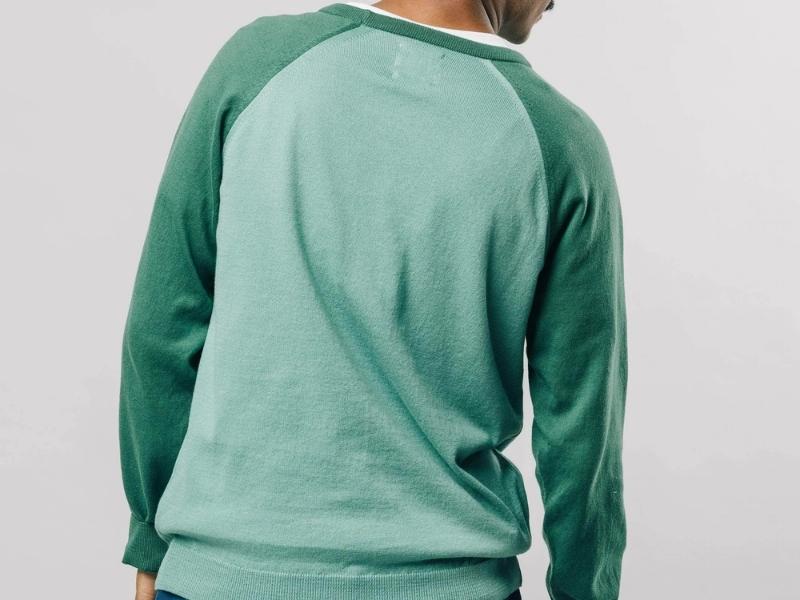 Your companion will benefit from having a lightweight cotton sweater in his wardrobe as the weather begins to cool down. The jade tint of this crew neck makes it even more fashionable for regular use. You can use it as a last-minute anniversary gift for your husband.
26. Heart-Shaped Jade Keychain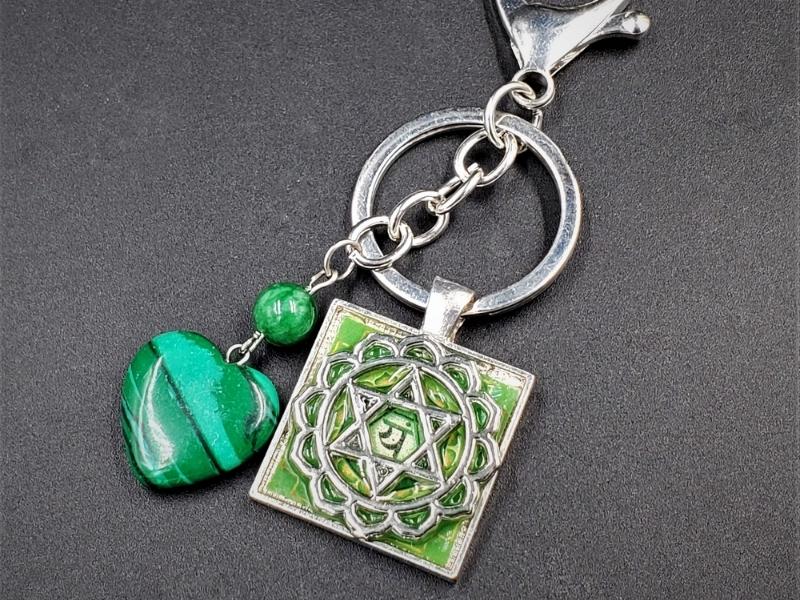 If you're looking for what to buy for a 35th wedding celebration, the Jade Mine provides several options. This lovely green jade keychain has been crafted by skilled artisans. With its romantic heart shape, this is the perfect present for someone special in your life. This keychain, in the form of a heart, is a stunning choice to show your love for them no matter where they travel.
>>> Read more: 20 Unique 30th Anniversary Gift won't Go Unnoticed
35th Anniversary Gift for Parents
27. Sentimental Canvas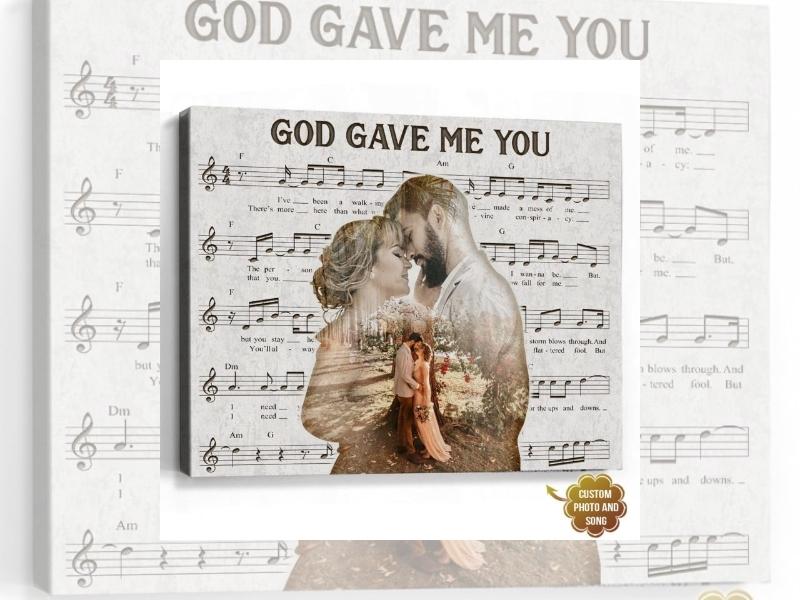 Your wife, husband, or the pair will love a meaningful 35th wedding anniversary gift for parents. Anywhere they decide to hang this sheet music wall art, their space will be immediately elevated. Is there a unique song from your wedding day or another song that has been added to make it your own?
28. Coral Wedding Celebration Sundial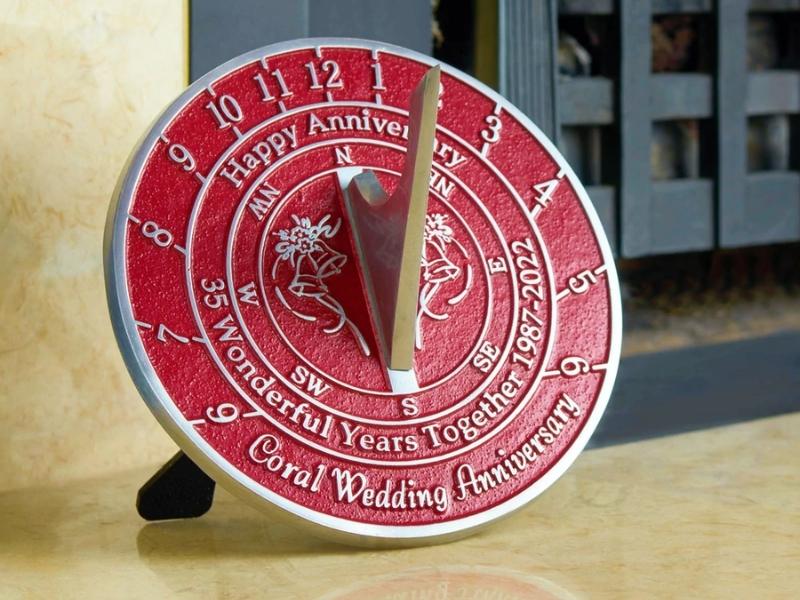 A coral-themed sundial is a lovely 35th anniversary gift coral. It may be kept inside or out in the garden since it is made of heavy brass or aluminum. Your parents will be impressed by its blend of simplicity, beauty, and long-term use.
29. Patterned Serveware
To celebrate the 35th wedding celebration of your parent's marriage, you might give them a beautiful collection of melamine serving platters. It doesn't matter whether they only use fine china for rare occasions or every Sunday dinner, this coral tile-inspired serving tray will be a welcome addition to their collection.
30. Colorful Wine Set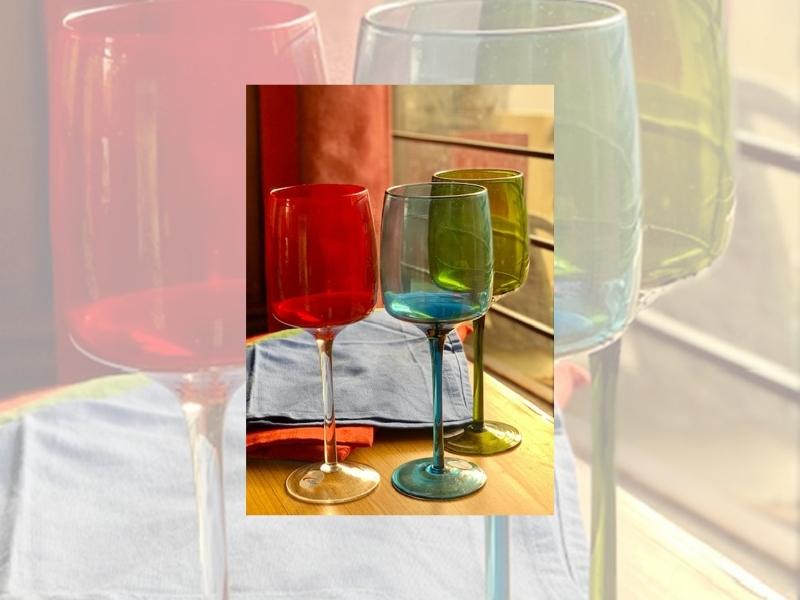 Buying a bottle of fine wine for your sweethearts to make a toast to your eternal relationship? With a 25oz wine insulator and two matching tumblers, customers can keep their wine cool for a longer period of time. If the pair likes enjoying their favorite red or white wine for a romantic dinner outside by the pool, beach, or over a campfire, this is a wonderful 35th wedding anniversary gift for parents.
31. Matching Coral-Colored Mugs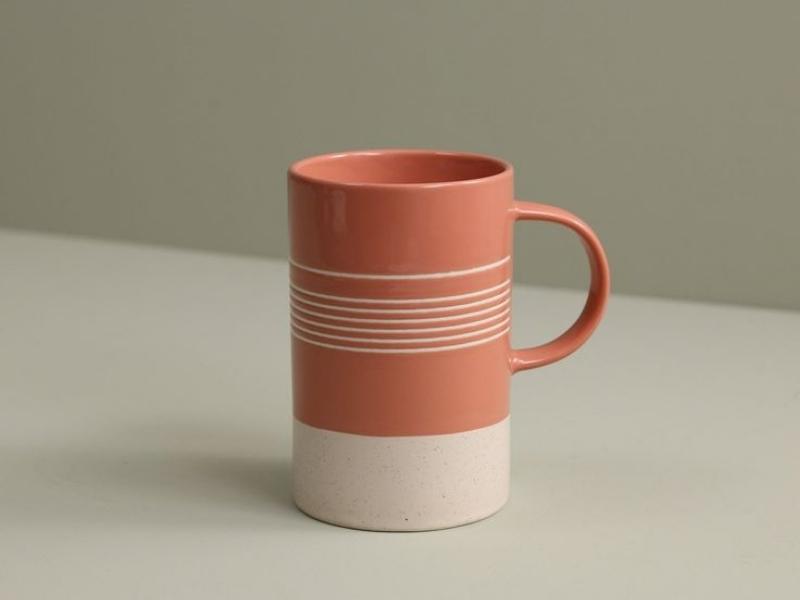 On Sunday mornings, do they always have a cup of coffee? This collection of handcrafted ceramic cups in a brilliant coral tint is a great way to honor the couple's wedding custom. Because the mugs don't have handles, they're ideal for keeping hands warm.
32. Custom Photo Canvas Print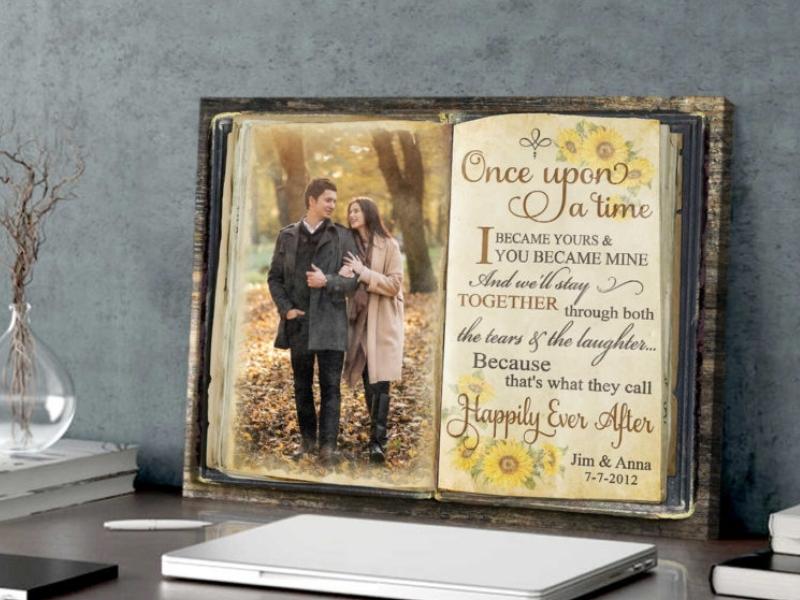 This unusual canvas print is a thoughtful 35th anniversary gift traditional and modern. For the happy occasion of their coral wedding celebration, it's the ideal anniversary present for parents to make their relationship stand out from all the rest. They'll be delighted to get such a considerate gift from you.
33. Charitable Donation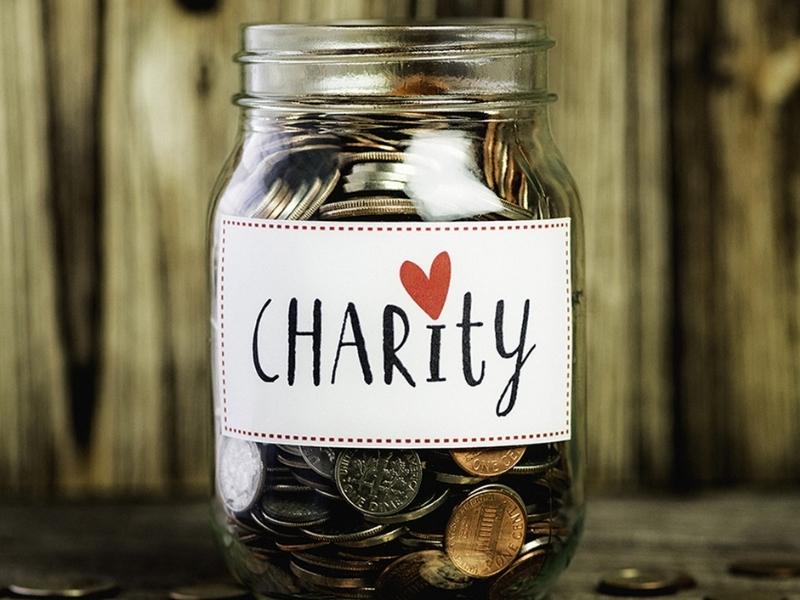 The favorite lovebirds you're purchasing for may already have everything, so consider making a charitable donation on their behalf. Restoration of hurricane-damaged coral reef ecosystems is a priority. Send an e-card directly to their mailbox after you've committed your 35th wedding anniversary gift for parents.
34. Cute Couples' Shirts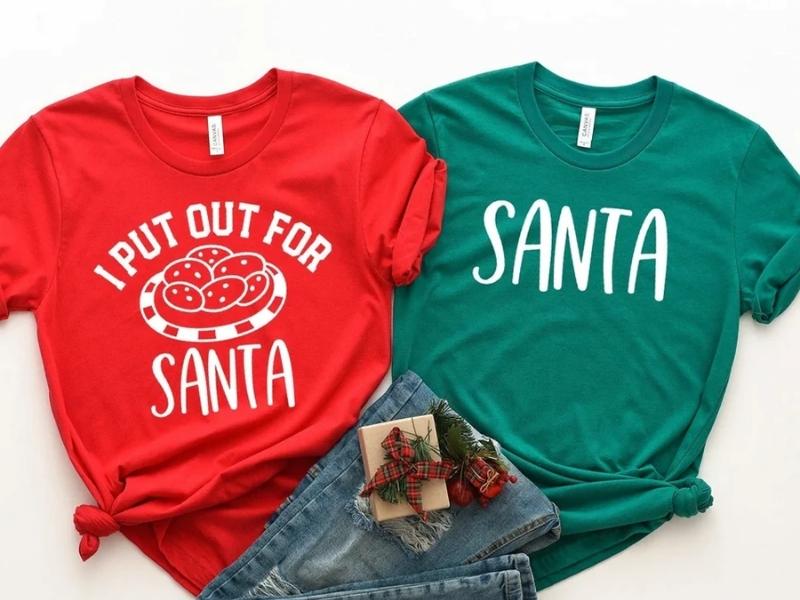 Want to get the happy favorite lovebirds funny 35th wedding anniversary gift? These lovely T-shirts commemorate the year they were married. To preserve the moment, take a picture of the two lovebirds wearing their matching coral shirts.
35. Stunning Jade Pendant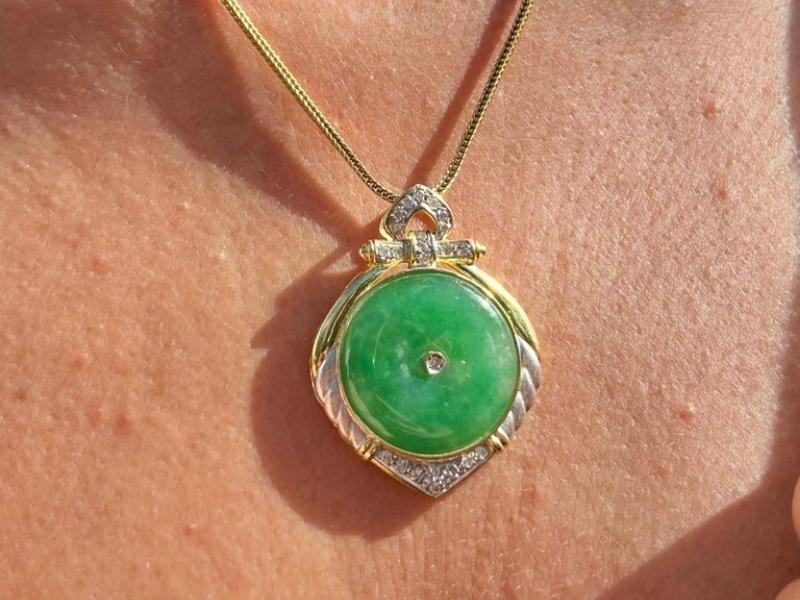 Don't forget to get your parents the 35th anniversary gift that will wow them just as much! The 35th wedding celebration stone (emerald) is placed in a frame of diamonds in this stunning necklace. They can wear it all the time since it's a smaller size.
36. Jade Tumbled Stone Healing Crystals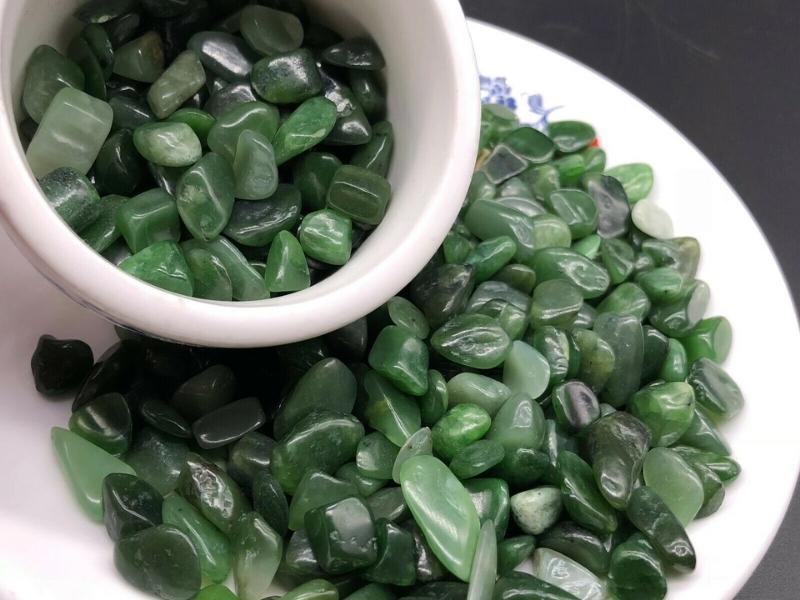 These jade healing stones can help you relax and celebrate the wedding in style. These stones are said to have a variety of therapeutic effects, from reducing stress and facilitating relaxation to enhancing mental acuity and bringing good fortune and financial success. They are ideal half decades anniversary gift guides for calming folks who lead a stressful lifestyle.
37. Indoor Garden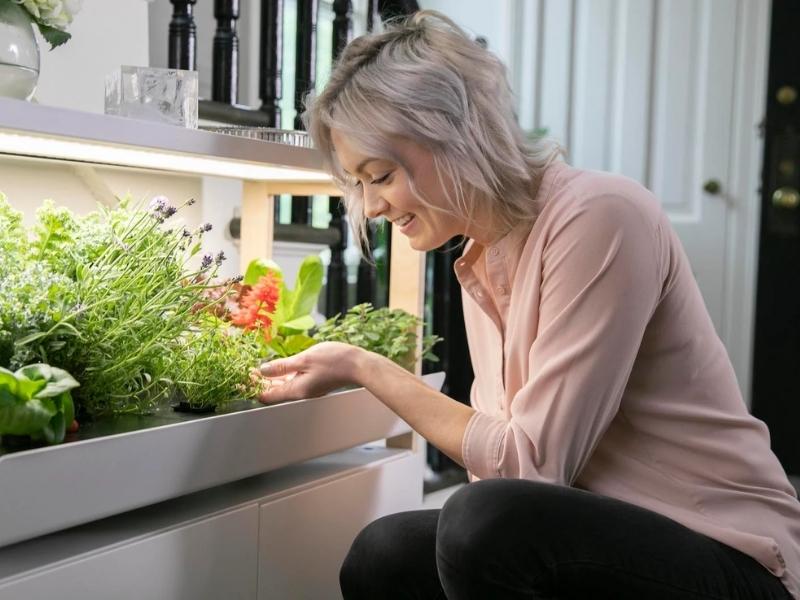 A stylish indoor garden is a wonderful wedding celebration for so many reasons. When it comes to growing the fresh jade green, it doesn't need a lot of space or favorable weather conditions. In order to bring home-cooked meals even closer, they'll have a year-round supply of fresh herbs and vegetables on hand. The finest part, though, is yet to come. They don't have to lift a finger thanks to this smart technology that regulates water, light, nutrients, and oxygen levels.
38. Song Lyrics on Photo Canvas Print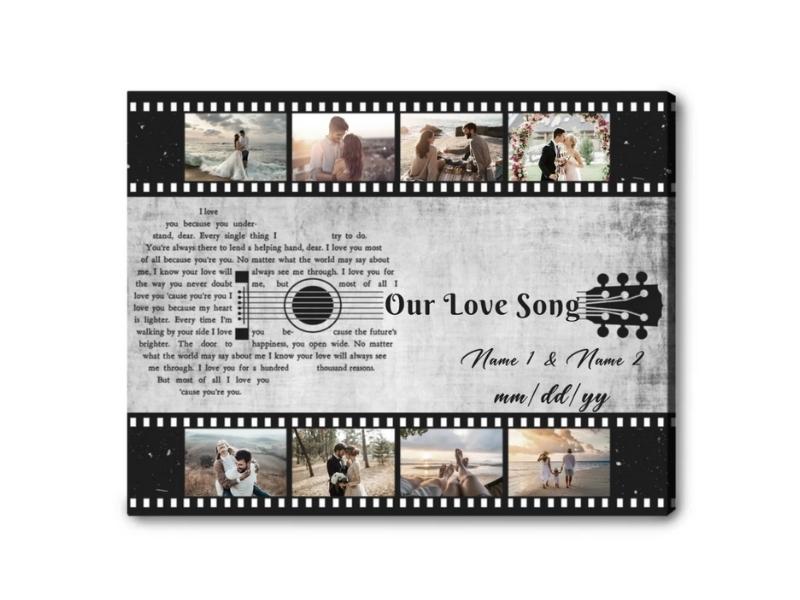 This year, give your parents a print of their wedding picture and their favorite song as a perfect gift. Take a look back to your first dance together as newlyweds and remember how beautiful you looked. This 35th anniversary gift traditional and modern will bring smiles to their faces every time they see it.
Read more:
The 35th anniversary gift might be lighthearted or serious, funny or heartfelt. Oh Canvas's advice is a fantastic beginning point, but there is no one-size-fits-all present for every couple. The most essential thing is to acknowledge the significance of the anniversary couple's achievement. A few years of marriage is not impossible for each couple. To make it all the way, you'll need a partner that is resilient, loving, and willing to adapt. Let them know how proud you are of them with the appropriate gift.