30 years of marriage is a special achievement that deserves a big celebration. Besides throwing warm parties with families and friends, preparing heartfelt gifts is a lovely way to commemorate this occasion. Whether you're celebrating your own anniversary or you're looking for gifts for a favorite duo, don't miss our archive of the best 30th anniversary gifts. We'll help you have an incredible and unforgettable milestone in your lifetime.
Related: 7 Traditional Anniversary Gifts For Your Spouse
What Is The 30th Wedding Anniversary Gift?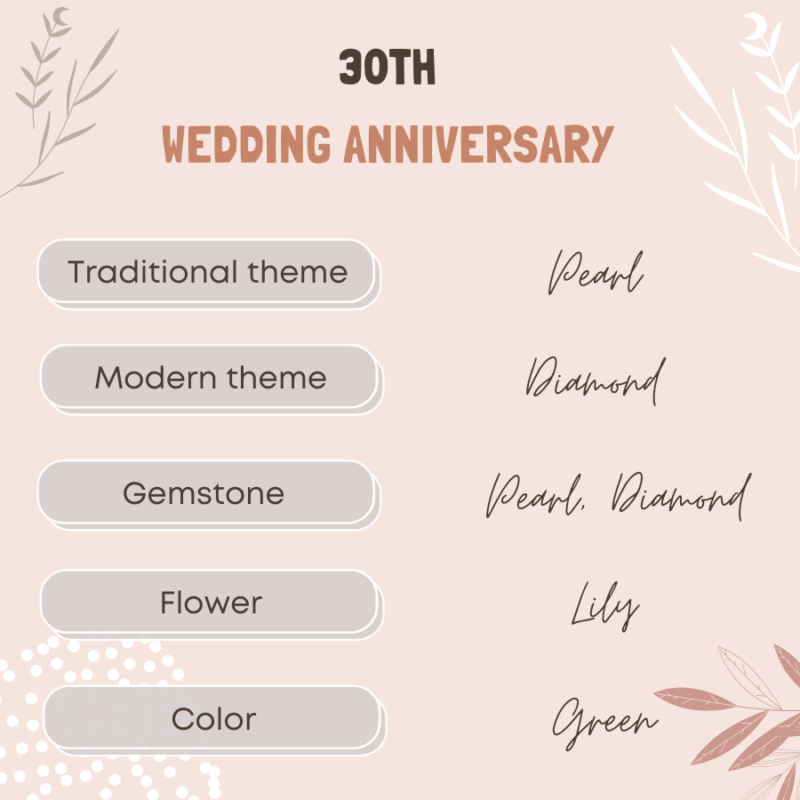 Understanding the spirit of 30th anniversary gifts is a brilliant way for you to prepare the best gift ever. There are specific themes that are linked to this pearl anniversary. Grasp a better knowledge of these themes first then start shopping later. 
Firstly, pearls are the traditional 30th anniversary gift theme. It represents purity, loyalty, as well as integrity. Pearl is also a symbol of wisdom and serenity, being able to strengthen valuable relationships in life. 
The modern theme of this anniversary is diamond. Diamond is associated with love, power, and harmony. It symbolizes durability and the strong love of couples.
Besides two fundamental themes above, you can go with the gemstone which features pearl, diamond, and jade. They will turn into fabulous gifts for this milestone.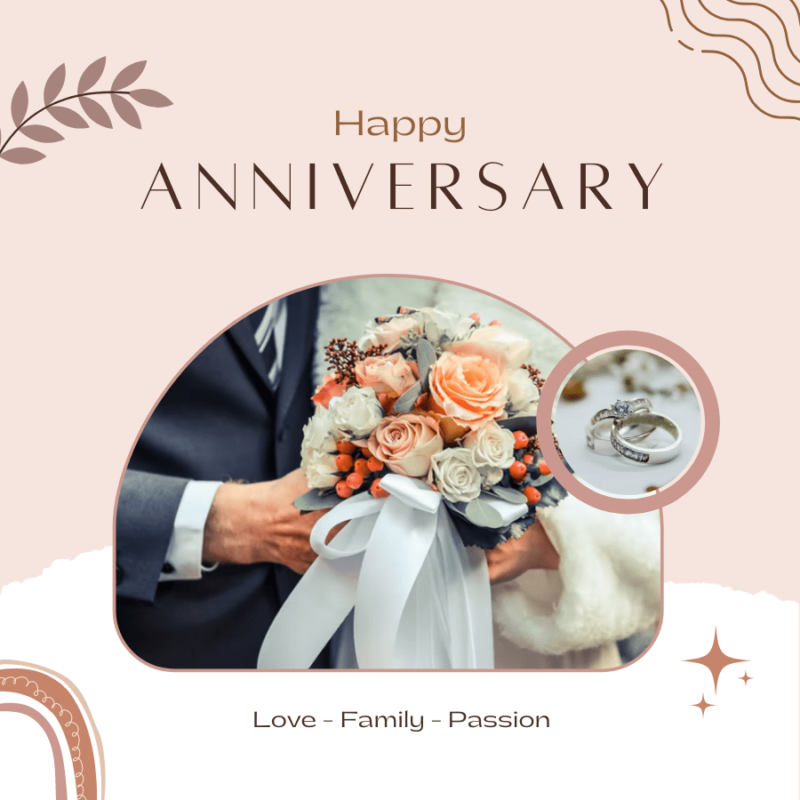 How about flowers? Lily is the one that links closely the most to the 30th wedding anniversary. It has a sweet and innocent beauty that associates with hope, purity, fresh life, and rebirth. Choosing Lily as a gift will make your anniversary much more meaningful.
Finally, green is the main-themed color of this pearl anniversary. Since green stands for nature, balance, renewal, and prosperity, it's a lovely idea to choose green presents for your spouse or your parents. 
The Best 30th Anniversary Gift Ideas To Celebrate The Milestone
30th anniversary gift for wife
Pearl jewelry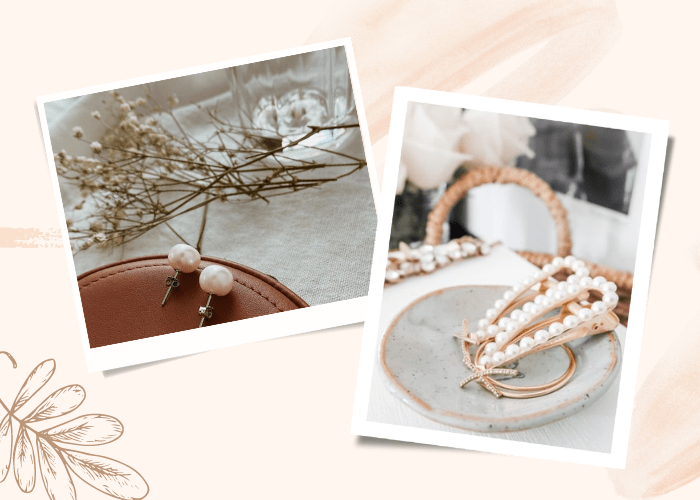 Giving your spouse pearl jewelry on the 30th anniversary is an excellent idea. These timeless accessories will add an elevated look to her beauty. It also easily goes with any of her outfits, from suits in the office to fancy dresses for dinners. 
There are varieties of pearl jewelry that you can choose from. Pearl ring, bracelet, necklace, or earrings can tick all your boxes. They vary in colors as well, making this type of jewelry so high-fashion. If you love it pure and delicate, go for white pearls. Or else, pink, blue, or black ones are still gorgeous traditional 30th anniversary gift ideas for your wife.
Personalized jewelry plate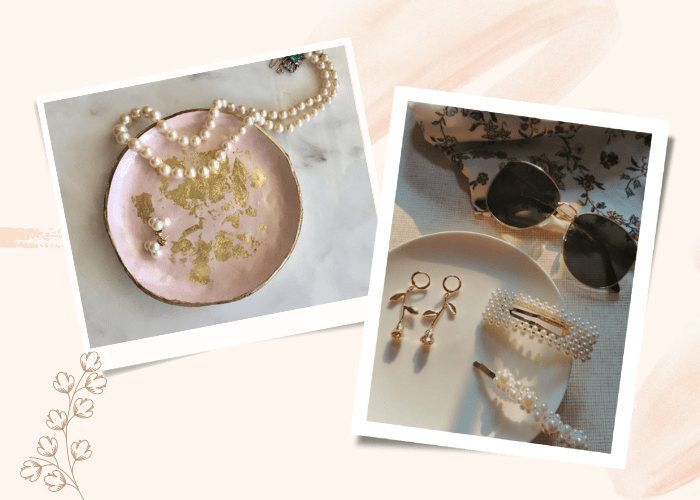 Your wife would be happy to receive a unique jewelry plate on her pearl anniversary. A porcelain plate with a pearl glaze will stay on theme. What's more special about this 30th anniversary gift for wife is that it can be personalized with names, a heartfelt message, or any quote that you want. This one and only gift will make your wife smile.
Related: The 20+ Best 50th Anniversary Gifts In 2021
Custom canvas prints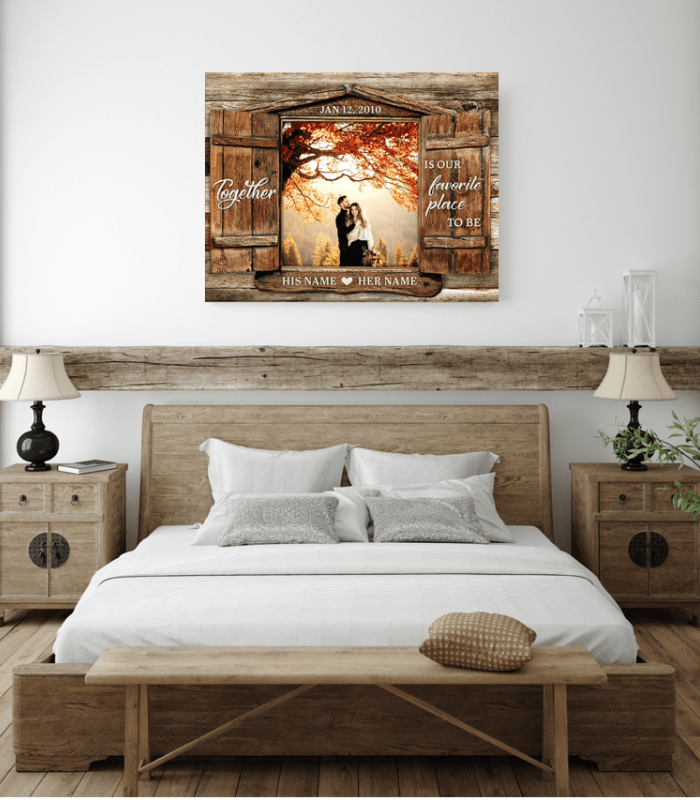 Click here to explore this custom canvas 
The day you and your spouse were married happened once in a lifetime. So why not save this day in a unique and special way? In honor of this 30th wedding anniversary, Ohcanvas would love to show you some custom canvas prints that can both mark momentous occasions and preserve them for a longer time to go.
Have your favorite photo (wedding photo is a nice idea), names, and wedding date shown romantically on the print. Hang it in your room and you'll love how it warms up your cozy nest. This is a sweet and awesome 30th anniversary gift for wife that you could prepare.
Diamond face watch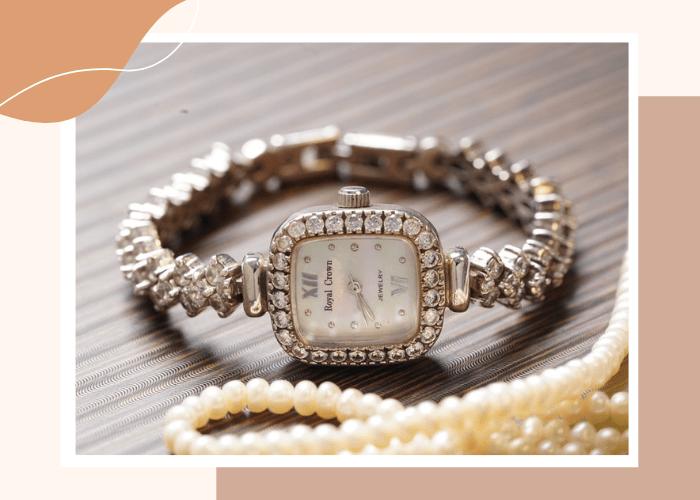 If you want to stray away from the traditional theme, go for the modern ones. Among those modern 30th anniversary gifts for wife, a diamond face watch is a striking choice. This luxurious and stylish timepiece will catch your wife's eyes. It's also a fabulous accessory since it adds a touch of class and elegance to any outfit. Your wife will love and treasure this perfect 30th wedding anniversary gift.  
Pearl clutch bag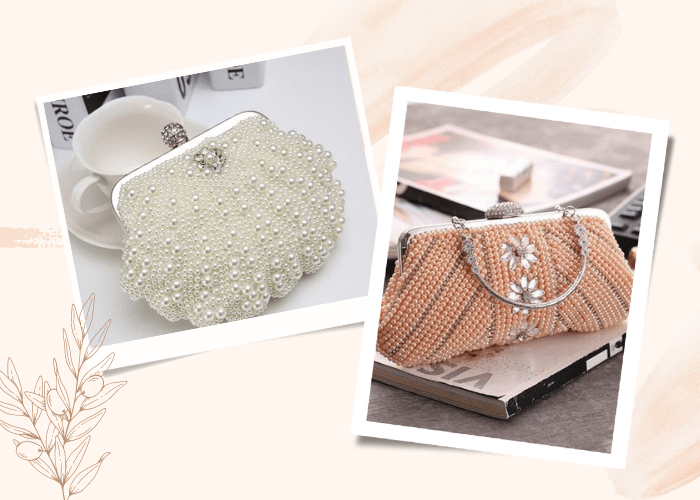 Another great traditional 30th anniversary gift for wife is the pearl clutch bag. This small but shimmering item will be extremely useful for your spouse to carry with her cards, phone, and lipstick. It's a lovely and fashionable accessory so that your wife will use it when she goes out with you or with her friends.
30th anniversary gift for husband
Pearl cufflinks and studs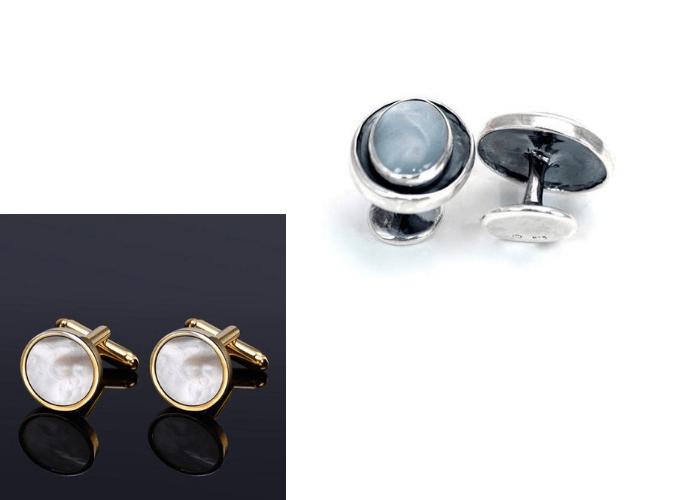 Pearl is usually seen as a pretty element of women's jewelry. That makes a limitation in choosing pearl accessories as a traditional 30th anniversary gift for husband. But don't worry much, this classy material can be used to make our men's shirt cufflinks. These are small details but making a mighty impact. Choose a pair of cufflinks that are neatly packed in a gift box and this is surely a sweet present that your man would love to receive. 
Classic ballpoint pen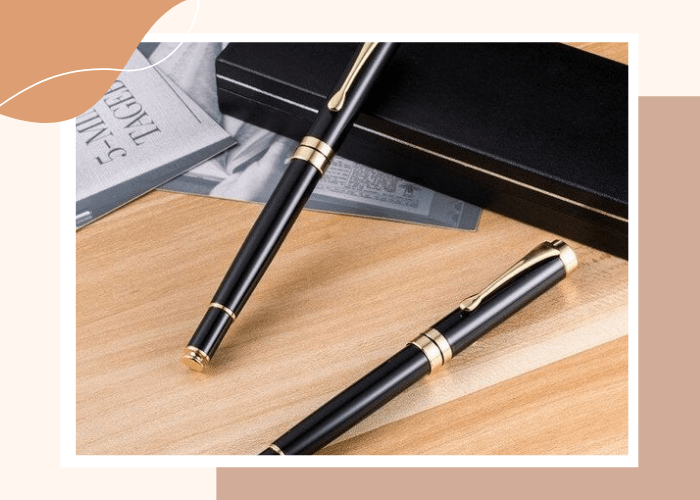 Marking the milestone by giving your husband a ballpoint pen is a wonderful idea. This is a useful present that your man will actually use and treasure. Opt for a pen that has a pearl-made part to make it more like a 30th wedding anniversary gift for husband. You can order a personalized pen as well, taking the present to the next level.
Fashionable watch
If you've noticed that your husband's watch has worn out and hasn't worked well, this is a special occasion to give him a brand new hand watch. It can also be a personalized watch with your initials carved on the backside. Your spouse will love how thoughtful and sweet you are to give him this valuable 30th wedding anniversary gift.
See this article about 5 year anniversary gifts for brilliant ideas
Pearl toasting flutes

If you're looking for a gift that stays forever with your anniversary, go with this pair of pearl-line toasting flutes. This present is for you and your husband to create and preserve memories. It also makes each of the later celebrations much more romantic and nostalgic. Your spouse will love this traditional-inspired 30th wedding anniversary gift.
Wireless earphones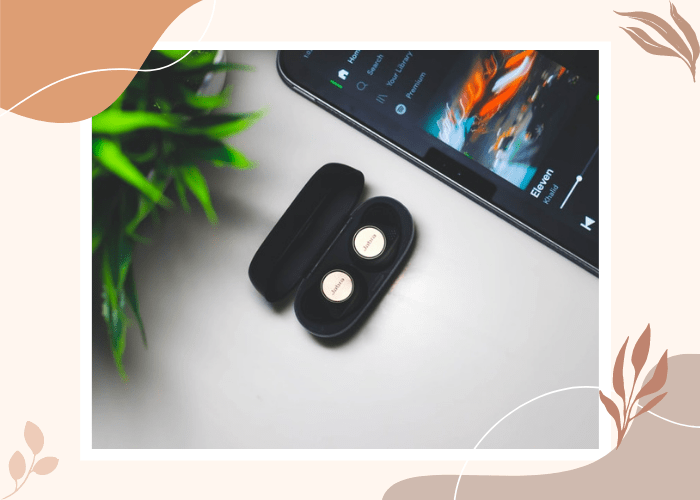 How about treating your spouse to a high-tech pair of wireless earphones this anniversary? These ones will be a great present for answering the phone while driving, working, or just listening to music. 
Man loves technology supplies. Thus, your man will be surprised and grateful to receive these crystal-clear sound earrings from you. To pay tribute to the traditional 30th anniversary gift theme, opt for a black pearl design. This stylish gift will definitely catch your husband's eyes.
30th anniversary gift for parents
Pearl photo frame
An on-themed and lovely 30th anniversary gift for parents comes to this pearl photo frame. By being presented with a sweet photo, this small piece will satisfy your parents at the very first look. Stick with this pearl frame idea and it will be a delight that freshens up the nightstand in your parents' room.
Throw blankets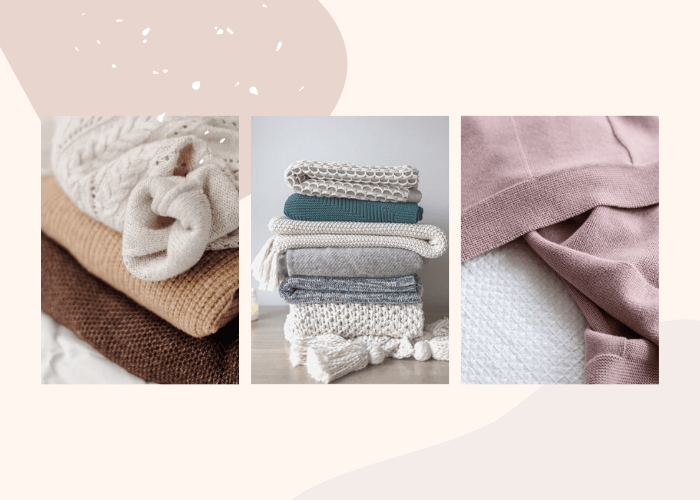 This is not an on-themed gift yet still a thoughtful present that you can give to your parents on this momentous occasion. The throw blankets will keep your parents warm and comfortable while they're on the couch watching television. For anyone who loves rustic-inspired design, they can see these blankets as fancy decorative items. We bet your parents will love how thoughtful you are to give them this 30th wedding anniversary gift.
Pearl cake knife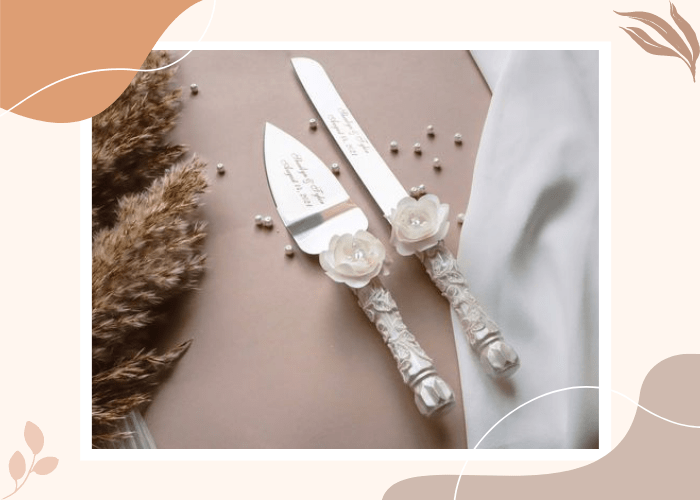 Not all pearl anniversary gifts come in the form of fashionable accessories and jewelry. You can opt for a decorated pearl cake knife to give as a 30th anniversary gift for parents. This present is a stunning keepsake that commemorates the milestone. The pearl knife will also earn itself a place of honor in your parents' kitchen. 
Related: The 20 First-Rate 1st Anniversary Gift Ideas For Couple In 2021
Smart indoor garden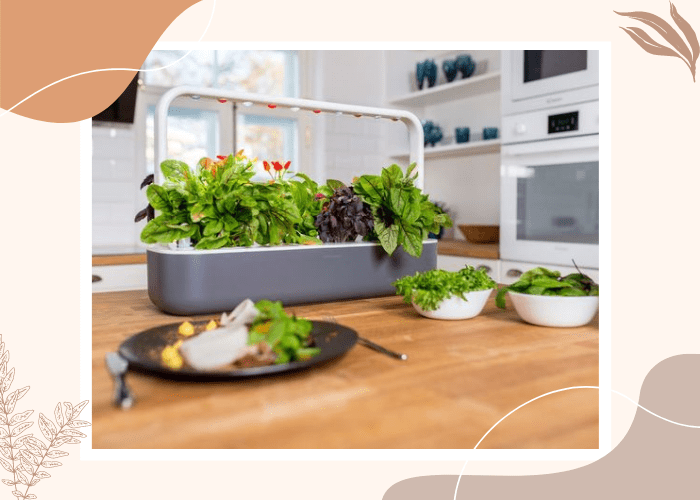 This unusual 30th wedding anniversary gift will be suitable for any couple who loves growing green plants but doesn't have a garden. If this is your parents' case, don't hesitate to give them this special present on their remarkable day. These plants will add a touch of green and freshness to their house, giving them clean vegetables for meals, and creating warm memories together.
Anniversary cards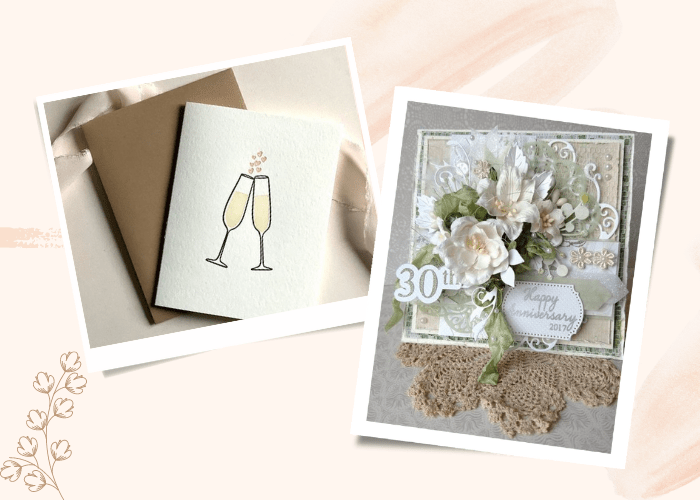 If your parents have everything they need, giving them a spiritual gift on this occasion is a brighter idea. Anniversary cards will be a sweet and heartfelt 30th anniversary gift for parents that you can consider. 
Make one or some cards by yourself to show how much they mean to you. Decorate the cards with pearl beads to stay on theme and write them your thoughts, feelings, and wishes. This gift will result in a happy tear on your parents' faces.
30th anniversary gift ideas for friends
Pearl porcelain bowl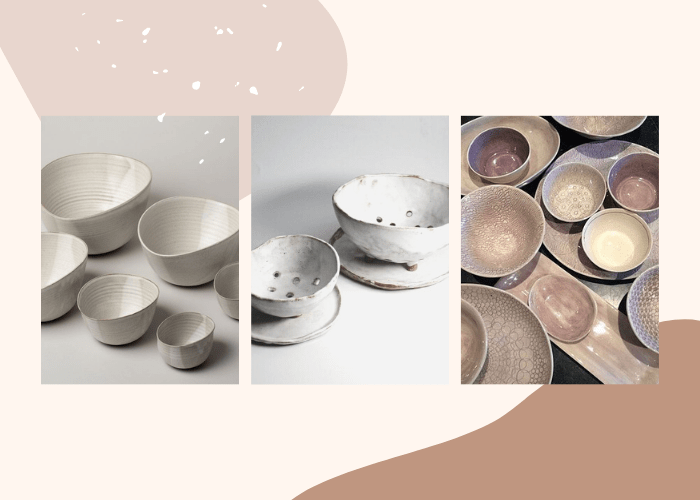 If you want to stick with traditional 30th wedding anniversary gift ideas for your friends except for pearl jewelry, pearl porcelain bowls are a brilliant choice. This is a unique and delicate set that your friends will love to add to their collection. Give them this present and you'll help them have warmer moments in their cozy nest.
Keepsake candles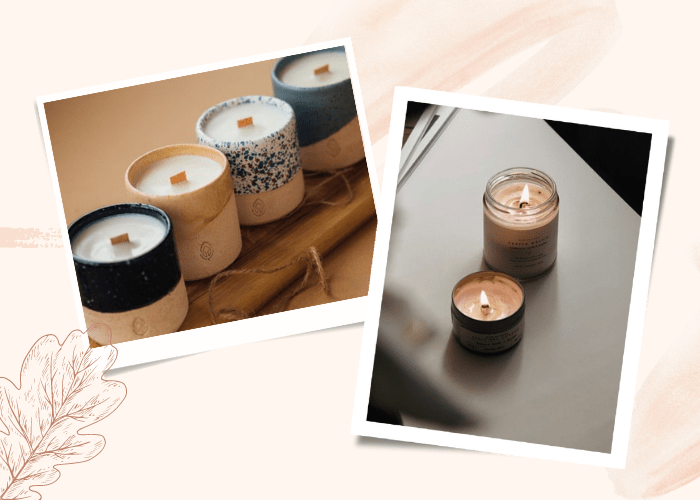 Personalized candles stand a high place in the list of amazing 30th anniversary gift ideas for friends. Though they are not pearl-related, they're still cute gifts that mark this one-in-a-life-time milestone. To make it more complete, opt for soft and relaxing scents which suit the couples at this age (seasonal fragrance would be perfect).
See this related topic: 40+ Unique 8 Year Anniversary Gift For Your Lover
Chocolate pearls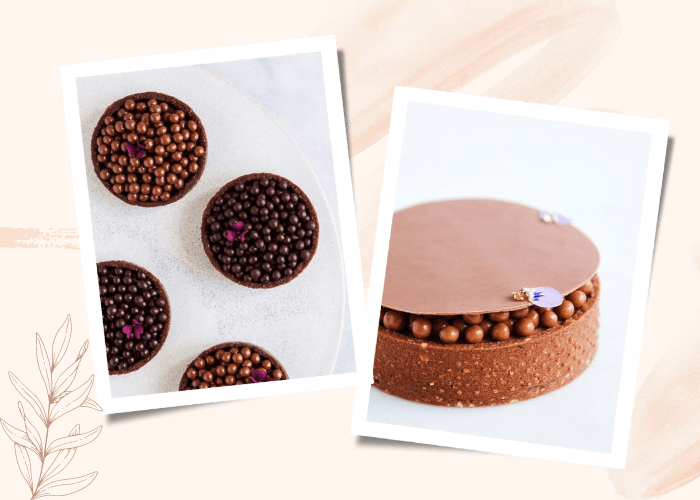 If pearl gemstones are not your choice, consider boxes of chocolate pearls. This is one of the most unique 30th anniversary gift ideas for friends that you can give. The chocolate will add a touch of sweetness and closeness to your favorite couple. Moreover, preparing them in a personalized box is a brilliant way to elevate your gift. 
Engraved cheese board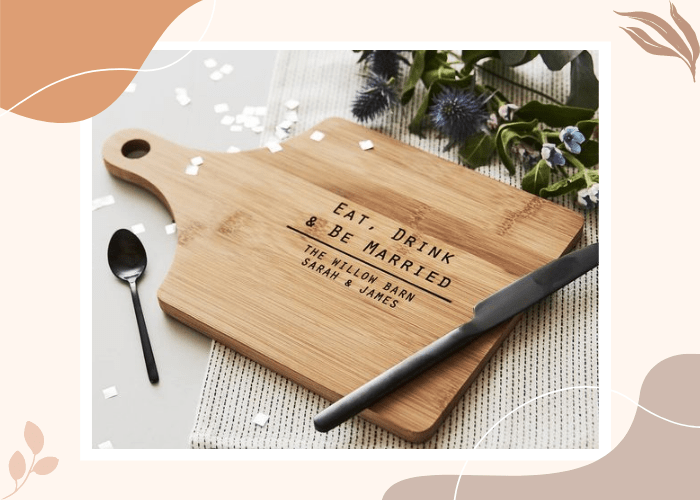 Give the intimate couple an engraved cheese board so that they can spend more quality time together. This elegant piece can be personalized with the couple's names (or initials) and a noteworthy date, making it more like a unique and touching 30th anniversary gift idea.  
Wine subscription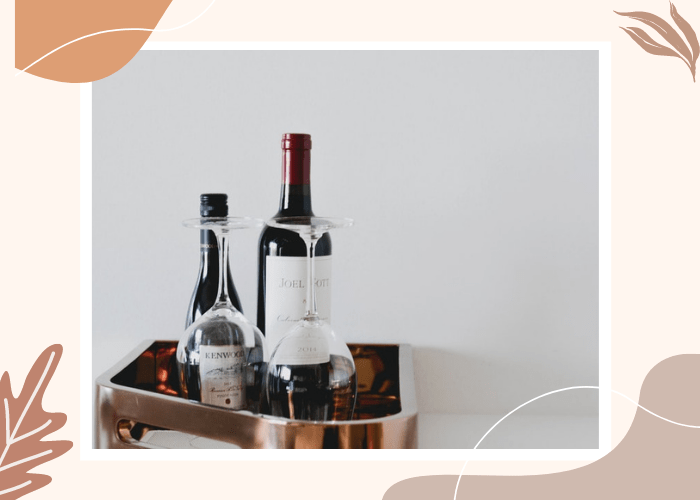 Wine is an important part of any anniversary. It's for celebration and enjoyment. If you want to give your friends glasses of wine on their pearl anniversary, going for a wine subscription is a brilliant idea. The couple will receive this 30th wedding anniversary gift on time and they'll thank you a lot for being so thoughtful and sentimental. 
Further reading: The Best Wedding Gift Ideas For 2021
It's been three decades since the day you tied the knot. Don't let this milestone pass without any special gift remaining. Pick the most impressive 30th anniversary gift from Ohcanvas's list above for your spouse or your parents and they'll love how sweet and thoughtful you are.