Congratulations if you're celebrating 15 years of marriage! Since your wedding day, you've probably experienced highs and lows and everything in between. Now is the moment to mark that journey. When it comes to crystal anniversary ideas, there's no better way to commemorate them than with a timeless present. We know that, maybe, many find themselves stumped in this situation. To help you choose the perfect 15th anniversary gift, Oh Canvas has put up a few suggestions on this blog below.
What is The 15 year Anniversary Gift Traditional and Modern?
Crystal is a traditional 15 year anniversary gift because of its lasting qualities of lightness, clarity, and sturdiness, all of which represent the elements of your love. To this day, the most popular anniversary gift is a watch or other timepiece, which serves as a symbol of the countless hours and minutes you've spent together as well as the many more to come.
Even though we like a great concept, you do not have to stick to one of these two options. If you're looking for a creative way to celebrate your anniversary, now is the time to go outside the box.
15 Year Wedding Anniversary Traditional Gift
The fragile nature of crystal has earned it a name for being difficult to work with. In some instances, this is correct; in others, this is incorrect. Crystal may be a beautiful reminder of the 15 years of love you've shared, a love that's strong enough to endure another 15. When it comes to a crystal paperweight, for example, it's more sturdy than fragile. Crystal balls are a great analogy because of the enjoyment you can play with them.
15 Year Wedding Anniversary Gift for Husband
1. Shadow Box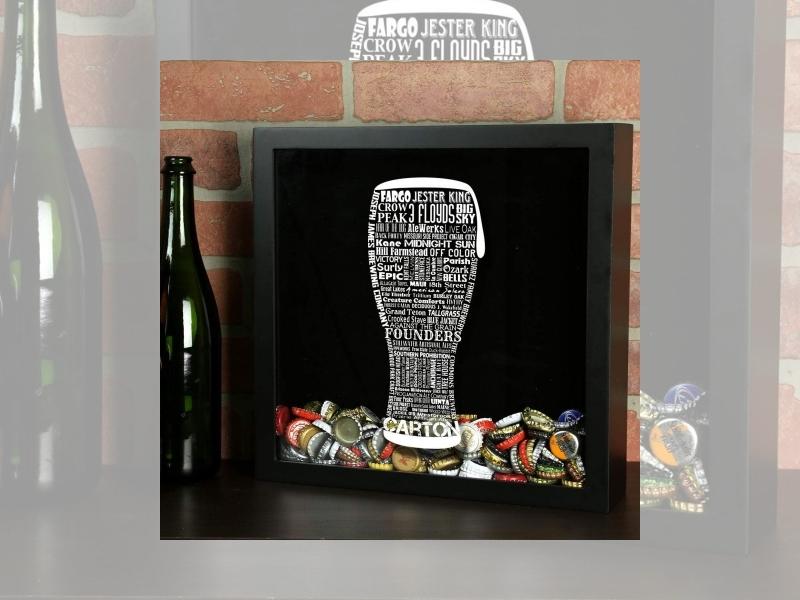 Trying to find unique 15th anniversary gifts for you and your spouse? Starting a shadow box collection on your 15th wedding anniversary can be a good idea. Corks, bottle caps, golf balls, Hallmark cards, ticket stubs, and more may all be displayed in this elegant shadow box. On your anniversary, remember to get something you can keep in the shadow box, such as tickets to your spouse's favorite show, a fine bottle of wine, or a six-pack of their favorite beer, to get your collection started right!
2. Crystal Decanter Set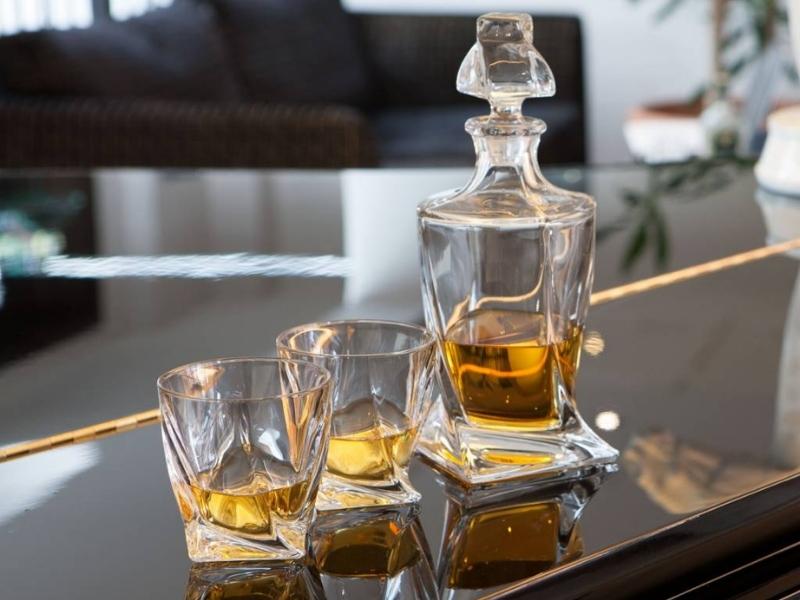 Commemorating 15 years of marriage with a crystal anniversary present is a great option for couples. Three decanters made of lead-free crystal are a lovely way to celebrate 15 year dating anniversary! In the future, you may hand it on to your children for their 15th anniversary, and you'll never forget how much you love this gorgeous set.
3. Custom Marble Wine Chiller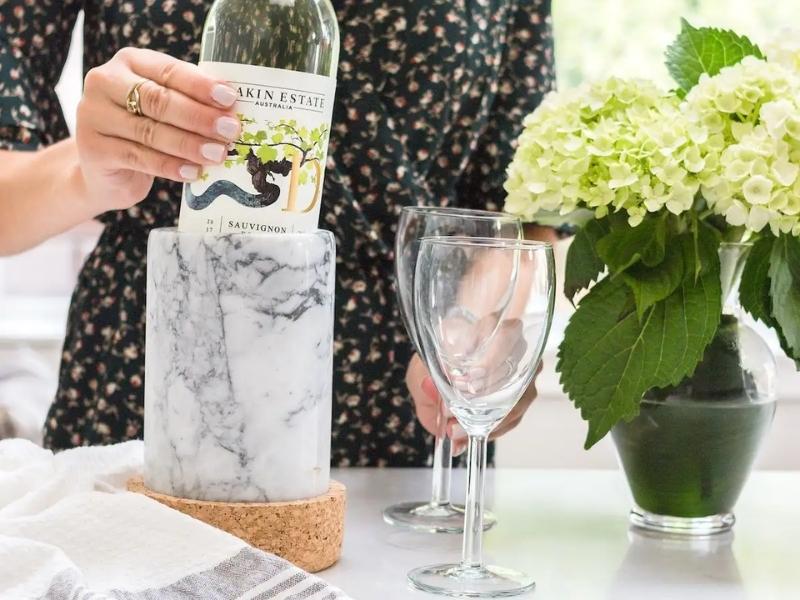 An anniversary celebration wouldn't be complete without a glass of wine! This handcrafted marble wine cooler will ensure that you and your mate always have cold wine on date nights and special events! Your favorite white wine will reach the perfect temperature instantly for your 15 years marriage anniversary meal thanks to the stunning authentic marble.
4. Crystal Wine Bottle Stopper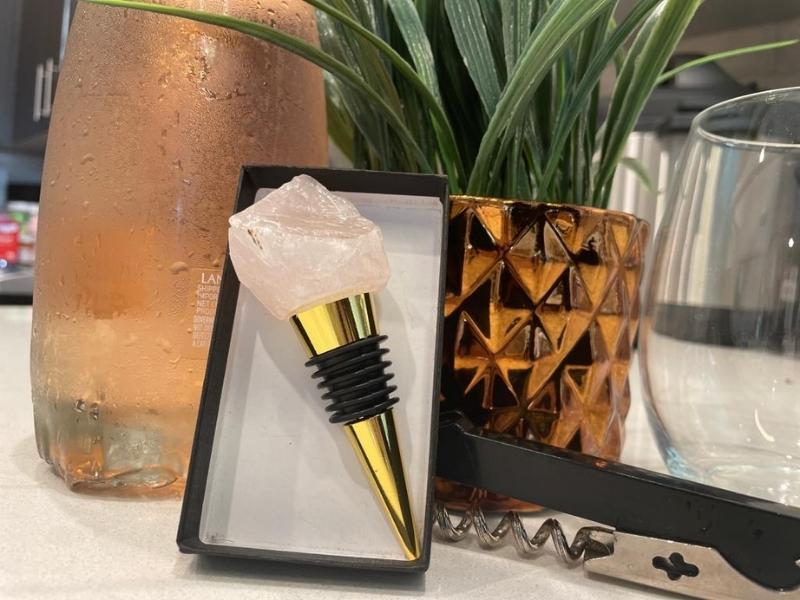 If you've been together for 15 years, why not raise a glass of Champagne in celebration? This lovely crystal bottle stopper, an unusual take on the classic crystal anniversary concept, may be used if you don't complete the bottle.
5. Sweet Piece of Decor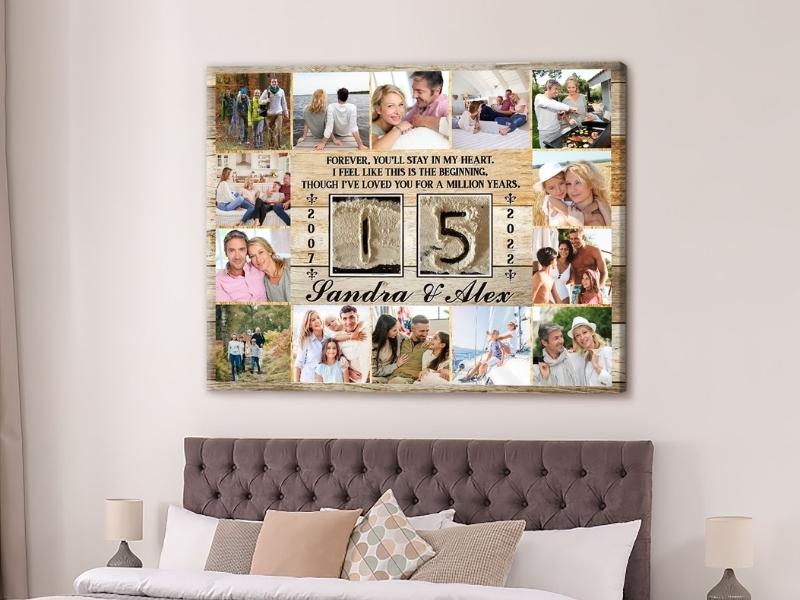 Wow! Your emotions will be tugged when you see this charming canvas, which means your spouse will be overjoyed to receive such a thoughtful present! When your husband sees this adorable 15 year anniversary gift for him, he'll feel like a blushing bride all over again. On the morning of your anniversary, put it up someplace in your house and offer him hints as to where it is!
6. Crystal Cufflinks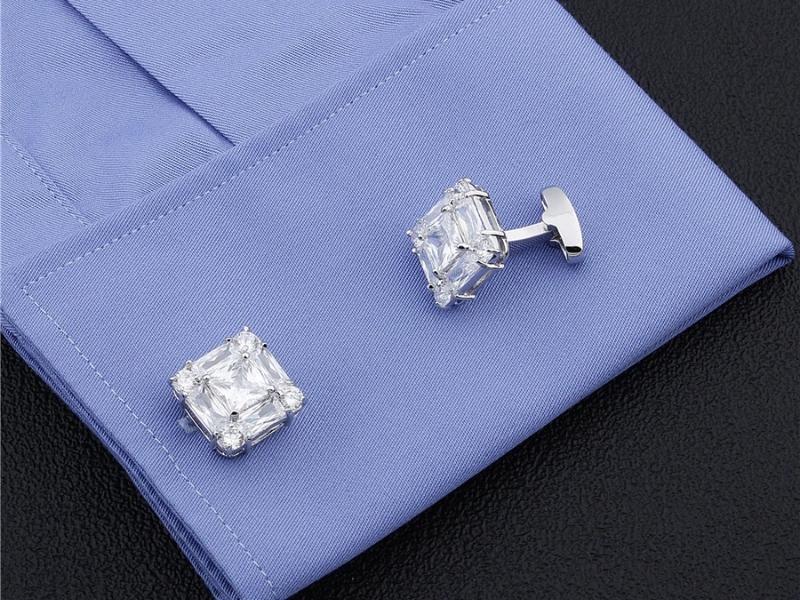 These brilliant cufflinks aren't for everyone, but the right guy will go crazy for them. Is it the past or the future that these beings hail from? Who knows? His favorite outfits will be elevated to a new level with this hefty piece of jewelry on his arm.
7. Crystal Pen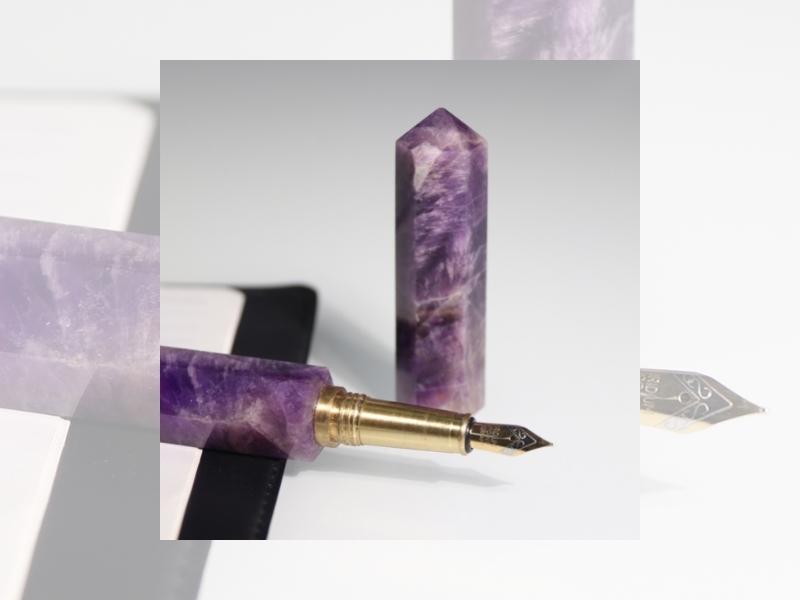 Make your workspace clean and uncluttered with this amusing and futuristic pen. The Crystalline process was used to fill this pen with over a thousand transparent crystals. An attractive writing tool with a choice of three colors is sure to please him.
8. SunGlasses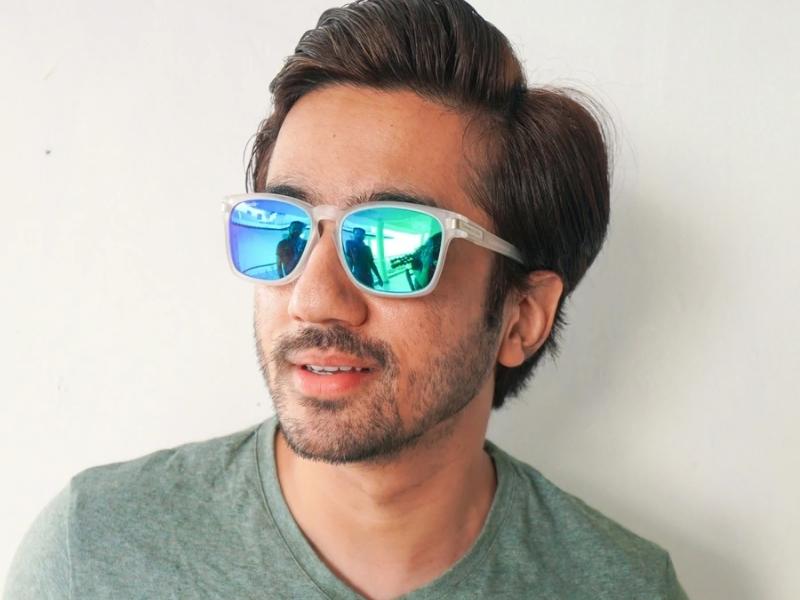 These sunglasses not only look fantastic, but they also feature a subtle homage to the customary 15 year anniversary gift for him. The lenses are very clear! This is a present that is both out of the ordinary yet classic at the same time. Now all you need to do is organize a few pleasant outings for him to show off his new appearance.
9. Crystal Martini Shaker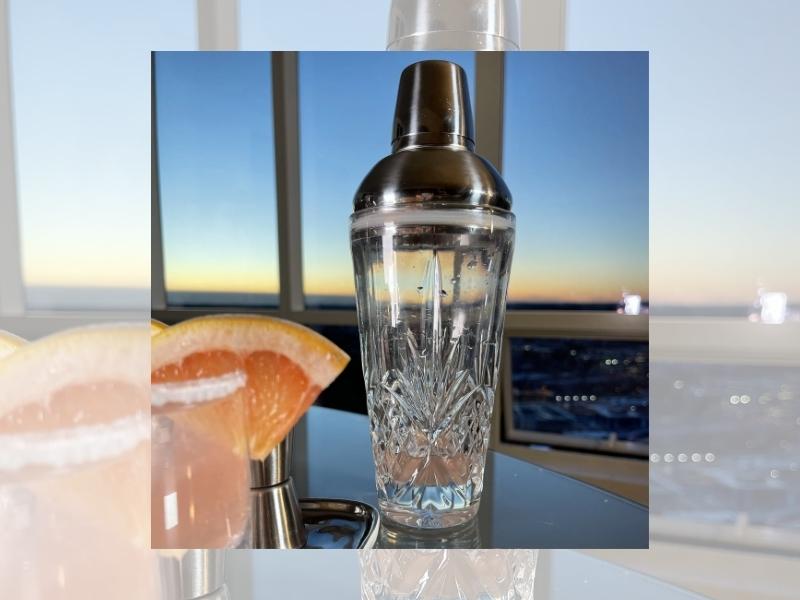 With this crystal martini shaker, your married besties or your other half will feel like they're drinking drinks at a swanky London pub!
>>> Read more: Top 50+ Stylish 13th Anniversary Gift for Wife, Husband & Couples
15 Year Wedding Anniversary Gift for Wife
10. Quartz Crystal Platter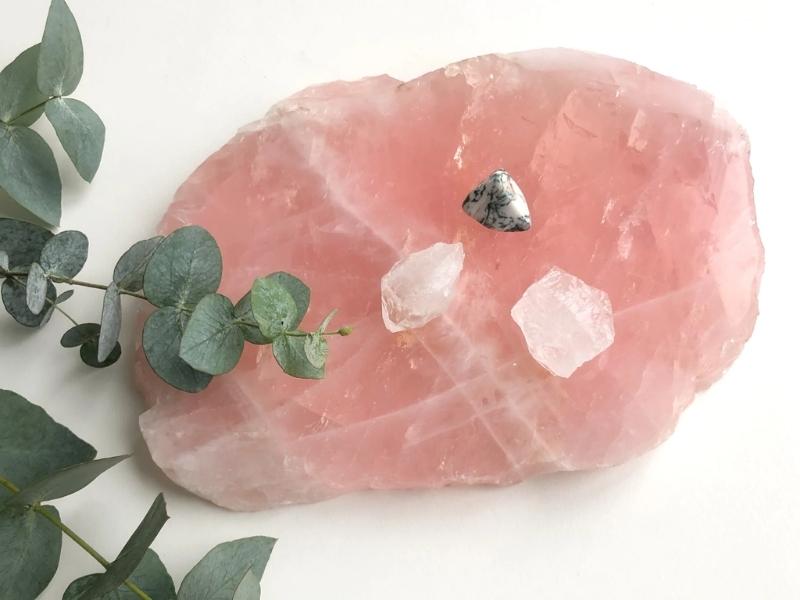 Adding a lovely quartz crystal plate is a great way to bring a space together. Incorporating it with a handful of your other favorite decorations will allow you to create an eye-catching display. This 15 year wedding anniversary gift for wife is the winner for any woman who likes the color but needs something a little less childish.
11. Genuine Crystal Vase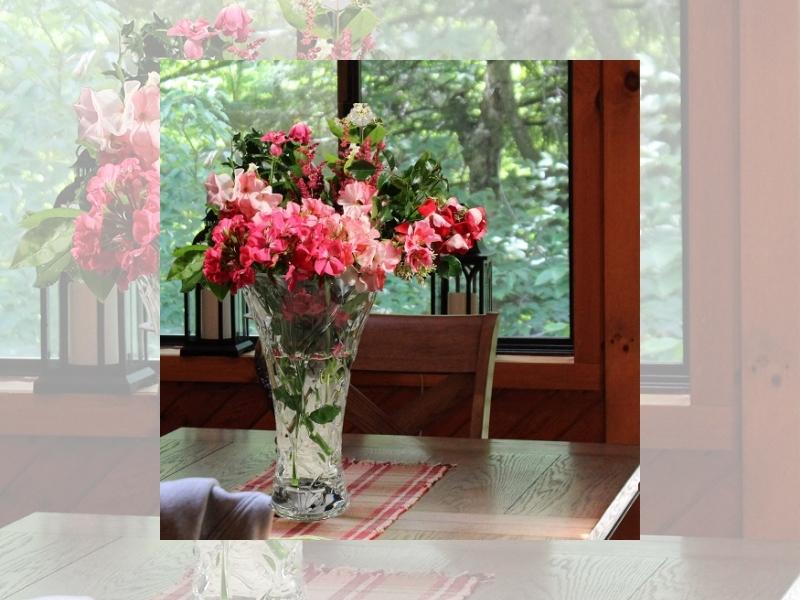 Send her a lovely flower in a sparkling crystal vase as a special surprise. The ideal 15th anniversary gift for wife is this real cut crystal vase. You know she'll want to keep it adorned with fresh flowers at all times since it's so stunning.
12. Lovely Wood Theme Artwork for the Home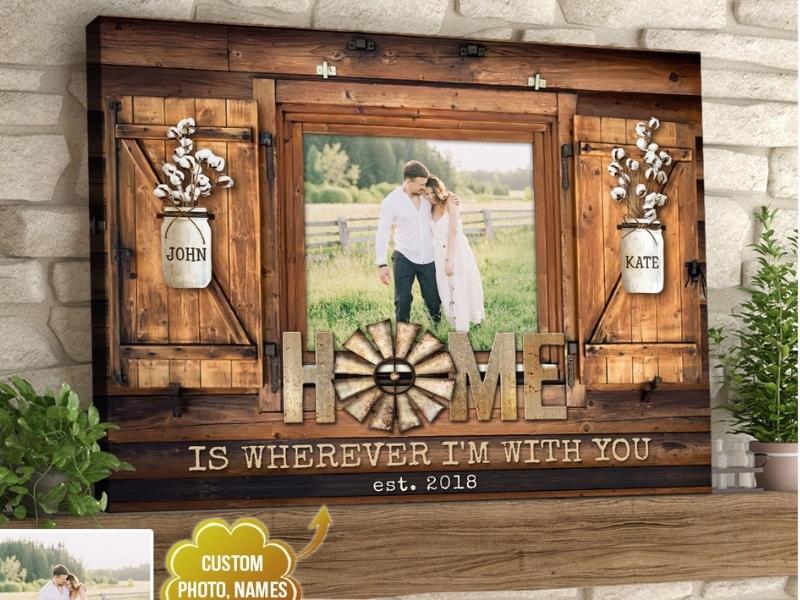 Give your 15-year-old significant other a thoughtful anniversary present they'll cherish for a lifetime! This beautiful stained wood theme will make your house seem like a real home. Even after years, this one-of-a-kind piece of décor will still be beautiful!
13. Beer Gift Set
Is your wife a beer guy or a booze lover? Do not be concerned. This wonderful collection of craft beers is an excellent 15th anniversary gift for wife. She will be thrilled to have her personalized pint glasses to enjoy a frosty beverage with. Moreover, the growler is a great way for her to bring her favorite beer with them on your next excursion to the lake. In addition, the wooden present box may be used to hold mementos such as photographs, a bottle cap collection, and more!
14. Crystal Charm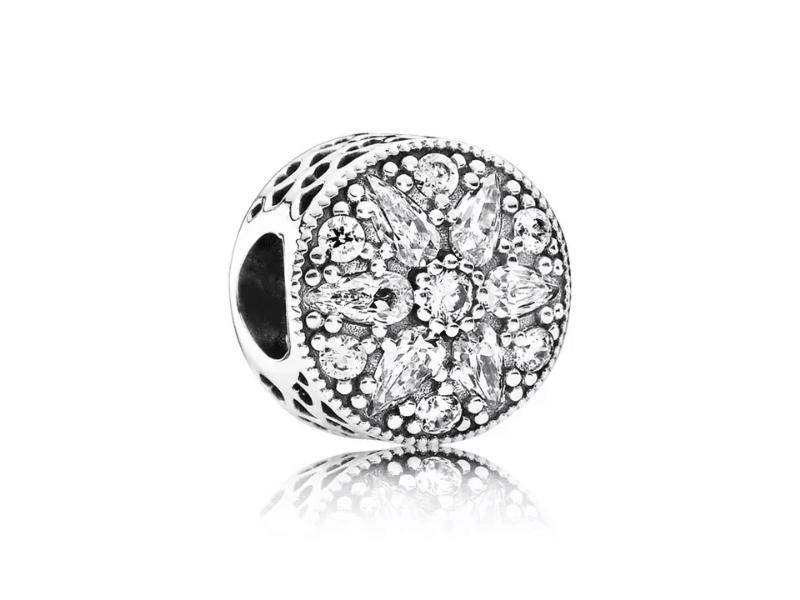 Charm bracelets are one of my favorite types of jewelry. If you're looking for a piece of jewelry that can hold a lifetime's worth of memories, this is it. You'll never get bored because of the many possibilities for combination. What better charm to give 15 year wedding anniversary gift for wife than this cerise gem?
15. Crystal Bracelet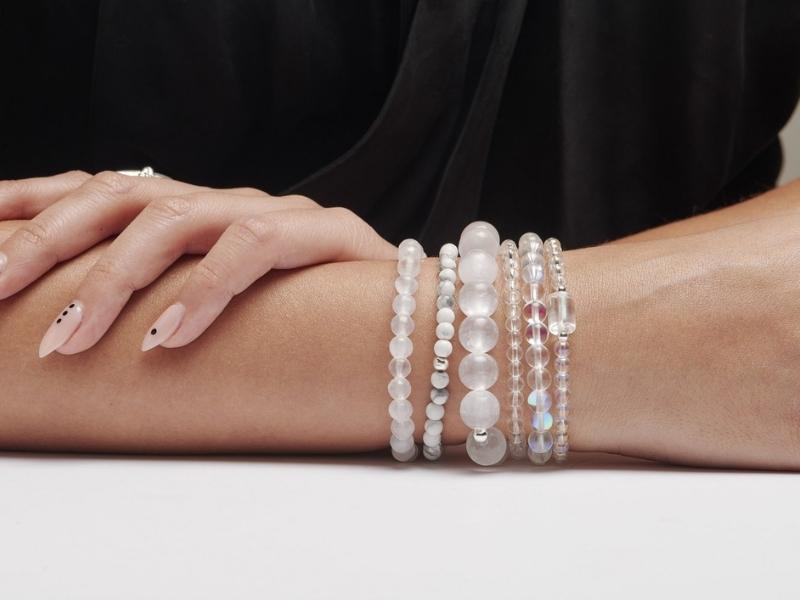 As a gift, a sparkling bracelet is a constant favorite. When celebrating 15 years of marriage, look no further than this 15 year wedding anniversary gift for wife. You'll be able to discover the perfect bracelet for your loved one at a store known for its crystals and hundreds of styles.
16. Matching Crystal Earrings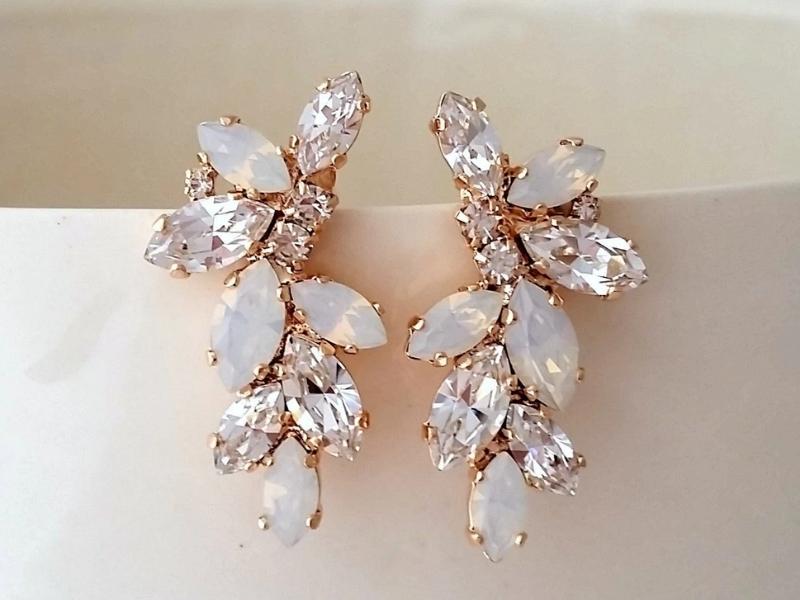 You could even go for a double whammy by pairing the bracelet with a set of matching earrings. Earrings are a great way to add a little glitter to any ensemble, even if your loved one isn't a lover of jewelry on their wrist.
17. Crystal Opal and Diamond Ring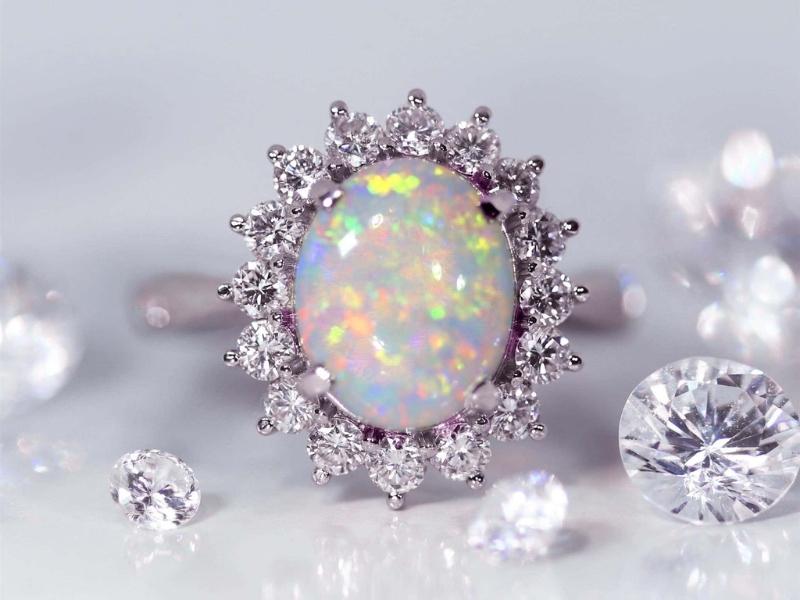 An elegant crystal opal sits in the middle of this vintage-inspired ring and is surrounded by baguette-cut diamonds. In the situation that opals aren't your partner's cup of tea, there is a slew of other gemstones to select from for the center stone.
18. Crystal Floral Drop Earrings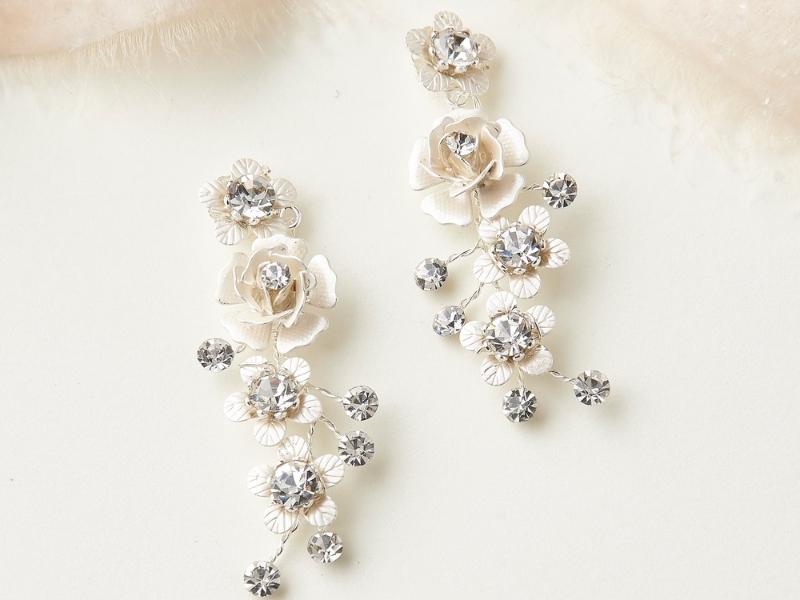 These crystal flower drop earrings are a feast for the eyes, thanks to their vibrant pink and purple hues, brilliant crystals, and classic gold-tone setting. Those who want to spice up their appearance with a dash of whimsical will adore the way these earrings lend quirkiness to any ensemble.
>>> Read more: 44+ Best 11th Anniversary Gift for Him, Her & Couple
15 Year Wedding Anniversary Gift for Couple
19. Book a Romantic Getaway on Crystal Cruises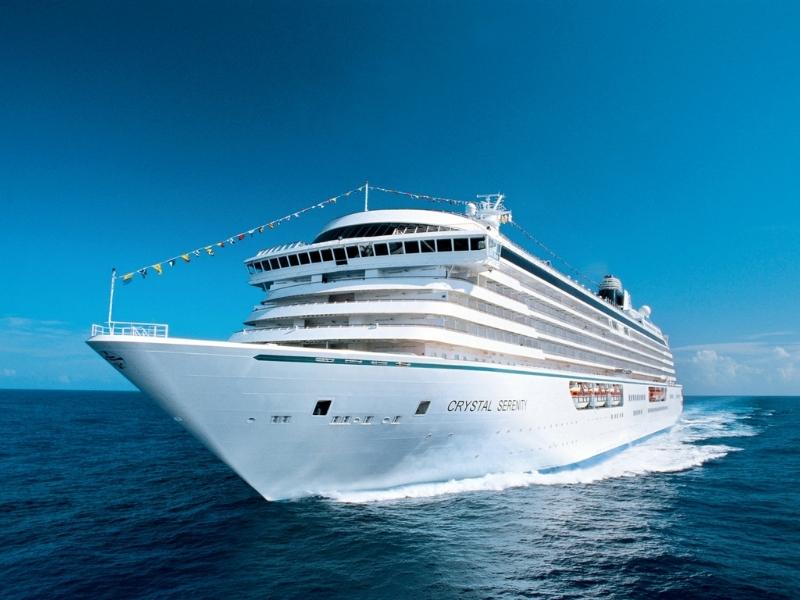 If you have the finances, a lavish ocean cruise is an unforgettable way to commemorate your 15 year crystal anniversary. While it is true that I have deviated from the custom by tying in the usual present by name, I couldn't help but do so since I am such a great cruise enthusiast.
20. Crystal Picture Frame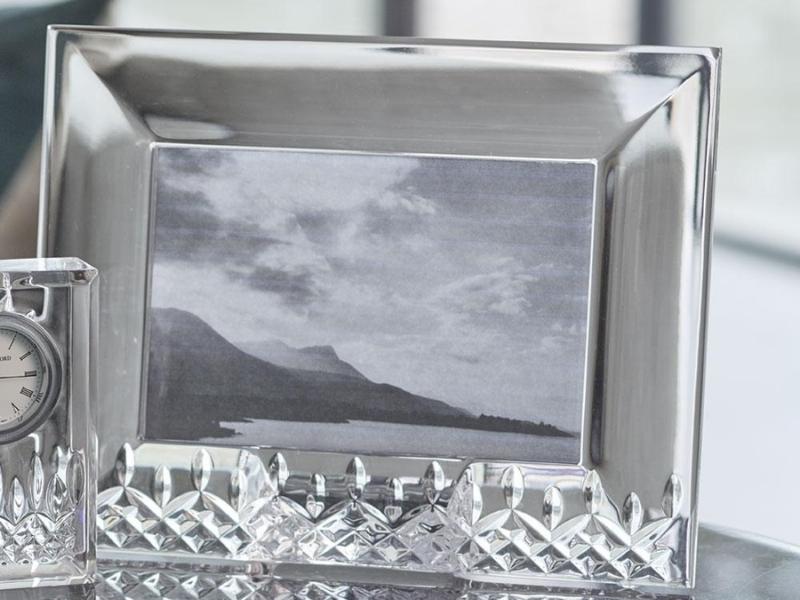 You'd want to give your spouse something elegant and classic, like a piece of crystal, but they insist on having an additional glass. A crystal picture frame would be a good choice. This magnificent item may be customized with your favorite photo of you and your spouse to create a one-of-a-kind 15 years wedding anniversary gift they'll treasure forever.
21. Custom Photo Canvas Print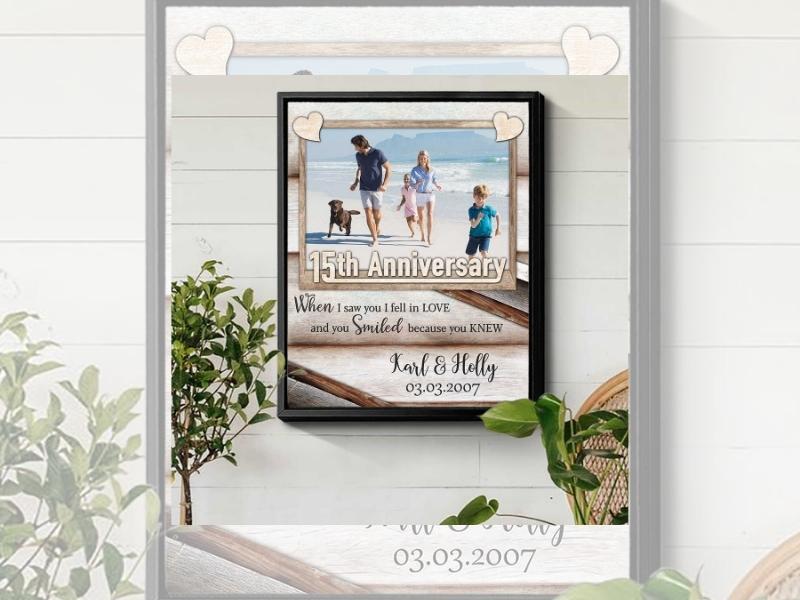 As a 15 year anniversary gift, give your spouse a custom-made wooden sign with their name on it! This charming decoration will give your home a rustic, cozy feel and serve as a constant reminder of your wedding day to you and your spouse. Your significant other will be overjoyed by your thoughtful and imaginative wedding anniversary present.
22. Agate Bookends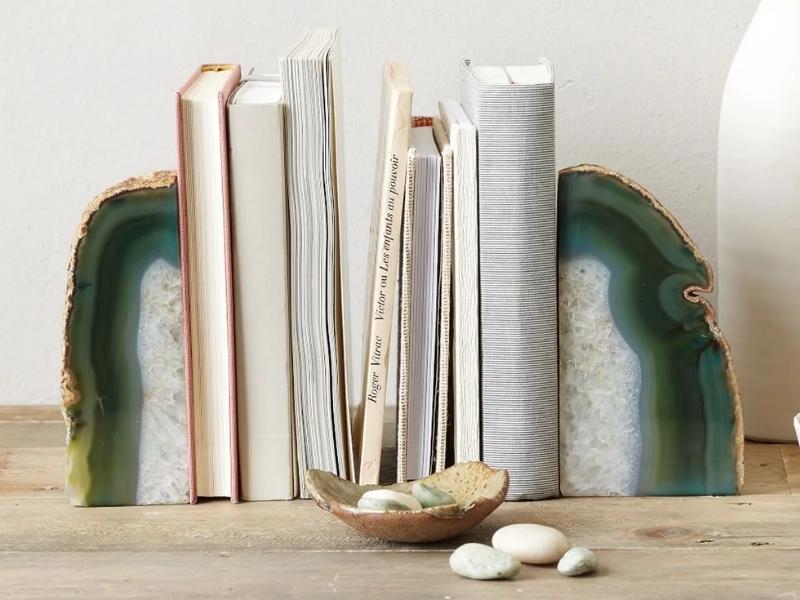 For the occasion of your crystal anniversary, you may want to give your partner something very special. Instead of a piece of glass, consider giving them a genuine crystal! Each pair of stunning agate bookends is a one-of-a-kind work of art for your bookcase. You may even use the bookends to add a few additional books to your collection! Such a wonderful 15 year anniversary gift for your book-loving sweetheart is sure to wow.
23. Natural Crystal Candle Holder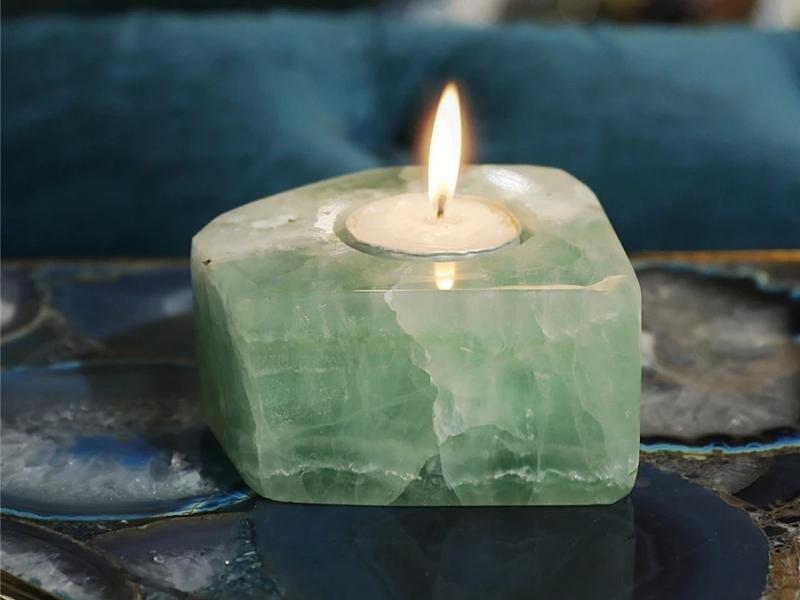 If you want to make a space seem cozier, put one of these candle holders on the table. Get her this crystal holder if she likes to unroll her yoga mat in the morning or sip a glass of wine by candlelight in the evening. Put some softly scented candles on the table and you've got yourself a naturally romantic scene!
24. Raw Crystal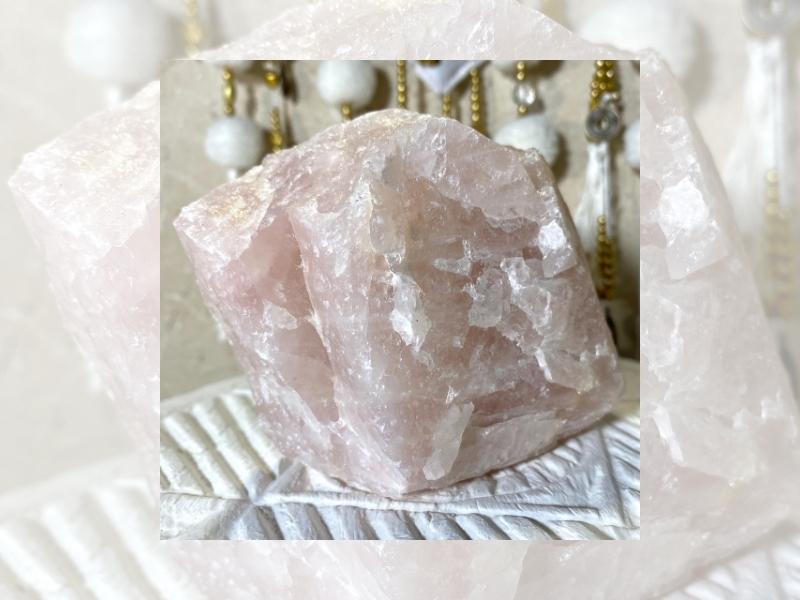 Few things can compete with the inherent beauty of raw crystal. Just have a look at it. A mysterious attraction that naturally entices you to ponder and reflect on life's most profound questions. Is this a little excessive? As a result, we'll choose cheesy instead. A gift for your lady that sparkles as brilliantly as she does! Having a beautiful 15 year wedding anniversary gift for wife like this in your home will help you relax and feel uplifted, which is just what you need!
25. Quartz Crystal & Air Plant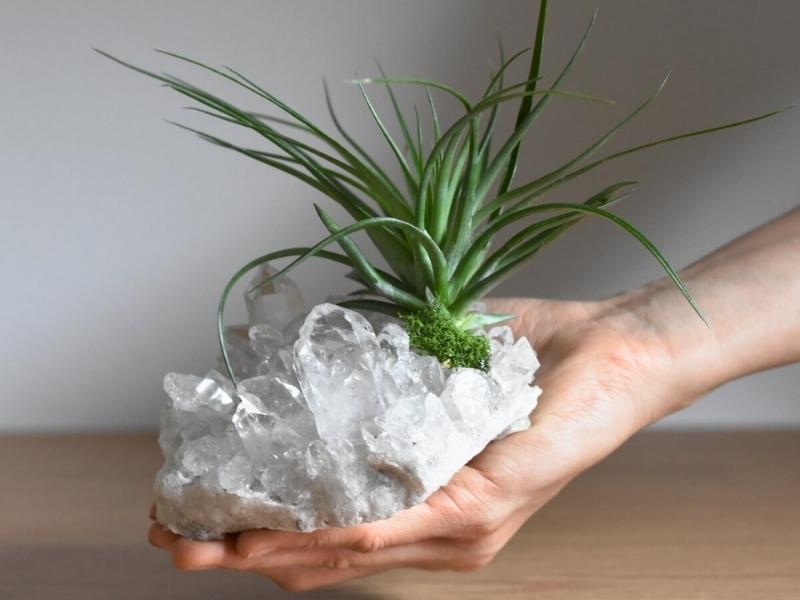 I can't get enough of these adorable plants. Three stunning crystal clusters adorn this arrangement, which also has an air plant that can survive with just a small spritz of water once or twice each week. To put it another way, they're as low-maintenance as they are visually pleasing. This is the 15th anniversary gift for wife a great option for a person who appreciates nature but does not want to deal with the care.
26. Black Crystal Bowl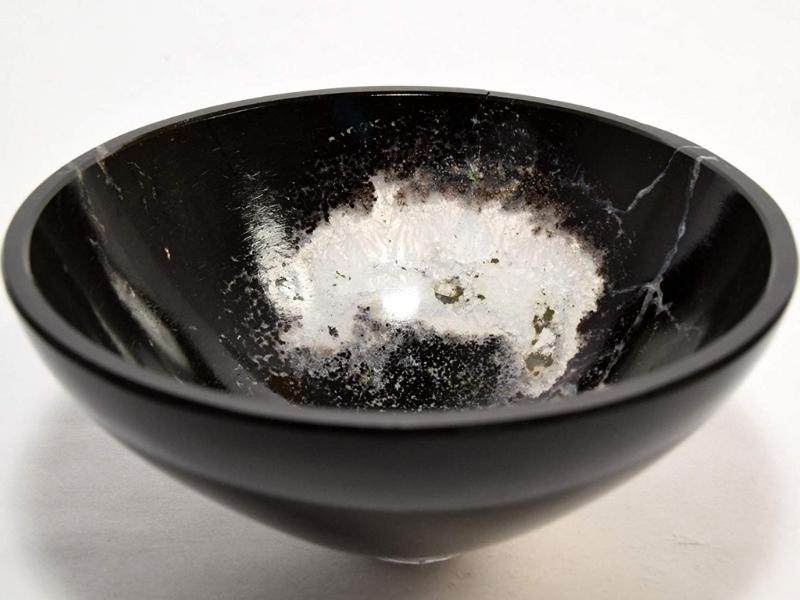 Using the glittering bowl, you may add some sparkle. The crystal's classic shape and dark hue combine to provide the ideal heartfelt present for a 15 year crystal anniversary.
27. Crystal Candlesticks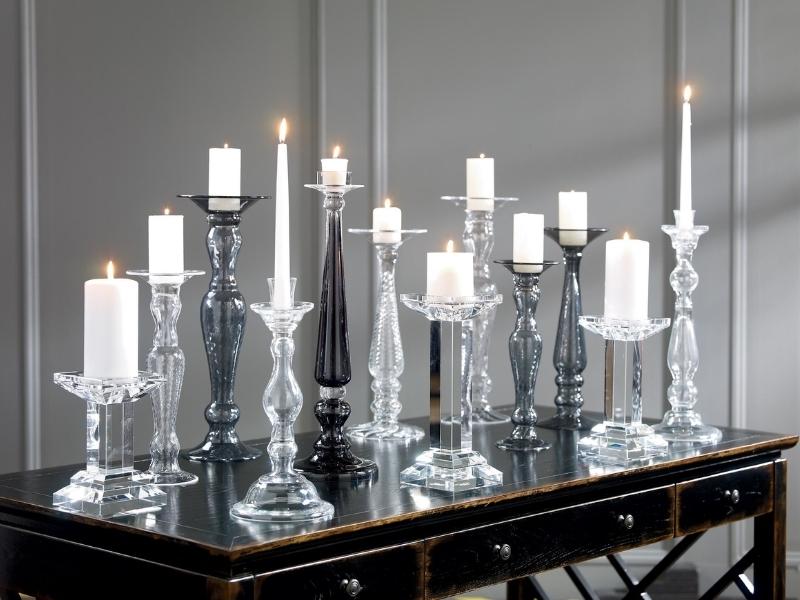 You may use these crystal candlesticks to add a particular touch to any room in your house. The statement-cut crystal design is stunning, and we can't wait to see it lit up by candles.
28. Crystallized Smartphone Case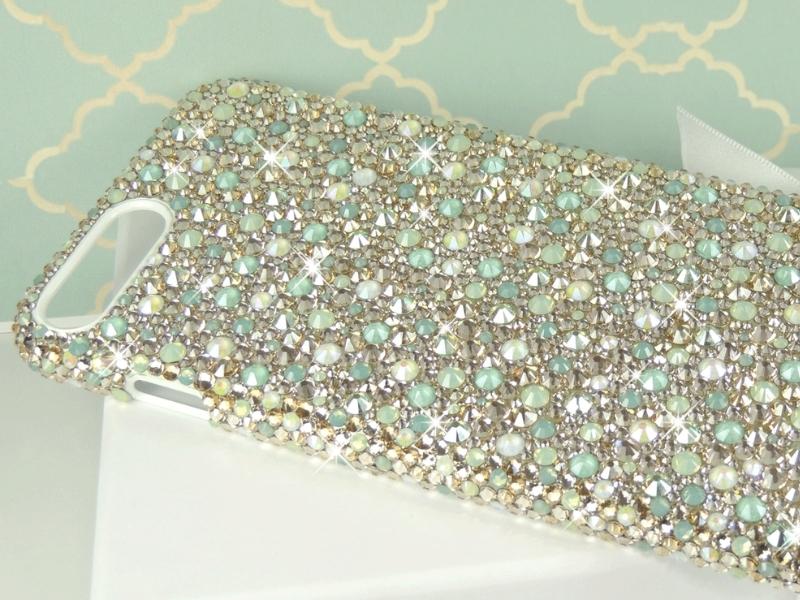 So why not go the additional mile and bring a little luxury into the couple's daily routine? Those hard-to-buy-for loved ones will enjoy this smartphone cover, which radiates opulence.
>>> Read more: Top 31+ Surprised Anniversary Gift for Sister And Brother In Law
15th Wedding Anniversary Gift Modern
From wall clocks to desk clocks to watches, timepieces come in a wide variety of styles and sizes. You'll grasp the importance of clocks in any form for this anniversary if you think about the time you've spent together and the many years ahead that you wish to spend together. A watch that your darling will really wear and appreciate is also a good option for the 15th anniversary gift. Consider water sports, golf, or other activity-specific option. Most fitness trackers measure both activity and time spent in the gym. Even a gold or silver chain may be used to hang a clock on your spouse's neck.
15 Year Anniversary Gift for My Husband
29. Leather Watch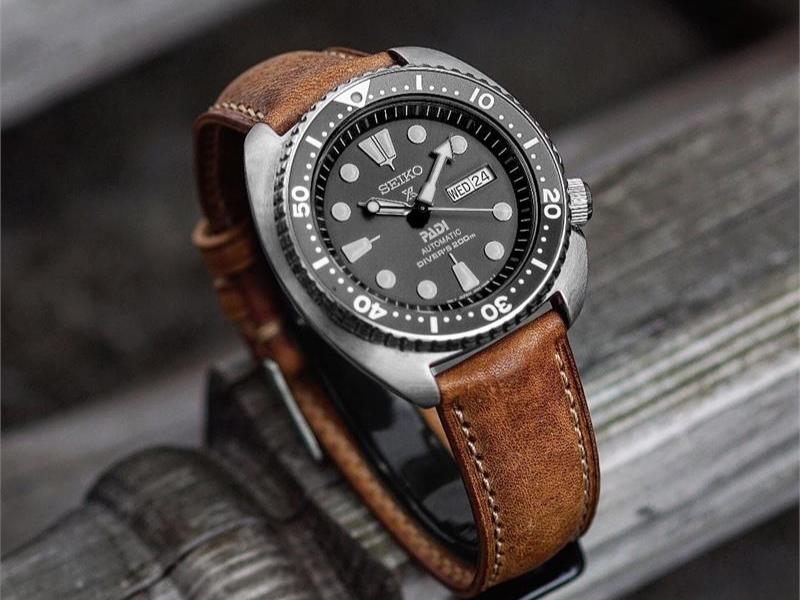 Is your partner a fan of the traditional look? This watch is a great choice for him because of its chronograph design and tan leather band, which are both contemporary and timeless. This 15 year wedding anniversary gift for husband will make him feel all of the love that you have for him!
30. Personalized Pocket Watch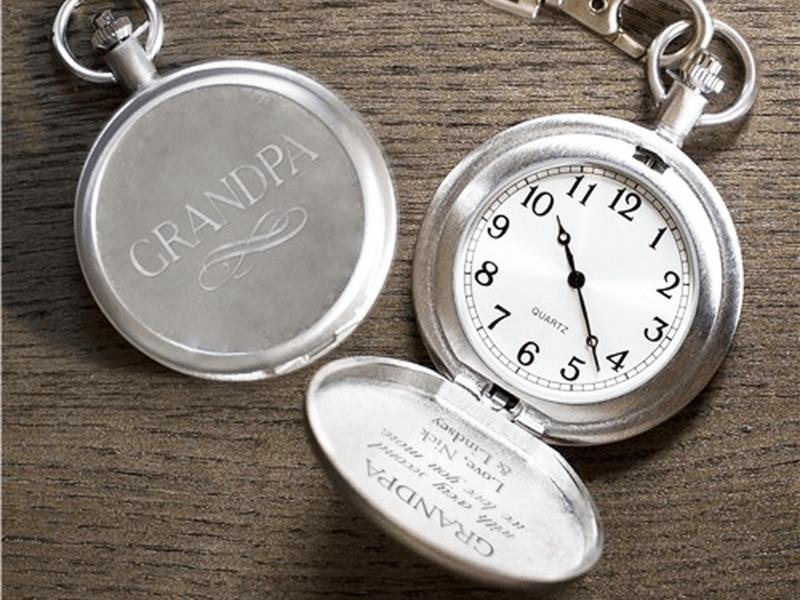 As an option for those looking for something different, why not go with a pocket watch? If that wasn't enough, you may customize it with the initials and date of your wedding, which is a nice touch as the 15 year wedding anniversary gift.
31. Classic York Watch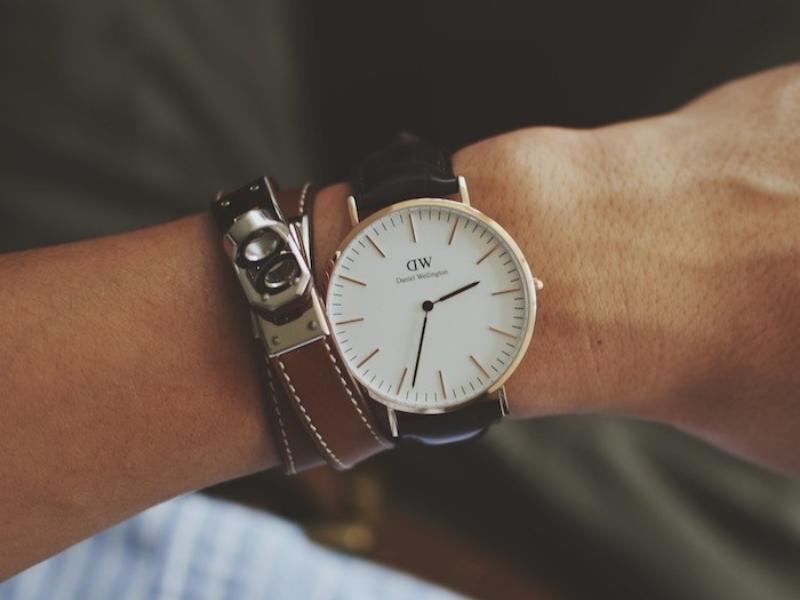 This classic timepiece will look great for many years to come. Both daily wear and the most exceptional of events may benefit from this eye-catching item because of its polished rose-gold setting and leather.
32. Mesmerizing Exposed Movement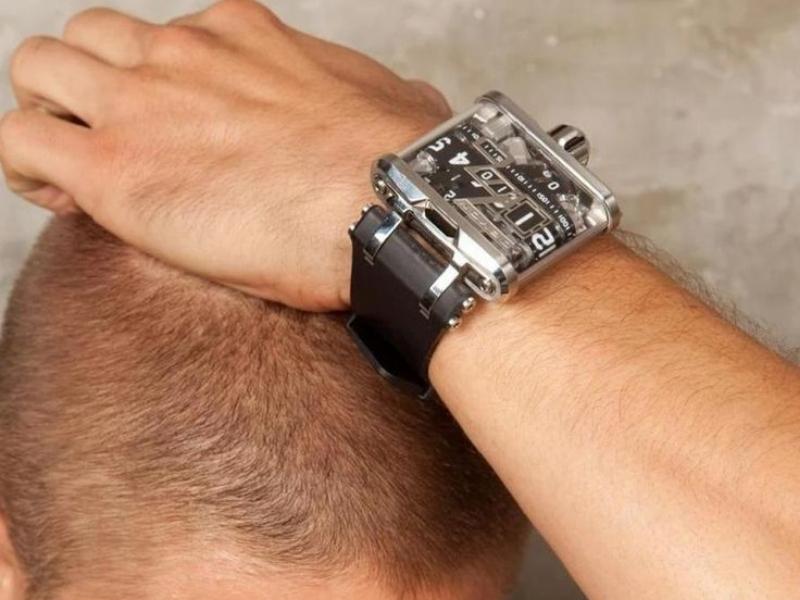 Your 15 year anniversary gifts for him might be anything, but picking the right watch is the most important aspect. If you're buying for a watch connoisseur, nothing beats an exposed movement that shows off the complex inner workings.
33. Casual Canvas Strap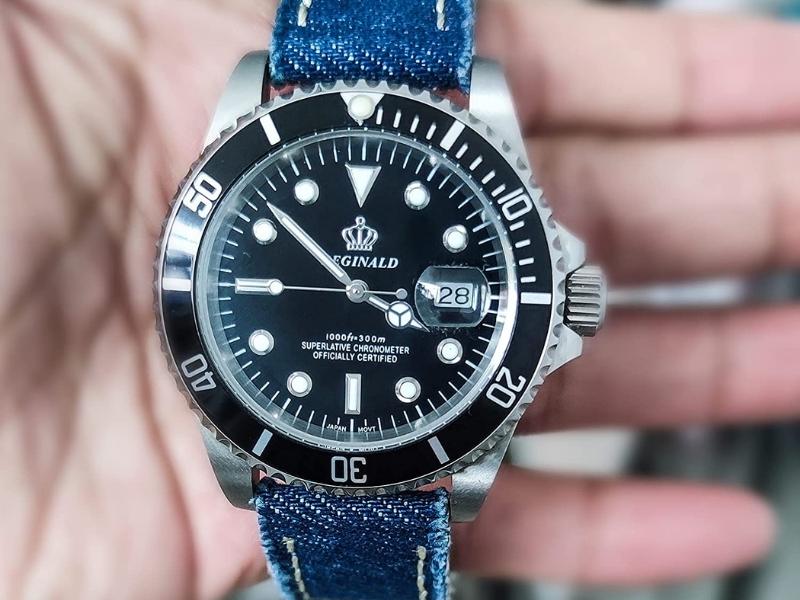 This simple, stylish watch will be a hit with your fashion-forward spouse. In addition to the stitched canvas band's casual elegance, the dual-layered dial provides an air of modernism. The casing is made of stainless steel and the glass is made of sapphire crystal.
34. Cool Reclaimed Wood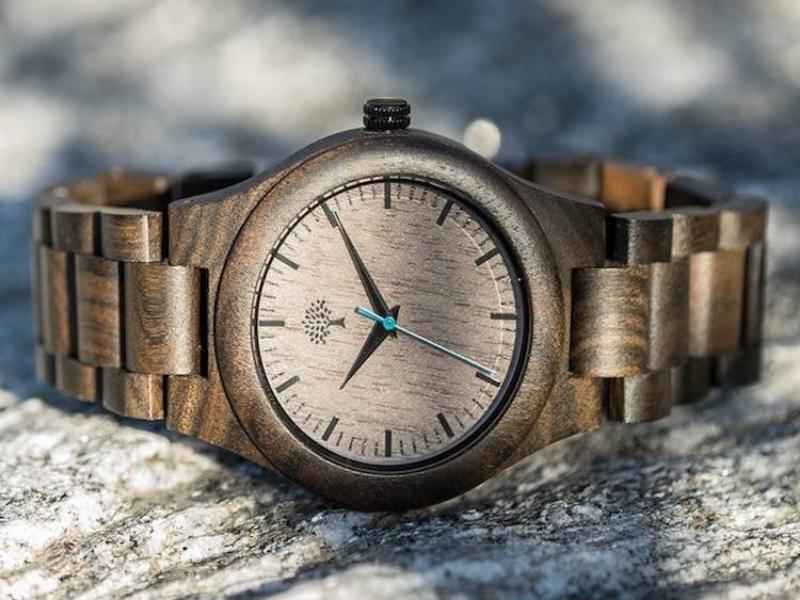 Those who are devoted to their favorite sporting events will like this. A piece of salvaged wood from an MLB stadium seat is used to craft each watch. The baseball fan in your life will be able to use it as a conversation starter with his friends. When it comes to the best 15 year anniversary gift for husband, there's nothing quite like this.
35. Song Lyrics on Photo Canvas Print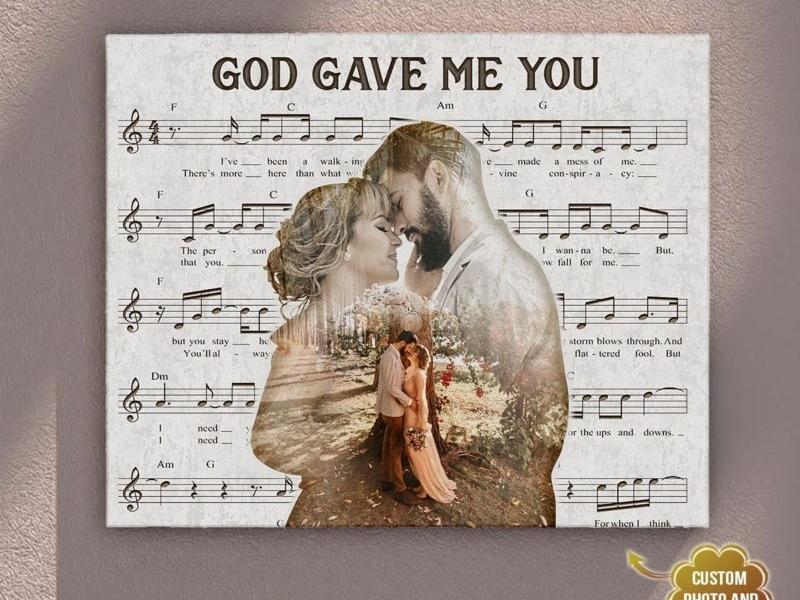 Are you searching for a 15th anniversary gift for your spouse who enjoys music? No more searching, then. Your wedding day will always be etched in your mind as you look at this picture canvas print of song lyrics.
>>> Read more: Top 34+ Useful 17th Anniversary Gift for Wife, Husband & Couple
15th Anniversary Gift for Wife
36. Wrist Watch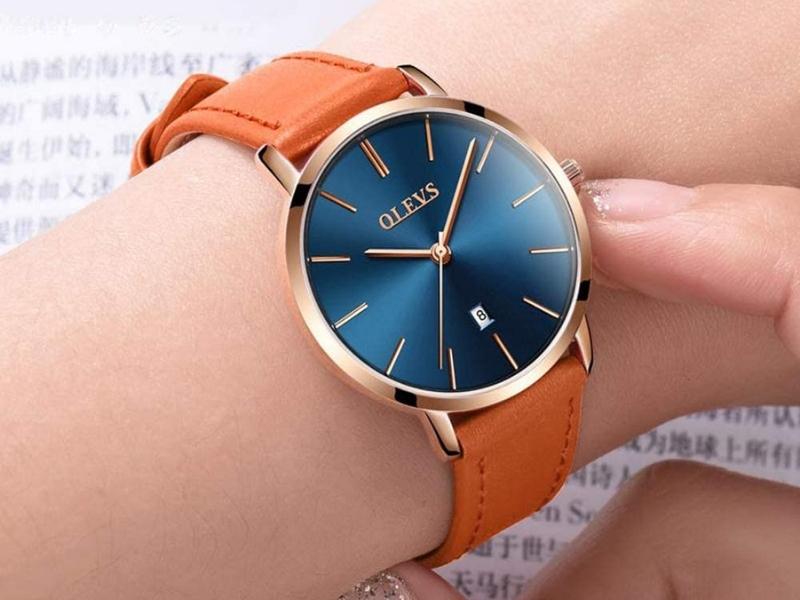 The opportunity to celebrate both anniversaries in one fell swoop is an appealing one. The perfect 15 year wedding anniversary gift for wife is this stylish wristwatch. Quartz movement and Mineral crystal face make it excellent for regular use as well as special events, making it versatile.
37. Cocktail Watch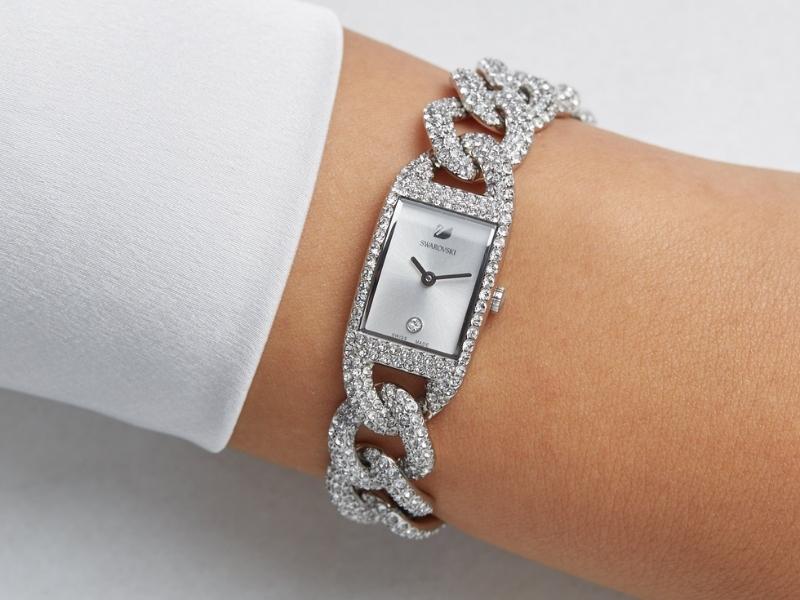 Wouldn't it be great if, on your 15th anniversary crystal, you received a present that encompassed the best of both worlds? We've tracked it down for you, however! In addition to the stunning Swarovski crystals, this rose gold timepiece is also decorated with diamonds.
38. Mocha Matt Milanese Watch
When it comes to style, this Coeur De Lion watch exudes refinement with its magnificent mocha dial and glittering Swarovski crystals. Your sweetie will love this 15th anniversary gift for wife without a doubt!
39. Rose Gold and Black Watch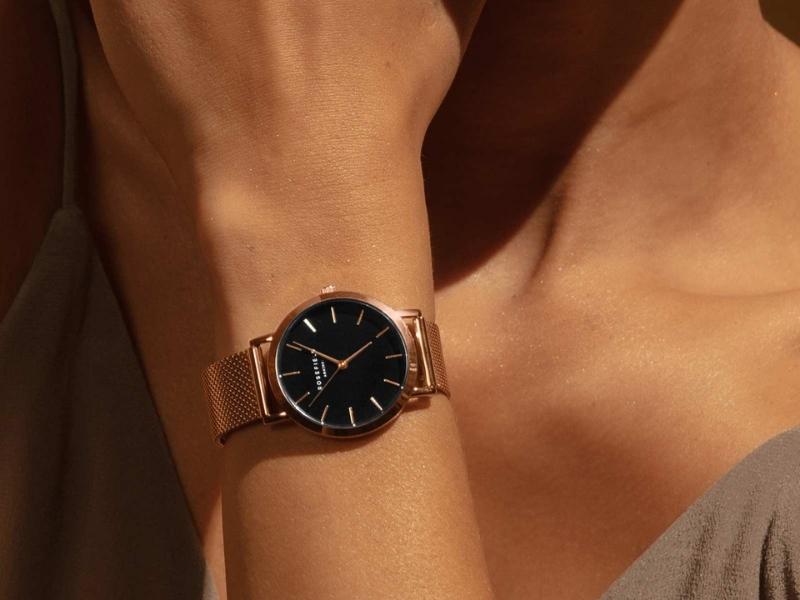 All-black watch by The Camden Watch Company pays tribute to Greenwich's long naval heritage. Your partner will be able to enjoy this 15 year wedding anniversary gift for wife for many years to come because of its classic design and high-quality craftsmanship.
40. Steel Watch and Bracelet Set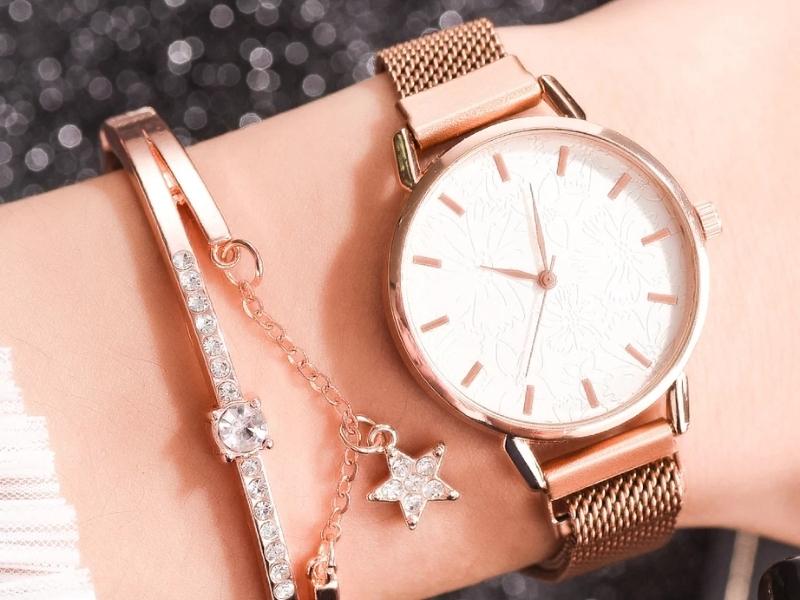 An elegant watch and bracelet pair would make the perfect 15 year wedding anniversary gift for wife. You may wear them together or separately; either way, the deep blue sunray dial with gunmetal stick indexes will look great on you!
>>> Read more: 36+ Sweet 16th Anniversary Gift for Husband & Wife
15th Wedding Anniversary Gifts for Couples
41. Decoration for the Home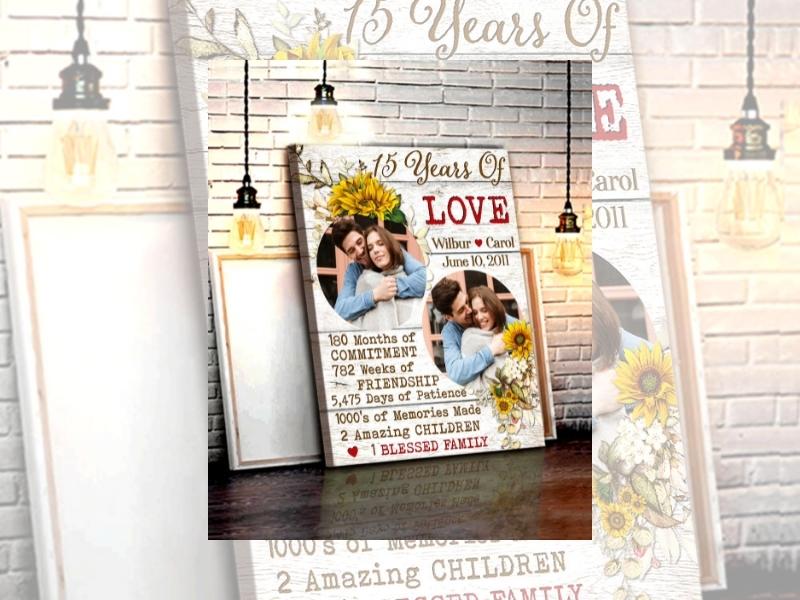 Gifting a customized photo gift like this for your 15th anniversary crystal is one of the most considerate presents you can offer. This is a great way to welcome your husband each morning as they walk through the door. In the future, wherever you go, this beautiful sign will always make your new place seem like home. Even after 15 more years of marriage, you'll still be able to show off this wonderful anniversary present!
42. Gorgeous Crystal Clock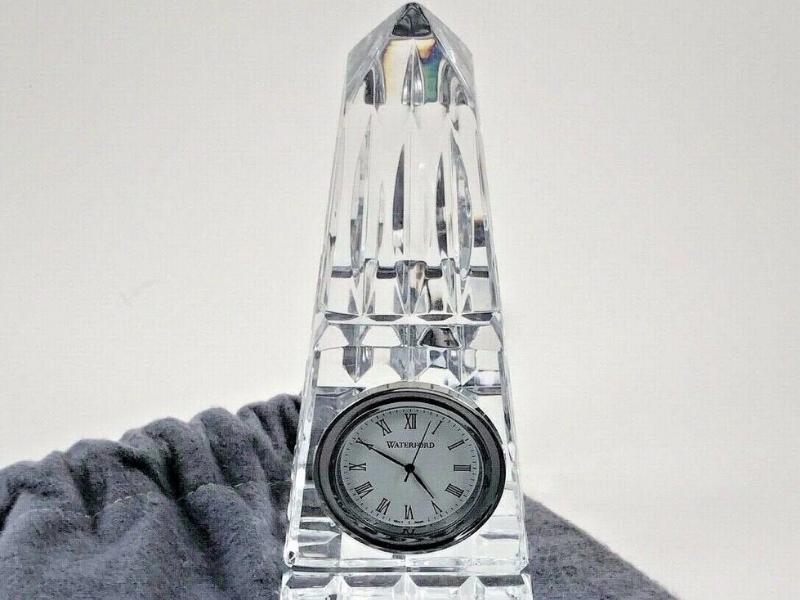 For your 15 year anniversary celebration, you want to keep things traditional, but you can't decide between stunning crystal stemware and a stylish timepiece. Let's do both! This stunning crystal clock is a wonderful choice for couples celebrating their 15th wedding anniversary since it incorporates both contemporary and classic design elements. You and your spouse will enjoy watching the clock's skeleton design, and it will look great on their desk or end table.
43. Apple Watch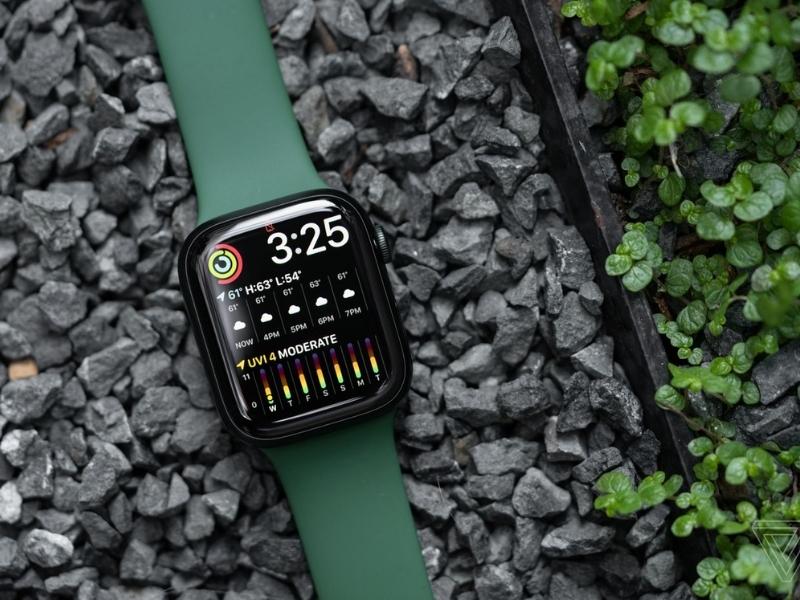 It's true that this watch is pricey, but it's also a certain hit. If you want to keep track of your exercises, keep tabs on your heart health, and get instructions from your companion, the Apple Watch is the device for you. You are both excited about this 15 year anniversary gift for sure!
44. Samsung Galaxy Watch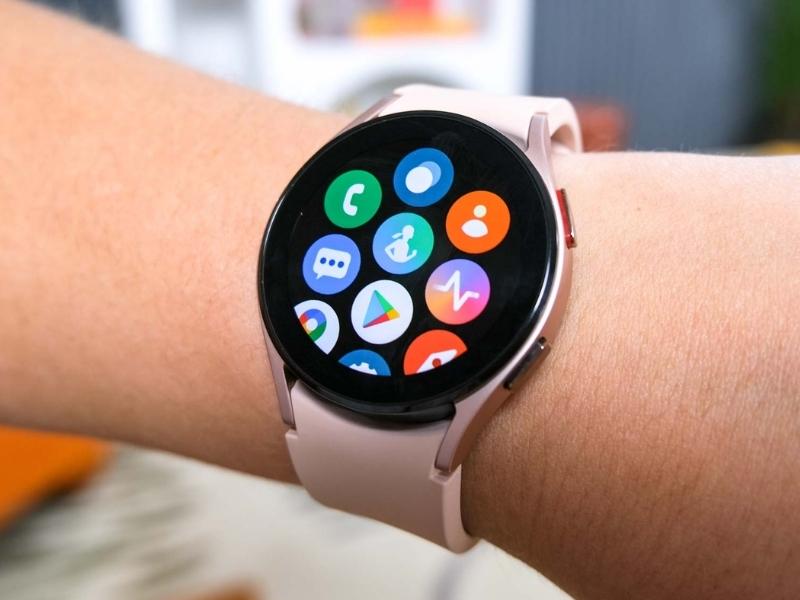 With this rose gold watch, you'll be able to receive calls, reminders, and alerts from your phone, as well as monitor your daily activities.
Ways to Celebrate Your 15th Anniversary
Toast each other with a glass of red wine in your new crystal stemware now that you've found out what to get each other. Instead, you might go out and buy a crystal clock together. It's even possible to get it all done with a thoughtful present for two. Love notes, a romance book, or a photograph of the two of you may be placed in a crystal box. For a journey the two could take together, you might wish to draw up a detailed map of the route. I can think of Switzerland and Italy as good examples.
Read more:
Your wedding day was 15 years ago today, and it's hard to believe. You want to show your spouse how happy you are with her for the previous 15 years by getting her something very unique. When it comes to your 15th anniversary gift, it should be something you and your spouse can both use and enjoy that symbolizes your love for one other. That's why we're here at Oh Canvas to help you choose the right present for your special someone! Check out other blogs below to ensure that you don't miss out on any helpful or interesting information!