Make sure to savor the moment, remember all the wonderful years you've spent together, and build new memories for the rest of your life if you've saved a complete celebration. Make a lasting impression on each other by giving each other steel or jewelry presents that you can remember. An 11th anniversary gift guide is here to help you out. It's time for you to check out Oh Canvas' blog.
What is the 11th Anniversary Gift Traditional and Modern?
Steel is the 11th anniversary traditional gift. Representing the strength and longevity of your relationship, steel is appropriate for a couple that has gone through 11 years of togetherness and is still going strong. The 11th anniversary gift modern is trendy jewelry.
11 Year Anniversary Gift Traditional
Steel Anniversary Gifts For Him
1. Engraved Horseshoe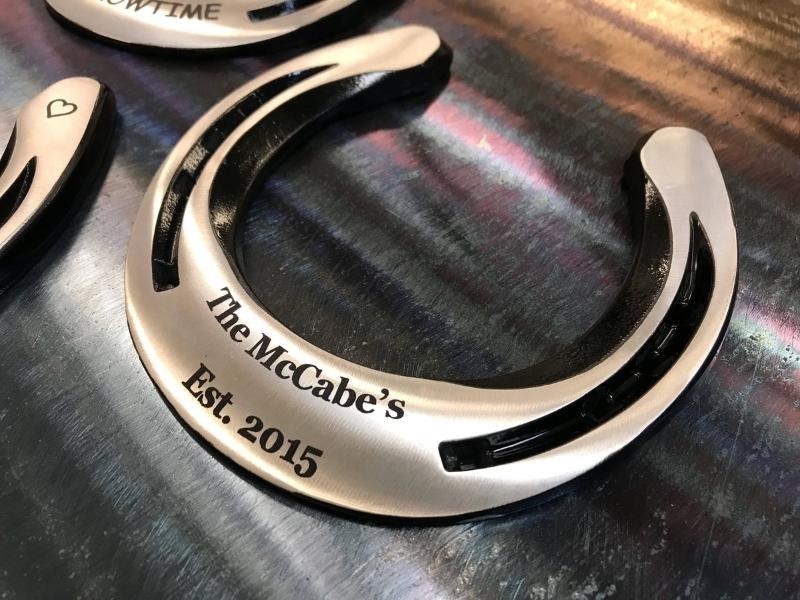 An engraved steel horseshoe is the best 11 year anniversary gift for husband if he really loves horses. Your special feature is hand stamped onto this gorgeous rustic décor. Having your special date engraved will allow you to make it uniquely yours.
2. "I STEEL Love You" Keychain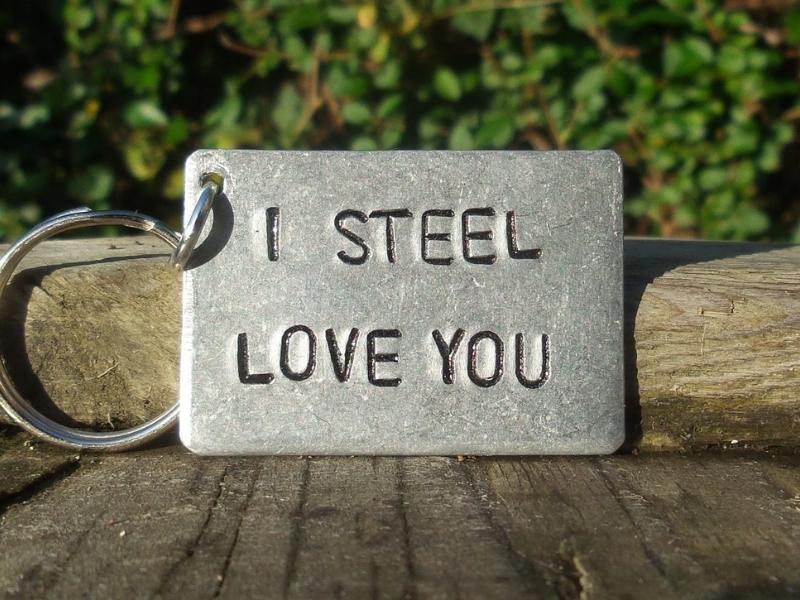 It's worth noting this will be his favorite keychain if he's the kind that enjoys collecting them. You can't go wrong with this creative 11 year gift for husband. Customize the keychain with your anniversary date engraved on the reverse. He will treasure this sturdy keychain for many years to come.
3. Steel Bar Blade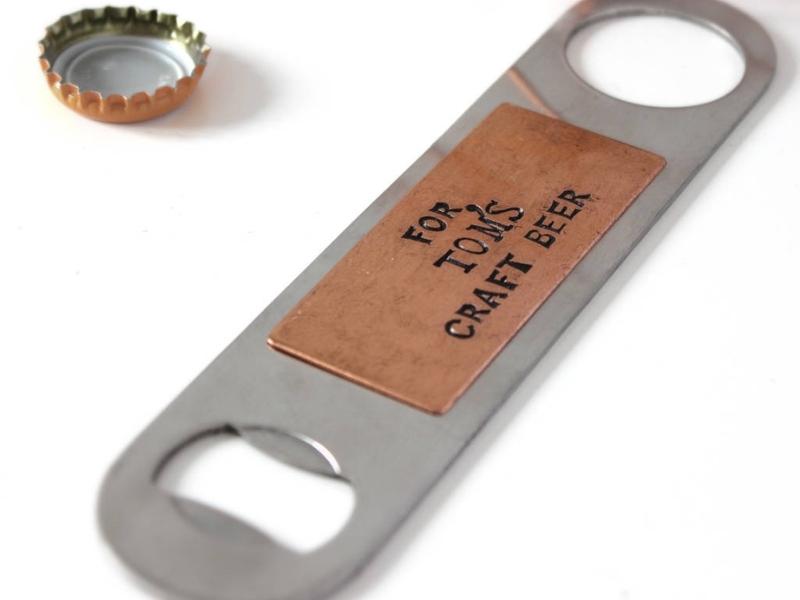 Is it important for you to show him how much you care about him? You've been married for 11 years and really want to give something exceptional to your spouse. This bar blade made of stainless steel is a great romantic night present. This is a wonderful way to celebrate your 11 years of marriage.
4. Personalized Stainless Steel Cufflinks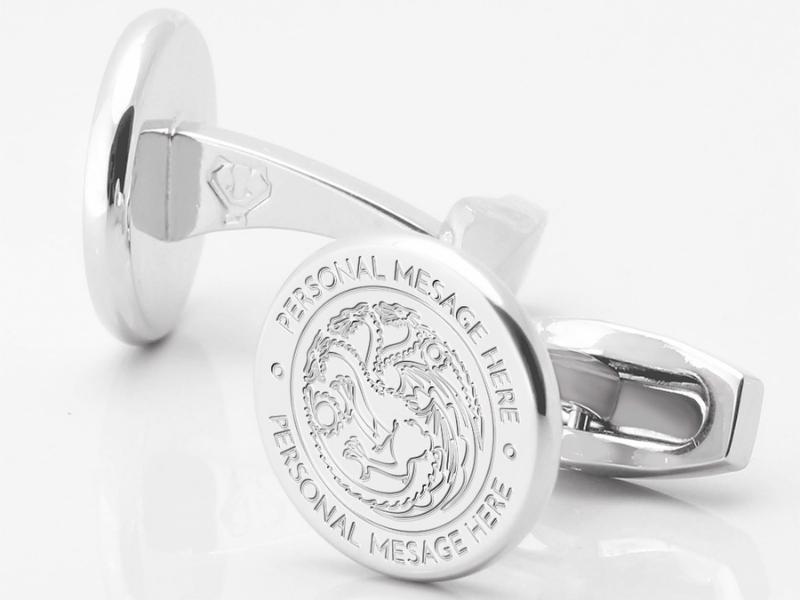 These stainless steel cufflinks are a perfect gift for the guy who wears suits all the time and appreciates the small things in life.
5. Desktop Plaque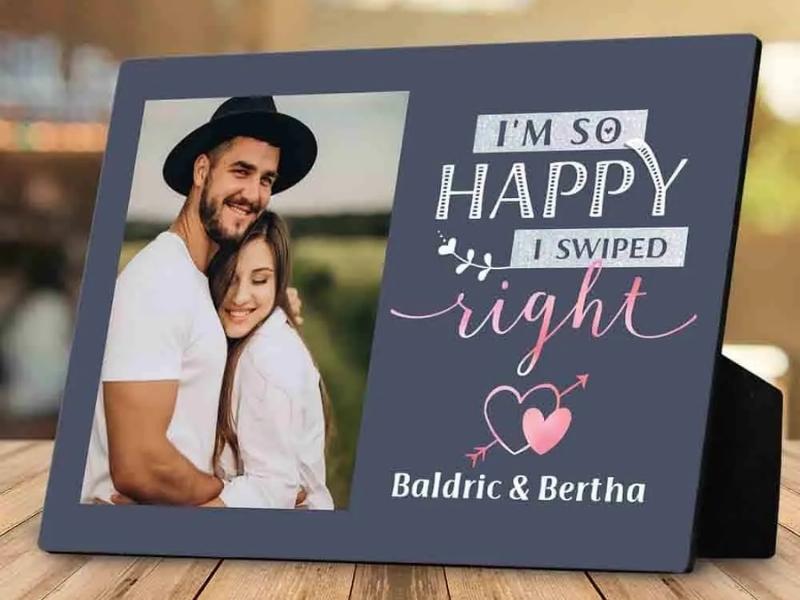 Put this personalized desktop plaque on his desk as a surprise for your anniversary of working with steel. Make it interesting by including a photo of the two of you, a meaningful phrase, or a notable date from your wedding. It is certain to affect him to shed a few tears.
6. Large Personalized Stainless Steel Hip Flask
This hip flask is big, so it can contain a lot of booze. Especially, it can be personalized with names and a unique message. As a result, your man will love this useful present without a doubt.
7. Bottle Opener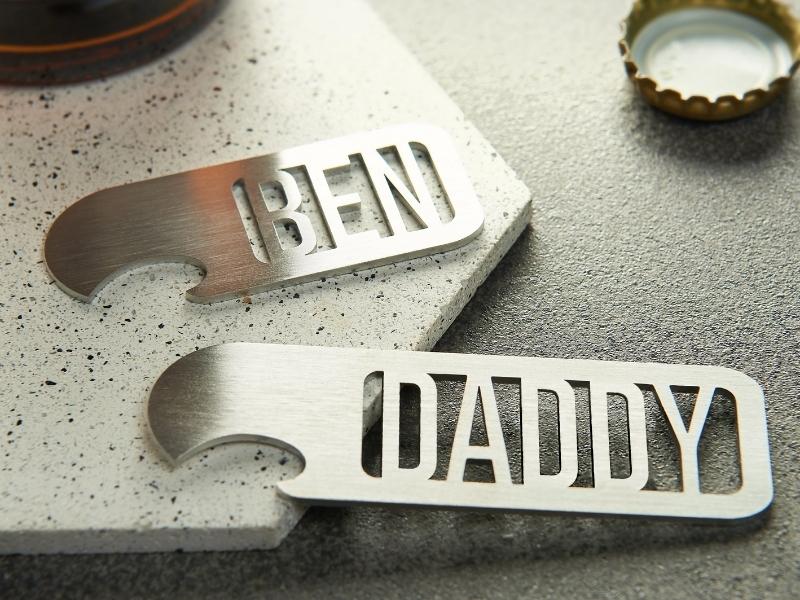 This bottle opener is built to endure as long as your relationship! Give him a keepsake that will serve as a constant reminder of how much you care. It's not a lie to say that this is an 11 year anniversary gift for him that may be passed down through the generations.
8. Anniversary Song Lyrics With Photo Canvas Wall Art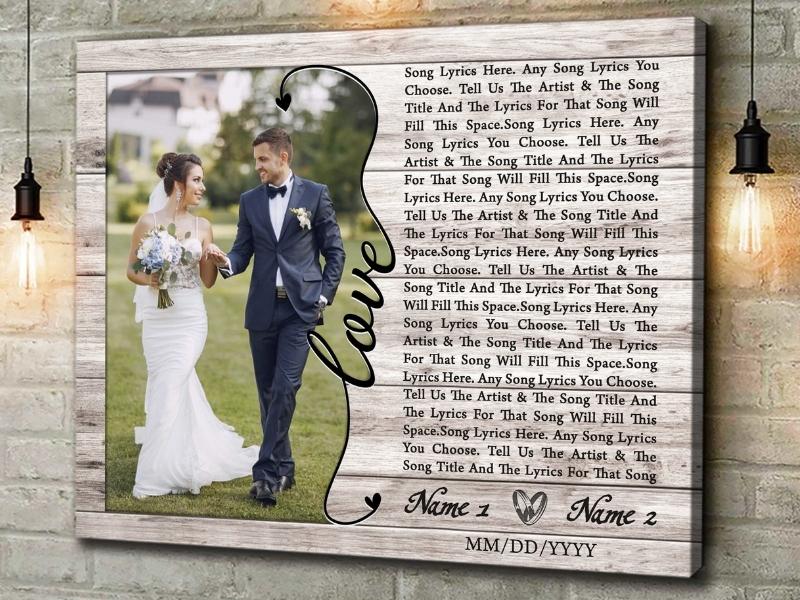 In 11 years of a relationship, it's unthinkable that you and your spouse haven't shared a special song. The perfect anniversary song lyrics with a photo canvas artwork may be found by picking your wedding photo and the music that best reflects your love for each other. Make a frame for this 11th anniversary gift for him and hang it in your room so you can see it and grin every time you go by.
9. Steel Watch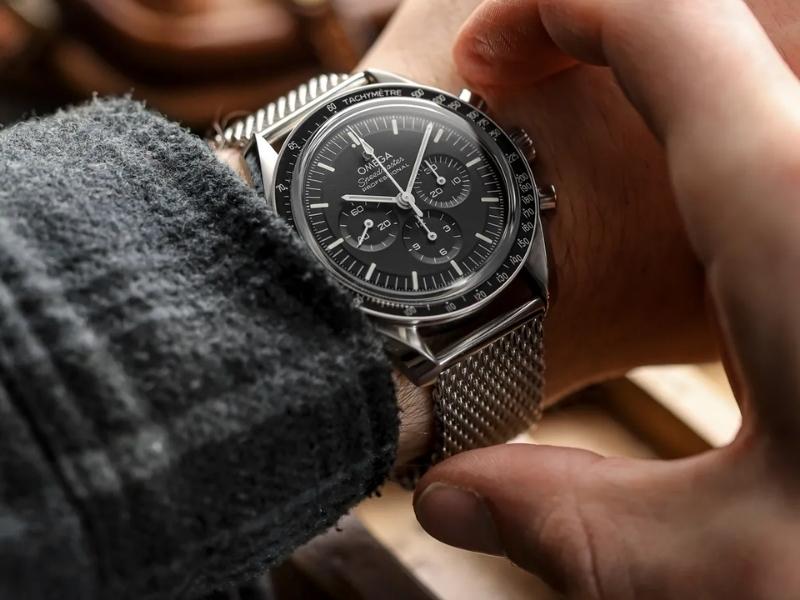 This stainless steel watch looks great on any wrist thanks to its scratch-resistant sapphire crystal face and navy dial. One of its most notable features is its water-resistance of up to 200 meters, inspired by a conventional diving watch.
>>> Read more: Top 27 Sweetest 4 Year Anniversary Gift Ideas For Her & Him
Steel Anniversary Gift Ideas For Her
10. A Print To Remind Her Of Relationship Milestones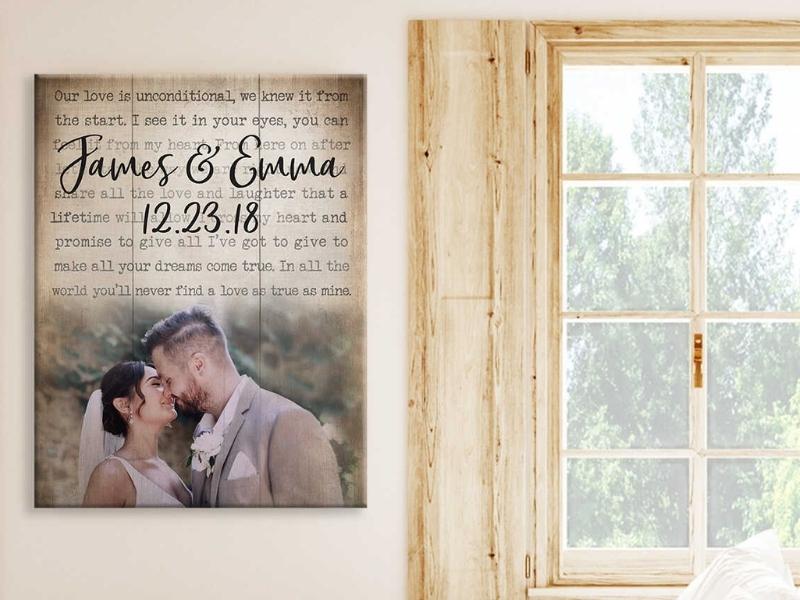 What a journey that will be! With this framed poster, you can show her how far you've come with her in 11 years of being together and remember all the milestones you've both passed.
11. Steel Ring Dish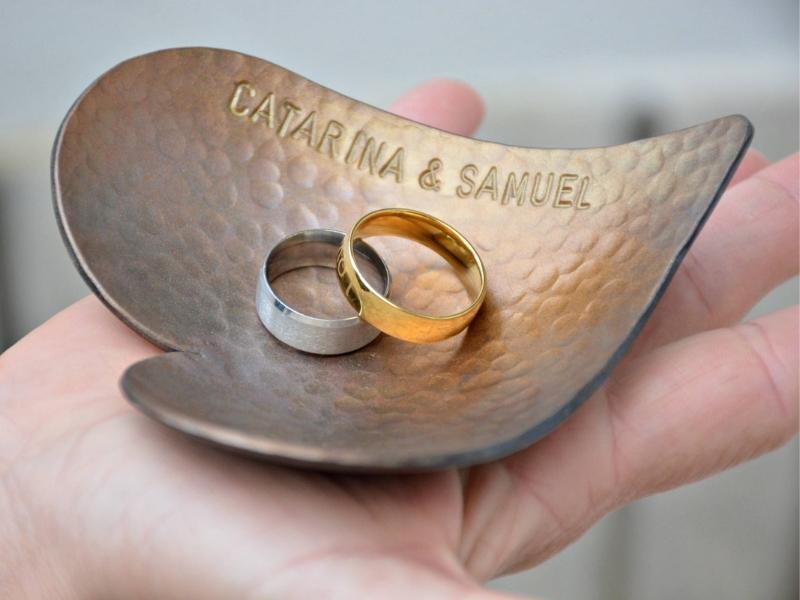 An 11 year anniversary gift for her of a stainless steel ring dish is both attractive and practical. This meal is a wonderful way to show your wife how much you appreciate her support over the last eleven years. Put your initials and wedding date on this stainless steel dish to make it more interesting.
12. Personalized Steel Tealight Candle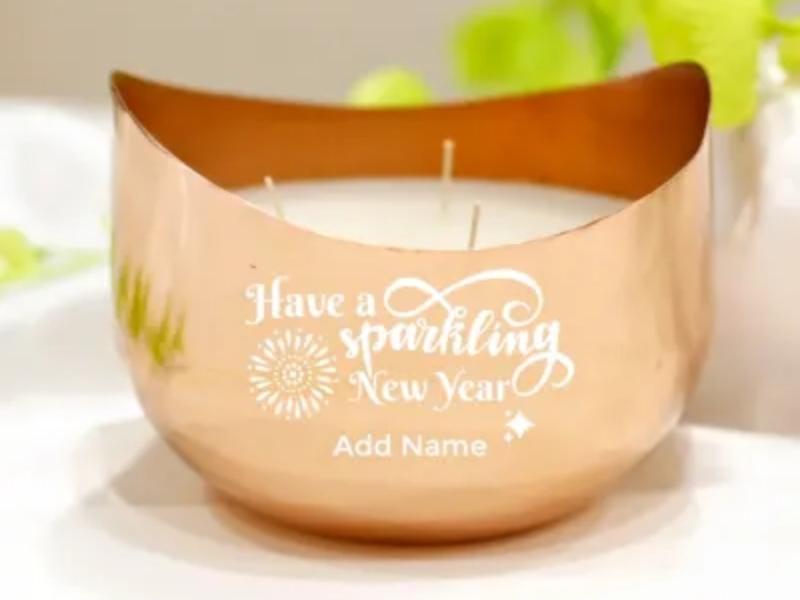 On your anniversary 11th, you might surprise your wife with a romantic and unusual personalized anniversary gift: a customized steel tealight candle. Flickering candlelight is certain to create a calming atmosphere. It's a one-of-a-kind gift she'll cherish for a lifetime.
13. Handcrafted Steel Rose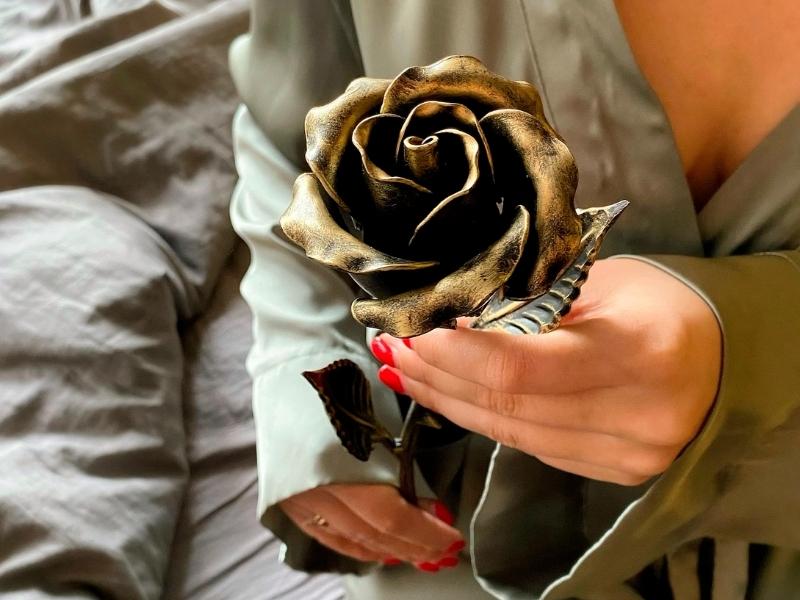 A beautiful handmade steel rose is the perfect way to remind the lady of your dreams that you still feel the same unique way you did when you first met her. This may be hung on the door of your bedroom to remind her of your love at all times.
14. Stainless Steel Cookware Set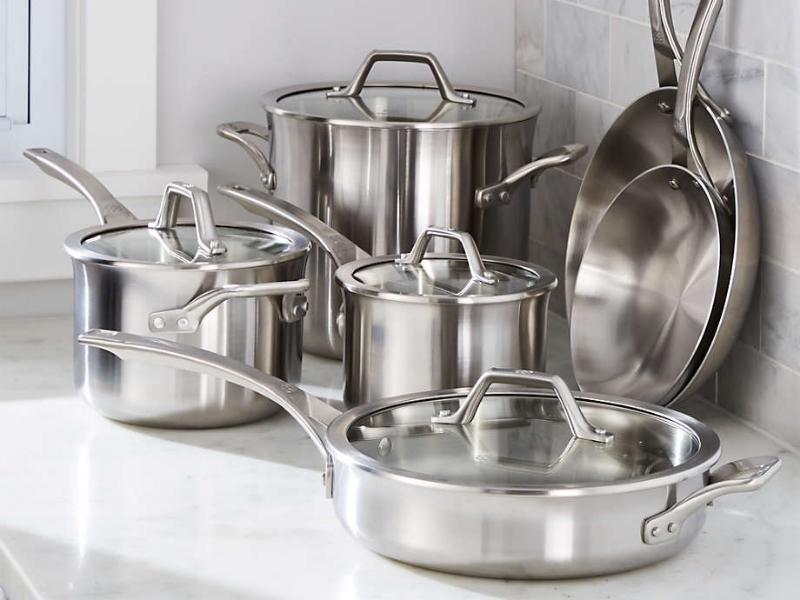 In the kitchen and in your home, does she have the title of "queen"? If so, a stainless steel cookware set would be the best 11 year anniversary gift for her. When she's happy, you'll know it because she'll radiate from the inside out.
15. Stainless Steel Flatware Set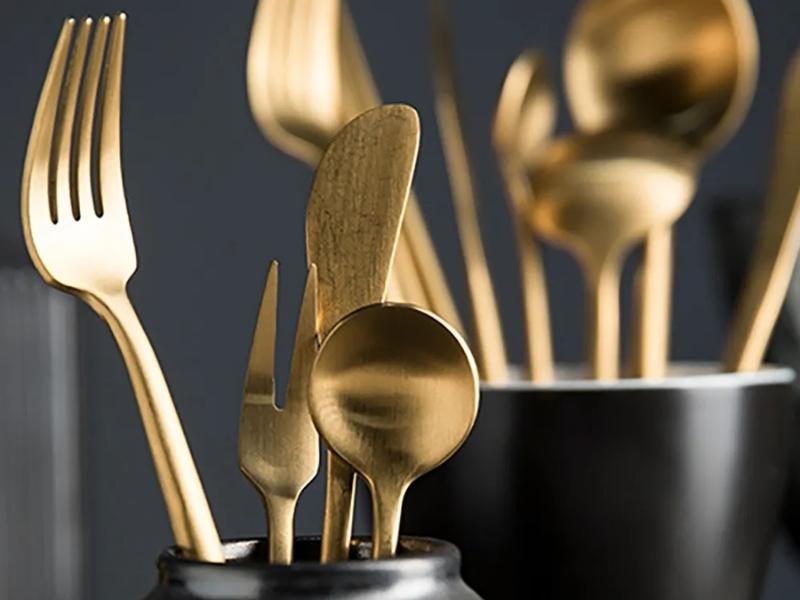 A stainless steel flatware set is a stunning complement to any table or kitchen! These present ideas for her are a unique way to show your lady how much you care, and this set is built to last. The fact that this set doesn't need to be polished will make her thrilled.
16. Personalized Stainless Steel Photo Keychain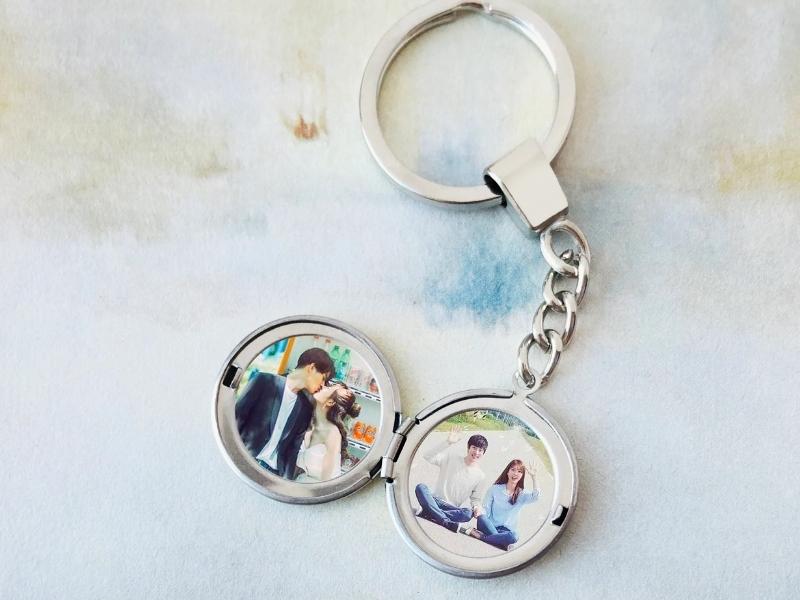 This stainless steel picture keychain may be personalized with a phrase of your choice for your anniversary. Fill the keychain with a photo from your wedding or a family portrait that you cherish.
17. Stainless Steel Tea Kettle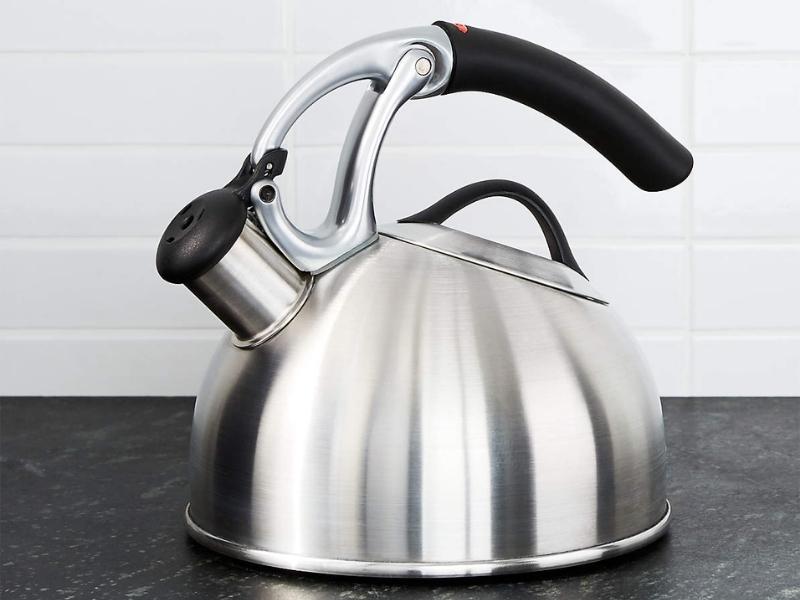 Have a hot cup of tea from a tea kettle that is both elegant and efficient. With a stainless steel inner surface and a blue speckled marble outside, the kettle looks great on the stove and boils water quickly. This 11 year anniversary gift for wife also has a non-slip silicone handle so you don't need an oven mitt and a rapid heating base for equal distribution.
>>> Read more: Top 47+ Soothing 12th Anniversary Gift for Husband, Wife & Couples
Traditional 11 Year Anniversary Present Ideas for Couple
18. Rustic Personalized Canvas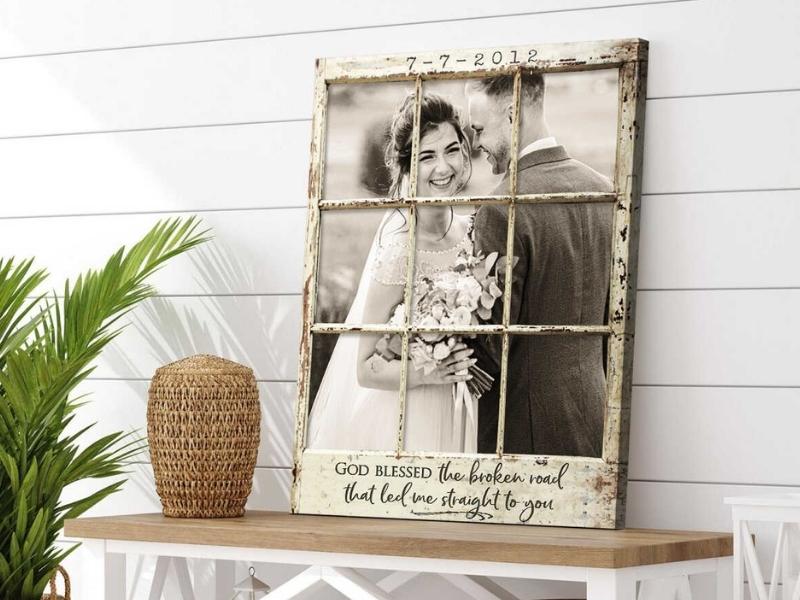 God Blessed The Broken Road is one of the best-selling items at our shop that you should concentrate your attention on it. We realize that this remark means a lot to you, particularly those who have their own family. You may present the Beautiful Anniversary Gifts For Wife God Blessed The Broken Road Rustic Personalized Canvas to someone special on many different occasions since it's so adaptable. It's a terrific present for every occasion, from birthdays to Valentine's Day to wedding anniversaries.
With your picture placed behind the rustic window texture, this wall art décor will undoubtedly make your room large and lovely. What are you waiting for not picking up this personalized present for your lover now? This product is meant to be the most spectacular gift ever!
19. Stainless Steel Beverage Bucket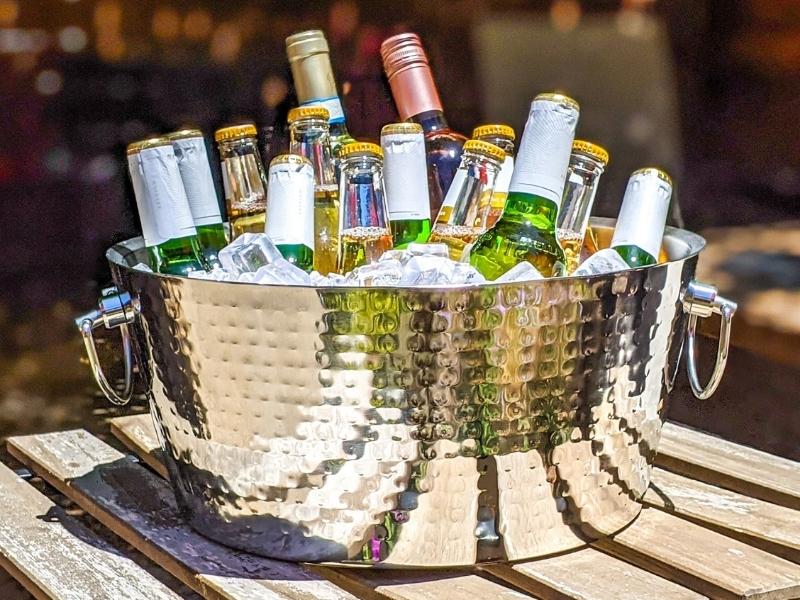 This stainless steel beverage bucket is a great option for those who like drinking! It's a certain way to brighten everyone's mood. You may personalize it by having their names printed on it.
20. Sculpture Figurines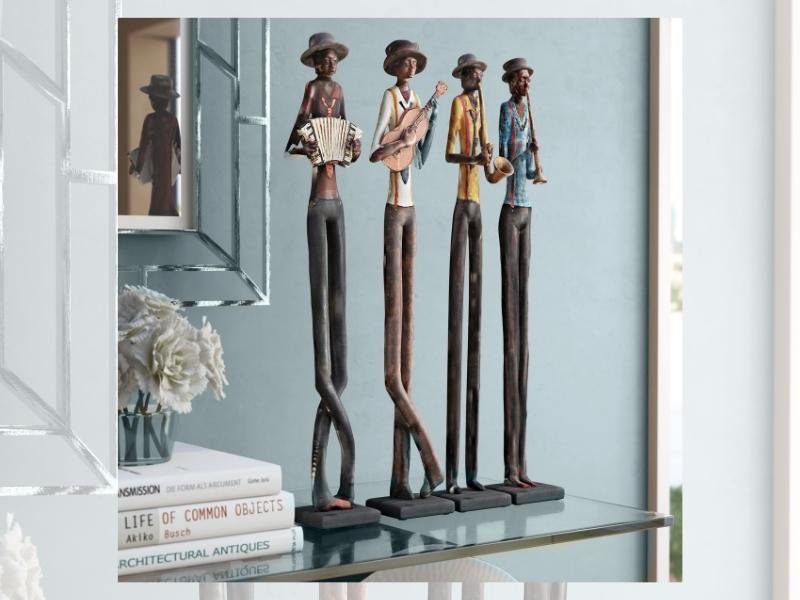 When it comes to 11 year anniversary present ideas for couple, this is one of the most meaningful and distinctive. They will be stunned when they see it. Putting the steel figurines on the wooden block will give them an original work of art to showcase.
21. My Missing Piece Keyrings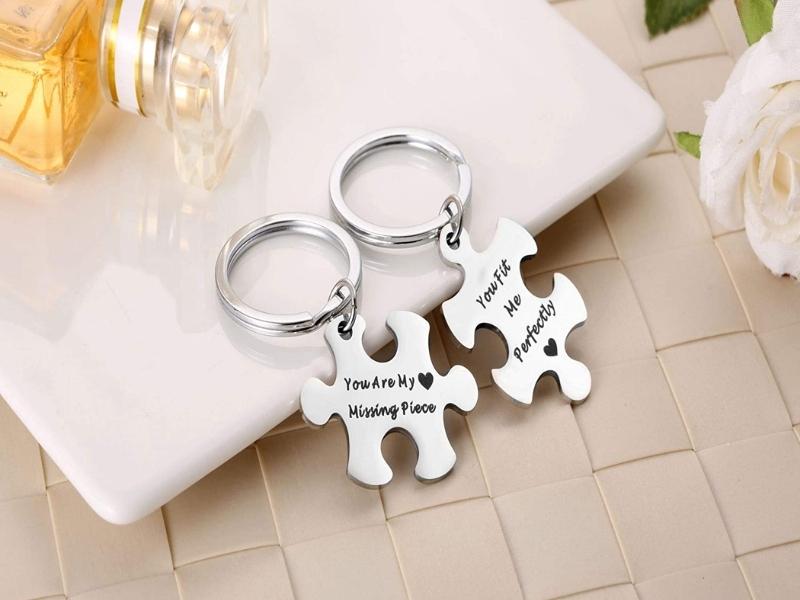 If you're on a tight budget this year, these beautiful missing piece keychains make a fantastic 11th anniversary gift. Custom it with your name or something unique can make it more fantastic!
22. Stainless Steel Ice Cube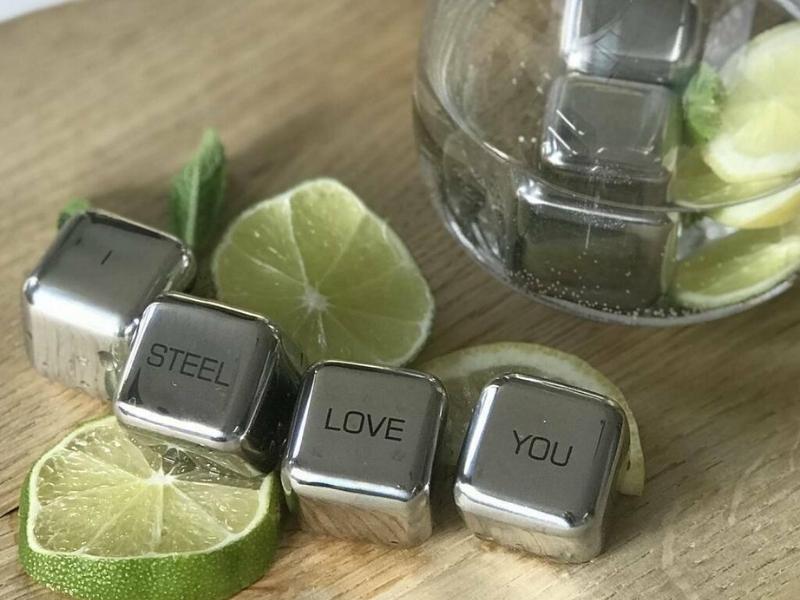 Is there anything more stylish than using stainless steel ice cubes in your cocktails? In addition to being aesthetically pleasing, unique, personal, and in keeping with the anniversary theme, these ice cubes are quite useful. They don't dilute your drink as they melt, making them an excellent alternative to ice cubes.
23. Steel Bookmark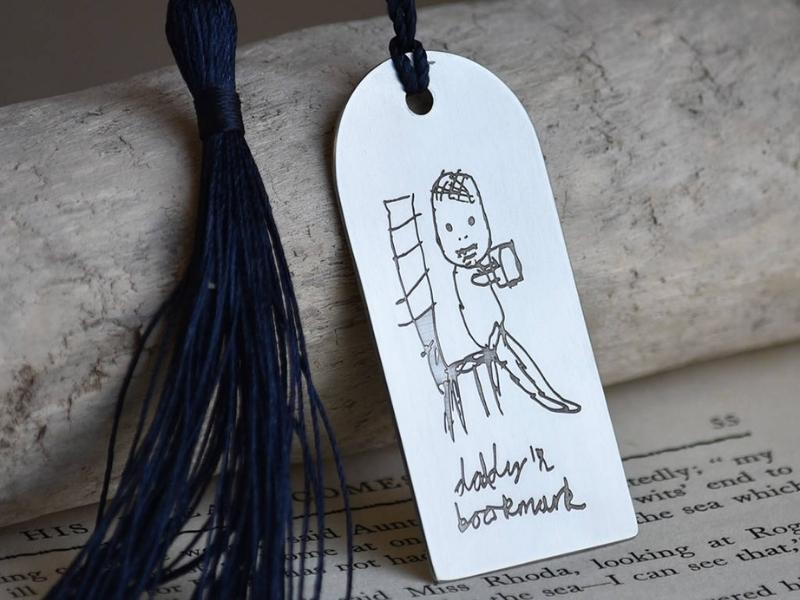 Is your sweetie a true bookworm? Then this steel bookmark is the ideal gift for 11 year anniversary. Personalize your bookmark with an engraved inscription for a romantic touch.
24. Stainless Steel Facial Roller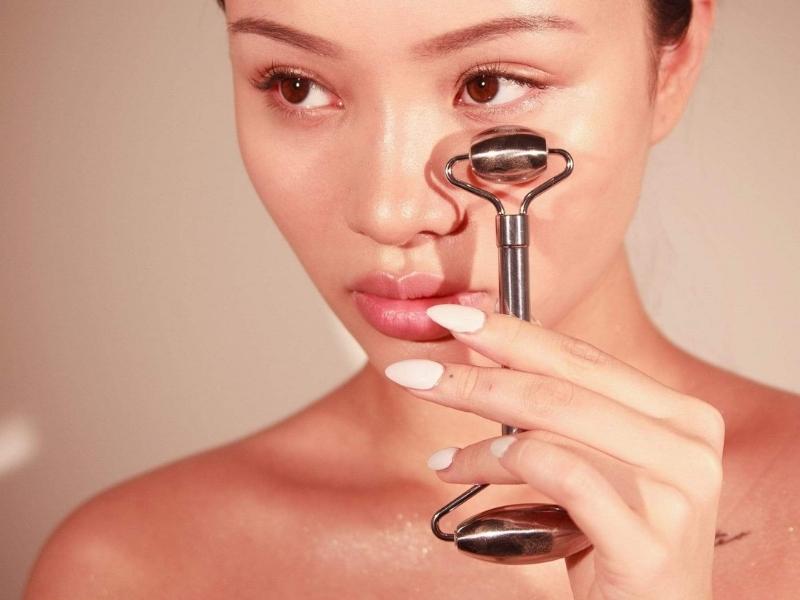 To brighten and relieve inflammation, facial rollers assist increase oxygen and nutrient flow to the skin, which lifts and firms it. Stainless steel, as opposed to jade or rose quartz, helps keep microorganisms at bay. The roller comes with a travel bag to keep it secure while on the road.
25. Sustainable Zero Waste Gift Set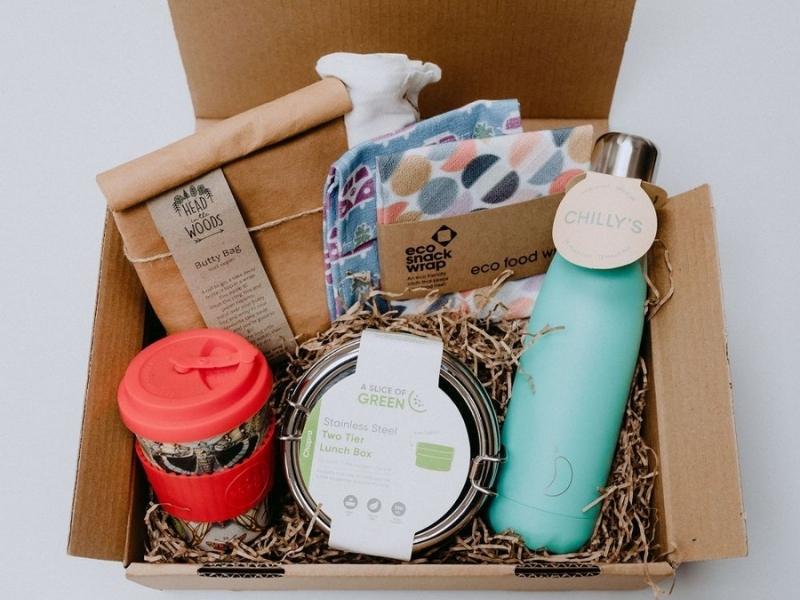 Your other half will appreciate this eco-friendly lunchbox gift set, which includes everything they need to keep their trash to a minimum. Cups rimmed with stainless steel meet the requirement for 11th wedding anniversary gifts.
26. Solo Stove Stainless Steel Bonfire Pit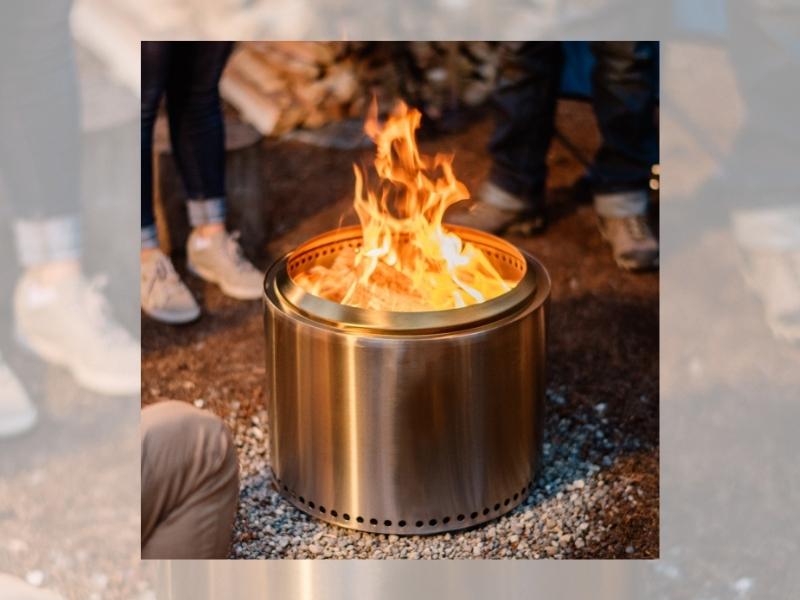 Just like the desert, you'll be serving it with, this stainless steel spoon is as sweet as can be. The year of your wedding is a great option to add a personal touch. If you don't like it, you may always change it up with a short sentence of your own. This product is available in two sizes: a tablespoon and a teaspoon.
27. Custom Engraved Spoon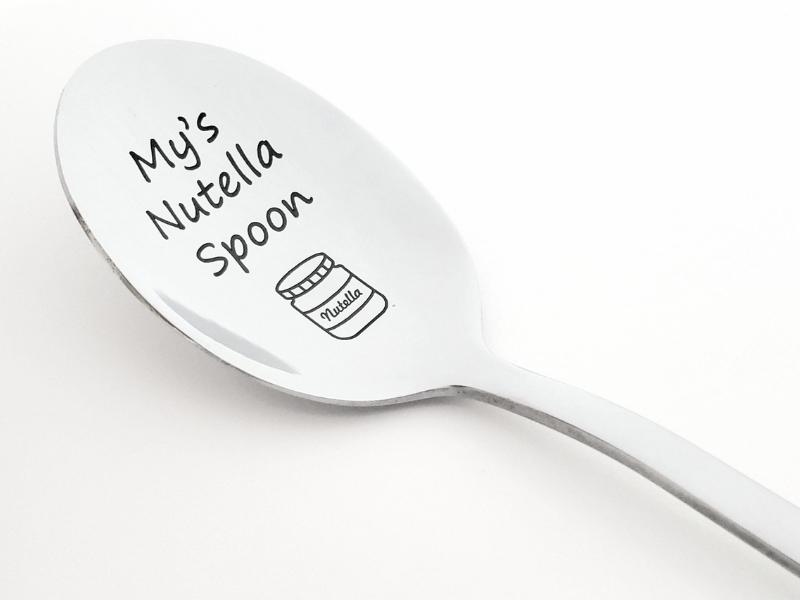 This little stainless steel spoon is just as sweet as the dessert you'll pair it with. Customize it with the year you two got married for a punny little message. If that's not your style, you can always personalize it with a different, brief phrase of your own. Available as a tablespoon or teaspoon.
>>> May be you interesting: Top 30 Unbeatable 20th Anniversary Gift Ideas for A Couple
Modern Gifts For 11 Year Anniversary
Modern 11 Year Anniversary Gift for Him
28. Personalized Photo Gift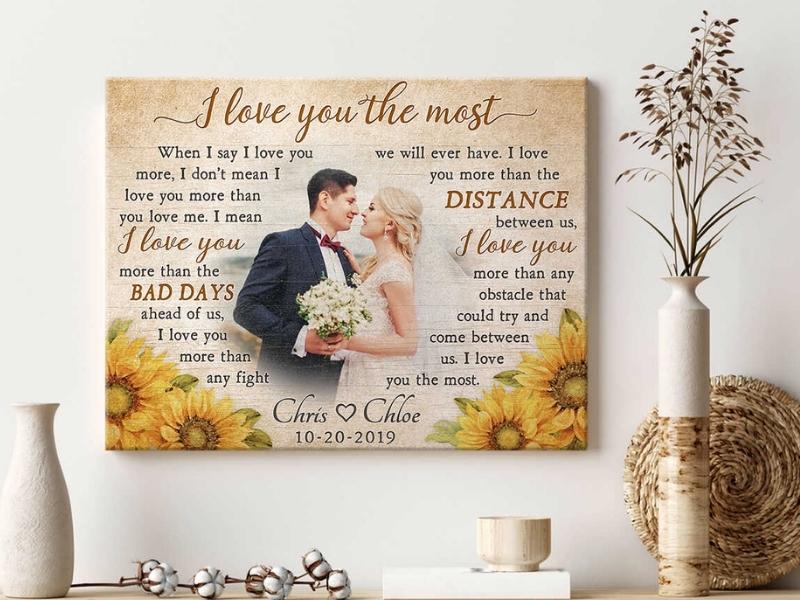 While it's always good to show your respect, it's more important on your anniversary. The I love you the most Wall Art Decor Ohcanvas is a wonderful way to express your love. It is one of the most effective methods to show your lover how much you care about them. Now is the time to buy one as an 11 year anniversary gift.
29. Personalized Clasp Plaited Leather Bracelet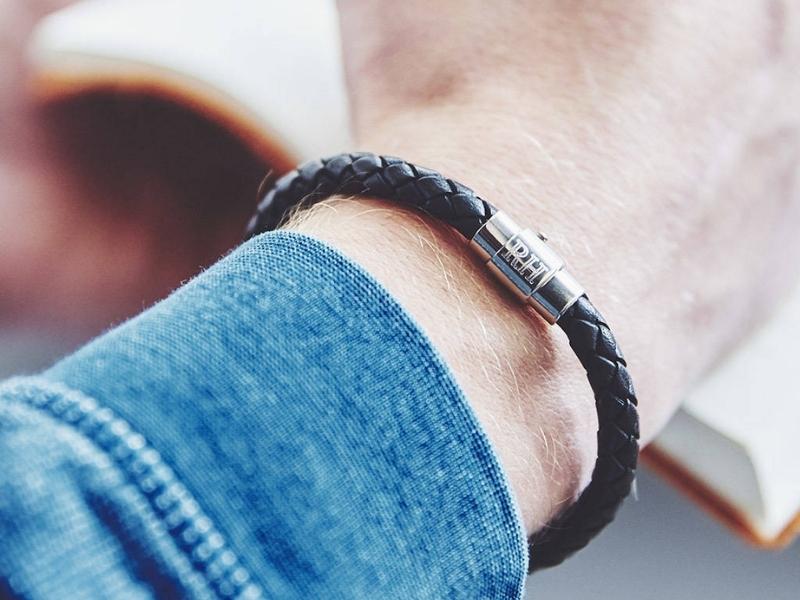 The 11th anniversary theme of steel and jewelry is reflected in this amazing bracelet. An inexpensive gift may be just as meaningful as one that costs hundreds or thousands of dollars.
30. Stainless Steel Bracelet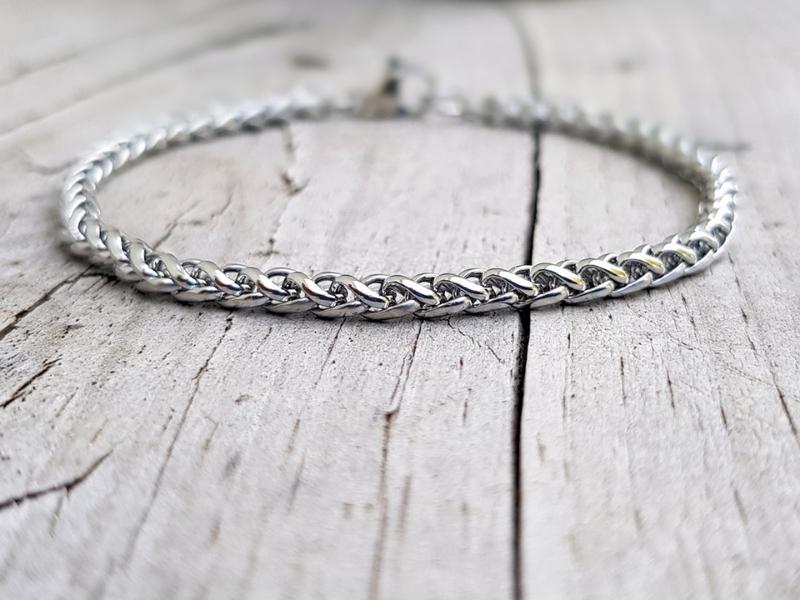 Gifting a stainless steel bracelet as a fashion item is a great idea for guys with a contemporary style and a love of jewelry. You may personalize this bracelet by having the name and anniversary date of your spouse inscribed on it.
31. Locked Love Link Bracelet Yellow Gold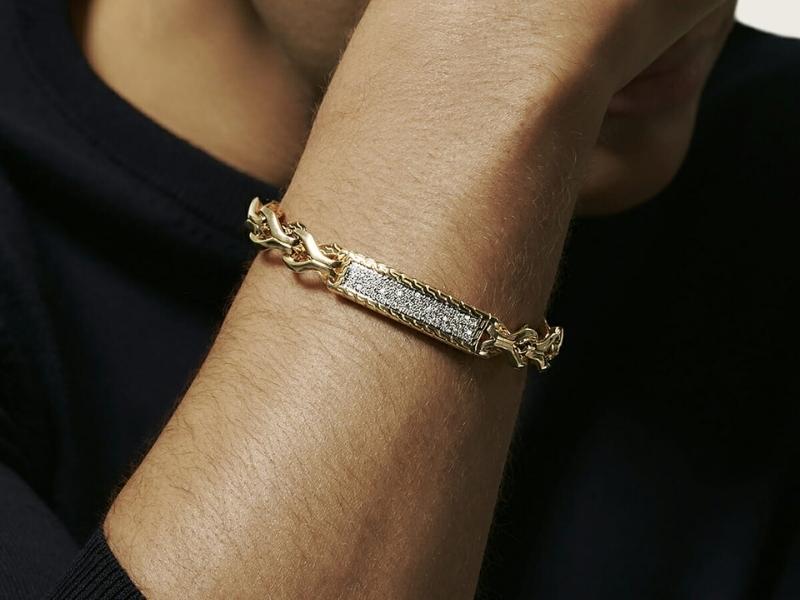 If you're looking for a romantic present that doesn't break the bank but yet looks costly, this bracelet is for you. It's an excellent choice to make the gift recipient feel special and happy.
32. Men's Silver Bangle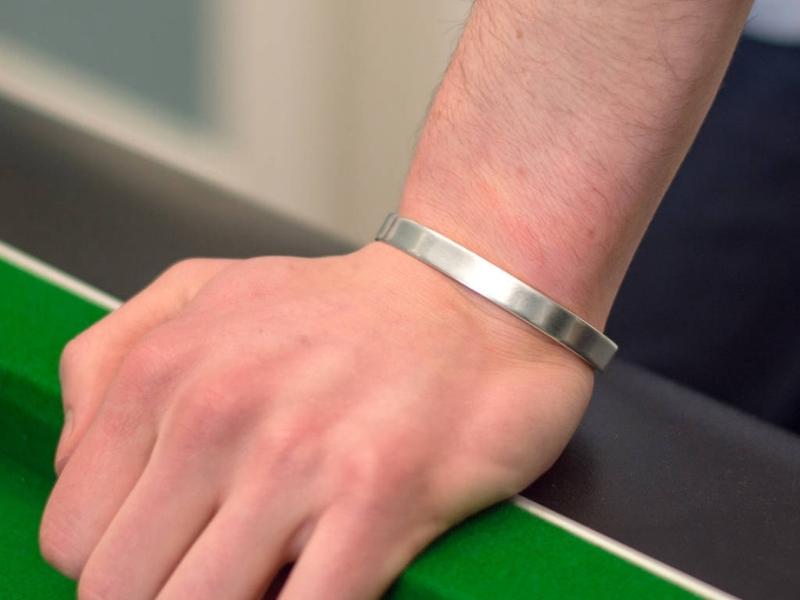 This men's silver bangle may be engraved with a specific message of your choice. You may have your wedding date, your initials, or a sweet message engraved on it.
33. Black Titanium with Black Diamond Rings Ideas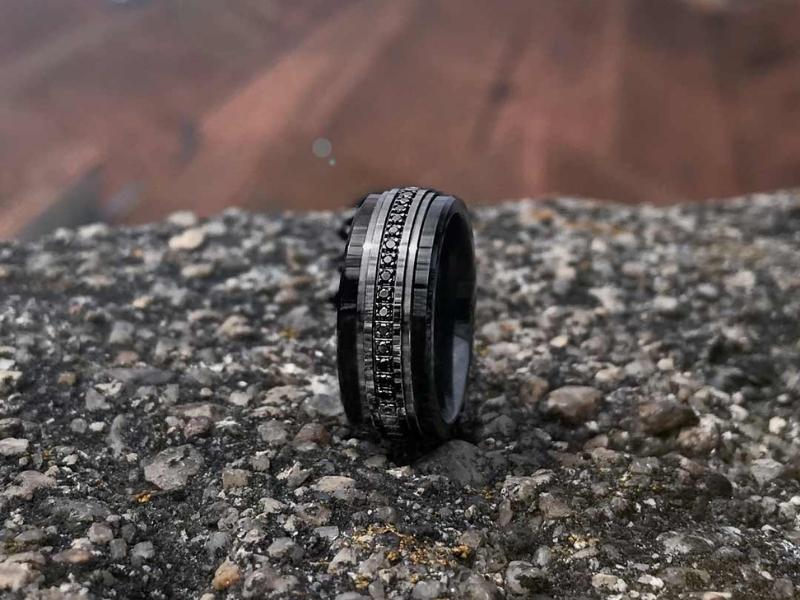 A little black diamond adorns a massive titanium signet ring, adding a touch of understatement while yet looking dapper. Adding a black band to the ring gives it an edgy, contemporary feel. Your husband may wear it every day or save it for special occasions.
>>> Read more: Top 44+ Charming 15th Anniversary Gift for Husband, Wife & Couple
Modern Gifts For Her For 11 Year Anniversary
34. Tulip Earrings and Necklace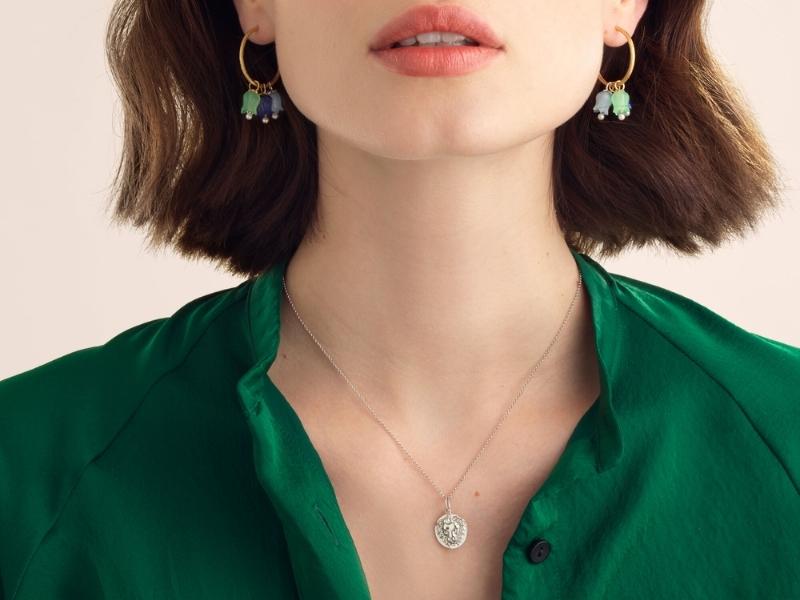 The flower for 11 years together is the tulip, which represents grace and refinement. Consider giving her a piece of tulip jewelry as an additional token of your affection. You and your loved one will love these beautiful tulip earrings and necklaces!
35. Steel Twist Pendant and Necklace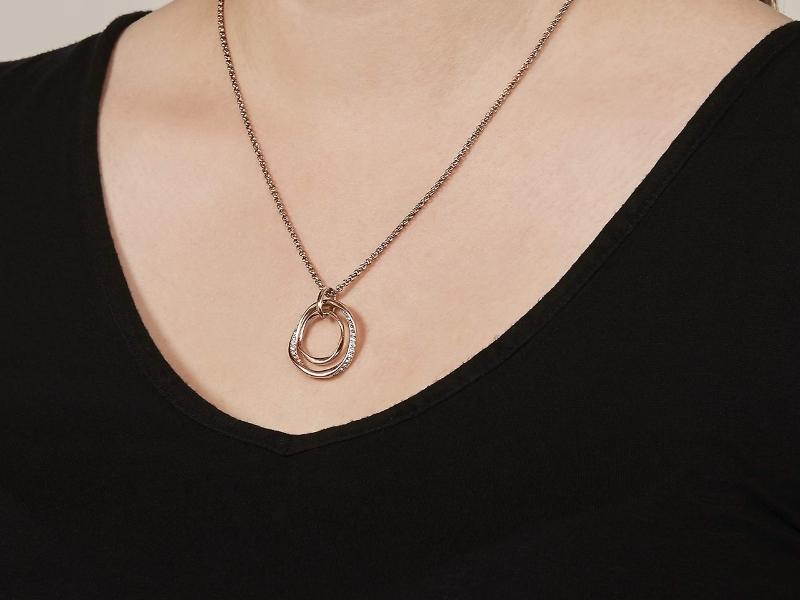 You may show your gratitude for the 11 years together she has spent with you by giving her a trendy jewelry present as modern 11th anniversary gift. She'll like this minimalist necklace and pendant set made of stainless steel twists. The symbolism of a stainless steel chain is that of a solid marriage.
36. Personalized Silver Engraved Charm Necklace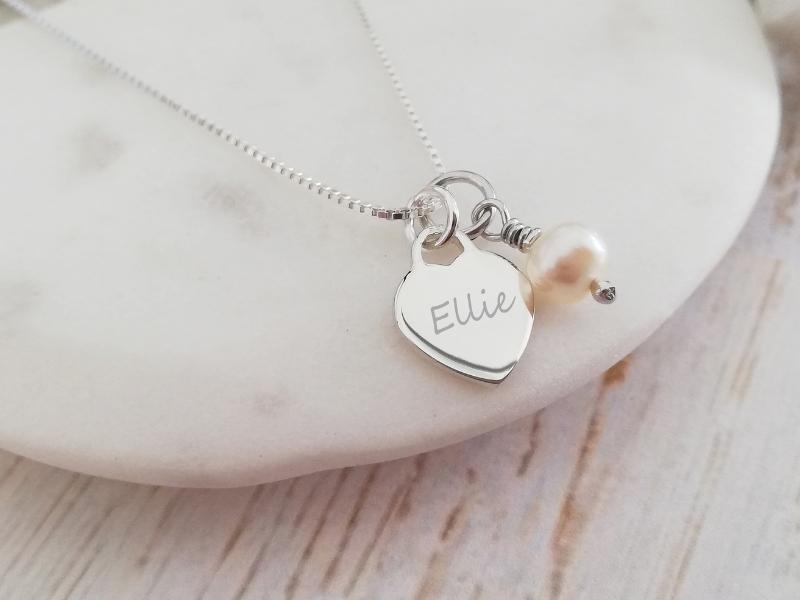 Either way, your other half will cherish the silver heart necklace that has an engraved initial of yours or theirs. For an anniversary 11th or other special occasion, it's suitable, but not overly so, to wear.
37. Gold With Pearls Necklace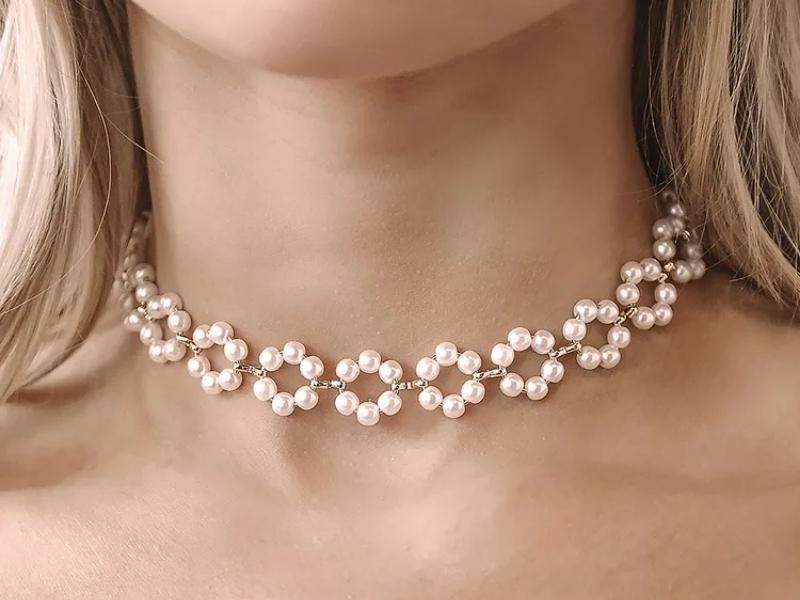 You don't necessarily have to spend a lot on jewelry. This baroque freshwater pearl necklace from a mid-range company is an excellent choice. It's one of our favorite finds at a reasonable price.
38. Ruby Bangle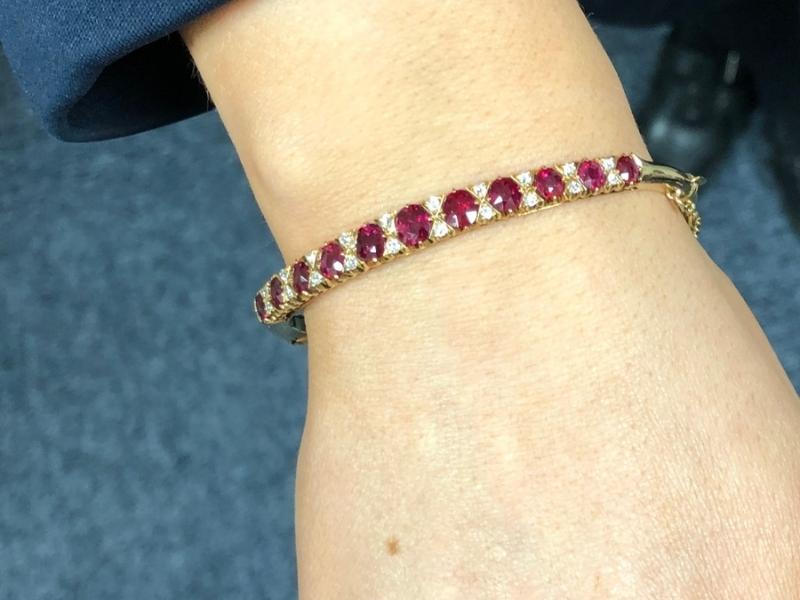 Ruby jewelry is an excellent substitute for diamonds when it comes to adding a splash of color and personality to an outfit. Wear it by itself or stack it with other bangles and cuffs for a stunning effect.
39. Personalized Russian Ring Necklace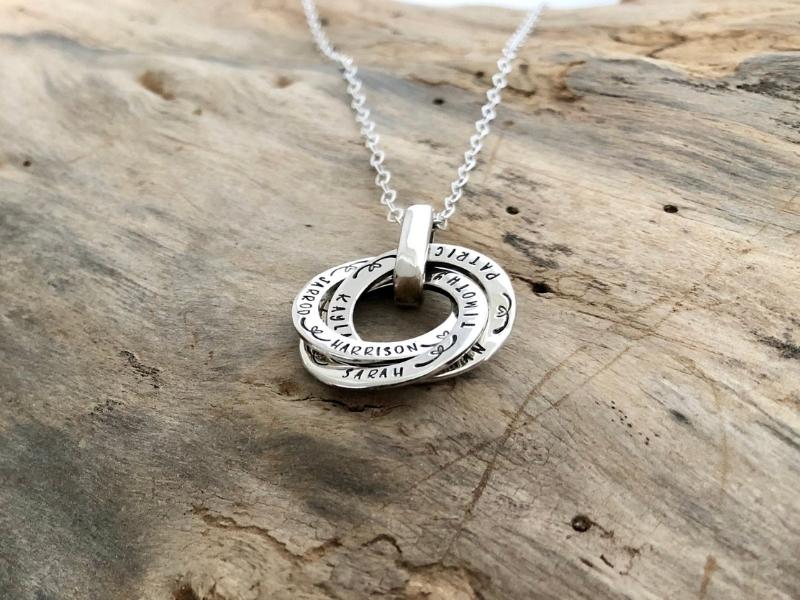 Personalize this gold necklace with phrases or names that mean something to you and your partner will be able for everyday wear.
40. Peach Pear Drip Earrings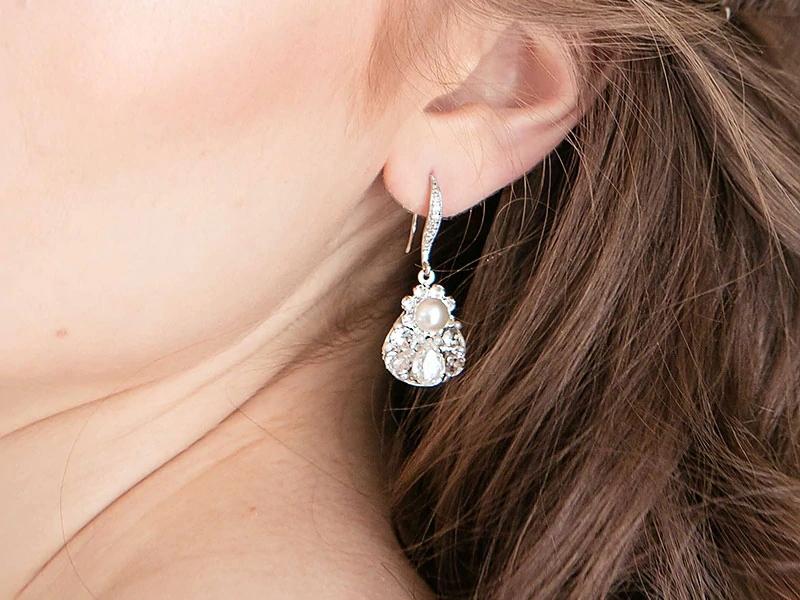 These elongated earrings are delicate yet stunning, and they're guaranteed to turn heads. A peach pear moonstone adorns the end of 4.5-inch yellow gold chains. They take four to six weeks to make and ship since they are made by hand, but the wait is definitely worth it.
Modern 11 Year Anniversary Gift Ideas for Couple
41. Bedroom Wall Decor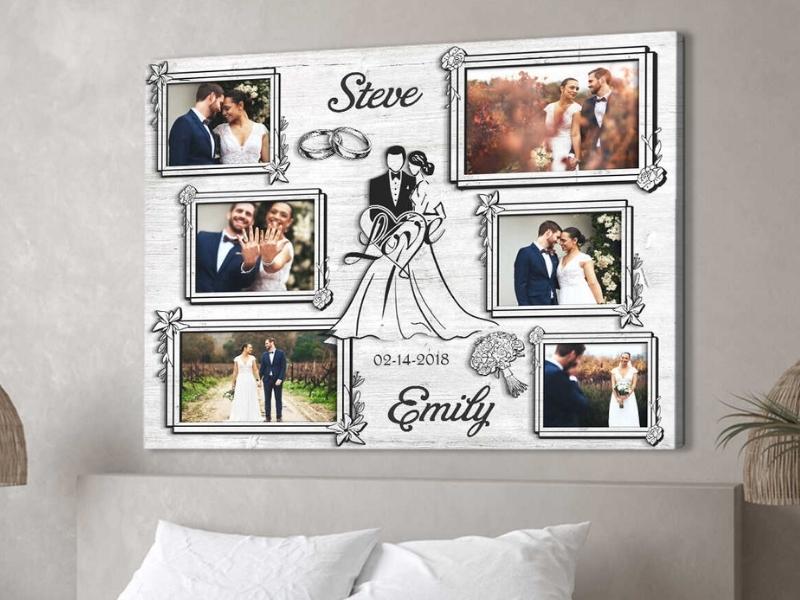 Look no further if you want to buy a present that your beloved will be happy to display. With six of your favorite images and your names, you can make it your own. Everyone who sees it will know how much you care about your loved one. Keep it in your house, by the fireplace, or on a side table for easy access. It doesn't matter where you place it, it'll bring a smile to the face of your sweetheart.
42. Wish Bangle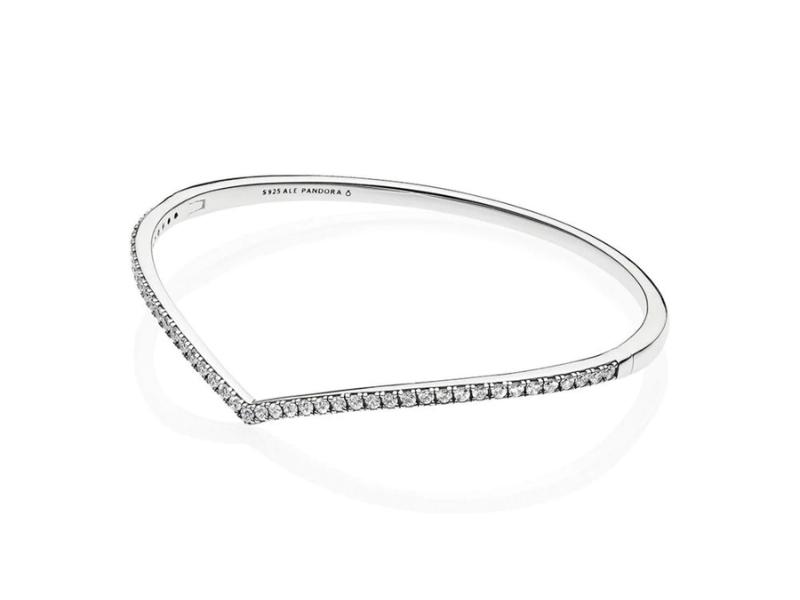 The lovely wish bangle demonstrates that even after 11 years of marriage, you still have a lot of hopes and dreams for the future of your relationship.
43. Birthstone Necklace
If you want to make your 11th wedding anniversary gifts even more memorable, consider a necklace with your partner's birthstone on it like this one.
44. Connection Bracelet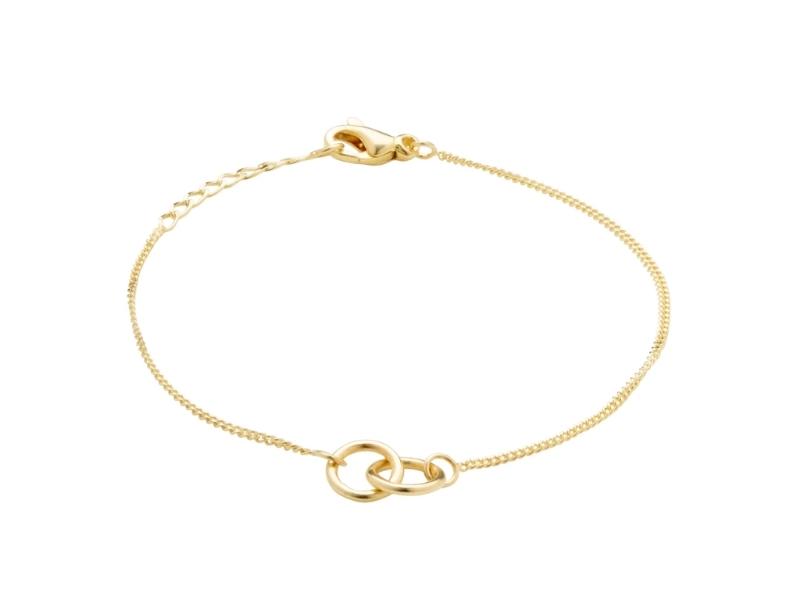 The bracelet has a tiny chain with two interlocking loops that symbolize your eternal love. Wear it on a regular basis or for special events, it comes in a variety of gold colors from white to rose.
Read more:
Because it is a milestone occasion, an 11th anniversary gift should be thoughtful and genuine. Your husband, wife, or favorite pair will love these steel presents, and Oh Canvas hope this article has helped you select them.