It might be said that finding a perfect 20th anniversary gift to commemorate this significant milestone anniversary is not easy. After two decades together through of all the ups and downs of marriage and now you can be proud of those times. So, with a romantic and touchy present, you'll feel like it's your wedding day all over again. It also may cement and strengthen your connection in this relationship. In this post of Oh Canvas, we'll show you our favorite picks in searching for the perfect traditional and modern 20th anniversary gift ideas.
20th Anniversary Traditional Gifts
The traditional theme of the 20 year anniversary gifts is porcelain. In other words, a tableware set or even a coffee cup would be a terrific choice. Porcelain is supposed to symbolize marriage since it is both strong and weak at the same time, similar to a long-term relationship between two people. For you two, porcelain is a traditional symbol of the beautiful life you've created together as husband and wife. Besides, the traditional flower flower for 20th year wedding anniversary is the Aster, a rare flower whose connotations include both love and wisdom.
As anniversary gifts by year, a lady is more likely to appreciate shiny jewelry adorned with any sparkling gemstone or tableware sets with lovely and pretty colors and designs. A clay statue representing your marriage is another suggestion. For instance, an animal that both of you like, or her favorite flower, and so on. However, for your husband, you might need to find a sentimental or useful product. The recommendation for traditional 20th wedding anniversary is a coffee mug, a statue, or a pen.
20th Anniversary Gift For Husband
1. Coffee Mug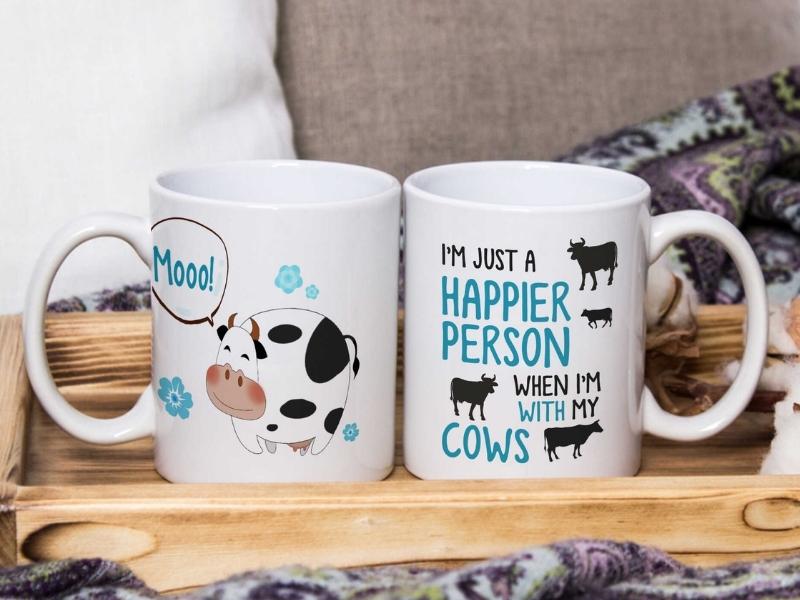 These beautiful porcelain mugs are a meaningful 20th anniversary gift for husband since porcelain is the twentieth traditional symbol. If you're looking for a stylish and economical way to celebrate your special milestone, these are them.
2. Personalized Enamel Teapot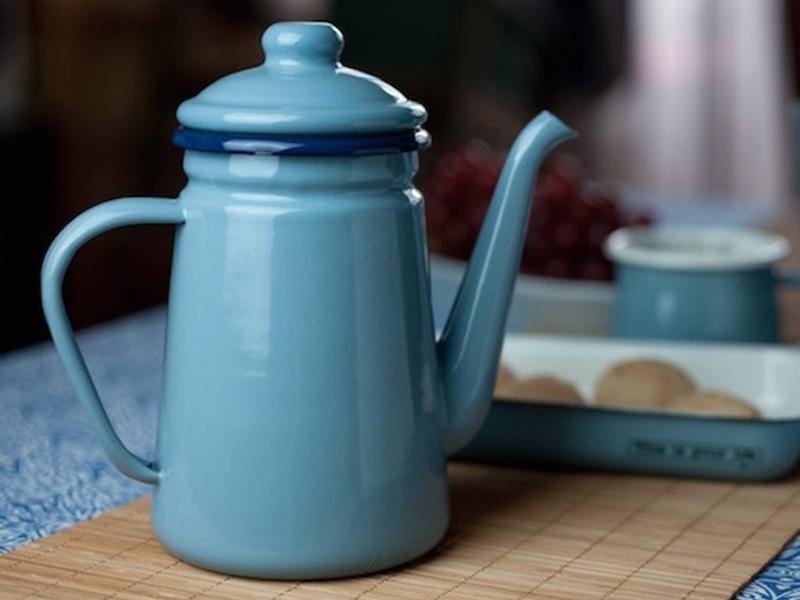 This enamel teapot is a sweet traditional 20 year anniversary gift for husband that enjoys spending time together over a cup of tea in the morning. This teapot, like their 20-year marriage, is built to last. Including the couple's names engraved on the back.
3. Ceramic Compost Bin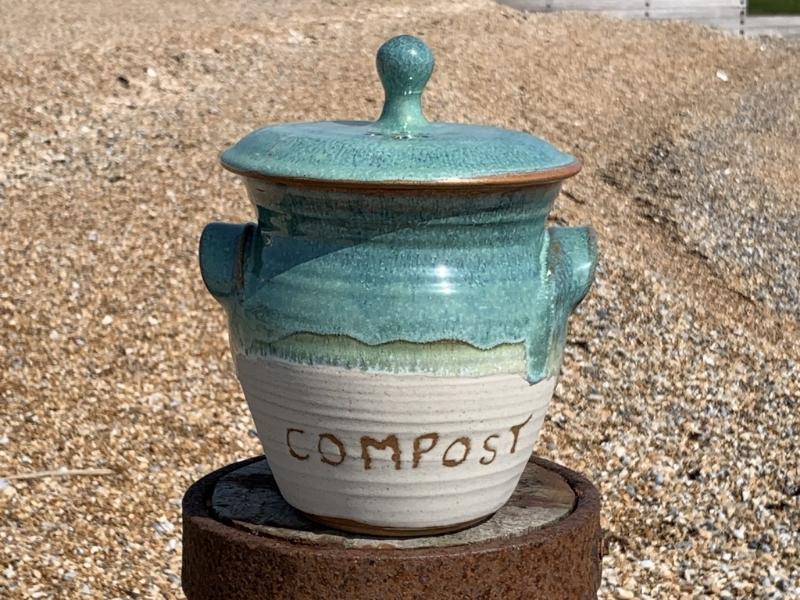 This ceramic compost container is a great traditional gift for the 20th for your husband or favorite pair who wants to live a more environmentally friendly lifestyle. The benefits of composting, for those who are unfamiliar, are less trash, healthier plant development, and financial savings. They'll be composting their food waste in no time.
4. Personalized Wind Chime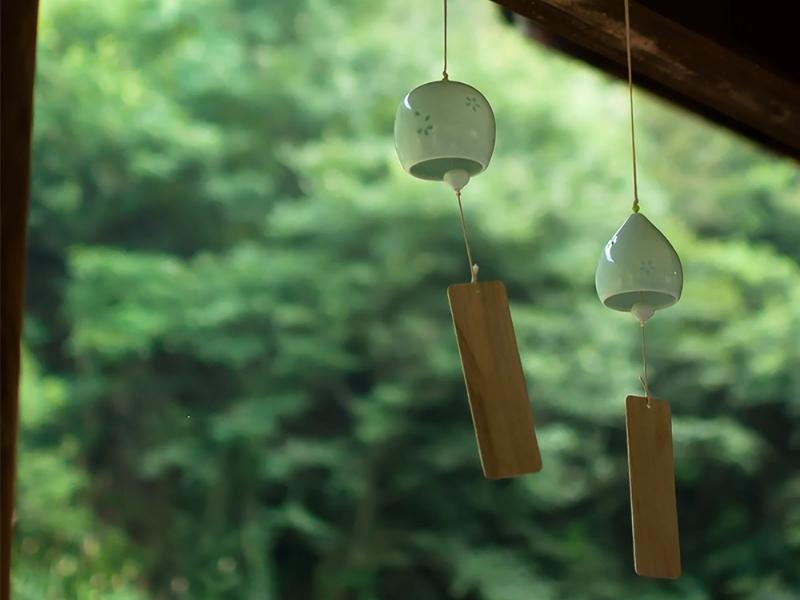 We all know that porcelain and china are 20th anniversary symbols. You may personalize this wind chime to make it one of 20th anniversary gift ideas for a married couple. The names of the couple's loved ones may be inscribed on each hand-cut porcelain leaf. Isn't that something?
5. Comfy 'To My Wife' Blanket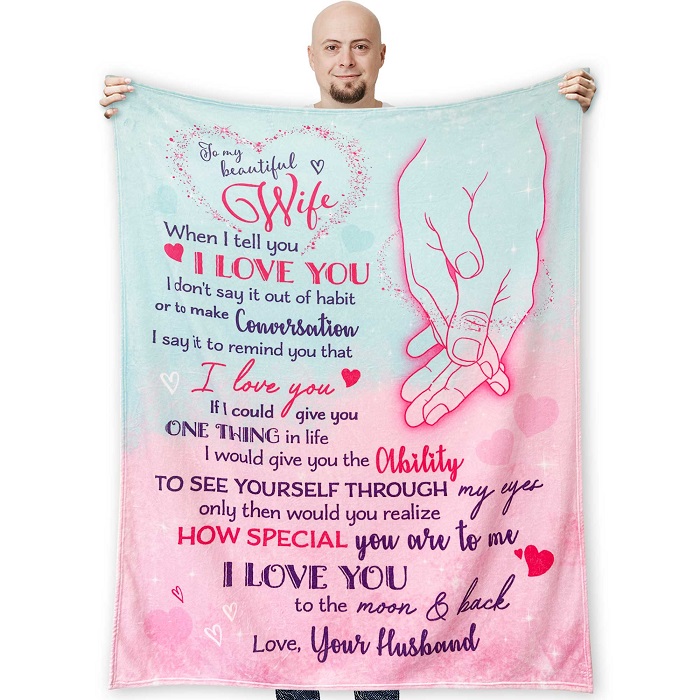 The 20th anniversary is just around the corner, and you have the perfect opportunity to surprise her with a thoughtful gift! You're on a journey to discover a truly special and meaningful gift, and the possibilities are endless! Be confident; a meaningful blanket could be the perfect gift for your lady! She will absolutely cherish this personalized blanket for many years to come!
6. Night Sky Lantern
Using a night skylight, you can transform any space into a heavenly haven. For the best 20th anniversary gifts, just switch on the bulb within the porcelain luminary to create an elegant constellation of lights on your table or walls. With its beautiful and charming look, we sure she'll love it so much.
7. Porcelain Bottle Stopper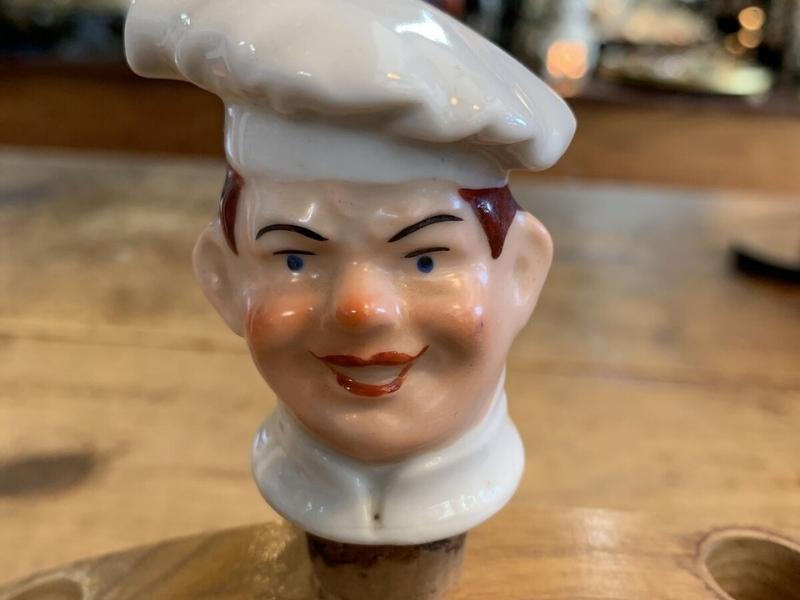 Ah, the enchanting elixir of wine! Is it not a captivating cornerstone of the couple's existence? Turn the vibrancy of your beloved brews with the aid of this charming porcelain bottle stopper. The lovebird design is a true testament to the everlasting bond between two souls. It is a breathtaking anniversary celebration of their enduring love, a visual representation of their journey together.
8. Personalized Plate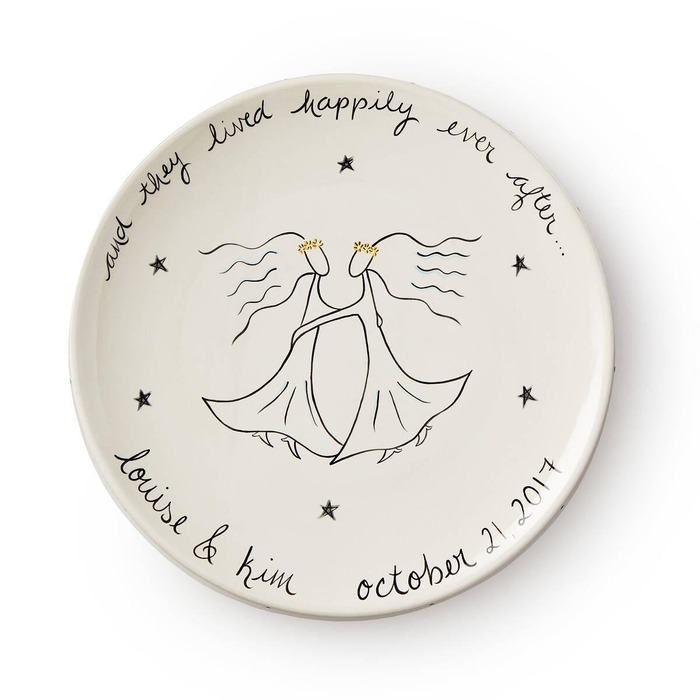 To celebrate your 20th anniversary, it's fine to make some adjustments to the usual protocol. When beautiful china isn't readily available, ceramic is a good backup option. Gifting this commemorative ceramic plate in honor of a couple's 20th wedding anniversary is a wonderful idea. It has a charming artwork of a married couple, two names, the wedding date, and the reassuring inscription, "and they lived happily ever after."
9. Personalized Coffee Cups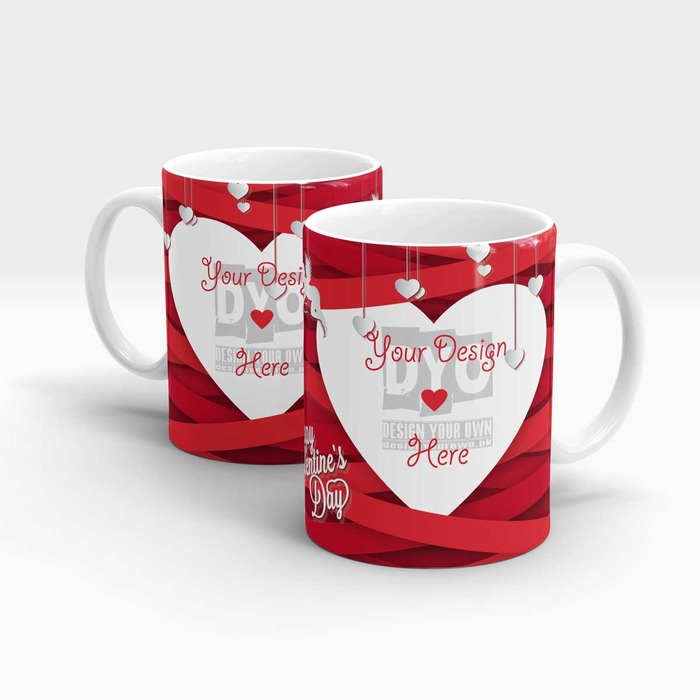 Looking for something to buy early risers? Substitute two humorous coffee cups for the formal tableware. These porcelain cups, fashioned after trees with hearts engraved into them, have us completely besotted. They can engrave the happy couple's initials and wedding date painted in a charming pattern.
>>> Recommend reading: Best Unique 21st Anniversary Gift for Him, Her & Couples
20 Year Anniversary Gift For Wife
10. All Of Me Loves All Of You Canvas Painting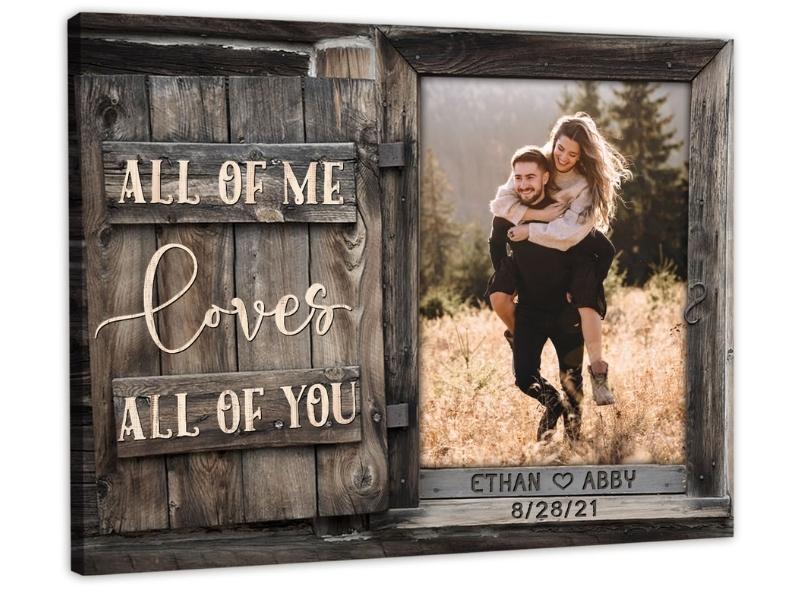 At times, you may find it difficult to express your feelings of love to someone you care about in words. Love can't be shown just via spoken declarations, as we all know. Therefore, you should never miss an opportunity to tell your partner how you really feel.
"All of Me Loves All of You" may be expressed in many ways, but canvas presents are among the most effective. Oh Canvas has designed a special piece of wall art for you, complete with a love message and a wedding date, to help you remember your special day. Consider adding this 20th anniversary gift for wife to your shopping cart right now!
11. Customized Flowerpot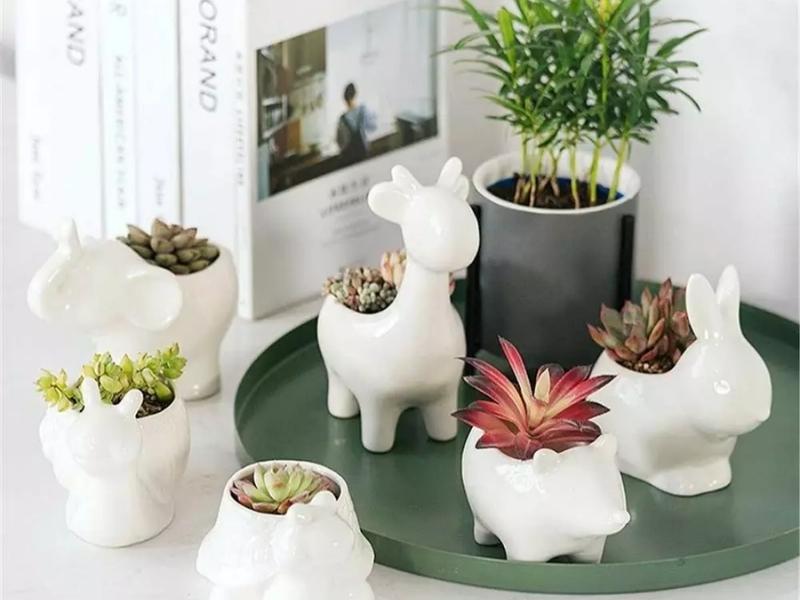 This adorable customized planter will keep a reminder of your love alive and well. This is a sweet and long-lasting present for her garden. Customizable this 20 year anniversary gift for couple with the name of the couple and the date of their anniversary in three different sizes.
12. Tea Set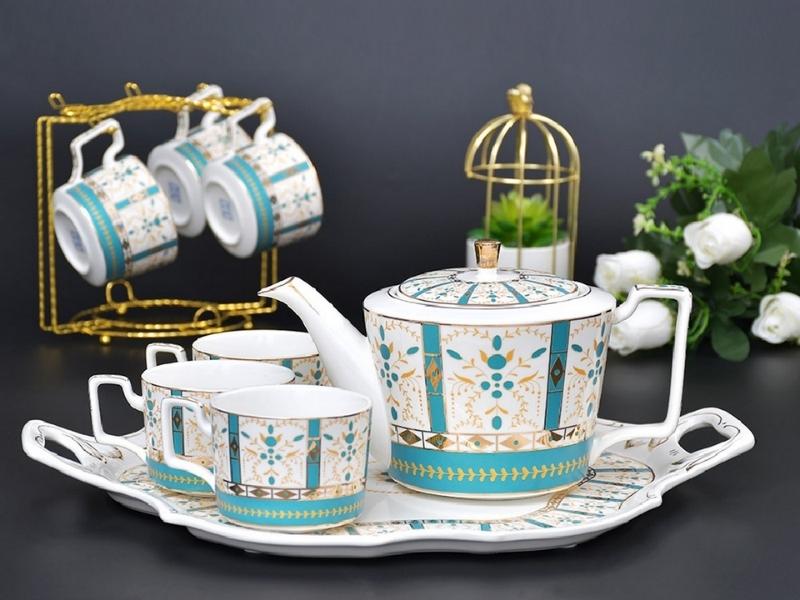 This lovely three-piece tea set exudes whimsy with its vintage flowers and colorful polka-dot pattern. The set comes complete with a teapot, sugar dish, and milk jug, so your spouse may have afternoon tea with friends and loved ones.
13. White Broken China Jewelry Heart Earrings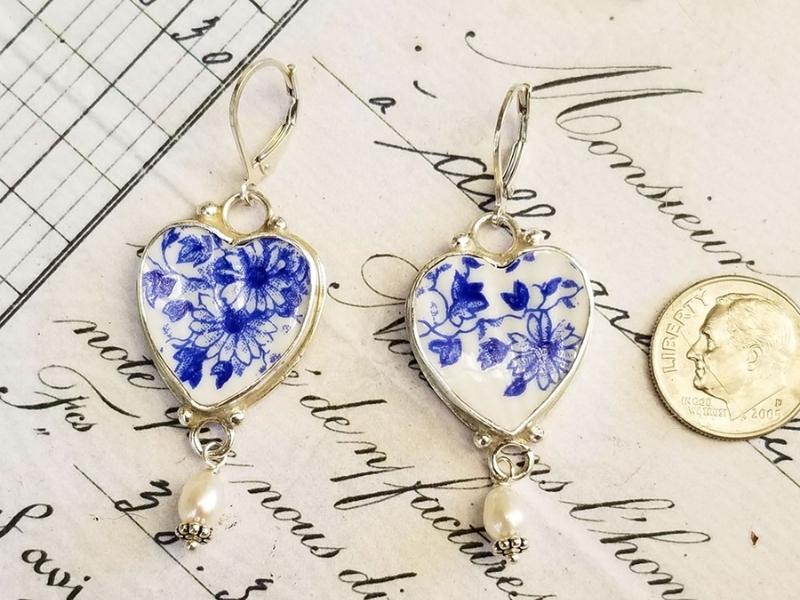 If you want to vintage china as a great gift, you don't have to limit yourself to plates and teacups. Upcycled china jewelry is a unique and completely on-theme 20th anniversary gift for wife. These earrings contain exquisite forget-me-not flowers, which represent sincere love and respect. Even if things aren't precisely how they should be, they can still be beautiful.
14. Timeless White Vase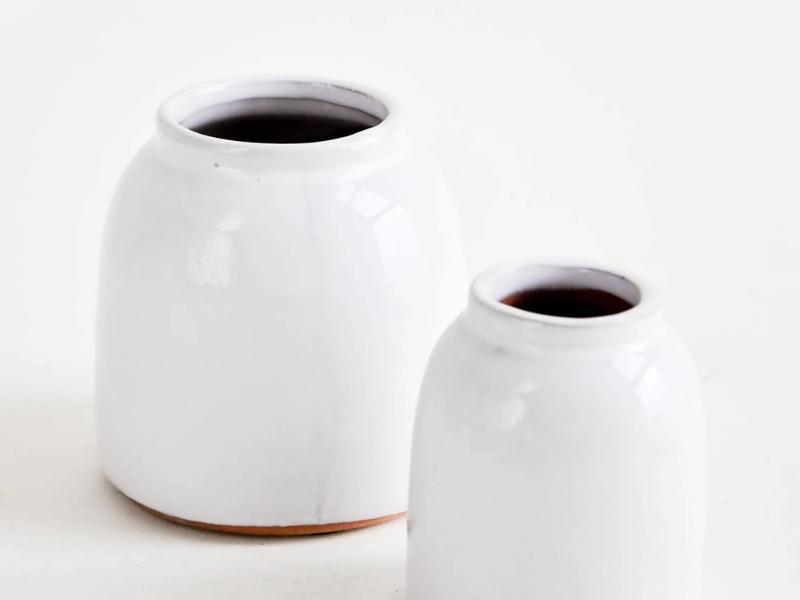 The epitome of sophistication and grace – a timeless bone china vase that exudes sheer elegance. Its exquisitely textured surface adds a touch of allure, making it the modern and unique gift for your beloved partner. This stunning piece effortlessly showcases their refined and discerning sense of style, leaving a lasting impression on all who lay eyes upon it. Delight in the joy of gifting by presenting a delightful bouquet of exquisite, dried flowers to that special someone in your life.
15. Porcelain Jewelry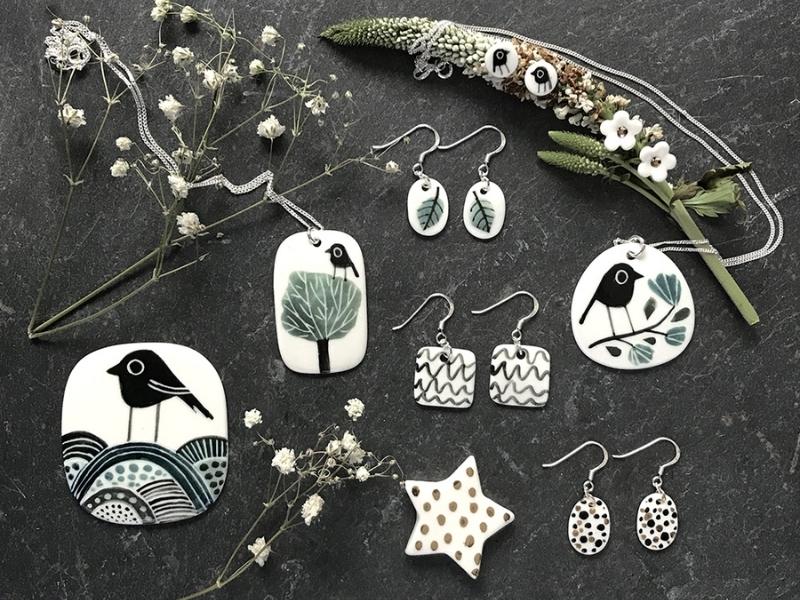 Porcelain isn't only for the kitchen. Charming jewelry may be made for the 20th anniversary. Porcelain cufflinks are a traditional 20th anniversary gift for wife. This elegant selection is guaranteed to have something for you.
16. Happy 20 Anniversary Music Custom Photo 2in1 Canvas Print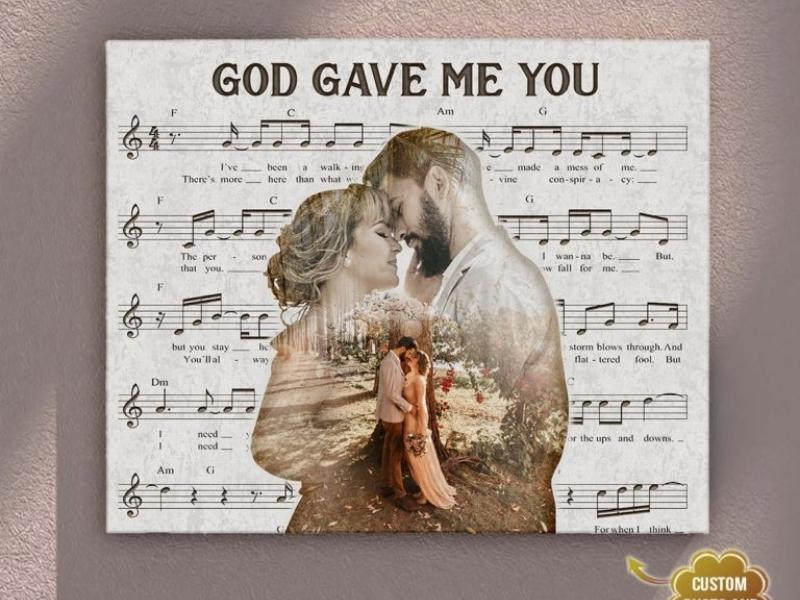 Trying to find a unique wedding gift or a way to make your anniversary day even more special? What better gift for your two decades anniversary than a "Wedding Anniversary Gift Happy 20 Anniversary Music Custom Photo 2in1 Canvas Print"?
Your favorite photographs and wedding song will be transformed into a unique canvas wall art piece by our creative designers! Within 1-2 days, you'll get an email with a preview of your artwork. So, don't miss out on the chance to show your sweetheart how much you care by getting this 20 year anniversary gift for him today!
17. Colorful Snack Dishes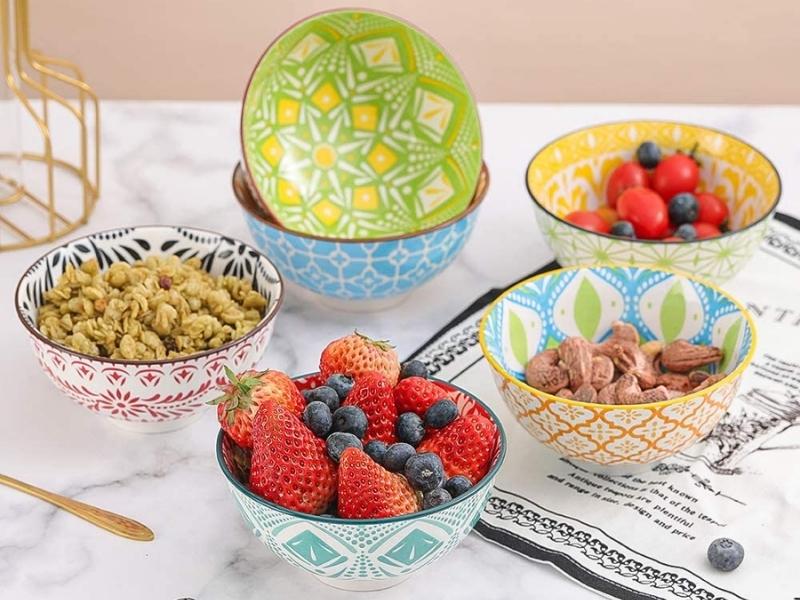 Upgrade their snack table with these bright, colorful snack bowls if they like having guests over. This best 20 year anniversary gift for wife is crafted using molds that are absolutely unique traditional gifts! You can also use it as the sugar bowl instead!
18. Decorative Dinnerware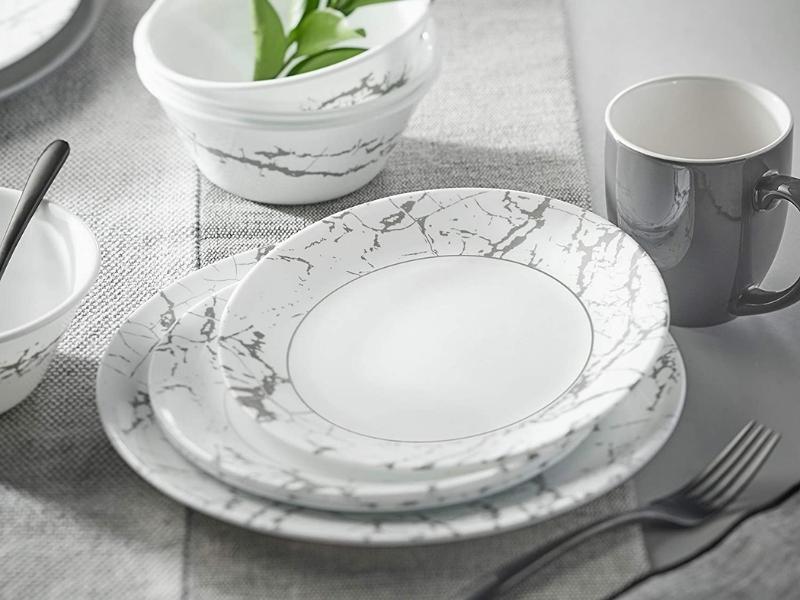 Porcelain is the traditional material for this year, whereas elegant platinum brings the modern sense. On the grey border, a thin strip of platinum adds just the right amount of glint, you can use them as salad plates. These dinner plates will be the most thoughtful and sentimental gifts of the anniversary year!
19. Superior Quality Porcelain Flower Pot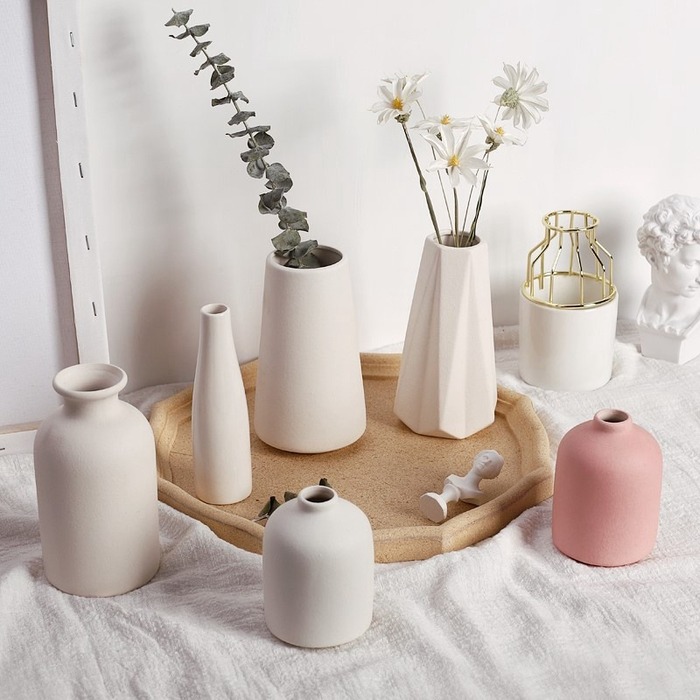 A flower vase, especially when brimming with fresh flowers, is always a safe bet. This matte beige vase features a stylish diamond texture that would appeal to your partner if they have a contemporary aesthetic. As a romantic and themed 20th anniversary present, it is more perfect when you add a few daylilies flowers.
>>> Read more: Top 40+ Durable 22nd Anniversary Gift for Husband, Wife & Couples
Modern 20th Anniversary Gift
The modern counterpart to the traditional gift is platinum which should be on your list of sweet modern gifts. In the modern sense, platinum symbolizes the strength of your marriage. Because of this, platinum things are regarded as the best anniversary gemstone. As a strong and enduring material, platinum offers a variety of unique gifting opportunities. Hence, there are many best 20th wedding anniversary gifts to pick from.
Gorgeous gemstone-inlaid jewelry, eating ware, or homeware all make excellent modern gifts for wives. You may get a platinum tie clip as a great option for your husband. The tie clip may be utilized to create a fashion statement. But it's not only for the show, but it's also a great modern gift for a spouse.
20 Year Anniversary Gift for Him
20. God Blessed The Broken Road Wall Art Home Decor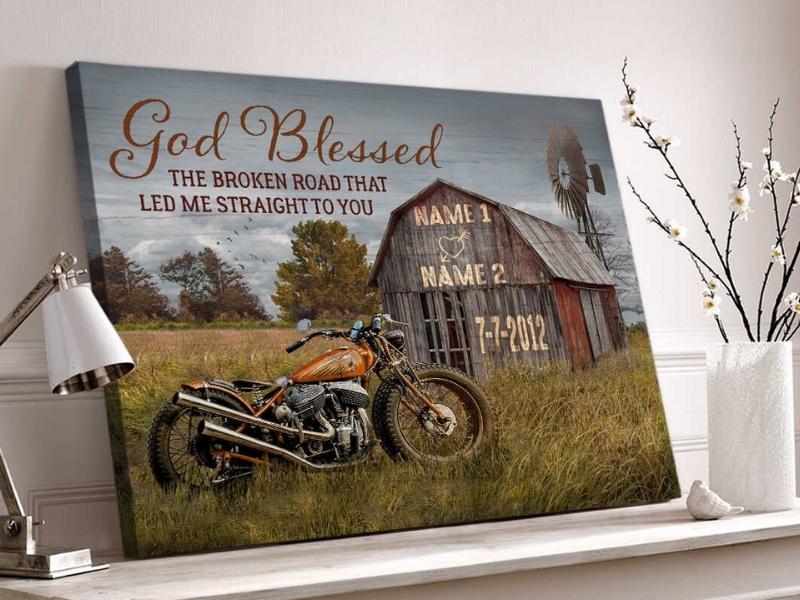 You and your partner had to go through all of life's challenges in order to construct a beautiful life for yourself. It is time to enjoy it and express your profound affection for your partner by presenting him or her with this canvas wall art print. In addition, personalized with your names, as well as the date of your wedding on this personalized anniversary present to make it more meaningful.
21. Platinum Ring for Him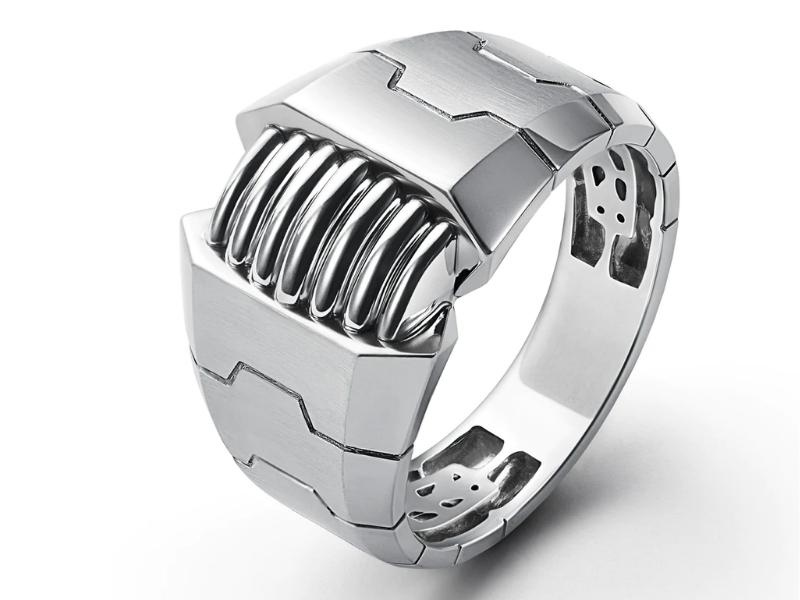 For the last 20 years together, your husband's wedding band may have worn out. It's a wonderful traditional and modern anniversary gift to get this magnificent platinum wedding ring. It's usually a perfect option to offer your husband a simple piece of men's jewelry.
22. Platinum Watch for Men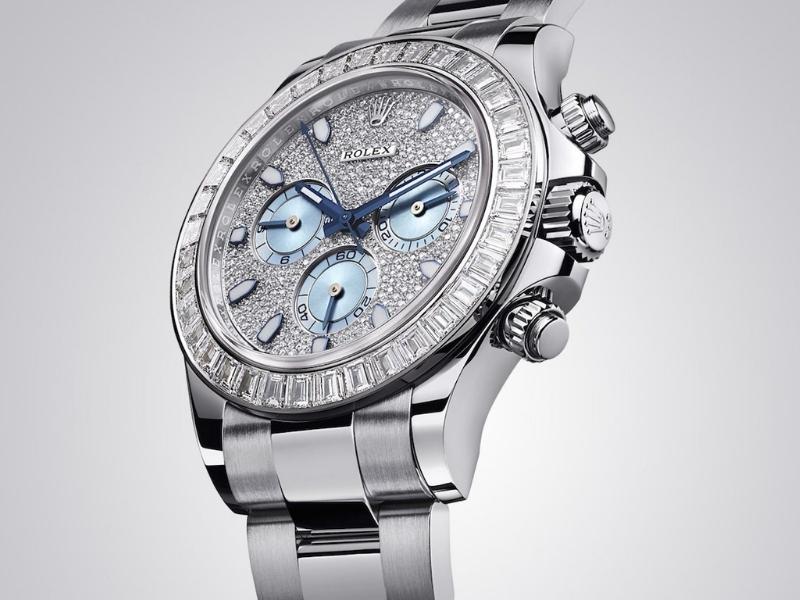 This elegant gemstone-embedded watch is the perfect way to celebrate 20 years of wedding bliss. Make you the greatest wife in town with a luxurious modern gift that his friends will be envious of. Gift him with a piece of contemporary art he'll wear proudly.
23. Platinum Plated Cufflinks With Monogram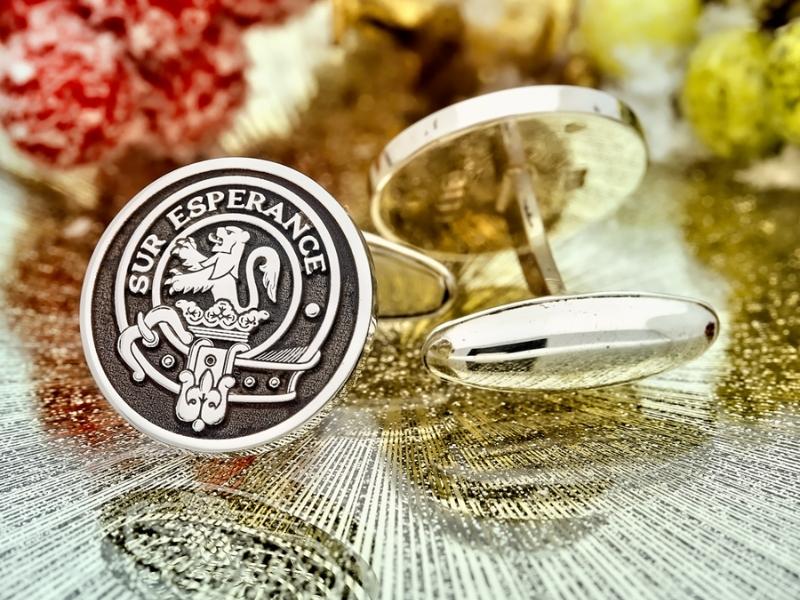 Platinum cufflinks are the perfect anniversary present for your spouse since they'll keep him looking spiffy for the next 20 years. You may customize these cufflinks by putting in his initials. This is ideal for modern gift ideas for couples attending weddings or other special occasions.
24. Platinum Tie Bar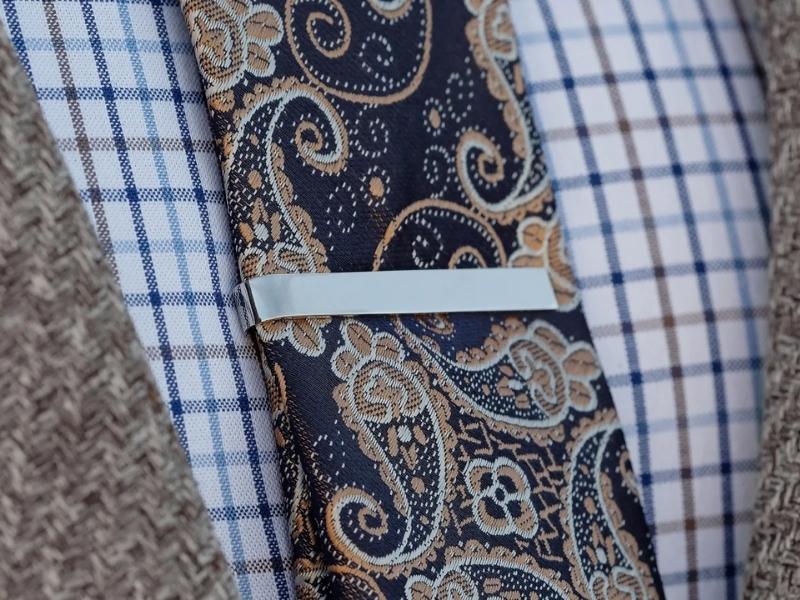 Any guy who needs to wear a tie on a daily basis would appreciate a tie bar or tie pin as a present. If you're looking for a 20th anniversary gift for husband, this tie bar is an excellent choice to mark your anniversary milestone.
25. Personalized KeyChain
For 20th anniversary gift ideas, you can't go wrong with personalized ones. Stamp a coin from the same year with the anniversary date and the couple's initials. The 20 year anniversary gift for him platinum is symbolized by the use of a dime.
26. Platinum Diamond Champagne Glasses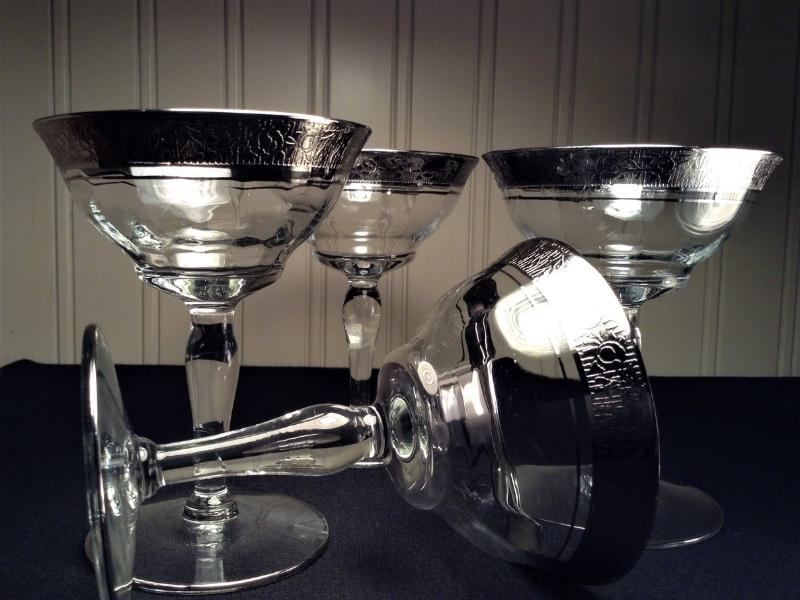 In appreciation of their 20 years of marriage, platinum anniversary modern gifts are plentiful. Celebrate your two whole decades of marriage with him with these fluted champagne glasses. To celebrate another 20 years of happiness, this is the perfect option to help you enjoy life's biggest moments with your beloved ones at significant parties.
27. Figurine of White Doves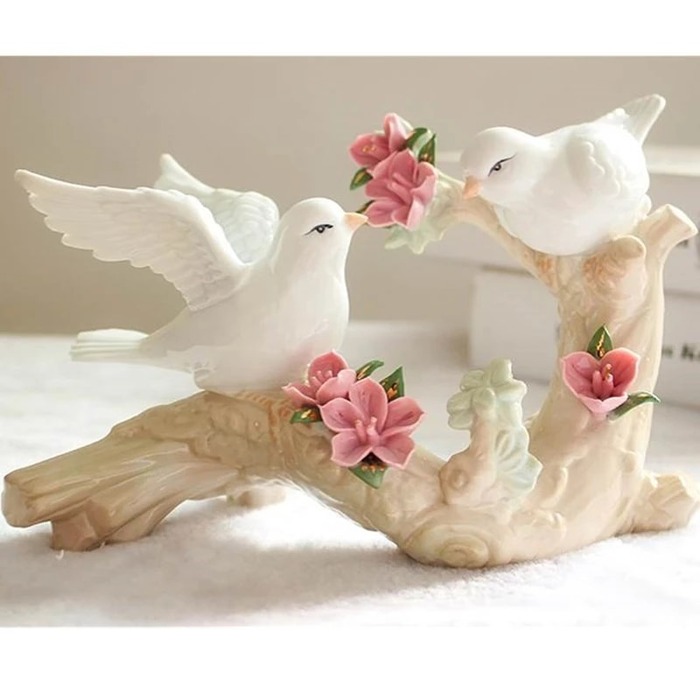 How about some lovebirds? Get this sweet figurine for your loved one or a pair you admire. The ultimate sign of love, these delicate porcelain doves are just stunning. This is an adorable keepsake they can treasure for the next two decades.
28. Dinner for Two – Celebrity Chef Set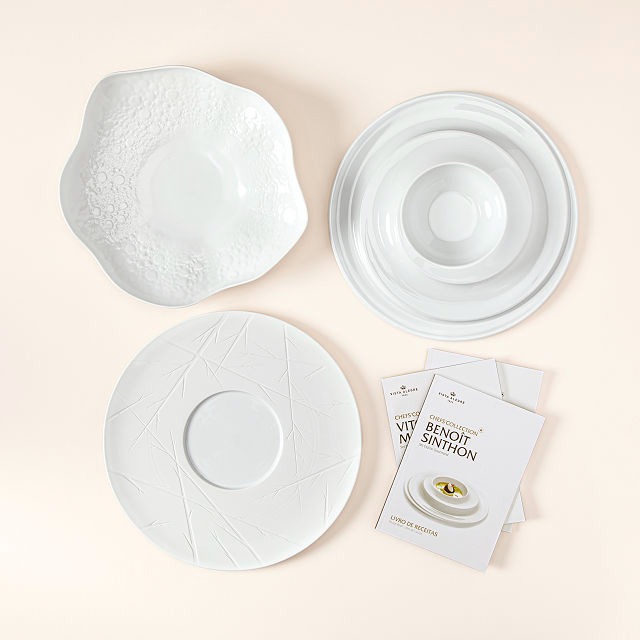 Out of all the 20 year anniversary gifts for him, this one is likely to be the most romantic and sentimental. The set includes either fine porcelain dishes or a cookbook written by a Michelin-starred chef. The book even includes instructions on how to dish the meal artistically for a romantic night in.
>>> Read more: 45+ Best Anniversary Gifts for Parents to Show Your Love
20 Year Anniversary Gift For Her
29. Today I choose Happiness Floral Symbol Wall Art Decor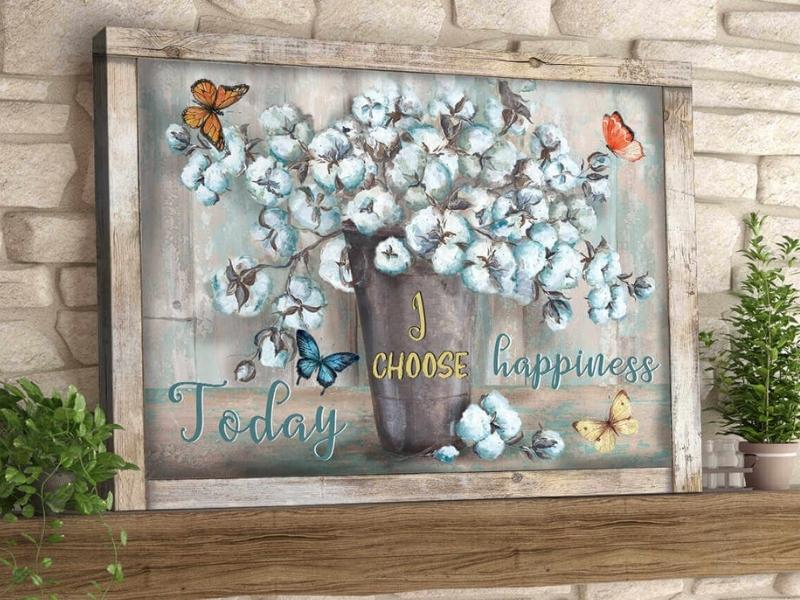 This "Today I chose happiness" wall painting can match your expectations if you're looking for motivational artwork. Comfort and relief are provided by this print's use of soft cotton flowers and butterflies. When you encounter this piece of art on a daily basis, it will energize and motivate you. It also helps you feel better about yourself every day.
30. A Combination Of Traditional And Modern Themes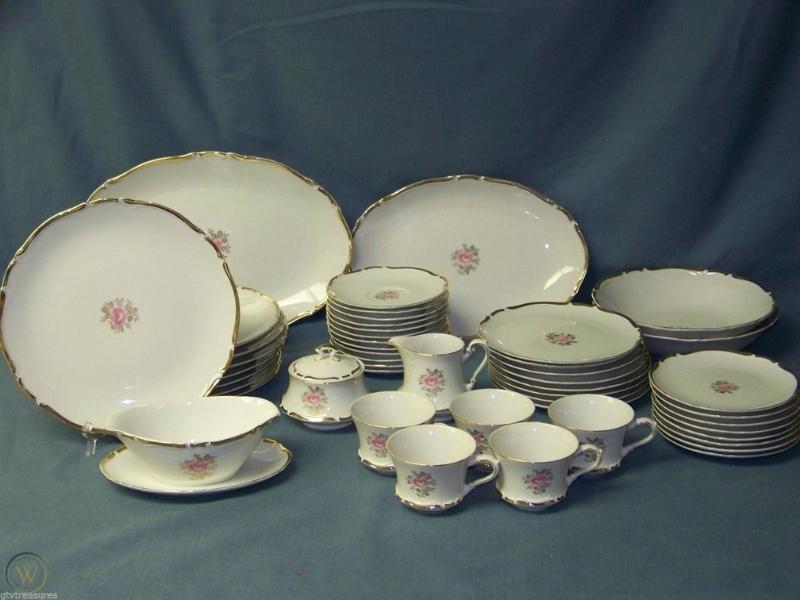 The 20th anniversary has always been a time to celebrate with a Chinese theme. Platinum is the modern one. So, why not buy a sentimental gift that combines the best aspects of both?
It's hard to think of a better present for a couple celebrating their 20th anniversary than this stunning platinum-trimmed china set. Regardless of whether the family only uses it during the holidays or every day, the 50-piece set of the highest quality guarantees that there are enough pieces for everyone.
31. Platinum Diamond Earrings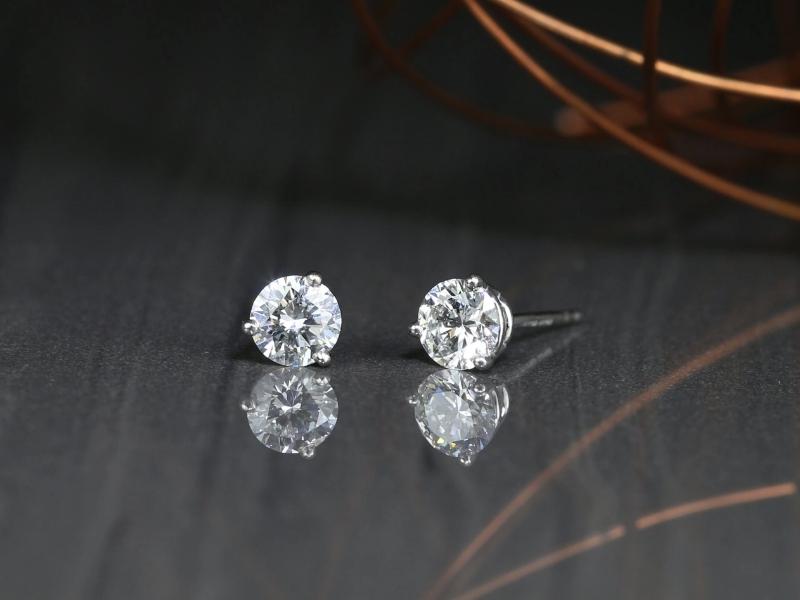 These solitaire diamond earrings, part of a pair of platinum gifts for women, complete the look. If you're going out, these gemstone-inlaid earrings are perfect for both daytime and nighttime use. If she wears these pieces of gemstone jewelry, she'll be the envy of all her friends. It's better if she also has an elegant ring dish to place all her stuff!
32. Infinite love pendant
If you've been together for two decades, the love you share surely seems limitless. With this golden infinity necklace, you may show her how much you love her. These are also ideal for a 20th anniversary gift for your sister and brother in law.
33. Symbolic Knot Pendant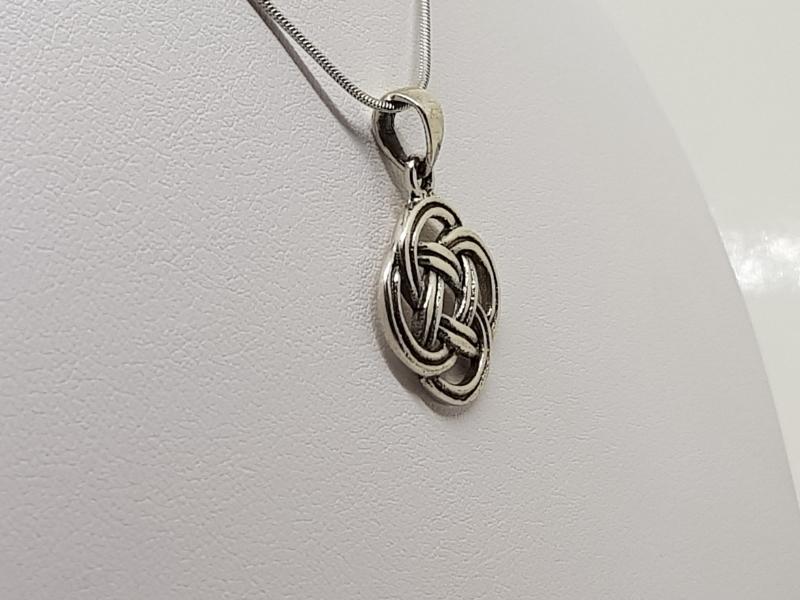 It's been an incredible 20 years since you tied the knot, and what a journey it has been! Let this elegant accessory serve as a tangible expression of your enduring bond, a testament to the strength and beauty of your relationship. Show your spouse just how much that magical moment means to you with this captivating platinum necklace, a gift that will surely leave them speechless and their heart brimming with joy.
34. Forever Rose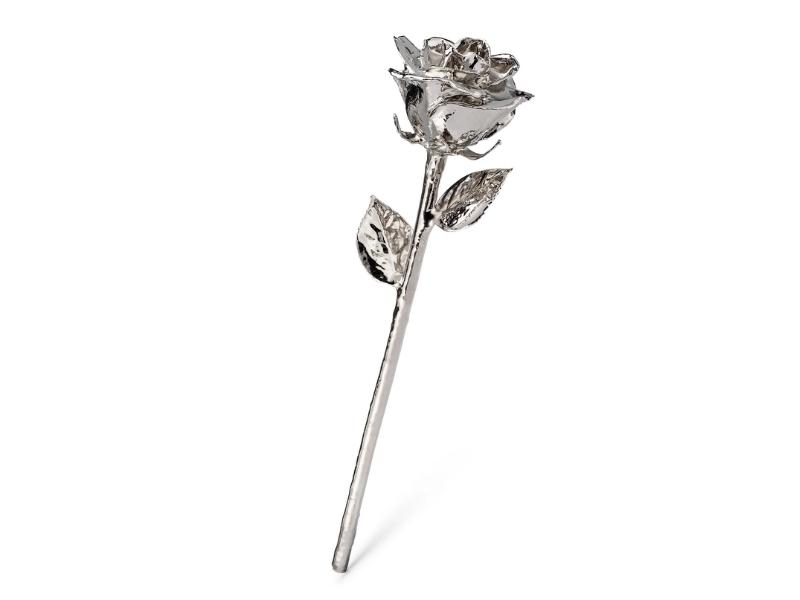 Roses are a beautiful gesture, but they rapidly fade and perish. As your marriage has, so will your everlasting rose. Celebrate this momentous anniversary milestone by giving her a 20th anniversary gift for wife that is as gorgeous as she is!
35. Gold And Emerald Ring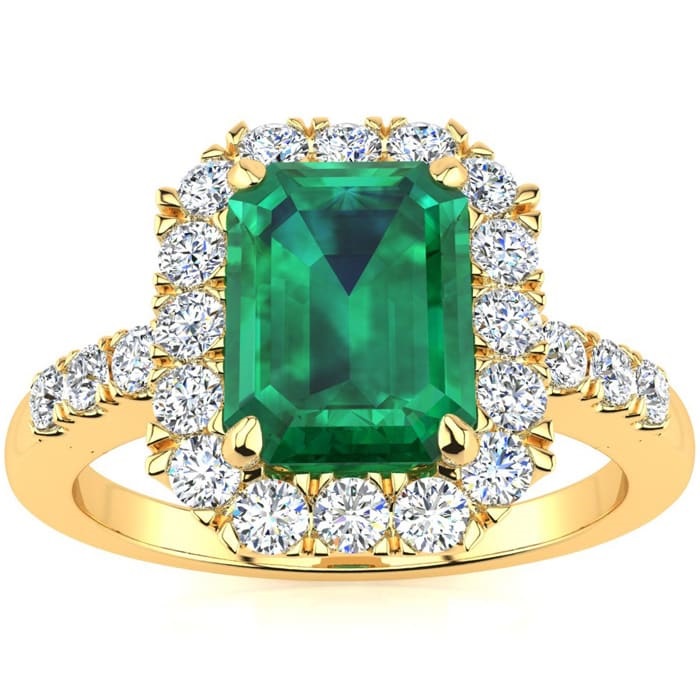 Emerald green rings can be the best 20th anniversary gemstone rings ideas. Since ancient times, emeralds have pertained to love, beauty, loyalty, life, wisdom, and good fortune. Give her a piece of jewelry with one or more emeralds if you want to keep things convenient for your 20th wedding anniversary. The ring is adorned with emeralds, onyx, and brilliant cut diamonds and is shaped like a panther's head. It's a modern gift that's as lovely as she is.
36. Unusual Vanity Tray
This exquisite piece of home décor has a weaving design made from platinum and ivory enamel. Your husband, wife, or couple will love these best 20 year anniversary gifts! Keys, jewelry, and other items may be stored in the tray.
37. Ornate Picture Frame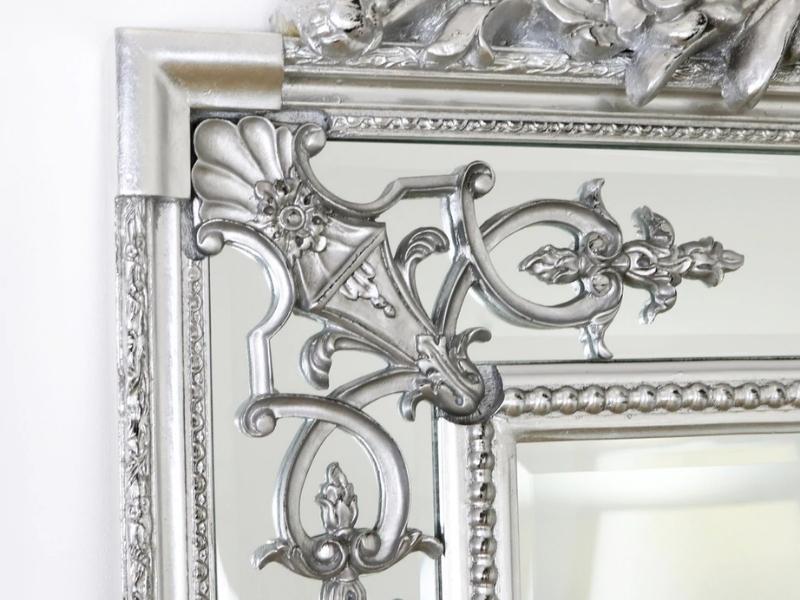 With its distinctive artistic design, this frame is set to captivate and mesmerize all who lay eyes upon it. Imagine the sheer beauty it will bring to your mantel, instantly transforming it into a haven of refined aesthetics. Prepare to be mesmerized as this stunning piece of art gracefully adorns your home, leaving a lasting impression on all who enter.
Oh Canvas Tip

Make better the sentimental value of your remarkable 20 year anniversary gift for your beloved partner by thoughtfully incorporating a captivating photograph capturing the essence of your beautiful journey together.
38. Happy 20th Anniversary Custom Photo Canvas Print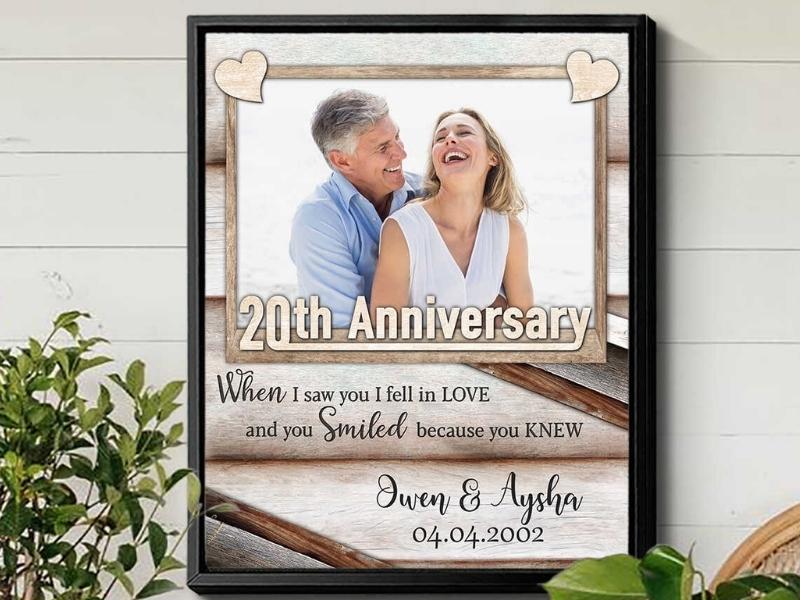 The 20th wedding anniversary is a joyous occasion for couples who have a deep and lasting bond of affection. A personalized picture canvas print is just what you need to offer to your lover as a romantic 20th anniversary gift for couple. For the personalized picture canvas, you can write your wedding date, favorite photos, and sincere words that indicate how much you love your lover.
39. Emerald
Alligator Bifold Wallet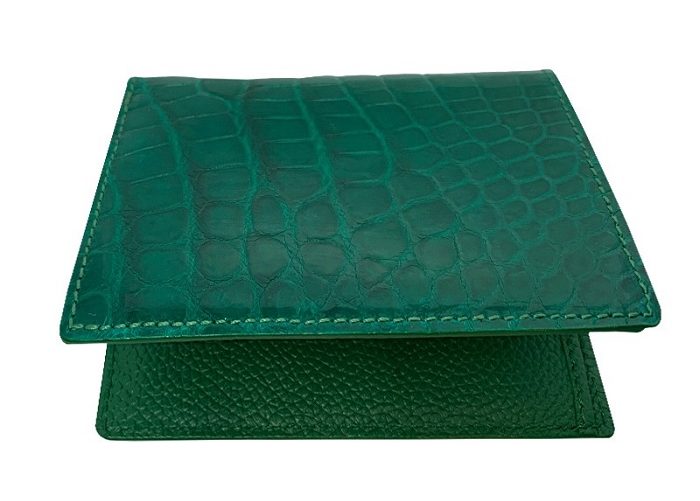 If you're looking for 20th wedding anniversary gift ideas that include emerald green, you've come to the right place. This emerald alligator leather bifold wallet is very stunning! Several card slots, note sections, and slide pockets are included in the exquisite emerald design which exudes richness and sophistication.
Q&A
1. How to Give the Best 20th Anniversary Gifts?
There is no definition of a good or bad 20th wedding anniversary gift for couple. Even if the gift is not what they want or the price is not high enough, your partner will still love it. Because you are not only giving them tangible subjects but you also give them your love and that is the most valuable gift. What matters is the way we gave the gift and the effort that we spend finding a gift for your partner.
a. Do not overthink 20th-anniversary gift ideas for a couple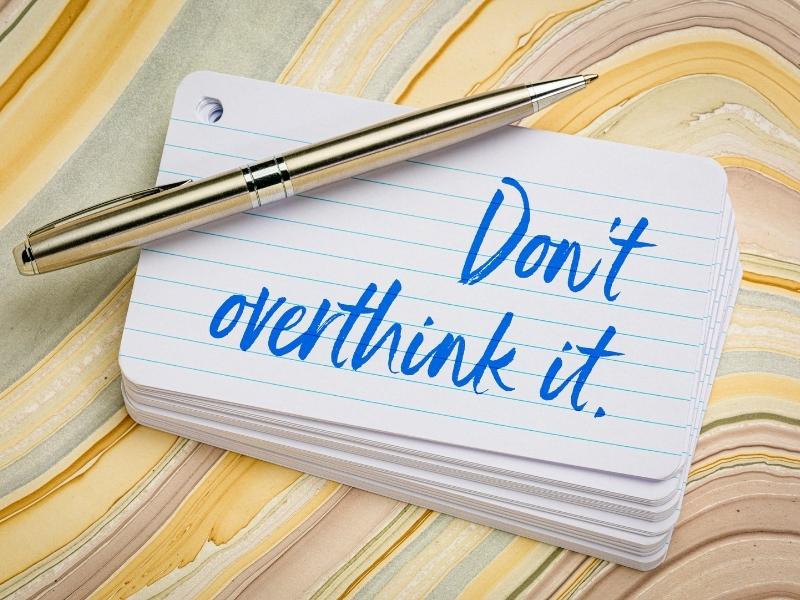 You don't have to be concerned about finding 20th wedding anniversary ideas. The receiver will value anything you offer them since it stems from your profound affection. When looking for the perfect gift for the 20th anniversary, it is critical to be sincere and meaningful. No matter how tiny or inexpensive the presents, deliver them as you would in everyday life.
b. Focus on the way you give the 20th anniversary gift
The way people give wedding anniversary gifts to each other is important as well as the gift value. The same rule applies to a romantic relationship. Even though you and your partner have been together for 20 years, the way how you give the wedding anniversary gift is also crucial. You also can apply for your friend, refer: Anniversary Gifts for Friends They'll be Delighted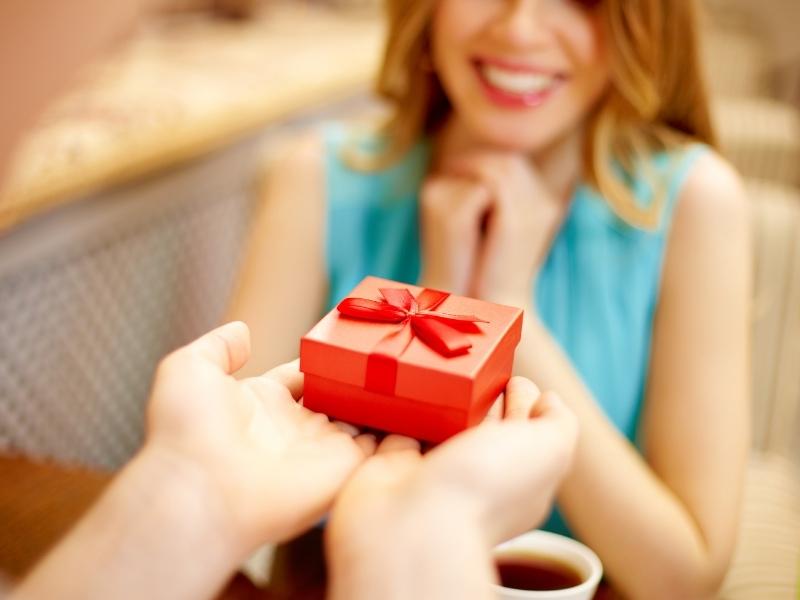 Create a romantic environment
Lighting up the candle, prepare a great meal by yourself, and give them the gift that wraps carefully. If you want a surprise element, hide the gift in the most unusual place and lead them to find the gift. In the romantic moment, kiss them romantically and follow with the gift that you already prepared. The unique 20th anniversary gifts for a happy couple might be hard to find but a unique giving way is achievable.
Send sentimental gifts at the most remarkable moment
Because after all the main purpose is to strengthen your relationship. In this way, you are not only giving them a tangible gift but also creating an unforgettable experience between you and your lover. The benefits of an experience are no room to doubt as I mentioned above.
c. Sincerity and care are more important than the value
Wedding anniversary gifts have many different designs and types at all prices. There are a few hundred, but also a few million. Regardless of the price, with wedding anniversary gifts for her or him, your sincerity and care are more important than anything.
2. Why do we send the 20th wedding anniversary gift to the couple?
Because this is a special milestone for the happy couple to look back on the past with so much sweetness and bitterness. This is also an opportunity for both sides to show their affection and gratitude to each other for that time. Show it by choosing meaningful wedding anniversary gifts with all sincerity, care, and respect.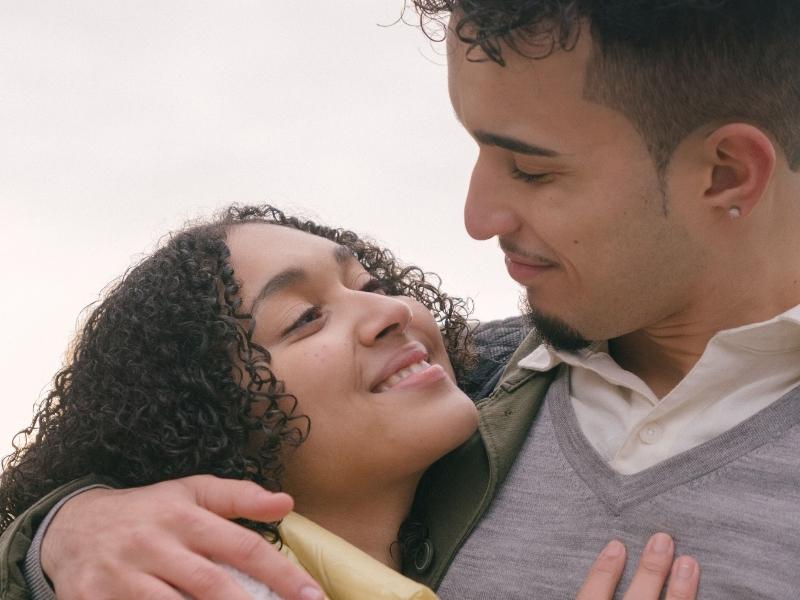 3. What to give as a 20-year anniversary gift?
To express your love to your spouse on a special occasion, you can choose sentimental gifts with meaningful symbols of couple happiness such as roses, peacocks, and peonies. Or the necessary items for married life, such as blankets, pillows, and even a shopping/travel voucher. This is a gift for celebrating 20 years of marriage for couple capable of warming up the couple's feelings, and helping to build a better and more beautiful life.
4. Should we give expensive products on the 20th anniversary?
Remember, an anniversary gift for a two-decade milestone doesn't need to be too expensive, but it needs to have a neat and beautiful appearance. This is a way to show your heart and respect to them, giving them a surprise. Please wrap gifts for 20th anniversary carefully and thoughtfully, absolutely avoid sloppiness, and sloppiness, and make them available
Read more:
This occasion is a great opportunity for you to show your affection and appreciation for your other half. The gift sometimes does not need to be too valuable, but it has a lot of spiritual meaning. With Oh Canvas, you can look for a complete gifts guide to the 20th anniversary. Which includes all the traditional and modern themes, as well as the anniversary gemstone depending on your preferences, needs, and costs.  For the upcoming anniversary, do you have any ideas about a 20th anniversary gift for your wife or husband? Hopefully, you and that person will have good memories in the coming times!