Do you know that the number 9 is considered to be auspicious? When it comes to the ninth year of a relationship, the 9th anniversary gifts has a specific significance to individuals. On this blog, you will learn why the ninth year is so special and memorable to us. Along with Oh Canvas, check out the greatest 9th anniversary gift ideas for celebrating this day in the best possible way!
What Is the 9th Anniversary Gift Traditional And Modern?
There are two traditional emblems of a nine-year relationship in the United States: pottery and willow. The willow is a flexible tree that represents a couple's capacity to be together in harmony. Similarly, pottery is a metaphor for a relationship's evolution into something beautiful over time.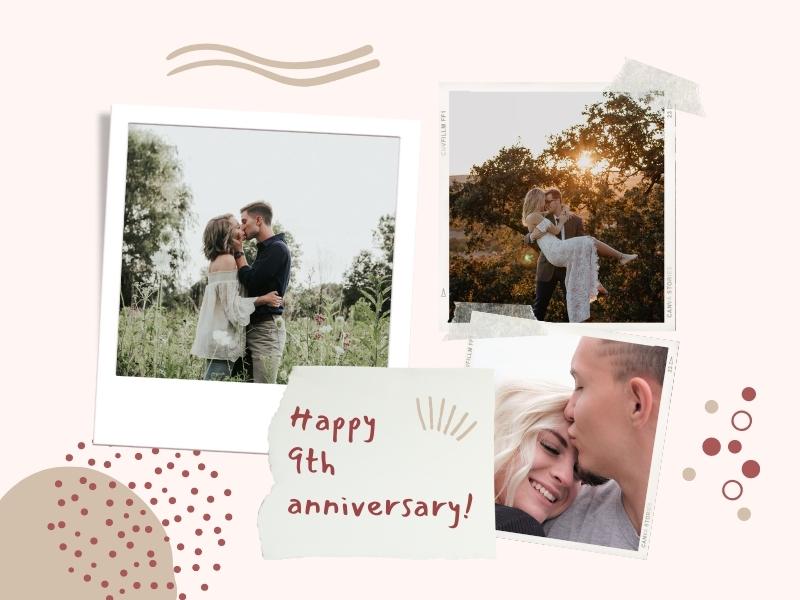 It is not only the 3rd wedding anniversary that leather is a traditional 9th wedding anniversary gift. But it is also the 9th anniversary, according to the list of traditional anniversary gifts by year. Leather is tough, sturdy, and long-lasting, yet it is also supple and easy to work with.
What Does Number 9 Represent?
Since it is the final of the single-digit numbers and the most significant in terms of numerical significance. According to numerology, the number nine is a symbol of completeness. As a result, it is a powerful metaphor for the culmination of knowledge and experience, as well as the promise of fresh beginnings.
The number 9 also represents calmness and patience. A love-and-faith-inspiring tune. There are many characteristics associated with the numeral 9, such as spirituality, togetherness, and the capacity to perceive things. In terms of complexity, it is the most advanced number.
9th Year Anniversary Gift Traditional
1. Pussy Willow and Hummingbirds Personalized Photo Gifts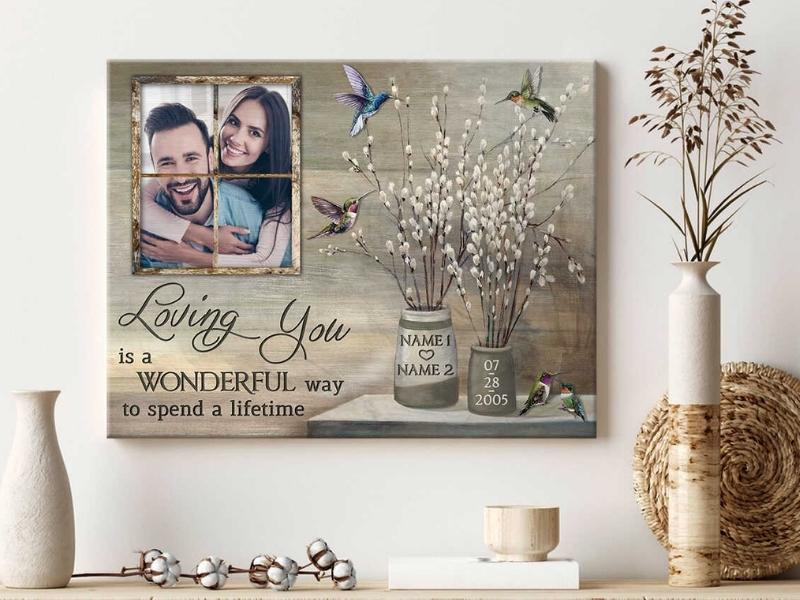 Take a look at these beautiful hummingbirds surrounded by a beautiful willow in this wall art decor. This charming canvas artwork will add a dash of romance and warmth to your day. We highly recommend that you give your special someone this unique 9th anniversary gift and share the most wonderful day of your lives with the one you love the most! This perfect 9 year anniversary gift can help them enjoy life's biggest moments.
2. Willow Bouquet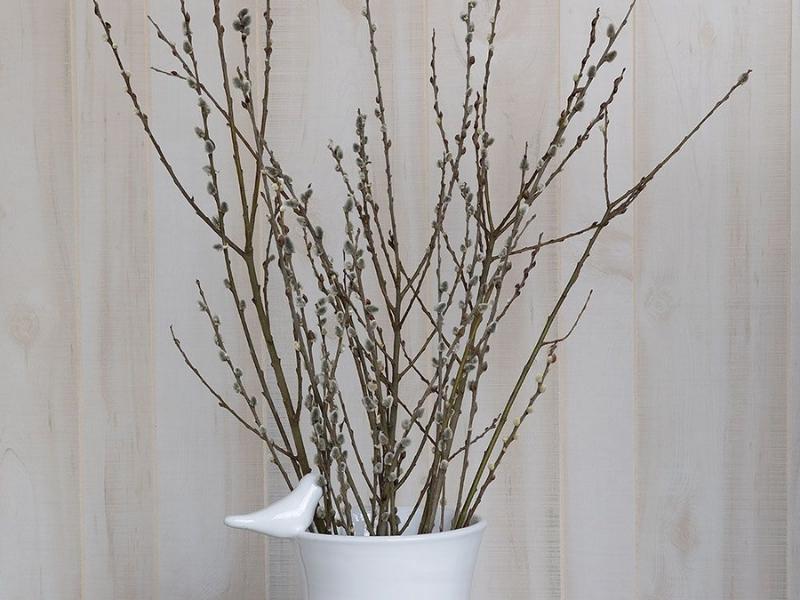 Flowers will never bore anyone, especially on their significant day. Arrangements of flowers in vases or planters for home decor may be done in either conventional or contemporary forms. A bouquet of willow is a perfect thing to be sent as the traditional gift for 9th anniversary.
3. Willow Picnic Basket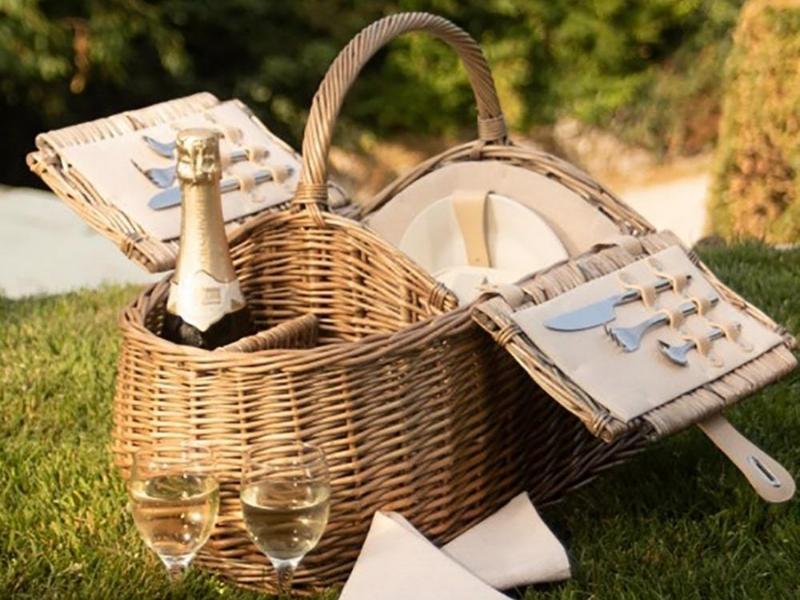 Willow is a fast-renewing plant fiber that may be woven into a variety of wood-like fences and construction materials. Many items are made from this helpful material such as a picnic basket. Food and utensils for a picnic are stored in a picnic basket or picnic hamper. There are a lot of picnics that do not go without a picnic basket.
4. Willow Wood Spoon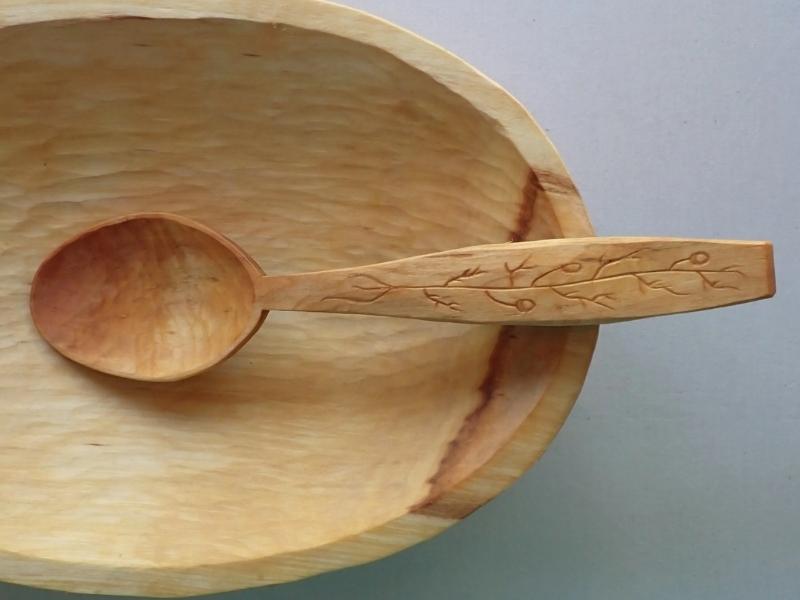 It is safe to use willow wooden spoons in the kitchen. Stainless steel and cast iron skillets will not be scratched by them. In addition, they do not create that annoying metal scraping on metal sound that disturbs the usual tranquility of stirring. In case your mate is a person who is in love with cooking, this element is a perfect willow wood anniversary gift for her/ him.
5. Pottery Dishes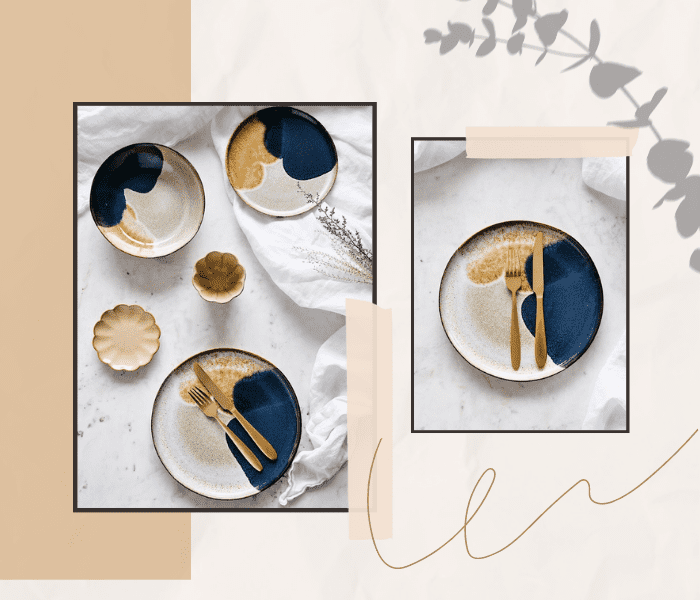 It is no surprise that ceramic plates are frequently given as ideas for the 9 year anniversary gift for wife. Each plate is a work of art that shows the artist's ingenuity and meticulousness. This is not only a spiritually significant 9th wedding anniversary gift, but it also demonstrates that the recipient and you appreciate beauty – true works of art.
6. Pottery Mugs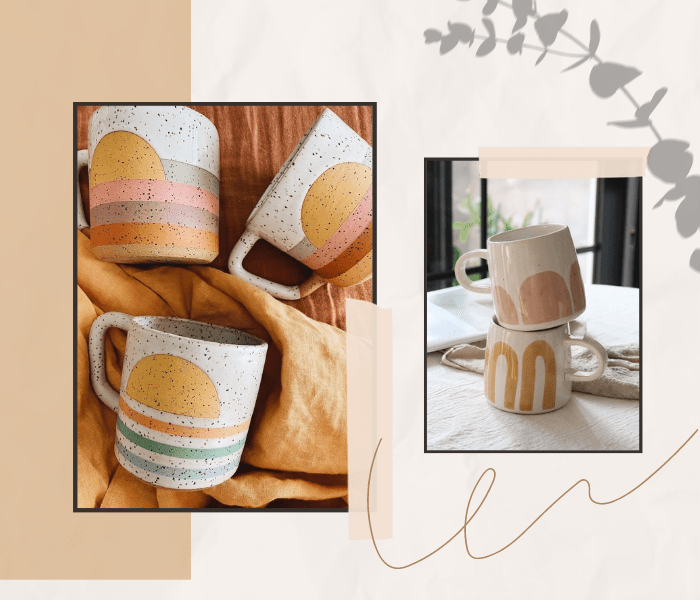 Brighten your morning coffee with these vintage and artistic pottery mugs. Dishwasher and microwave safe, these lovely cups are durable. Is your significant other a coffee enthusiast? For the ideal 9th year anniversary gift, match it with a stylish coffee machine.
7. Pottery Tea Set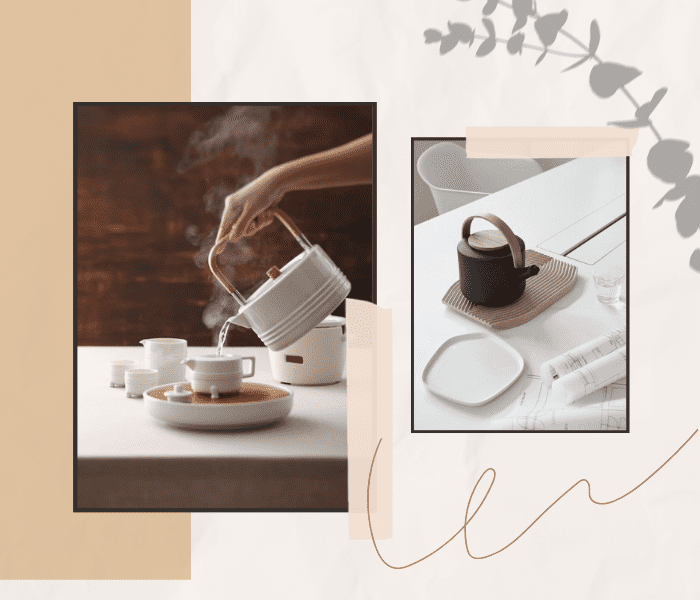 If you are anything like me, those calm few minutes in the morning while I sit and drink a cup of tea are a wonderful treat. With a ceramic tea set for 9th year wedding anniversary gift for husband, that moment will be even better. These textured cream designs are likely to be matcha, tea, and other beverage favorites.
8. Pottery Sculpture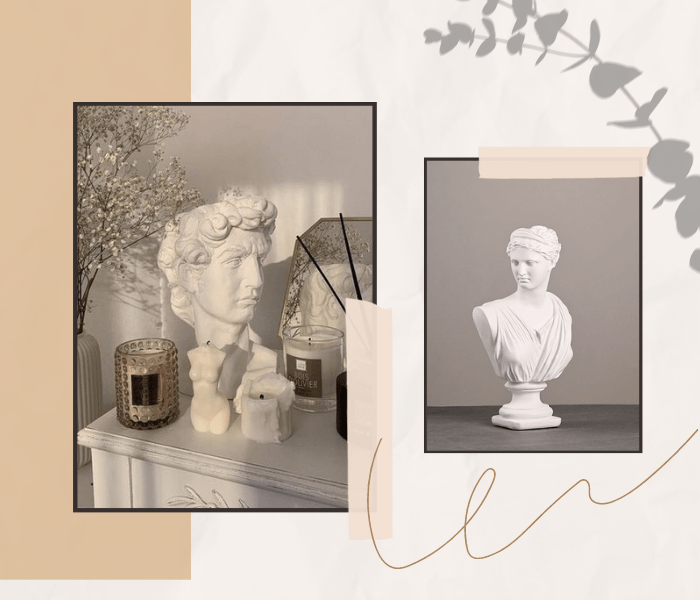 So unique and creative! Ceramic statues are not only a thoughtful and perfect gift for this 9 year anniversary gift traditional and modern, but they also make a stunning touch to any home. These one-of-a-kind clay statues will bring a breath of fresh air into your home.
9. Ceramic Lamp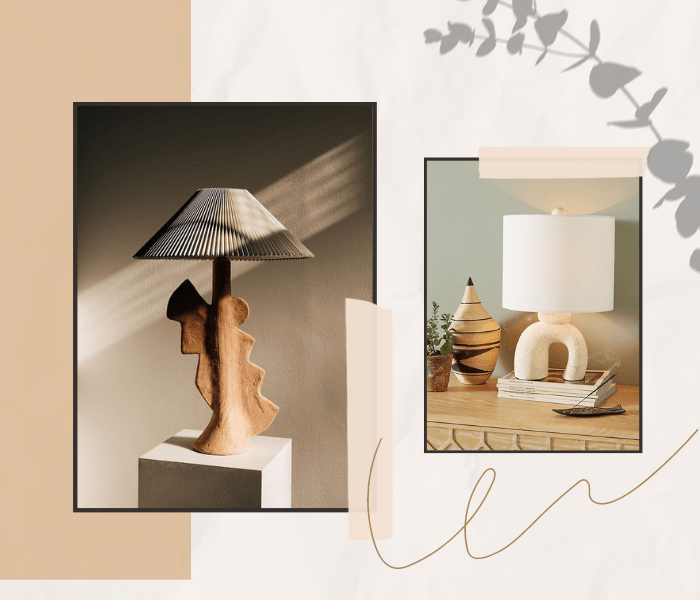 If your spouse enjoys home decor, I am sure he or she will want to get this lovely ceramic lamp. Each lamp has its own distinct and charming appeal, ranging from classic to modern design. So, as something for your 9th year anniversary gift traditional, give it a try.
10. Pottery Vases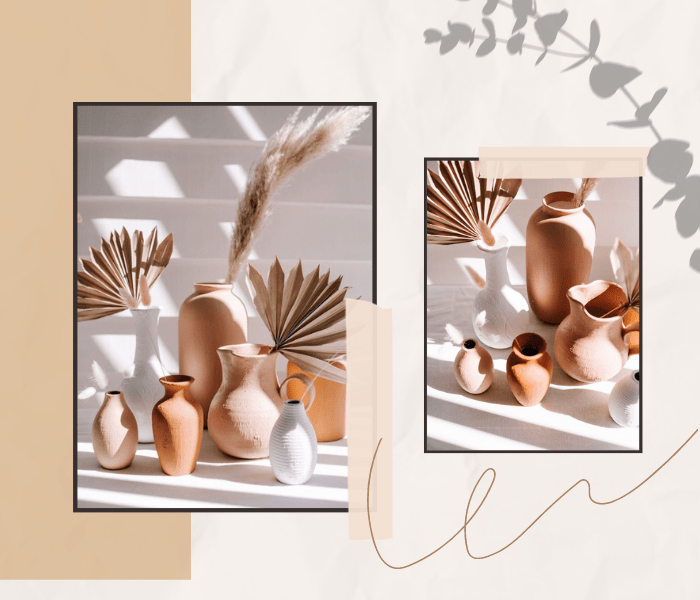 I am sure a gorgeous pottery vase would be a stylish addition to any dinner party or brunch at home. Furthermore, arranging flowers in elegant ceramic vases is a stress-relieving approach. Do not forget a potter vase when sending a flower bouquet as the 9th year anniversary gift for her!
11. Pottery Spice Jars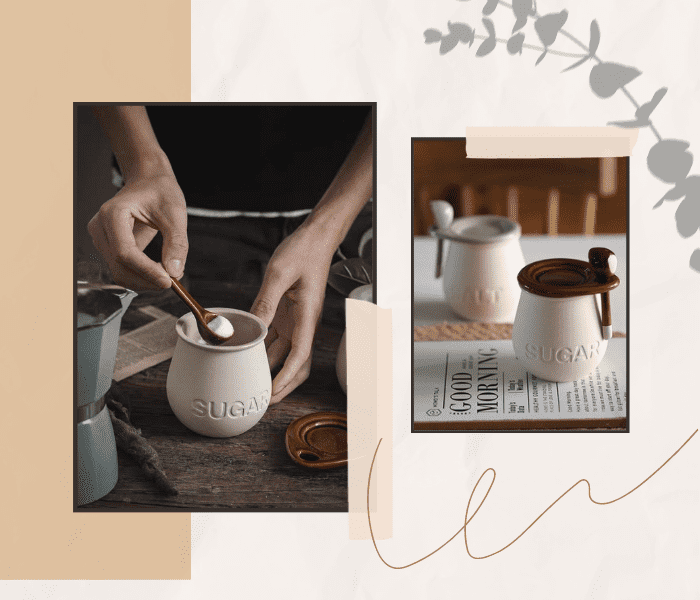 Spice jars made of ceramic are a must-have in any kitchen. Its attractive appearance will ensure that she or he has a good time while cooking. It is a wonderful traditional gift for 9th anniversary for your sweetheart.
12. Ceramic Synergy Oil Burner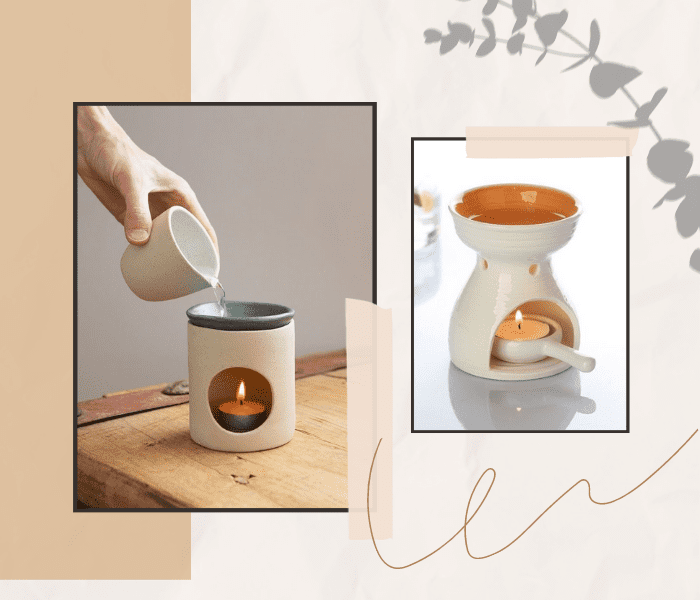 Make the air of your home fresh and aromatic with herbs with the synergy oil burner. Turn on some classical music, close your eyes slowly, and breathe in the nebulizer's smell. This is unquestionably a moment that everyone desires to savor. Make your day become romantic with this 9th anniversary gift!
13. Pottery Hanging Planter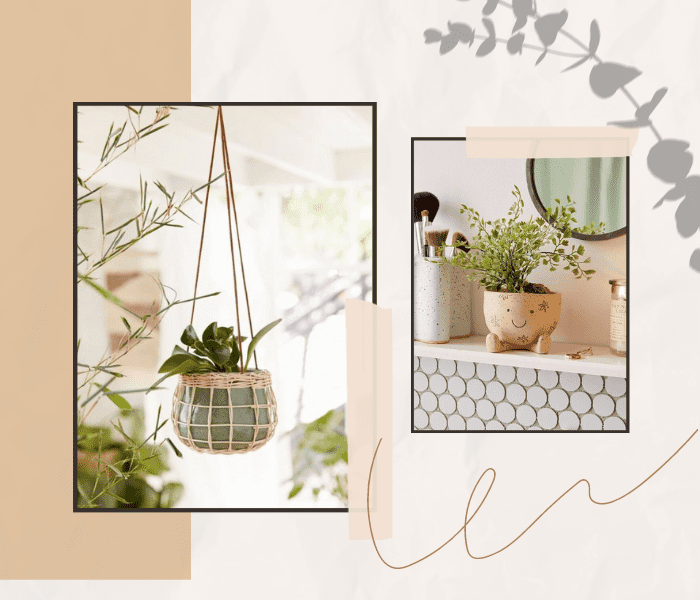 Plants keep your home feeling fresh and energized. Maybe it's time to find something for pottery 9th anniversary gift ideas that energizes him/her. After a long day at work, those who look at a fresh and gorgeous ceramic pot will feel relaxed.
14. Funny Pottery Plates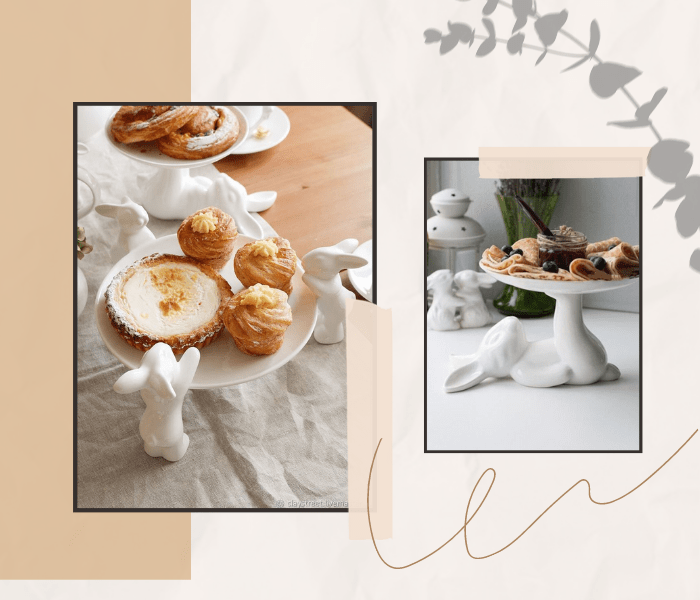 These funny plates will brighten up your breakfast. No one can deny the adorableness of these small things when are sent as the 9th year wedding anniversary gift for husband.
15. Personalized pottery plates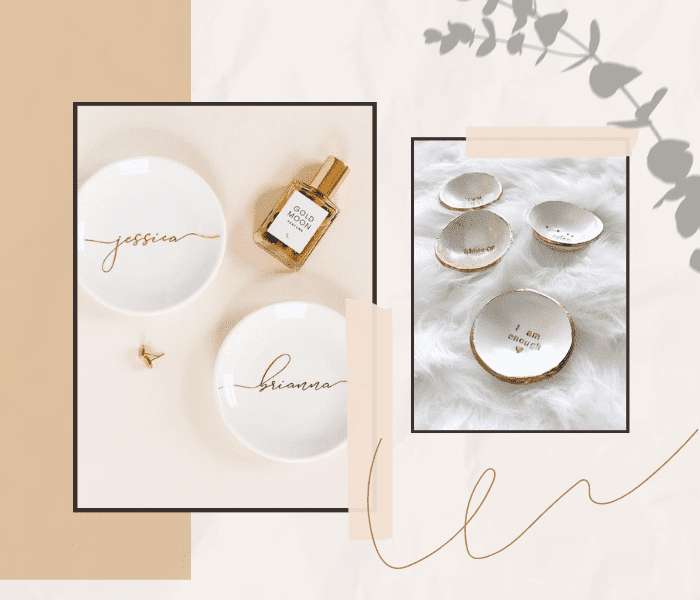 The artistic something for the 9th year anniversary gift is personalized plates with unique patterns, wedding date, or anniversary date. Whenever enjoying food on this plate, she will be reminded of you and the wonderful memories you shared.
16. Ceramic Sake Wine Set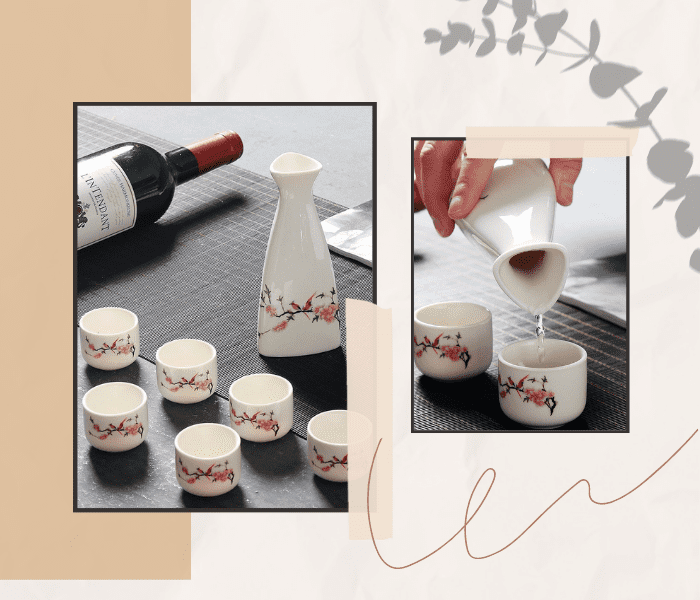 A sake wine set with a traditional cherry blossom pattern will make the table more special than ever. On weekends, he can enjoy a glass of wine with this fantastic sake wine set. He will surely be excited about this traditional gift for 9th anniversary.
17. Pottery Shaving Bowls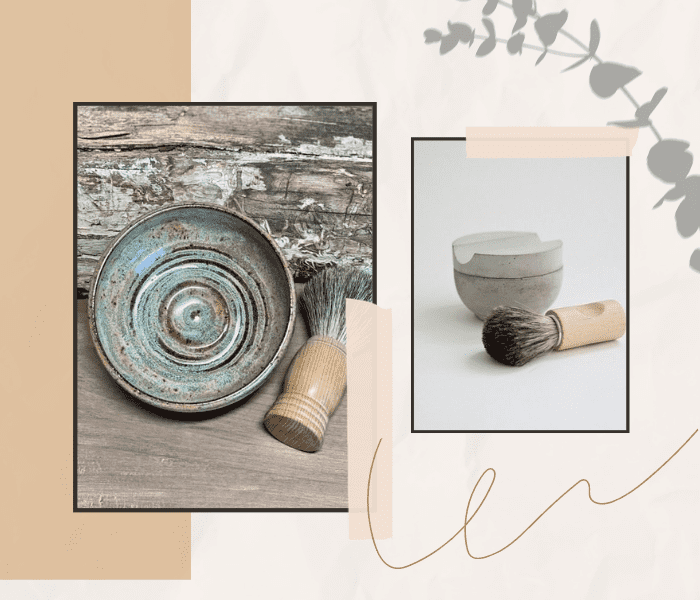 A good set of pottery-shaving bowls is essential for any man. This item will make your mate's life a lot easier. As a result, choose shaving bowls in his favorite color and type. Whenever receive these pottery anniversary gifts for him from you, he will be delighted without any doubt.
18. Pottery Accessories Plate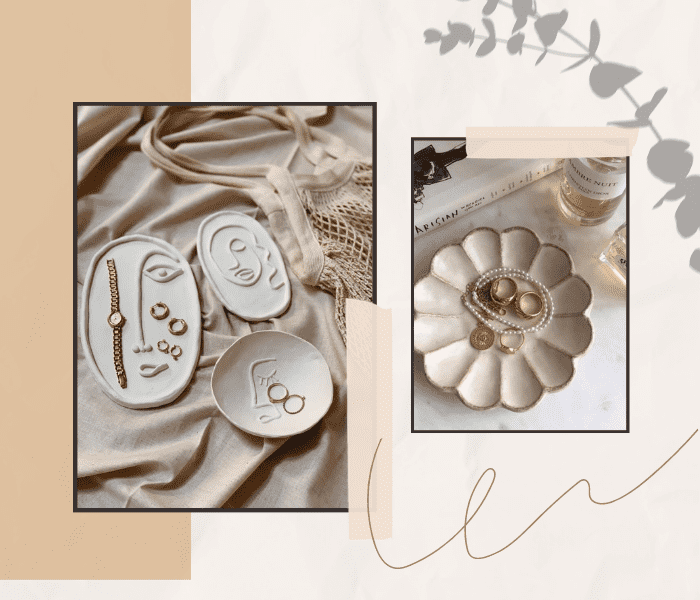 Every lady has a special place in her home where she keeps her favorite pieces of jewelry. As her favorite corner decoration, give her this charming pottery accessories plate. She will be amazed by this 9 year anniversary gift for wife.
19. Pottery Bottle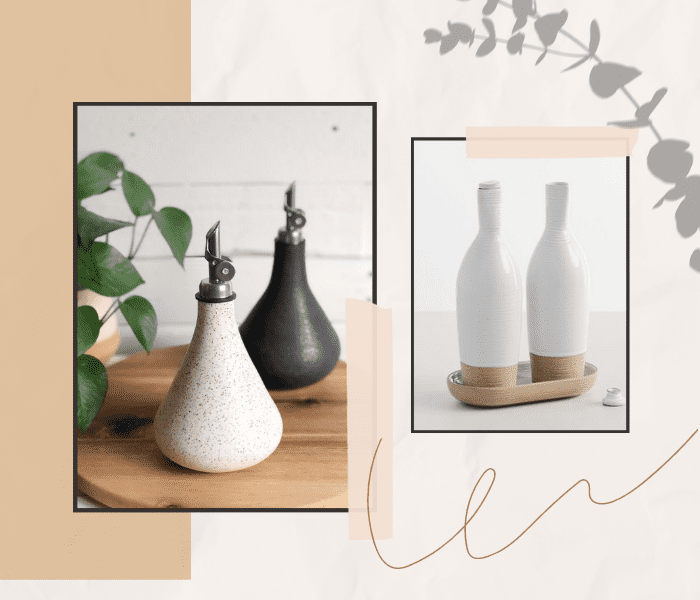 A ceramic vase can be used for a variety of purposes. They can be used as bottles for essential oils or to store skincare goods. Consider this item as a 9th year anniversary gift traditional for your spouse to make her/ him deeply fall in love with you!
Do you know that pottery products are also modern 2nd anniversary gifts? Check out the blog to find more ideas to deepen your love beautifully!
20. Stunning floral dish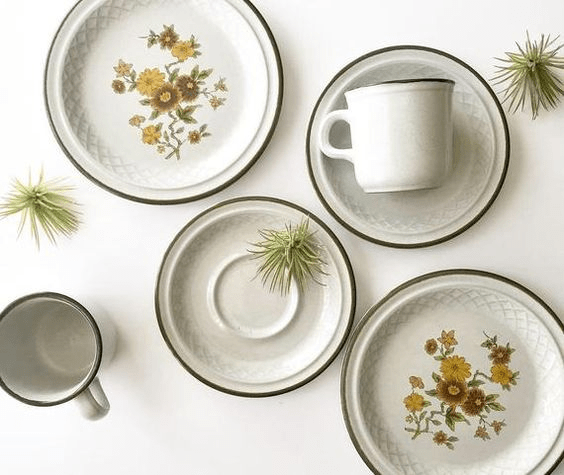 Highlight the milestone by giving your wife a set of floral dishes. It connects the traditional theme of your 9th anniversary creatively, adding memorable experiences while enjoying meals using these plates. Such a smart 9th anniversary gift idea to follow! This gift represents a stable and loving marriage for 9 years.
>>> Looking for more ideas about 37+ Sparkling 45th Anniversary Gift and top 45+ Fresh 47th Anniversary Gift for parents?
Modern 9th Anniversary Gift Ideas
21. Stylish sapphire ring for 9th year anniversary gift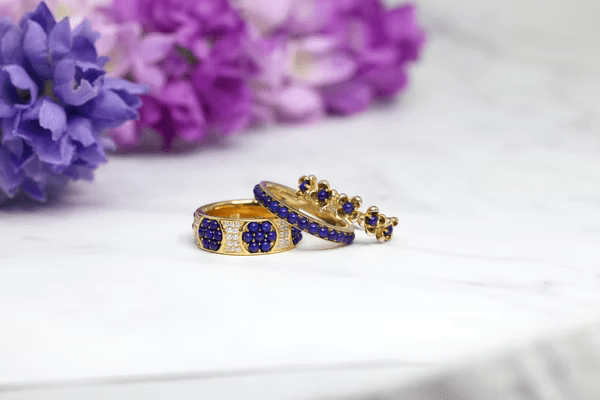 Sapphires have long been a favorite of nobility because of their beauty, recognition, and power, most famously as the central stone in Kate Middleton and Princess Diana's engagement rings. Gemstone sapphire is known for its wisdom and noble qualities as well as its honesty and fidelity as an engagement ring gemstone.
Hence, surprise your wife with blue sapphire rings as the ninth wedding anniversary gift ideas. They will surely be lovely gestures to give your life partner luxurious jewelry to thank her for being with you through the past four years.
22. Leather Jacket
Wearing a leather jacket is a certain way to stay warm throughout the winter months. A quality leather jacket for a modern 9th anniversary gift should be smooth to the touch, with no visible defects. It should be supple, not dry or rigid. It should be free of lumps and be able to bend without difficulty. This might be an indication of low quality.
23. Leather Luggage Tag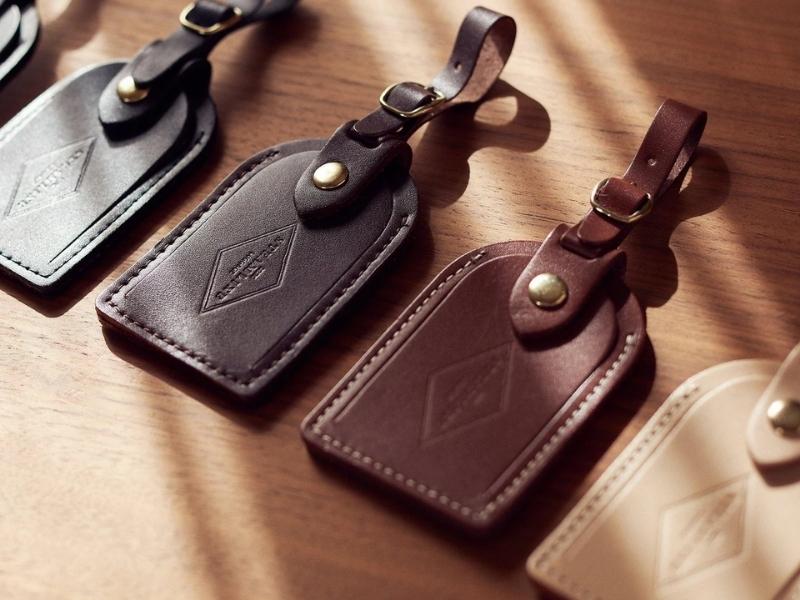 Lost baggage may be found with the use of a secure luggage tag that includes readable information. The name, email address, and phone number of the owner should be included on every baggage tag. If your mate is a big fan of traveling, do not miss out on this product to give him/ her as the 9th anniversary gift modern.
24. Leather Watch Strap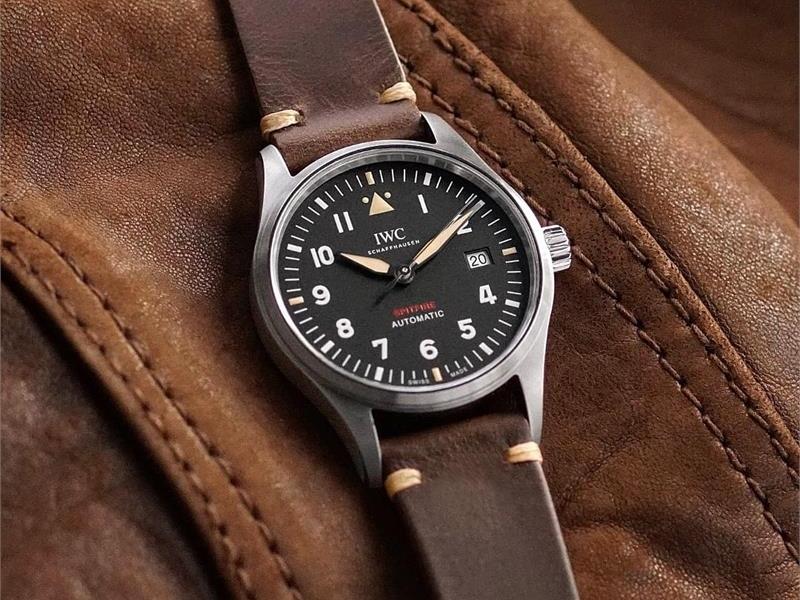 It is possible to alter your appearance with a leather watchband. Having a variety of straps on hand is quite convenient. As long as you have a variety of leather straps, you may alter the look and color of your watch to match your mood. There is no need to limit yourself to a single kind of leather. Thus, let's grab the opportunity to make yourselves look better with this 9 year anniversary gift for wife.
25. Leather Journal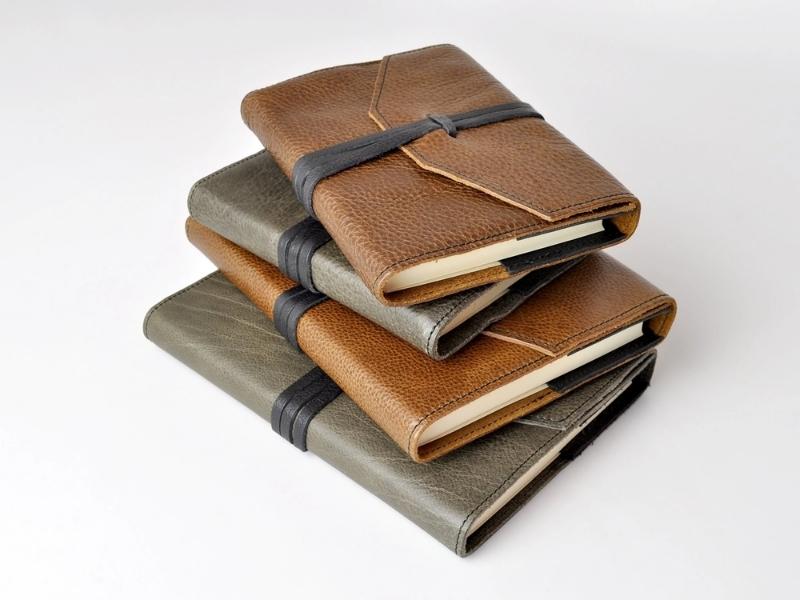 To make inspire you to spend time writing, there are a variety of ways to customize, emboss, and beautify your journal. A leather item is a perfect 9th year wedding anniversary gift for husband to create an outstanding journal than ever. Anyone who is creative or contemplative will love these!
>>> Show your gratitude with these anniversary gifts for parents!
26. Leather Desk Chair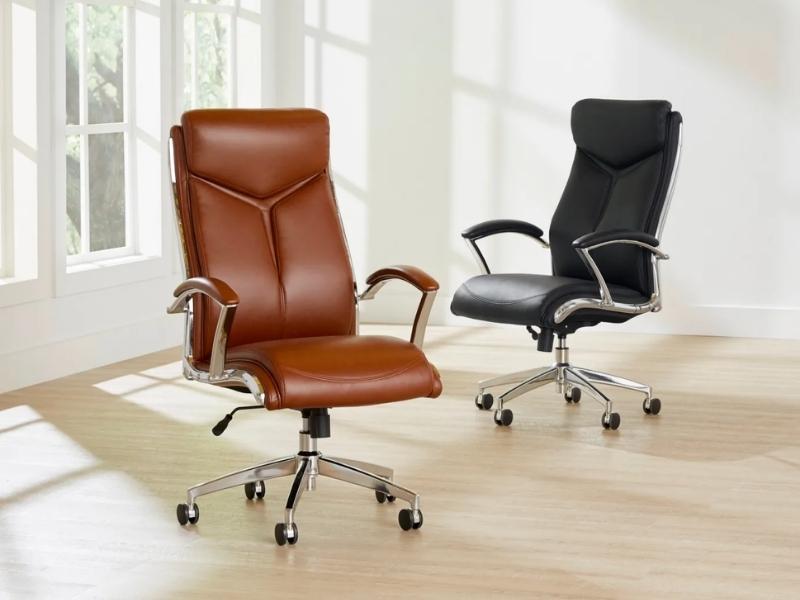 To create a lasting impression, leather chairs are designed to look good, ideal for making good memory with your mate. They will improve posture for a lower risk of aches, pains, injuries, and long-term health problems. Thus, consider sending this as a 9th anniversary gift for husband.
27. Leather Touchscreen Gloves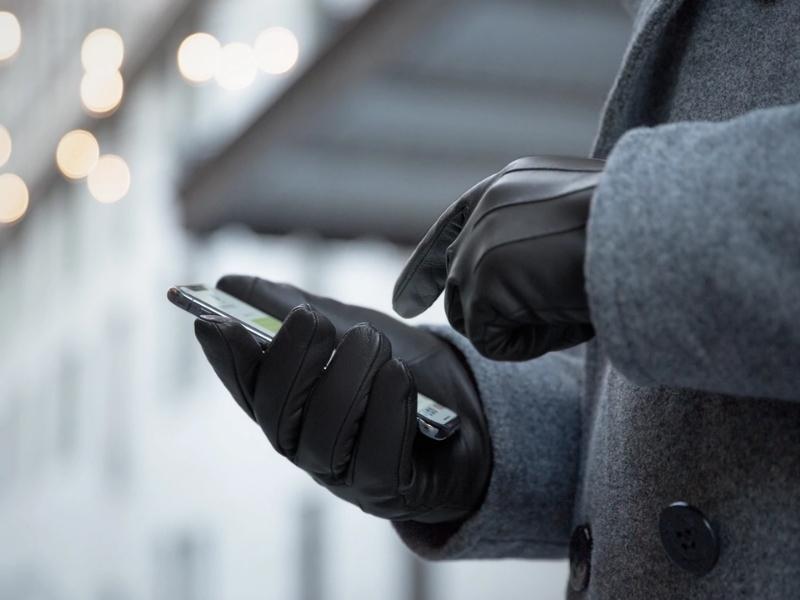 It is possible to use touchscreen phones and other gadgets on the move thanks to leather that has been treated with touchscreen technology. If your lover can not stand to take your gloves off to use your phone in the freezing cold, this luxurious item is an excellent ninth-year anniversary present for him/ her.
28. Leather Backpack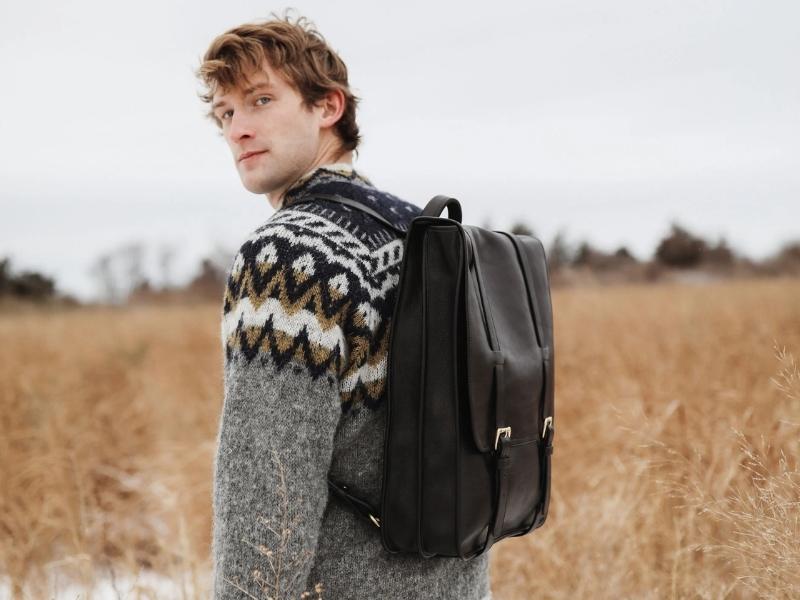 The leather backpack as the 9 year anniversary gift traditional and modern is a stylish, weatherproof, and long-lasting alternative to cotton bags because of its smooth, supple feel and rich appearance. It has a classic style and is made to endure.
29. AirPods Leather Case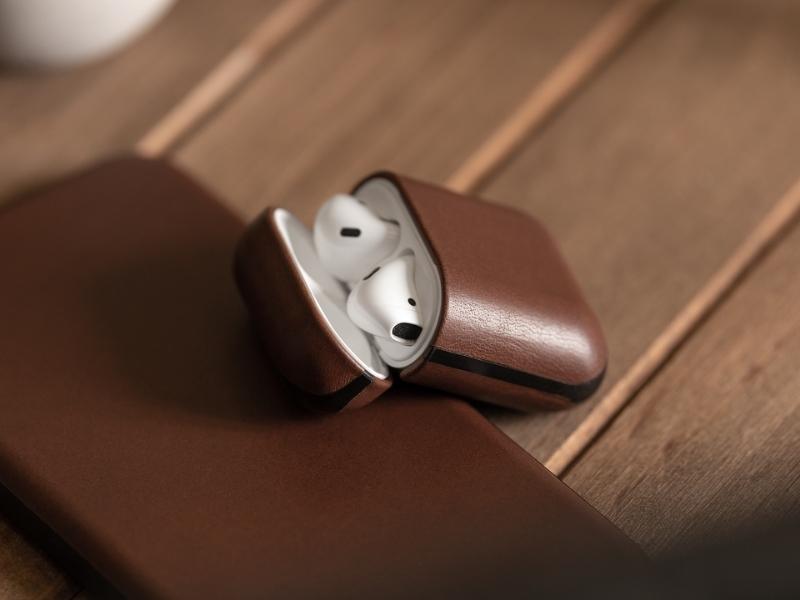 To top it all off, a leather case is very robust and scratch-resistant. Avoid exposing your AirPods to high temperatures or humidity. As a result, the leather case as a modern 9th anniversary gift can be cleaned with a moist towel or a leather cleaning solution if it becomes soiled.
30. Leather iPhone Case
Sending a leather iPhone case as a ninth year anniversary gift offers the phone a high-quality aesthetic that goes with everything. You may carry your phone in any bag or backpack or even in your pocket and be certain that your phone will never clash with your outfit. If you can customize it with a little humor, It will be a memorable funny wedding anniversary gift for her.
31. Leather Bracelet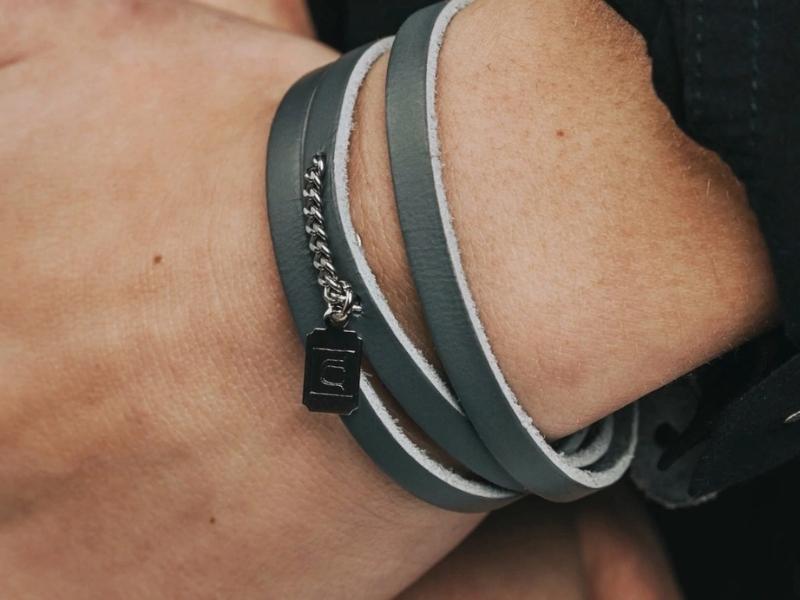 A real classy leather bracelet was made to warm your wrist all of the year. It is trendy and elegant detail to your look. A small metal piece belonged will shine with every move of your hand. You can wear it all day long, time-wise the bracelet comes softer and closer to your skin and body. That will be a fancy 9th wedding anniversary gift.
32. Designer Leather Tote
If you want to give your wife a gift that she would truly appreciate, consider a designer leather tote. If you've been with your spouse for nine years, it's time to treat her to a new luxury purse. Kate Spade has created a stylish bag that can be used year-round. There are also three internal compartments for stowing all their essentials in chic secrecy.
33. The Leather Music Sheet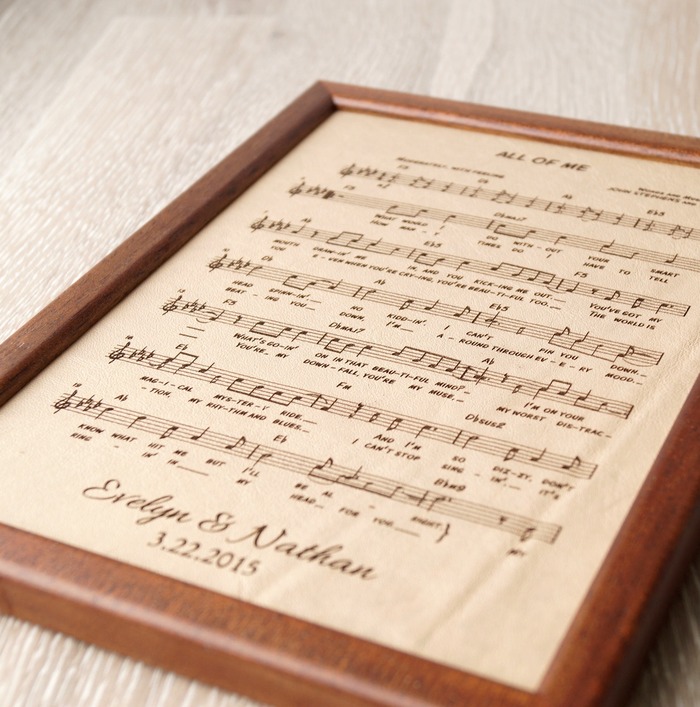 Celebrate the nine beautiful years that have passed since your wedding day by having a leather-engraved music sheet of your first dance made into a keepsake. Your significant other will always be reminded of happy times when they glance at this one-of-a-kind artwork.
34. Leather Map Art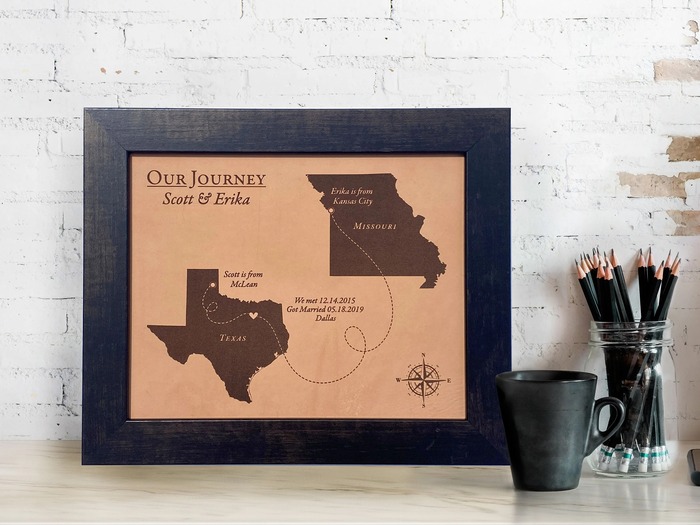 Give this leather print to your husband or wife on your ninth wedding anniversary. With the use of maps, it shows significant locations in your relationship's history. You may show off the place you first met, the venue of your wedding, and the locale of your honeymoon.
Maybe you love to read more about:
These are the best 9th anniversary gifts you may give to your significant other. Leather is a contemporary 9th wedding anniversary gift, while pottery and willow are traditional ones. You may make your sweetheart fall in love with you if you match his/her personality type to yours. Oh Canvas's goal is to provide you with the most up-to-date information. Hence, do not hesitate to leave your thoughts in the comment section below!