Your next anniversary may have slipped your mind since you two are so busy. These last minute anniversary gifts for busy couples will ensure that you can still surprise your spouse. Even if you have just a few days' notice, you may purchase online and have these anniversary ideas rush-shipped in one or two days. These creative and one-of-a-kind ideas from the Oh Canvas team are sure to please your loved ones.
41+ Good Last Minute Anniversary Gifts
Last Minute Anniversary Gifts for Him
1. Custom Wine Lable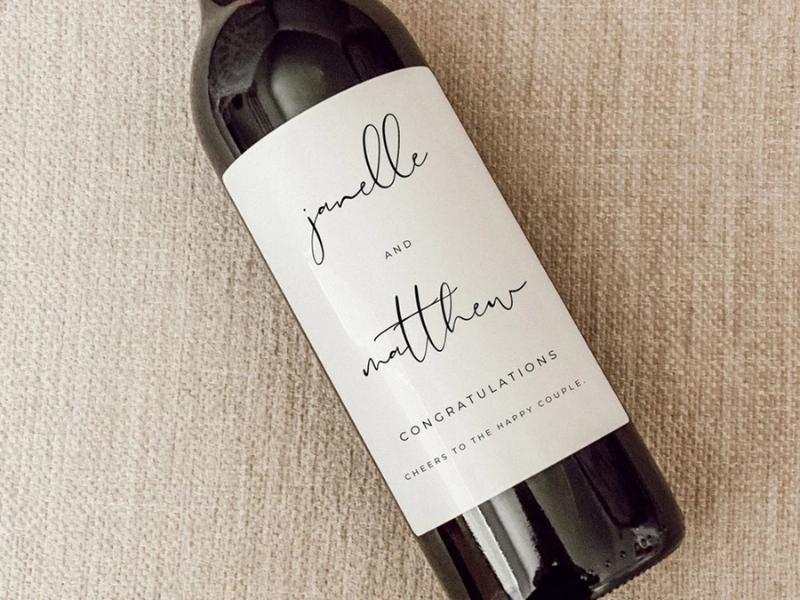 Consider this customized wine label as what to get a man for an anniversary. Even if he doesn't drink wine, you may use this label to dress up a bottle of his favorite booze and have him believe that you put in hours of thought into it.
2. Picnic Basket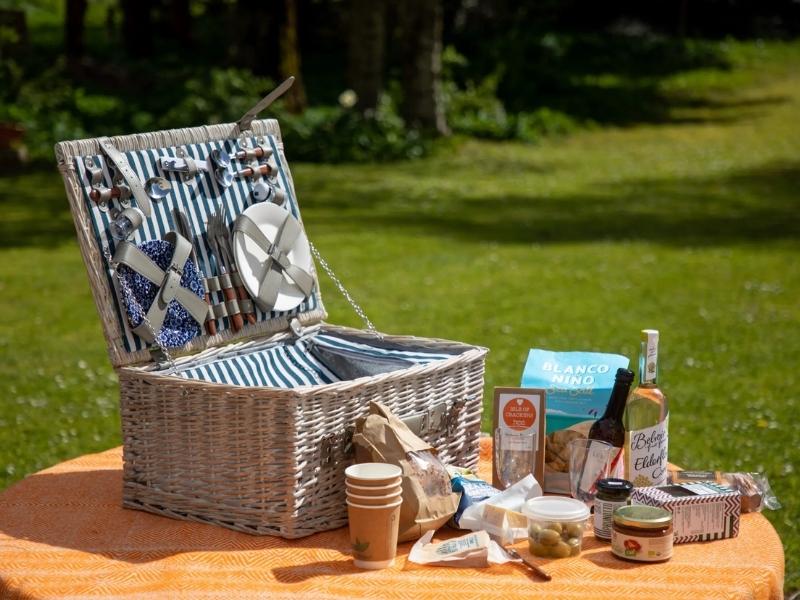 A picnic for two can be put together in a jiffy by picking up a few items from the prepared foods section of your local supermarket. You may buy beautiful picnic baskets online that include coolers for food that has to be kept cold.
Don't want to get up and leave your computer! All you need to do is place an order for wine and a gourmet food box as one of last minute anniversary gifts for him. The entire family may have a picnic in the park on a nice day to commemorate their anniversary.
3. A Bouquet to Satisfy any Sweet Tooth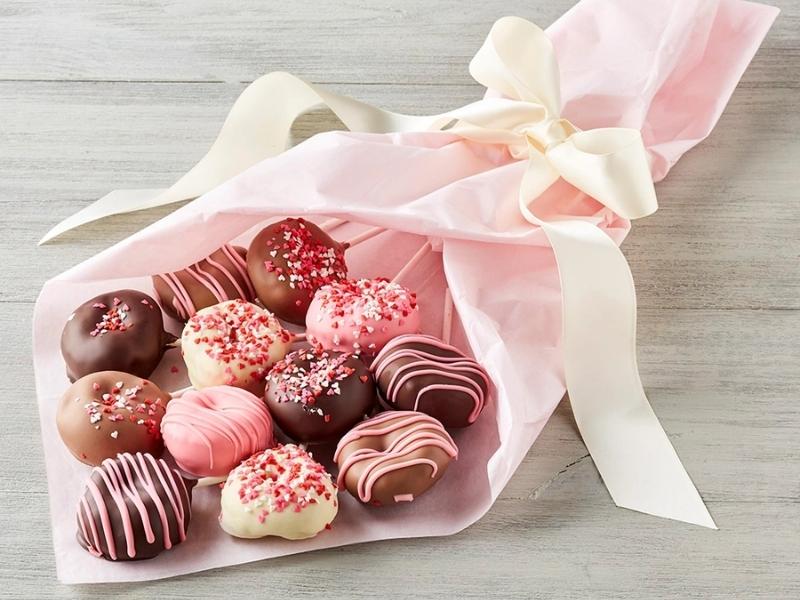 Even if you can't cook them breakfast in bed, you can still make their morning extra delicious with this bouquet of donuts and cake pops as good last minute anniversary gifts. Chocolate dripping and candy toppers adorn these bite-sized morsels, which come in two flavors: dark and white. Best of all, expedited delivery is available for those that need to order right now.
4. Watch Display Case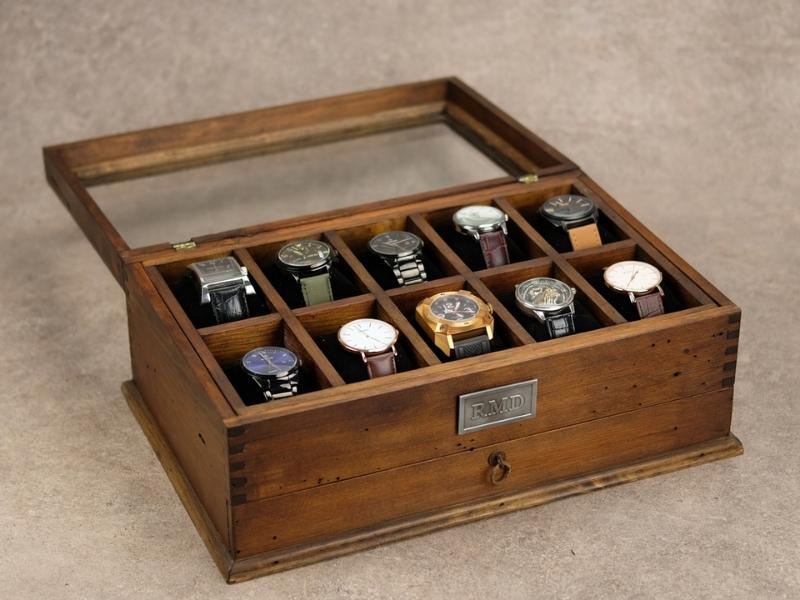 When everything else fails, a helpful last minute gift for anniversary might be a good alternative. Because you know he'll use it every day, this watch display case is a great present! In addition to keeping his watches and other accessories safe and secure in one place; it's an excellent present choice. This elegant valet box would look great on his nightstand or dresser.
5. Full Moon Lamp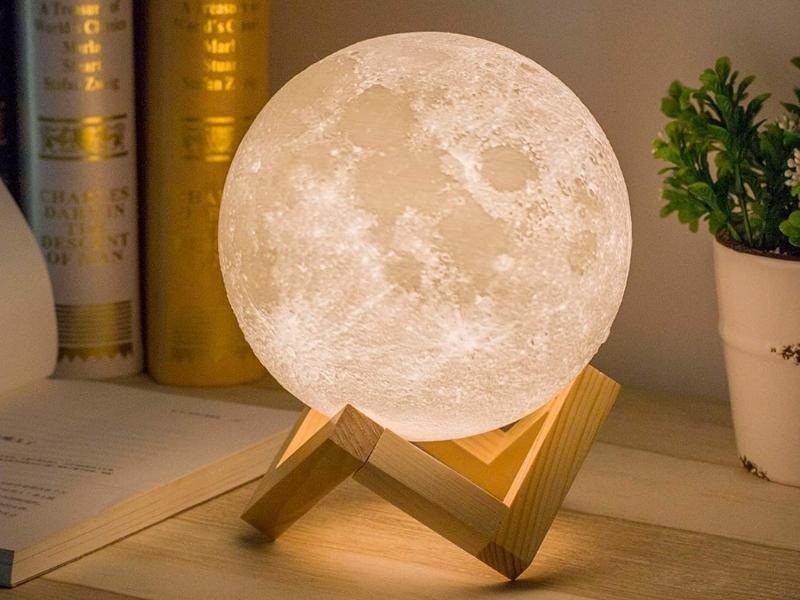 Particularly if it's as distinctive as this moon lamp, last minute anniversary gifts for boyfriend might be a real challenge to find. Whether it's in his bedroom, man cave, or workplace, he'll be amazed by this magnificent lighting. He'll be blown away by the attention to detail in this present, and he'll know how much you care for him on your anniversary when he sees it.
6. Wooden Engraved Bottle Boxes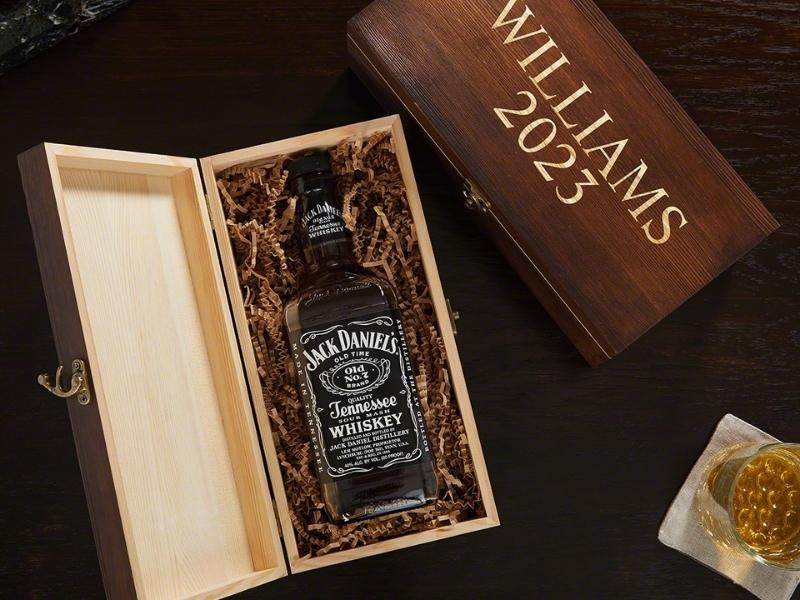 Last-minute anniversary gifts for him may be as simple as picking up a bottle of his favorite booze; yet, for such a special occasion, a bottle of liquor is a poor choice. As a result, these wooden engraved bottle cases are ideal gifts. To keep a special bottle of liquor or even small mementos from your time together safe, he'll be fascinated by the inventiveness of these handsome boxes.
7. Custom Gift For Him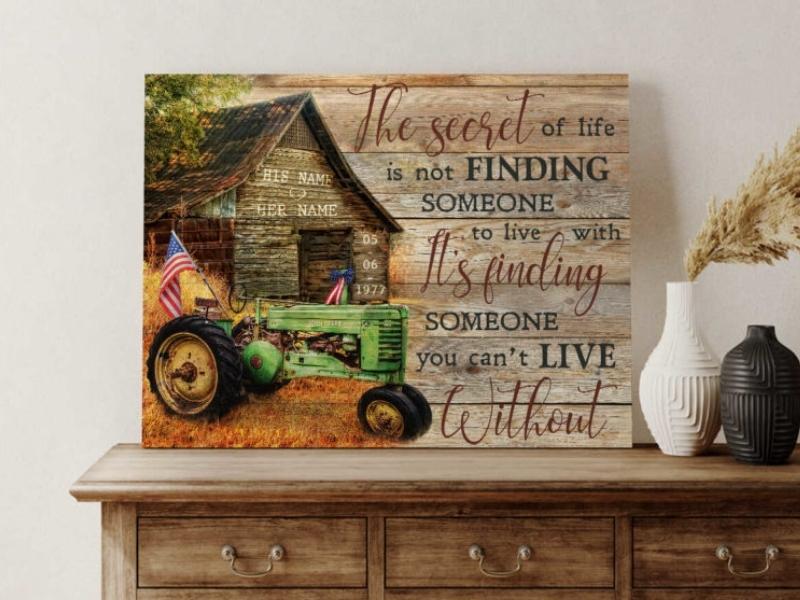 Having a tranquil farm life could be a dream shared by a lot of newlyweds. Relaxation and comfort are brought to us by it. However, not everyone lives a life of reminiscence nowadays. Personalized john deere tractor prints like this one might be of assistance in this regard. It brings up old memories, but it also provides a sense of peace and tranquility.
In addition to being a cute piece of wall art, this John Deere gift may be one of the last minute one year anniversary gifts for him. It's a wonderful method to express your affection and send heartfelt sentiments.
8. Silky Smooth Robe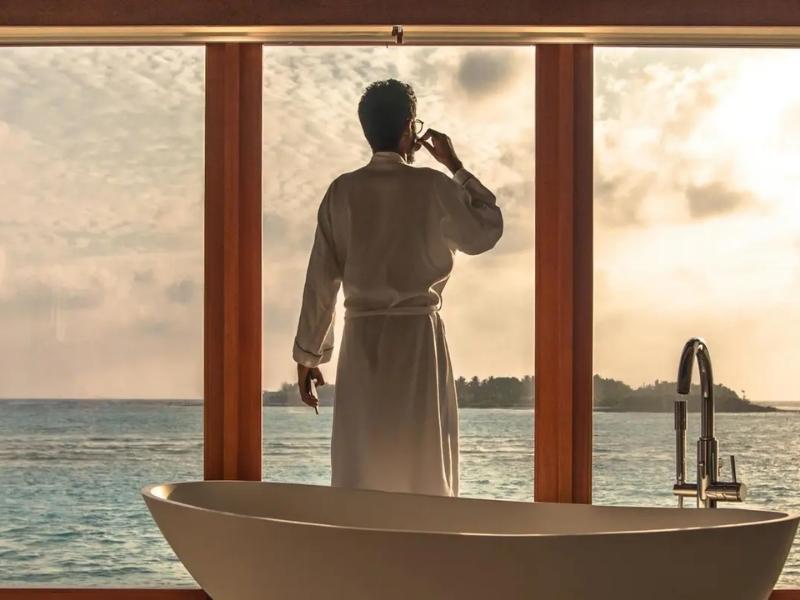 If you're short on time, this silk robe is the perfect last-minute present for him! He'll be more relaxed than he's ever been when he's wearing this silky-smooth robe as he relaxes! He'll be overjoyed that you were able to track down such last minute 2nd anniversary gifts.
9. Microwavable Nested Storage Bowls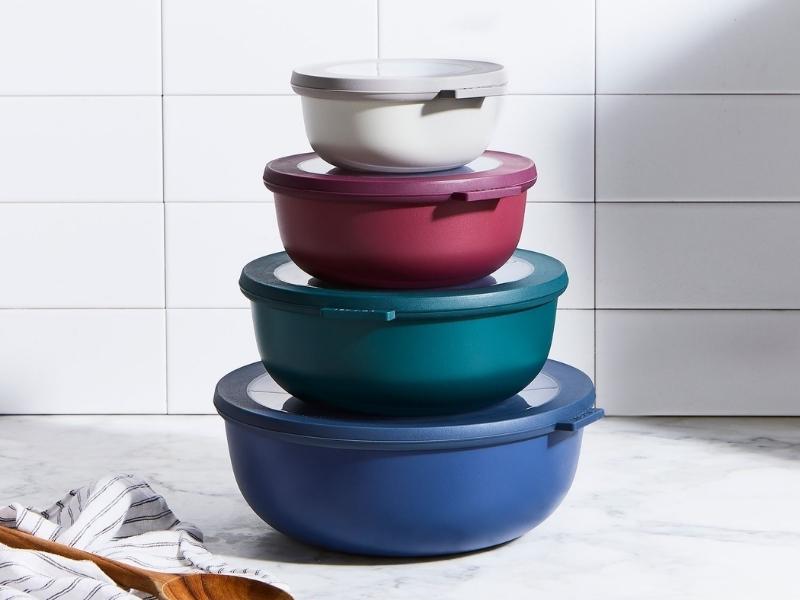 A full dining table is no longer an option for most people these days. The days of silverware, linen napkins, and elaborate serving platters for veggie sides are over. This set of microwaveable storage dishes is ideal for last minute DIY anniversary gifts for husband. Use these to keep food fresh or frozen in the kitchen. When it's time to eat, simply reheat the food in the bowls and serve it that way! What a time saver!
>>> Read more: 36+ Sweet 16th Anniversary Gift for Husband & Wife
Last Minute Anniversary Gifts for Her
10. "To my wife" Blanket From Husband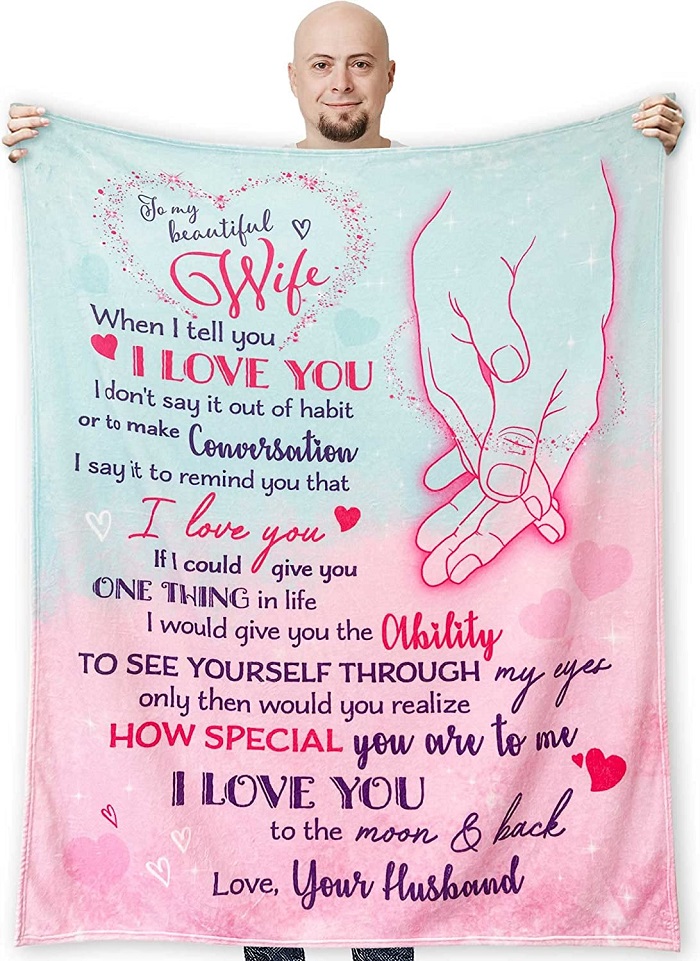 You can show your wife how much you care with this customized blanket. The warmth it provides is secondary to the joy, strength, and love it is meant to spread. Your whole family can gather around the couch or bed, wrap up in cozy blankets, and enjoy a night of watching their favorite shows together.
11. A Gift that's as Uniquely Sweet as She is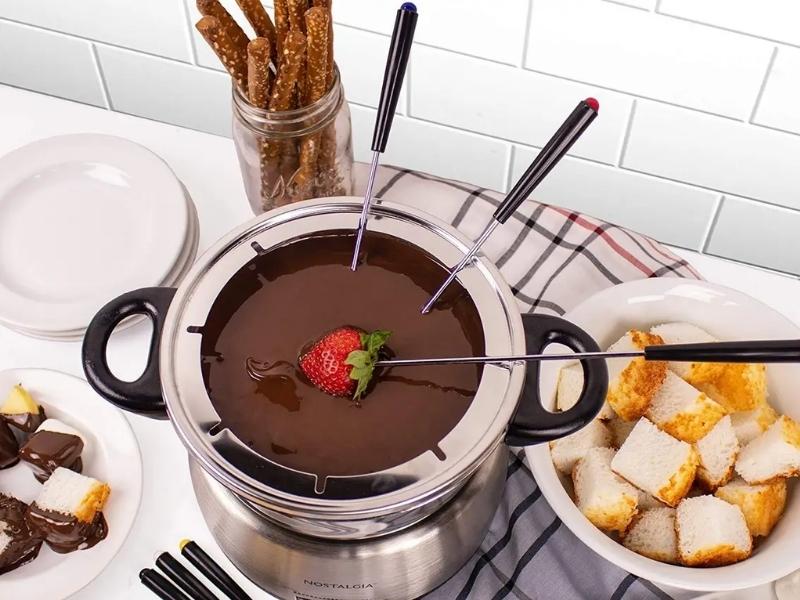 Giving just got a whole lot more enjoyable. Once the gift has been redeemed, the recipient can pick the treats they want to receive, making it one of last minute anniversary gifts for her for a picky eater.
12. Bath Gift Set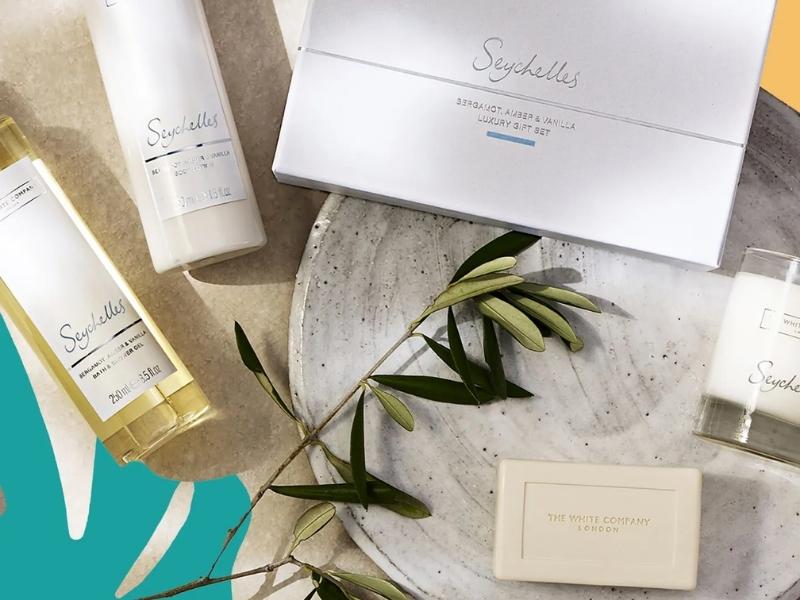 When it comes to the best last minute anniversary gifts for her, a luxury bath set is an excellent choice. Everything she needs for a comfortable night in is included in this high-quality kit. After a night in the bathroom with this bath set, she'll feel like a new woman from head to toe.
13. Sunglasses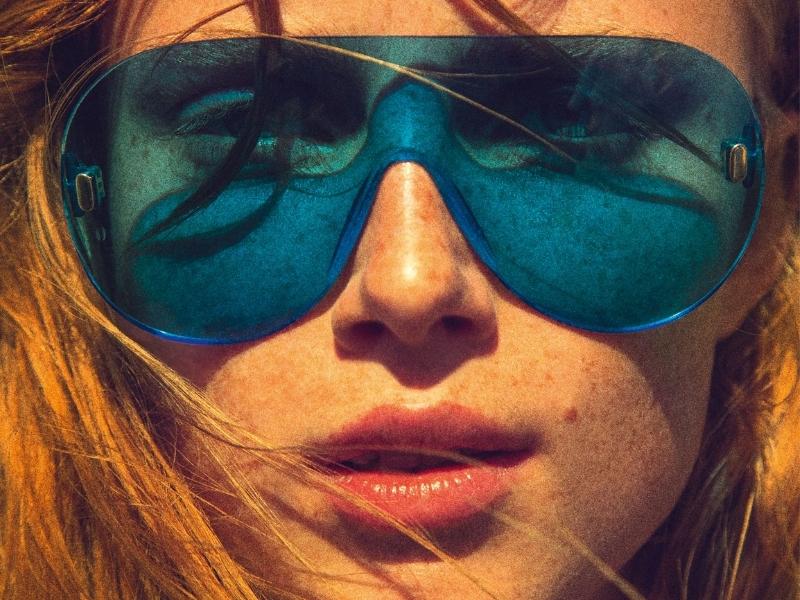 A good pair of sunglasses is a must-have for any woman. If you're looking for last minute anniversary gifts for girlfriend, these sunglasses will fit the bill. You can be sure that she will enjoy the brand name present without having to worry about the price tag, and you'll get some additional points with her as a result.
14. Gift Set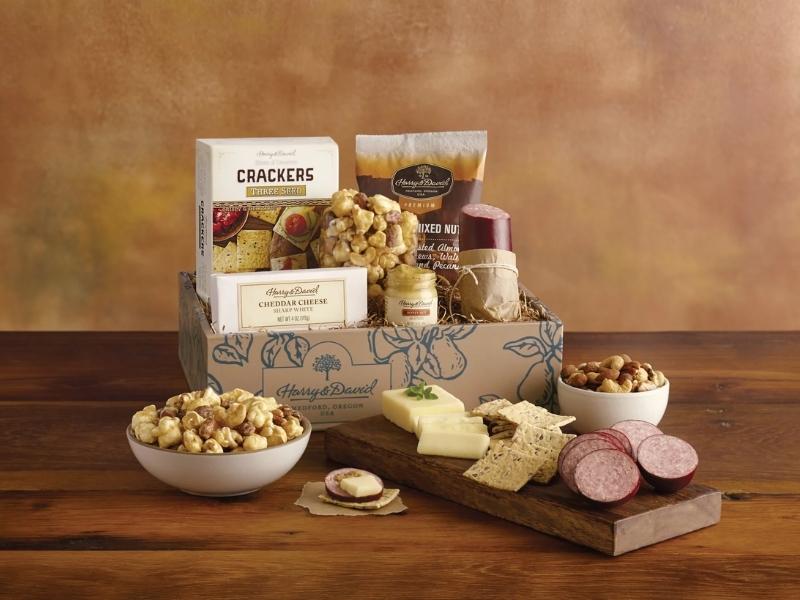 Many individuals appreciate getting items in gift boxes. If you know someone who enjoys trying out different foods, give them this snack gift package. These nutritious snacks will be welcomed by your wife, who will appreciate your last minute anniversary gifts for her.
15. A pair of Apple AirPods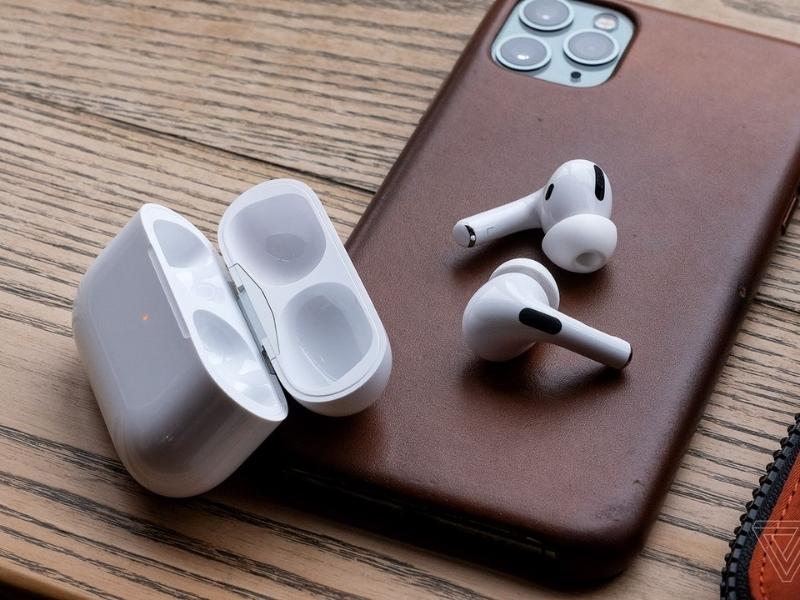 It's possible to get a pair of them online and have them sent quickly or picked up the same day, depending on how last-minute we're talking.
16. Happy Anniversary Images Gift
We're sure you're always reminding her that she is the love of your life. Our Photo Collage Canvas Print is the perfect last minute anniversary present for wife for telling your story.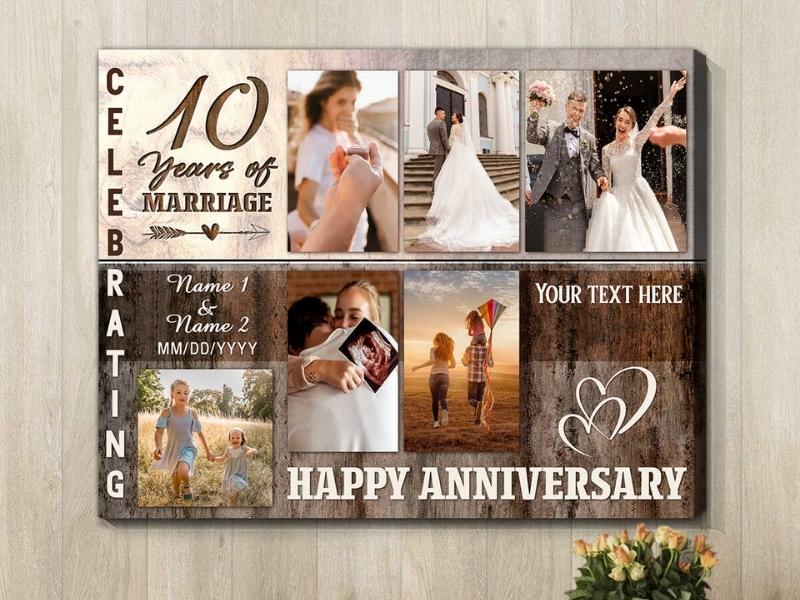 It's a gorgeous canvas print that tells your loved one how much you care. Whether it's your anniversary or her birthday, your lovely companion deserves a thoughtful present. You don't even have to wait for a special occasion to gift it to them; you may do it as a surprise.
Our Gifts For Couples Wall Art Oh Canvas lets you upload images and change the names of the people in them. A high-quality picture collage canvas print is a wonderful way to honor their presence in your life.
17. A Low-maintenance Plant Service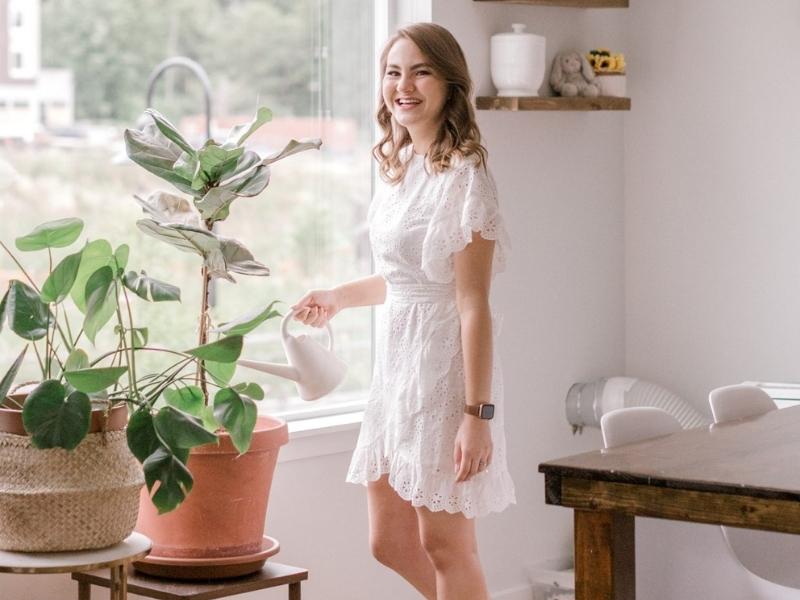 It doesn't matter how inexperienced you are when it comes to gardening; you can still have a successful garden. An easy-to-care-for houseplant is sent to subscribers each month in a chic ceramic container. For those who want to grow their own plants, this is one of the great last-minute 5-year anniversary gifts for her.
18. A Flower Subscription Service for Freshly Delivered Blooms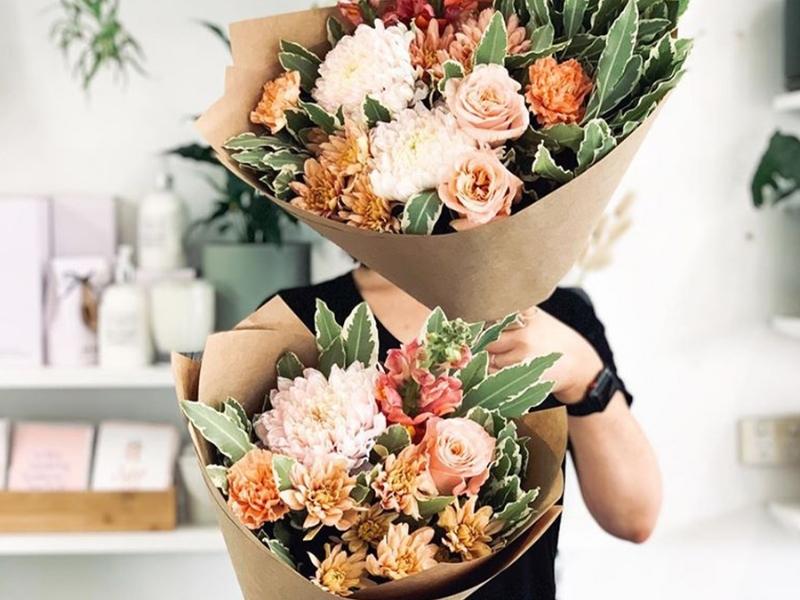 Sending stunning bouquets on a regular basis may be done weekly, biweekly, or monthly, depending on your preference. Floral themes range from roses and plants to pet-friendly options. If you're looking for cute last minute anniversary gifts, look no further.
19. Nespresso Machine or Accessories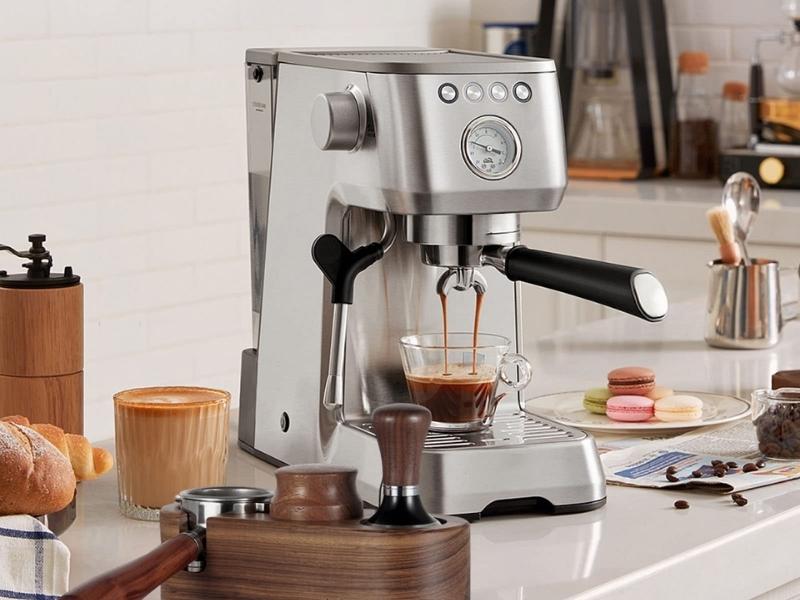 Because Starbucks is a part of their daily routine, your spouse may miss the familiarity of the place. Don't let them suffer in the absence of a personal barista. You may use a Nespresso to produce a basic cup of coffee or an espresso-based cocktail of your choice. Just a few buttons away are their double-tall mocha latte with a generous amount of extra foam.
For those who already own a Nespresso machine, give them some stylish coffee station accessories to enhance their experience.
20. Jewelry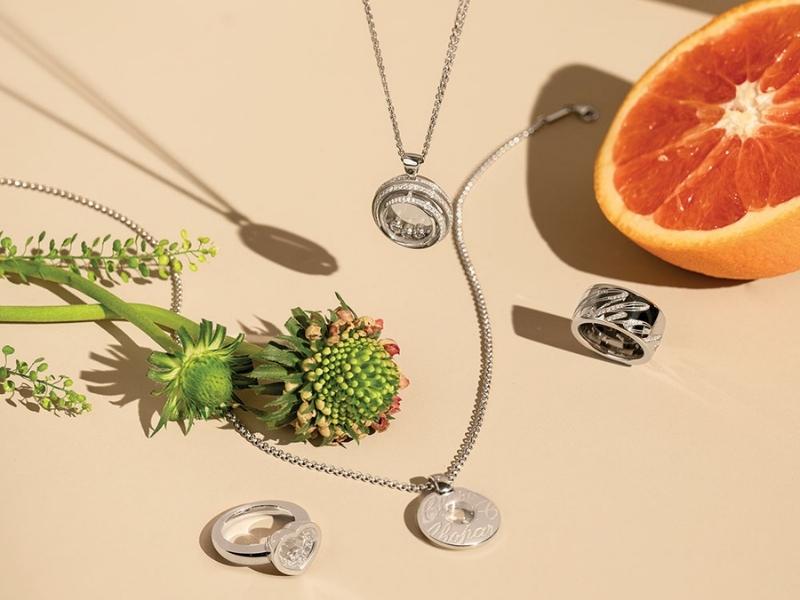 A piece of jewelry is always a safe bet when it comes to what to gift for 50th anniversary. If you're scrambling to find anything for her, consider purchasing a beautiful necklace, bracelet, or pair of earrings. To make things easier for you, they'll even put it in a gift box and deliver it to your loved one. Simple!
21. Air Fryer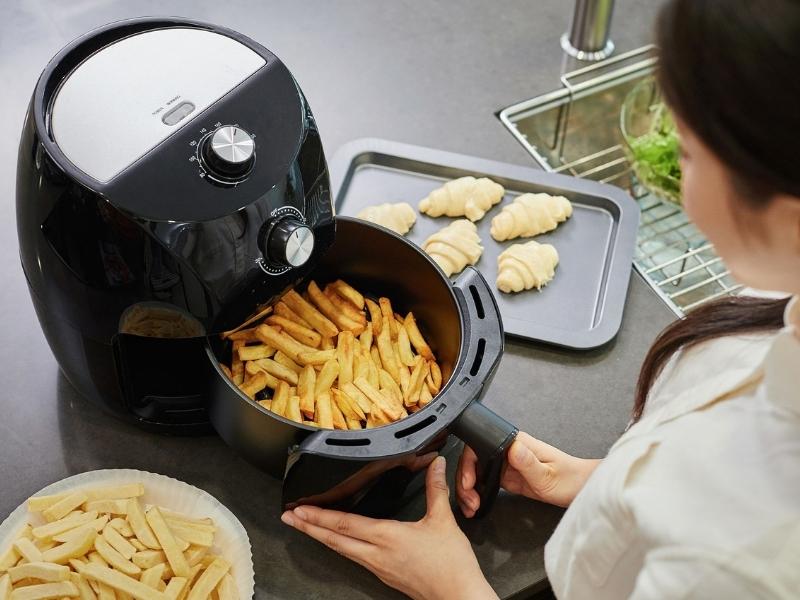 A woman's kitchen has a limited number of practical items. Last minute 4th anniversary gifts were challenging, so we had to be creative. We know she'll be thrilled with it! When compared to conventional deep-frying, using an air fryer saves up to 85% of the fat. Because of this, she will be able to eat anything she wants and not feel terrible about it. Her happiness is a terrific thing for you, and we all know it!
22. Spa Gift Box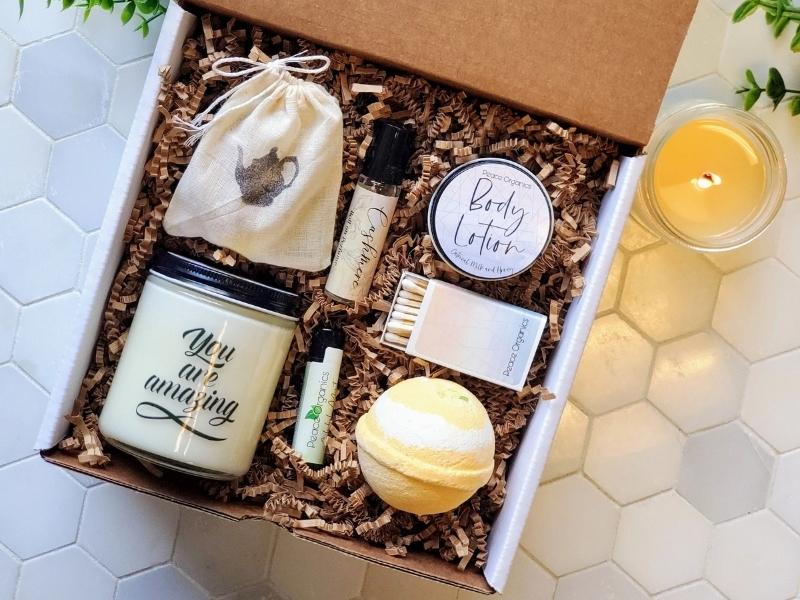 They say a happy marriage is inevitable if the wife is happy. Even if you are looking for thoughtful last minute anniversary gifts, we doubt she'll be happier than she already is. Everything she needs to re-create the spa experience is included.
It's safe to say that both of you will have a great time with it. Natural, nutrient-rich substances have been included in the items, haven't we? In addition to removing pollutants, the products in this line help to build and reinforce the skin. Additionally, this gift combination is suitable for all sexes!
>>> Read more: 44+ Best 11th Anniversary Gift for Him, Her & Couple
Last Minute Anniversary Gifts for Couples
23. Best Gift For Couple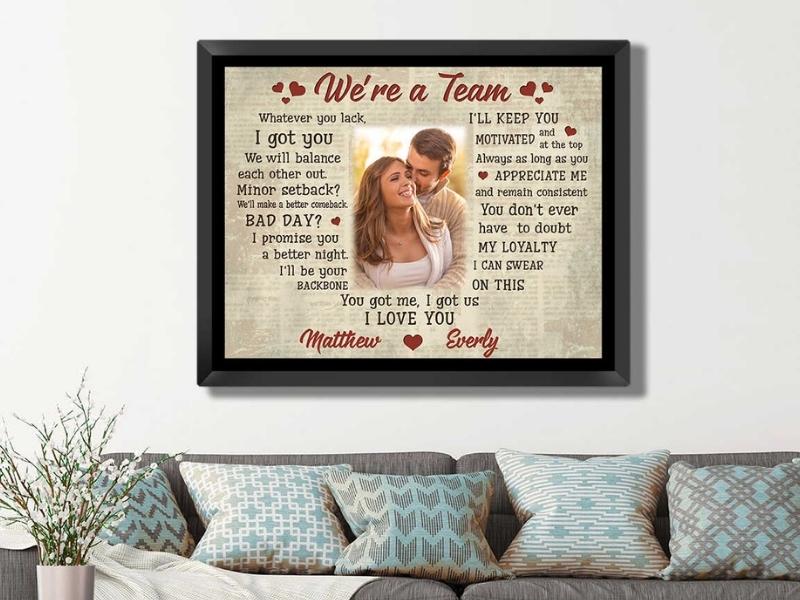 When it comes to finding last minute anniversary gifts for her, there's no better place to shop than Oh Canvas.
We're a team Group Oh Canvas painting print is a yearly anniversary present that you should pay attention to. To commemorate a couple's significant accomplishments and time together, if you know of one, do so. Show them that their marriage has provided them with a lifetime of love and companionship.
Love and gratitude are the themes of this canvas artwork. There are names, dates, and images included with the gift. This rustic-themed remembrance is sure to bring tears of joy to the eyes of two individuals who love each other.
24. Personalized Waffle Robe Set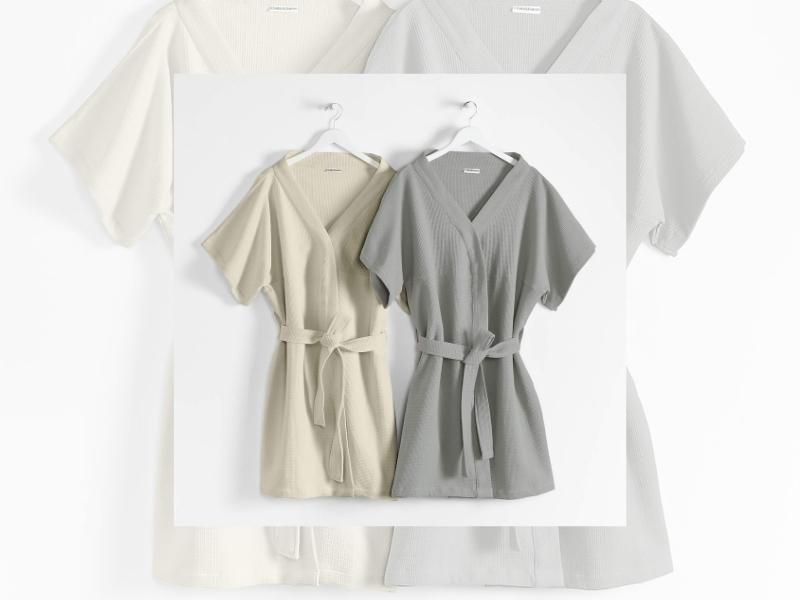 A luxurious robe is a must-have for any spa day in the bathroom. This monogrammed waffle robe set is a great addition to last minute anniversary gifts for her. The great present is complete when it includes both his and her contributions.
25. Funny Anniversary Card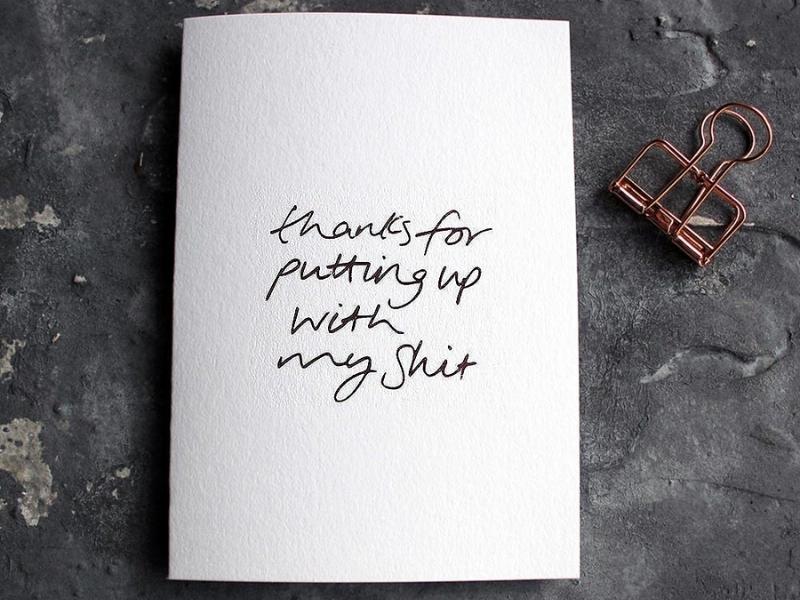 There's no way we could include hilarious anniversary cards on our list of last minute anniversary gifts without including them. Even though this is a funny anniversary present idea with a low-budget, individuals with a sense of humor will appreciate it. Your partner will enjoy this sweet card, whether you give it to them on its own or alongside another present.
26. Bottle of Wine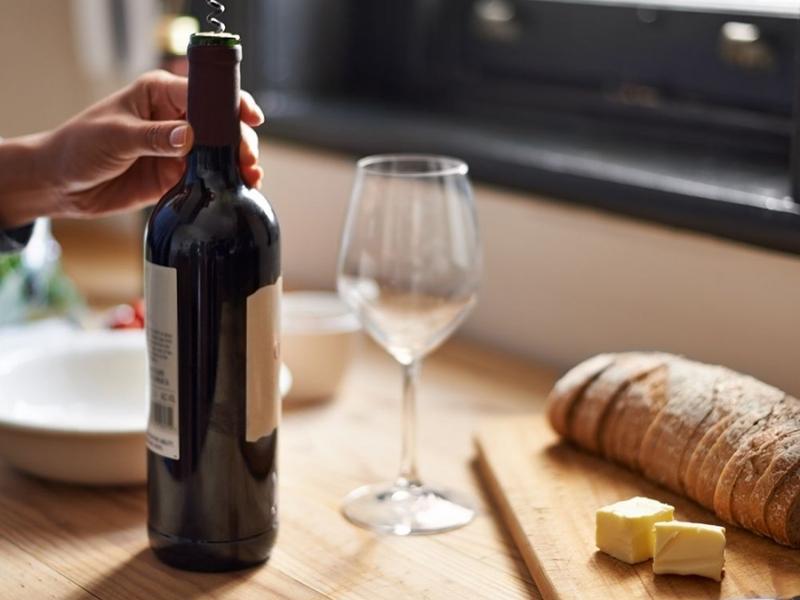 Instead of grabbing any old bottle of wine from the supermarket, try something new. This makes it easy to send your spouse a bottle of wine they've never tasted before. The best last minute anniversary gifts for her on your anniversary.
27. Crystal Whiskey Glass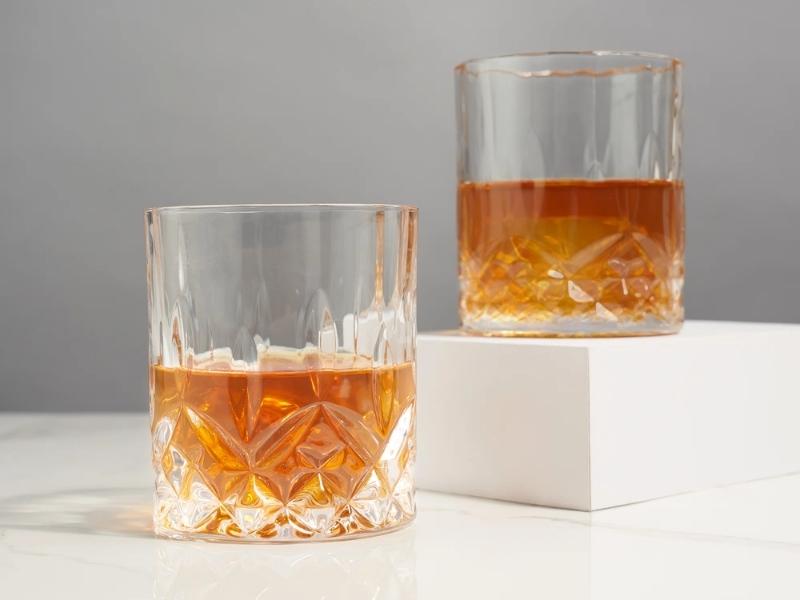 The arrival of this whiskey crystal glass on your anniversary is well-timed. For real last minute anniversary gifts ideas, these glasses may be personalized with your name and anniversary date. Bonus points for pairing with your spouse's favorite whiskey or bourbon.
28. Craft Beer Subscription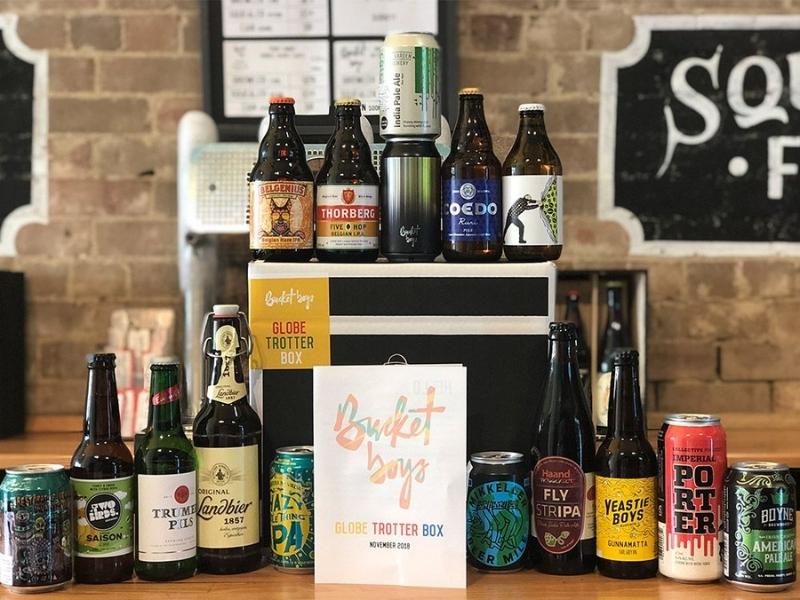 Your beer-loving spouse will be delighted by this subscription service for craft brews. It's a present that keeps on giving, and it's simple to purchase. Hand-selected craft beers may be delivered on a monthly, bimonthly, or quarterly basis. Every time a cargo arrives, they'll be taken aback once again.
29. Happy Anniversary Candle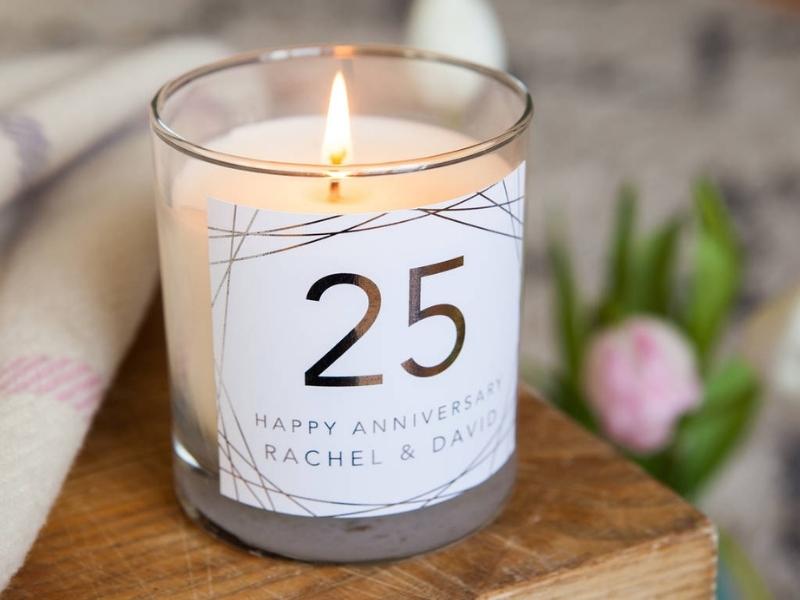 Instead of purchasing a generic anniversary card, offer your partner this exquisite candle as a thoughtful alternative. For very last minute anniversary gifts, this delicious-smelling candle is available in four sizes and a large choice of aromas.
30. 15 Year Anniversary Gift
Is it your fifteenth anniversary? The 15th Anniversary Photo Collage Custom Canvas Print will add a distinctive touch to your celebration. The perfect anniversary gift is a piece of wall art that has been personalized with the couple's names. The name, the date of your big day, and the collage photos can all be customized. Make sure to choose the best images of you and your loved one's happy moments together.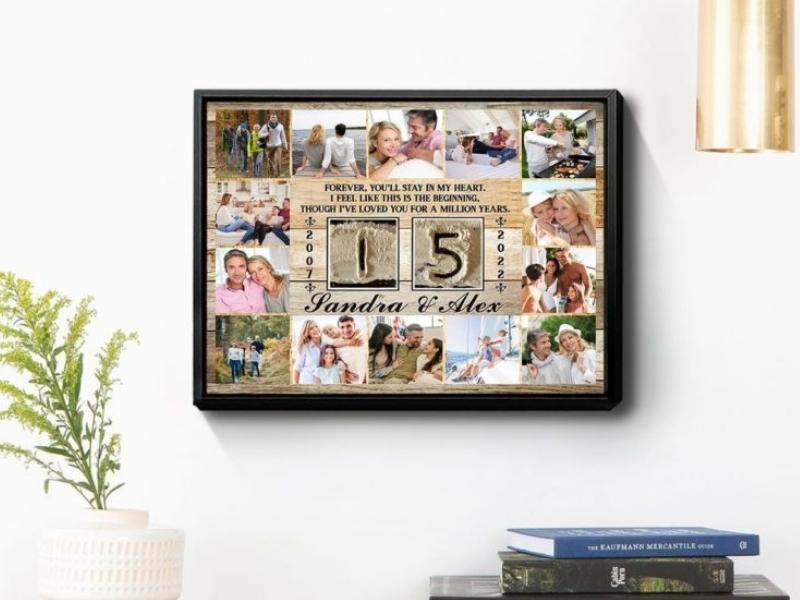 You can't go wrong with the 15th Anniversary present for your cherished spouse! Celebrate your anniversary in the way it deserves to be celebrated. That is exactly what you will get when you give this unique present to someone you care about. Using this method will allow you to communicate your sentiments to your companion in a way that words cannot do.
31. Special Dinner at Home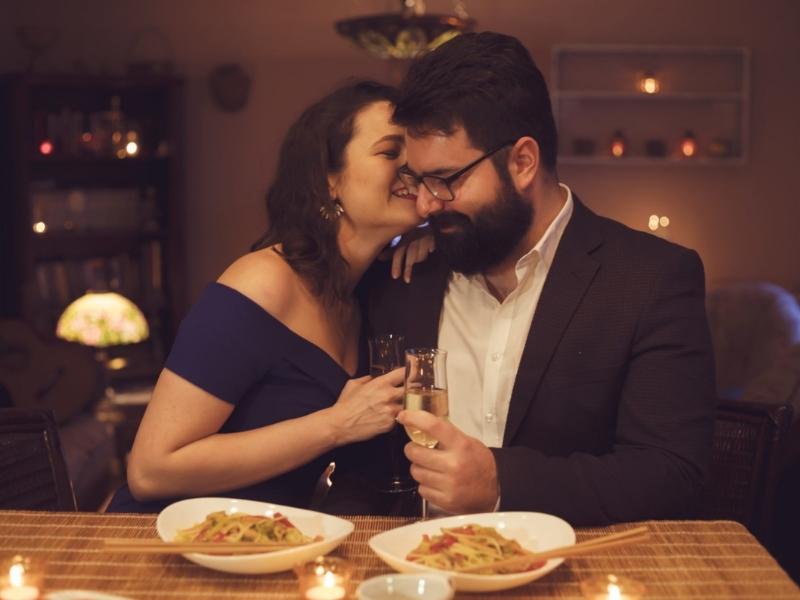 When it comes to romance, couples frequently ignore cooking together. Instead of spending money on a fancy meal, stay home and prepare it together. This one of last minute anniversary gifts is plenty of fun and tasty possibilities, such as making your own unique cocktails or flatbread pizzas.
32. Cheese Board with Knives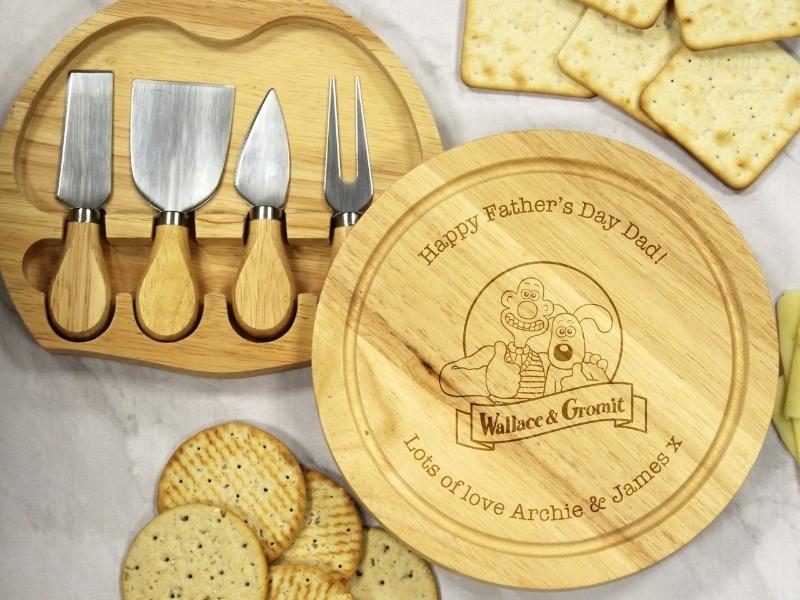 If your spouse enjoys cooking and perfecting their plating talents in the kitchen, this cheese board with knives is a must-have. For your anniversary dinner, they can use it as a gorgeous centerpiece for a delicious meal.
33. Writing Journal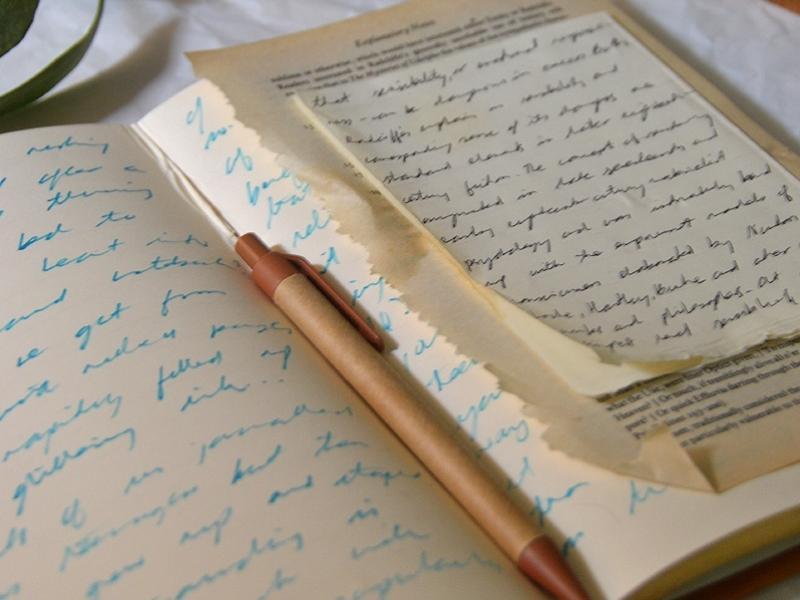 While your story might have begun a long time ago, it's unlikely that you have captured those milestone memories in such an amazing way. Record up to 30 years of wedded bliss with this personalized anniversary journal. With each passing year, you'll be able to look back and relive those special memories again and again.
34. Netflix Gift Card
Your loved ones will appreciate this one of considerate last minute anniversary gifts for couples if they like curling up with you on the sofa and binge-watching their favorite programs. Quick and easy present for those who have nothing else to do.
>>> Read more: Top 35+ Best 40th Anniversary Gift for Couple You Should Know
What to do for Your Parents Anniversary Last Minute?
35. Cordless Neck Back Massager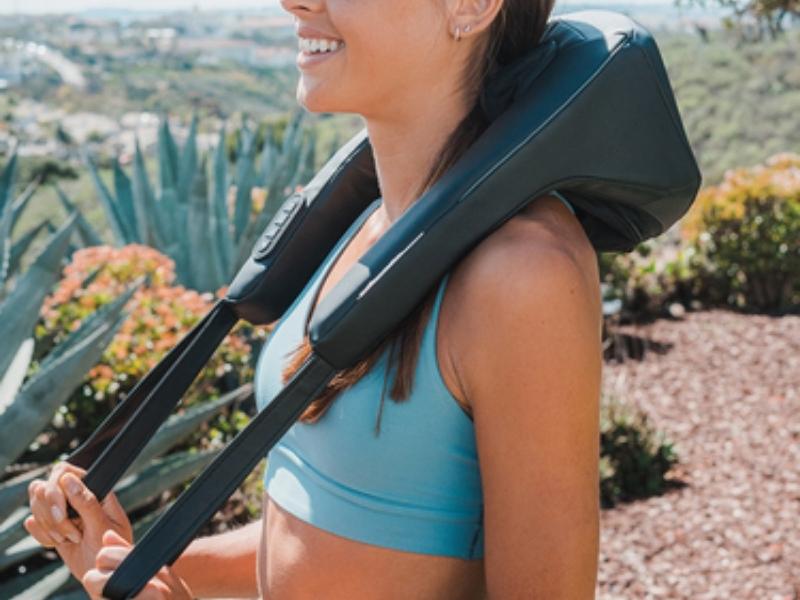 Consider this neck and back massager as last minute anniversary gifts for your parents. Use this massager to help them unwind after a long day at work or caring for their children. Your mother and father will appreciate this considerate present.
36. Favorite Song On Canvas Wall Art
When you think of your relationship, is there a song that comes to mind? Your unforgettable song, your first dance, or even the song that was playing when you first met can serve as the soundtrack for your big day. Make an anniversary present for your parents if they already have one!
Custom canvas prints of your favorite song lyrics are a cinch to make. If you can recall the title or lyrics of a song, you may do so by clicking on them in the customization box and then typing in the relevant information. After that, you'll see the lyrics emerge! Enter names and the date of the occasion now.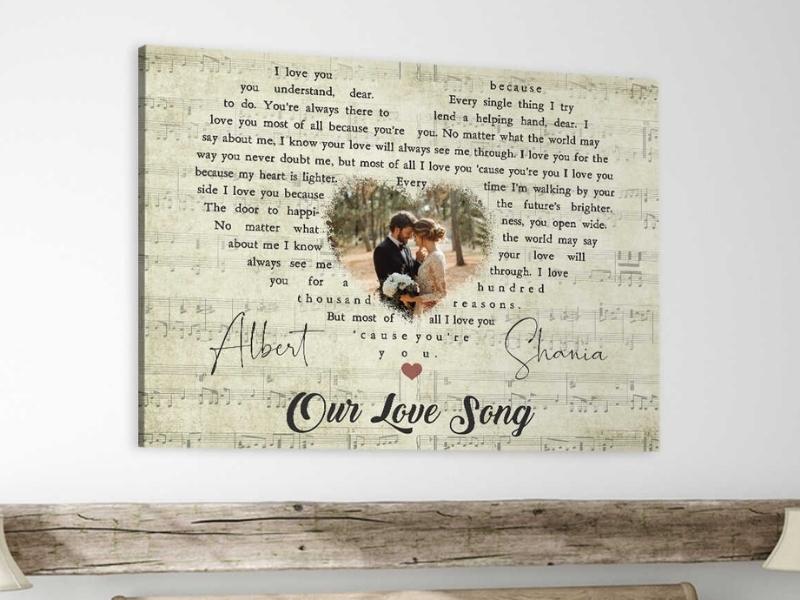 An amazing canvas print of heart-shaped song lyrics is the outcome, and it's sure to move both you and your spouse to tears! Whether it's an anniversary, Valentine's Day, or even a birthday, a personalized present is a wonderful option. Seeing it on the wall will remind them of your romantic gesture every time they do.
37. Experience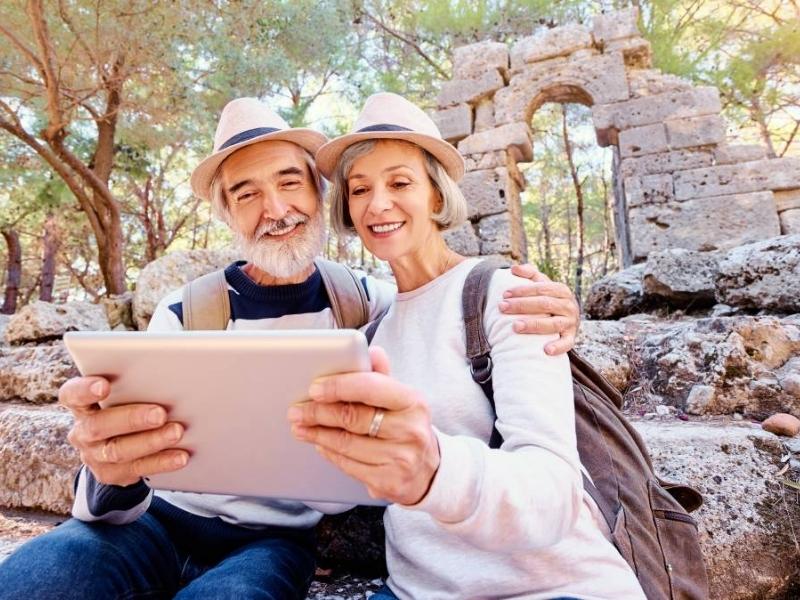 Last minute wedding anniversary gifts for parents do not always need to be a real object. Give your parents a present they won't believe you put much effort into this simple idea. A simple present idea that doesn't need shipping. The best method for the newlyweds to bond.
38. Travel Book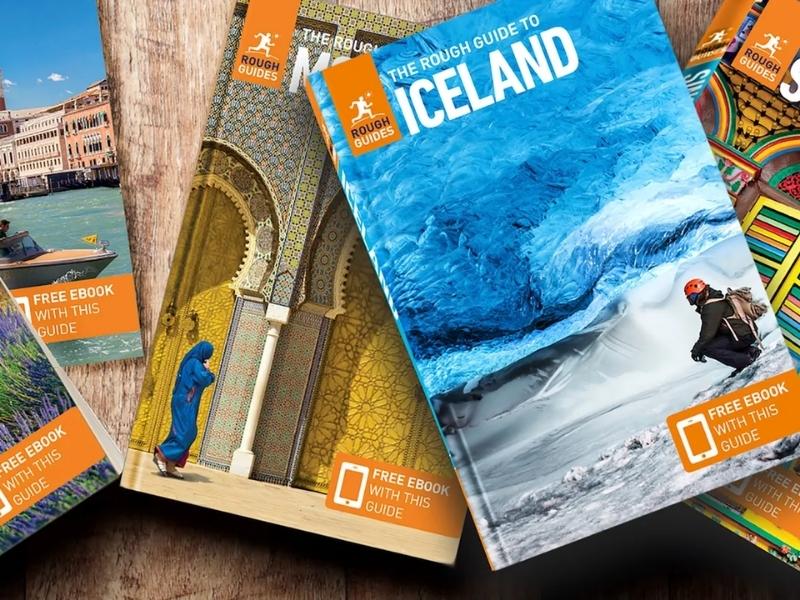 An anniversary present of a beautifully drawn travel book is a simple but heartfelt way to express your excitement for your future journeys as a couple. Planning and talking about your ideal trip is a great way to get the fun started even if you can't do it right away.
39. A Kindle for Book Lovers Who Travel Frequently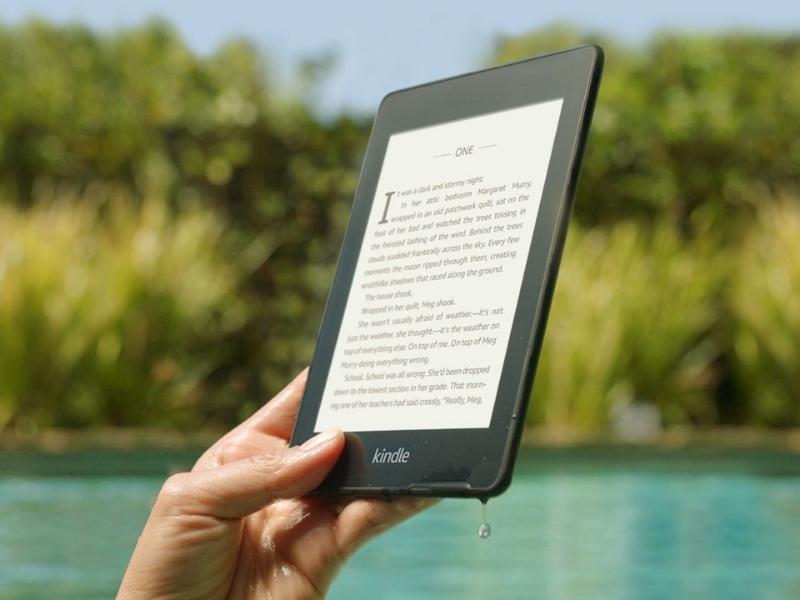 For bookworms on your list, consider a Kindle. When they realize how much simpler it is to travel with one thin tablet rather than six big books, they'll thank you for introducing them to the concept. As a result of Paperwhite's non-reflective backlit screen, users may enjoy reading it both inside and out, even when their bedroom lights are turned out. What about this as an additional benefit? It's water-resistant.
40. A Customizable Suitcase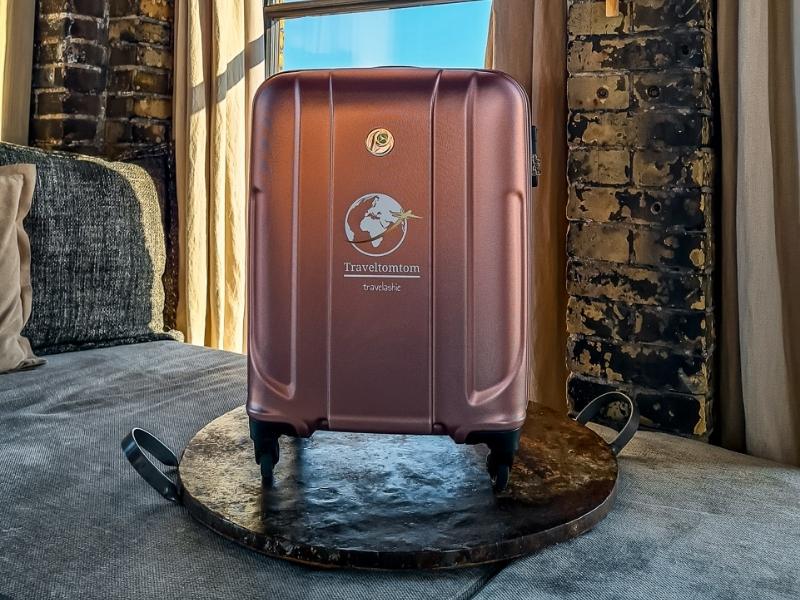 It will take too much time if you are pressed for time, and you may not know precisely what they enjoy in terms of baggage. Gift cards are preferable since they allow the recipient to choose from a wide range of exciting possibilities. Suitcase patterns range from confetti to marble, so there's something for everyone. The packing cubes are our favorite feature.
41. Bed Sheets Set
Look no farther than our list of the best last minute anniversary gifts for practicality and style. After a long day at the office, there's nothing better than slipping into a pair of plush sheets. Nothing at all! These high-quality, long-lasting linens are the perfect way to show your parents how much you care.
They're made of hypoallergenic, wrinkle- and fade-resistant microfibers. We must apologize in advance for any inconvenience this may cause! Because they are so comfy, you may be arriving late to work more often.
42. Indoor Hydroponic Garden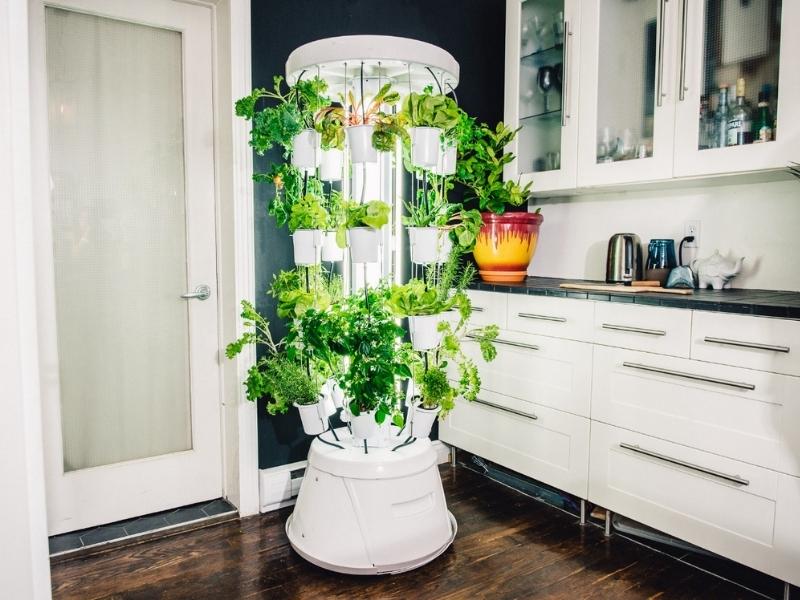 Gardening in the future is only a few clicks away. This is a terrific alternative if you're scrambling for last minute anniversary gifts for parents. Fresh herbs and vegetables may be grown all year round in this high-performance indoor hydroponic garden. They'll never cook the same way again. Imagine having fresh herbs like Genovese basil, curly parsley, thyme, and mint right at your fingertips anytime you cook.
Q&A for Last Minute Anniversary Gifts
1. What are good last-minute gifts?
John Deere Art Canvas Print Wall Decor
Picnic Basket
Custom Wine Lable
Watch Display Case
Silky Smooth Robe
Indoor Hydroponic Garden
Bed Sheets Set
A Kindle
Favorite Song On Canvas Wall Art
Happy Anniversary Candle
2. What is simple gift for anniversary?
Writing Journal
We're a Team Oh Canvas
A Flower Subscription Service
Wooden Engraved Bottle Boxes
Bottle of Wine
Special Dinner at Home
Funny Anniversary Card
Apple AirPods
Bath Gift Set
Sunglasses
3. How do you pick a meaningful gift?
Consider the person you're shopping for before placing an order.
Think about the situation.
Have a price range in mind.
Make it personal.
Don't be idealistic; be practical.
4. Is Anniversary Only for Married Couples?
Having an anniversary does not always indicate that you and your spouse have been together for a long time. For example, if you and your significant other have decided on a commencement date for your relationship, you may simply celebrate the anniversary of that day.
5. Do gifts matter in a relationship?
It's always healthier in a relationship to tell your significant other from time to time how much you love and appreciate them. You don't have to work hard to get what you want when you have an anniversary gift. This is because it conveys how much you value and value their existence in your life and how much you care about them.
6. Is Your Anniversary the Day You Start Dating?
It all depends on the relationship, but most people celebrate their first date. If you got butterflies on date three but not on date one, that's OK! You may choose to recall that night instead. Nothing is off-limits here.
Any of these last minute anniversary gifts, regardless of how long you've been married, will be much appreciated by your spouse. There's something on this Oh Canvas's list for everyone, from the down-to-earth to the sentimental.
Read more: