Are you having trouble coming up with perfect gifts for animal lovers? They are the good-hearted, loving people in our lives who only enjoy adorable creatures around the globe. Fortunately for you, buying gifts for those who love furry friends is simple. But if you're looking for something truly unique, we've put together a list for a holiday shopping list.
These suggestions simplify choosing a perfect gift that will delight your animal-loving buddy. This unique collection features a wide variety of options, all of which were inspired by the wide variety of animals in the animal kingdom. Check out Oh Canvas's list of the 38 finest presents for animal lovers (even if the gift is for yourself).
Personalized Gifts For Animal Lovers
1. Personalized Pet Phone Case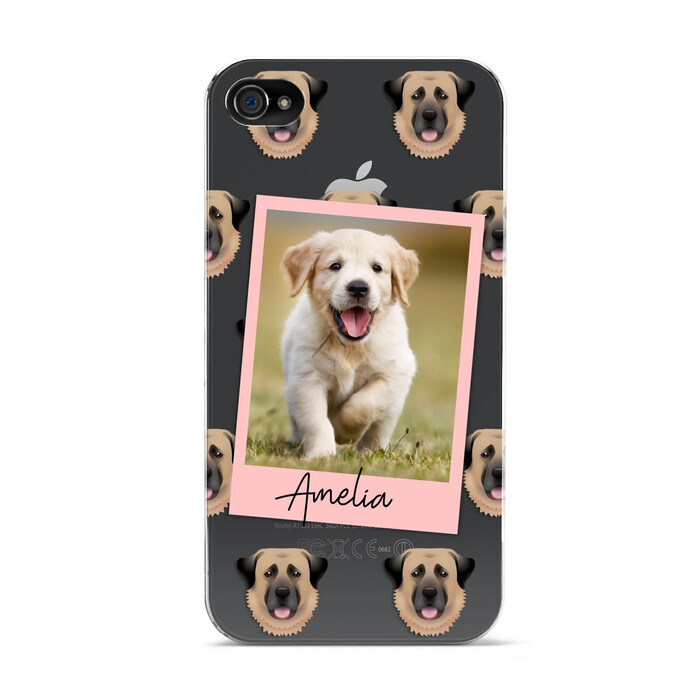 When you give personalized pet phone cases as creative gifts to animal lovers, a furry friend will always be close by. You only need to know their phone type and have a high-quality picture of their animal.
2. Customized Pet Portrait Necklace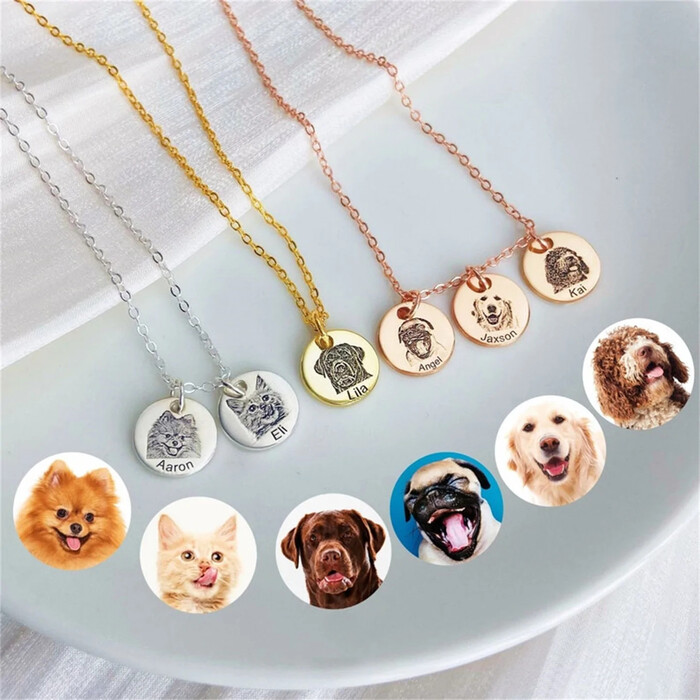 The chance to constantly be with their furry friends is a nice gift that any pet parent would appreciate. This personalized necklace is one of the best gifts for animal lovers that you should consider.
3. Photo Tote Bag
A special gift they will frequently use, like a reusable shopping bag, is always appreciated. One that enables the pet lover in your life to flaunt their prized canine to the natural world even when they are apart will be especially beloved.
4. Removal of Pet Hair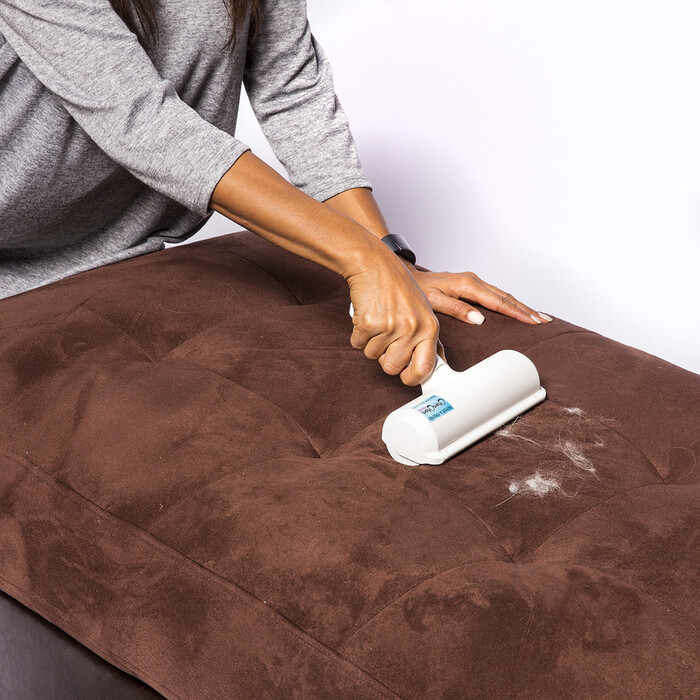 Upgrade the dog mom from their standard lint rollers to this ingenious pet hair remover, making removing fur much simpler. It is extremely eco-friendly because it only needs to be emptied once and cleaned before being put to use once more.
5. Paw Print Bamboo Cutting Board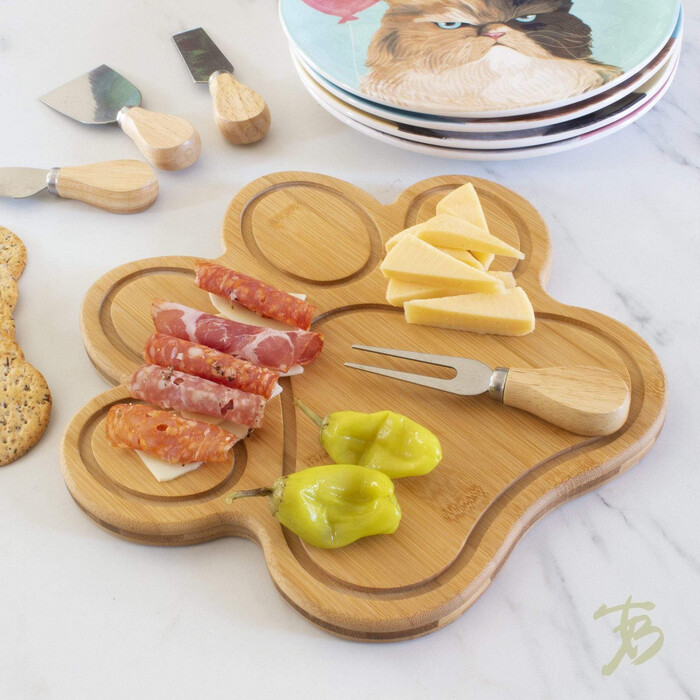 With the help of this charming paw-shaped cutting board, they can elevate their kitchen to a new level. It is made of bamboo wood and serves both as decoration and furniture.
6. Personalized Pet Photo Blanket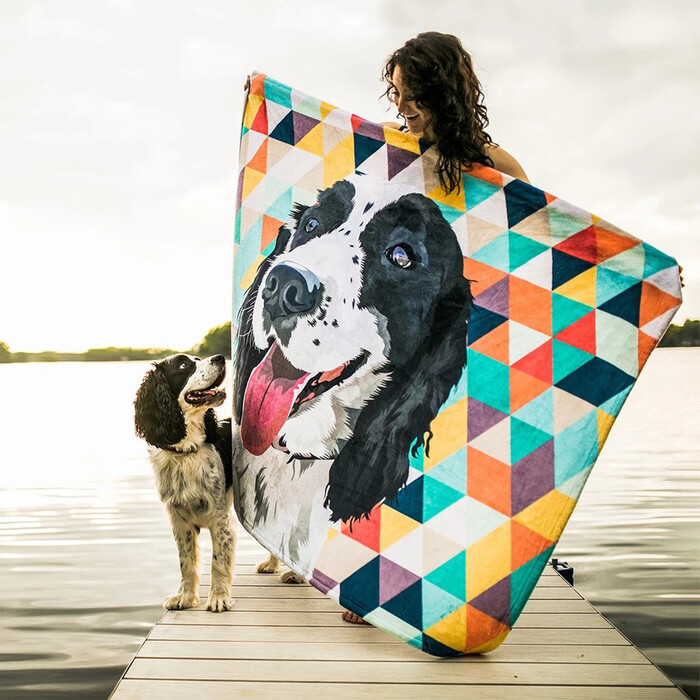 You can't go wrong with these cozy blankets as the best gifts for dog lovers. Let their dogs have something even more relaxing to curl up in. This fleece pet blanket is personalized with a beautiful, plush image of their furry friend.
7. Custom Admiral and The Sargent Custom Pet Portrait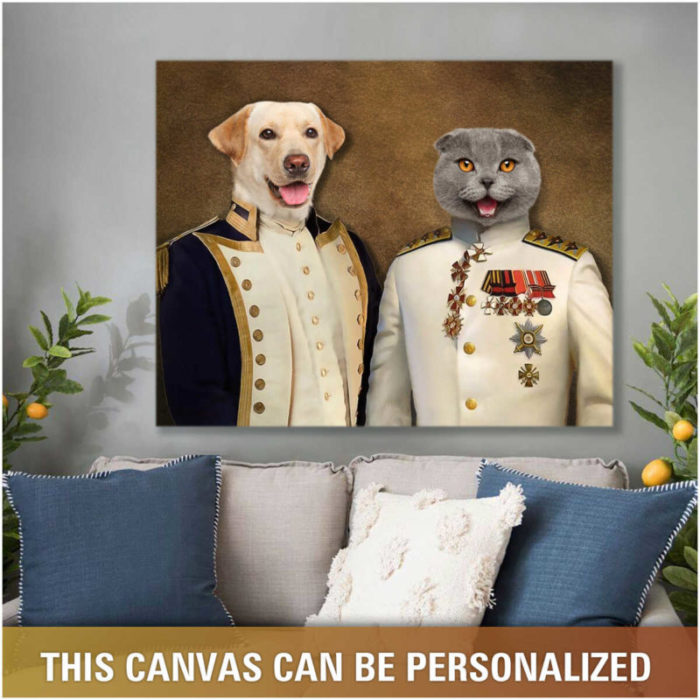 Does your cat make you feel like a vampire? Has your dog ever been a general? With Oh Canvas, you may transform a furry friend into any historical figure, a character, a leader, or the terrifying beast they already know they are. These decorative gifts for pet lovers can be personalized with their actual pet photos.
8. Unique Pet Tag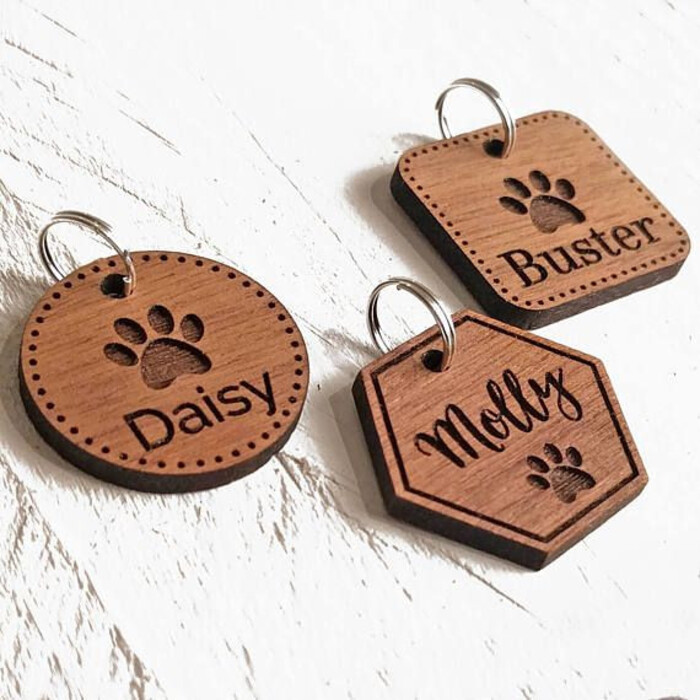 Each pet must have a tag to be recognized. Why not use a customized pet tag to convey a fashion statement? Once your friend has decided on the ideal dog name, you can either add a picture of their brand-new pet or alter the text and design to create a tag that is both adorable and useful.
9. Customized Pet Ornament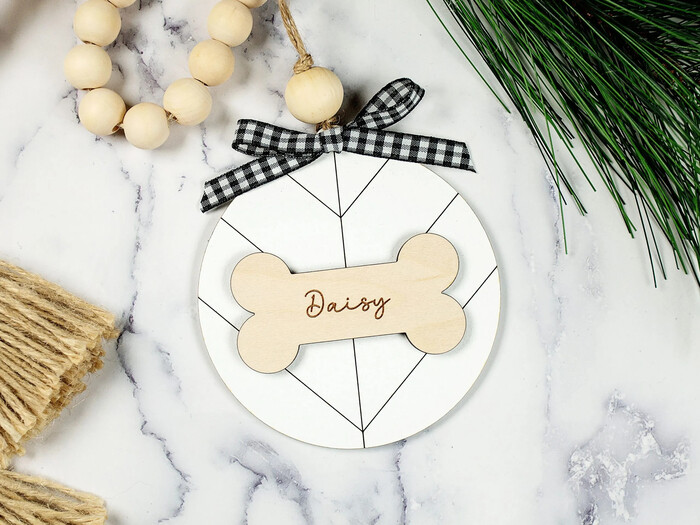 Do your family or friend love animals? Thanks to these unique, hand-painted pet ornaments, the festive spirit can last all year. Who doesn't enjoy flaunting their pet's cuteness whenever possible?
10. Animal Embroidery Kit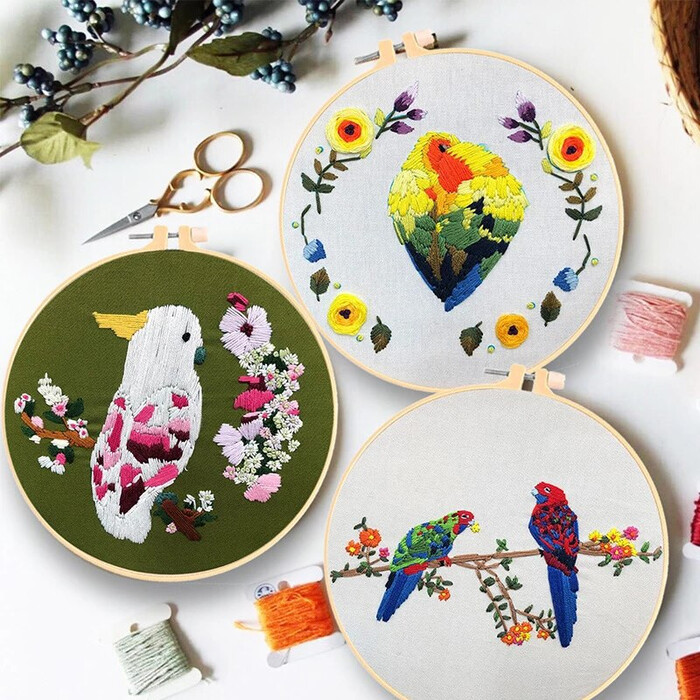 Encourage your animal lover to explore their creative side. While observing Earth, they can embroider a cute fox or a kind tiny bird. Other kits have cute animals, such as a hedgehog, lion, polar bear, and more. Your animal fan will appreciate these heartfelt gifts for bird lovers for years to come.
11. Pet Portrait Custom Hoodie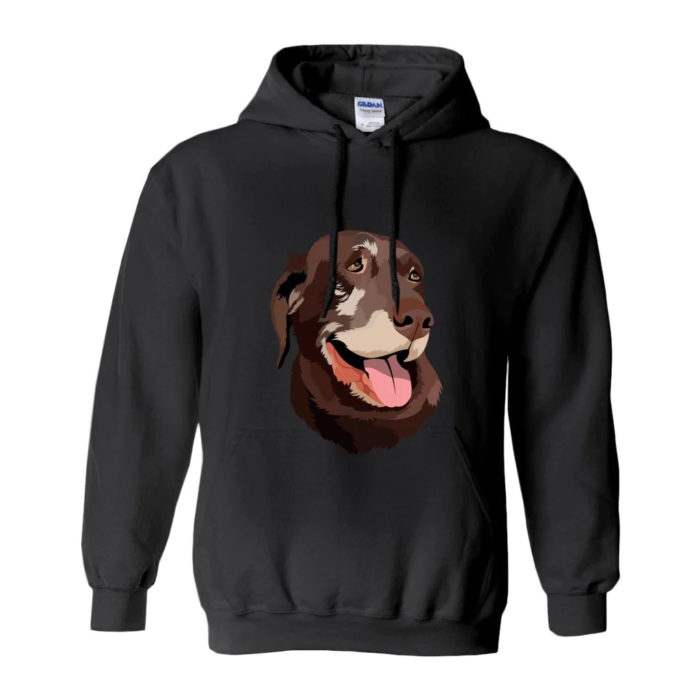 With these lovely hoodies as funny gifts for animal lovers, they can at least pretend that their dog or cả is accompanying them on all their trips, even if they can't carry their pet everywhere.
12. Sea Turtle Canvas Wall Art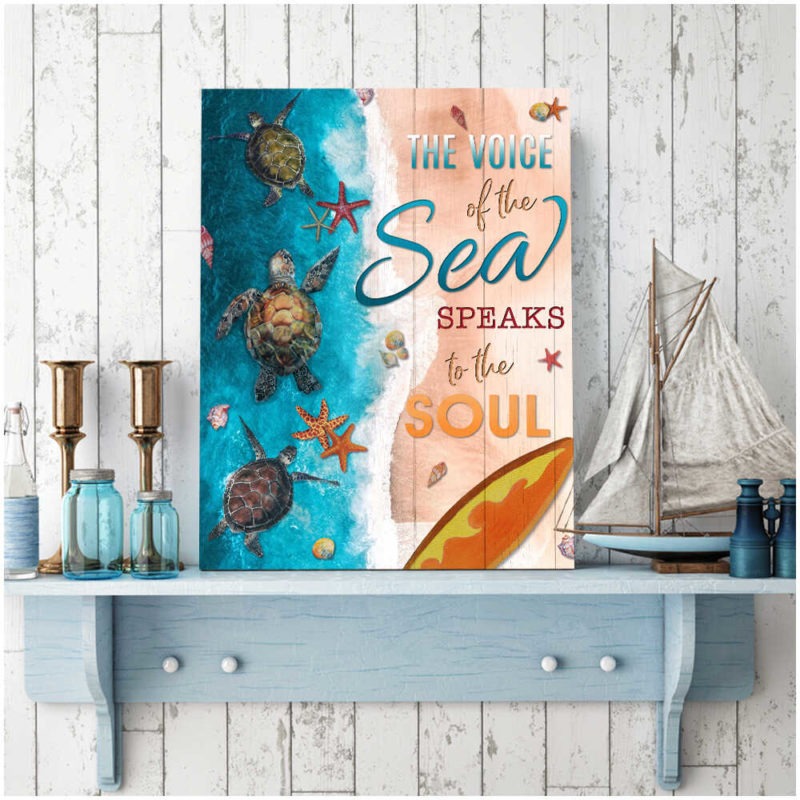 Make their home more gorgeous by hanging this lovely sea turtle wall art print. The design is printed on canvas and mounted on a wooden frame for simple hanging and exhibition. This artwork with ocean themes makes a fantastic gift for turtle enthusiasts – these adorable little critters have a charm that can't be denied.
13. Personalized Dog Bowl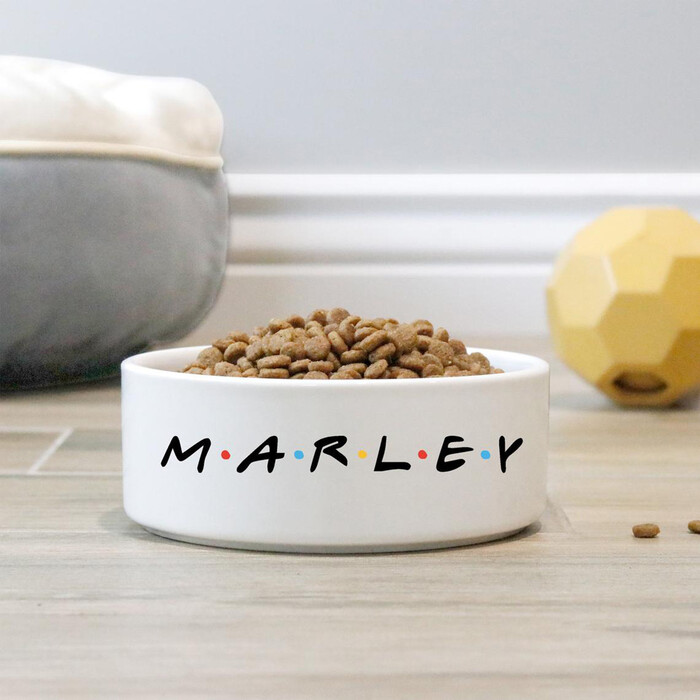 These distinctive porcelain dog dishes will look lovely in any farmhouse kitchen. For larger dogs, they also come in larger sizes, and you can choose the color of the name to match the home decor.
>>> You can also read: 41+ Adorable Gifts For Penguin Lovers They Will Love In 2022
Funny Gifts For Animal Lovers
14. Cuckoo Clock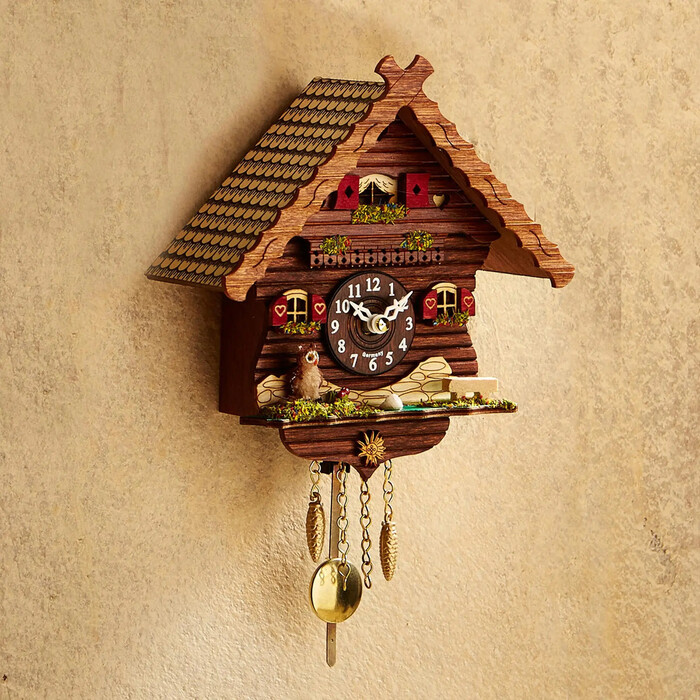 We can assure you that any home owned by an animal lover will look lovely with this cuckoo clock. The clock has a birdhouse-like design, and its neutral hue can go with any decor style.
15. Wooden Sunglasses Holder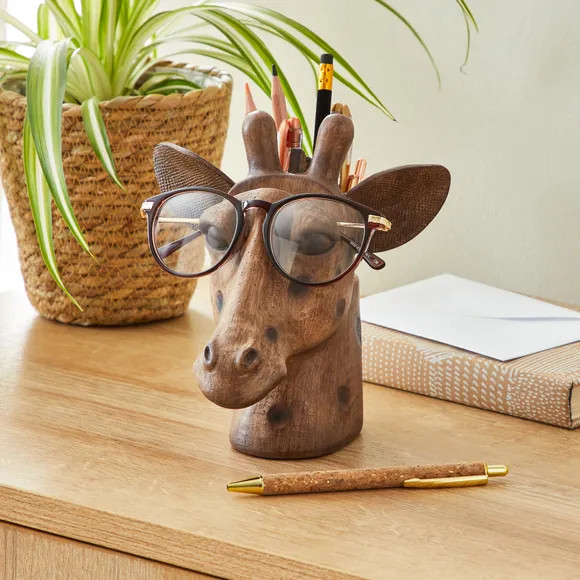 Thanks to this adorable giraffe, they won't again misplace their glasses. It can be put on a bedside table, in their office, or anywhere else they might be looking for their glasses because it was lovingly hand-carved. These are among the best gifts for giraffe enthusiasts that you have to think about.
16. Creepy Animal Masks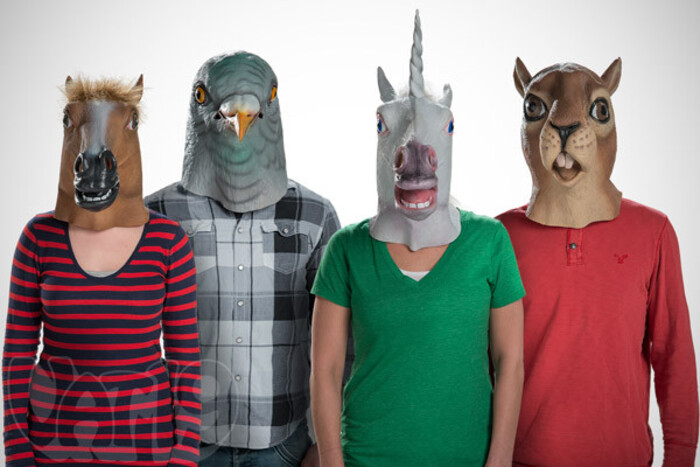 Looking for some funny gifts for pet lovers? With these spooky animal masks, you can merge with their preferred animal and bring the barnyard to the metro. You can look right back at those peering through the horse, pigeon, or chicken latex mask on your head, and they won't notice.
17. Personalized Pet Sequin Flip Pillow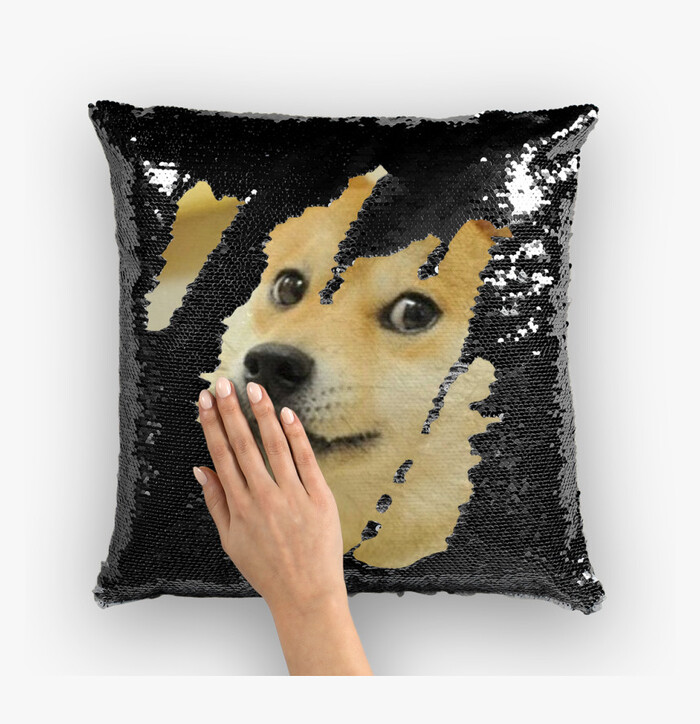 With your pet's name on this customized pet sequin flip cushion, they can play peek-a-boo with their dog or cat. You can't go wrong with these flip pillows as lovely gifts for animal lovers.
18. Animal Double Wall Cups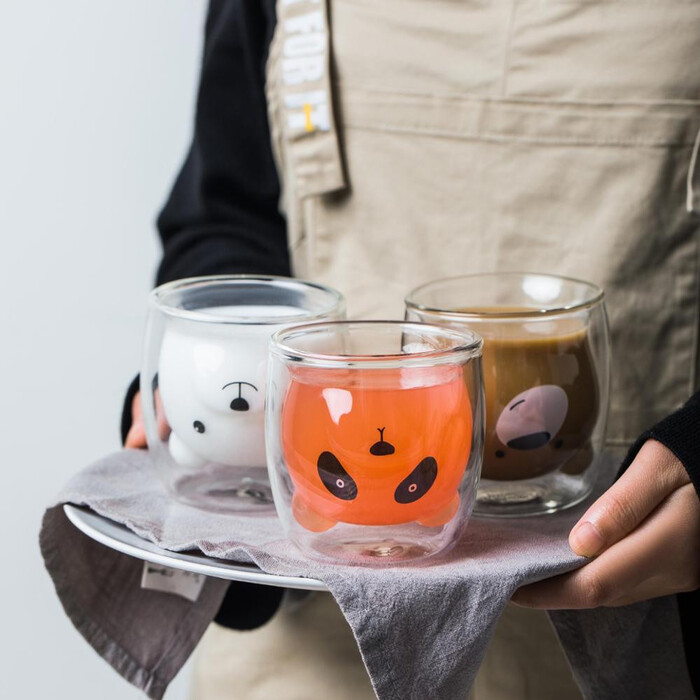 A double-walled cute animal cup will keep your hot beverages, cold drinks cold, and all of your drinks adorable. Select a duck, bear, cat, or dog for the mug that always makes you smile and protects your hands from scalding or freezing beverages.
19. Pack of Cat Meme Stickers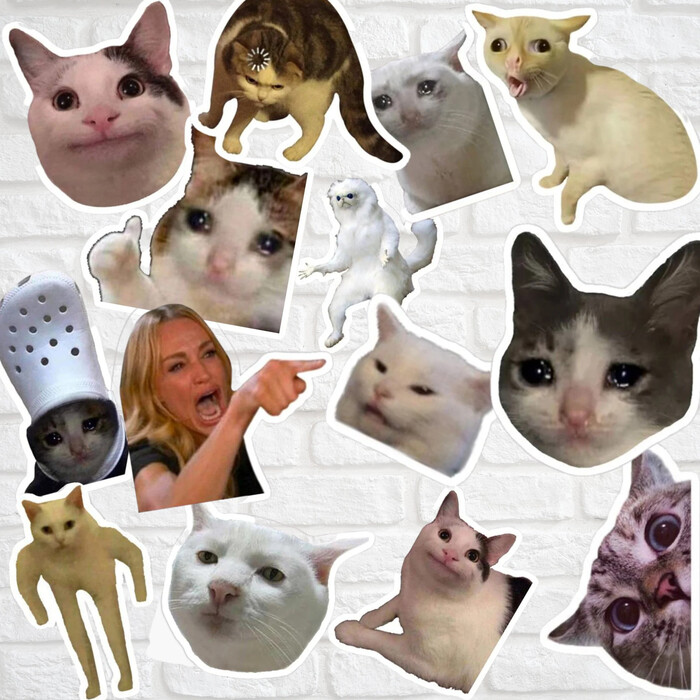 You need these gifts for pet lovers to prove that your cat is the coolest. You get the meme, right? Table Cat (also known as Woman Screaming At Cat), Coughing Cat, Screaming Cat/Sad Cat, and Cowboy Cat are all included in the creative pack and come in several glossy colors. Buy a value pack of them or just your favorite.
20. Hanging Bird Feeders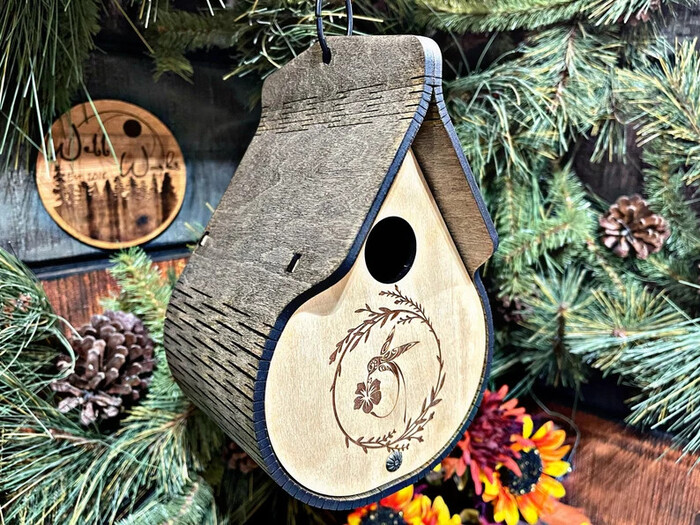 Consider this unusual transparent feeder for the bird enthusiast in your life. Everyone will enjoy getting up close and personal with their favorite local birds, including children, animals, and adults. The feeder comes with suction cups, making it simple to mount and convenient to remove, refill, and clean.
21. Zebra Earrings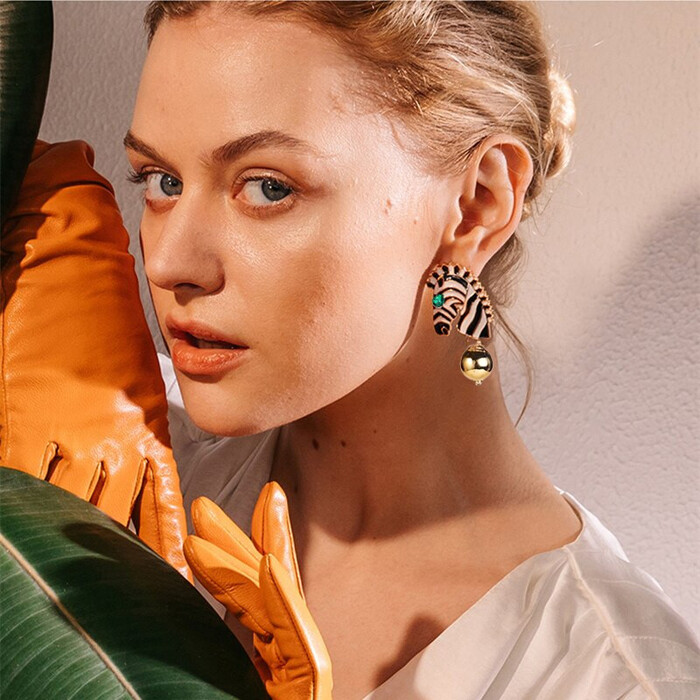 With these charming and adorable zebra gifts for pet lovers, you may give your next vibrant outfit a touch of black and white zing. These earings are so unique and beautiful, right?
22. Wildlife Kitchen Knife Set in Gift Box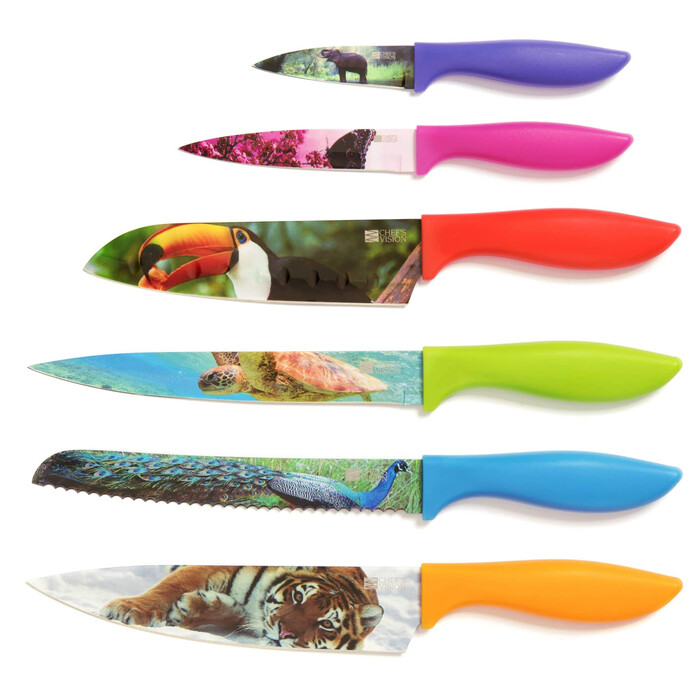 These six vibrant knives will upgrade a friend's kitchenware collection. They have beautiful pictures of animals in their natural habitats, like a tiger pawing at the snow.
23. Ceramic Flamingo Mug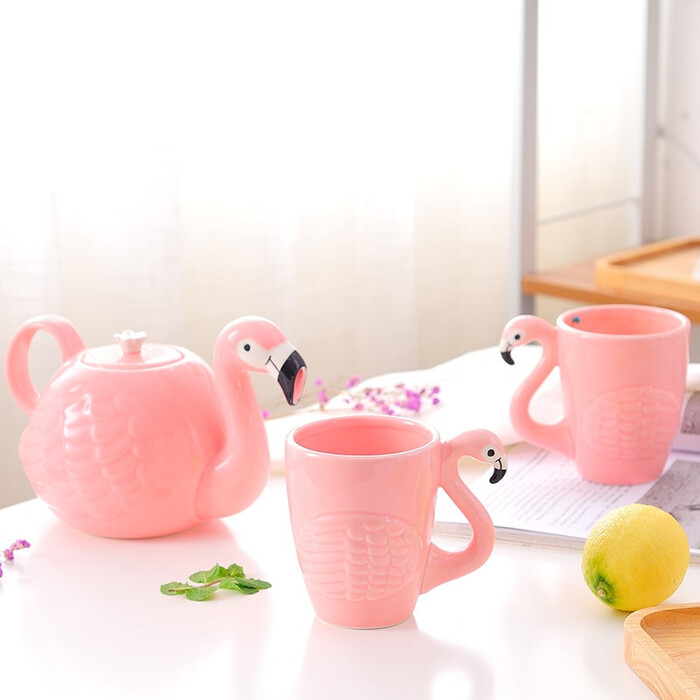 These flamingo-themed mugs will be wonderful gifts for animal lovers in the recipient's collection. They'll like drinking tea from this as they spend their free time viewing animal documentaries.
24. Corgi Plant Pots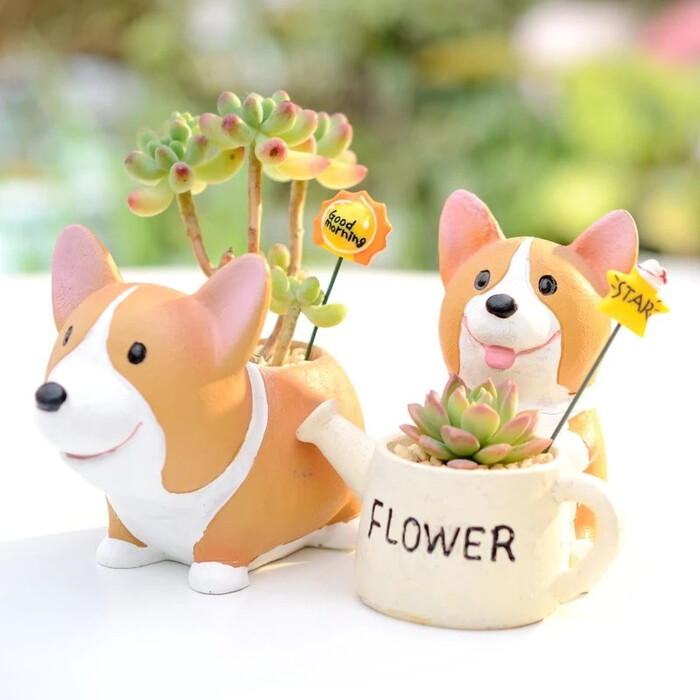 These little plants' decor is almost as adorable as their corgis. Also, unlike many trendy pots, they have drainage holes to keep the plants from getting too wet. This makes them great gifts for people who love animals.
25. Portable Dog Water Bottle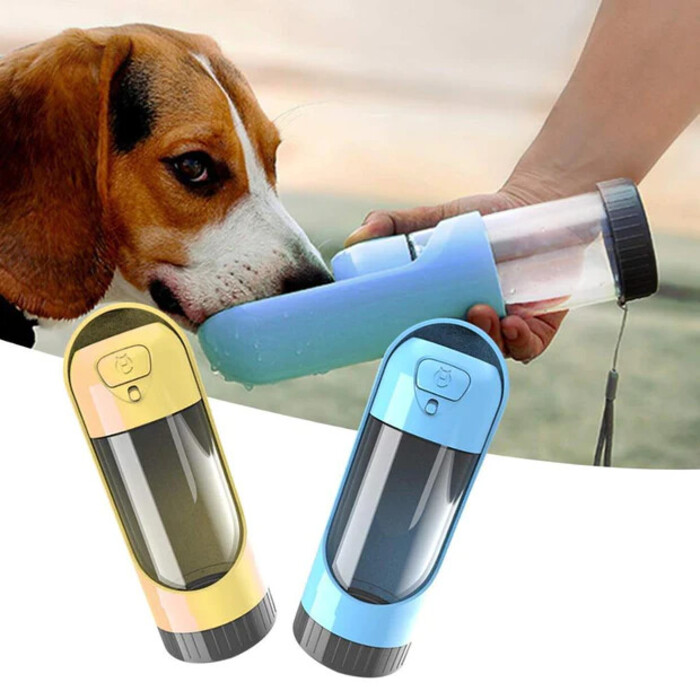 It combines a water bottle with a water dish. How fantastic is that? This mug's fold cap doubles as an additional bowl, so they can offer their dog a drink whenever they want, no matter where they are.
26. Animal Toy Planters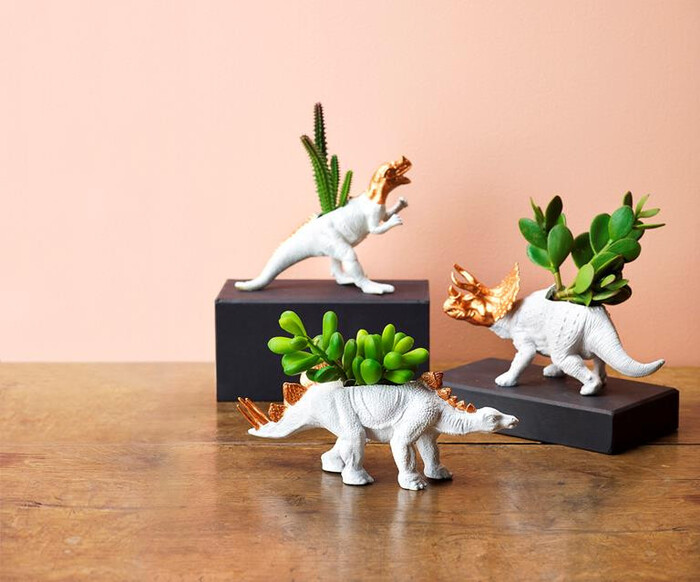 This toy-turned-planter will appeal to all types of animal aficionados. The gifts for pet lovers offer images of spectacular wild animals and interesting facts. You can incorporate whatever animal you want; if it's a toy, you can make it a planter! For a fun and edgy look, use metallics or bold colors. Just be sure to pick a pet-friendly plant.
27. Waterproof Boots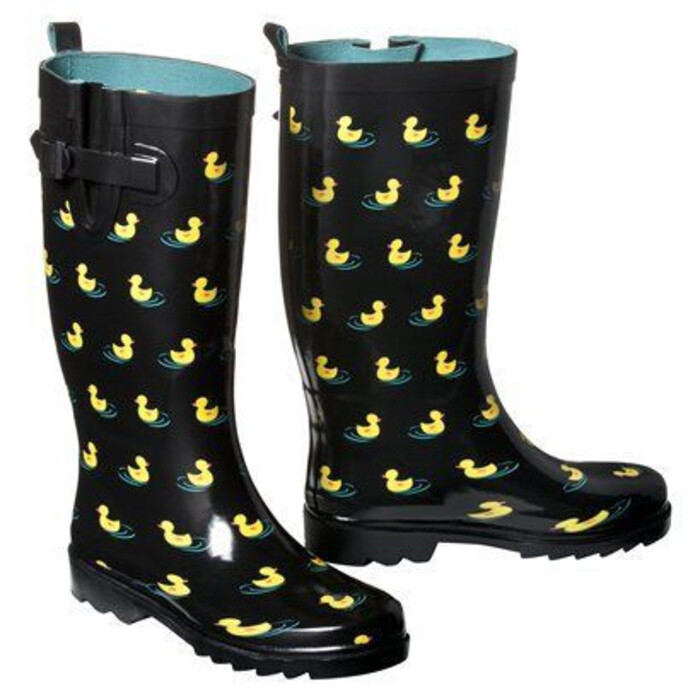 For those wet days, everyone who gardens raises ducks or any other animal needs a pair of waterproof boots. Also, if they venture outside in bad weather, they might as well look attractive with these boots.
28. Shark Tail Throw Pillow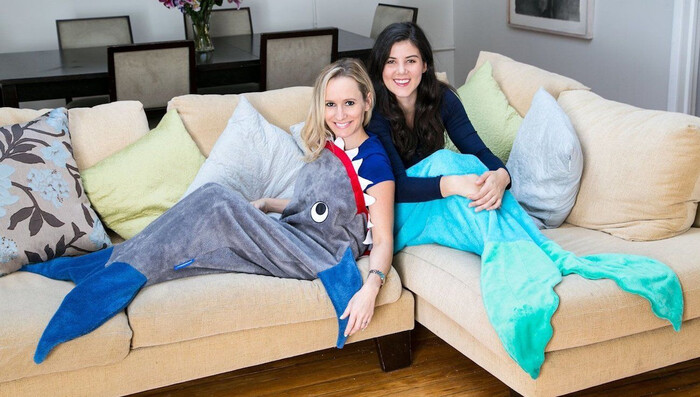 You won't go wrong if you relax on the couch wearing this shark tail once you've settled in for the evening to watch some TV dramas. These gifts for shark fans are soft and may be used by both children and adults. These shark pillows are one of the best gifts for animal lovers.
29. Food Container Storage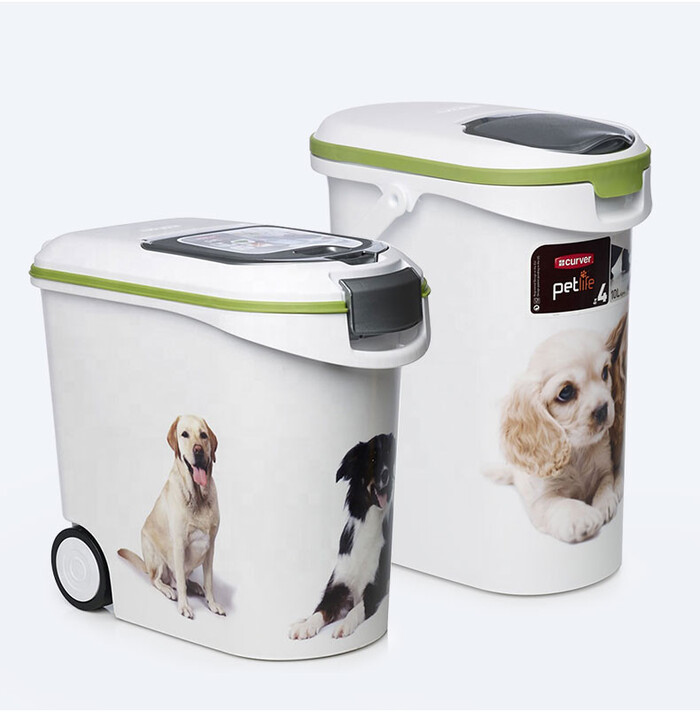 Although it's convenient to have dog food close at hand for mealtimes, standard dog food packaging isn't undoubtedly the most attractive. Make your pal this food storage container if she likes interior design. Consider painting it like a fire hydrant or stick with a timeless black, white, and rose gold color scheme.
30. Feather Wine Cork Toy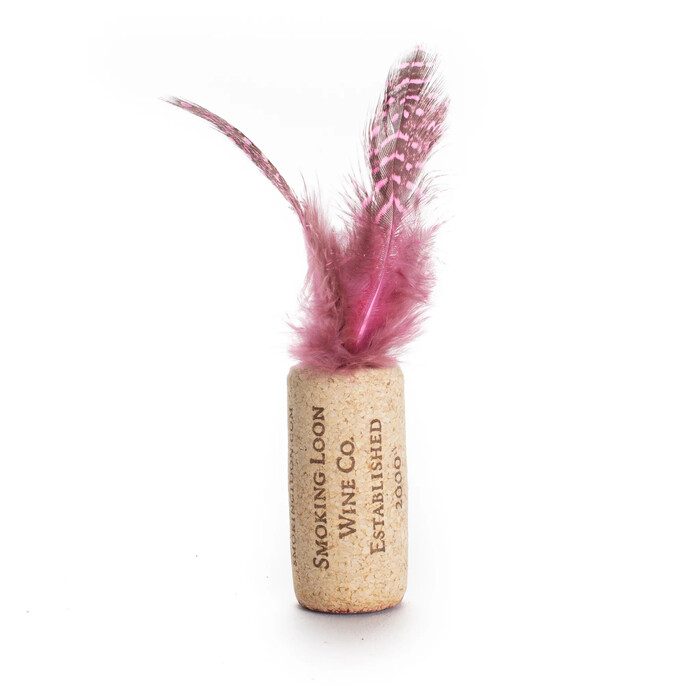 This cat toy DIY is for you if you have any extra wine corks. The entire process is straightforward, and the cat will enjoy chasing and playing with these feathered toys for hours. Feathers are fun, and cats cannot resist them!
31. Fox Felt Craft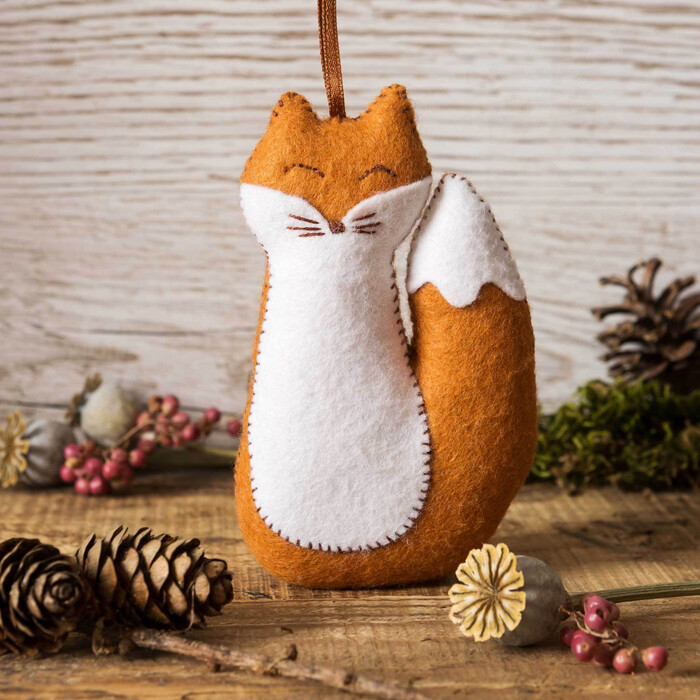 An adorable approach to embracing their inner crazy fox lady is with a stuffed felt figurine. Make a copy of their feline companion using your preferred colors so they can bring it to work and put it on display on their desk. The recollection will be (nearly) as pleasant as cuddling with the genuine article.
32. Dolphin Wine Glasses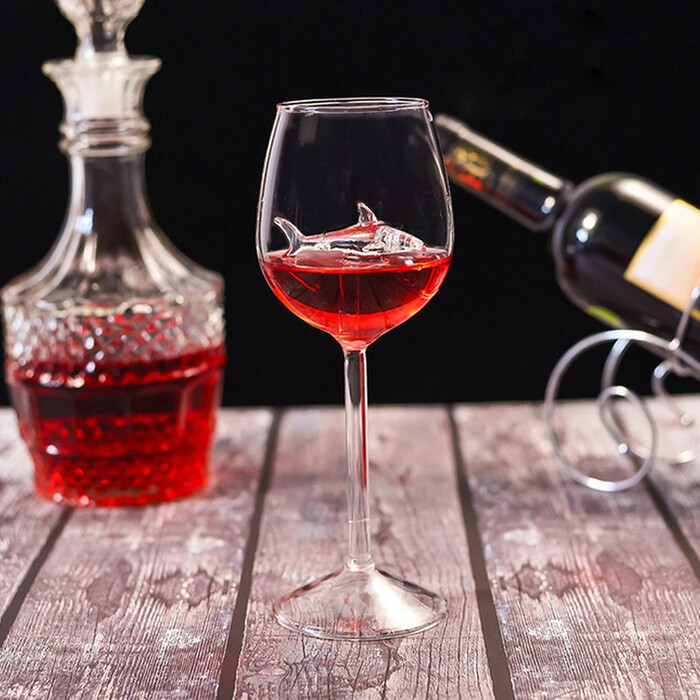 Are you looking for some awesome gifts for dolphin fans? While sipping red wine from one of the two glasses in the great gift set, they'll be making plans for their next beach vacation.
33. Pet-themed Magnets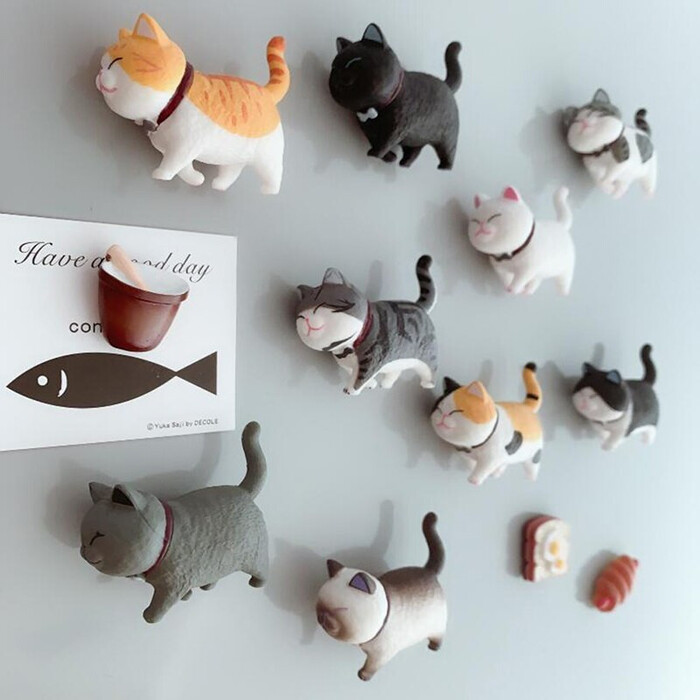 Children will love playing with these cute and exciting cat magnets. Give a photo magnet of your children as a gift to a cat lover; you can improve their day whenever they get something from the refrigerator. You can make it your own by adding a single photo or creating a whole collage to remind you of all the good times.
34. Animal Hammock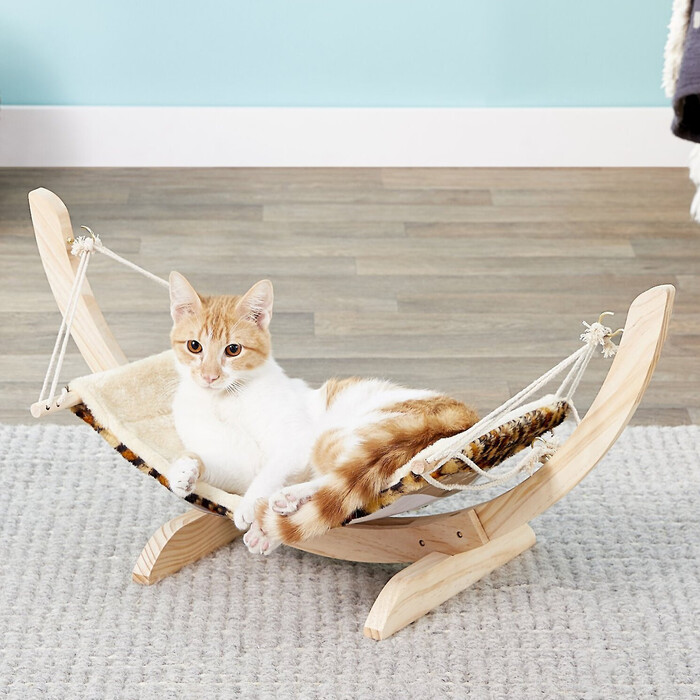 Cage accessories are the best gifts for animal lovers that they will cherish for years. Give them something useful, like this DIY hamster hammock, which gives the animals a warm place to rest and the cage a fresh decorative aspect.
35. Elephant Light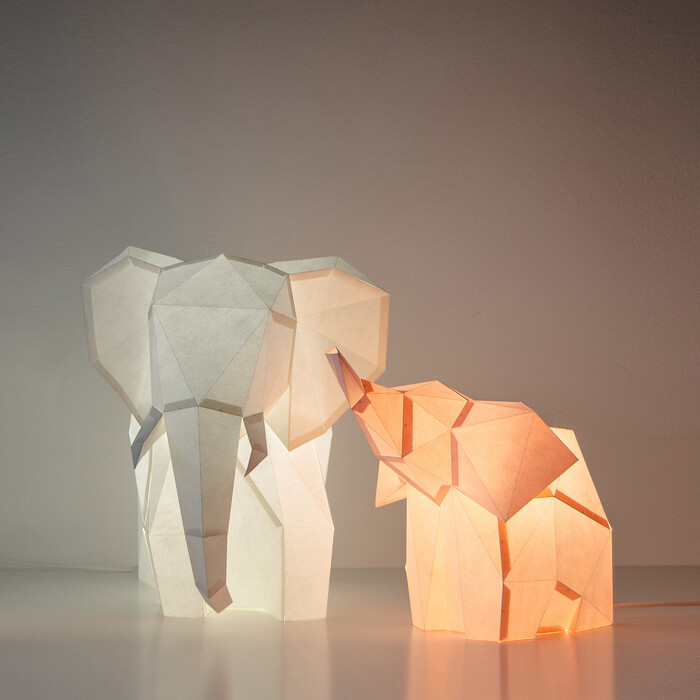 This light demonstrates the kind of enchantment that may be made using only a few layers of tissue paper. When lighted, the giraffe light, which has a silhouette of a mother and child on the savannah, casts a faint shadow on the walls of the space. It's a fantastic nightlight or mood lighting because of the soft glow.
36. Elephant Kimono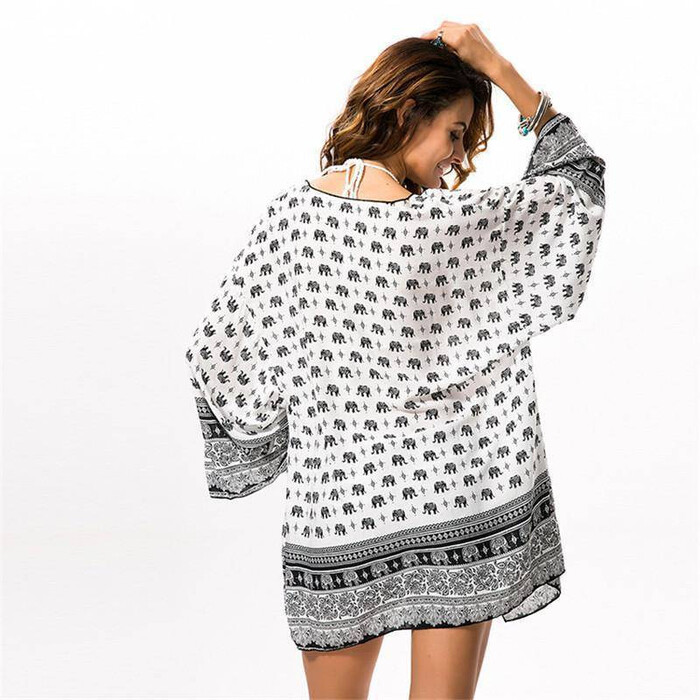 Everyone may wear this one-size kimono, exquisitely designed with elephants and mandalas. In addition, black and white go well with all their favorite outfits. It's the perfect throw-on accessory for gifts for elephant lovers to wear around the house, at the beach, or to dress up with jeans and a t-shirt.
37. Butterflies Necklace and Earrings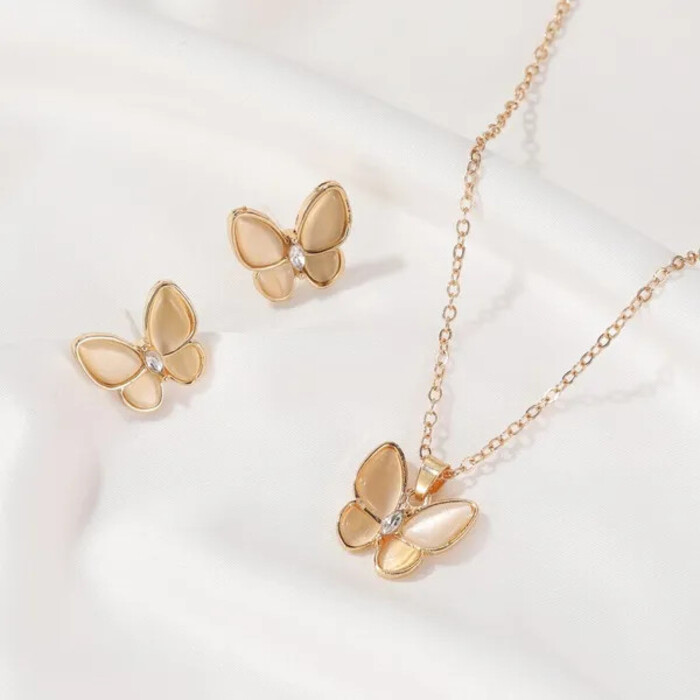 This pearl-inspired butterfly necklace and earring set are the perfect gifts for the butterfly enthusiast. Lavender and mint are only a couple of the many colors available. Each one has a pearl finish and a gold interior.
38. Pet Puzzle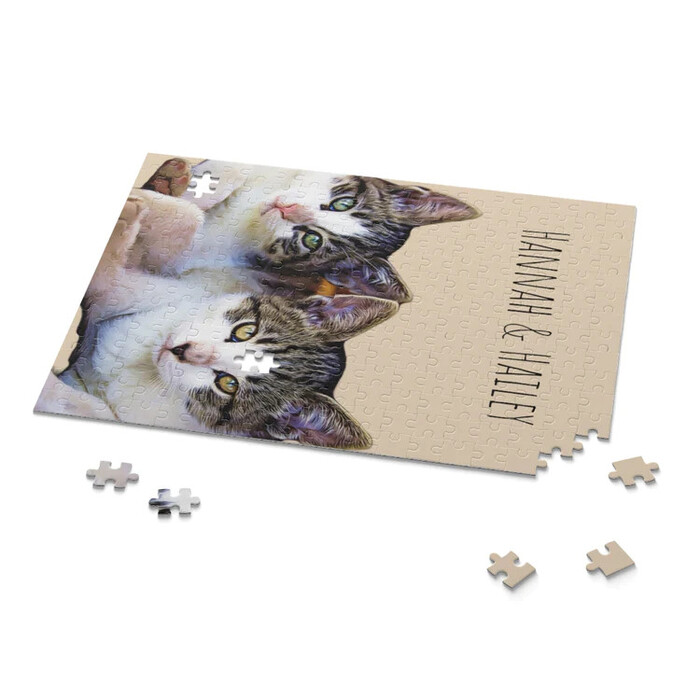 A puzzle with pictures of your friend's cherished pet will give them hours of entertainment. Select a close-up photograph of the animal's face or a picture of the two of them together. It will satisfy you in either case!
39. The World Wildlife Fund book series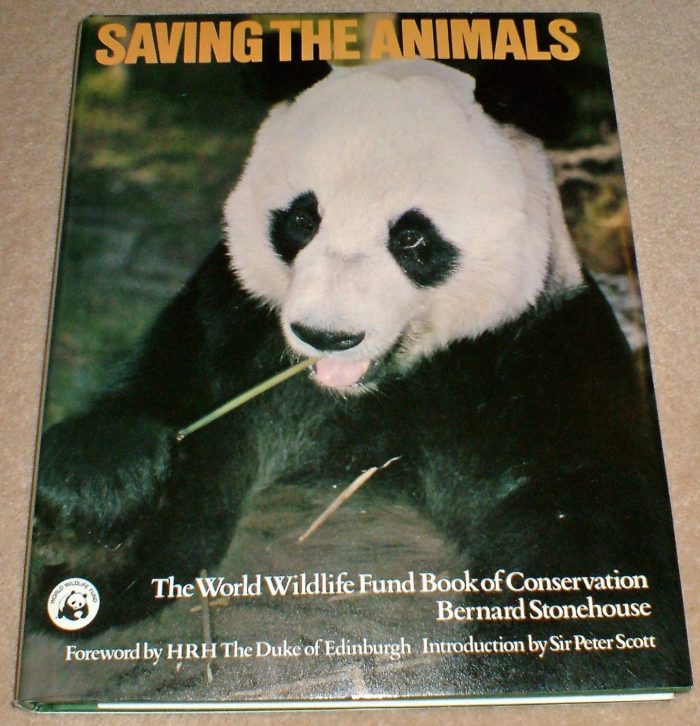 This book will be an excellent starting point for your children to learn about amazing animal facts. The World Wildlife Fund book series will be excellent gifts for pet lovers to access endangered species or national geographic of wild animals.
40. Symbolic adoption kit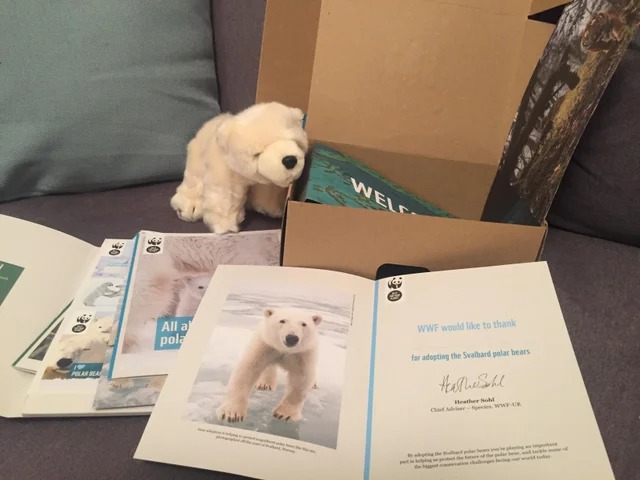 If saving endangered animals seem to be a daunting task, this is the perfect present for them to do it. A symbolic adoption kit typically includes photos of the animal being adopted, an adoption certificate, plush versions of the animal, a species card, and other mementos. In addition, you might give an adult coloring book to the animal lover in your life so they can unwind from all the troubles in their free time.
>>> Maybe you're interested in the following:
Animals are family members; therefore, treating them as such is only natural. Your pet parents will be grateful that you took the time to get them a present with their pet in mind. Are you still looking for more ideas for gifts for animal lovers? Visit our selection of photo gifts today.