If you're looking for some gifts for dog lovers in your life, Oh Canvas has plenty of options to choose from. Dog-themed gifts can range from dog toys and treats to whimsical ones, like dog-themed socks, dog clothes, and accessories. Custom pet photos and engraved dog tags are two examples of the kinds of unique gifts that dog owners can enjoy receiving. Others may appreciate a high-quality dog bed or stroller for convenient transportation. Any present for a furry buddy is better when the giver shows they consider how much the recipient means to them. Here are the top dog gifts and dog owner presents to brighten the holiday season for the dog lovers on your list.
Funny Gifts For Dog Lovers
1. Dog Dad Baseball Cap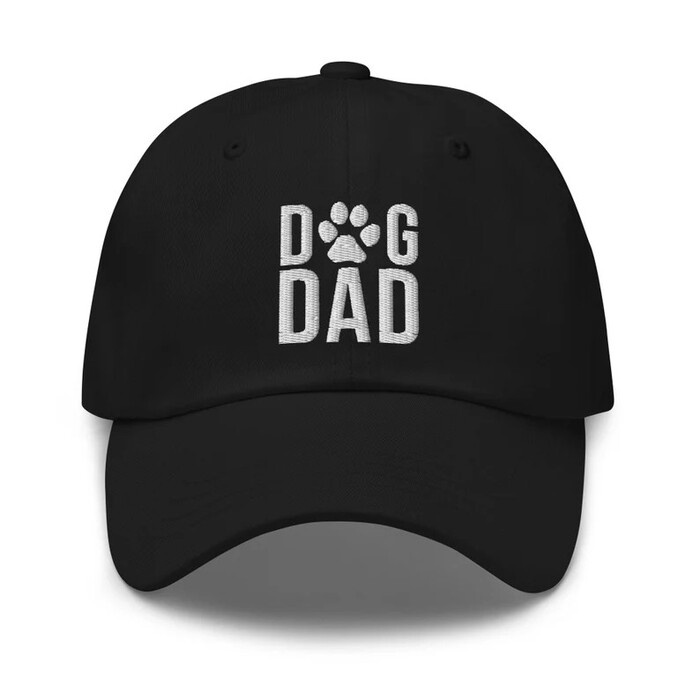 Are you looking for a gift for a man of few words? This understated "Dog Dad" hat sends a bold and stylish message about the wearer's status. Several sizes and hues are available, including black, khaki, and rainbow. That might work as a present for dad!
2. Funny Mug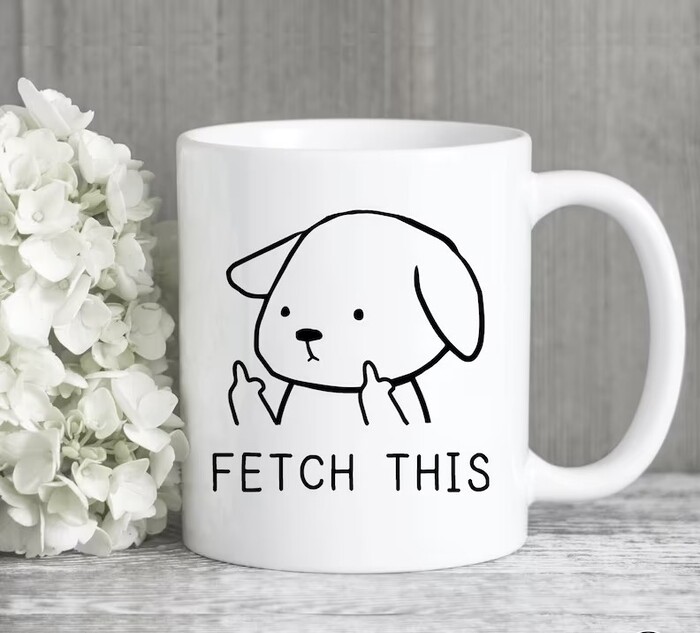 This puppy gag gift is sure to please any dog owner. Typical designs for this cup feature amusing sayings, offbeat artwork, and pictures of adorable dogs. It's a fun way to show your canine companion some love and will make you grin every time you have a hot beverage.
3. Dog Shaming Calendar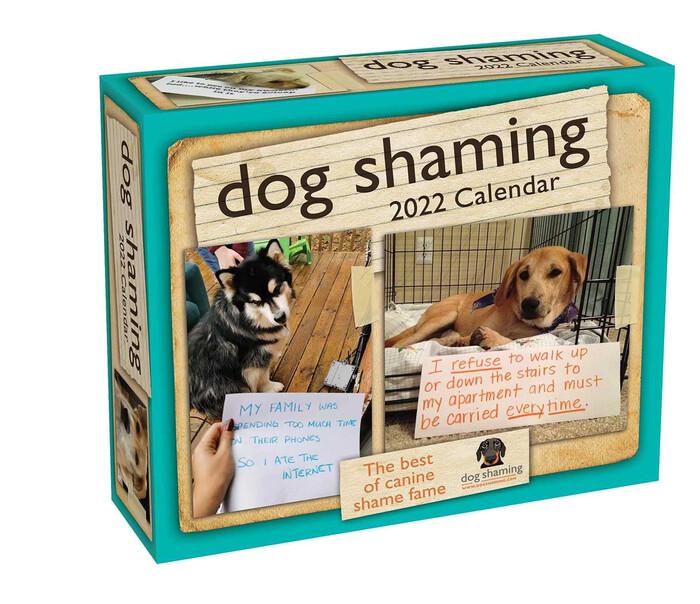 Every month's issue includes a thematic collage of images from the well-known blog Dog Shaming. The variety of canine breeds, the humorous anecdotes, and the originality of the owners will appeal to dog enthusiasts. Large monthly grids are provided on the calendar for holidays and veterinary appointments.
4. Dog Socks
These lovely women's dog socks will make their day. Their toes will always be warm with these stylish socks. If you want to take the gift to the next level, pair the socks with some other dog apparel and accessories, such as a lovely bandana or a stylish leash. With so many options, you're sure to discover the ideal present for the dog lover in your life.
5. Pet Coffee Tumbler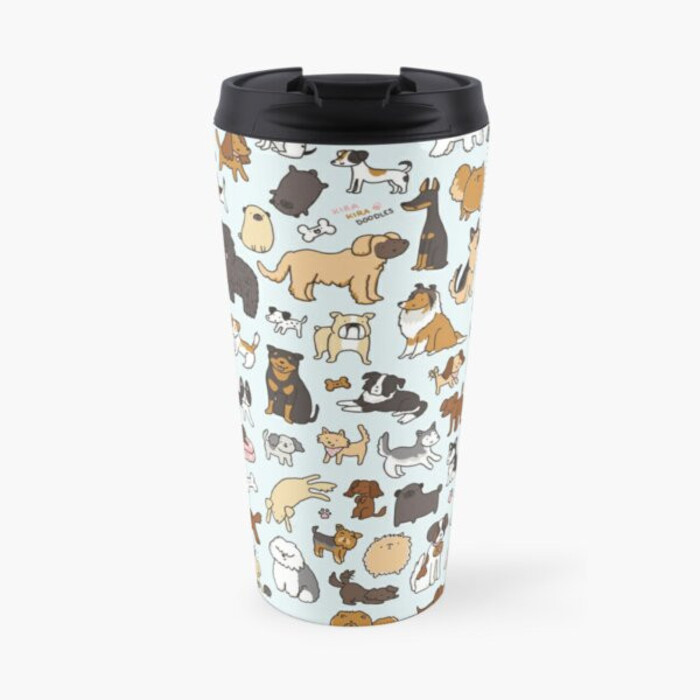 This tumbler, decorated with charming puppies, combines the love of coffee and dogs. It's an excellent present for dog lovers who frequently visit the office coffee maker and can't stop thinking about their furry friend at home. Also, pet owner can use the pet coffee tumbler to carry water or food for their pet as they sip their coffee on the go.
6. Custom Paw Print Necklace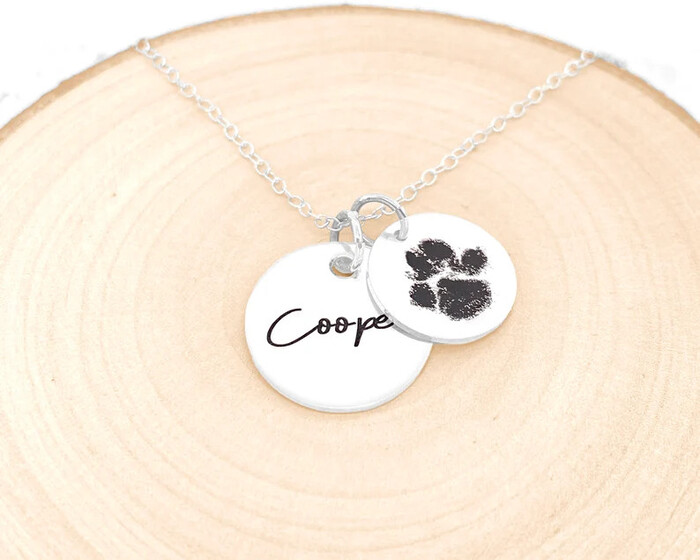 If they are the type of person who often wishes they could keep their dog close to their heart at all times, then this dog paw pendant necklace is an excellent choice for them. You can choose to have a regular paw print instead of the actual image of the dog's paw.
7. Dog Wine Markers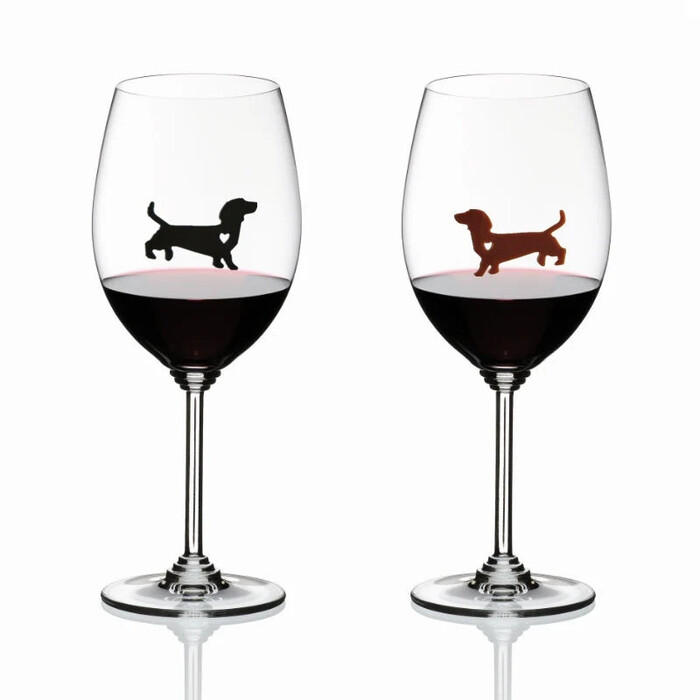 This charm collection would make an exquisite present for dog owners as well as anyone else who has a soft spot in their heart for man's best friend. The charms are simple to utilise; all that is required of you is to place one on the exterior of the glass, either in close proximity to the rim or on the foot of the glass.
8. Key Hooks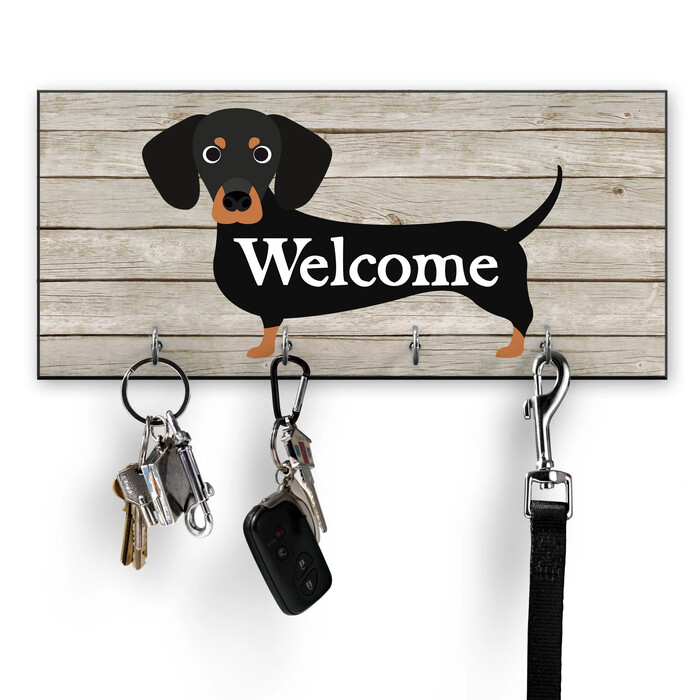 This his, hers, and paw print organizer are ideal for all your doorway organization needs! Hang your keys, so you always know where they are when you go looking, and give your pet's leash, collar, or harness its own designated area. Then, three hooks are added for key storage and dog accessory storage.
9. Crossbody Bag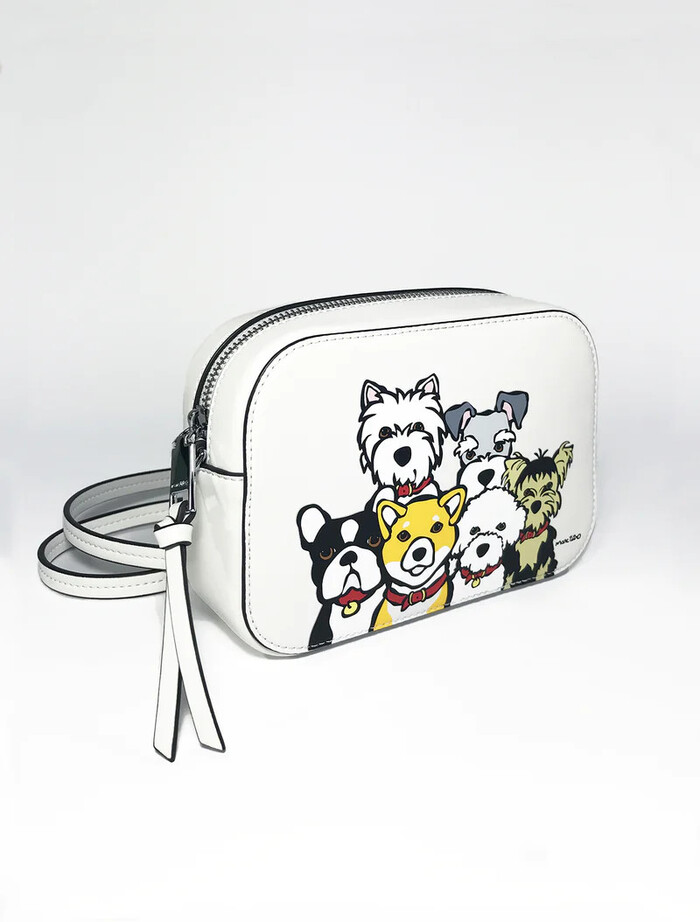 Do you know a dog enthusiast seeking a hip-shoulder bag? These soft vegan leather bags make fantastic gifts for dog lovers for any occasion or dog fans of all ages. A pet owner's essentials, including waste disposal bags, snacks, and a portable water bowl, can be carried hands-free in a crossbody bag made specifically for that purpose.
10. Dog Pin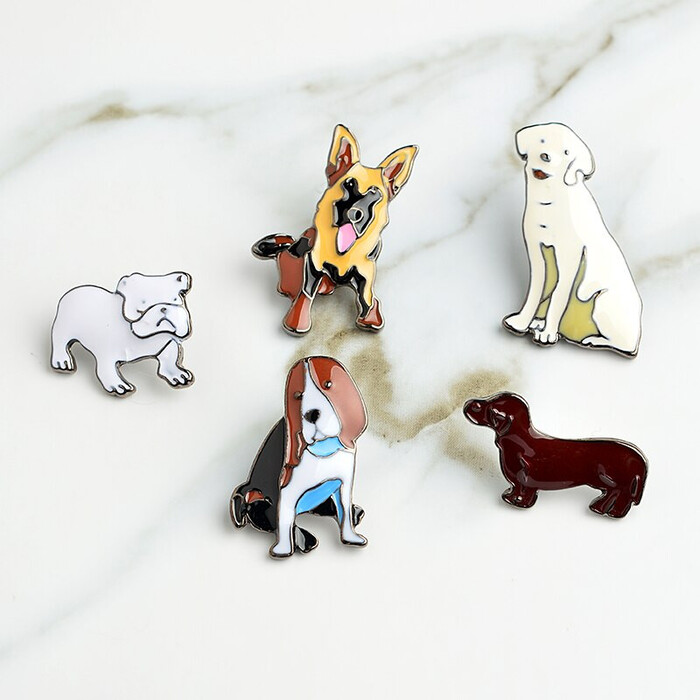 We love this dog pin so much since it's so unique! A dog pin is a cute and simple way for dog owners to show their devotion to their canine companion by affixing a pin to an item of clothing or accessory.
11. Dog Bottle Stopper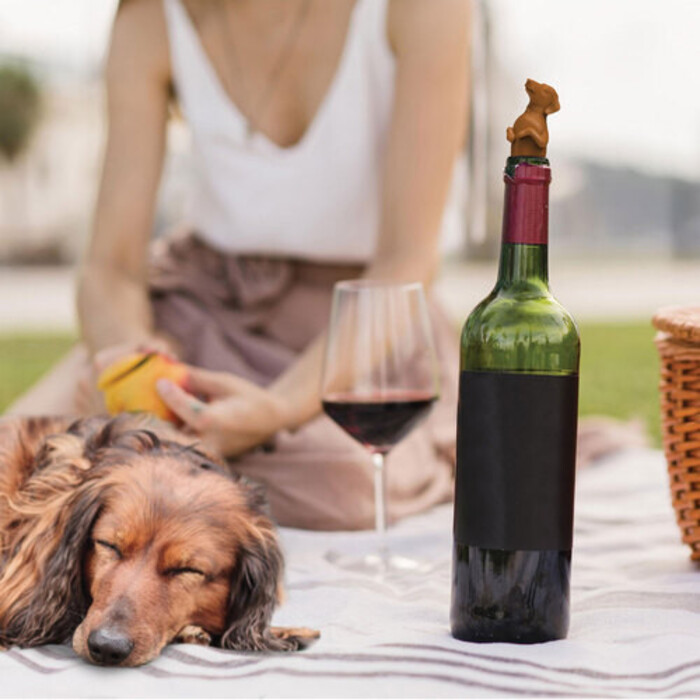 Do some people fail to finish their wine bottles? Since someone is producing these bottle stoppers, I suppose they must! Of course, this silicone stopper is a corgi! Watch him preserve your wine like a good guy.
12. Dog Bed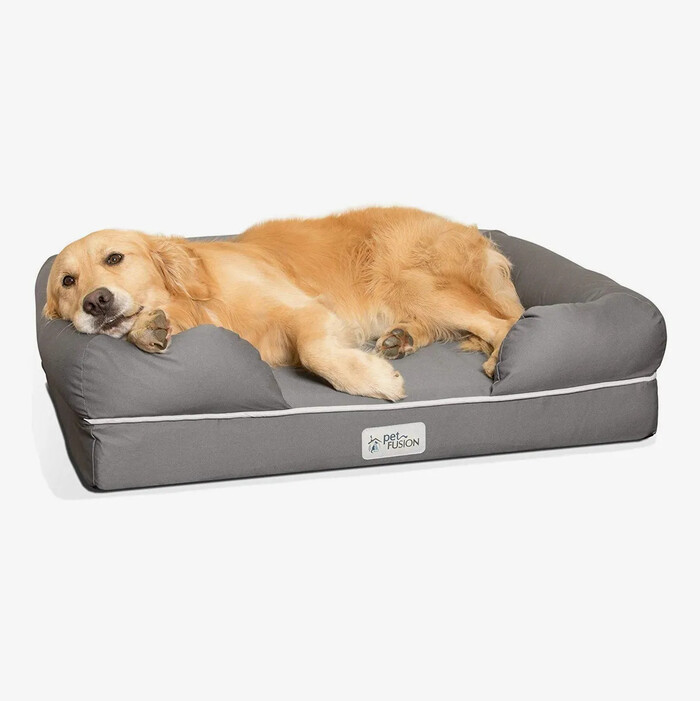 This pet bed is made for superior naps because it has been enhanced for better sleep and is covered in soft shag. Also, it appears in front of the fireplace.
Oh Canvas Tips

While some dogs are more comfortable on softer surfaces, others fare better on more sturdy ones. Memory foam, cotton, and polyester are the most common materials used to make dog beds. Dogs with joint problems may benefit greatly from sleeping on memory foam, while dogs with a nesting instinct like cotton and polyester's softness.
13. Tennis Ball Launcher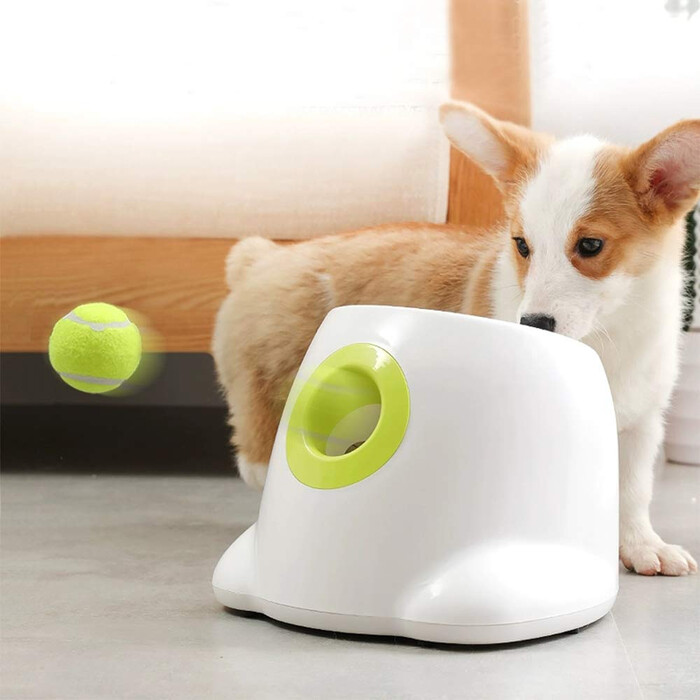 Give them this tennis ball launcher if their dog will play fetch, and the pleasure will last all afternoon. Interactive dog toys, such as a tennis ball launcher, not only provide physical exercise and mental stimulation for canines, but they can also be utilised as training tools. It's likely the only dog toy that offers both people and dogs the same amount of enjoyment.
Unique Gifts For Dog Lovers
14. Custom Pet Tea Towel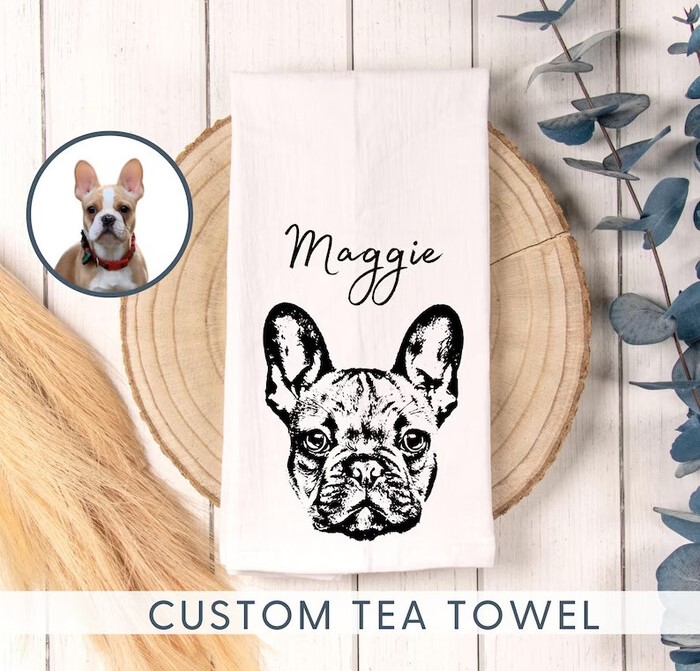 Why not consider giving these tea towels as gift ideas for dog lovers to make your dog fans happy? Choose from a unique drawing or a choice of images showing a particular breed of dog. The pet's name and preferred font color should also be included.
15. Dog Butt Magnets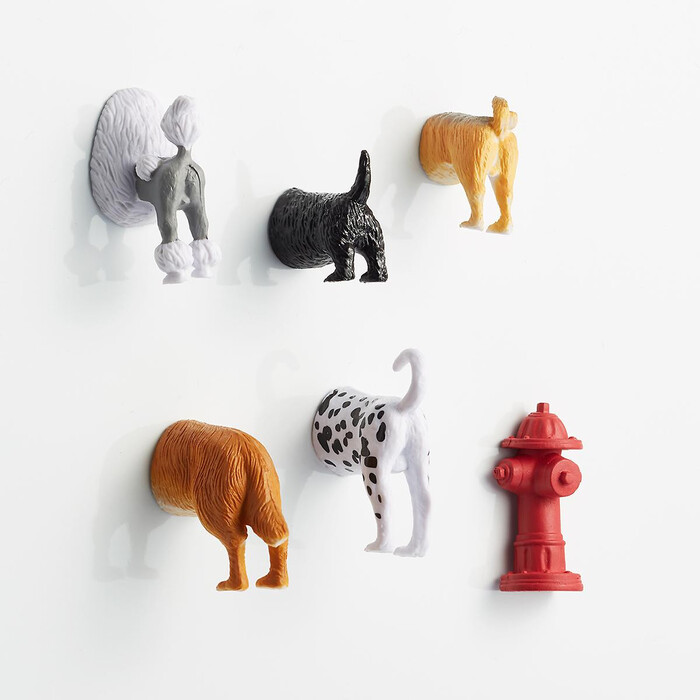 These humorous magnets would make people smile when they saw them. These gorgeous gifts for dog lovers would be genuine works of art for them. They would be able to hang notes from their refrigerators using the butts of their cherished pets.
16. Pet Salt & Pepper Shakers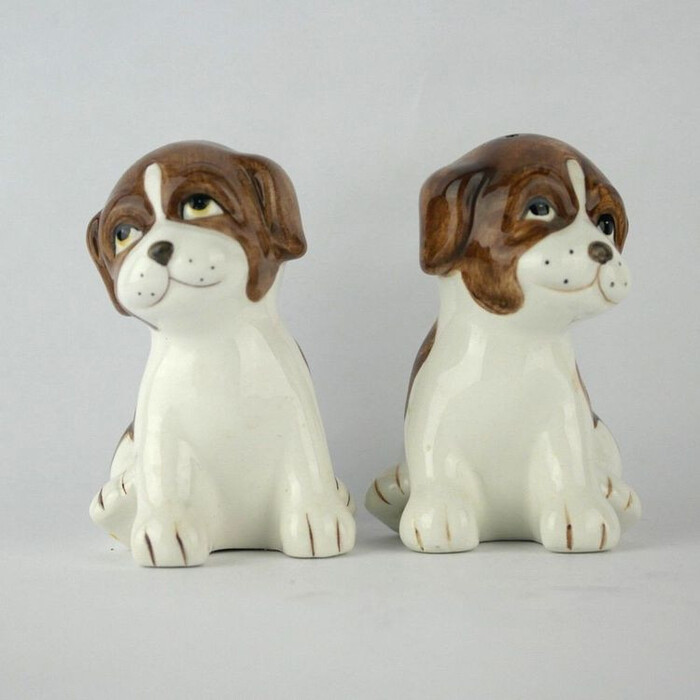 Let's bring some fun back to practicality with this adorable salt and pepper shaker set. These salt and pepper shaker sets are ideal for dog lovers for everyday home usage or as a lovely gift for your loved ones on special occasions.
17. Wine Bottle Holder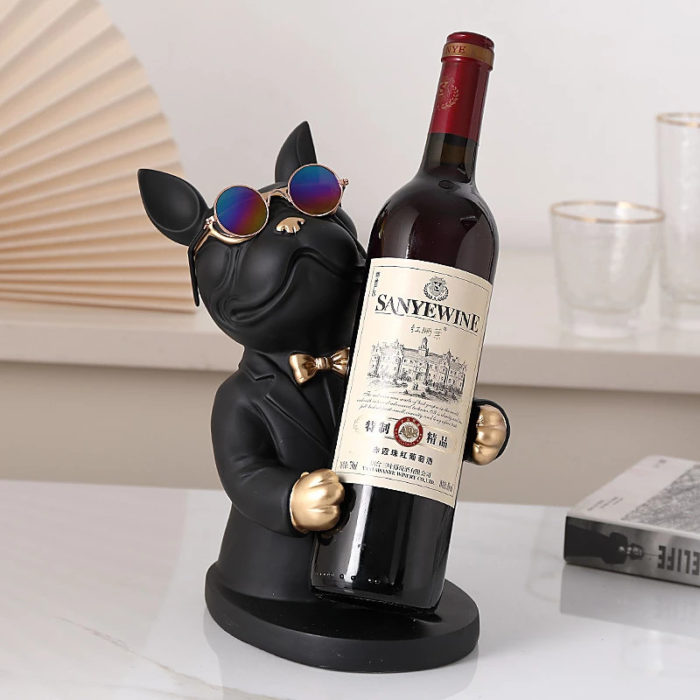 As depicted by this wine holder, any dog or wine lover would enjoy drinking a bottle. You can choose a breed that fits their pet from the available variety or give them a whole pack of dogs to display their wine.
18. Customized Dog Placemat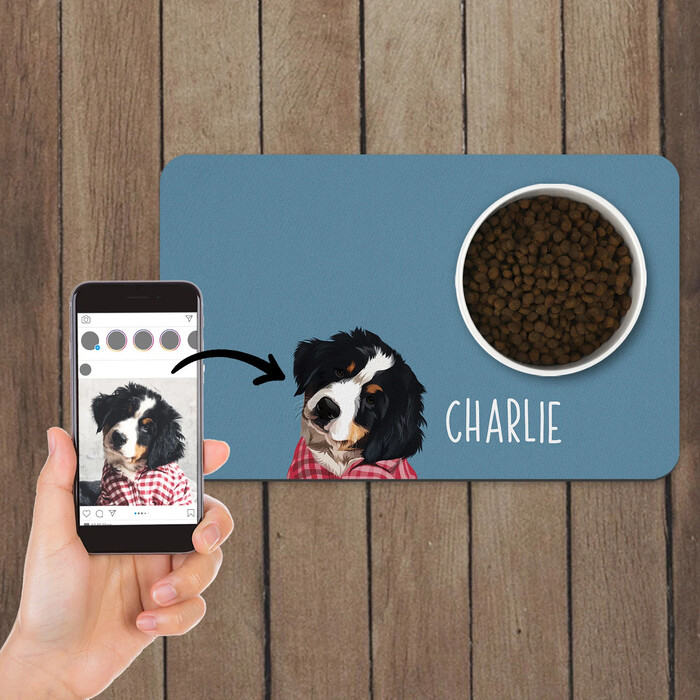 A house isn't a home without a dog. These doormats are fun housewarming gifts for dog lovers who want to warn puppies and humans not to track dirt into the house.
19. Pet Pillow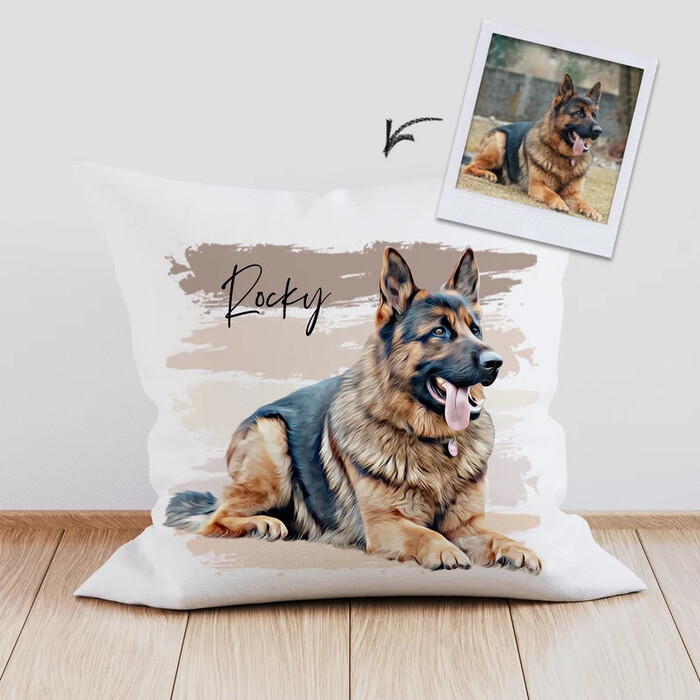 When your dog lovers are away from home, they can cuddle with a personalized cushion that is made to look exactly like their dog. Within weeks of uploading a dog photo, you'll have a one-of-a-kind pet souvenir to give them. It's a crucial gift for dog lovers they didn't realize they needed.
20. Paw Print Frame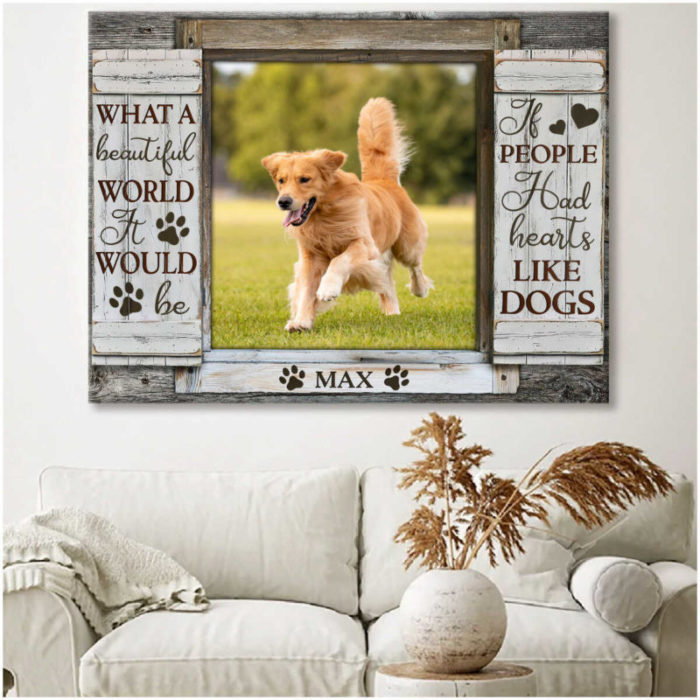 Shop Now
These puppy paw prints are a sweet keepsake for new parents like personalized gifts for dog lovers. The kit is simple to use and includes everything needed. Thanks to the stencil and air-drying clay, the frame can be customized in several ways. All dog lovers will appreciate this frame.
21. Luggage Tags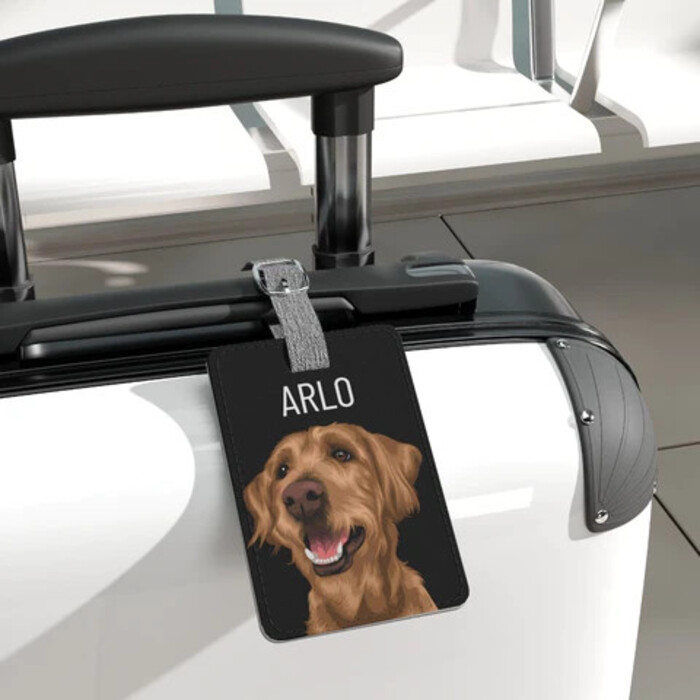 Enhance the visual appeal of their pet's travel gear. These two baggage tags are constructed of PU leather with stainless steel rings.
Pet-themed baggage tags are a cute and functional way for animal lovers to express their passion for their pets while also making their bags more clearly identifiable in crowded public spaces like airports and railway stations.
22. Dog Clock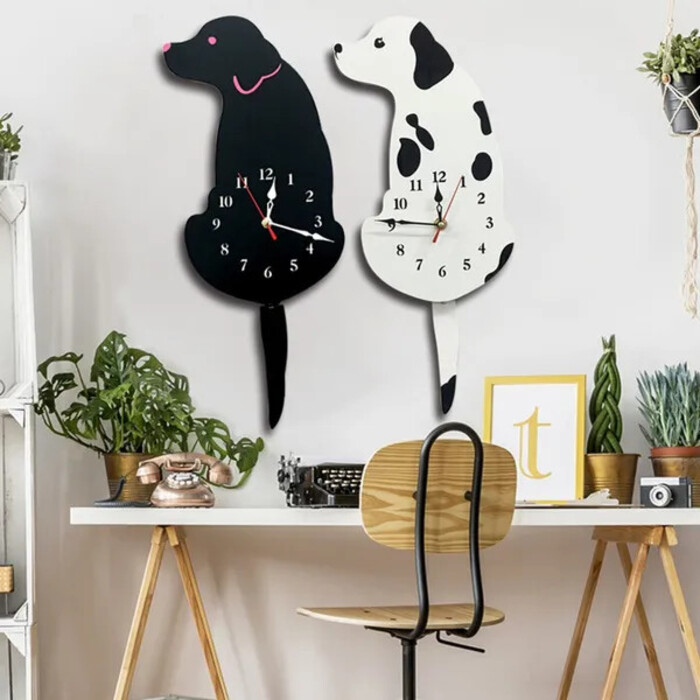 No matter how challenging the day becomes, try to stay positive. A dog clock not only displays the time but also adds a charming and whimsical addition to any room while showcasing the love and devotion of our furry companions.This unique clock features a black-and-white dog that will brighten up their home.
23. Bluetooth Speaker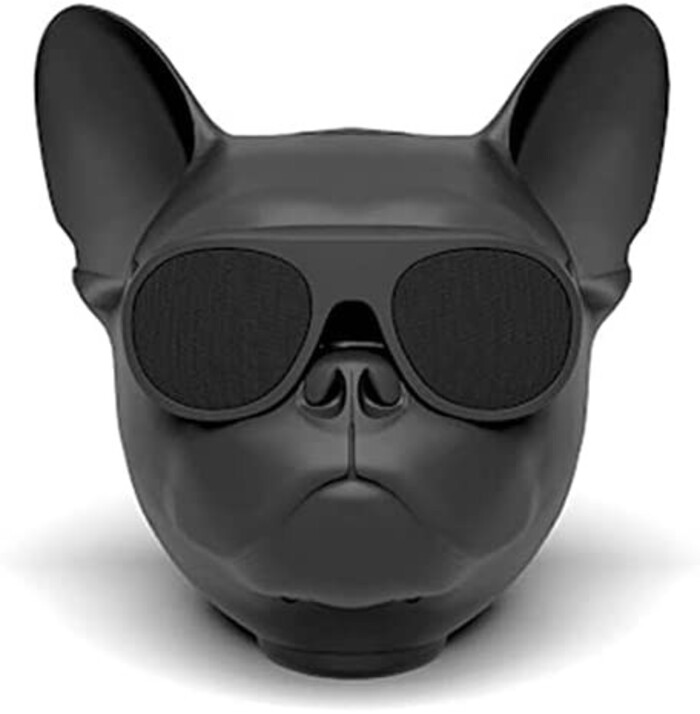 This wireless Bluetooth bulldog speaker has a strong stereo speaker with excellent smoothness. You can use this to decorate your home and listen to audiobooks or music while you cook, or you can turn up the party. The musical experience is enhanced by the resonant bass and crystal clear mid- and high-range sound.
>>> Recommend Reading: 35 Superb Gifts For Giraffe Lovers Will Wow Them
24. Dog Travel Bag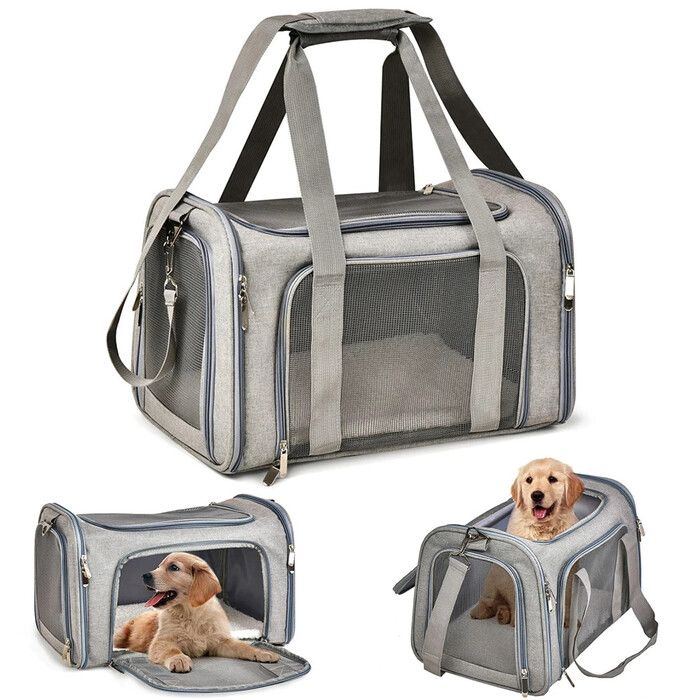 If your buddy frequently travels with their dog, they'll treasure this travel backpack. It has plenty of room for toys and is loaded with portable bowls, food storage containers, and a poop-bag dispenser.
Oh Canvas Tip

Calculate his shoulder height from the ground up. Add two-to-three inches to shoulder height for soft-sided carriers. 3–5 inches for hard-sided carriers. Backpacks, slings, and other wearable carriers support the dog against your body. Weight matters too. If your dog is between sizes, pick the larger carrier.
25. Pet Water Bottle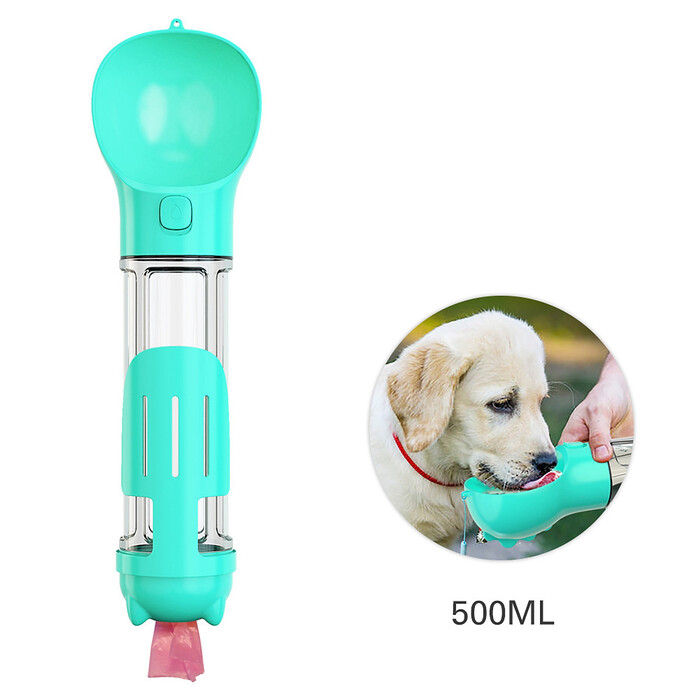 This portable water bottle can help your friend's dog stay hydrated if they enjoy taking their pet on extended walks in the park. Get one for your beloved, and they'll find it one of the most charming Christmas gifts for dog lovers that will never go unnoticed.
26. Feeder Combo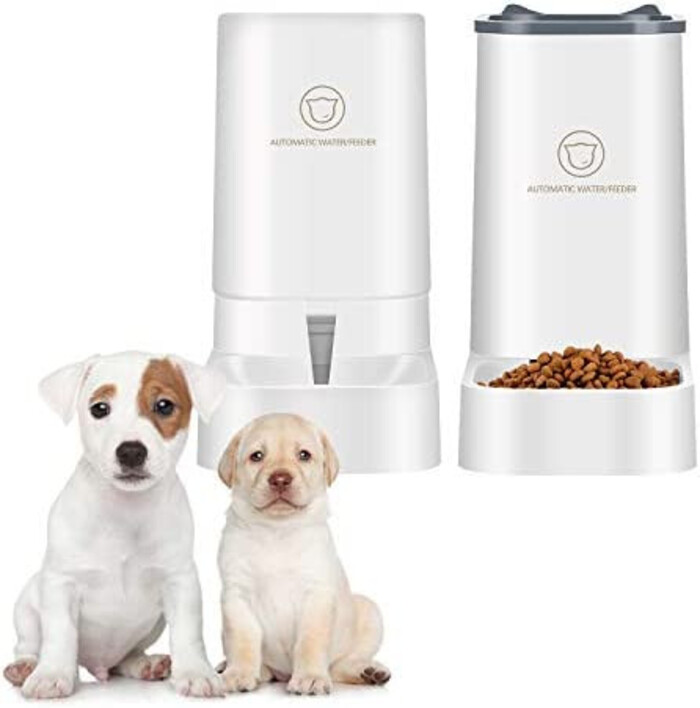 These feeding and watering systems make practical gift ideas for dog lovers who are always busy. They are made to feed puppies, so their bowl doesn't need to be actively refilled slowly every day.
Personalized Gifts For Dog Lovers
27. Personalized Dog Face Stickers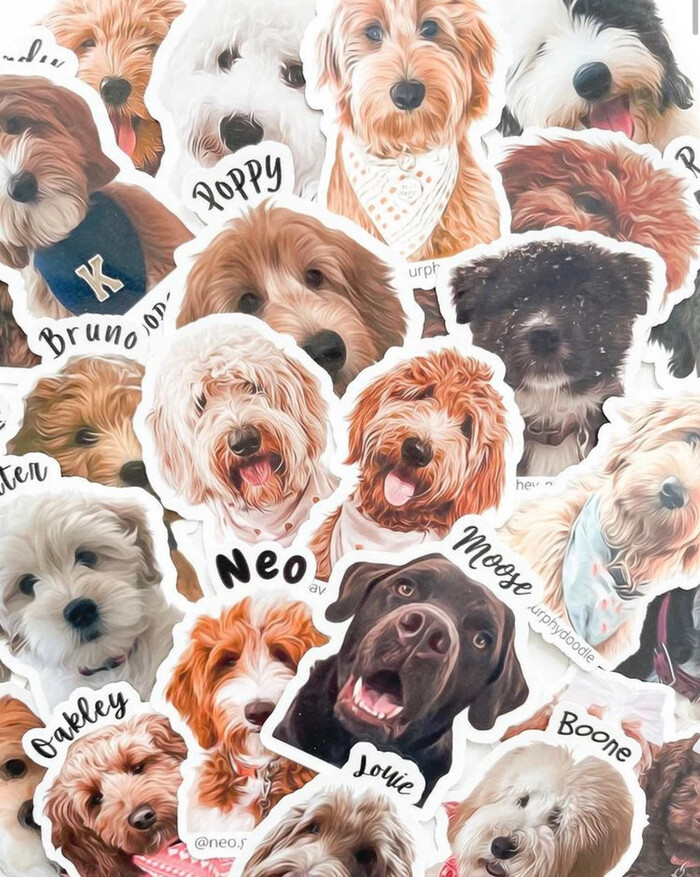 Personalized dog face stickers are gift ideas for dog lovers to express their love for their furry companions and add a playful touch to their personal belongings. A personalized, cute dog face sticker can make its owner smile daily. If you were curious, these stickers are even microwave and dishwasher-safe.
28. Wash Your Paw Canvas Art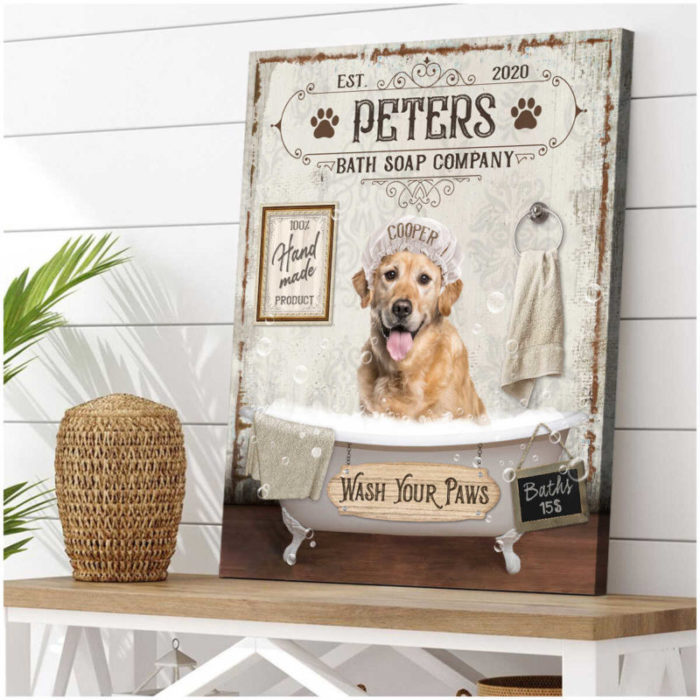 Shop Now
During the wash, every furry friend makes an attempt to escape. All the same, these times are among the cutest and funniest for dogs. You may turn it into a work of art. Do you take pleasure in giving your dog a bath?
29. Personalized Pet Wine Label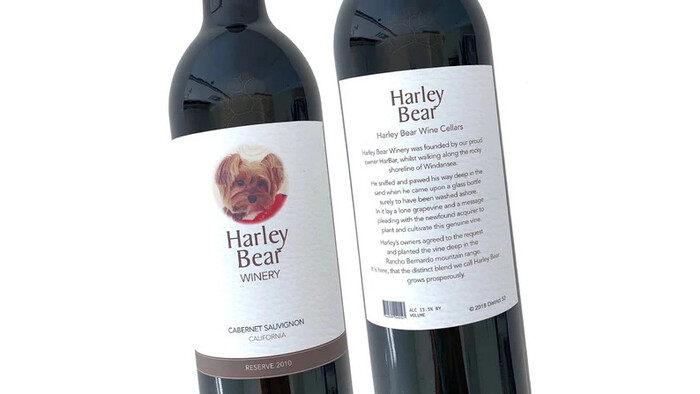 What do you get a person who likes wine? They'll enjoy seeing a picture of their dog on a bottle of wine. You only need to give the dog's name, image, and other details. You'll get a custom label with an original tale on the back.
30. Personalized Pet Blanket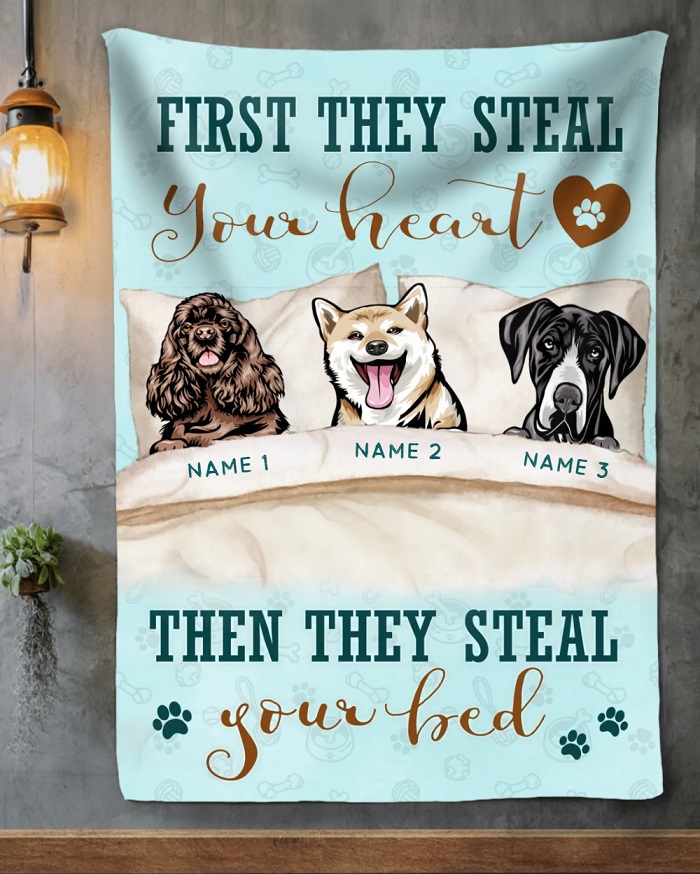 Shop Now
Nothing could be cozier than taking a nap next to a pet. Curling up in this cute dog throw blanket during the cold Christmas season is a great experience. This blanket is the ideal synthesis of good looks and coziness. This gift will ensure your recipient's comfort during the holiday season.
31. I Am Your Dog Custom Canvas Print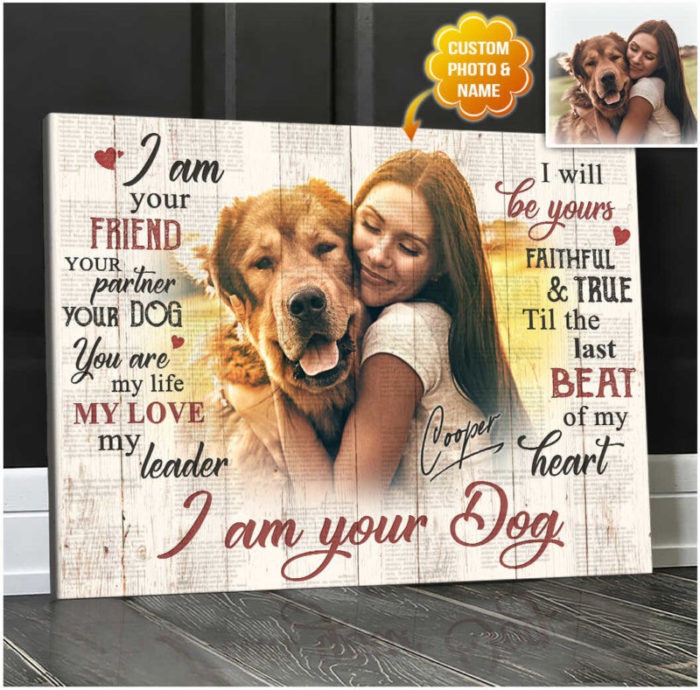 Shop Now
Are you looking for a photo canvas that will always remind your dog lover of the beautiful times they and their dog shared? Displaying canvas wall art is a great way to express your sentiments for your canine companions.
32. Cosmetics Bag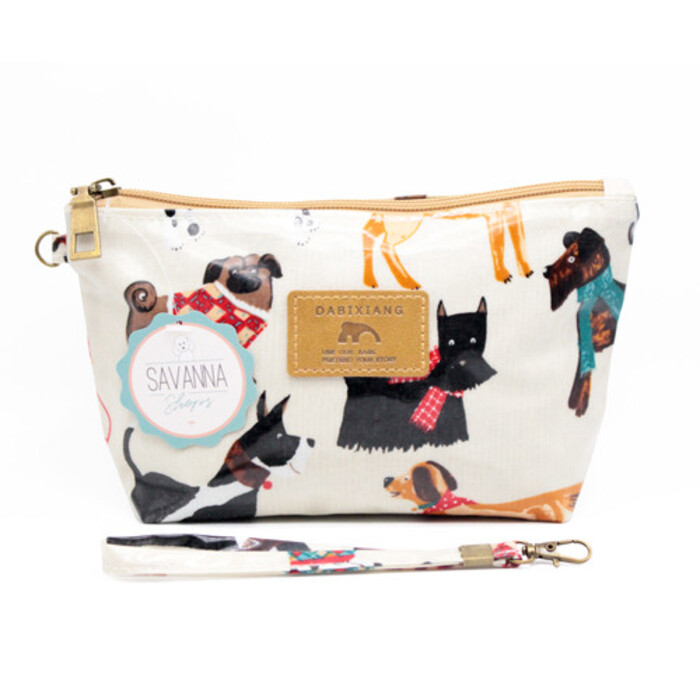 Are you looking for some lovely gifts for dog lovers? This bag can be a cosmetics bag thrown into a purse, a travel case, or a case for pencils or devices, among other things.
33. Bulldog Rain Boots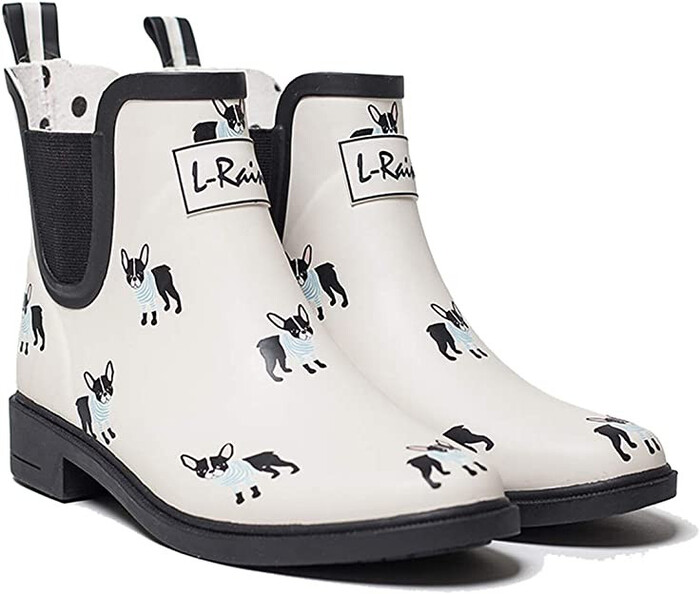 These traditional Chelsea rain boots feature a sweet bulldog print and are entirely waterproof, comfy, and designed to handle any (wet) weather conditions. They'll stand out in the rain, on the beach, or at a festival, handcrafted from natural rubber with a lovely design.
34. Personalized Treat Jar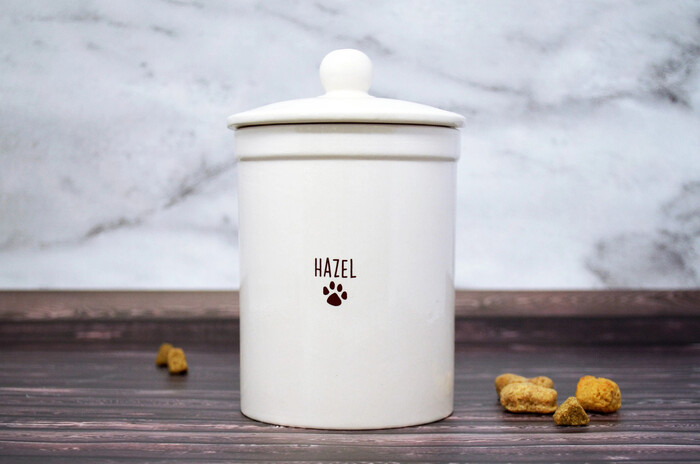 Your friend's dog seemed drawn to the bag of dog treats on the counter. Consider giving them this personalized dog treat jar to help them store their pet's treats in elegance.
35. Dog Bandanas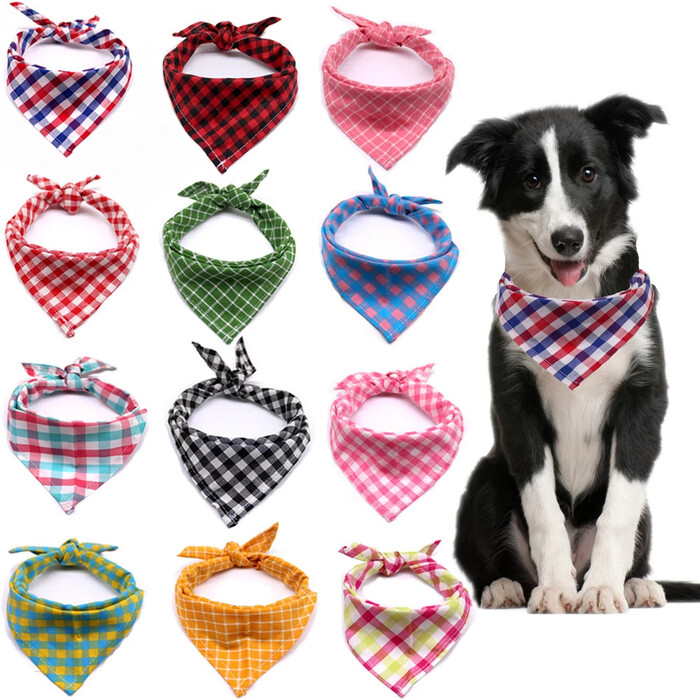 No matter how often your friend's dog rolls in the mud, this six-piece bandana set will ensure they always have something adorable to wear.
36. Dog DoorBell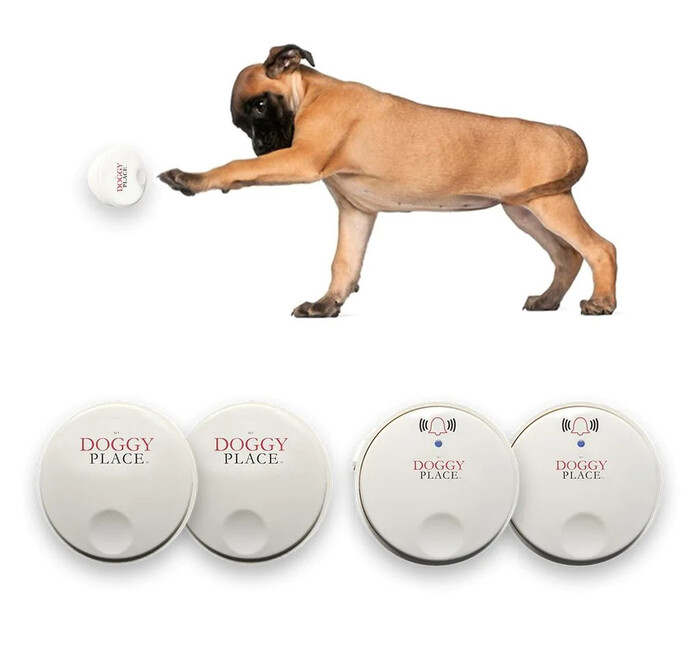 When your friend wants to go outside but is sick of hearing their dog bark or scratch, there is no need to search further. This doorbell set can quickly educate their dog to ring anytime they want to go outdoors because it can be hung on any door.
37. Outdoor Dog House
This charming dog house will ensure that man's best friend is protected from the sun and rain, even if your brother's dog house would rather be outside than indoors.
38. Knit Dog Sweater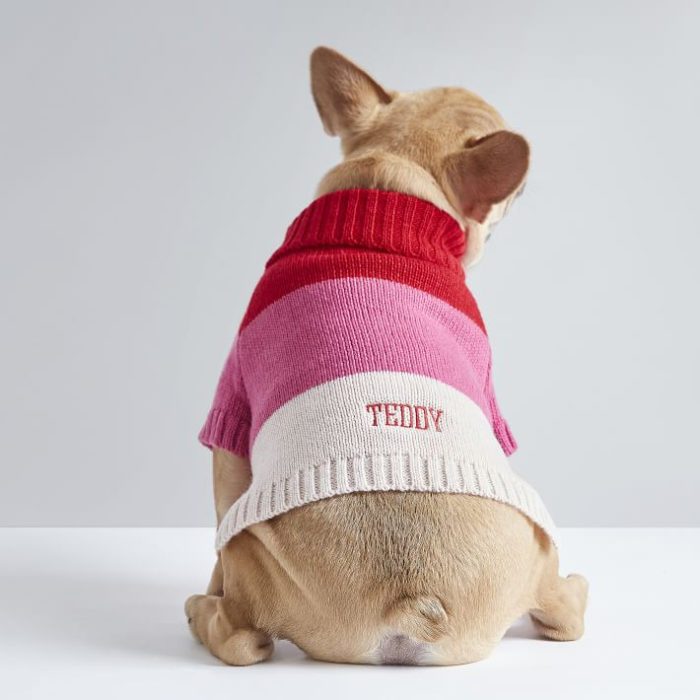 When it comes to the best gifts for dog lovers, this dog sweater is a creative option. Choosing a dog's clothes can be just as enjoyable as it is to style your own. This knit sweater will make your dog lover's furry friend more fashionable than ever!
39. Custom Dog Motorcycle Jacket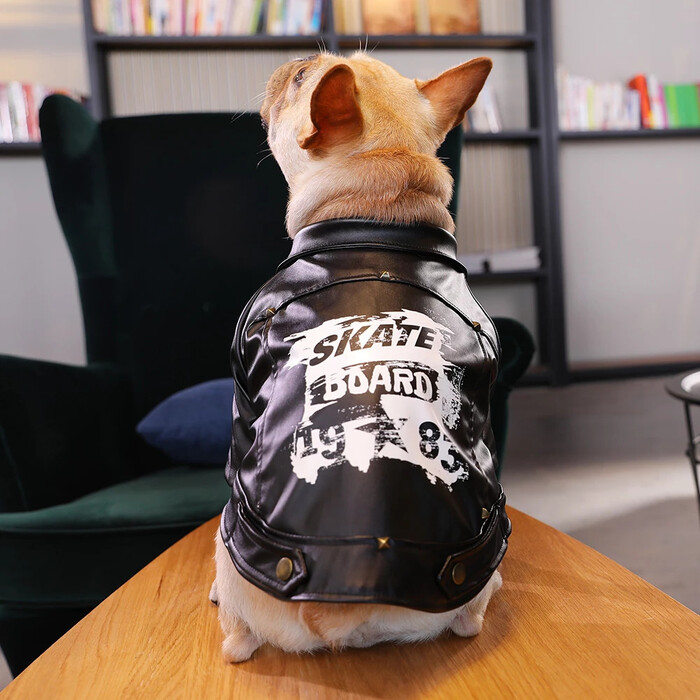 Even if their dog doesn't ever find itself on the back of a motorcycle, this faux-leather dog jacket will give their pet a bit of style. These are stylish gifts for dog lovers that are sure to please.
40.
Dog Memorial Ornament Gifts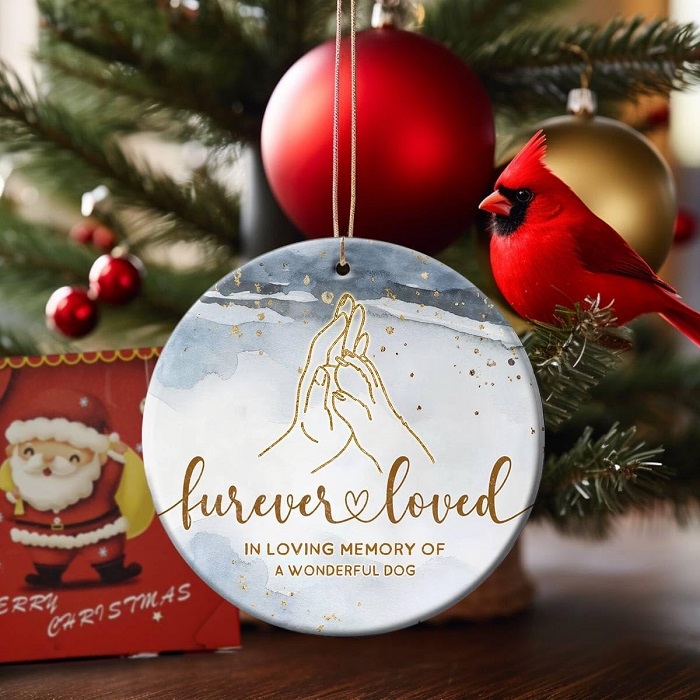 It's heartbreaking to lose a beloved pet. These ornaments would make wonderful consolation gifts for your canine-loving friend who has recently experienced such a loss. Imagine the receiver receiving this moving ornament, their emotions touched by the memory of their close buddy. The ornament becomes a healing vessel, a sentimental symbol that shares stories of happy times and wagging tails. It's more than a token of appreciation; it's a tender revelation of solace and recollection.
Inexpensive Gifts For Dog Lovers
41. Corgi Slippers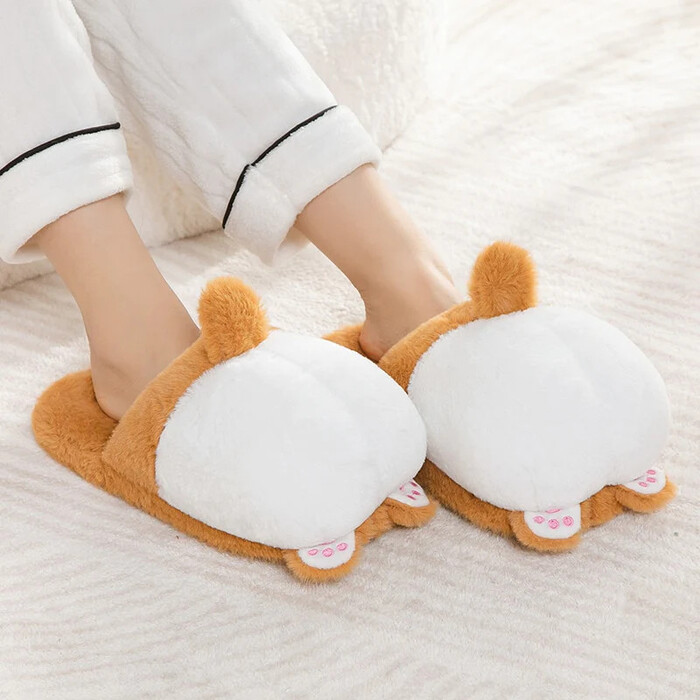 Slippers with wiggly corgi butts! These eco-friendly slippers are constructed of biodegradable plastic. For corgis, we wish to leave a better world! Since the bottoms are rubber, wearing them inside or outside to grab the newspaper or walk the Corgi is safe.
>>>Read more: 42+ Best Gifts For Butterfly Lovers That Will Impress Them
42. Cork Dog Coasters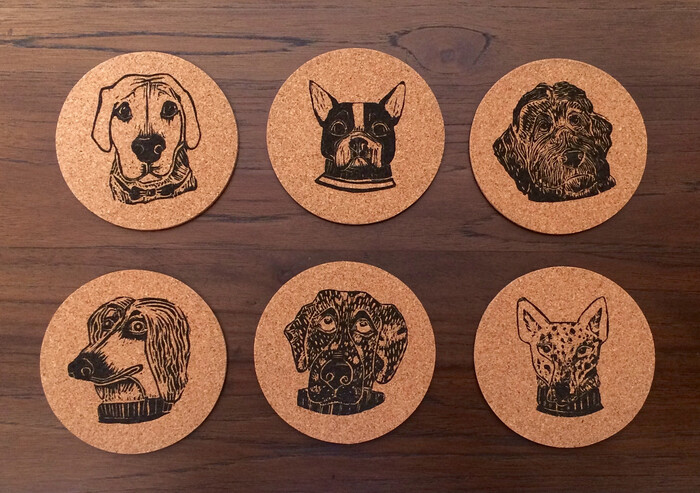 Add these adorable coasters to their home bar. Cork is used to making coasters to absorb condensation from glass and safeguard the surface. For a corgi family, these coasters make wonderful gifts for dog lovers.
43. Dog Oven Mitts
Everyone could always use a brand-new kitchen set with all the burns and stains they frequently encounter. This attractive set is ideal for gift ideas for dog lovers.
44. Ice Cube Tray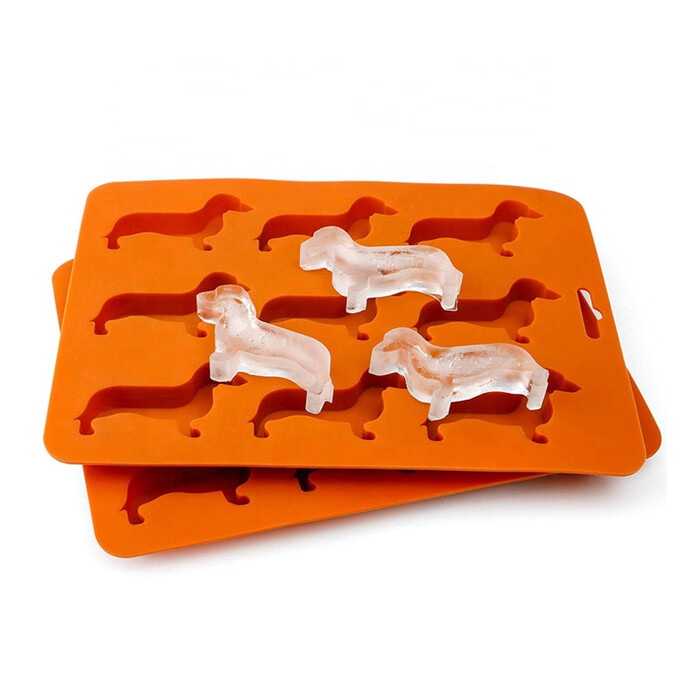 Imagine the possibilities with this silicone mold made for food. Doggy shots, doggy chocolates, ice cubes, and doggy coffee cubes (so your iced coffee doesn't get watered down)! The ice cubes will fit in most glasses, but a punch bowl for a party is where they shine.
45. Airpod Pro Case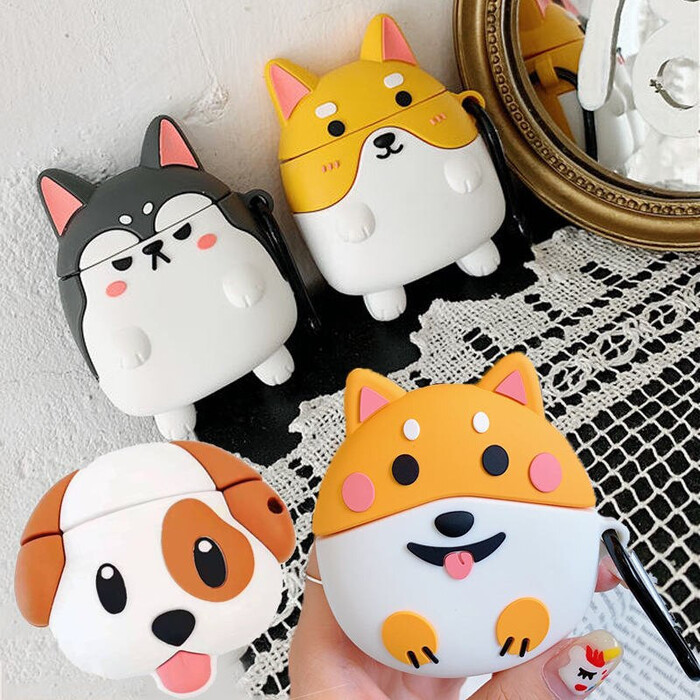 Observe the cute dog's face! This silicone dog is both adorable and functional! He serves as the Airpods Pro's protective case. The Airpods can be charged without removing them from the case thanks to a cutout for the charging connector, and the loop can be fastened to a keychain.
46. Corgi Keychain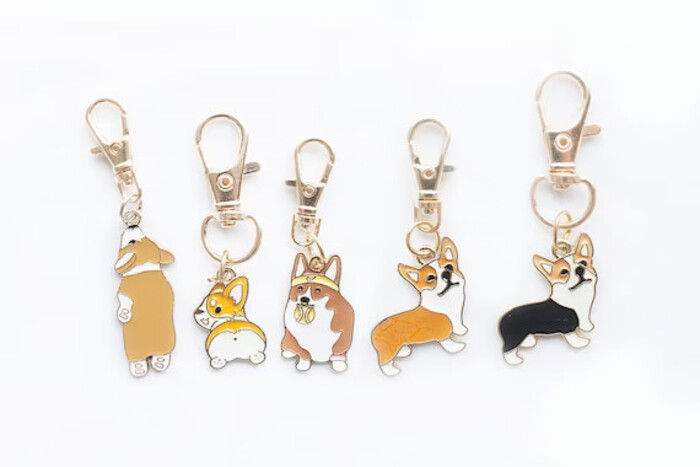 A dog makes an easy buddy because of his kind nature. He serves as both your family and your pet. The Corgi, despite being a small dog, has a strong heart concealed within his frail frame. The Corgi constantly has a smile on his face, and when he smiles at you, it gives you a warm, contagious feeling that makes you happy.
47. Lunch Tote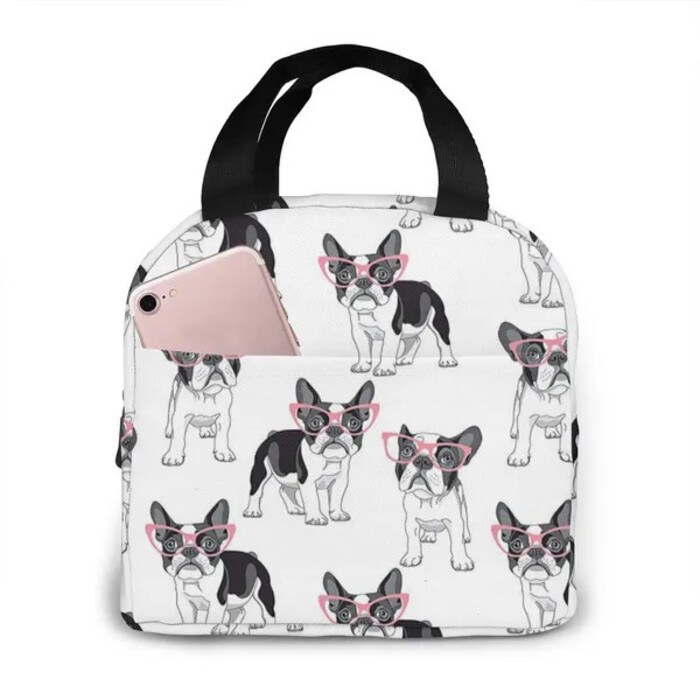 Lunch totes are perfect gifts for dog lovers if they are coworkers, students, or anyone who works in an office. Anyone who sees this adorable bag will fall in love right away.
48. Sleep Mask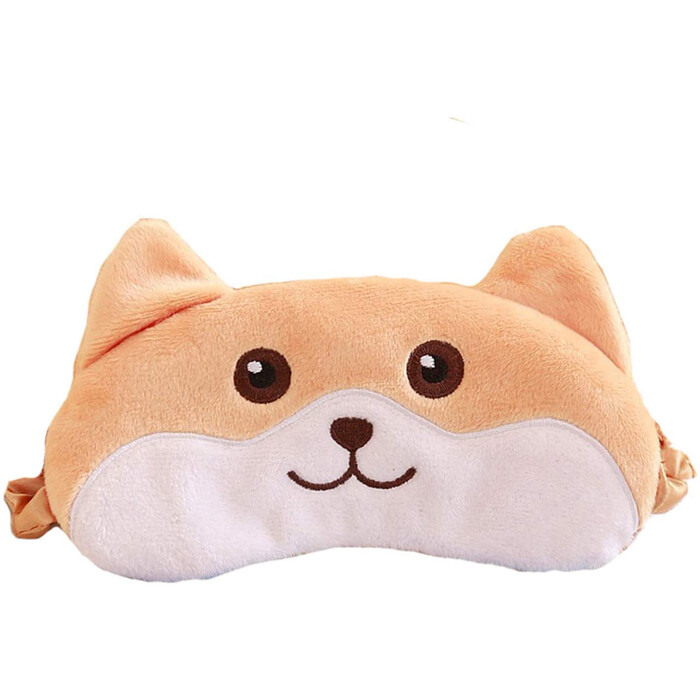 Sweet dreams are sure with this adorable sleep mask. When the removable gel insert is refrigerated and inserted into the mask, it can be used as a regular sleep mask or as a headache remedy. The gel should be chilled in the refrigerator rather than the freezer.
49. Storage Basket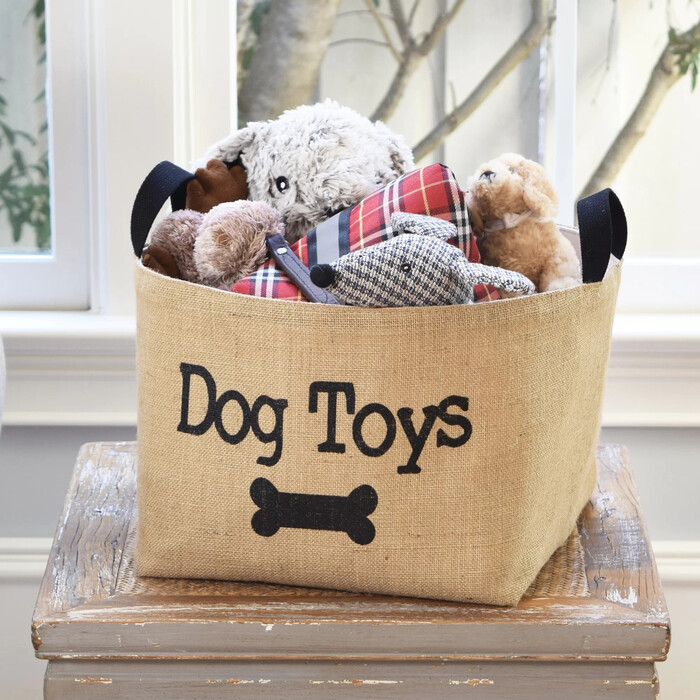 Toys for puppies, children's toys, art supplies, extra blankets, towels, and other items that need a place to live other than the floor can all be kept in this basket! The basket is durable and waterproof thanks to the polyester and linen blend from which it is fashioned.
50. Pet Grooming Glove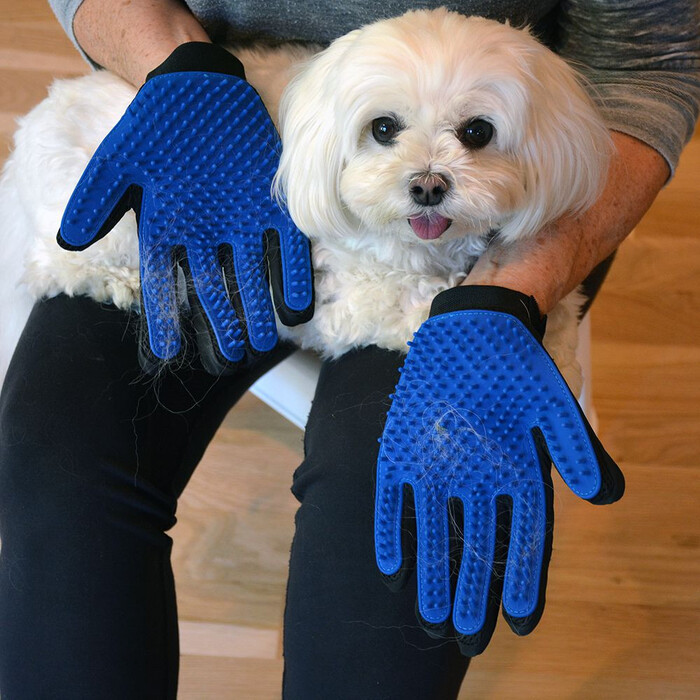 Who wouldn't want their dog's grooming to be as simple as caressing them? Nobody, which makes it the ideal gift for dog lovers. Cleaning up is as simple as shaking off the glove once they're through.
51. Dog Camera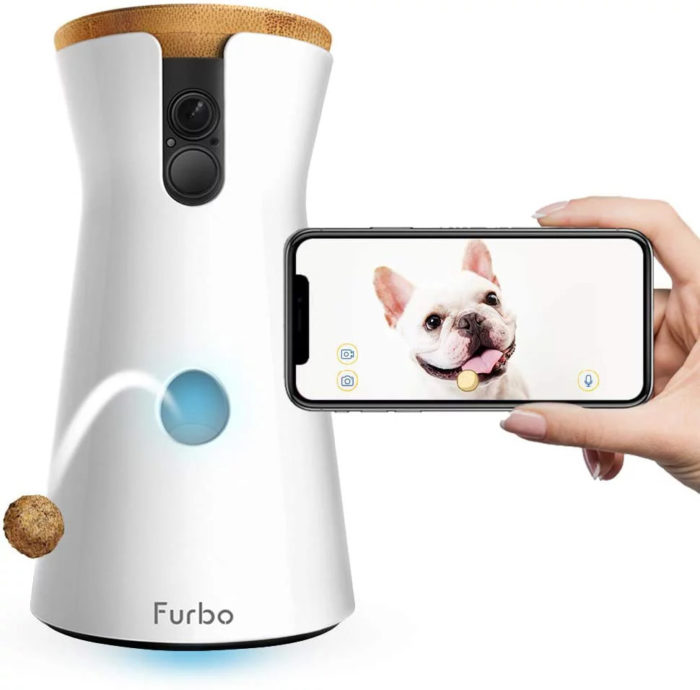 Are you looking for useful gifts for animal lovers? With a full HD camera and two-way audio, which enables them to talk to and hear from their dog, you can help them keep an eye on their canine! It can also throw treats for nonstop fun.
52. Dog Bathing Tool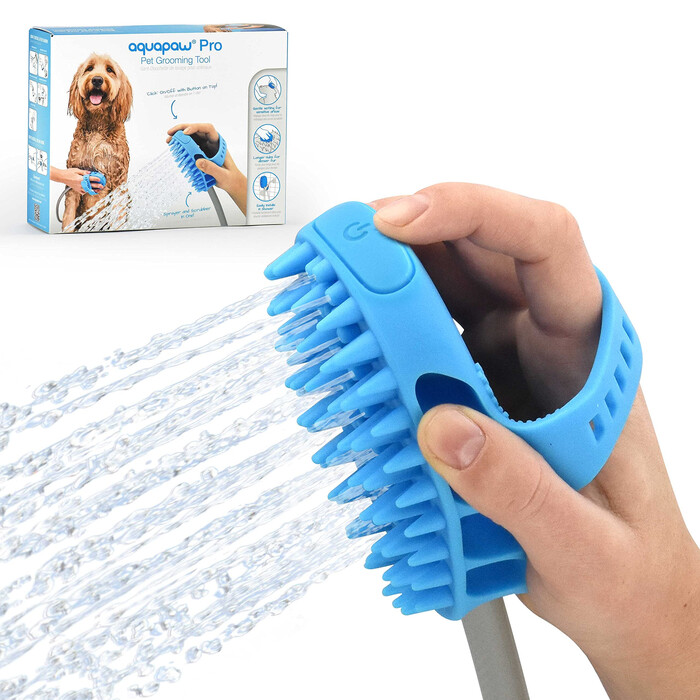 Does their dog detest taking a bath? Use this hand sprayer to minimize discomfort. Now, washing their dog is as simple as giving them a pet.
53. Dog Toy Puzzle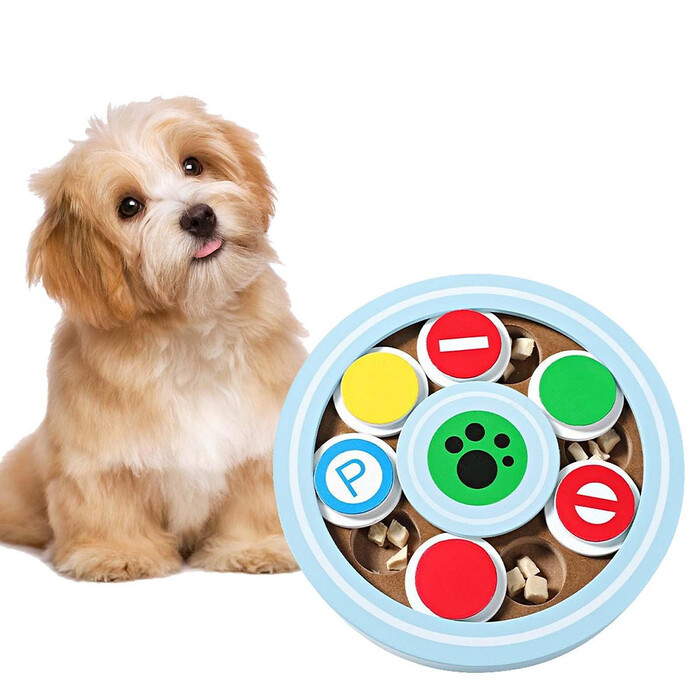 Give them this puzzle filled with rewards and let them run wild if their dog becomes bored when left alone. It has a squeaky button they'll enjoy and several sliding knobs their dog can use to get the food.
54. Talking Pet Starter Set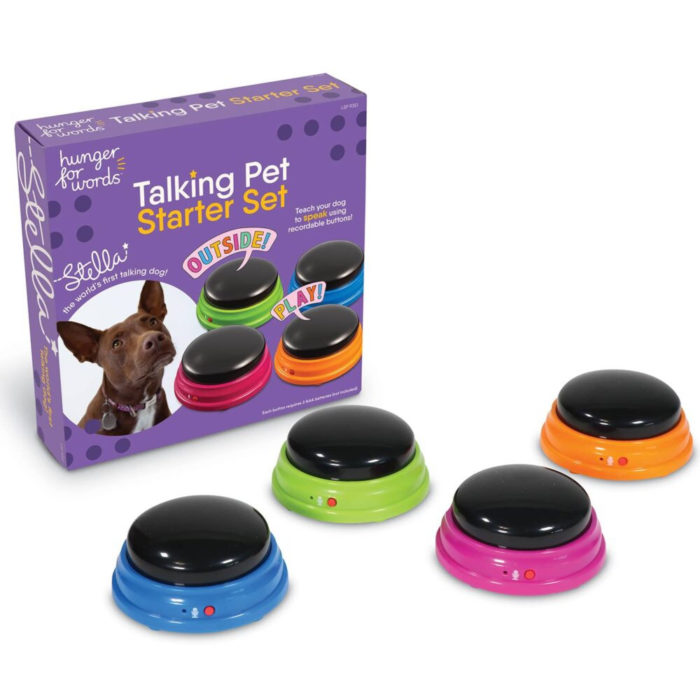 With the help of this kit, intelligent dogs will enjoy conversing with their owners. Four buttons on it let you record words like "outdoor" or "water." The pup can press each button to communicate their needs to their owner once they have learned to differentiate between them. Everyone will genuinely believe that these presents are one of the coolest gifts for dog lovers ever!
>>> You can also read the following:
We've compiled a list of the best gifts for dog lovers that are perfect for any occasion. Whatever you decide, remember that if you give it some consideration, they will like it even more. Oh Canvas is asking for a unique gift from you, so their birthday and Christmas would be the best times.