Mother's day garden gifts are an excellent way to honor a mother who gardens. After all, she has given the planet numerous gifts, whether through cultivating food or flowers, improving soil, enhancing the scenery – or perhaps weeding. Demonstrate your appreciation for her and her gardening efforts, even though the hobby can become a little complicated! Feel the love by giving her a garden-themed present on Oh Canvas's list.
Decorative items for mother's day garden gifts
Natural canvas print art that your mother will love
1. Family Presents Hummingbirds and daisies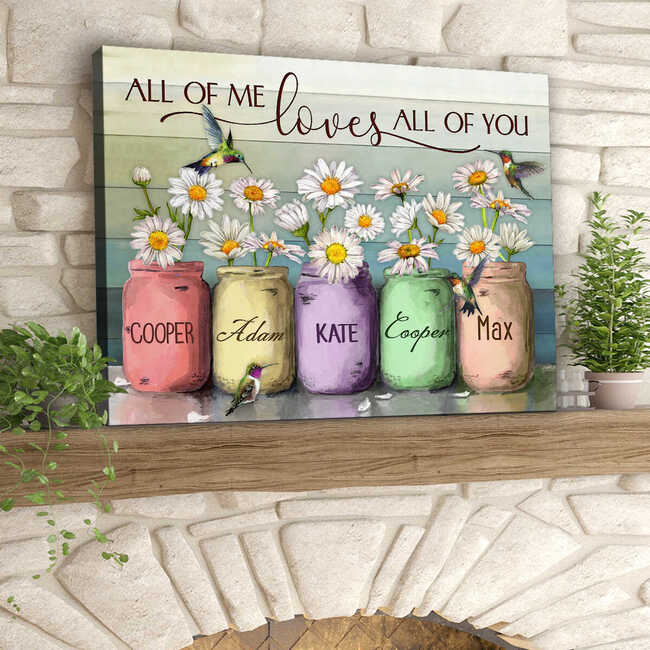 This has to be one of the best Mother's Day garden gifts for any mother. Even if you are a rather rigid son who is not particularly sensitive when selecting a present for your mother, this will undoubtedly be the best and most appropriate option. Your mother will fall in love with it at first sight because of the untamed beauty of tiny daisies, hummingbirds, and, most importantly, the names of the children she adores.
2. Hummingbirds and sunflowers You Are My Sunflower Canvas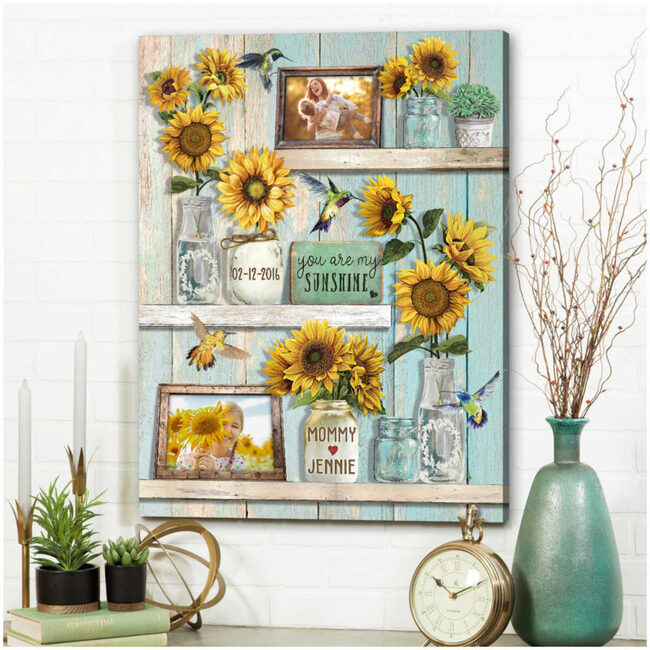 When it comes to this canvas print, it gives a lot of beauty from the scene of a flower corner, which your mother usually admires. But, more particularly, it has both new and lovely photographs of you and your mother. These sunflowers will add radiance to your wall. Now, you can get a significant mother's day gift for garden lover that can enhance the inside beauty of your house.
3. Mister of Cut Glass Plants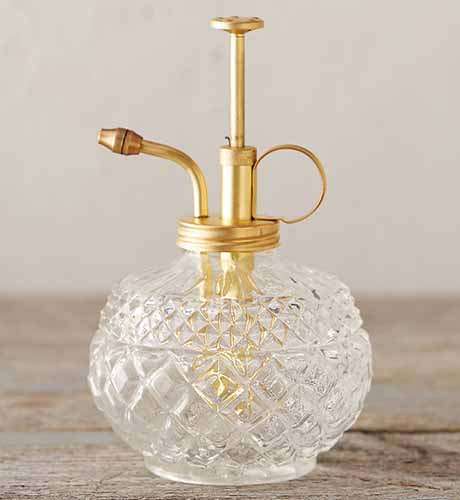 Beautiful, practical, and dependable… Do the words "remind you of someone you know?" make you think of someone you know? This mister is a must-have for anyone who grows tropical houseplants or begins seeds indoors. This Terrain unique is exquisite, crafted entirely of cut glass and featuring a polished brass spray mechanism. It stands six inches tall and has a diameter of three and a half inches. Just a best mother's day gift for gardener, right?
4. Plant Lighting for the Desk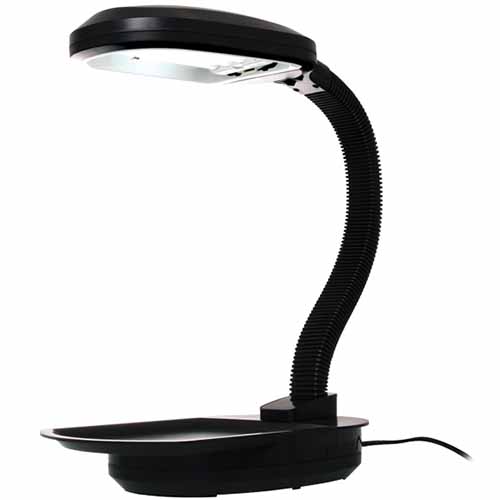 Let us begin the process of expansion! If mum wishes to grow microgreens or lives in an area without a sunny windowsill for indoor seedlings and houseplants, this plant light will be really useful. This light, with a lumen output of 1620, is also useful as a reading lamp. Any time you want to show your mother how much you care, this lighting can be one of the good mother's day garden gifts to show that.
5. Apricot Begonia Double Flower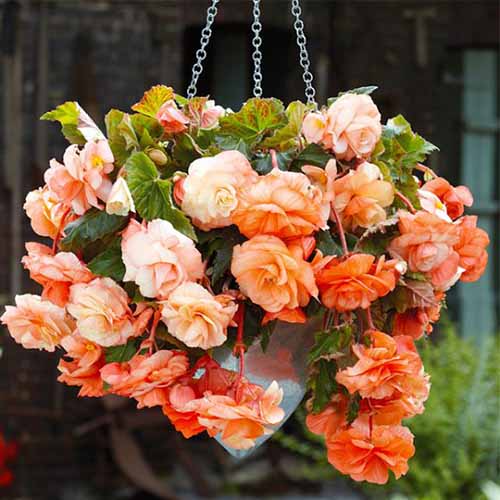 This cascade of tropical colors will continue to bloom throughout the summer and into the fall, providing a welcoming sight on the patio or in the sunroom. These double-flowering Begonia tuberhybrida plants flourish in containers or in fertile, well-drained soil in a raised bed or border.
6. Double Bloom Apricot Begonia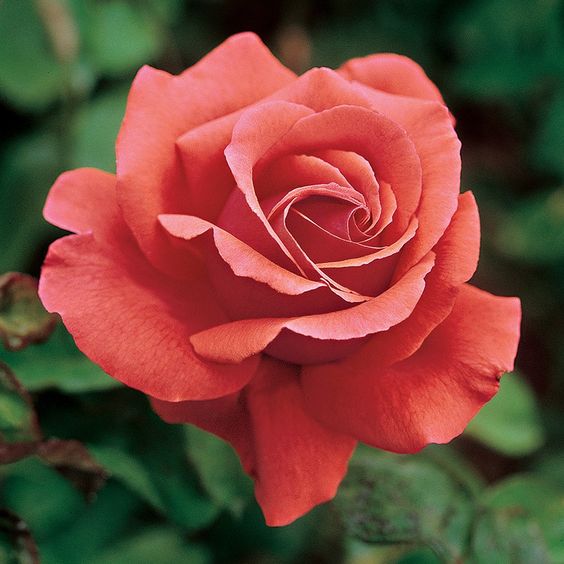 These rose-shaped begonias are hardy only to Zones 9-11, but in colder zones, the tubers can be dug out ahead of winter. Keep them cool (not freezing) and dry until next spring, when you plan to replant them. Thanks to this best mother's day gift for gardener, her mornings will be sunny and cheery!
7. Nadia Ruth Dahlias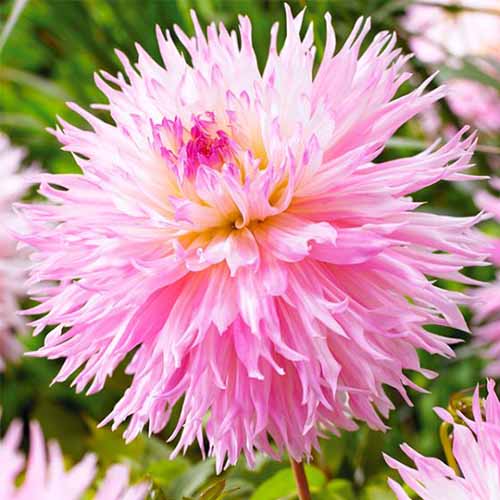 Dahlia pinnata 'Nadia Ruth' yields delicate, pastel-colored, ruffled flowers on plants that reach a height of 35 inches. They act as a dreamlike focal point for bordering areas or pathways. Additionally, they will enhance the appearance of pots, provided the plants remain moist. These can be planted whenever the soil temperature reaches between 55 and 60°F. And they will continue to bloom throughout the summer, beginning in July and lasting until the first frost.
8. Autumn Perennial Wreath That Has Been Preserved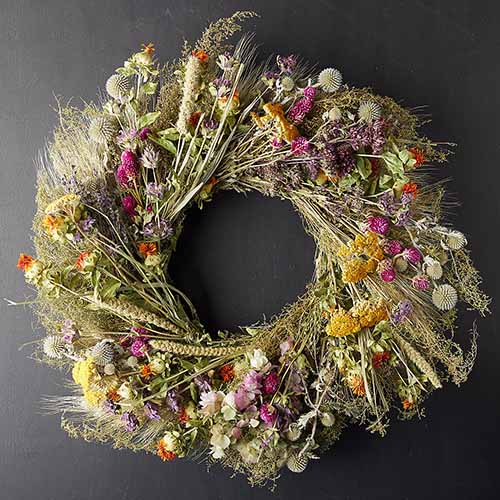 This year-round dry wreath maintains the wildflower vibe. It's reassuring during the months when everything is brown and dry, and it's lovely during the summer heat when outdoor time is limited as well. It's made by hand with Sweet Annie as the foundation and yarrow, lemon mint, orange safflower, and globe amaranth as accents. The wreath, which is 22 inches in circumference, may be displayed on the front door or above the mantle and will last at least two years indoors.
9. Lighted Landscape Panel with Sunflower Garden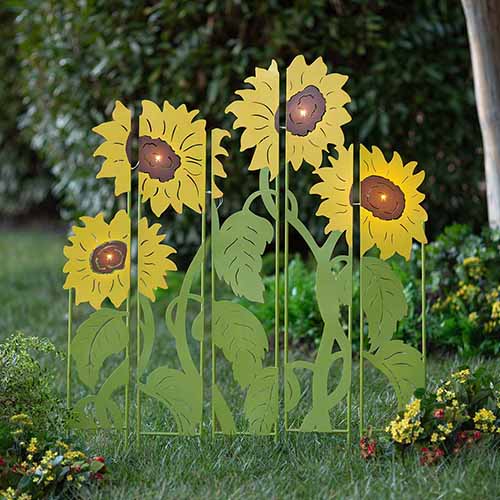 This yard art is created by connecting five battery-operated LED lights with a single wire. The four sunflower-shaped screens, each with a light in the center, are visible 24 hours a day. It includes a timer and emits a gentle glow for six hours. Stakes for the ground are included to provide additional stability.
This is mother's day garden gifts for anyone who enjoys or wishes they could grow sunflowers. Additionally, it can be used to conceal ugly spots like the composter or a barren patch in the landscaping.
10. Cypress Potting Table Handmade by the Amish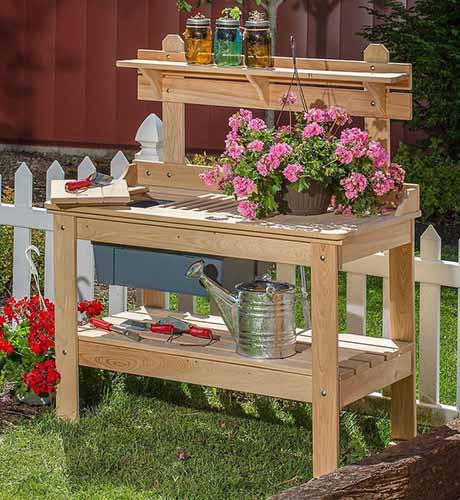 This gardener's companion is as lovely as it is utilitarian, thanks to unfinished cypress smooth-sanded by Amish artisans. The 34-inch-high surface area is great for dividing and repotting houseplants, transplants, shrubs, and perennials. The cypress contains oil that helps wood resist deterioration, and the table will weather to a rustic worn gray over time. It may end up being passed down through generations.
11. Pots Painted by Hand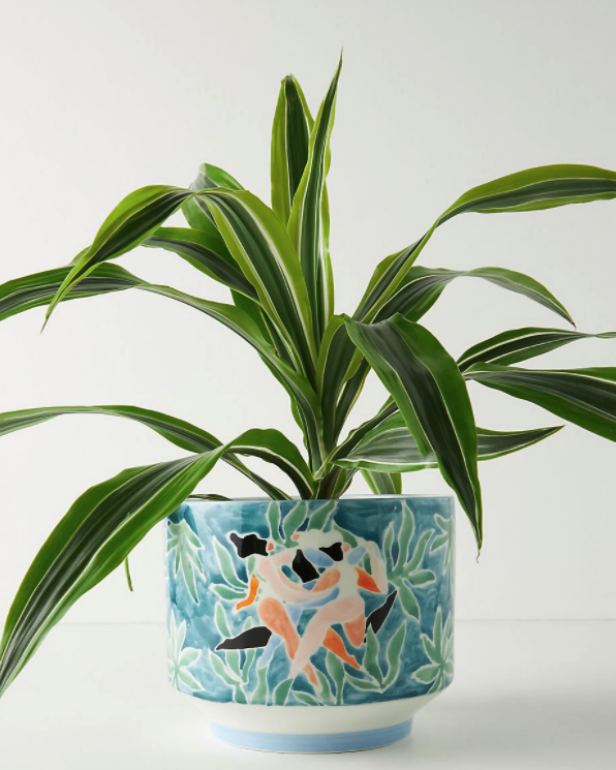 While the seasons change outside, ensure Mom has a touch of nature's greenery indoors at all times. With its hand-painted terra-cotta design, this container adds a contemporary aesthetic to any botanical planting. This creative mother's day gift for garden lover idea is truly special!
12. Planter in a Cement Basket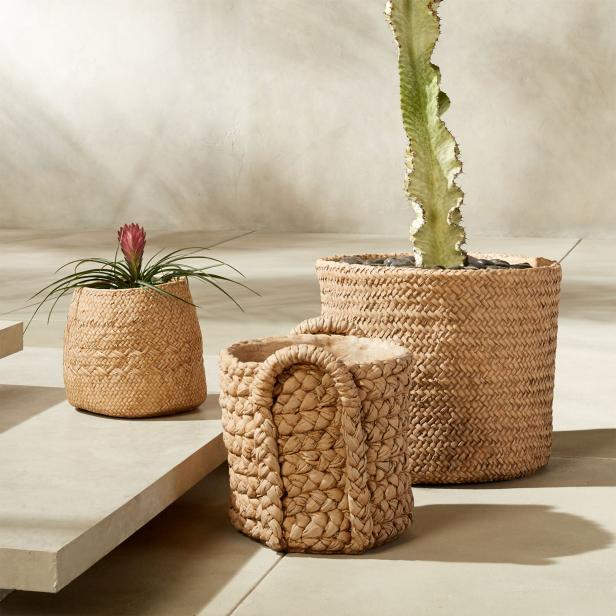 Are you looking for affordable mother's day garden gifts that will make mom feel cherished regardless of where she is? These cement baskets have been woven to survive the elements and time. Each planter is crafted from durable rock-solid cement and includes a densely woven pattern and permanent droop reminiscent of rattan baskets.
13. Plant Animals Decorative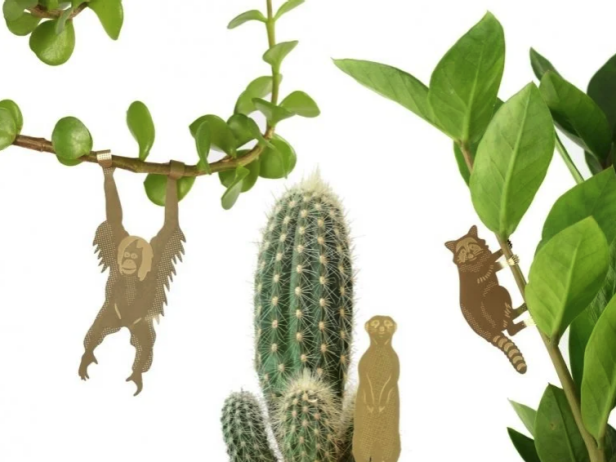 Allow Mom to personalize and embellish her indoor plants with these adorable metal critters. Gently wrap their arms, legs, and tails around a plant's stems to create a little menagerie that will add even more excitement to her greens.
14. Birdfeeder for Porch Swing
This porch swing bird feeder is a miniature version of the genuine thing, complete with hanging rope and realistic wood texture. It is suited for little birds and features a detachable feeding tray for simple cleanup.
15. Masterfully Designed Birdhouse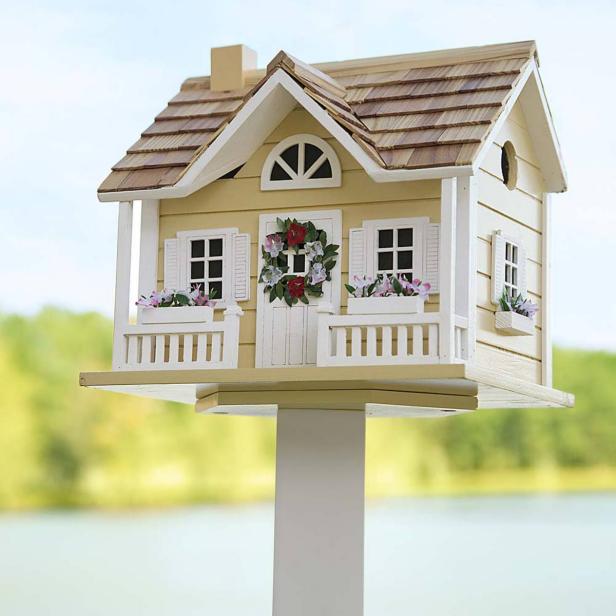 Birds will enjoy paying a visit to this charming birdhouse in Mom's garden. The birdhouse is strong because it is placed on a post, and it includes fine decoration. Mom may now rest and have a cup of tea while admiring the beauty of nature with one of the lovely mother's day garden gifts.
>>> Read more: 37 Adorable Mother's Day Gifts For Sister Who Has Everything
Tool planting as mother's day gift for garden lover
16. Biostar 1500 Seedling Cold Frame
With a cold frame that shields seedlings from late or early frost, you can help your mother get a jump start on the growing season. Additionally, the roomy, three-window design provides a warm spot for starting tomato or cucumber transplants in areas with short growing seasons or for protecting early cole crops such as beets, broccoli, or kale.
This cold frame is built to last and looks fantastic while doing so. The eight-millimeter water-resistant panes also withstand UV radiation and are guaranteed not to discolor for a period of ten years. Now, you know what to buy for mother's day garden gifts.
17. Scissors for Gardening in Walnut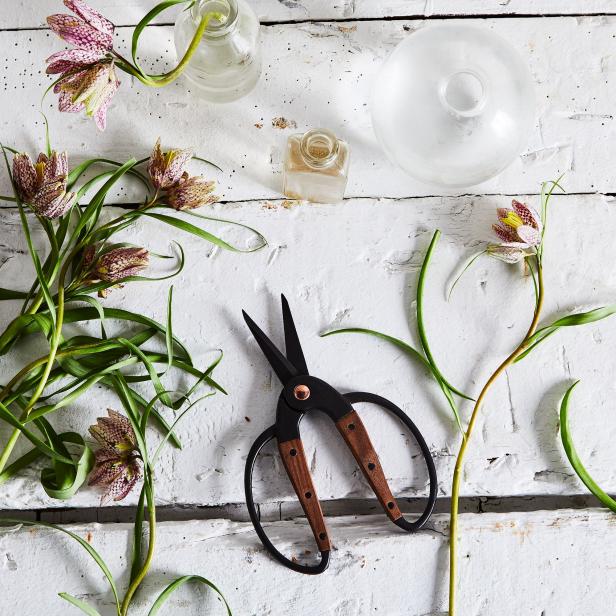 Take a large pair of these garden scissors on tougher branches, or a tiny pair on more bonsai-style branches. The ambidextrous handles are inlaid with walnut for added comfort. Mom's hands will welcome the extra effort required to complete her most difficult gardening tasks.
18. Snips of Niwaki Herb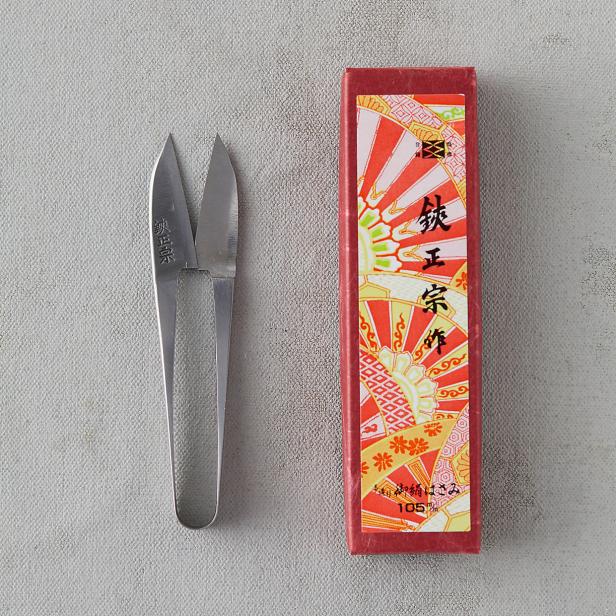 These stainless-steel herb snips are inspired by traditional Japanese Nigiri Badami or sewing scissors. The ergonomic tool is ideal for pruning or herb snipping on a small scale. The ergonomic mother's day gift for garden lover is ideal for pruning or herb snipping on a small scale.
19. Garden Tools Made to Order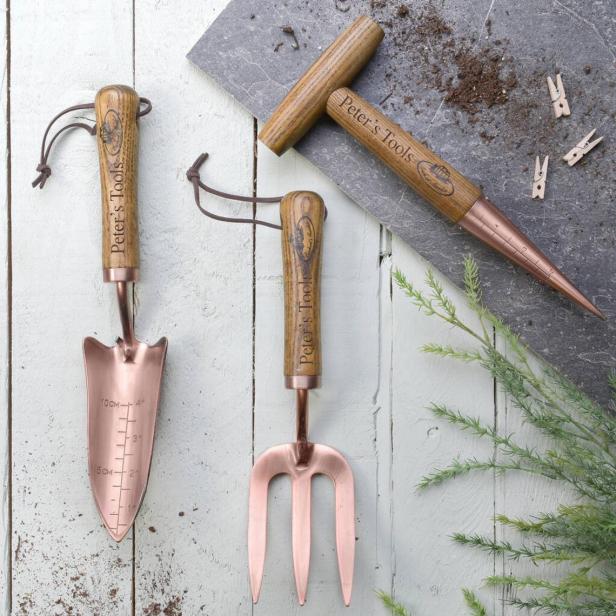 Enhance Mom's gardening arsenal with beautiful, personalized copper tools. These copper dibbler, fork, and trowel tools feature a custom-engraved solid ash wood handle. Each item has a genuine leather hook for convenient hanging storage. Purchase the tools individually or as a set for mother's day garden gifts.
20. Garden Tool Maintenance Kit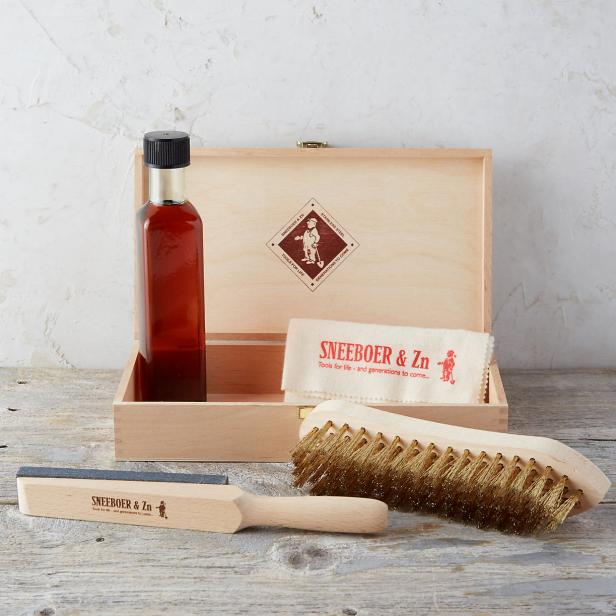 This kit is ideal for the potting shed and makes an excellent present. It's stocked with everything you need to maintain garden tools from handle to blade, all contained in a handsome oak box. Excess dirt and debris are removed with a wire brush with brass bristles, while linseed oil and soft polishing cloth condition hardwood handle. The sharpener is equipped with a silicon carbide stone that is suitable for polishing large garden equipment.
21. Carrier for Maple Gardens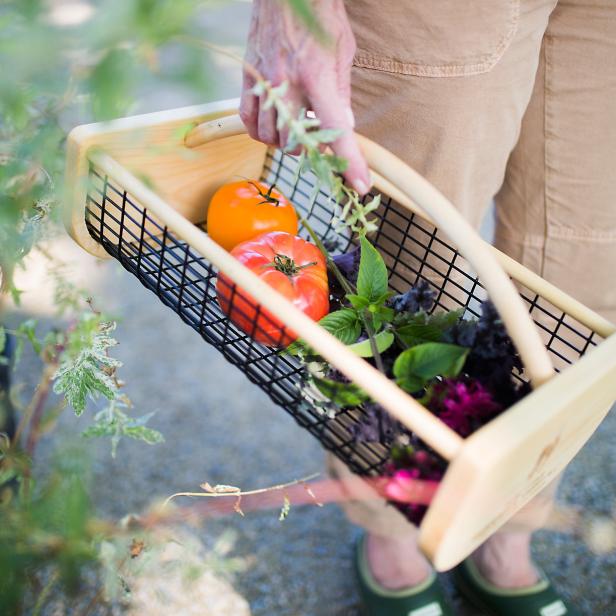 This roomy garden tote is ideal for picking flowers, weeding, harvesting fruits and veggies, and transporting tools. Each heirloom-quality basket is constructed from maple for the handle and side rails, white pine for the end pieces, and metal mesh for the basket.
>>> Recommend reading: 38 Best Mother's Day Gifts For Girlfriend In 2023 (Updating)
Books mother's day planting gifts that inspire her
22. Book "Cut Flower Garden"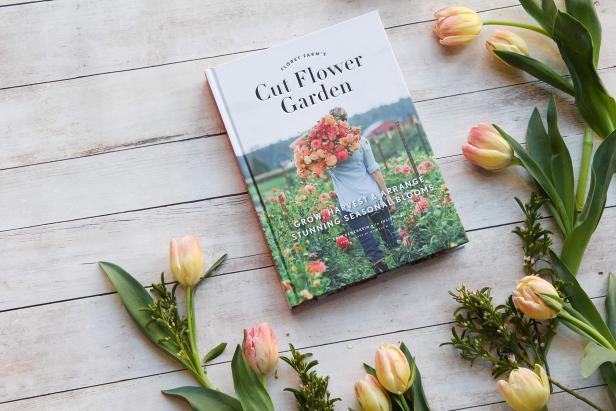 "Cut Flower Garden" by florist-farmer Erin Benzakein is equal parts instructional and inspirational — a flower gardening book brimming with luscious photos of spectacular blooms and stunning arrangements sorted by season. For the full year, learn how to grow in a range of climates and how to create magnificent garlands, airy centerpieces, and florist designs. Let the gorgeous mother's day garden gifts like this book speak for themselves as the sweet floral scent envelops her with affection.
23. "The Wisdom of Vegetable Gardening" Book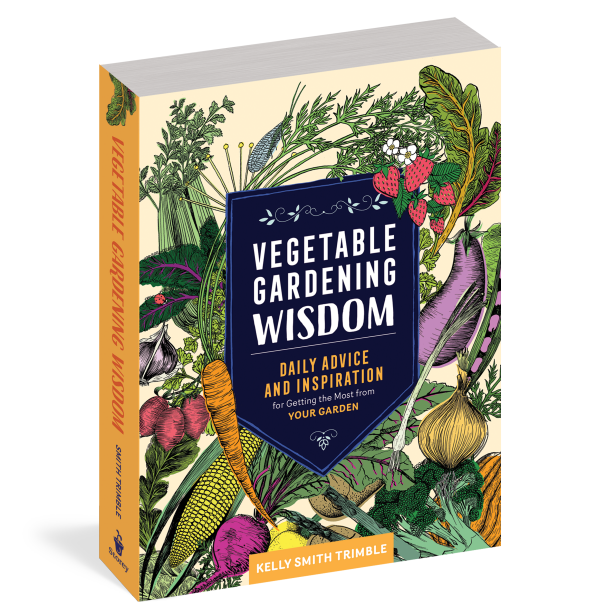 Whether Mom is a novice or an expert gardener, this year, support her blossoming season with an inspirational gardening book. Kelly Smith Trimble, editorial director at HGTV.com, authored this book filled with bite-size information and inspiration grouped by season. From growing advice to inspirational gardener quotes to recipes, this wonderfully illustrated mother's day gift for garden lover is one Mom will return to time and time again when she needs some gardening help.
24. The Gardener's Log Book: A Five-Year Planning Guide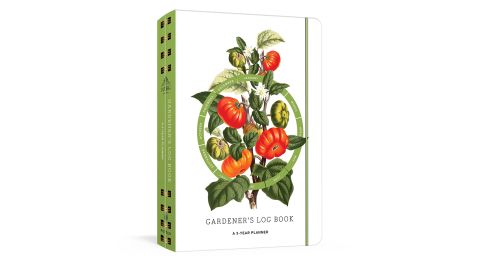 A waterproof journal for recording planting dates, flowers, and harvests is an excellent present for someone wanting to optimize their gardening cycle. This book is jam-packed with informative appendices on all things garden-related, as well as season-specific reminders. Take this mother's day gift for garden lover to give her new gardening inspiration.
25. Jessica Roux's "Floriography: An Illustrated Guide to the Victorian Language of Flowers"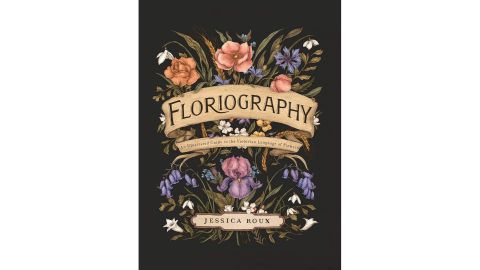 Consult this 224-page guidebook to the hidden meanings of plants and flowers to learn how to communicate anything without saying a word, exactly like the Victorians did. This is a great present for any gardener or flower enthusiast.
26. Claire Takacs' 'Dreamscapes: Inspiration and Beauty in Gardens Near and Far'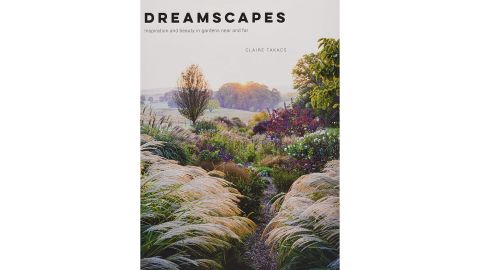 If a coffee table book is more your Mother's style of garden love, then begin the oohs and aahs with this wonderful compilation of photographs of gardens around the world at their most beautiful. Expect laughs like never before with these cheeky mother's day garden gifts.
>>> Read more: 43 Cheap Gifts For Mothers Day On A Budget In 2023
Convenient clothes for mother's day garden gifts
27. T-Shirt "Gardening Is My SuperPower"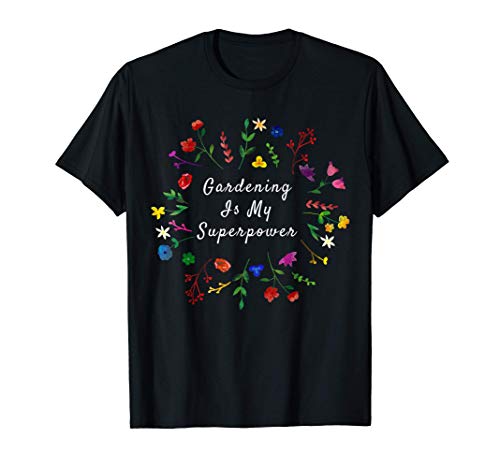 This garden-themed T-shirt is made of 90% cotton and 10% polyester. Regarding this message, may we just state, "Isn't that the truth?" Along with providing a much-needed laugh, the shirt is extremely durable, with a double-needle sleeve and bottom hems.
28. Heirloom Garden Gloves That Protect Your Arms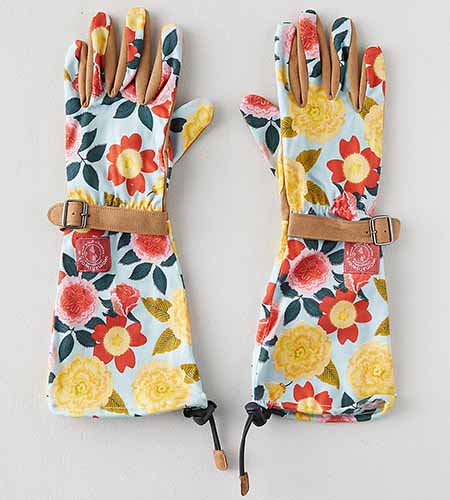 These are very fashionable, with a vintage garden print produced by Portland, Oregon-based illustrator Kate Blairstone. The palms are made of synthetic leather, while the extra-long cuffs are made of lightweight cotton twill with a touch of Spandex. As a result, they are both flexible and resistant to blackberry canes, UV rays, and insect stings. One of the wonderful mother's day garden gifts on our list that surely your mother will prefer.
29. Silk Garden Scarf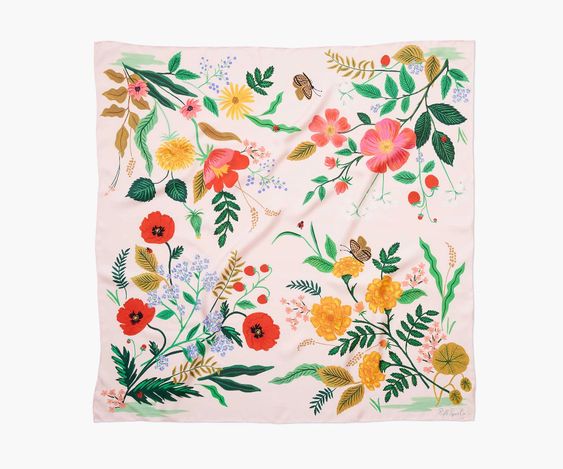 Not just silky smooth, but genuine silk in a 14-millimeter weight! This flowery print is not only gorgeous but also utilitarian. It serves as an accessory for work or church clothes as well as attire for the garden, where it doubles as a headscarf or bandana. This mother's day gift for garden lover features a hand-stitched hem and is machine washable or dry cleanable.
30. Cotton Sun Hat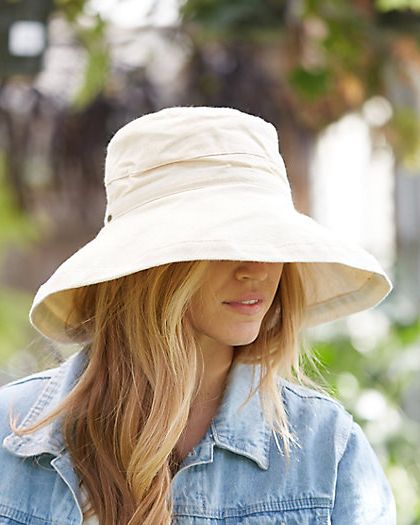 This elegant crusher hat is handmade from lightweight and breathable cotton and is ideal for a day in the garden. Packable design is combined with UPF 50 sun protection and an inside drawstring for a secure fit. This is the best mother's day gift for gardener that can help her avoid the sun when gardening.
31. Clogs for the Garden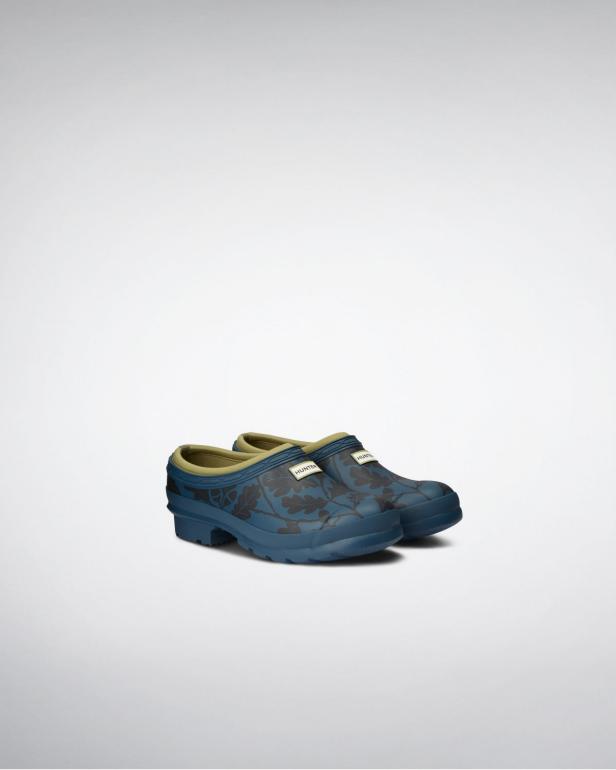 This slip-on shoe is crafted by hand from waterproof rubber and is ideal for gardening. The clog is made of natural rubber and features Hunter's distinctive tread for added traction. We adore the fact that each handcrafted style is embellished with an unmistakable oakleaf print. Make your mom's gardening more comfortable and convenient with the idea of mother's day garden gifts.
32. Tee Shirt with a Plant Lady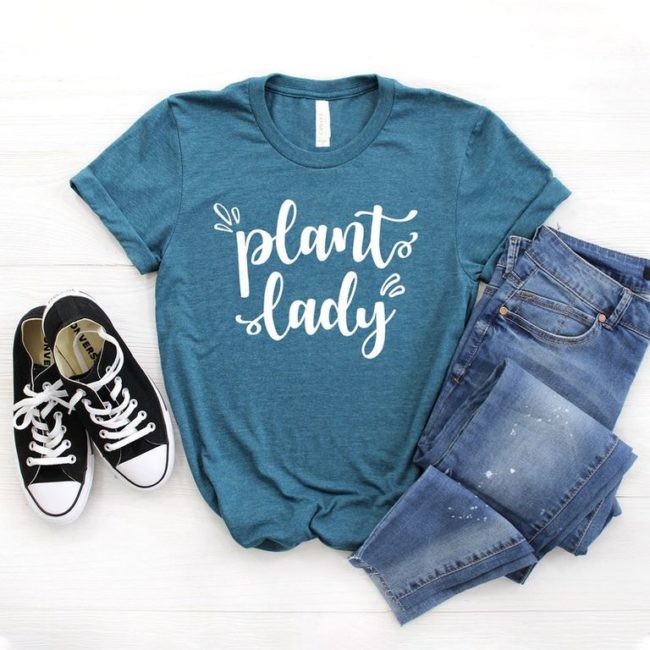 In a world filled with cat and dog females, stake your claim on the far superior type: the one who adores her vegetable veggie companions.
If you are looking for more ideas for Mother's day, don't miss this post:
This Mother's day garden gifts guide is certainly exhaustive. It's brimming with Mother's Day gifts for new and seasoned mothers alike. We are who we are today as a result of their sacrificial love. The very least we can do is demonstrate how much our superheroes mean to us!