If you know someone who like penguins, you're in luck! Our piece on unique gifts for penguin lovers is sure to inspire you. There are several options for special occasions, ranging from utilitarian things such as mugs and water bottles to comfortable socks and slippers. Whether you're looking for a birthday present, a Christmas gift, or just something to show your appreciation, this list has plenty of ideas. With so many options from Oh Canvas, you are certain to discover the ideal present for the penguin enthusiast in your life.
Unique Personalized Gifts For Penguin Lovers
1. Custom Penguin Pebble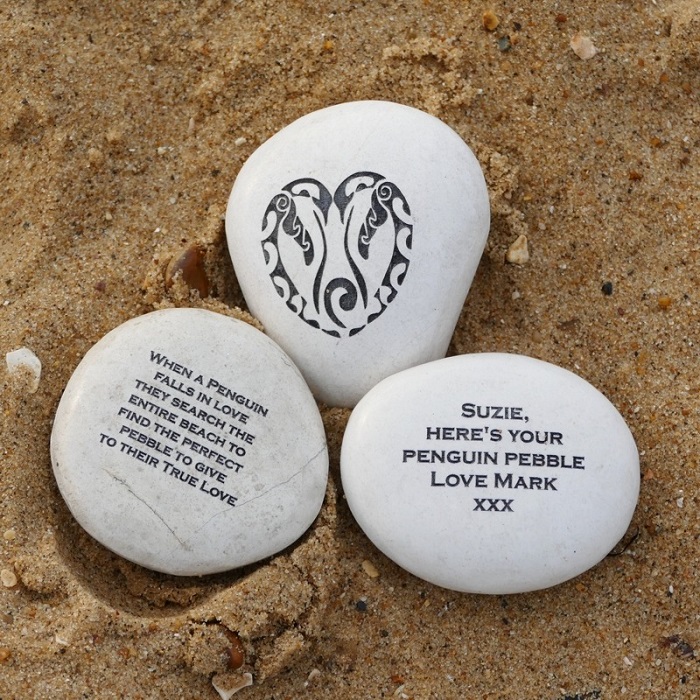 Did you realize that penguin pebbles have a significant history? It is believed that if a penguin falls in love, it would search the entire beach for the ideal pebble. If the other individual accepts the proposal, they will spend the remainder of their life together. These penguin stones are similar to the agreement symbols for a new love story. These are great penguin lovers gifts, and it may be an adorable confession.
2. Personalized Penguin Family Print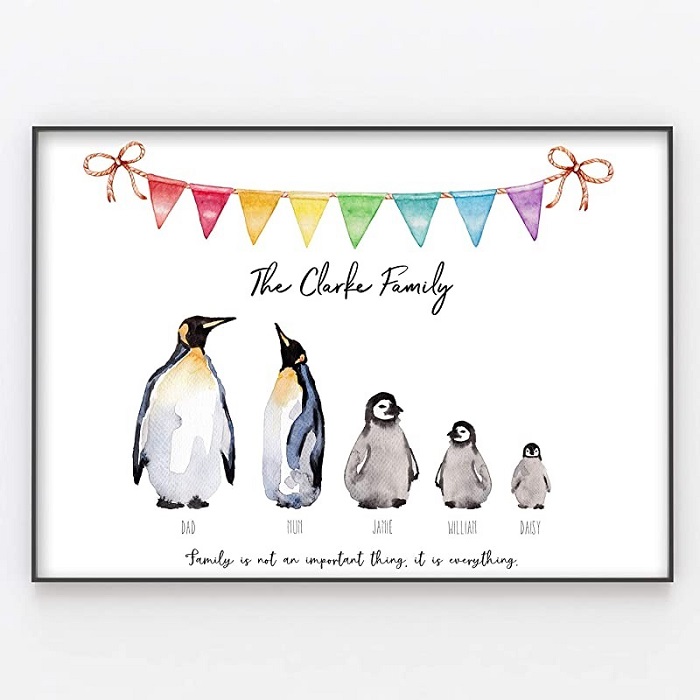 Each penguin in a customised penguin family print represents a member of the family. The print can be personalized with family members' names, the family name, and the date the family was created. A personalized penguin family print can be a thoughtful and unique wedding, anniversary, or birthday present. It may also be a fun way to add personality and whimsy to the interior decor of your home.
3. Personalized Penguin Wine Glass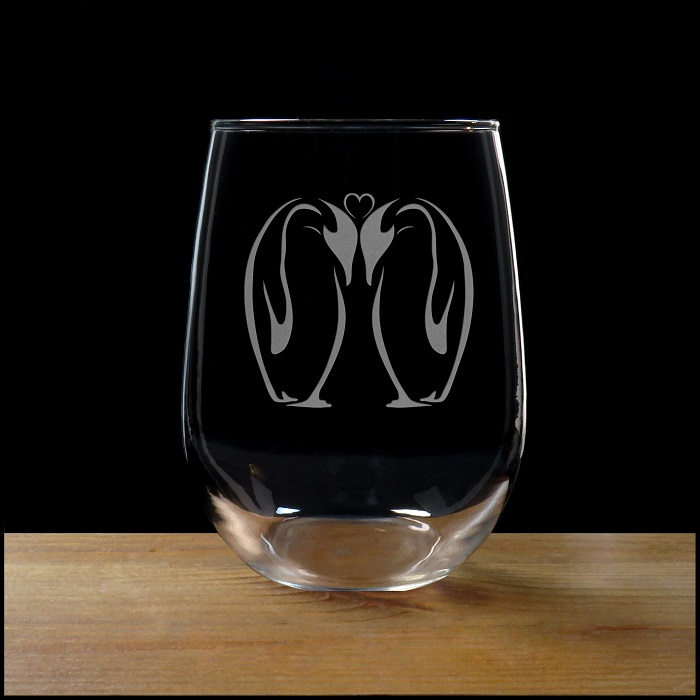 A personalized wine glass might be the perfect item for a wine connoisseur, penguin love, or someone who appreciates unique penguin gifts. The penguin design on the wine glass may vary, but it often displays a cute and humorous penguin image or cartoon that is guaranteed to bring a smile to the recipient's face. The glass can be etched or engraved with a name, a personalized message, or a significant occasion.
4. Personalized Wooden Penguin Ornament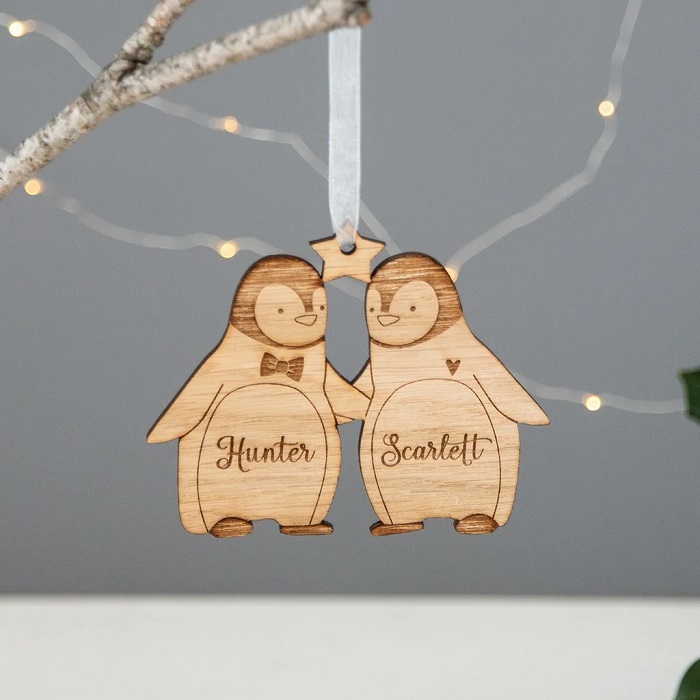 Since penguins are known for their lifetime commitments, this wooden little penguin ornament makes an excellent wedding gift. Adding an individual's initials and birth year might make this gift for penguin lovers more personalized. Give it as a gift to someone who like penguins, and you can rest assured that they will enjoy hanging it not only at Christmas, but throughout the year!
5. Custom Penguin Ring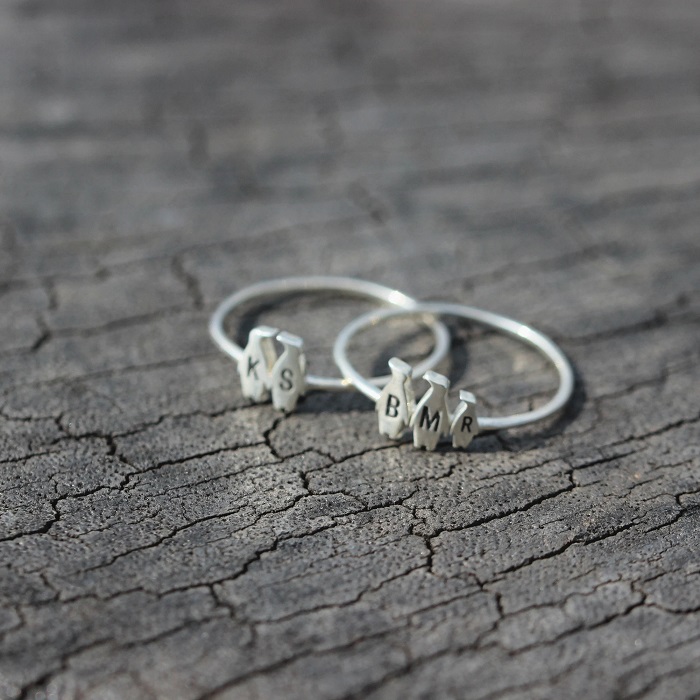 People who have been so fortunate as to find their penguin deserve nothing less than a sterling silver penguin set to symbolize their undying love and dedication. This adorable ring portrays two birds passionately kissing and bears their initials.
6. Personalized Penguin Socks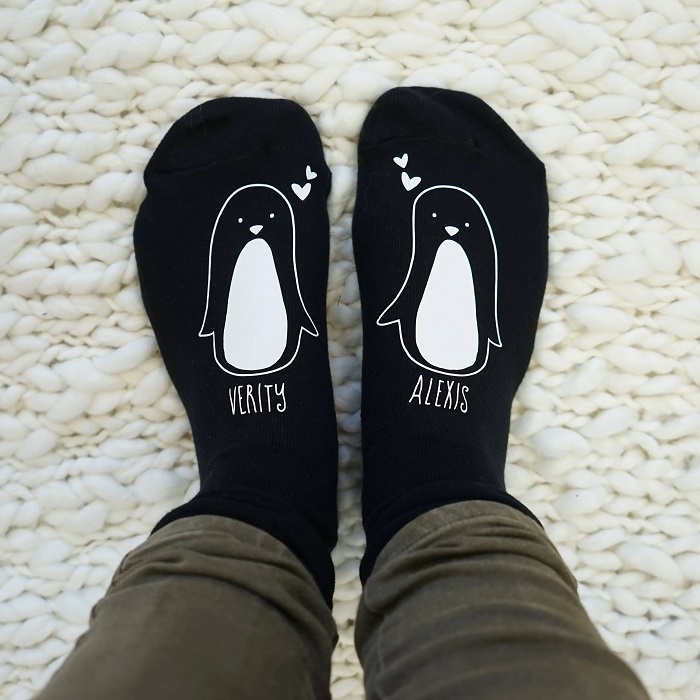 Personalized Penguin Socks are the ideal gift for anyone who adores penguins or holds an affinity for these flightless birds. These socks, which feature an adorable little penguin pattern, will keep your feet toasty and warm while also bringing a smile to your face. You'll have happy feet all day long due to the material's softness and suppleness.
Awesome Penguin Lovers Gifts For Him
7. Penguin Cocktail Shaker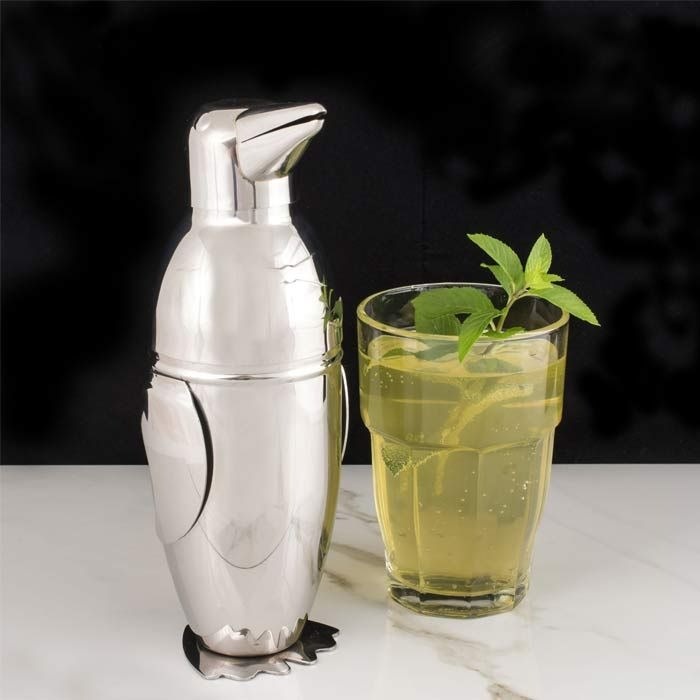 If you're looking for penguin-themed or unique gifts for penguin lovers, the Penguin Cocktail Shaker is a great option. This shaker is built from high-quality stainless steel, ensuring that your beverages will remain cold for a longer period of time. It is simple to use and clean and has a built-in strainer, allowing you to pour cocktails directly into your glass without making a mess. To keep your shaker looking brand new, simply clean it with a baking soda and water solution.
8. Penguin Corkscrew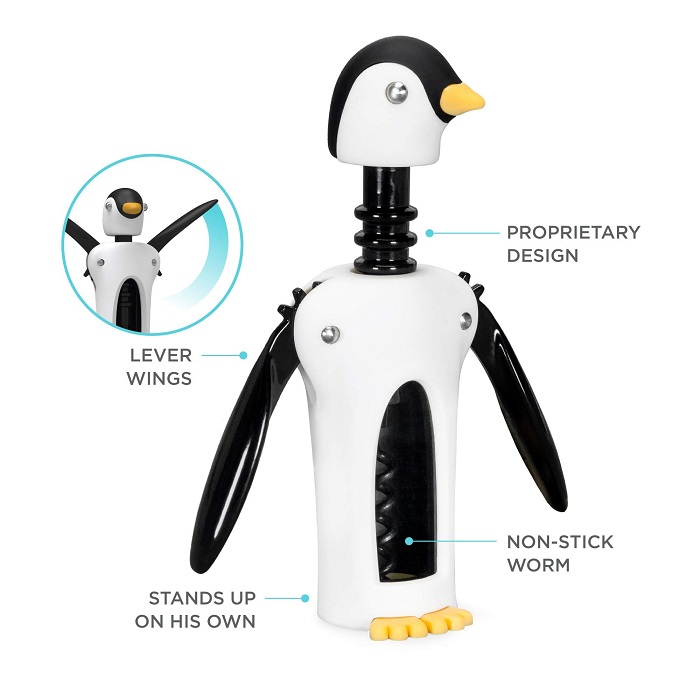 This Kingsley corkscrew is essential for opening a bottle of wine while sitting down. Just take the cork off the bottle of wine and spend the day with him or other people you care about. The fun part is that when the screw goes down, the penguin's wings go up. The game is also fun when you push the wings down to pop the cork. So, you can challenge someone to make the penguin fly.
Oh Canvas Tip

Some things to remember if you wish to replace the battery in the Penguin Corkscrew. Before installing new batteries if the existing ones are rusted, wipe the interior of the compartment with a clean, dry cloth. Make sure you are using the appropriate type of battery by checking the user manual or package.
9. Penguin Tea Boy
If he likes tea, you should give him this Penguin Tea Boy. Set the timer for the type of tea you want; when it's time for tea, its beak will lift the teabag out of the cup. It can also be used as a kitchen timer as well. Now, make a yummy cup of tea for your partner and enjoy perfection with this cute gift for penguin lovers.
Oh Canvas Tip

Take into consideration the quantity of tea that you regularly brew and select a tea boy whose capacity is suitable for your requirements. While a smaller tea boy is ideal for day-to-day use, a larger one is likely more suitable for use when entertaining guests.
10. Penguin Socks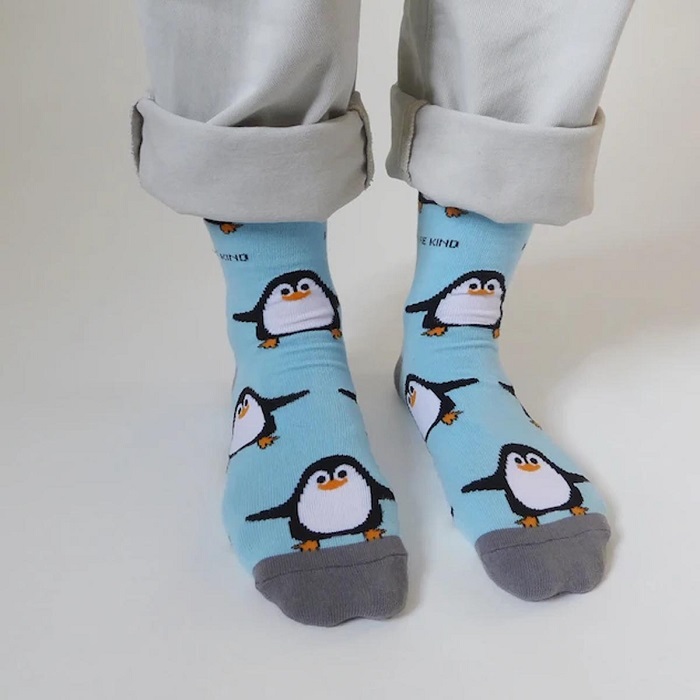 These socks are excellent penguin gift ideas for men who wish to inject a little fun into their attire. These lovely little penguin gifts are soft and breathable, so they can be worn daily or saved for special occasions. Get a set for the penguin lovers in your life.
11. Penguin Pajama Bottoms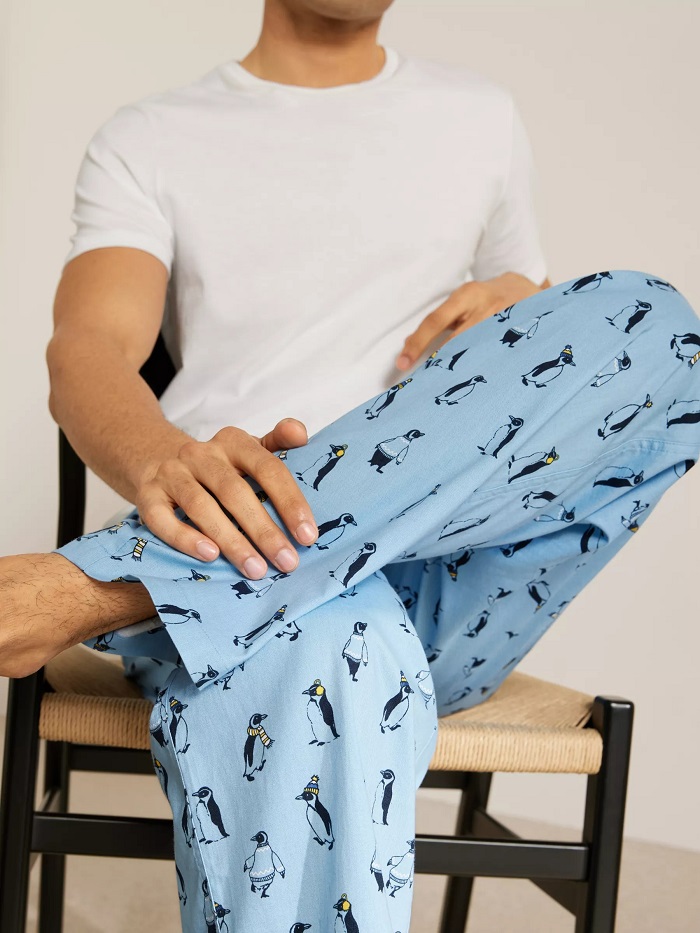 These pajama bottoms with penguins on them make great gifts for penguin lovers. With these soft cotton pajamas, you can relax at home in comfort. This gift with a little penguin themed is great for people who just want to chill out during an amazing journey.
12. Penguin Swim Shorts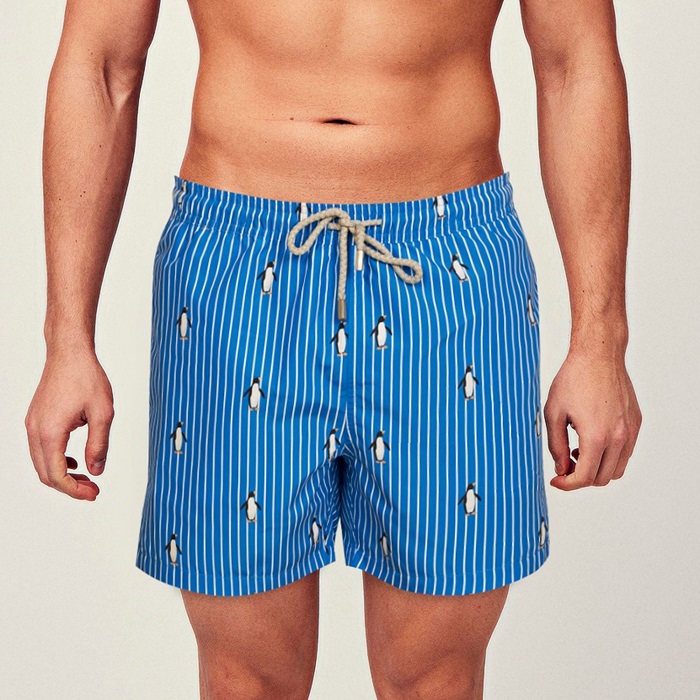 These penguin swim shorts are the cutest thing ever. If you give this cool penguin gift to a guy who likes penguins, he will be excited to hang out by the pool. These swimming shorts are also great and unique gift ideas for penguin lovers who want to dive or go to the beach.
13. Funny Flip Shirt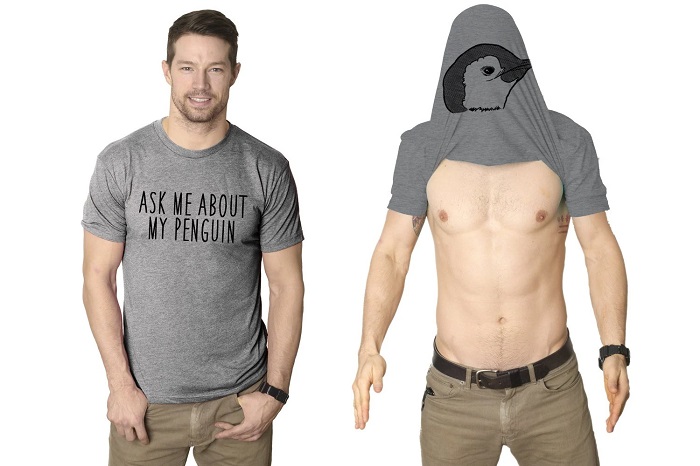 If you and your partner love penguins, you might not want miss out on this item. Show off your pet penguin to the ladies whenever you want. When they ask, which they will because girls love penguins, just flip this shirt over your head and show her off. She's hiding in your abs because it's a funny shirt.
14. Penguin Wine Bottle Stopper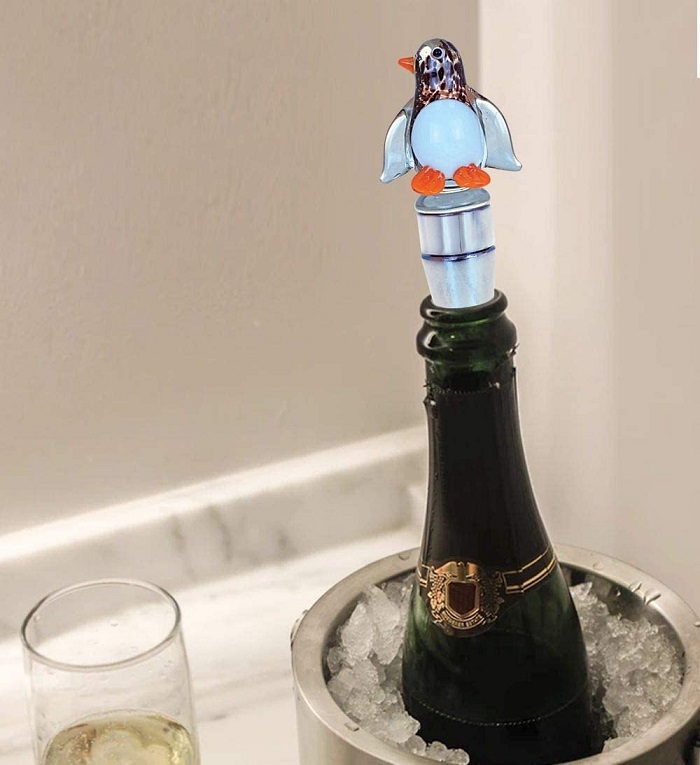 If the party is over, but the wine bottles are still full, this penguin chick will be there to help. The funny fused glass bird acts as a seal that keeps air out and wine fresh. It also looks great as a topper. These are great gifts for penguin lovers who love to drink.
15. Penguin Tie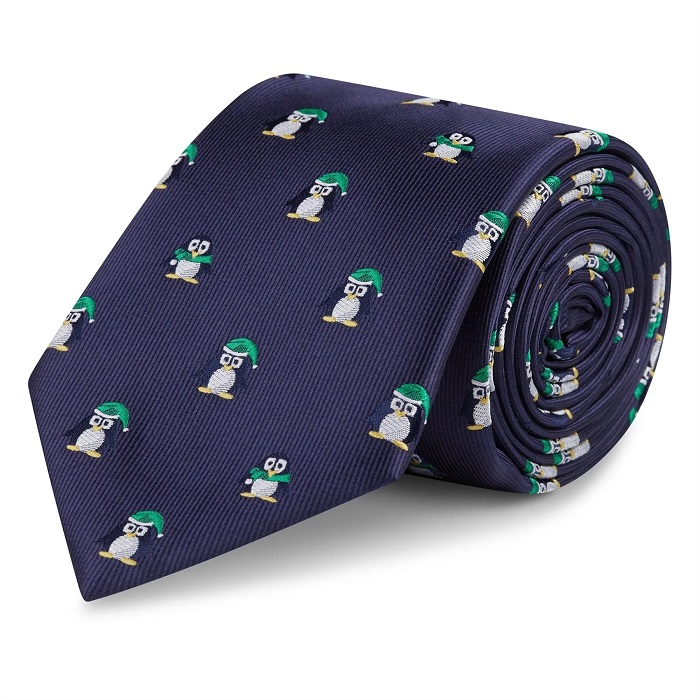 When he wears a tie with icy-cool and lovable birds to his next big business meeting, it will be hard not to feel calmer. This cute tie has baby penguin on a rich blue fabric that makes them look elegant. Not luxury penguin gifts but they will make a long lasting impression for your receiver.
>>> Find more best ideas about gifts for animal lovers here!
Pretty Penguin Lovers Gifts For Her
16. Penguin Ladies Scarf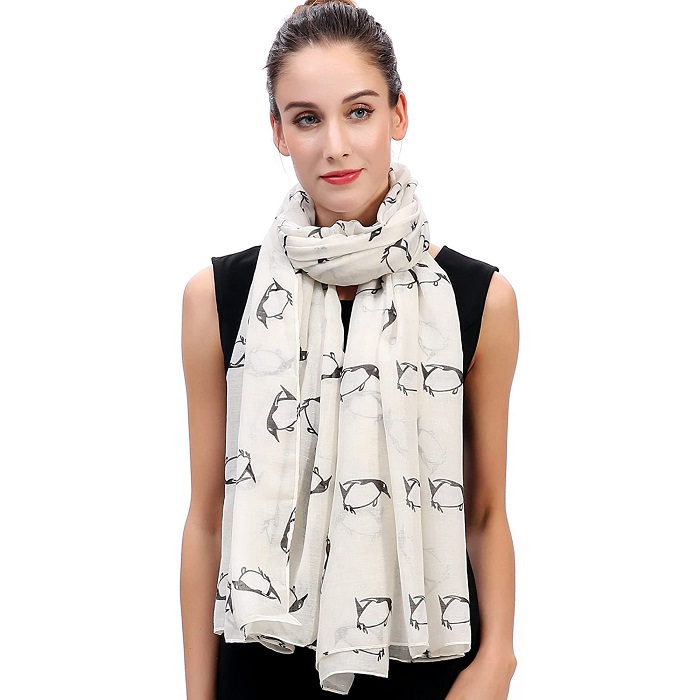 Any girl who is crazy about penguins will flip out over this gorgeous fashion find. It's an infinity scarf with baby penguin patterns that every penguin love should have. This scarf is a beautiful piece of casual clothing that can be worn every day. These penguin gift ideas come in different colors like blue, green, beige, cream, pink, and gray so that you can get it in her favorite color.
17. Penguin Necklace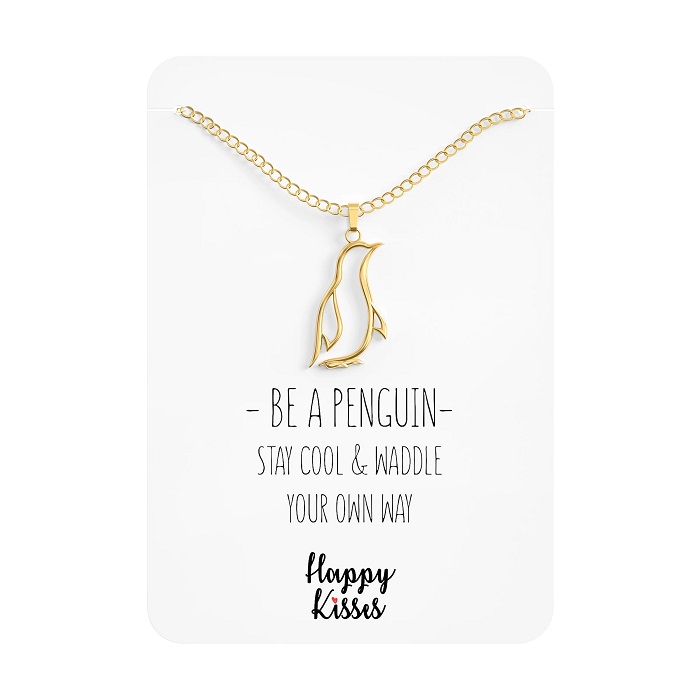 "Be a penguin. Stay cool and waddle your own way. " Does someone you know need this special reminder? Then give them this 18k rose gold-plated necklace. It's adorable. This unique penguin gift for her is nickel-free and won't bother people with allergies. This ocean-inspired jewelry makes awesome gifts for penguin lovers.
18. Penguin Bag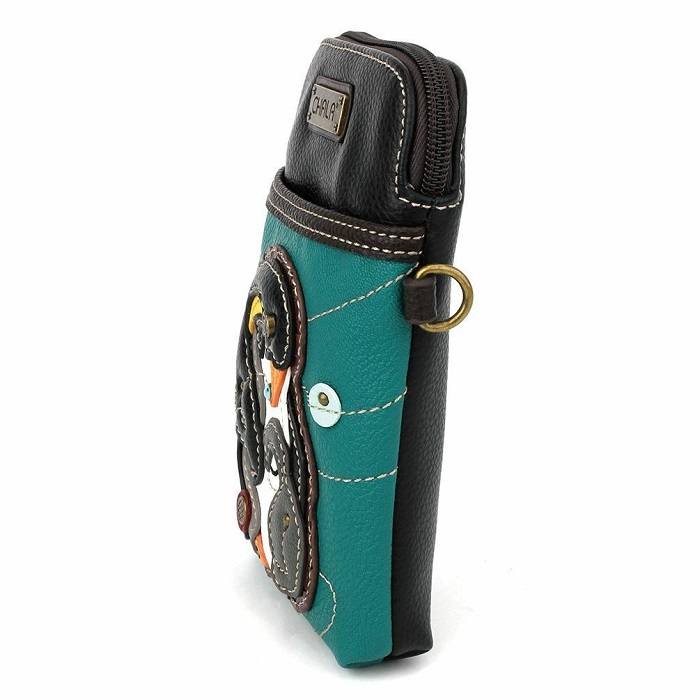 The crossbody cellphone purse is a cute and helpful penguin gift. It is for women who are always going places. It's big enough to carry all the things you need around town. The penguin themed bag is made of vegan leather, so no animals were hurt in making this fun and quirky bag.
19. Penguin Robe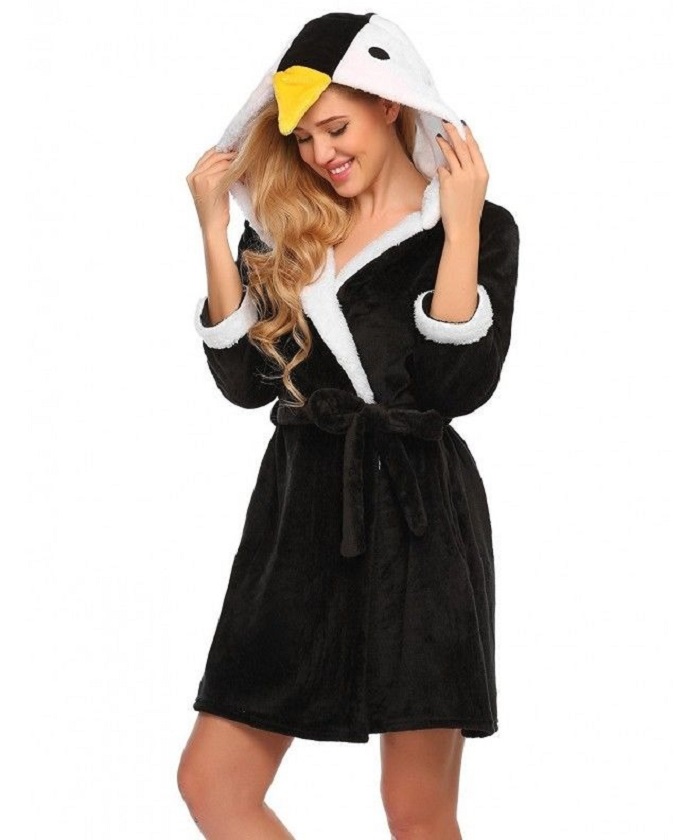 Dose your girl love penguins? The hood, placket, and cuffs of this penguin robe are lined with velour and Sherpa. So, it will make you feel cozy and cute while lounging around the house. Get one for yourself or for a friend who likes penguins and likes to stay home all day and night.
20. Penguin Face Mask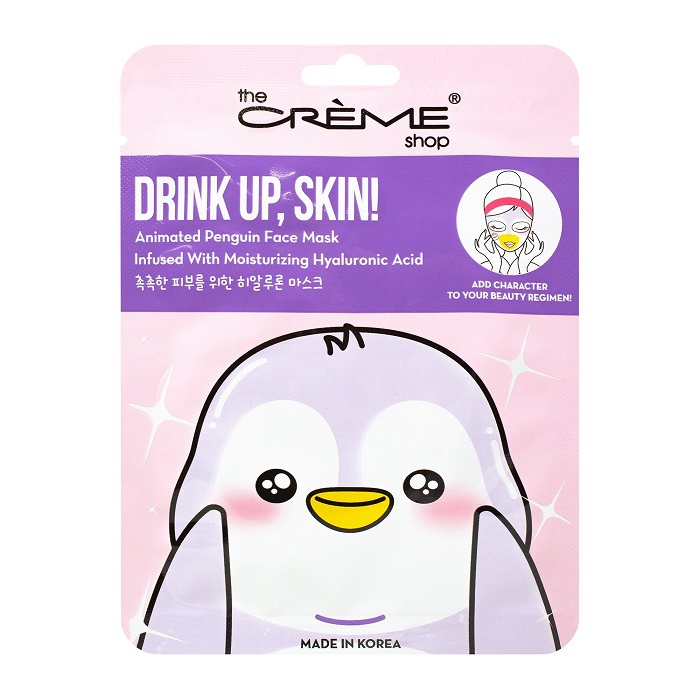 This face mask will bring life to your penguin lover's skin! It keeps skin smooth and moist, like a penguin's coat after it has been cleaned and buffed. This gift for penguin lovers quenches the skin's thirst and gives it a natural, glowing look. In particular, wearing these very cute penguin masks is also very funny.
21. Penguin Apron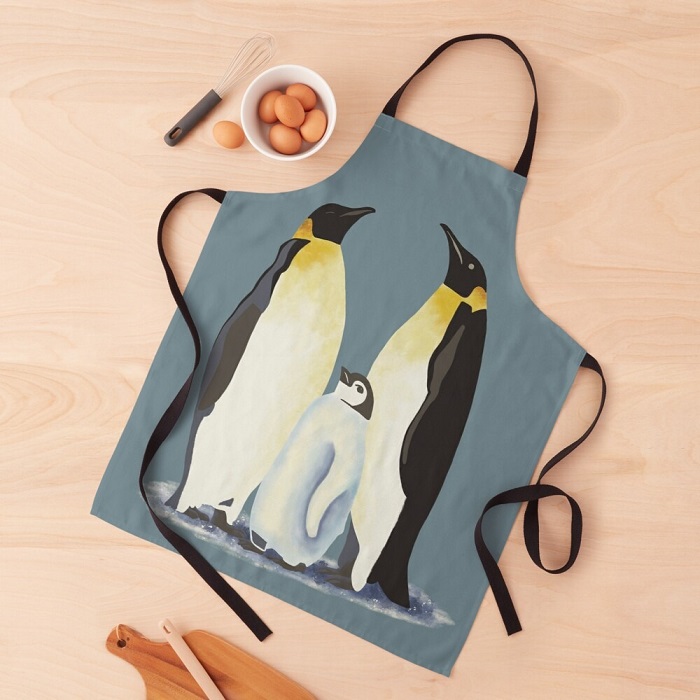 Who knew that penguins were such excellent cooks? This adorable apron will delight the woman in your life. The whimsical penguin design is certain to put a smile on anyone's face, making it a wonderful addition to any kitchen taskmaster 's collection or a unique penguin gift. With this cute apron, you can keep yourself clean while cooking or baking.
22. Penguin Tote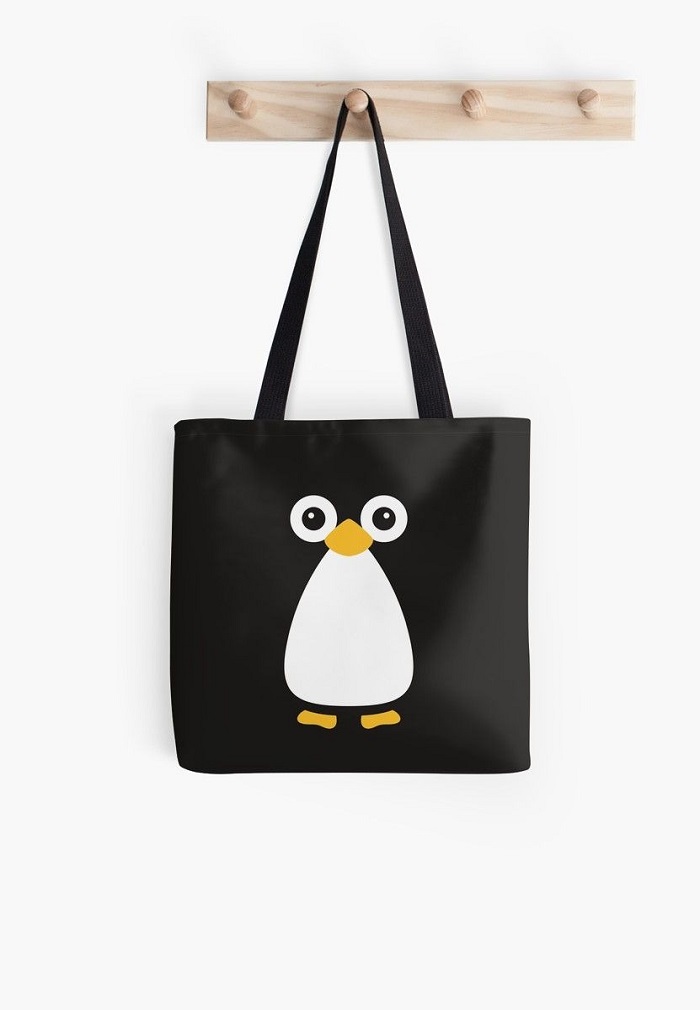 One side is black, and the other is white, like her favorite bird that can't fly and always wears a tuxedo. This penguin themed canvas tote with a zip top is big enough to be a shopping bag, a gym bag, or your "Keep calm and love penguins" shoulder bag.
>>> Recommend Reading: 25 Best Gifts For Dolphin Lovers They Will Never Forget
Adorable Penguin Lovers Gifts For Kids
23. Penguin Giant Stuffed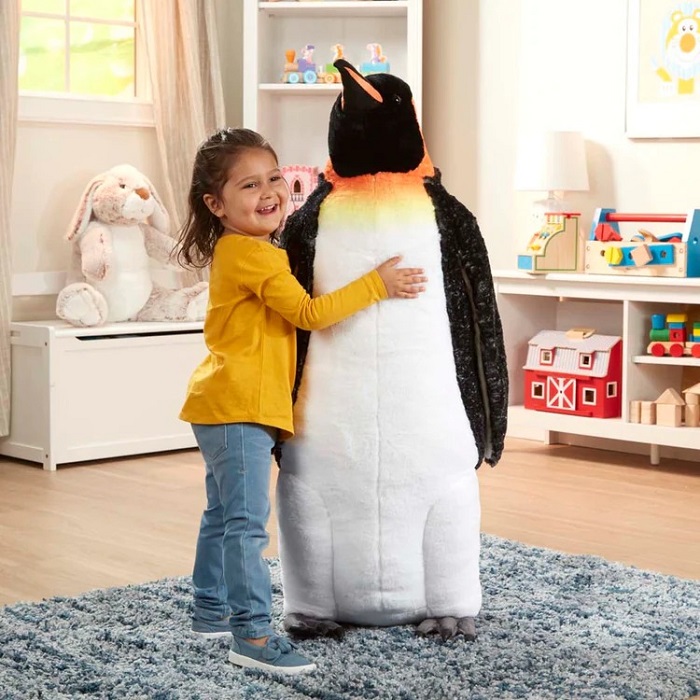 This black-and-white stuffed penguin with yellow markings makes a superb gift for your little ones. This soft and durable stuffed toy is a rare mix of plush and soft while also strong. Your kid can use it to hug out or hang it up in your room because it's so cute!
24. Pompom Mini Penguin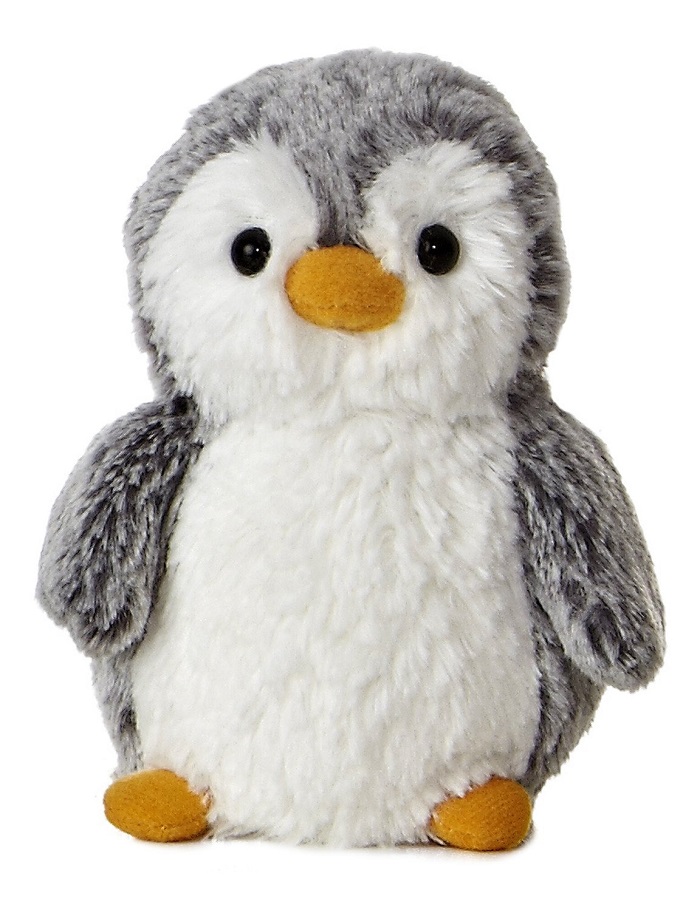 Are you trying to find the perfect penguin gift ideas for your child? This little penguin might be the one. It would look great on a shelf, a desk, or anywhere else you want, or you could just play with it. Also, this stuffed pompom penguin will be a great friend for your child.
25. Penguin Children's Book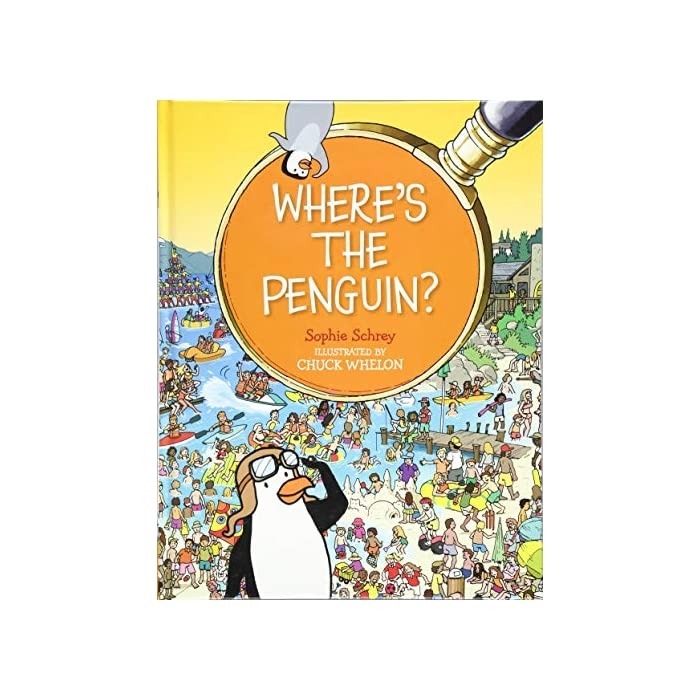 If you know and like the book Where's Waldo, you will love Where's the Penguin. This book is about 10 penguins who escape from the zoo and try to get back to Antarctica, where they live. Along the way, they end up in strange places, and it's your job to find them all. This gift for penguin lovers is a fun way to teach your child about penguins.
26. Pengoloo Game Board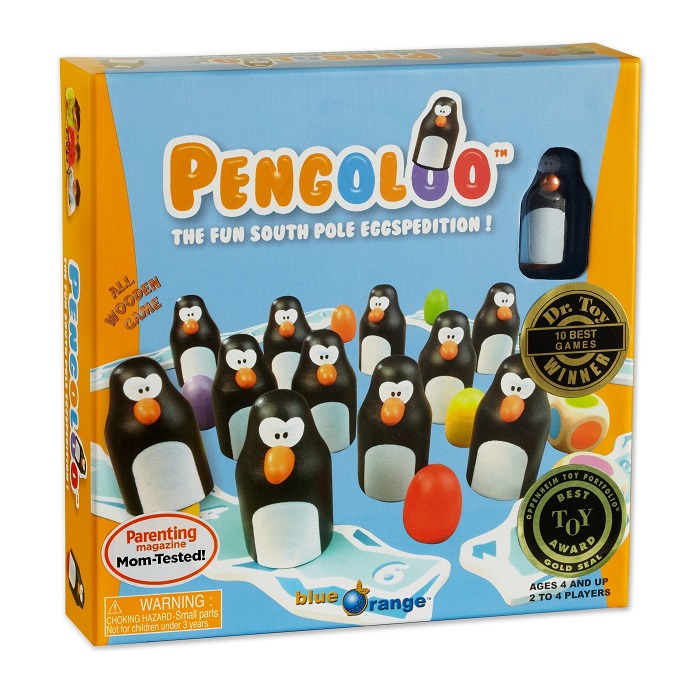 Pengoloo is a game board for kids with a penguin theme that will test your mind. If you're looking for fun and educational gifts for penguin lovers, this interesting game is a great choice. It's also a great gift for adults who are still kids at heart. It is meant to help kids remember things, learn about colors, and improve their social skills.
27. Penguin Water Bottle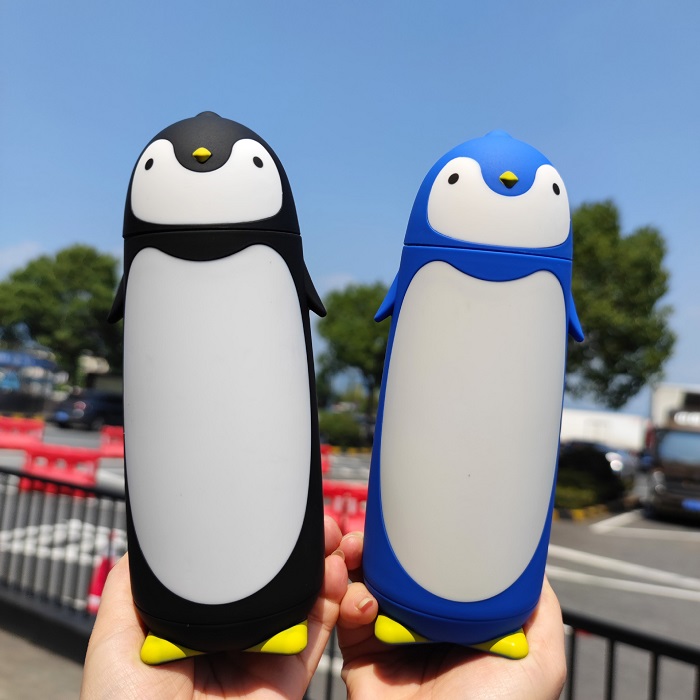 This adorable penguin water bottle is great for kids of all ages and stands out from the crowd thanks to the penguin head design. Since the bottle is built of high-quality components and is BPA-free, the water will always taste clean and fresh. Also, some penguin water bottles have an integrated filter that cleans the water by using baking soda.
>>> Read more: 30 Best Gifts For Duck Lovers That They'll Swoon Over
Other Excellent Gifts For Penguin Lovers
28. Funny Penguin T-shirt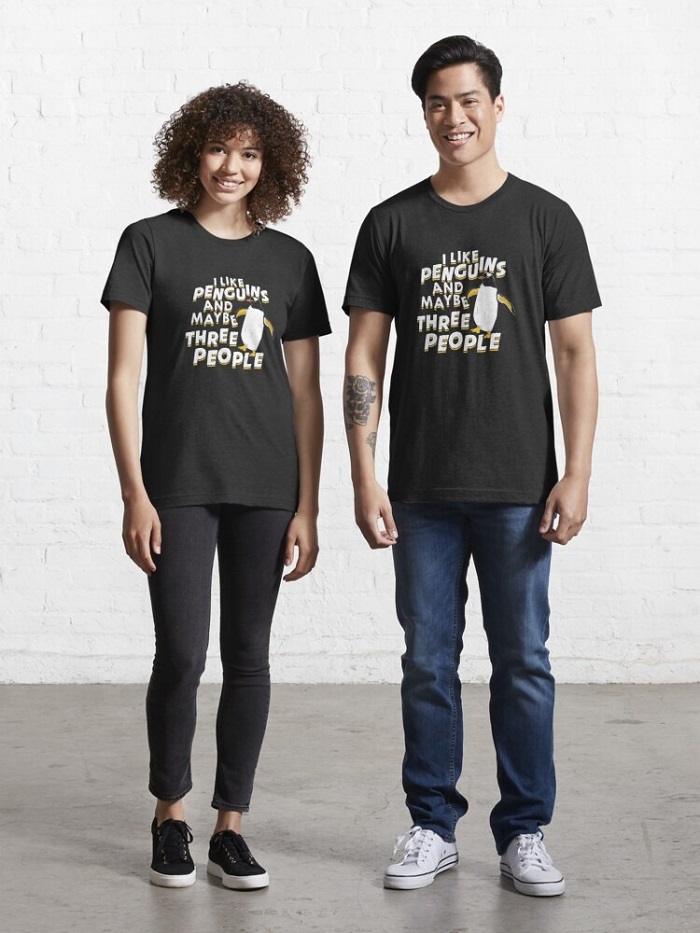 Any penguin lover will like a hilarious penguin T-shirt, which is a sweet and original penguin gift. It's a useful and adaptable present that can be used at any moment to display their passion of penguins. While this T-shirt is a wonderful fun gift idea, penguin mugs, plush toys, and board games are also cute penguin gifts. Yet, if you're looking for something amusing and useful, a comical penguin T-shirt is the ideal option!
29. Penguin Surprise Mug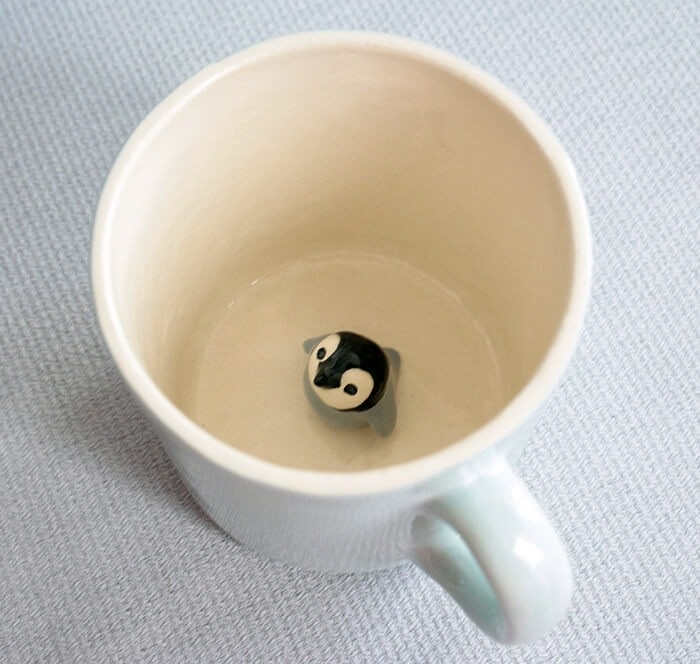 You'll get a penguin surprise every time you drink your favorite drink! The bottom of this ceramic penguin calm travel mug is shaped like a tiny penguin. It will become clear as you sip your drink slowly. These are fun and valuable gifts for penguin lovers who like to drink coffee or tea.
30. Penguin Species Poster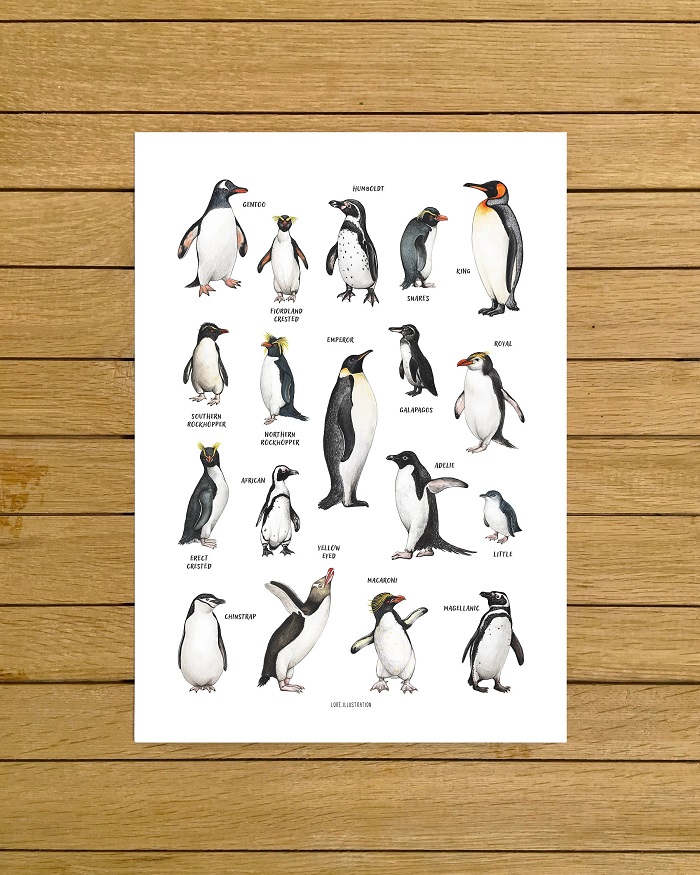 If your kids or anyone you know loves penguins, so this idea is for you. This Penguin art print shows 18 species of penguins based on their size. You can pick from different sizes so that it fits your wall or desk perfectly. This one-of-a-kind gift for penguin lovers is great for kids, teens, and adults!
31. Penguin Doorstop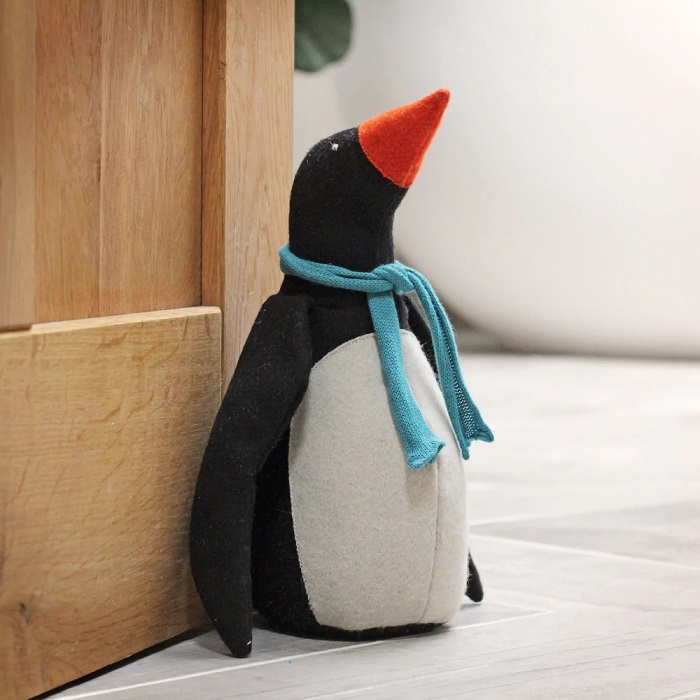 This fun and unique penguin doorstop will be a great addition to your home decor. It's an excellent doorstop for your kid's room, bedroom, bathroom, or even the patio door! But neither your pets nor your kids should play with this as a toy.
32. Penguin Kitchen Timer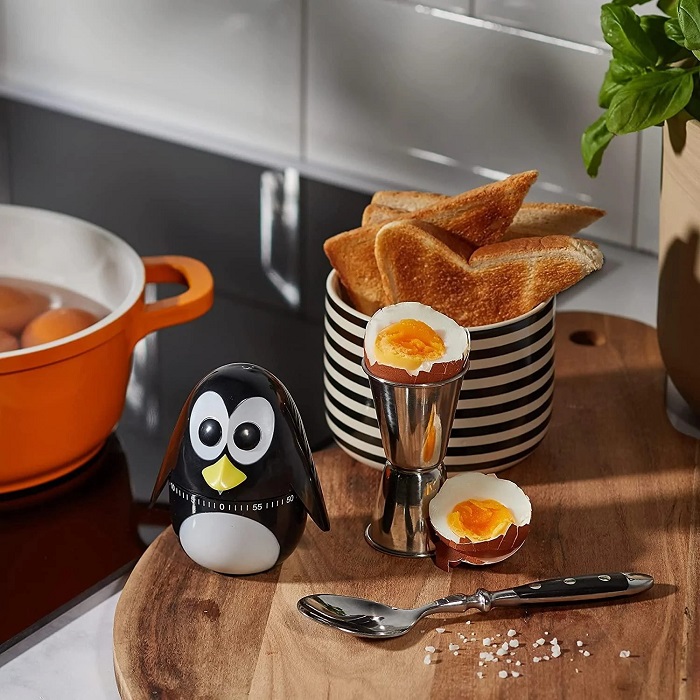 This cute penguin kitchen timer is perfect for people who always want to know what time it is. You can do it whether you're cooking, baking, or even taking a quick nap. It can definitely help you get things done in the kitchen. The timer goes up to sixty minutes, and the penguin's head turns clockwise to 60 minutes and then counterclockwise to set the time. It also has a steel mechanism inside and a strong plastic shell.
Oh Canvas Tip

Look for a penguin kitchen timer that doesn't require any complicated setup or learning curve. An inconvenient or difficult-to-use timer is not what you need. It is particularly necessary that the penguin kitchen timer you buy has an audible alert that can be heard throughout the house and kitchen.
33. Penguin Slippers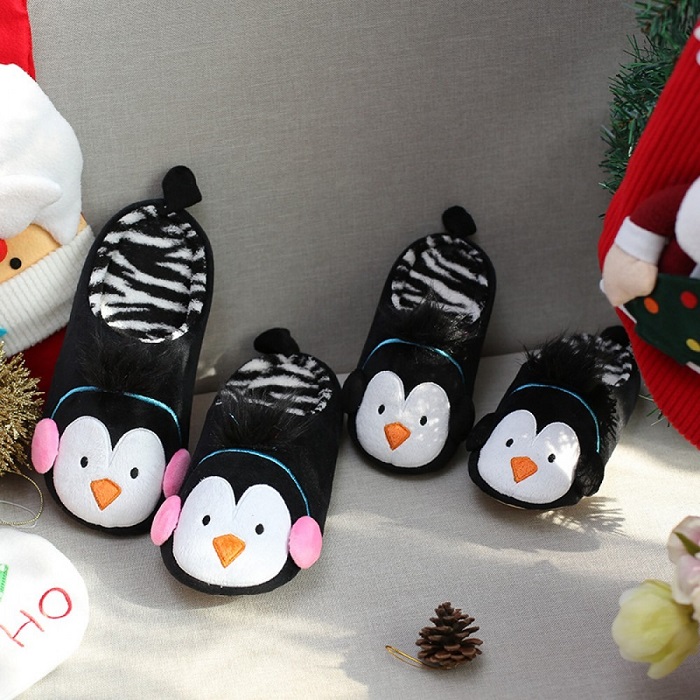 Remember Happy Feet? Isn't it cute? Now you can put them on your feet and happily glide around. These cute penguin slippers are very easy to clean. You only need a little soap and cold water to wash them by hand.
It's perfect for trips by car, plane, or home. Now, put on your fuzzy slippers with non-slip soles and do the happy dance! Among other gift ideas out there, this is the softest and cutest thing you've ever seen.
34. Penguin-shaped Paper Clips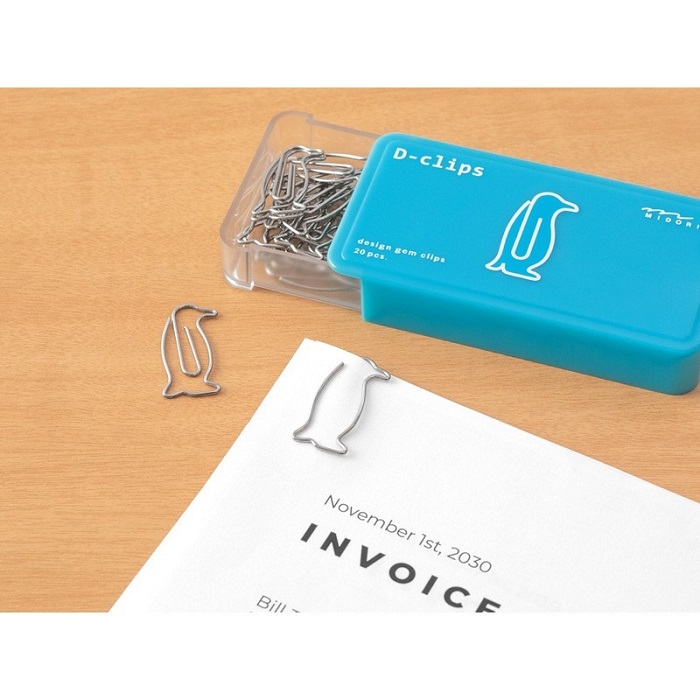 Want to make your office and deskwork more adorable? Get these clips in the shape of penguins to give to your coworkers or keep for yourself. After all, who doesn't like penguins? In addition to adding a personal touch to your paperwork, they are very helpful and cute.
35. Penguin Copper Wind Chimes
These sets of copper wind chimes are the best gifts for penguin lovers. When the wind blows, you can hang them and think of penguins swimming in the cold, clear waters of the south.
36. Penguin Phone Cover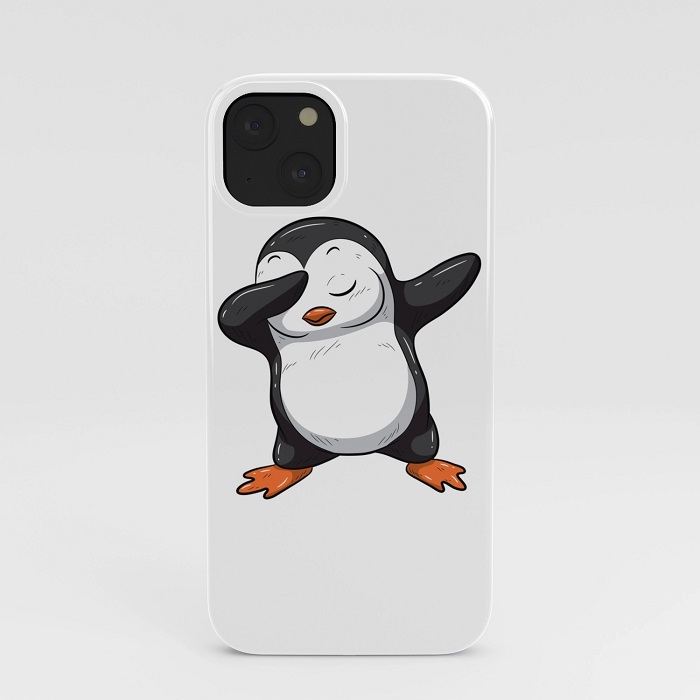 This pattern is cute and will get people's attention. It will also protect your phone from scratches, bumps, and other everyday damage. The case is made of a flexible material that feels great in your hand. Besides, it won't get bent even if you put it on and take it off a lot. It fits your iPhone like a glove and doesn't add any extra bulk.
37. Penguin Lunch Tote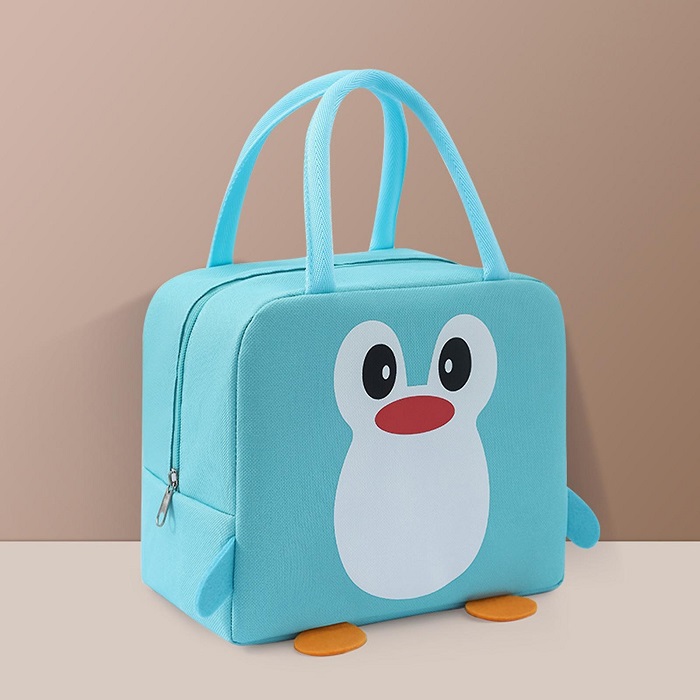 With this penguin-printed canvas handle lunch bag, you'll never lose your lunch again. This 100% cotton bag has a strap with a different color and a roll to close with velcro. It also has the cutest penguin on it.
38. Penguin Phone Stand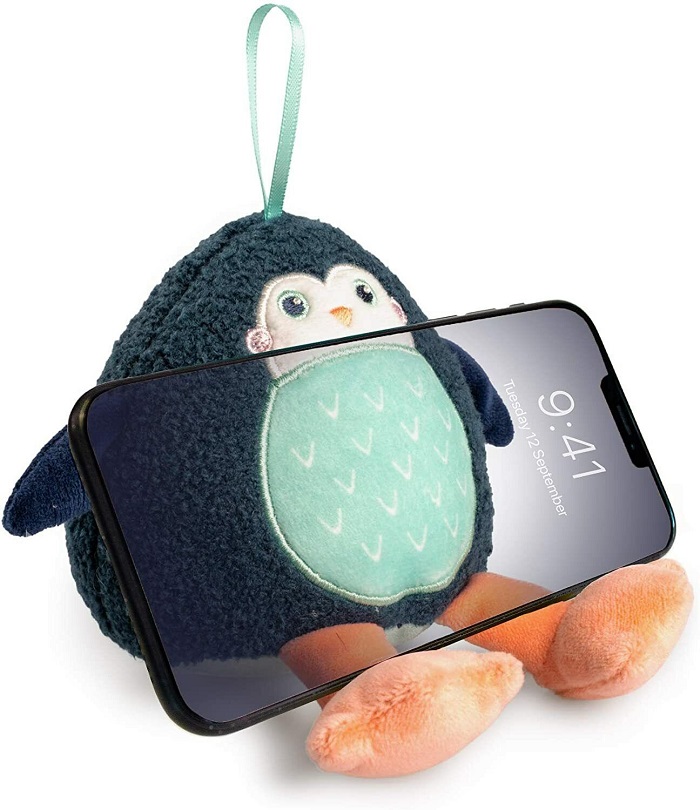 Let this little guy help you out! The phone stand can hold an iPhone, Samsung, Android phone, or any other flat object you need to stand up. The stand, made of microfiber, can also be usedto clean screens.
39. Penguin Couple Wall Art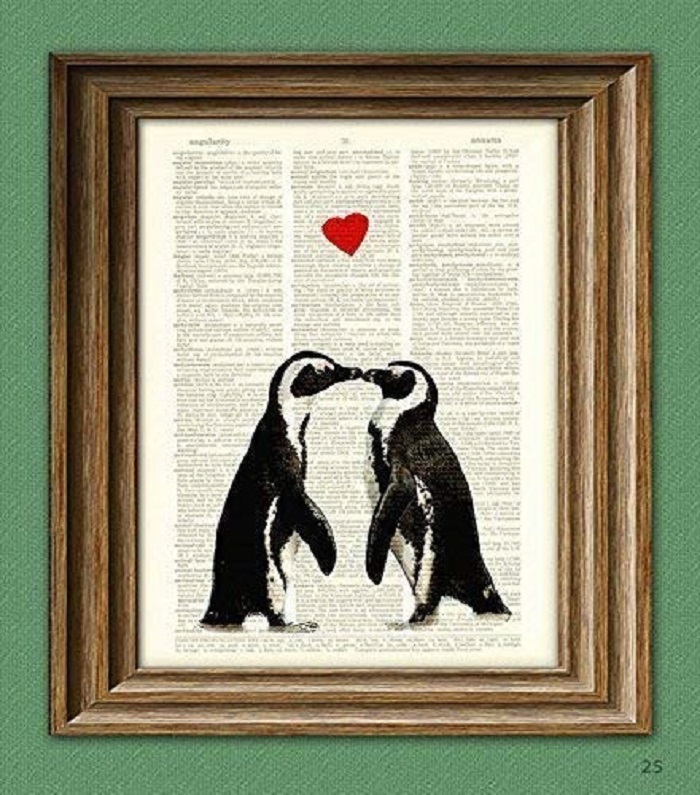 This is a print made from an old page of a dictionary. Upcycling old books would be thrown away to give them a new life. Carefully, the old, slightly yellowed page is taken out, and the image is printed on recycled paper. The result is a one-of-a-kind, gorgeous print that can be framed.
40. Penguin Night Light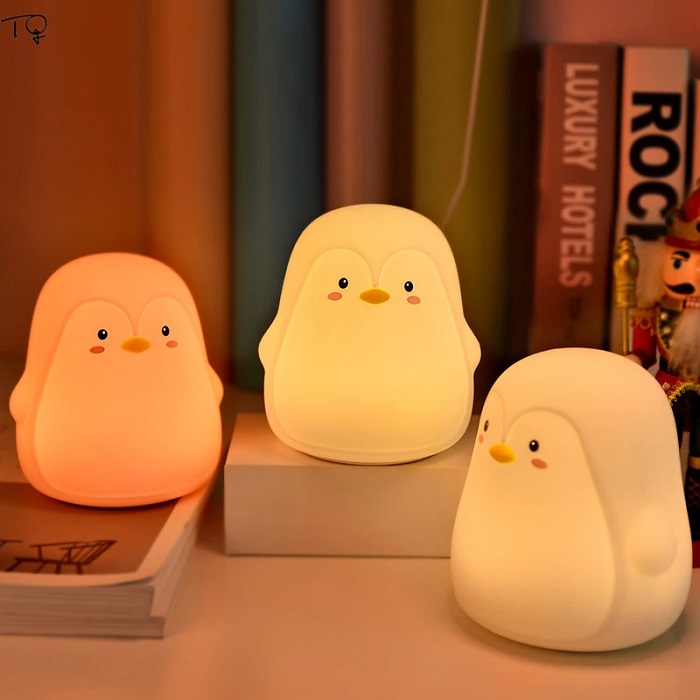 A penguin night light is a perfect gift for any penguin lover, especially for children who are fascinated by these adorable birds. You can change the light's brightness, color, and touch mode from a distance. Besides, it has a built-in battery of about 15 hours of use. In addition to being practical, penguin night lights are also cute penguin gifts that can add a touch of fun and whimsy to any bedroom.
41. Penguin Bookends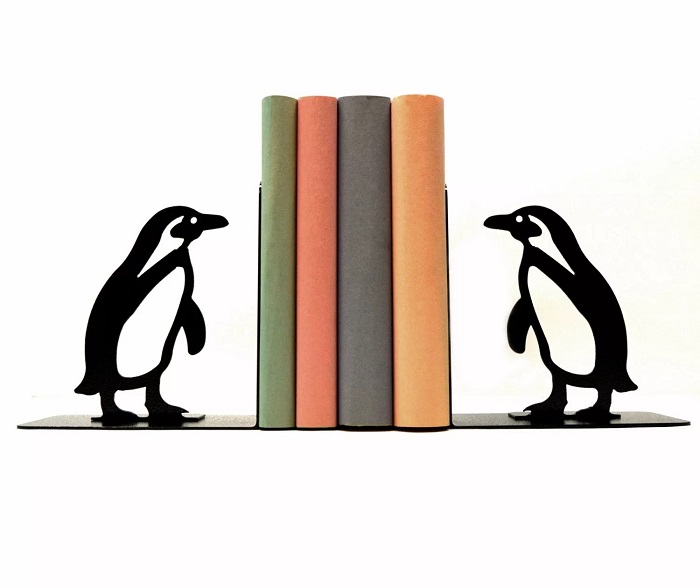 Know someone who loves penguins and loves to read? Give them these penguin bookends to hold up their books. It would look great in a bedroom, living room, library, or office. This gift with a penguin theme can be givenat any party.
42. Penguin Sticker Set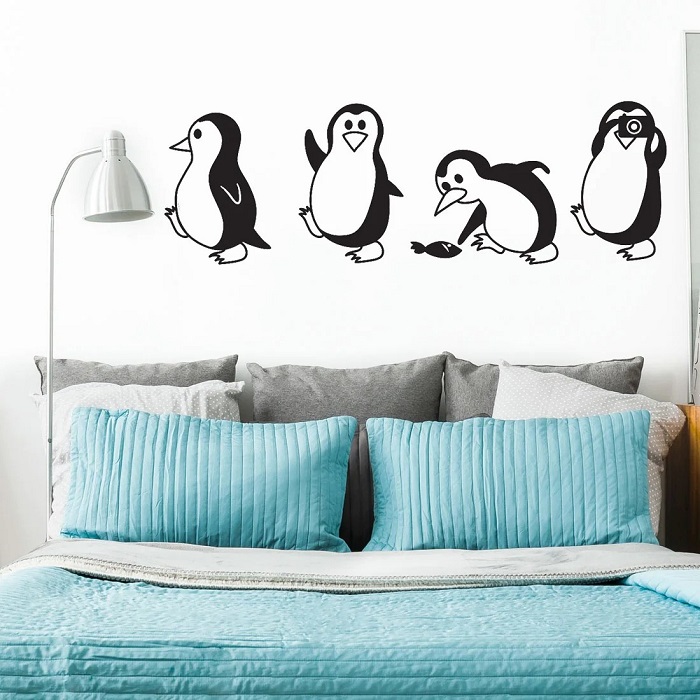 This fun penguin wall decor will make a room more attractive. This one-of-a-kind sticker set will add some personality to your living space. Put it in any room or office to show how much you love penguins.
43. National Geographic Readers: Penguins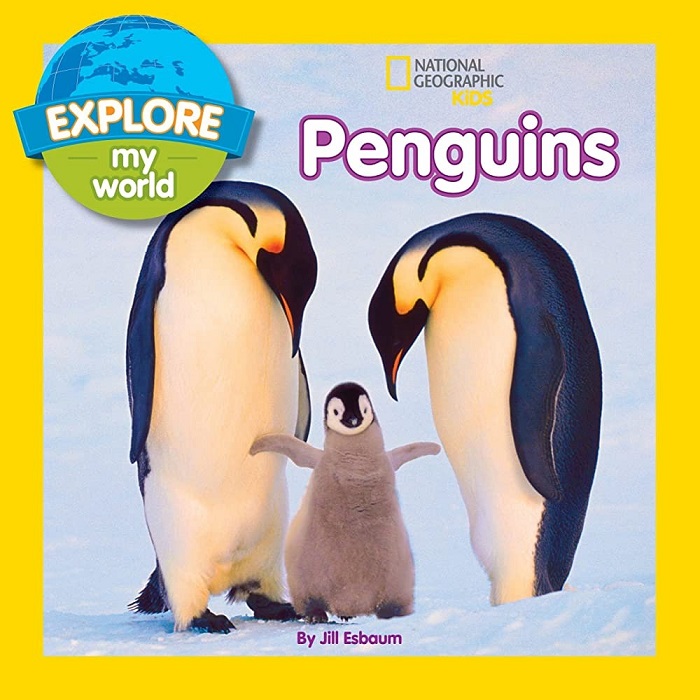 This is a fantastic book that will captivate both children and adults. This book's narration, done by the soothing voice of Morgan Freeman, takes readers on an adventure through the world of penguins. This book has been expertly made by Nat Geo Kids to be the ideal for next best thing for seeing a documentary. The library-bound book's beautiful images and interesting writing will teach readers all there is to know about the habitats, habits, and life cycle of penguins.
>>> Maybe you're interested:
If you know someone who loves penguins, get them the most unique penguin gifts you can find. This gift guide is full of gifts for people who like penguins. These are great gifts for birthdays, anniversaries, Christmas, and other big days. On Canvas hopes you will choose these most suitable gifts for the penguin lovers in your life.