Sharks are regarded as unique aquatic creatures that inspire both a great deal of dread and interest. Do you get trouble finding gifts for shark lovers? There are numerous outstanding shark gift ideas offered for all shark enthusiasts worldwide, regardless of age. Therefore, shark fans should receive the best gifts so they can feel wonderful all day. You are in the right location. To appease individuals who are enamored with this unusual monster, Oh Canvas has compiled a list of the top presents for shark enthusiasts ever.
Top 40 Best Gifts For Shark Lovers In This Year
Greatest Shark Gifts For Her
1. Shark Earrings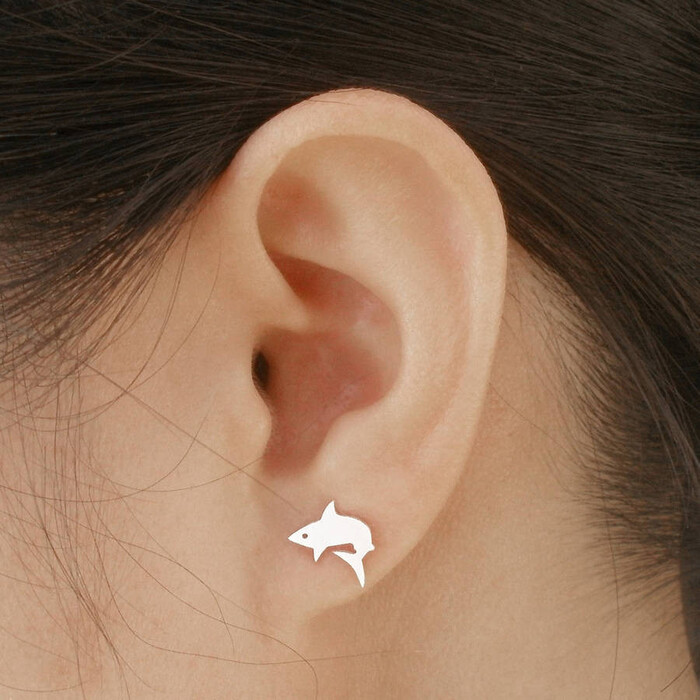 She won't come off as ominous or threatening if she wears a set of shark earrings. They will enhance her look, making her appear daring and original.
2. Shark Necklace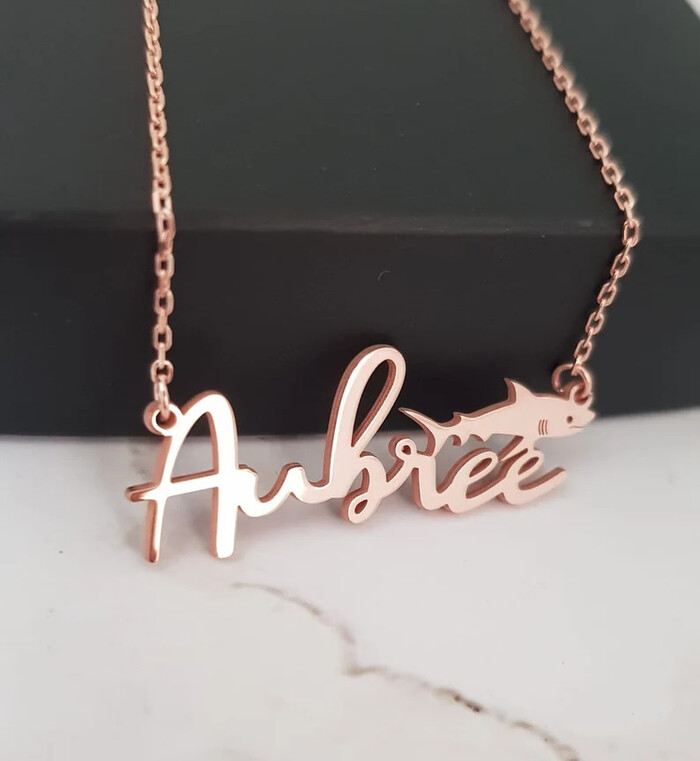 For the shark fanatic in your life, this charming shark pendant is a must-have. These necklaces are the perfect gifts for shark lovers who want to accessorize with their favorite shark. Pick up this fantastic gift for her if you're looking for a special present for the shark enthusiast in your life.
3. Shark Bite Swimsuit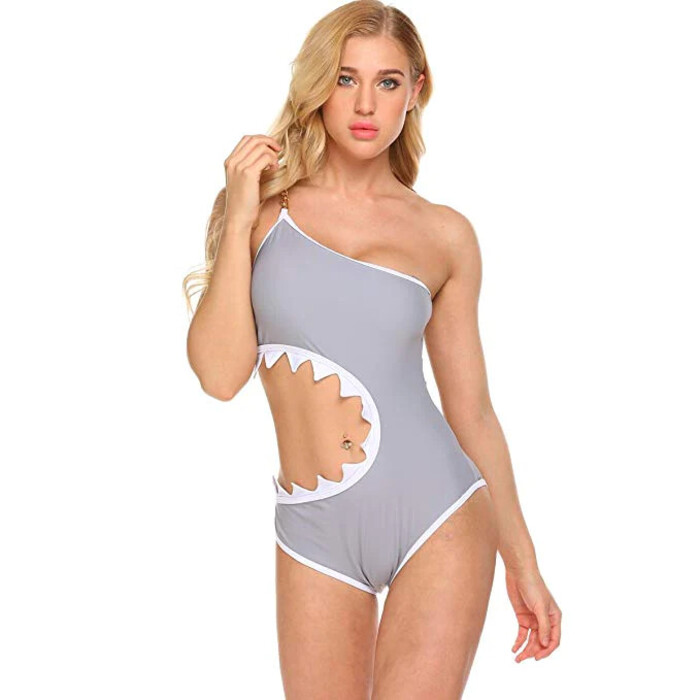 This swimsuit looks like a shark bite or a shark jaw about to pounce. For a woman who enjoys maneaters, the one-piece cutaway bathing suit is the perfect beach party outfit.
4. Shark Bath Bombs
Bring your shark lover's bath time to a new level! With these bath bombs that are hand-made in the USA, your friends will look forward to bath time!
5. Shark Scarf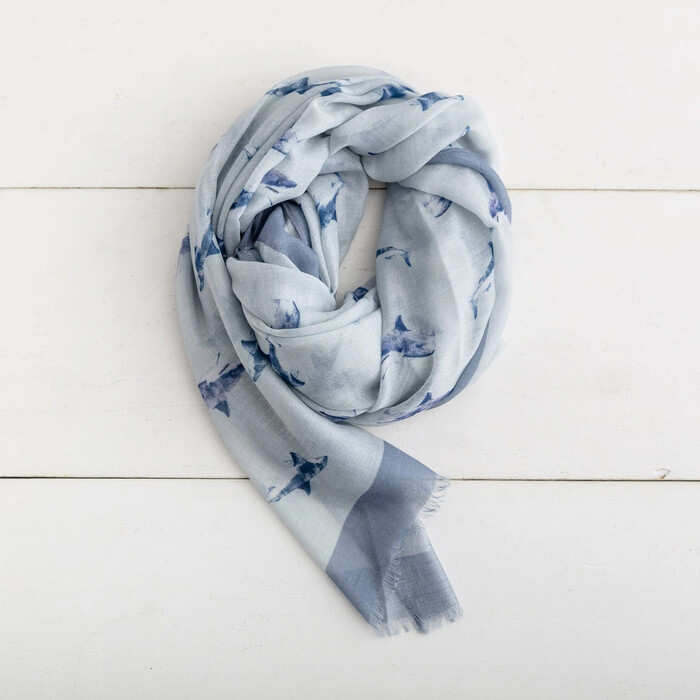 With this shark infinity scarf, sharks are in style today, tomorrow, and forever. The lightweight scarf is great for wearing in the spring and summer. It has a soft blue background with gray and white sharks swimming around.
6. Funny Shark Socks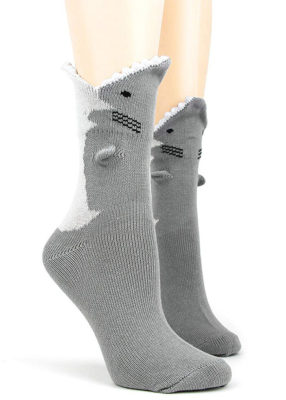 Do you want to give her a cool fashion accessory? When she puts them on, it will appear as though a white shark is biting her ankles.
7. Shark Sweatshirt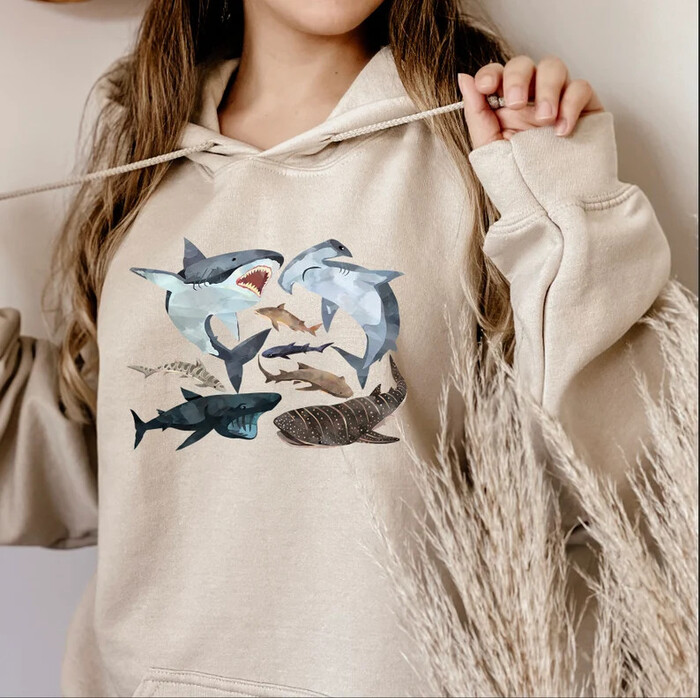 Sharks are frequently portrayed as the bad guys. Thanks to Hollywood movies that show sharks as vicious predators who attack people without cause. The truth is that by leaving trash in the ocean, we are endangering marine life. This hoodie serves as a reminder for us to be more pleasant and do our part to protect sharks and other marine life.
8. Shark Bracelet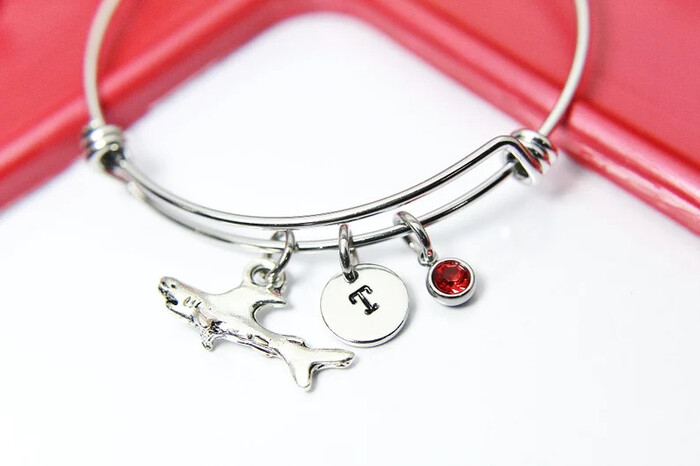 This bracelet is ideal for anyone who enjoys sharks or simply appreciates their beauty. The perfect present for ocean enthusiasts! With its traditional nautical colors, this chic and sophisticated hammerhead shark bracelet is made to offer you a stunning appearance. These are fantastic gifts for shark lovers! The nautical-themed bracelet is the ideal piece of jewelry for any event, day or night.
9. Shark Wallet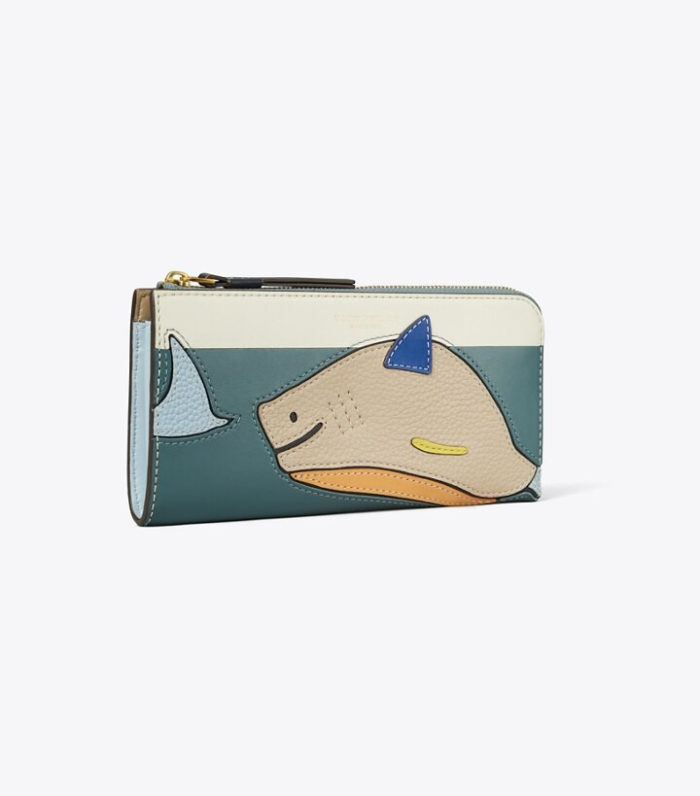 Do you know a shark lover who is on the lookout for a fashionable wallet? A girl who is crazy about sharks would absolutely appreciate receiving one of these wallets as a present on any occasion.
10. Baby Shark Scrunchie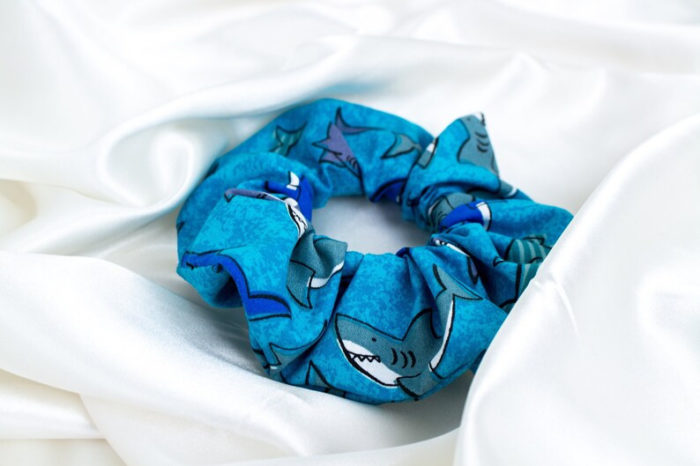 Every girl needs a lovely scrunchie. These scrunchies can also be used as eye-catching bracelets. They are not just pretty hair accessories.
>>> Recommend Reading: 42+ Best Gifts For Butterfly Lovers That Will Impress Them
Cool Shark Gifts For Him
11. Custom Shark Converse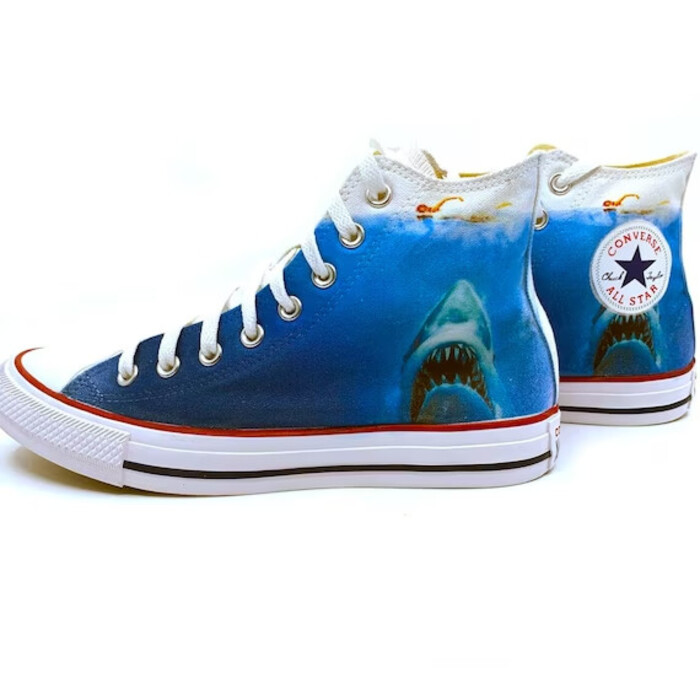 Do you like the movie Jaws? Check out these unique shark attack sneakers featuring a graphic from the well-known film! Converse's initial high-top trainers include the print.
12. Shark Cufflinks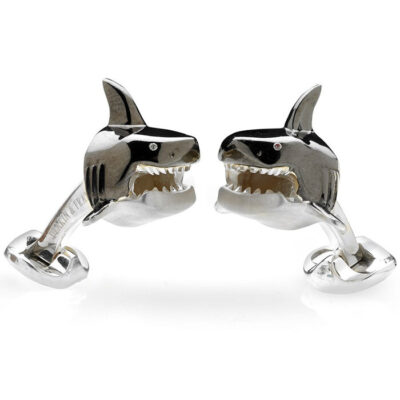 Don't you think these should be on this list of shark gifts for men? For your ocean-loving man, these great white shark cufflinks are a gorgeous accessory. These are wonderful presents for men who dive.
13. Wine Glass Shark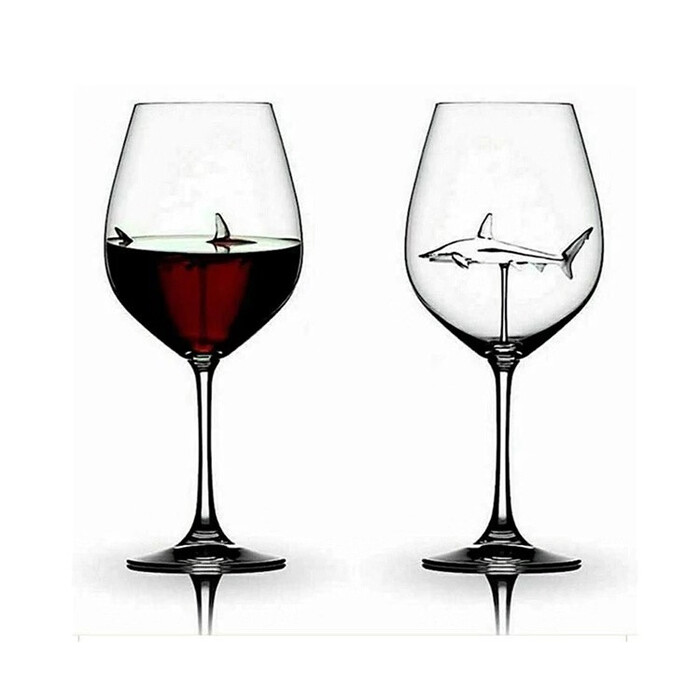 With this shark wine glass, you can take his wine party to the next level! The shark below gently emerges from the depths as you enjoy a glass of your favorite wine! His preferred after-work hobby will become a little more mysterious and thrilling!
These shark-themed wine glasses make lovely gifts for shark lovers in your life and are ideal for sipping wine at the beach or when unwinding with the sound of the ocean in the background.
14. Shark Golf Ball Marker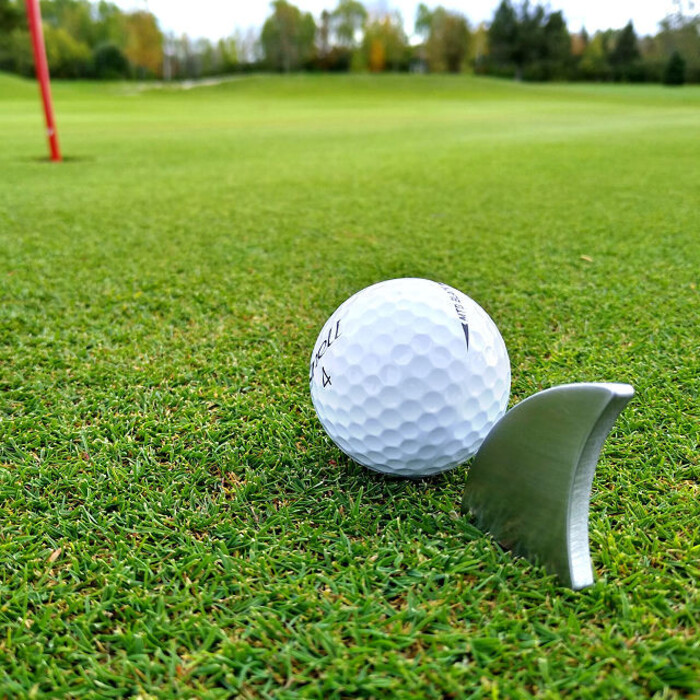 When you start using a normal golf ball marker to mark your spot on the green, the land shark ball marker seems like a much better option. The recognizable shark-fin shape of each one, which requires the position of your ball for everyone to see, makes it a fierce option for any golfer who wants to make a powerful impact. Each one is handcrafted from solid stainless steel.
15. Shark Bottle Opener Keychain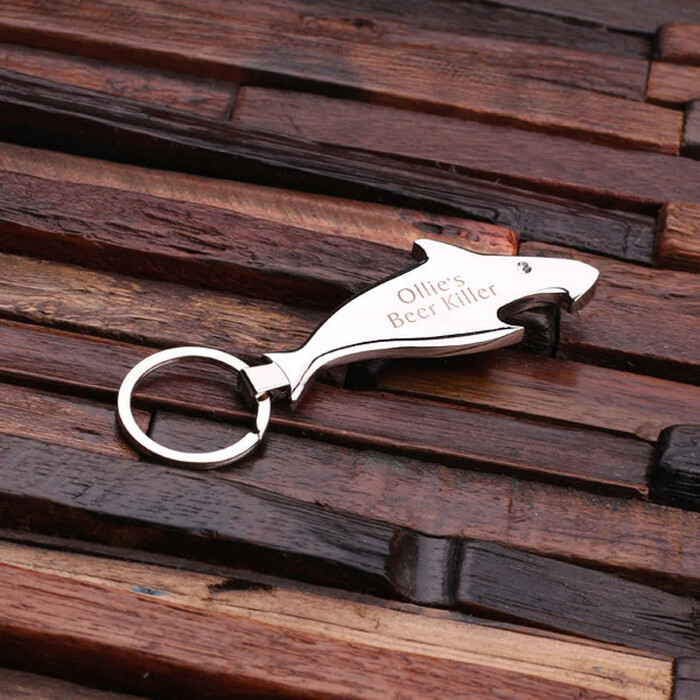 These cool bottle openers will quickly be able to open your preferred cold drinks thanks to the shark mouth. These are highly useful instruments that would make wonderful gifts for shark lovers. They can easily carry it around on their keychain and pull it out whenever they come across a bottle to open.
16. Shark Boxers Pants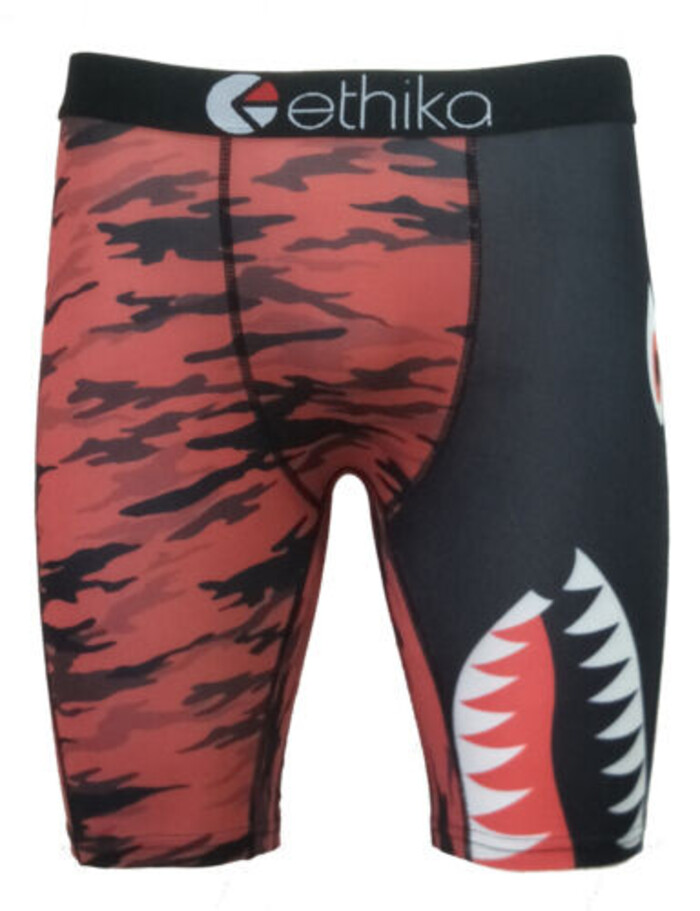 Enjoy a good night's sleep in these funny shark boxer shorts! With their creative puns, these shorts are sure to make him smile. Pick from a variety of designs, including some that feature other animals.
17. Shark Float Pen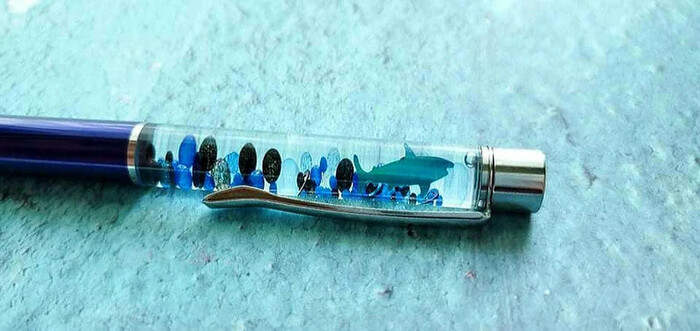 These pens are top gifts for shark lovers this Christmas season. For the shark enthusiast and love of writing in your life, the Shark float pen makes the ideal gift.
18. Whale Shark Ring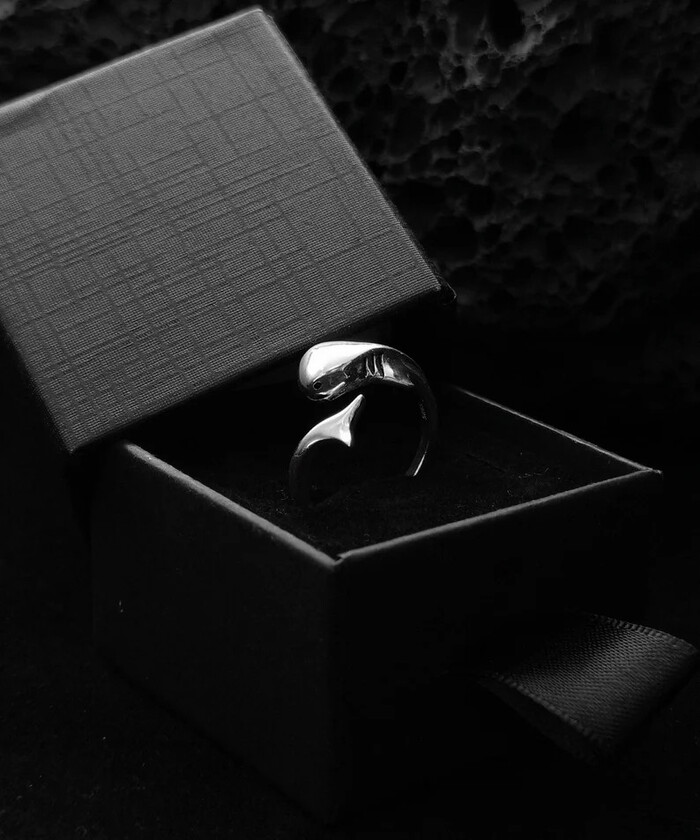 A ring with a shark tooth design is an indispensable accessory for anyone with a passion for the sea. The lovely handmade item is made of sterling silver and may be adjusted to your ring size.
19. Funny T-shirt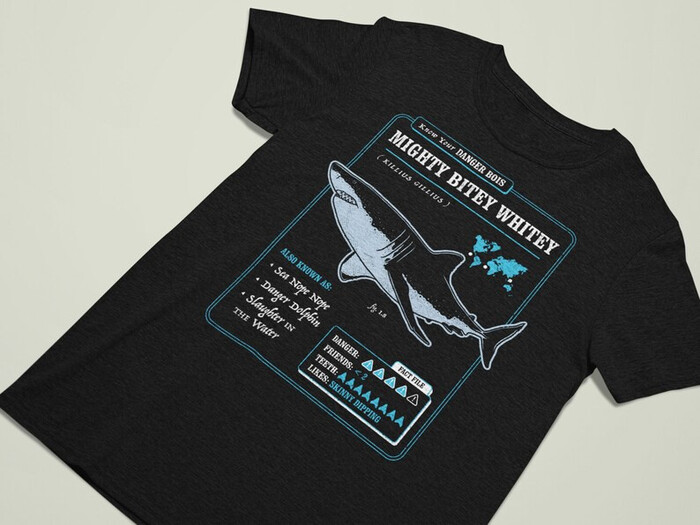 Wear this shirt, crack open a beer, and have a good time during their Shark Week party. Pick a color that flatters you; the shirt's loose fit makes it perfect for lounging around in.
>>> Read more: 35 Superb Gifts For Giraffe Lovers Will Wow Them
Lovely Shark Gifts For Kids
20. Pencil Sharpener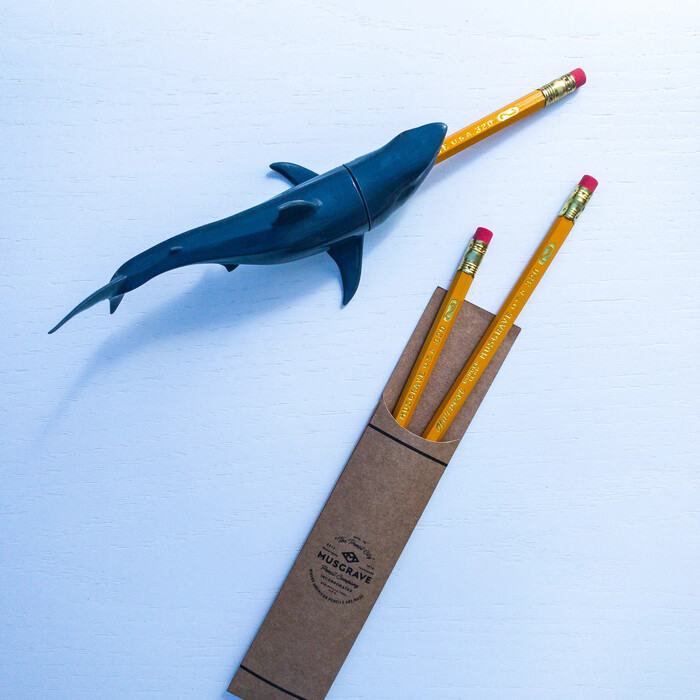 The moment kids see this pencil sharpener, we know they will want one. A small shark companion will utilize his razor-sharp teeth to give them the sharpest pencil they have ever used.
21. Shark Washi Tape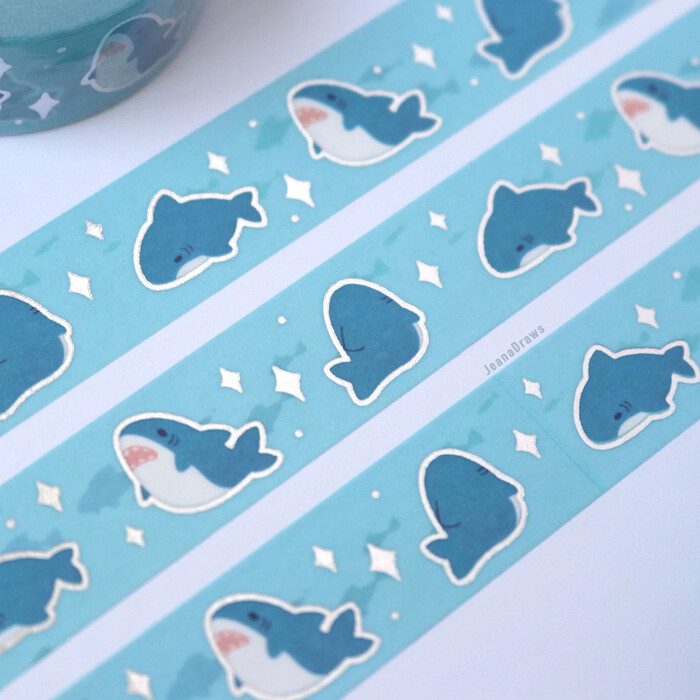 This washi tape features a shark pattern and can be used to adorn scrapbooks or journals. Kids that are artistic and enjoy a variety of images in their diaries will appreciate this adorable shark gift.
22. Shark Plush Pillow
These large shark pillows would be awesome gifts for shark lovers. They can comfortably cuddle it because it is soft. It is a wonderful decor piece because it is well-made and has wonderful detailing. This pillow makes a fun shark present for both adults and children.
23. Shark Bite Game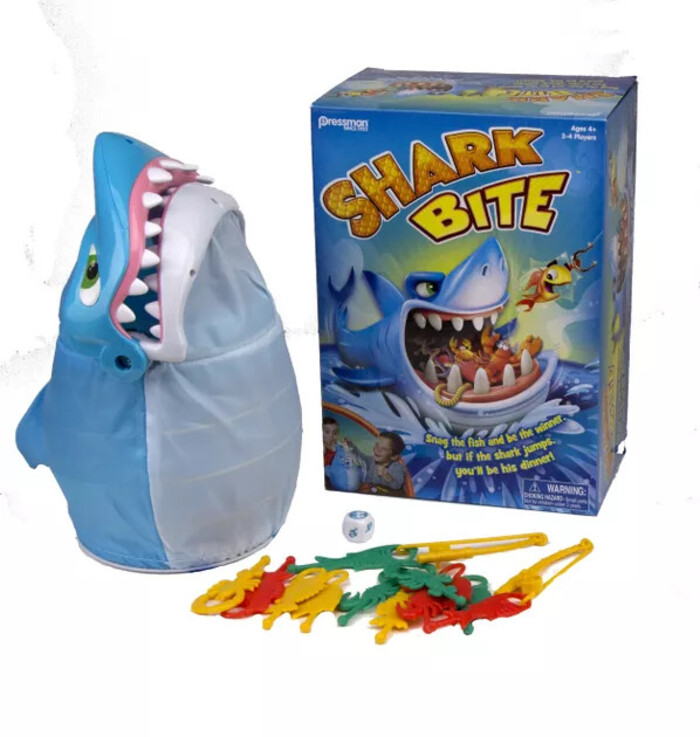 The Shark Bite Game is a great option if you're looking for a game to play with the kids during Shark Week. The goal is to remove as many food scraps from the shark's jaws as you can without getting swarmed.
24. Shark Onesie Pajamas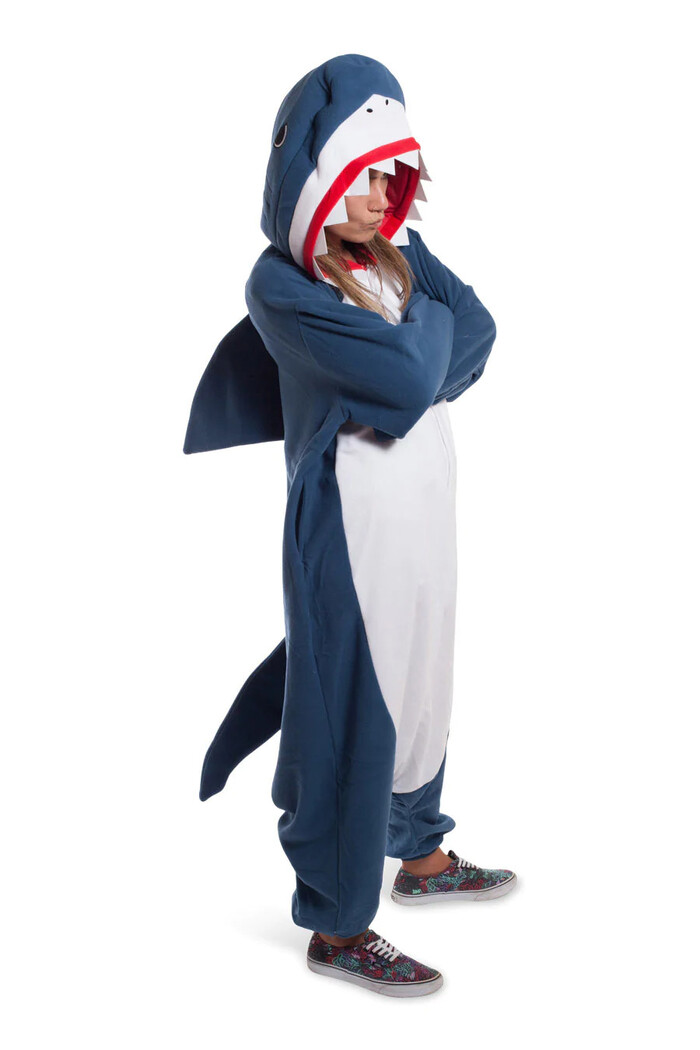 Kids who love sharks and occasionally doze off require these amusing shark pants. The kids excitedly put on these cute pajamas and fell asleep.
25. Shark Swim Experience at the Aquarium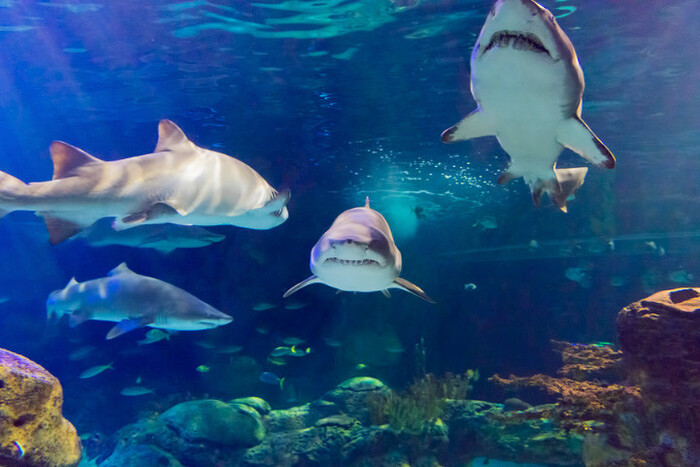 Every kid who loves sharks will dream of going to the aquarium. So give them a ticket to the nearest aquarium. They will surely be surprised and burst with happiness.
26. Shark Watercolor Painting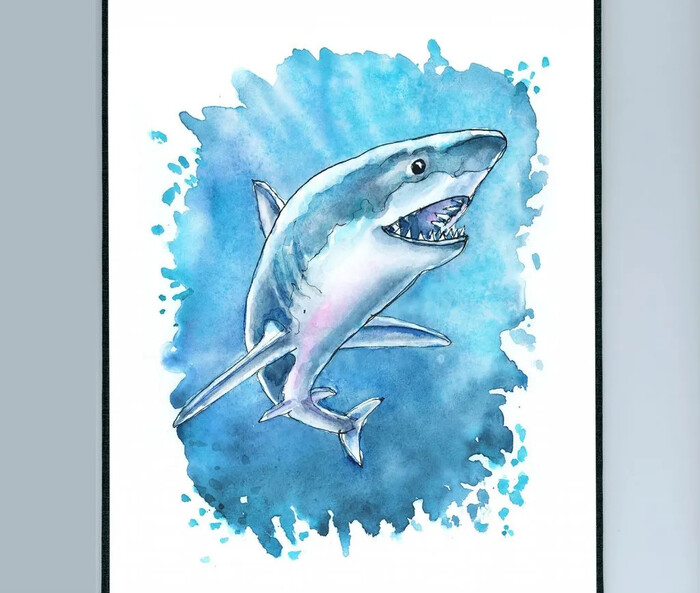 Have your kids had trouble brushing their teeth at night? The shark painting will inspire them then. The watercolor painting is so well done that it makes the ideal bathroom accent. It's also incredibly entertaining to imagine a shark polishing its teeth, which will make you feel better. It may also inspire children to practice good oral hygiene.
27. Shark Blanket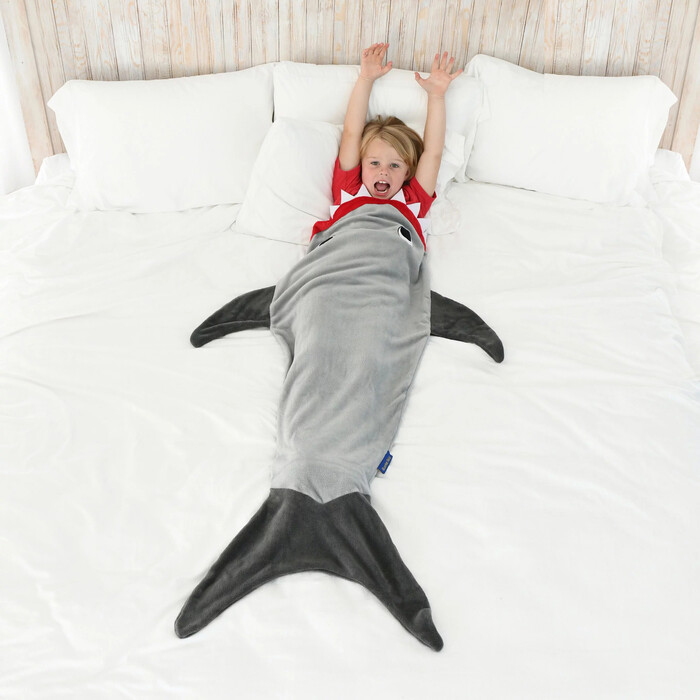 This blanket is ideal for those who love all things shark-related. This cozy blanket can be personalized with his or her name, whether they are your beloved deep-sea diver or your favorite little mermaid. Each personalization includes a message and the recipient's birthdate printed in black lettering at the bottom. This plain blanket has a vivid blue pattern that will add color to any kid's room or bedroom.
28.vShark Tooth Game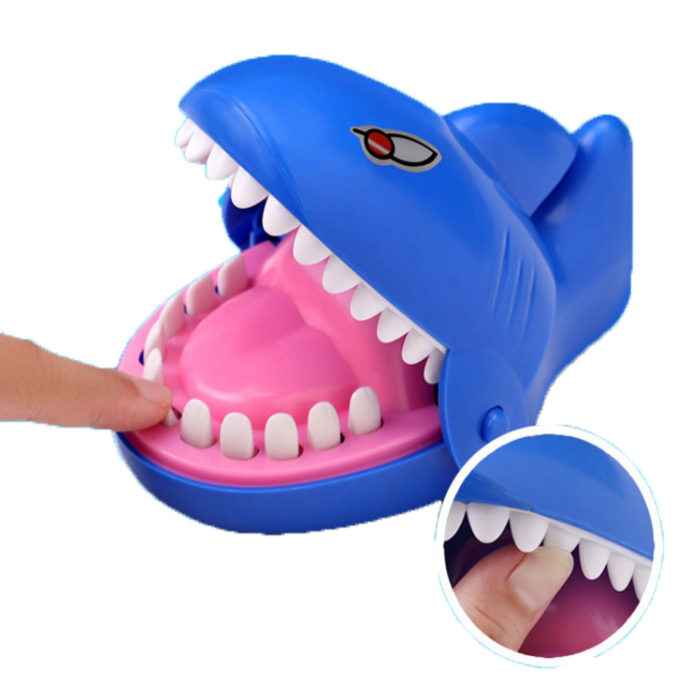 If your shark-obsessed child also has an interest in dentistry or teeth, you can be sure that they will enjoy playing Shark Dentist for hours on end. When you give them one of these amazing presents, just picture how much fun they'll have or how happy they'll seem!
29. Unique Shark Hat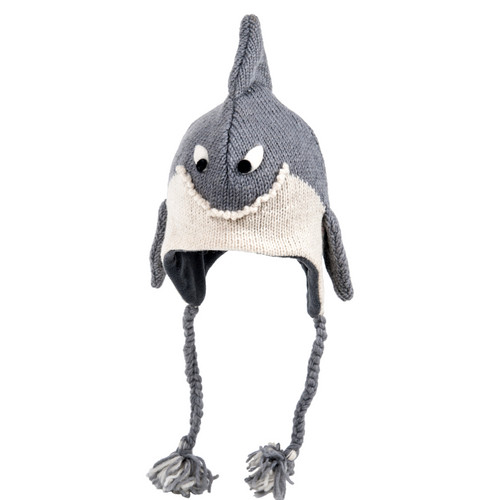 This distinctive hat can't be ignored by a kid. In addition to keeping kids' heads warm in the winter, this hat is also the most stylish piece of clothing.
>>> You can also read: 37 Cool Gifts For Elephant Lovers They Will Cherish For Years
Other Best Gifts For Shark Fans Of All Ages
30. Shark Drink Coasters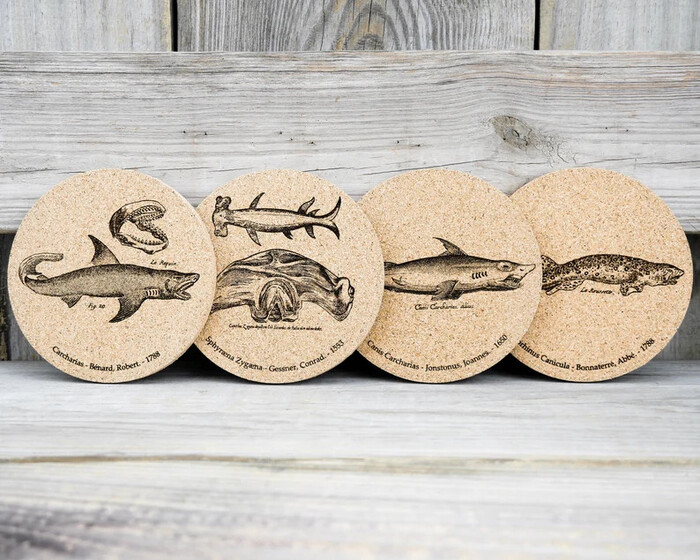 These drink coasters would make a terrific shark present if you know a shark enthusiast who lives near the ocean. Each coaster features a distinctive layout and text. It will be a great coaster for them to use when they wish to enjoy some cool drinks while looking at the beach.
31. Shark Tooth Candle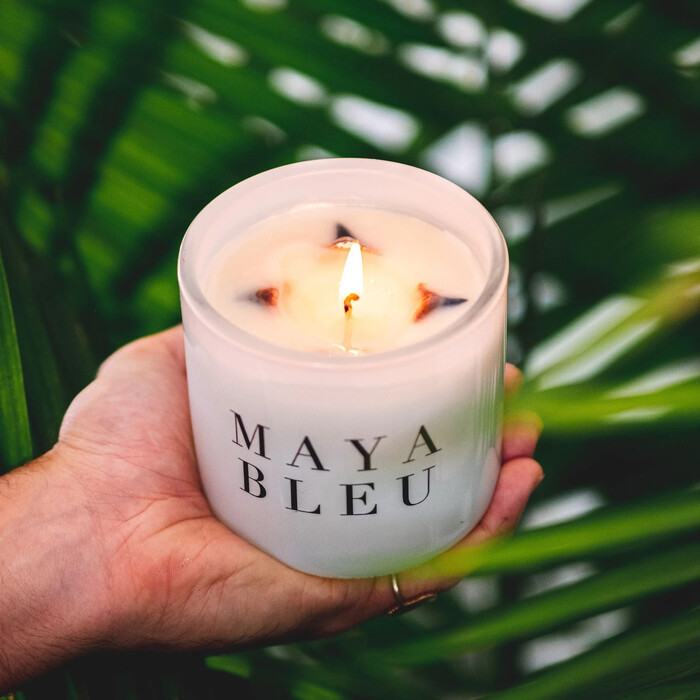 Four hand-selected fossilized shark teeth are contained within the wax. Your candle jar will eventually sprout a variety of wildflowers. Eco-friendly materials are used to make the candle and packaging.
32. Shark Ceramic Succulent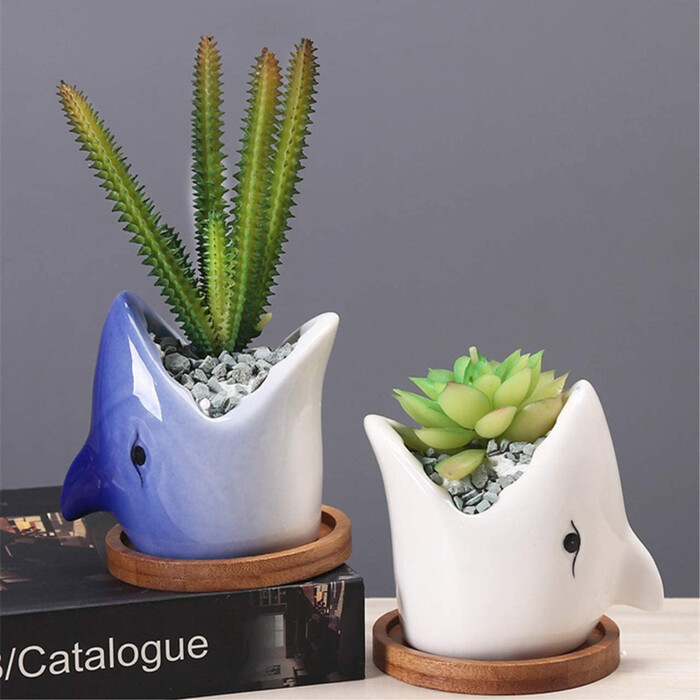 Anyone who enjoys succulents and sharks will adore receiving this gorgeous shark succulent as a gift. Let's refresh their space with these lovely flower pots.
33. Coffee Tumbler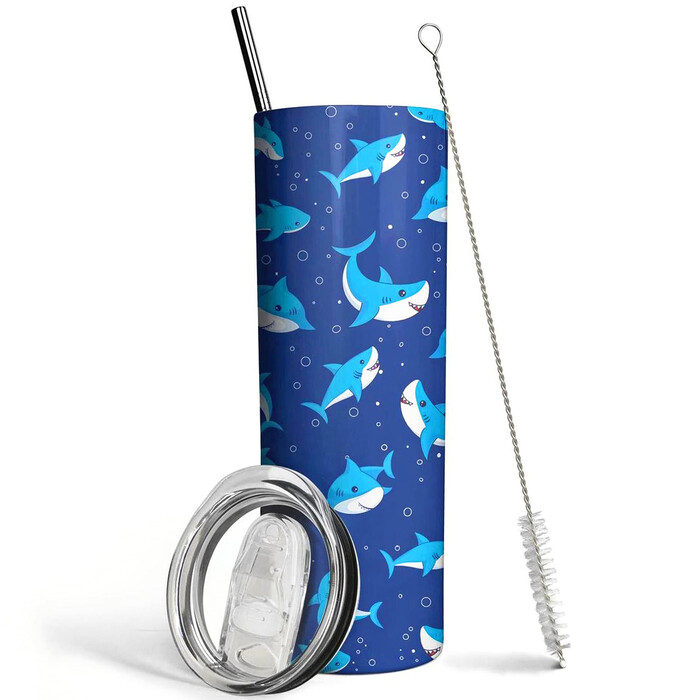 One of the best gifts for shark lovers is this coffee mug tumbler. It can maintain your drinks at the proper temperature without leaking heat or spilling out because it is made of the best stainless steel. Adding a name to your tumbler will further personalize it! It never disappoints, making it a great gift for your sister or even best friend for any event, holiday, or birthday.
34. 3D Shark Light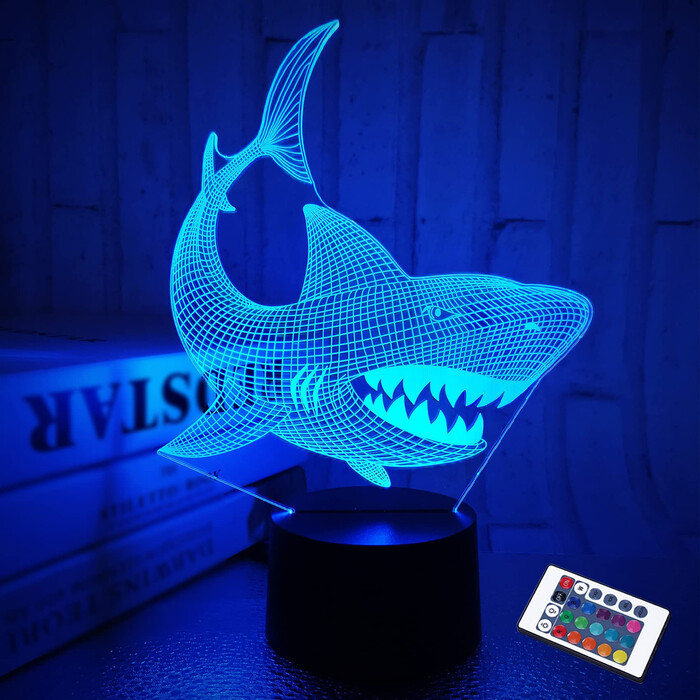 The brilliant way to add a little light to a shark lover's bedroom is with this 3D small shark night light! This shark lamp, which features the well-known Great White Shark, has seven programmable colors and six different light settings.
35. Shark Ice Tray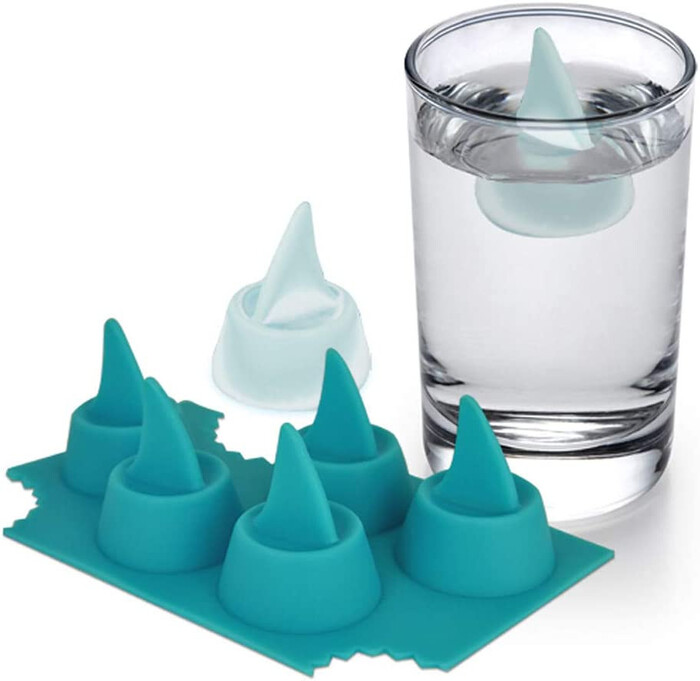 Any drink will have an ocean flavor with this ice tray in the shape of a shark tail. Nobody also said that it must just be for ice. Make delicacies like chocolates and ice cream out of them.
36. Funny Fanny bag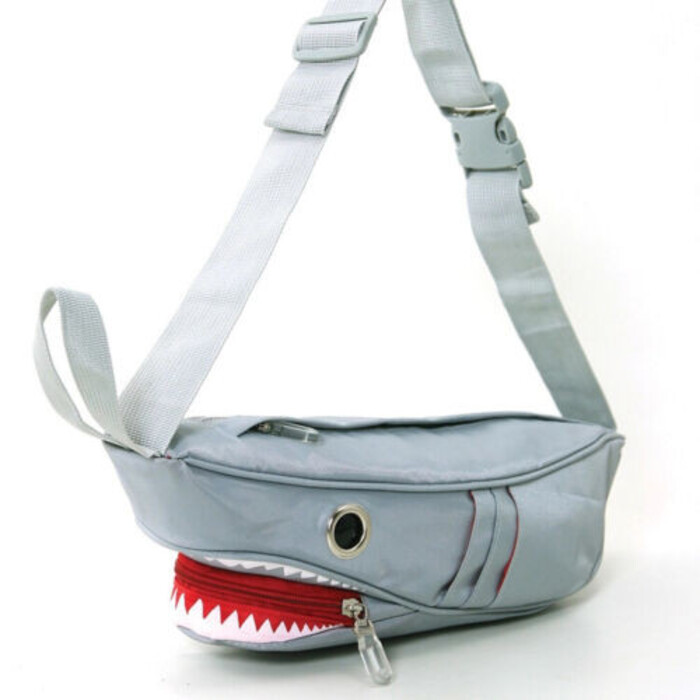 The shark's mouth is where this humorous pack opens. They can feed it their belongings, fasten it, and go.
37. Enamel Pin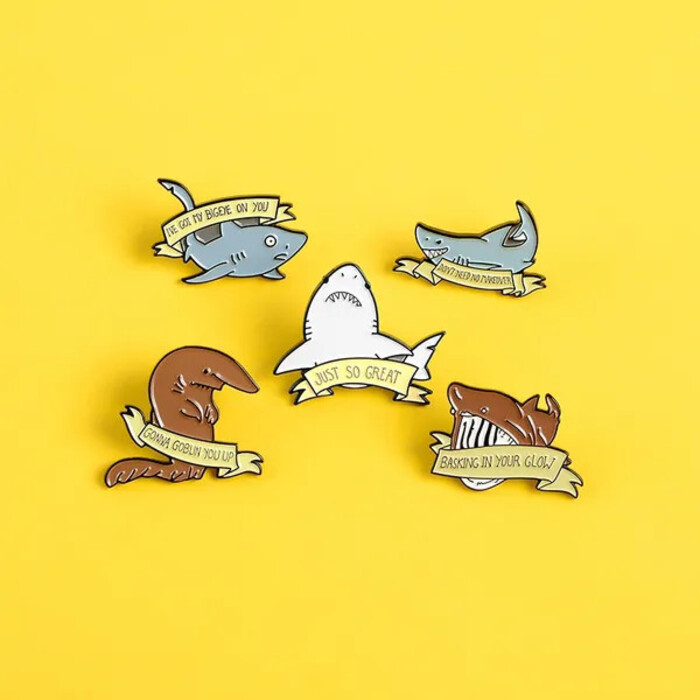 The shark lovers in your life can show affection in their daily lives with enamel pins like this adorable one. Giving these pins is a simple way to express your care for their passion. These pins also make wonderful Christmas stocking stuffers!
38. Shark slippers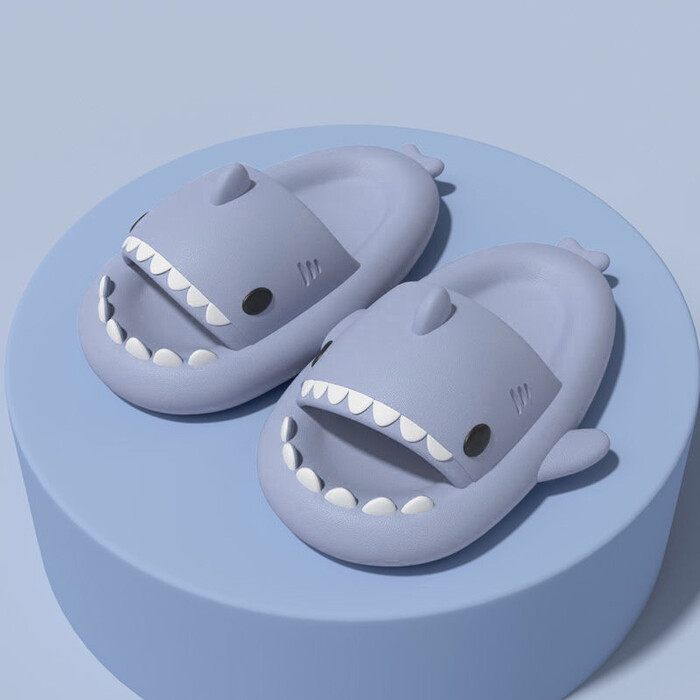 Do you think they'll look a little goofy with these slippers? Probably. However, wearing these shark slippers is a fun way to remain warm and show your support for sharks. These slippers are one of the cutest gifts for shark lovers thanks to their intricate details, which include wide-set eyes, sharp fangs, and fins.
39. Storage Baskets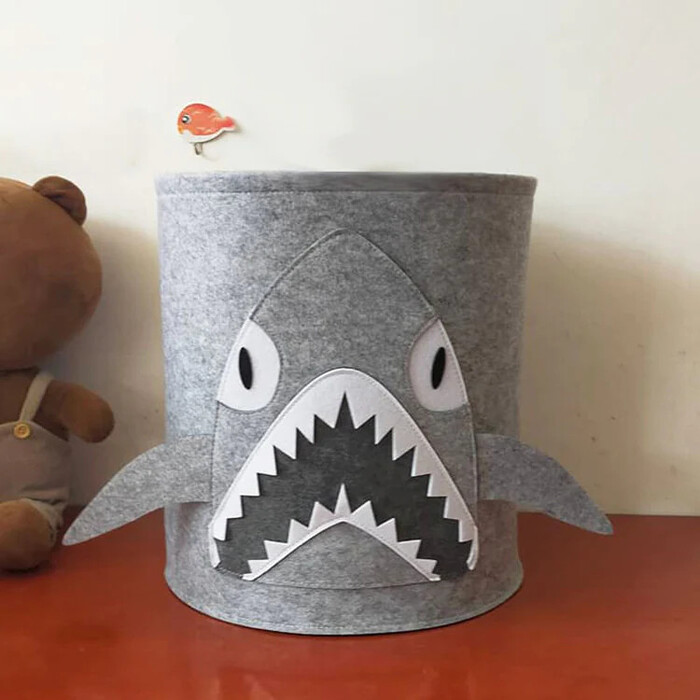 When it comes to shark-shaped accessories, you can never have too many, especially if you love these predators that live in the water and eat fish. The ideal gift for any shark enthusiast is this adorable, green basket.
40. Shark Pushpins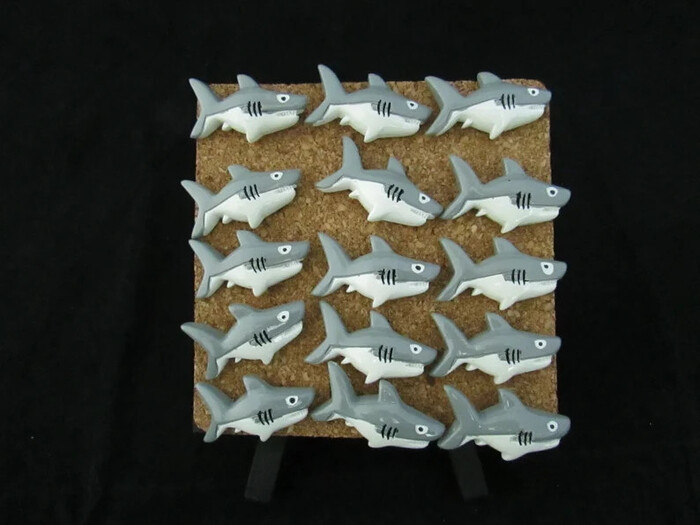 The shark pushpins can be used as a conversation starter or to show one's enthusiasm for the ocean's predators. They may hang them wherever because they have the shark's head, mouth, and teeth on the top, bottom, and sides. The most fascinating aspects of them will come out, and the dialogue will start!
41. Shark Attack Sushi Platter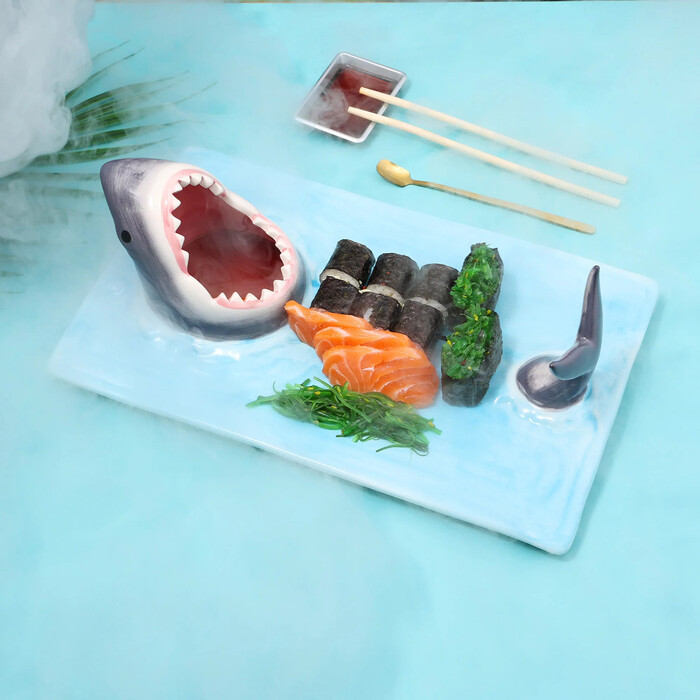 Meals will be more entertaining with this Shark Attack plate. For a fun dining experience, place their preferred food or snack, such as sushi or chips, on the platter and their dipping sauce in the mouth of the shark. This shark-themed present is superb for amusing yourself or friends while dining.
42. Shark Bedsheets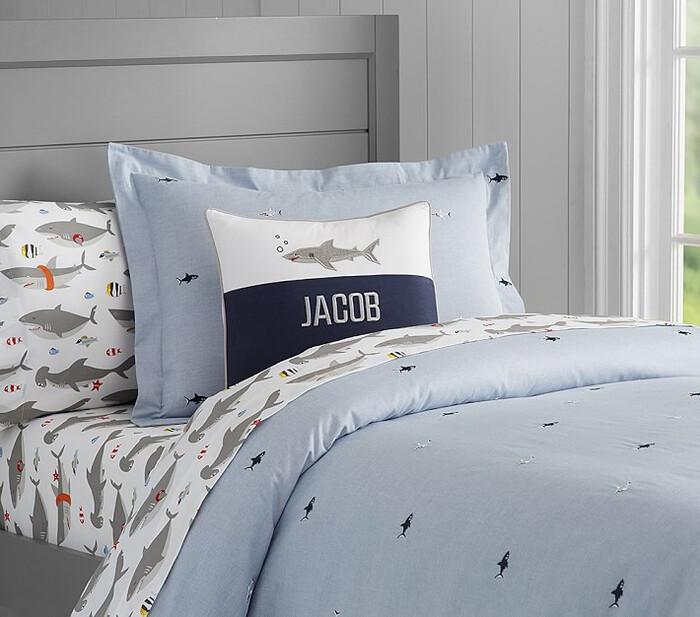 You can't go wrong with these pillowcases as gifts for shark lovers. They will make going to bed more enjoyable. Any youngster, teen, or adult who likes sharks and wants to brighten up their space will love these pillows.
43. Shark Face Cover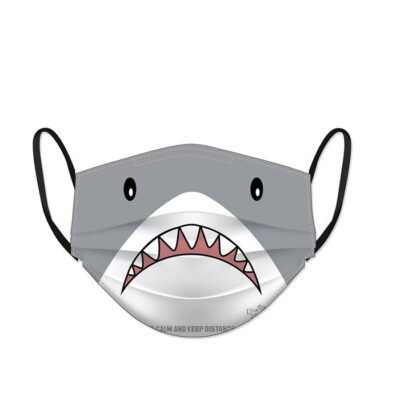 Use a Great White Shark faucet cover to ruthlessly attack bacteria and debris. This plastic friend is a wonderful complement to a bathroom with an underwater theme and is more adorable than frightful.
44. Tea Infuser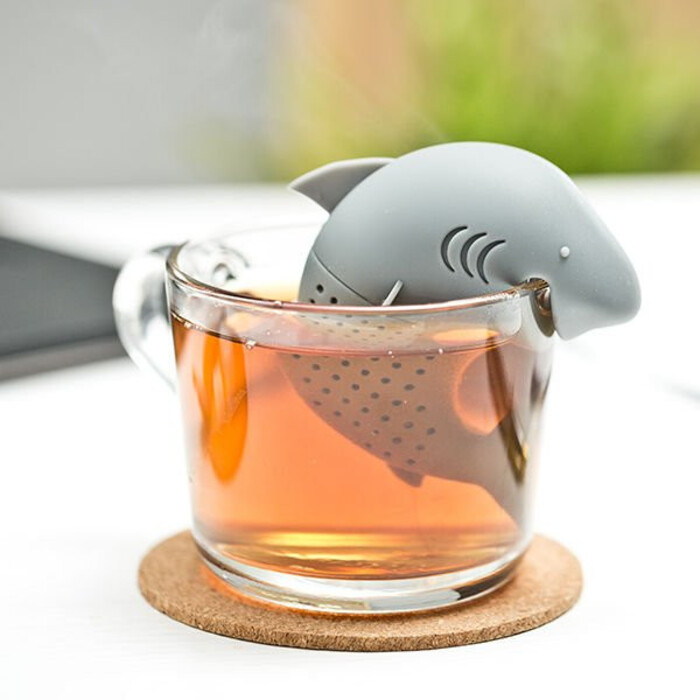 Let's add a little love and sweetness to their tea. The sharp-shaped silicone tea infuser softly bites into the edge of a mug to make sure you get the best taste and smell from your favorite loose-leaf tea.
45. Shark Drink Cooler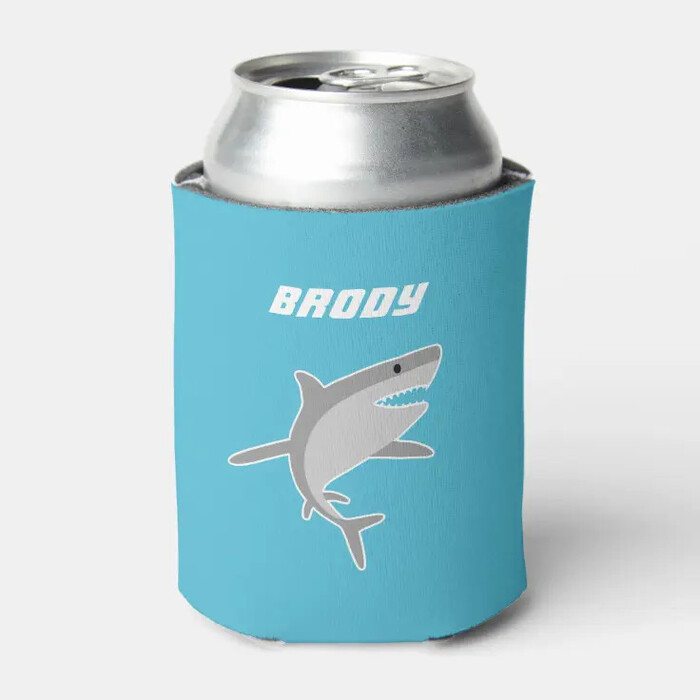 Keep their drinks cool and comfortable. This shark cooler will keep their drinks cold longer when they're camping or having a party.
>>> Recommend Reading:
Your close friends and family members will appreciate that you took the time to purchase a gift with their pet in mind. Do you need any more ideas for gifts for shark lovers? Visit our photo gifts section right now.