Are you looking for gifts for turtle lovers? This gift guide will show you the best tips on what to give different people. With one of these turtle gifts, you're sure to make a splash in the life of your favorite nature lover. Your turtle-loving friend will be overjoyed to receive these cute gifts. Let's check with Oh Canvas!
Unique Turtle Lovers Gifts
1. Custom Turtle Keychain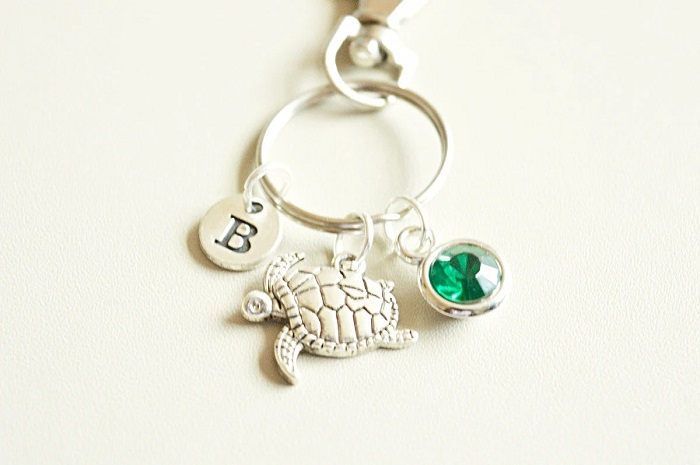 This keychain is an awesome turtle-y way to show the turtle lovers in your life how much you care. Add their birthstone and the first letter of their name, so they'll know it's just for them.
2. Turtle Nightlight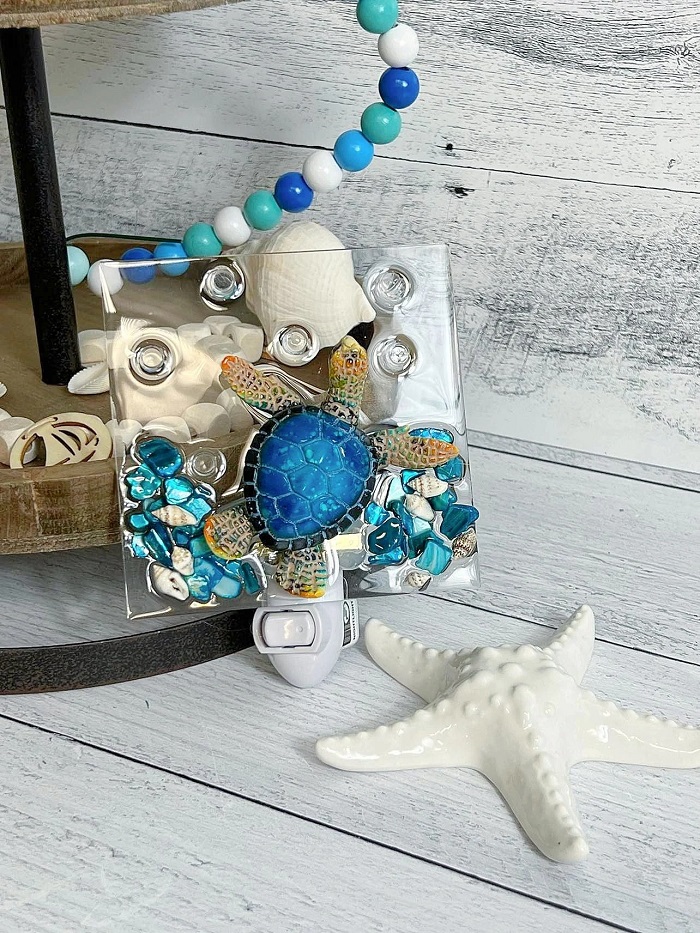 When you've got this nightlight on the wall, the motion of the ocean will help you find your room. So, this nightlight will help you find your way to the bathroom in the middle of the night. Besides, it's handmade with natural shells and beach glass to give it an authentic feel.
3. Mini Turtle Crochet Pattern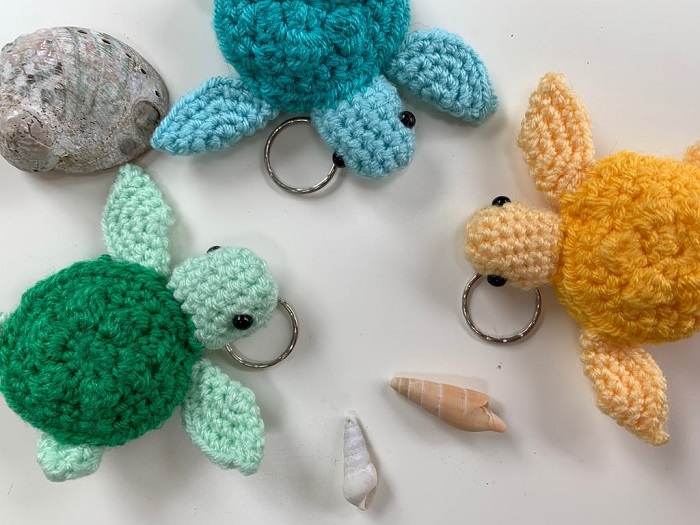 With a crochet pattern that keeps on giving, you can make your own sea turtle bale, dole, or nest. People who love amphibians and are good at crafts can make them over and over again. 
4. Turtle Poster Type
Did you know there were that many turtles in the sea? Do you think the turtle lover in your life knows that there are this many turtles in the sea? Surprise them with an AF vintage print that is so cool it will blow their minds.
5. Coral Turtle Figure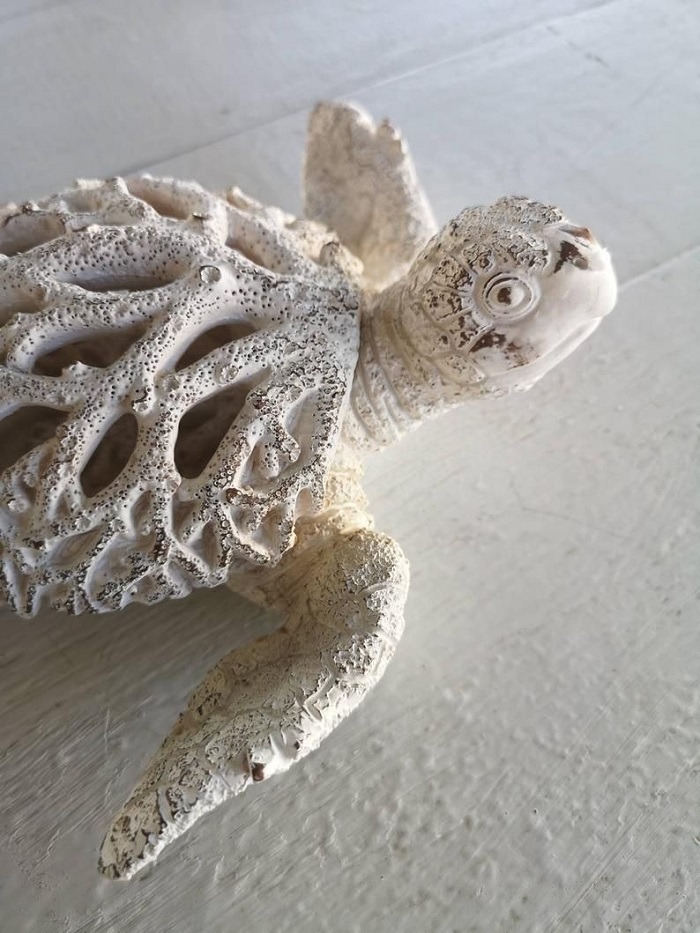 This fantastic figurine was made without hurting any coral reefs. It is 9 inches long and a work of art in carving and design. It looks like it came from the sea and is made of shells, but it is actually made of poly stone.
6. Turtle Style Wall Clock
This turtle wall clock in the style of watercolor will impress anyone who likes turtles. It looks nice, which is something people like to get as turtle lover gifts. It has a natural look because the frame is made of bamboo wood. Your turtle-loving friends will be happy when they check the time.
7. Footprint Baby Turtle Art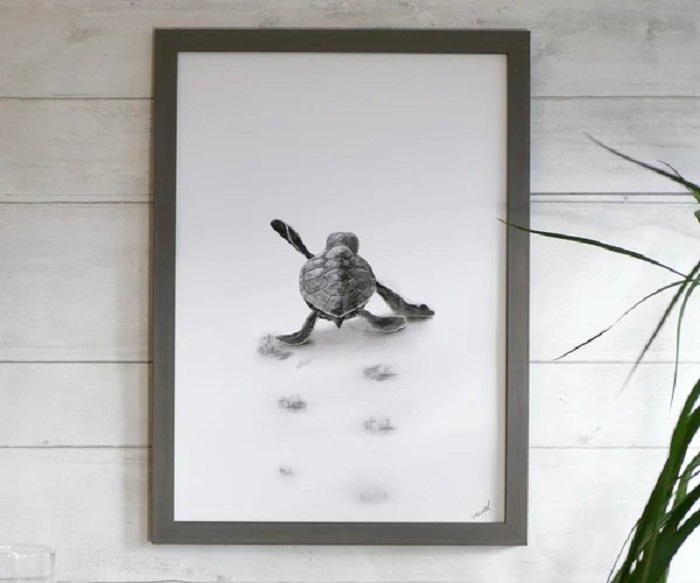 Baby turtles swim against all odds to get from the beach to the water and swim away. Hence, this print will remind you that you are strong, determined, and a great person with a lot of ambition.
8. Mini Turtle Terrarium Diorama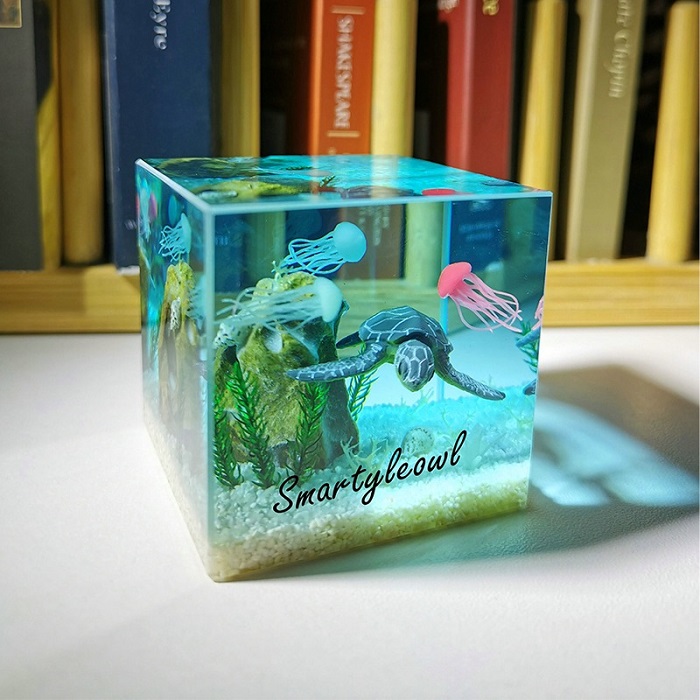 With a small diorama that you could fit in your pocket, you can enjoy having a turtle terrarium. Besides, you don't have to take care of a real turtle. This tiny resin toy would look great in a dollhouse or on a desk, and it looks so real that it's almost real.
9. Turtle Bookmark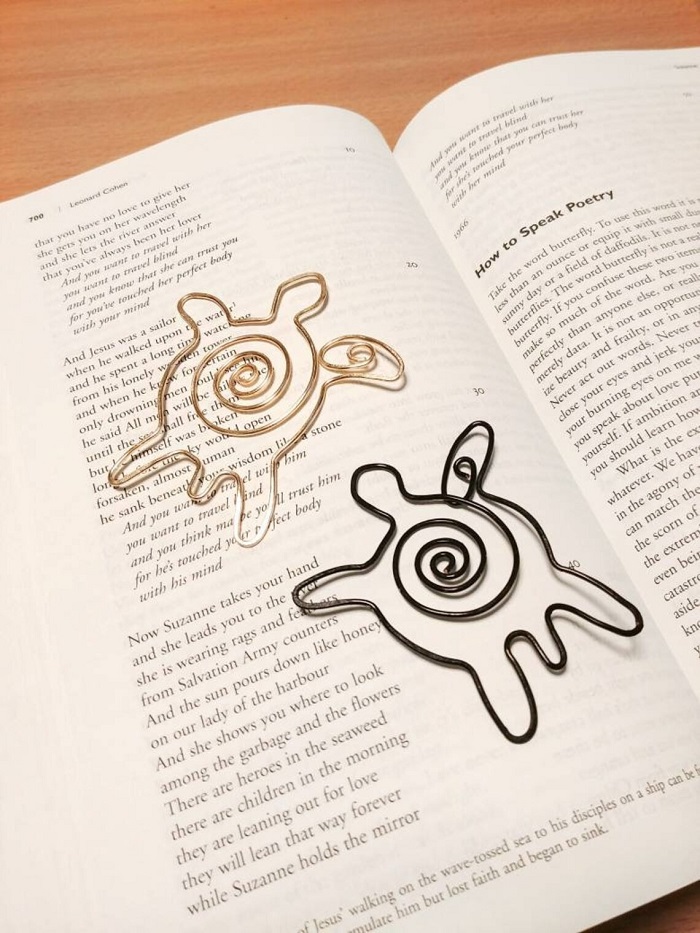 It's easier to choose gifts for turtle lovers if you know the person's hobbies and interests. Find something that fits with one of their interests, and they will be happy. If they like turtles and like to read, they'll like this bookmark in the shape of a turtle.
>>> Recommend reading: 41+ Adorable Gifts For Penguin Lovers They Will Love In 2022
10. Ocean Turtle String Lights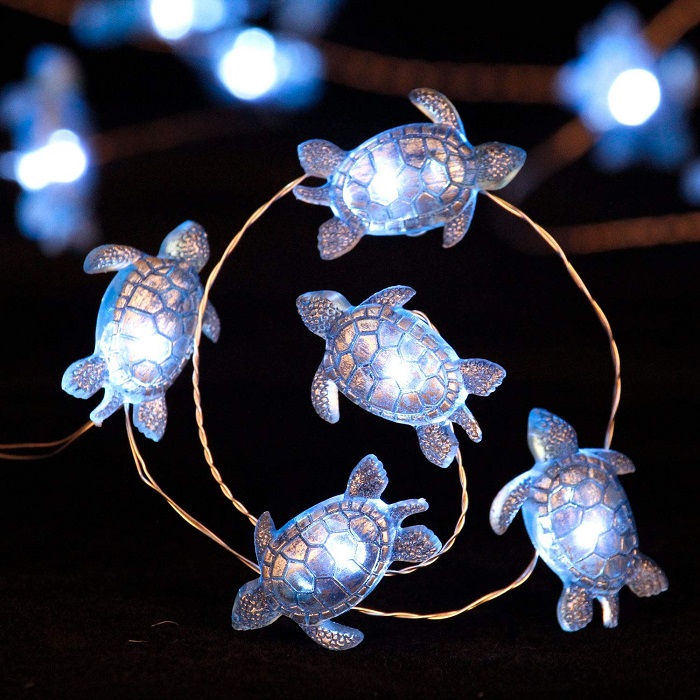 With a magical set of string lights, you can make your walls look like the coral reefs in the Pacific Ocean. Each of the LED lights has a turtle-shaped cap that gives off a soothing, stress-relieving glow.
11. Turtle Wine Bottle Holder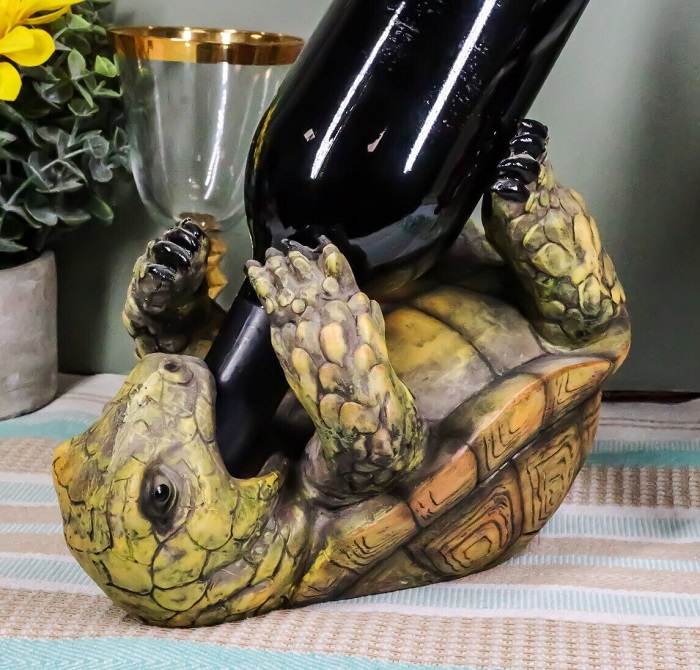 With this little guy as your drinking buddy, you'll always have a safe place to put your bottle. Also, it is a cute reminder to drink slowly and enjoy each sip.
12. Turtle Wine Glass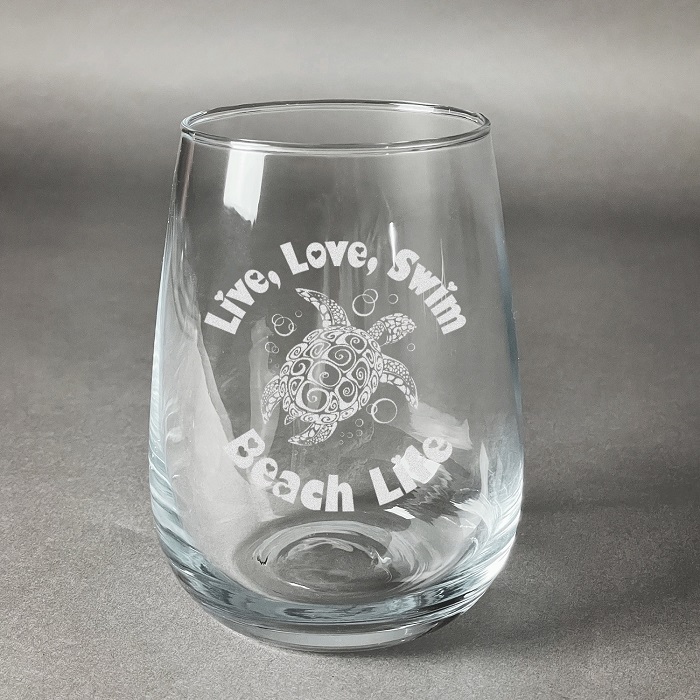 Who says that wine glasses have to be simple and dull? Well, I'm not saying that printed wine glasses should become popular. I'm saying that someone who likes sea turtles would love to have a set of these turtle-themed wine glasses. One day, you'll be drinking wine at their house with one of these, and you'll be proud of the gift you gave them. These are great housewarming gifts for turtle lovers that you should consider.
13. Turtle Surprise Cups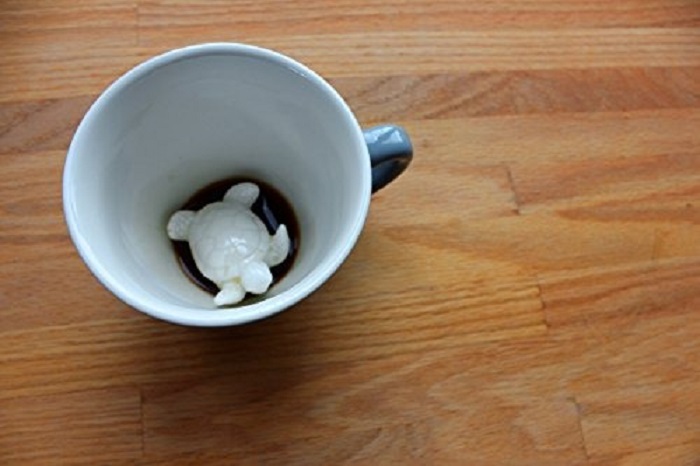 When you drink from this cheerful ceramic cup, you'll have a big smile on your face even on the worst Mondays. As you drink your coffee, the little turtle at the bottom shows you more of himself. It's so nice to see his smile when you look at him.
14. Sea Turtle Jewelry Box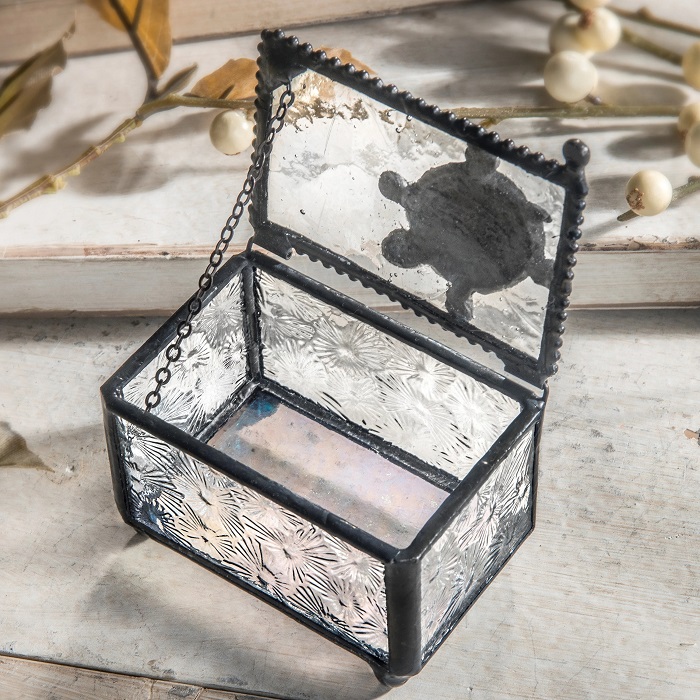 This treasure chest will keep your jewelry and gems as safe as they have ever been. Because the sides are clear, they'll be easy to see and might even catch the light and shine a little. The turtle detail on this jewelry box in the style of an old one is the highlight of the box.
15. Turtle Globe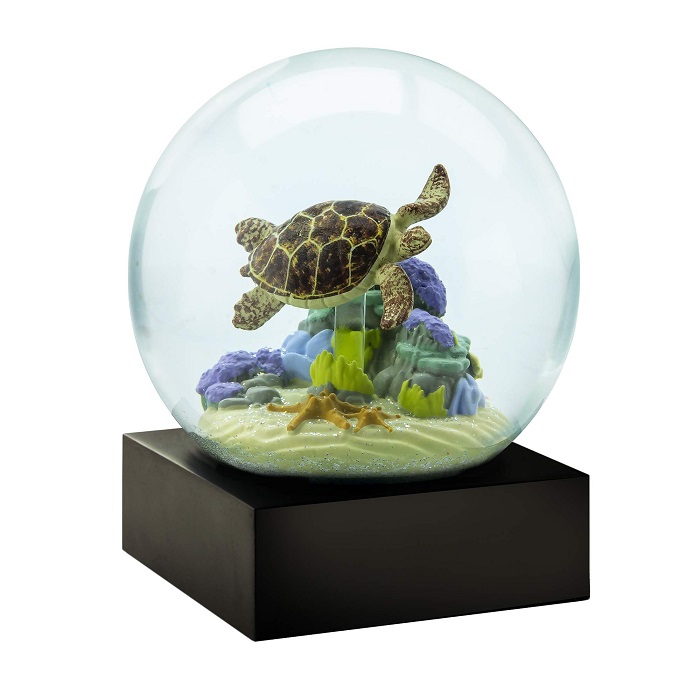 Your turtle-obsessed friend might want to swim near sea turtles. She'll make it happen one day, but until then, they can keep this dream on this globe. It's a good gift for turtle lovers or anyone who likes the sea.
16. Little Turtle Figurines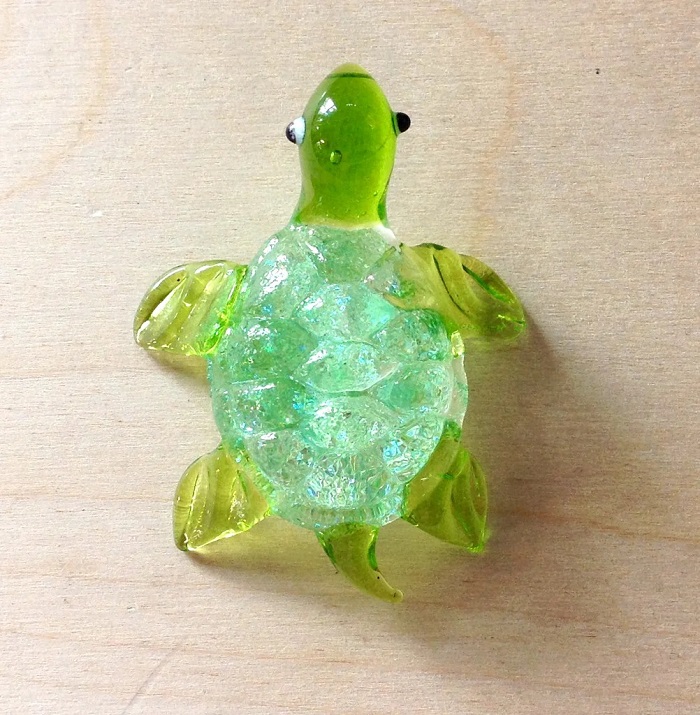 With a bunch of turtle figurines, you can make a whole nest of turtles for your desk, window sill, or even zen garden. These hand-made glass figures come in almost two dozen colors. Besides, some of them have glitter inside them.
17. Turtle-Shaped Chocolate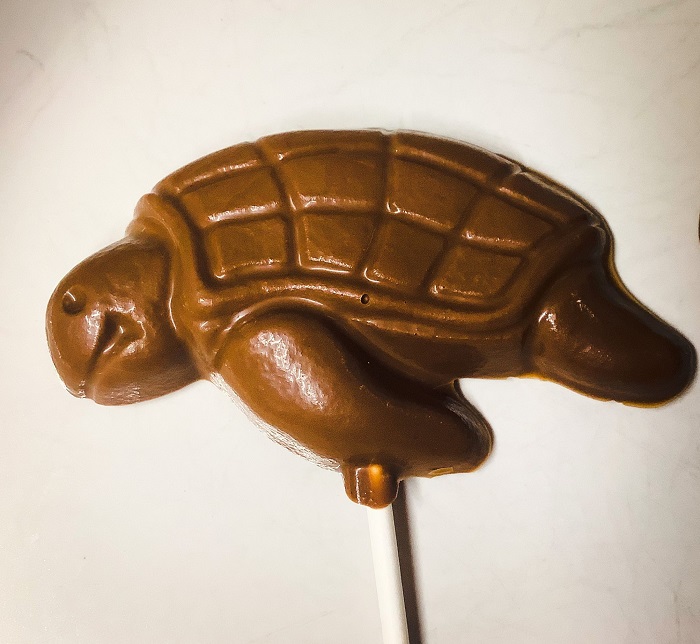 If you think this turtle looks good enough to eat, go for it! It comes in milk or dark chocolate and in three different sizes. Besides, it was made from the best chocolate.
18. Turtle-Themed iPhone Case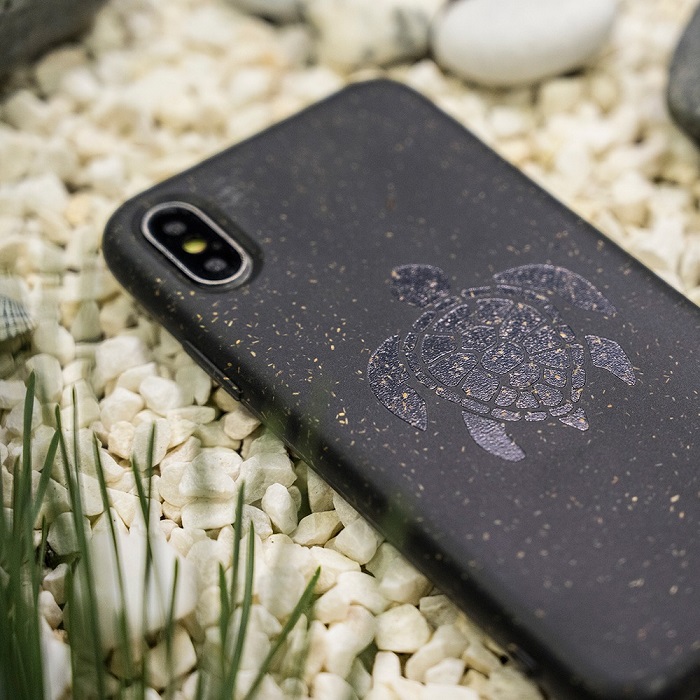 Have a friend who likes sea turtles and has an iPhone? You could give this nice phone case as a gift. These are simple turtle lovers gifts. But the fact that they like turtles and want to keep their phones safe makes it worth giving.
19. Personalized Turtle Tumbler Cup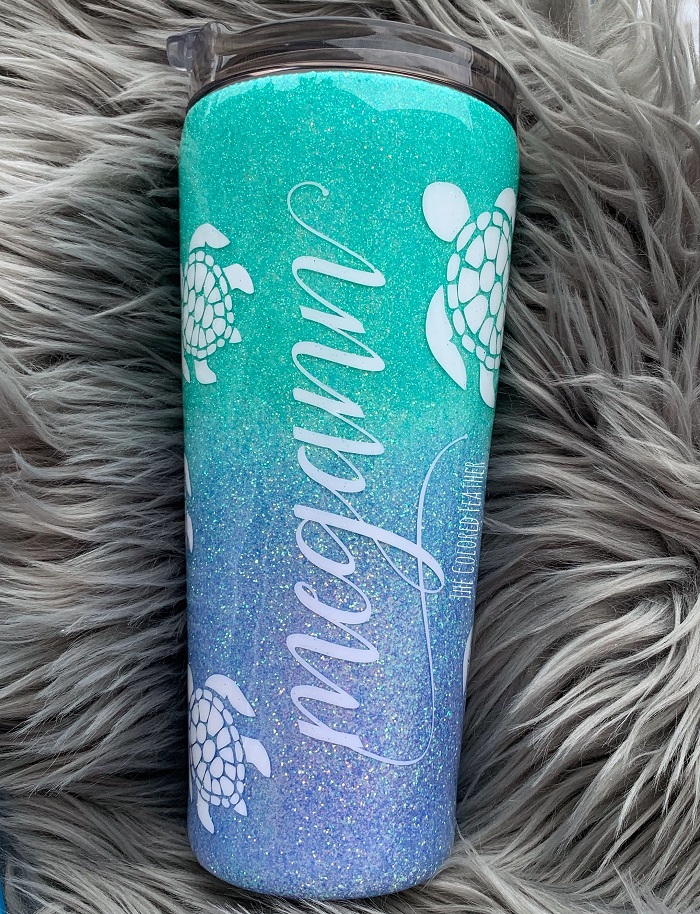 How can you help the turtles survive? Of course, by recycling! When you have a tumbler that you can use again and again, it's easy to limit plastic. This one will keep your cold drinks cold, can be changed, and comes with a straw that won't hurt the turtles. What a great thing.
20. Turtle Shadow Lamps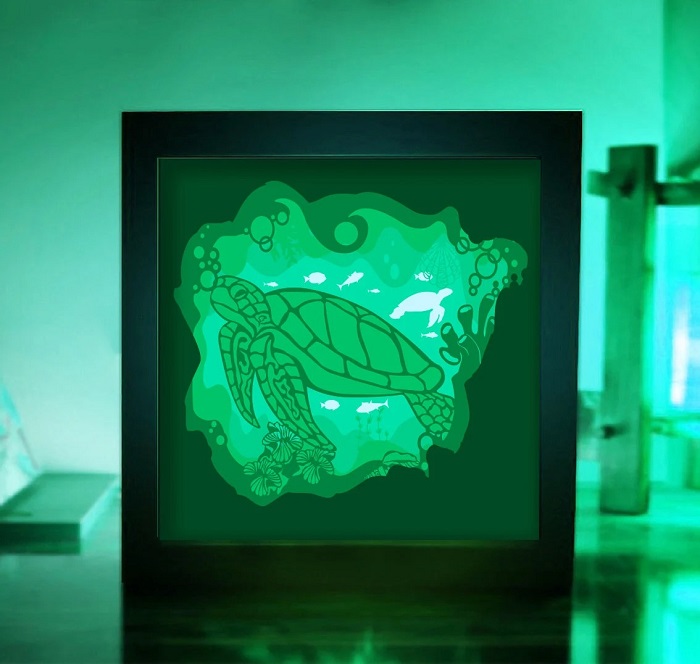 With a lamp that casts peaceful shadows, you can turn your whole room into an underwater haven. Besides, it's made by hand from wood on demand to be eco-friendly.
>>> Recommend reading: 30 Best Gifts For Duck Lovers That They'll Swoon Over
21. Sea Turtle Lunch Bag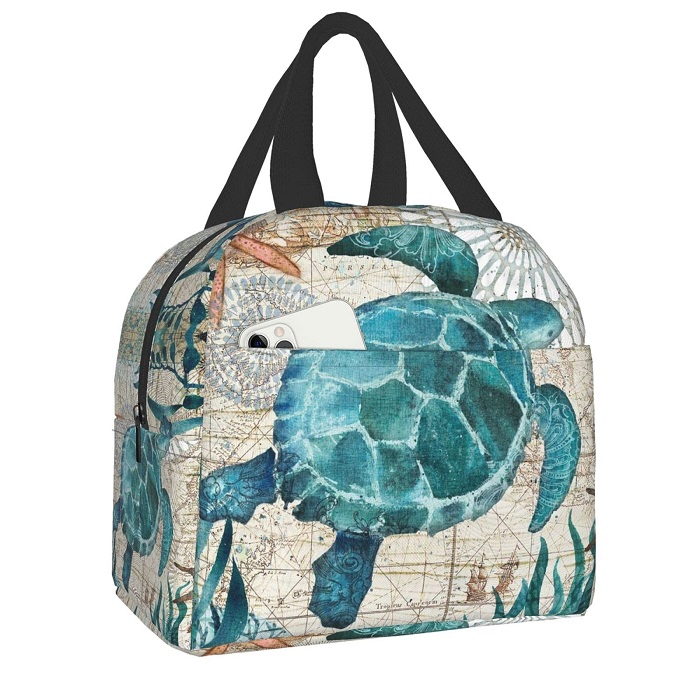 Even though we talk a lot about helping the animals, we often don't notice the little things we do that hurt them. One way we help destroy the planet is by taking our lunches to school or work in plastic bags.
Well, this reusable neoprene lunch bag solves that problem and helps save the world a little. Think of these as turtle savers and gifts for turtle lovers. If they care about saving the planet, they will love this thoughtful gift.
22. Metal Turtle Sign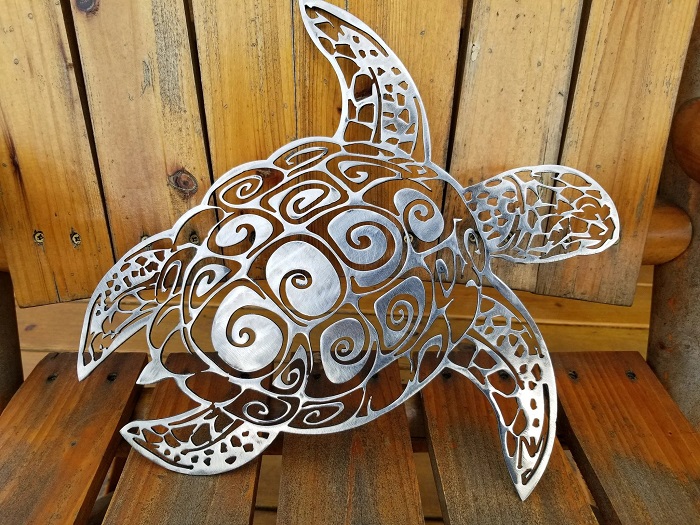 People who love turtles would love to have one, two, or more of them swimming around on their walls. This metal sea turtle sign will bring the beachy vibes they want to their home. This stainless steel turtle will draw attention to any wall.
23. Turtle Utensil Holder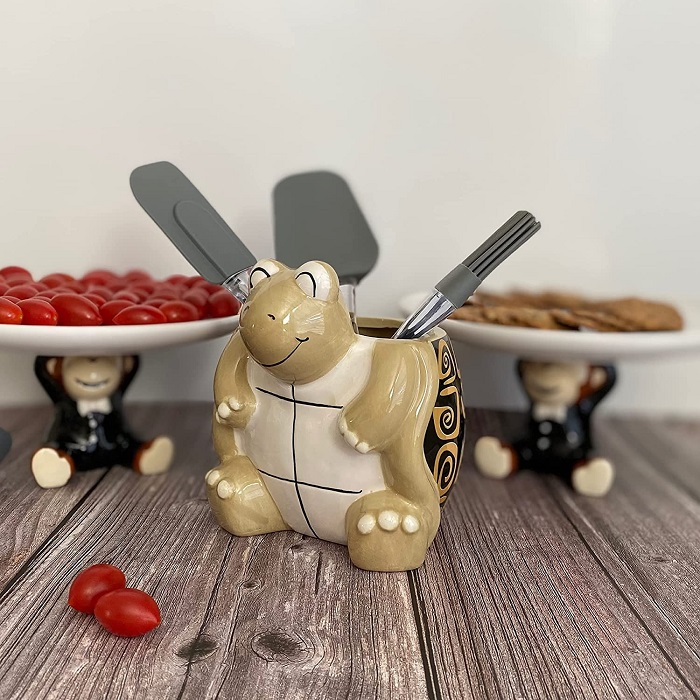 Set this turtle out as a cup to hold utensils at your next party instead of any old cup. The funny turtle is made of resin, which makes him strong and long-lasting. Its shiny gray paint makes it stand out as a part of any decor.
24. Sea Turtle Wooden Box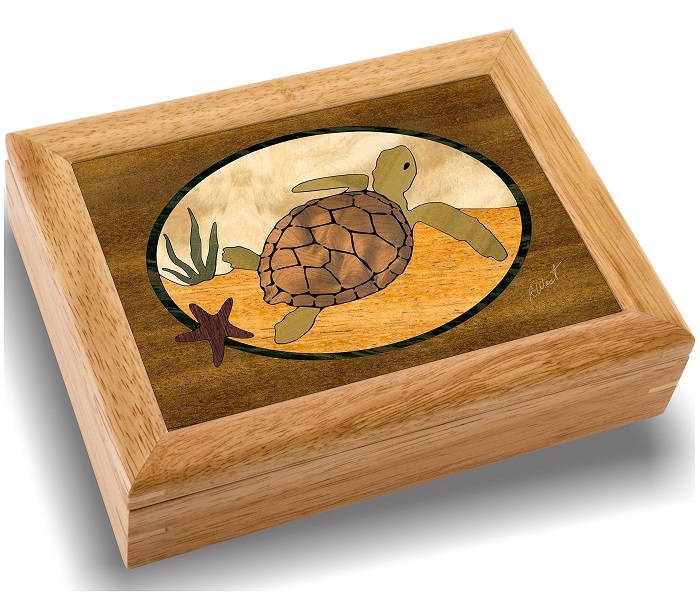 Simple things can be very appealing. Often, the simplest gifts end up being the ones that mean the most. This turtle-shaped wooden box is a good choice for simple but useful gifts for turtle lovers. The person you gave it to is free to put anything they want in it. Flash drives to small pieces of jewelry.
25. Turtle Super-soft Coasters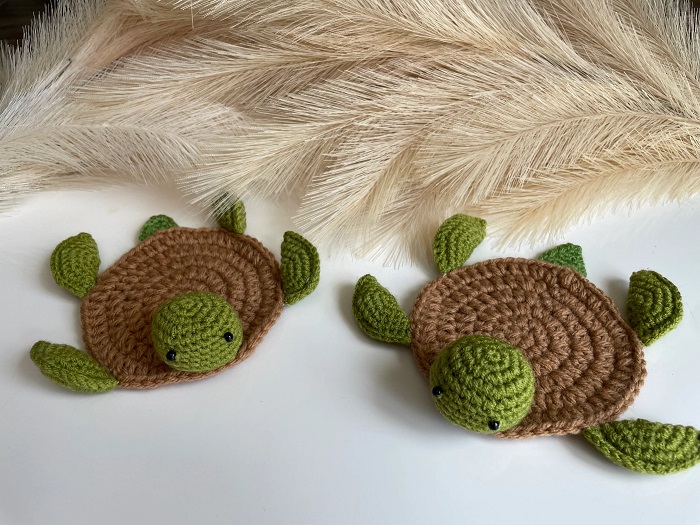 Although they aren't very big, what they lack in size they make up for in usefulness. The coasters are crocheted with love and are very soft. It makes a nice place for a hot drink to rest.
26. Turtle Wind Chimes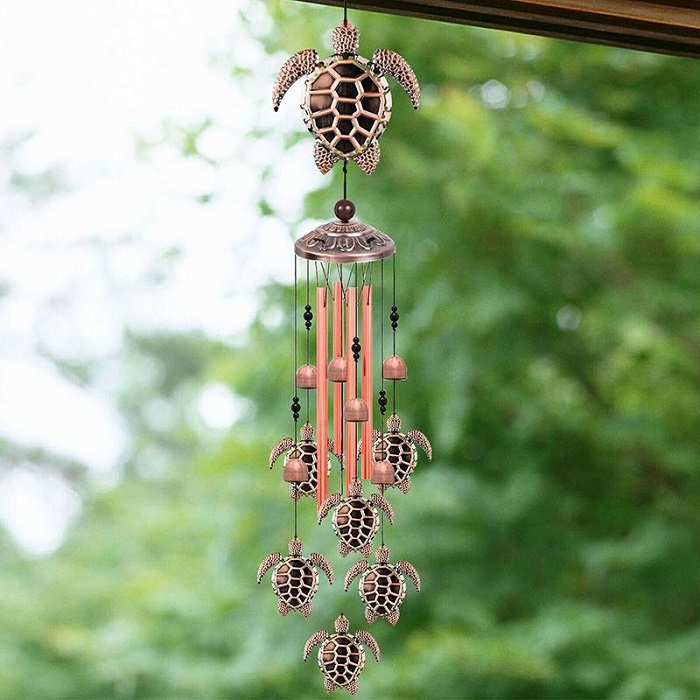 This cute wind chime will bring back memories of watching turtles poke their heads out of the water at the pond. The tubes are made of copper, and the whole thing is very light, so when the wind blows, it makes soft, soothing sounds.
27. Sea Turtle Canvas Print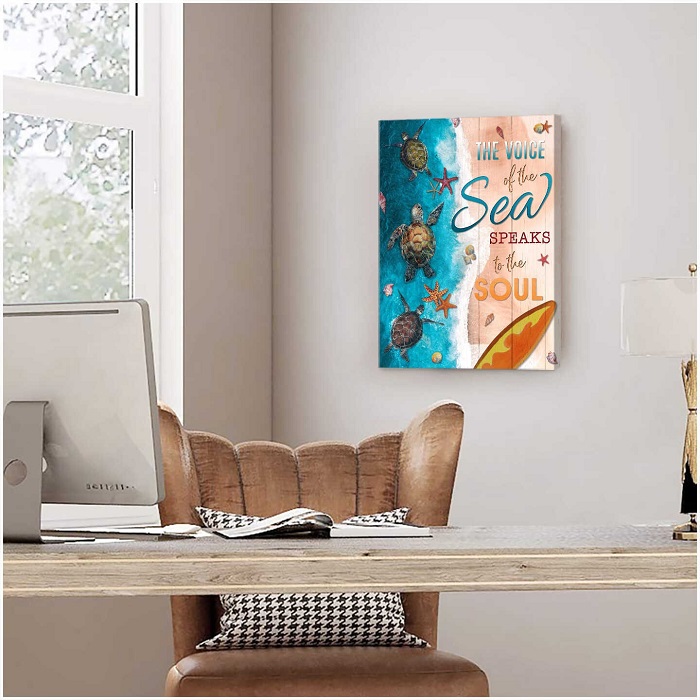 This stunning sea turtle wall art print will look great in your home. The design is printed on canvas and attached to a wooden frame so that it can be hung up and shown off easily. These works of art are great turtle gift ideas for turtle lovers.
28. Turtle Garden Planter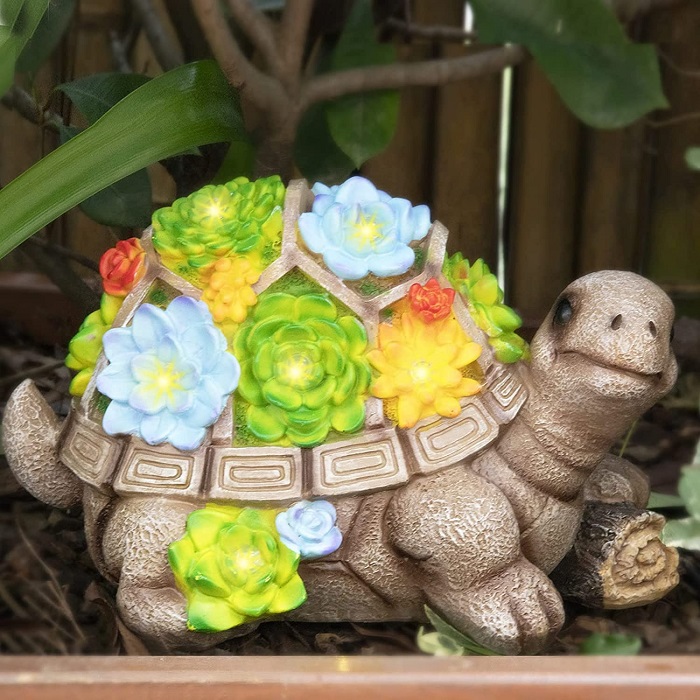 With this cute planter on patrol, your garden will look like a tropical oasis. The resin statue is about eight inches tall and has a solar panel that keeps its battery charged. So, the flowers on the turtle shell can light up for up to ten hours.
29. Sea Turtle Tail Blanket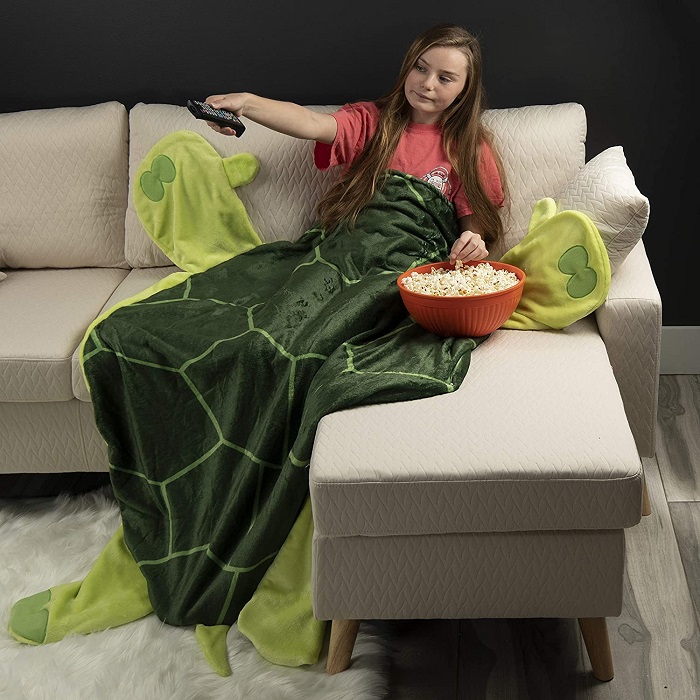 When you go to bed dressed as a turtle, your dreams will go along just fine. This fun blanket with a turtle's tail is sure to make kids and adults smile. The soft blanket has pockets like a sleeping bag to make it as cozy and comfortable as possible.
30. Turtle Bottle Opener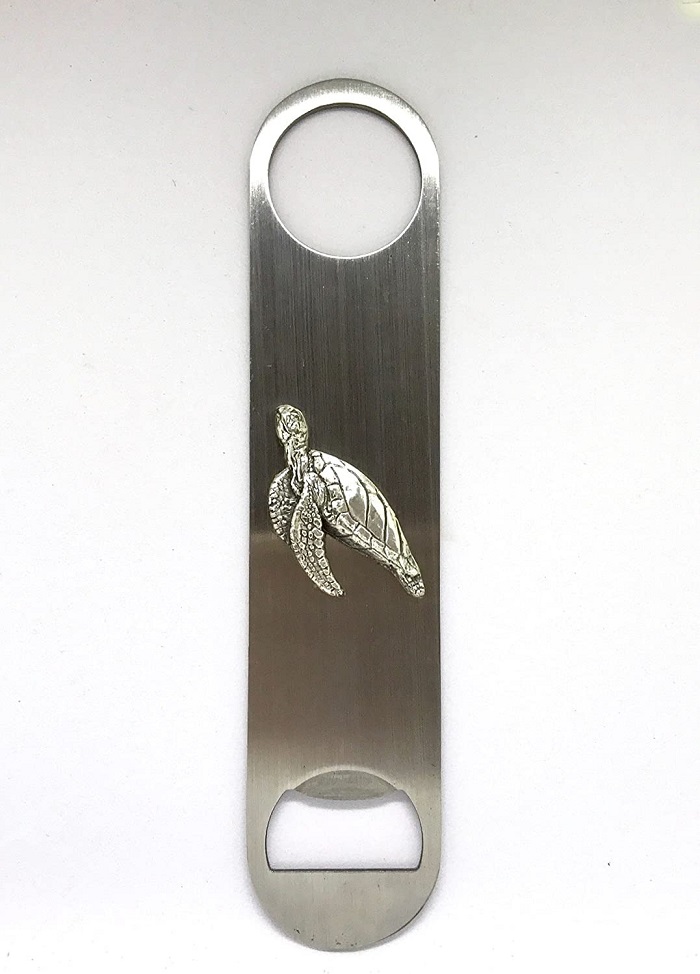 This bottle opener and cigar cutter are made of stainless steel. These are cool gifts for sea turtle lovers for those that who like to drink beer and smoke cigars. Pair this unique ocean turtle gift with a subscription to a high-end cigar club.
31. Wax Turtle Candle
The colored base of this candle sparkles like ocean water, which must be why turtle lovers like it so much. Not only is the candle made by hand, but it smells like a dream. Besides, it comes with turtle magnets that will last long after the candle is gone.
32. Glass Turtle Straws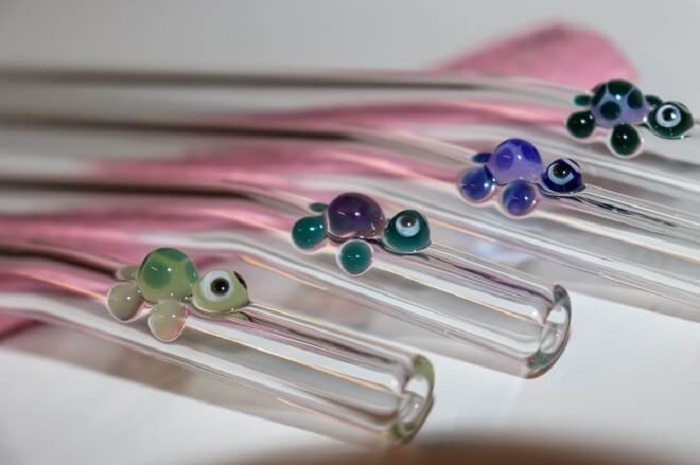 Save the turtles in a very cool way by skipping the silicone straws and going straight for the glass ones. Glass artists make these beautiful straws by hand, and they come in a range of soft colors.
>>> Recommend Reading: Top 38 Awesome Gifts For Animal Lovers In Your Life
Fashion Gifts For Turtle Lovers
33. Turtle Earrings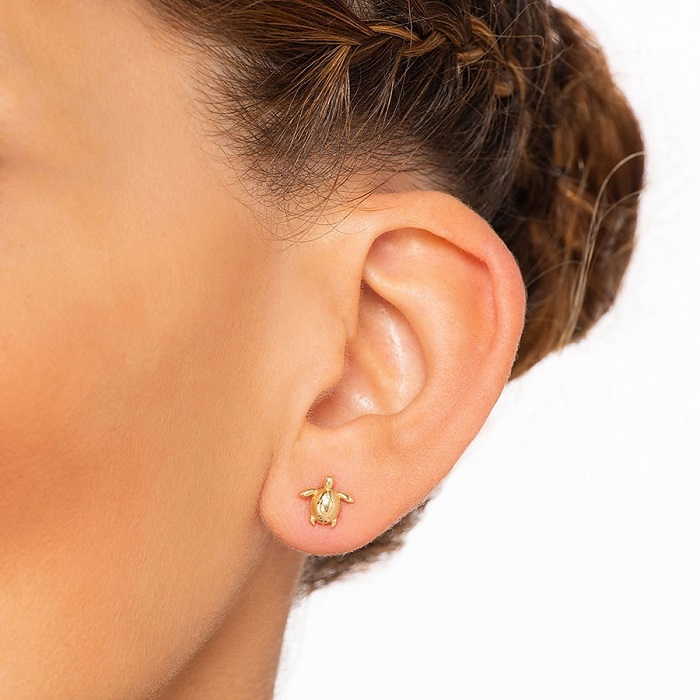 It's hard to find the right accessory to match someone's style to give as a gift. Even if you know the person well, that doesn't change. If you don't get it right when you buy them something, you might give them something they'll never use. It's better to choose something that is simple and not too busy. These turtle earrings are a good example of a simple gift that can be used in many different ways. They will be loved by anyone who likes turtles.
34. Turtle Silver Necklace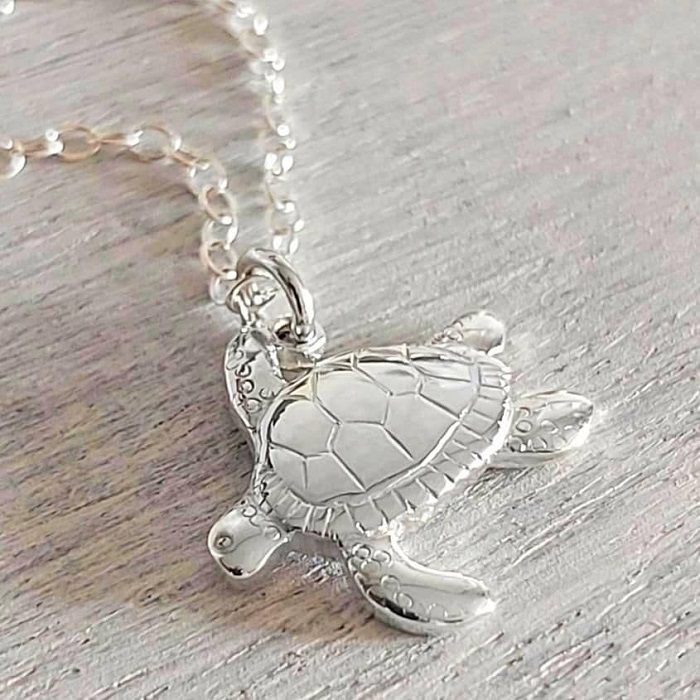 As long as you think about the person's taste, a simple piece of jewelry can be a great gift. Seeing what jewelry they already wear is a good way to figure out what they might like.If you think they'd like to wear this opal necklace with a turtle on it, give it to them. If your girlfriend likes turtles, this will be a great gift for her.
35. Sea Turtle Tank Top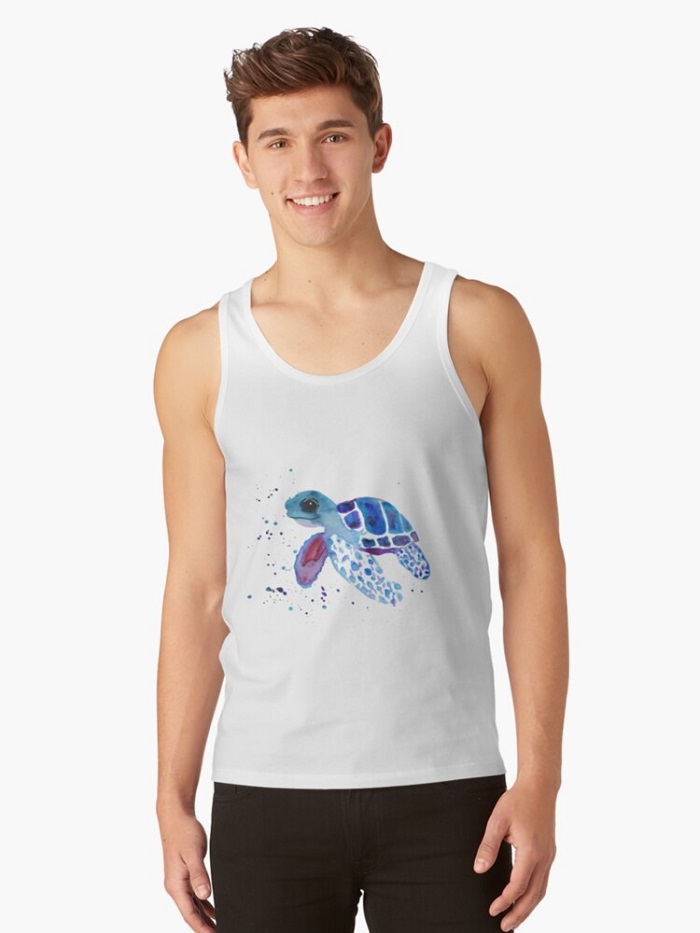 "Turtle is my spirit animal" is written on this tank top. These are great turtle gifts for him or anyone who is proud of how much they love turtles. If someone is interested in you, it gives them a reason to talk to you. "You already know that I like turtles." "That's great." Patrick was the name of the turtle I kept as a pet. "Yeah?" Who are you and what's your name? Maybe this will help them meet the love of their life, and you'll be the one who gave them this chance.
36. Turtle Couples Bracelets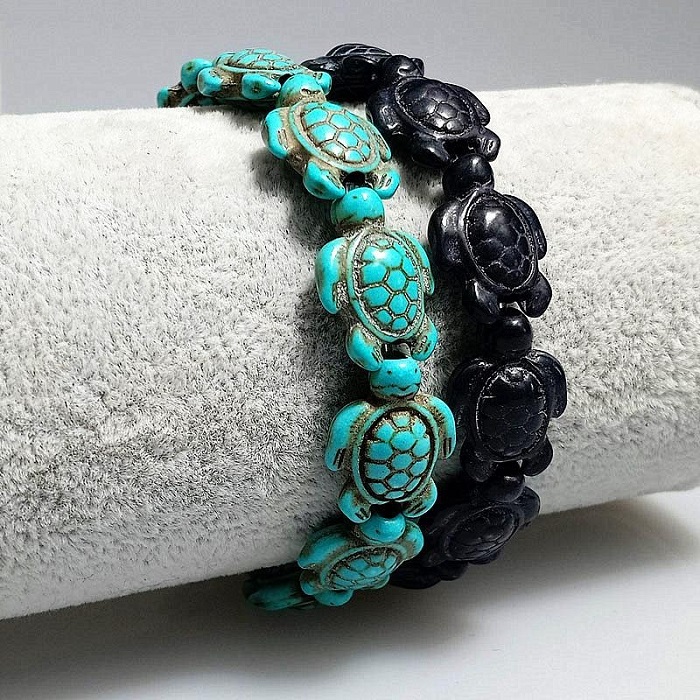 Giving your lover a set of turtle bracelets is a good way to show that you care about your future together. No matter where you are, you will always have something in common with each other. This is a nice thing to do that will make your partner feel loved.
37. Turtle Custom Necklace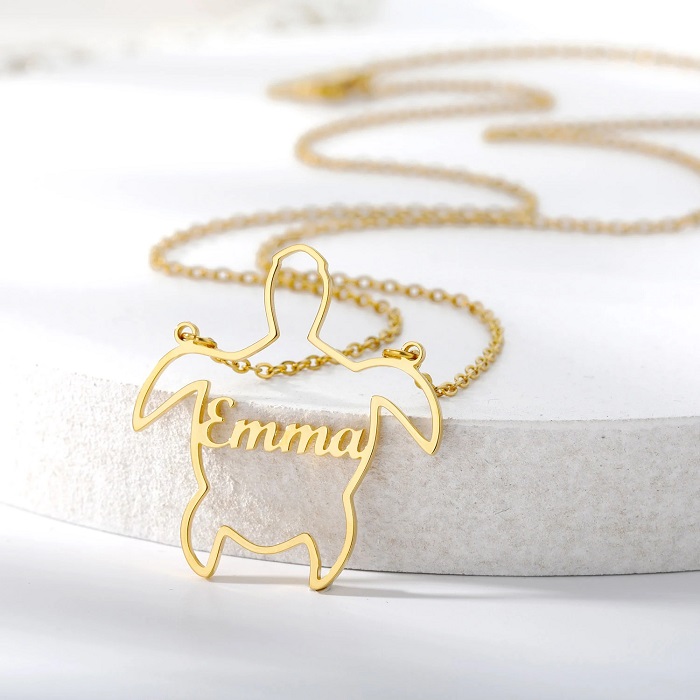 This turtle necklace with your friend's name on it looks really cool. You can get your recipient's name embroidered on it. If the person you're giving it to likes colorful jewelry, they will love this pendant.
38. Sea Turtle T-Shirt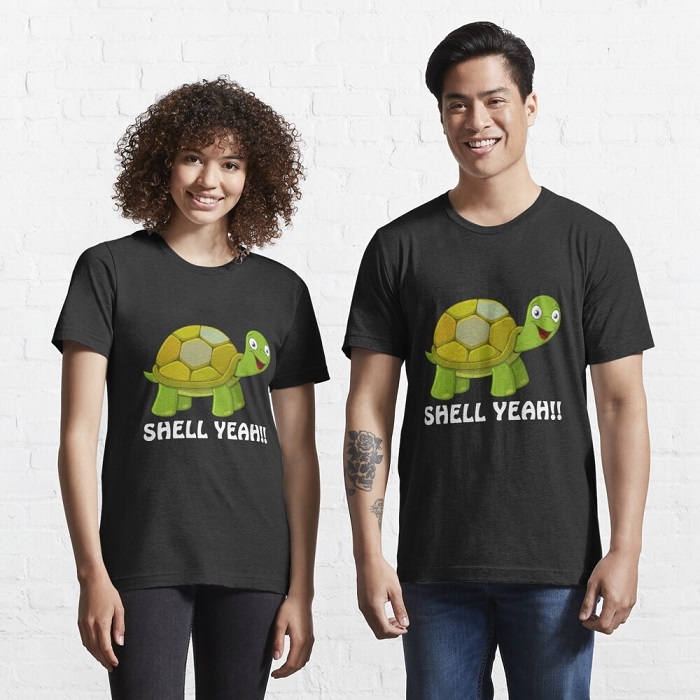 Who would want a shirt with a sea turtle on it? What the heck? I'd do it! There's no doubt that anyone who likes sea turtles would love a gift like this one. This soft cotton shirt also comes in blue and gray, among other colors. These shirts would make great gifts for turtle lovers or those who like to take it easy at the beach.
39. Turtle Tie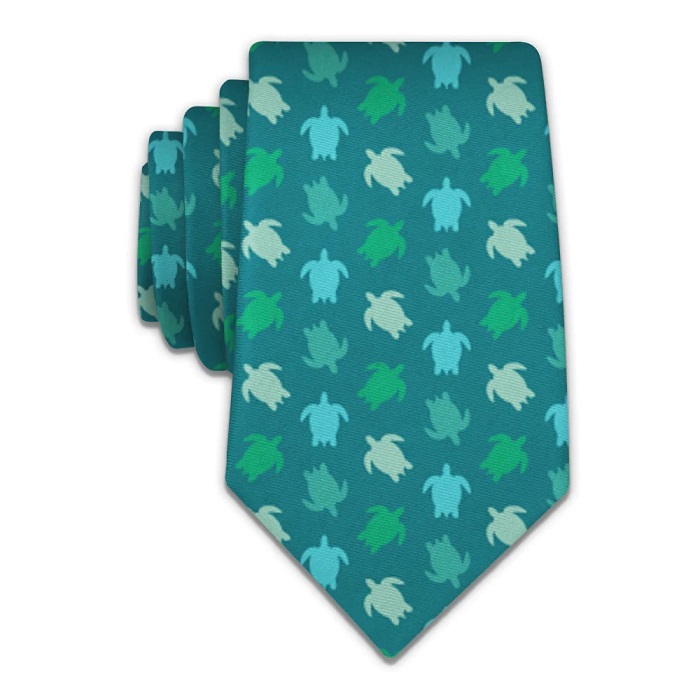 This green turtle tie will make you look as cool as a sea turtle. This turtle tie, made of high-quality fabric, would look great on any well-dressed guy.
40. Sea Turtle Pajamas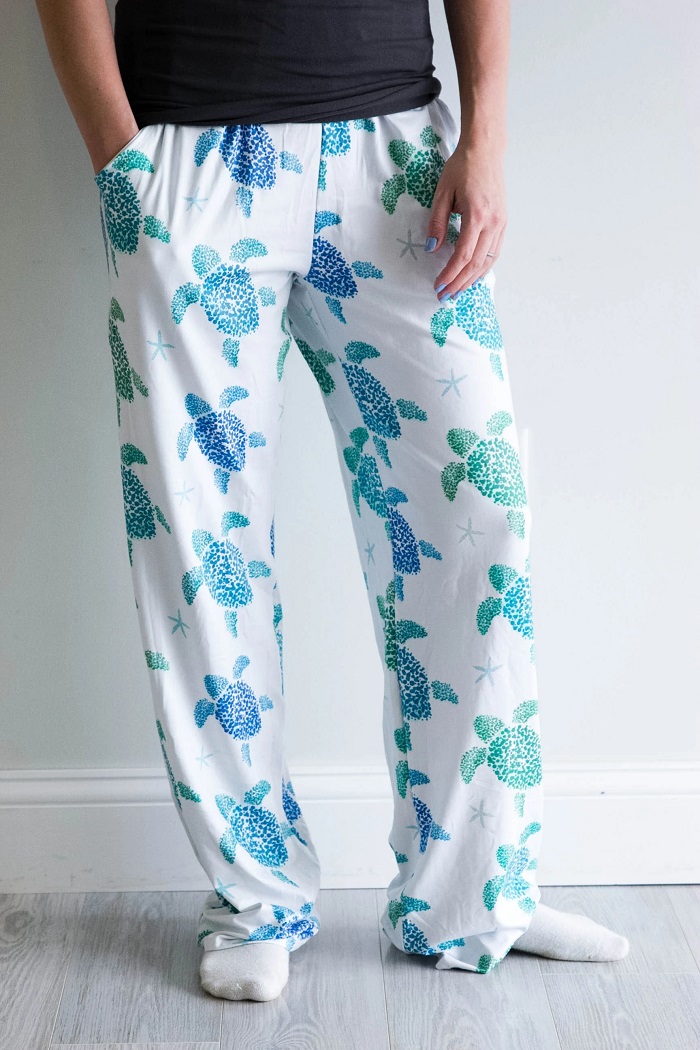 These sea turtle pajama bottoms are a great gift for people who love the ocean and turtles. Use these soft cotton marine turtle pajamas to relax at home. You can also get a turtle awesome top that goes with the pants to complete the set. This sea turtle-themed gift is perfect for people who just want to chill out and take it easy.
41. Turtle Socks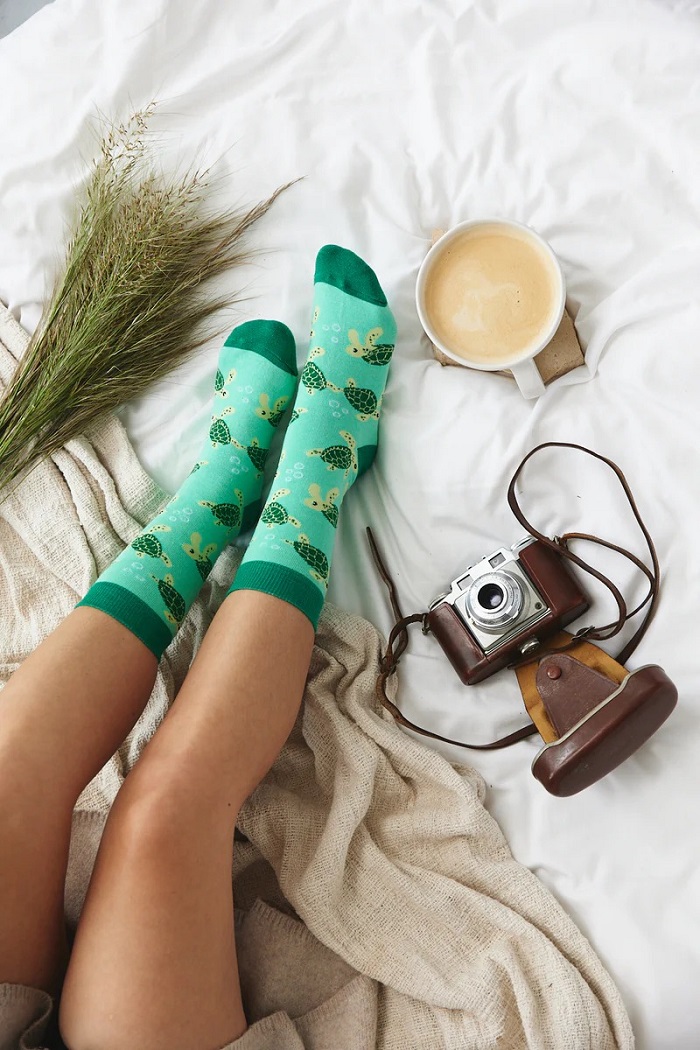 This is a gift that will make them think of you every time they put them on. They have cute turtle designs and are made of a material that is comfortable enough to wear at home. This gift idea is perfect for grandparents, girlfriends, wives, and even friends. Every time it's used, it's sure to make any turtle lover smile!
>>> Maybe you're interested:
It's no surprise that a lot of people all over the world love this beautiful animal. Some people might even think of the sea turtle as their "spirit animal." So, here are some of the best sea turtle gifts for turtle lovers you can give.