Mother's day DIY gifts made from scratch have a special meaning. They will always outperform a store-bought gift! Your mother, grandmother, or wife will appreciate a homemade gift, whether you're talented or not. Crafts that come straight from the heart are guaranteed to make them feel sentimental.
Mother's Day Diy Gifts For Cooking Lover
1. Gift Set of Salt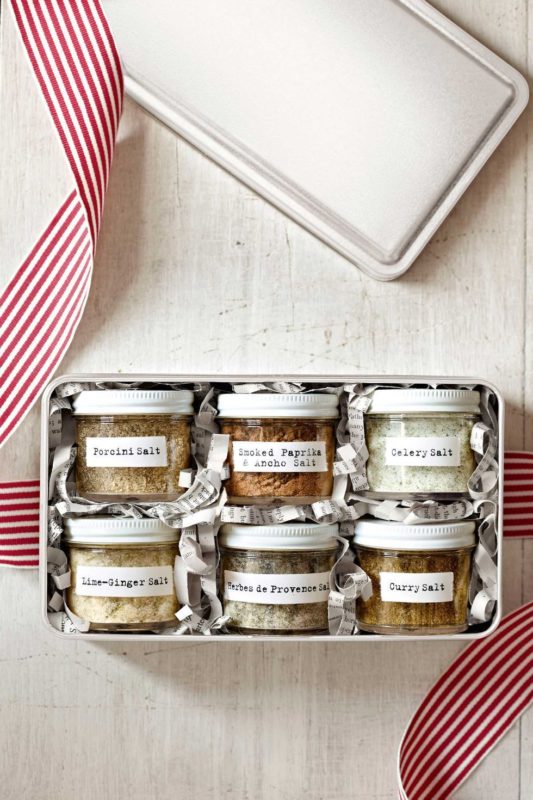 Fill a gift box with six various salt varieties — curry salt, celery salt, to name a few — to add even more flavor to your mother's cooking. If she prefers more aromatic spices, you can always substitute salt for almost anything else in her spice rack. The next time you have a reason to rejoice with her, make her this homemade gift for mom.
2. Napkin Rings with Daisies
DIY Napkin Rings || How To Make Napkin Rings || Easy Craft
Mom will adore setting the table with these charming DIY napkin rings made from grosgrain ribbon and vintage or new buttons.
Cut 3/8-inch-wide white grosgrain ribbon into five 3-inch-long sections for each napkin ring; round ends. To make a floral shape, glue one piece on top of the other, offsetting as you go. Attach a yellow button to the middle and a spool of green twine to the rear for tying.
3. Baskets that have been dip-dyed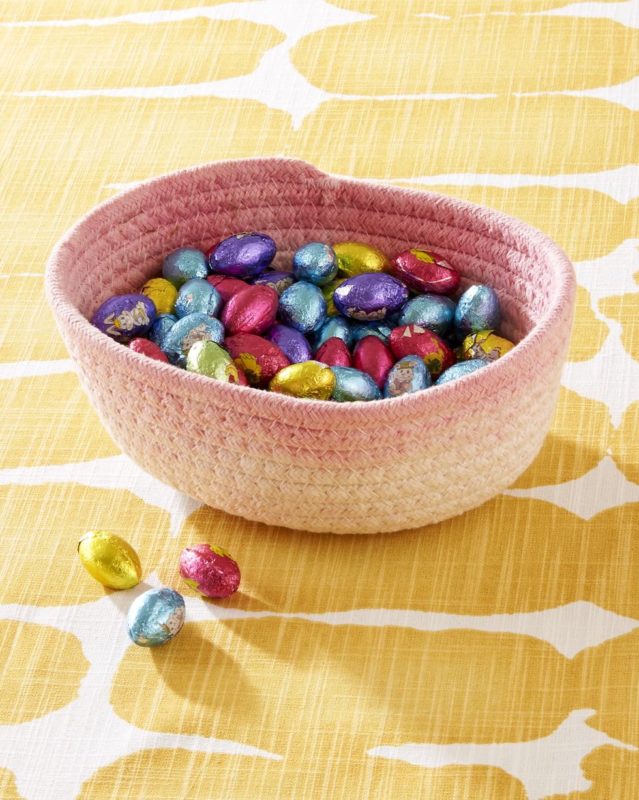 This easy-to-make colored cotton basket can hold Mom's favorite chocolates, makeup, or car keys. These unique and easy mother's day DIY gifts for mum will not disappoint! To make it, dye the top quarter of a cotton basket in the chosen color. Fill sweets or other trinkets once they've dried.
4. Tattoo Mugs with Temporary Tattoos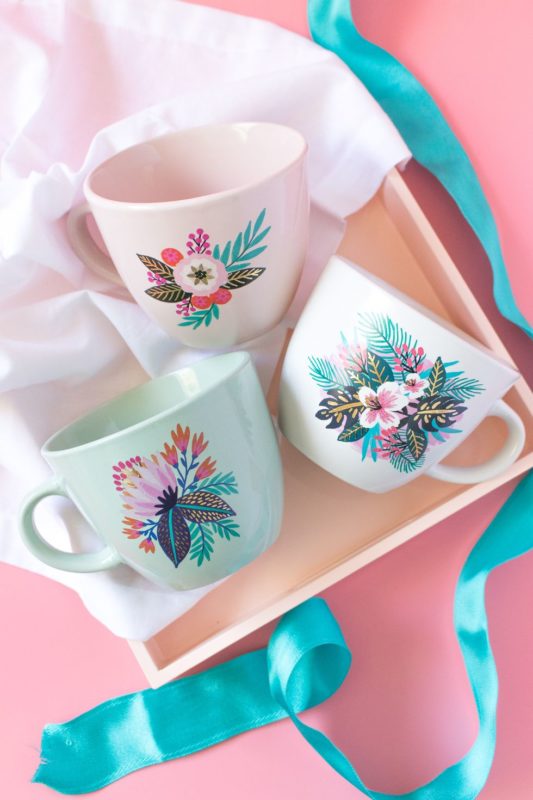 Is your loving mother a hopelessly addicted coffee drinker? Then this easy DIY mother's day gift will undoubtedly come in handy! Make these lovely floral mugs that will remind your mother of you every time she drinks her morning coffee.
5. Spice Rack with Cutting Board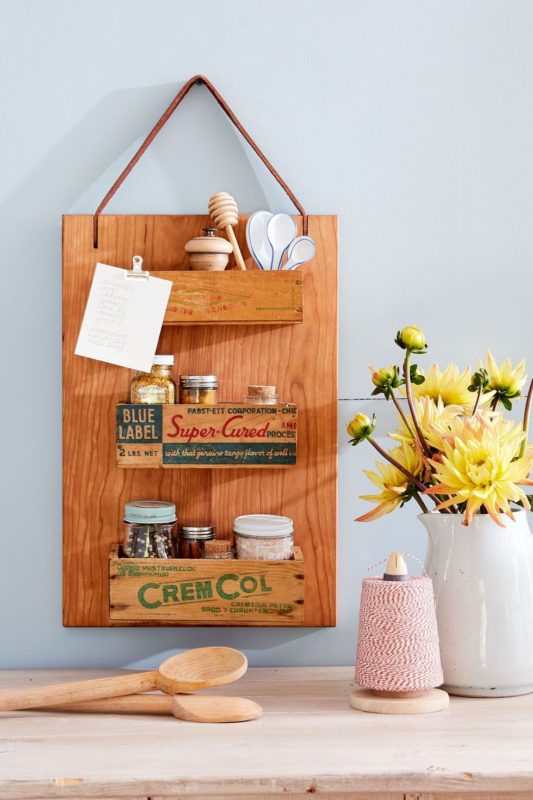 Make all of Mom's wishes come true with a DIY spice rack if the organization is her middle name. Simply screw miniature wooden cheese boxes onto an old cutting board, then hang the one-of-a-kind kitchen craft with a leather rope. This option is a perfect homemade mother's day gift for moms who love cooking.
6. Embroidery Hoop for the First Time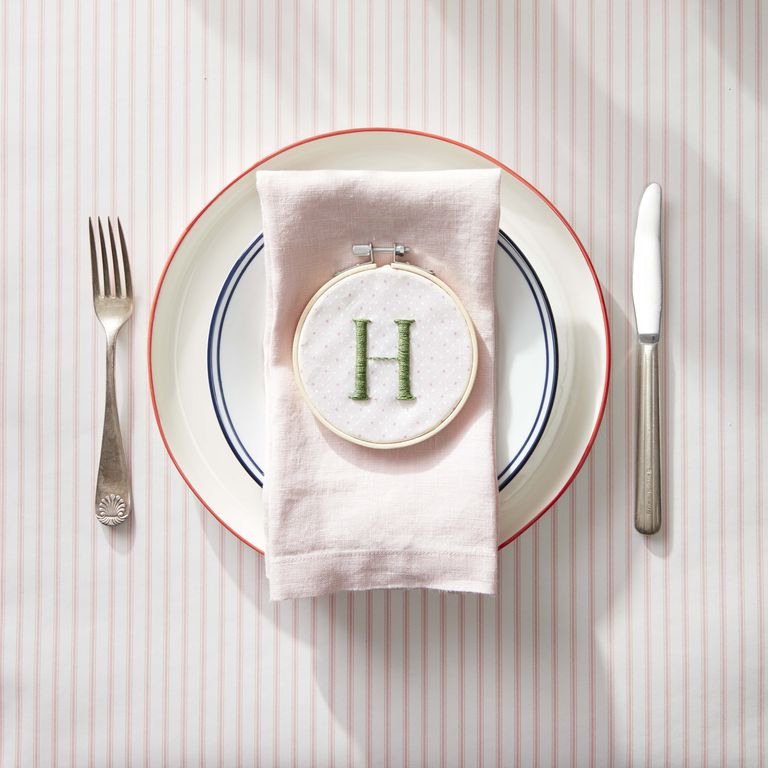 Place Mom at the head of the table and give her an embroidery hoop with her initial sewn on it. To make, embroider the desired letter on a piece of fabric in an embroidery hoop. If necessary, adjust the cloth to ensure that the letter is in the center of the hoop. Leave a one-inch overhang after cutting off the excess fabric. Hot glue the overhang to the inside of the hoop. Definitely, this is one of the best mother's day DIY gifts we can think of!
7. Make Your Own Wood-Burned Cutting Board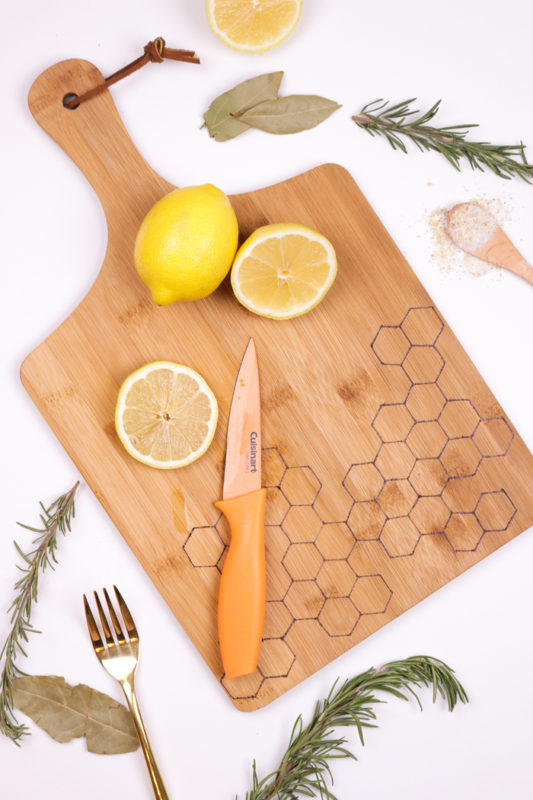 This is the perfect Mother's Day for a wife if your mother is often entertaining or cooking something delicious. And the wood-burning instrument used to create such detailed, rustic-looking designs is always a wise buy.
8. Wooden Utensils with Stripes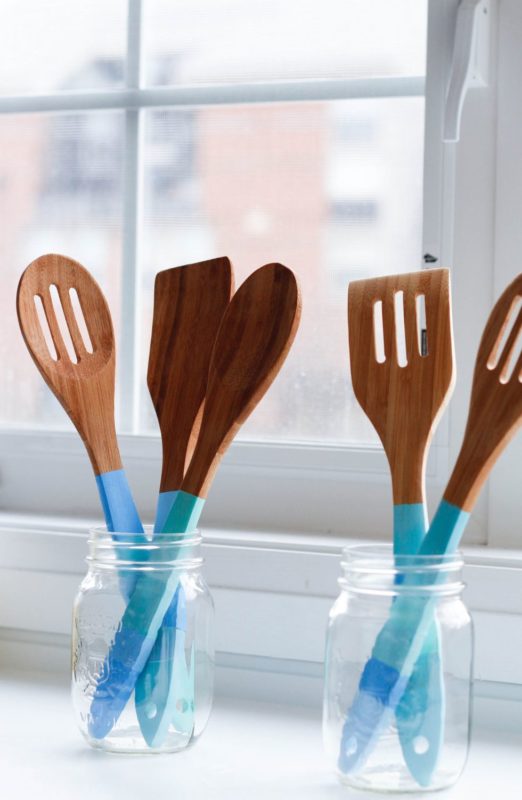 A splash of color in the kitchen will delight the culinary superstar. Give Mom a break on Mother's Day and allow her to sit back and relax while you prepare a festive holiday feast with these beautiful spoons.
9. Tea Towel Apron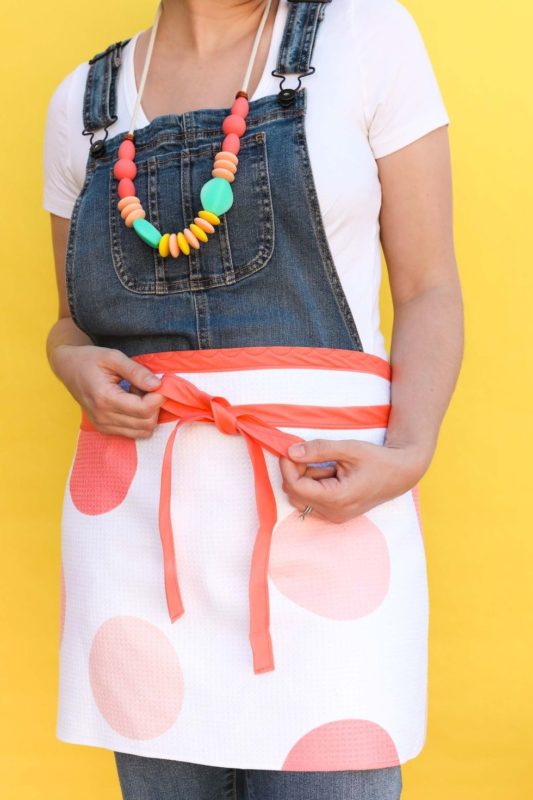 Inquiring minds want to know: Are you and your mom from two distinct places? To honor the odds that led you together, you can make this adorable Mother's Day craft! Don't rush it—Mom is entitled to nothing less than the best. This DIY apron only takes a few minutes to make and 20 minutes to complete, but it doesn't appear it.
10. Agate Coasters (DIY)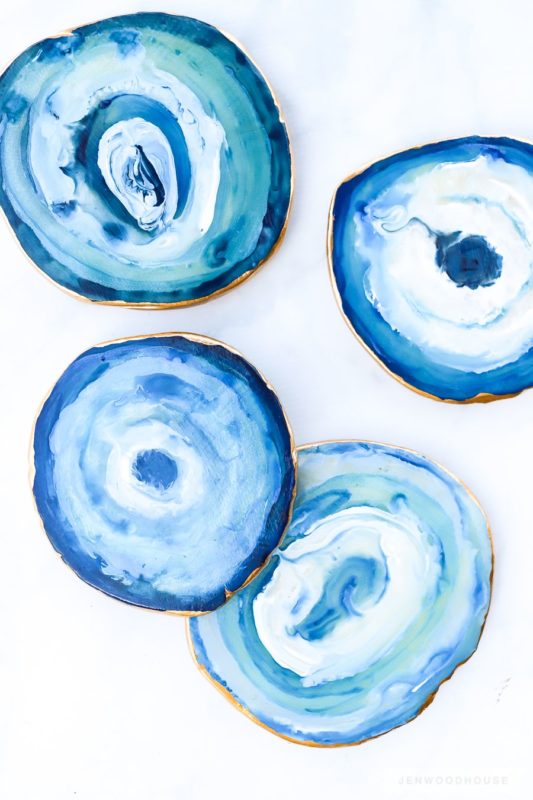 These coasters, believe it or not, are one of the simplest mother's day DIY gifts for moms on our list. Polymer clay and acrylic paint were used to create them!
>>> Recommend reading: 38 Best Mother's Day Gifts For Girlfriend In 2022 (Updating)
11. Tulip Printed Napkin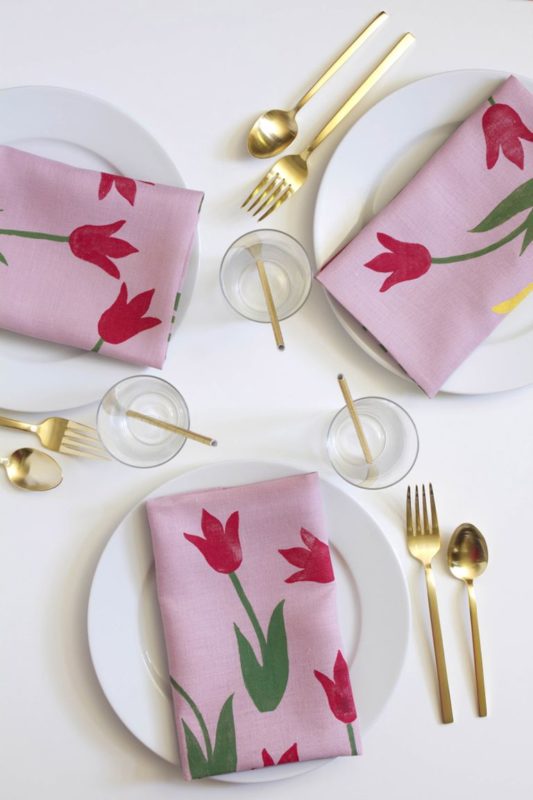 Making gifts for mum is not always simple. However, if you put your mind to it, you'll soon have a heartwarming and easy DIY mother's day gift! These gorgeous painted napkins for Mother's Day breakfast don't require you to be a Picasso. Your flowers will look exactly as good as that bouquet you purchased her by stamping on the design.
12. Coffee Cup Holder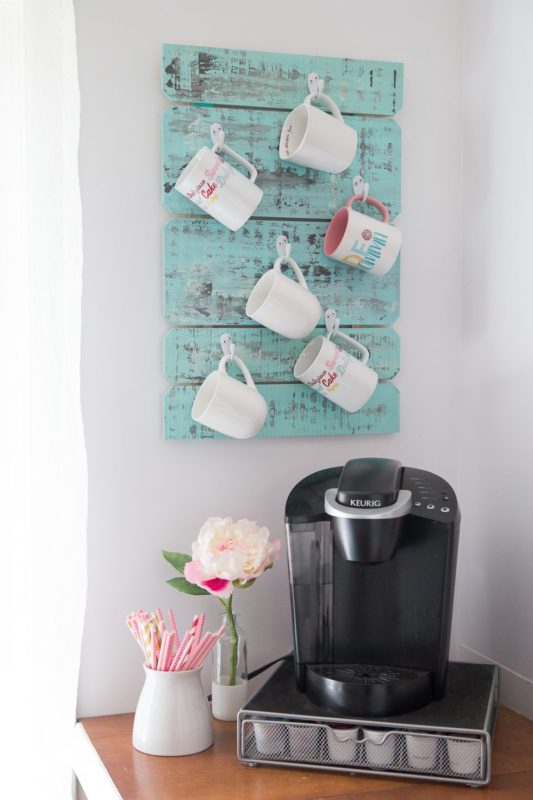 You could buy her another mug, or you could build this lovely, rustic-inspired mug organizer to hold all of her gifts over the years. This easy-to-make Mother's Day craft is a lifesaver for any mom. As far as I can tell, it won't be languishing at the back of her wardrobe.
13. Coffee Syrup Made at Home
Is wine something your mother enjoys? Take her old bottles and up-cycle them into this wonderful gift that may be tailored to her favorite flavors to make her mornings especially delightful.
14. Strawberry Bouquet with Chocolate Covering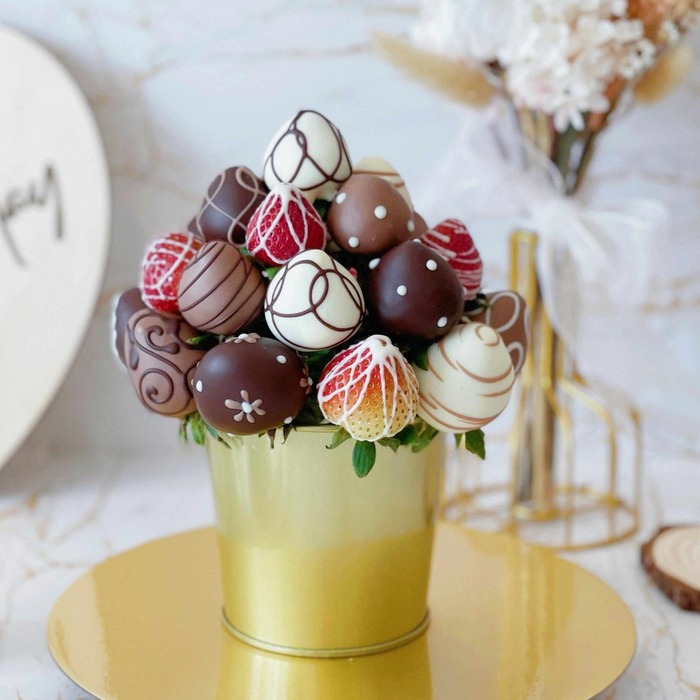 This Mother's Day, why not surprise your wife with a romantic and erotic gesture? With a wonderful chocolate-covered strawberry bouquet, thank her for everything she does. It's one of those simple mother's day DIY gifts for mom that looks expensive but doesn't cost a fortune! Even your children can assist you in working on this amazing concept!
15. Tea Towel with Stencil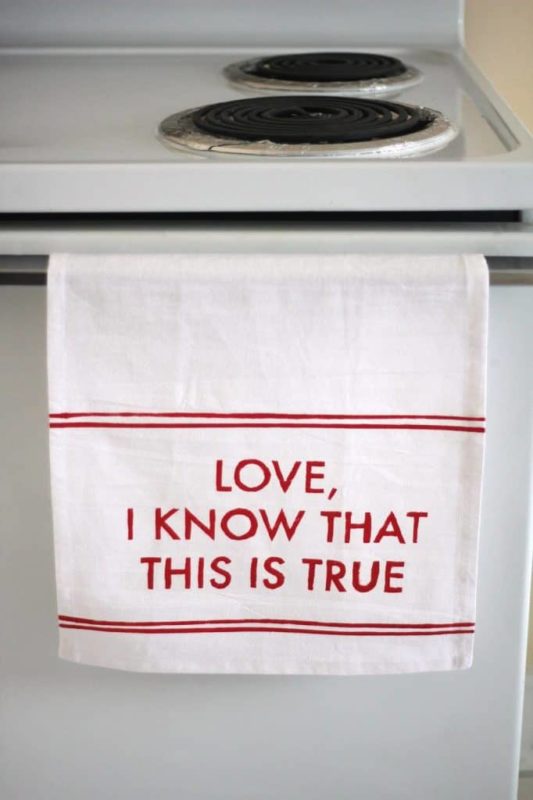 This last-minute easy DIY mother's day gift will appear to have taken more time and work than it actually took. Tea towels are another extremely handy everyday item that she will undoubtedly utilize. Make a lovely quotation that reminds her of you or her name out of a basic cloth napkin.
16. Bouquet of Cupcakes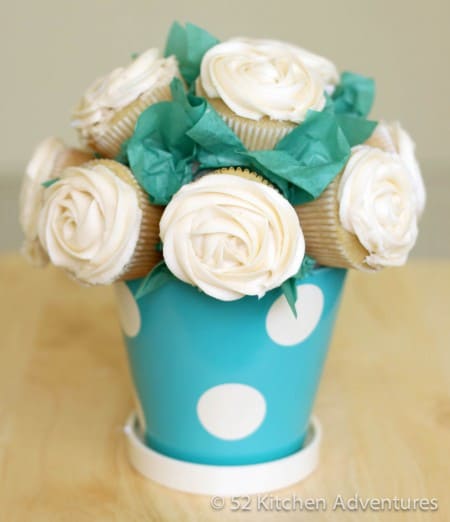 Have a sweet-toothed mother? Create a lovely cupcake bouquet for her with her favorite flavors! Such a delectable notion will certainly appeal to her. This is a great alternative for a mother's day gift that you can make with your older kids. Even children, however, can assist in the mixing of the components for such a delicious gift! Congratulations.
>>> Read more: 50 Best Mother's Day Gifts For Daughter In Law In 2022
Mother's Day Diy Gifts For Decorating Lover
17. Vase with Woven Flowers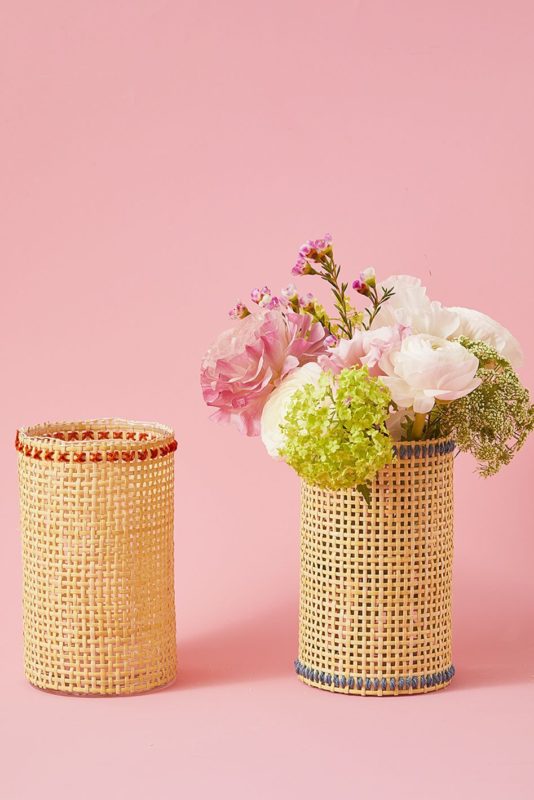 Here are a last-minute mother's day DIY gifts that will keep on giving year-round. To make your mother's fresh flowers stand out even more, dress up a plain glass vase. Cut a length of cane webbing to fit around a glass hurricane vase to construct the decoration. Stitch a line or criss-cross design over the edges of the cane webbing with contrasting yarn or embroidery thread. Apply hot glue to the webbing and wrap it around the vase.
18. Crochet Basket with a Lot of Bulk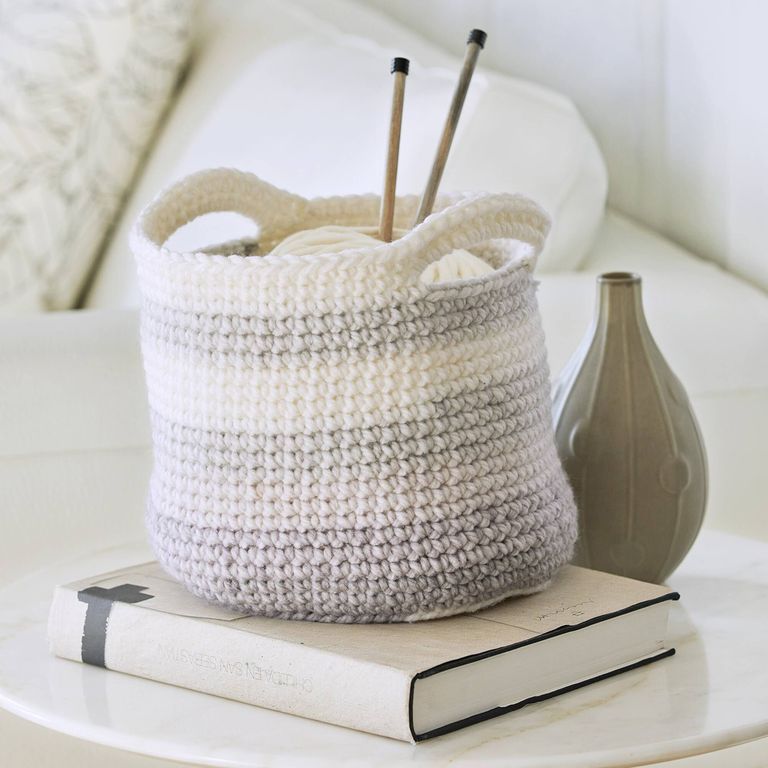 If you need more help for Mother's Day craft, pick up this crochet basket kit and follow along with the GH Stitch Club's step-by-step directions and tutorials. If you're a newbie, give yourself plenty of time to complete this project.
19. Egg Carton Wreath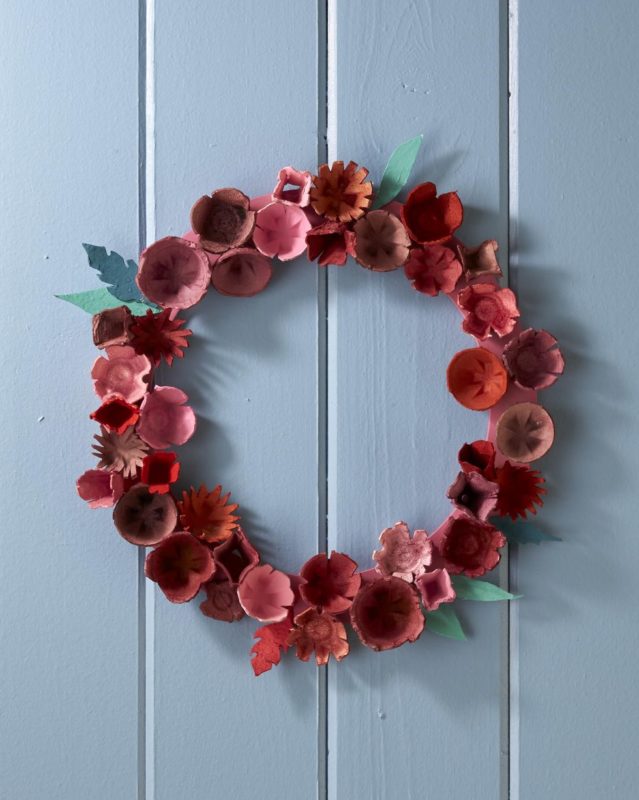 Mom will adore hanging this wreath on a covered door or above the mantel, which is made from a typical paper egg carton.
To prepare the egg cups, cut each egg carton into cups. With scissors, notch and cut decorative edges. Cups can be dyed or painted in whatever color you want. Hot glue the cups and craft paper leaves on a painted craft ring.
20. Planters made of papier-mâché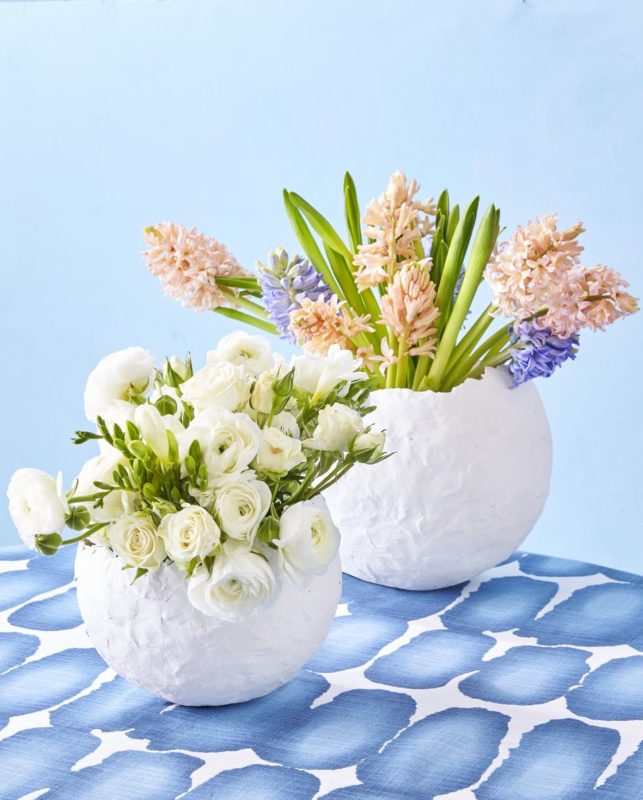 Make a papier-mâché planter to hold the lovely bouquet you're planning to give Mom this year.
To make, fill a large and a medium balloon with air. Cover each with white papier-mâché craft paper, leaving the bottom third and edges rough. Allow drying. Pop the balloons and take them away. Fill each with water and flowers and place a vase inside.
21. Seed Packet Wreath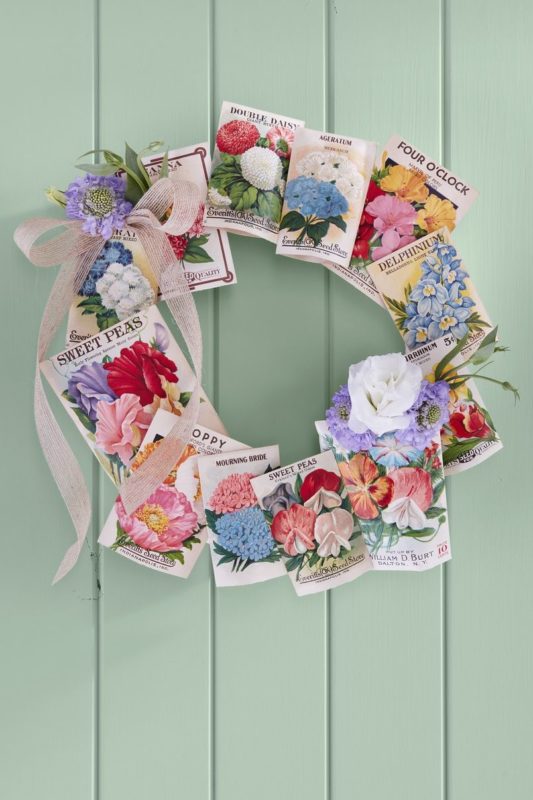 This one-of-a-kind wreath quickly mother's day DIY gifts elevates your mother's spring decor. With straight pins, secure roughly 12-14 vintage seed packs to a 12-inch foam wreath. Finish with a strew of stray blooms and a beautiful hemp ribbon.
22. Hanging Planter with Hankie Wrapping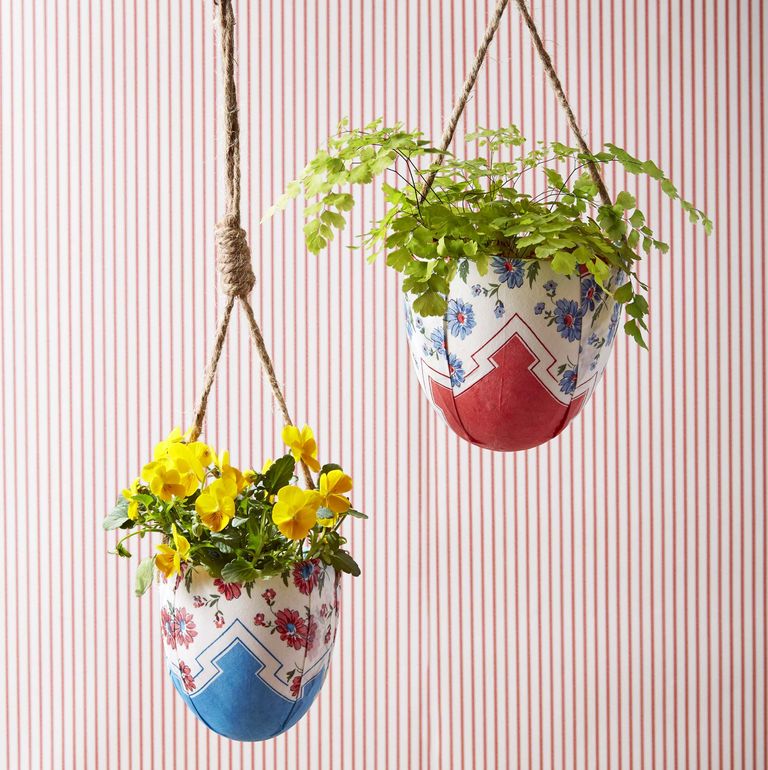 Give a homemade gift for mom that keeps on giving – a live plant nestled in a handmade decorated ceramic planter – to mums with a green thumb. Wrap a handkerchief around a ceramic hanging planter, overlapping as required to keep it flat. To apply to the planter, use Mod Podge.
23. Photo Ornaments with Gilding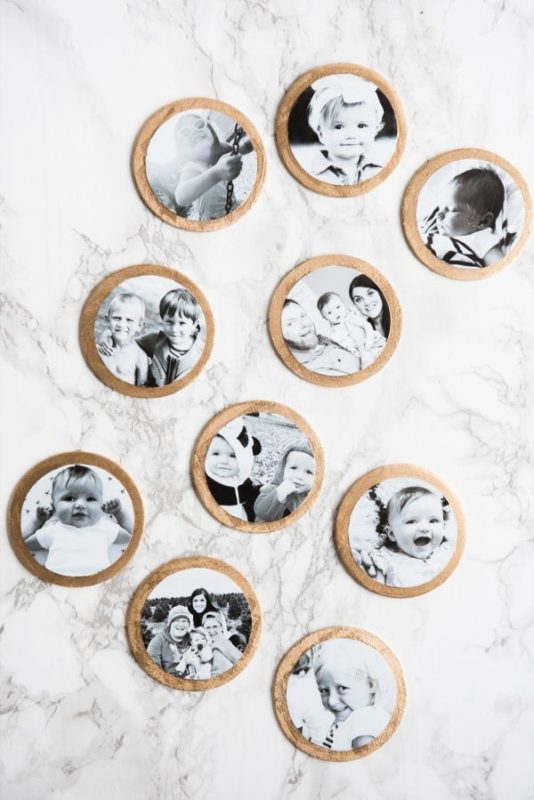 This year make her day with a selection of cherished memories-turned-ornaments, all deserving of a lovely corner in her room. That's not to say they have to be put away until then—leave them hanging in Mom's bedside drawer or on empty coat hooks until then.
24. Photo Candle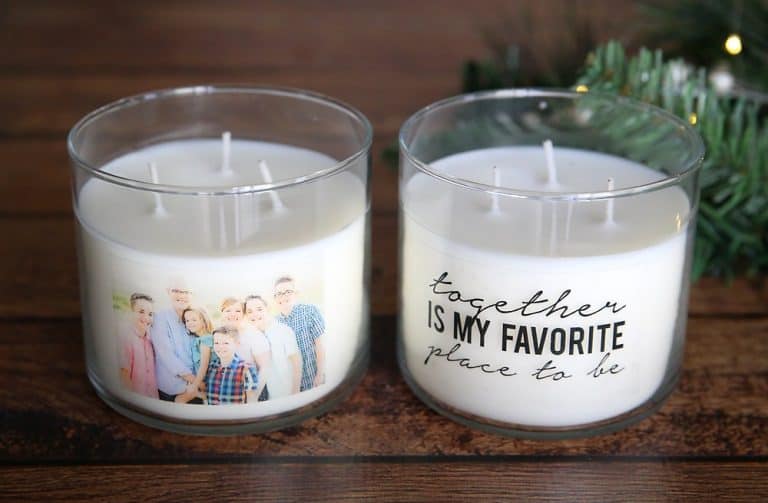 Adults can construct a variety of easy but meaningful Mother's Day crafts. These lovely mother's day DIY gifts, on the other hand, will undoubtedly be Mommy's favorite this year. Bring some light into her life by immortalizing her best memories with you on a gorgeous photo candle. She'll never want to throw it away because it's such a lovely souvenir!
25. Vase with Mason Jar Picture Frame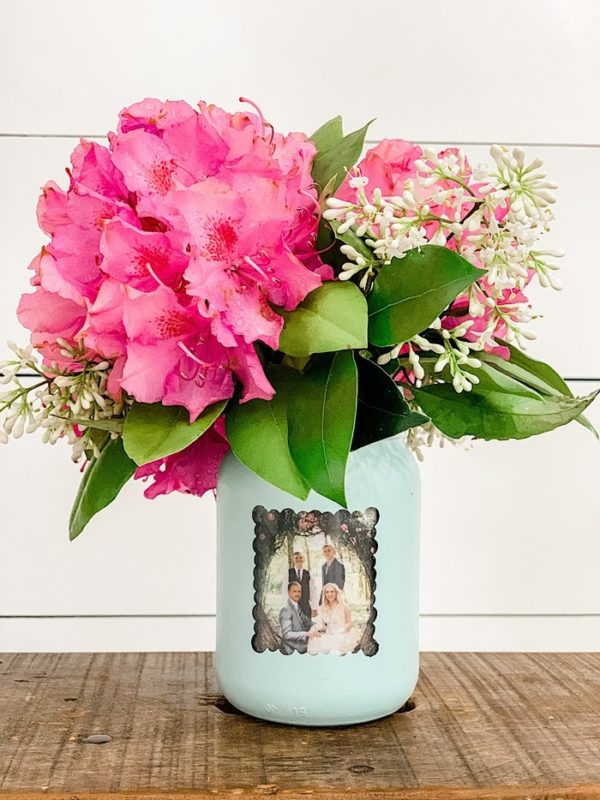 Here's a suggestion if you have a lot of photos with your grandmother and don't know what to do with them. Get to work on this Mother's Day vintage Mother's Day craft! Repurpose your old Mason jars into a charming keepsake that she'll treasure. Don't forget to include nana's favorite flowers in your gift!
26. Herb Planter (DIY)
Start working on a unique Mother's Day craft to brighten up mommy's or nana's kitchen! This handcrafted herb planter will deliver fresh ingredients for her favorite recipes whenever she wants them! Her already delicious food will taste much better, so you'll be able to appreciate this present as well! Isn't it cool?
27. Make Your Own Photo Flowers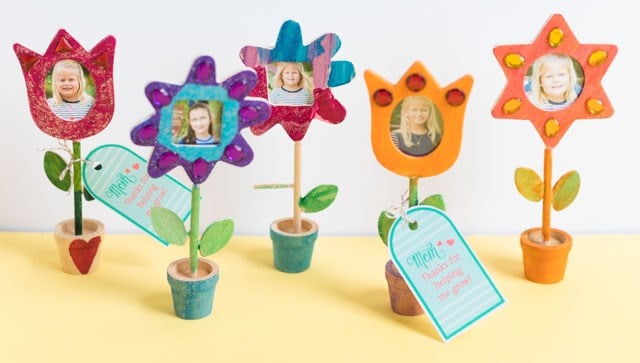 Instead of a boring bouquet, why not gift mum these stunning photo mother's day DIY gifts? Make her heart sing with photos of her children! This handmade gift for mum can be decorated by the kids to make it as distinctive as possible. It's a simple way to make any proud mother smile on Mother's Day!
> May be you interesting: 36 Easy Last
Mother's Day Diy Gifts For The One Who Love Taking Herself
28. Pouches made of lavender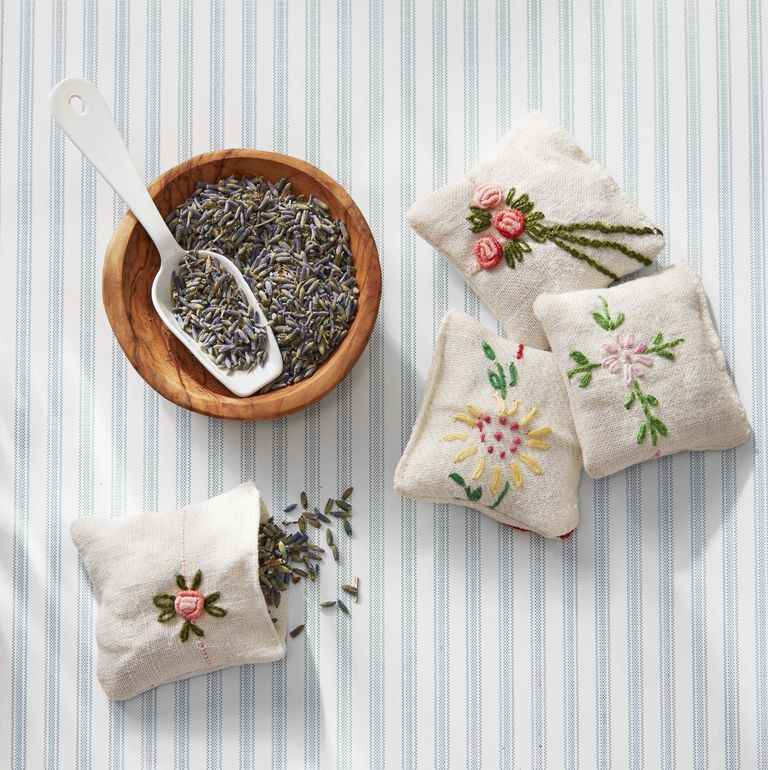 Need more unique ideas on mother's day DIY gifts to make for your mom? Mom's purse or drawer will smell wonderful with a lavender sachet. Cut a 2-by-4-inch rectangle from a handkerchief to make it. With the design facing inward, fold in half crosswise. Sew two sides of the pouch closed using a sewing machine, then turn it right-side-out. Fill with lavender that has been dried. Hand-stitch the aperture shut.
29. Pillow Case with Natural Dye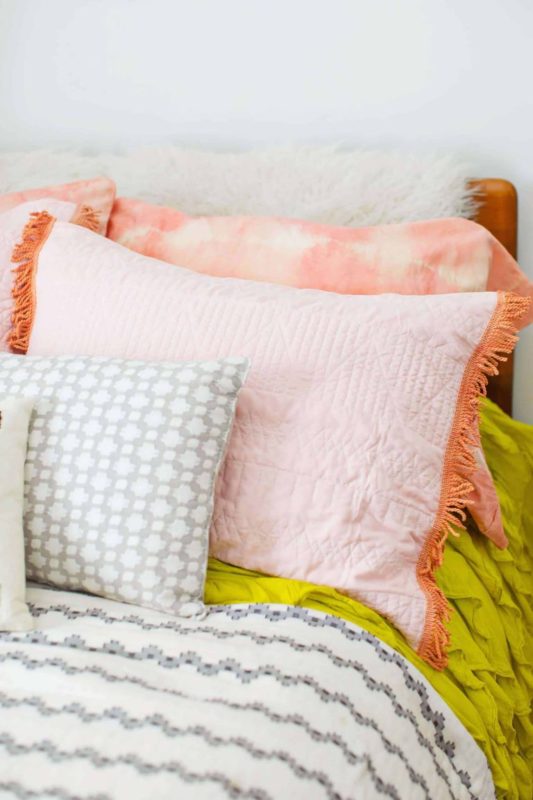 Put a personalized spin on her favorite pillow so she can have a private place for her beauty sleep. A Pillow Case with Natural Dye is the perfect homemade gift for mom.
30. Potpurri Pillows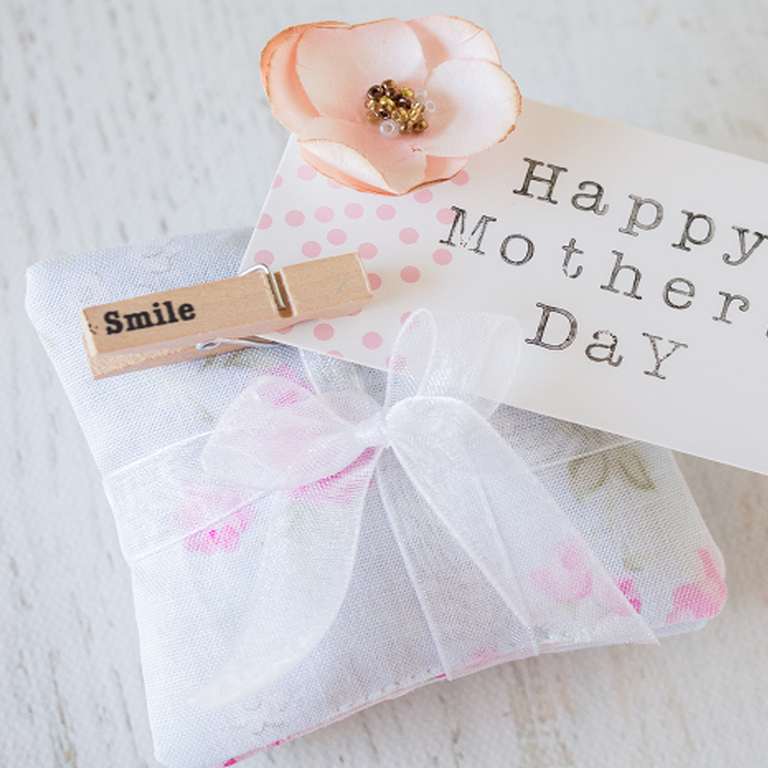 Choose your favorite fabric to make these fragrant pillows your own. The entire project takes only a few minutes to complete.
31. Honey and Milk Soap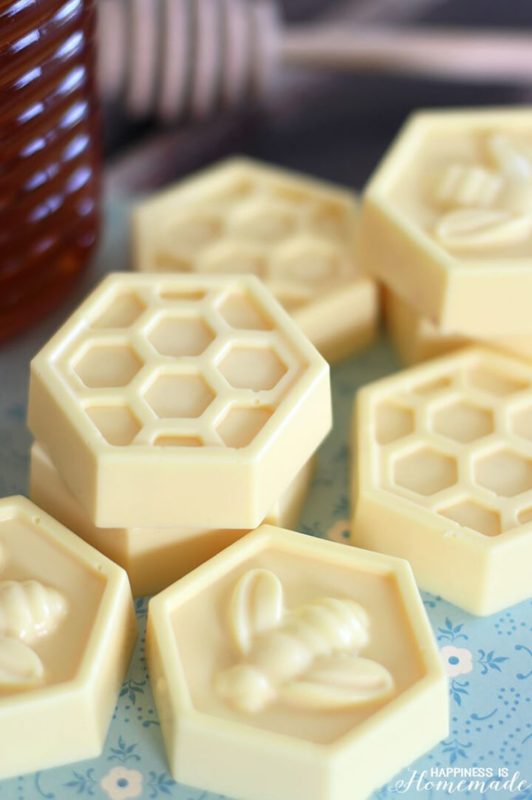 Have you forgotten about Mother's Day and are looking for a last-minute present? It simply takes 10 minutes to make these honey-themed soaps at home. This last-minute Mother's Day craft is perfect for moms who value their own well-being above everything else.
32. Scarf Watchband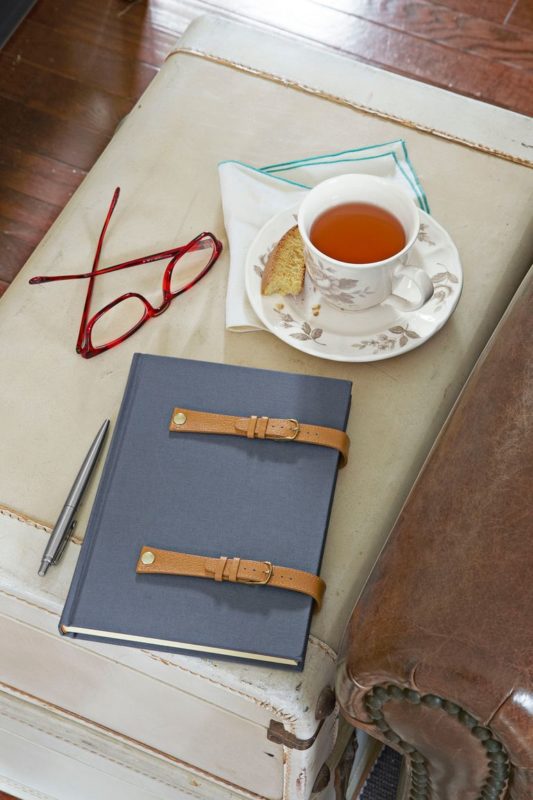 Vintage scarves are good mother's day DIY gifts that are easy to fall in love with at flea markets and thrift stores. What's the difficult part? Finding a new way to wear ladylike artifacts is a challenge. Here's an example: Simply take the straps off a watch and weave a scarf between the lugs (the bars that hold the straps in place). To make a fashionable statement, wrap the scarf's ends over your wrist and tie a knot.
33. Reed Diffuser with Customizability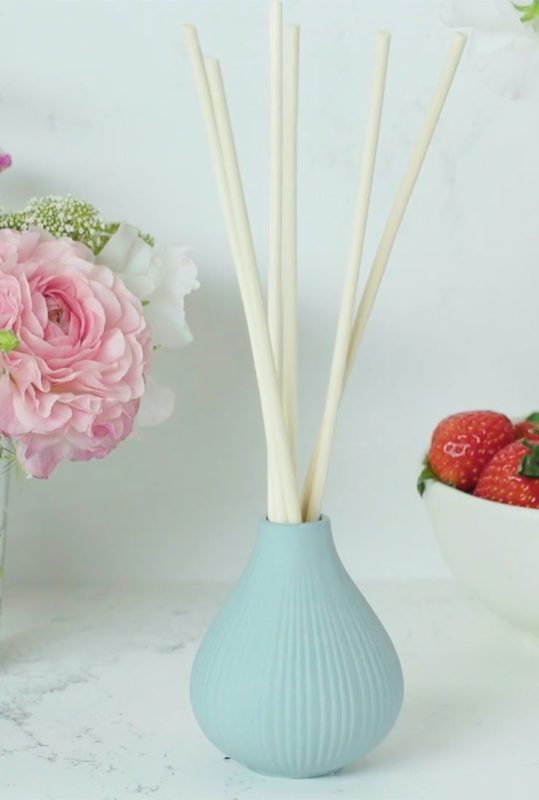 Mixing different essential oils until you create her new distinctive blend will fill your mom's home with a perfume she'll adore.
34. Survival Kit for New Moms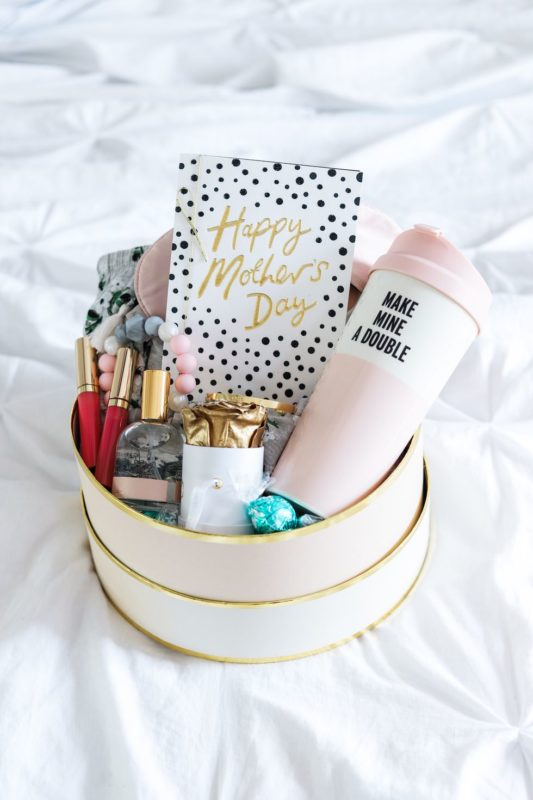 Fill a box with everything she needs to unwind, rejuvenate, and, well, stay sane if it's her first Mother's Day (or even if she's a mom-to-be).
35. Bath Bombs with Flowers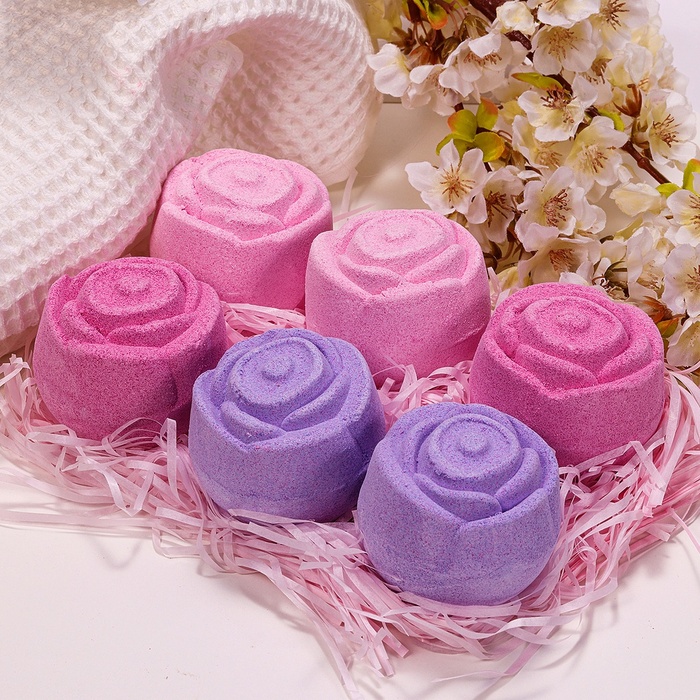 Bath bombs that smell like roses are, without a doubt, exquisite. Even better are rose-infused bath bombs that resemble real blossoms. They're a terrific homemade gift for mom an idea she'll undoubtedly appreciate.
36. Bath Tea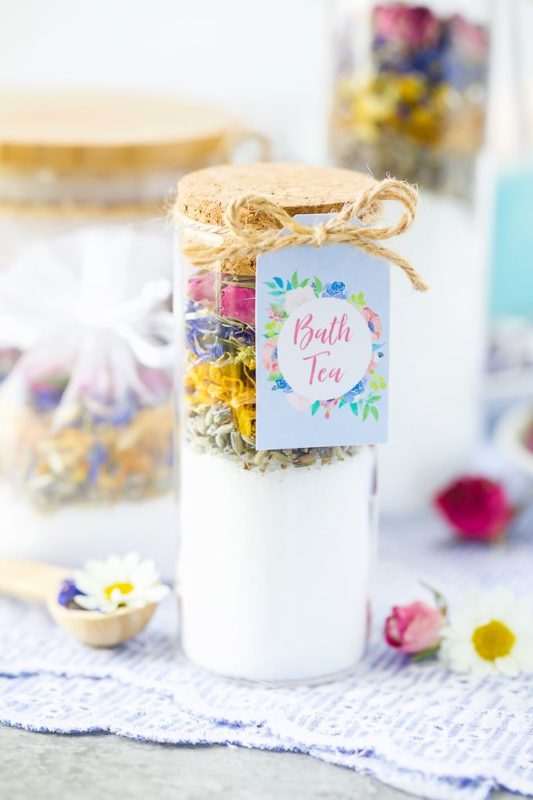 A night of self-care for mom includes a bubble bath and a cup of hot tea. With Epsom salt, lavender, chamomile, calendula, roses, and cornflowers, this bath tea — for bathing, not drinking — gives her the best of both worlds. You can't go wrong with mother's day DIY gifts like this one!
37. Soothing Body Scrub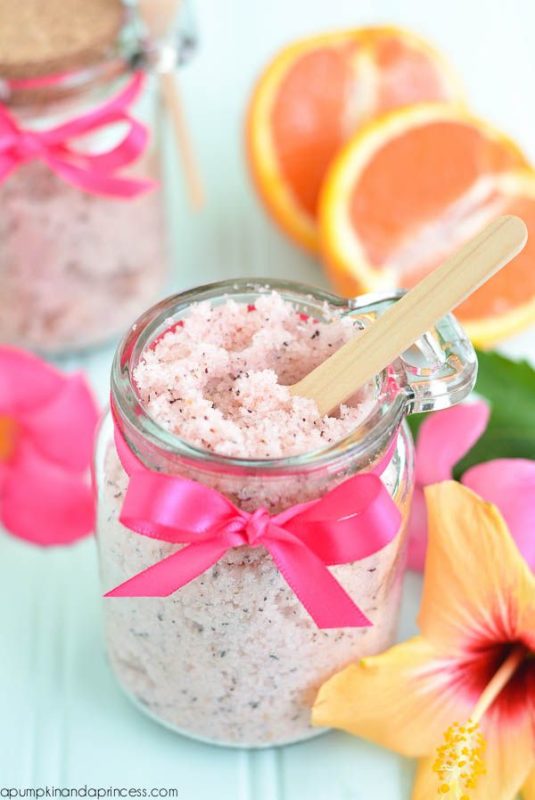 This sweet-smelling citrus and passion fruit spa treatment are perfect for mom. She'll feel like she's on a tropical vacation… right in her own living room. This is an excellent homemade Mother's Day craft that she is sure to like!
38. Soaps with Gemstones
Make these unique soaps to wow your mother. This blogger recommends using dark colors at the bottom and lighter colors on top, but warns against making the soaps too perfect — a more haphazard approach results in nicer color combinations.
39. Bath Bombs Made with K-Cups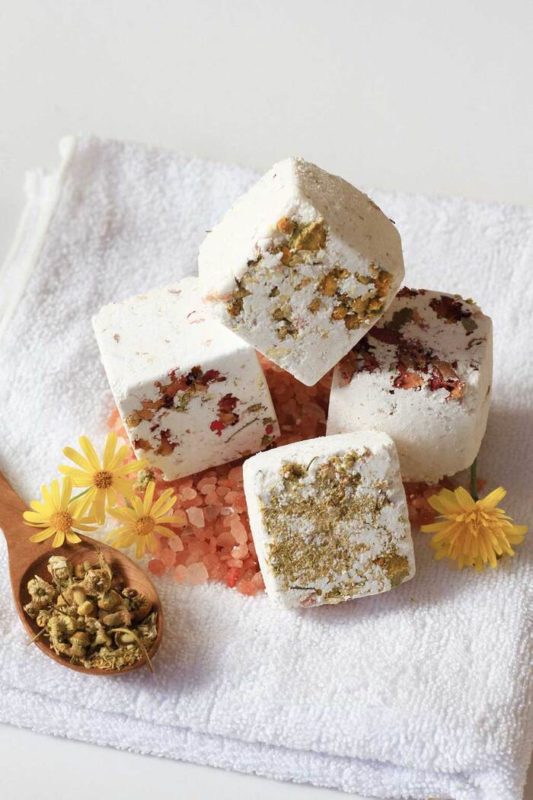 These lavender-scented bath bombs can help to calm her nerves. She'll never guess that these delectable bath bombs are made from recycled K-Cups.
40. Lavender Chamomile Tea Soap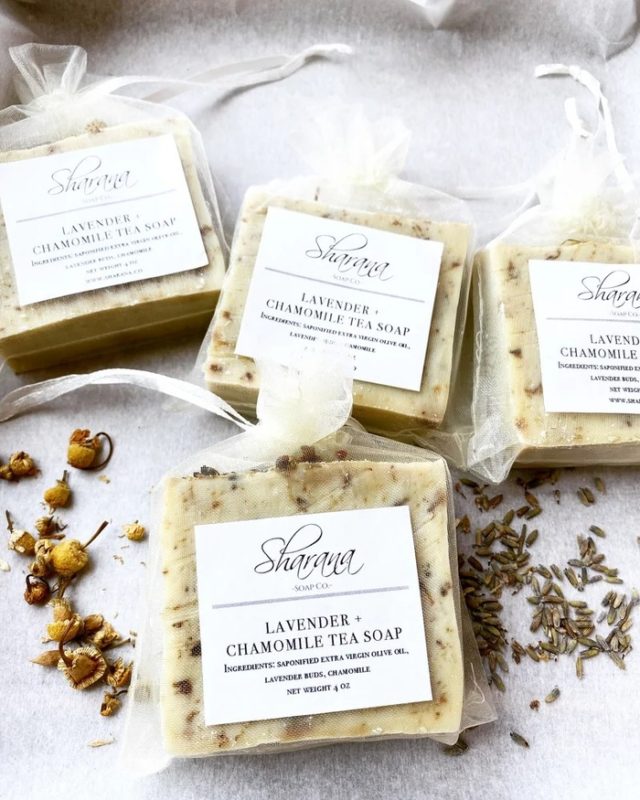 Make a peaceful soap for your mother with lavender essential oil and soothing chamomile tea. These two substances' calming characteristics will surely aid her in sleeping like a baby. Wrap these handcrafted treats in attractive packaging, and you're done. You'll have the finest mother's day DIY gifts you could ever gift to a busy mama!
41. Hug Pillow (DIY)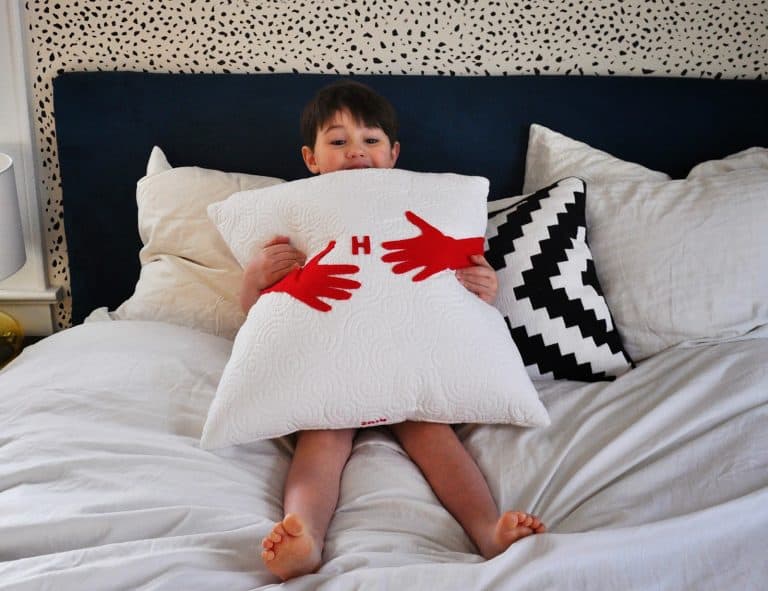 This lovely, cuddly gift is an easy DIY mother's day gift for mothers who live far away. Don't worry if you don't get to see her as often as you'd like. This sweet handcrafted pillow will serve as a nice placeholder until you can return it. You can either mail it to her or hand it to her the next time you see her!
42. Candle with Dried Flowers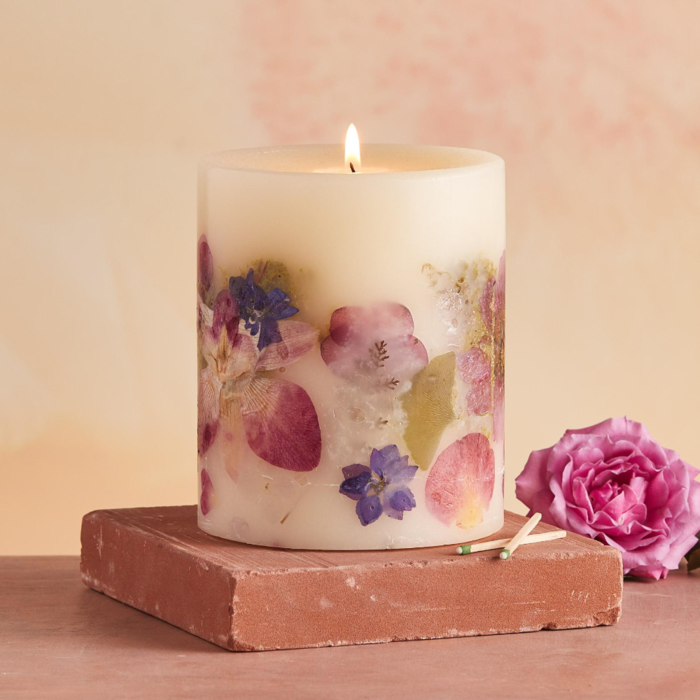 Looking for a more creative Mother's Day craft? Give your standard DIY candles a gorgeous makeover. When you add dry flowers to this classic gift, you've got yourself a winner! These lovely pieces will brighten up any space in your mother's house. You can even add perfume to them for added deliciousness!
Get to work on your homemade Mother's day DIY gifts now! For Mother's Day, we've put up a thorough checklist to help you select the perfect gift for mum. It is not necessary for these gifts to be flawless. They'll go a long way as long as they're genuine!
Still cannot find the right gift? Then take a look at other Mother's Day gift guides here: