In recent years, the passion for birds has emerged as an attractive and engaging spiritual pastime. Bird enthusiasts are fascinated by every aspect of bird life. Some of them enjoy bird-watching and feeding them in their own backyards. Some people enjoy listening to the birdsong and looking at their lovely colorful plumage. That helps them relieve some of the strain that builds up in their hearts.
As a result, the best gifts for bird lovers will deliver an increased level of excitement and surprise. Whether you're looking for holiday gifts for bird enthusiasts or a birthday present for a gardener who attracts birds, Oh Canvas has compiled a selection of interesting possibilities related to the hobby.
Amazing Gifts For The Bird Lover They'll Be Raven About
1. Etched Bird Wine Glasses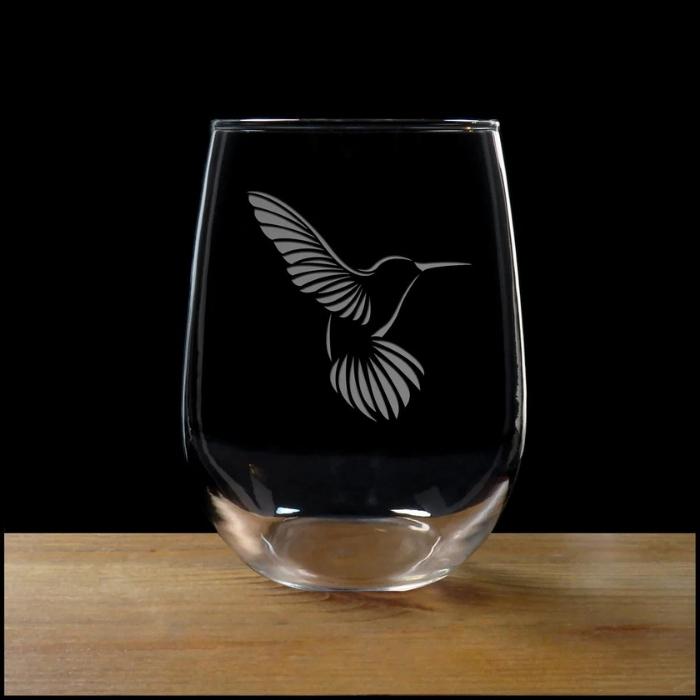 This gift is lovely and elegant. There are two or four different positions for this etched hummingbird wine glass. Besides, a sandblasting process gives them a frosted look that will last forever. It's perfect for a cup of coffee in the morning or a glass of your favorite beverage.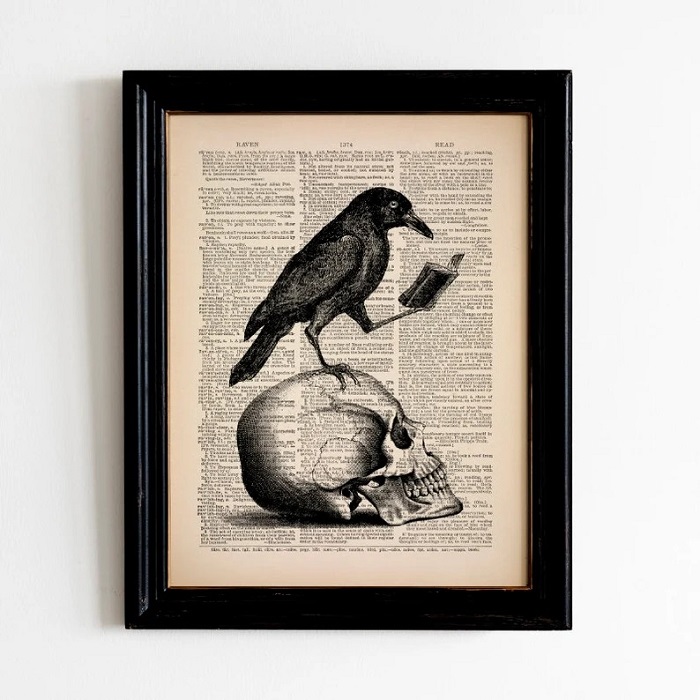 This artwork is made from an old, slightly yellowed page, carefully cut away. Then, the picture is printed right on this heavyweight matte paper. As a result, you'll have a one-of-a-kind print that's perfect for framing. These prints are sure to get people talking, and they look amazing on the wall. They are high-resolution giclée reproduction art prints. So, both bookworms and birdwatchers will like this gift.
3. Crazy Bird Lady Cup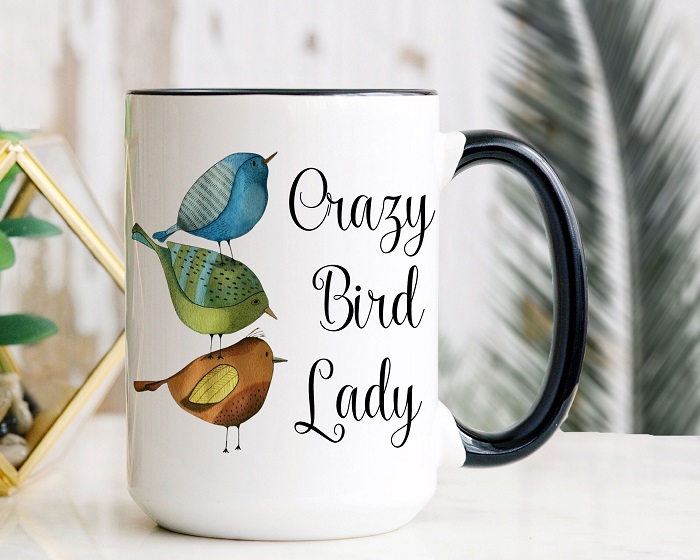 The design of this cup is a great way to show who you are while you drink your morning coffee or afternoon tea. The photos are clear and have bright colors of birds. These unique cups are great gifts for bird lovers.
4. Metal Wall Art With Birds And Elephant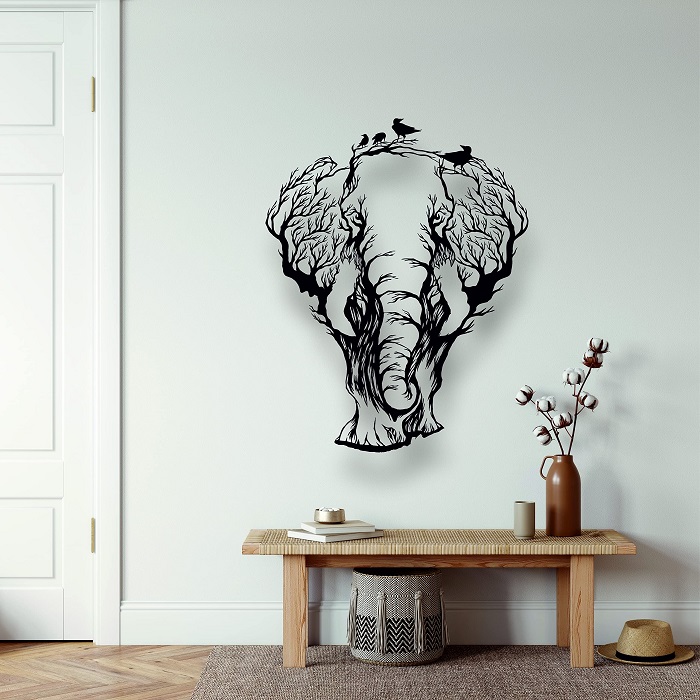 This metal wall art is the perfect birthday or anniversary gift for someone who loves birds. A design that is simple and easy to understand will make your loved ones smile. It will make you and your family happy by giving your living space just the right amount of elegance.
5.
Worry Bird
Each Worry Bird is molded, carved, and glazed by hand, so no two are the same. Because they are made in groups, the bird you get when you buy one will be a surprise. Worry Birds is fun because it always has something new to offer. It's for anyone who needs a bird, no matter their religion, sexuality, race, ability, age, or reason.
6. Birds Mini Calendar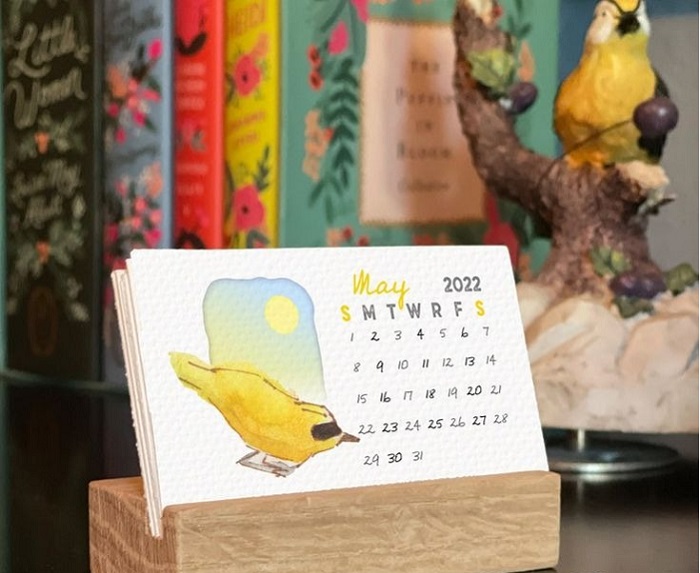 This small calendar for 2022 shows a group of 12 birds, one for each month. This calendar would be a great gift for someone who works from home or would look great on a desk.
Besides, all of the works of art for the year 2022 are brand new. The size of each page is about the same as a business card. This tiny calendar is printed on high-quality textured paper. So, the watercolor details on this paper stand out.
7. Stained Glass Hummingbird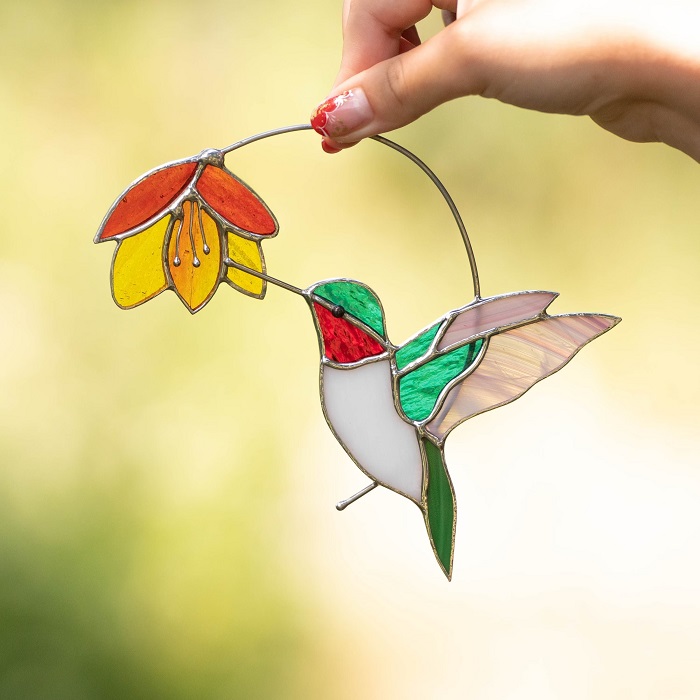 This pretty stained glass hummingbird would look great in any home or garden. You can hang this beautiful piece of art in a window, and just looking at it will make you smile.
This bird could also be hung near a hummingbird feeder in a garden to attract birds. These cute window hangings will be unique gifts for bird lovers.
8. Sculpture Of A Couple Of Lovebirds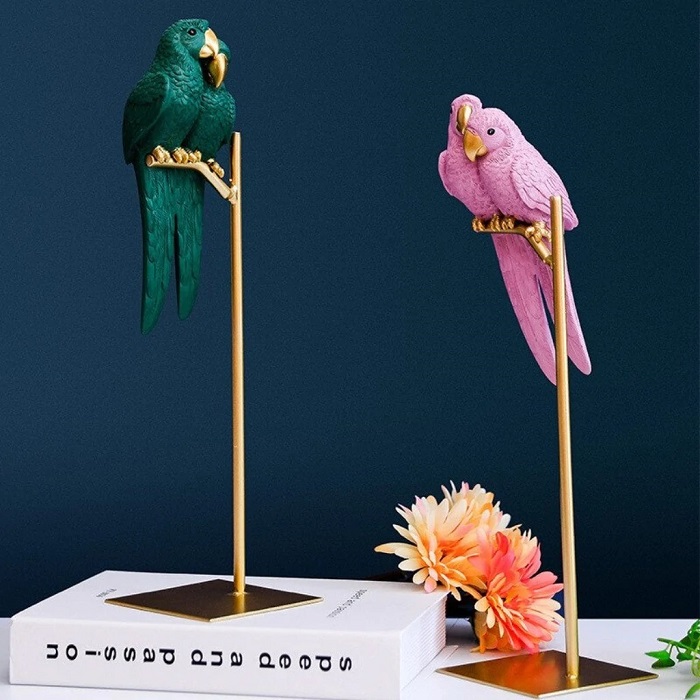 This sculpture shows the feelings and thoughts that come with the warmth of a family. By giving such a figure as a gift, you can show your loved ones how you feel. Also, it makes a lasting memory of events like an engagement, a new start, a success, a family, love, or the birth of a child.
A beautiful keepsake that makes you feel calm. Natural, rich colors that look like a real bird and exact shapes will amaze and add to the style of bird lovers!
9. Bookmark Bird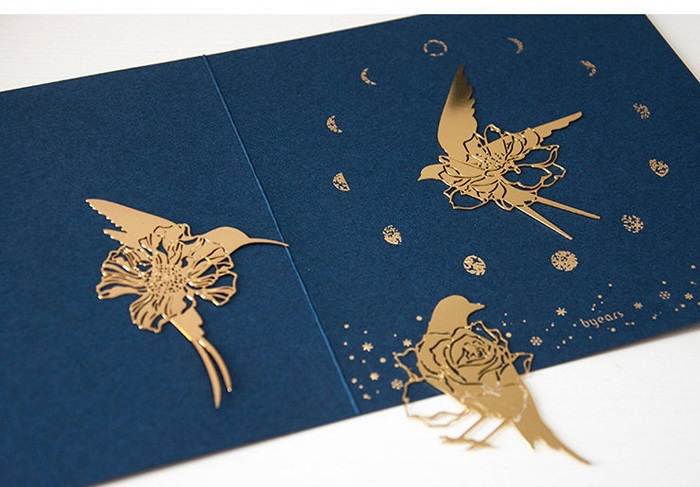 This Bird Bookmark is a unique gift for a bird lover who already has everything. This bird-shaped bookmark is both useful and nice to look at. This is the way to go if the person you care about likes birds and reading.
Besides, they always look for their bookmarks or need new ones because theirs are worn out. These bookmarks are simple and elegant. They're also a great way for readers to keep track of where they are in a book, so they don't miss anything important.
10. Birds On A Wire-Stained Glass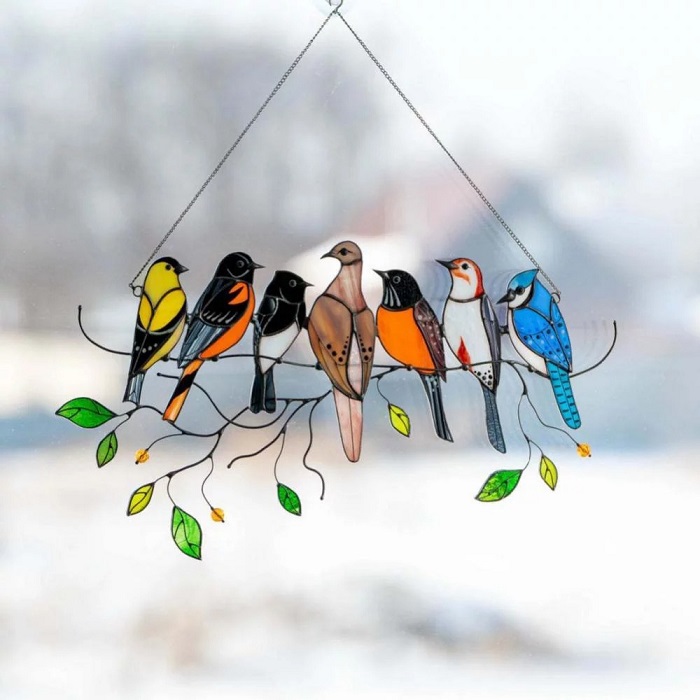 This piece is made of 162 hand-cut pieces of stained glass and 15 brilliant cabochons. It was put together using the copper foil method. When light shines through stained glass, it can be used in many different ways. When lit, stained glass becomes more colorful, making it a unique gift for a bird lover.
11. Wingspan Game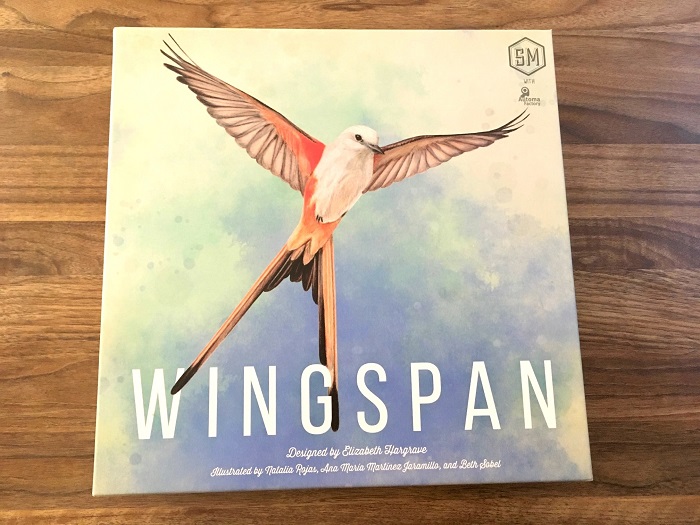 The Wingspan is a game for one to five people where they build engines and compete to collect birds. In this game, players play as bird lovers, researchers, bird watchers, or ornithologists. So, players are bird collectors looking for the best birds to bring to your aviary.
12. Umbrella Cardinal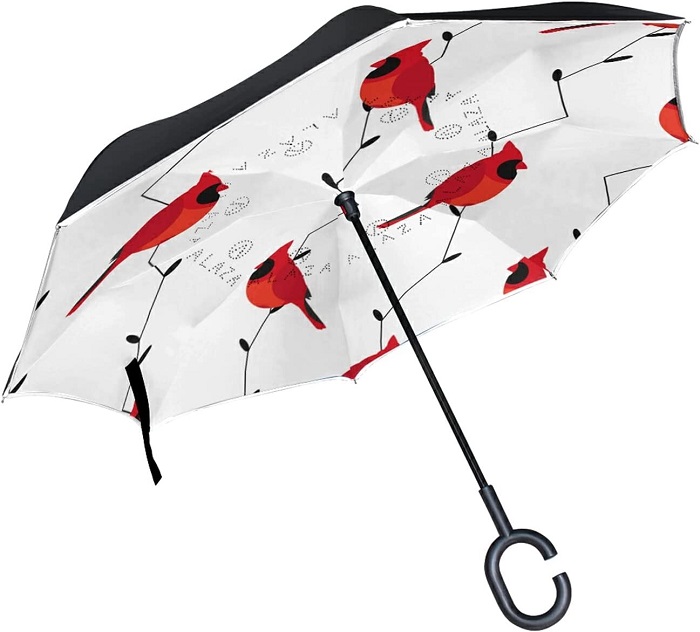 This cheerful umbrella with bright red cardinals will brighten up a rainy day. This is an umbrella turned upside down. It lets you get in and out of the car in the rain without getting wet.
13. Sibley Backyard Birding Postcards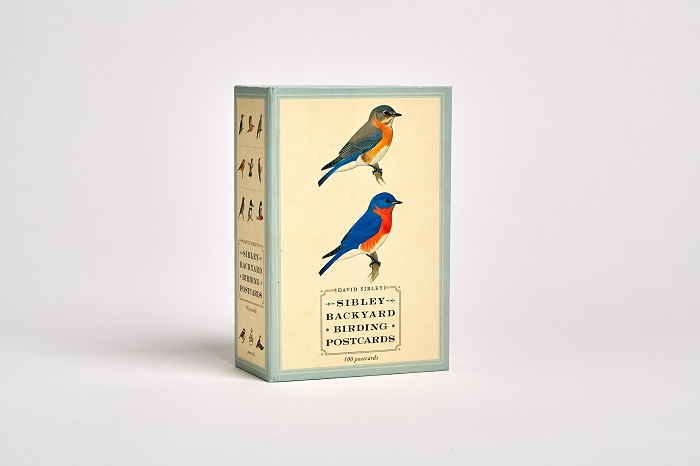 This beautiful box of 100 postcards has original watercolor drawings. It was created by David Sibley, who is the best bird expert in the United States. In The Sibley Field Guide to Birds, he painted each North American bird in watercolors. The birds were chosen for their beauty and popularity in the country, with a focus on backyard birds.
14. Key Holder For Bird House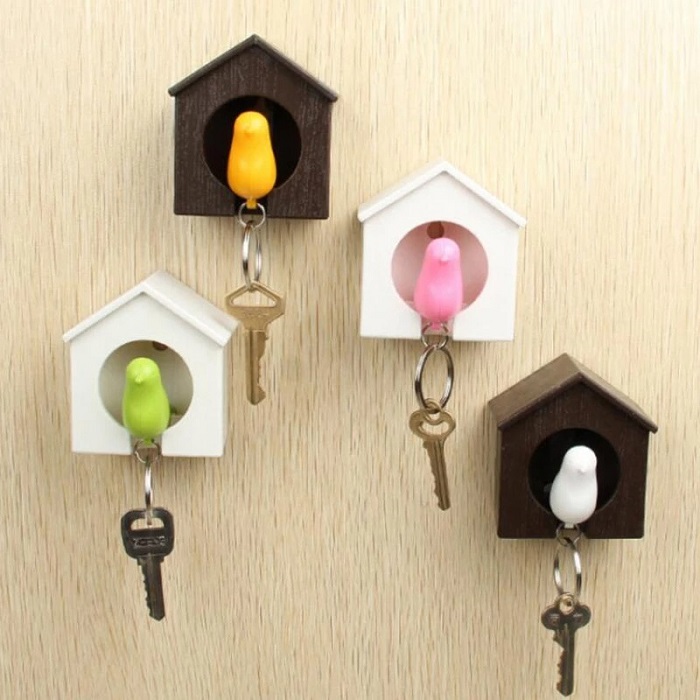 Someone told us that these cute birdhouses are the perfect place to keep your keys. Even more so if your keys are on a keychain with a cute and useful sparrow that can also be used as a safety whistle! It can help you keep the key in order. A Safety Whistle with a Bird is a Feature! A cute way to keep your keys close at hand.
15. Cast Iron "Bird" Coat Hooks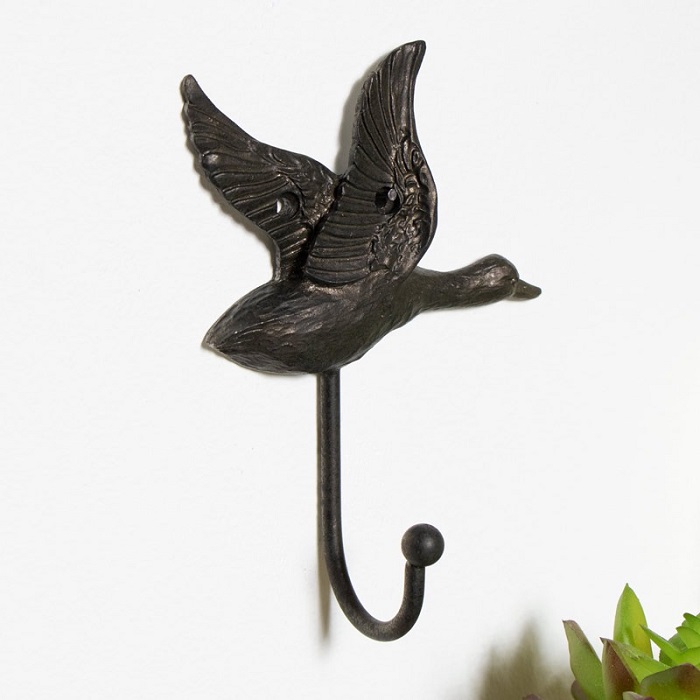 This cast iron "Bird on a Branch" coat hanger is a unique gift for a bird lover who is moving into a new place. This sturdy hanger can hold your coat or purse, or you can just leave it up as a pretty decoration.
16. Daisies And Hummingbirds
Wall Decor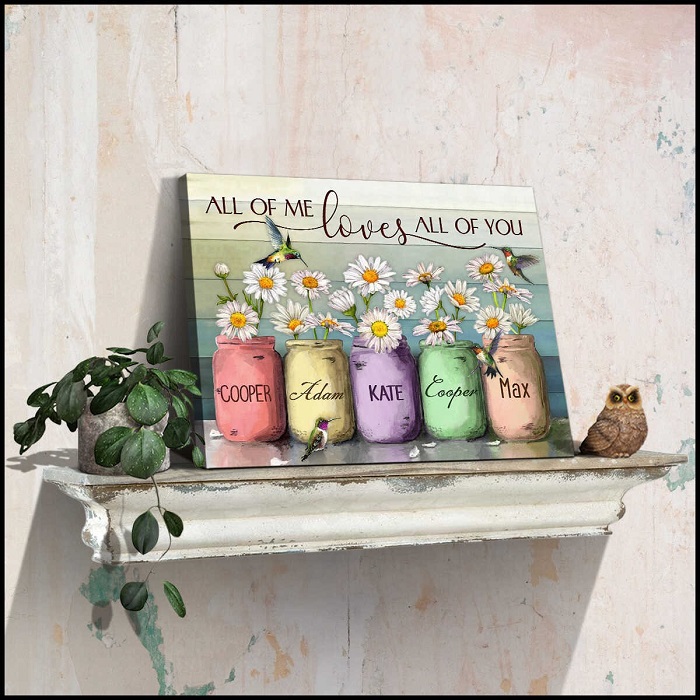 This custom bird wall decor makes a simple statement. It is beautifully customized with vases of daisies and hummingbirds. Besides, it can be used in almost any home or style. It is also a great gift for friends and family.
17. Welcome Bird Statue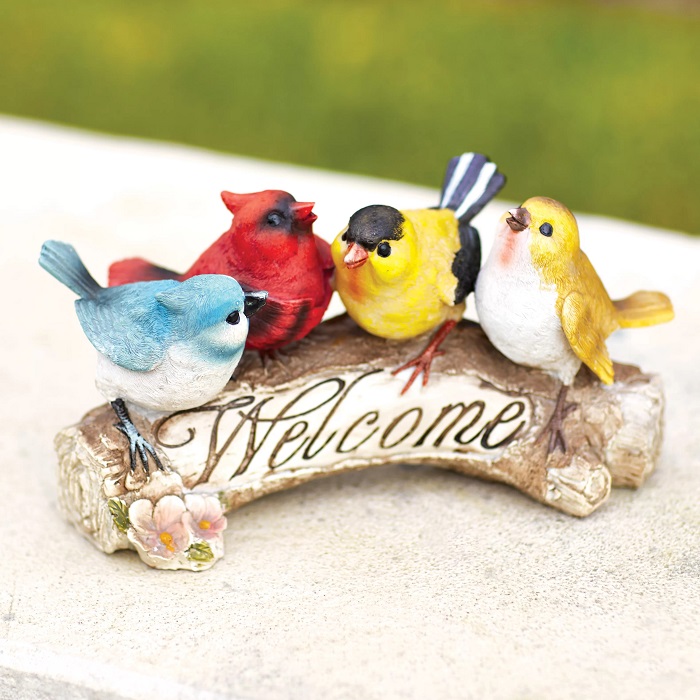 These welcome bird statues are the perfect gifts for the bird lover who has just moved into a new home. This gift will be remembered for a long time, whether they like birds or like having a warm and welcoming home.
18. A Sign With A Metal Bird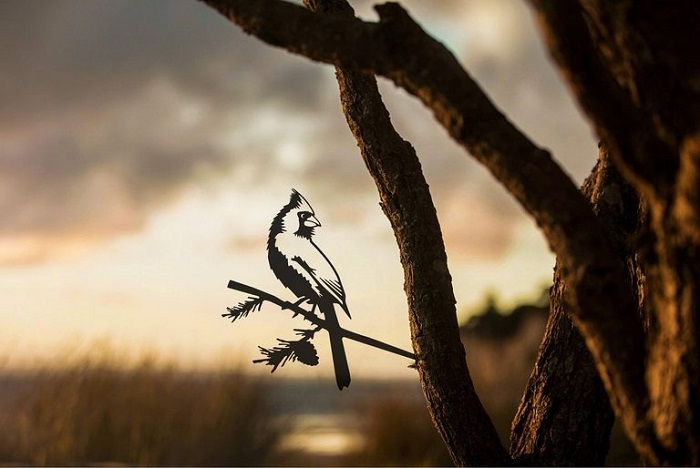 This metal bird sign makes a great gift for people who like birds. There are a lot of species to choose from, from hummingbirds to cardinals. It is easy to hang on trees to decorate their yard.
19. Blue Hummingbird Wind Chime LED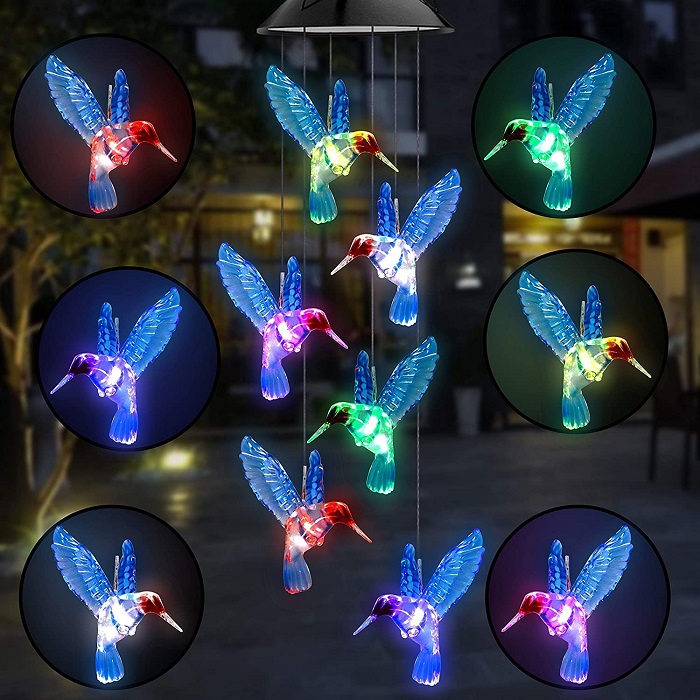 This is not your ordinary yard decoration. This decoration has LED lights that charge up in the sun. So, it turns into a beautiful group of lit-up hummingbirds when the sun sets. Each light can work for up to 100,000 hours and doesn't need a battery or plug. Each wind chime has a hook on the back. So, it can be hung from trees, fences, patios, or gardens.
20. Binoculars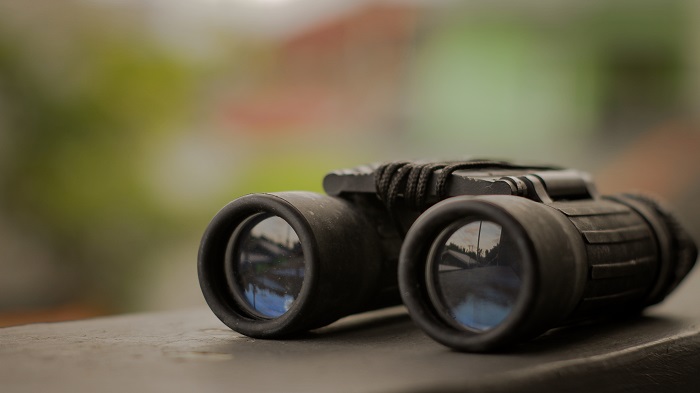 Get binoculars so you can see a few wild birds. Depending on what you do, you might see a bluebird or a woodpecker. These good pairs of binoculars are great gifts for bird lovers. These waterproof binoculars give you everything you need to enjoy birdwatching. It's great for a travel-loving birder.
>>> Read more: 41+ Adorable Gifts For Penguin Lovers They Will Love In 2022
Best Birding Gear For Bird Lovers Gifts
21. Hanging Bird Bath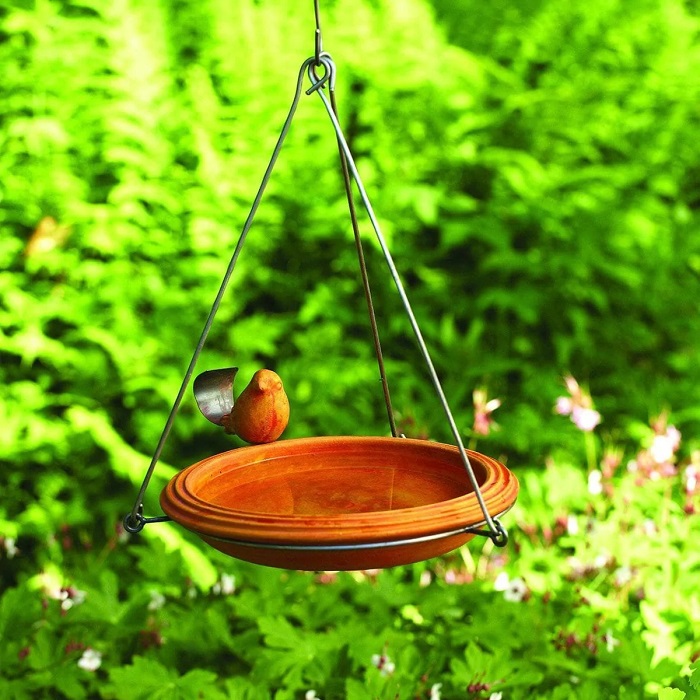 Invite birds to drink water from your bowls. The hanging bird bath looks nice, is easy to set up, and will attract more birds to your lawn or garden. It has a strong hanger and a bright, carved bird that makes it both useful and attractive.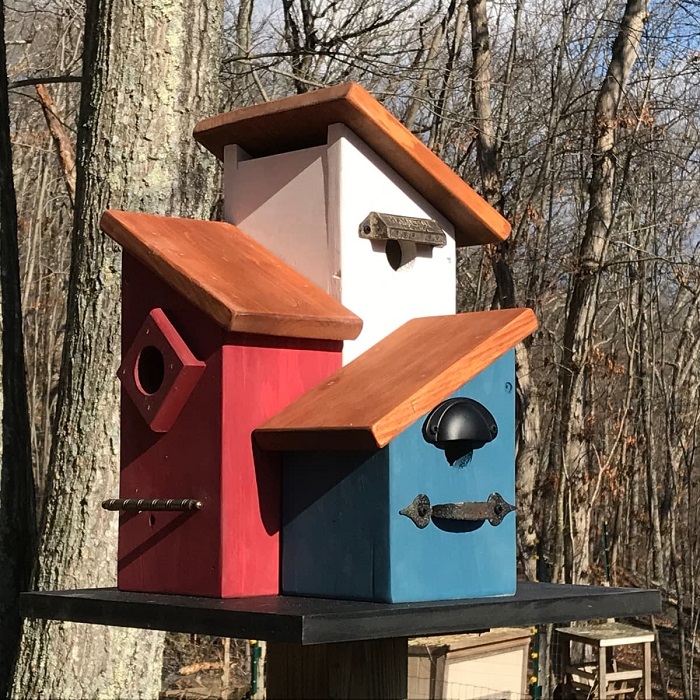 This bird feeder is unique because it does three things at once. This birdhouse is made from three rectangular birdhouses joined together to make a duplex with three sloping roofs. It also has three window openings. It, too, is made of wood, with no finish.
The color is real, and you can see the wood grain. You can use paint, glitter, glue, stain, and other things to make it look nicer. It can be put on a pole or a hook to make a moving display that everyone can see.
23. White Bird Feeder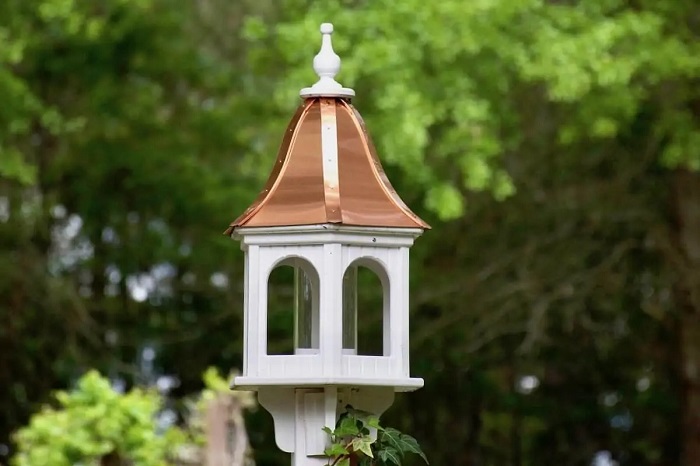 This is a beautiful bird feeder with a tube made of plexiglass that holds seeds. It has a base that feels like resin and doesn't break down as wood does. The top can be taken off. Two screws hold it in place. Once the top has been taken off, the seed can be filled. The top doesn't need to be screwed back on because it's heavy enough. This classic copper roof bird feeder is a beautiful addition to any garden or yard.
24. Bird Seed Cakes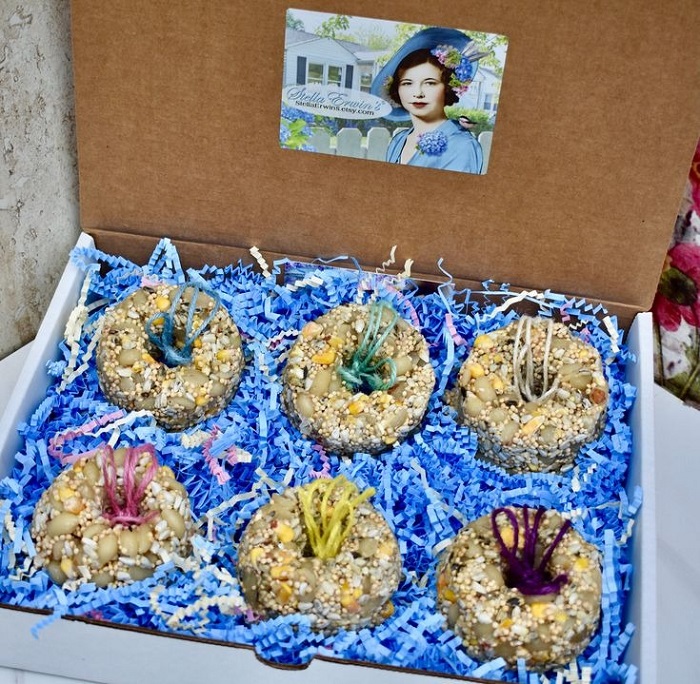 This set of six birdseed cakes that hang from a hook is the perfect gift for someone who likes birds. The birdseed wreaths are made by hand and are full of protein, fat, and carbs. So, it gives your backyard birds everything they need. The binders are good for the environment and taste good, and they help keep the bundt cake form in place for a few days.
They can last up to four months in the freezer. Farmers in North Dakota who grow food for birds make seed cakes from a rich mix of carefully chosen seeds. The string used to hang the seed cake is bright and strong.
25. Hummingbird House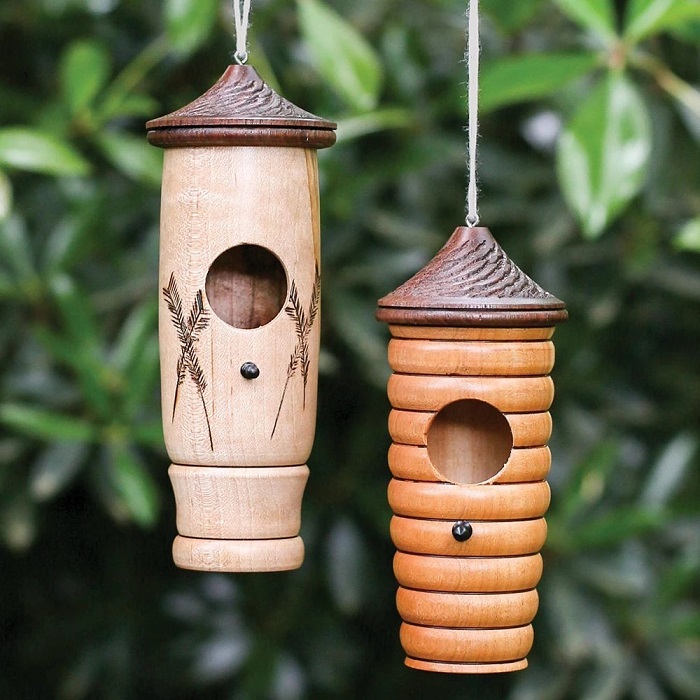 This hummingbird house is a beautiful addition to any garden or backyard. Hang a pretty hummingbird house early in the spring. It gives birds a safe place to build their nests and keeps them safe from the weather and other dangers. You can hang these birdhouses from trees or other suitable places in your backyard.
26. Bottle Bird Feeders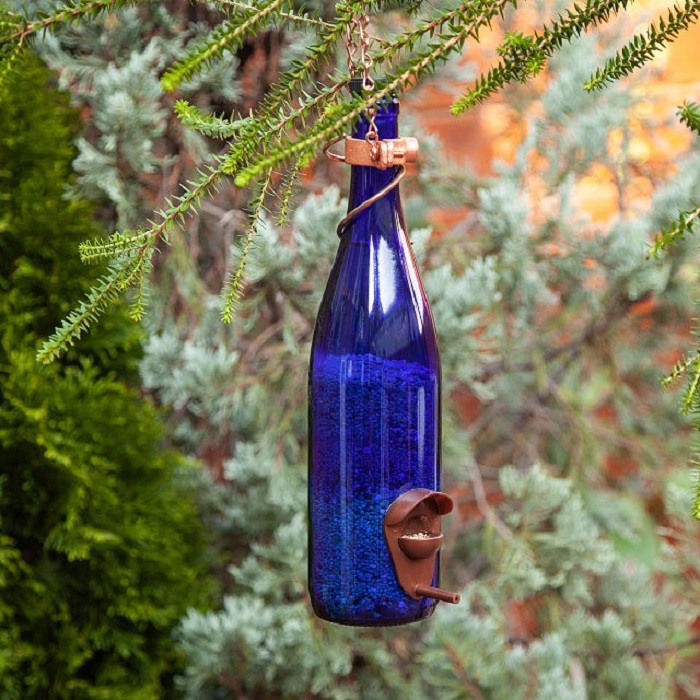 These wine bottle bird feeders were made by hand and will be the talk of the neighborhood. You can put them in your yard, backyard, patio, or somewhere else. You can get these decorative bird feeders in many different colors and styles.
They have a "T-cork" on top that makes them easy to take off and fill with birdseed. The only ones who will enjoy these bird feeders more than you will be the birds. Bird lovers will definitely remember these unique gifts for bird lovers for a long time.
27. Bird Nesting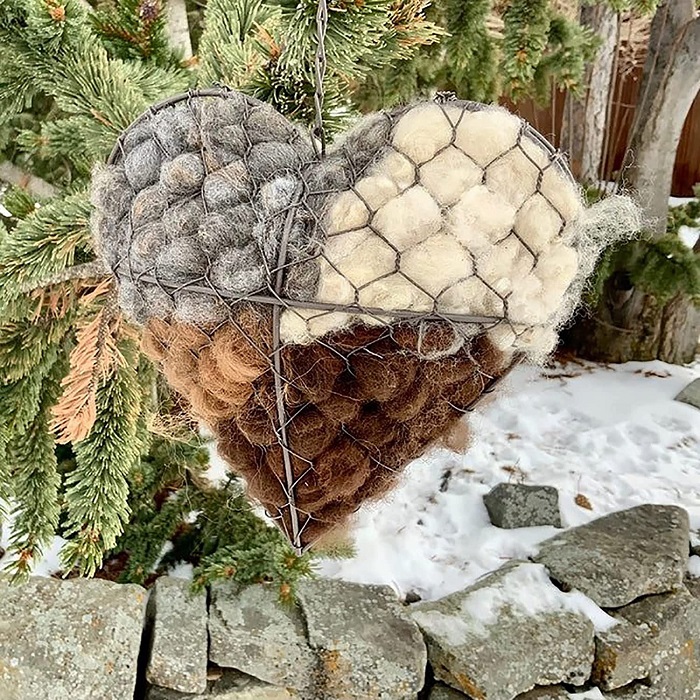 This bird's nest is round on the front and flat on the back. It's perfect for leaning against the wall of a porch. It can also be hung from a tree branch in a nest. The birds will make nests for their young with fiber. The fiber from an alpaca is soft and warm, which makes it perfect for making a nest. This raw fiber has bits of hay in it, which makes it perfect for bird nests.
28. Bird Feeder Lantern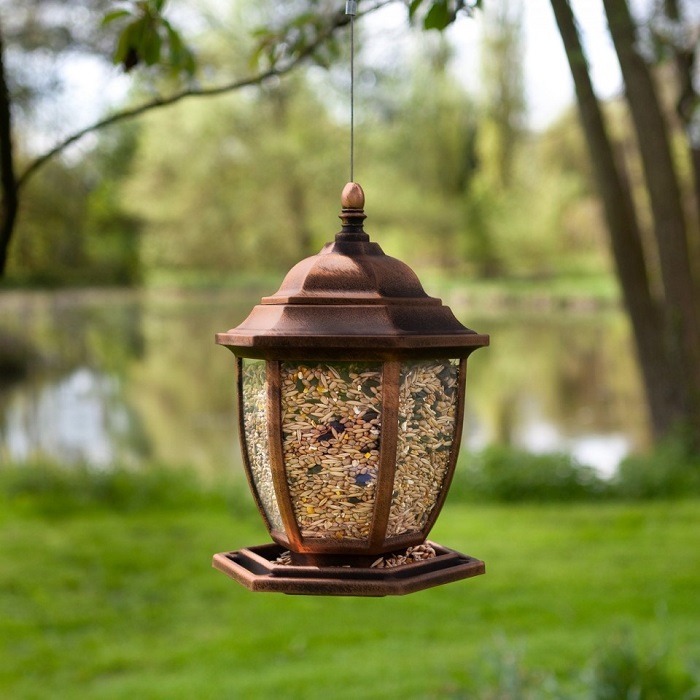 If you want to give a unique gift, this classic bird feeder is a fun project that people of all ages can enjoy. Because even birds need to eat well every once in a while. When birds see this craftsman-style bird feeder, they all come to the yard. This bird feeder is a wooden puzzle kit with three pieces. The wood is natural and hasn't been painted or stained, so you can do whatever you want with it.
>>> Read more: 46 Greatest Gifts For Cat Lovers That They Will Treasure
Unique Fashionable Gifts For Bird Lovers
29. Bird T-shirt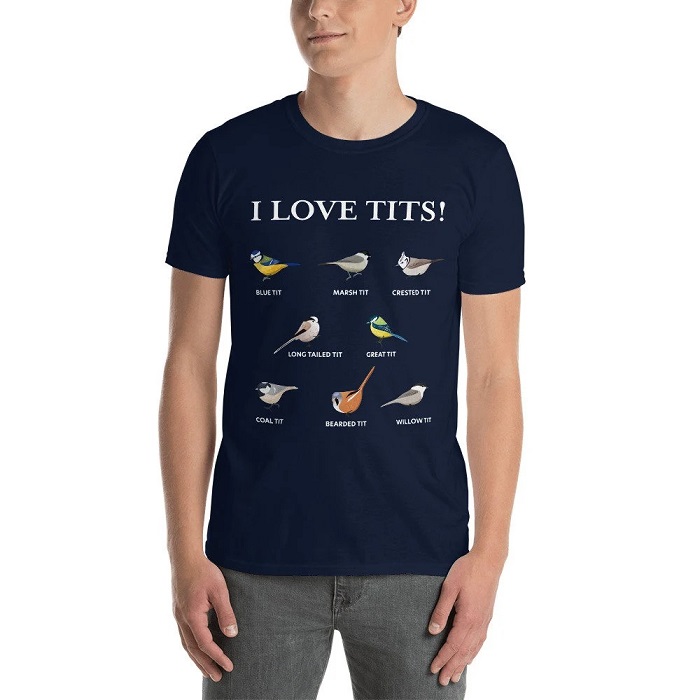 The Birds Shirt shows how much we like to help animals and respect life. This shirt is perfect for anyone who loves birds, wildlife, or animals. The unisex T-shirt has a crew neck and short sleeves. It is made of premium airlume combed and ring-spun cotton, which is the best blank canvas for printing. Users keep buying it because it's made of soft cotton and has a high-quality print.
30. Bird Earrings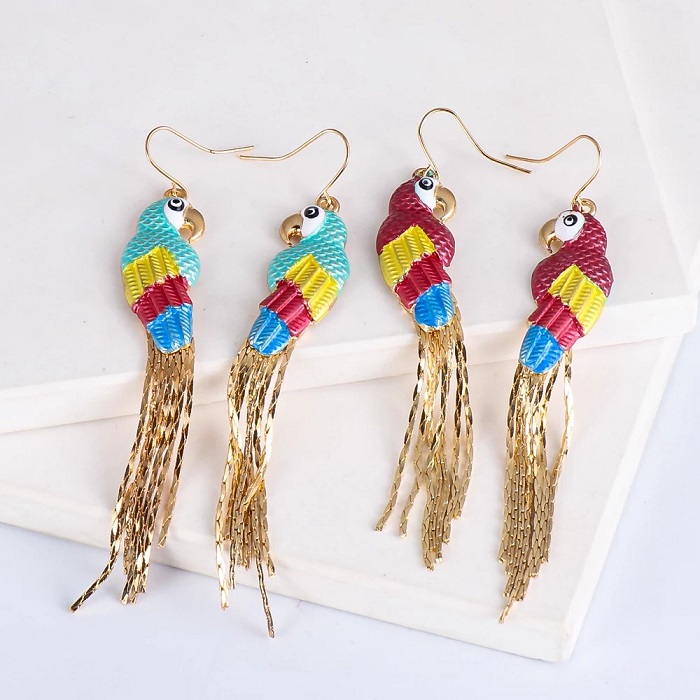 These bright and cute blue bird earrings are light and easy to wear. In the sun, bird earrings look beautiful because they reflect the sun's pure color. But when they are worn at night, they will be light and see-through, keeping their special charm.
The author's technology is used to make these gifts for bird lovers out of jewelry resin and silver hooks. These stud earrings can stand up to water. Jewelry is put together in a way that makes it look good enough to give as a gift or to keep for yourself.
31. British Bird Tote Bag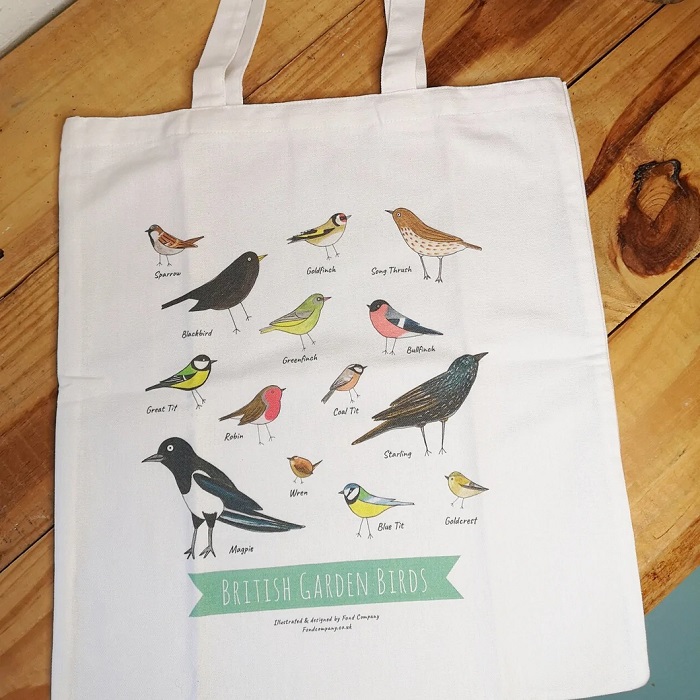 The British Garden Bird tote bag is a great gift for anyone who likes to watch birds and likes wildlife. This modern design has 15 painted British birds, each with its own color and personality. It is sure to make you smile. This tote bag is made of high-quality cotton and has long handles. Hence, it makes it perfect for carrying books, lunch, or gardening supplies.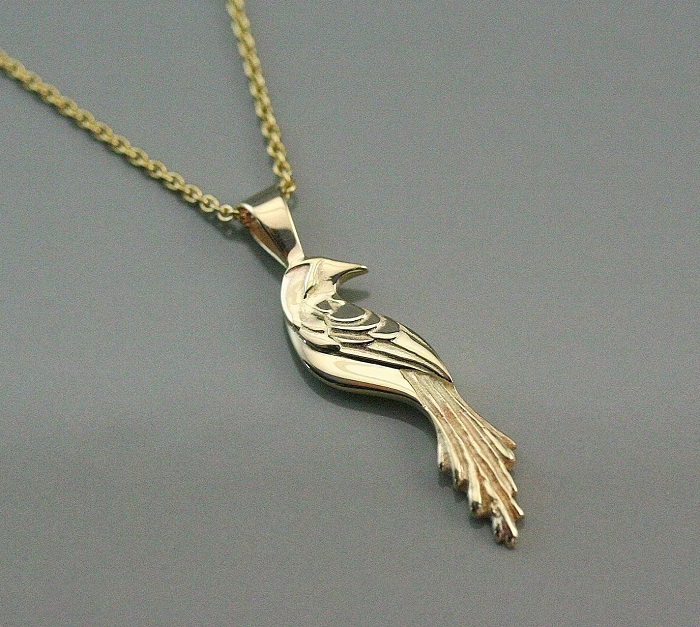 These beautiful gold necklaces are great gifts for bird lovers. Also, you can choose from sterling silver, gold-filled, or rose gold vermeil.
33. Bird-Print Scarf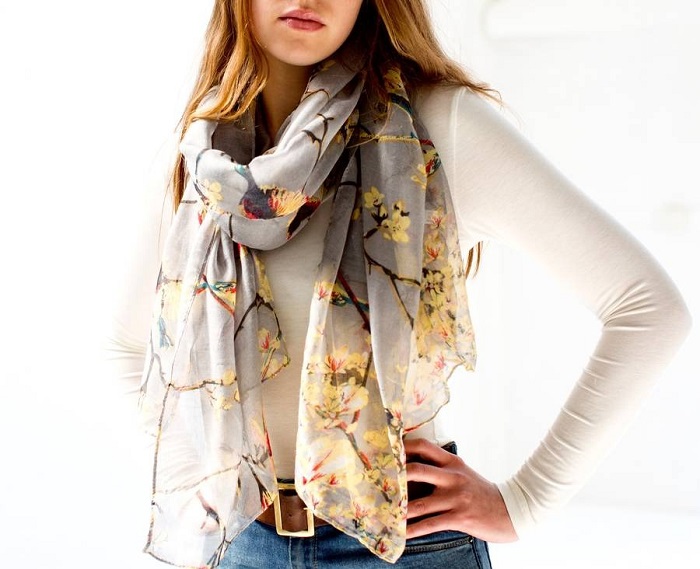 This scarf is made of silk and looks great with any outfit. You can wear it around your neck or use it as a cover-up at the beach. It's also a great gift for people who like to watch birds. It's comfortable, soft, and light, and it's also of high quality.
It's the perfect gift for all occasions and seasons, and it's a great accessory to wear every day. When you wear this bright bird scarf, you'll show the world that you're a free spirit who lets your dreams fly.
34. Swallow Bracelet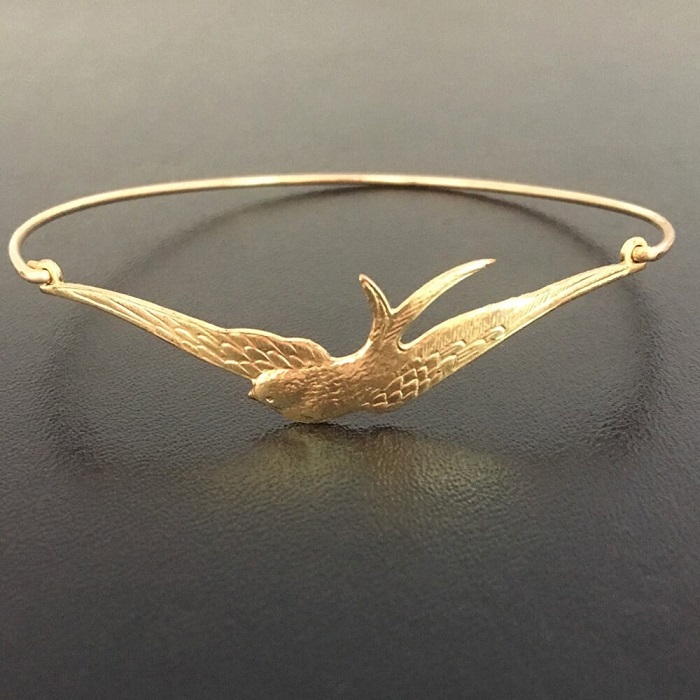 This swallow bird bangle bracelet looks great by itself or with other bracelets stacked on top of it. For the swallow finish, you can choose between a bright gold tone or an antique gold tone. The bangle band can be made of brass or 14k gold-filled.
By stacking your swallow bird bracelet, you can make the best bracelet stack ever. This swallow bird jewelry was made by hand with a lot of care and love. So, these are great gifts for bird lovers.
35. Japanese Bird Patch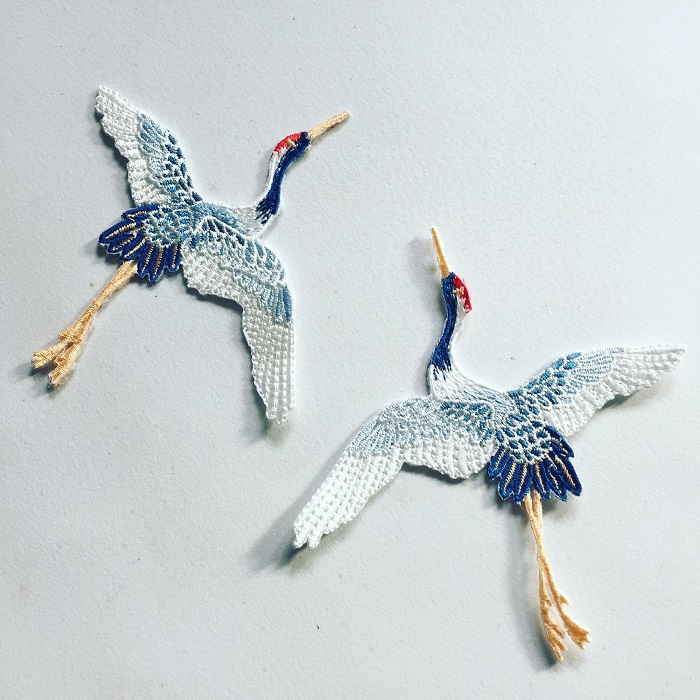 These crane patches look like something out of a dream. This pair of two cranes have one right, and the other facing left. This patch can be put on denim, cotton, and fabrics that don't stretch. It can also be put on synthetic fabrics but may shrink around the edges. You can stitch around the patch's edges to make it more durable.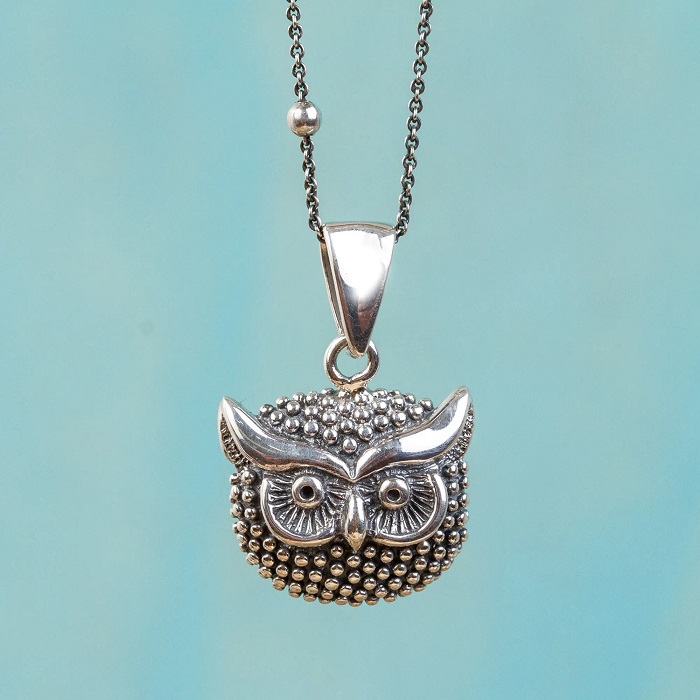 Details on the necklace and chain are made by hand and are very well done. Both the pendant and the chain are made of oxidized 925 sterling silver. Stylish, elegant, and easy to wear every day, these clothes will add to your charm and charisma. The owl emblem necklace is stylish and simple. It will bring you wisdom and become your favorite piece of jewelry.
>>> Maybe you're interested in the following:
It can be fun to choose the best gifts for bird lovers, whether for a special occasion or just to say, "I'm thinking of you." So give these gifts to your bird friend, and he or she will never forget you. Besides, these ideas from Oh Canvas were carefully chosen for you to use as a guide. I hope that your friend will think well of you.