Both ducks and those who adore them are vibrantly unique individuals. Some people are funny and cute. Some people stand out and are odd. Others are grand and regal. In this list, Oh Canvas has made an effort to include both goods for kids and gifts for duck enthusiasts that reflect all of the animal's traits. No matter who you are shopping for, you will enjoy looking through these creative gifts for duck lovers.
Cutest Gifts For Duck Lovers
1. Funny T-Shirt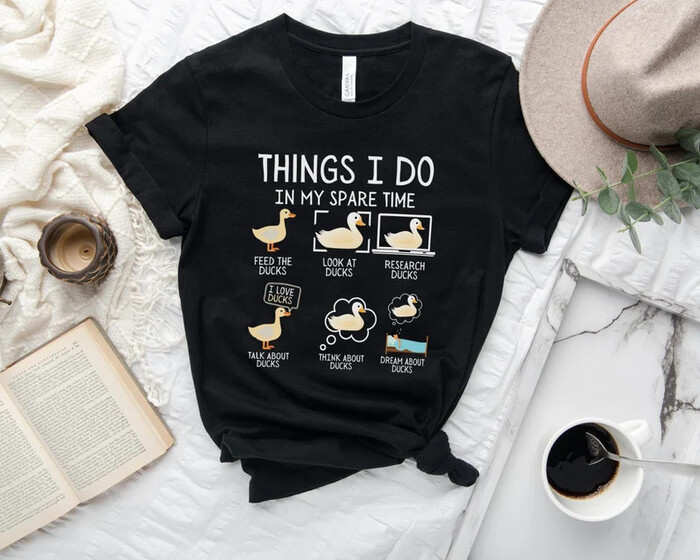 This T-shirt is perfect for your boyfriend or husband, whether he enjoys ducks or is a farmer! He doesn't have to hunt, though! The humorous, eye-catching shirt is made of 100% cotton and will make an excellent gift for the duck-lover in your life.
2. Vibrant Duck Umbrella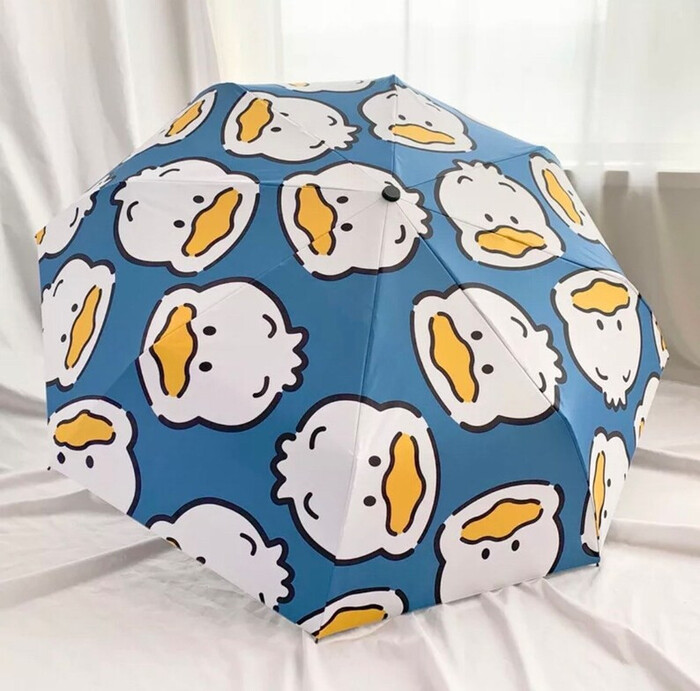 While people may not enjoy the rain, ducks do. We lack that particular oily covering that would shield us from the rain. Therefore, duck enthusiasts will love this adorable umbrella to keep them dry.
3. Glass Sculpture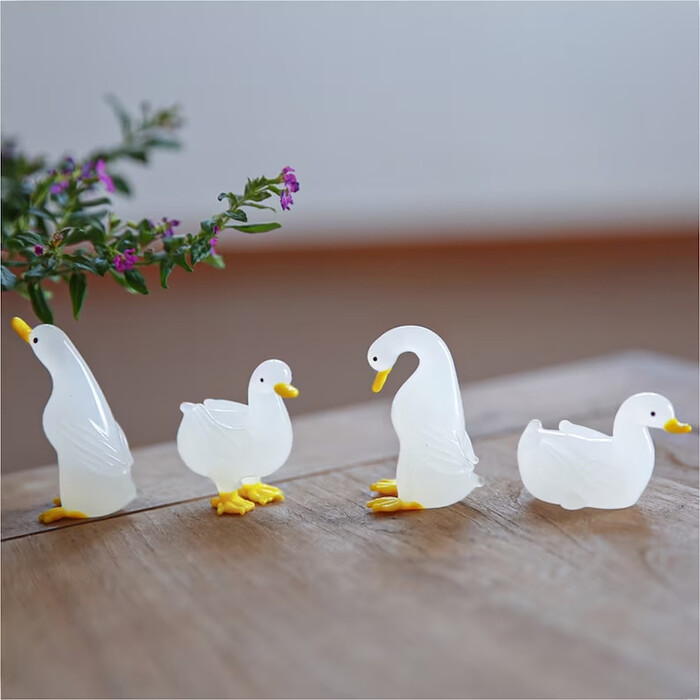 Ducks may be cuddly and adorable, but that doesn't mean they can't also be sophisticated. Any home of a duck enthusiast will sparkle with these elegant sculptures. These charming duck sculptures are stylish yet useful gifts for duck lovers that you should consider.
4. Duck Sitting Decoration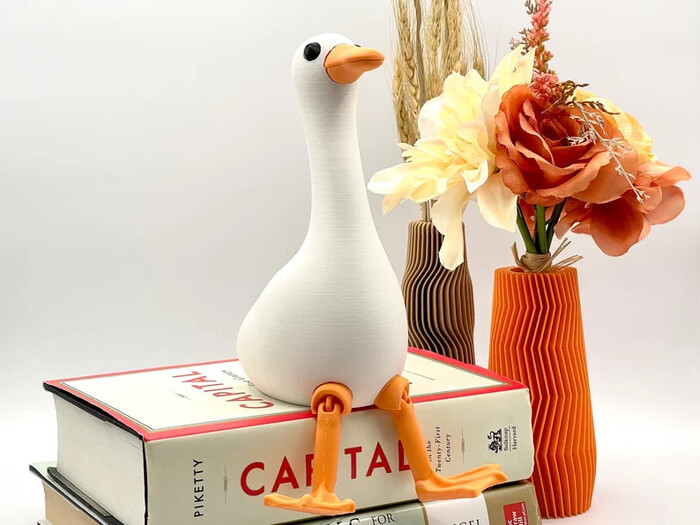 Think about surfing the waves at the beach, gliding down a leisurely river, or floating in a pool. Without these absurd inflatable duck drink holders to keep their beverages aloft, no pool party will be complete.
5. Toy Donald Duck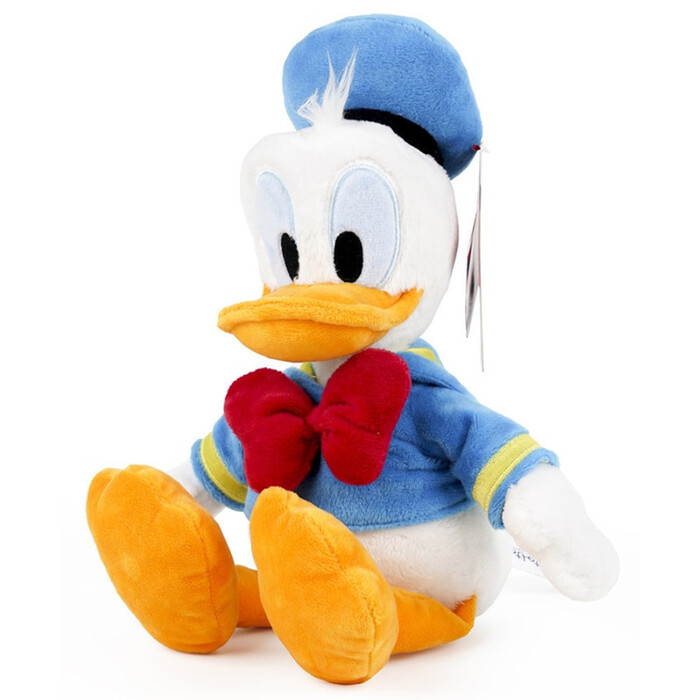 Through Mickey Mouse Clubhouse, young people have been introduced to the popular toy Donald Duck. Get children a cuddly Donald Duck to cuddle with at night.
6. Duck Mouse Pad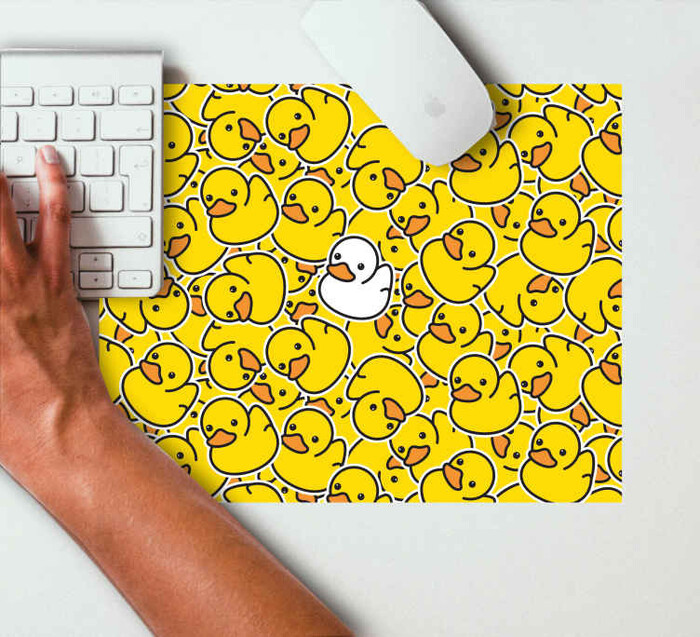 Gifts don't have to be expensive or elaborate to be appreciated; instead, focus on getting them something they'll use. These mousepads will breathe new life into their mundane workplace.
7. Duck Seat Covers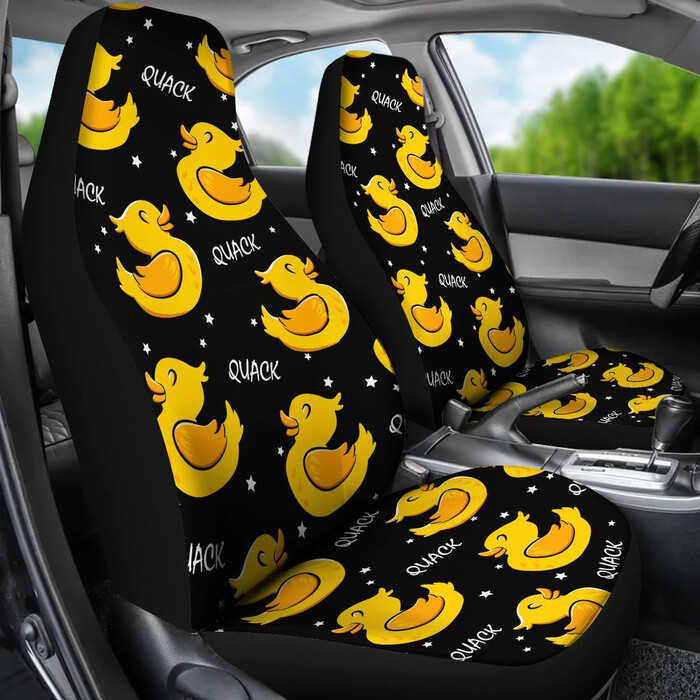 These duck seat covers can be used to decorate their vehicle. They not only make an impression on anybody entering the car, but they can also shield the seats from various outside factors.
8. Duck Phone Case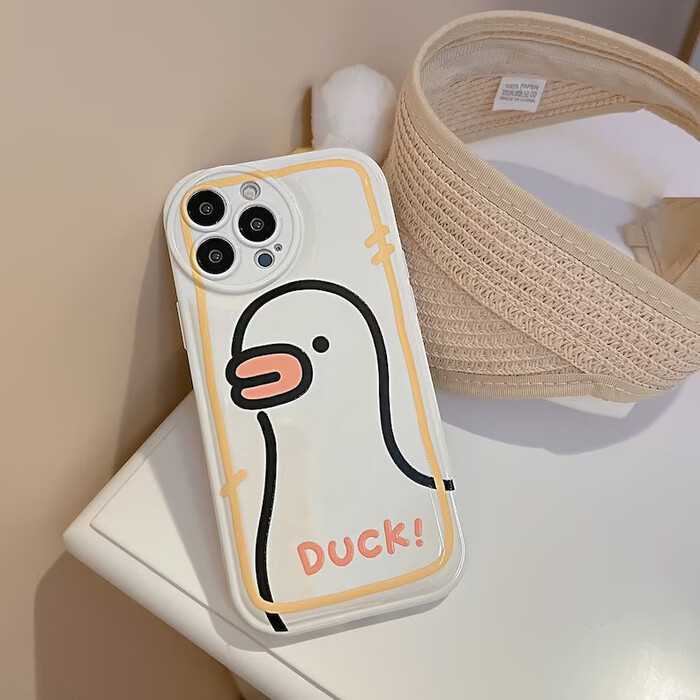 Gifts like this novelty duck are fantastic for men, women, and even teenagers. They are ideal gifts for duck lovers in your life because they are fashionable and adorable. Teenagers, ladies, and men can all use this distinctive phone case.
9. Duck Shower Curtain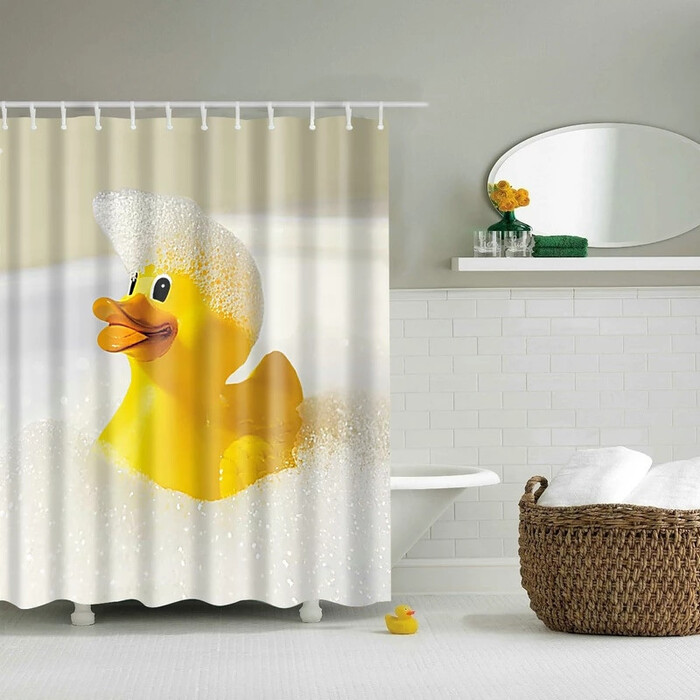 Don't you think shower curtains would make thoughtful gifts for duck lovers? Not this yellow duck shower curtain, though; it's so adorable that anyone would want it, let alone a duck enthusiast. Here's the perfect housewarming present for a fan of ducks. Don't forget to get a few hand towels with duck designs to finish the effect!
10. Personalized Mug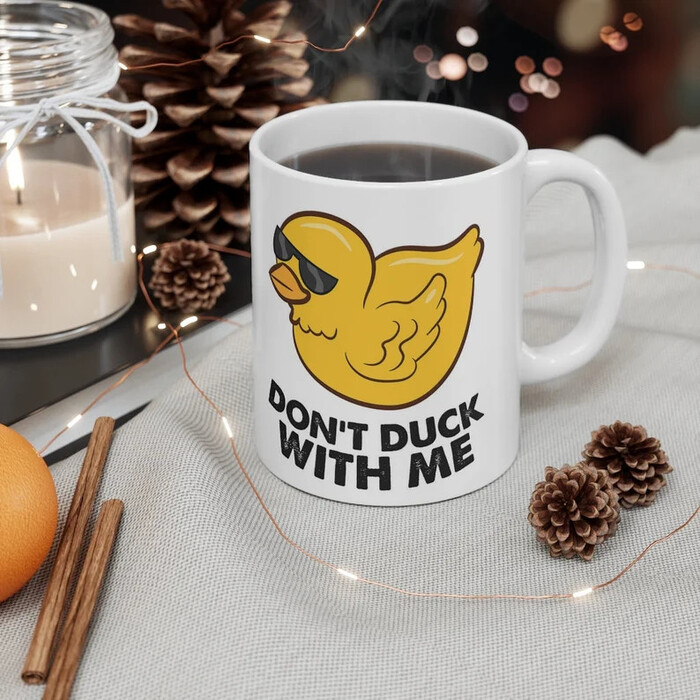 A "What the duck?" A coffee mug is a perfect way to convey your enthusiasm for ducks. It will make a fun and unique gift idea if they enjoy coffee! Every time they sip their coffee, they will think of you.
>>> Recommend reading: 41 Wonderful Gifts For Turtle Lovers They Will Actually Want
11. Duck Shoes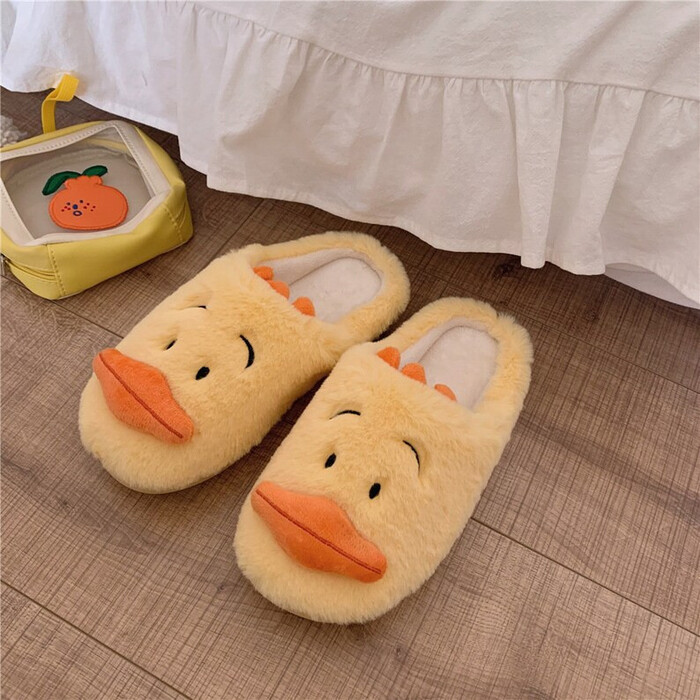 Are you trying to find warm gifts for duck lovers? Your duck-loving wife or girlfriend's feet will stay warm in these adorable yellow slippers! It'll be the perfect gift for her birthday or Valentine's Day, and she'll adore everything about it!
12. Cute Tote Bag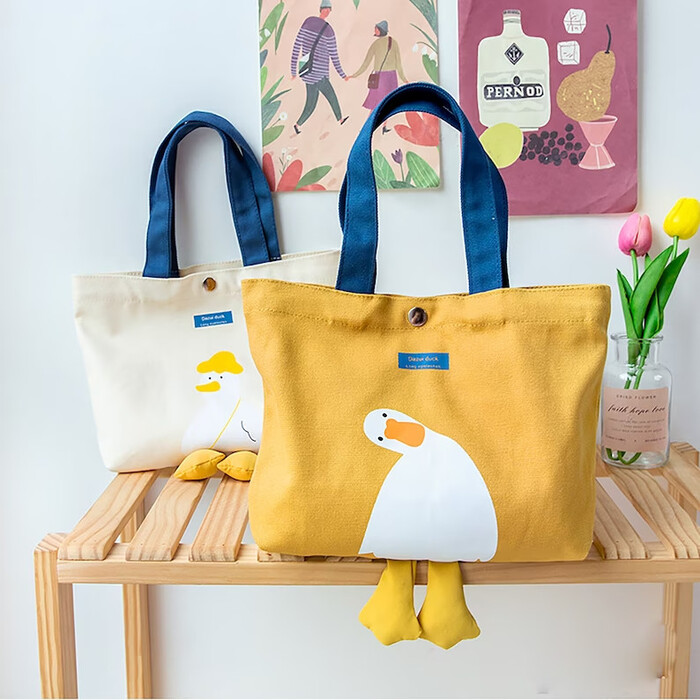 Is this not the cutest tote ever? This is very lovely, and not only if you like ducks. It's stunning and useful, and it will surely make them grin. Because of this, I can't help but suggest this tote bag for your loved ones as a birthday or "just because" gift.
13. Duck Bracelet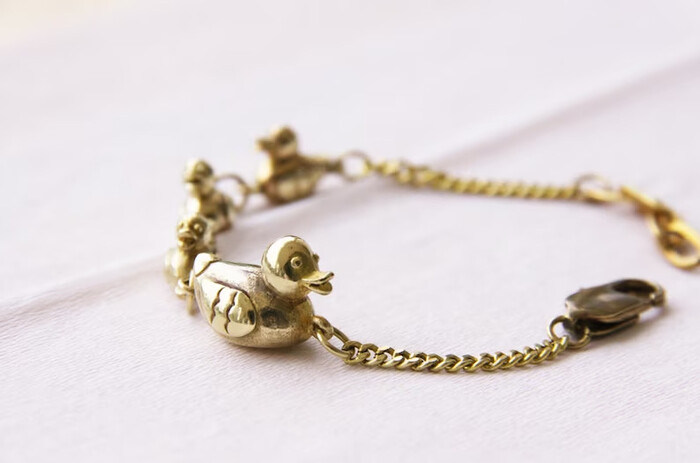 Your special someone will love receiving this charming charm bracelet as a birthday gift. Additionally, it would be wonderful graduation present for her. Give this lovely present to a duck enthusiast as a surprise!
14. Ducky Soap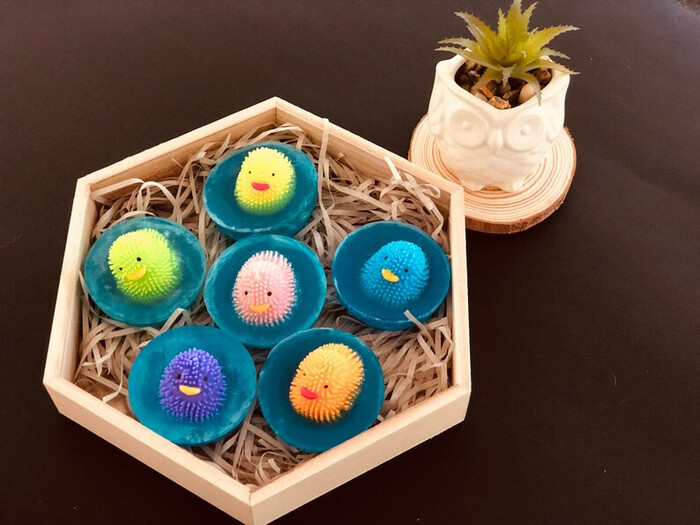 Why not give someone another lovely soap gift with a duck design during their birthday or first birthday celebration? Whether children or adults, your beneficiaries will love bathing in a tub of these colorful soaps.
15. Duck Kitchen Towel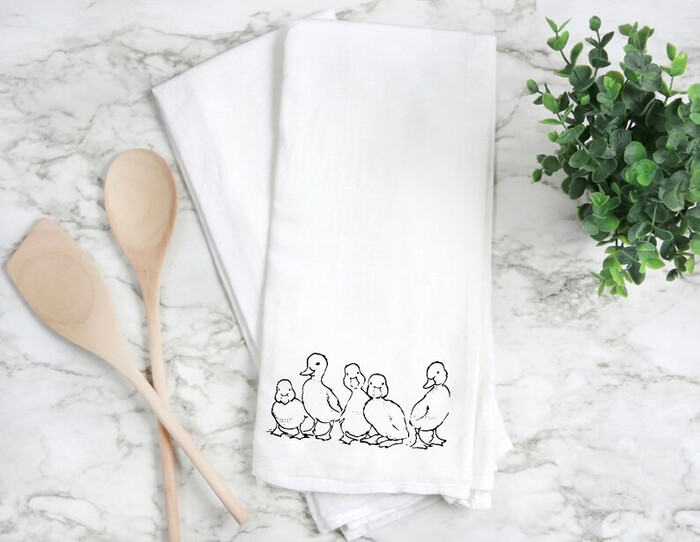 A lovely and enjoyable way to liven up a duck lover's kitchen decor is with a duck kitchen towel! Aside from being practical and machine washable, it can be customized in any color other than white. These are the ideal housewarming gifts for duck lovers.
16. Duck Toys Car Ornament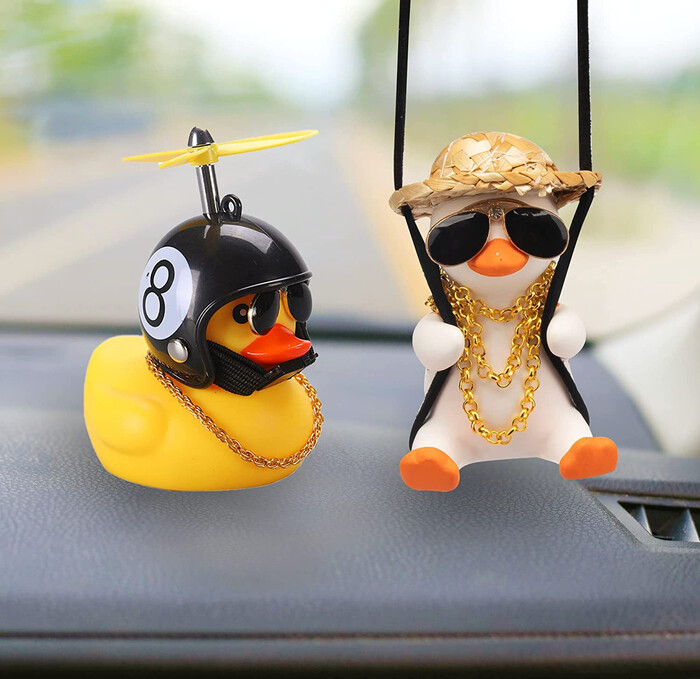 These fantastic tiny duck toys are perfect for any duck enthusiast's automobile. Each duck has a special camouflage headpiece that adds to its adorableness.
17. Duck Tub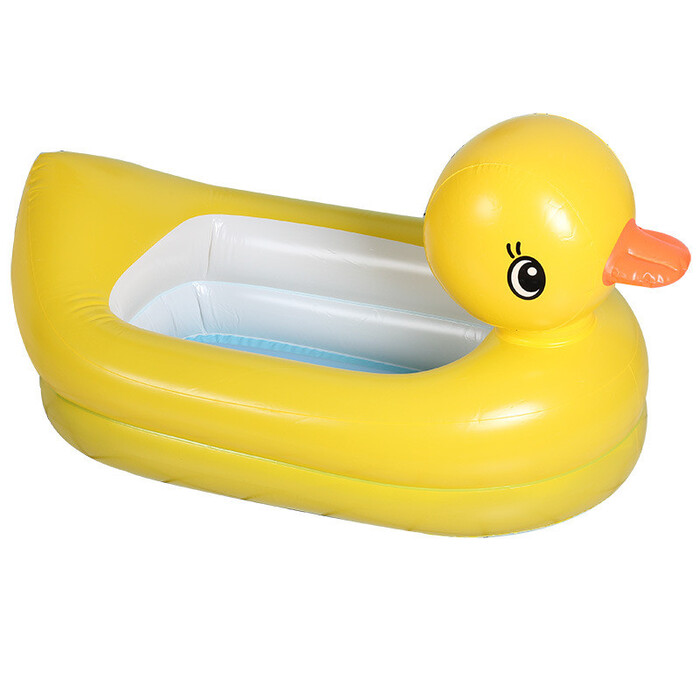 Babies will enjoy taking showers in this beautiful duck-shaped tub. To give the kids the utmost comfort, it is completely padded. The bottom has a non-slip material, making it easy to blow up and blow down.
18. Duck Coffee Cup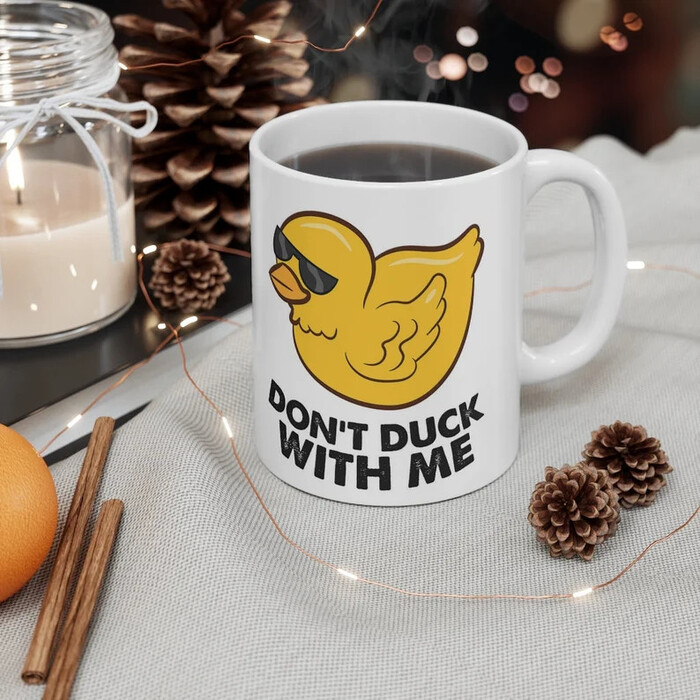 This unusual coffee mug features a small duck within, and it is an incredible work of art. This is a fantastic gift idea for those who enjoy watching ducks while sipping tea or coffee.
19. Duck Design Gift Set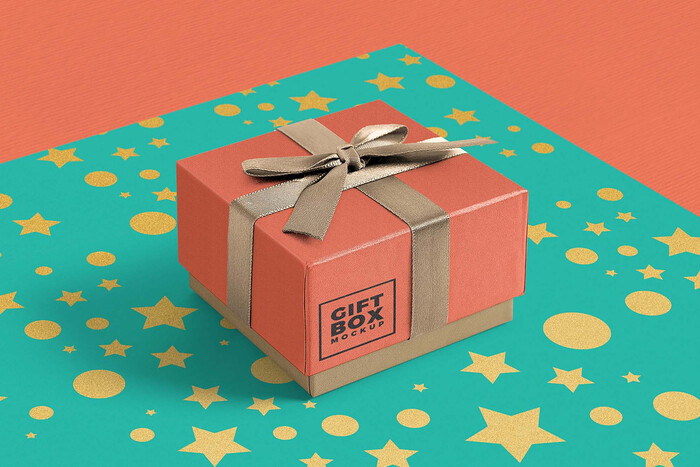 A gift box filled with pretty trinkets is a great option if you're stuck on what to get them. You can fill this box with mirror compacts, combs, or duck-designed soap bars.
20. Wooden Ring Dish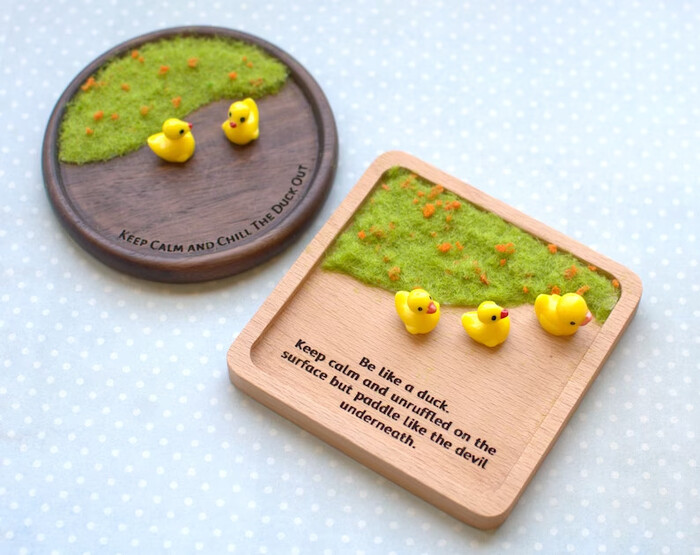 Duck enthusiasts would enjoy this present. In this jewelry dish, they can keep all of their favorite accessories. It also animates the space and produces a lovely home décor. Each piece is skillfully made from premium wood, guaranteeing it will last many years of use.
21. Duck Keychain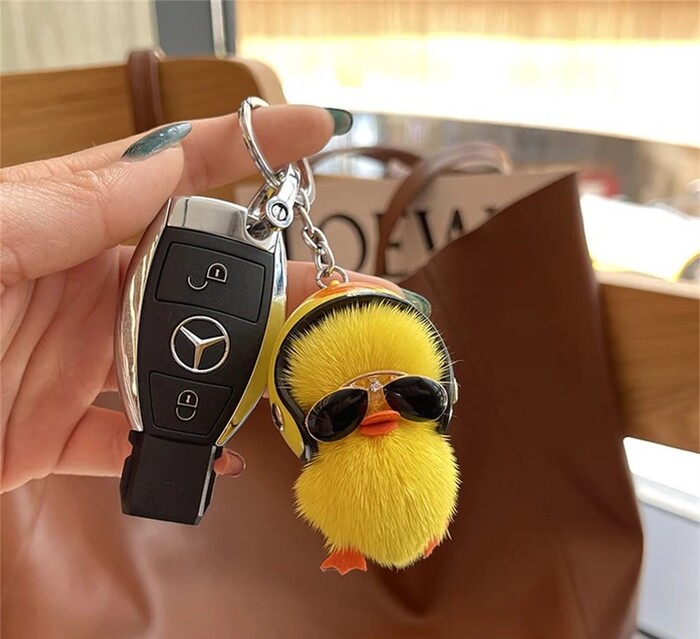 You can't go wrong choosing these keychains as a meaningful gift for duck lovers. They can chuckle whenever they see these amusing ducks.
22. Cosmetic Bag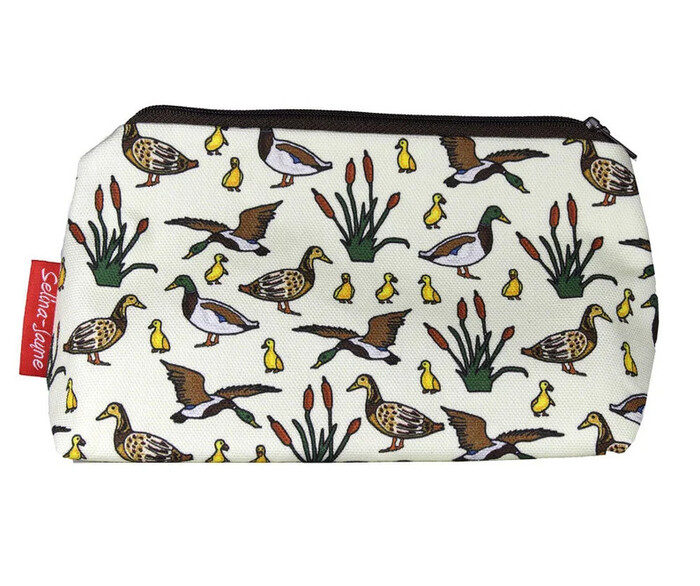 Almost every woman out there needs a unique makeup case. This case has colorful ducks that appear to be from Asia and is elegantly made. It has adequate space to accommodate all of the user's travel necessities.
23. Duck Necklace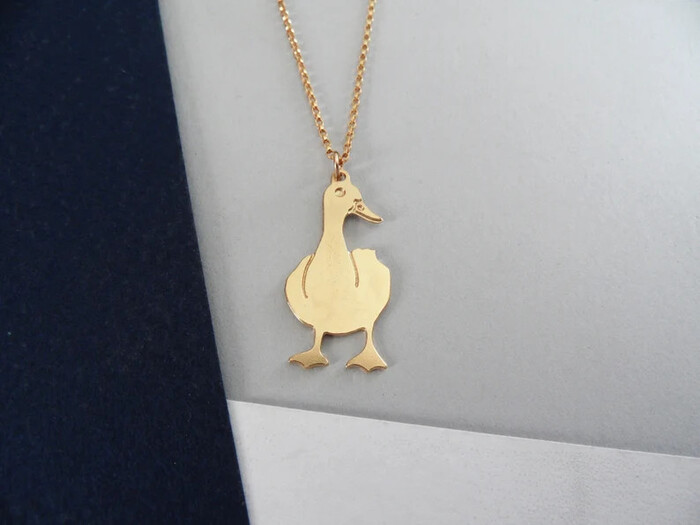 This list would be incomplete if these stunning necklaces were not included. Whether you like ducks or not, you will be brokenhearted by this lovely necklace. Your beloved will undoubtedly treasure this gift for a very long time.
24. Candy Ducks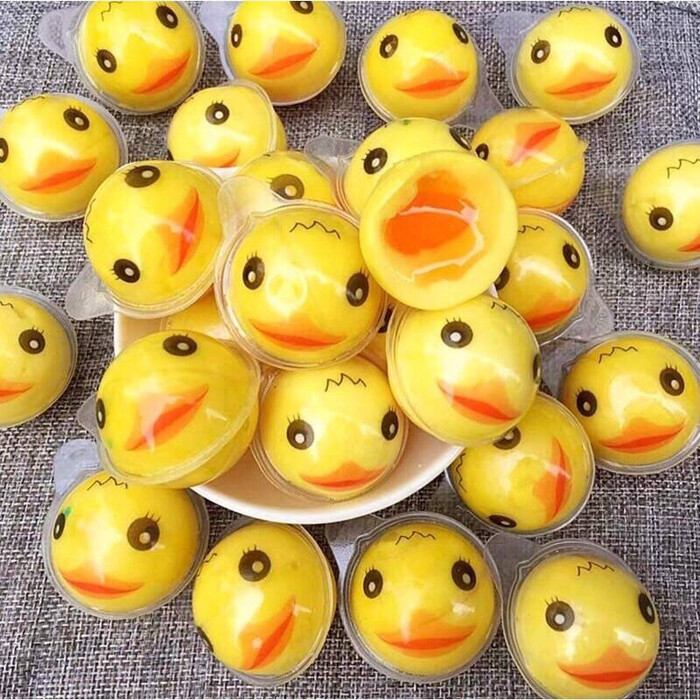 Do you know a sweet-toothed duck lover? These adorable candies with a lemon taste are the ideal treat. They make excellent decorations to put in a present bag or to go with a cake. Also, think about using these for baby showers.
>>> Recommend Reading: 36 Perfect Gifts For Bird Lovers That They Will Remember
Unique Gifts For Duck Hunters
25. Cufflinks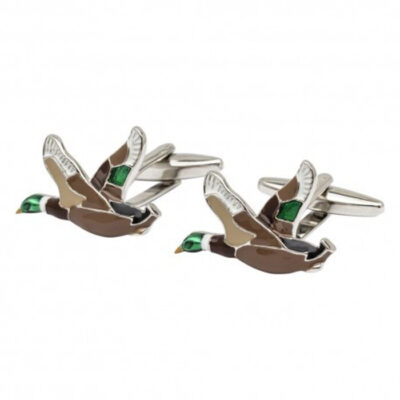 A pair of classy cufflinks will surprise and delight him. Any of his outfits will look remarkable with these added. A duck enthusiast will never refuse this amazing present.
26. Vintage 1950s' Flying Ducks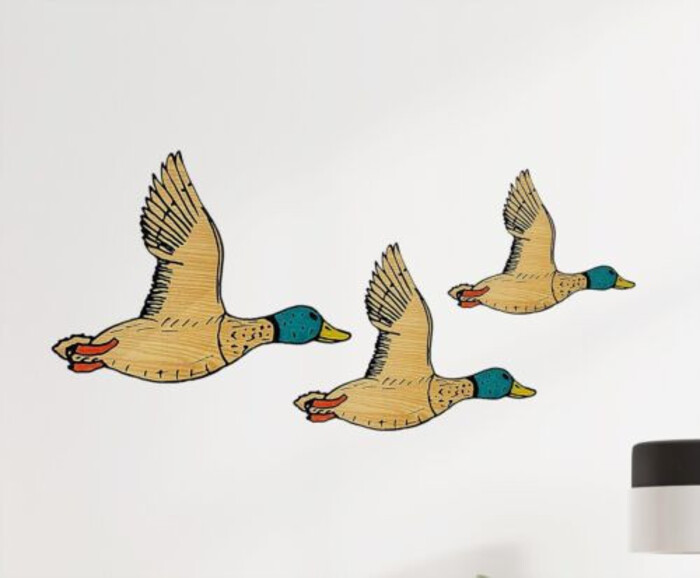 When hung on the wall, these unusual ducks will create a stunning work of art. They combine traditional, rustic, elegant, and modern elements. This specific wall decoration enhances every room.
27. Custom Metal Sign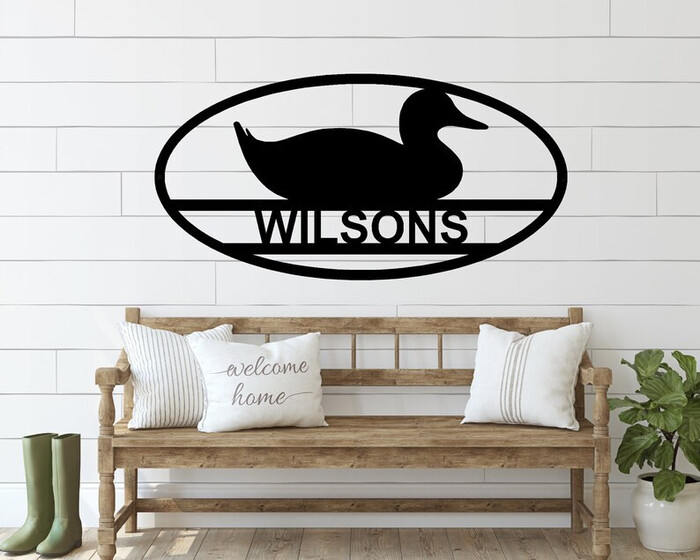 Their rural home or duck-themed space will brighten up with this duck sign. You might add the name to a family sign, make it smaller for an address sign, or write "WELCOME" on their front porch.
28. Duck Tumbler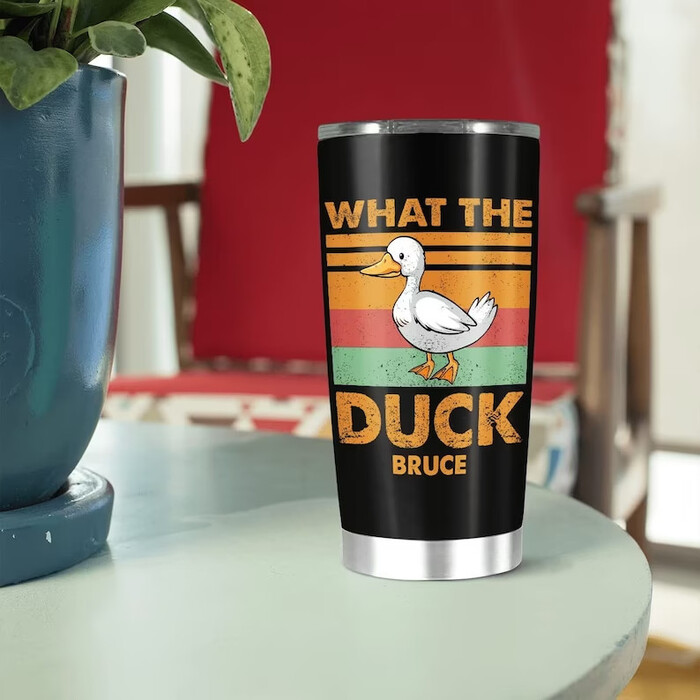 This gift would make someone in your life who appreciates duck hunting very happy. This picture of a duck completely encircles the tumbler. You will surely smile at the thought of it when you sip your favorite beverage. It will make a wonderful gift if you personalize it by adding your name. People who hunt birds would appreciate this tumbler on their outings.
29. Etched Globe Decanter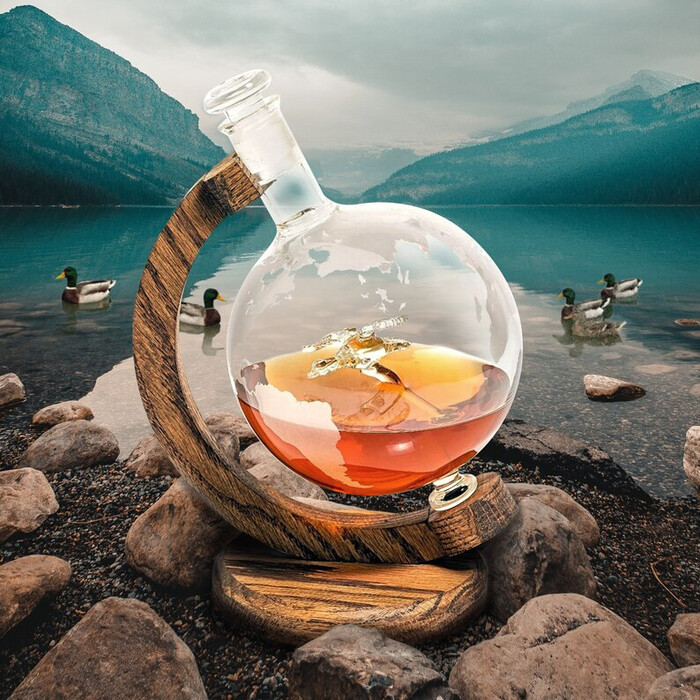 Nothing compares to decanter sets as superb gifts for duck lovers! When they visit their home, their visitors will fall in love with the stunning engraved decanter.
30. Duck Kitchen Towel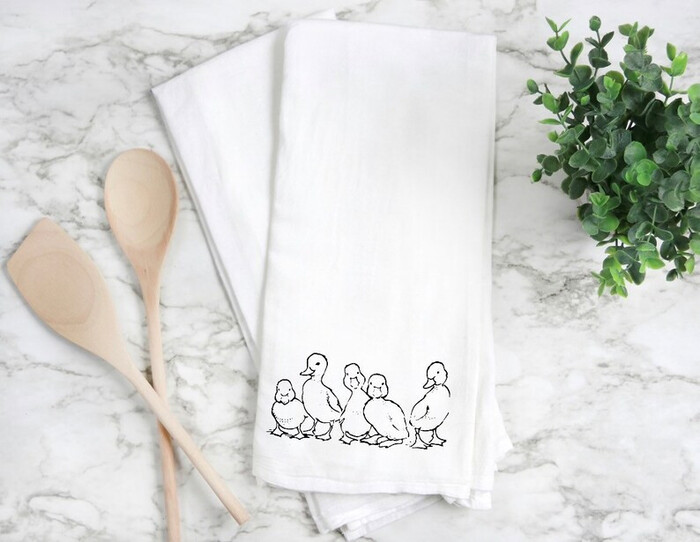 This cotton tea towel with a white background is attractive and highly absorbent, making it easy for the receiver to dry a mountain of dishes. Combined with the carved snack bowl, which is also on this list of "gifts for duck lovers," it would make a lovely stocking stuffer.
31. Souvenir Duck Figurine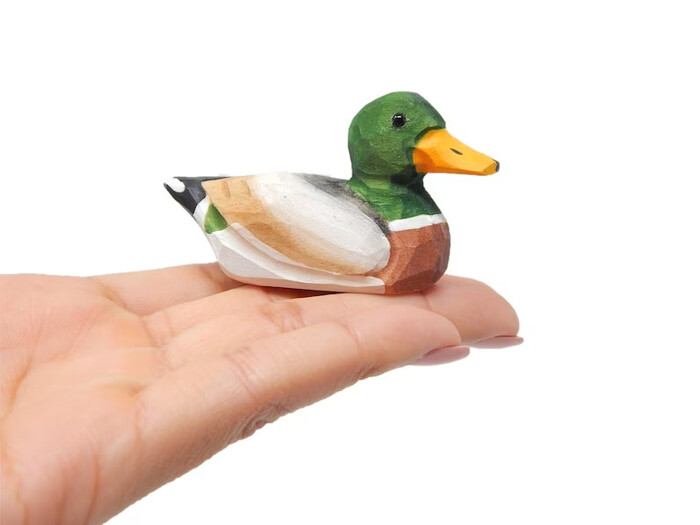 This custom wish jar would be a wonderful present for your best friend, sister, or mother. Make something special and memorable that they will keep with them always.
Encourage a friend with this sweet best friend present if she is moving away from school, leaving for a new job, or is simply having a bad day. It's also a great option for a one-of-a-kind gift for your bestie on her birthday, Christmas, or as a bridesmaid present.
>> Maybe you're interested in:
There are various ways we might encourage our duck-loving friends to reflect the great love of their beloved animal. No matter if it's a unique necklace, an encouraging t-shirt, or a gift to conservation made in their honor. We hope this list will help you locate the best gifts for duck lovers.