What to get a mom who wants nothing? This task is not easy at all for any son or daughter. But what's special is that the personalized gift for mom always has a charm that wins your mom over. If you're bound to surprise your mommy on her upcoming birthday, Mother's Day, or "just because", don't miss out on Oh Canvas's list of the best custom pieces below. Browse each present, and we're sure that you'll find one thing that results in a happy tear or two on your mom's face.
Personalized gift for mom ideas on her birthday
1. Birth Month Flower Subscription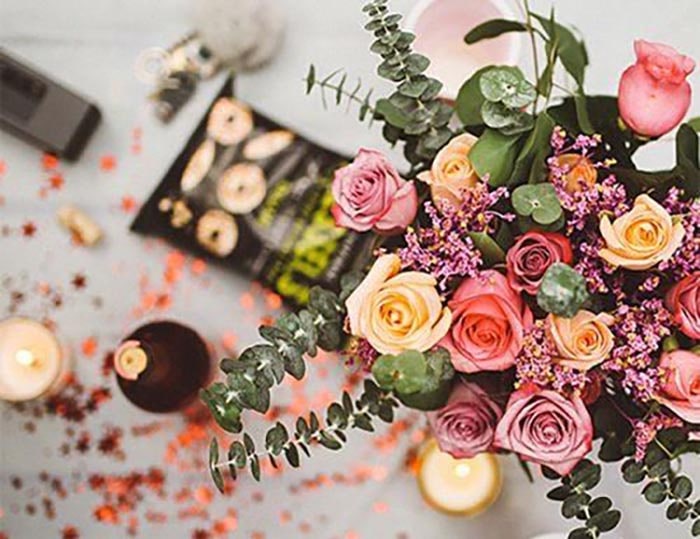 Extend her special birthday for one to two months by sending her a floral subscription every week. Choosing birth month flowers of hers and her family is an excellent way to bring your gift to the next level. These sentimental pieces will brighten her home and bring a smile to her face.
2. Custom Handwriting Bracelet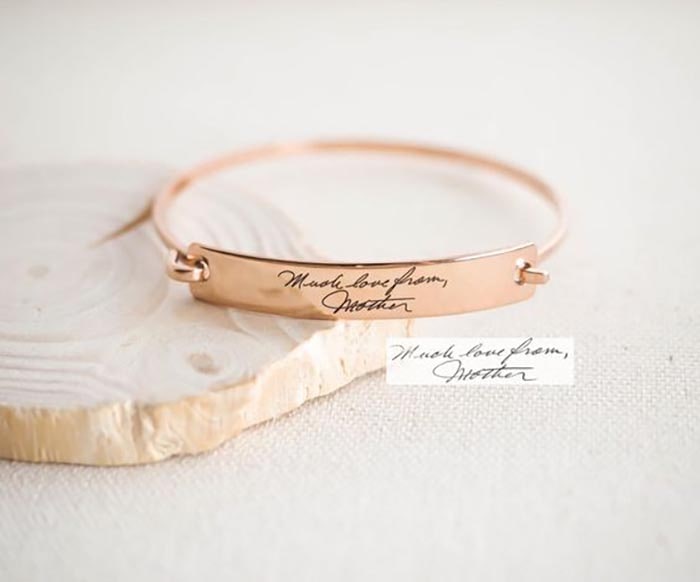 Surprise your mom with a meaningful handwriting bracelet that she'll treasure for years to come. She can wear this piece of jewelry all the time and feel how much you care whenever she looks at it. It's one of the most sentimental custom gifts for mom that's worth spending.
3. Custom Message Shortbread Cookies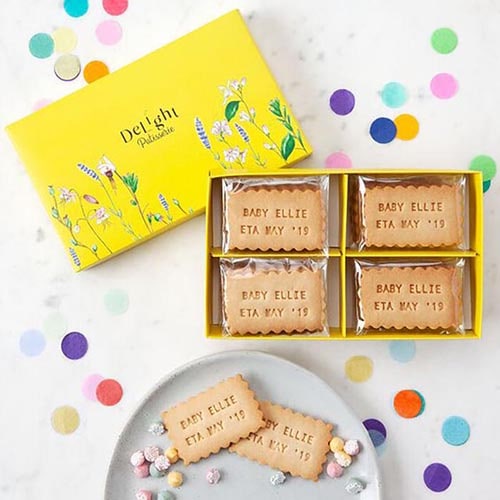 These buttery biscuits are perfect for saying "I love you," "Thank you for raising me," or "You're the best mom ever". They are heartfelt personalized keepsakes for mom that won't go unnoticed.
4. Recipe Cutting Board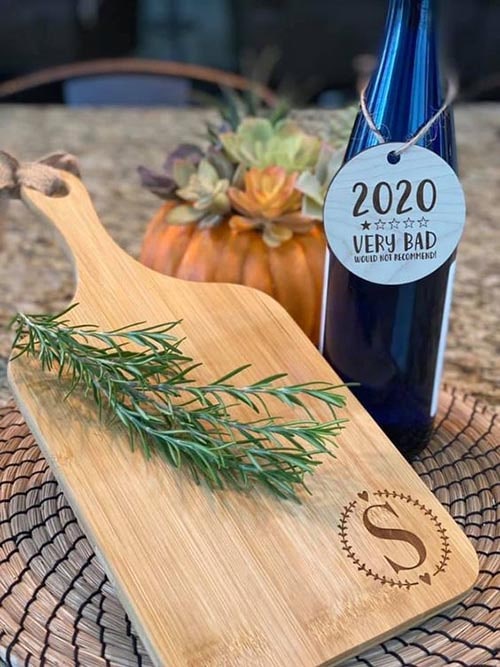 If you're looking for an impressive personalized gift for mom, don't miss out on this cutting board. A unique bamboo one engraved with your mother's famous lasagna recipe is a far more memorable keepsake than any award.
5. Custom Throw Pillow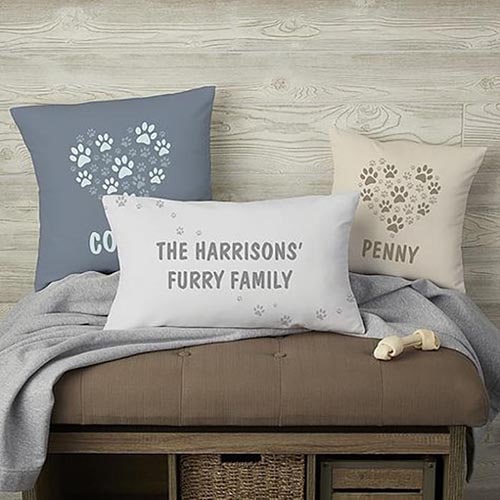 A soft throw pillow is a great way to show your mom how much you care about her. You can customize it with a family name or photo to make it one of the unique custom gifts for Mother's Day. Her birthday will be warmer and more special than ever before thanks to your lovely present!
6. Photo Canvas For Mommy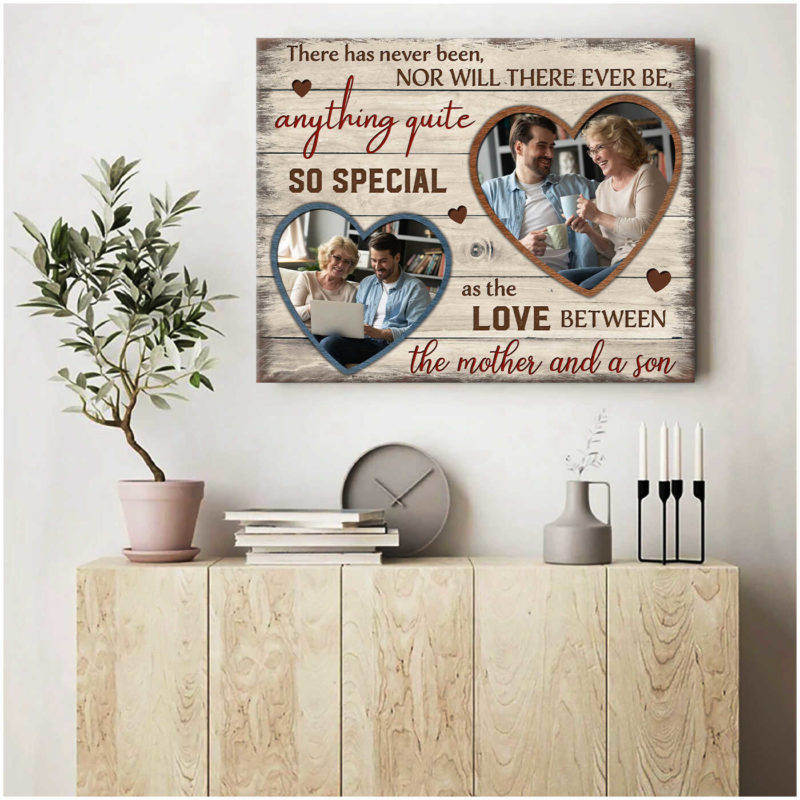 Every mother appreciates the memories she has with her family. The custom canvas print is a gorgeous keepsake that preserves her favorite moments. This excellent personalized gift for mom will add the warmest touches to her living space.
7. Personalized Wooden Rolling Pin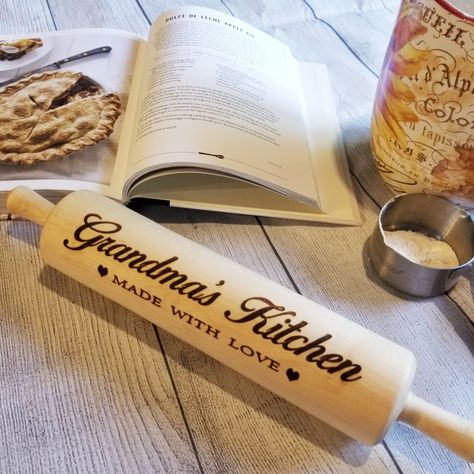 If your mother has had a passion for baking for years, she'll be happy when receiving a wooden rolling pin from you. By personalizing it with her initials or an inspirational message, your gift will earn itself a place of honor in her kitchen. Don't skip this helpful piece when looking for the best personalized present ideas for mom.
8. Personalized Keepsake Frame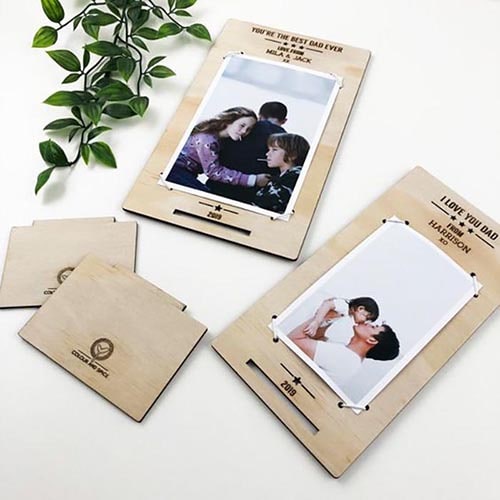 Spruce up your mom's nightstand with a silver memento frame that has her favorite photo with her family. Customize it with her name, a special date, or a meaningful message from you to show how much you love her. It'll be one of the most touching customized gift ideas for mom that won't go over the top.
9. Custom Leather Tote Bag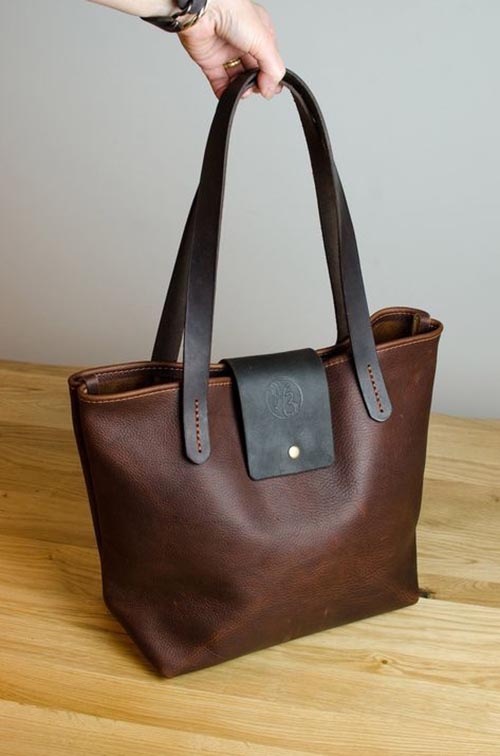 An elegant and stylish leather backpack will brighten up your mom's birthday. Opt for one with spacious sections to organize everything from her keys to diapers, cream, wipes, and snacks. Personalizing it with your mom's initials is a brilliant way to add an extra special touch to the present.
10. Personalized wood photo calendar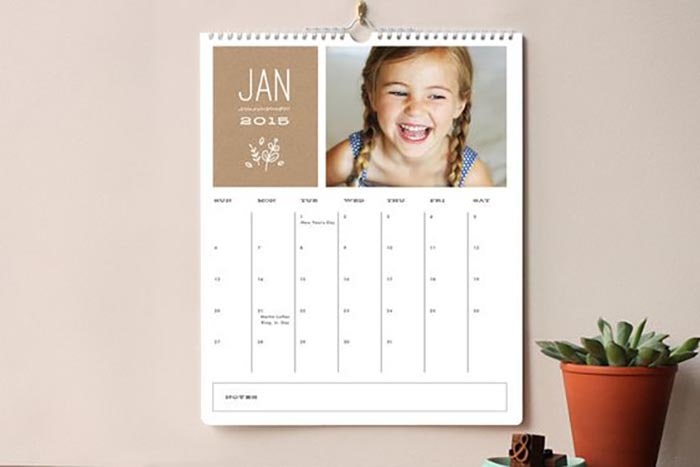 A photo calendar is a brilliant way for moms to show off their best photos of their kids, grandchildren, or the whole family. It's an adorable decorative item that your mother will hang in the most visible corner of her room. She'll treasure this meaningful personalized gift for mom for a lifetime.
>>> Recommend reading: Top 40 Easy-to-use Tech Gifts For Mom To Elevate Her Life
Personalized Mother's Day gifts that she'll actually use
11. Mother & Daughter Necklace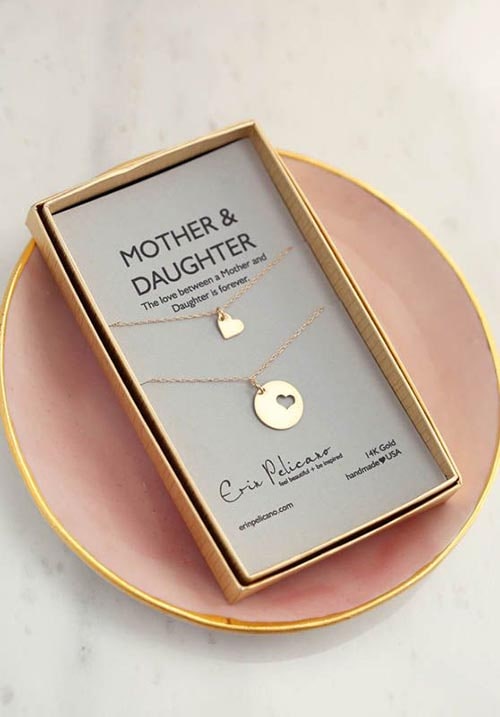 You can't go wrong with this mother-daughter necklace when finding the best custom gift for mom. It's a symbol of your eternal love, showing how much she means to you. We're sure that your mom will burst into tears when unwrapping this special present from you.
12. Personalized Handmade Candle
To make these unique handcrafted candles into the ideal personalized Mother's Day gifts, customize them with your choice of scents and messages. Opt for fresh floral scents, sweet orange, or warm wood to highly please your mom's taste. She'll love using these candles while she's bathing, meditating, or cleaning the house.
13. Personalized Photo Phone Case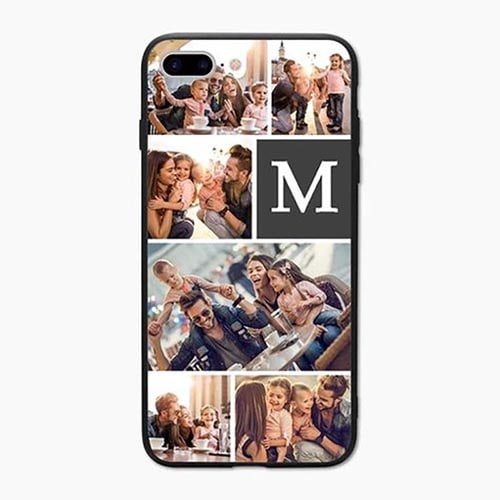 Even if mom's phone is already stuffed with family photos, it's still good to have a few to show off. These excellent personalized photo gifts for mom are meaningful keepsakes that remind her how much you think of her every day.
14. Wooden Mother's Day Card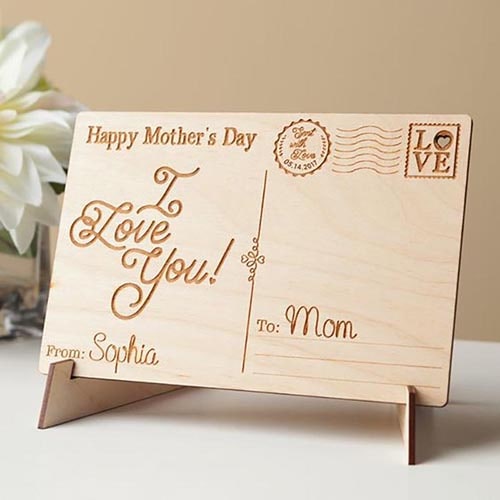 These personalized wooden cards stand out from the typical Mother's Day offers and become cherished for years to come. You may engrave a personal message on the back in the form of a handwritten greeting. Choose a card and then add this personalization option to your shopping basket to complete your order. We believe that it is a gift idea for her and you can make her sentiment.
15. Mason Jars Mom Canvas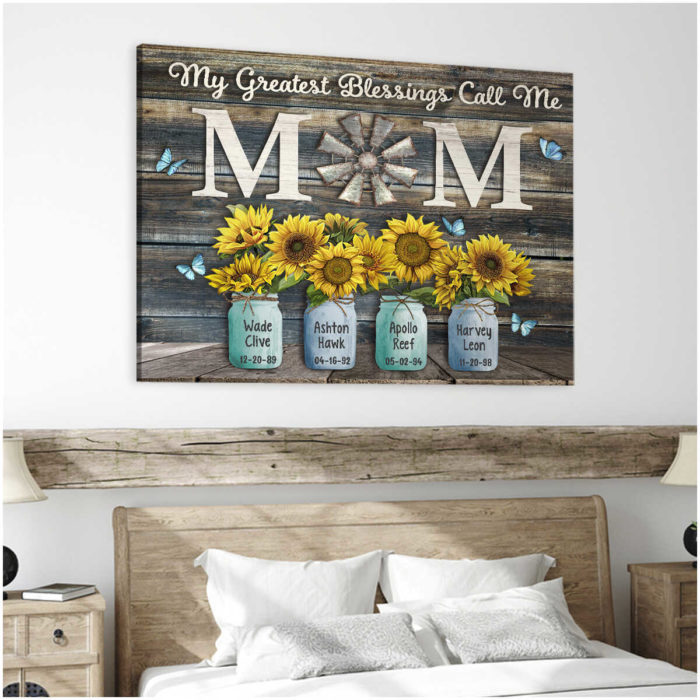 This is a special way to let your mom know she's the most wonderful woman on earth. Wherever she looks at this canvas print, she'll feel proud to have a daughter like you.
16. Family Member Signpost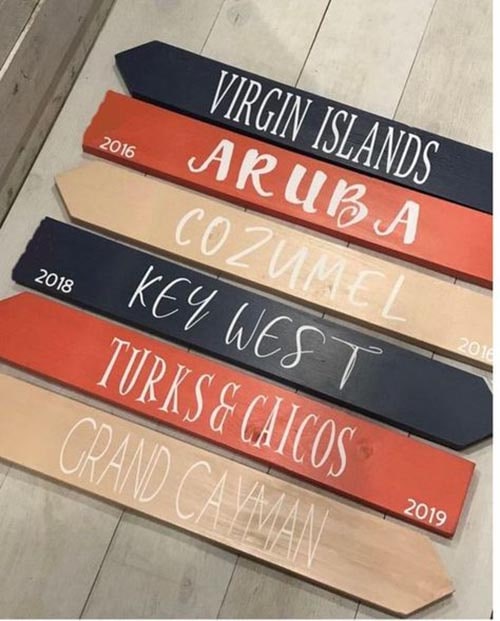 This sentimental present is a perfect way to remind your loved ones how much you miss them even when you're far apart. To make it a heartfelt personalized gift for mom, add all your family members' names on each piece of signpost. She'll love how beautiful it shows up and warms up her living space.
17. Custom Fingerprint Jewelry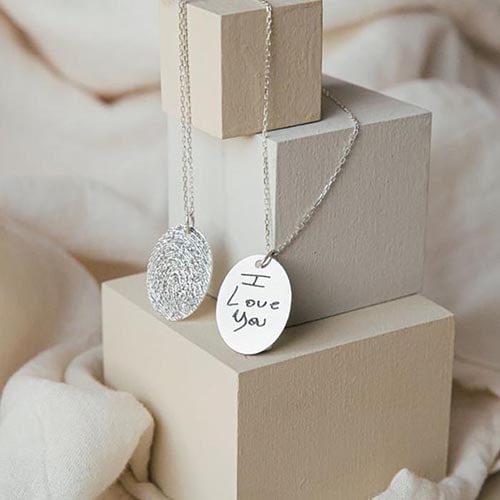 Let your mom know how much you love her by giving her this sentimental necklace. You can choose to inscribe the fingerprint of your own, your mother, or your child to make it the best present that she's received so far. Every time she wears this "personalized gift for mom", she'll treasure how sweet, thoughtful you are.
18. Monogrammed Straw Tote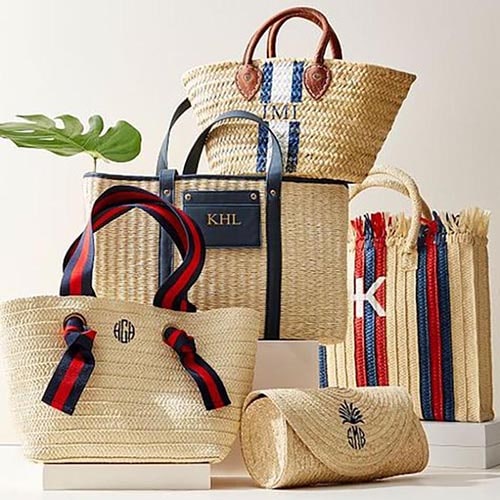 A personalized bag is a trendy and unique gift for a mother that you can wrap for her. She'll love using this "personalized gift for mom" from you when She goes out with friends or has short trips with her family. Giving this adorable present is a lovely gesture that shows how much you care about her.
19. "Grateful, Thankful, Blessed" Canvas Art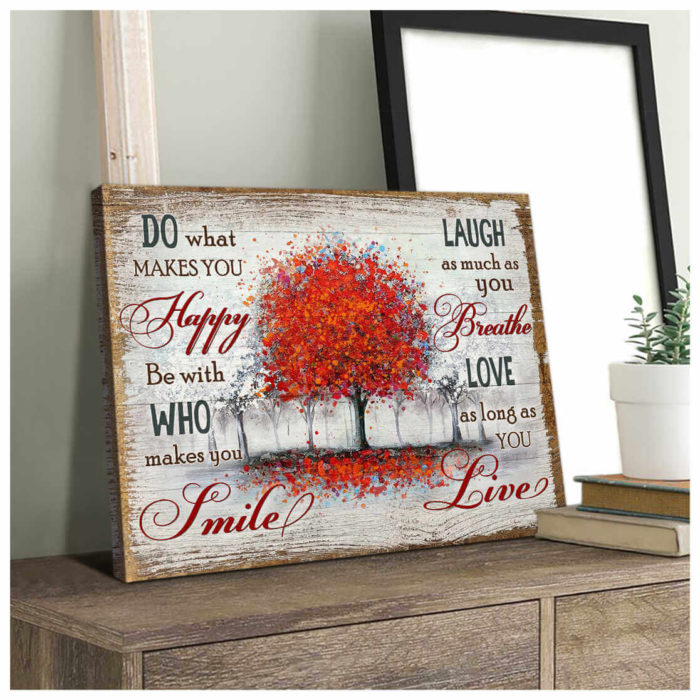 If your mom loves colorful flowers and a stunning decorative piece for her home, she'll be enchanted by this gorgeous floral canvas print. It tends to add a warm, vintage charm to any corner that she tends to put it in. This is really a personalized gift for mom that you should try.
20. Wine With Label Stickers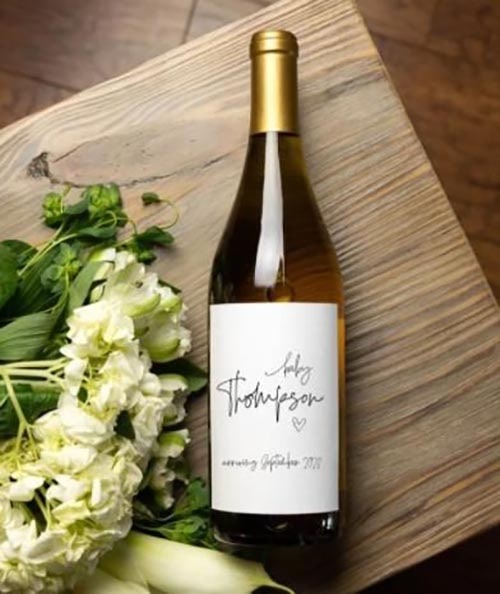 Are you still not sure what to get your mom on Mother's Day? A fancy wine collection with custom labels can make your mom's life more enjoyable. Inscribe different messages on each bottle so that your mom can feel how sweet you are whenever she opens it.
21. Engraved Ring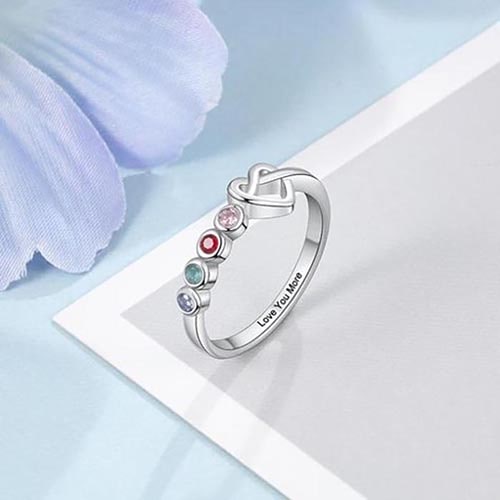 A timeless classic ring engraved with the strong word "Mama" is hard to surpass as one of the customized gifts for mom. Besides being a stylish piece of jewelry, it's a heartfelt keepsake that your mom will treasure for a lifetime.
22. Personalized Gardening Tools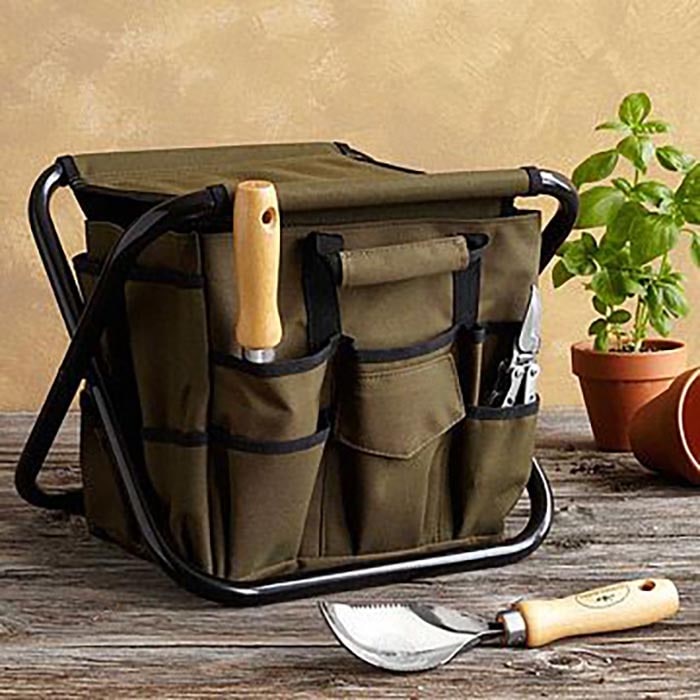 The customized tools are excellent for any mom who has a green thumb! Gigging, aerating the soil, and transplanting plants is much easier with these pieces. Add her initials or name to the tool's handle to allow her to personalize every aspect of her garden. This is a practical custom gift for mom that she'll actually use.
Read more:
Custom gifts for mom on other occasions or "just because"
23. Birth Month Flower Necklace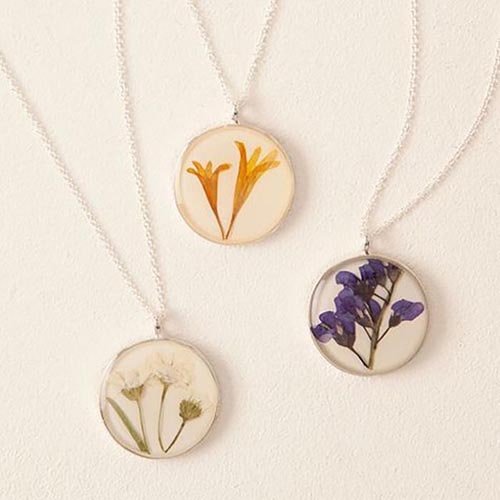 For the sentimental mom who can't resist a lovely flower, this birth month flower necklace will enchant her at the first look. It will add an elegant touch to her outfit, making her more impressive. Besides, it's a touching keepsake that she would love to show off whenever she wears it.
24. Personalized Compact Cheese Board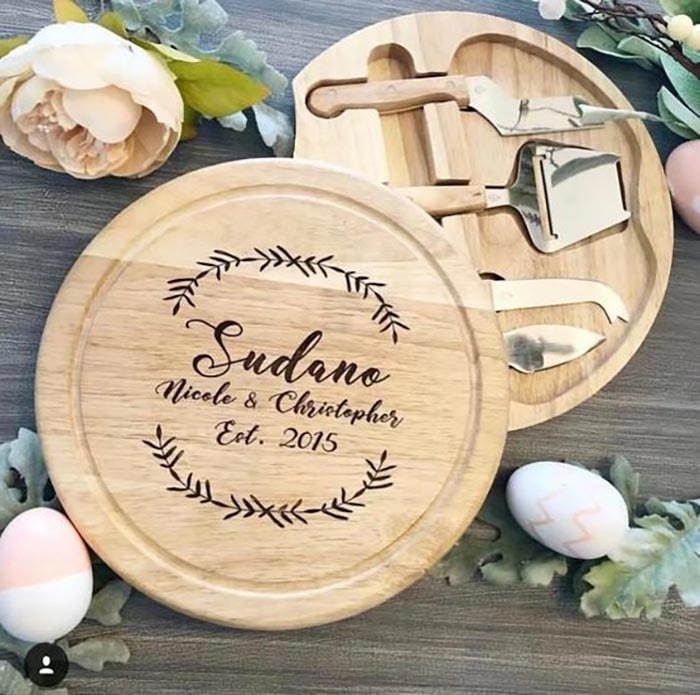 This cheese board is a unique personalized gift for mom who is a fan of entertaining. Opt for a board that can convert into a tiered server that allows her to display all of her delectable cheeses, crackers, fruits, and charcuterie in a beautiful way. Additionally, a stainless steel fork and two knives are kept in a tiny drawer on the bottom layer of the tray.
25. Personalized Cuff Bracelet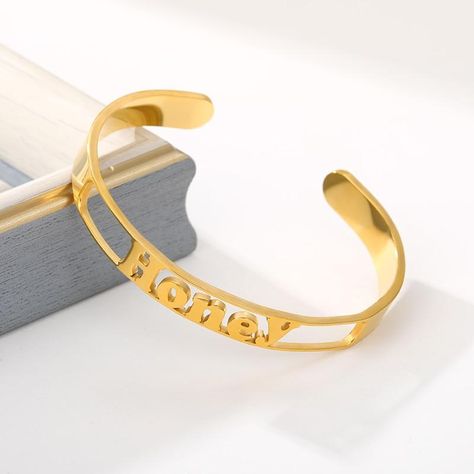 On the hunt for a sentimental personalized gift for mom that makes her proud? A cuff bracelet with her name on it is an excellent choice. She'll love how it shows up shiny and beautiful on her wrist.
26. Custom Pet Canvas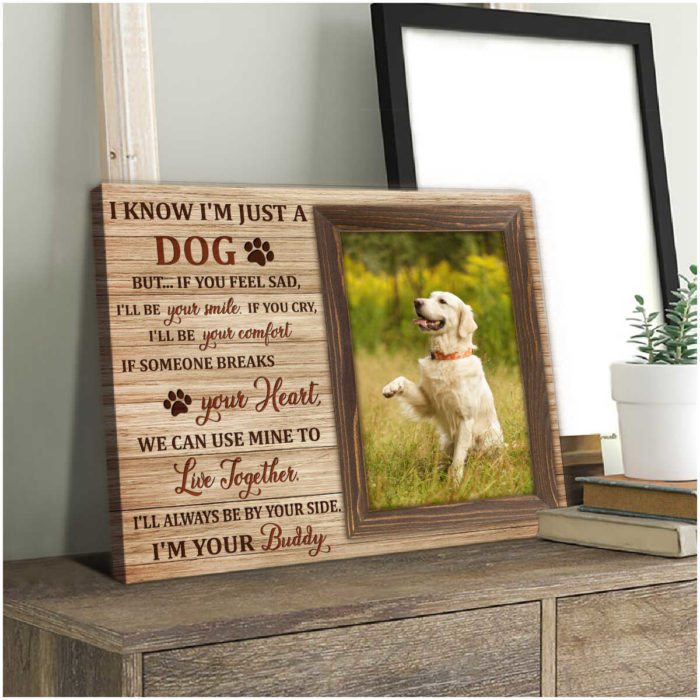 Running out of gorgeous personalized gift ideas for mom? A lovely personalized canvas funny gift for mommy won't go unnoticed. By turning a photo of your mom's fluffy friend into an adorable piece of art, you've got an amazing gift that makes her proud and loved. This print will add a warm touch to any corner of her home.
27. Personalized Facial Roller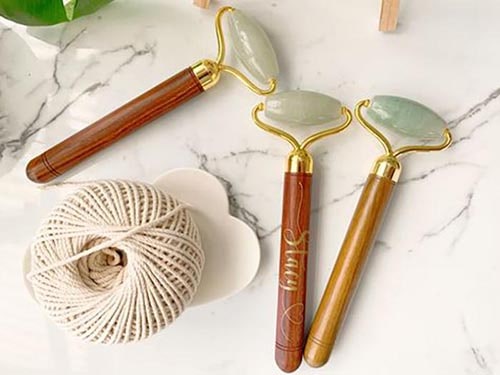 Want to really impress your mother this year? Facial rollers with relaxation and wellbeing supports are perfect personalized gift ideas for mom. They help soothe the skin, reduce inflammation, and improve circulation by providing gentle stimulation. These thoughtful presents will mean a lot to mum.
28. Mama Script Necklace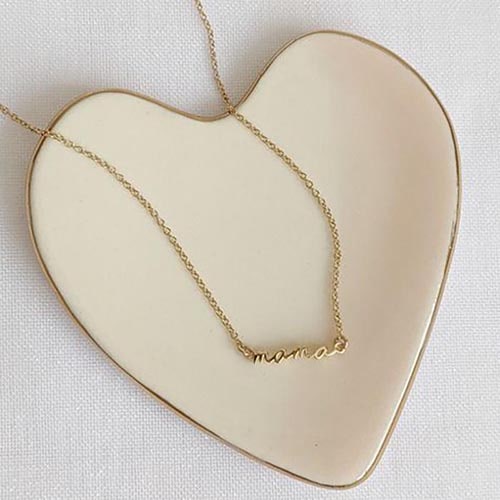 Wondering what to get for your mom on "just because" occasions? A sentimental necklace with your strong message will warm her heart. When receiving this present from you, she'll appreciate a sweet reminder that she's a strong "mother" that you love the most.
29. "My Dear Mom" Canvas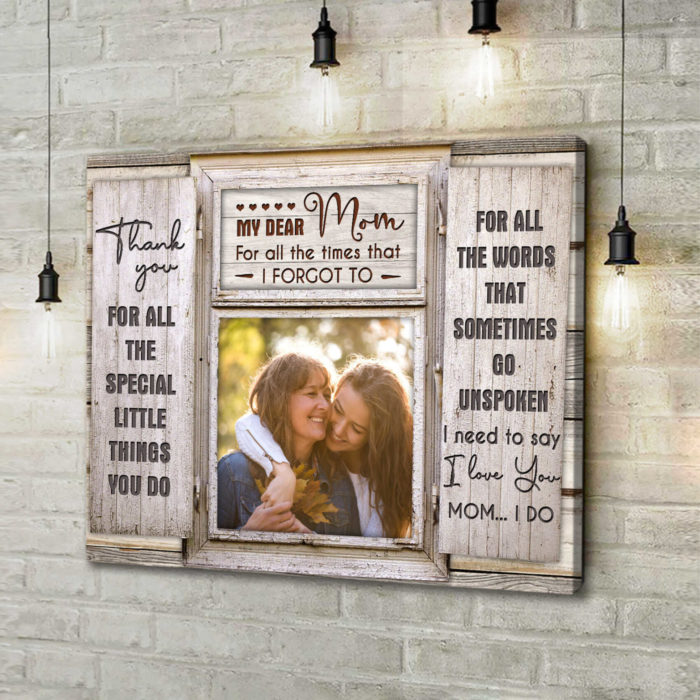 If you're looking for a sweet way to tell your mom how much she means to you, this is it. It's a meaningful keepsake that she'll be proud to hang in her room.
30. Personalized Family Flower Print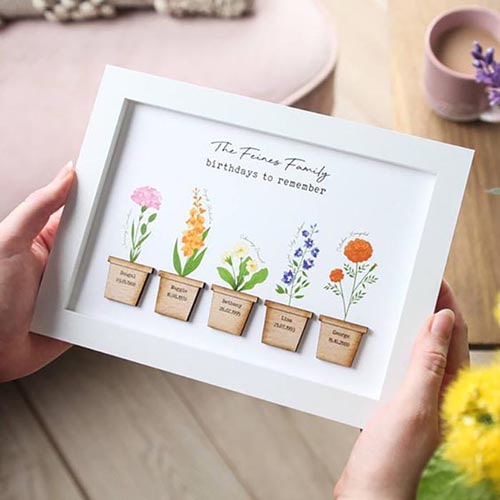 You definitely don't have to spend much to get a meaningful and personalized gift for mommy. With this family flower plaque, your mother's heart blossoms when she sees you, your children, and even your pets blooming. It can be customized with names and messages from you. Don't miss the chance to show off your love to your mom.
31. Personalized Apron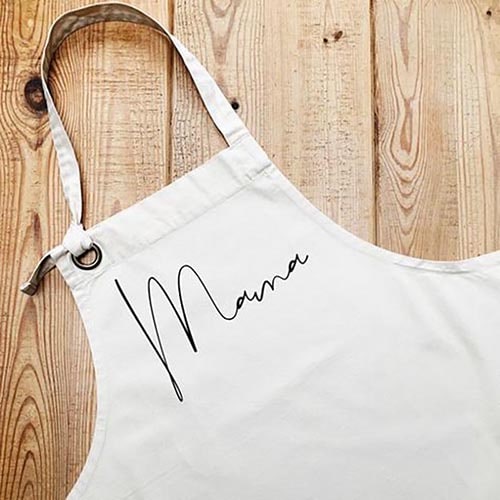 Give your mother a hand in the cooking and cleaning job by providing her with a sturdy, thick cloth apron. This is a customized present for mom who likes to look their best in the kitchen when they're cooking.
32. Personalized AirPods Case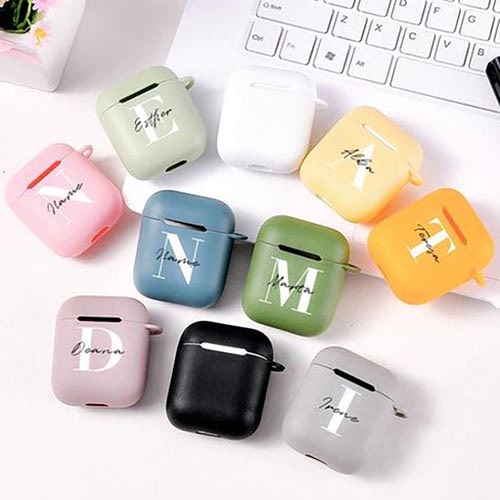 Perfect for the tech-obsessed mother in your life! It's a simple method to make her AirPods seem fashionable without making it impossible to remove or charge. Opt for an elegant design and add extra texts or messages from you. It's one of the best personalized gift ideas for mom that tend to leave the best impression on her.
33. Custom Cotton Bathrobe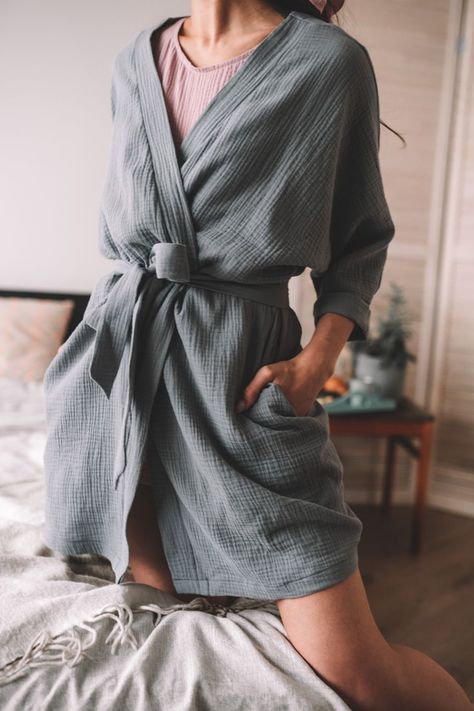 To express your gratitude to your mother on her special day, consider giving her this soft, lightweight cotton robe embroidered with an inspirational message from you. You may personalize it even further by adding text and selecting an embroidery thread. Choose her favorite color, and she'll appreciate it a lot.
34. Personalized Yarn Bowl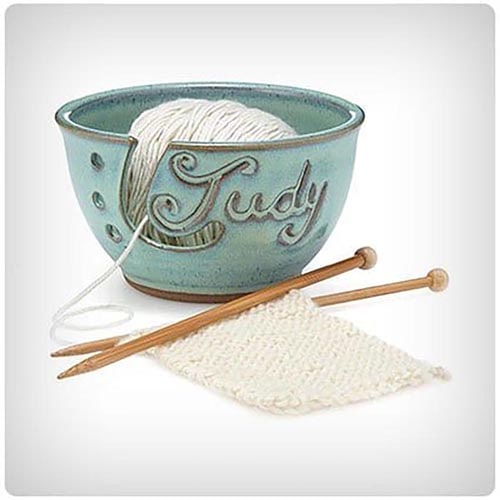 If your mom loves knitting, get her a custom yarn bowl to make her life a little easier. Opt for a bowl that includes a place for hooks that rest on top, so they're easily accessible. When she has to refill her tea, she can rest her needles in a small hole on the bottom. Such a thoughtful, custom gift for Mother's Day that shows how much you care!
Further reading:
If you're questioning "How can I surprise my mom on her birthday?", one of the best options is to give a personalized gift for mom. It can be a heartfelt personalized photo for mom or a stunning custom piece of jewelry. Your sweet touch on these presents is an excellent way to show how much she means to you. Revise Oh Canvas's gift guide above and we believe that any choice will make her burst into tears. Wrap one for her on special occasions or "just because", along with an extra meaningful message, and she's got the best gift that she's ever received.