When it comes to finding the most meaningful gifts for mother-in-law, you should consider many aspects, including her interest, your connection with her, the occasion, and more. A great gift isn't just something that helps you leave the best impression on her. It's a lovely gesture that shows how grateful you are and how much you want to be closer to her. But choosing an appropriate gift for a mother-in-law is an intimidating endeavor. If you're feeling stuck, browse Oh Canvas's list of unique and thoughtful gift guides below. You'll find one thing that makes her day.
Last-minute birthday gifts for mother-in-law
1. Weekly Floral Subscription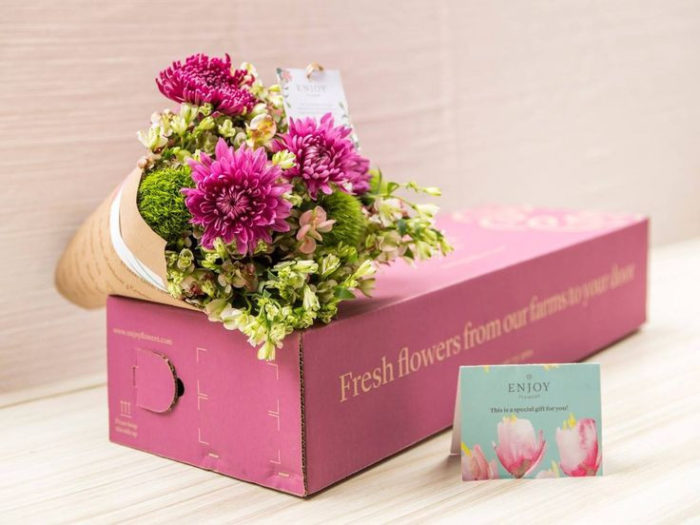 If she is a flower lover, she will be happy to receive a bouquet of fresh, beautiful flowers for her birthday. Turn your mother in law's birthday into the most memorable day of her entire life. When she answers the door and sees this thoughtful gift, she'll be speechless. Make sure you select her favorite types before adding them to your shopping basket and include a customized note as well.
Oh Canvas Tip

Subscription flower services typically send out blooms on a regular schedule, whether that's weekly, bimonthly, or monthly. In order to accommodate customers with varying budgets, most services offer many pricing tiers for their offerings. Some companies offer long-term membership savings and even free shipping. A few companies, such as BloomsyBox, offer a similar service for indoor plants.
2. Custom Cutting Board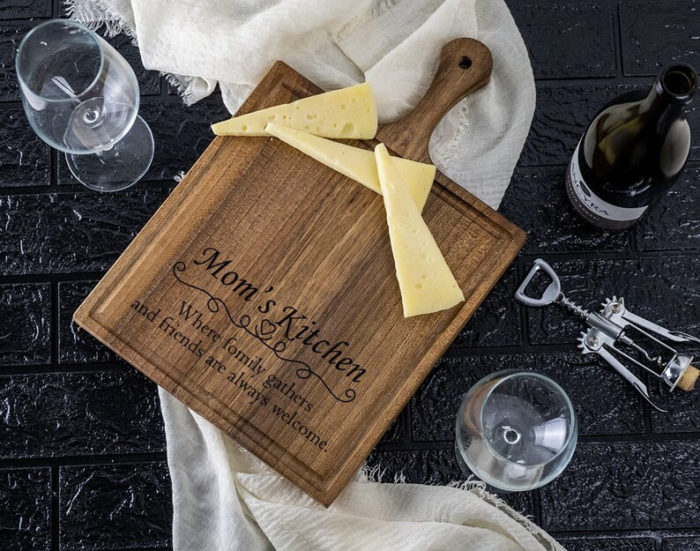 Cutting boards are excellent personalized gifts for mother-in-law who loves spending most of her days in the kitchen. She'll enjoy using them to make tasty dishes for you and your whole family.
3. Personalized Family Tree Necklace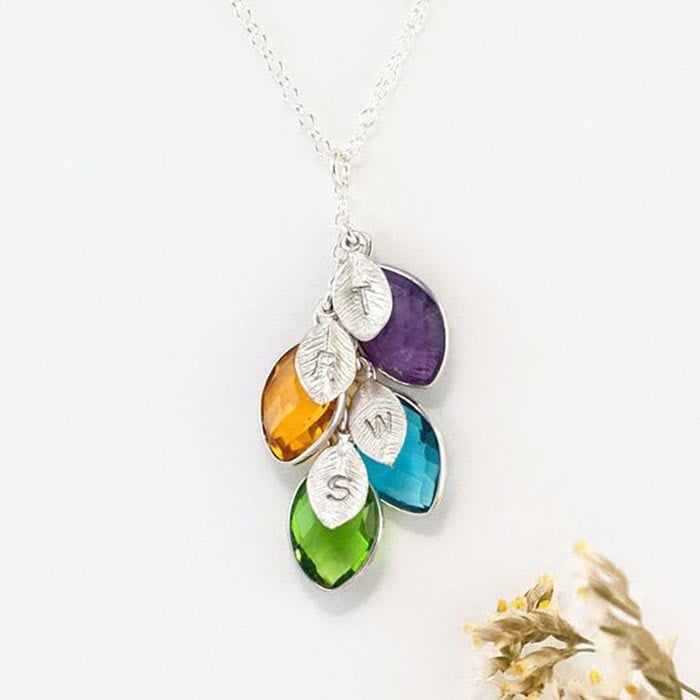 Do you need a last-minute gift for your future mother-in-law to be close to her heart? This is truly unique ideal gift that keeps on giving. Add all the birthstones representing all of her children and grandchildren to this delicate chain. Confirm everyone's birth month before placing your order to ensure the correct colors are selected.
4. Custom Family Canvas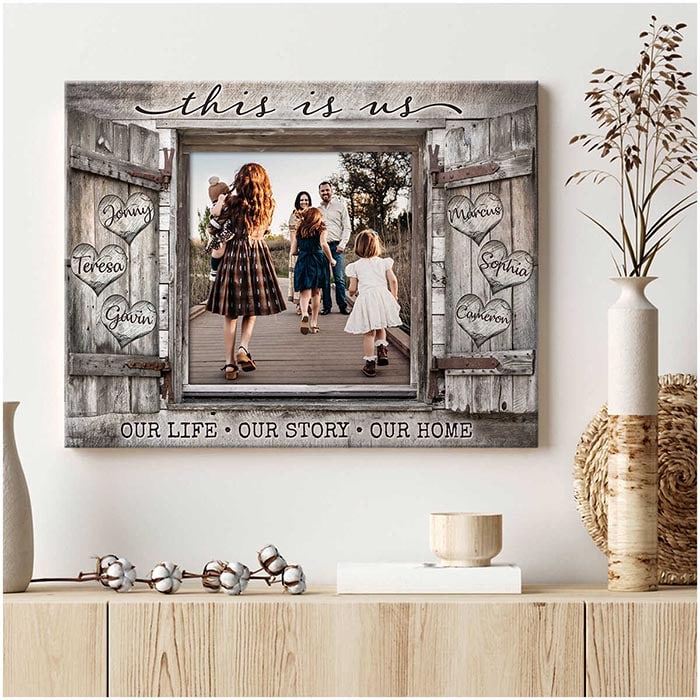 Looking for another unique birthday gift for mother-in-law first meeting? Custom photo canvas will make her burst into tears when she receives it. Your mother will treasure the canvas, which has her favorite family photo), for years to come.
5. Heirloom Recipe Book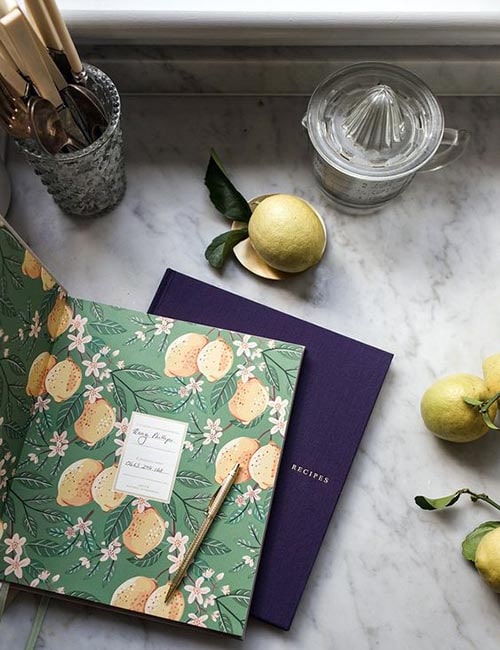 Let your mother know how much she means to you with this family recipe book. A personalized book with blank pages encourages her to write down her favorite recipes. A birthday gift for mother in laws that doubles as a keepsake can be passed down from generation to generation. That's a win.
6. Weekender Bag
Is your mother fascinated by short trips with her family and her friends? If so, pick her a weekender bag that helps her keep all the necessities organized and clean. Between journeys, she can fold or wrap it up, so it's out of the way until she's ready for another one.
7. Actual Handwriting Bracelet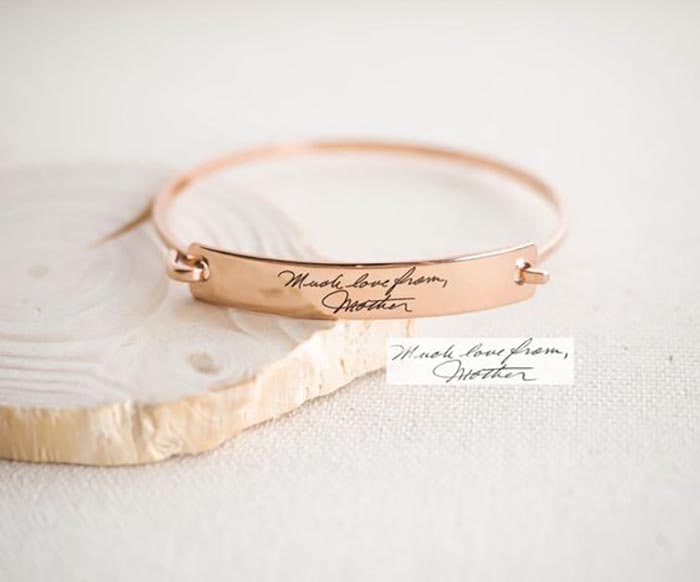 Get these unique presents for mother-in-law to brighten up her birthday party. The rose gold, gold, or silver bracelet can be personalized with your handwriting messages. You can also include the names of her husband, sons, daughters, or grandchild in an effort to win her over.
8. Modern Stitch Apron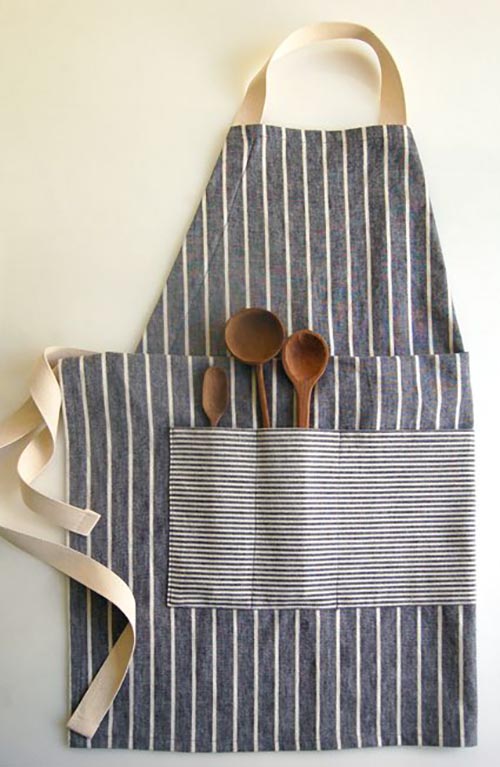 If she's a professional home chef, she'll enjoy receiving this adorable apron on her birthday. It can come with a custom tag that has her monogram name or a self-described title, such as "Chef of The Johnsons". It's one of the best personalized gifts for mother-in-law that make her feel loved.
9. Luxury Slippers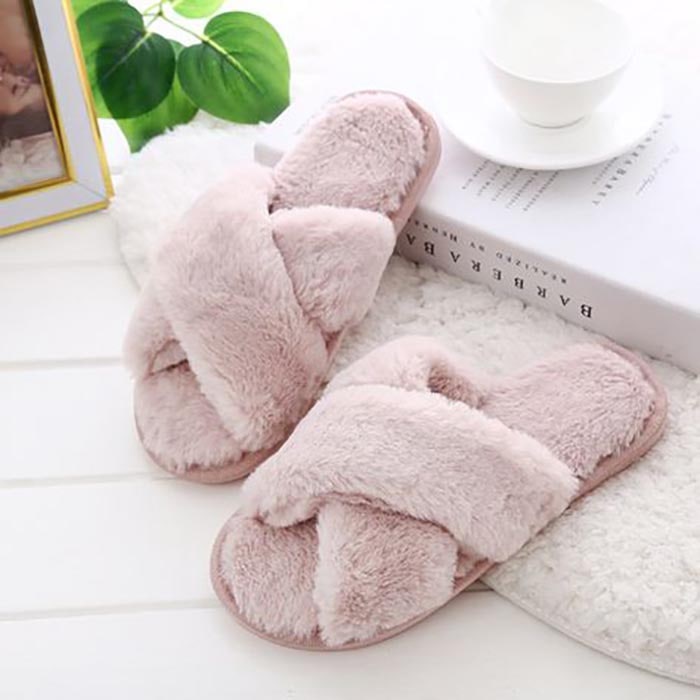 Still not sure what to get for mother-in-law who has everything? Warm slippers can tick all your boxes. It's a lovely gesture to warm her heart and feet when the temperature decreases. It is really a luxury beauty gift for her in the winter.
10. Comforting Scented Candles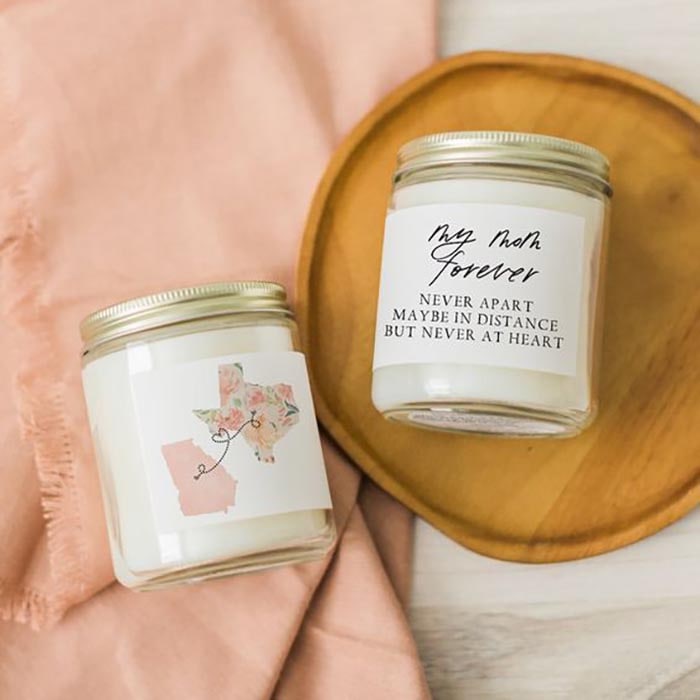 When finding unique presents for mother in laws, don't miss out on delicately scented candles. You can opt for fresh, floral tones of jasmine, rose, or orchid, along with warm layers of sandalwood and musk to give rustic smells and a comforting ambiance. Your mom's cozy nest will be elevated thanks to these candles.
11. Keepsake Trinket Dish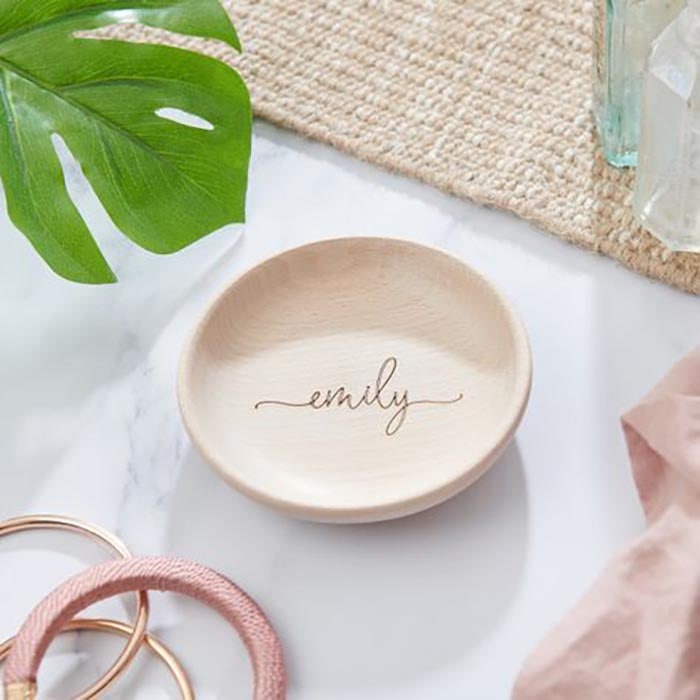 Express your gratitude to your mother-in-law via this meaningful trinket dish. Inscribe your heartfelt messages like "Thank you for raising the man of my dreams" or "Thank you for raising an extraordinary woman". For many years to come, she will preserve this mementos dish as one of the best gift ideas for mother-in-law that she's ever received.
12. "My Dear Mom" Custom Canvas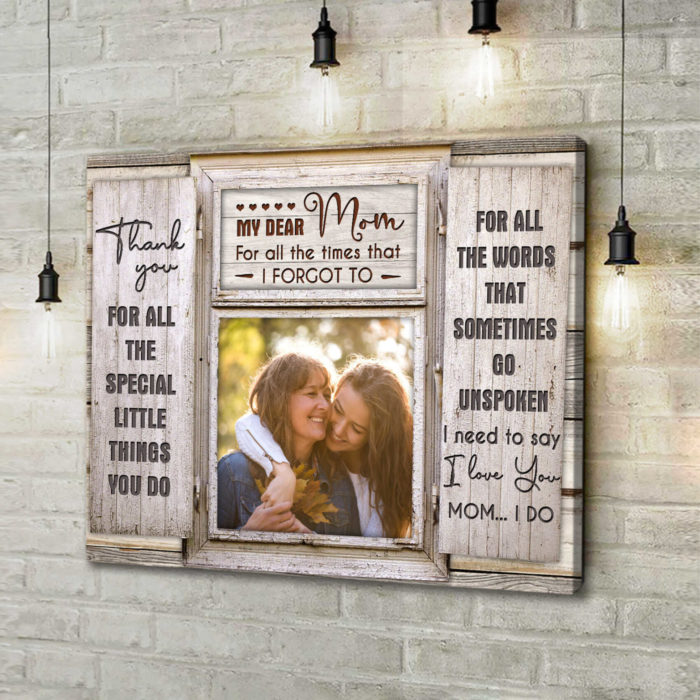 Show your mom how much you think about her with this special personalized gift of a custom photo canvas. It has all the appreciation and love from the bottom of your heart. If you're too shy to say it out loud, let our print helps you.
13. Self-Care Box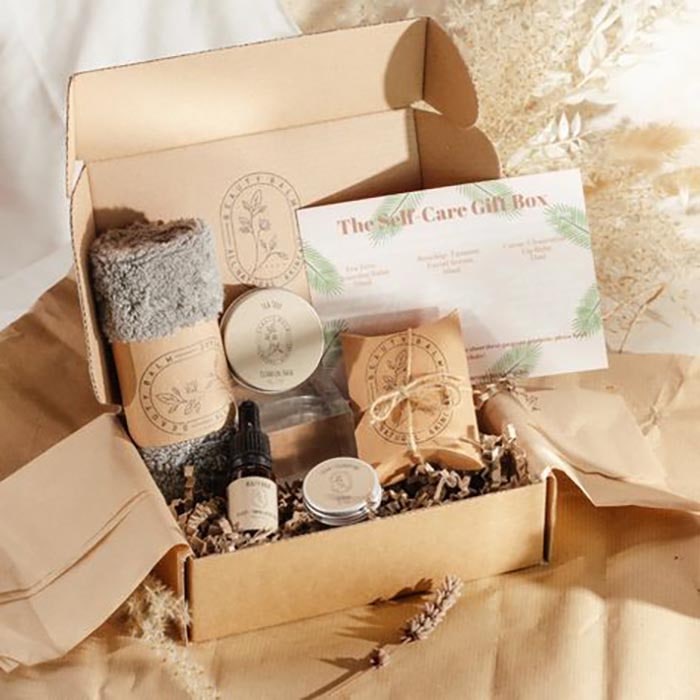 For the ultimate self-care perfect addition, send her a variety of products to soothe her mind and body to unwind after a long day. She will have a relaxing spa-like experience right at her home with all the essentials. Cute gifts for mother-in-law like this box won't go unnoticed.
>>>Read more: 33 Best Gifts For Single Moms That Make Them Feel Special
Best mother-in-law gifts on Mother's Day
14. Custom Quote Bookmark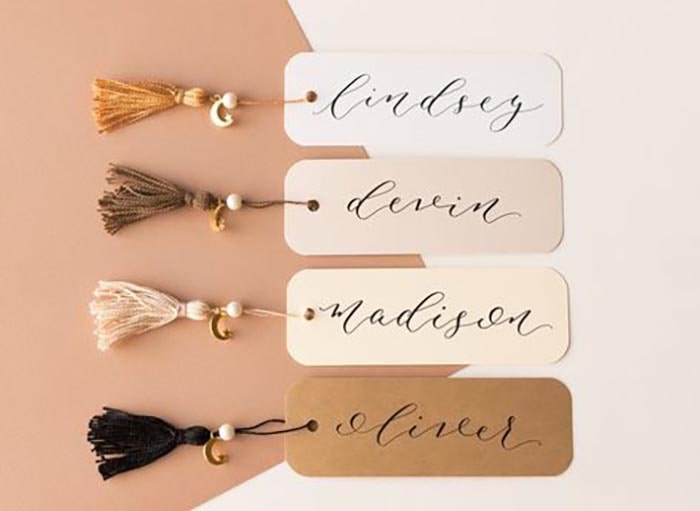 If she has this leather bookmark on hand, she won't have to worry about dog-earing her favorite novels. Especially, you can include a meaningful message that tends to let your mother know how much she means to you.
15. Baker Set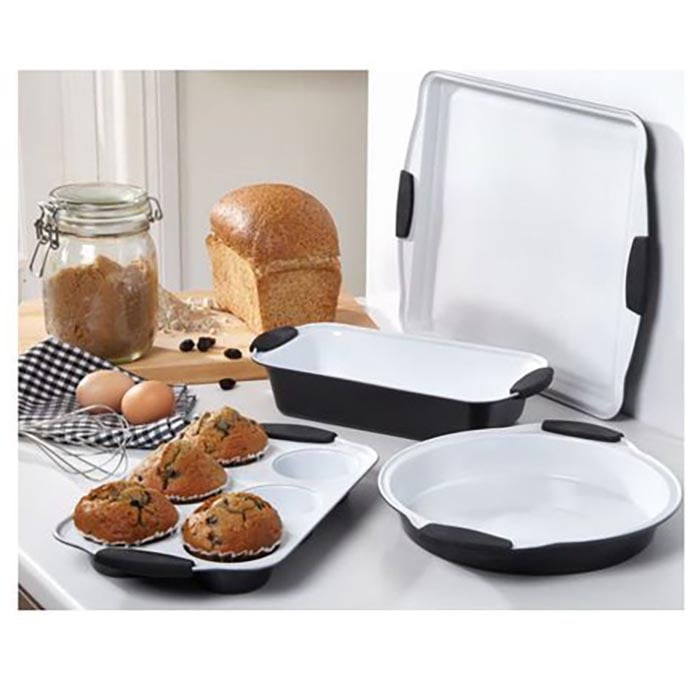 It's time to treat your mother to a new baker set so that she can create stunning dishes for her family. Opt for non-stick baker pieces that can work for different dishes, from deserts to roasted vegetables.
16. Personalized Rolling Pin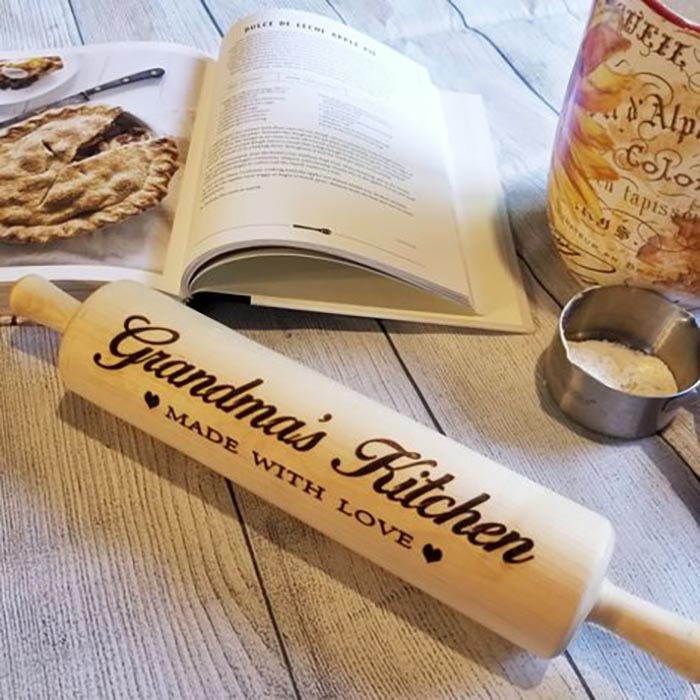 Looking for a great addition to her kitchen? As far as meaningful, cute gifts for mother-in-law go, a custom rolling pin is a delight to her Mother's Day. She'll find it so amazing and practical, that you can probably be rewarded with some of her delicious treats.
17. Plush Cotton Robe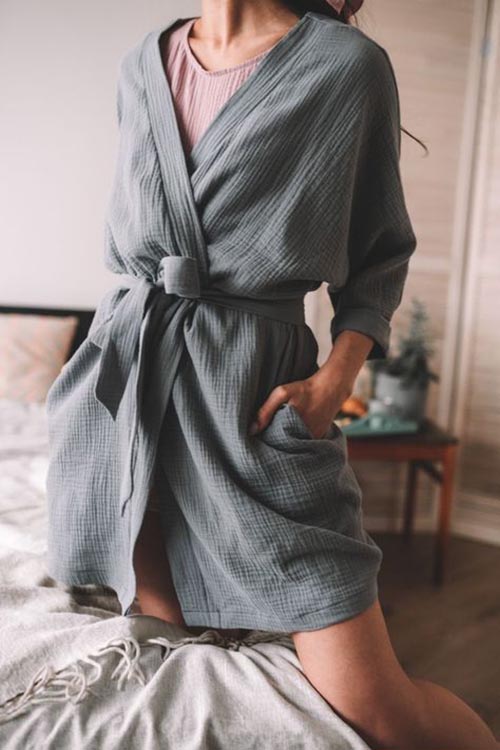 Surprise your mom with a comfy cotton robe on this special occasion. Whenever she uses that bathrobe, she'll feel how sweet and thoughtful you are. Don't skip this lovely piece when finding the best gifts to give mother-in-law.
18. "Do What Makes You Happy" Canvas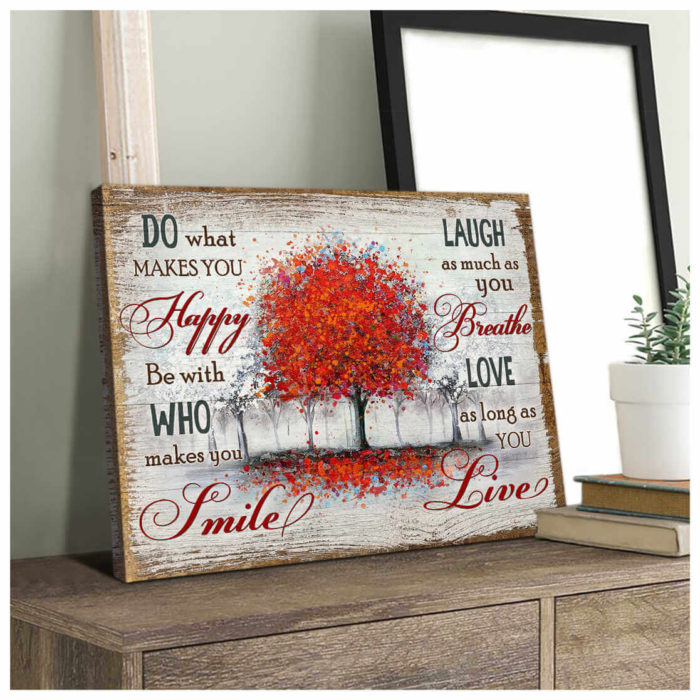 This Mother's Day, give her an inspirational canvas print with a special message that will leave the best impression on her. With a vintage and charming design, this perfect gift will add a special touch to her cozy nest. Your mother in law's daily life will be able to carry the love and joy in every moment thanks to this kind present.
19. Bathing in Luxury Gift Set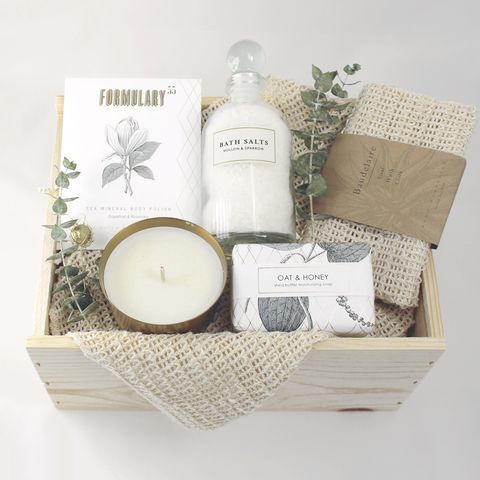 The best way to her heart is with a luxury bath set. Each piece of this box will give her a relaxing experience and help her enjoy a night of pampering. Choosing thoughtful Mother's Day presents for mother-in-law is an excellent way to reinforce the bond between you and her.
20. High-quality spices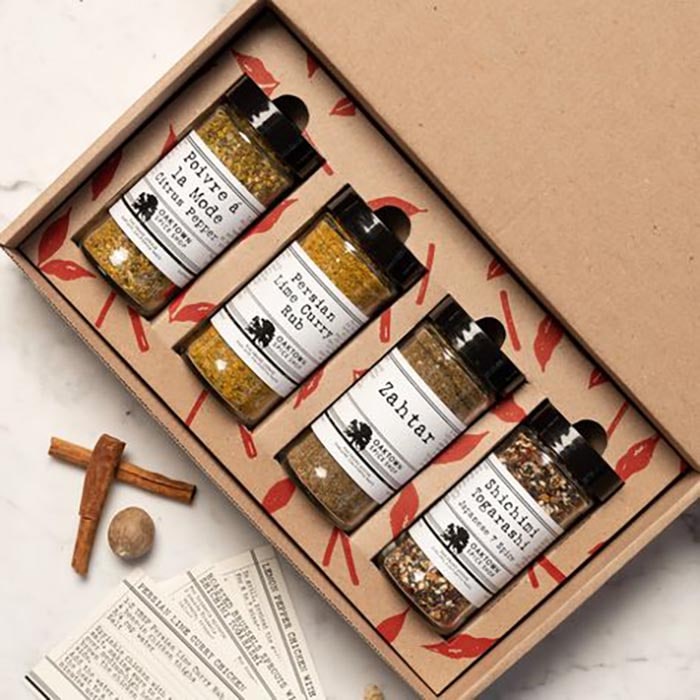 Your mom's spice cabinet may be out of date or she simply enjoys testing new stuff. Whatever the reason, here's a simple trick to spice up your meals with your in-laws. A set of different high-quality spices will be a perfect addition and make her cooking experience more wonderful. They deserve to be the most practical and perfect gift ideas for mother-in-law.
21. Measuring Cups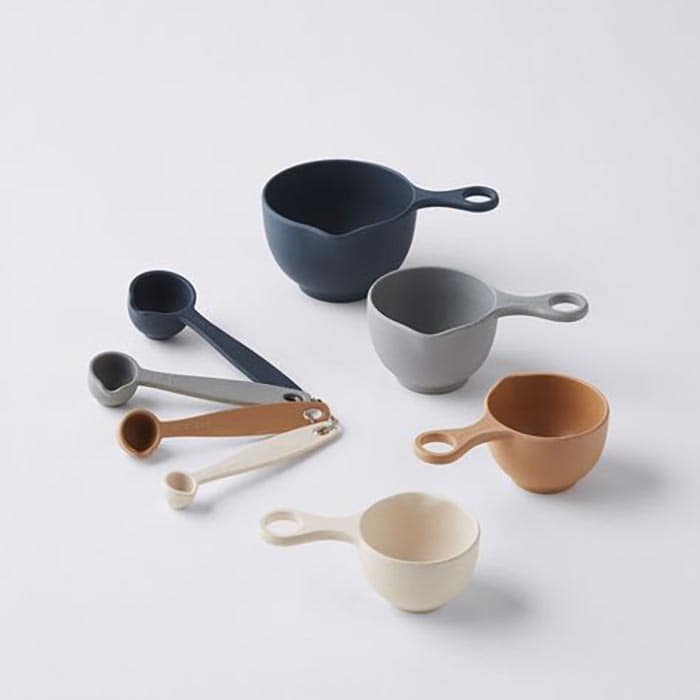 Trying to figure out what to present your mother-in-law at the special event? We want to introduce you to a new set of measuring cups that are both gorgeous and functional. Choose a set which comes with four different cup sizes (1 cup, half cup, third cup, and quarter cup) so that it supports your mom's cooking to the max.
22. 3-in-1 Charging Hub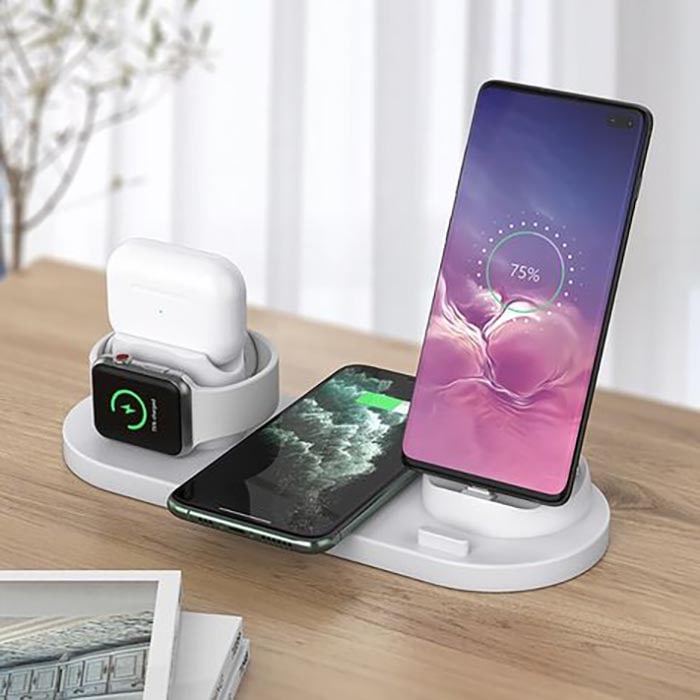 Technology can be one of the most thoughtful gift ideas for mother-in-law. With this charging station. it will help her tech devices have a battery life of whole hours. So, she won't have to worry about losing any of her electrical devices again.
23. Bathtub Tray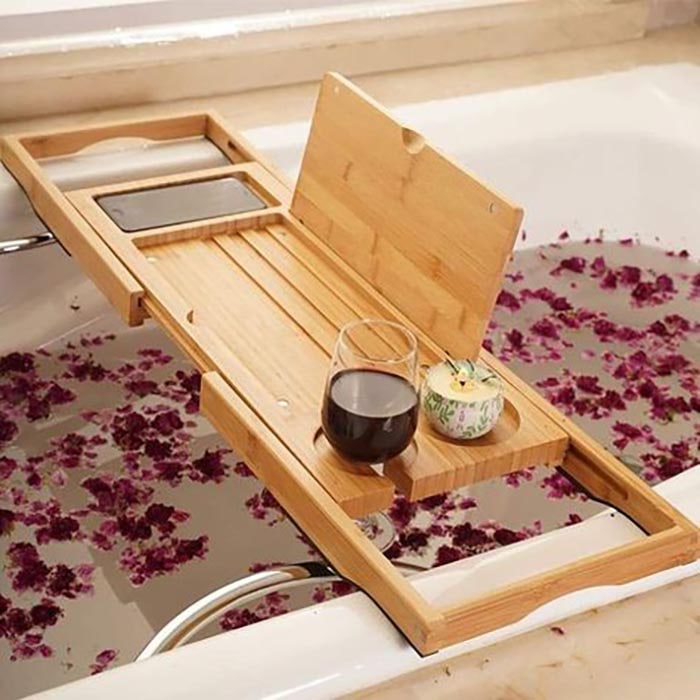 This is the ultimate stress-relieving toolkit. Fill it with a scented candle, bubble bath, and chocolates to make her feel extra special in the tub. You can include a book and a glass of wine, of course, aperfect addition. She'll be surprised when receiving unique Mother's Day presents for mother-in-law like this tray.
24. Self-watering Herb Garden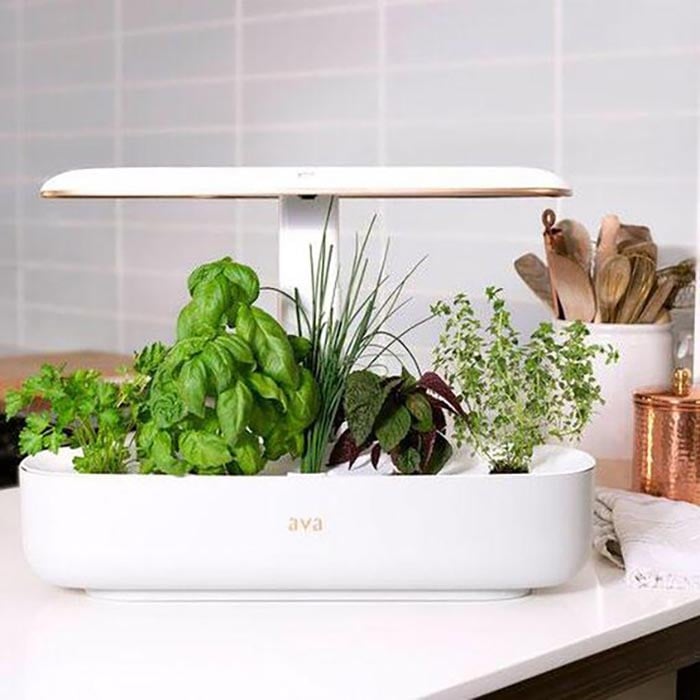 Every day, no matter what the weather is, she will be able to cook with fresh herbs thanks to you. Varieties of vegetables and herbs such as basil, parsley, dill, thyme, or mint can be grown in this indoor herb garden. Best gifts to give mother-in-law can't exclude this indoor garden.
25. Gardening Tools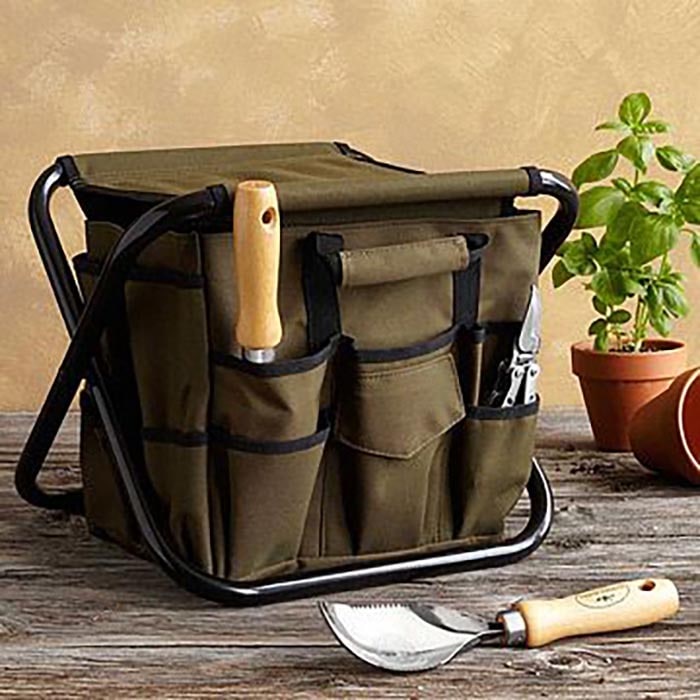 Does your mother have a green thumb? If so, a gardening tool kit will beat other stunning presents for mother-in-law to win her over. Thanks to your gift, she won't feel pain anymore to take care of her garden.
>>> Read more: 40+ Best Gifts For Stepmom To Show How Gorgeous She Is
Stunning Mother-in-law Gift Ideas in 2023
26. Lemon and Lime Citrus Tree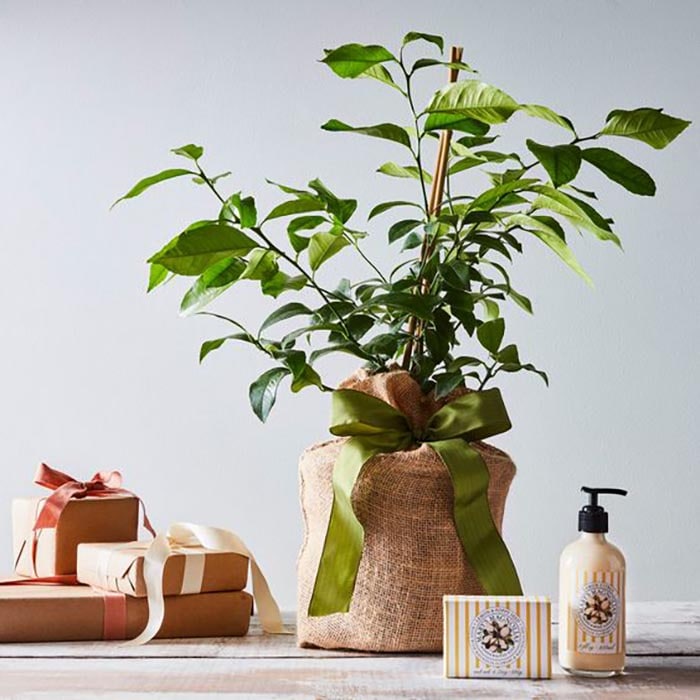 This holiday, spruce up her home with a lemon citrus tree. It's a fresh decorative item that adds a friendly charm to her cozy nest. Thanks to your present, your mother will make her own lemonade instead of buying it from the store.
27. "To My Mom" Canvas From Son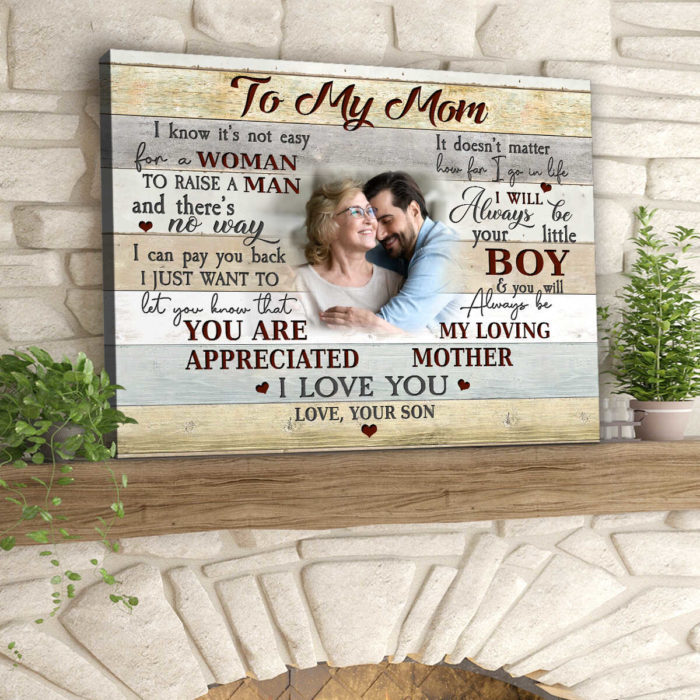 When you find it hard to say loving words to her, this perfect gift mother-in-law gift do your job. Any mother will appreciate this thoughtful gesture from her son-in-law and she'll enjoy and adore it for many years to come. What is a better gift than this one?
28. Tea Subscription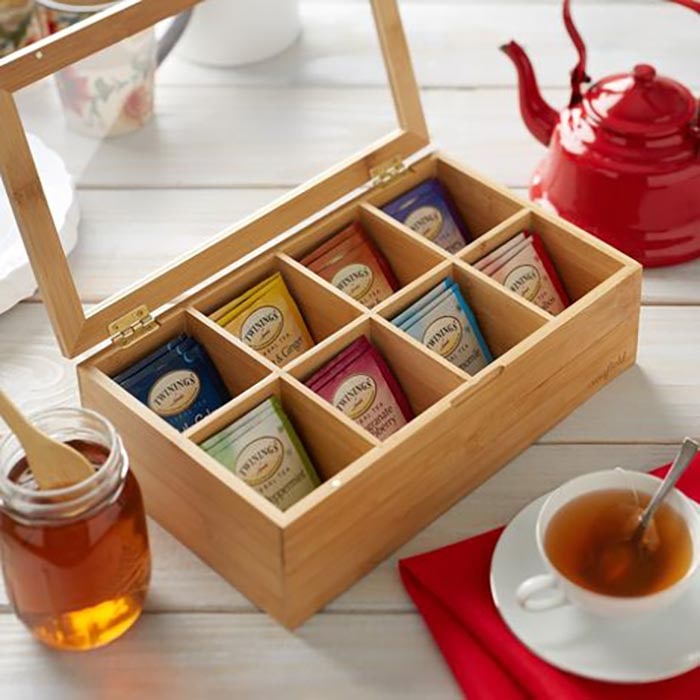 Does your mother-in-law love drink tea with friends on a chilling afternoon? Tea from around the world is a great way to show your spouse's mother how much you care. With the subscription service, she can get tea recipes, tasting comments, and special discounts, all customized to her preferences. A hot cup of coffee or tea is the best way to warm herself up in the winter.
29. Temperature Control Mug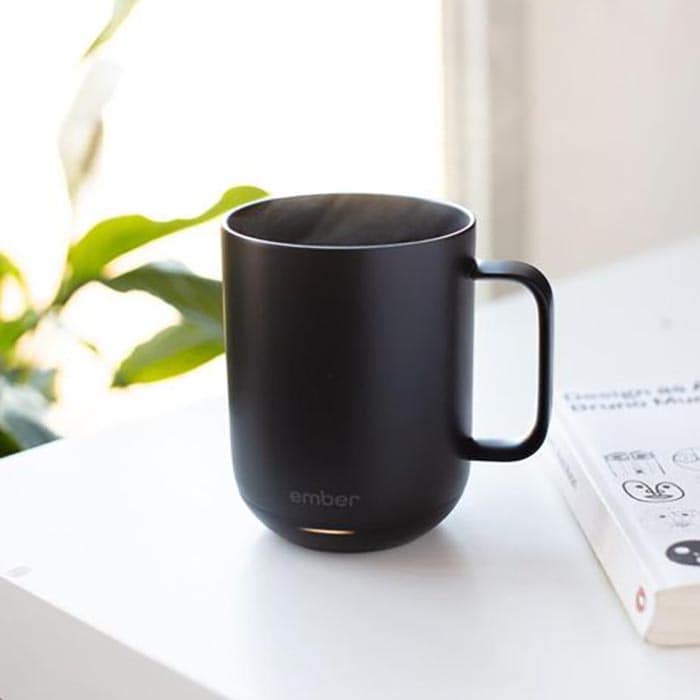 Looking for the best gifts for mother-in-laws on the first meeting? A smart mug will make her holidays complete. No matter how cold it gets outside, she'll be able to keep her favorite beverages at the ideal temperature with this temperature-control cup.
30. Acupressure Mat Set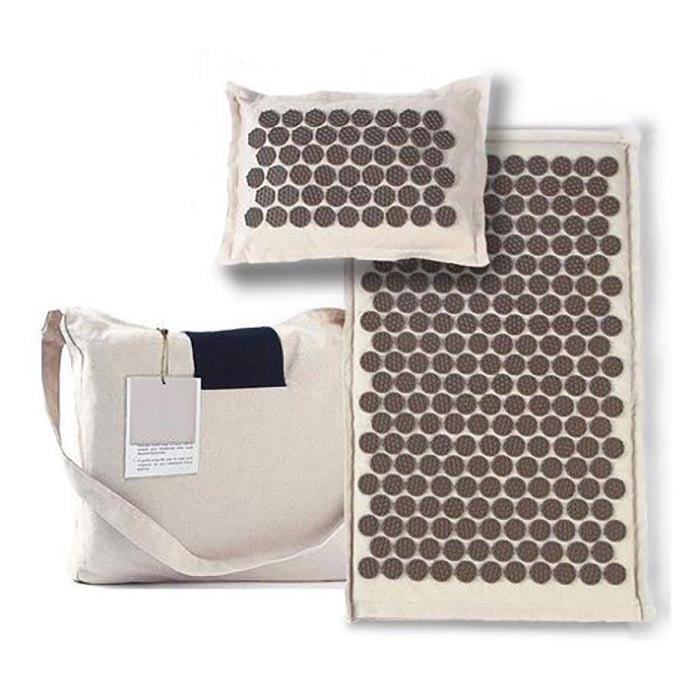 It's time to give your mother a new treatment for pain relief. She can ease the stress and tension with this set by lying on the mat and resting her neck on the pillow. She'll be extremely grateful when receiving this perfect gift from you.
Oh Canvas Tip

The selection of acupressure mats available on Amazon is second to none. You can also get first-hand accounts from people's experiences by reading several customer reviews.

If you don't want to spend too much, Walmart is also a great option because it has so many low-priced alternatives. Or, you might shop at a specialized store, like ProsourceFit.
31. Cozy Throw Weighted Blanket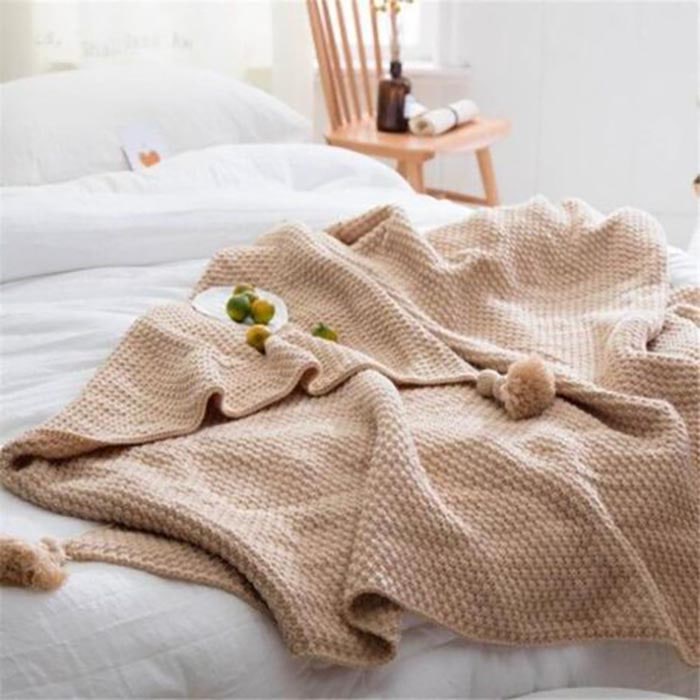 Are you at a loss on what to get your future mother for the holidays? Try this super-easy-to-maintain weighted blanket that's incredibly soft. It won't shrink, pill, or wrinkle if she throws it in the washing machine.
32. Playful Holiday Ornaments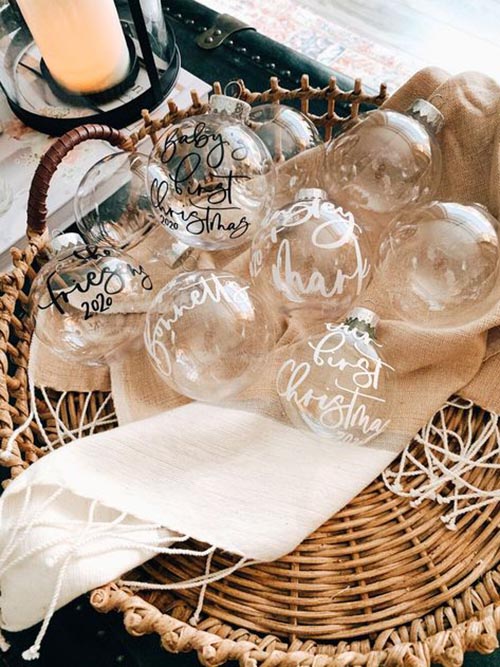 Your future mom will love custom ornaments that feature "Being my mother-in-law is all you need for a happy life". Make a thoughtful stocking stuffer or early holiday present so she may put it on the tree in time for the season. This idea is perfect for the mother-in-law who loves to entertain.
33. Calming Lavender Heat Pillow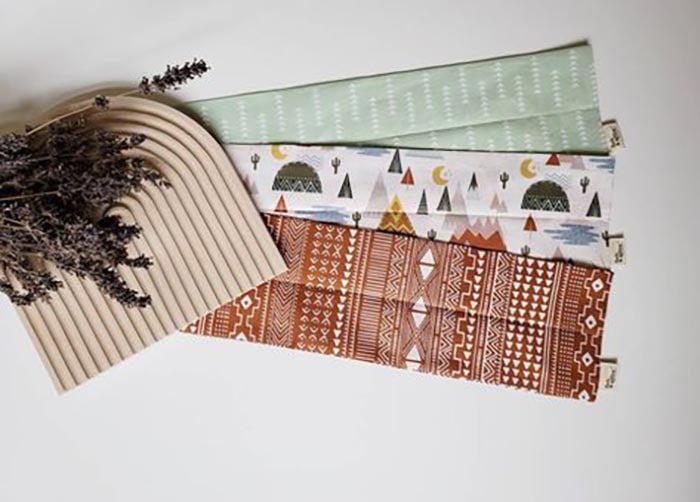 Barley and lavender combine in this lovely pillow to provide a calming and restful experience for your mom. One minute in the microwave is all that's needed for your mom-in-law to use as a neck or shoulder pillow after a hard long day. She'll treasure all these thoughtful gift ideas for mother-in-law from you.
34. Custom Pet Canvas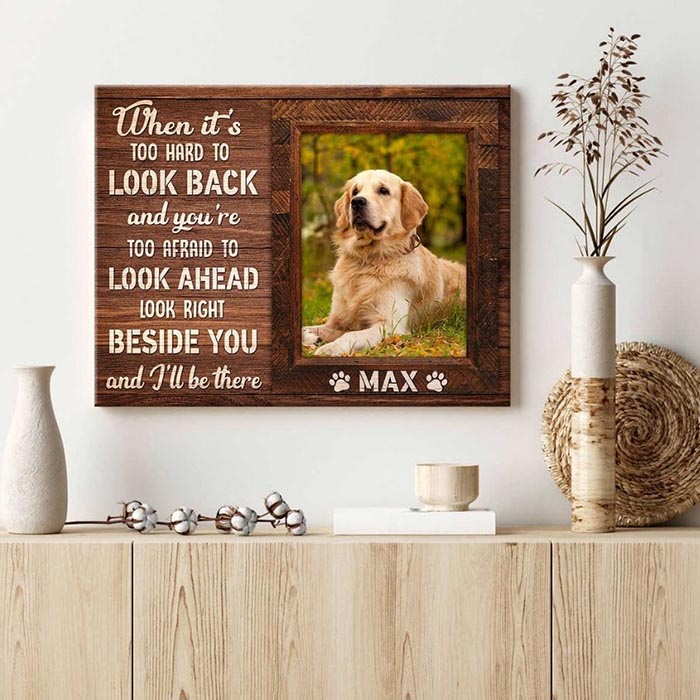 Whether you're looking for a holiday gift for your mother-in-law, this is the best choice you can consider. Add a lovely image of your mother's pet to her room, and she'll treasure it for a lifetime.
35. Glass Cake Stand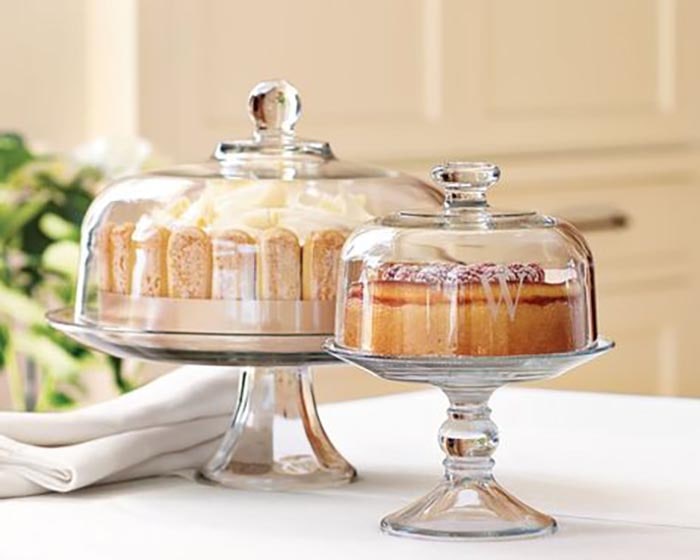 Running out of some sweet gift ideas for mother-in-law? Try wrapping this elegant cake stand which can be a delight in her dining room. Opt for a color that can match her existing design, and she'll appreciate your "kitchen gift for mom" a lot.
36. Soft Cashmere Shawl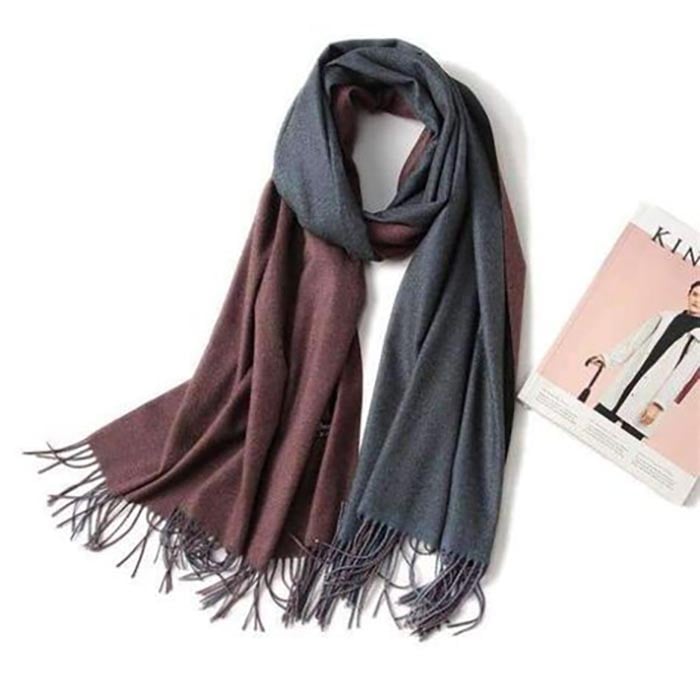 Keep your mother warm and cozy throughout the cold weather with this cashmere shawl. It's also a fashionable item she can wear when going out for dinner or having short trips with her friend.
37. Wood Cookbook Stand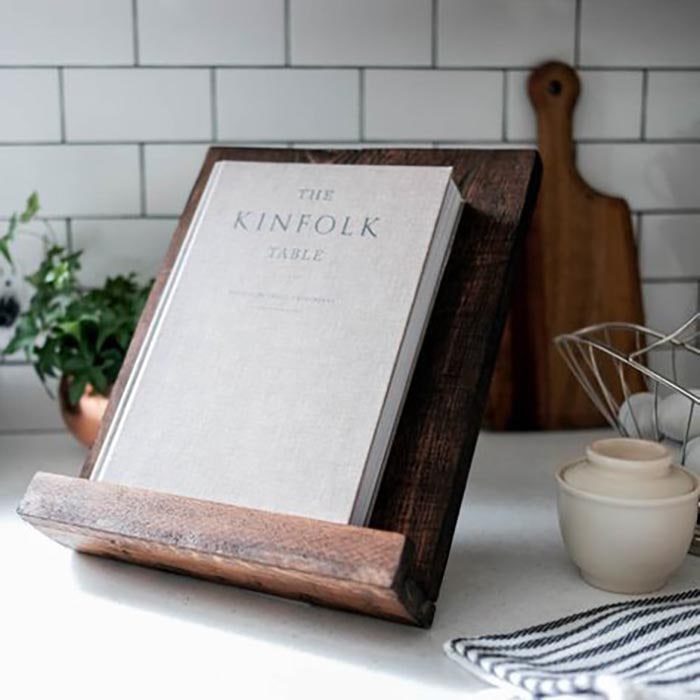 While she's in the kitchen whipping up all her favorite recipes, she may display her favorite cookbooks on this rustic stand. This useful gift will earn itself a place of honor in your mom's kitchen.
Best gifts for mother-in-law 2023 on any other occasion
38. Birth month flower kit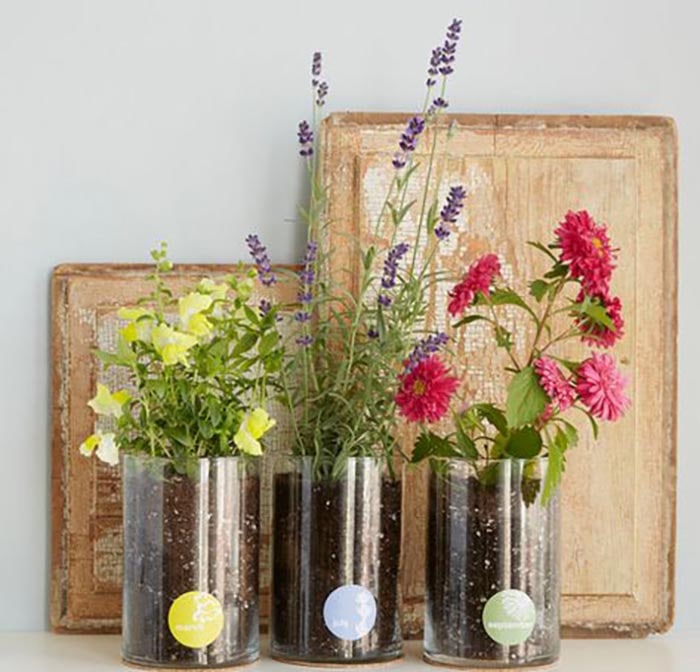 If your mother loves gardening, this flower kit will enchant her. By choosing birth month flowers for her sons, daughter, or grandchildren, you make this kit one of the most unique presents for mother-in-law that she's ever received.
39. Luxe Silk Sleep Set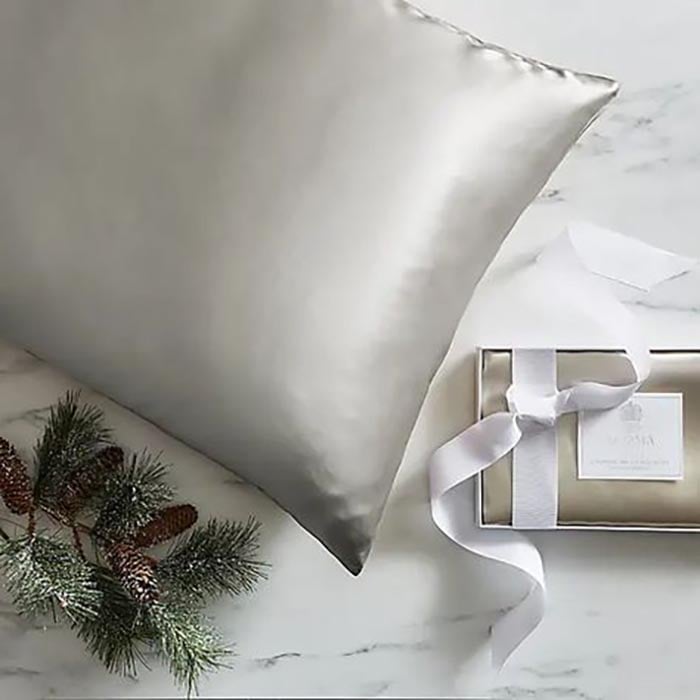 Offer a peaceful sleep to your loved one by gifting this silk sleep mask and pillowcase set. These pieces' soft, comfy materials make them the best gifts for your mother-in-law. They're still supportive while she's traveling.
40. Classic Year Photo Calendar
Her child (and future grandkids!) will always be a source of great joy for her. You'll get extra brownie points if you customize this calendar with photos of her family. When finding personalized gifts for mother-in-law, don't skip this heartfelt piece.
41. Cheese Board And Knife Set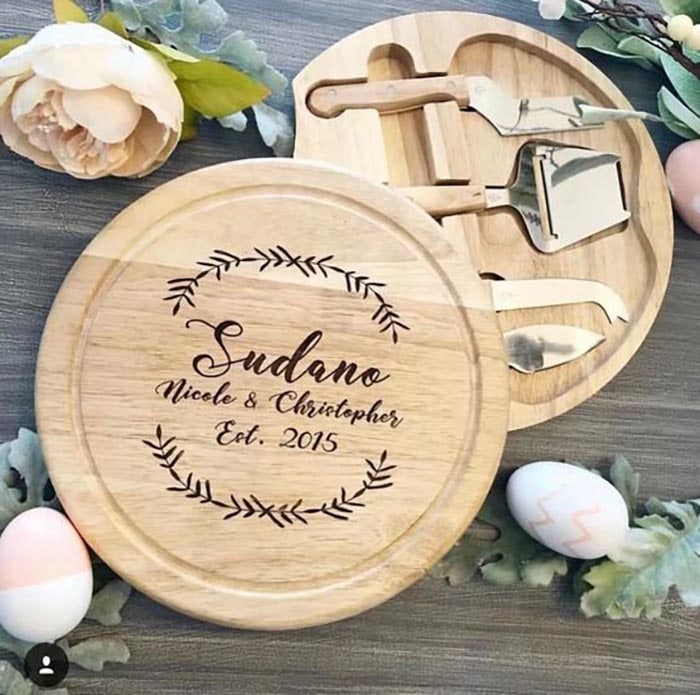 Gifting a cheese board with a secret drawer for storing cheese-cutting tools and nuts to your future mother in law is a great last-minute gift. She'll love hosting tasty meals for her family using this cheese board.
42. Diffuser And Essential Oil Set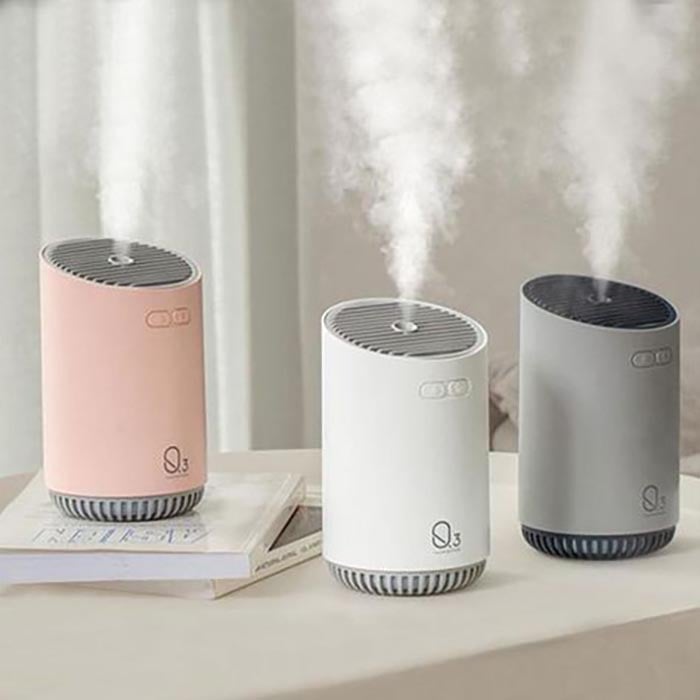 On the hunt for the most our favorite gift ideas for mother-in-law? You'll love how this oil diffuser set satisfies her taste. Opt for fresh oils with your mom's favorite scents to give her the best relaxation.
43. Stylish Leather Tote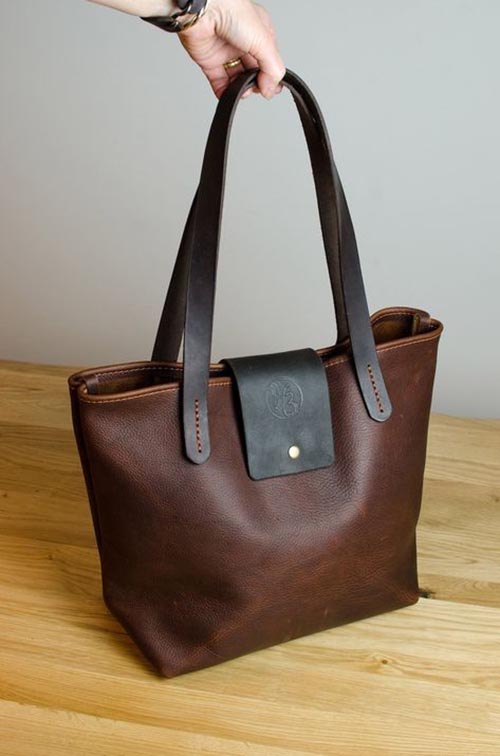 Let this be your opportunity to buy her a new bag. A classic leather tote will be a sentimental present that satisfies your mom's fashion at her first look.
44. Mason Jars Canvas for Mom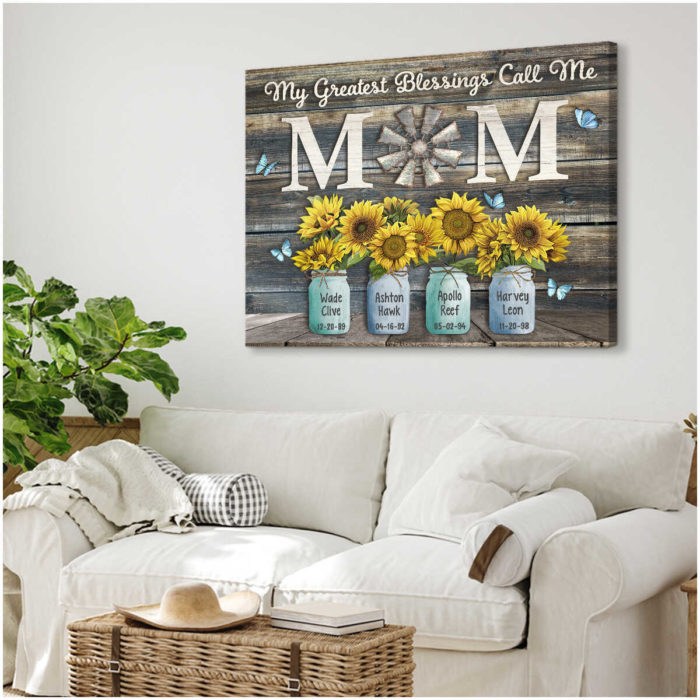 For all the things she has done for the family, mother in laws deserve a great gift from her beloved children. You can't go wrong with motivational canvas art when finding thoughtful presents. This decorative piece will add a warm, charming vibe to any corner of her home.
45. Small Travel Jewelry Case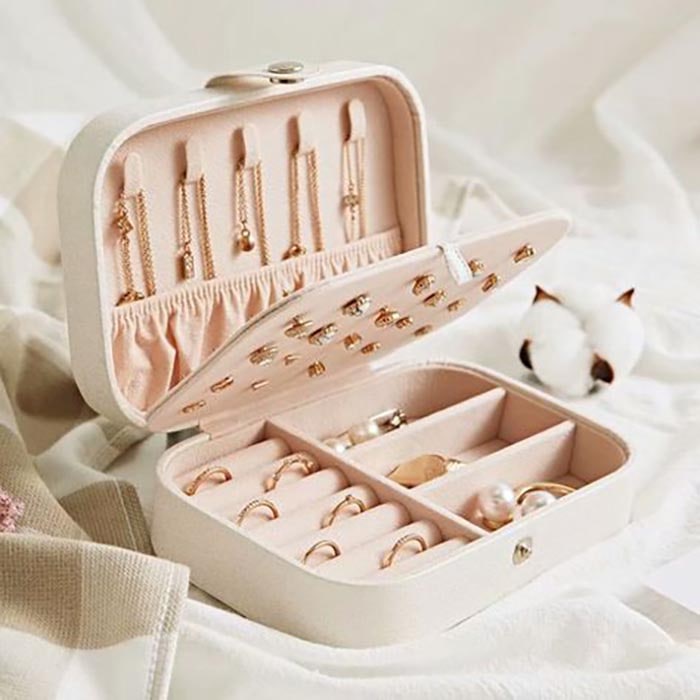 You definitely don't have to break the bank to get thoughtful gifts for mother-in-law. With a small jewelry box, you're about to make her day. Her little treasures will be kept safe and sound in them when she's traveling. Opt for her favorite color so that it fits her personality.
46. Houseplant Subscription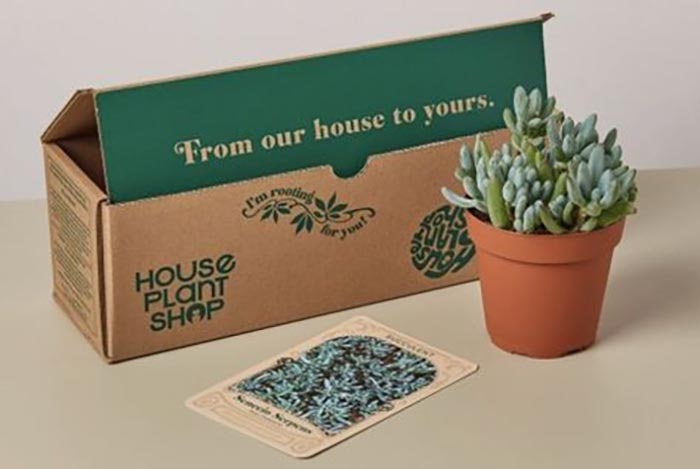 Spruce up her home decor with different fresh potted plants every week or month. She'll be pleased when exploring new types of trees for her cozy nest. That's also a lovely gesture to add a welcoming vibe to the home.
Oh Canvas Tip

All of these alternatives are great, but if you're looking for a plant subscription box, we think Horti and The Sill are your best bets. But, Knock! Knock! is your best bet if you are searching for outside plants in particular. The Succulent Studios box is the perfect option if you want to focus on cultivating succulents.
47. Instant Photo Printer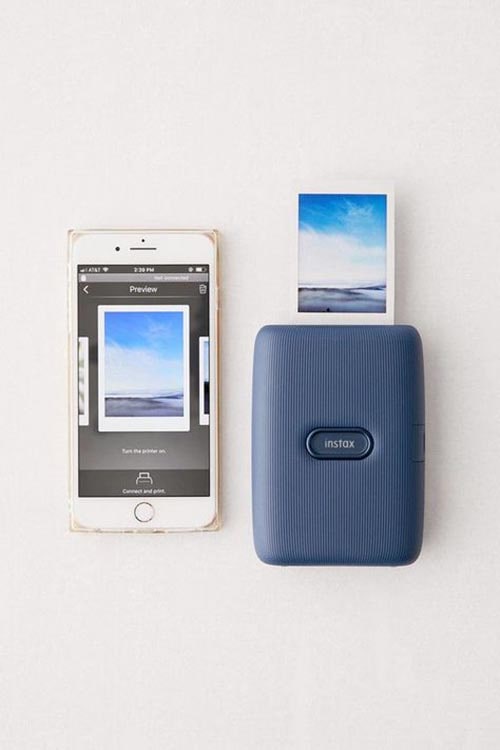 Your mom-in-law can take a picture of the family and print it out at any moment. Just by connecting this device to her smartphone, she's able to utilize the app with ease. This lovely piece will stand out among other unique gifts for mother-in-law that she's received so far.
48. Online Class Subscription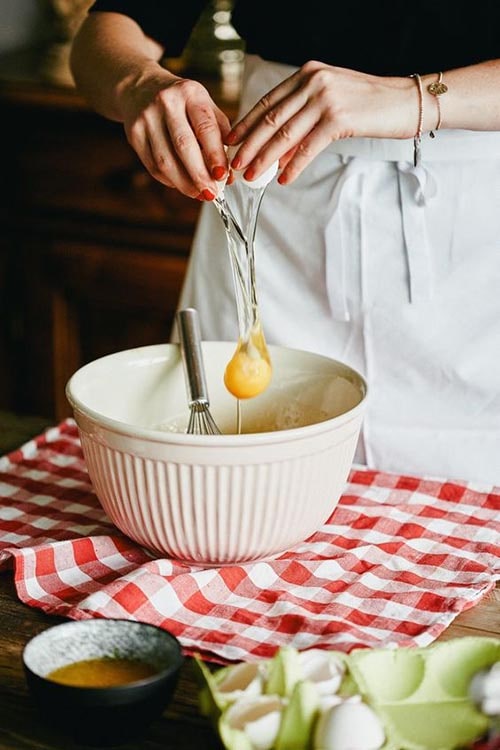 Help her learn a new hobby or skill by subscribing to a virtual class that fits her interest. Culinary art classes, fitness dance classes, or home decor ones are excellent choices that make her excitingly learn new things.
49. Pearl Earrings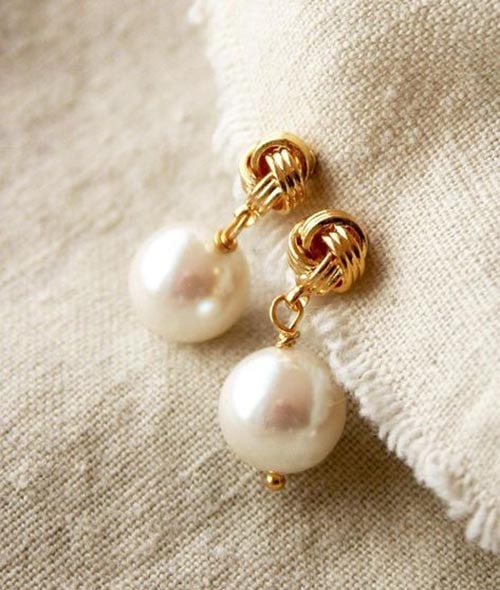 Add an elegant touch to your mom's outfits by giving her gorgeous pearl earrings. She will think of you every time she wears them, which will bring a smile to her face. These pearl earrings are suitable for any holiday gift.
50. Bath Bombs Gift Set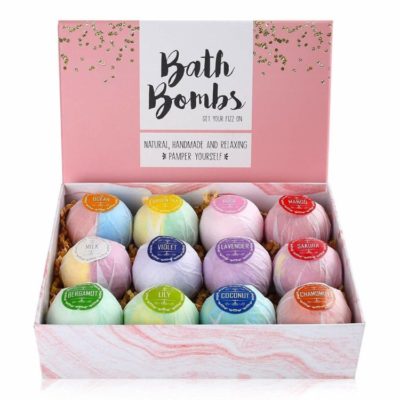 When used as intended, the bath bombs in this set not only produce a pleasant aroma but also have a relaxing effect on your mother-in-law after a long day. These little ones from this bath bombs gift set are perfect for Mother's Day since they enhance a routine task that most mothers face on a regular basis. It is a great addition to her skincare routine, right?
Further reading:
We hope you'll no longer ask yourself "What gift should I get my mother-in-law?" after reckoning our gift guide to the best mother-in-law gift ideas above. Nothing can stop you from finding the most beautiful gifts for mother-in-law. Whatever unique, thoughtful, custom, or practical gifts that you choose, you're bound to make your mother in law's life full of happiness and love. Don't forget to insert your heartfelt message into the gift box to let her know how much you care.
If you tend to wrap an adorable custom canvas print for her, browse our site to pick for the best one and give your mother-in-law something that she'll never foget. Oh Canvas will help you send a stunning gift to her door.