There are a lot of ways to show your mom how much you care about her. But if you're wondering how to satisfy a mom who loves to cook, our gift guide of the best kitchen gifts for mom is an excellent source. You'll find practical, unique pieces that she's sure to use. Whether your mother is an experienced chef or a home cook, we've got you covered. Browse Oh Canvas's ideas below and choose your favorite ones!
Cooking Gifts For Mom: Kitchen Appliances
1. Bamboo Cheese Platter
Your mom's upcoming birthday will be a hit when you give her this elegant cheeseboard! She will appreciate it since it can be used for both cheese and charcuterie platters. Whether you take her on a picnic or for a wine and cheese night, this board is a delight. As a thoughtful addition, include a one-of-a-kind cutlery set for the storage of this serving board.
2. Electric Kettle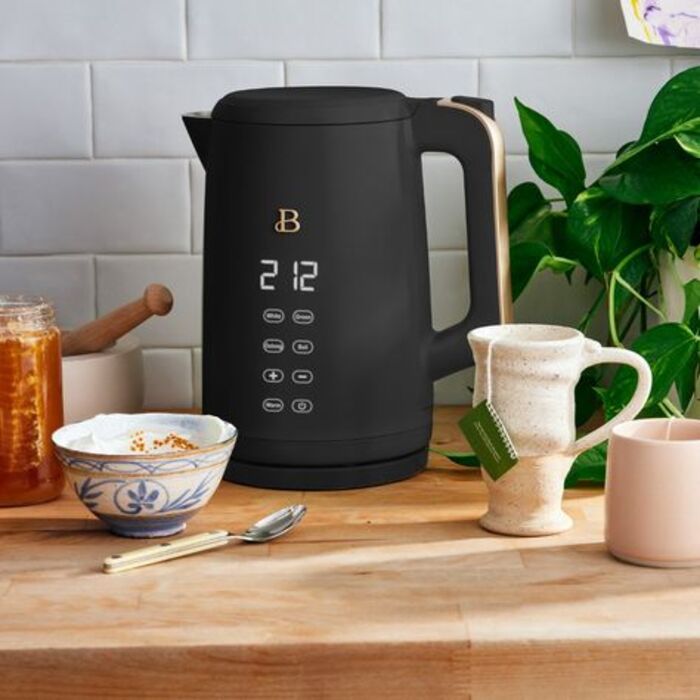 You can't go wrong with an electric kettle when finding the best kitchen gifts for mom. It's a wonderful present for the tea enthusiast in your life! The perfect temperature for steeping tea is easy to achieve with this kettle's heat settings. The handle of the kettle often offers simple controls, making it easy to use on a daily basis.
3. Reusable Storage Bags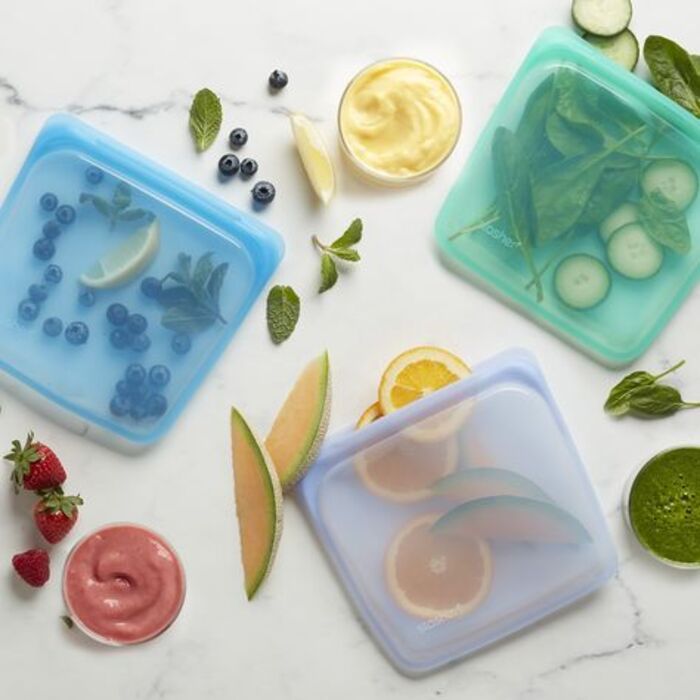 It's a great idea to surprise mom with these sealable bags on her birthday or Mother's Day. She'll love how they keep her food fresh for a longer time in the fridge. Moreover, they make it easy to store frozen items, thanks to being freezer safe. By using these bags, she may reduce a huge amount of single-use plastic bags. Such eco-friendly cooking gifts for mom that you shouldn't miss out on!
4. Knife Sharpeners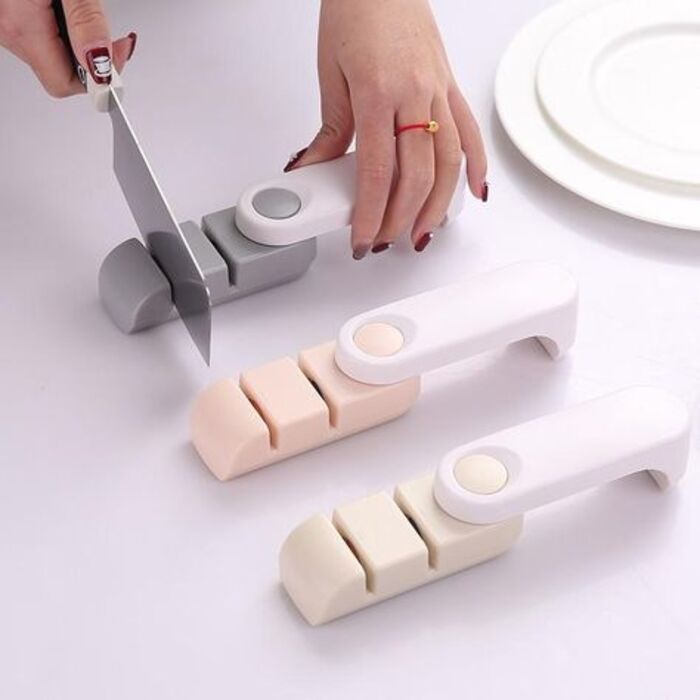 What better way to show your mom how much you care about her than to buy her a knife sharpener? It's your thoughtfulness to pay attention to the most critical kitchen equipment. Opt for a non-slip handle for her safety when using it. When she sees how much you care, she's sure to treasure this best kitchen appliance for mom.
5. Fruit Basket Organizer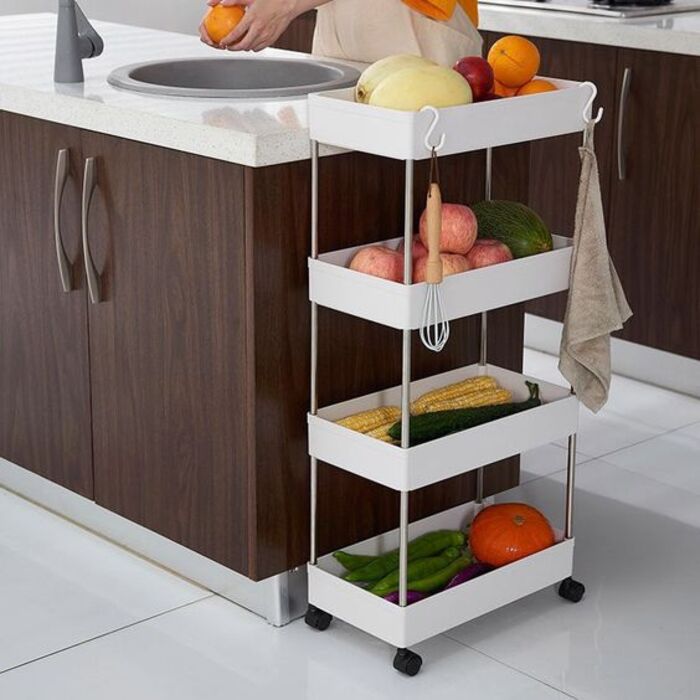 Fruits, snacks, and even toiletries can be stored in this removable fruit basket organizer. For additional convenience, It can be hung on the wall or the door pantry with the included metal hooks. In order to keep things organized and easy to find, this is a perfect option.
6. Honey Pot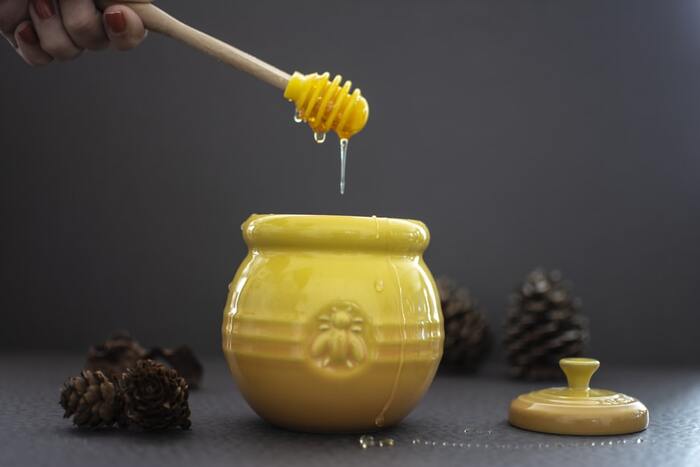 Want to show your mom how much you think about her? Then don't skip this honey pot when finding thoughtful cooking gifts for mom. This adorable honey pot with a bamboo honey dipper will add a sweet vibe to your mom's kitchen. She'll find it amazing to make tasty deserts or have a nice breakfast using high-quality honey from the pot.
7. Personalized Rolling Pin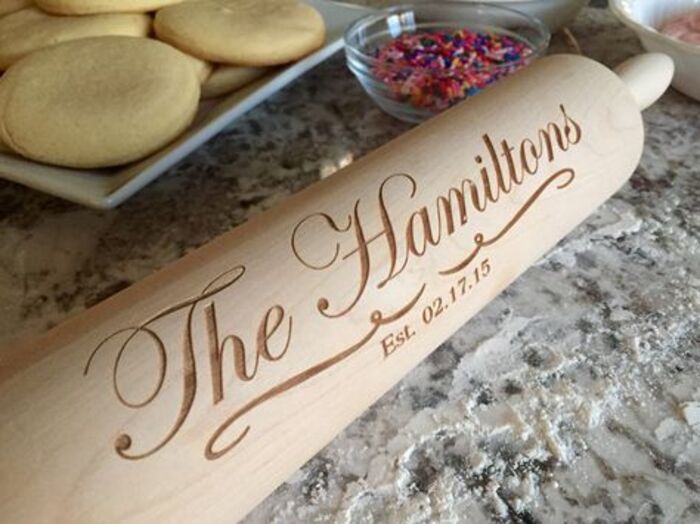 Looking for personalized kitchen gifts for mom? A personalized rolling pin is all you need to make her feel special in her kitchen. By engraving her name or a sweet quote on this custom gift for mom, you're bound to let your mom know how much you care.
8. Cocktail Shaker Set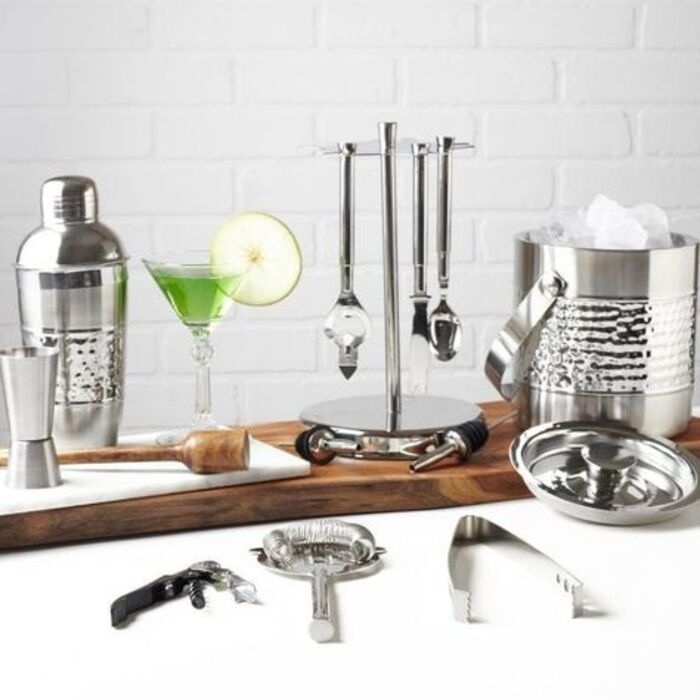 With this shaker set, she'll be able to make at-home cocktails taste better. From now on, she'll own an amazing bar corner where she can make favorite drinks for her family and herself. It's also supportive when she invites friends and colleagues to have dinner and enjoy glasses of margarita.
9. Air Fryer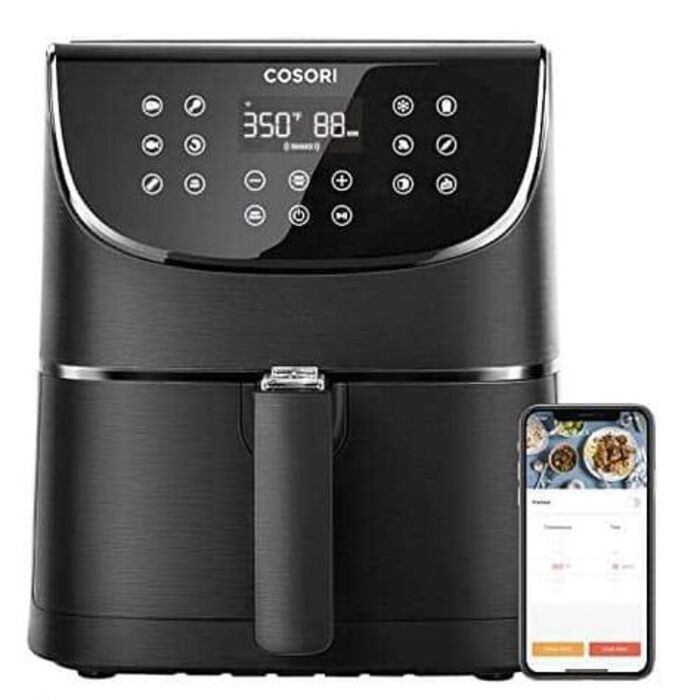 There is no denying that air fryers are having a moment in the spotlight right now. Grab this one and present it to your mom, who enjoys cooking but doesn't have the time to prepare a delicious meal every night. It's one of the most thoughtful cooking gifts for mom. And she'll appreciate how it helps her make quick and tasty dishes for her family.
10. Holiday Rolling Cookie Cutter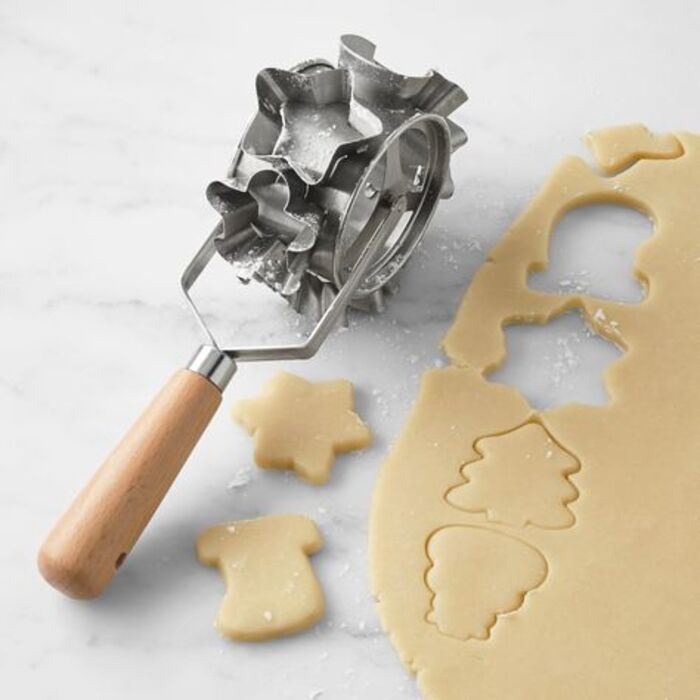 Using this rolling cookie cutter, lay out the dough and cut out cookies in the shape of snowflakes, a stocking, a gingerbread man, a star, and so on. When it comes to a holiday like Christmas or Easter, you'll see tasty dishes of cookies on the dining table.
11. DIY Mulled Wine Gift Set
After a long day, mom will appreciate this easy-to-assemble kit for making mulled wine, which she may drink to unwind with. For holiday parties and get-togethers, this 20-minute drink is a no-brainer for wine lovers.
12. Salt and Pepper Grinder Set
These wooden salt and pepper grinders add so much flavor to our dinner table. Opt for the pink Himalayan salt or the Tellicherry Black pepper if it's your mom's favorite. When you wrap them in a beautiful gift box, they become the most adorable Mother's Day gifts for cooks that she's ever received.
13. Knife Block Set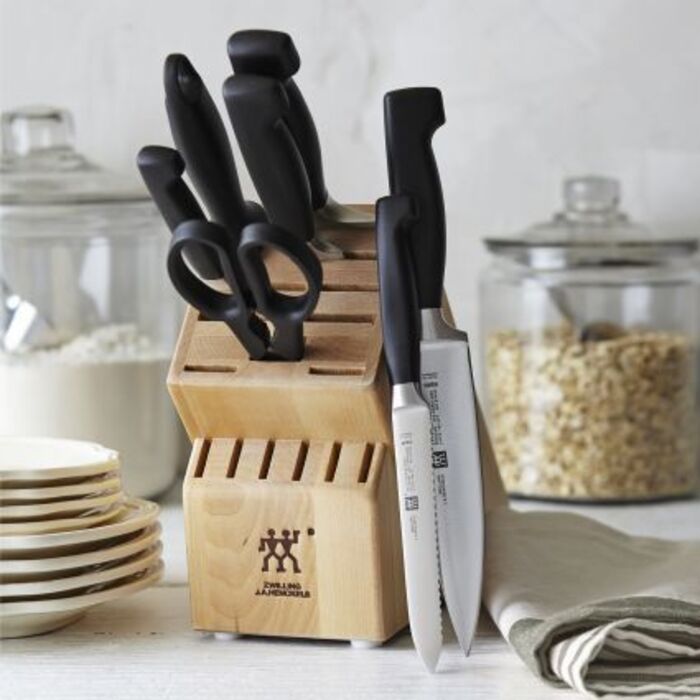 These wonderful knives are the ideal complement to any modern kitchen, as they are the perfect match! This fantastic knife set features a variety of sizes for any skill level, so you can quickly prep, chop, and dice. Your mom is sure to love cooking more when using this gift from you.
14. Ceramic Casserole Dish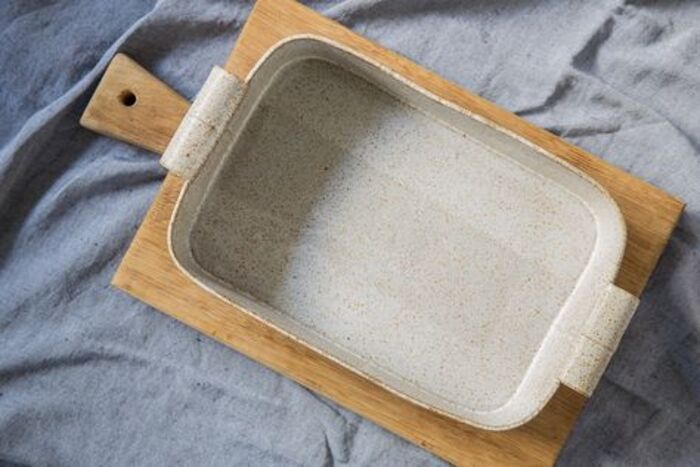 On the hunt for unique kitchen gifts for mom? The fanatic of casseroles, hot dishes, lasagnas, or bakes will love this ceramic dish! It's a must-have if your mom loves cooking dishes using the oven or microwave.
15. Cookie Baking Mat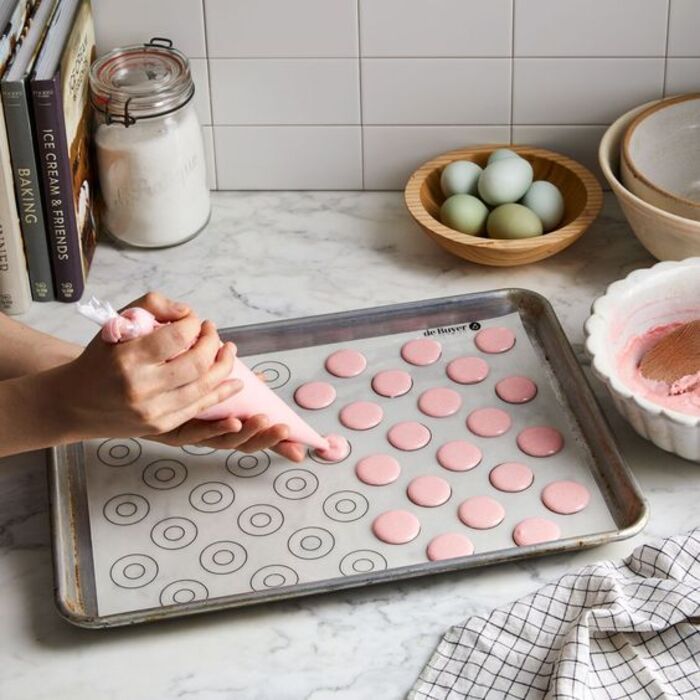 Her next batch of cookies will be picture-perfect thanks to this silicone baking mat, which shows her exactly where to place each spoonful of cookie dough. With this practical gift, you're bound to taste delicious cookies that she's eager to make.
16. Oven mitts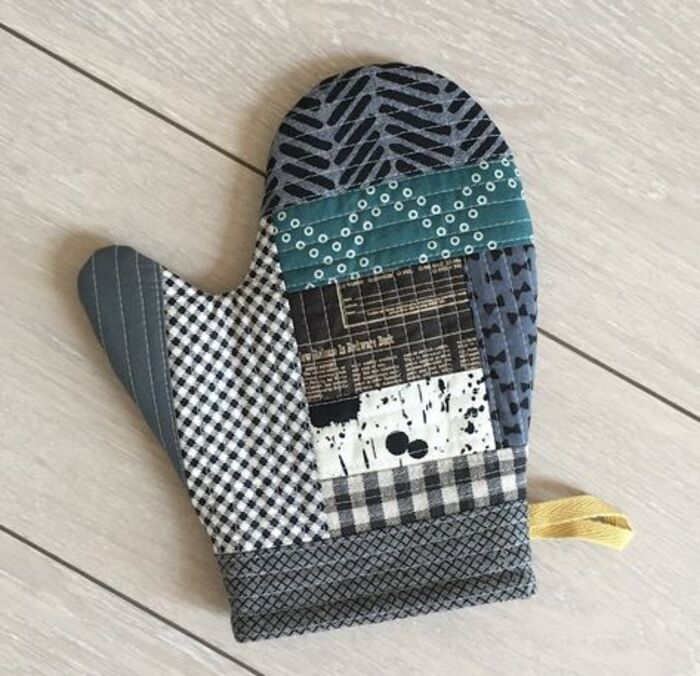 Give these oven mitts to tell your mom that it's never a good idea to remove the tray from the oven with her own fingers. When you choose an elegant color that she loves, these mitts are long-lasting and stylish cooking gifts for mom for any occasion.
>>> Read more: 35 Easy DIY Gifts For Mom That'll Make Her Full Of Joy
Best kitchen gifts for mom: Kitchen decoration
17. State Spoon Rest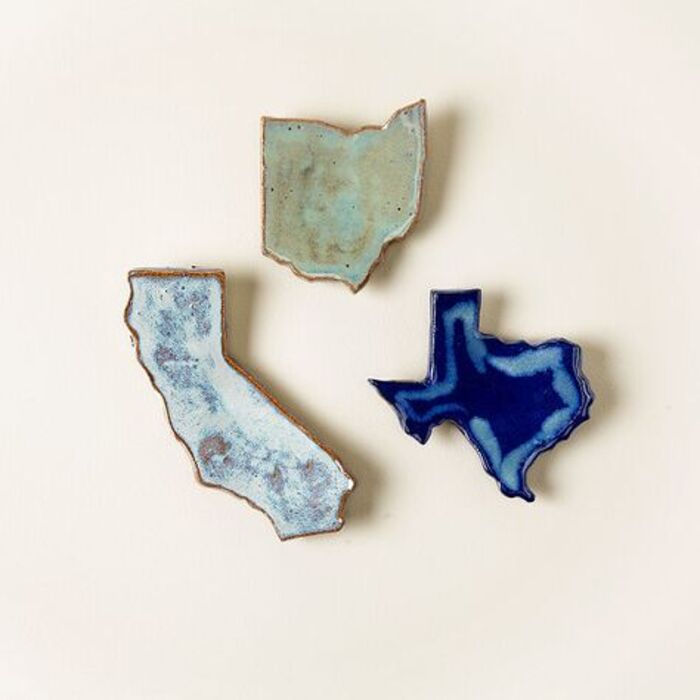 If you're finding cute Mother's Day gifts for cooks that she can use for decoration as well, these state spoon rests are a brilliant option. As they're designed to keep spoons, she can also use them to hold her rings while washing the dishes.
18. Wine Glass Set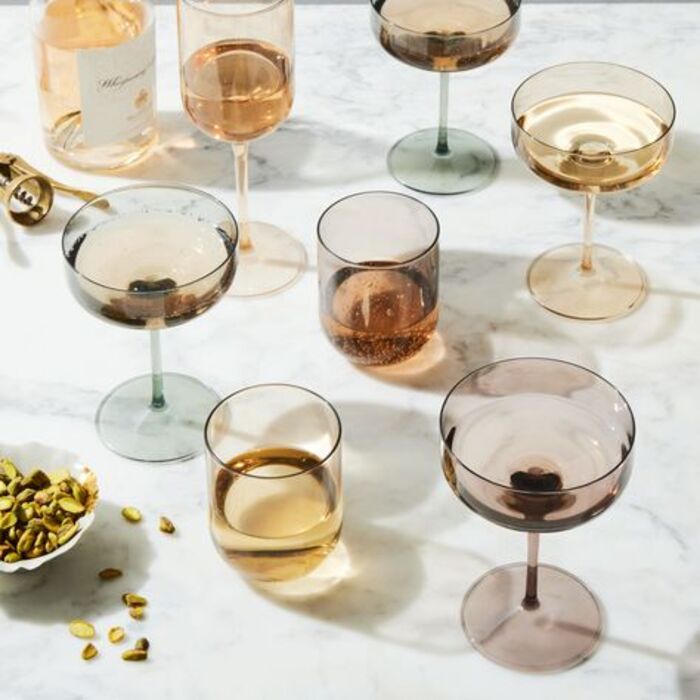 A unique set of stemless wine glasses is the perfect gift for your mother. These elegant pieces are bound to liven up your kitchen decor. They're gorgeous kitchen gifts for mom that she'll treasure for years to come.
19. Engraved Cutting Board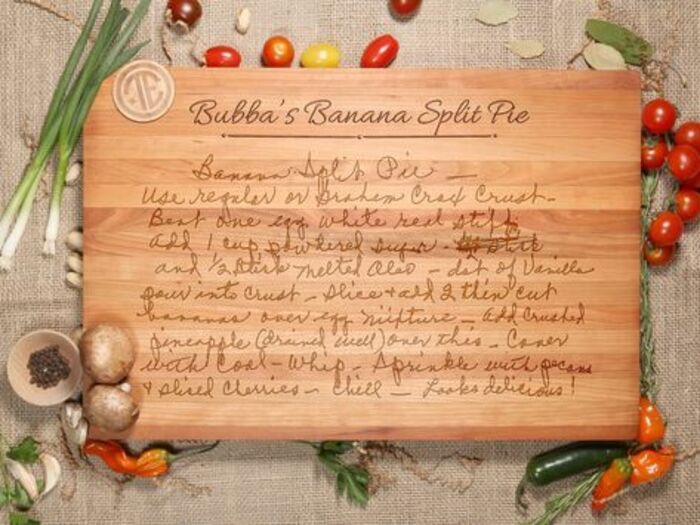 To honor the mother in your life, give her this engraved cutting board! Her top recipe can be engraved on this board to last for generations. Cute and unique, this mom cutting board is a good fit for any kitchen. This would be a wonderful present for mom or anybody else who enjoys cooking!
20. Birthstone Wine Bottle Stoppers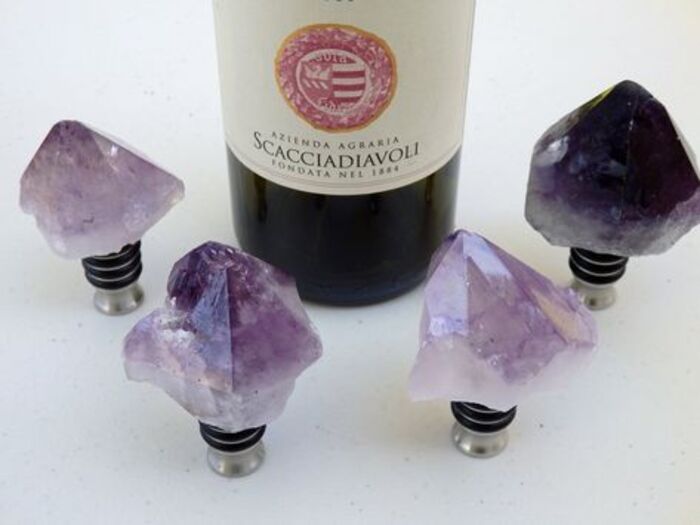 Cork it with one of these stunning hand-blown glass bottle stoppers and your wine will be instantly elevated. Choose a birthstone or a color that makes your mom happy, depending on her month of birth. Birthstone stoppers are stylish Mother's Day gifts for cooks that she'll feel proud to receive.
21. Indoor Mason Jar Garden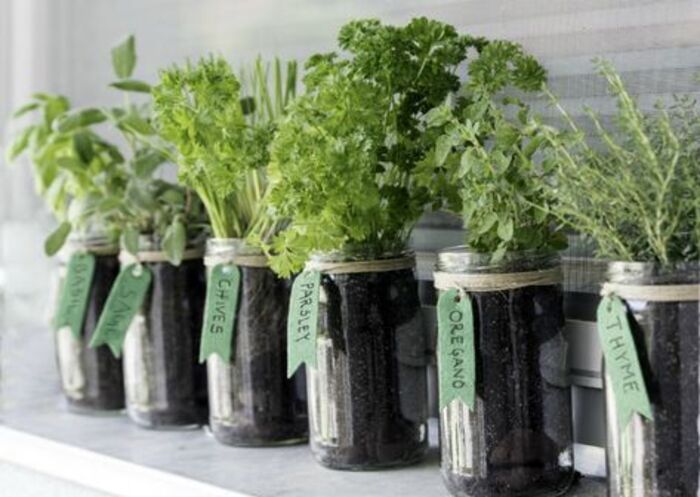 Basil, cilantro, mint, oregano, or parsley can be found in plenty in just a few weeks after placing these mason jars on your windowsill. They're practical for cooking yet they're still charming decorative items. Get these jars for your mother so that she can fill her kitchen with freshness and greens.
22. Glass Cake Stands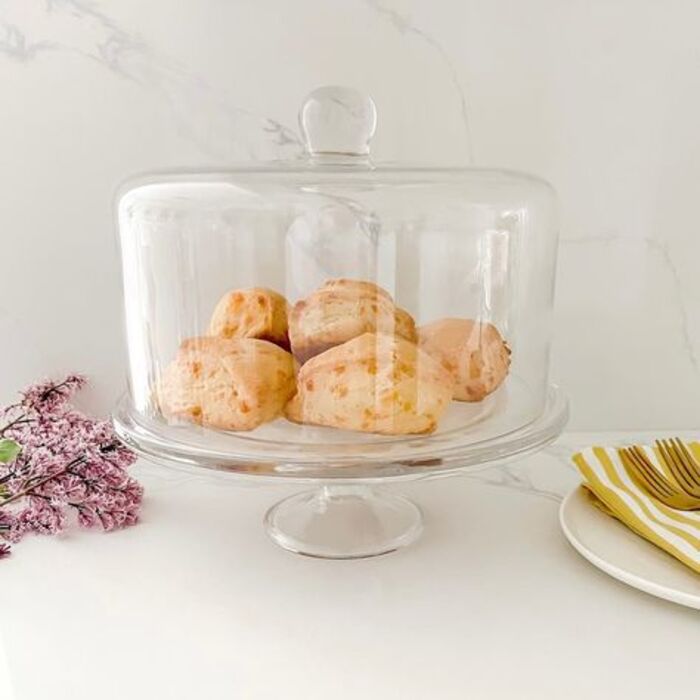 Help your mother show off her tasty homemade cake with these elegant glass cake stands. They are lasting kitchen gifts for mom that will add a stylish touch to her kitchen. Everyone will be attracted by how gorgeous the dining table turns out to be.
>>> Recommend reading: Top 40 Easy-to-use Tech Gifts For Mom To Elevate Her Life
Other unique Mother's Day gifts for cooks
23. Kitchen Aprons Set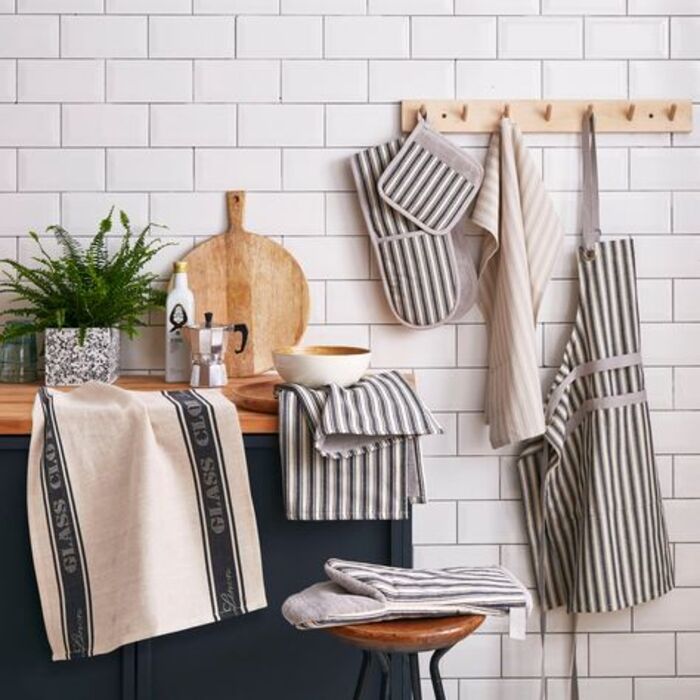 Show your mother how much you appreciate her efforts in the kitchen by giving her a special cooking apron. The long ties on these aprons with pockets can be readily adjusted to match any size. Moms can wear this when teaching their children to cook or bake around the kitchen area. Charming aprons are one-of-a-kind kitchen gifts for mom that she'll actually use and treasure.
24. Recipe Box with Cards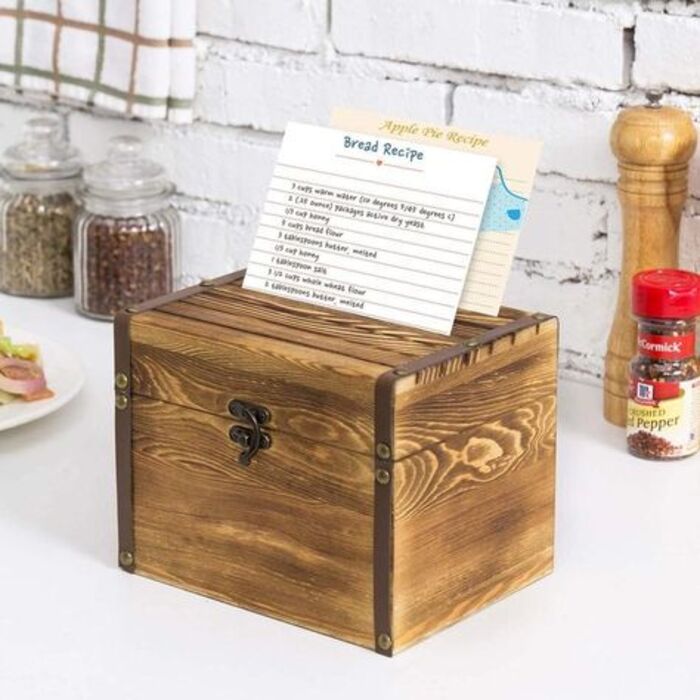 In addition to 100 recipe card protectors, you'll get a cute recipe box to hold all of your mom's favorite recipes. This box comes with a holder and many geometric-themed recipe cards. Whether she's a seasoned chef or just starting out, this present is a great method for her to keep track of her favorite recipes.
25. Rustic wooden stand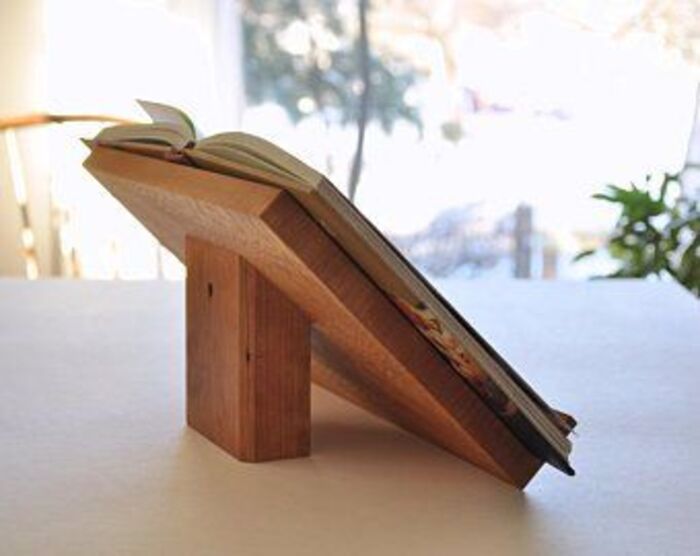 Bring a smile to her face while helping her in the kitchen with this rustic wooden book stand! It's a great present idea for bakeries and home cooks alike. Your mom will find it easier to follow any recipe thanks to this practical holder.
26. Cat Measuring Spoons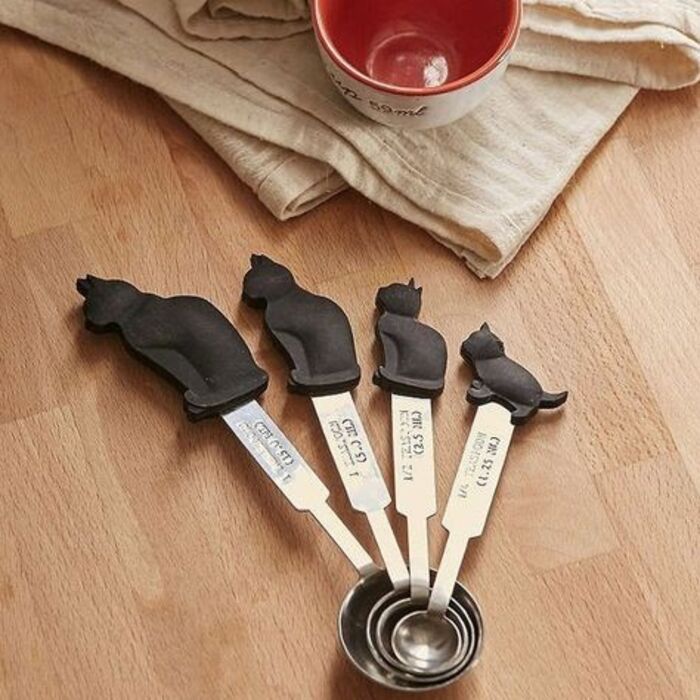 Your mother will love these cat-shaped measuring spoons when she receives them as unique kitchen gifts for mom. There are four sizes available: 1/8 tsp, 1/4 tsp, 1/2 tsp, and 1/2 tbsp. From now on, she'll know precisely how much is needed to add to her baking recipes thanks to these adorable cat scales!
27. Indoor Hydroponic Garden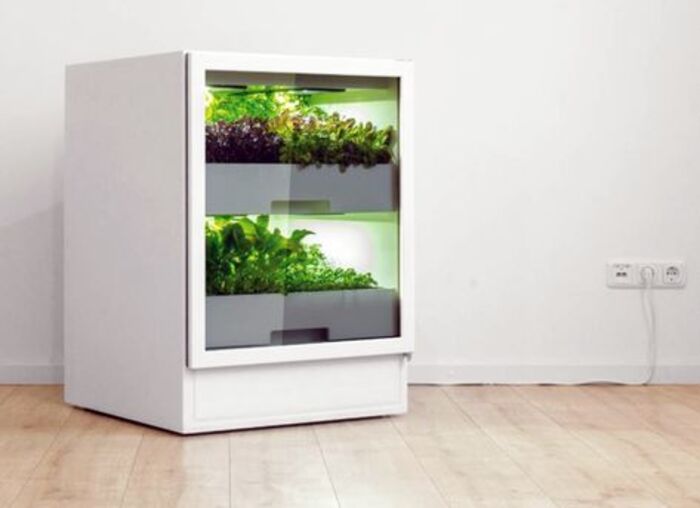 If your mother prefers having fresh herbs in her kitchen, the smart garden is a brilliant option. It's a great tool for cultivating herbs including cilantro, thyme, mint, chives, and parsley. This gift is perfect for moms who are always seasoning their food, year-round! My mother-in-law also loves this, and we've bought it for her as well.
28. Personalized Kitchen Towels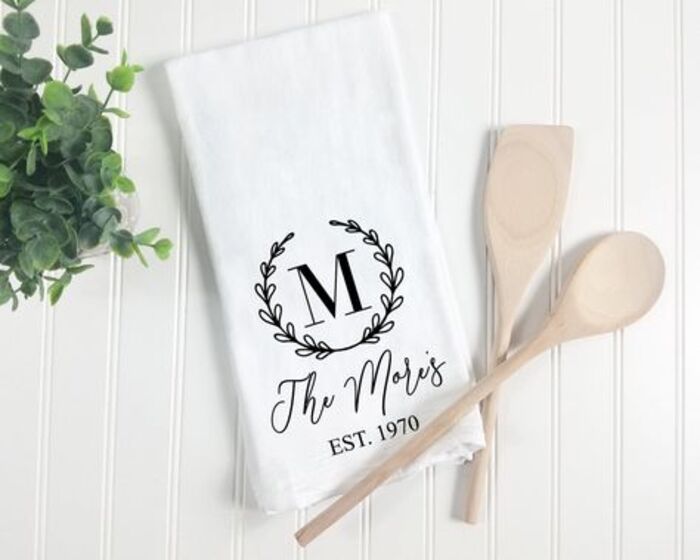 Still can't decide which Mother's Day gifts for cooks to give? Custom kitchen towels are a great way to go. With her initials, name, or a funny quote weaved in, these towels are sweet keepsakes that she'll be proud to show off at all times.
29. Marble Wine Coolers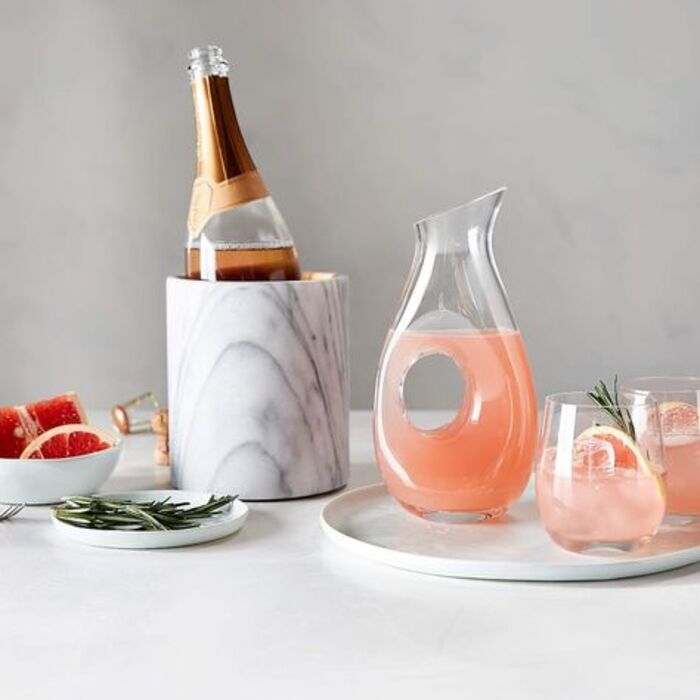 Make your mother's kitchen a little more interesting with these stylish marble wine coolers. They're elegant and charming, which are sure to make any dinner or party much more fun and exciting.
30. Cookbook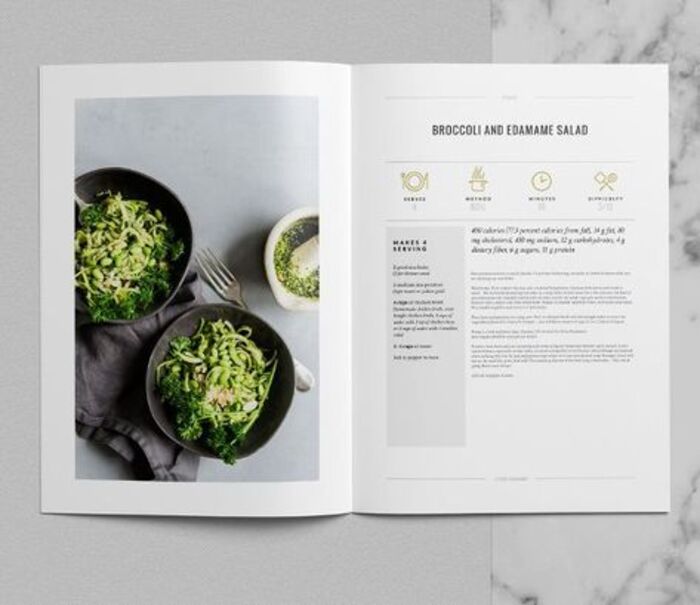 When it comes to cooking gifts for mom, the cookbooks can't be excluded. We actually gave the most well-known cookbooks to our mother for Mother's Day. They're truly helpful for her in creating delicious and healthful dishes. Hence, opt for some books for your mom this year. She'll be eager to explore new recipes and make fresh dinners for her family.
31. Ceramic Baking Dishes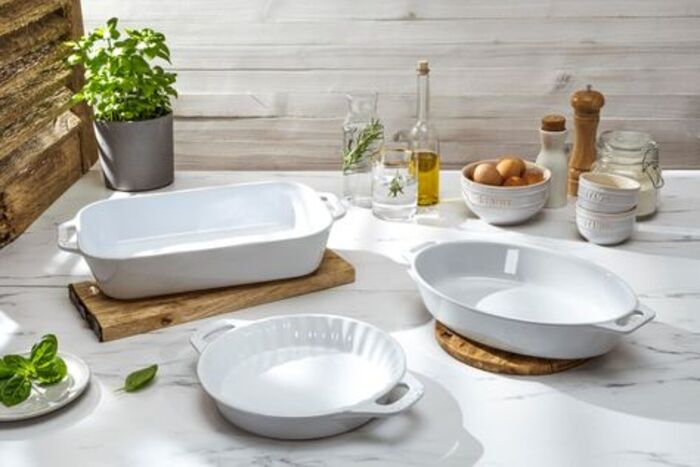 Beautiful baking dishes are the ideal way to brighten up mom's kitchen! These oven-safe ceramic plates are perfect for baking brownies, cookie bars, roast dinners, and focaccias, so she can replace her old kitchenware.
Read more:
Have you found the answer to "What to get for mom who loves to cook? after browsing our gift guide above. Oh Canvas believes that all the pieces in our list are stunning kitchen gifts for mom that she'll actually use and love. No matter what you choose, it's a sentimental gesture to show how much you care about her. Your mom is sure to treasure it for years to come.