We all know that expecting a child is a time of immense happiness, love, and (okay, maybe a little) anxiety. What better way to cheer up these future mothers and make their pregnancy even more wonderful than with some fabulous baby shower gifts for mom? Hold on a second! Oh Canvas will blow your mind, so prepare yourself. Wonderful baby shower gifts and thoughtful treats for the expecting mothers are included in this great variety. We know that giving these adorable presents to your pregnant wife or pals would make their heart melt.
Best baby shower gifts for mom to accomplish her beauty and wellness
1. Birth Month Flower Necklace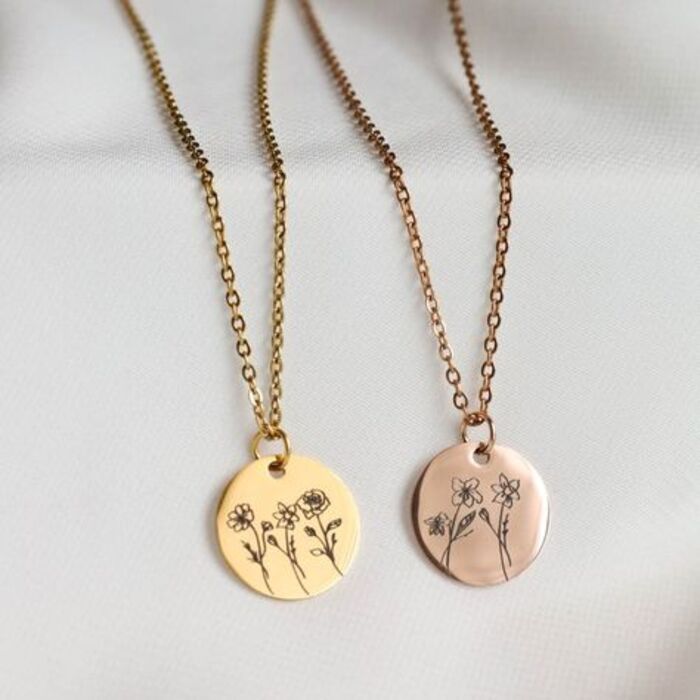 Do you wish to present a delicate and thoughtful gift to the pregnant woman in your life? The birth month flower necklace is sure to make her happy. Choose from a variety of gold, silver, or rose-gold charms that can be stamped with the child's birth month flowers. Your wife will be incredibly surprised to receive this meaningful present.
2. Spa Gift Card
With a spa gift card, you can give the soon-to-be mom some much-needed "me time". It helps her release tiredness and relaxes in peace before the baby is born. Giving this thoughtful baby shower gift for mom is such a sweet way to show how much you care.
3. Maternity Robe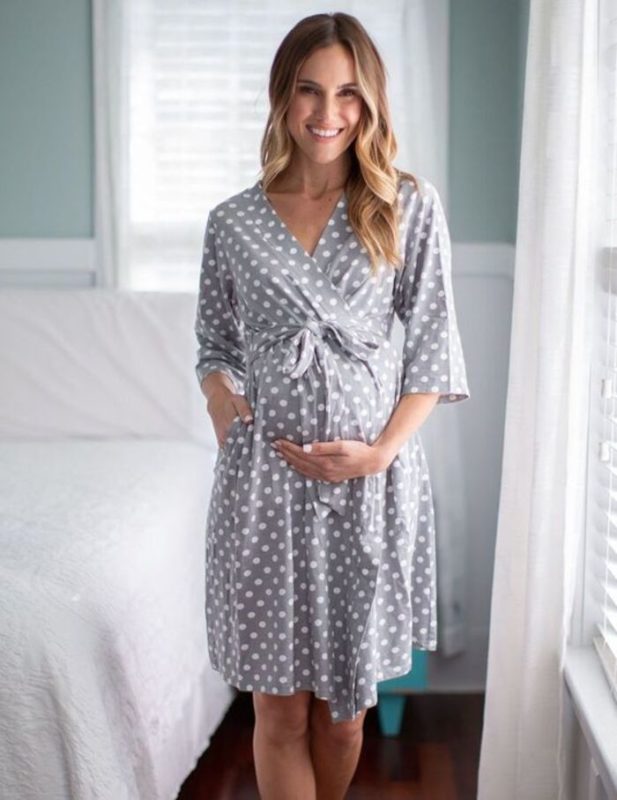 On the hunt for practical baby shower gifts for mom-to-be? Give her a maternity robe as a gift of relaxation. The robes in the kimono design are soft and comfortable enough to wear when she's in the hospital or while she's nursing her baby. It can be used for years to come by the mother of the child.
4. Mama Necklace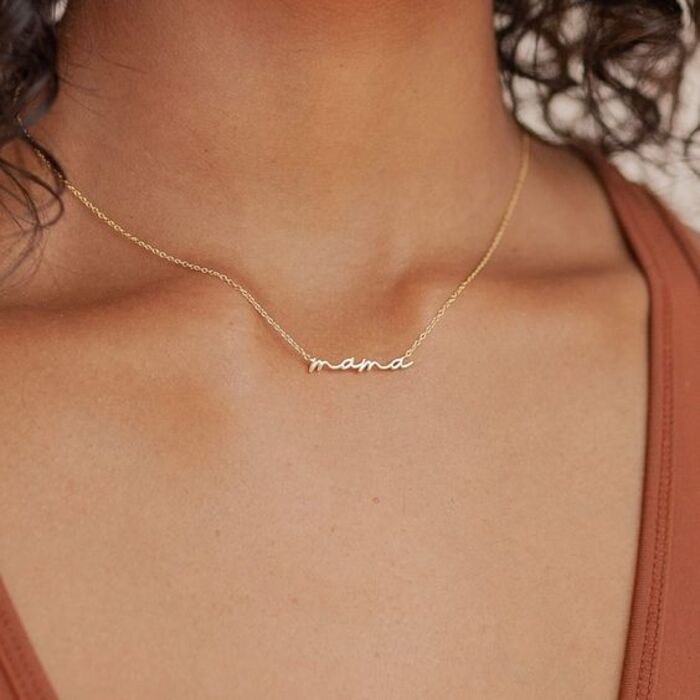 Could this be the very gift for baby shower for mom that has consumed your thoughts and desires, the one you have tirelessly sought for your lady? Made of gold or silver, this exquisite creation is a remarkable keepsake for the expectant mother. Its allure is such that she will be reluctant to part with it, cherishing it as a symbol of the profound journey she embarks upon.
5. Bath Bomb Gift Set
For new mothers, this wonderful bubbly box of relaxing, handcrafted, and top-quality bath bombs is a delight. She'll appreciate your thoughtful gesture to give her a little pampering in this difficult time. If you're vague about which types to give her, think of black raspberry, vanilla, lavender, or lemongrass green tea. They're enticing scents that make the best baby shower gifts for mom.
6. Spa Gift Box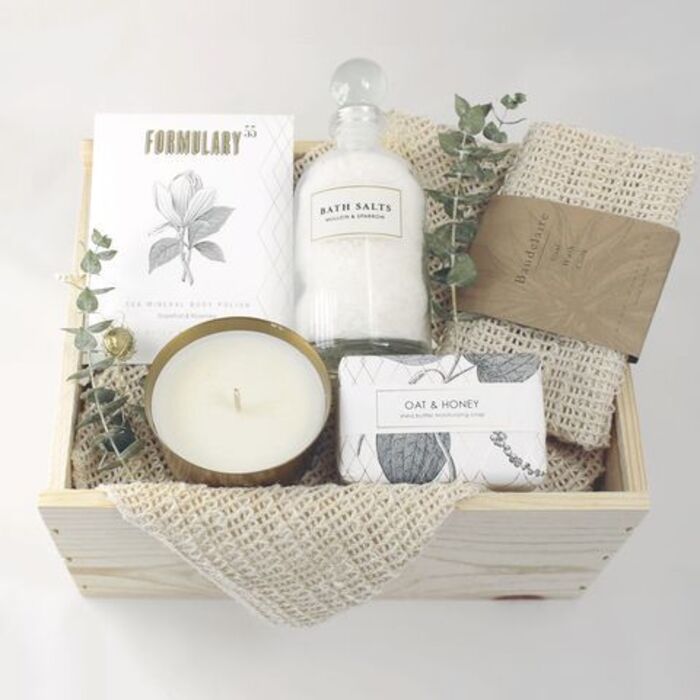 Make the mom-to-be in your life feel extra special with a spa gift package full of extra pampering. Handmade natural soaps, body scrubs, bath salts, or scented candles can be included in this adorable present for the mommy.
7. Initial Birthstone Necklace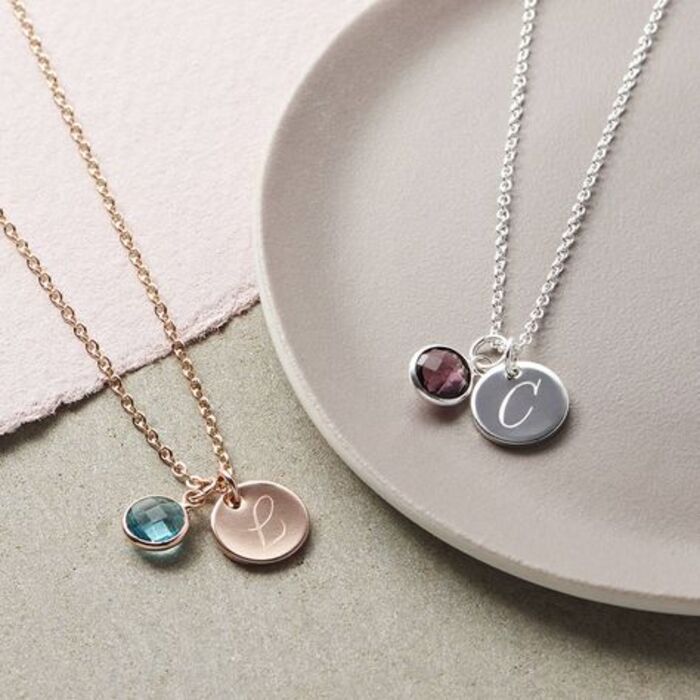 Such unique baby shower gifts for mom to be, tailored specifically to the expectant mother, possess a unique charm that is sure to resonate deeply with her. Behold the birthstone initial necklace, an exquisite offering that is sure to captivate her heart and soul. One may consider selecting the birthstone of either the mother or the baby, in addition to the mother's initials, to be delicately engraved upon the pendant.
8. Silk Eye Masks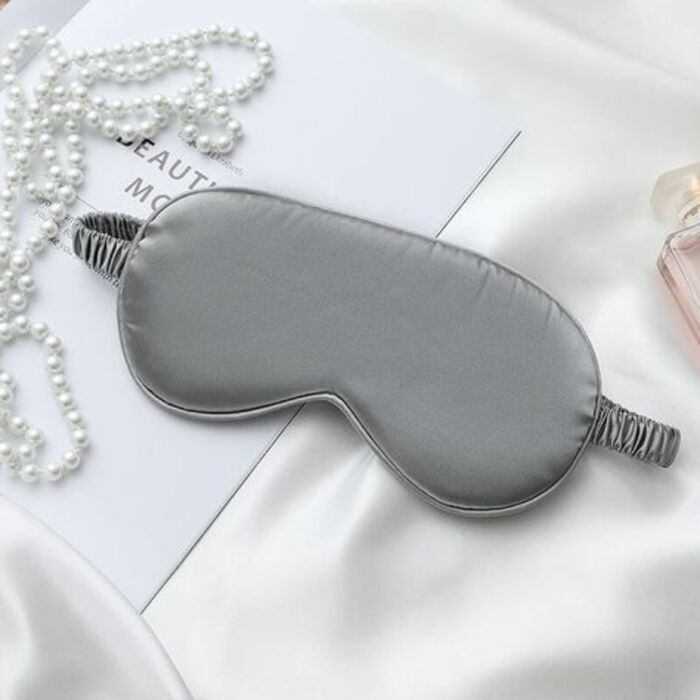 Sleep masks, with their gentle embrace, offer solace to weary souls, particularly those who have embarked upon the arduous journey of parenthood. In the wake of sleepless nights that follow the miraculous arrival of a child, these humble accessories become beacons of hope, promising respite and rejuvenation to new parents. With their gentle touch and unparalleled comfort, these silk masks are the perfect baby shower gifts for mom and dad.
9. Foot Massager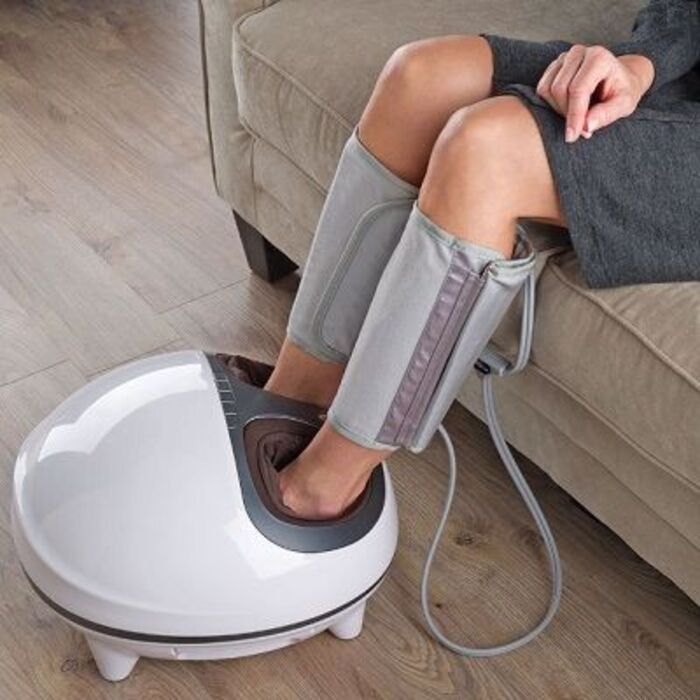 Unique baby shower gifts for mom to be can't exclude this heated foot massager. It helps soothe aching muscles in the back or legs while also being easy to use and lightweight to carry anywhere. For many years to come, she will be grateful for how practical this massager appears to be.
10. Hatch-to-Hospital Box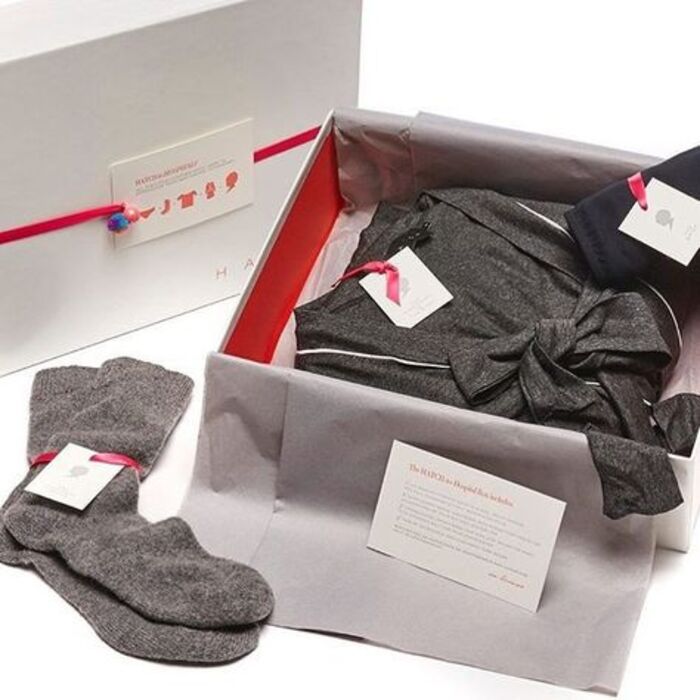 This considerate gift for baby shower for mom makes it easy to gather the essentials and head out the door when it's time to give birth. Any expecting mom will burst out to tears to receive this thoughtful box from you.
11. New Mom Gift Set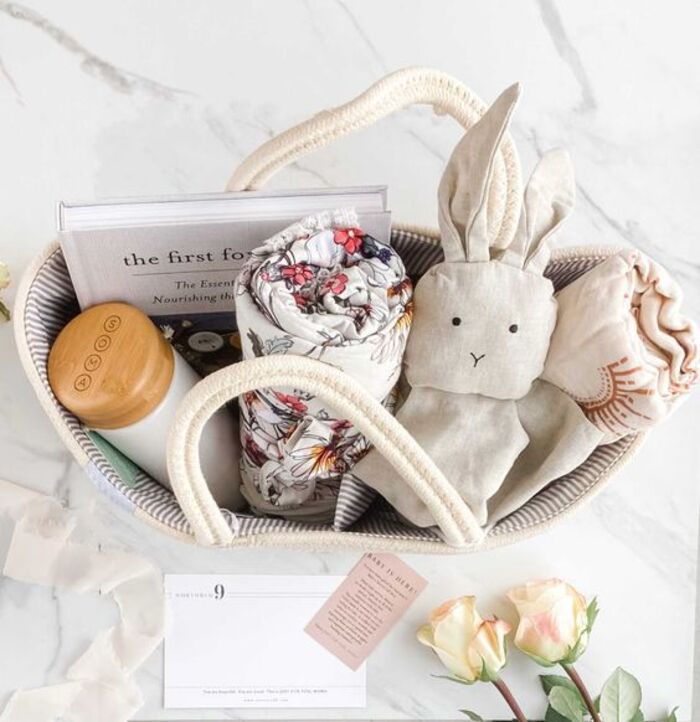 What if you want to make the baby shower for the mother-to-be a smashing success? We'd love to introduce a gift set of high-end spa goods, mugs, and books that you can use to pamper her. You can include some other gifts for the baby like blankets or toys. Insert an extra sweet card to make this luxurious combination one of the best baby shower gifts for mom.
12. Robot Vacuum Cleaner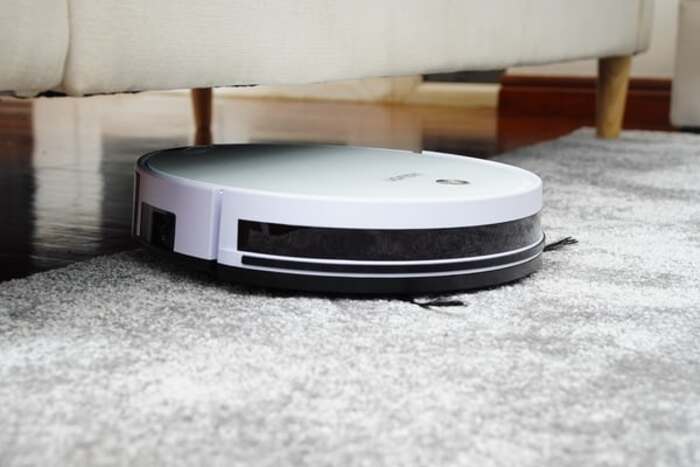 Looking for the best baby shower gifts for mom-to-be? Short on time and overwhelmed by many tasks, new mothers truly need a robotic cleaner. In addition to making it easier for her to take care of the newborn, this helps alleviate some of her tension. There's no need for mom to worry about her baby crawling on filthy floors or rolling around in the dust.
>>> Read more: 28 Funny Gifts For Mom That Make Her Beam With Joy
Useful baby shower gifts that she needs for nurturing her newborn
13. Baby Changing Pad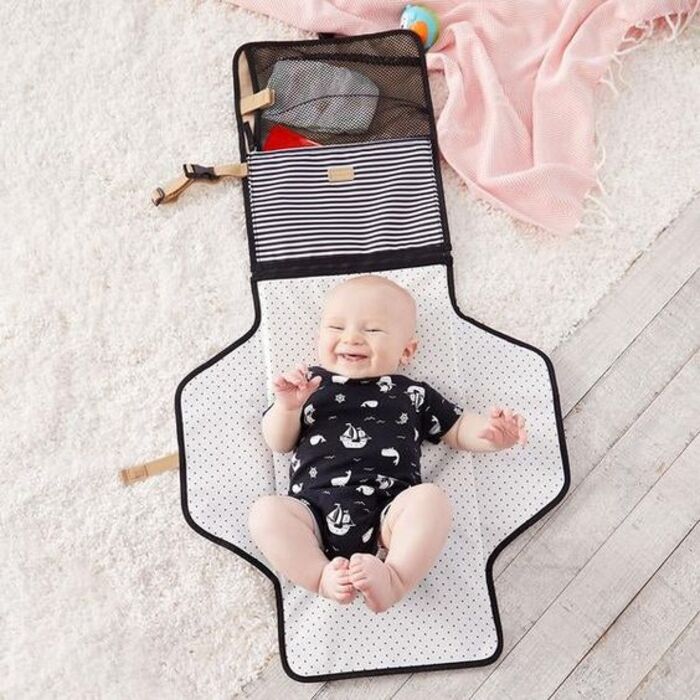 This changing pad is a must-have for any mom-to-be in your life. It helps parents change the baby's diapers much easier in all the usual places: the car, stroller basket, and every floor of the house. Diapers and wipes can be stored in the little clutch's built-in storage area. A built-in pillow is available as well.
14. Silicone and Wood Pacifier Clip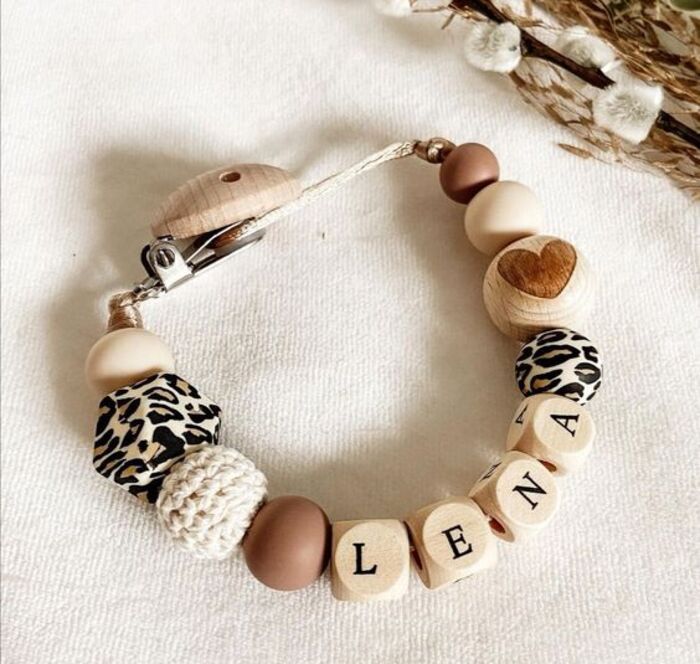 Since the babies have a nasty habit of gnawing on anything in their tiny hands, this silicone and wood clip is a savior. It's one of the most popular baby shower gifts for mom and infants alike. To take this gift to the next level, engrave the child's name on the wooden blocks. Moms will be surprised to see it.
15. Electric Baby Nail Trimmer
Make sure the new mom's baby is secure and happy with an electric baby nail trimmer. Since the nails of a baby grow rapidly, she is at risk of being scratched or having her nails torn. The mother-to-be will appreciate a tech present for any mom that is both practical and functional at her baby shower.
16. Swaddle Blanket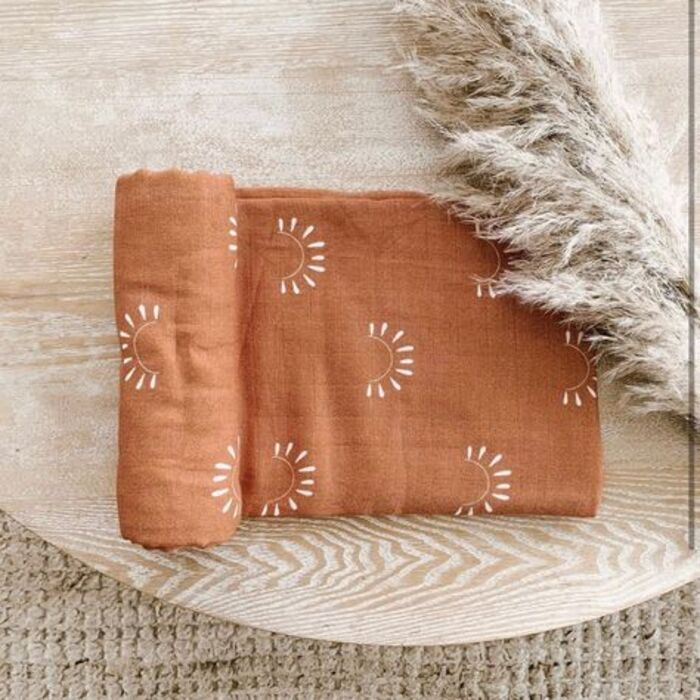 These muslin blankets are not only adorable but also used for a variety of purposes. Wraps can be used for tummy time on the floor or swaddling. They can also be used as nursing covers or burp rags. Since they're amazingly practical, don't skip them when seeking unique baby shower gifts for mom-to-be.
17. Baby Advanced Carrier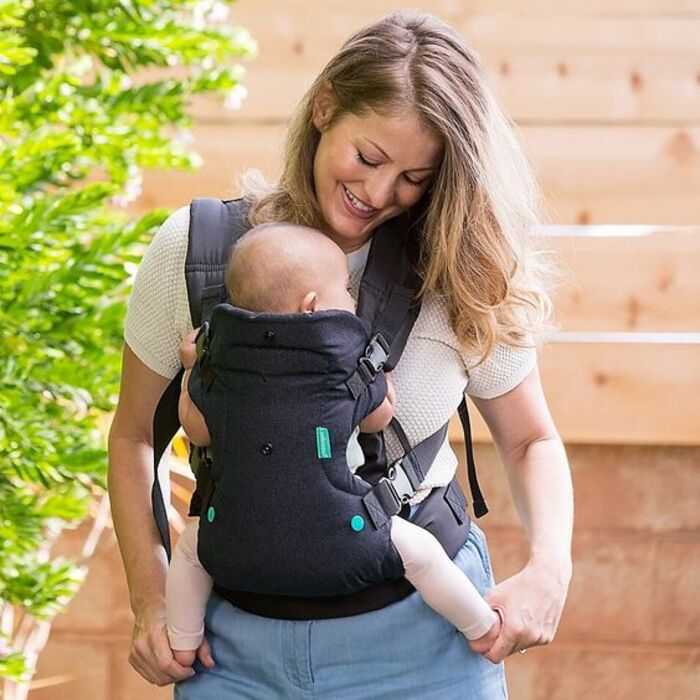 For all new mothers, simplicity and comfort are the keys. Moms-to-be will like this adorable wrap carrier when it allows her to easily change the weight distribution. It also ensures that the infant is safe and comfortable. More amazingly, wrap carriers are among the greatest useful baby shower gifts who want to breastfeed in privacy.
18. Cozy Baby Booties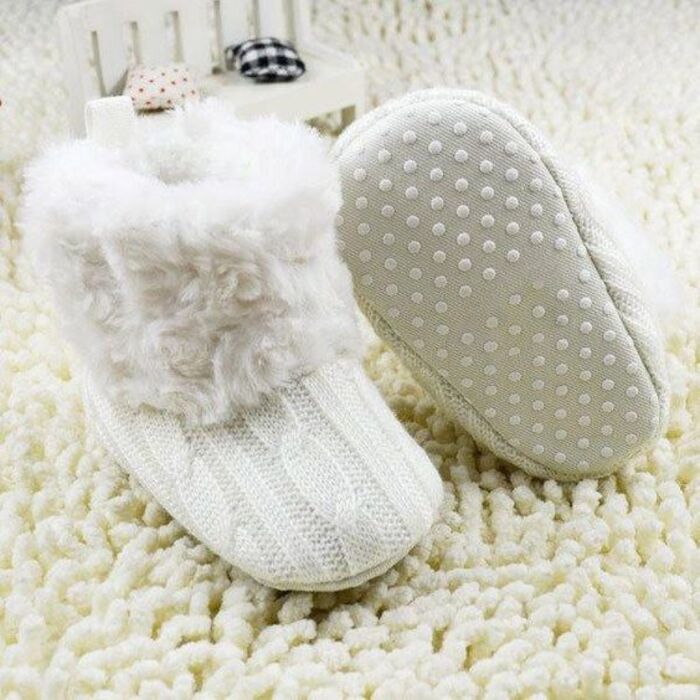 Baby shoes may be cute, but they're a waste of time and money. To keep newborns' feet warm and comfy, these booties are excellent choices. They're easy for parents to remove yet difficult for babies to remove themselves. Fleece booties are the best mom gifts for baby shower that never go over the top.
19. Nursing Pillow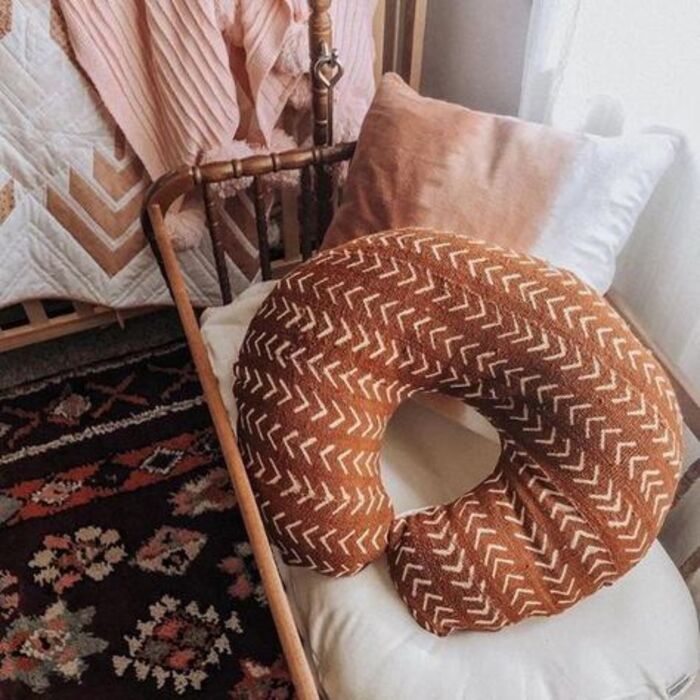 The nursing cushion plays its best in making breastfeeding more comfortable wherever you are. Being soft and lightweight, this pillow guarantees a cool experience that any mom might wish to have.
20. Baby Bath Set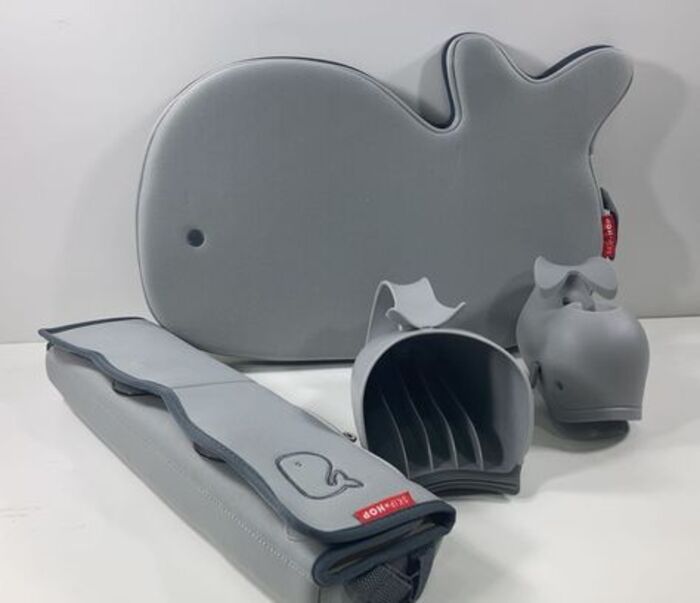 Not all babies love bathing for the first time. However, with this bath set, parents and babies may have a good time while getting their baths. It often comes with a soft spout cover, a padded elbow rest, a kneeler, and a non-slip mat to place inside the tub. Get this set to make it one of the unique baby shower gifts for mom to be that she's ever received.
21. Baby Diaper Caddy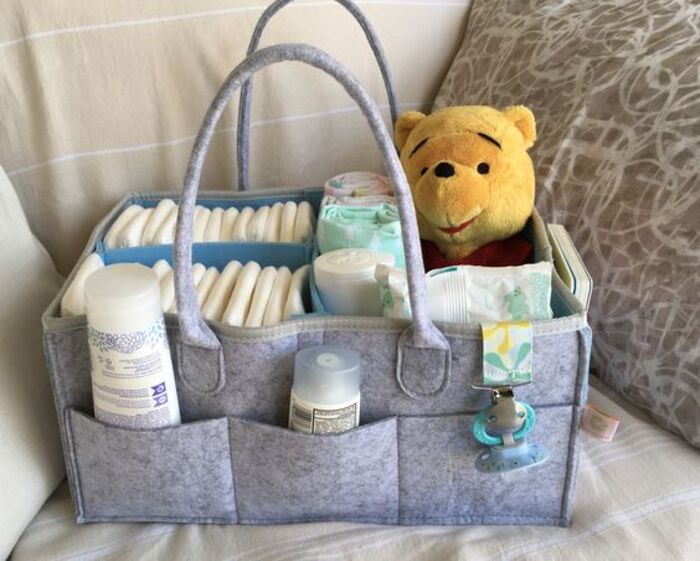 An organized caddy with many pockets would be a practical gift that many parents wish to have. To make things even more convenient for new moms, the inserts may be taken out and used as useful storage. We're sure that this caddy will leave the best impression at the shower party.
22. Bottle and Food Warmer
Want to help the new mom with thoughtful baby shower gifts? This bottle and food warmer is a brilliant option. Parents can quickly heat up milk bottles for their children using this practical device. Moreover, there's no need to worry about overheating at all if you get the temperature exactly perfect.
23. Door Cushion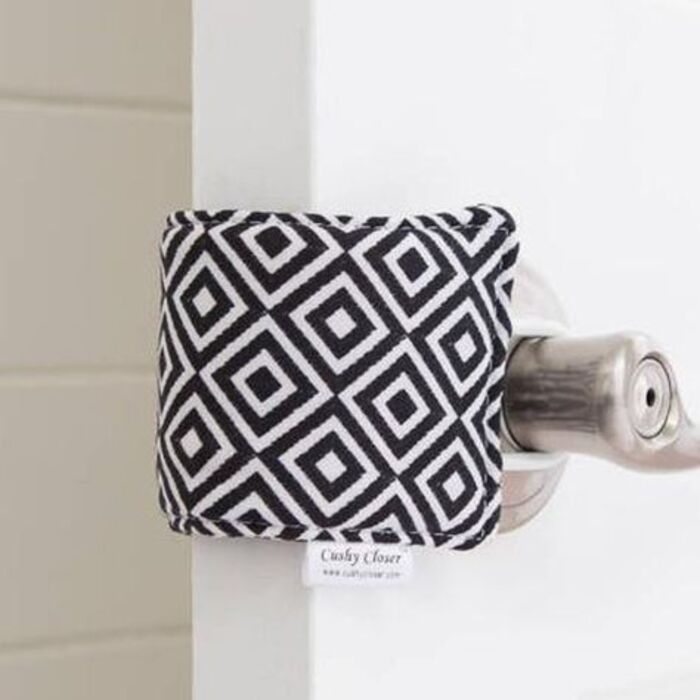 Almost new parents find it hard to lull a baby right to sleep. You might not realize how loud even the tiniest door entry can be to a sleeping child. Thus, to avoid awakening him, simply attach this clever device to the door lock and make your slight way through the house.
24. Milk Snob Cover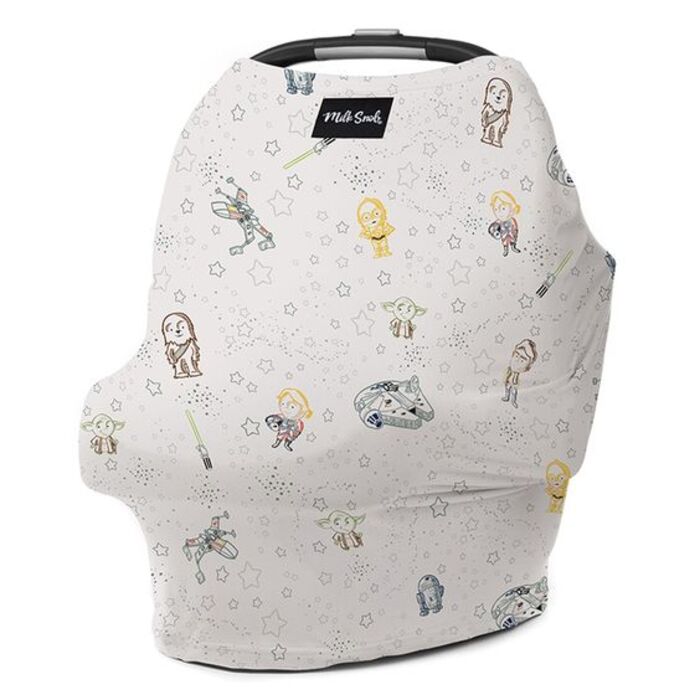 You can't go wrong with a milk snob cover when finding useful baby shower gifts for mom. It supports the best for the baby carrier, car seat, or even mom's body when nursing. Multifunctional as it is, this cover will please any pregnant woman in your life.
>>> Read more: 40+ Best Gifts For Stepmom To Show How Gorgeous She Is
Unique baby shower gifts for saving memories
25. Baby Monthly Milestone Blanket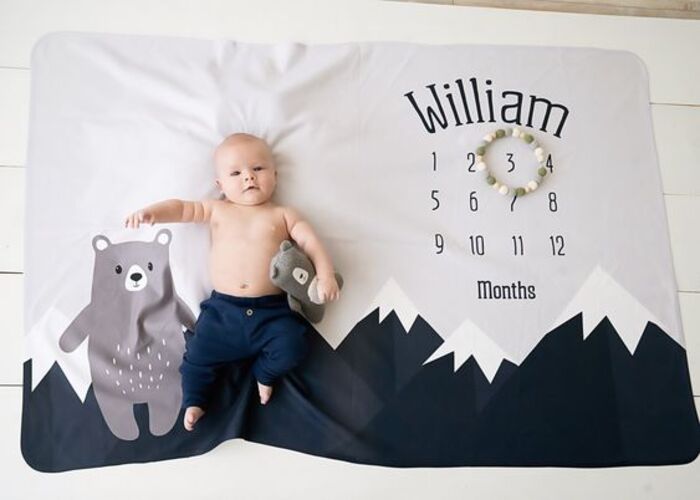 Since it's an unforgettable milestone when a new baby is born, this blanket is a one-of-a-kind keepsake for mom that she'll treasure for a lifetime. Every time the baby cuddles in this soft blanket, moms will feel so proud and special.
26. Baby Keepsake Library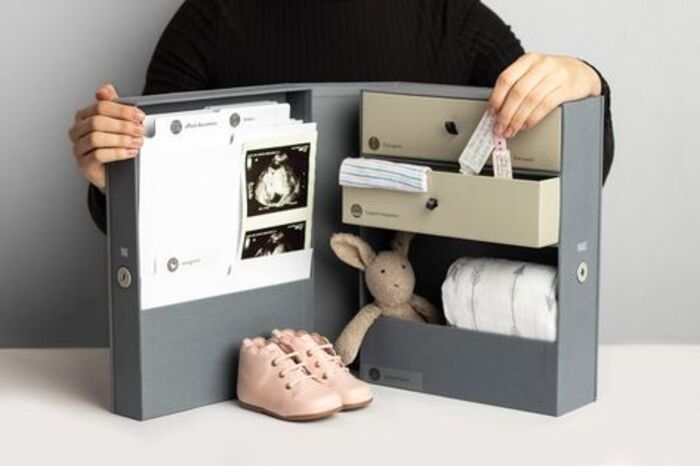 To plan and organize baby's souvenirs, new mums often don't have a lot of time. This baby keepsake library box makes it simple and delightful to preserve all of your baby's mementos. Everything a new mother needs to preserve and cherish like the hospital name bracelets, baby's lost teeth, and sonogram photos can be included in this box. It's hard to think of other cute, unique baby shower gifts for mom-to-be than this handcrafted keepsake box.
27. Sonogram Photo Canvas Print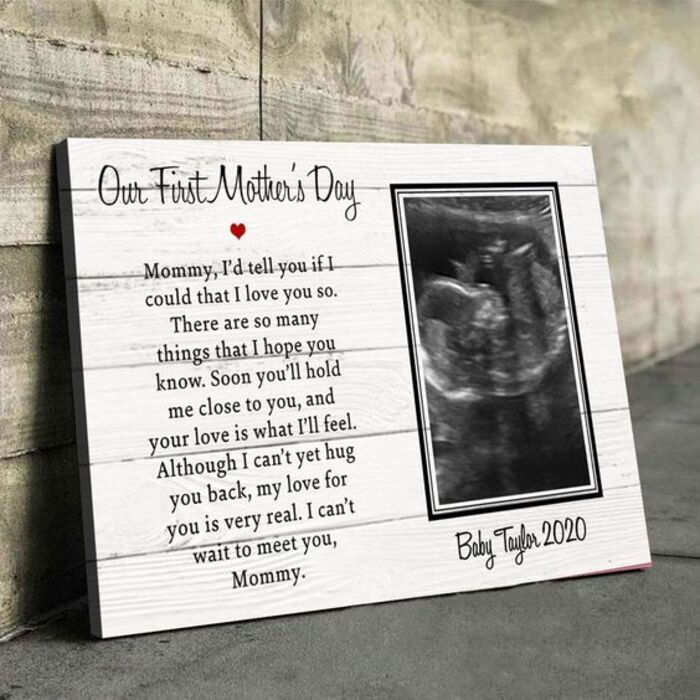 Looking for a heartfelt keepsake for your expecting wife? Give her a canvas print of your child's sonogram photo. We're sure that she'll burst out into tears when unwrapping this canvas gift from you.
28. Personalized Throw Blanket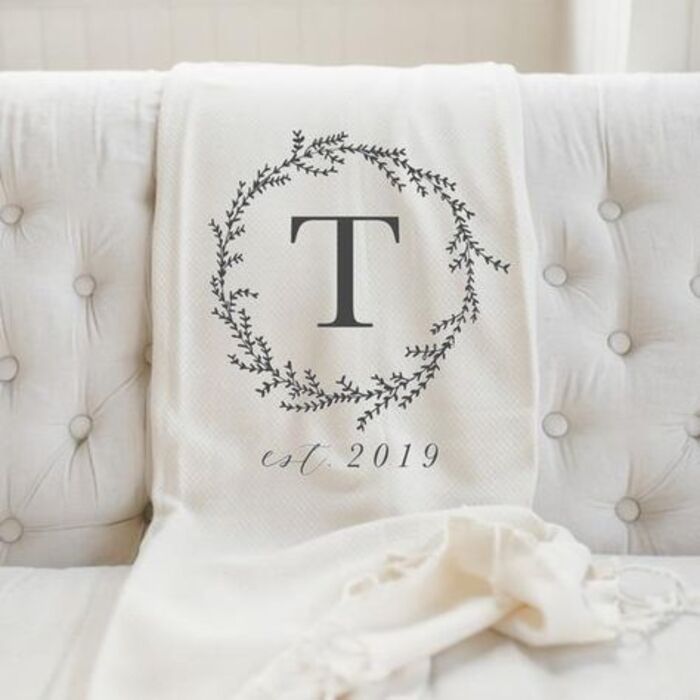 Custom mom gifts for baby shower are how you win her heart at the party and for the years to come. A neutral hue and organic cotton will make this blanket a perfect gift. Besides snuggling up in the blanket with her baby, moms can use it as a sentimental souvenir bearing the child's name, birth date, weight, and height.
29. Mama Custom Mug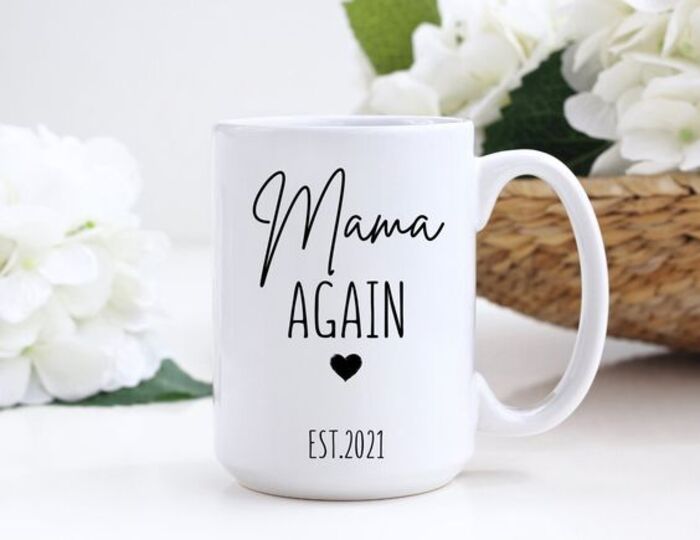 It's wonderful for moms-to-be to get handmade, personalized cups. Whether they're for her favorite beverage or souvenir, they're perfect baby shower gifts for mom. With the baby's year of birth crafted, these mugs will be among the memorable keepsakes that moms appreciate for years.
30. Pregnancy Memory Book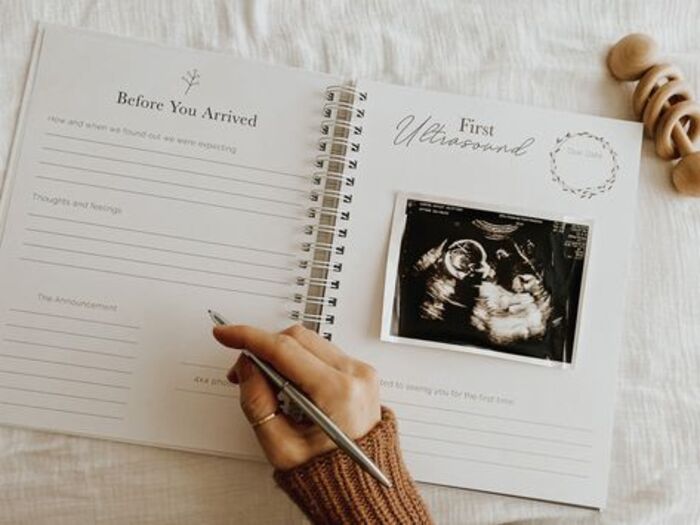 Pregnancy is an important period in any woman's life. Keeping a pregnancy journal is a unique way to commemorate your journey. You and your child will look back on this book many years from now and remember the good times you had together.
31. Polaroid Mini Photo Printer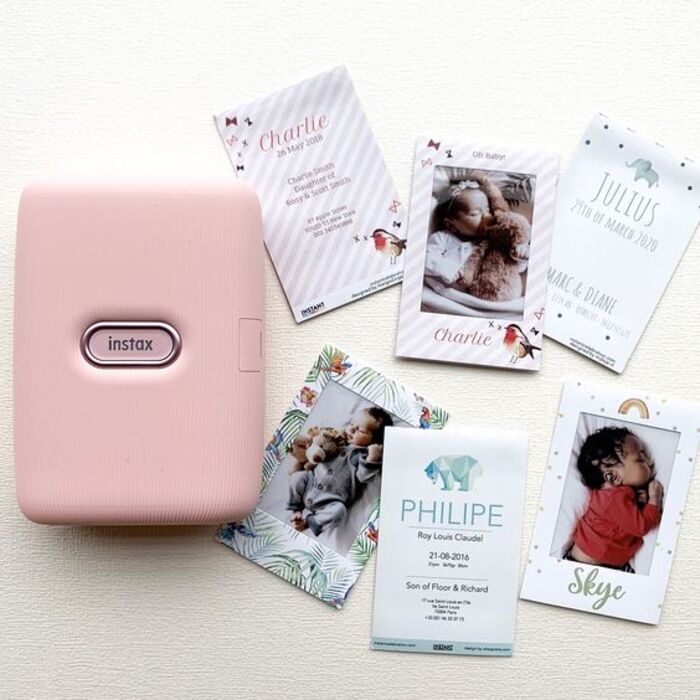 All new mothers enjoy photographing their adorable newborns. That makes a portable picture printer one of the most unique presents for baby shower. She can simply use it with her smartphone or tablet to produce high-quality physical images in a matter of seconds.
May be you interesting:
It's wonderful that you share a little burden with the expecting moms by giving them useful baby shower gifts for mom. Whatever items you pick from our list, Oh Canvas believes that they will make her feel happy and special. If you want to give her more personalized gifts, browse our site to find unique, heartfelt prints that help any mom showcase and preserve memories.