It's never easy to find a special gift for your mom since she won't tell you what she exactly wants. That's the reason why we've rounded up a list of the best gifts for mom that are bound to make her smile and proud. It includes the most thoughtful and sentimental pieces, which are perfect for giving on her birthday, Mother's Day, or "just because". Explore the list, and Oh Canvas guarantee that there's at least one present you'll love wrapping up for her.
Best gifts for mom on her birthday
1. Temperature control mug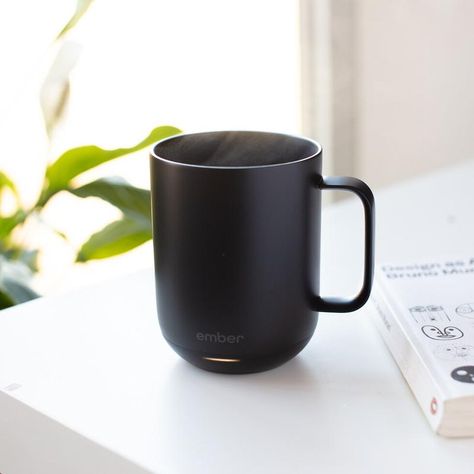 Sipping a hot cup of coffee is one of life's greatest pleasures. Pick up this USB-powered cup, which she can manage via an app to discover her optimal sipping temperature. It's also supportive since she'll never have to settle for lukewarm coffee again. 
2. Personalized birthstone necklace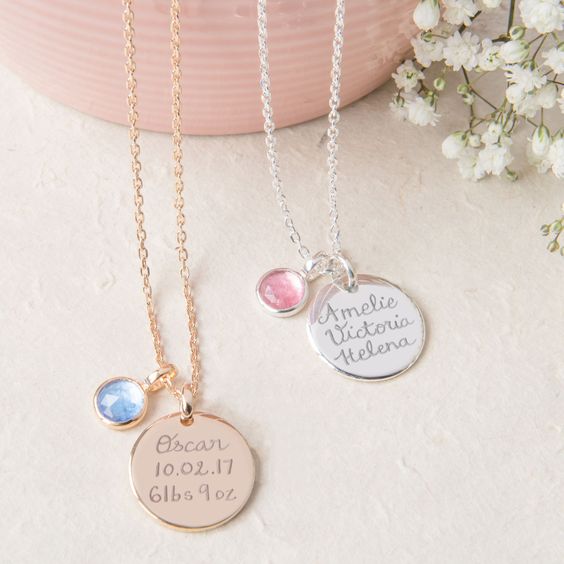 You and your siblings represent the pinnacle of all she has accomplished in her life so far. Best birthday gifts for mom can't exclude a custom necklace with all of your birthstones and initials. This unique gift will be a delight.
3. Bouquet subscription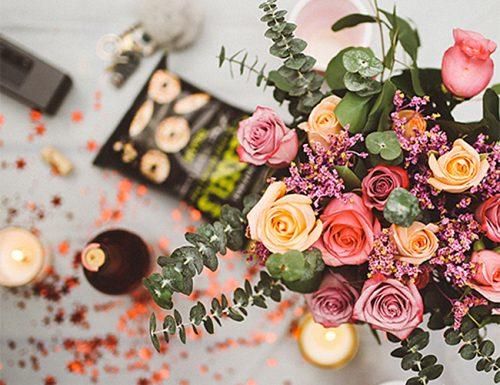 Even if you live far away, a monthly bouquet delivery is a thoughtful way to let mom know you're thinking of her. Pick out the perfect bouquet for your loved one by choosing her favorite blooms and colors. Make it right, and you'll get one of the best gifts for mom that she treasures.
4. Wine subscription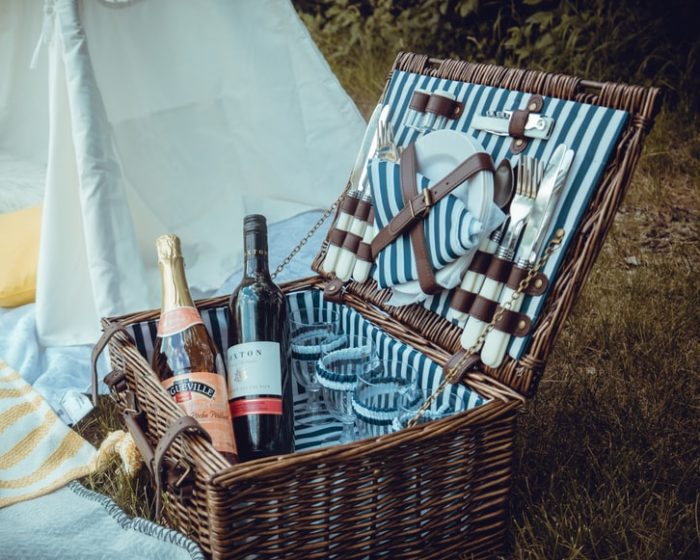 Subscription services that bring a handpicked selection of wines to her home every month are perfect for expanding her birthday party. It's also an adorable way to remind her of you whenever the wine basket comes to her door. 
5. Handwritten custom dish towel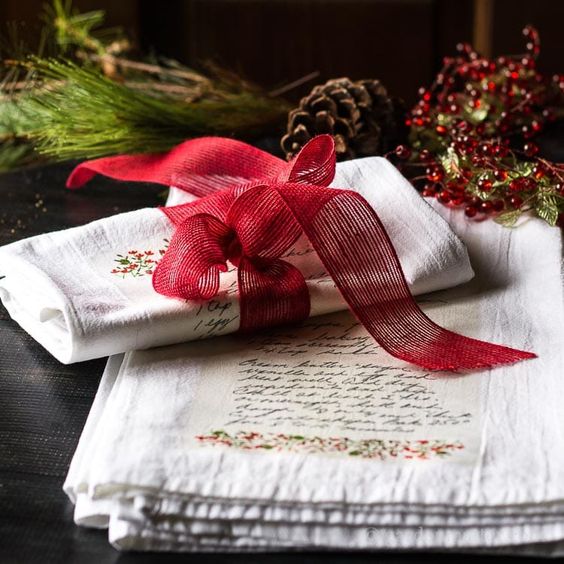 Custom pieces are the best gifts for mom who doesn't want anything. Print a dish towel with her handwritten recipes, like her world-famous spaghetti. Or else, track down one of her favorite childhood dishes, and you'll be sure to bring her to tears.
6. Instant camera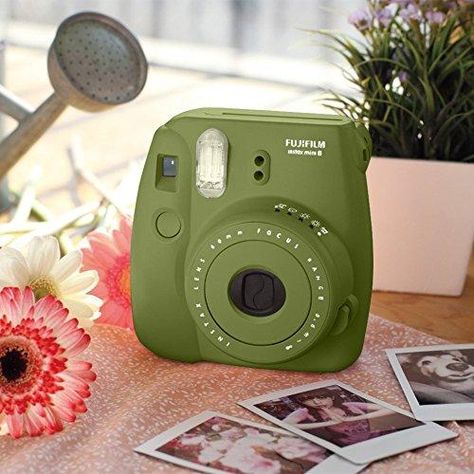 She can use this camera at parties or on weekend getaways to capture the most amusing moments with her family. Keep in mind that once your mother gets her hands on the camera, she won't want to put it down. 
7. Magnet tape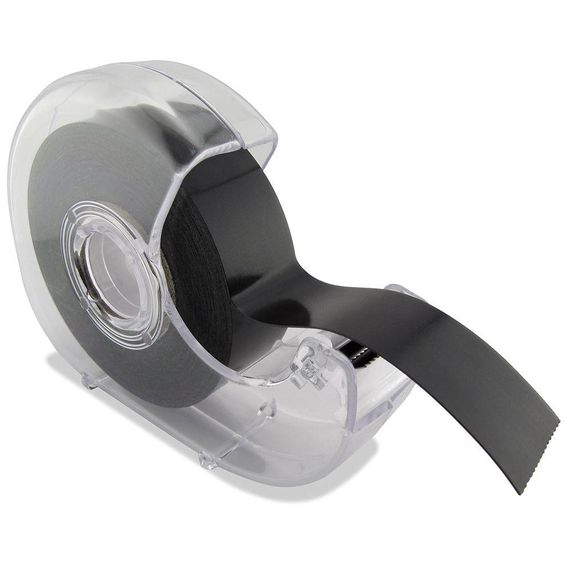 With this gift, she may remove all the magnets from her fridge and store all the vital information she needs in one place. Don't miss out on this useful item when finding the best birthday gifts for mom. 
8. Cotton slippers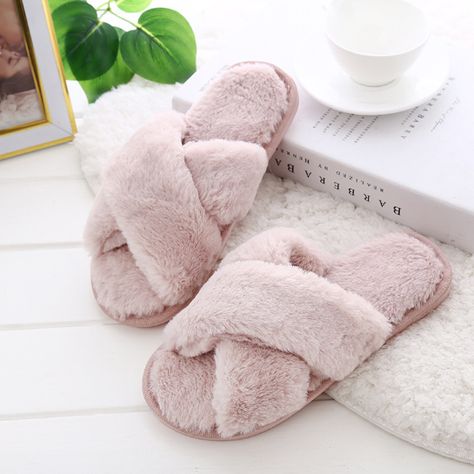 What could be better at the end of a long day than something sweet? When it comes to soft and warm slippers, there are a wide number of colors and patterns to choose from. She'll love it when opening the gift box and seeing these adorable slippers from you. 
9. Lovely belt bag
The busy mom can keep all of her belongings in one place at all times. For those who don't like the look of full-on fanny packs, the bag may be worn crossbody or over the shoulder. Choose one with her favorite color, and it'll be one of the best gifts for mom that makes her smile. 
10. Mason jar herb garden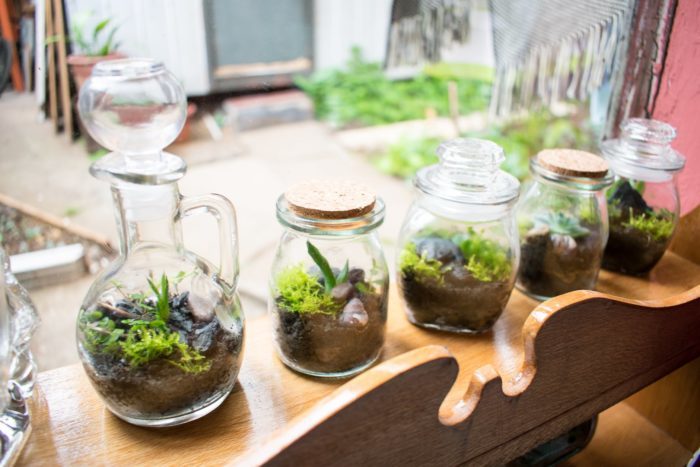 Turn mason jars into a fresh herb garden and make them the best birthday gifts for mom. For months, she can cultivate basil for her pasta, mint for cocktails, or cilantro for tacos. The indoor herb garden is truly worth your consideration since it'll be a useful part of the kitchen and a friendly decorative piece.
11. Airbnb gift cards
She probably hasn't had a lot of time to go on vacation recently. As the best gifts for mom, the gift cards will inspire her to cross something off her bucket list.
12. Travel organizer for cosmetics and jewelry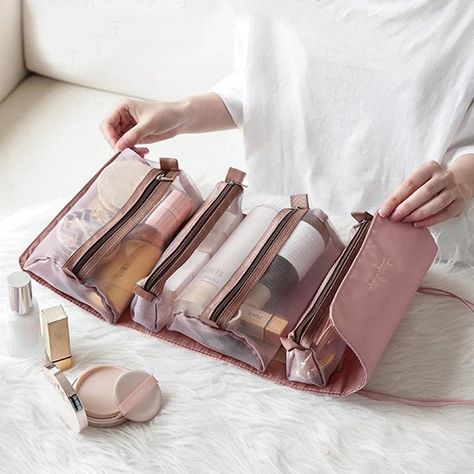 This organizer will keep all her cosmetics and accessories neat and tidy while she's traveling. Opt for her favorite hue and enduring material. She'll appreciate it a lot when receiving this present from you.
13. Natural bath salts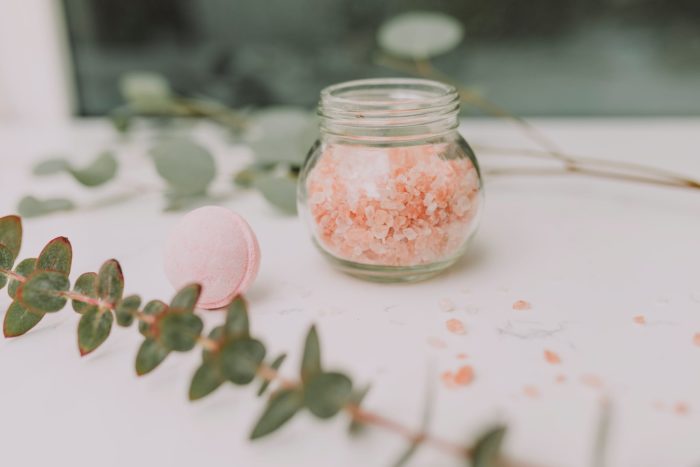 Bath salts are a great way for women to relax and unwind when their body needs a restorative, spa-like experience. The Epsom and Himalayan types are combined with essential oils and dried flower petals for a luxurious experience. No worry to pick bath salts as the best gifts for mom who doesn't want anything.
14. Essential oil diffuser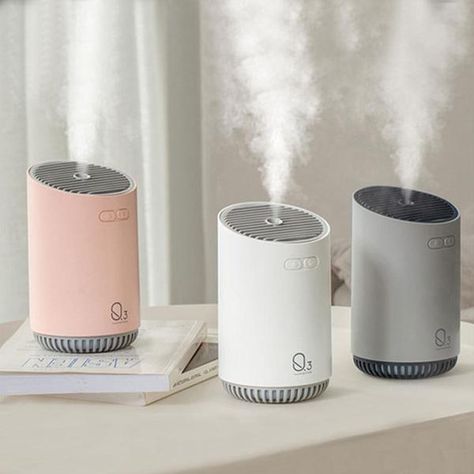 A top-rated essential oil diffuser is a great gift for her if she doesn't want to learn to use another complicated technology. Choose some natural oils with fresh fragrances that she might love. This present helps her have the best sleep and mood for a long time.
Best Mother's Day gifts that she'll actually use
15. Name earrings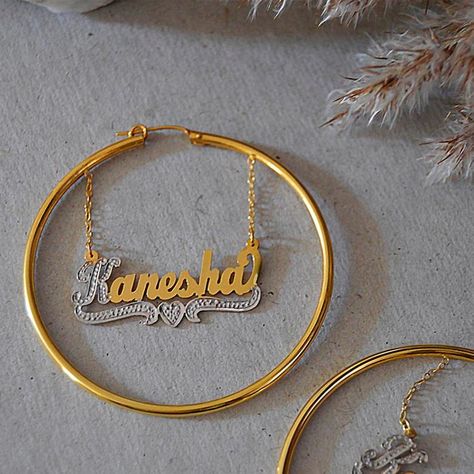 Elevate a couple of earrings by personalizing them with your mother's name or initials. Whether it goes with gold or silver, your mom will treasure it for a lifetime.
16. Cooling eye masks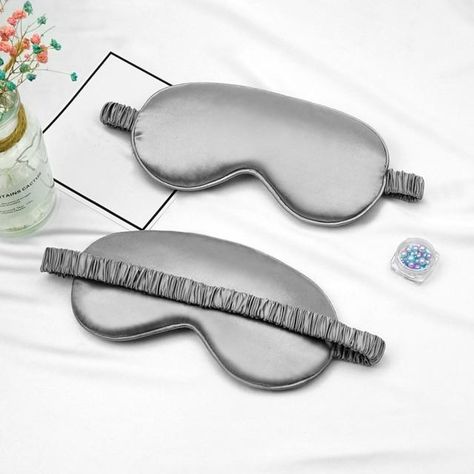 Give your mom the most relaxing and comfortable moments with adorable eye masks. These pieces are still very supportive when she's got a headache. Choose some pieces for her, and they're the best gifts for mom that you've given so far.
17. Weighted blanket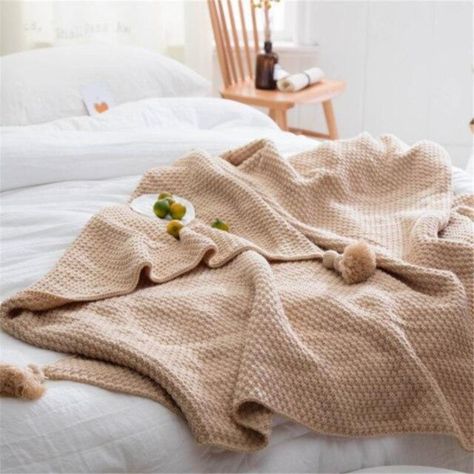 If you don't want to spend a lot of money on a gift for your mom, this is the best alternative because it's a lot less expensive than other possibilities. Its light and soft texture, which is silky and cool to the touch, makes it ideal for those with sensitive skin.
18. Gardener's tool seat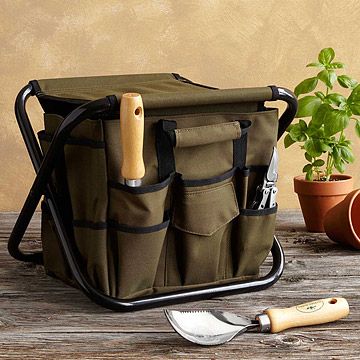 Is your mother a green finger? If so, this ultimate gift with a compact tool bag and a folding chair is an excellent choice for her. It might stand out among the best gifts for mom who doesn't want anything.
19. Custom book embosser stamps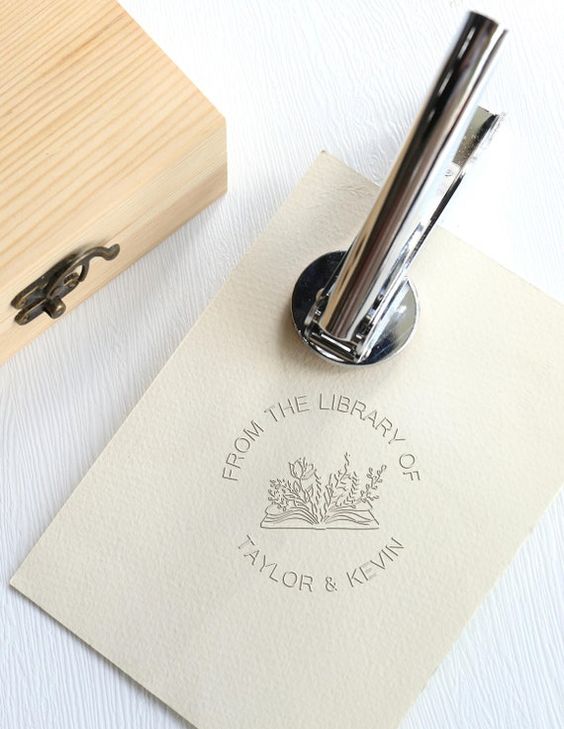 The book embosser stamps can be considered the best Mother's day gifts. It's an excellent way to show your love for your mom, who loves reading. You can choose different designs to make her own library a lot cozier. 
20. Personalized cheese board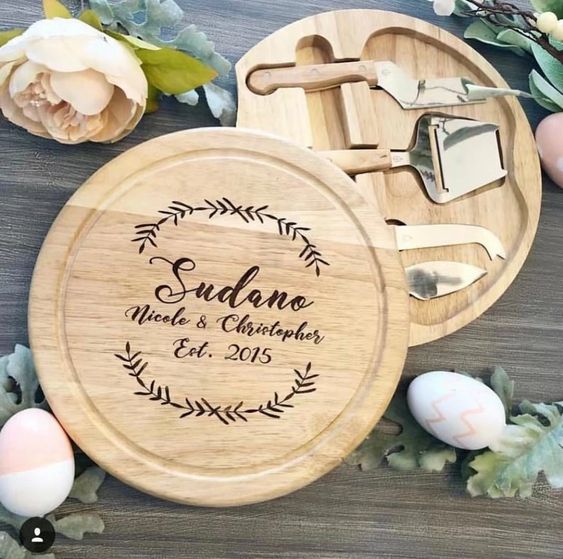 For those who love their cheese and meats, this triangle can expand into a full wheel to accommodate all of their favorites. There are also stainless steel cheese fork and two knives that may be stowed in a secret bottom drawer.
21. Scented c

andles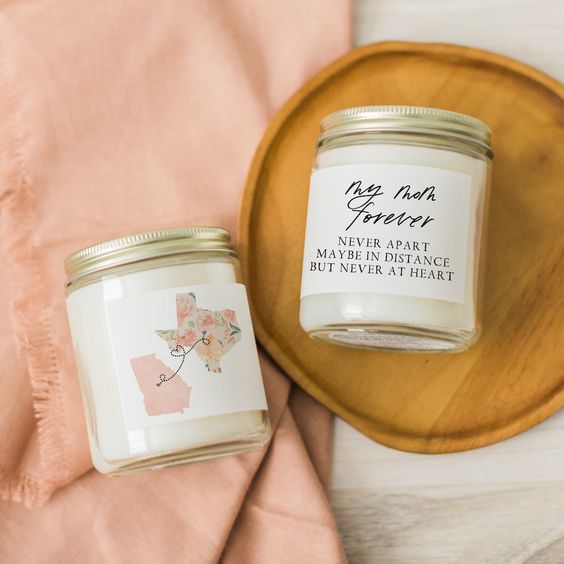 You can't go wrong with these lovely candles while choosing the best gifts for mom who doesn't want anything. Opt for candles that can burn for long hours so that she'll feel your love every minute of it. In addition, the fragrance of sea salt, jasmine, wood, or cream is great since it'll fill her home with a fresh and woody aroma.
22. Family name wood sign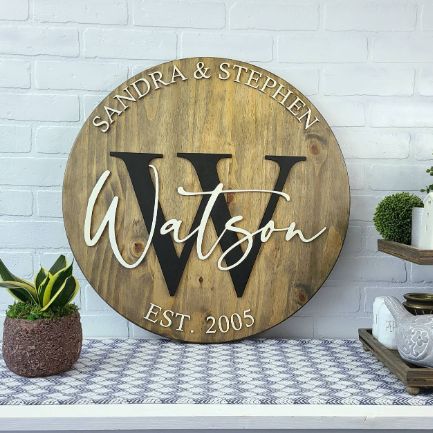 She will tell everyone who enters her house what is most important to her: her family. This custom wood sign will add the most rustic and vintage charm to her cozy nest. Choosing this piece is a great option for the best gifts for mom. 
23. Aromatherapy shower steamers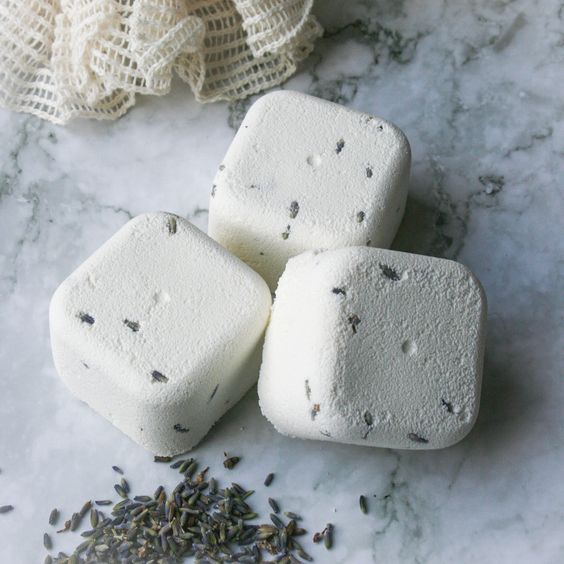 If she's not a fan of bubble baths, these eucalyptus and menthol steamers will transform her shower into a spa-like experience. When it comes to clearing sinus congestion, allergies, and the typical cold, this particular mixture is ideal. They are always excellent choices for the best Mother's Day gifts.
24. Mother & daughter necklace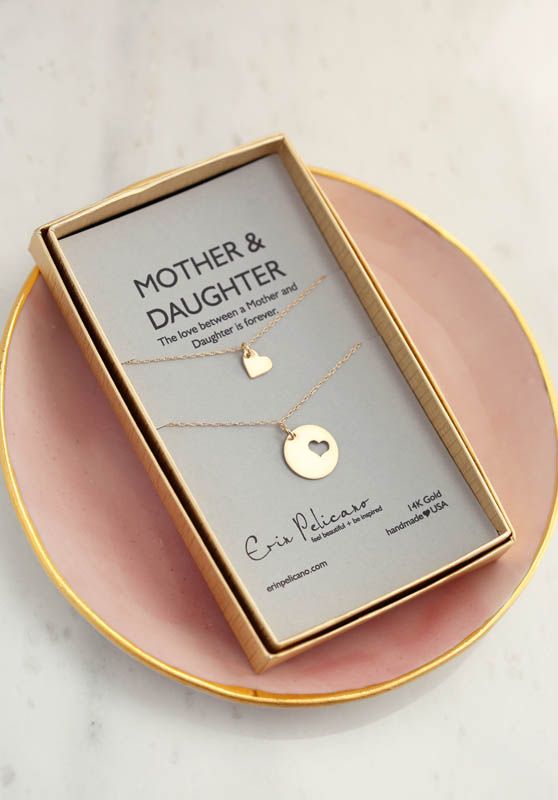 This unique mother-daughter gift is sure to please her. It's a symbol of your eternal love for the most important woman in your life. She'll know your love and sweetness when receiving this gift from you.
25. Bamboo bathtub tray caddy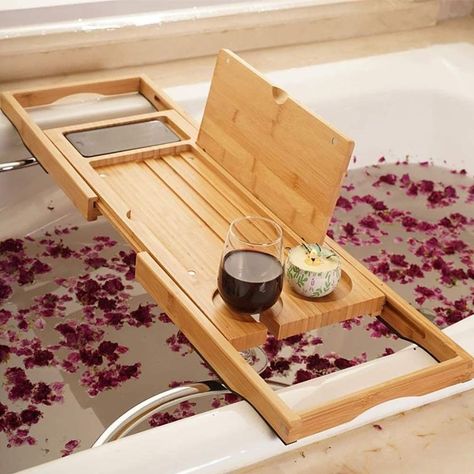 Mom will be able to relax in the tub with a glass of wine and a scented candle right in front of her, thanks to this stylish bath tray. The comfortable experiences in the bathroom will ease her pain after a long day at work. 
26. Stunning glassware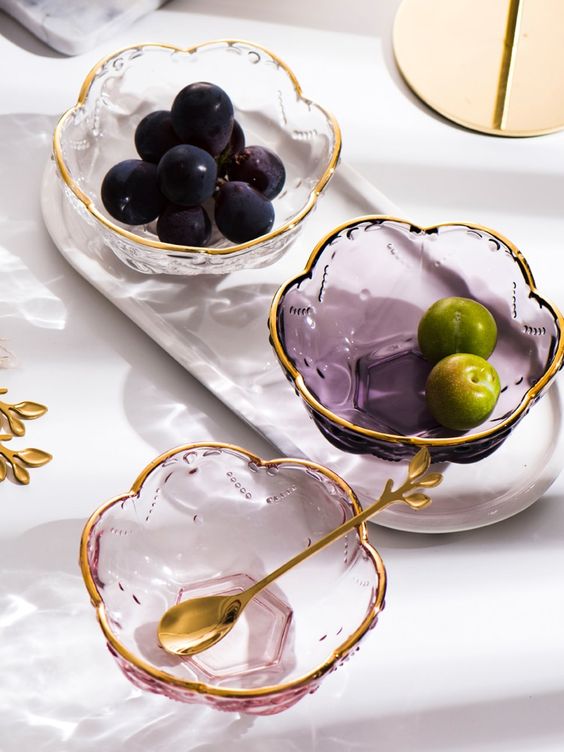 Let your mom enjoy tasty desserts with this gorgeous glassware. Get her some fresh ice creams so that she can enjoy them right away. It's a lovely gesture to show how thoughtful you are.
27. Foot massager machine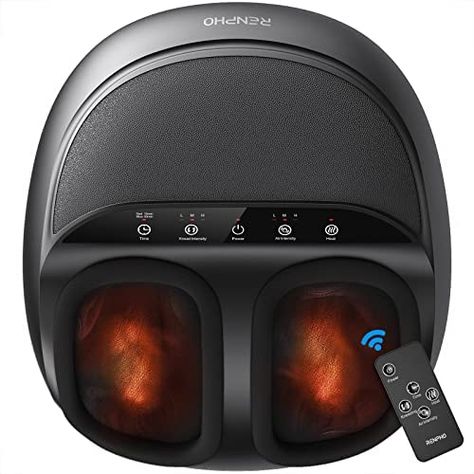 Your mother will treasure the comfortable time when using this foot massager machine. Almost pain and tiredness are eliminated. She'll get the best nights of sleep before starting a new day.
28. Custom fingerprint jewelry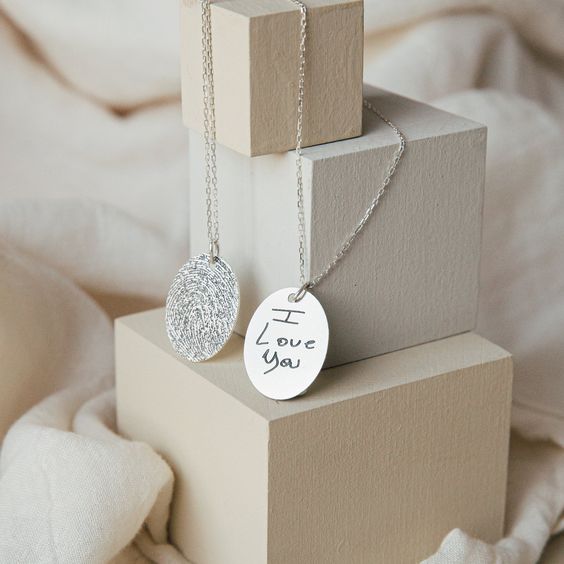 How amazing it is to give your mom a custom fingerprint bracelet! It might be a unique present that she's received so far. Custom accessories like this one deserve to be the unique gifts for mom who doesn't want anything.
>>> See more: 45 Best Gifts For Mother-in-Law That Make Her Feel Special
Best Christmas gifts for mom that make her proud
29. Essential oil diffuser bracelet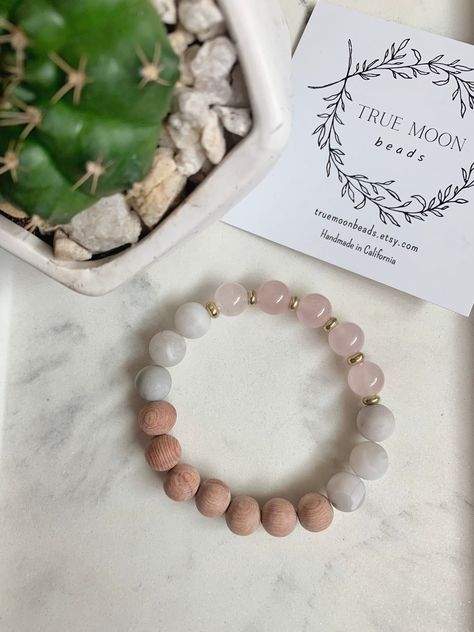 As soon as she wears this bracelet, she will experience a sense of peace and tranquility. Alternatively, she can put two or three drops of the right essential oil on the bracelet's pendant if she needs a mood or cognitive boost.
30. Custom canvas prints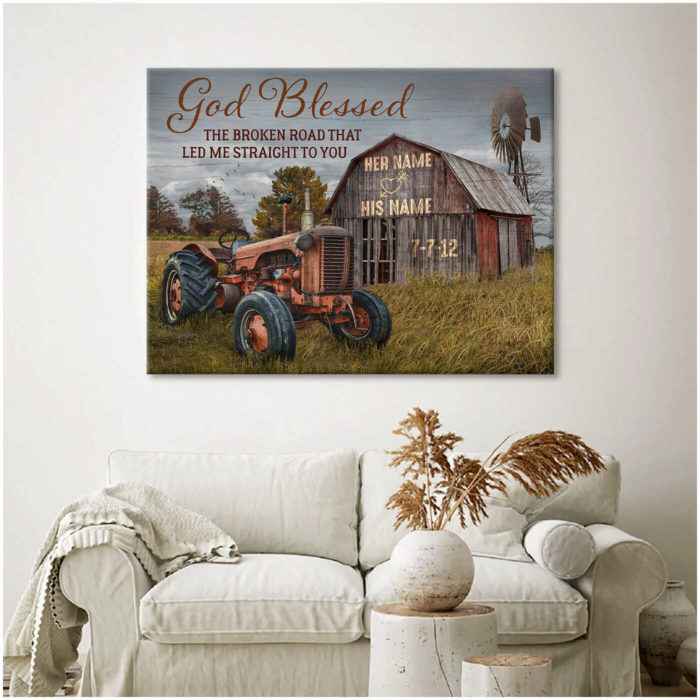 When selecting the best gifts for mom, you can't go wrong with adorable custom canvas prints. They are the most gorgeous and unique pieces that your mother will treasure for her lifetime. 
31. One-step hair dryer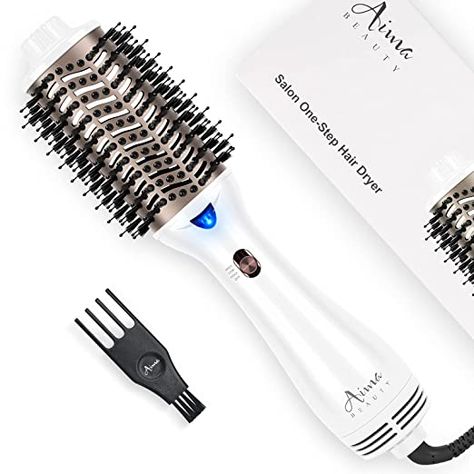 To save time after the shower, mothers can use this popular hair dryer quickly and simply. Especially when the winter comes, she'll feel less cold when using this helpful device. Best Christmas gifts for mom can't exclude this piece.
32. Citrus trees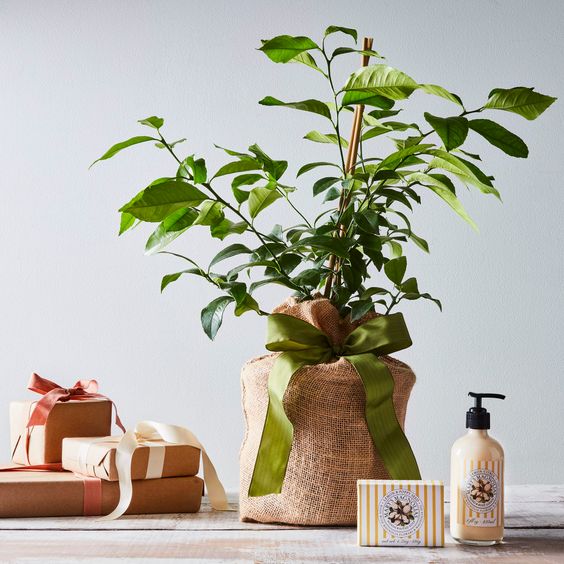 Send her a lemon or lime tree in jute and a matching ribbon at her door. If she's a novice at growing fruit indoors, just tell her to water it sparingly and place it in an area that gets a lot of sunlight. Citrus trees won't let you down when seeking the best gifts for mom who doesn't want anything. 
33. Interesting journal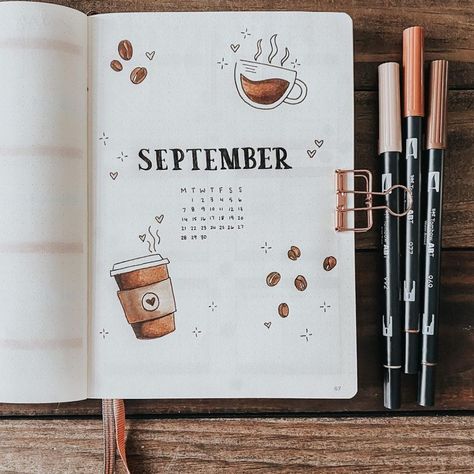 The daily prompts in this diary will help her write down what she's thankful for, think of positive affirmations, and imagine what's to come in the future. Filling out each sheet will just take her a few minutes, but it will have a profound effect on her mood and energy levels.
34. Kitchen spices and seasonings set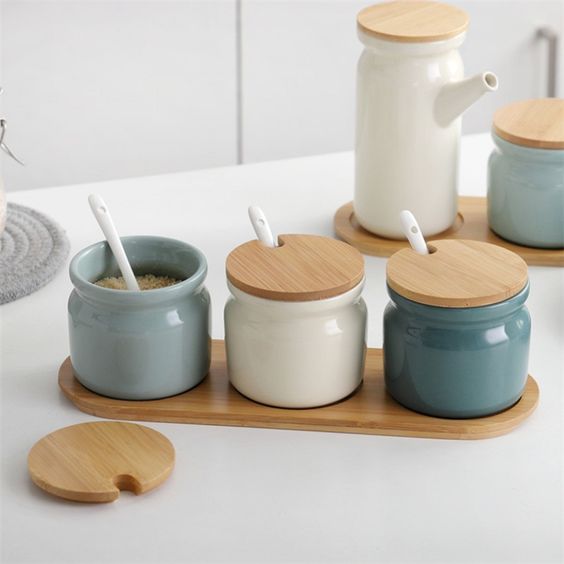 Spices are roasted, ground, and packaged to order in colorful tins. Give her these sets so that you might enjoy the warmest and tastiest dinners with your family.
35. Embroidery kit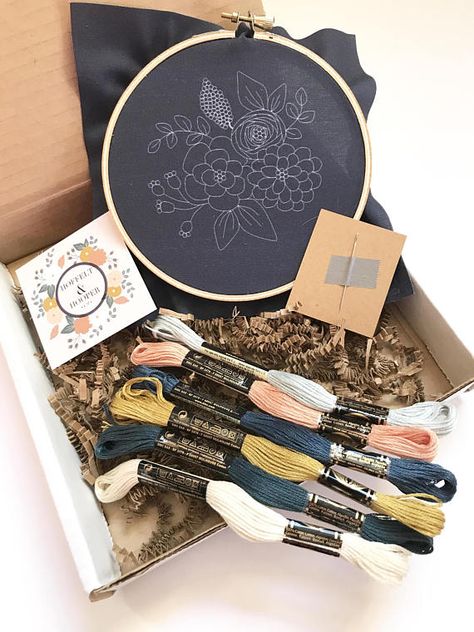 Let your mother enjoy her favorite moments with this embroidery kit. She's about to make the most amazing pieces for her home and family. This kit might stand out among other pieces because it's useful and motivating. 
36. Leather touchscreen gloves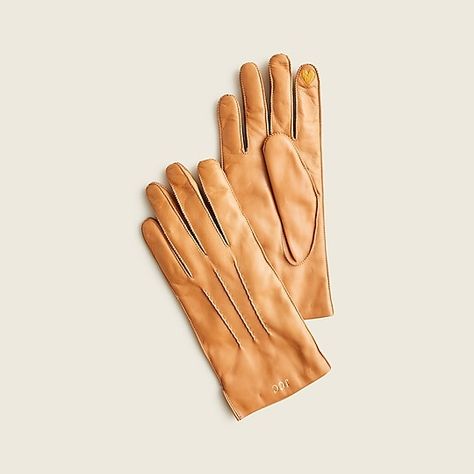 Make sure that your mom's hands are always warm and protected in cold weather. There's no need to take the touchscreen gloves off while she's using the phone. They are truly the best gifts for mom that you should consider.
37. Personalized family mugs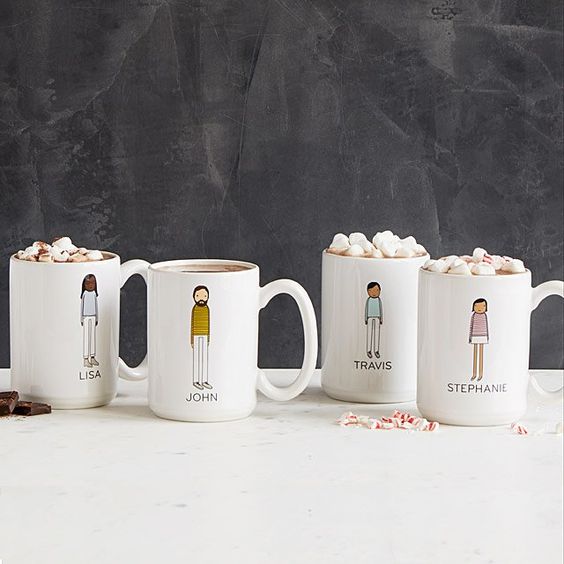 These mugs, which are personalized with the names and artwork of your family members, are perfect for your mom. She'll cherish nothing more than spending time with her loved ones. These mugs are the best Christmas gifts for mom in the reunion season.
38. Amazon gift cards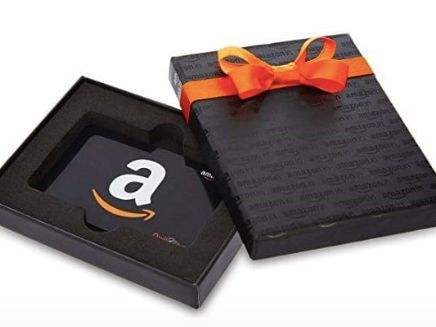 The gift cards from the "Store of everything" are wonderful options for those who can't decide what to purchase. They are the best gifts for mom that she'll actually use. 
39. Tea gift collection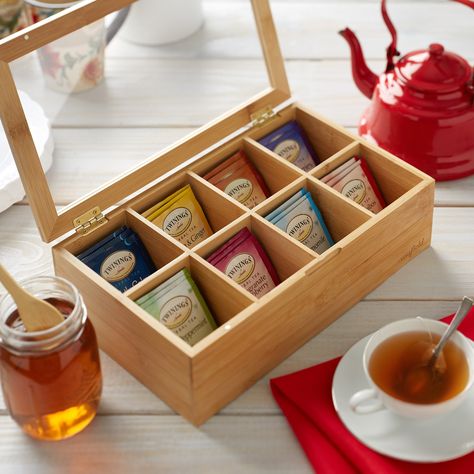 Add extra touches to your mother's tea collection by giving her this assorted tea gift box. Mom can also keep her favorite teas organized in this beautiful box. She'll love it when choosing different types of teas to start her morning. 
40. Cashmere scarf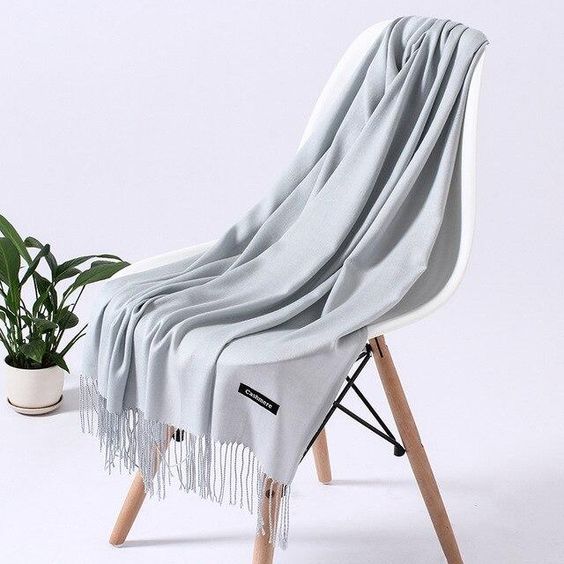 A thoughtful and stylish gift is always appreciated. Make sure that your mom never gets cold during the winter by giving her this soft and lightweight cashmere scarf. Opt for a plaid one if you want to catch the holiday vibe.
41. Hot Sauce Subscription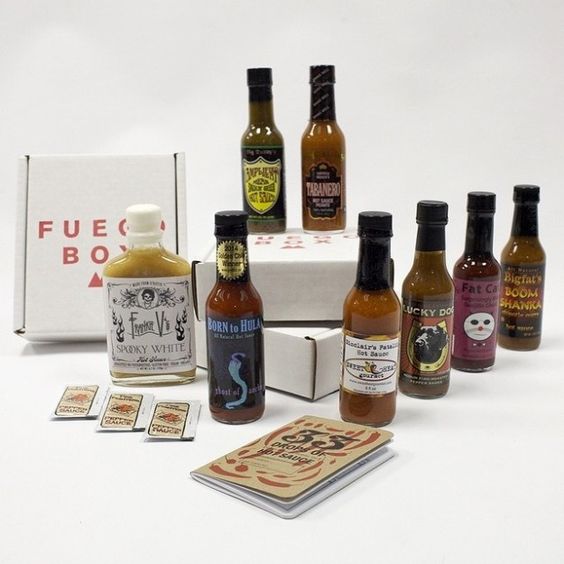 Sign your mom up for a hot sauce subscription if she likes to experiment with various flavors and prefers spicy cuisine. You'll get more chances to enjoy different dishes she's about cooking.
42. Adjustable cell phone stand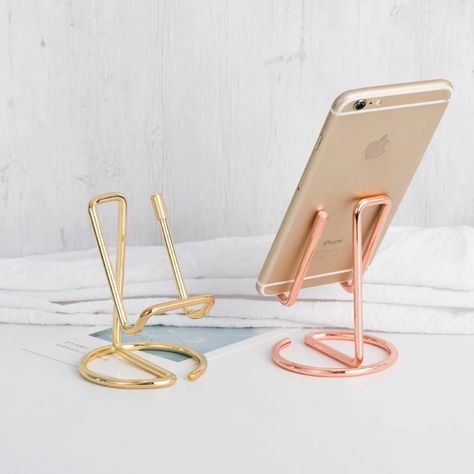 It's now a little easier to have your weekly FaceTime chat. If Mom wants to display recipes while preparing, she can do so while propped up and charging her phone. When you can't come back home in the seasonal holiday, this device will help a lot. It's one of the most impressive and best Christmas gifts for mom that satisfy her.
"Just because" gifts that make her feel special
43. Personalized throw pillowcases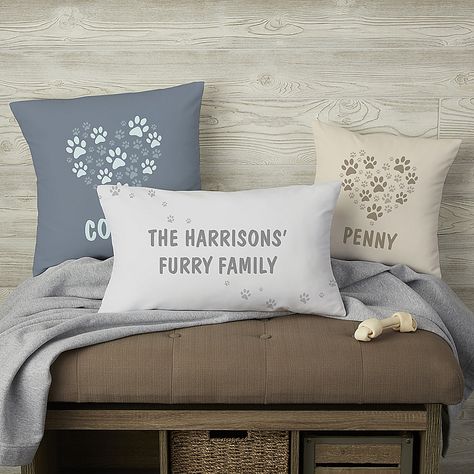 Turn normal pillowcases into adorable ones with your mom's name or favorite phrase on them! When giving these presents, fill them with cushion inserts to ensure that she may put them on the show right away. That's what makes them the best gifts for mom that she's received so far.
44. Spa gift box
Bring some peace to her life with this tranquilizer. This gift-ready box might include a bath bomb, lip balm, and handcrafted soaps for a self-care treat. You can include a card to take the present to the next level and make it stand out among other best gifts for mom.
45. Neck wrap
She can use this linen wrap to relieve her neck and shoulders whenever she needs it. Depending on her preferences, it can either be cooled in the freezer or heated in the microwave, depending on her preferences.
46. Olive oil dispenser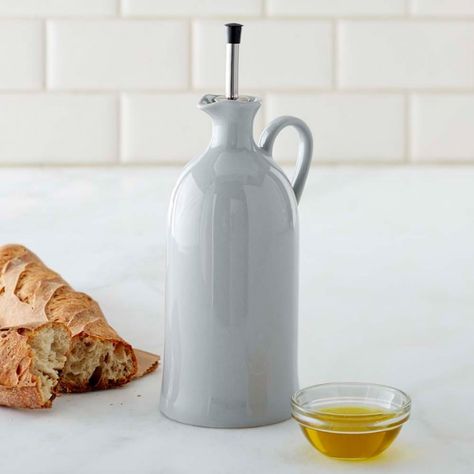 As soon as you put your oil and vinegar in attractive dispensers, you're now a chef. If you want to keep her kitchen looking beautiful, get a set of complementary-colored cruets that she may keep out on her countertop.
47. Daily flower tea set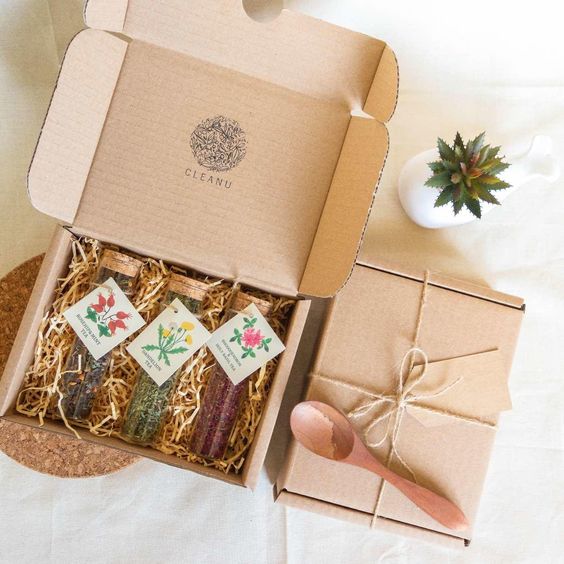 Drinking flower tea is thought to have a healing effect on the body from the inside out in many cultures. Find all the ingredients for a cup of rose, daisy, or butterfly pea tea to make the best gifts for mom. She won't believe her eyes when she sees them grow in her mug!
48. Acupressure mat and pillow set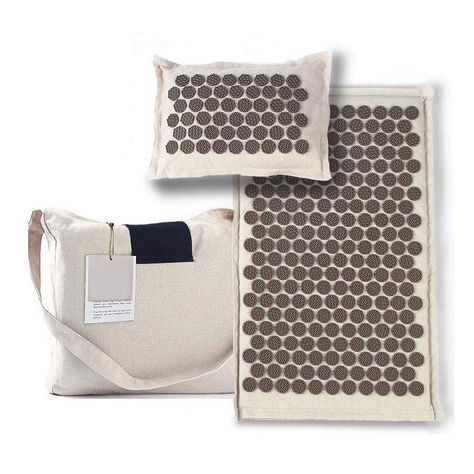 Using this mat can assist her in alleviating any aches and pains in her body by increasing the blood flow while she stands, sits, or lies down on it. Any strain in her face or neck might be reduced by using the same cushion. They are deserved to be the most unique gifts for her. 
49. Custom handwriting bracelet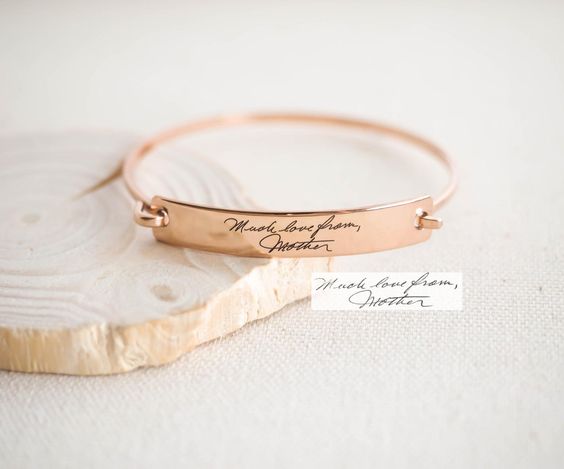 A meaningful phrase written in your handwriting will be transformed into a treasured keepsake for her. This present will earn itself an honor in her jewelry box. It's also an outstanding piece among best personalized gifts for mom.
50. Luxury soap collection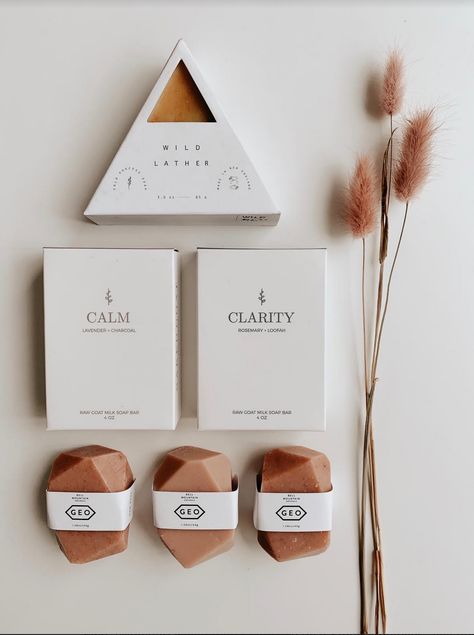 Soaps that include healthy ingredients like shea butter and argan oil are always a good choice. They give your mother the freshest mode while taking a shower. Opt for some soaps and put them in the box to make them the best gifts for mom who doesn't want anything.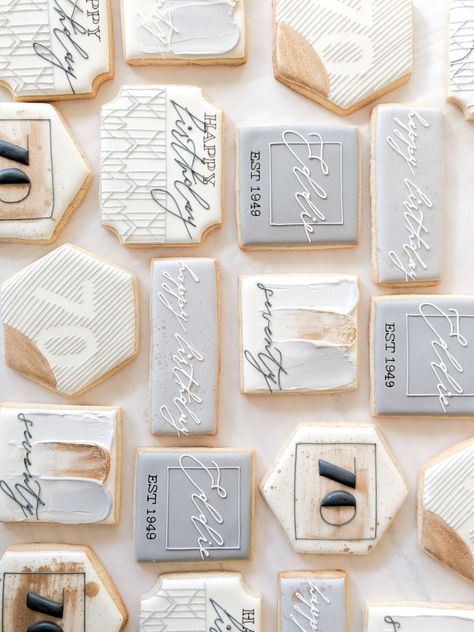 It doesn't matter what you say—"you were always correct" or "I adore you"— these adorable buttery biscuits will please her. They can be the most unique gifts for mom that you can give.
52. Coffee subscription box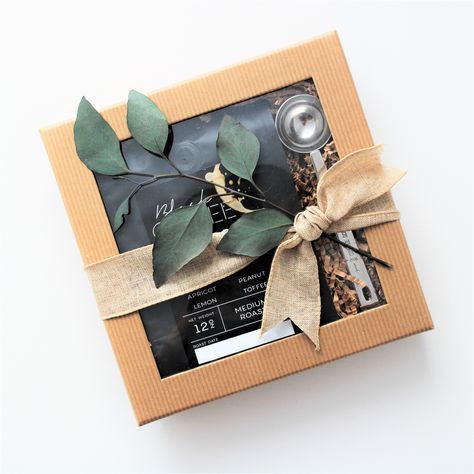 Moms who continually inform you about the great books they're reading will love this monthly subscription box. As part of her subscription, she'll receive a classic book (you can choose that) and a themed box full of treats, including some hot cocoa or coffee each month.
53. Wooden photo holders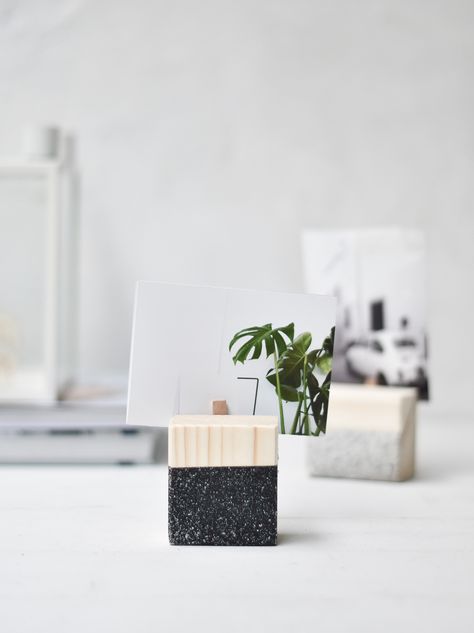 Mom may display photos or even use these simple wooden print holders as place card holders for dinner events. If you include some of her favorite family photos in the present, you'll get an extra point. They are the best gifts for mom that make her so proud.
54. Ceramic knitting bowl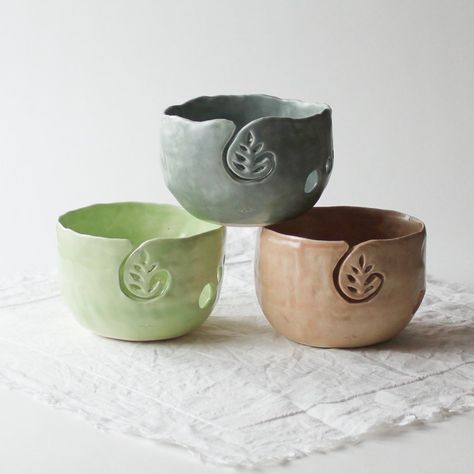 A common problem for knitters is getting their yarn tangled up in the middle of a process. This dish, which has holes for storing needles, will support her the best.
Further reading:
The best gifts for mom listed above won't go unnoticed. Hence, pick the most appropriate pieces which can satisfy the taste of your mom, your step-mom, your mother-in-law, or someone who has raised you. They'll love how sweet and thoughtful you are when receiving unique presents from you. If you fall in love with Oh Canvas's custom canvas art and want to turn it into an excellent gift, browse our site to explore the gorgeous pieces that tend to win your mom over.