When it comes to your loved one's birthday or any special day, giving them something impressive is a great way to show your love. This year, if you've decided to go big, let's spoil them with an extravagant present that they might never buy for themselves. Oh Canvas has rounded a list of over 40 luxury gifts for girlfriend that she'll treasure for years to come. Those items below are also suitable to be given to your mom, sister, or BFF. It's time to scroll down and bust your budget!
Expensive gifts for girlfriend: Fashion care
1. Gold Initial Necklace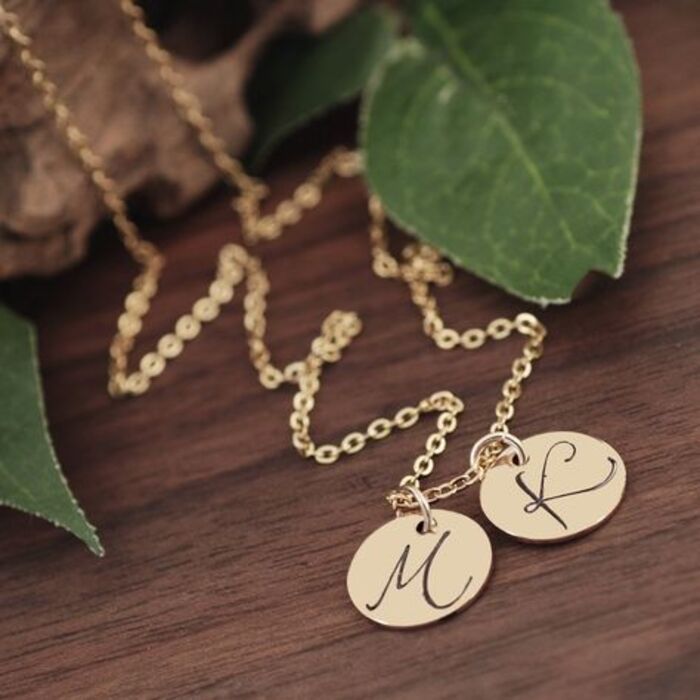 You can never go wrong when you give your girlfriend something that is personalized. With this gold initial statement necklace, you may introduce her to her favorite piece of jewelry, this personalized gift is perfect for your girlfriend. Having the initials of both of you, this necklace is sure to be a keepsake that she's sure to treasure.
2. The Small Traveler Tote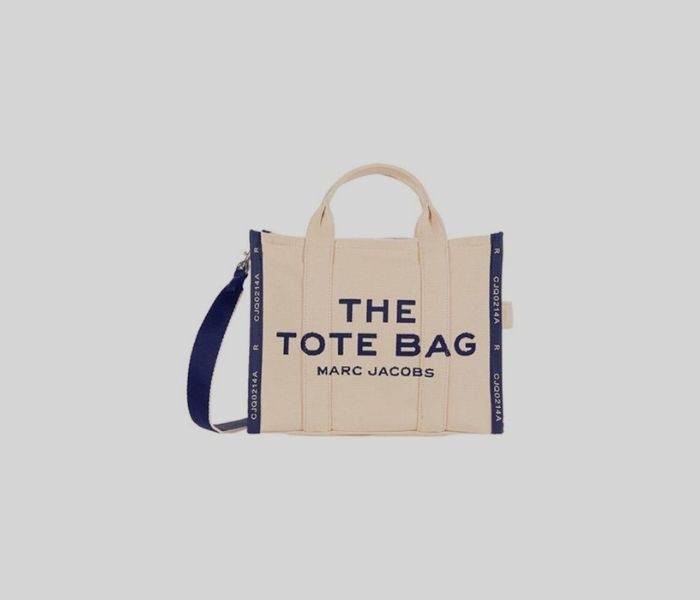 Looking for practical luxury gifts for her birthday? It will be a big hit with the important person in your life when she sees this canvas tote. With a compact size, it has enough room for all of her necessities, including a book and a few snacks.
3. Stacking Earring Set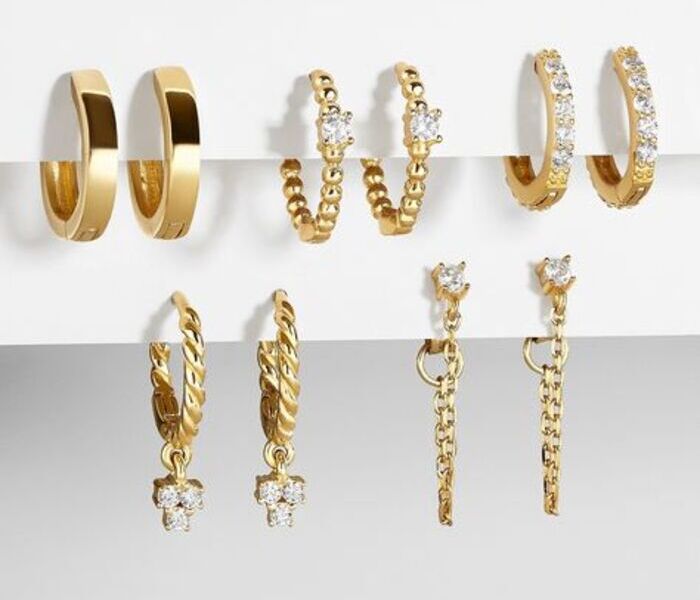 This birthday, add a splurge touch to your girl's jewelry collection with a set of gold earrings that she's dreamed of for a long time. It's easy to stack, mix, and match these pairs of earrings. Package them all in a gorgeous pink box that she's sure to love.
4. Charming Phone Crossbody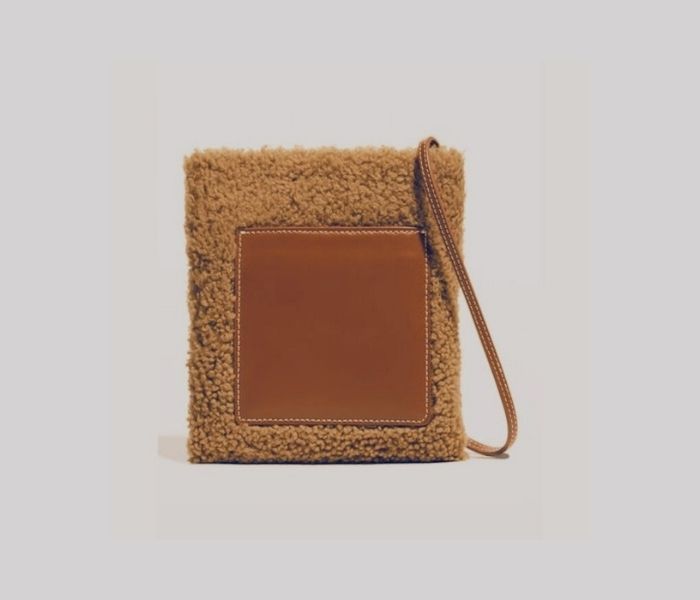 It's time to say goodbye to the "small" bag. The phone purse has quickly become one of our most beloved new accessories. You can travel light and hands-free with this style of bag. It has been modified to fit your phone, a card case, and a few lipsticks. It'll be one of the best expensive gifts for girlfriend that she'll actually use.
5. Cashmere Lounge Sweats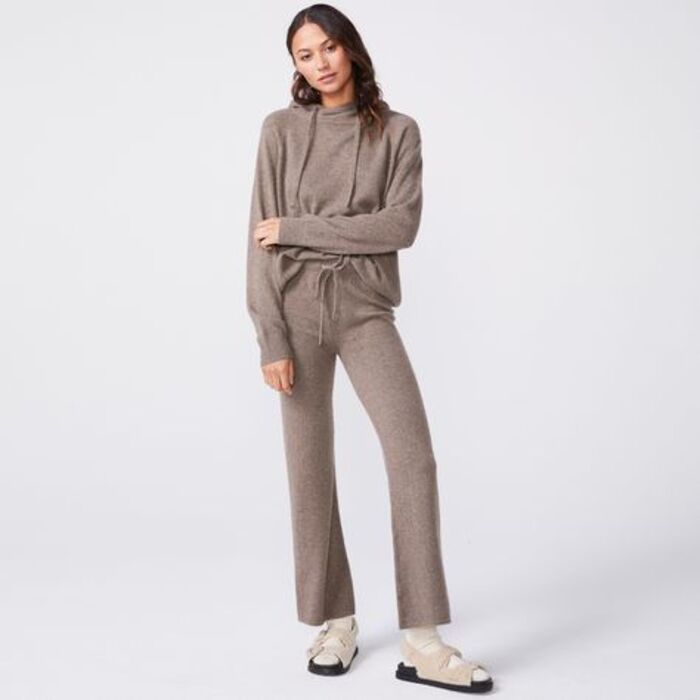 Who said sweat pants couldn't make you feel sexy? Your sweetheart will love how exclusive she will feel in a pair of comfortable cashmere lounge sweats. If you want to buy this great gift for your mom or sister, go for it. They'll love your thoughtful gesture a lot.
6. Cashmere Slippers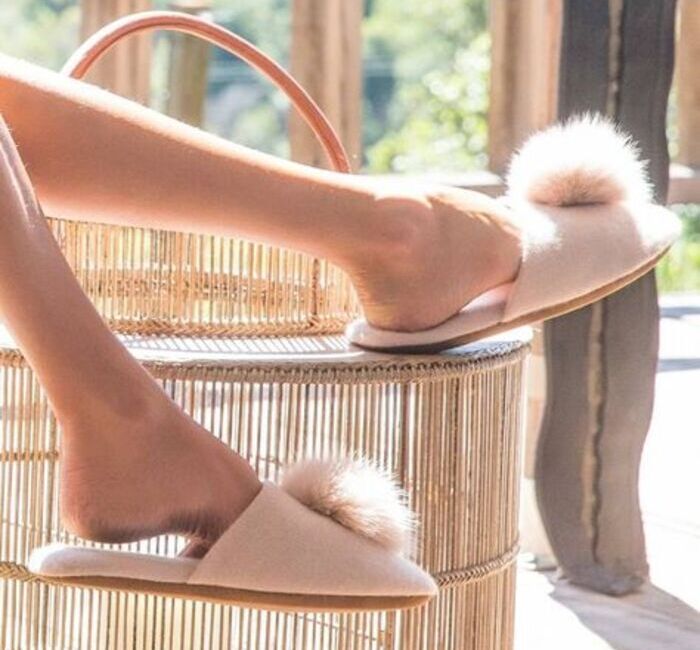 Maybe it's time for a new pair of slippers! These luxurious cashmere slippers make a wonderful holiday present. It can be worn outside as well as indoors. Your girlfriend will still feel like she's a fashionista even with these gorgeous slippers.
7. Gucci Knitted Socks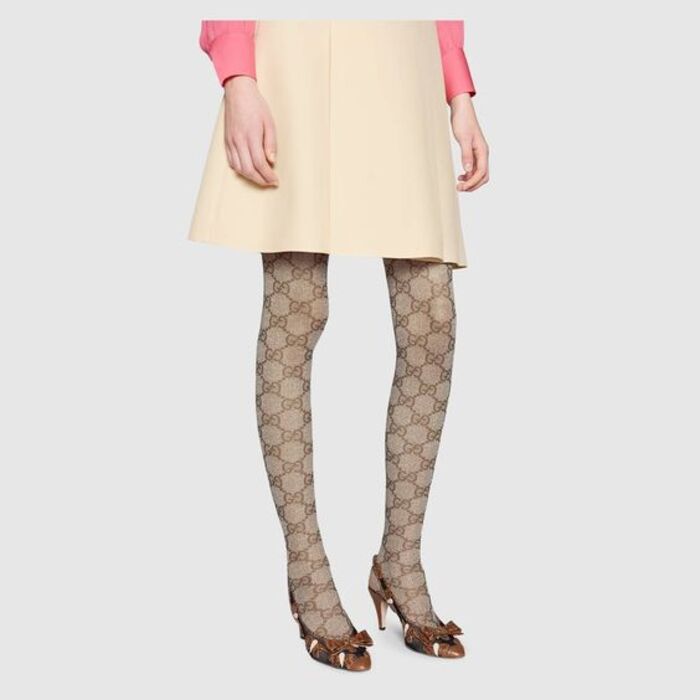 Featuring a soft cotton-blend fabric and the house's repeating monogram in a faint metallic thread, they're as practical and stylish socks as your sweetheart might wish to have. Get these unique socks and make them the best luxury gifts for girlfriend that she's received so far.
8. Woven Pearl Headband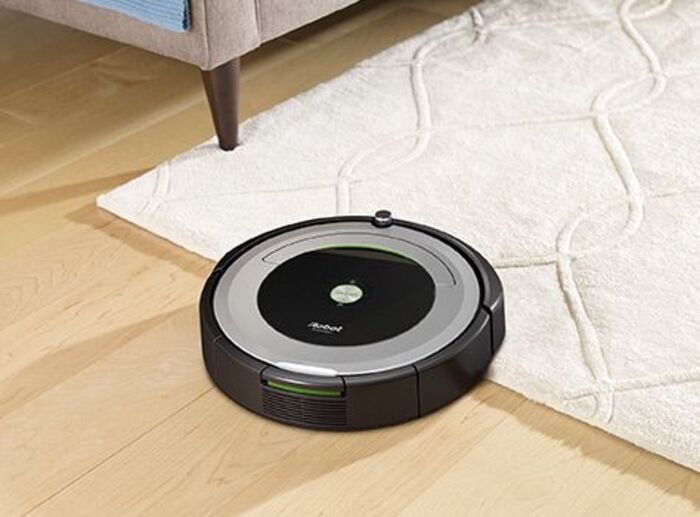 Headbands are an easy and fashionable way to enhance your outfit. This pearl-studded accessory is a must-have for your loved one.
9. Diamond Tennis Bracelet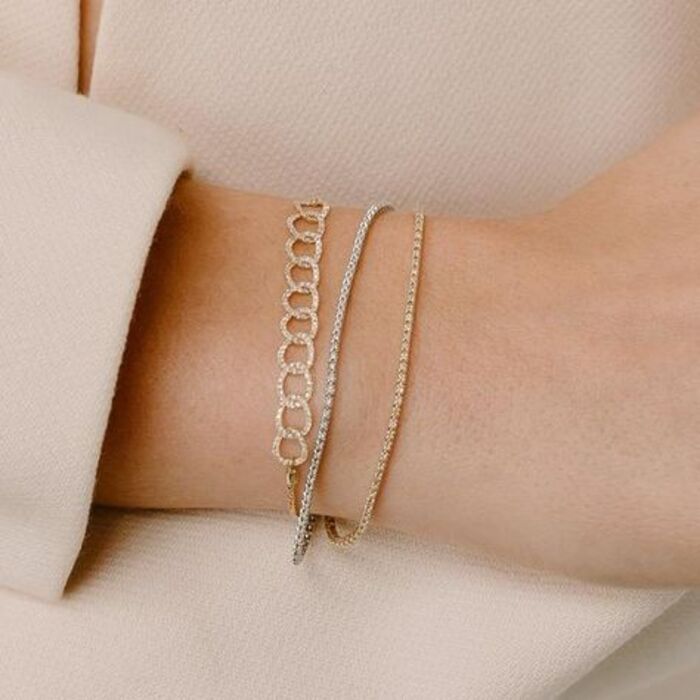 This diamond tennis bracelet would be a delight of her day! It's a fashionable piece that will last a lifetime and is available in a variety of metals. Whether you go for gold, silver, or rose gold, this bracelet is sure to satisfy her taste.
10. High-end Cashmere Scarf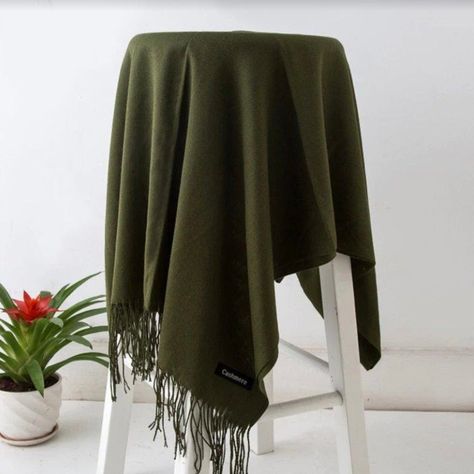 A cashmere travel wrap scarf is always a safe bet when it comes to thoughtful expensive gift ideas for girlfriend. Soft and toasty, it can become a long-distance gift for girlfriend and she can use it as a blanket on airplanes. Opt for her favorite hue to make sure that she'll enjoy your present to the fullest.
11. Airebrush Duo
Tell your girl how much you care about her with this fashionable airebrush duo that she desires for a long time. When she has it, salon blowouts will become a thing of the past.
12. Chanel In-Shower Gel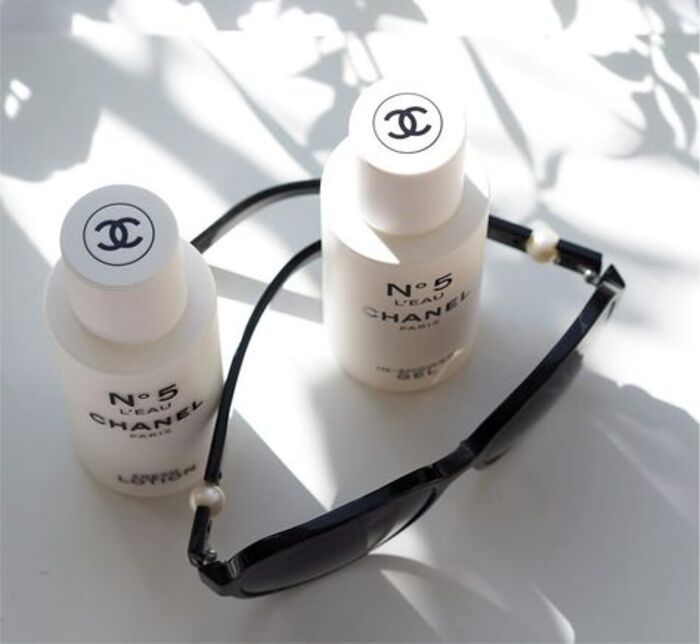 Does your girl wish to own a wellness product from a luxury brand? Chanel's latest body care collection, the Factory 5 Collection, is perfect for fans of N°5. We recommend the L'eau In-Shower Gel because of its velvety base and hydrating components that leave a hint of the distinctive N°5 smell behind.
13. Prada Re-Nylon Bag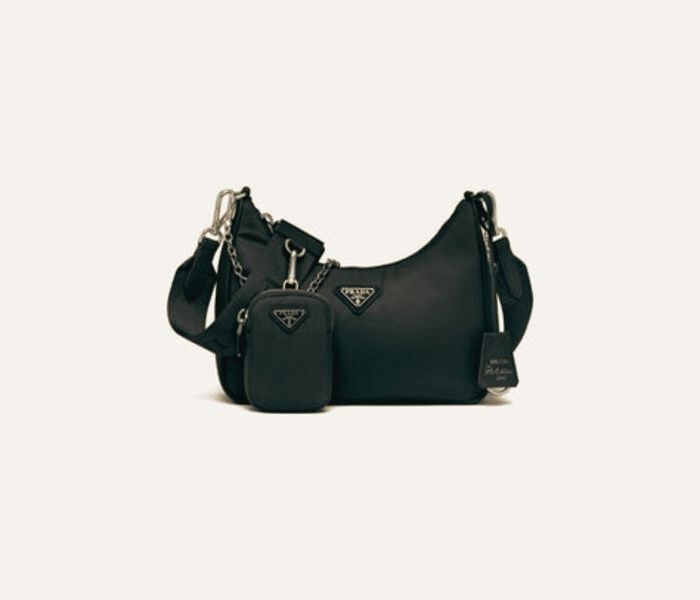 This is a great present idea for the woman on your list who is a fan of the 2000s. While it can be worn crossbody or draped over one shoulder with the guitar strap, removing it reveals a beautiful silver chainlink handle. Plus, it's a present that you can feel good about giving because it's made from renewable resources.
14. Gold Bangle Band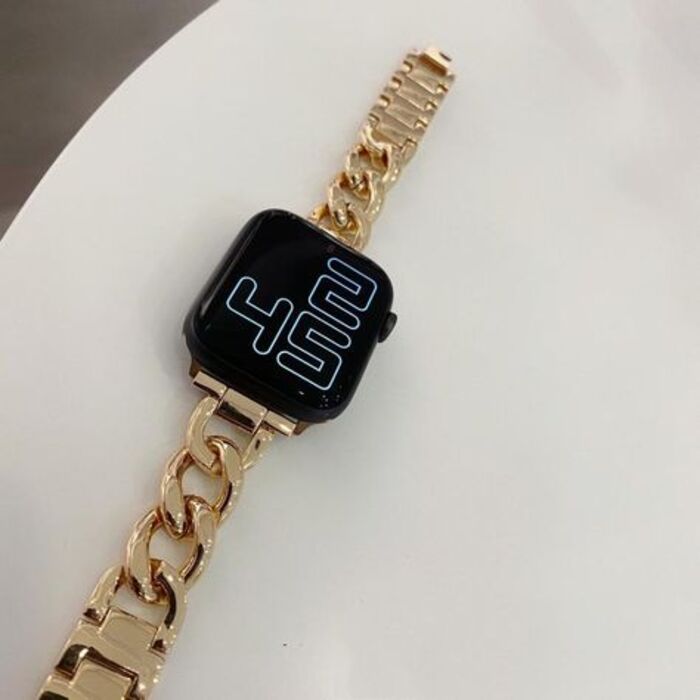 Women who are infatuated with the Apple Watch understand the importance of a fashionable band rotation. They will appreciate the usefulness of silicone and canvas straps, so consider them while buying luxury gifts for girlfriend. With this bangle, her watch will have a more refined and stunning look.
>>> Read more: 34 Easy And Romantic Homemade Gifts For Girlfriend
Luxury gifts for girlfriend: Home appliances
15. Circa Mineral Burner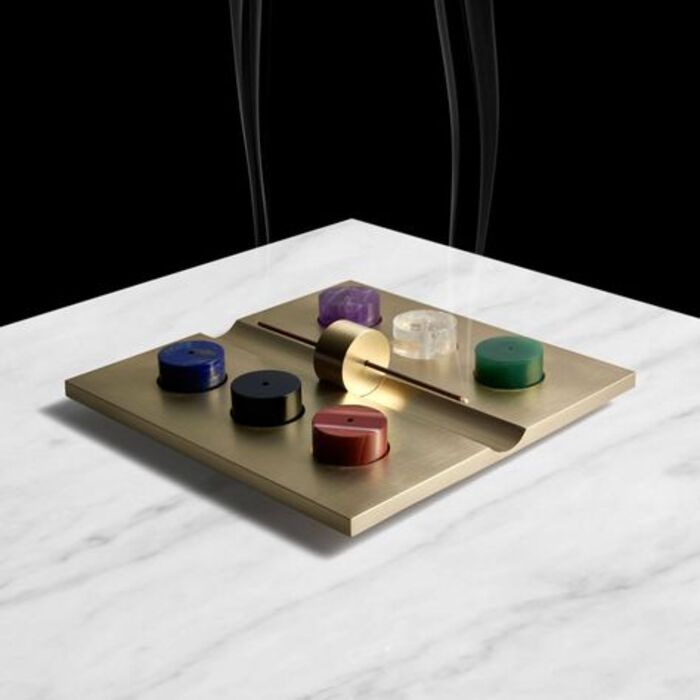 If you want to add an extra warm touch to her cozy nest, this circa mineral incense burner is a great choice. It's a beautiful work of art that has a small hole in the center for incense sticks and its ash can easily be deposited in the base. The scent and grounding force are double when you burn it from both ends. Such an impressive gift to give this year!
16. Cocktail Machine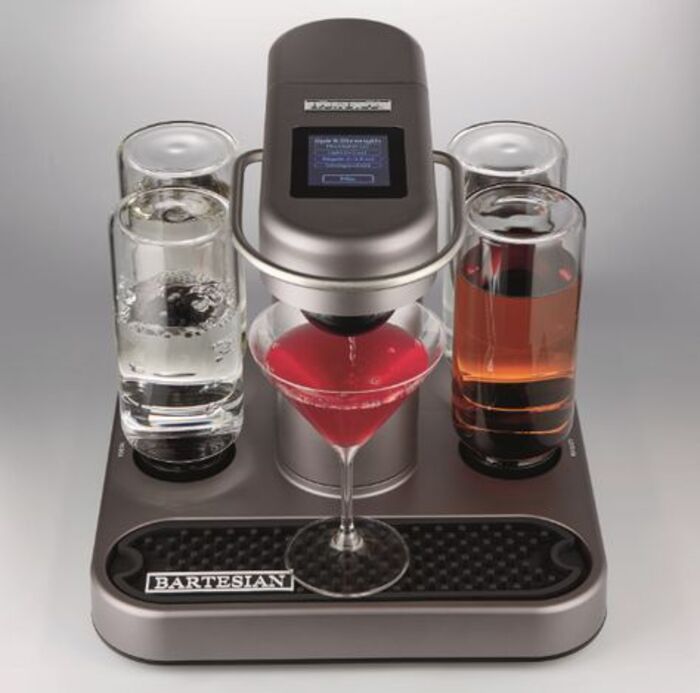 In your own house, you may enjoy the high-quality ingredients and premium pours of a cocktail lounge thanks to this cocktail maker. If your girl has her favorite premium cocktails, she now can serve them right at her home bar. Unique and practical, this machine is sure to be one of the best expensive gifts for girlfriend that she'll appreciate.
17. Stone Diffuser
Are you stumped on what to get for your girl on her birthday? It doesn't matter what her interests are, this essential oil diffuser is a great gift for her. In addition to being a beautiful piece of home decor, lavender is a safe and natural way to add a sweet and fresh touch to her room.
18. Colorful Stemless Wine Glass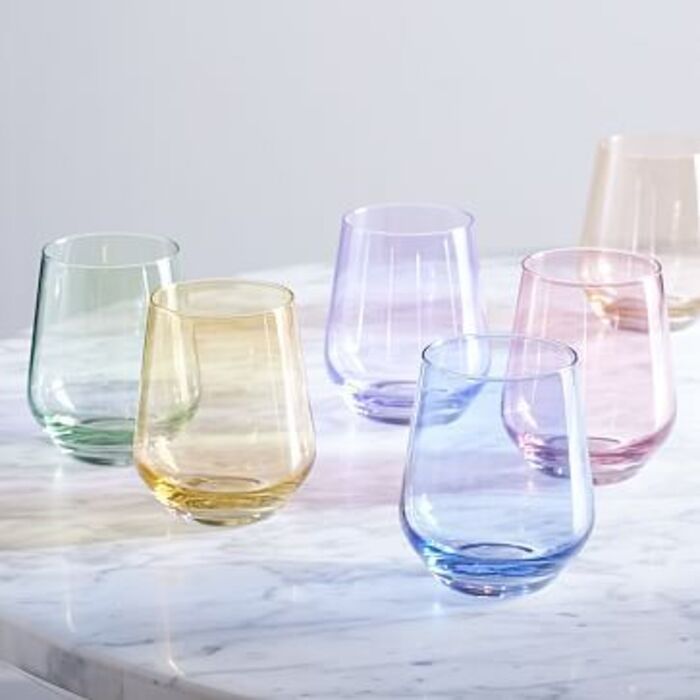 Buying high-quality wine glasses is the best option for luxury gifts for her birthday. They'll be the talk of the town at her next dinner party with friends and family.
19. Bose Smart Soundbar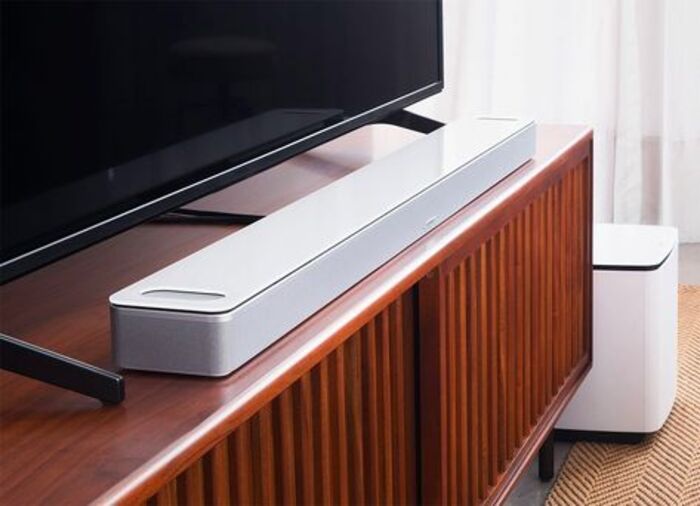 When it comes to technology expensive gift ideas for girlfriend, we can't exclude this smart device. In spite of its dazzling appearance, this soundbar's cutting-edge technology is what really sets it apart. If you have Alexa or Google Assistant, you can handle everything from entertainment to scheduling to information just by speaking.
20. Espresso Machine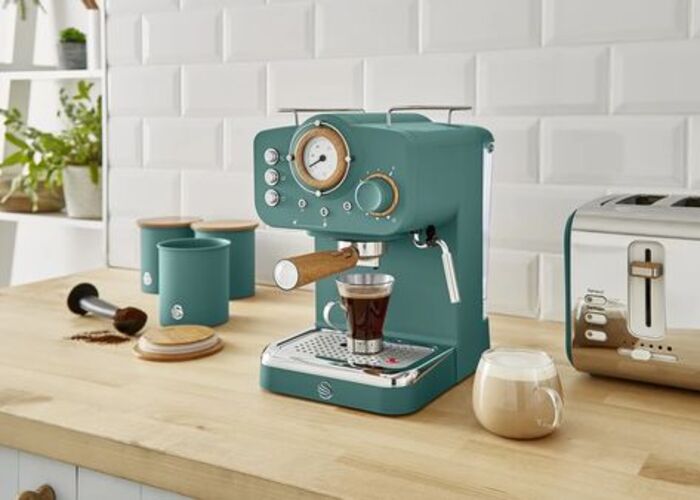 This espresso machine will transform your home into an authentic Italian café. Coffee shop quality at home has never been easier to achieve with it! With an LCD screen and an in-built milk frother, this machine is a must-have for any coffeeholic.
21. iRobot Roomba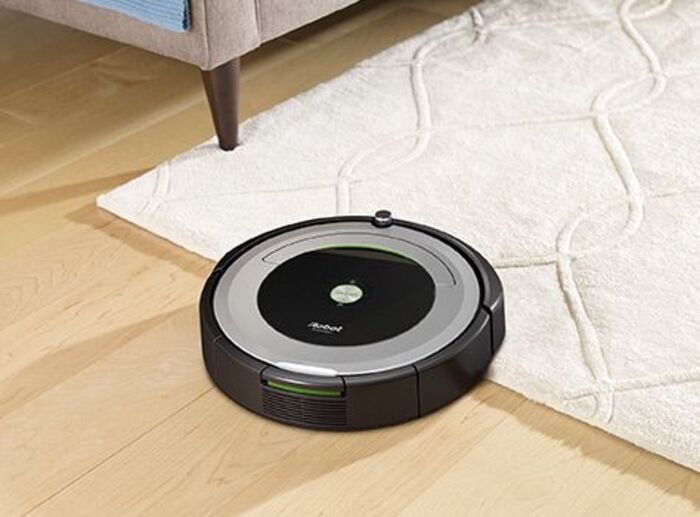 Seeking useful luxury gifts for girlfriend that she'll be grateful for? Give her a lift with this robotic vacuum cleaner. It's self-learning and has a three-stage cleaning technique for both carpet and hard floors. If she has pets, this Roomba is a missing piece that she's seeking for years.
22. Steel Wood Burning Fire Pit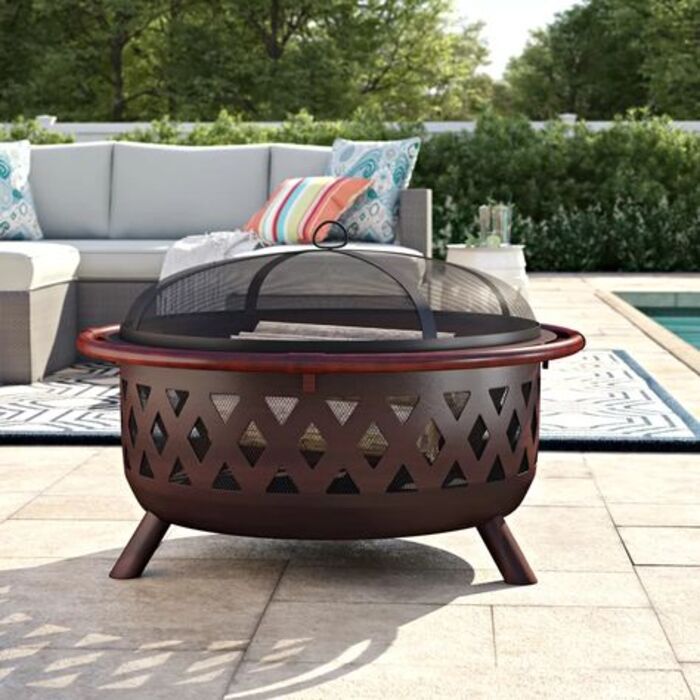 There's something about sitting around a campfire with friends that makes you feel warm and fuzzy. If you want to have that experience every night, this fire pit will help you! We recommend it to anyone who hosts frequently or has a backyard that's in need of a little cozy vibe.
23. Supersonic Hair Dryer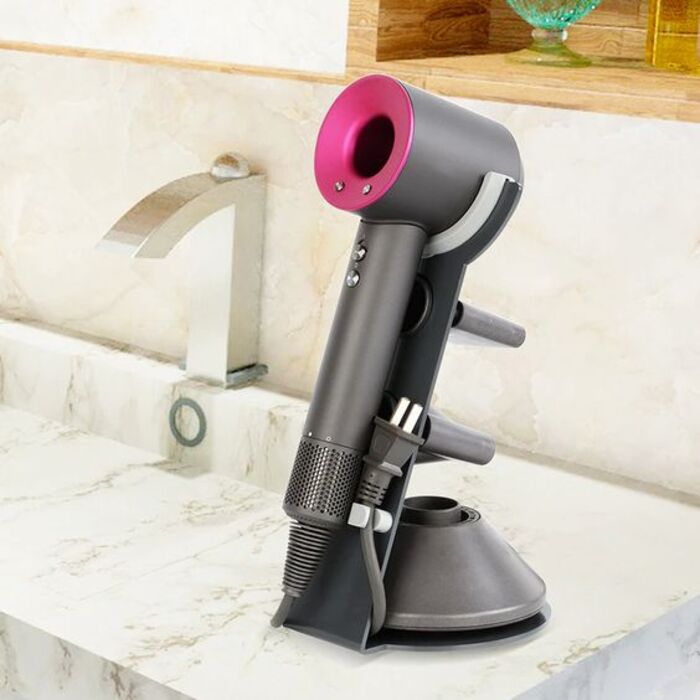 Among expensive gifts for girlfriend, this hair dryer tends to be a hit. From the time it first came out, it becomes a popular choice among women. Five style attachments are included in the gift package, including the new flyaway head for a salon-quality result. Your girl's eyes will be wide open when she unpacks this impressive present.
24. Wireless Charger Dock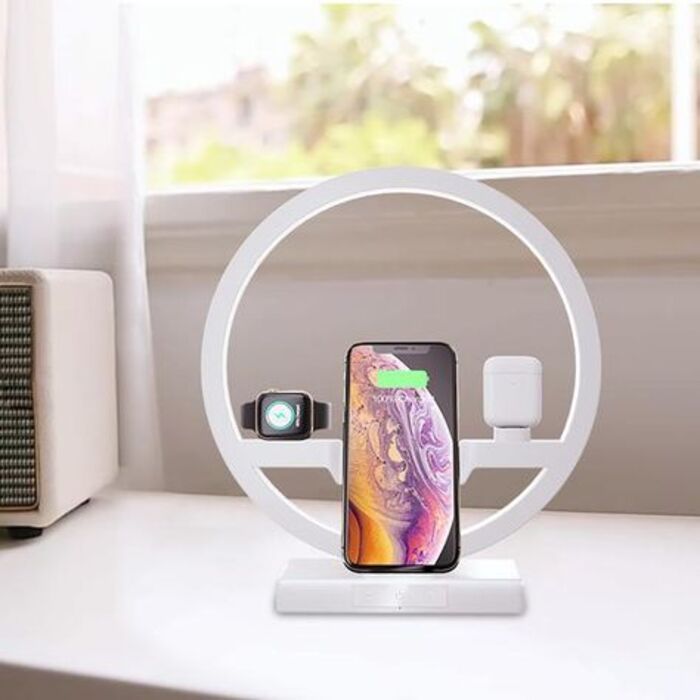 If you're looking for a meaningful and practical gift for a tech-obsessed girl, try this reasonably priced choice. The 3-in-1 charging station is excellent for being able to charge your iPhone, Apple Watch, and AirPods at the same time. From now on, the fear of running out of battery will be a thing of the past.
25. Beast Blender and Hydration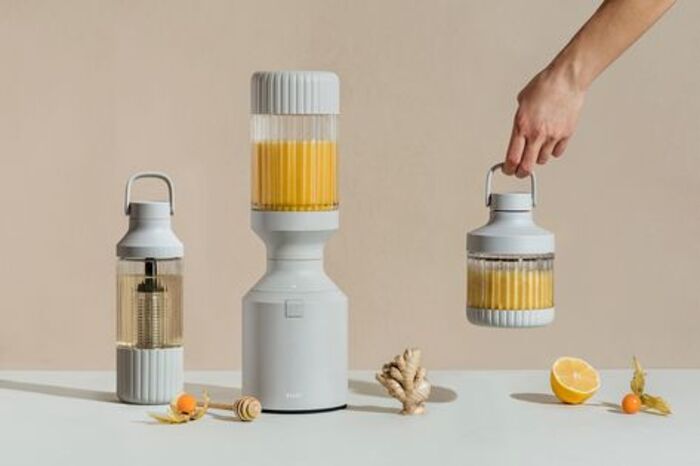 Blenders are loved for their soup, smoothie, and puree-making capabilities. Even if you don't care about how it looks, this blender is built for the convenience of use. With a clean and minimalist design, this device is the best expensive gift for girlfriend that she might receive this year.
26. Fishnet Dinner Candle Set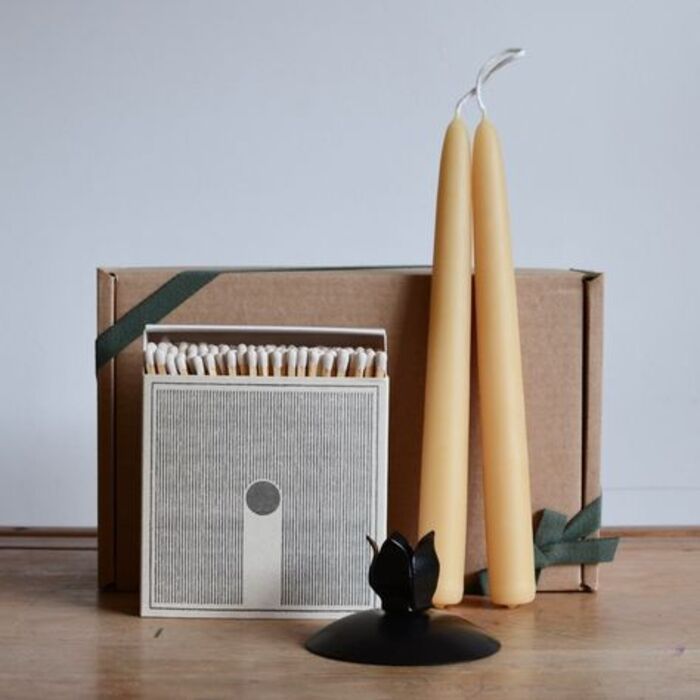 Candlesticks have been making a comeback on Instagram recently. Absolutely nothing says "I'm chic!" like this elegant set of candlesticks. Give it to your girlfriend and you're bound to have a memorable dinner thanks to these vintage items.
>>> Maybe you interesting: 52 Best Simple Gift For Girlfriend Ideas (2022 Gift Guide)
Other expensive gift ideas for girlfriend
27. Electric Toothbrush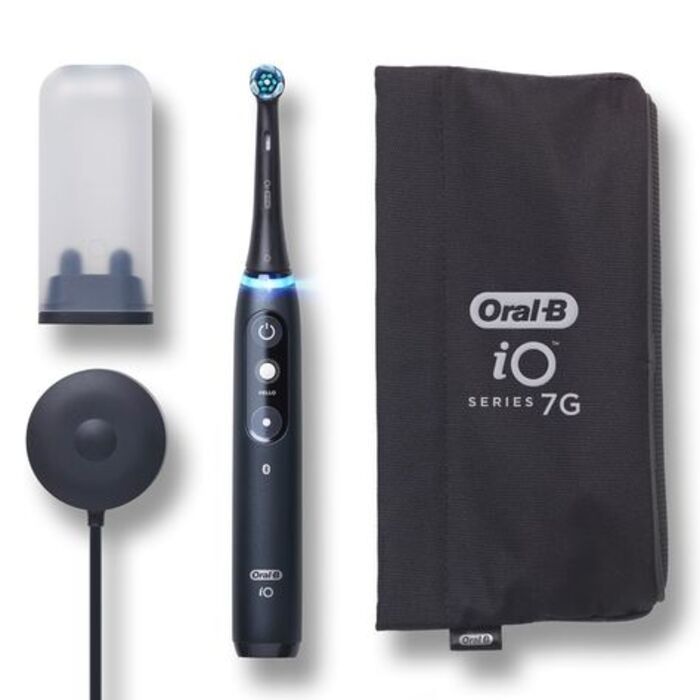 An electric toothbrush is one of those luxury items that she might hesitate to buy for a long time. Get this high-end gift for your girl and she'll regret not buying it sooner.
28. Sensitive Skin Razor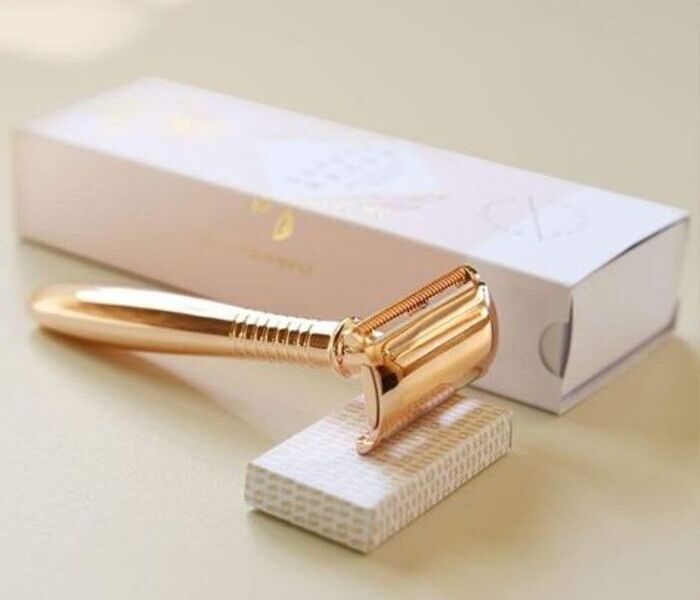 This gold-plated razor is a one-of-a-kind item for a girlfriend. In addition to providing a closer shave and reducing irritation, the stainless steel blade is a more environmentally friendly alternative to plastic disposable razors.
29. Wireless On-Ear Headphones
High-quality sound is a great gift to give an audiophile in your life. With their superior sound quality and active noise cancellation, these earphones are the best luxury gift ideas for her that make her feel excited. Because of being wireless, she won't have to deal with tangled cords when listening to her favorite music or podcasts.
30. Temperature Control Smart Mug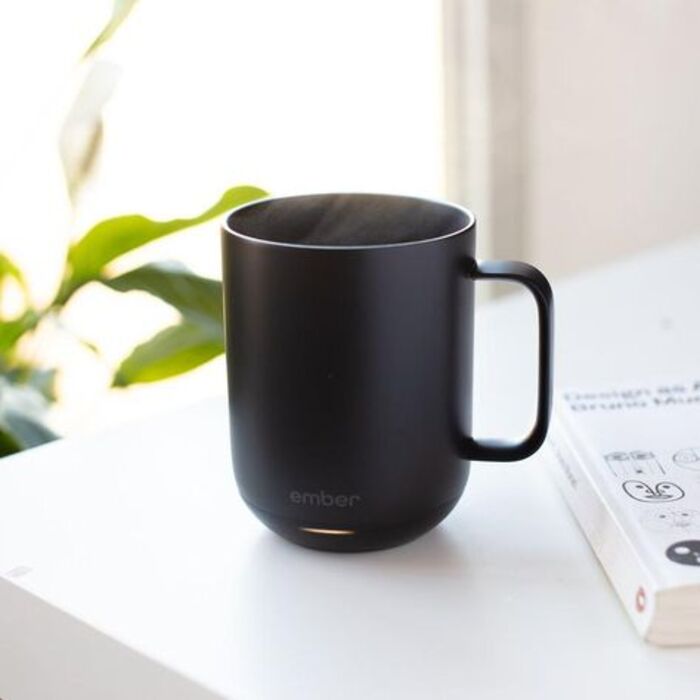 When it comes to buying a unique present for a woman who has everything, it's easy to become bogged down. But how about this: a design that's both useful and eye-catching? This smart mug with temperature control will give her delightfully warm drinks all year round. She'll treasure your thoughtful gesture a lot to get her this present.
31. Credit Card Case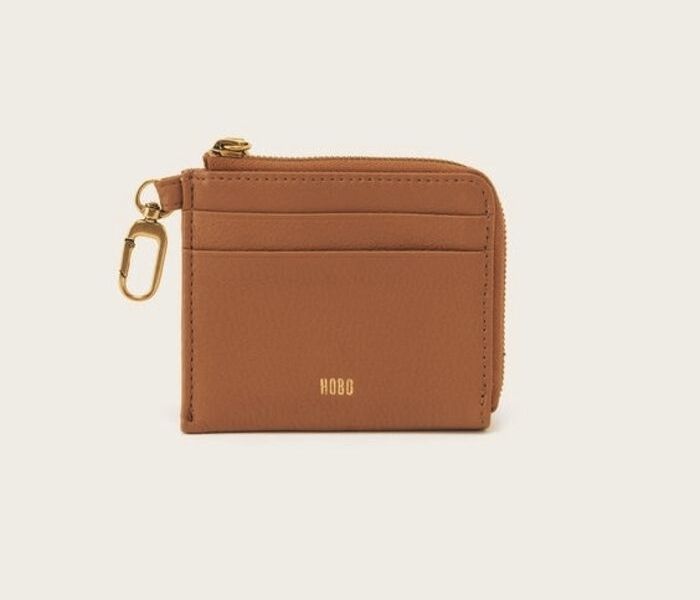 Keep her credit and debit cards secure with a stylish cardholder. Opt for her favorite color and personalize this case with her initials to bring this gift to the next level.
32. Leather Shearling Gloves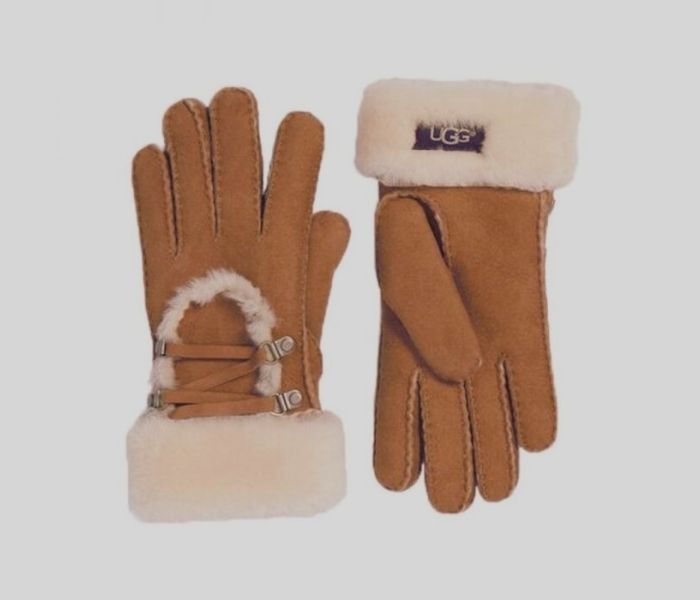 These leather-trimmed gloves will be the best luxury gifts for girlfriend that she'll actually use. Being washable, they'll keep her hands toasty on a cool night. The small cutout and buttons add a vintage look, while the neutral color ensures they go with anything. It is really an appropriate present for the outdoor girlfriend.
33. Martini Glass Set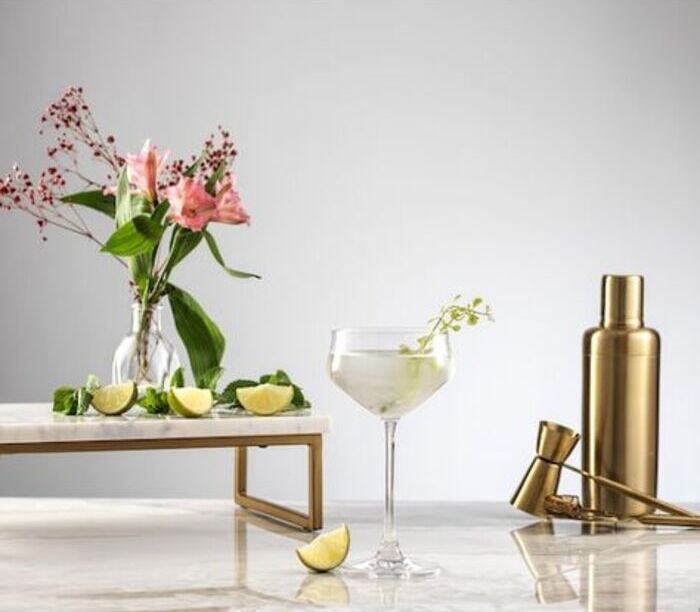 Make her martini passion look more expensive than it is with a stylish set of glasses. They're also charming pieces of decoration that will elevate the look of her living room.
34. Aviator Carry-On Plus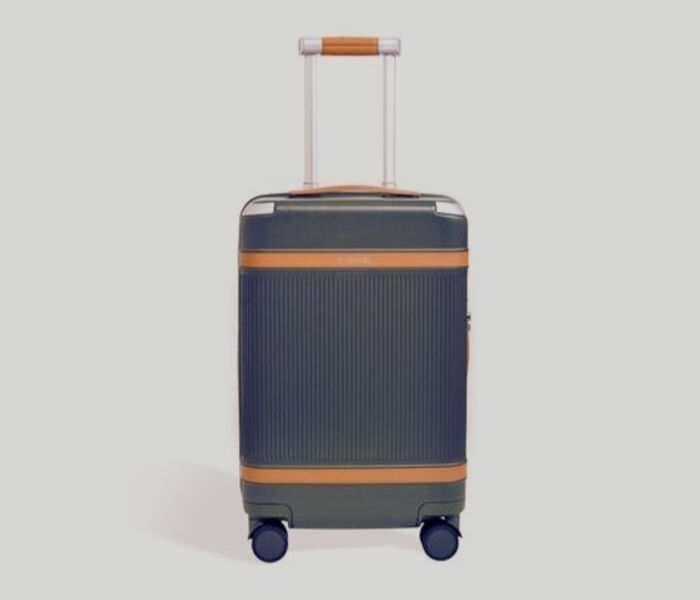 When it comes to expensive gifts for girlfriend who has expressed a desire to resume traveling more frequently, this high-end bag is the ideal option. It's not only eco-friendly, but it also comes in a variety of eye-catching hues that will enchant her on the first look.
35. Self-Cleaning Water Bottle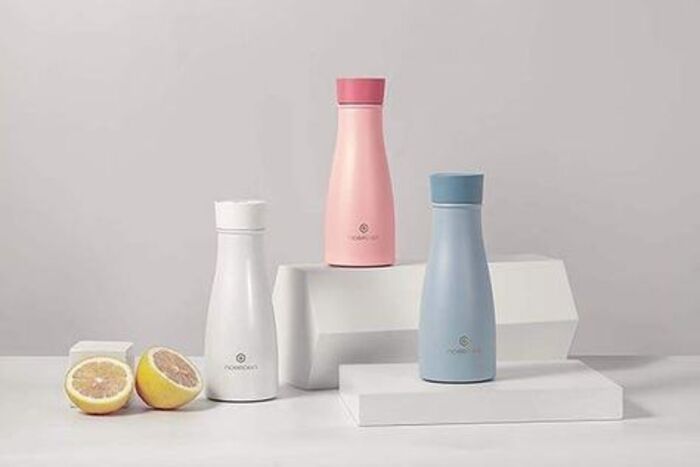 Isn't it nice to have a self-cleaning water bottle as a birthday present for your sweetheart? In under 60 seconds, UV light kills microorganisms in the LARQ bottle. In addition to cleaning itself every two hours, there is no need to keep pressing any buttons. Drinks can be kept hot or cold for up to 12 hours.
36. Tree Weighted Blanket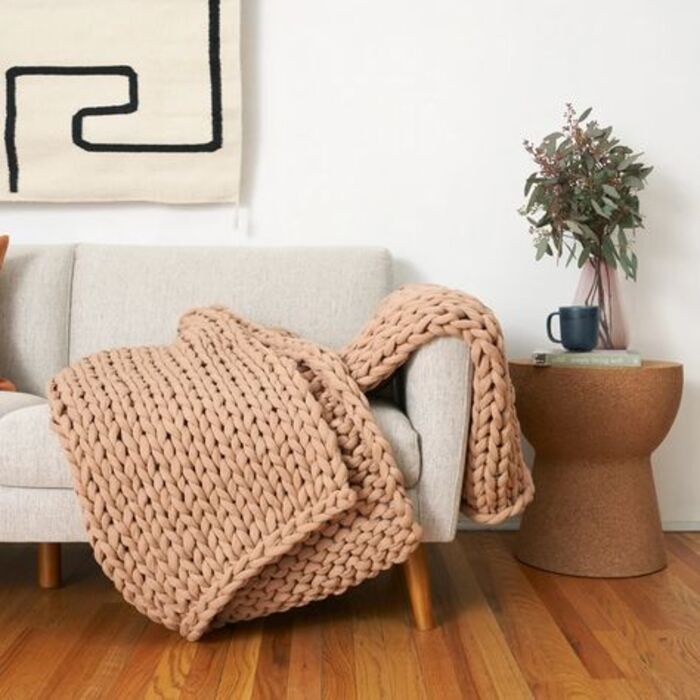 Want to get the best luxury gifts for girlfriend to show how much you love her? This silky-soft weighted blanket is sure to please her. Every time she cuddles up in this blanket, she'll get the ultimate relaxation like when she cuddles with you.
37. Silk Set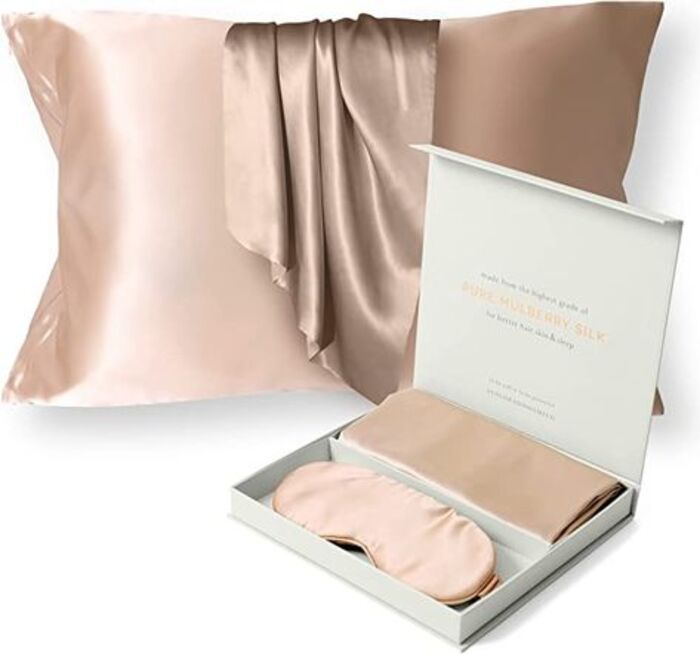 The set comes with an eye mask, nightgown, and pillowcase for the ultimate gift of beauty sleep and it may become a sexy gift for girlfriend when you choose the nightglow really sexily. In addition to protecting hair from split ends and hydrating the skin, mulberry silk also tames frizzy locks as you sleep.
38. Virtual Reality System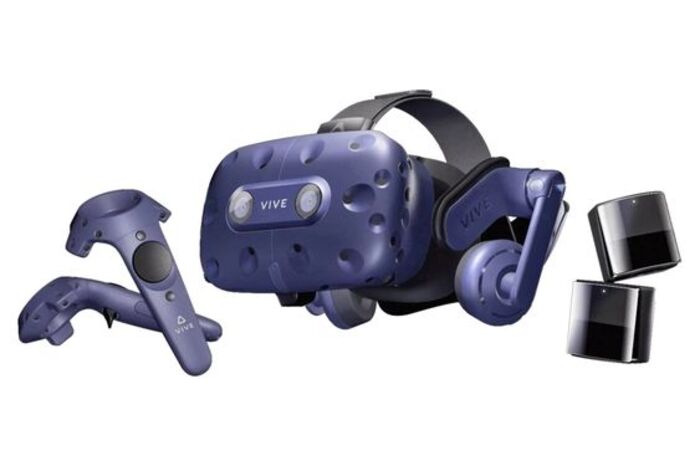 It's a high-end gift for virtual reality enthusiasts. You can move about in the virtual environment with the help of the two provided motion controllers and two attached sensors. Get your girl this device to let her have the most interesting experience that she hasn't had before.
39. Wireless Earphones
An exquisitely handcrafted design, exceptional active noise-canceling, and ambient listening capabilities are the hallmarks of these high-end wireless earphones. They're surprisingly expensive gifts for girlfriend who loves listening to her favorite music wherever she goes.
40. Fortnum & Mason Hamper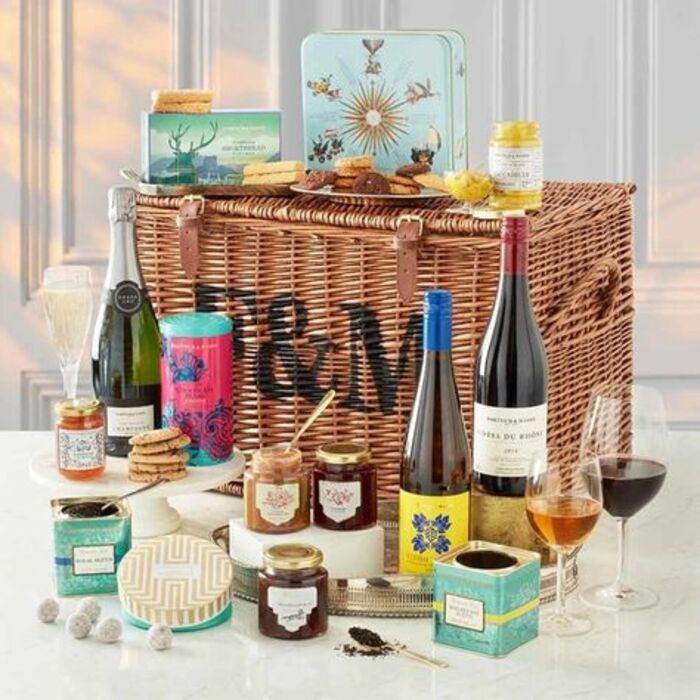 Send a lavish Fortnum & Mason's Hamper to the most important lady in your life. Champagne, cookies, chocolate truffles, aromatic teas, jars of fruity preserves, and more are all available for you to choose from. Remember to include her favorite things, she's sure to treasure this gift basket.
41. The Yoga Kit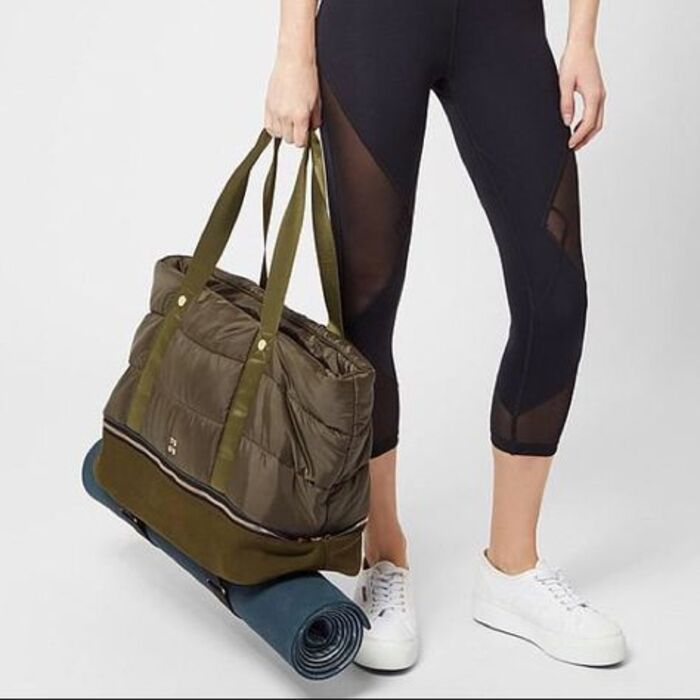 If you have an aunt or friend who is always working out, consider getting them a fitness gift. The yoga package includes a thick mat, a foam block, and an absorbent microfibre towel. It's one of the most popular luxury gifts for girls if they're focused on her side crow, dancer's pose, or headstand.
42. Leather Laptop Tote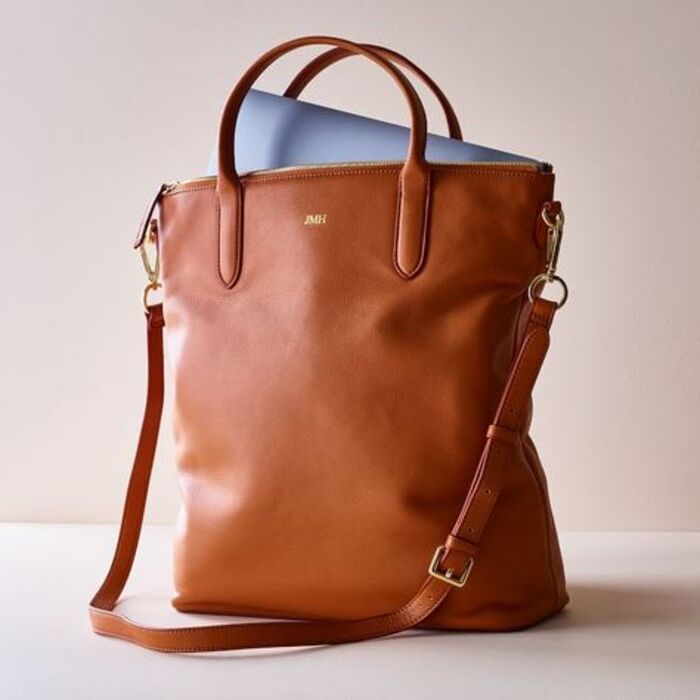 With a monogrammed leather laptop cover, you'll be able to slip your laptop in and out with ease. Anybody will enjoy the thoughtfulness of this gift suggestion.
Read more:
We're sure that every piece from our list of luxury gifts for girlfriend is truly worth your money. When she unpacks your gift, she'll be totally surprised. Don't forget to insert a loving card in the gift box to tell your girl how much she means to your life. Oh Canvas hopes that both of you will have a memorable day!