When it comes to your loved one's birthday or any special day, giving them something impressive is a great way to show your love. Sometimes frugality is not required when searching for the ideal present, which is why these luxury gifts for girlfriend will thrill you while pampering her. An expensive gift from you is a method for your partner to feel pampered and cared for by their significant other. These giftable things vary from electronics, beauty, health and fitness, and everything else – they are the best luxury presents money can buy.
This year, if you've decided to go big, let's spoil them with an extravagant present that they might never buy for themselves. Oh Canvas has rounded a list of over 40 luxury gifts for girlfriend that she'll treasure for years to come. Those items below are also suitable to be given to your mom, sister, or BFF. It's time to scroll down and bust your budget!
Expensive gifts for girlfriend: Fashion care
1. Gold Initial Necklace
You can never go wrong when you give your girlfriend something personalized. With this gold initial statement necklace, you may introduce her to her favorite piece of jewelry, this personalized gift is perfect for your girlfriend. Having the initials of both of you, this necklace is sure to be a keepsake on her wish list that she's sure to treasure.
2. The Small Traveler Tote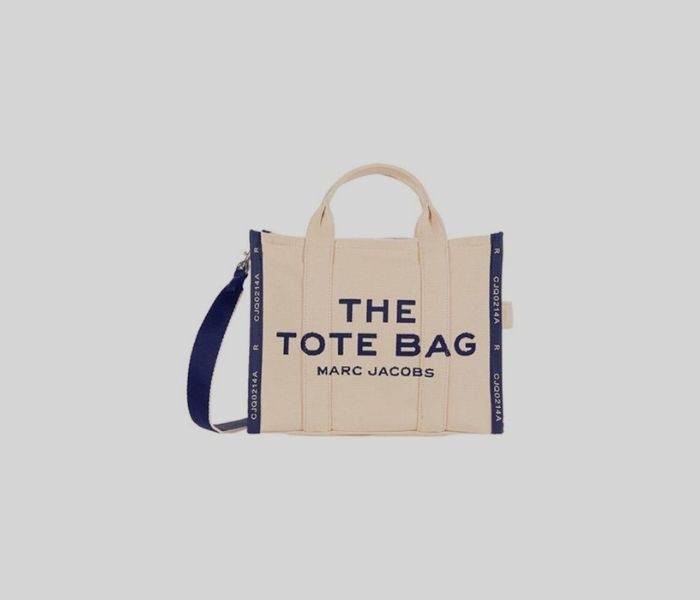 Looking for practical luxury gifts for her birthday in the outside world? It will be a big hit with the important person in your life when she sees this canvas tote. With a compact size, it has enough room for all of her necessities, including a book and a few snacks.
3. Charming Phone Crossbody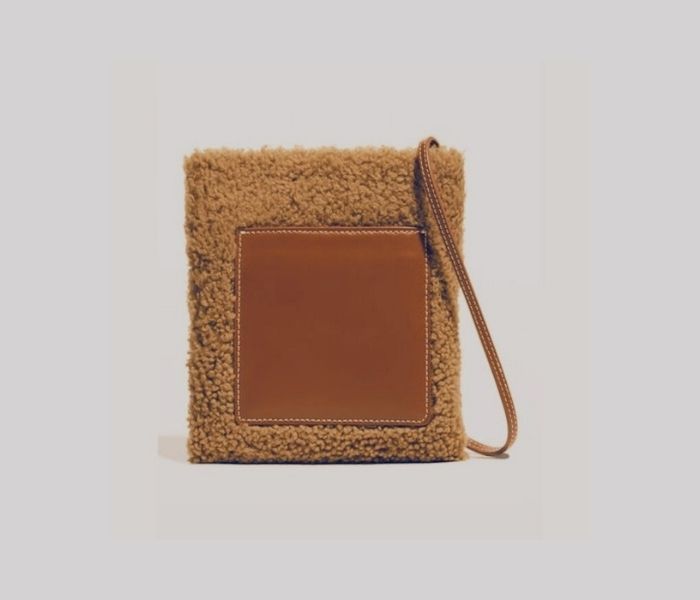 It's time to say goodbye to the "small" bag. The phone purse has quickly become one of our most beloved new accessories. You can travel light and hands-free with this style of bag. It has been modified to fit your phone, a card case, and a few lipsticks. It'll be one of the best expensive gifts for girlfriend that she'll actually use.
4. Cashmere Lounge Sweats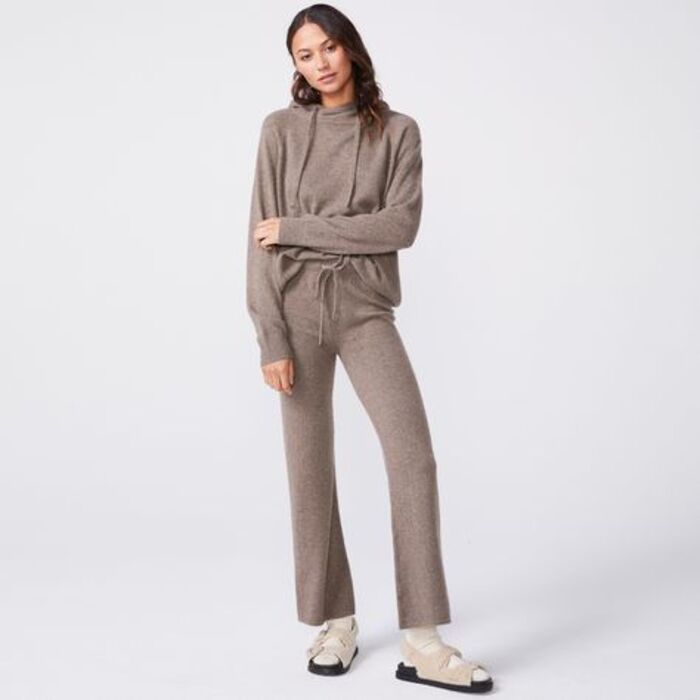 Who said sweatpants couldn't make you feel sexy? Your sweetheart will love how exclusive she will feel in a pair of super soft cashmere lounge sweats. If you want this great gift for your mom or sister, go for it. They'll love your thoughtful gesture a lot.
5. Cashmere Slippers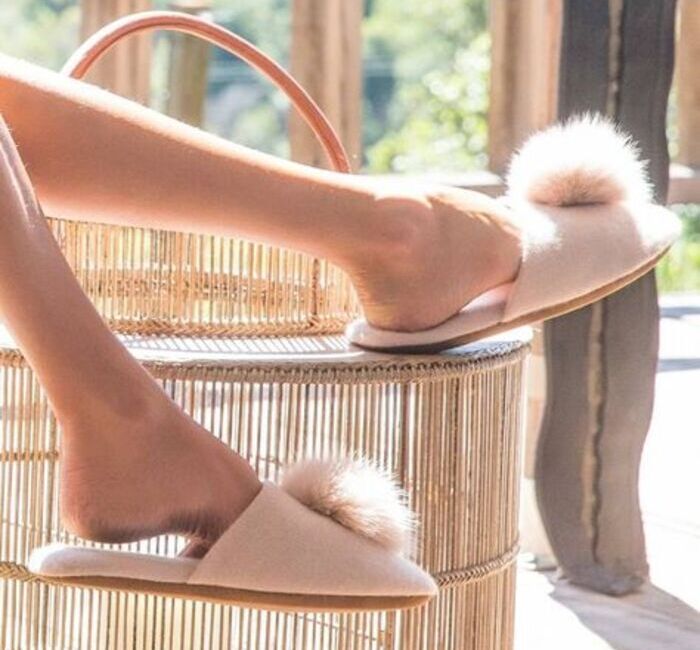 Maybe it's time for a new pair of slippers! These luxurious cashmere slippers make a wonderful holiday present. It can be worn outside as well as indoors. Your special lady will still feel like she's a fashionista even with these gorgeous slippers.
6. Gucci Knitted Socks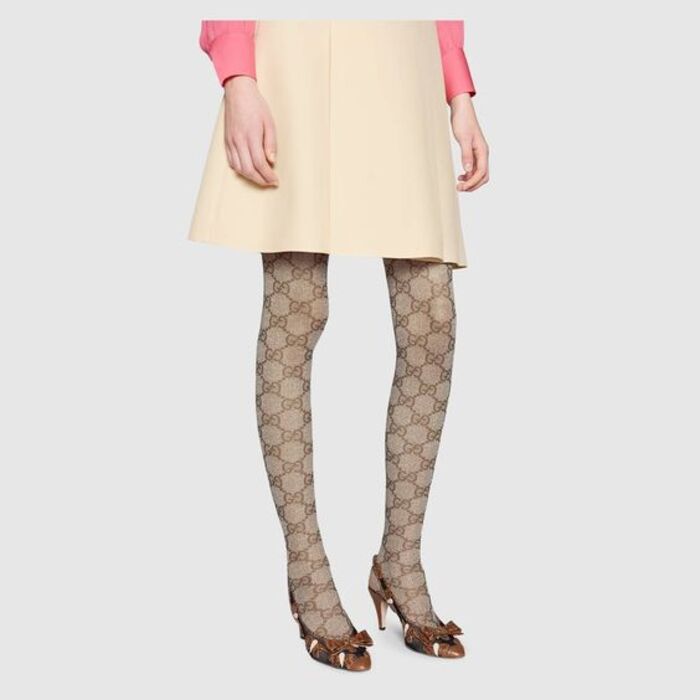 Featuring a soft cotton-blend fabric and the house's repeating monogram in a faint metallic thread, they're as practical and stylish socks as your sweetheart might wish to have. Get these unique socks and make them the best gifts for special womanshe's received so far.
7. Diamond Tennis Bracelet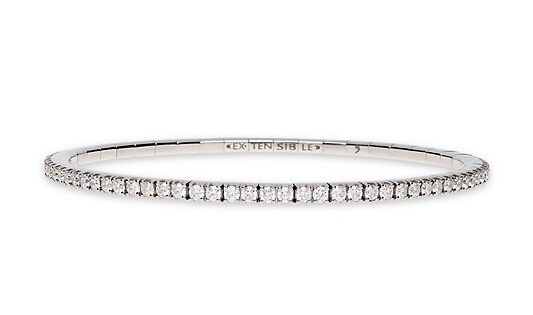 This diamond tennis bracelet would be a delight of her day! It's a fashionable piece that will last a lifetime and is available in a variety of metals. Whether you go for gold, silver, or rose gold, this bracelet is sure to satisfy her taste.
8. High-end Cashmere Scarf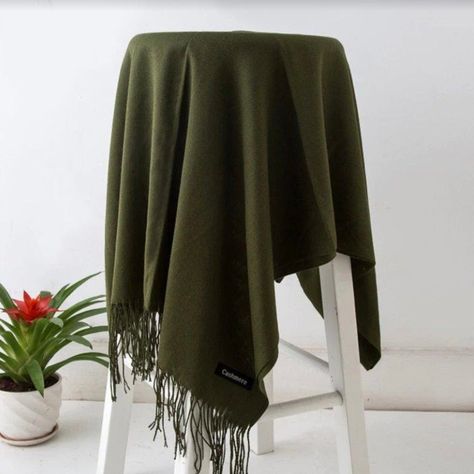 A super soft cashmere travel wrap scarf is always a safe bet when it comes to thoughtful expensive gift ideas for girlfriend. Soft and toasty, it can become a long-distance gift for girlfriend and she can use it as a blanket on airplanes. Opt for her favorite hue to ensure she'll enjoy your present to the fullest.
9. Airbrush Duo
Tell your girl how much you care about her with this fashionable airbrush duo that she desires for a long time. When she has it, salon blowouts will become a thing of the past.
10. Chanel In-Shower Gel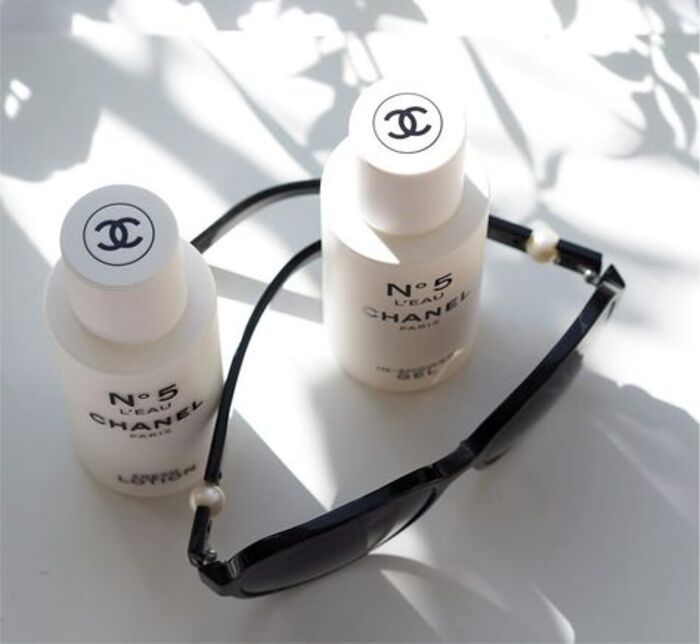 Does your girl wish to own a wellness product from a luxury brand? Chanel's latest body care collection, the Factory 5 Collection, is perfect for fans of N°5. We recommend the L'eau In-Shower Gel because of its velvety base and hydrating components that leave a hint of the distinctive N°5 smell behind.
11. Gold Bangle Band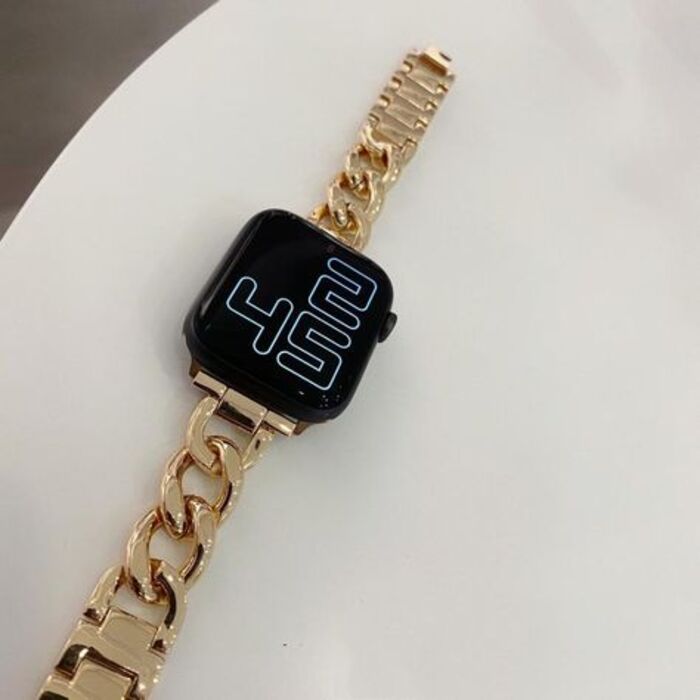 Women who are fascinated with the Apple Watch understand the importance of a fashionable band rotation. They will appreciate the usefulness of silicone and canvas straps, so consider them while buying luxury gifts for girlfriend. Her watch will have a more refined and stunning look with this bangle. This gift will be sure on her wish list.
12. A Stunning Brown Leather Jacket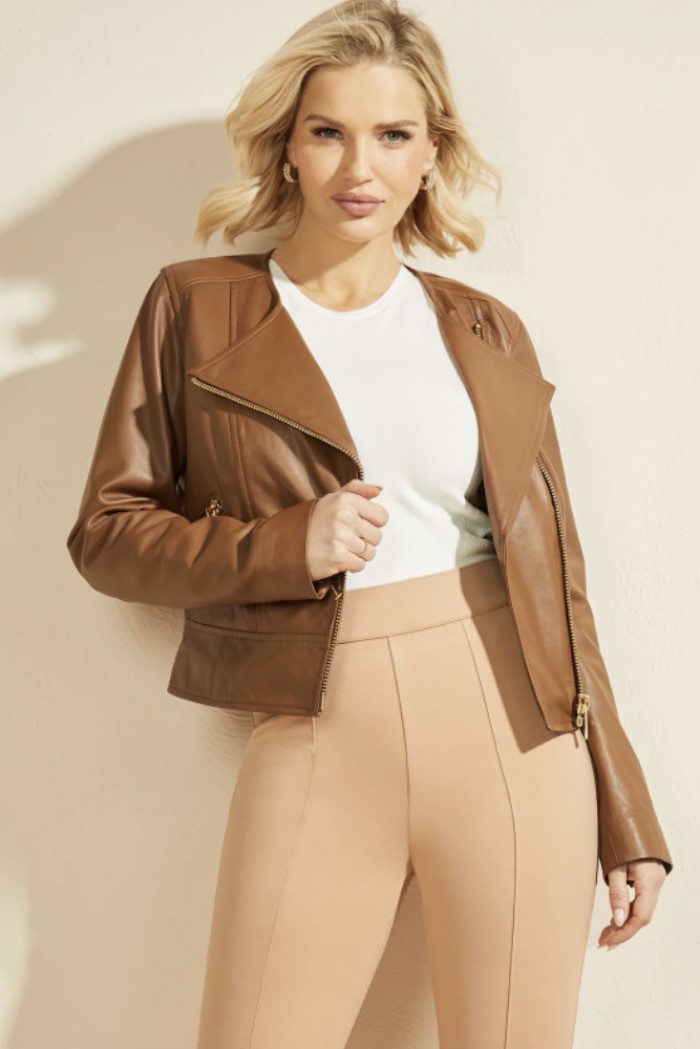 You can't go wrong with a timeless piece of a fashion accessory as a present. They'll wear this brown leather jacket year-round, and it'll last them for decades.
13. Handbags In The Shape Of Bandanas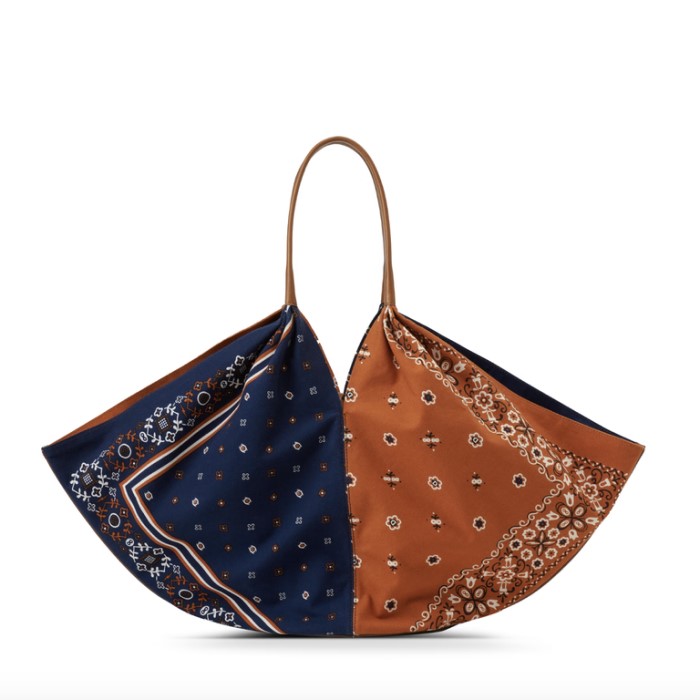 As soon as they get their eyes on this bandana bag, you can bet they'll be hooked on it as I was. It's a great statement piece, but its navy and brown pattern also makes this luxury present for her an adaptable, everyday accessory.
14. 14K Diamond Studs
Studs are essential to any jewelry collection, no matter how small. Gift these sparkling 14K white diamond and gold earrings as affordable luxury gifts for her if she doesn't already have any. Embrace the fact that they'll be donning them nonstop.
15. Credit Card Holder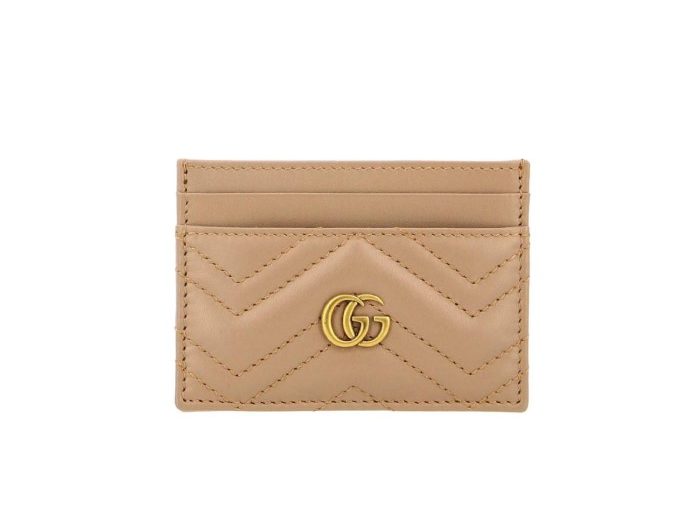 Keep their credit and debit cards secure with a stylish cardholder. If you can't decide on a color, this style is available in a wide range of options. This is a perfect birthday gift for your girlfriend
16. A Pearl Headband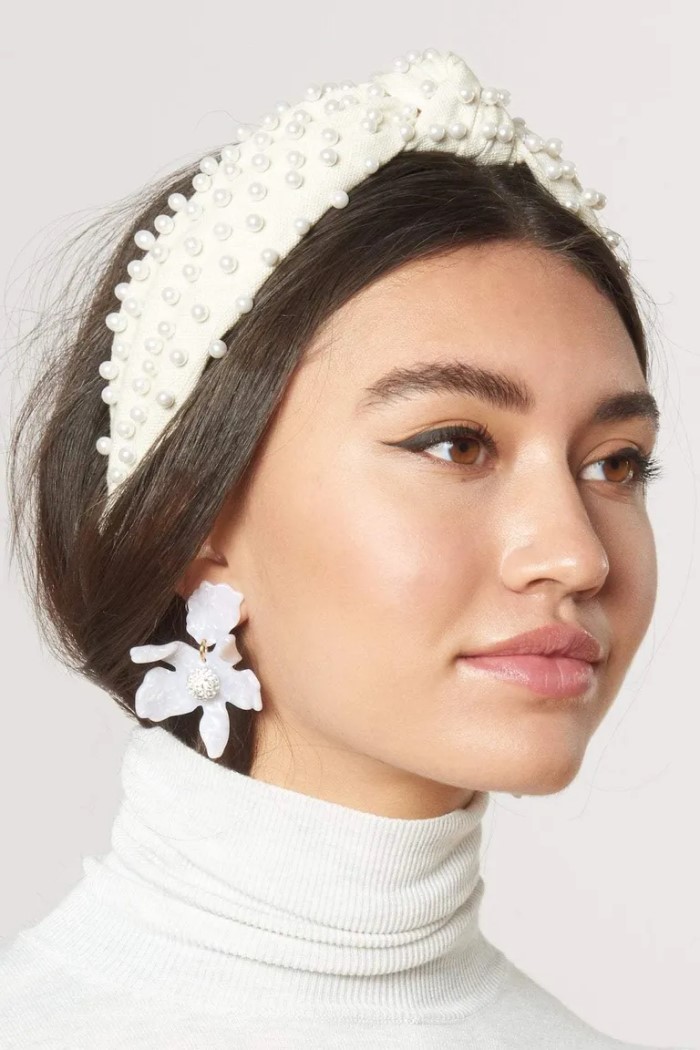 Headbands are an easy and fashionable and easiest way to accessorize your outfit. This pearl-studded beauty is a luxury present for her and a must-have item for your loved ones.
17. Sandal With Two Straps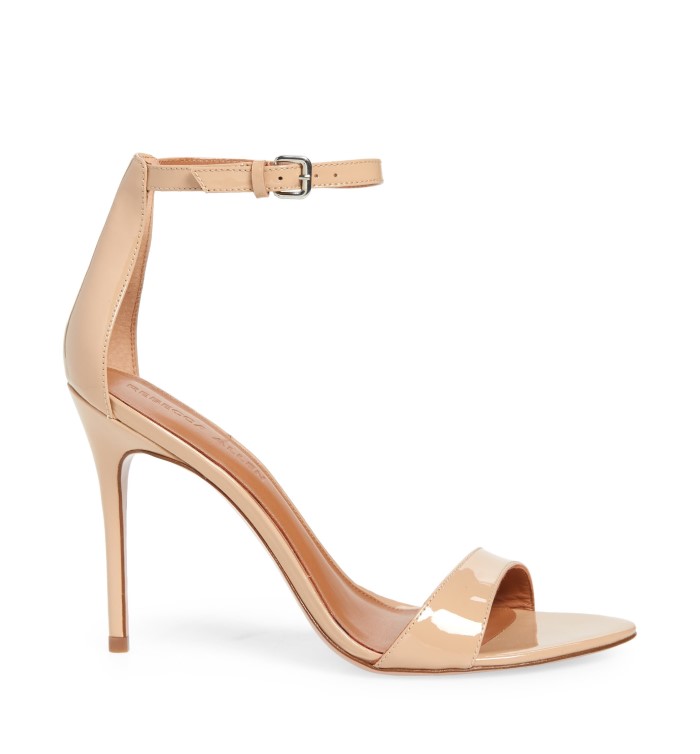 You can't allow them to get through life without a basic heel in their closet. You won't regret investing in this gorgeous shiny leather shoe with foam cushioning and an adjustable strap.
18. Pajamas With Feather Trim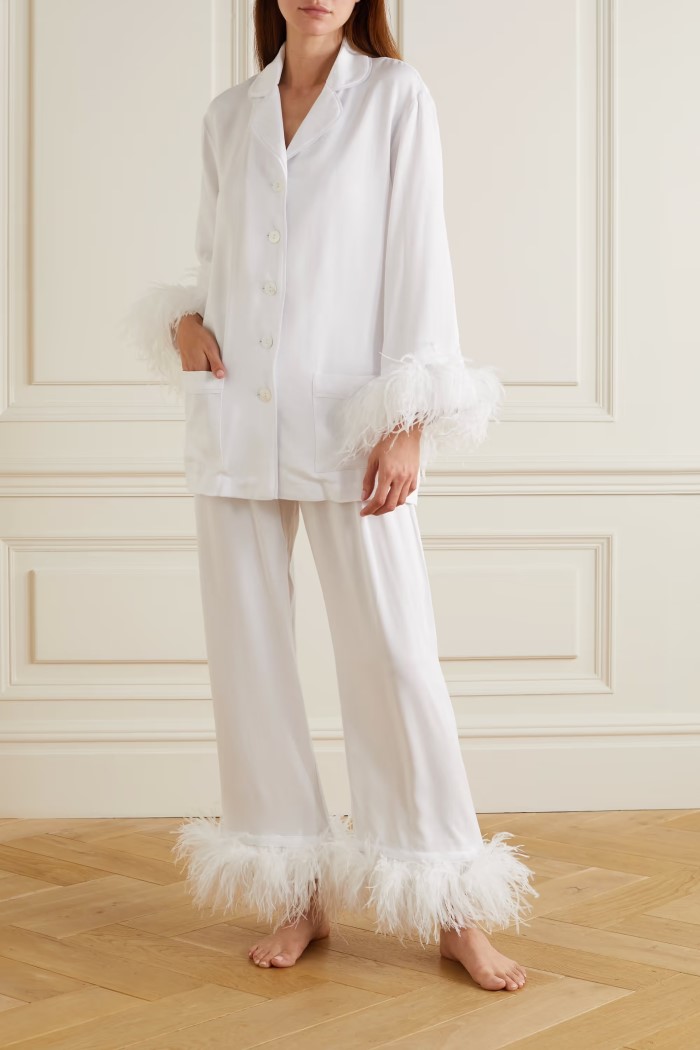 There is no greater present than allowing someone to be as over-the-top in their own house. Is it necessary for them to wear feather-trimmed pajamas? Don't be stupid; they do, after all.
19. The Woolf Cardigan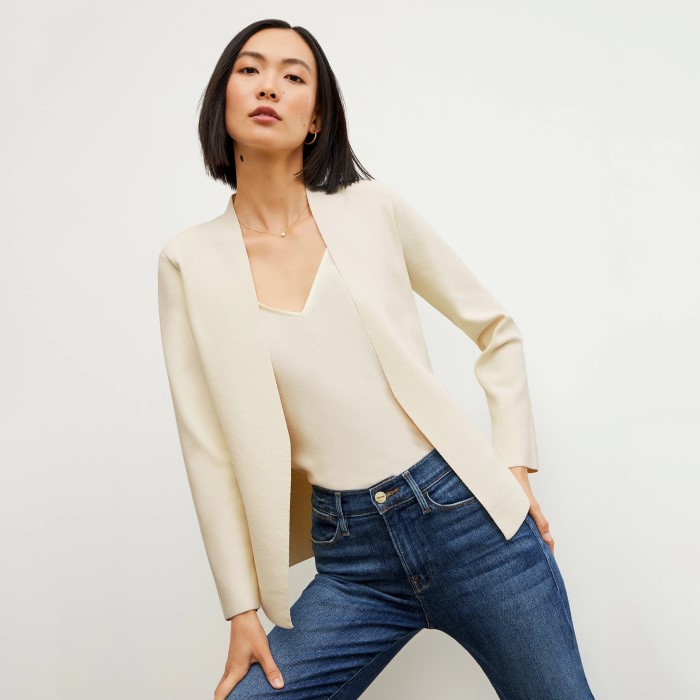 Is there any chance they'll be returning to work soon? A new cardigan will make them want to get out of the house for the first time in a long time. They'll wear it all the time at work.
20. A Shoulder Bag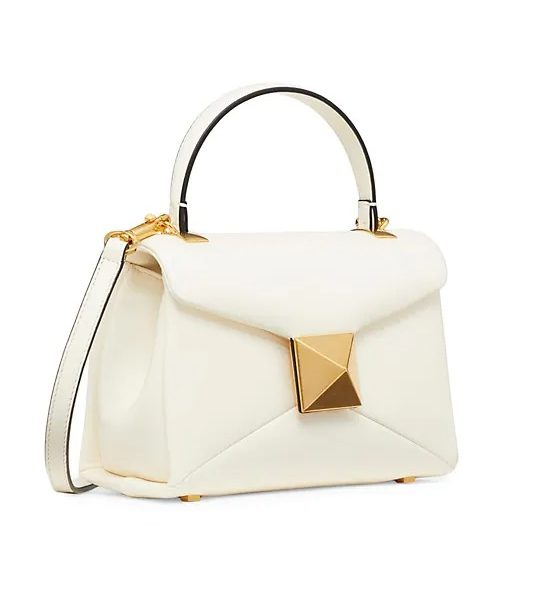 One of the most sought-after bags of the season is the perfect present for someone special. Do you think it is worth investing in? Of course, but it's also a timeless piece design that they'll continue to use for many years to come.
21. The Dyson Hair Dryer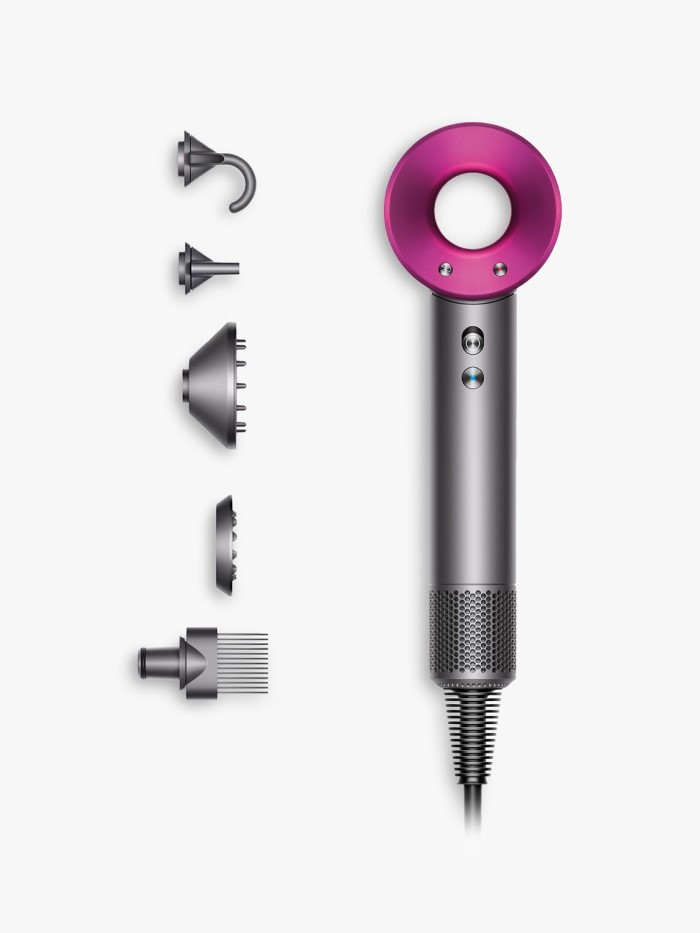 It's not too late to convince them to switch to a Dyson hairdryer if they haven't already. Five different hairstyle tools are included in this package, so it's perfect for anyone with any type of hair.
22. Robes Made Of Velvet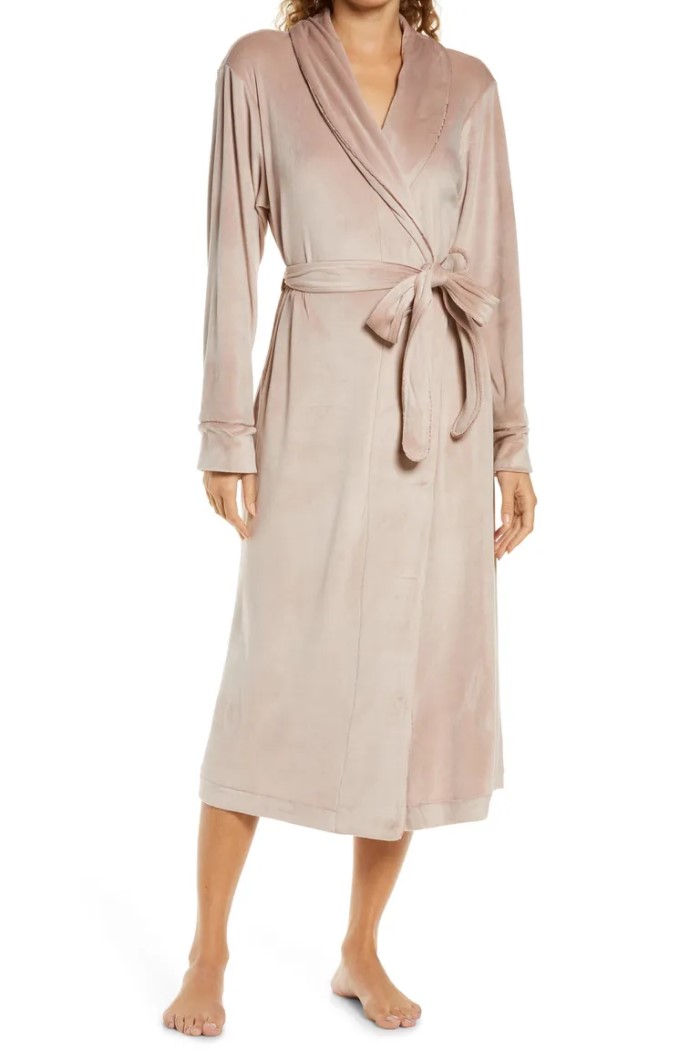 A robe is a present that can be given to anyone at any time. The extra touch of plush velour elevates the experience of winding down after a long day at work.
23. Earrings Stacking Set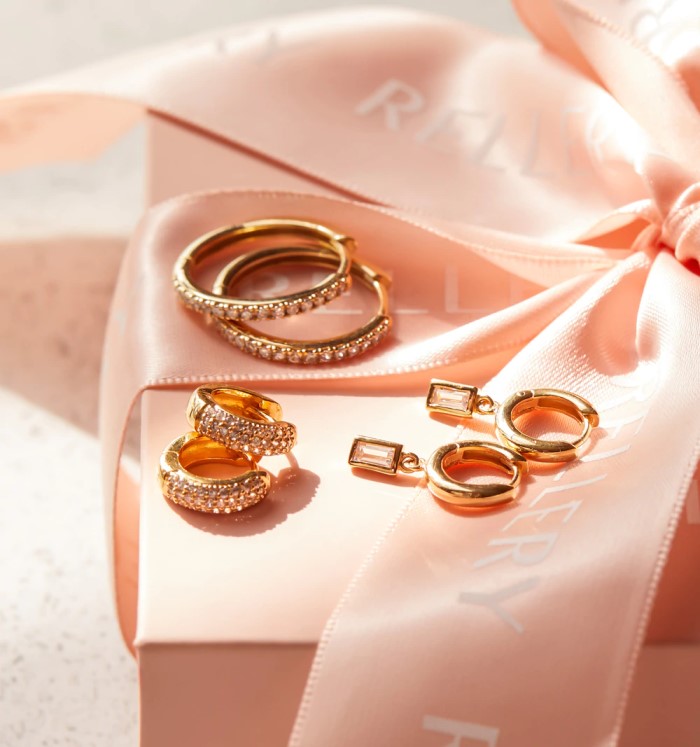 The three sets of earrings are ageless and may be stacked, mixed, and matched effortlessly. Isn't that the finest part? She will be delighted to get them in this adorable pink jewelry box. Why not choose these luxury gifts for female friends like this to make your loved one more beautiful daily?
24. Calf-High Leather Boots
There are some items that are simply worth the money. In the mood for a pair of expensive knee-high boots that will last for years to come? This chic curving heel boot will look great with anything in their collection and give them a little extra oomph. This is a luxury present for her that could benefit on every occasion.
25. Rose Gold Razor For Sensitive Skin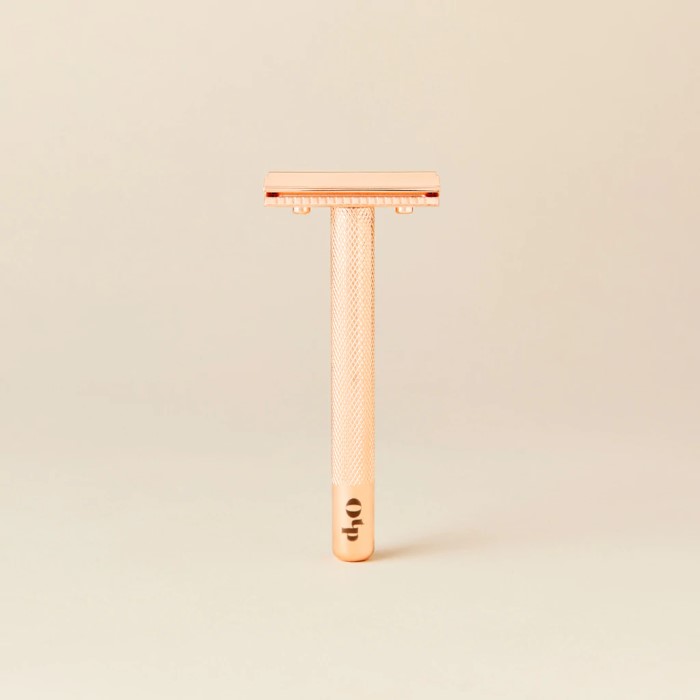 The stainless steel blade is a more environmentally friendly alternative to disposable plastic razors since it prevents ingrown hairs and discomfort by providing a closer shave. There are 10 blades included in each razor, so you won't have to worry about running out.
26. The Butterfly Sunglasses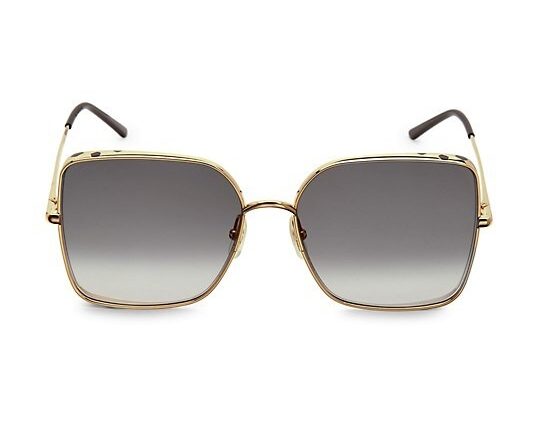 You can never have too many pairs of designer sunglasses. These Tom Ford sunglasses, made in Italy and provide 100% UV protection, are the epitome of glamor. In addition, the butterfly silhouette and big design look great on everyone.
27. A Black Watch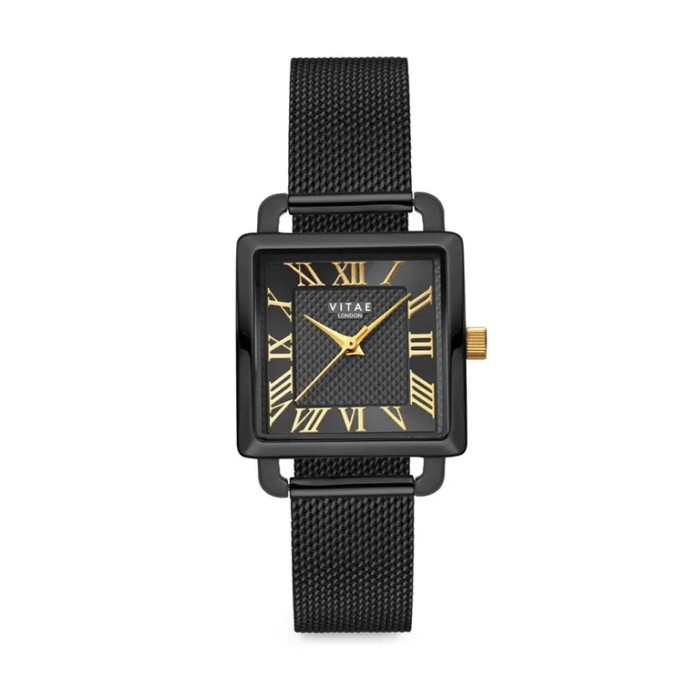 Instead of giving a gold watch, try something sleek and trendy. The thin metal strap is comfy and elegant, and the black jewelry offers a contemporary spin on a silver or gold choice. The knob and front of the device include a few metallic elements to provide some color.
>> Read more: 34 Easy And Romantic Homemade Gifts For Girlfriend
Personalized Opulent Gifts For Her
28. Leather Laptop Sleeve With Initials Embossed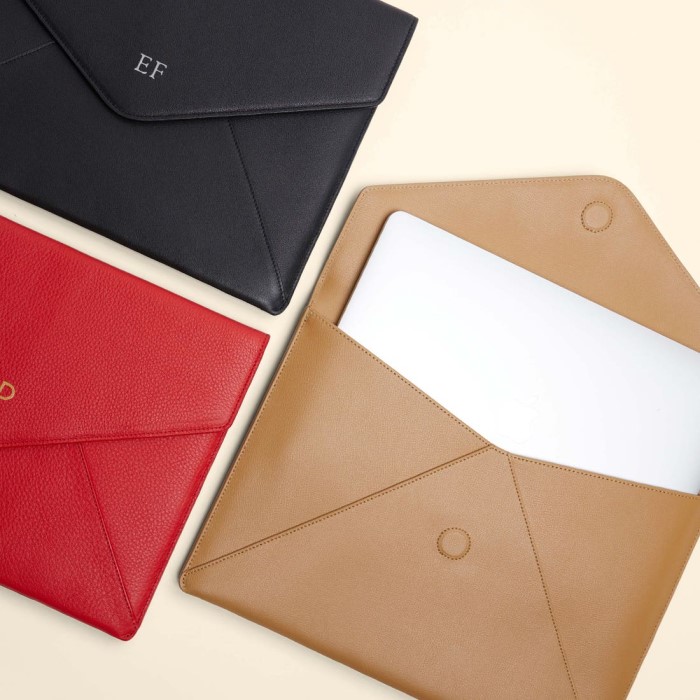 Putting your laptop in a personalized leather cover gives you a great sense of accomplishment. This is a simple but thoughtful and luxury present for her that will be appreciated by everyone.
29. A Set Of Travel Blanket And Eye Masks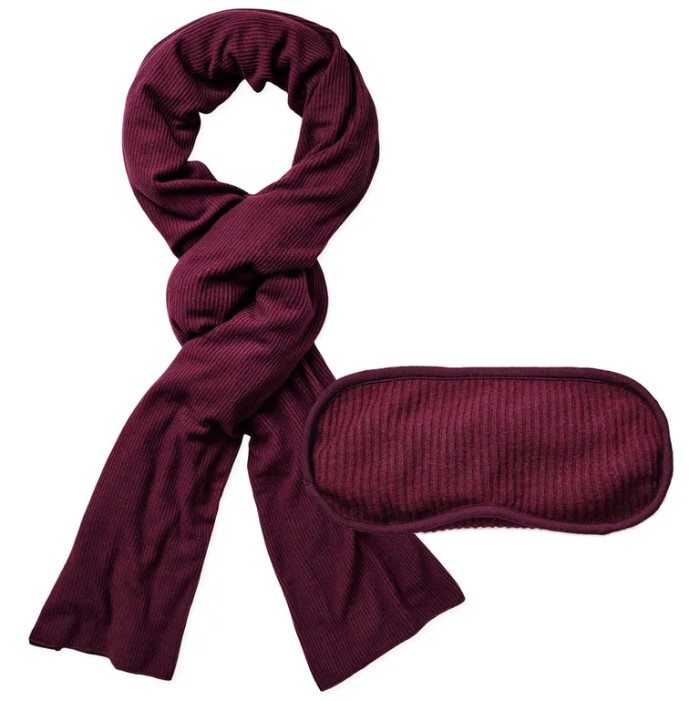 Traveling or staying at home, this adaptable wrap may be used as a scarf or shawl and is ideal for aircraft and trains as well as couches and sofas.
Oh Canvas Tips

Think about how portable the travel blanket and eye mask are. Choose a lightweight, thin, simple blanket to fold or roll up for travel. Try to get an eye mask that can fit in a carry-on bag or a purse.
30. An Initial Necklace In Gold
You can never go wrong when you give someone something personalized. With thick gold initial necklaces adorned with small Swarovski crystals, present them with their absolute favorite piece of jewelry.
31. Timeless Canvas Print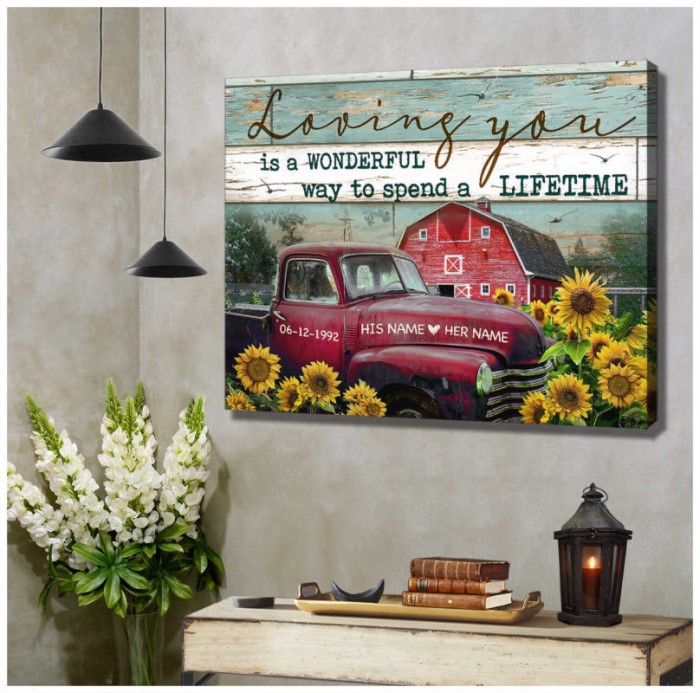 Rather than giving her the same old thing, why not give her these canvas prints as unique gifts for her. This present will be treasured by her for a long time because of its meaningful message and durable material. It can be used in any room of the house. This keepsake will constantly remind you how much you care for her.
32. Necklace In 14K Gold With A Slim Bar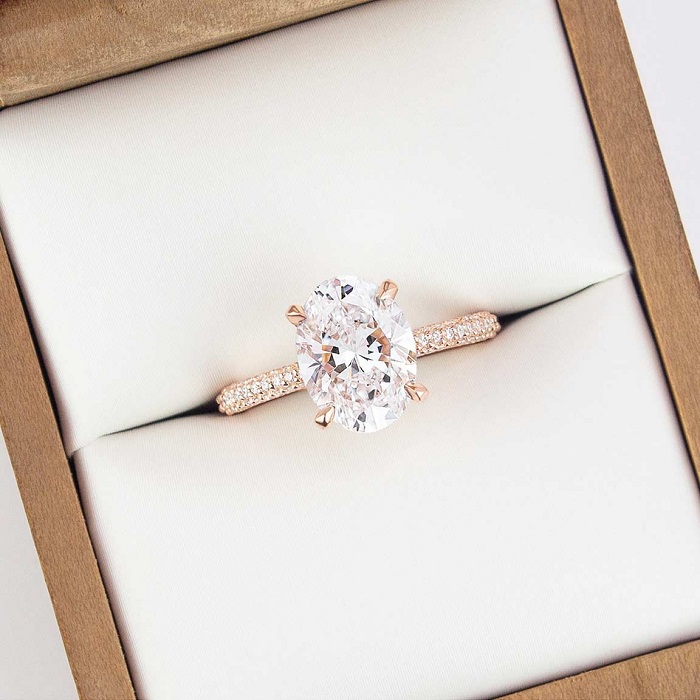 It's the perfect modest piece of jewelry to add to any collection: a 14K gold name necklace with a birthstone gem and the name of a loved one. As a result of its timeless design, it can be worn both day and date night.
Luxury gifts for girlfriend: Home appliances
33. Circa Mineral Burner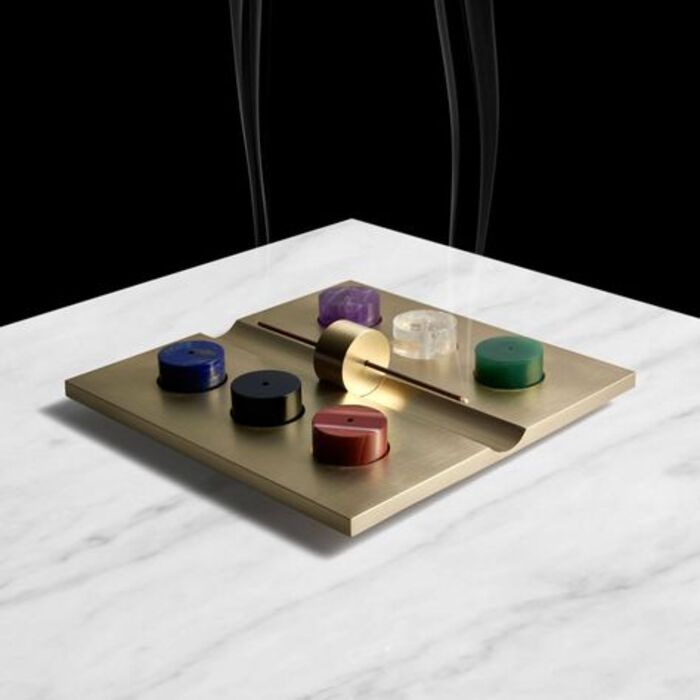 If you want to add an extra warm touch to her cozy nest, this circa mineral incense burner is a great choice. It's a beautiful work of art with a small hole in the center for incense sticks, and its ash can easily be deposited in the base. The signature scent and grounding force are double when you burn it from both ends. Such an impressive gift to give this year that she'll love!
34. Cocktail Machine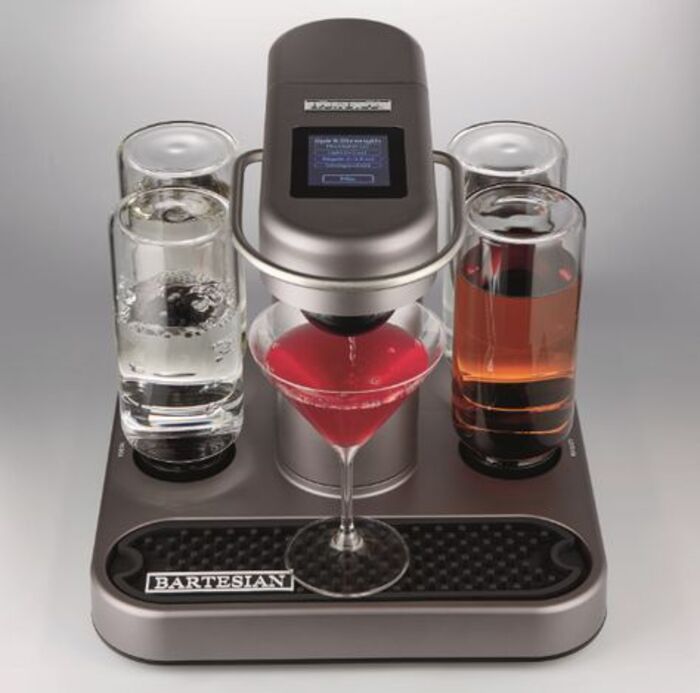 In your own house, you may enjoy the high-quality ingredients and premium pours of a cocktail lounge thanks to this cocktail maker. If your girl has her favorite premium cocktails, she can now serve them at her home bar. Unique and practical, this machine will surely be one of the best expensive gifts for girlfriend that she'll appreciate.
35. Stone Diffuser
Are you stumped on what to get for your girl on her birthday? It doesn't matter what her interests are, this essential oil diffuser is a great gift for her. In addition to being a beautiful piece of home decor, lavender is a safe and easiest way to add a sweet and fresh touch to her room.
36. Colorful Stemless Wine Glass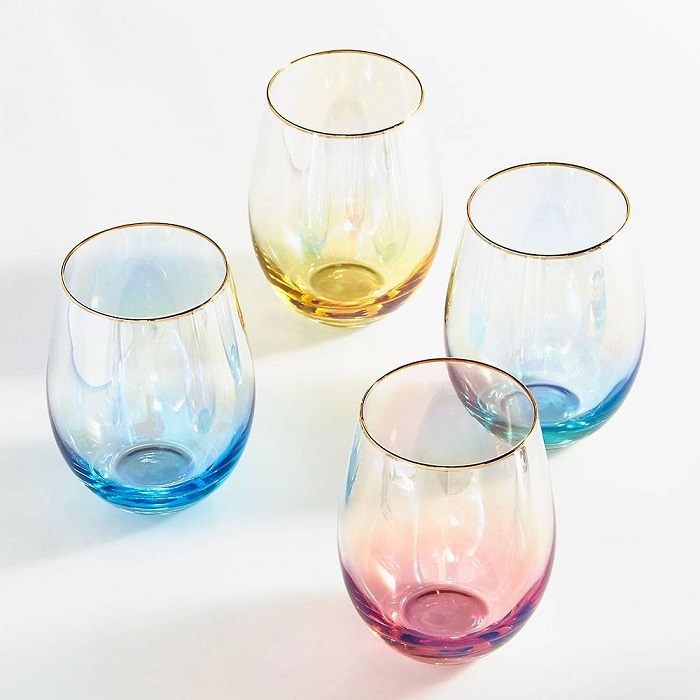 Buying high-quality wine glasses is the best option for luxurious gifts for her birthday. They'll be the talk of the town at her next dinner party with friends and family.
37. Bose Smart Soundbar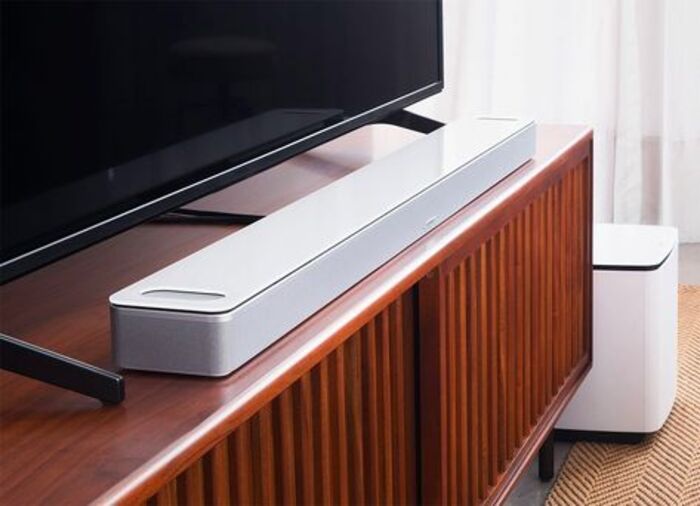 When it comes to technology expensive gift ideas for girlfriend, we can't exclude this smart device. Despite its dazzling appearance, this soundbar's cutting-edge technology is what really sets it apart. If you have Alexa or Google Assistant, you can handle everything from entertainment to scheduling to information just by speaking.
38. Espresso Machine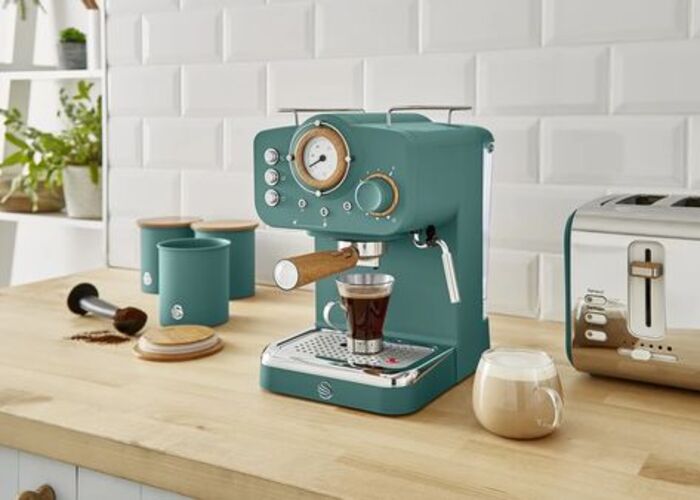 This espresso machine will transform your home into an authentic Italian café. Coffee shop quality at home has never been easier to achieve with it! With an LCD screen and an in-built milk frother, this machine is a must-have for any coffeeholic.
39. iRobot Roomba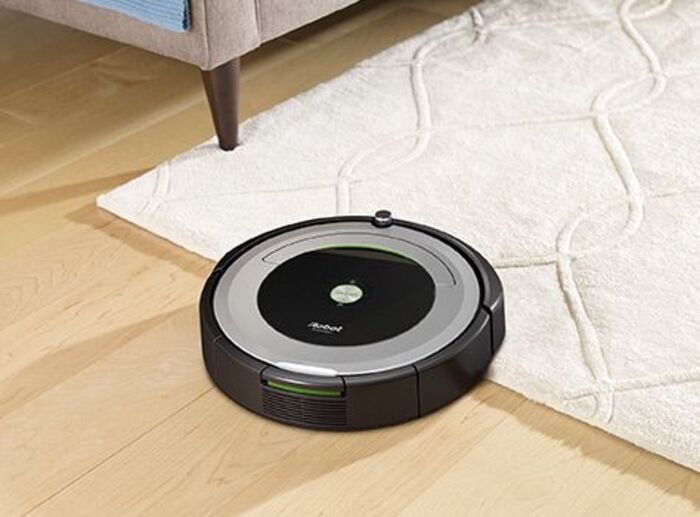 Seeking useful expensive gifts for girlfriend that she'll be grateful for? Give her a lift with this robotic vacuum cleaner. It's self-learning and has a three-stage cleaning technique for both carpet and hard floors. If she has pets, this Roomba is a missing piece that she's seeking for years.
40. Steel Wood Burning Fire Pit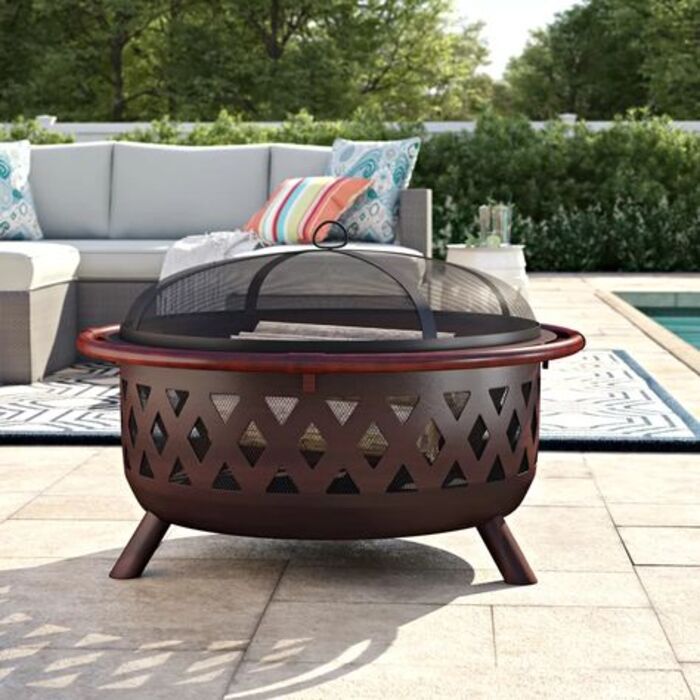 There's something about sitting around a campfire with friends that makes you feel warm and fuzzy in the outside world. If you want to have that experience every night, this fire pit will help you! We recommend it to anyone who hosts frequently or has a backyard that's in need of a little cozy vibe.
41. Supersonic Hair Dryer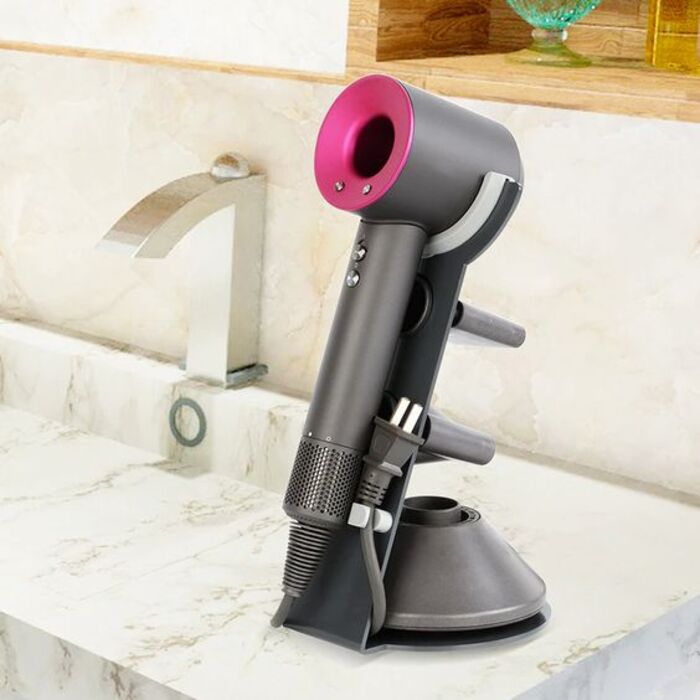 Among expensive gifts for girlfriend, this hair dryer tends to be a hit. From the time it first came out, it has become a popular choice among women. Five style attachments are included in the gift package, including the new flyaway head for a salon-quality result. Your girl's eyes will be wide open when she unpacks this impressive present on your date night.
42. Wireless Charger Dock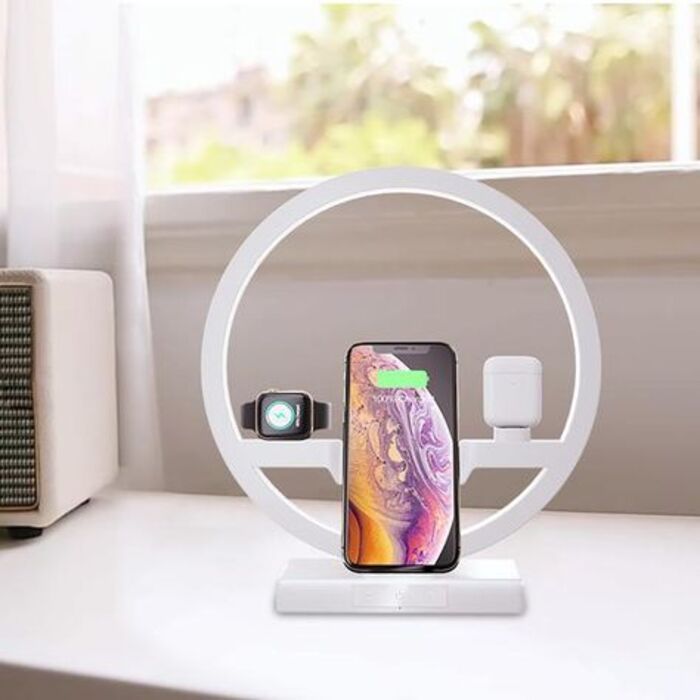 If you're looking for a meaningful and practical gift for a tech-obsessed girl, try this reasonably priced choice. The 3-in-1 charging station is excellent for being able to charge your iPhone, Apple Watch, and Apple AirPods Pro at the same time. From now on, the fear of running out of battery will be a thing of the past.
43. A Toaster With A Touch Screen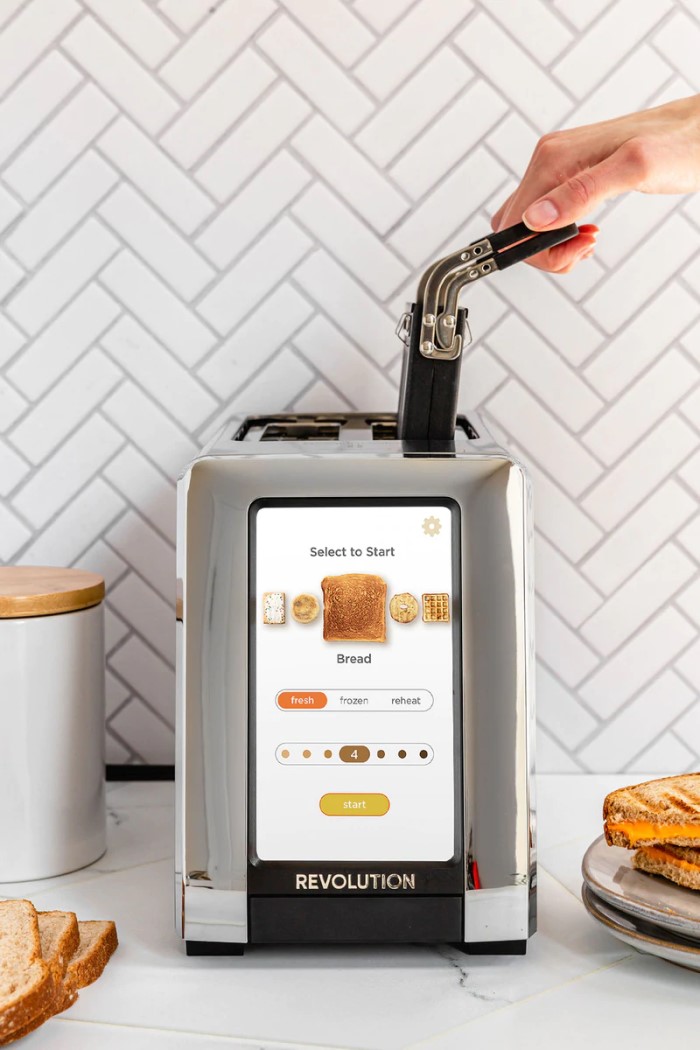 For the special person who is always pressed for time, how about a smart toaster? Three toasted modes and seven different hues of brown are included in this model. This device will make your woman's life more convenient.
44. Beast Blender and Hydration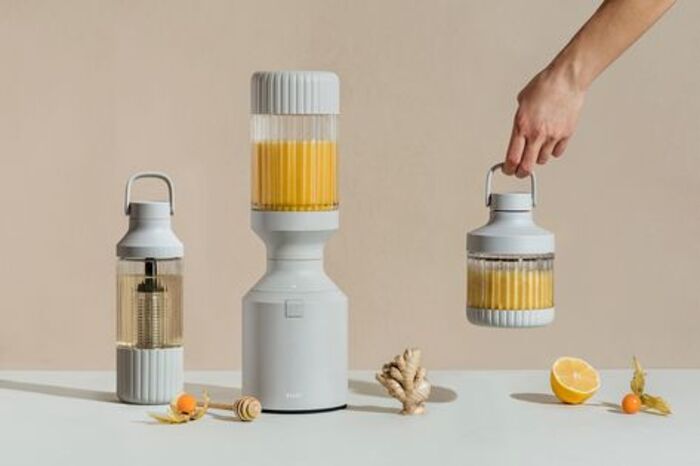 Blenders are loved for their soup, smoothie, and puree-making capabilities. Even if you don't care about how it looks, this blender is built for the convenience of use. With a clean and minimalist design, this device is the best expensive gift for girlfriend that she might receive this year.
45. Fishnet Dinner Candle Set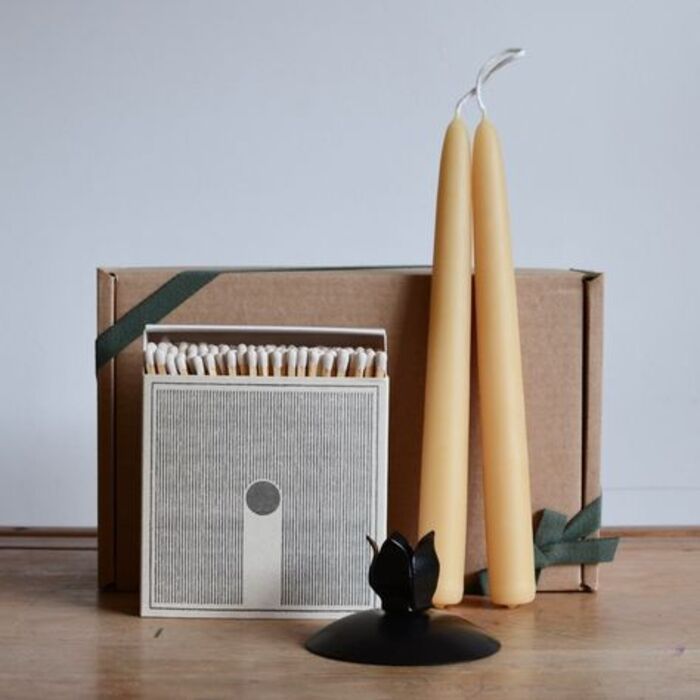 Candlesticks have been making a comeback on Instagram recently. Absolutely nothing says "I'm chic!" like this elegant set of candlesticks. Give it to your girlfriend and you're bound to have a memorable dinner thanks to these vintage items.
46. Apple TV 4K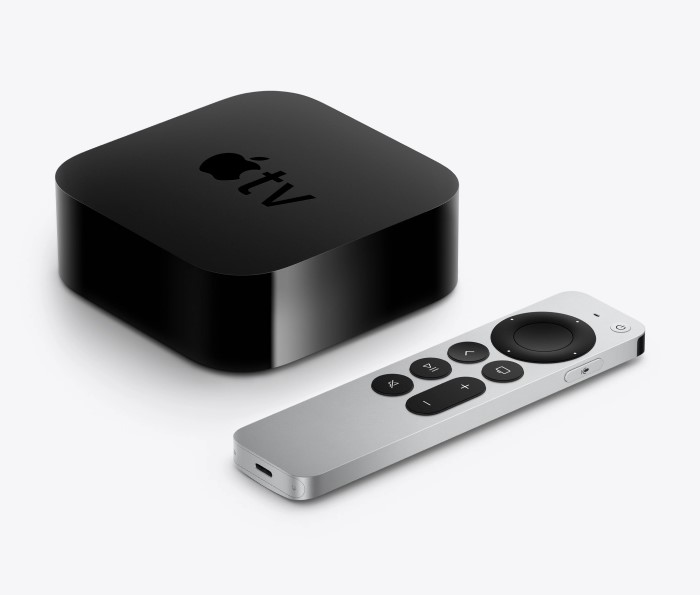 If they're a big movie fan or prefer binge-watching the latest television episodes, an Apple TV HD is one of the terrific luxury gifts for women. Even though there is a slew of stream devices available at lesser prices, the Apple TV provides access to the most apps accessible, including Netflix and Disney+. You may also remotely mirror your screen and display your material on the TV if you have an iPhone with AirPlay-enabled.
47. Vacuum Cleaner Robot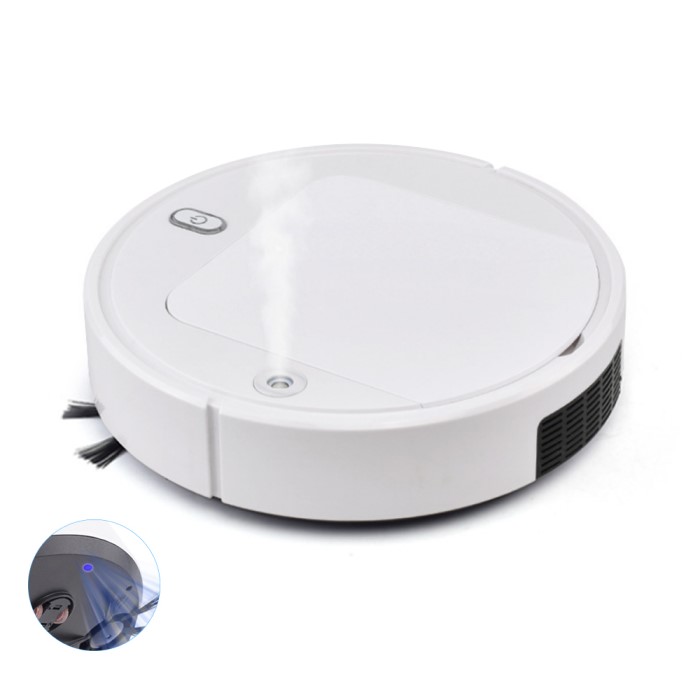 If you want to make her life easier when it comes to cleaning, consider getting her the robot vacuum cleaner as affordable gifts for her. These robot vacuums utilize sensors that detect dirt, hair, and debris at microscopic sizes, and they may be programmed to clean on a timetable you specify with your smartphone or by speaking commands into the vacuum's microphone.
48. Apple Airpods Pro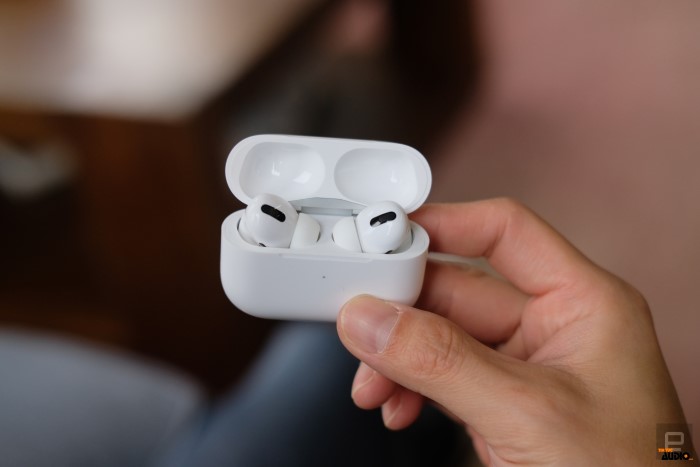 If your lady hasn't already made the switch to wireless earbuds, Apple's New AirPods Pro might be the perfect gift for her that she'll love. Noise-canceling, adjustable to the wearer's ear size, and Bluetooth-enabled, they can be used for up to four and a half hours of listening.
49. A Facial Cleansing Gadget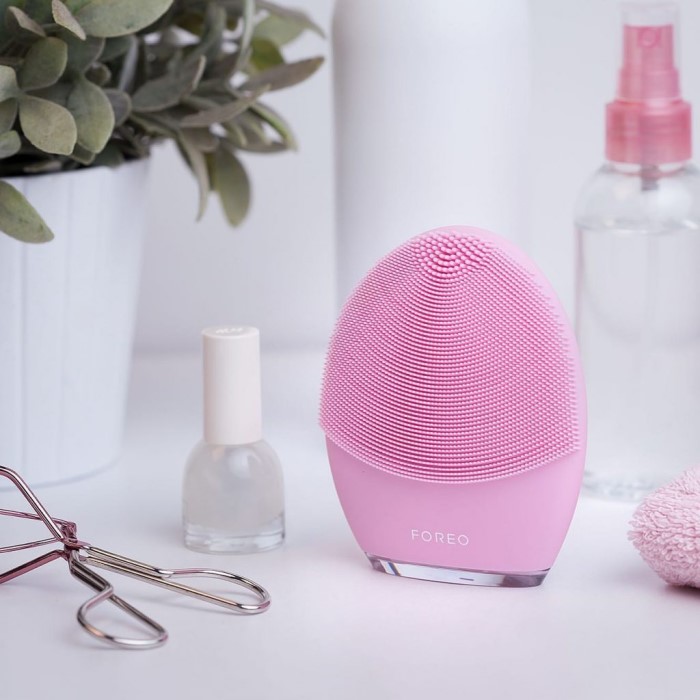 The device removes filth and oil in one minute and provides a focused anti-wrinkle facial massage that makes your skin appear younger and smoother. Every woman should have one in her skincare routine.
50. Wireless Speakers For Smart Devices
Water-resistant speakers like this one allow you to enjoy surround sound in every room of your house (including the backyard). The 17-hour battery capacity and 30-foot reach allow the party to go on all day, thanks to the flexible fabric grip.
>>> Maybe you are interesting: 52 Best Simple Gift For Girlfriend Ideas (2022 Gift Guide)
Luxury Gift Baskets For Her
51. Spa Collection Tranquility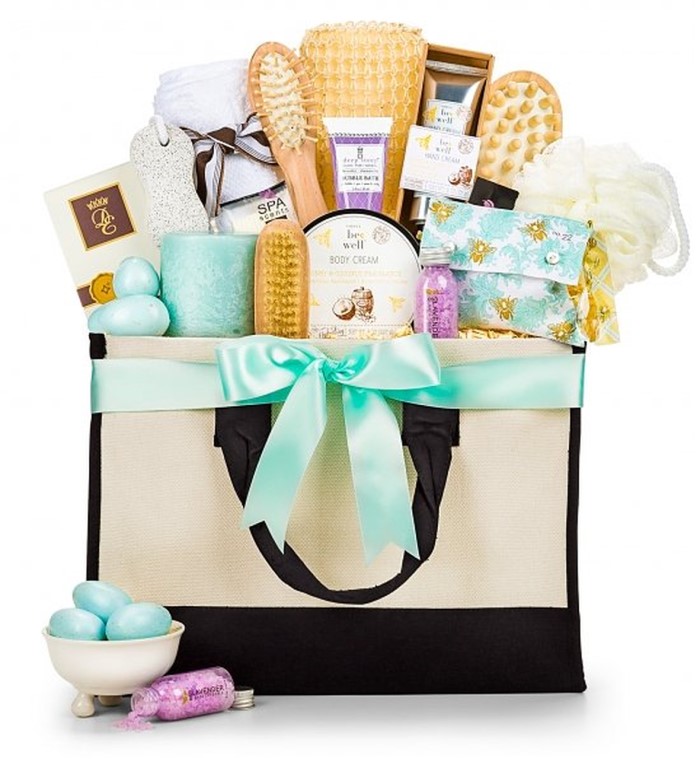 The gift of soul and relaxation is the best gift that she'll feel loved and cared for. Beauty goods that look right at home in a spa may be found in this lovely canvas tote bag. This gift basket has everything she needs for a relaxing day and beauty sleep at the spa, including one with a bamboo towel and a signature scent candle.
Oh Canvas Tips

Search for spa collections that include natural and high-quality products including organic materials, natural extracts, and essential oils. These components will be kinder to the skin and have therapeutic advantages.
52. Chocolate Suitcase & Red Wine Pairing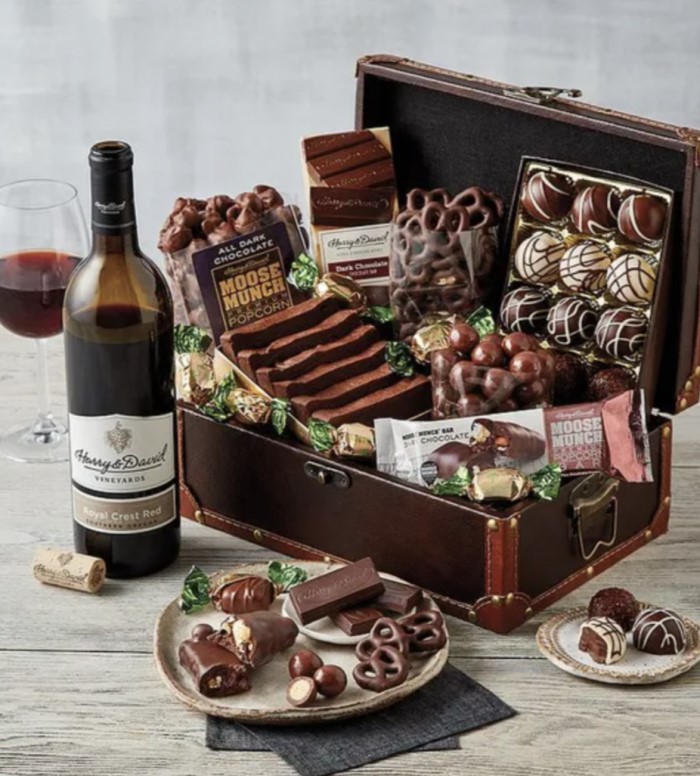 Can you think of a greater pairing for a romantic evening than red wine and chocolate? This gift basket only contains these two items because they go together well. Wine and gourmet chocolates are included in this gift basket, so she'll have plenty to savor.
53. Gift Basket For Yoga Practices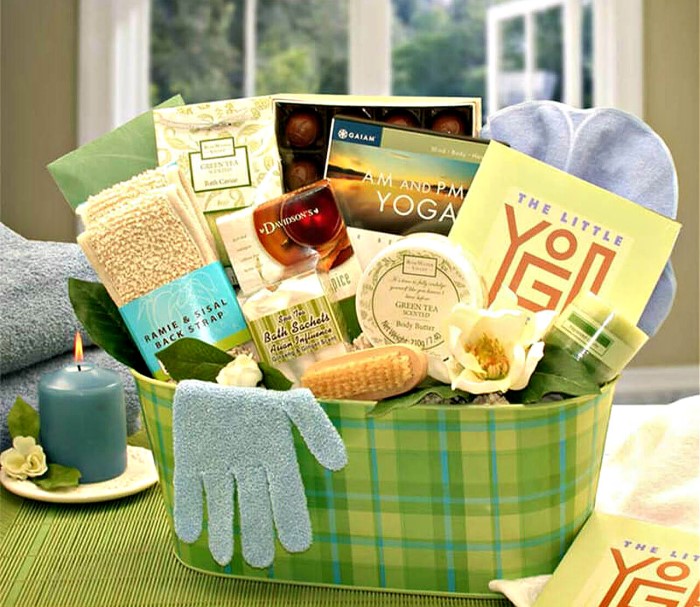 Don't miss out on this wonderful opportunity to show your appreciation for someone who practices yoga regularly with this thoughtful gift basket. A wide variety of self-care products, as well as culinary delicacies, are included in the gift box that she may use to learn new dance techniques. Add this luxury present for her to your list to bring a surprise for your beloved one.
54. Confectionery And Champagne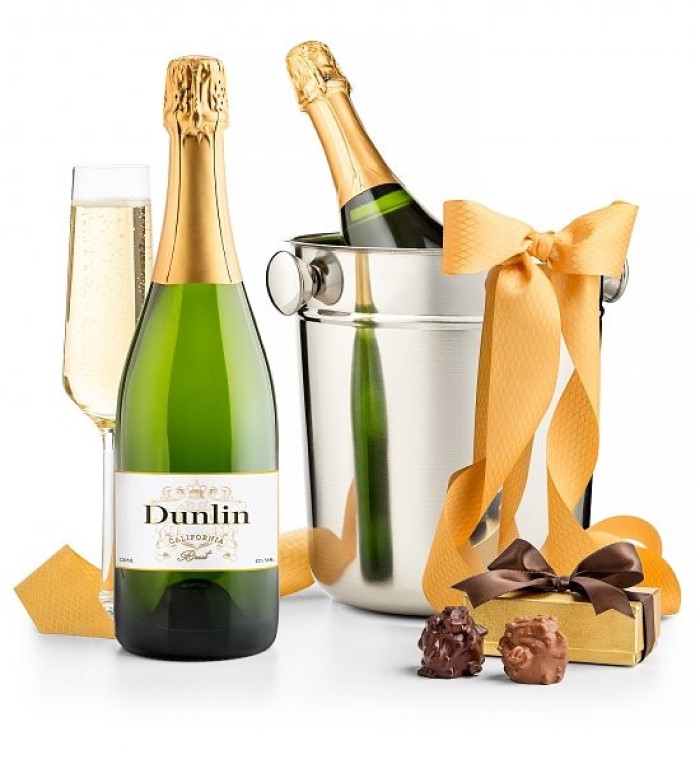 Sparkling wine and decadent chocolate are the ultimate in class and sophistication. Gift-giving has been elevated to a new level by wrapping it all up in a beautiful silver wine chiller.
55. Starbucks Gourmet Coffee Gift Basket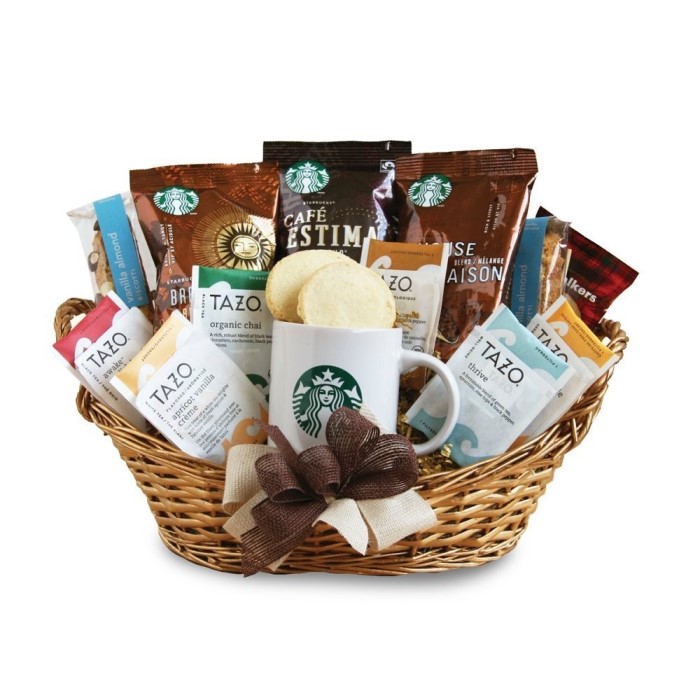 When it comes to high-quality coffee and tea, no one beats Starbucks. Biscotti and set cookies are included in this gift basket, which combines the best of both worlds. This is the best morning pick-me-up present, complete with a mug for preparing the first cup. Consider these presents for her like this to present to your ladies.
56. Gourmet Gift Basket Of Indulgence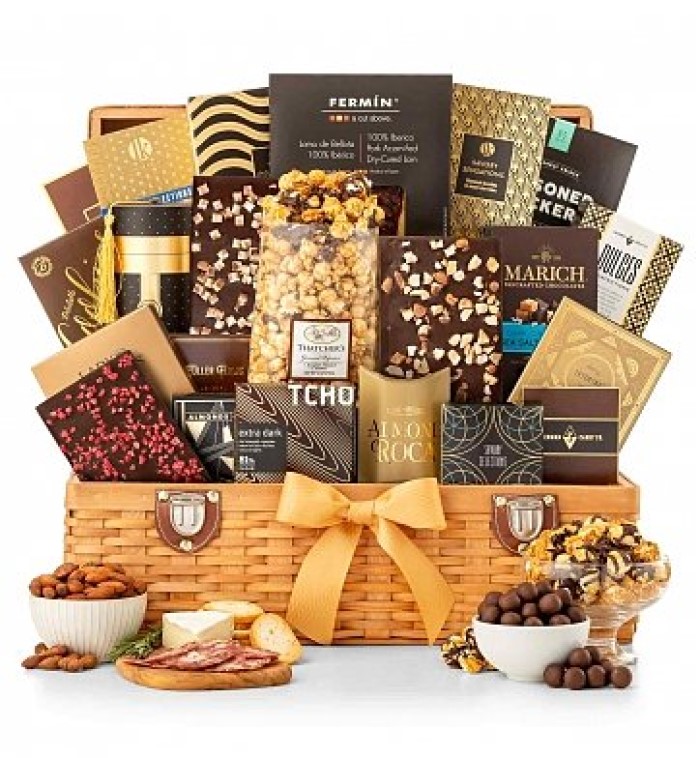 If you're looking for a creative approach to bringing your loved one a taste of their favorite foods, gift baskets are the answer. It comes in a vintage-looking hamper that may be used for many picnics to come. It includes Italian ham, whiskey caramels, roasted nuts, and caramel popcorn, just a few of the delectable treats inside.
57. Godiva Chocolates And Fruit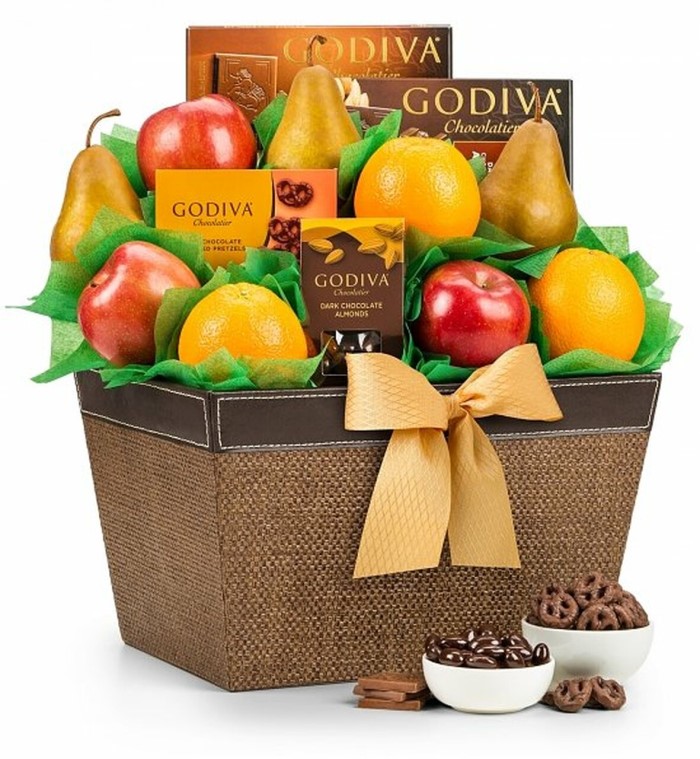 This generous basket is filled to the brim with the finest pears, apples, and oranges; all plucked at the pinnacle of their flavors. The pinnacle in opulence is further enhanced by including a generous selection of Godiva chocolates. Once the goodies are gone, the lovely leather-trimmed woven basket will be treasured.
58. Luxurious Basket Of Lavender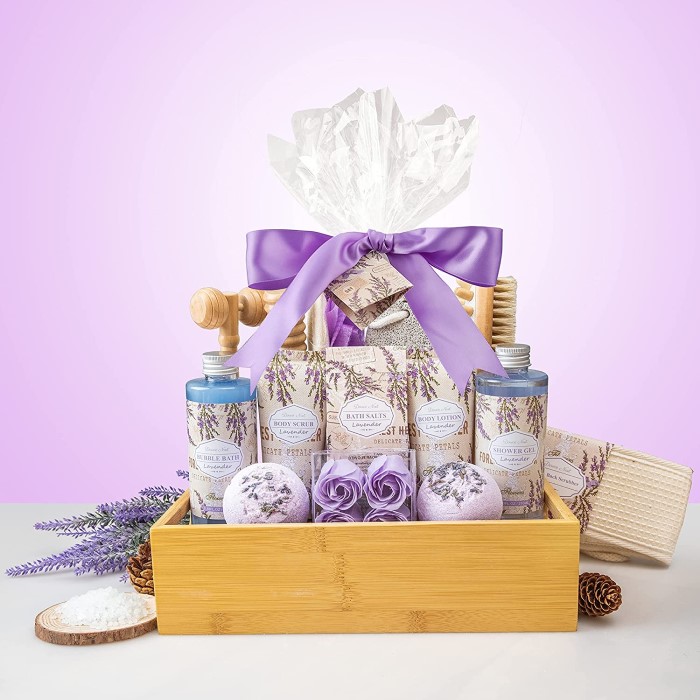 There's no better way to unwind and have beauty sleep than with the aroma of lavender. A lavender signature scent gift basket is a surefire way to put your woman to sleep, and there's a good reason for that: it's a natural sleep aid. Why not choose these expensive gifts for her like this to help your woman become healthier and more beautiful?
59. Pink Wine Gift Set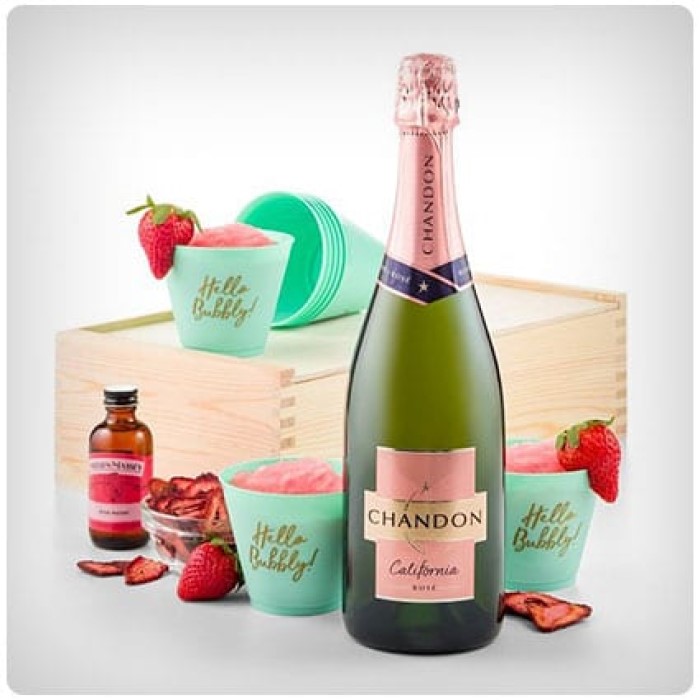 Making champagne slushies is easy with this luxury present for her, which includes all the ingredients you'll need. With this kit, you get a glass of pink bubbly, rose water, or even gorgeous party cups so that you can get started crafting festive beverages no matter where you are. For added pleasure, there are even champagne gummy bears to accompany it.
60. Gift Basket With Rose And Jasmine Fragrance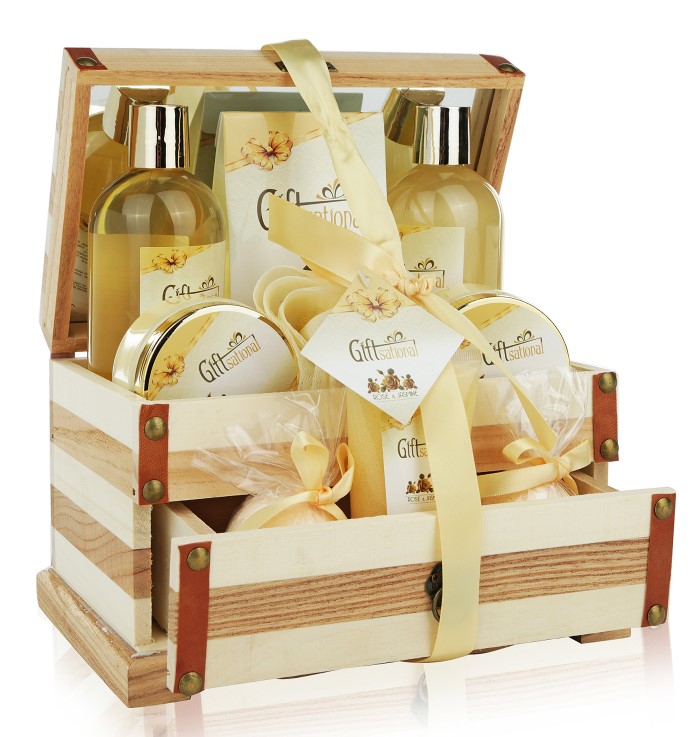 A woman can't go wrong with gift baskets that give her a chance to rest and recharge her batteries. You'll find soothing rose and jasmine items in this wooden drawered box. They're all gentle on the skin and provide hydration.
>>> Recommend reading: Top 38 Funny Gifts For Girlfriend That Will Make Her Laugh
Other expensive gift ideas for girlfriend
61. Electric Toothbrush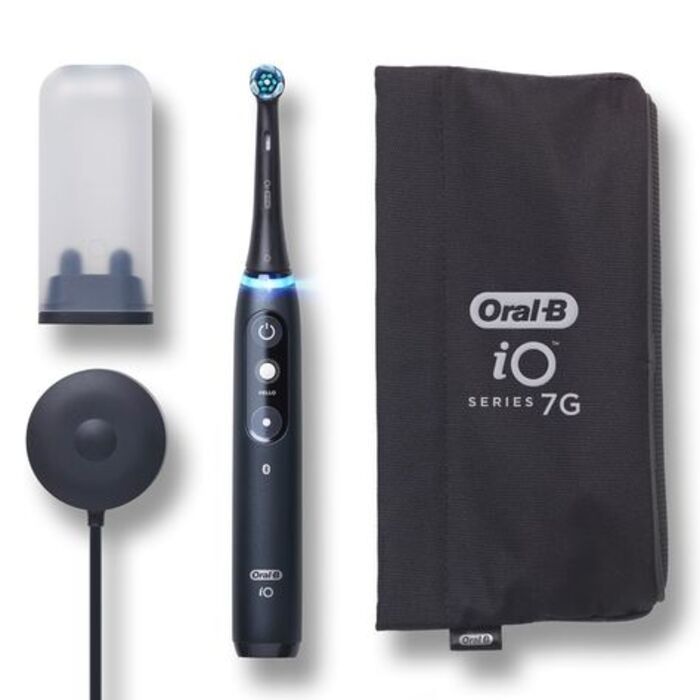 An electric toothbrush is one of those luxury items that she might hesitate to buy for a long time. Get this high-end gift for your girl, and she'll regret not buying it sooner.
62. Sensitive Skin Razor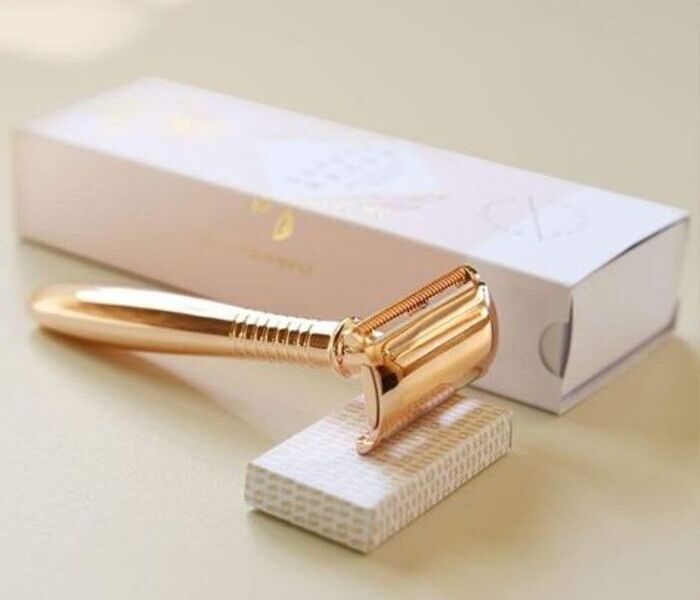 This gold-plated razor is one-of-a-kind and the perfect choice for a girlfriend. In addition to providing a closer shave and reducing irritation, the stainless steel blade is a more environmentally friendly alternative to plastic disposable razors.
63. Wireless On-Ear Headphones
High-quality sound is a great gift to give an audiophile in your life. With their superior sound quality and active noise cancellation, these earphones are the best luxury present ideas for her that make her feel excited. Because of being wireless, the woman in your life won't have to deal with tangled cords when listening to her favorite music or podcasts.
64. Temperature Control Smart Mug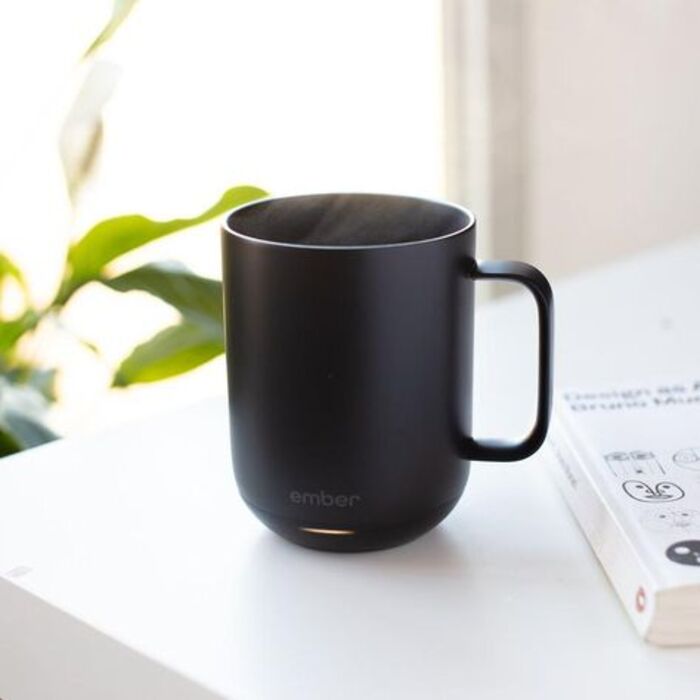 When it comes to buying a unique present for a woman who has everything, it's easy to become bogged down. But how about this: a design that's both useful and eye-catching? This smart mug with temperature control will give her delightfully warm drinks all year round. She'll treasure your thoughtful gesture a lot in getting her this present.
65. Credit Card Case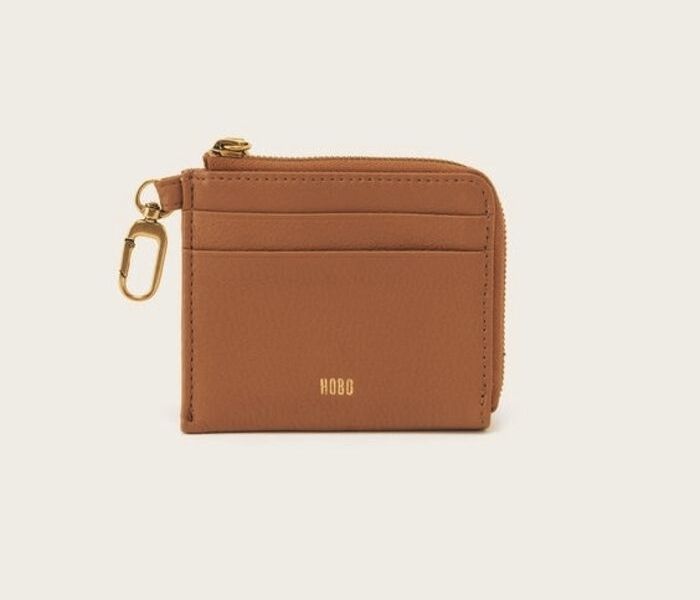 Keep her credit and debit cards secure with a stylish cardholder. Opt for her favorite color and personalize this case with her initials to bring this gift to the next level.
66. Leather Shearling Gloves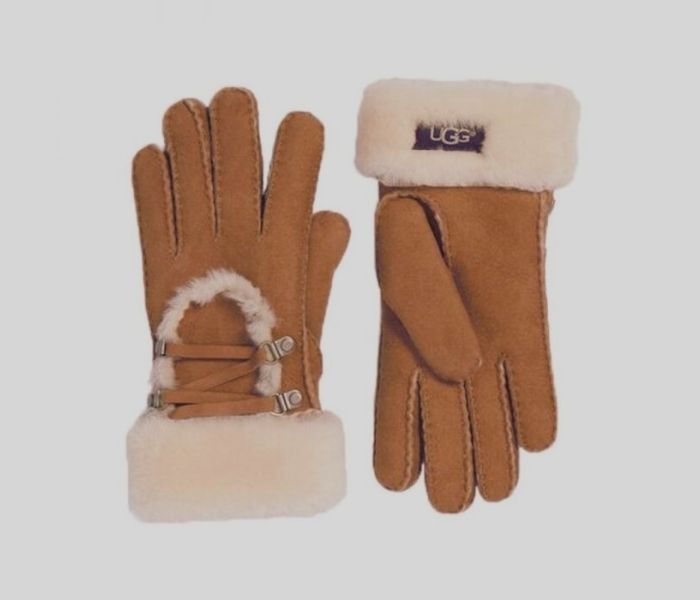 These leather-trimmed gloves will be the best luxury gifts for girlfriend that she'll actually use. Being washable, they'll keep her hands toasty on a cool night. The small cutout and buttons add a vintage look, while the neutral color ensures they go with anything. It is really an appropriate present for the outdoor girlfriend.
67. Martini Glass Set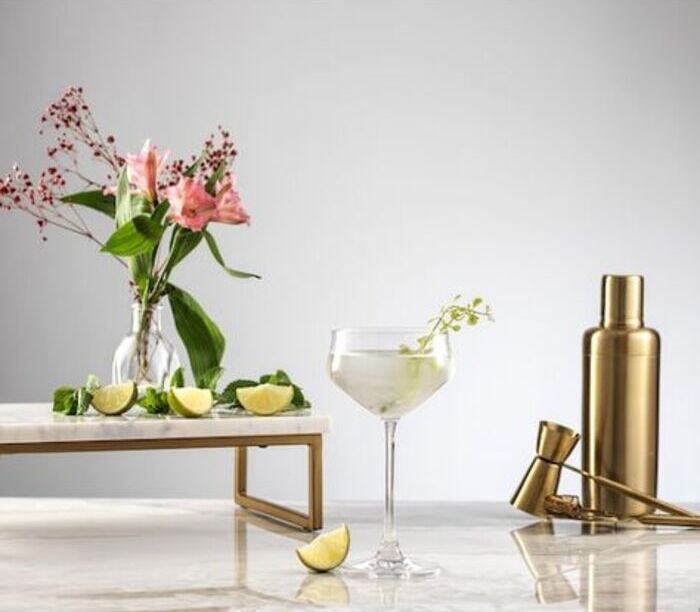 Make her martini passion look more expensive than it is with a stylish set of glasses. They're also charming pieces of decoration that will elevate the look of her living room.
68. Self-Cleaning Water Bottle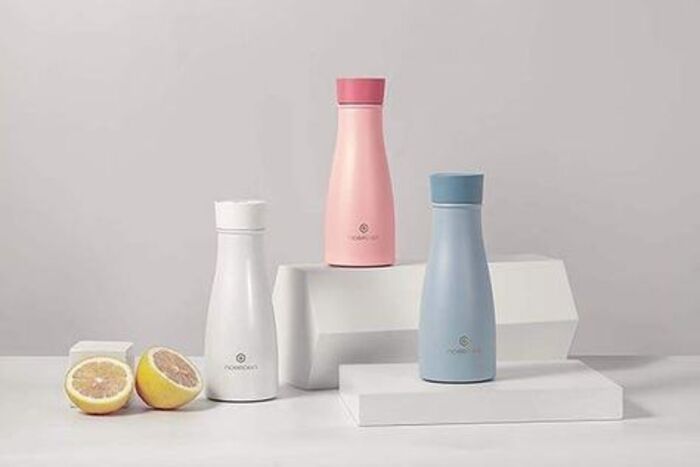 Isn't it nice to have a self-cleaning water bottle as a birthday present for your sweetheart? In under 60 seconds, UV C-led light kills microorganisms in the LARQ bottle. In addition to cleaning itself every two hours, there is no need to keep pressing any buttons. Drinks can be kept hot or cold for up to 12 hours.
69. Tree Weighted Blanket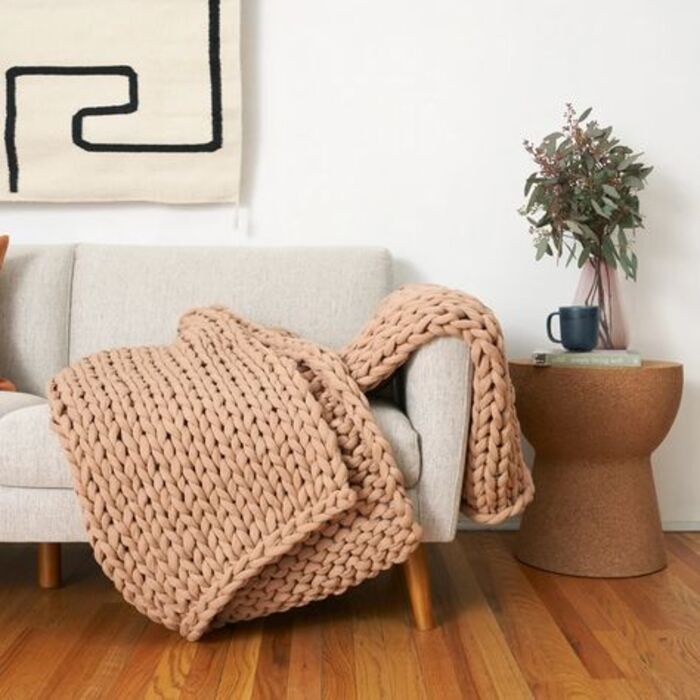 Want to get the perfect gift for the woman in your life to show how much you love her? This silky-soft weighted blanket is sure to please her. Every time she cuddles up in this blanket, she'll get the ultimate relaxation like when she cuddles with you.
70. Luxurious New Luggage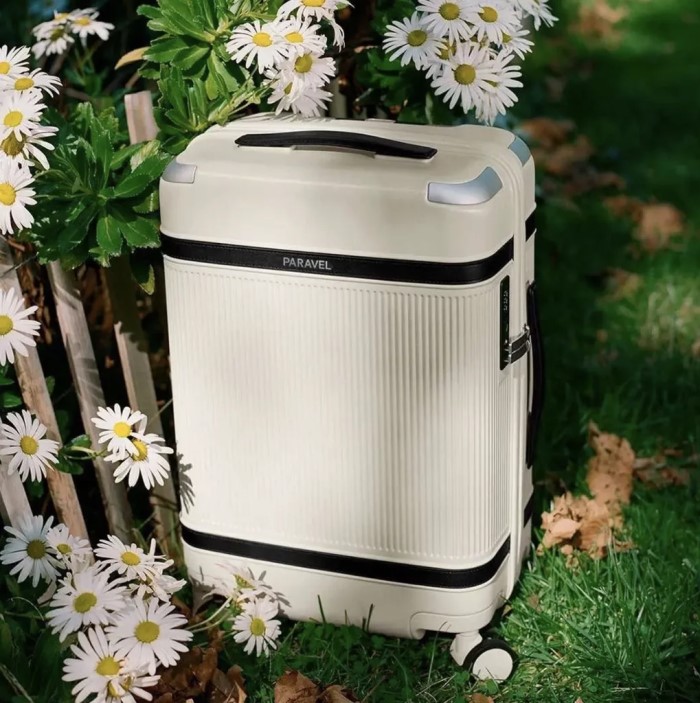 A new, high-end suitcase is the ideal present for someone who has expressed a desire to resume traveling more frequently. This eco-friendly luggage is not only environmentally beneficial, but it's also the ideal carry-on size and comes in various eye-catching colors. Do you want to go all out? Invest in a whole set of luggage.
71. Silk Set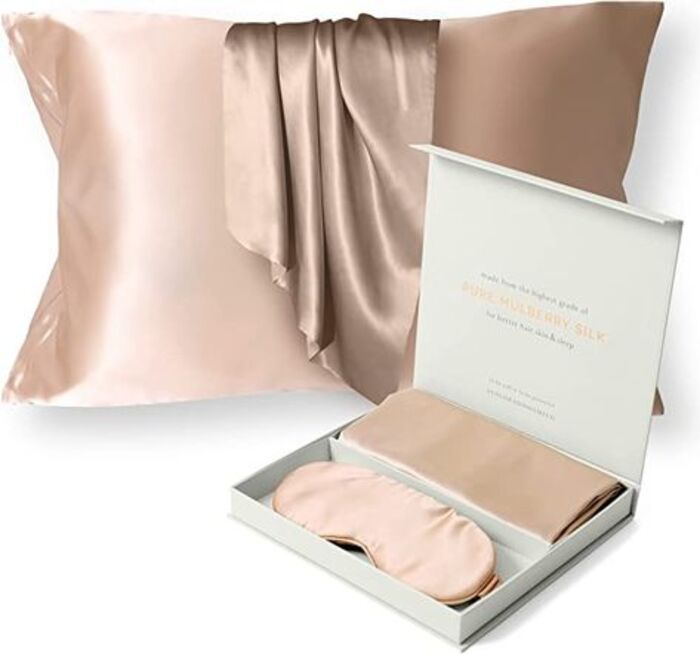 The set comes with an eye mask, nightgown, and pillowcase for the ultimate gift of beauty sleep, and it may become a sexy gift for girlfriend when you choose the nightglow really sexily. In addition to protecting hair from split ends and hydrating the skin, mulberry silk also tames frizzy locks as you sleep.
72. Virtual Reality System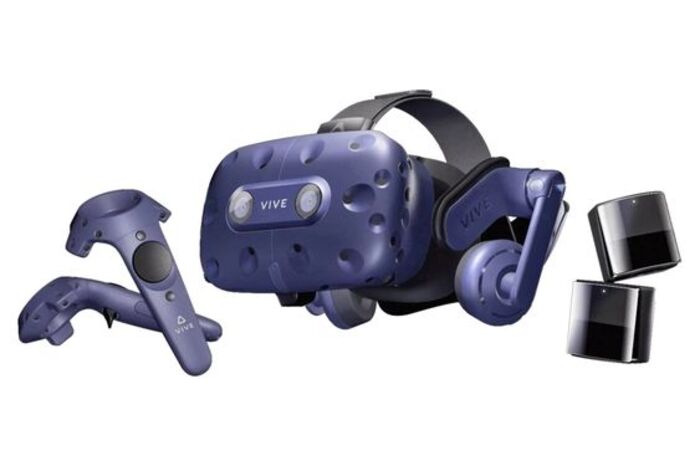 It's a high-end gift for virtual reality enthusiasts. You can move about in the virtual environment with the help of the two provided motion controllers and two attached sensors. Get your girl this device to let her have the most interesting experience that she hasn't had before.
73. Wireless Earphones
An exquisitely handcrafted design, exceptional active noise-canceling, and ambient listening capabilities are the hallmarks of these high-end wireless earphones. They're surprisingly expensive gifts for girlfriend who loves listening to her favorite music wherever she goes.
74. The Yoga Kit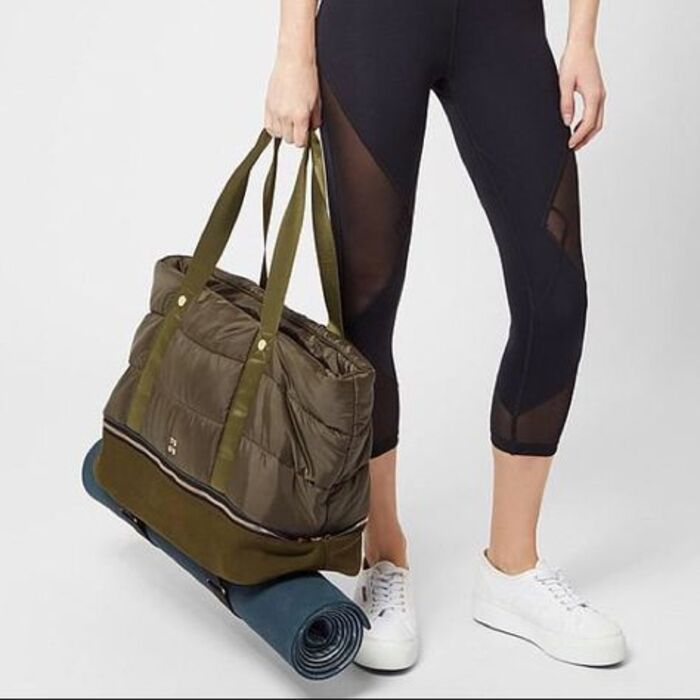 If you have an aunt or friend who is always working out, consider getting them a fitness gift. The yoga package includes a thick mat, a foam block, and an absorbent microfibre towel. It's one of the most popular luxury gifts for girls if they're focused on her side crow, dancer's pose, or headstand.
75. Leather Laptop Tote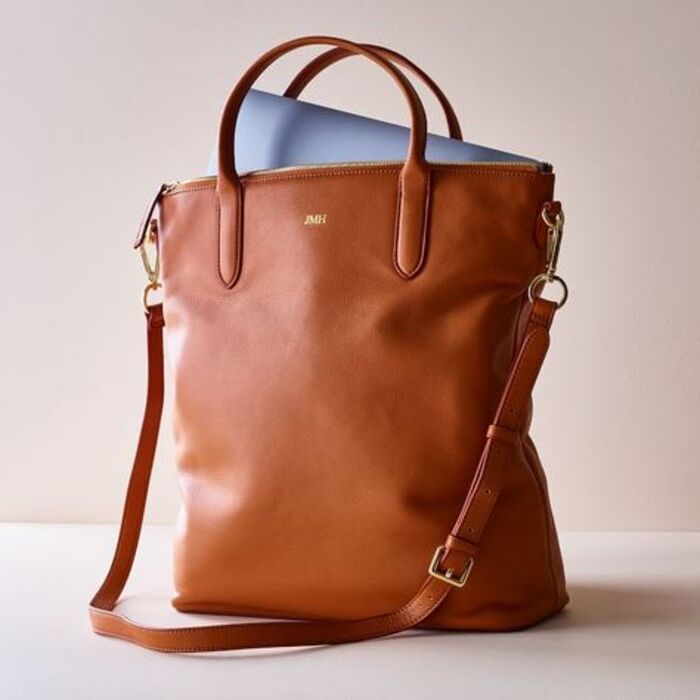 With a monogrammed leather laptop cover, you'll be able to slip your laptop in and out with ease. A woman in your life will enjoy the thoughtfulness of this gift suggestion.
76. Infrared Sauna Blanket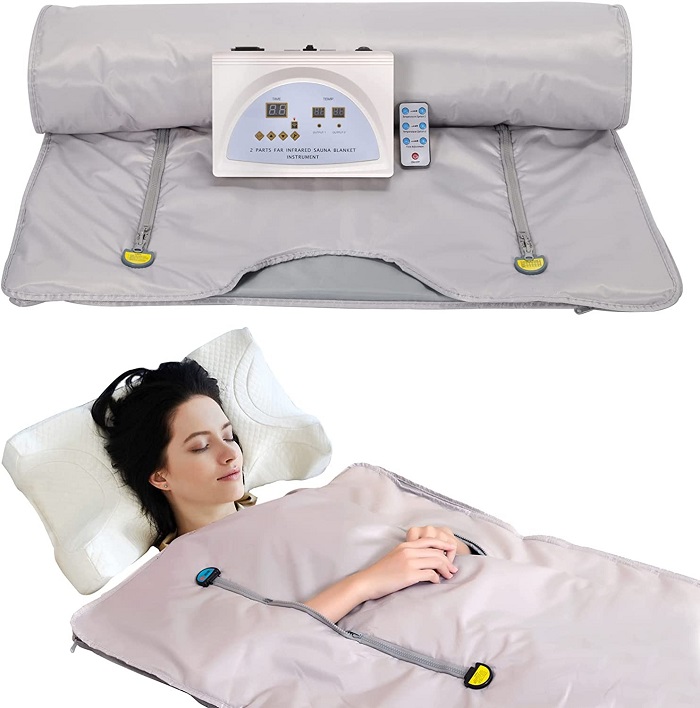 Considering this Infrared Sauna Blanket is a great idea if you want to give her the spa treatment without leaving the house. This gift allows her to sweat away the toxins, anxiety, stress, and other negative emotions she may be experiencing. And as she emerges from it, she'll have a deep sense of calm and contentment.
Oh Canvas Tips

While shopping for an infrared sauna blanket, it's crucial to prioritize safety. Look for blankets with safety features like automatic shut-off, overheat protection, and minimal EMF (electromagnetic field) emissions.
77. Diamond Ring with a Crossover Design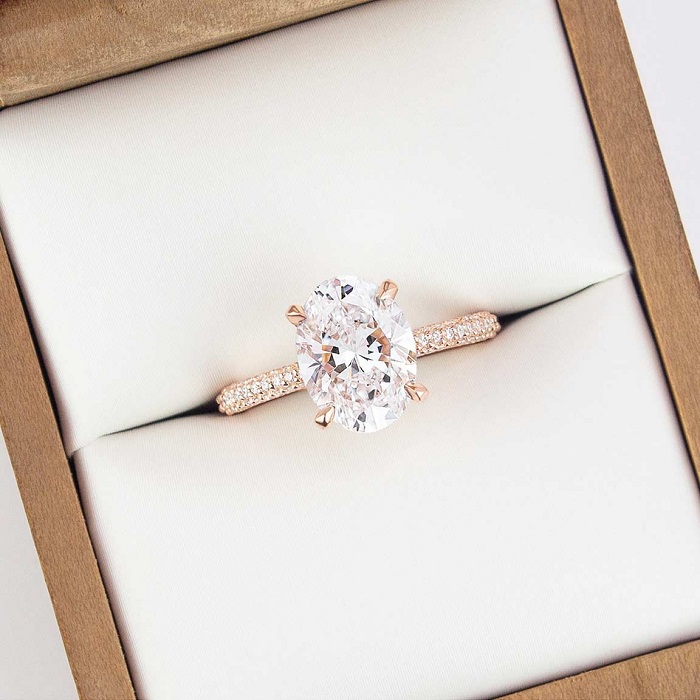 Put on this diamond ring and be ready to shine brightly. It's the perfect present for the lovely lady in your life because of the crossover's special customization options.
Read more:
We're sure that every piece from our list of luxury gifts for girlfriend is genuinely worth investing your money in. When she unpacks your gift, she'll be totally surprised. Don't forget to insert a loving card in the gift box to tell your girl how much she means to your life. Oh Canvas hopes that both of you will have a memorable day!