If you're looking for some ways to spice up the amour in your relationship, consider giving sexy gifts for girlfriend. Oh Canvas has rounded up amazingly kinky gifts that help you heat things up and make your love life more exciting. No matter the occasion, these ideas are suitable to create a more romantic moment with her. Browse our list and you'll find a way to make this holiday memorable!
Sexy gift ideas for girlfriend to elevate her attraction
1. Silk Nightgown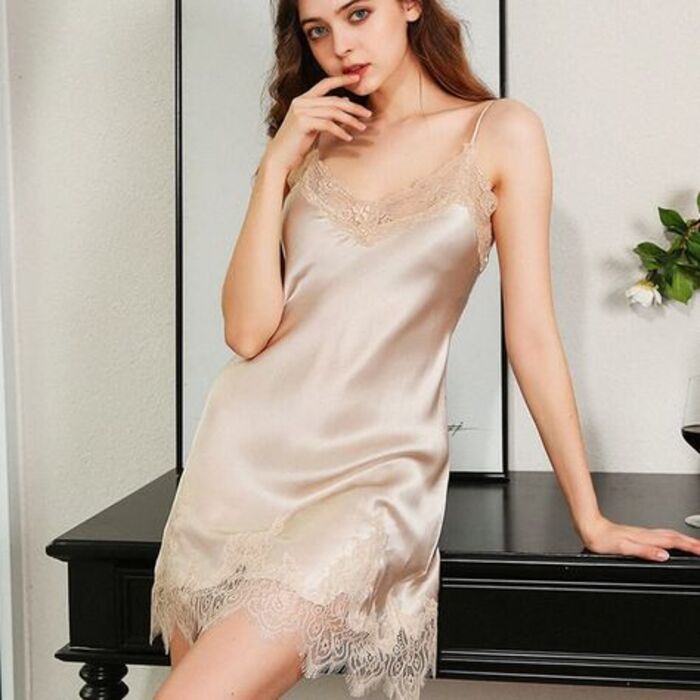 Silk nightgown is a classic gift for a reason, even if it's no longer floor-length or worn with a dressing robe atop it. With a buttery soft texture and a slight peek of what lies beneath, this piece brings the best comfort and durability. Whether it comes in basic black and red or light pink and navy, it's sure to elevate the sexy look of your lady.
2. Vibrator Necklace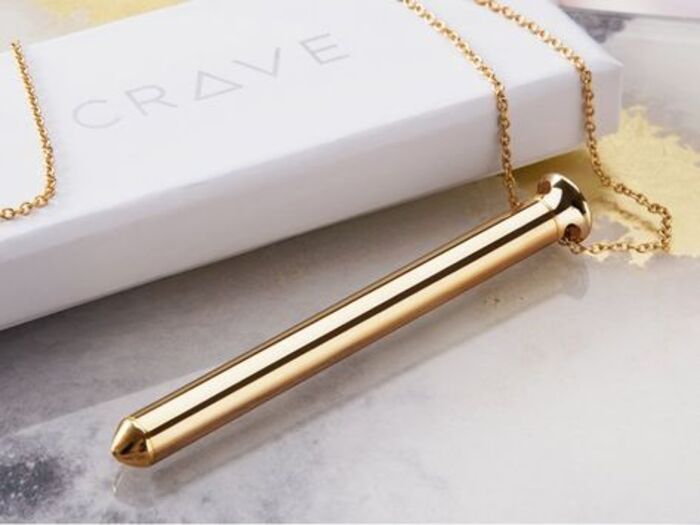 It's hard to go wrong with jewelry when you find kinky gifts for girlfriend. This necklace, which is made of stainless steel and plated in either silver or gold, is perfect for surprising your special someone. It also functions as a vibrator, making it an unbeatable gift for her.
3. Short Satin Robe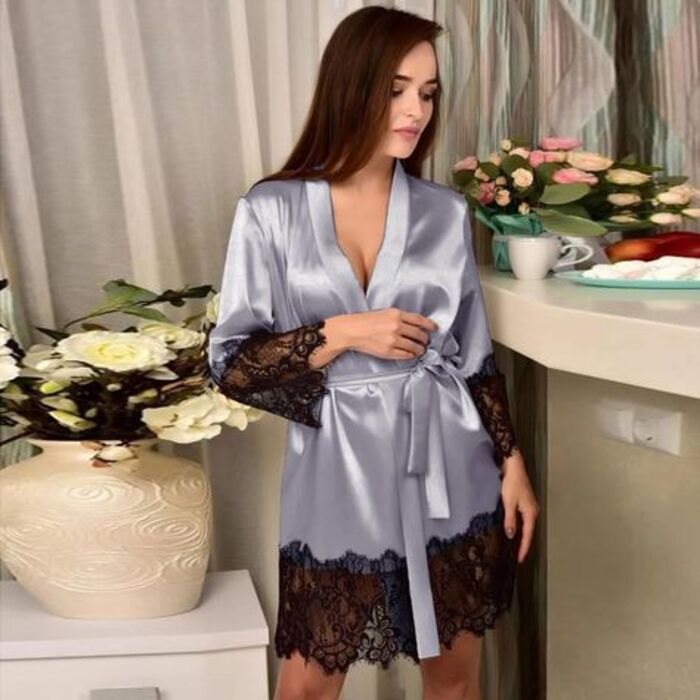 A satin robe is an absolute necessity for every woman's closet. The high-end material is bound to enhance the appeal of anyone wearing it. A black or red hue will create a charming look. But you can still opt for her favorite color to make sure this gift is appreciated.
4. Embroidered Balconette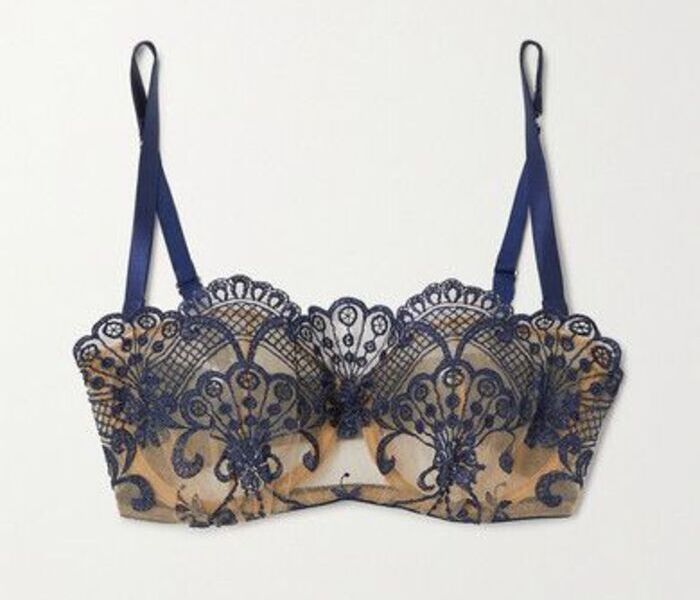 Investing in high-end underwear is as effective as wearing expensive jewelry. You can't go wrong with this embroidered balconette if you desire to see your girlfriend in her sexiest appearance on date night. Seductive and charming, kinky gifts for girlfriend like this is sure to fill your night with romance and satisfaction.
5. Cotton Nightshirt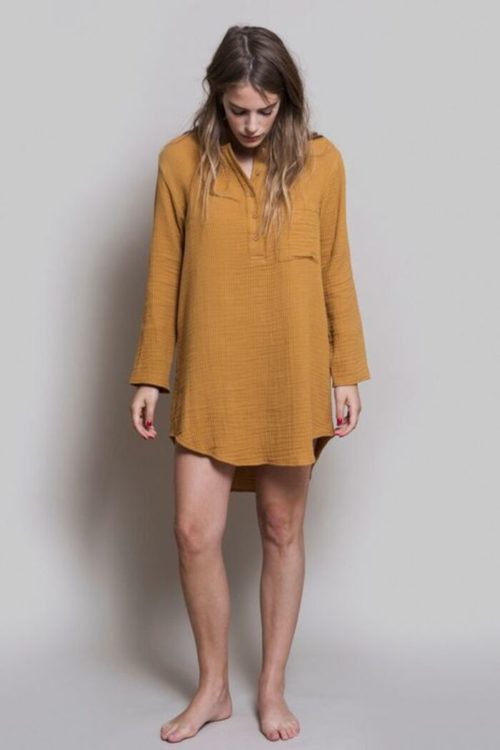 You might see a romantic scene in which a woman wears her partner's shirt that makes her much sexier. Well, it won't be borrowed this time when you give her this gift. Since not everyone is a fan of silk and satin ( especially if they wake up sweaty and sticky). This cotton nightshirt is a great option for something of comfort and practicality.
6. Sexy Bath Salts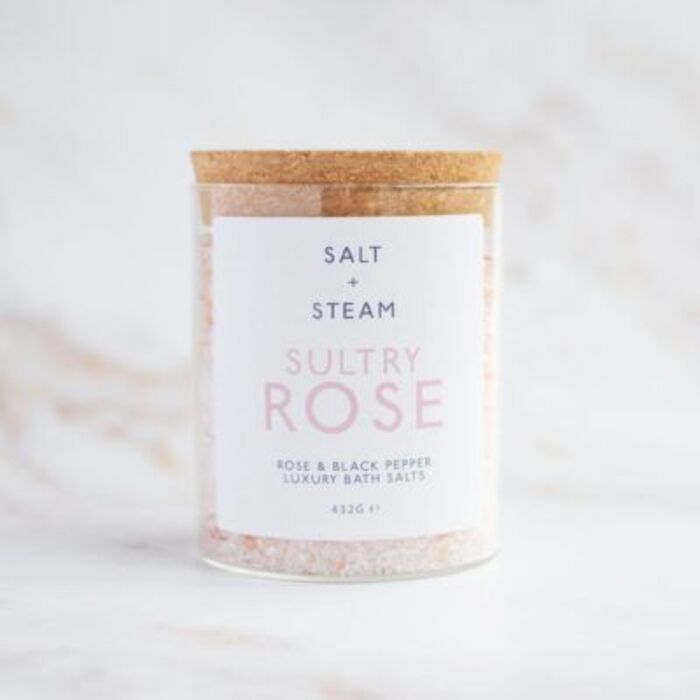 Stress makes it difficult to feel sexy. But with the romantic smell of these bath salts, she's ready for some much-needed joint baths. Don't miss out on this interesting idea when you're looking for sexy gifts for girlfriend.
7. Naughty Bangles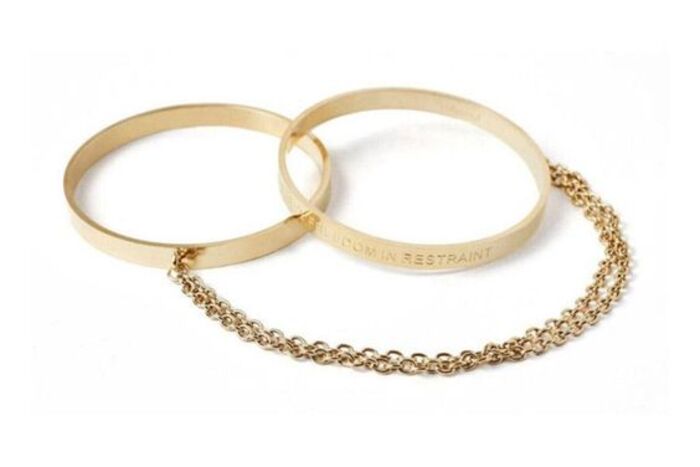 Stackable bangles with an inscription that reads "There is freedom in restraint" can be used as gentle handcuffs. It can be a sexy and luxury gift for girlfriend if it is made of gold. This time, be stylishly sexy!
8. Luxury Bondage Kit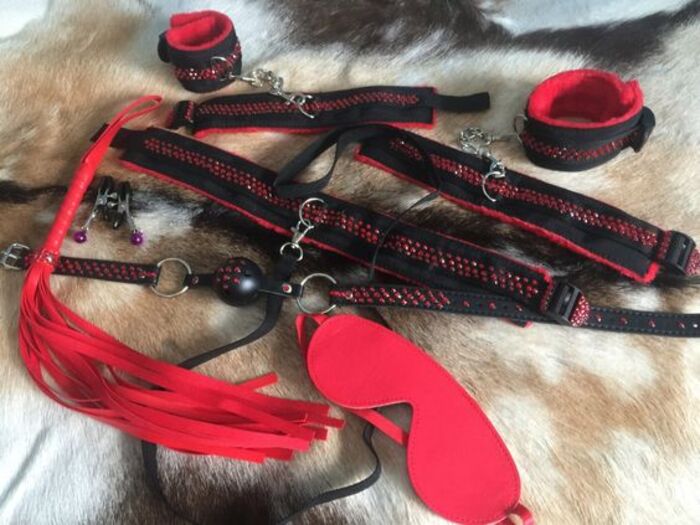 It's a gift set that includes everything you need to start bonding with your loved one. Including a blindfold, a feather tickler, and a faux leather flogger, this selection is a great idea for beginners.
9. Face Masks Collection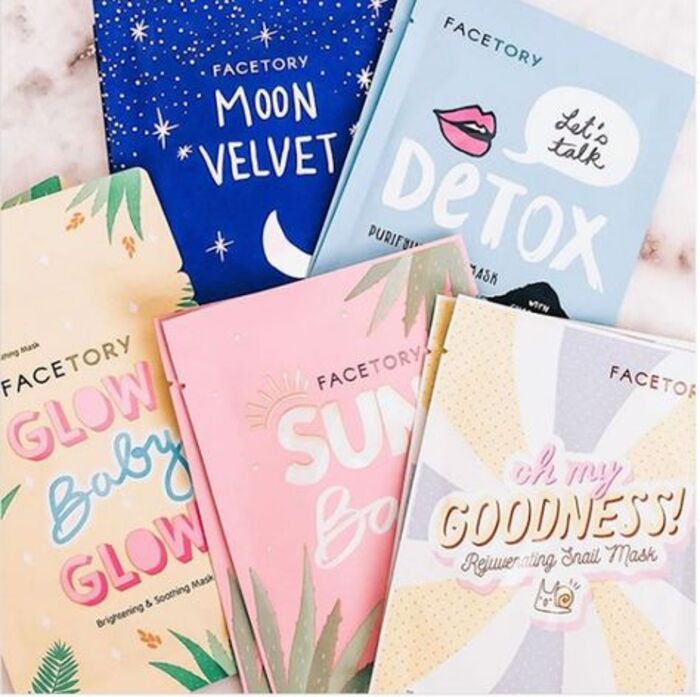 Why not make these face masks sexy presents for girlfriend that she's sure to use. A little self-care never hurts anyone. They are excellent for hydrating, soothing, and brightening the skin. She'll love how they give her a gorgeous glow that draws your attention.
10. Sephora Fragrance Samplers
It's great to let your girlfriend appear with charming scents on date night. Sephora's most popular perfumes are included in this deluxe perfume sampler. Warm blooms and sweet gourmands abound in this collection, which we know she'll adore.
11. Fascinating Clutch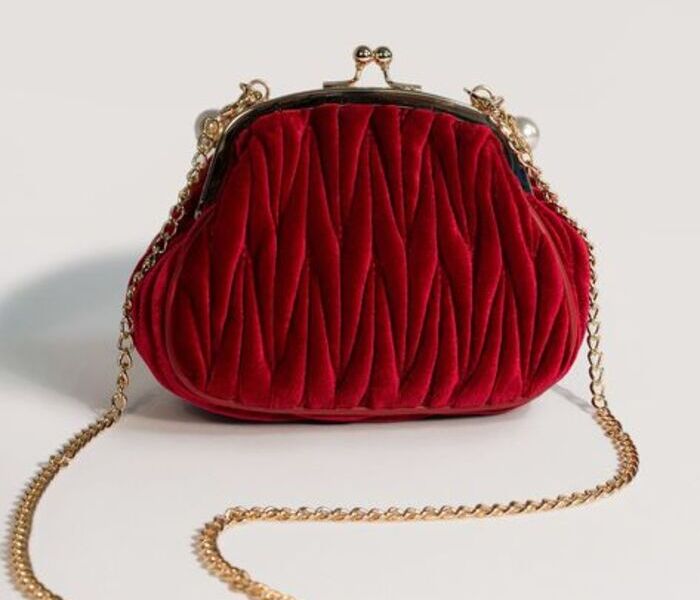 Seeking sexy gift ideas for girlfriend that are practical? You'll need to provide her with a pouch to hold all of the erotic presents you're bringing her. This seductive yet basic gift will make her laugh (and love). Conveniently, she can store condoms, lubricant, tampons, and anything else she needs for a romantic holiday with you.
12. Short Bob Hair Wigs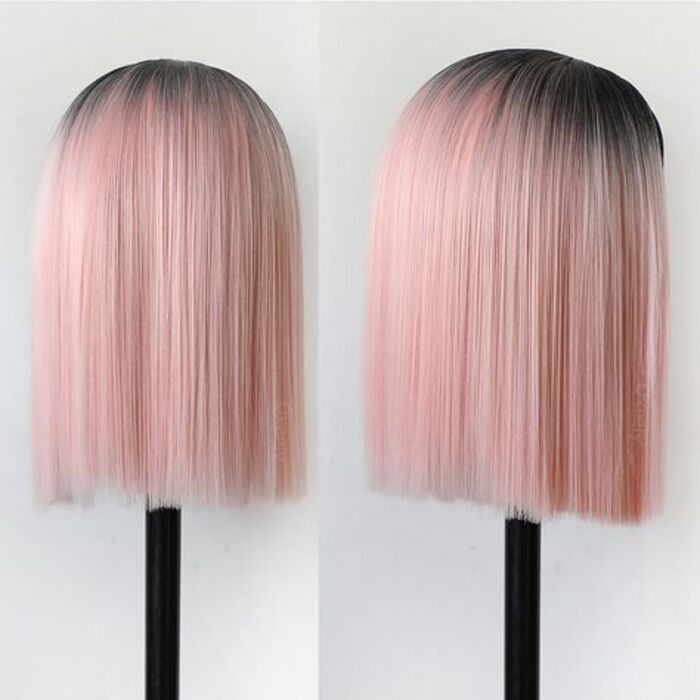 Even if you've mentioned it before, have you ever tried role-playing in your own bed? Start with a seductive, brightly-colored wig for your girlfriend. She'll find it an amazing experience this time.
>>> Read more: 34 Easy And Romantic Homemade Gifts For Girlfriend
Kinky gifts for girlfriend to create a joyful ambiance
13. Kinky Truth or Dare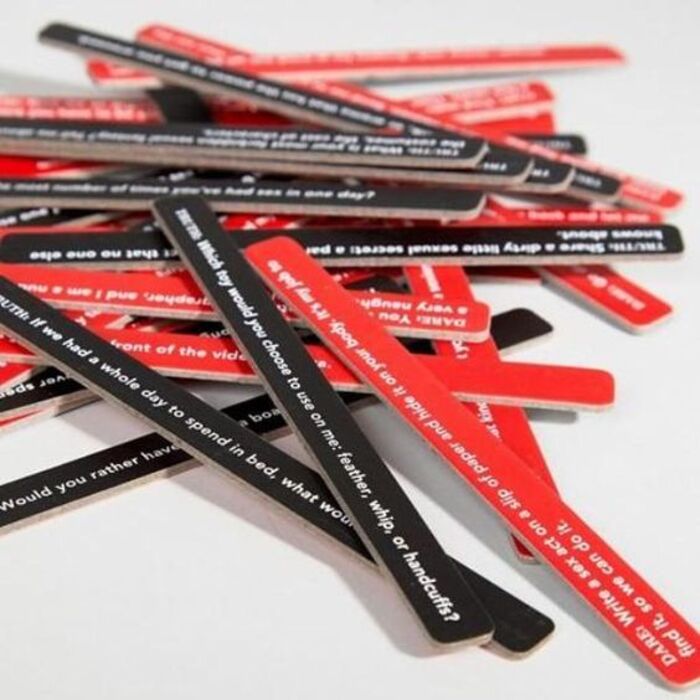 Play a harmless game of kinky truth or dare to liven things up in the bedroom. New degrees of emotional and physical intimacy will be achieved in this funny gift for your girlfriend. You and your companion will be taken on an amorous journey with the help of each stick's assignment or question. With over a hundred prompts at your disposal, you won't run out of things to do.
14. Sex Stack Game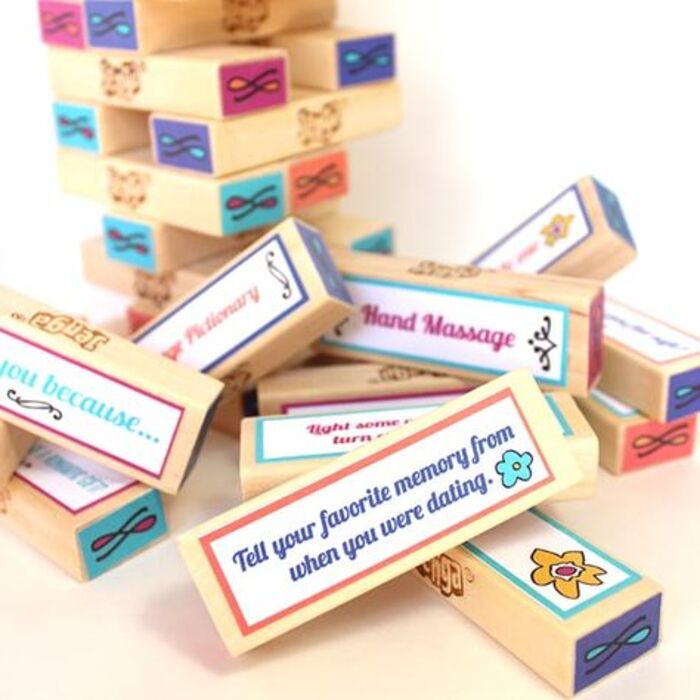 On the hunt for the best sexy gifts for girlfriend? Get your freak on with this method! There are sexual teasers and dares in this Jenga-style sex game. Even if you're a seasoned sex adventurer, you're sure to find something new in this stack.
15. Chocolate Body Paint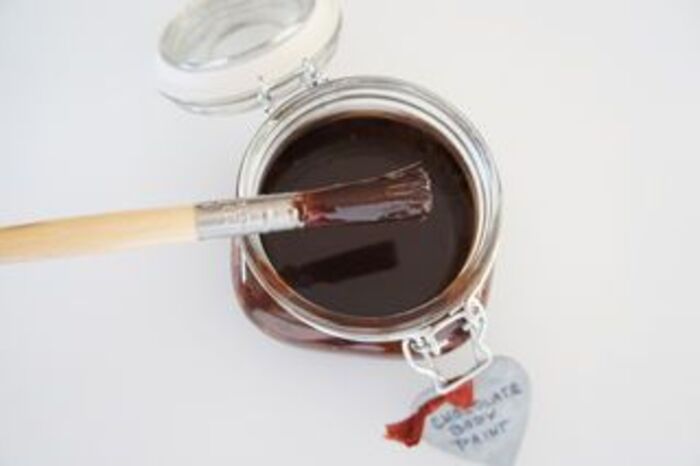 If you need something new for a hot night with your girlfriend, try the dark chocolate body paint. That's how you spice up the romance in your relationship.
16. Love Is Art Kit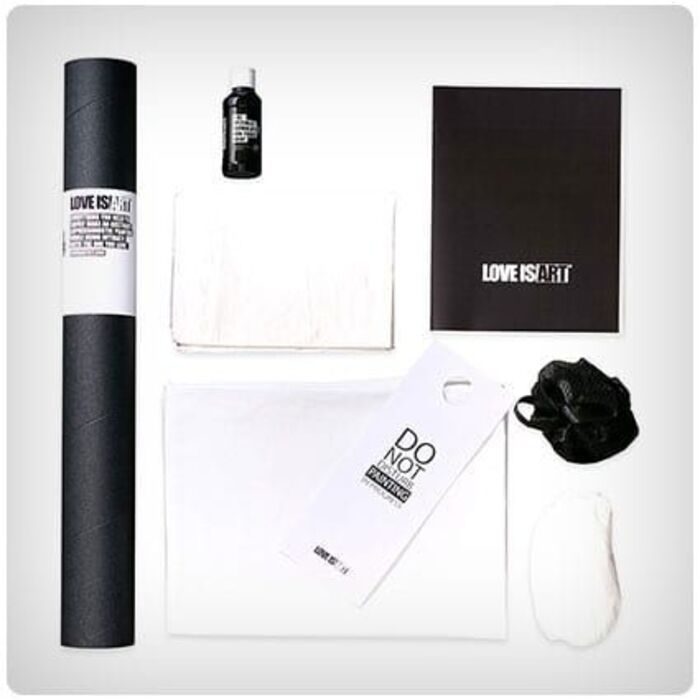 In search of kinky gifts for girlfriend this anniversary? Transform the act of falling in love into an enigmatic work of art for your house. If you're looking for an excuse to get your hands filthy while also producing a wonderful piece of DIY abstract decor, this kit has you covered.
17. Bath Bombs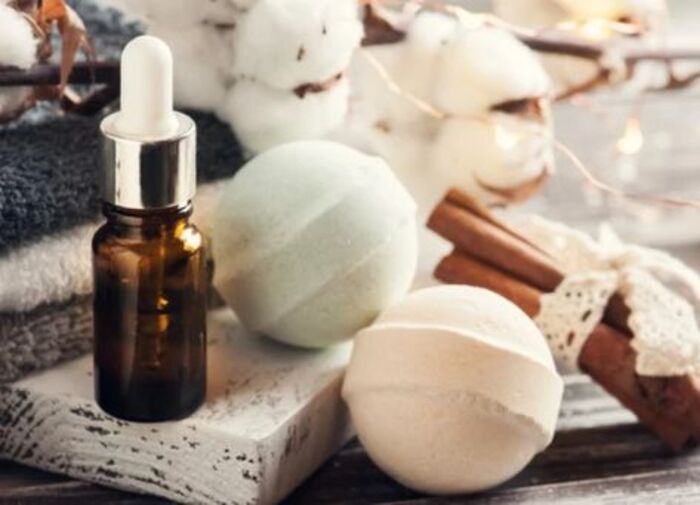 This delightful bath bomb is loaded with CBD and a blend of aromatic oils to enhance your pre-romance experience. Rose petals and vanilla can be used to create a calming and euphoric atmosphere before you indulge in some sexy behavior.
18. Massage Candles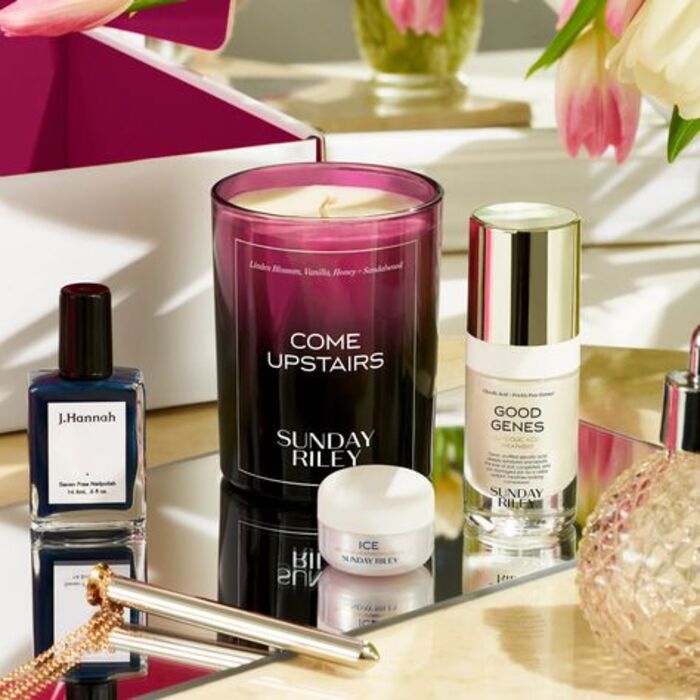 Massage candles are cool sexy gift ideas for girlfriend that you should try this time. The flickering light of a candle that also heats massage oil will create the most romantic ambiance for your room. Because it is constructed of all-natural moisturizing components, it's not only safe for your skin but also nourishing for hers.
19. Sex Conversation Deck
Open communication is essential for a fulfilling sexual relationship. In order to get you and your significant other talking, this adult card game comes with a series of questions. It's the perfect anniversary present because it's both personal and sentimental.
20. Silky Bondage Restraints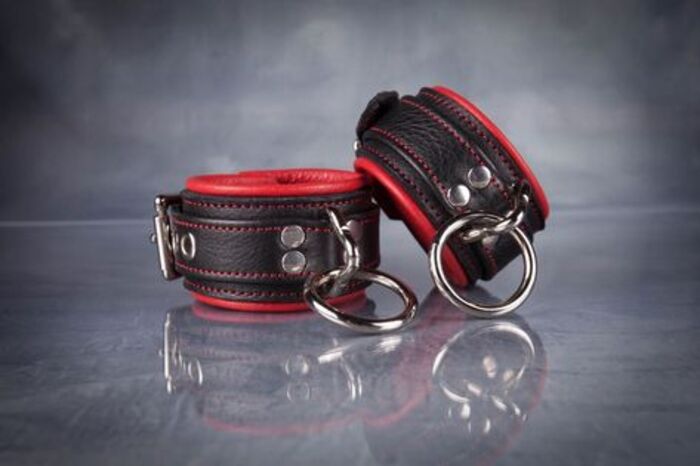 The use of handcuffs in the bedroom goes back millennia. However, satin-tie handcuffs bring a whole new level of sexiness to the table. Getting cozy with these items is going to be a lot of fun!
21. Dirty Dice Adult Game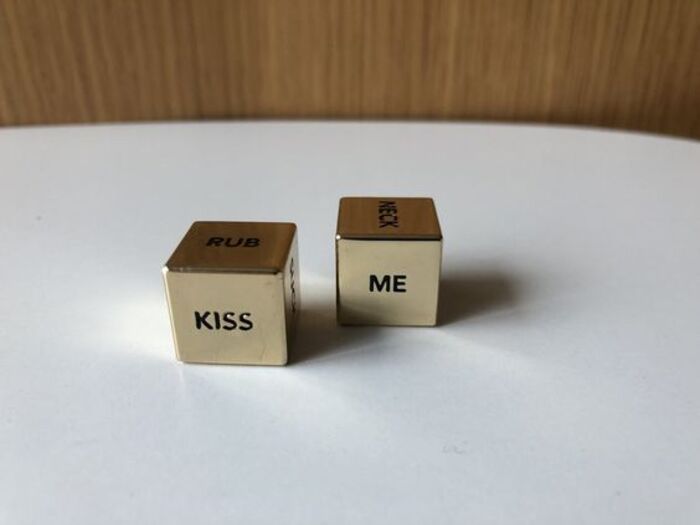 It's time to have some fun with this pair of two brightly colored dice. Using them, you can experience a wide range of playfulness. What other sexy gifts for girlfriend can you think of?
22. Natural Massage Oil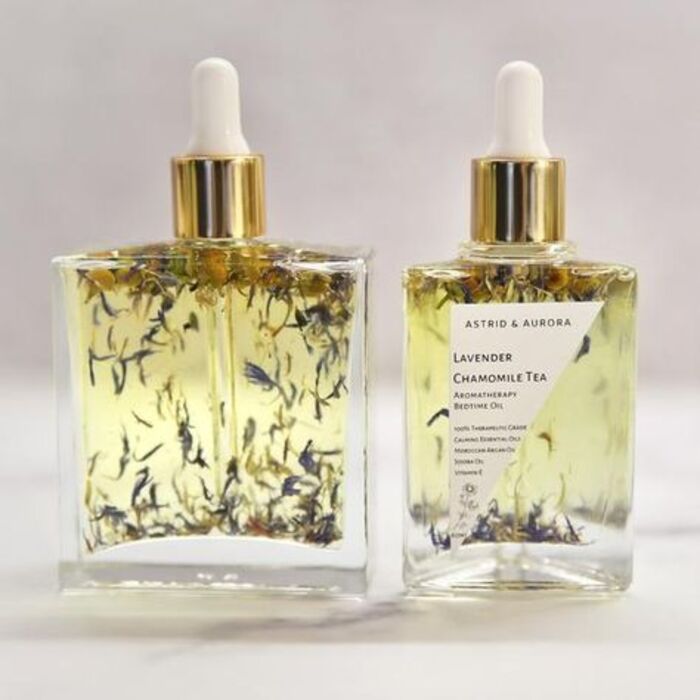 Relaxation massages are essential for those nights when you want to take your time getting into the groove of things. If you're looking for a way to show your partner how much you care, then slow and delicate touching is the best way to do it.
No oily residue is left on your skin, and no stains are left on your linens. This product has everything you need to get the party started and keep it going: a delicious orange scent, amazingly smooth application, and the perfect consistency.
23. Luxe Cuffs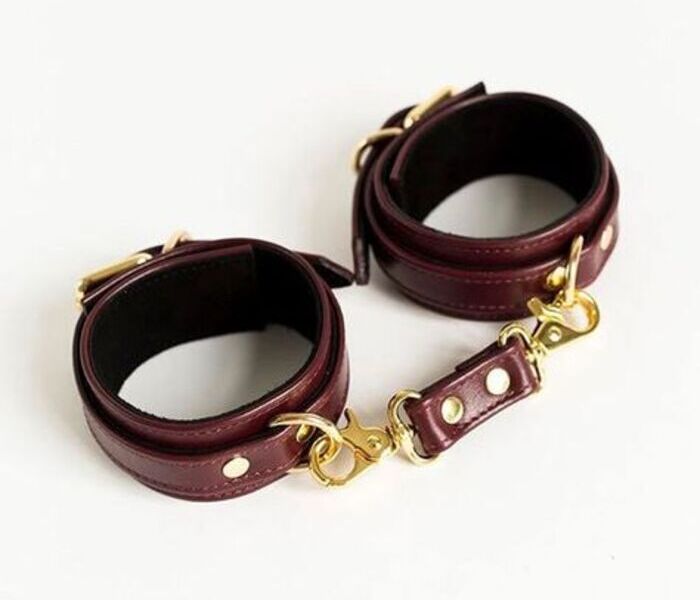 Handcuffs are always good kinky gift ideas for girlfriend in the bedroom, and these gold-plated leather cuffs are no exception. When you and your companion have given an agreement, place the devices on her wrists or ankles and start having some fun!
24. Loopy Grown Up Board Game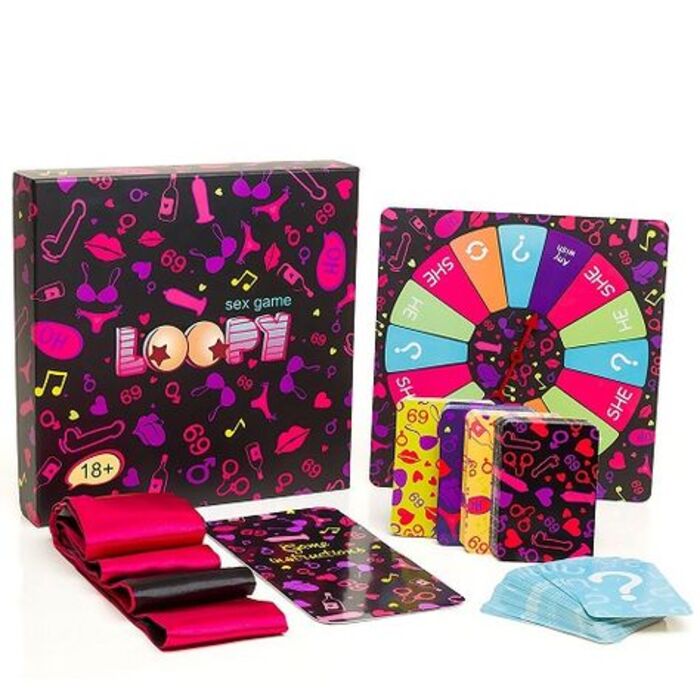 The two-player board game is a twist! To break the staleness of everyday existence, bring this to the fore. It comes with a set of 200 playing cards that are played in a unique way. Provocative questions and imaginative tasks are included to allow you to uncover your partner's spirit and body as if it were the first time.
>>> Recommend reading: 40+ Charming Gifts For Son's Girlfriend To Make Her Feel Loved
Sexy gifts for girlfriend to make the night full of romance
25. Goddess Figure Candles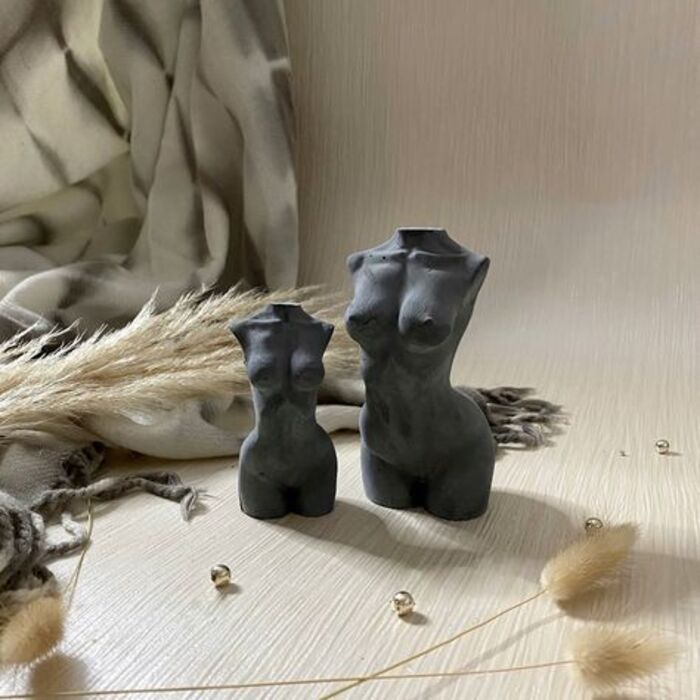 The mere presence of sultry artwork in the home can help create an enticing atmosphere. More specially, when that art celebrates the diversity of human beings through candles, the mood is elevated.
26. Wine Decanter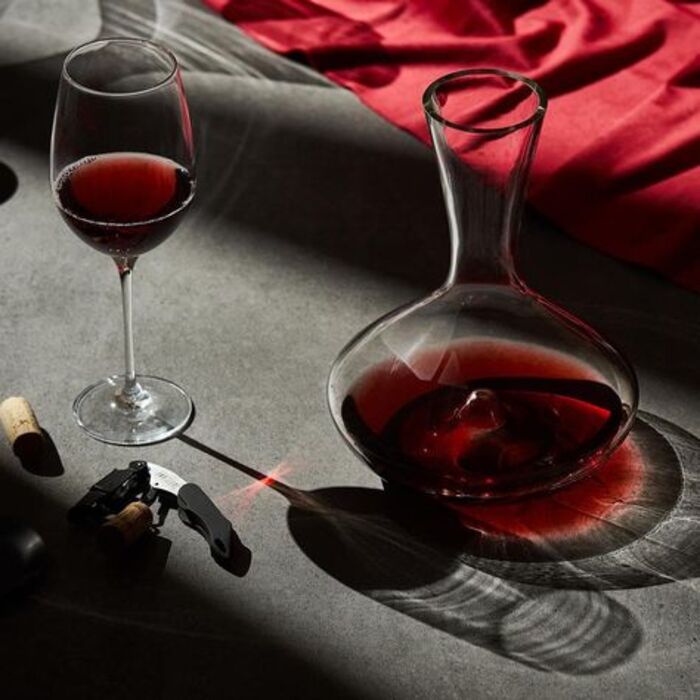 Running out of sexy gift ideas for girlfriend? A cold winter night is a perfect time for a glass of red wine. Using this decanter to share a bottle of wine will enhance the experience of both drinking and the people who drink it.
27. Color-changing Light Bulbs
You can set the mood in your bedroom with these color-changing smart light bulbs that can be controlled by a remote control. They come in different colors and brightness settings, which allow you and your lady to experience the best romantic ambiance.
28. Wine & Cheese Cooler Bag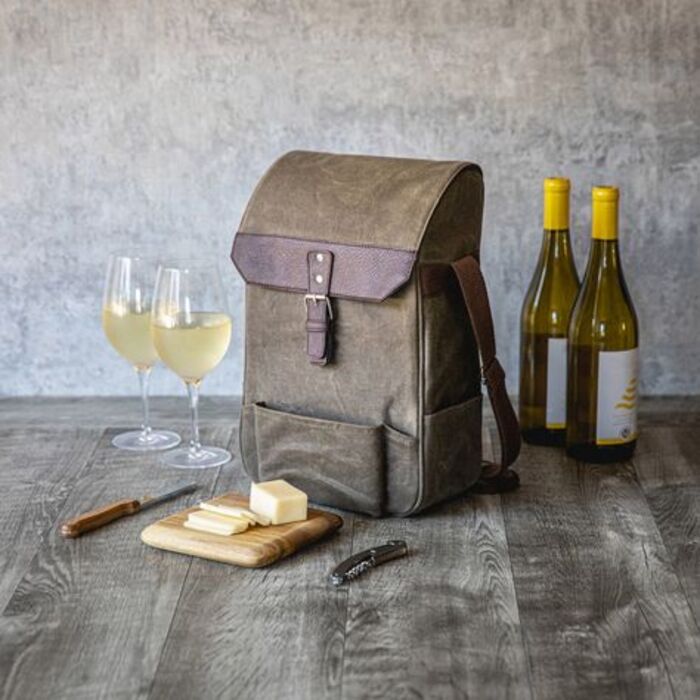 This wine and cheese cooler bag has everything you need for an outdoor date with your lover. A corkscrew, cutting board, cheese knife, and wine glasses are all included in the thermal insulation that keeps everything at the right temperature.
29. Arousing Drink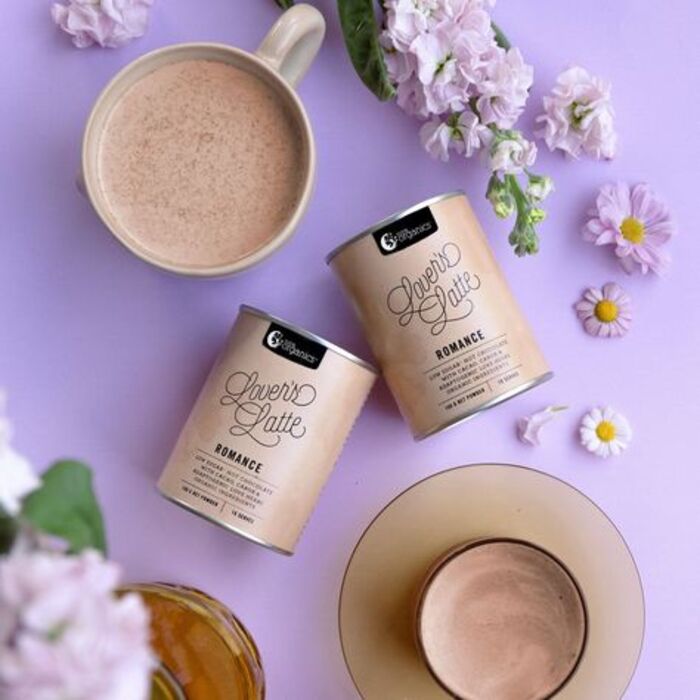 There are times when you just need a little something more to get into the correct mindset for the bedroom. What more could you ask for from a sparkling beverage that promises to nourish libido, boost sexual energy, and maintain hormone balance? Arousing drink is sure to be an interesting part that you might wish to have sooner.
30. Date Night Bucket List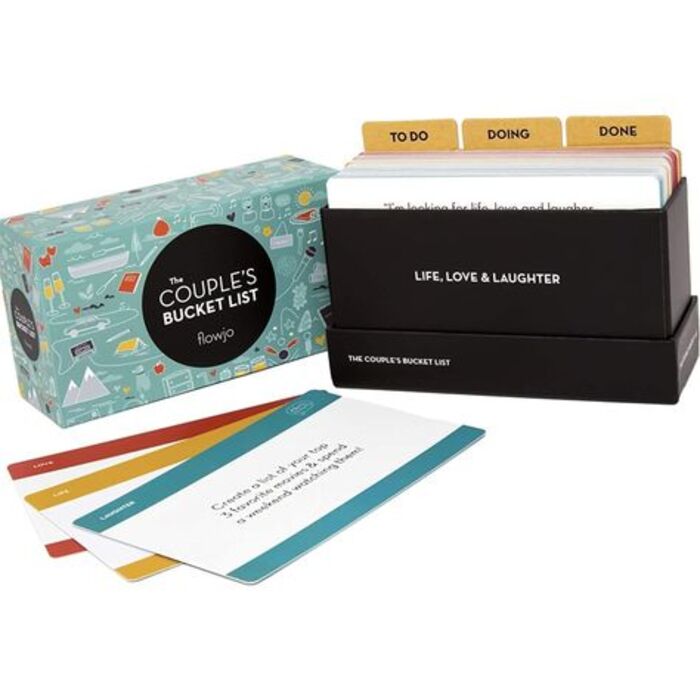 "What should we do for date night?" will no longer be an issue thanks to this bucket list kit designed exclusively for couples. Add some sparkle and adventure to your relationship with this card deck kit that's full of wonderful ideas to keep you busy for weeks to come. This is one of the best kinky gifts for girlfriend that she can take everywhere or display on her bookshelf.
31. Brookline Sheet Set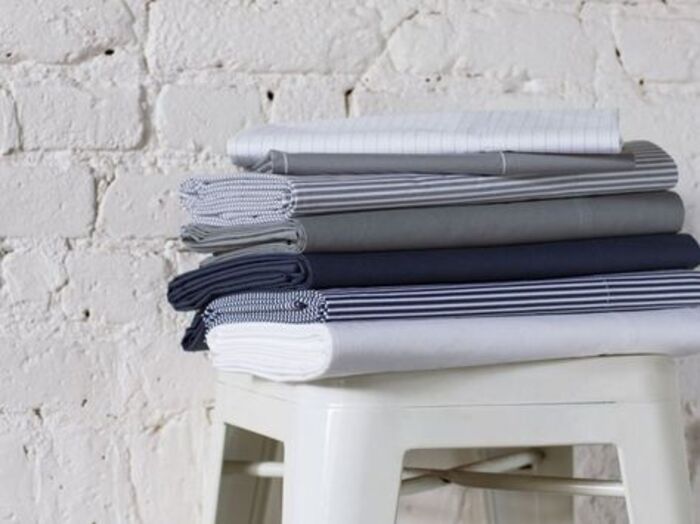 The superior quality of the sheets made from Brookline is unsurpassed! Gifting this sheet set is a thoughtful way to ensure that she has the most relaxing sleep of her life! It's also a great idea for a soft and seductive night with her.
32. Awaken Intimacy Oils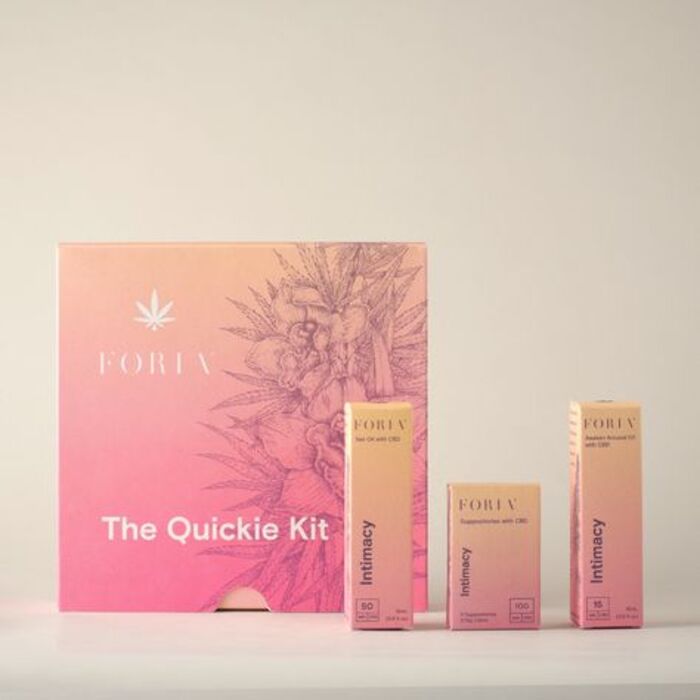 When it comes to sexy gifts for girlfriend, awaken intimacy oils are high appreciated. It's time for both of you to use CBD and essential oils in them to ease discomfort and stimulate deeper sensations.
33. Casablanca Candle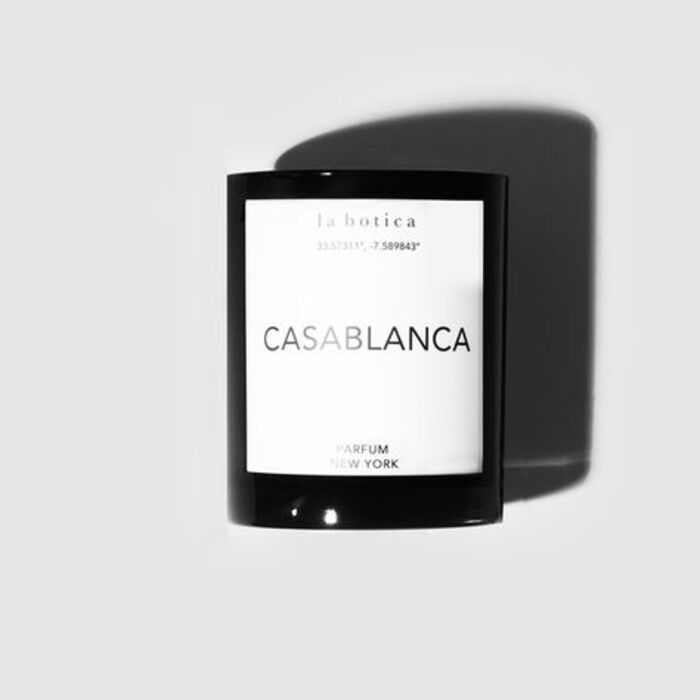 A luxurious candle can do wonders for the atmosphere. La Botica's scent is warm, lively, and woodsy while being manufactured entirely from plant-based materials. Over 75 hours of burn time make this candle an excellent value.
34. Sex Positioning Pillow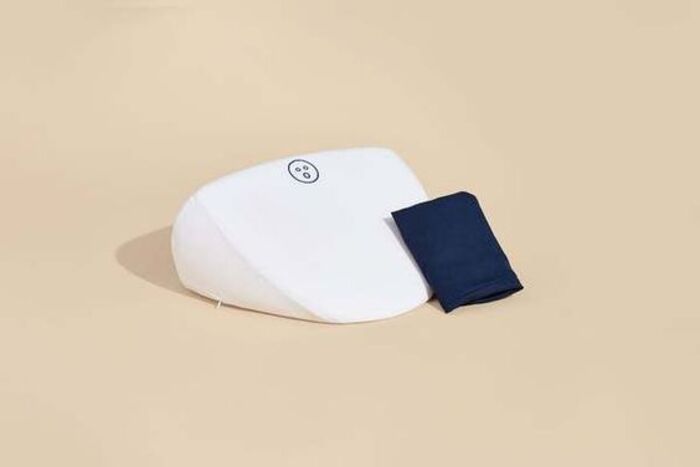 You can never go wrong with this sex positioning pillow when finding kinky gifts for girlfriend. We know this doesn't appear sexy, but we're here to tell you that it will make sex so much better for her.
35. Sex Dust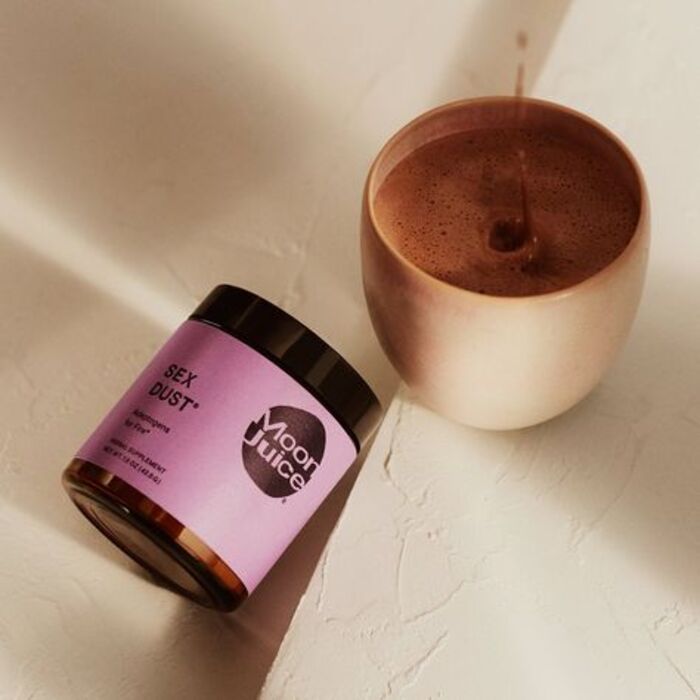 We know you're skeptical about the existence of a miracle pill that may increase your sex drive. In this hot chocolate, the adaptogenic combination is delicious. It helps with libido and endorphins, making it more enjoyable.
Read more:
It's crucial that you maintain a good sex life with your wife or your girlfriend. It's a big part of aspects that decide how far your relationship can go. Oh Canvas's list of sexy gifts for girlfriend is something that helps you reinforce the bond between you and your lover. Opt for the most appropriate presents for her and you're bound to get unforgettable holidays.