Your grandma is a wonderful woman on earth. She's the one who gives you warm hugs, keeps all family recipes alive, and preserves all the important heirlooms. For all things that she did and treasured, she deserves to receive the best gifts for grandma that she actually needs and desires. However, shopping for any grandma is tricky since she'll tell you that she has everything. For these cases, Oh Canvas's gift list is an inspirational source that helps you reach the heart of these hard-to-shop-for women. Browse the list and get ready to write a sweet card for her on special occasions.
Personalized gifts for grandma that make her day
1. Personalized Birthstone Necklace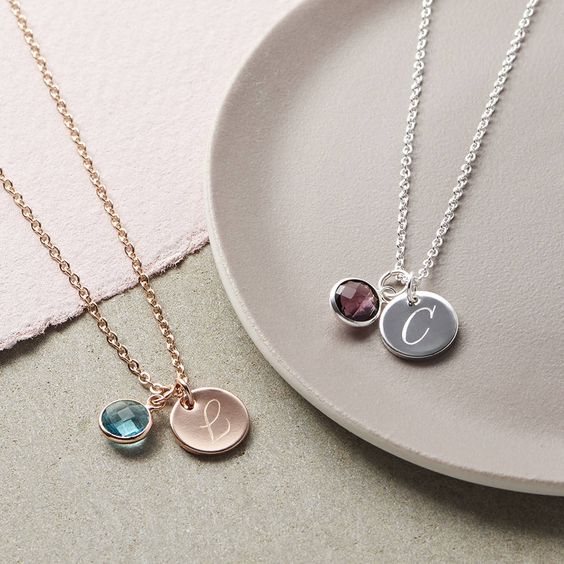 With this necklace, she'll always have a special connection to her family in a way that she never has before. Choose from gold, rose gold, or silver chain, then personalize it with the initials and birthstones of her or her young grandchildren (if she wishes).
2. Birth Month Flower Grow Kit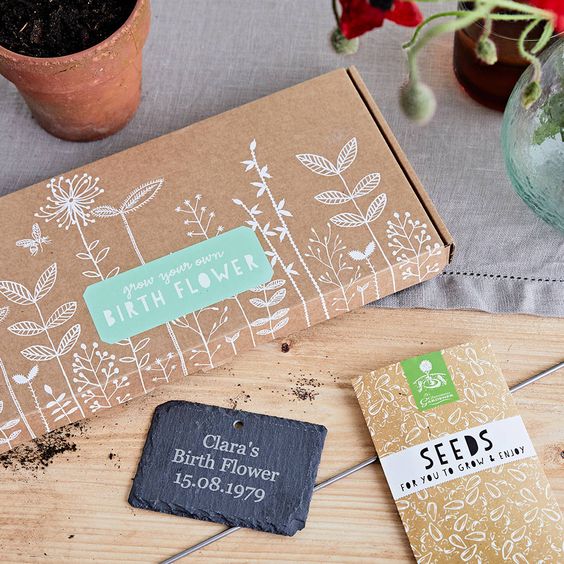 Your grandma will fall in love with this growing kit featuring her grandkids' birth month flowers. She's about to have peaceful moments watering these flowers and waiting for them to bloom. Don't miss out on this amazing kit when finding the last-minute gifts for grandma.
3. Recipe Cutting Board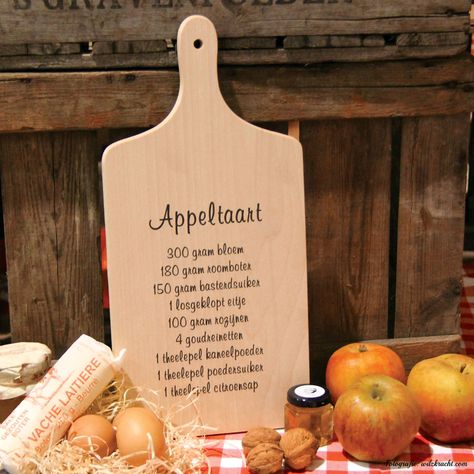 Your family's favorite cook or baker will love this cutting board engraved with her most prized recipe. Choose from stunning maple or cherry wood. It will be a delight to her kitchen and one of the most wonderful last-minute gifts for grandma that she's ever received.
4. Custom Photo Canvas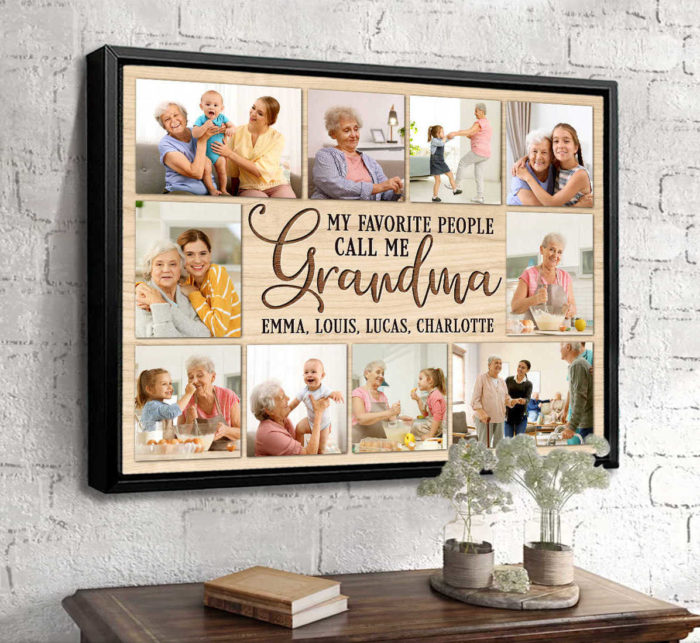 Surprise your granny with a framed photos canvas print with her favorite family photo and special moments with her grandkids. Before she leaves her family home, have a picture taken of the curbside and turn it into a canvas print she may have forever. This amazing piece will earn itself a place of honor in her bedroom. Cherished memories are always preserved, and your best grandma loves seeing this meaningful artwork every day.
5. Custom Mugs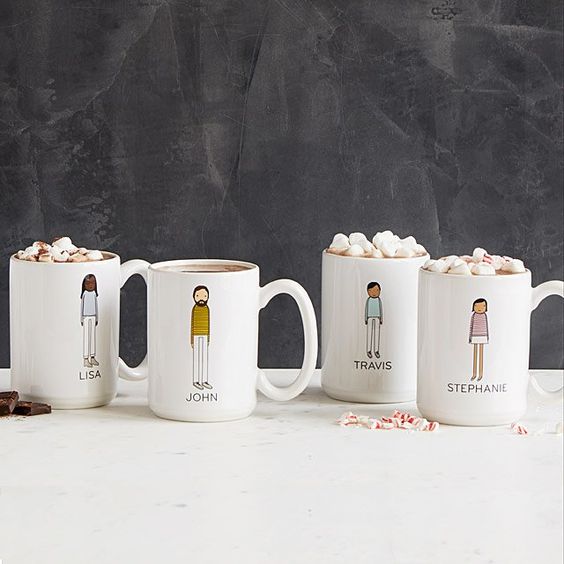 Does she loves enjoying the morning cup of tea like other tea drinkers? Make her drinks more special while she enjoys them in these lovely mugs. You can choose to customize it with her initials or photos, making it much more meaningful. These mugs are adorable personalized gifts to treat grandma that she'll use often.
6. Personalized Recipe Box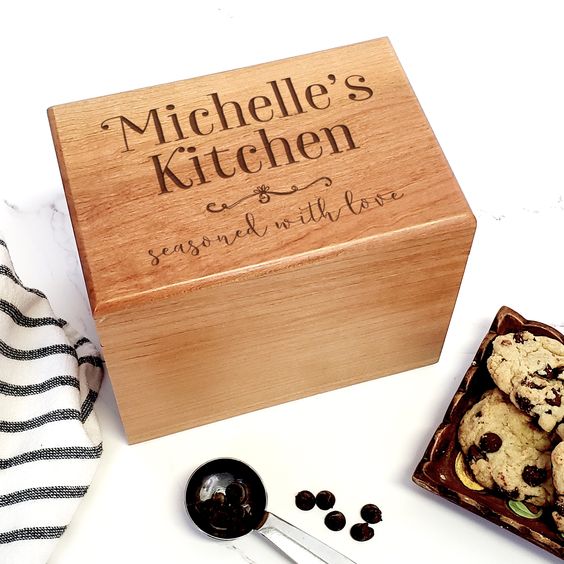 She will be able to preserve her favorite recipes for decades, thanks to this wooden box. Opt for a box with wooden dividers that can be personalized with an engraved message, making it easy for her to stay organized. This meaningful piece will stand out among other unique presents for grandma that she's received.
7. Personalized Throw Pillows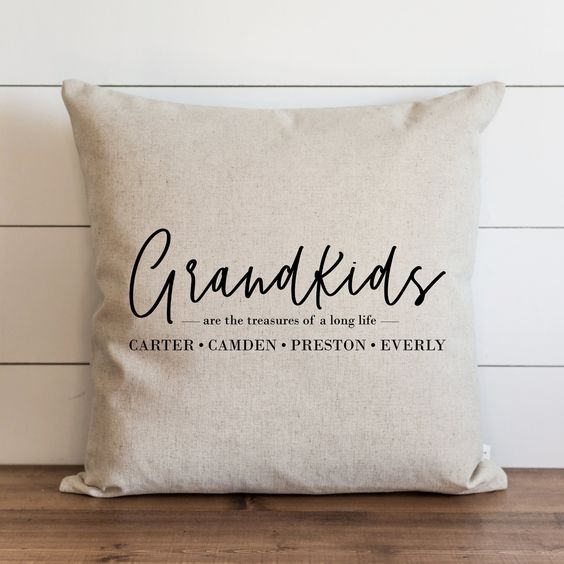 When you're finding the best gifts for grandma, don't skip these adorable throw pillows. They allow her to proudly display the names of all of her grandchildren. She'll love seeing them in her bedroom or living room every day.
8. Personalized Trinket Dish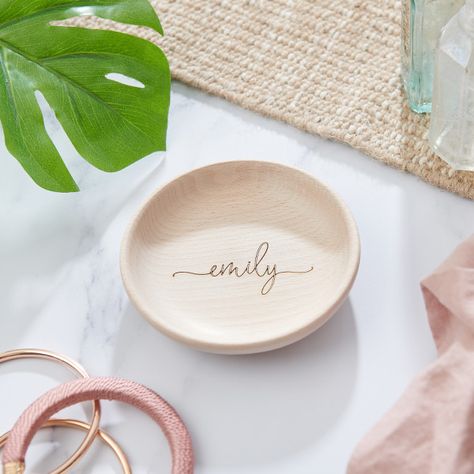 How amazing it is to give your grandmother this unique custom dish! It can be personalized with her name, your favorite photo with her, or a meaningful message from you. You'll be the one whom your grandma sees and thinks of every day – thanks to this dish. Oh Canvas believe that it was really a wonderful gift for her. It will look stunning on her dresser as well.
9. Personalized Rolling Pin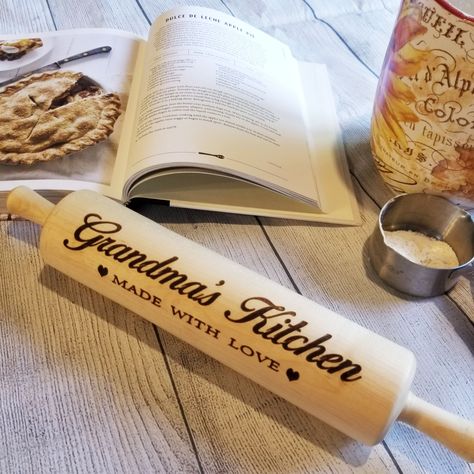 A rolling pin with heartfelt messages from you is an excellent present for your granny. With this adorable piece, she'll make much tastier desserts for you and the whole family. It deserves to be a unique gift that she'll treasure for years to come.
10. Glass Frame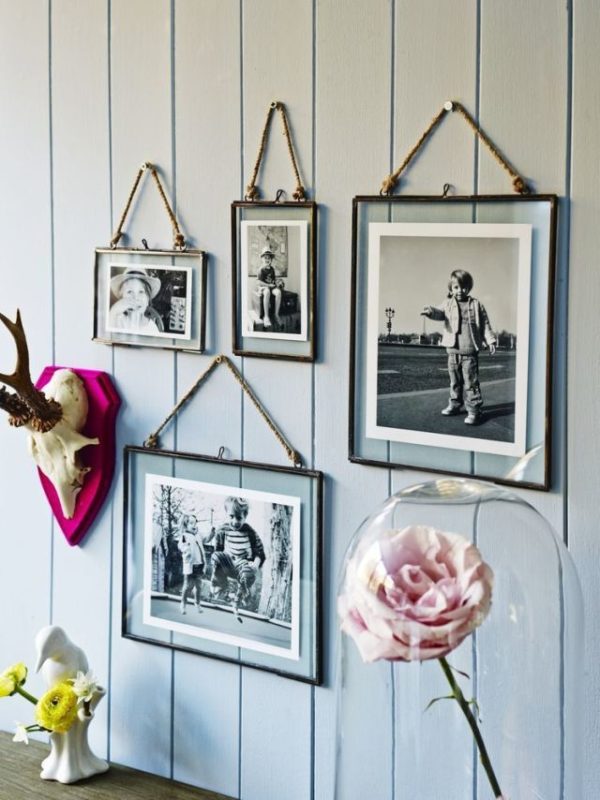 When it comes to charming presents for grandma, a shiny glass frame can't be neglected. Grandmother always adores well-taken photos with her grandkids and family. These frames are what she needs to showcase and preserve these sweet memories.
11. Herb Garden in Wooden Box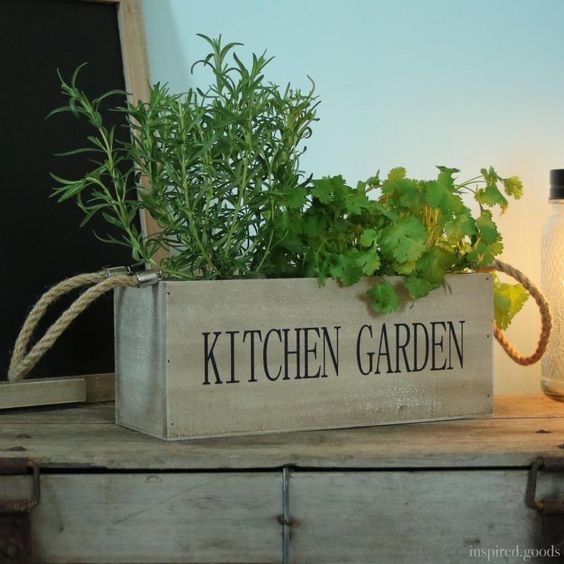 Add a rustic touch to your grandma's kitchen with this wooden box of herbs. Fresh herbs are now more available to her dishes, and she can do it right in her own kitchen. If you want to see a smile on her face, unique gifts for grandma featuring the herb garden are excellent choices.
12. Custom Family Names Canvas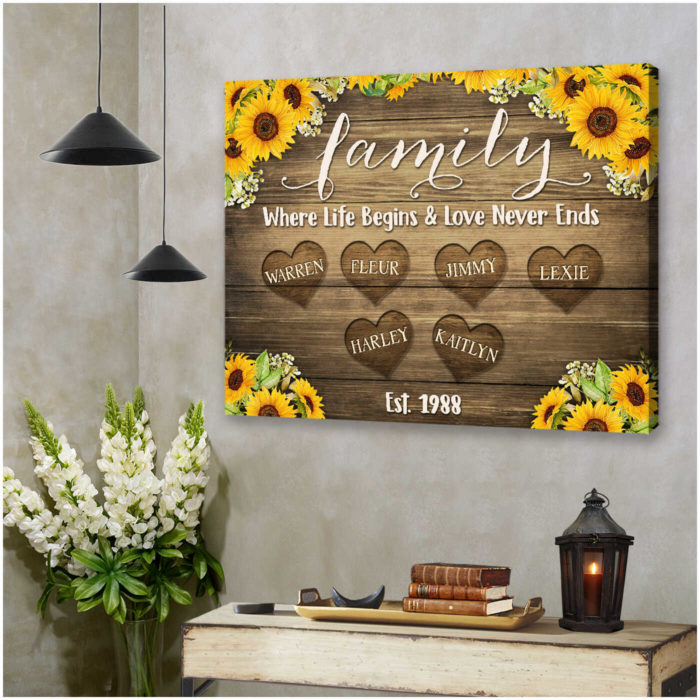 Display all your family members' names on this canvas to surprise your grandma on her birthday, Christmas, or "just because". She's sure to feel happy and proud receiving this heartfelt and excellent personalized gift from you.
>>> Read more: 30 Romantic And Thoughtful Personalized Gift For Wife Ideas
Thoughtful gifts for grandma to show how much you care
13. Chunky Knit Weighted Blanket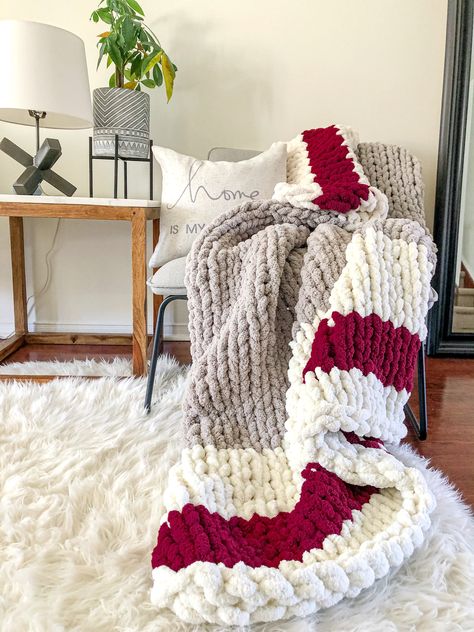 When it comes to cuddling up on the sofa with her grandchildren, this super soft blanket is a perfect gift. Opt for classic shades or any hue that matches her style. This blanket will keep her always warm and cozy throughout the cold weather.
14. Pure Silk Pillowcase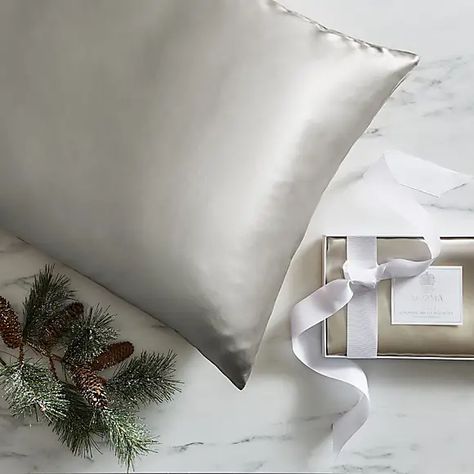 If she's been grumbling about the quality of her hair, skin, or sleep, silk pillowcases are the way to go. It'll give her the best experience while making her bedroom more charming. Such a unique gift for your grandma!
15. Heart Cheese Board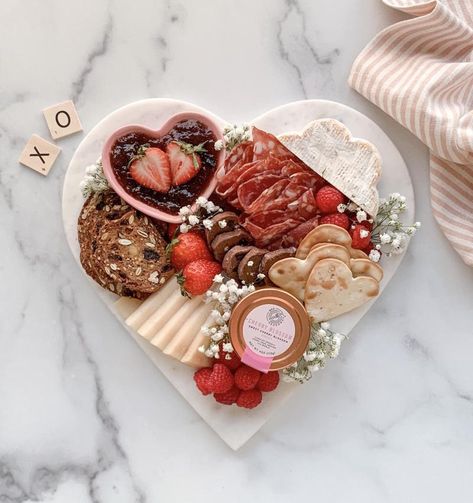 Add a heartfelt touch to your grandma's kitchen with this exquisite olive wood cheese board. Besides being a gorgeous serving board for family gatherings, it will also look great on the counter when it's not in use. Thoughtful last-minute gifts for grandma like this piece won't go unnoticed.
16. Silk Sleep Mask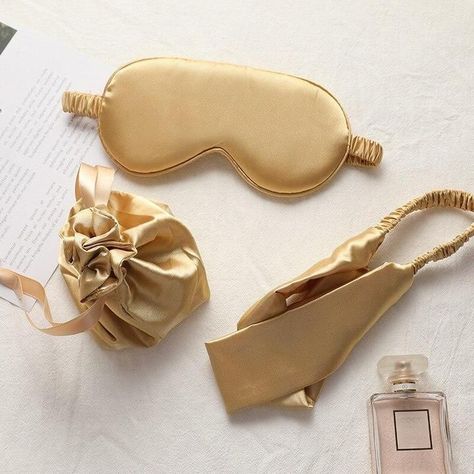 Give your grandma a better night's sleep with this washable silk mask. To make this present to the next level, insert some herbs or dried flowers into the mask to help her have the most relaxing moments.
17. Ceramic Cookie Jar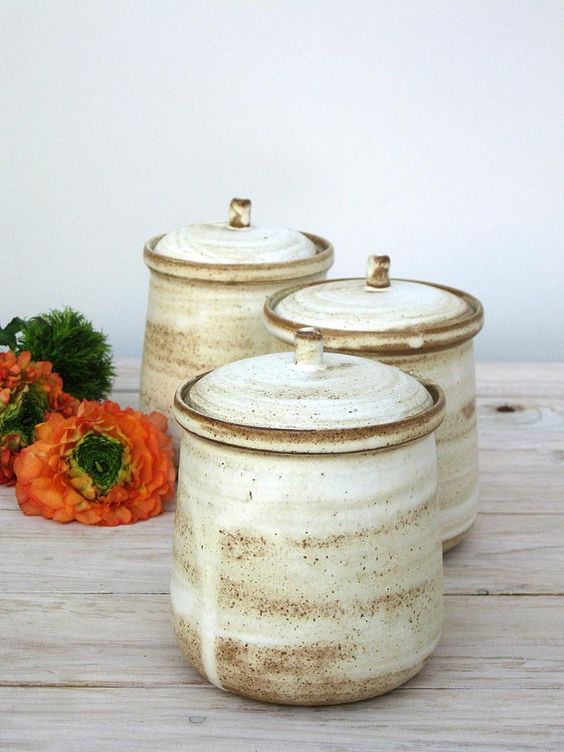 A batch of freshly made chocolate chip cookies from your grandmother is an excellent way to start the day. You may personalize it with her name and seal it with an airtight cover to keep her snickerdoodles, gingerbread cookies, and peanut butter cookies always fresh. She'll treasure these last-minute top gifts for grandma.
18. Lavender Gift Set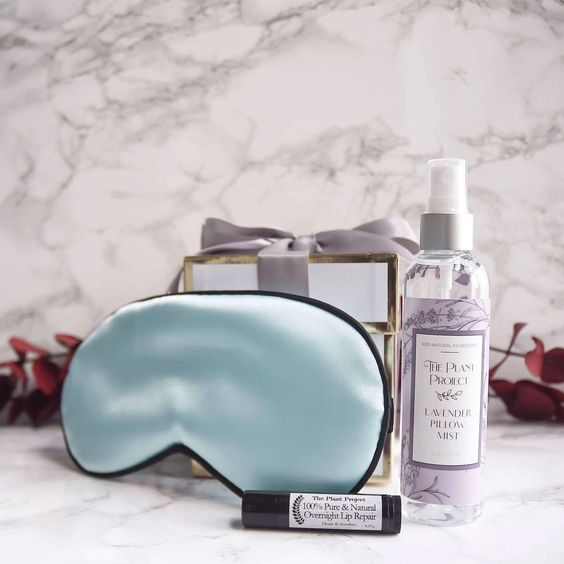 Consider yourself a procrastinator? This thoughtful french lavender set makes an excellent last-minute gift. Opt for a box of lavender plants that self-waters, a lavender pillow spray, fancy soaps, or a cotton eye mask. This kit is ideal for her nighttime ritual and gives her a feeling like she is at home spa experience.
19. Traditional Bread Warming Set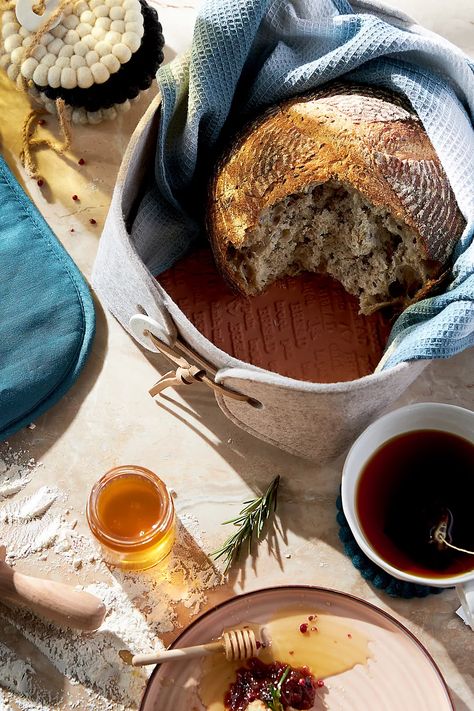 A bread warming set might be something missing in your grandma's kitchen. Your best grandma loves how sweet you are to hand her these useful pieces. From now on, her freshly made bread will be kept warm and tasty thanks to this set.
20. Leather Jewelry Box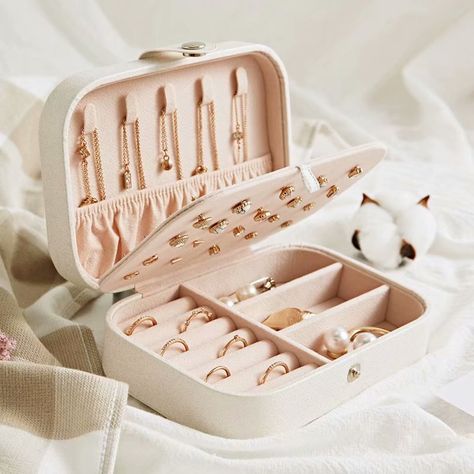 It's never wrong to consider this box one of the best gifts for grandma. The lovely leather box helps her preserve priceless jewelry collection, from her engagement ring to a custom gold bracelet that she receives on her 50th birthday. Whenever she gets new ones, she can keep them all organized and safe in this box.
21. Eyeglass Holder
A lovely eyeglass holder will never let your granny upset. When she owns this useful item, she'll never ask, "where did I put my glasses?" again. Help her life easier with one of the best presents for grandma that she desires to have.
22. Fresh Candles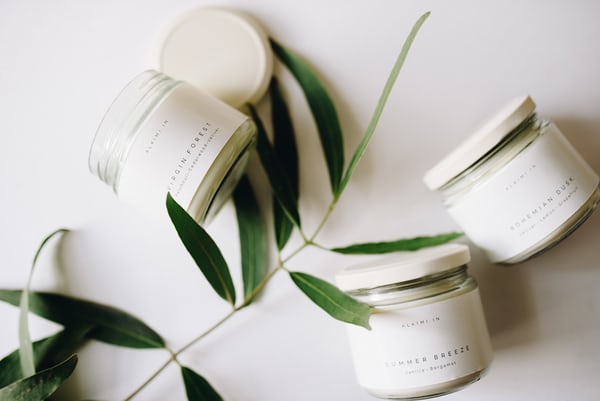 You can't go wrong with scented candles when choosing great grandma gifts. Rose, jasmine, sweet orange, white tea, and many other fresh scents will satisfy her taste. Morning puffiness and dry skin are both improved as a result of using this product. They are also adorable decorative pieces that she can use to spruce up her bedroom, living room, or bathroom.
23. Lavender Heat Pillow
The lavender-scented heating pillow is ideal for anyone who suffers from back or neck pain. It'll help your grandma enjoy the most comfortable moments she desires every day. This pillow is one of the best gift ideas for grandma that you should add to your list.
24. Adorable Canvas Art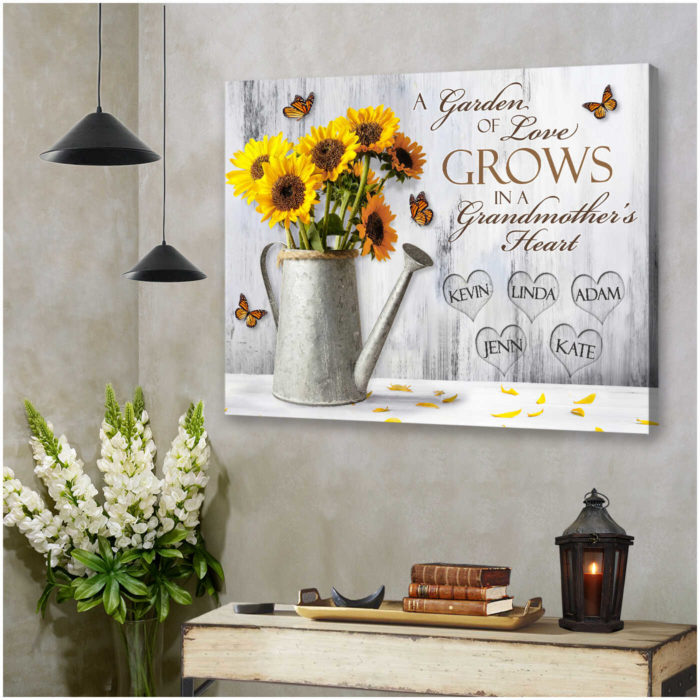 If your grandma is an art lover, send her a lot of energy to start her day with this motivational canvas art. With a friendly vibe and inspiring words, this piece is sure to add the most positive charm to her room.
25. Warming Slippers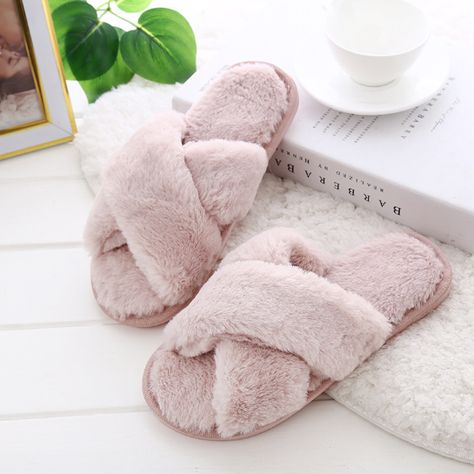 When your granny spends most of her time at home, she'll need these slippers to keep her feet always warm and relaxing. They can be infused with some herbs or dried flowers, which release comfortable scents and have positive impacts on her health. Don't skip these adorable slippers when finding warm, thoughtful gift ideas for grandma.
26. Pocket Scarf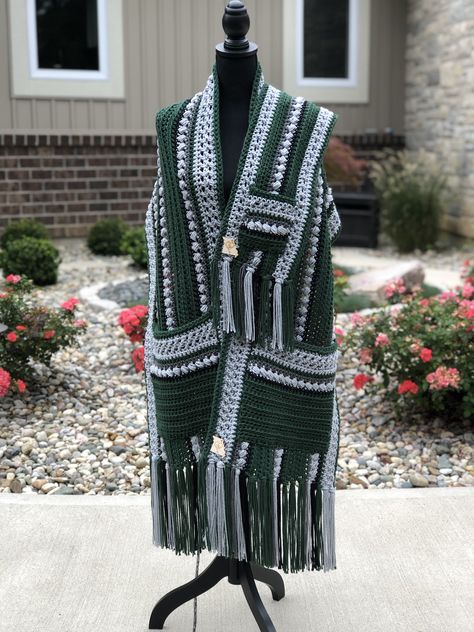 If you're worrying that this winter is much colder than the previous one, pick this pocket scarf so that your granny will be kept warm and comfortable all day. Opt for soft materials and her favorite color to make this gift more complete.
27. Dark & Milk Chocolate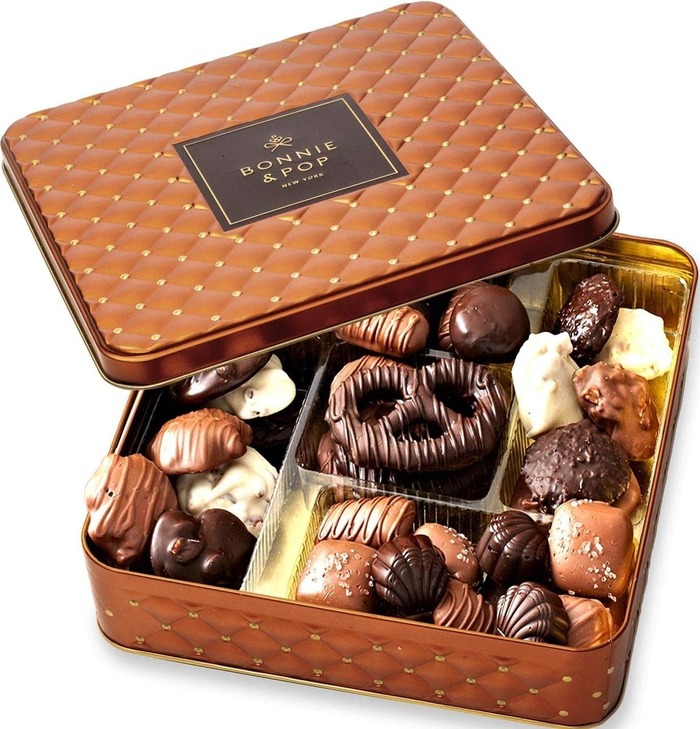 If your grandmother has a sweet tooth, you should choose a variety pack of chocolate-covered strawberries in either dark or milk chocolate without hesitation. These fruits, unlike others, are enormous and topped with a chocolate drizzle that is as silky as it is smooth.
28. Custom Shortbread Cookies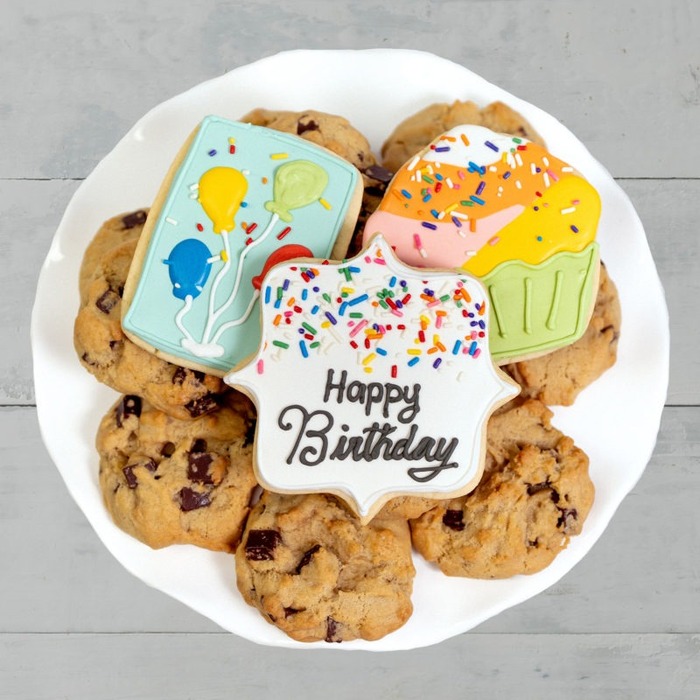 Sweet recollections of time spent with our grandmothers are triggered for us by the freshly baked cookies just out of the oven and bear hugs that are nice. Sending her special love with this great gift – baking cookies. Who has the willpower to say no to delicious shortbread cookies, especially ones that have a grandchild's name or a special message inscribed on the irresistible fronts?
>>> Read more: 35 Personalized Gifts For Aunt Who Has Everything In 2022
Best Gifts For Grandma That She'll Actually Use
29. Travel Organizer for Cosmetics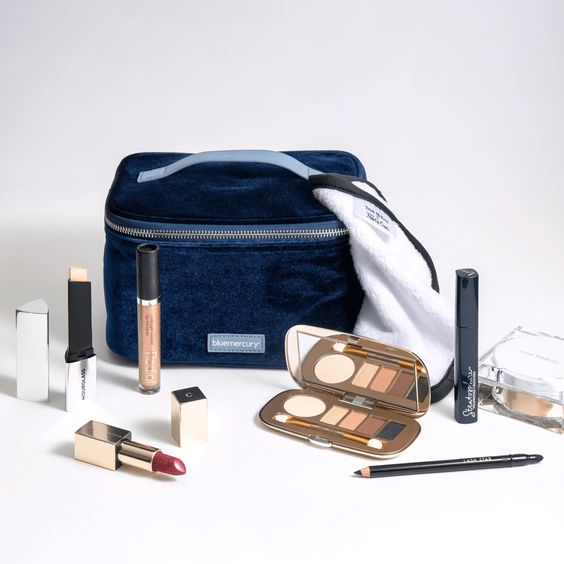 When she has short trips or goes back to her hometown for several days, she'll love how useful this bag is. Rings, necklaces, cosmetics, and other accessories will be safely stored in this organizer. Best gifts for grandma like this one will never go over the top.
30. Bathtub Tray Caddy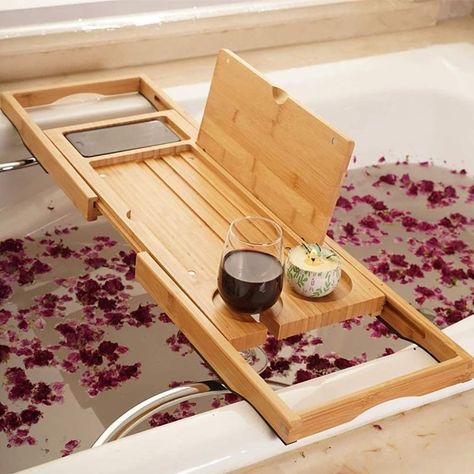 This bubble bath is a bit of a luxury, but who else deserves it more? If your grandmother loves long relaxation in the bathtub, the bamboo bath caddy is just what she needs. Opt for an adjustable tray with multiple slots and holders so that she can get everything she needs on hand, like a scented candle, an engaging book, or a glass of wine.
31. Best Gifts For Grandma – Electric Kettle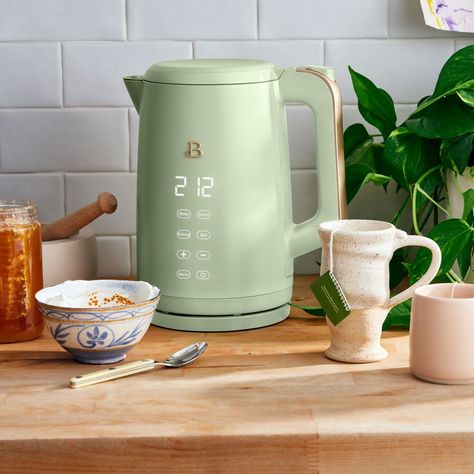 Your grandmother will need a kettle for her morning cups of tea or coffee. This electric device makes her morning ritual much easier. Pick a design that you think she might love, and her morning will be filled up with hot drinks.
32. Cashmere Shawl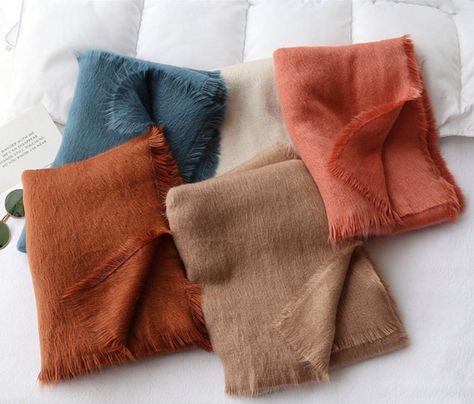 Best gifts for grandma can't exclude a luxurious cashmere shawl. This cozy piece will keep your grandma warm year-round. Soft texture and a favorite design will enchant her at the first look. She can use it when staying at home or going out with her friends and family.
33. Assorted Flower Tea Set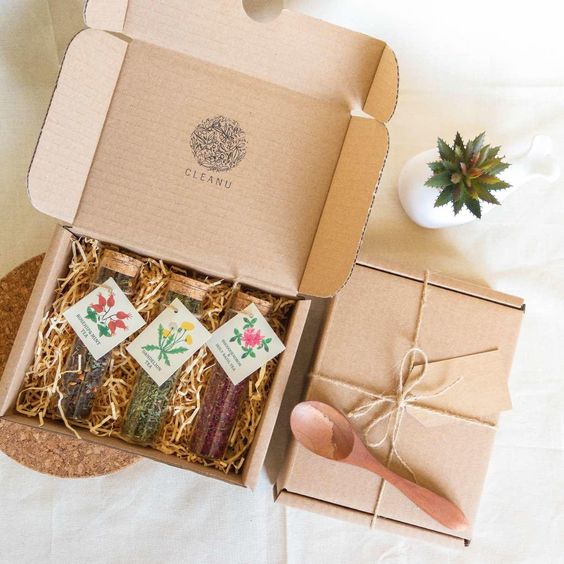 If your granny is a fan of flower tea, this gift set is never the wrong option. Daisy, blue pea, rose, or lavender tea is excellent for fresh flavors, easy scents, and health benefits. She'll love choosing different packs for her morning ritual and enjoy them to start a cheerful day.
34. Ultimate Apron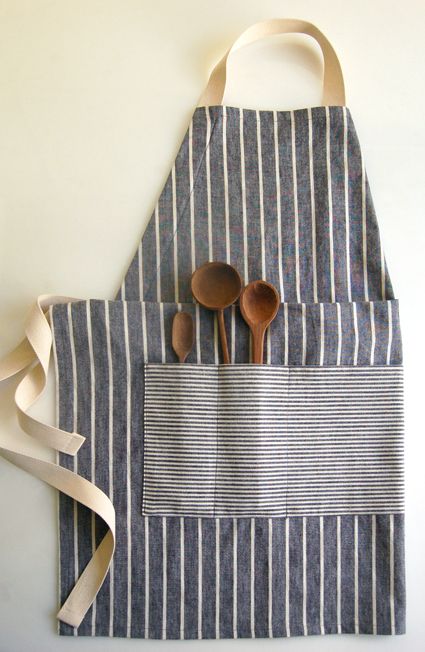 Your endearing home cook will fall in love with this adorable apron from you. Opt for a lovely piece with handy pockets, built-in potholders, and even a hidden conversion chart to support her cooking the best. Practical gifts for grandma like this apron will never go unnoticed.
35. Smart Indoor Garden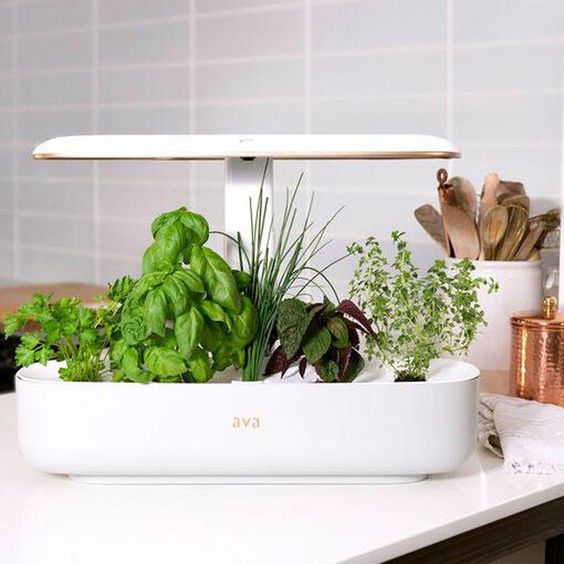 If your grandmother loves plants yet has no land for growing them, grab this energy-efficient, self-watering garden for her right away. This greenery system will give her the freshest herbs and vegetables for her dishes. She'll appreciate this present a lot!
36. Stoneware Kitchen Gift Basket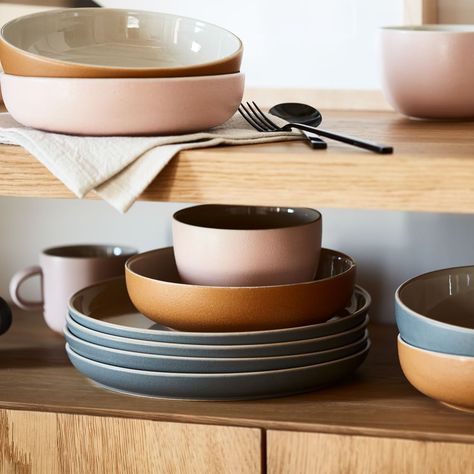 Give your grandma a basket of stoneware set, and she will be happy all day long. Having these pieces, she's about to create stunning dishes for her family. The basket itself is very supportive in helping her carry food or other stuff when going to picnics or having beach days. They are the best gifts for grandma that she'll definitely use. This practical, thoughtful, and personal touch present is perfect for the next whole family event.
37. A versatile watering can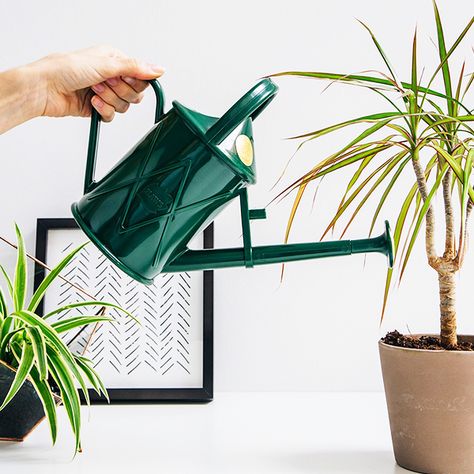 When your grandma has her own garden, she'll need this watering can to keep her plants growing and always fresh. Opt for a versatile can so that she can water more plants between refills without having to carry around a bulky container that is too heavy for them. She'll appreciate your sweetness a lot.
38. Cake Stand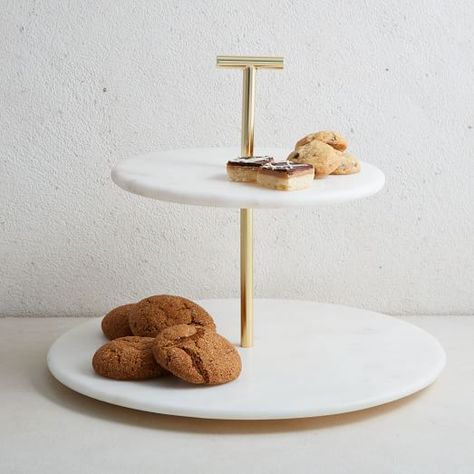 If your grandma has been baking for decades, she'll treasure a new cake stand from you to showcase her spectacular creations. It's one of the most practical last-minute gifts for grandma that make her feel loved and special.
39. Tote Bag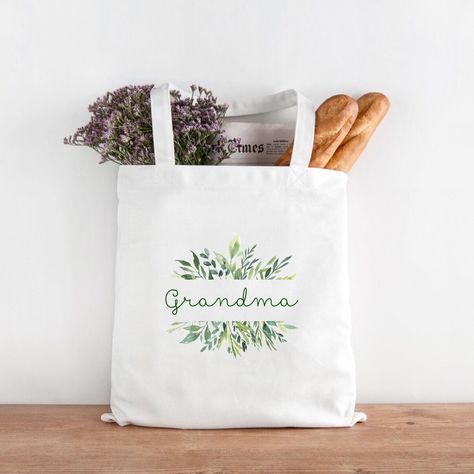 We couldn't round up a list of the best gifts for grandma without this stunning tote bag. It's spacious enough for her to carry everything but the kitchen sink. When she goes out shopping or taking outdoor activities, this bag will be a friend with her.
40. Gardener's Kit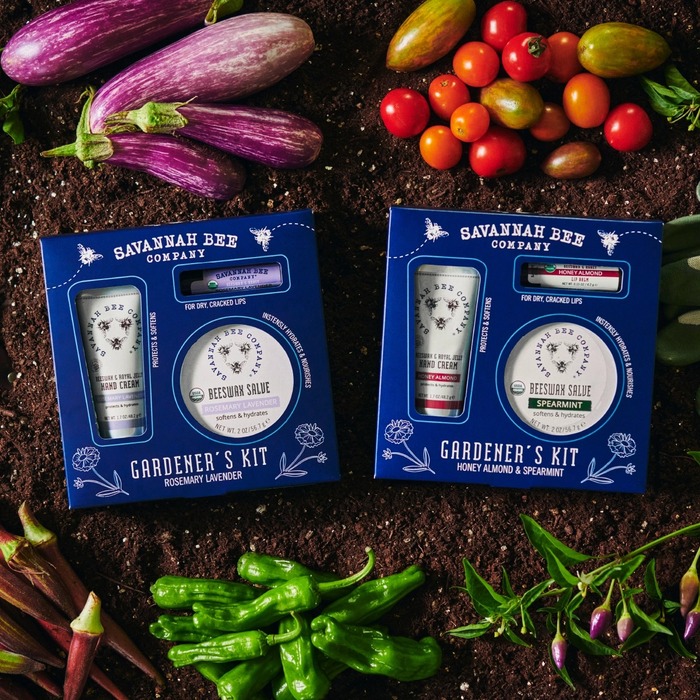 It takes a lot of work to make a garden flourish, as evidenced by the roughness and grime on her hands. After she has finished planting, weeding, and digging for the day, she can give her body the nutrients it requires by using a salve, cream, or lip balm that has been enriched with beeswax.
41. Fuzzy Warm Slipper Socks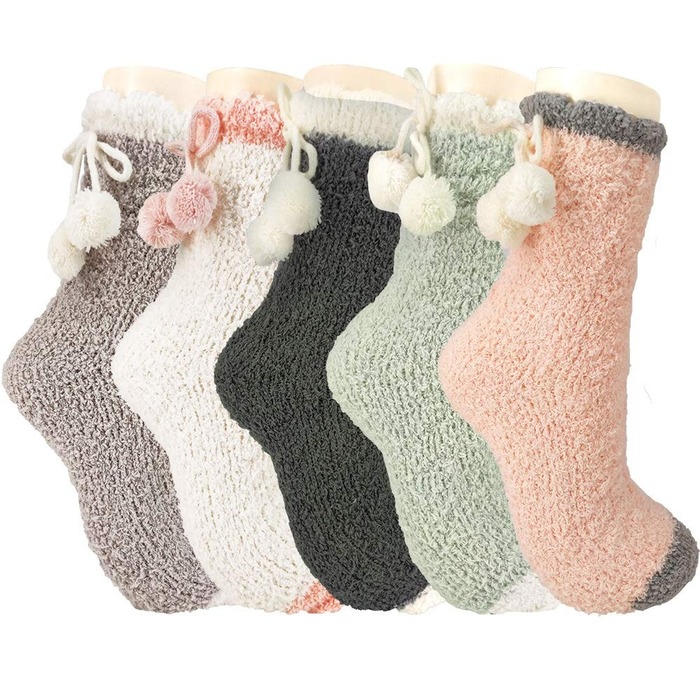 These cozy socks made of microfibre offer a variety of color combinations to select from, and they are perfect for keeping toes warm whether you're lazing around the house or wearing boots during the winter. It comes in very fun colors including light blue and rosy red
42. Grandma Mug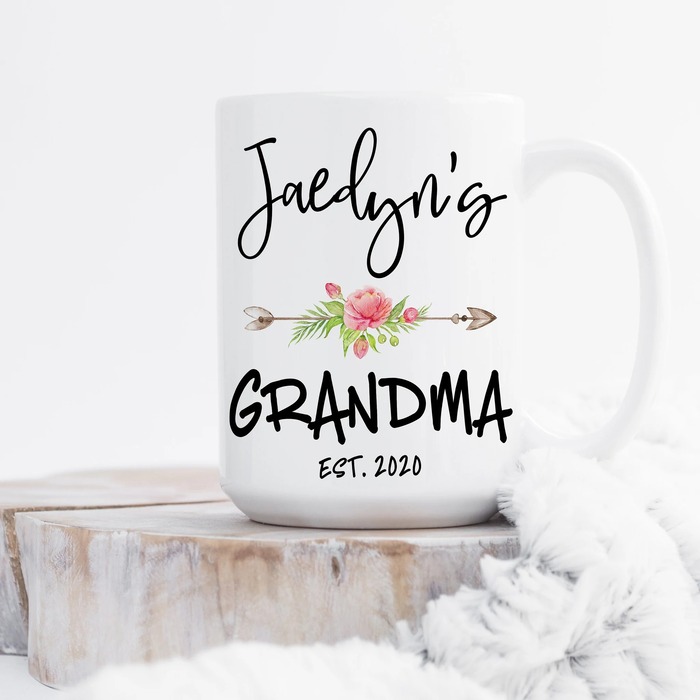 If she is a first-time grandma, then you are never wrong gifting her with this mug. You have the option of personalizing it with her new title, which may be Nana, Mimi, or something else entirely! In addition, you should choose the 15 oz serving size if she consumes a lot of coffee or tea drinkers.
43. Protective Eyewear Against Blue Light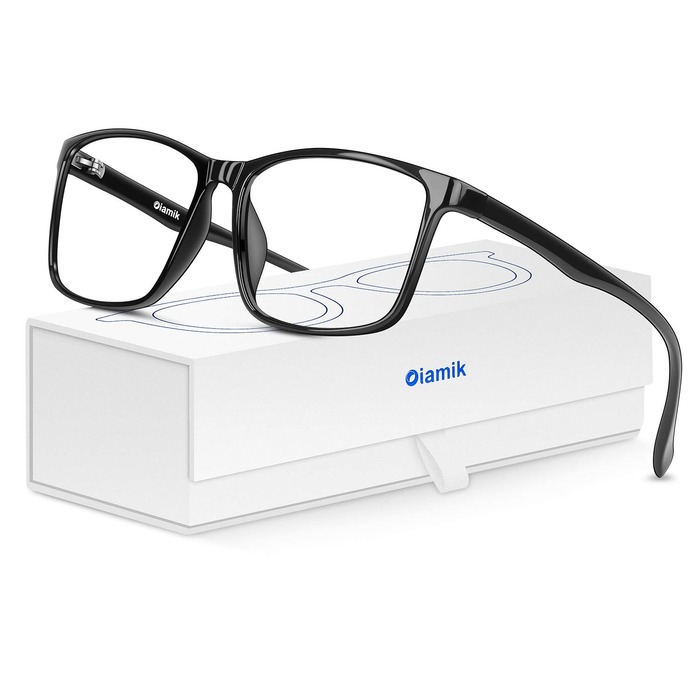 There is a possibility that as she continues to age, she will have increased eye fatigue. If she does not currently wear glasses, you might want to consider purchasing her this chic blue light option for her spectacles. They are yellow tint in color and offer a variety of designs to choose from.
Further reading:
If you questioned, "How can I impress my grandma?" before, we think you've found the answer after surfing this article. Your grandma will treasure all the sudden presents from you and consider them the best gifts for grandma that she's ever received. Thus, don't wait till any special occasion to surprise your grandma with a stunning gift. Revise Oh Canvas's list above and pick the most appropriate one that you think can win her over. If our custom photo canvas interests you, browse our site to search for the most amazing gift for your endearing woman. Hope you come across one thing that you love!