If you're struggling with finding something unique for your lover, this list is your savior. Oh Canvas has listed special custom gifts for girlfriend that make her feel loved and proud. From personalized jewelry to heartfelt keepsakes, you'll find at least one thing to wrap for her without worrying about breaking the bank. There're also some DIY pieces that tend to leave the best impression on her. Now, read on and get inspired!
Custom photo gifts for girlfriend
1. Custom Photo Books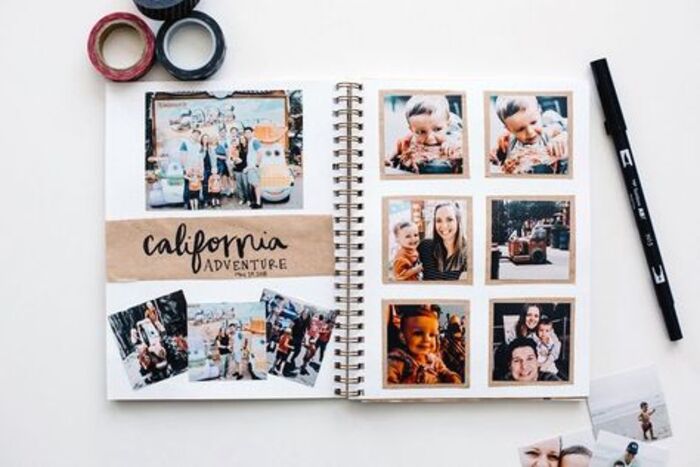 On significant events like her birthday or Valentine's Day, surprise her with well-prepared photo books. These personalized gifts for girlfriends are great for revisiting past memories from the beginning of your relationship to the present. Your children and friends will be able to see how much you care for each other by looking at these albums later on.
2. Pressed Photo Frame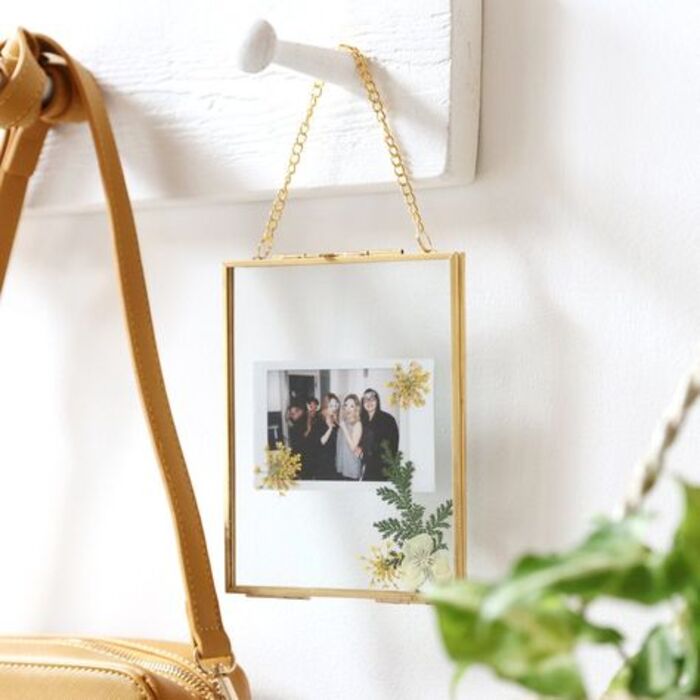 A great choice for a romantic unique gift for girlfriend is a photo frame commemorating a memorable event. Display a photograph of you and your loved one together with pressed leaves, stems, or flower petals. Using leaves and petals from a specific location or her favorite flower will earn you extra points.
3. Ceramic Photo Tile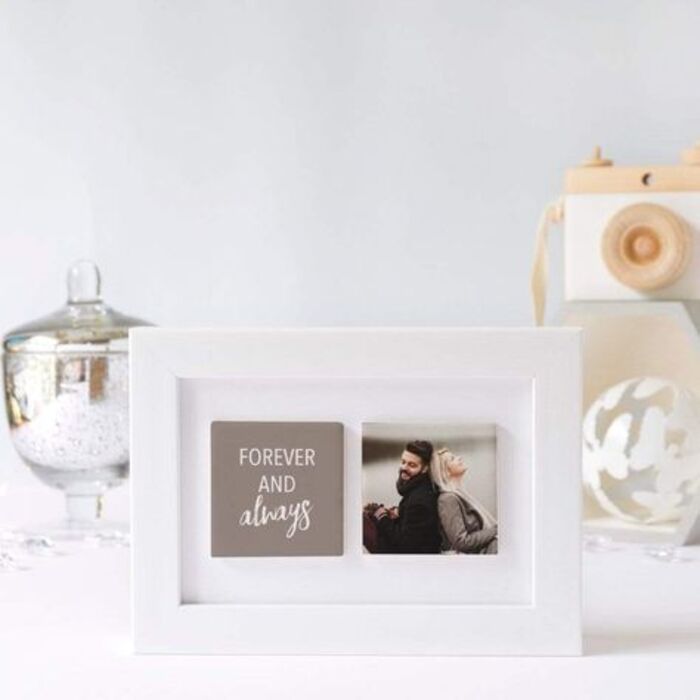 When it comes to displaying your most treasured memories, nothing beats a personalized ceramic tile. A wrought iron easel is the ideal way to exhibit this piece of memorabilia in your girlfriend's home.
4. Memories Photo Board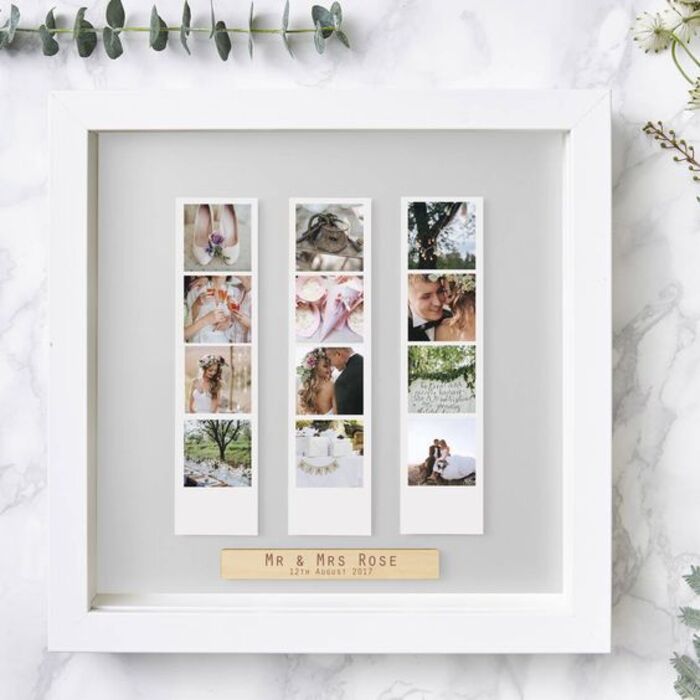 Make your girlfriend's favorite memories come to life with an easy-to-make photo board. Include images of the two of you and a wooden bar with your names on it. This board will be one of the best photo gift ideas for girlfriend that she'll treasure for years to come.
5. Custom Photo Canvas
Want to make a lasting impression on your girl? Gift her a personalized canvas print of a beautiful time you shared and she'll cherish that moment year after year. We're sure that this canvas will bring the warmest touch to her home.
6. Photo Calendar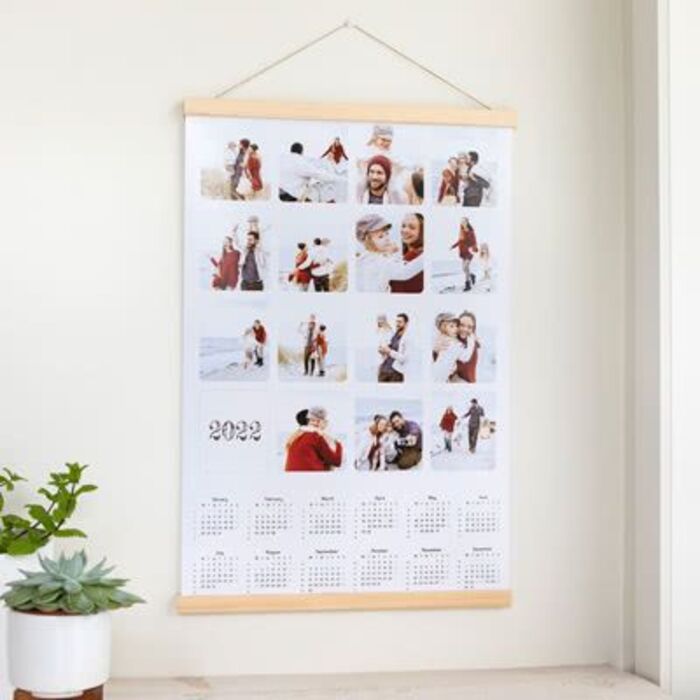 Your girlfriend will reminisce about old times and be motivated to create new ones when you give her a custom printed and personalized photo calendar. This considerate present will keep on giving month after month, regardless of whether you go with a wall calendar or an easel one. It can be easy to make and you can make a romantic homemade gift for your girlfriend.
7. Photo Keychains
Your partner seems to be constantly on the go. So you can stay in her thoughts even when she's out and about with these personalized photo keychains. Choose images of you and her together that will elicit a strong emotional response. They'll become heartfelt photo gifts for girlfriend that make her feel special.
8. "Loved You Then, Love You Still" Canvas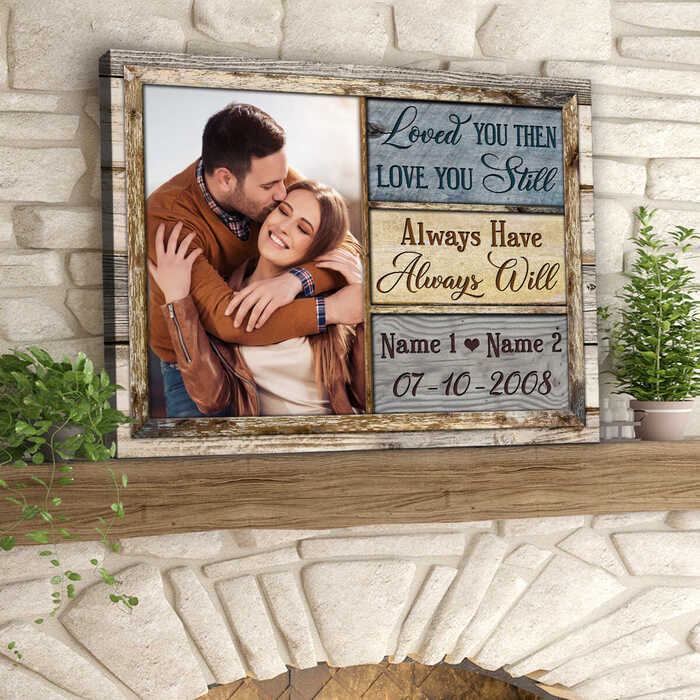 Tell your darling how much she means to you with this canvas print that might make her cry. With a romantic and vintage design, this canvas is sure to warm any corner that she tends to hang it on.
9. Custom Photo Mug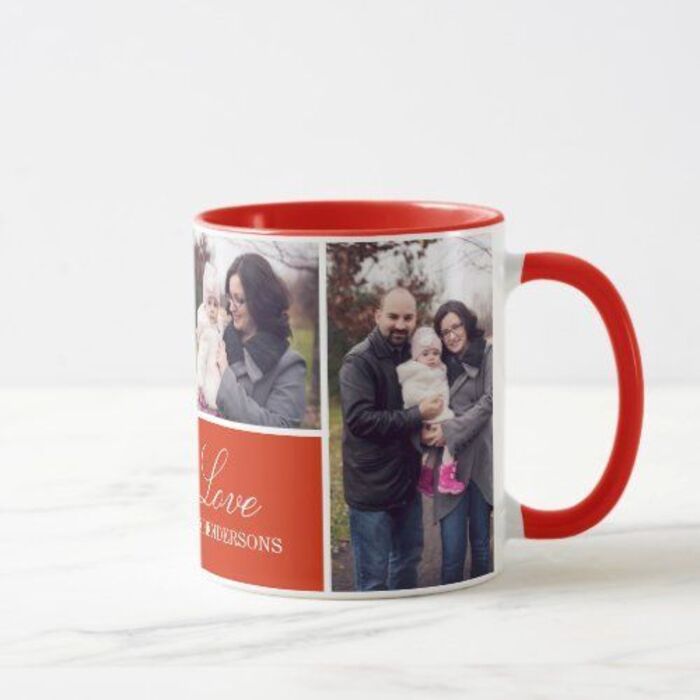 Your lucky lady will be delighted to get a personalized photo mug. Customize it with a favorite photograph along with a meaningful statement or a simple monogram to make it a gorgeous keepsake for both of you.
>>> Read more: 35 Sexy Gifts For Girlfriend To Have A Much Hotter Holiday
Personalized gifts for girlfriend: Accessories
10. "You Are My Person" Bracelet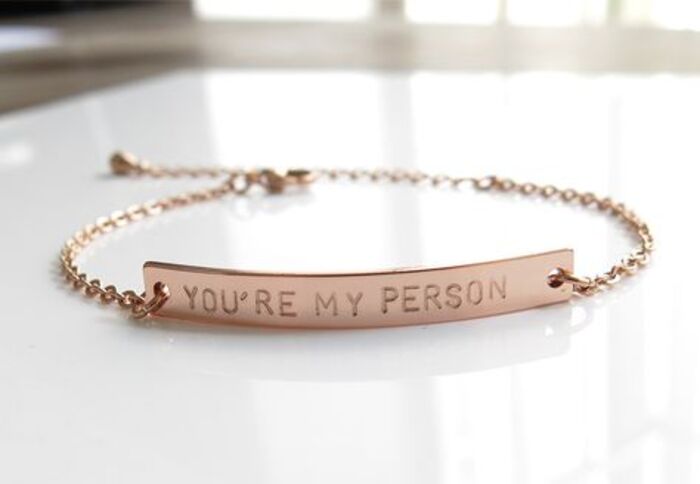 The sterling silver bangle features the words "You're my person" stamped on it, and you can customize it with a charm bearing your initials or a semi-precious stone to make it truly yours. There is no doubt in your girl's mind that you are only interested in her, and no one else.
11. Custom Soundwave Necklace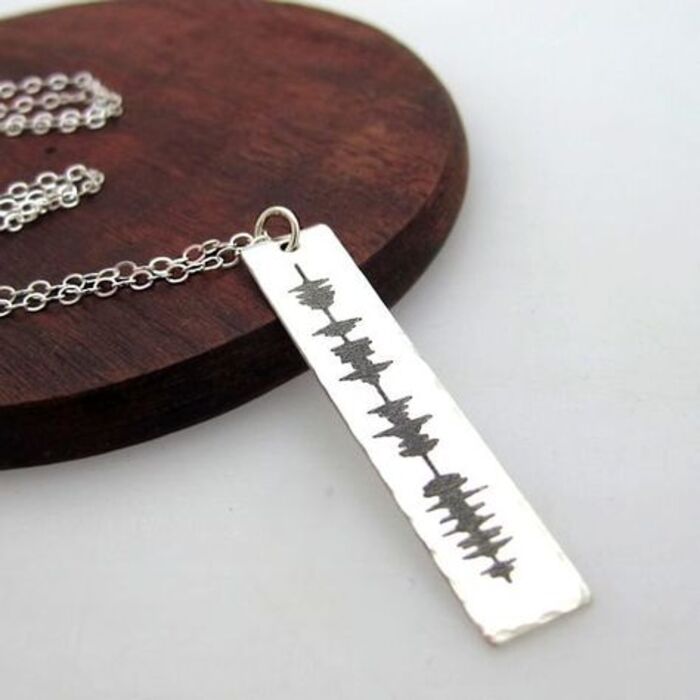 In search of stunning personalized gifts for girlfriend? A sterling silver pendant with a voice-recording of your message is a great way to express your feelings to your girlfriend if your words don't come across as heartfelt as when you say them out loud. She'll love wearing this unique necklace all day without thinking of taking it off.
12. Initial Necklace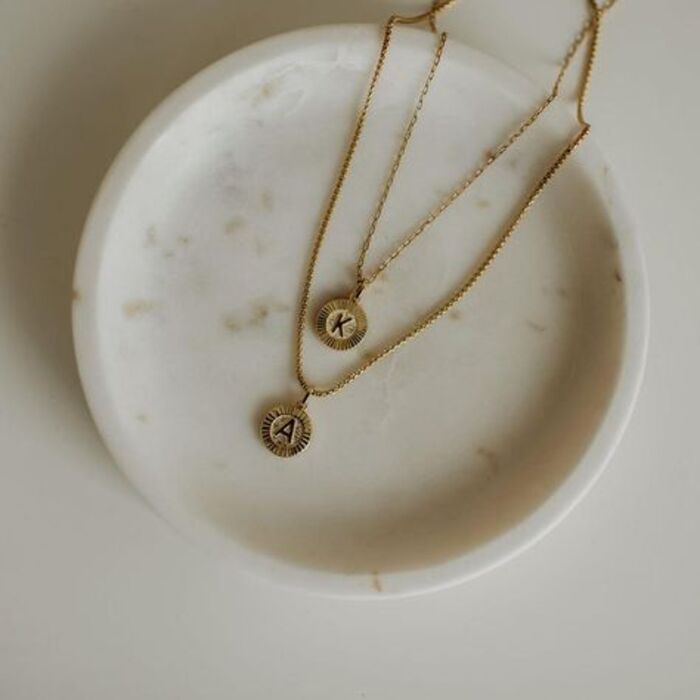 It's important to express your feelings for the person you love and treasure. The necklace comes with her initials stamped on the pendant is something that helps you show how much your girl means to you.
13. Cuff Bracelet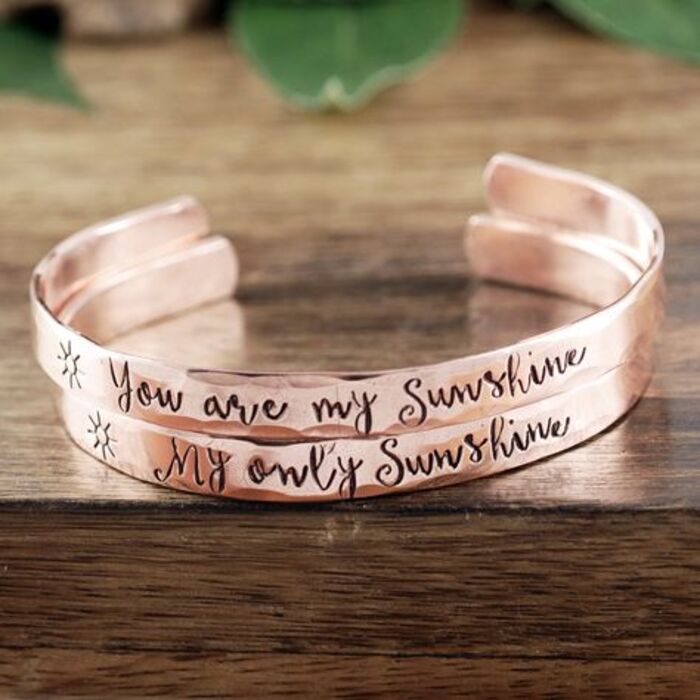 No matter what metal she prefers (gold, rose gold, or silver), these stunning bangles are gorgeous custom gifts for girlfriend that she's proud to have. For a personal touch, include everything from your name and the day you met to the lyrics of her favorite song. She'll love it whenever she tries them on.
14. Personalized Pins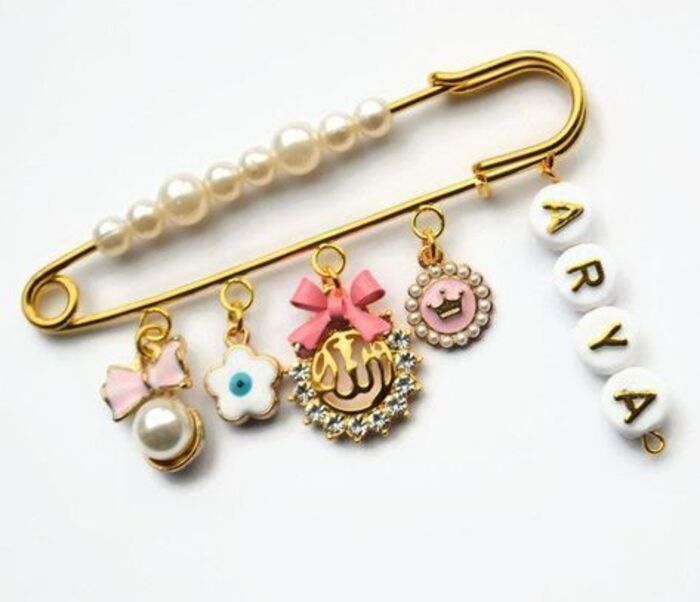 Gifting your girlfriend a custom-made pin that she can proudly wear on her bag, pocket or pouch is a clever conversation starter. For every special occasion, you can personalize her pin with a photo, a meaningful word, or an artistic design that she'll cherish for the rest of her life.
15. Zodiac Necklace
Yes, you've memorized her birthday, but do you know her astrological sign? If not, it's time to do some research. This is the gift that will definitely make her feel special. Pick out the zodiac necklace that best suits her style and insert a message that tells her how much she means to your life
16. Crystal Jade Roller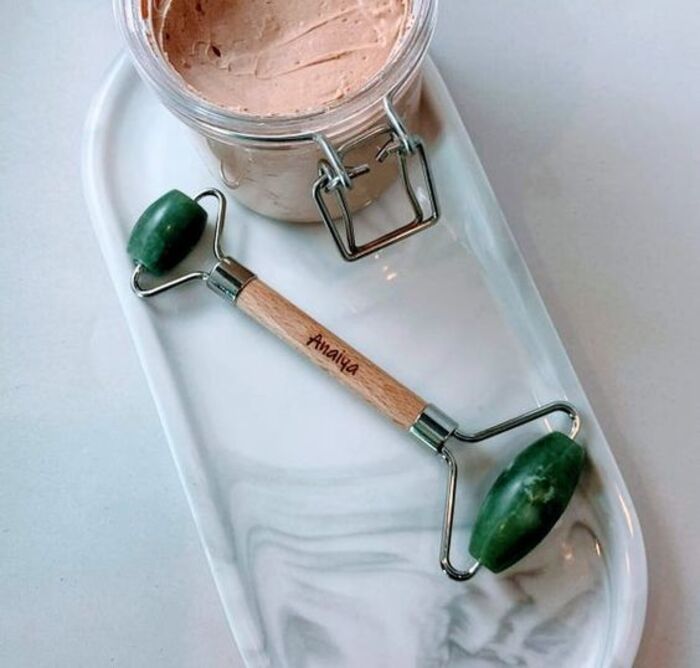 Now is the perfect time to get your beauty-obsessed girlfriend her own jade roller. The length of her nightly beauty regimen may increase, but her skin will appear more radiant after a few months of rolling. With her name or initials being engraved on it, this jade roller is the best unique gift for girlfriend that she might receive so far.
17. Monogrammed Jewelry Case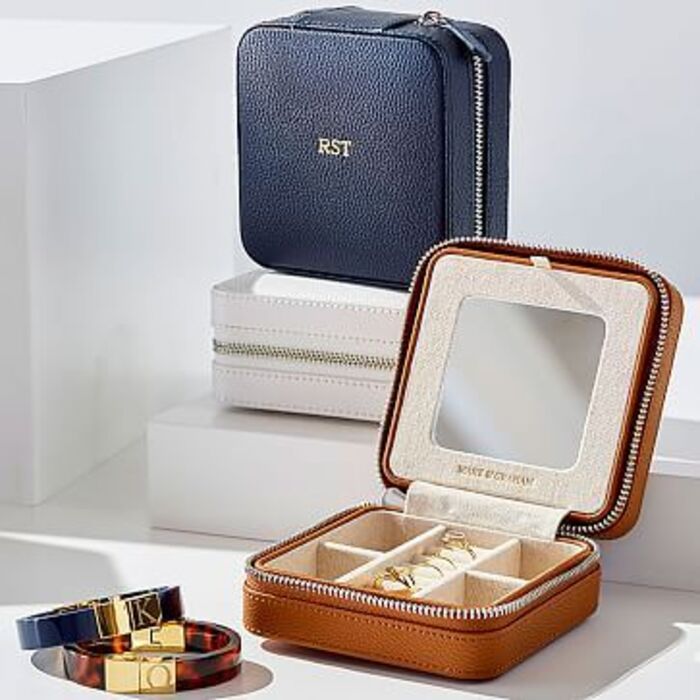 It's tough to keep track of little and delicate jewelry, but jewelry containers are a beautiful as well as practical answer. Even if you've given your girlfriend jewelry in the past or plan to in the future, this is a thoughtful gift that can be personalized with her initials.
18. Sole Mate Socks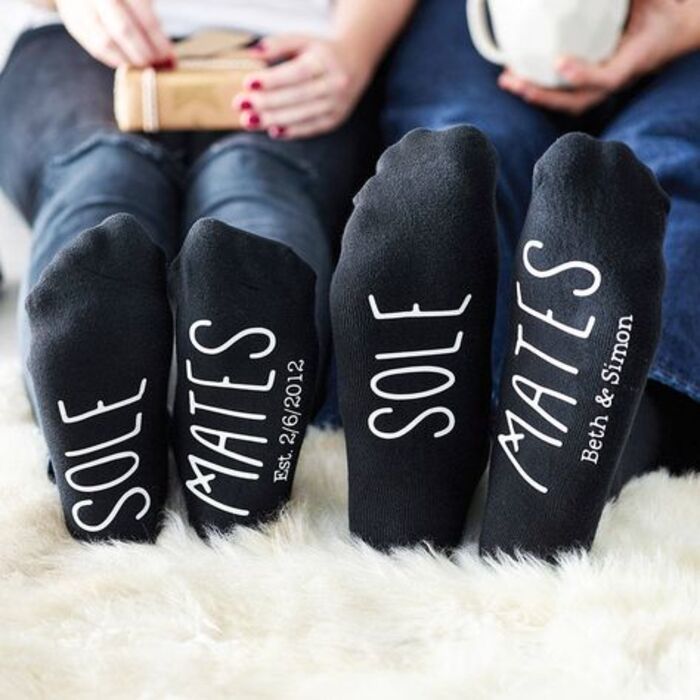 You may add your name and the name of your soulmate, as well as the year you met, to the soles of these socks. Make them thoughtful personalized gifts for girlfriend on her birthday, anniversary, or Christmas.
>>> Read more: 31 Cute I'm Sorry Gifts For Girlfriend To Heal Her Pain
Sentimental custom gifts for her: Keepsake and Home Decor
19. Personalized Mixtape Doormat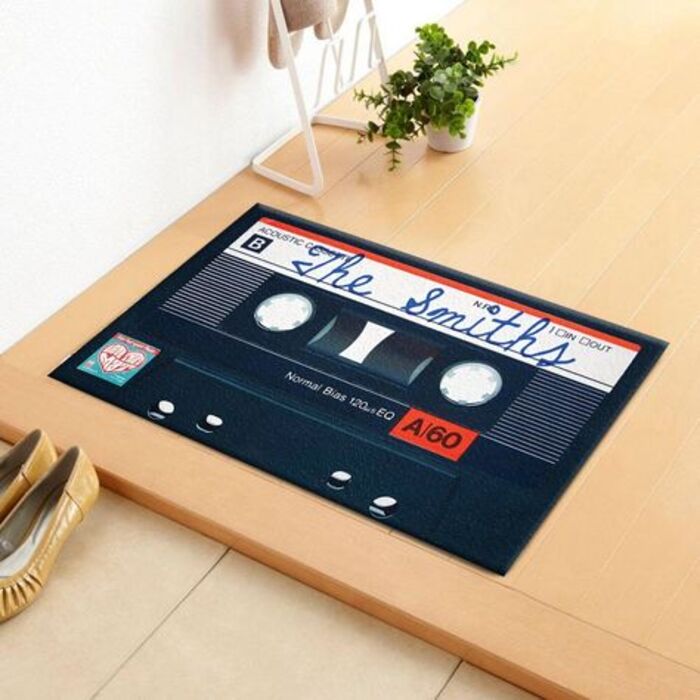 This personalized mixtape doormat is perfect for your music-loving partner. It will bring a grin to her face every time she looks at it. To make it more meaningful, write down the name of the song that you and her both love. This doormat is sure to be a striking point of her home.
20. "The Day I Met You" Throw Pillow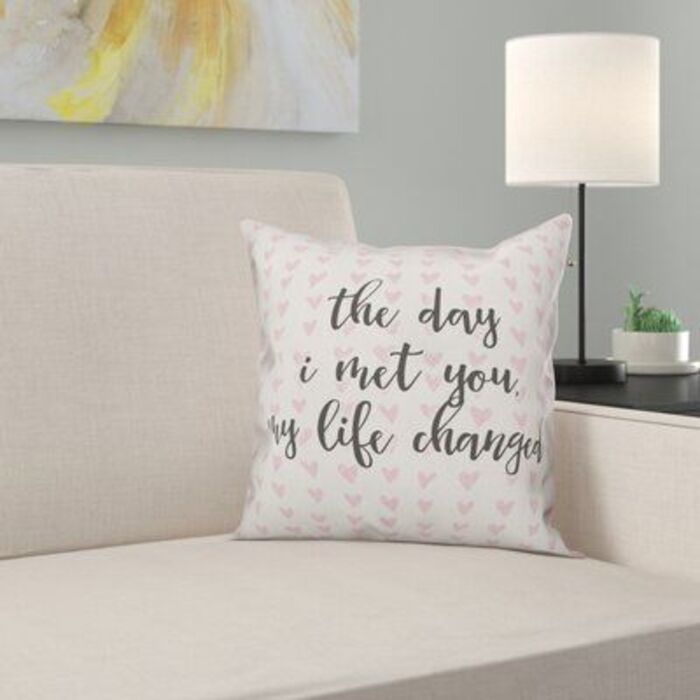 Give your girlfriend a good pillow that says you want her to sleep better and spend her time at home as comfortably as possible. Pillows are always a great custom gift for her. Don't forget to include a personal image or a few words of love when you're giving this cool present for any occasion.
21. Custom Name Canvas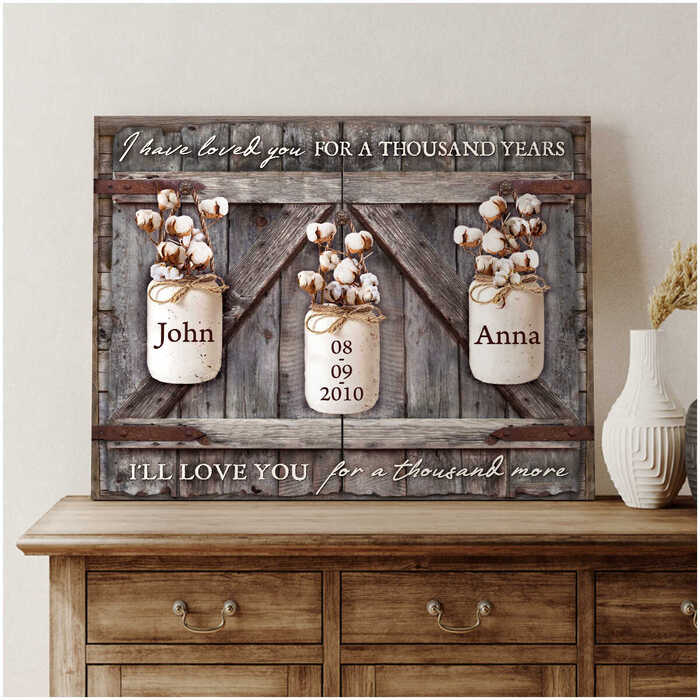 If you want to find memorable custom gifts for girlfriend that she loves displaying in her room, a personalized name canvas is an excellent choice. With the names of both of you along with a touching quote, this print will bring a smile to her face.
22. Etched Champagne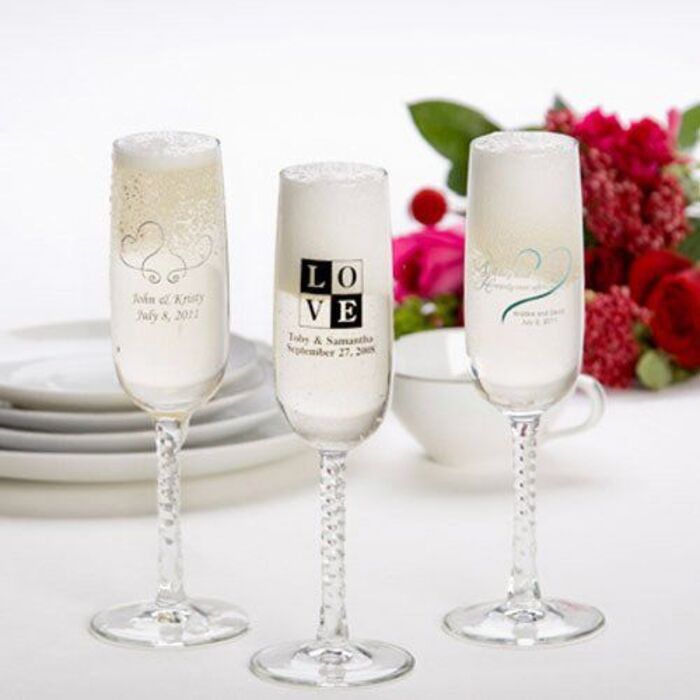 These diamond-encrusted champagne flutes will let you toast your future together. Your initials and date of your anniversary are beautifully etched on the flutes, making them perfect keepsakes that she'll love showcasing to her friends and family.
23. Personalized Cards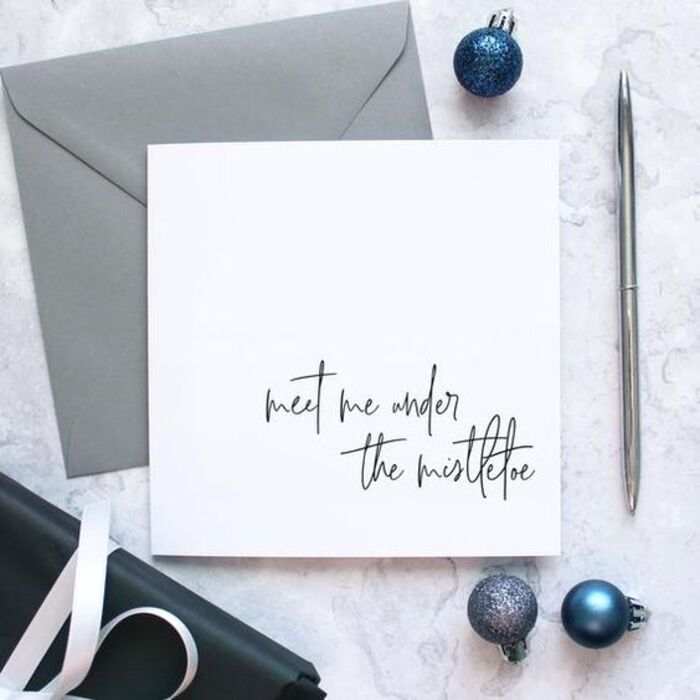 Adding a handwritten card to personalized gifts for girlfriends will make them even more special. Just a few cartons of paper, a pair of scissors, and some glue are all you need to construct one. Writing her a heartfelt letter is the best way to show how much you care about her.
24. Magic Box Candle Holder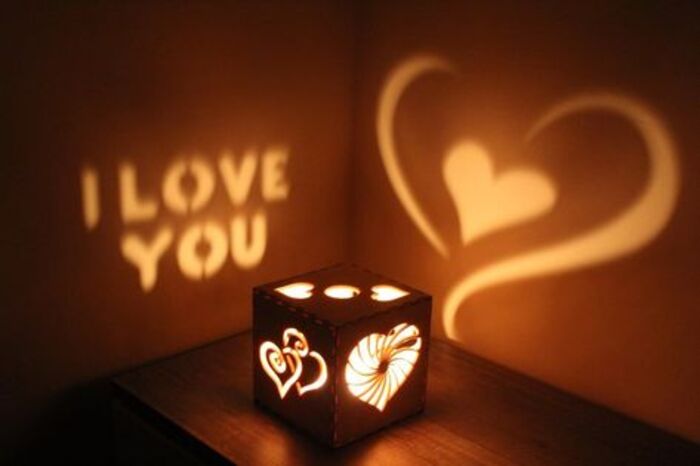 Using this magic box, you can write your message for your girl and then watch her face light up as your words are projected onto the wall. This creative present will help you reinforce the bond between you and her.
25. Rustic Initials Pillow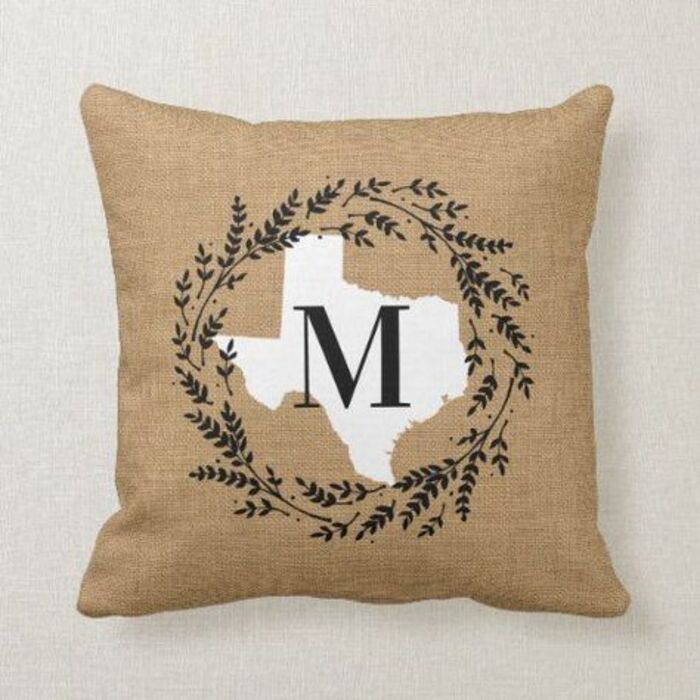 This is a wonderful way to remember an amazing life with your soulmate. A throw pillow that is soft and cozy is sure to make her feel loved and proud. It's an adorable piece of decoration that your girl will appreciate.
26. "God Knew My Heart Needed You" Canvas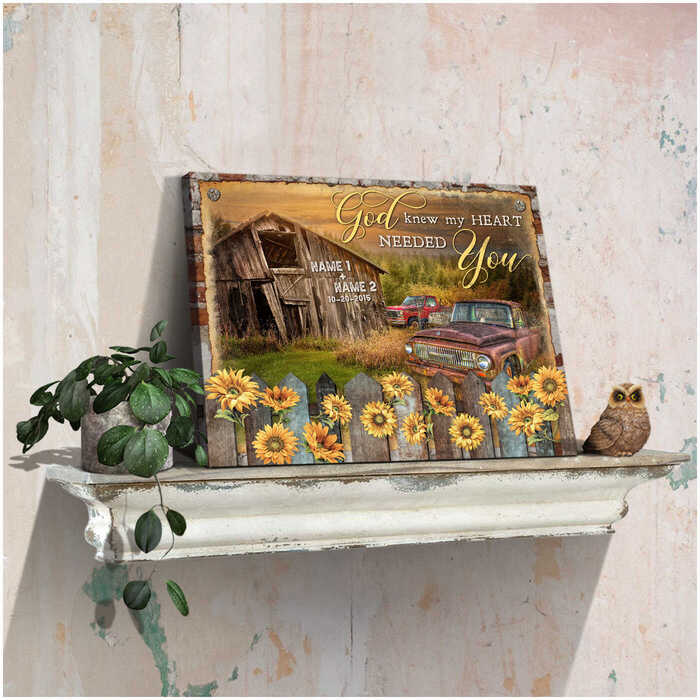 If you find it hard to tell your girl how much you love her, let this amazing canvas print do it for you. Every time she reads these words, she'll realize that your love for her is endless.
27. Custom Keepsake Box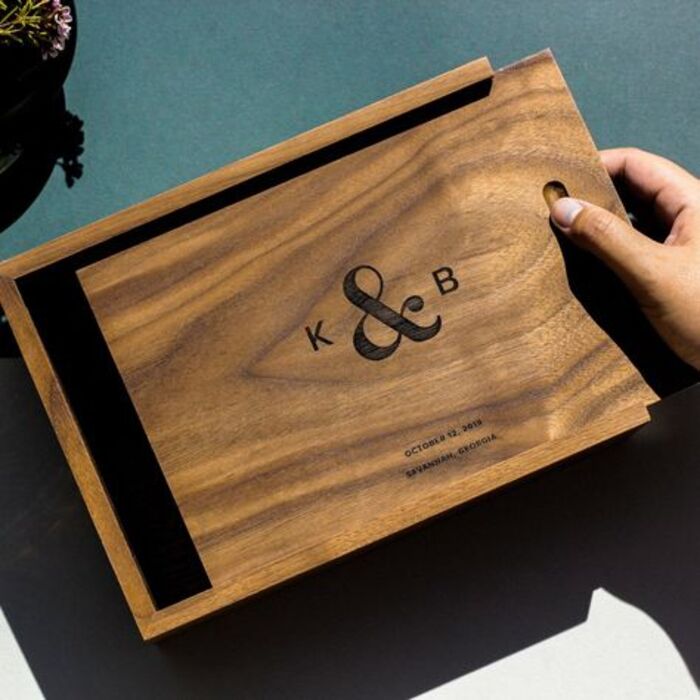 Looking for personalized gifts for girlfriend that make her beam with joy? Top this beautiful oak box with a custom-printed tile, and she'll be delighted every time she reaches for the treasures stored inside. You can personalize the box with text or images to create a one-of-a-kind keepsake for her.
28. Date Night In A Jar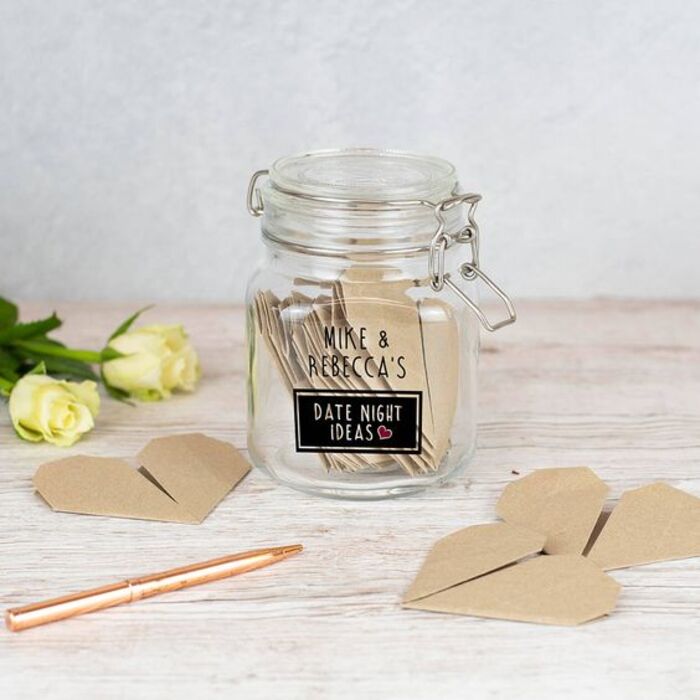 Most of the time, a meaningful and simple present for a girlfriend is not the most expensive or ostentatious. When your girlfriend receives her "date night in a jar," she will fall in love with you all over again since she has handwritten ideas for things to do on date night. Take a piece of paper, go out, and have a good time.
29. Custom Bottle Opener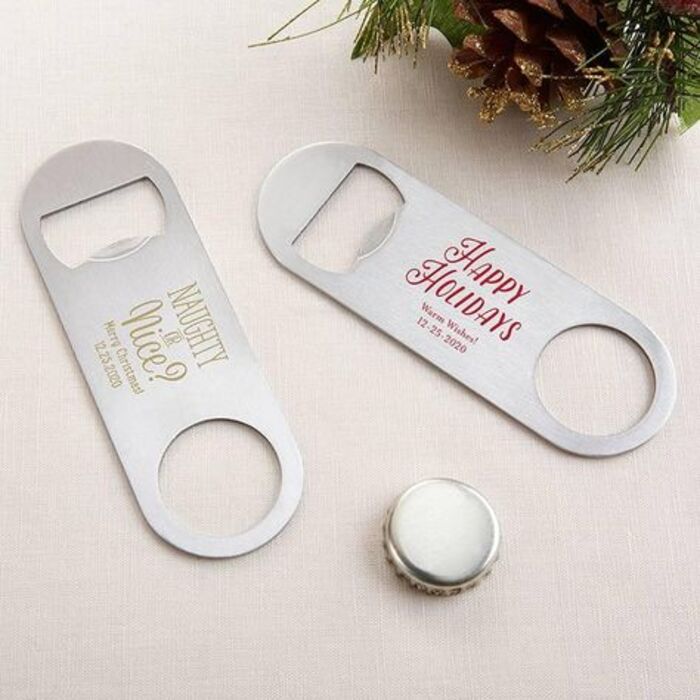 Whether they're personalized with her photo, monogram, or special message, she'll love these bottle openers. Being both practical and personal, they're an excellent choice when you're finding the most unique gifts for her.
30. Personalized Flower Pot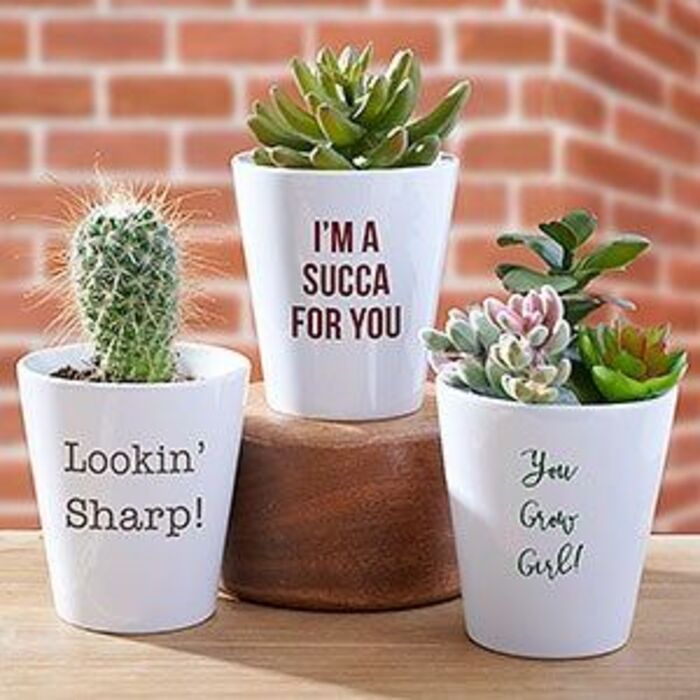 When you're looking for a unique way to express your feelings, you can't go wrong with this personalized flower container. This pot is ideal for a window sill herb garden, and it will also help your love blossom.
31. Engraved Candle Holder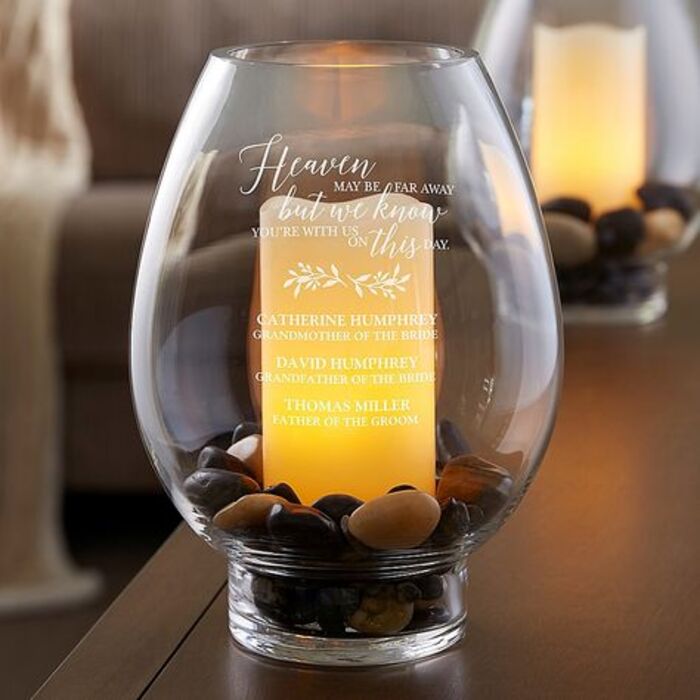 There is nothing better than these hurricane candle holders as beautiful custom gifts for girlfriend. Engrave it with a message to tell her how much she has meant to you from the day you met. This present will bring warmth to her every day.
32. Fancy Wine Gift Card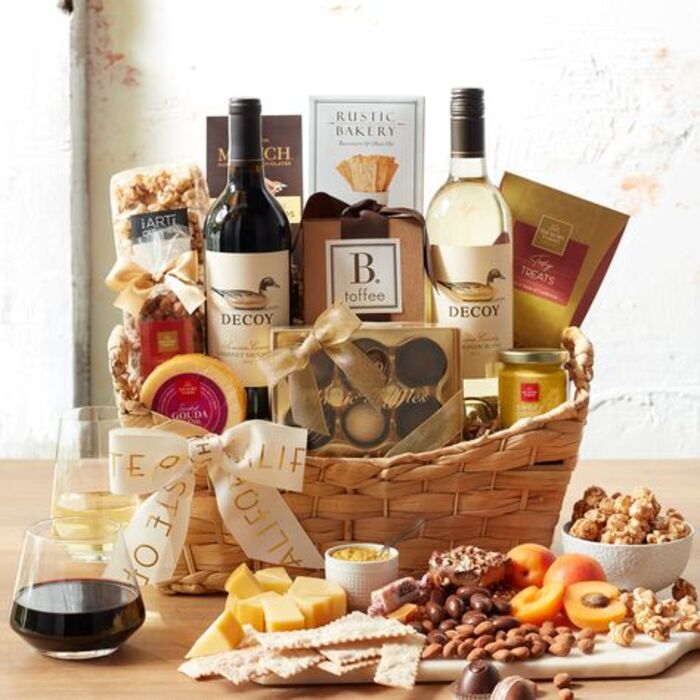 Want to surprise her on her birthday with the best custom gifts for her? A wine gift card will be a delight if she loves tasting new wine and enjoying romantic dinners with you. For a more thoughtful present, include fancy glasses, chocolates, cheese, nuts, and other snacks that she adores. That's how you ensure this gift will be actually used.
33. 3D Illusion Lamp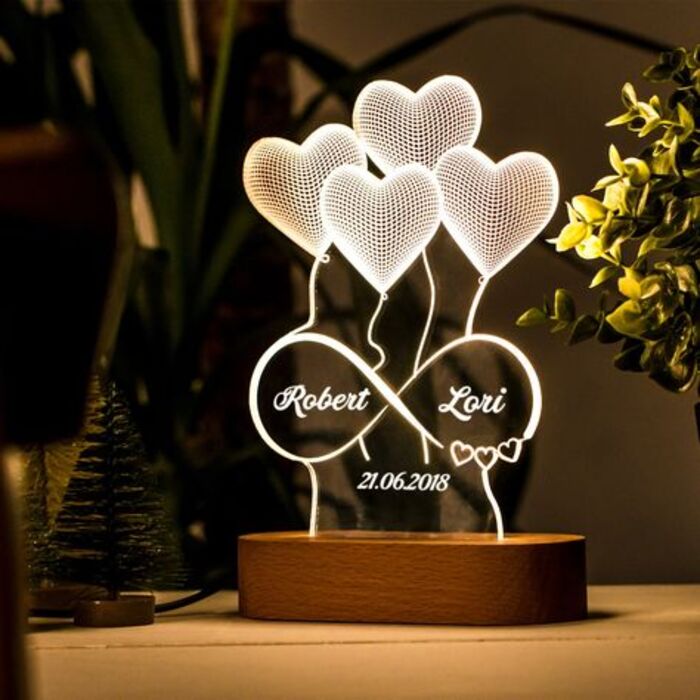 Her favorite memories of the two of you will be captured in this 3D light that's uniquely customized only for her. Add your names and a significant date (wedding, anniversary, etc.) to make this the most memorable keepsake of all.
34. Custom Pet Canvas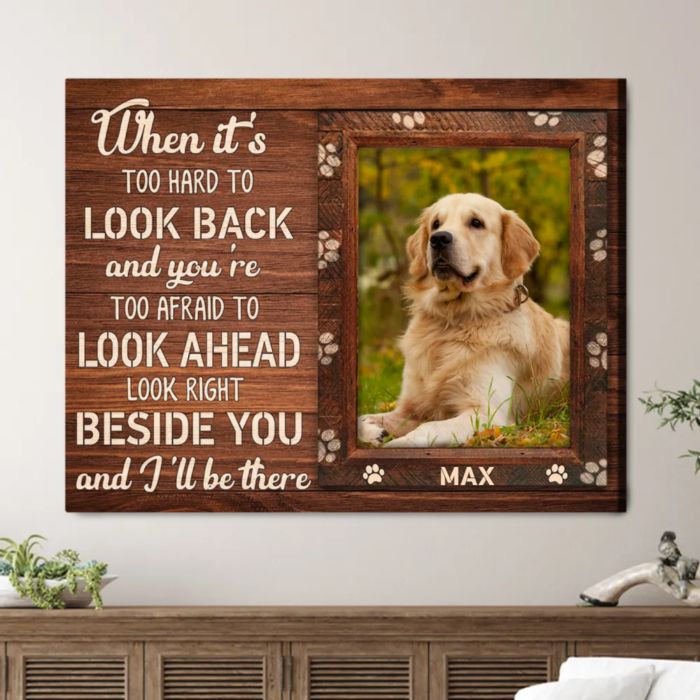 Does your girlfriend have a cute puppy that she loves the most? This custom pet canvas is something that can result in a happy tear on her face, or two. Thoughtful personalized gifts for girlfriend like this print will never go unnoticed.
35. Monogram Mug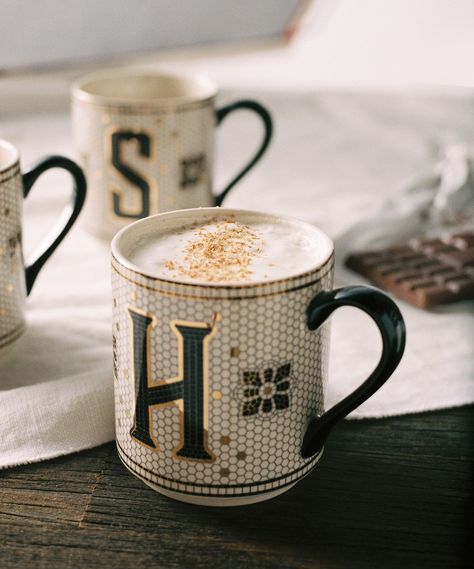 Invest in a mug that she'll cherish for a long time. Her morning ritual will be complete with this gorgeous tiled monogrammed cup. Practical and stunning, this cup is sure to add a bright ambiance to her home.
Read more:
Custom gifts for girlfriend are always an excellent choice when you want to surprise her on her birthday, Christmas, or anniversary day. With this gift guide, Oh Canvas believes that you'll give her the most impressive gifts that she'll treasure for years to come.
If you're more fond of personalized canvas which features your names or photos, browse our site to explore stunning pieces. We'll help you preserve your beautiful memories with the love of your life.