Even in the best of circumstances, it can be difficult to give a gift. Buying something special for your child's significant other might be a difficult task. As long as it isn't an overt display of affection, a gift card can be useful in an emergency. We've compiled a complete list of wonderful suggestions for the gifts for son's girlfriend below. Everything on this list manages to strike the perfect balance between thoughtfulness and individuality without becoming overly sentimental. Keep reading and find the best piece with Oh Canvas.
Best Gifts For Son's Girlfriend Who's Really Into Fashion And Beauty
1. Birth Month Flower Scarf
When you incorporate the flower linked with your child's partner's birth month, it shows that you pay attention to the smallest of details. Gifts for birthdays, holidays, or just because are all good reasons to employ this simple and effective method.
2. Heart Necklace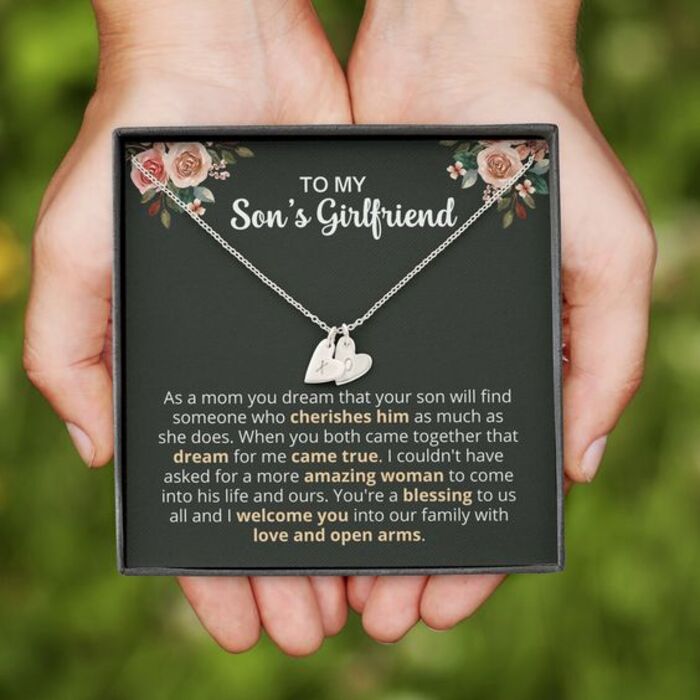 Jewelry can be the best gift for son's girlfriend from parents who want to bond with their new family members. The beautiful design of this heart necklace will warm the heart of your child's significant other and make them feel at home.
3. Lip Balm Gift Set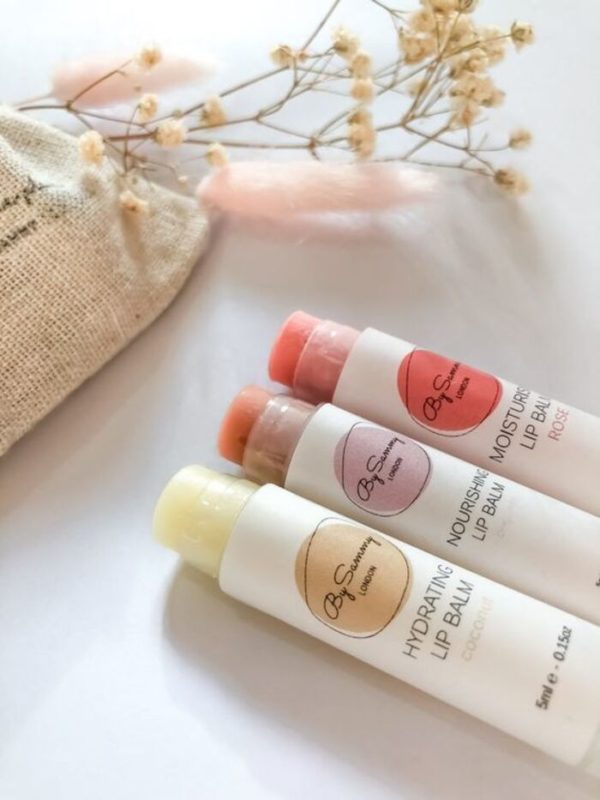 It's possible that you won't have enough time to choose the ideal gifts for son's girlfriend if you're pressed for time. Consider a gift that can be put to good use in order to show your feelings in a meaningful way.
4. Initial Diamonds Bracelet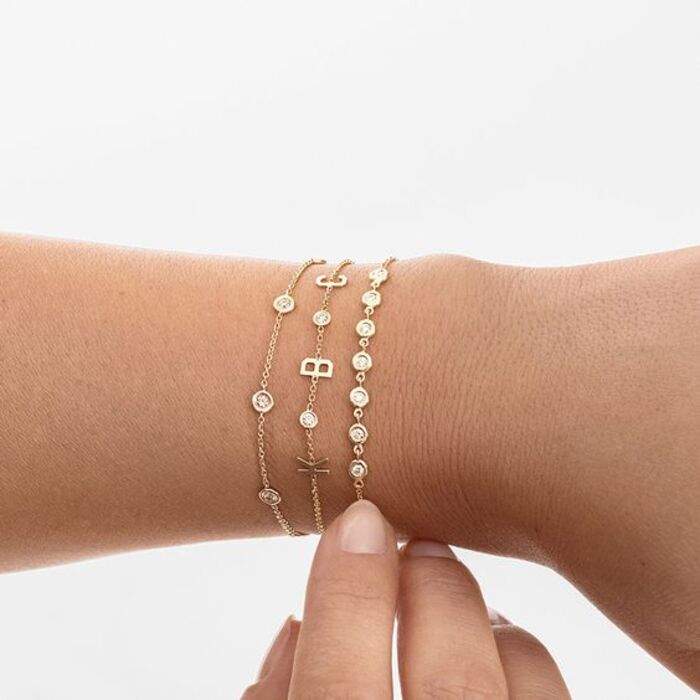 A diamond stone bracelet is a charming idea to add an elegant touch to the presents. A personalized piece of jewelry can convey a person's level of devotion, and this one is likely to do just that.
5. Self-Care Gift Box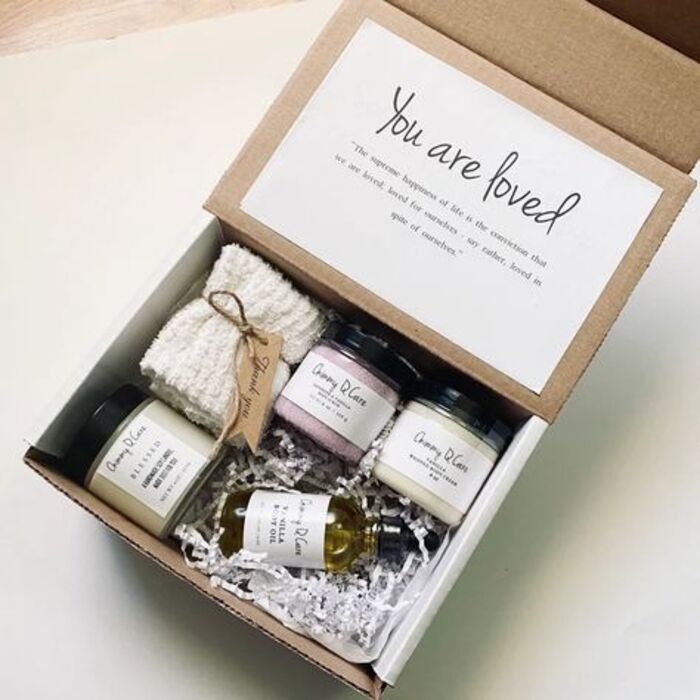 When it comes to looking and feeling your best, self-care is a must! Think about giving a gift box filled with self-care items to your child's partner if you want to teach her how to take care of herself.
6. Satin Pajama Set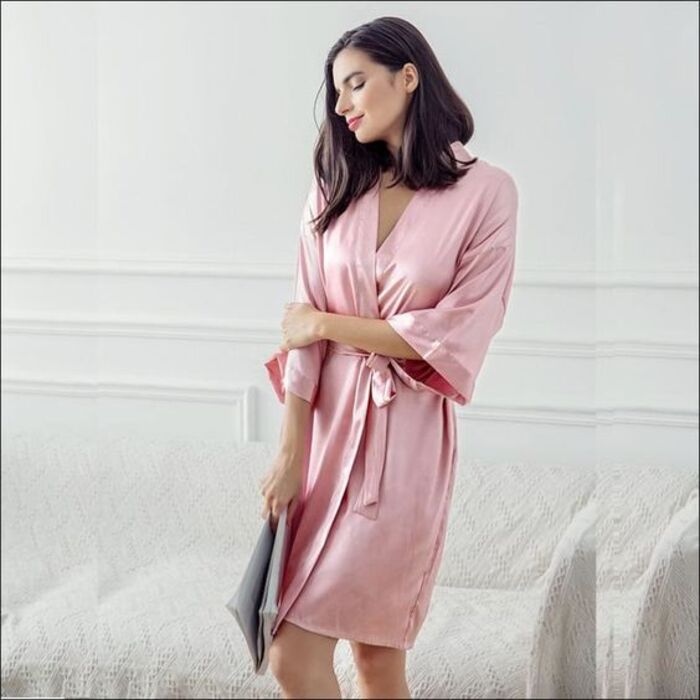 The secret to feeling great is to make yourself as cozy as possible. Pajamas are a great present if you're looking to instill a sense of comfort in your recipient. It's easy to cross someone off your holiday buying list when you give them this silky satin pajama set.
7. Daisy Perfume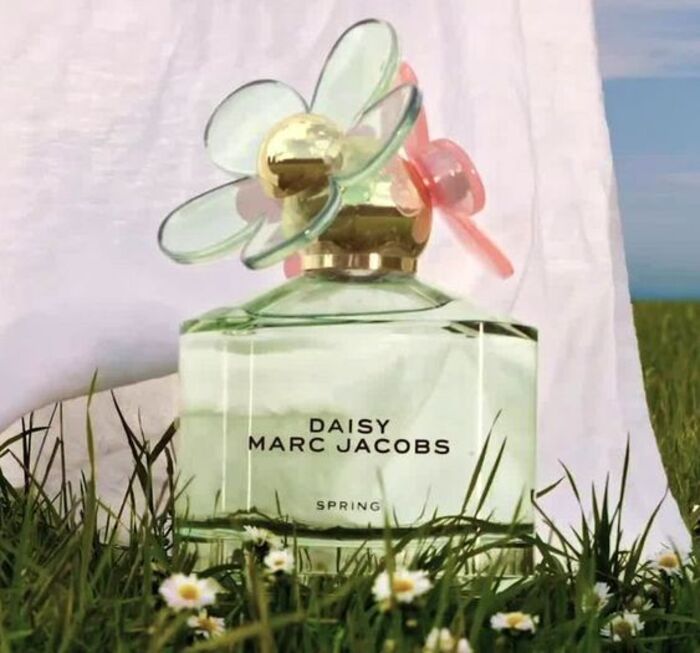 In search of charming gifts for son's girlfriend? This is the kind of gift that will always be appreciated. Make your loved one feel special by gifting them a bottle of Marc Jacobs's daisy perfume as a token of your affection.
8. Smart Watch
Give this to your son's girlfriend and she will be thrilled. With its GPS feature, she may receive calls and respond to texts without having her phone nearby. It's waterproof, so it can monitor her heart rate and blood oxygen level while she works out and track her daily activities.
9. Initial Pendant Necklace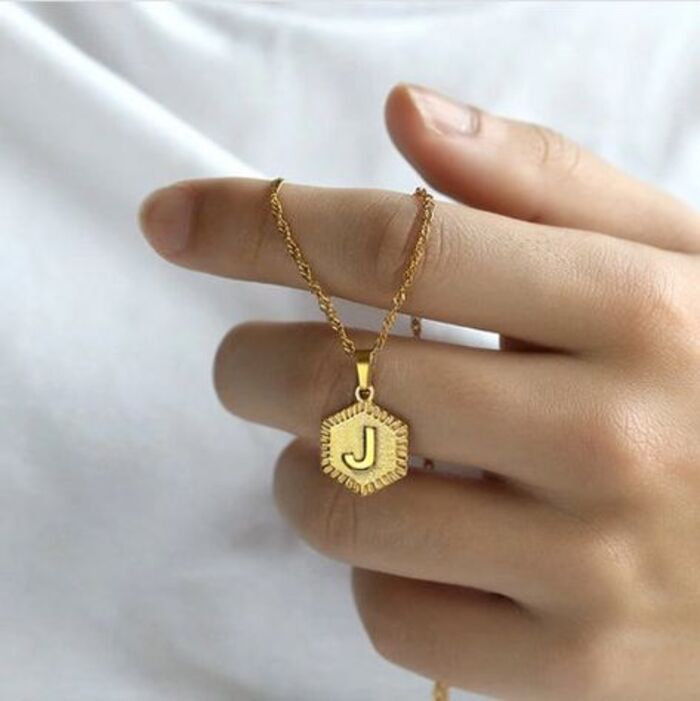 Women adore jewelry and other small trinkets, but they adore sentimental items even more. You may personalize this necklace by choosing the letter you want to crave. This will be one of the best gift ideas for son's new girlfriend that she'll cherish.
10. Luxury Robe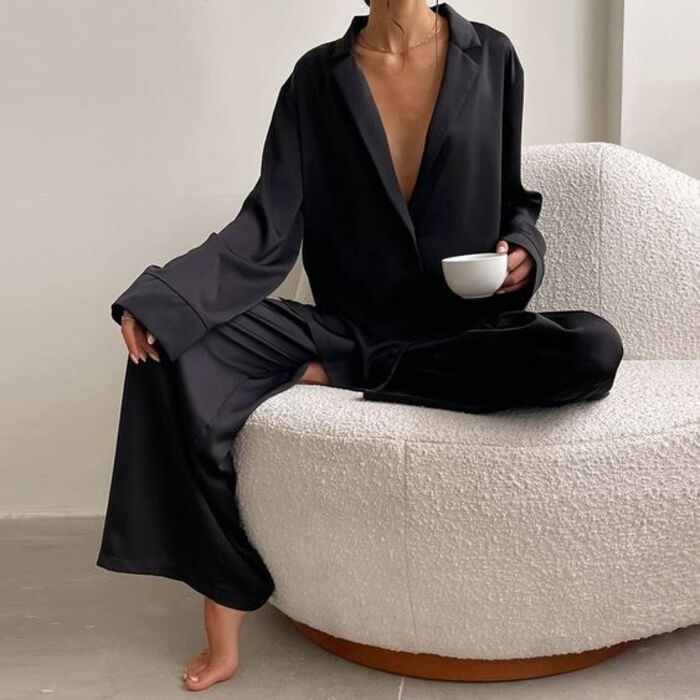 Looking for thoughtful gifts for son's girlfriend from mom? This robe, which is made of cotton, is designed to help you get a good night's sleep. After a long day at school or work, I'm sure she'll be desperate to get some shut-eye in her cozy bed!
>>> Recommend reading: Top 42 Best Luxury Gifts For Girlfriend (2022 Gift Guide)
11. Face Scrubber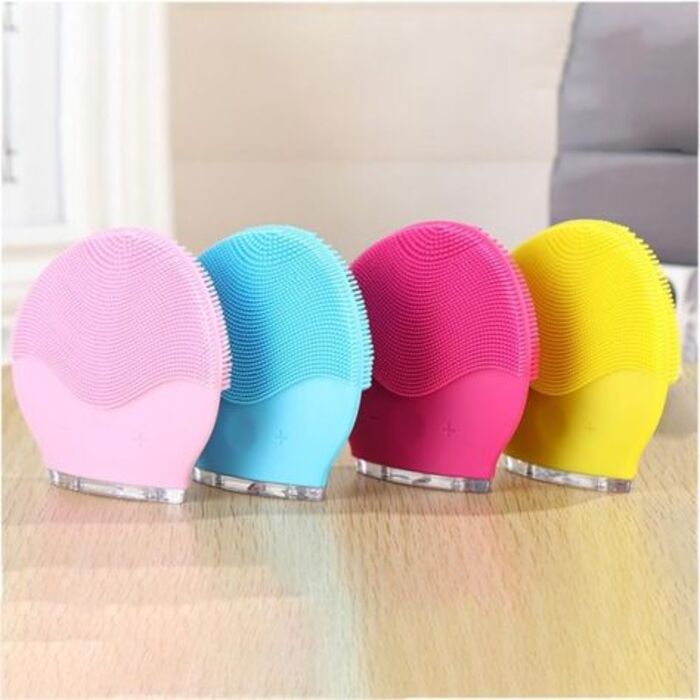 If your son's girlfriend spends a lot of time in front of the mirror, this is the perfect gift for her. Foreo's T-Sonic face scrubber removes up to 99.5 percent of makeup residue, dead skin cells, and blackheads while also minimizing the appearance of pores. Her skin will be brighter, softer, and more radiant in just 3 days with this product. Isn't that fantastic?
12. Cashmere Knit Shawl Wrap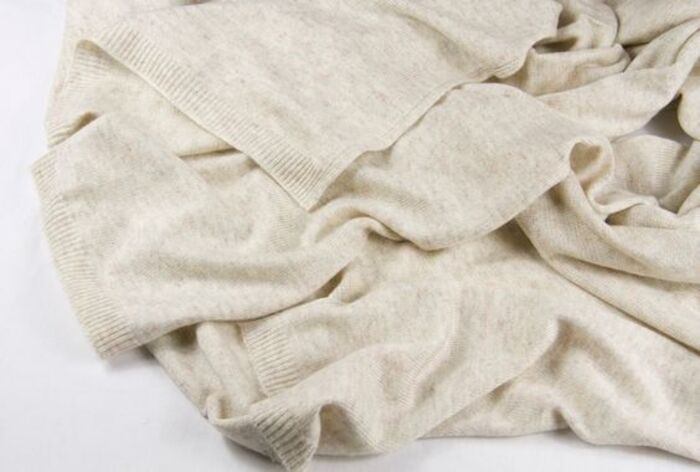 This cashmere-knit shawl wrap shouts motherhood like nothing else! For perfect gift ideas for son's girlfriend, this is a great option. The luxurious scarf not only looks great, but it will also keep her toasty on chilly days. With this thoughtful present, you may show your son's girlfriend how much you love her!
13. Makeup Mirror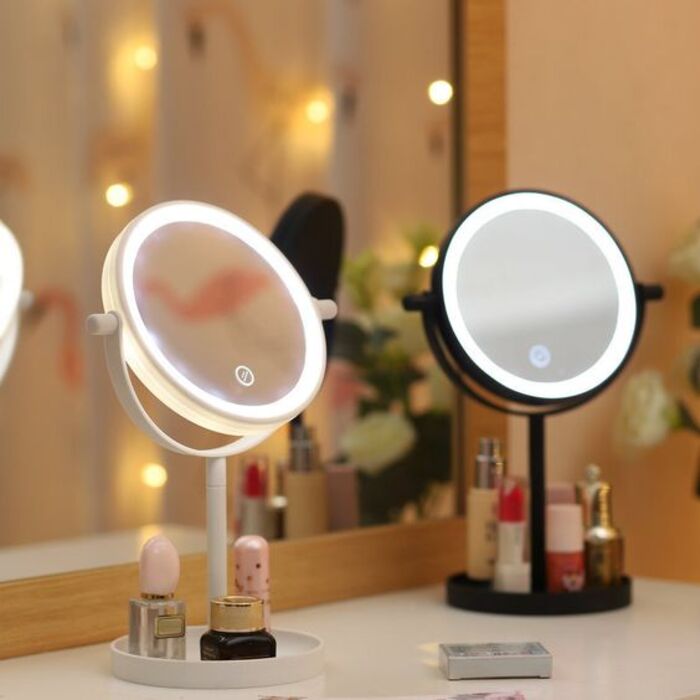 If your son's girlfriend does her makeup every day, this is a great gift for her. This multi-functional makeup mirror allows women to see their facial features, especially the eyes, in greater detail. In addition, a touch sensor switch regulates the brightness of the device's lights, which helps her do the makeup even in a dark or badly lit environment.
14. The Dyson Airwrap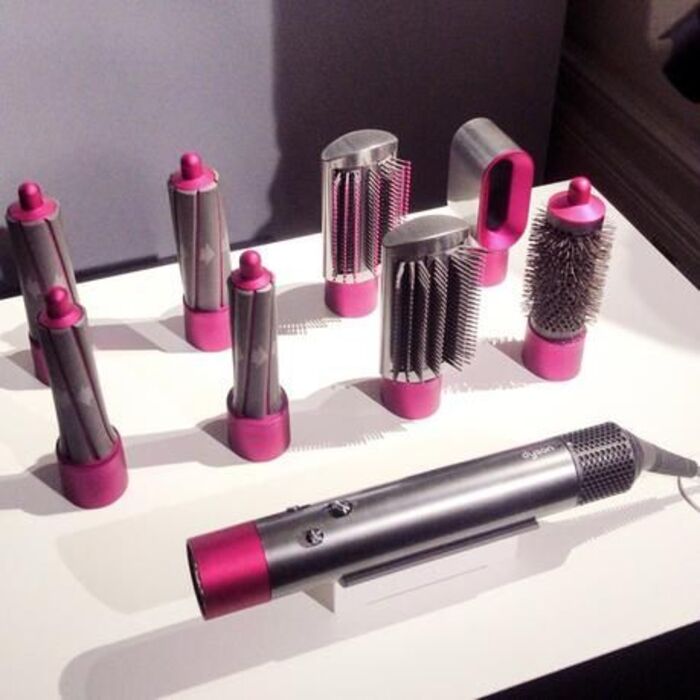 Every woman desires to be able to style their hair at home without having to go to the salon. The Airwrap complete styler features the Coanda air styling and is pushed by the Dyson digital motor, allowing her to curl, wave, smooth, and dry her hair without using severe heat.
15. Yoga Mat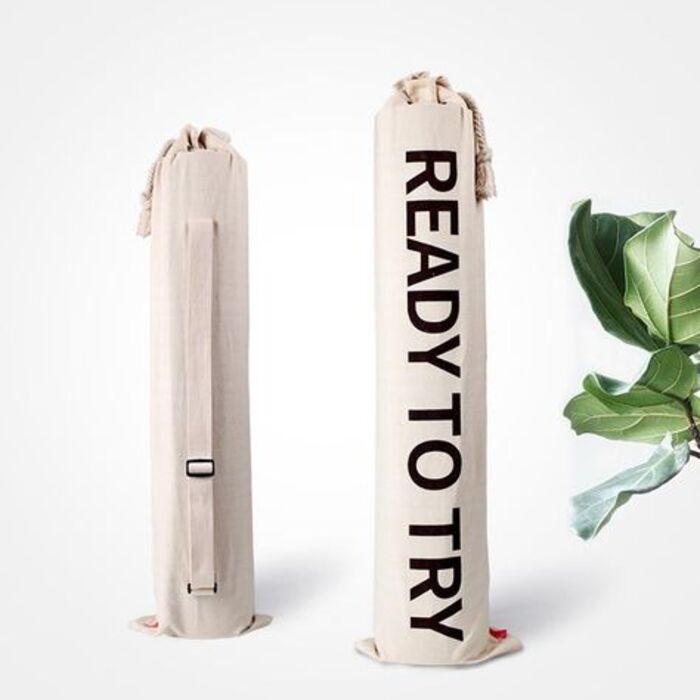 The health-consciousness of your son's girlfriend is a question you should ask yourself. Does she do yoga on a regular basis? If so, this is the perfect gift. Designed for joint protection and unparalleled support, this 100% toxic-free luxury mat is a healthy choice for her.
16. Handcrafted Leather Tote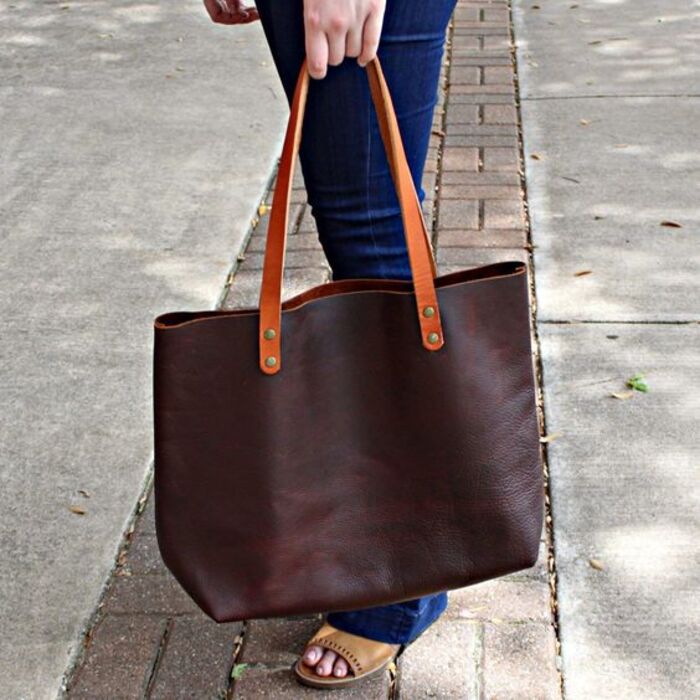 You can't go wrong with a handcrafted leather tote when looking for the best gift for son's girlfriend. This bag features a configurable function that allows you to add zippers or pockets to suit your needs. Comfort and lifetime durability are provided by the 12-inch long, full-grain vegetable-tanned leather handles.
17. Bath Bombs Gift Set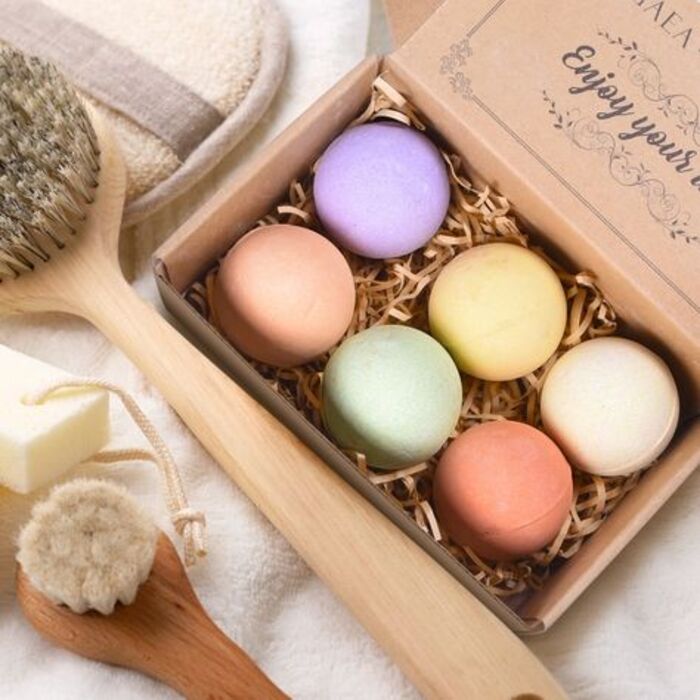 It's a gift that's sure to inspire some self-care, thanks to the handcrafted bath bombs that include lavender, vanilla, strawberry, mango, and more. She'll love her quality bathtime while also appreciating how thoughtful you are.
18. Silk Pillowcases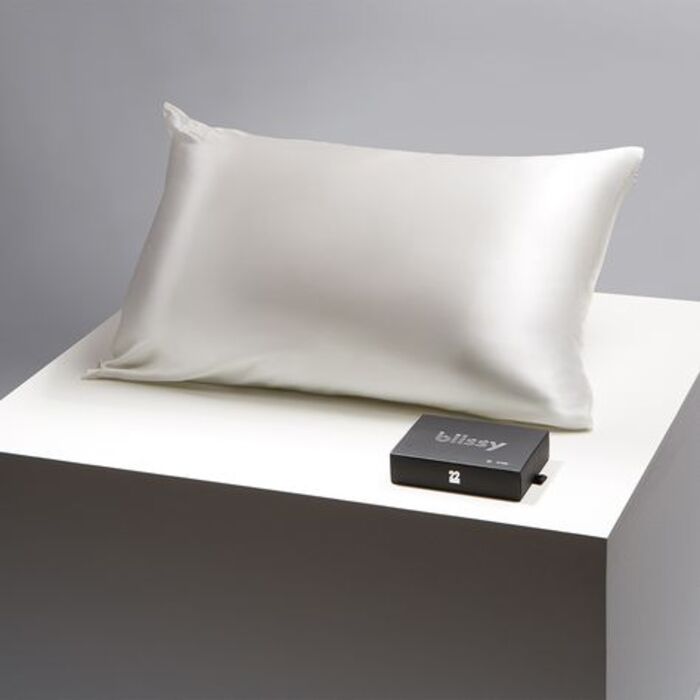 These silk pillowcases are cool gift ideas for son's new girlfriend made of genuine Mulberry silk, which will give their beauty regimen a major boost. Despite the fact that they are made of 100% silk, these garments can be washed in a machine.
>>> Recommend reading: 53 Best Simple Gift For Girlfriend Ideas (2022 Gift Guide)
Cool Gift Ideas For Son's Girlfriend To Elevate Her Home
19. Inspirational Canvas Print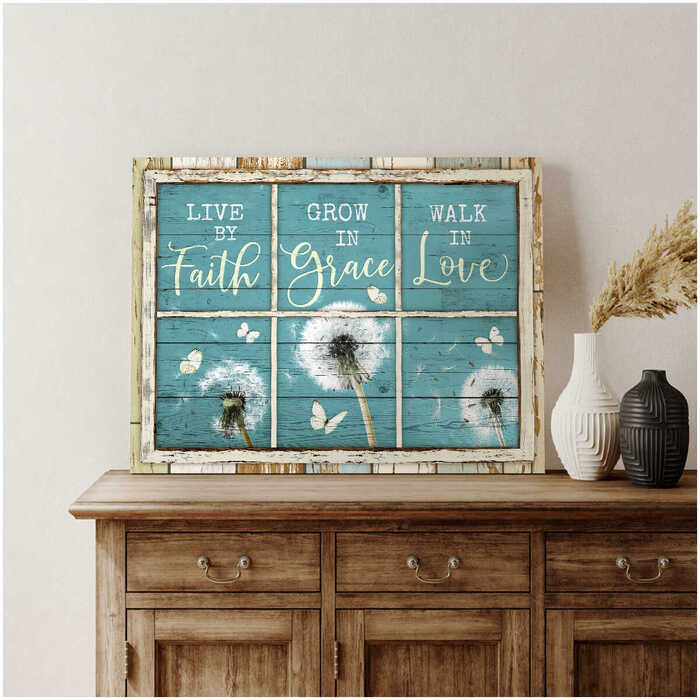 The ideal present is one that accentuates the unique characteristics of the receiver. Consider giving a custom canvas print of your son's girlfriend's likeness as a gift to show how much you value and admire her.
20. LED Book Light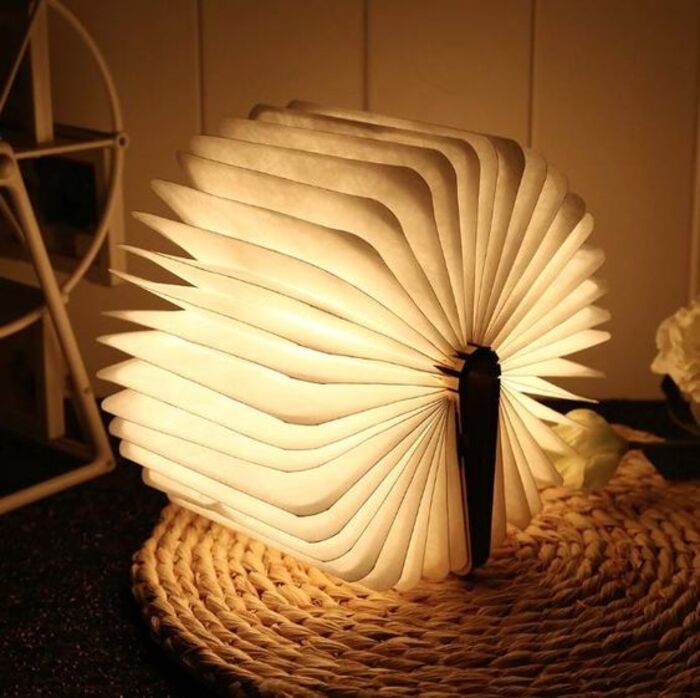 Do you have any ideas for impressive gifts for son's girlfriend, who enjoys reading? It's safe to assume that a folding LED book lamp will be put to good use right away if you know your child's other half enjoys staying up late reading.
21. Bamboo Bathtub Tray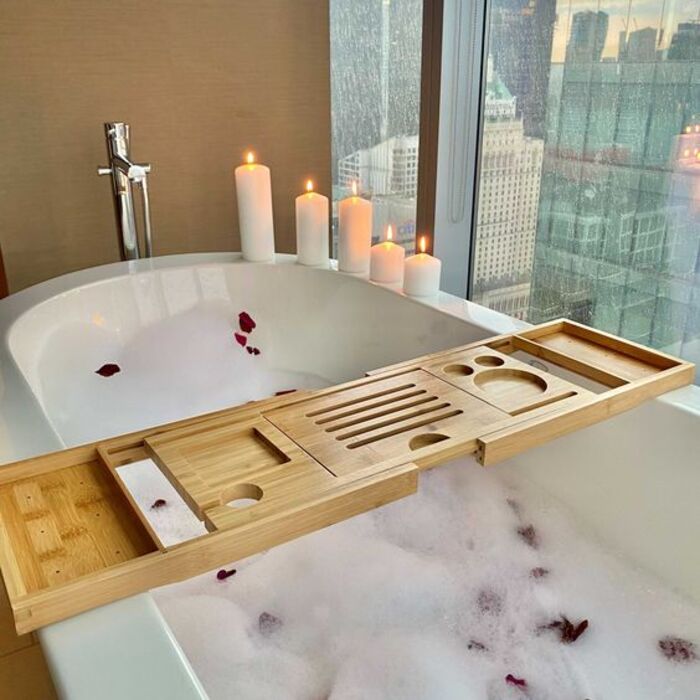 There are a variety of ways to get a present that will help you relax. Your son's significant other will be able to unwind in style with this bamboo bathtub tray. The perfect present combines exquisite craftsmanship with usefulness.
22. Stand for Tablets and Cookbooks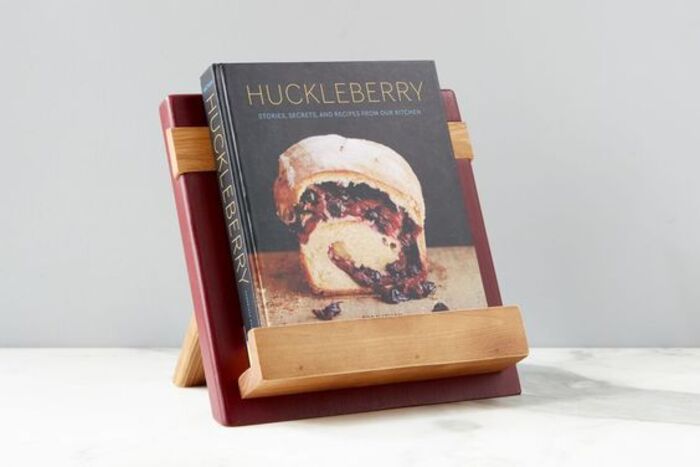 Cooking a meal together as a couple is a wonderful way to strengthen your relationship. With this salvaged wood cookbook and tablet stand, you can make your son feel like a home chef when he cooks with his significant other.
23. Romantic Canvas Print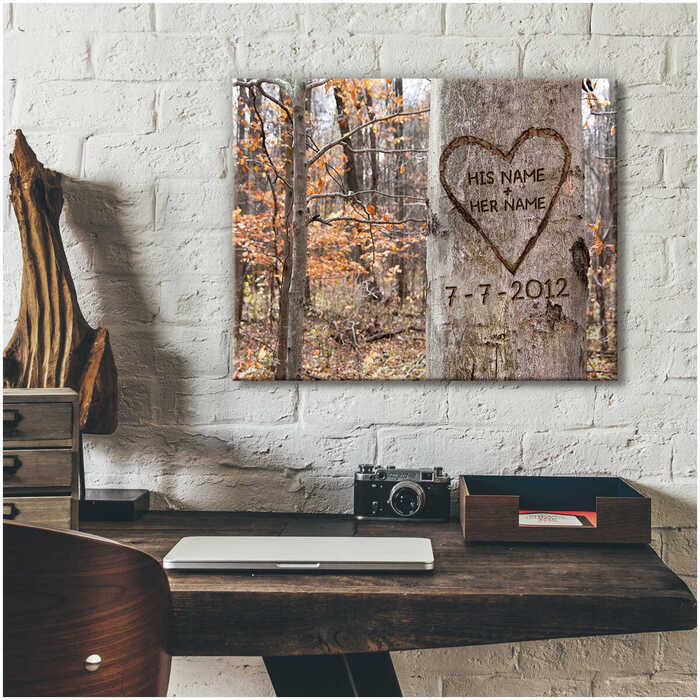 There are several options available to you if you're shopping for brilliant gifts for son's girlfriend from mom. Think of a gift like this print to show your desire and longing to see your son grow up.
24. Jo Malone Diffuser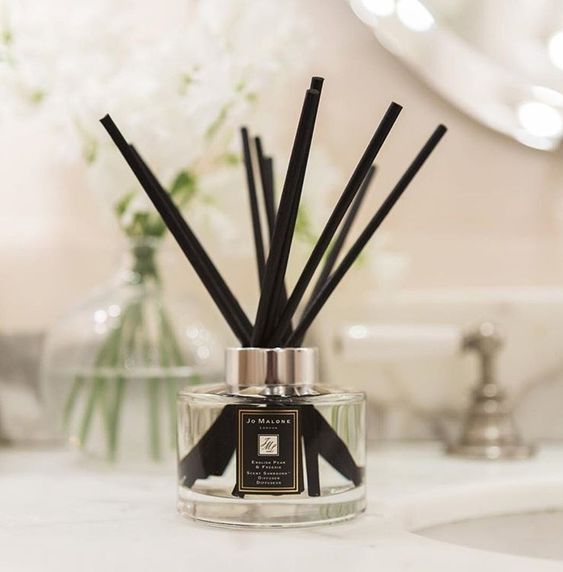 Is your son's girlfriend a huge fan of Jo Malone? If so, the Jo Malone Diffuser is a wonderful graduation present for her. This modest scent from the company mixes the citrusy notes of lime and mandarin to create a delightful scent that no one can resist!
25. Unique Cutting Board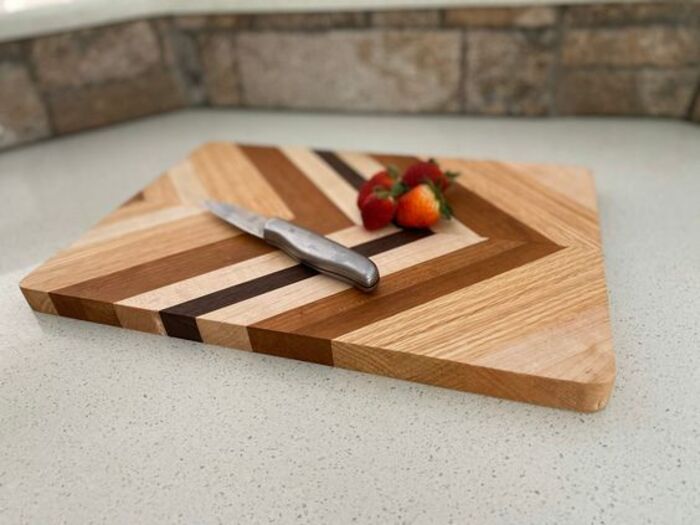 This is one of the ideal gifts for son's girlfriend, regardless of whether or not she aspires to be the next Masterchef. This cutting board is both a work of art and a utilitarian kitchen tool. It'd look great in her kitchen as a decorative accent.
26. Throw Blanket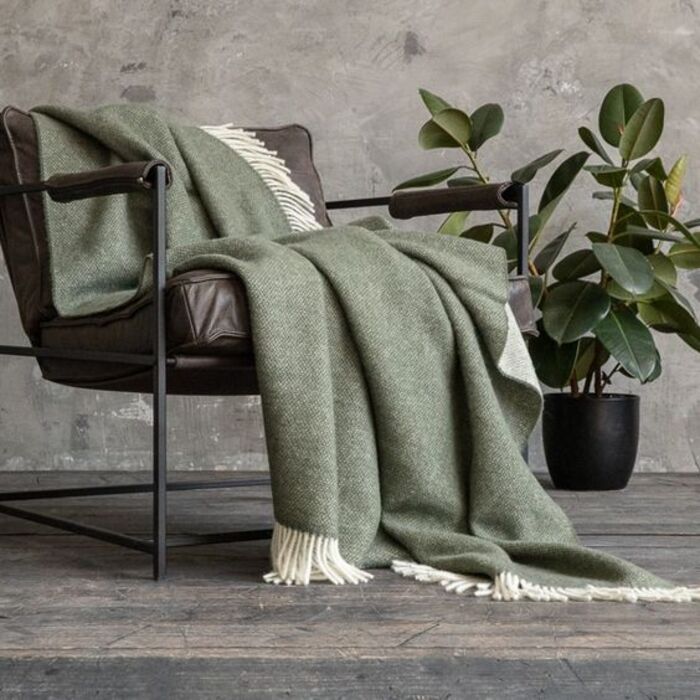 Everyone enjoys receiving a warm, cuddly blanket as a gift. The machine-washable and dryer-friendly fluffy blankets are composed of 100 percent polyester and will come in handy if the weather turns chilly.
27. Wireless Chargers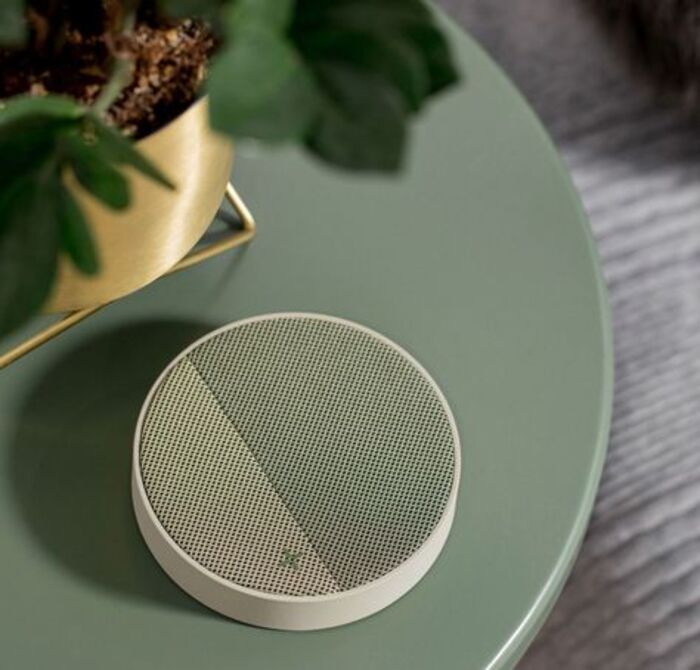 Whether you're shopping for a birthday present, a holiday present, or something else entirely, the newest technological gadgets are always surprising gift ideas for son's girlfriend. Charging her smartphone wirelessly on her nightstand, desk, or entry table will be a breeze with this little device.
28. Makeup Organizer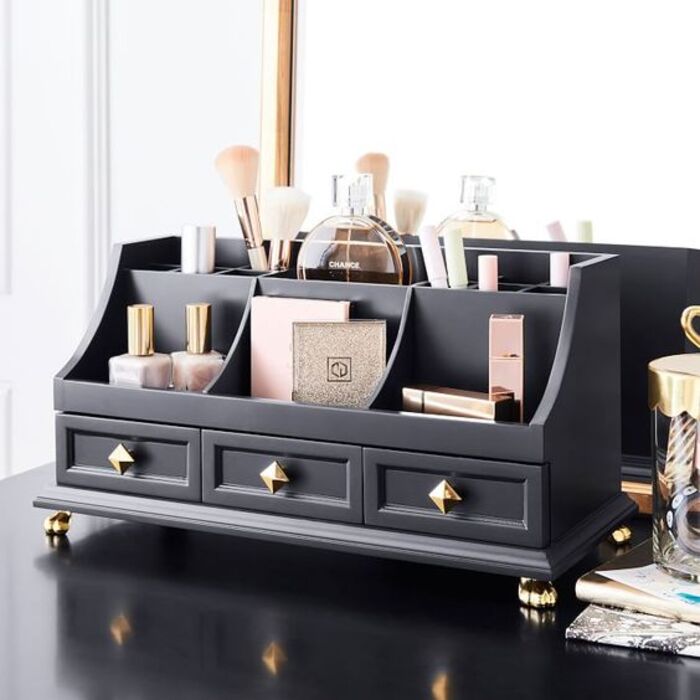 Make their mornings a lot easier with this convenient makeup organizer. A full 360-degree rotation and lots of storage for all of their favorite products make this beauty organizer ideal.
29. Custom Trinket Tray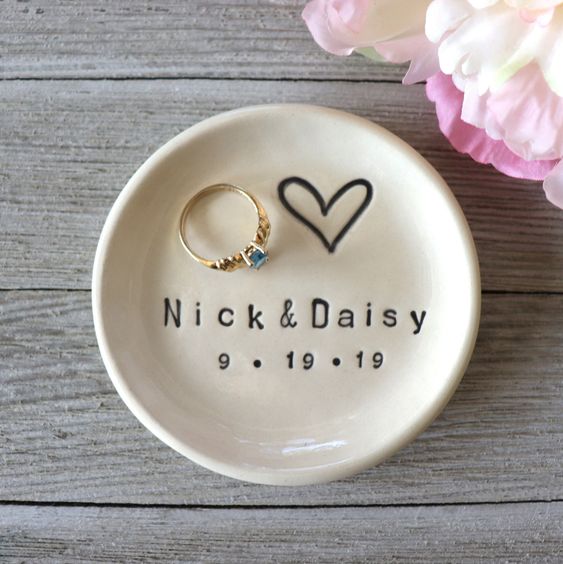 Keys, jewelry, and other little trinkets need a home, and that makes this trinket tray the best gift for son's girlfriend that she's ever received. You may put this leather tray almost anywhere and it will look great. The script monogram adds a personal touch to the gift.
30. Wooden Blank Recipe Book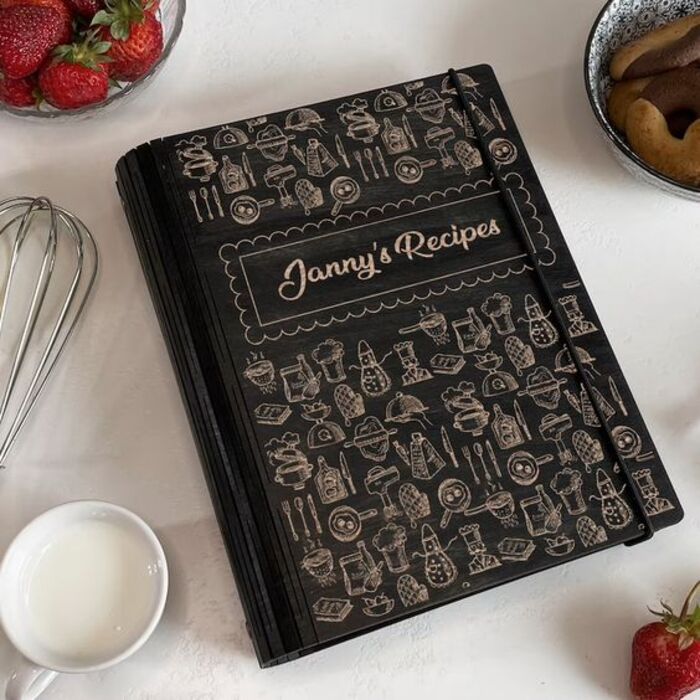 With this recipe book, you may help them create a new family tradition. You can also use it to keep track of family recipes that have been passed down through the generations. This is much better because it's customizable, so they can make it their own.
>>> Recommend reading: 45 Best Gifts For Long-Distance Girlfriend To Show Your Love
Gift Ideas For Son's New Girlfriend To Make Her Life More Interesting
31. She Believed She Could Mug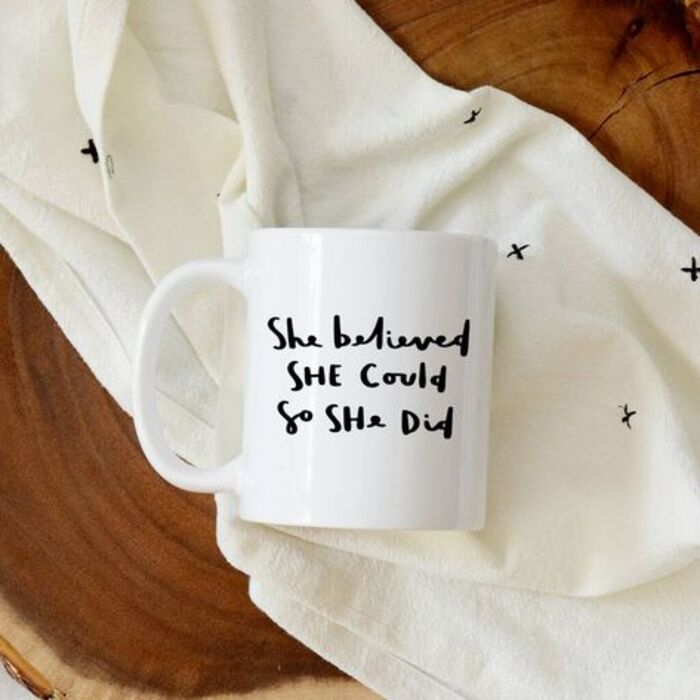 Is your son's girlfriend graduating and you need a gift for her? An excellent choice is one that offers little motivation. This mug includes a beautiful saying that is sure to bring a smile to her face and make her feel as though you are rooting for her every step of the way.
32. Personal Planner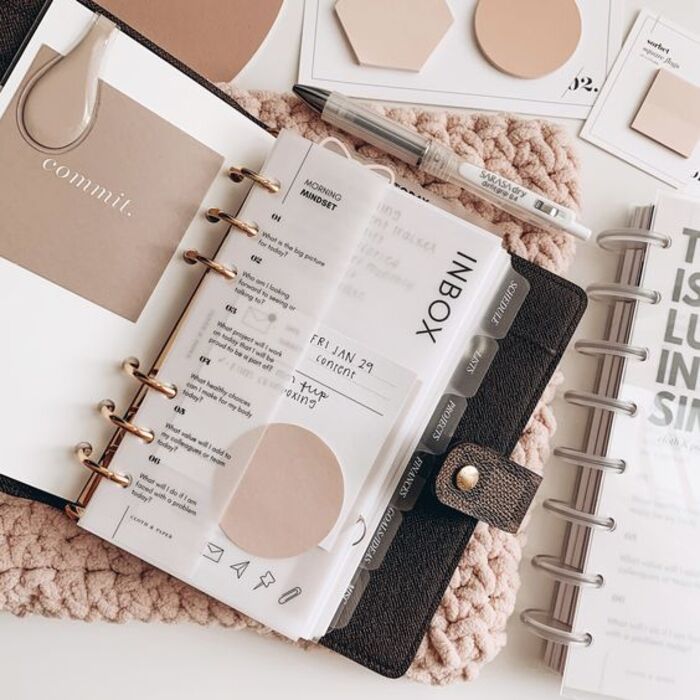 Every parent wants the best for their child. Gifts for your child's girlfriend or boyfriend may be an appropriate way to express this sentiment. Everyday life can be improved with the help of this planner.
33. Candle-Making Kit Set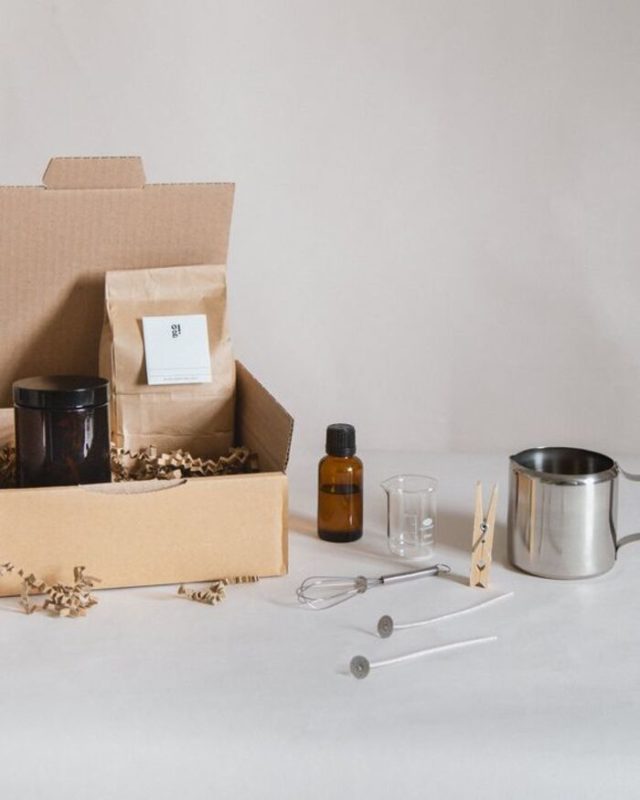 Think about gifts for son's girlfriend from mom that will engage the recipient's active mind if you're shopping for this type of person. A candle-making kit is a great way to give something that is both useful and fun to make.
34. Chocolate Truffles Box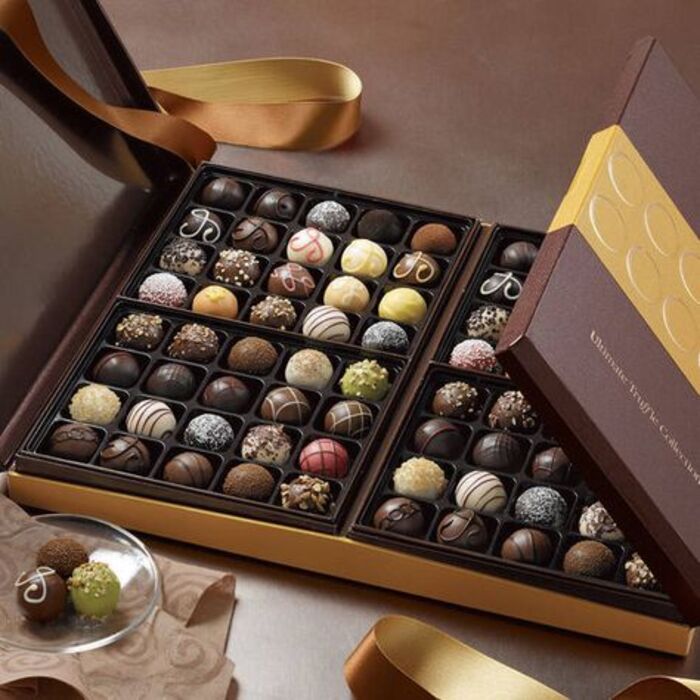 Gifts for people you don't know very well are often best purchased with a traditional fit in mind. A chocolate truffles gift box is a timeless gift that is sure to be appreciated. In addition, it's a lovely way to say "Hello".
35. Book of the Month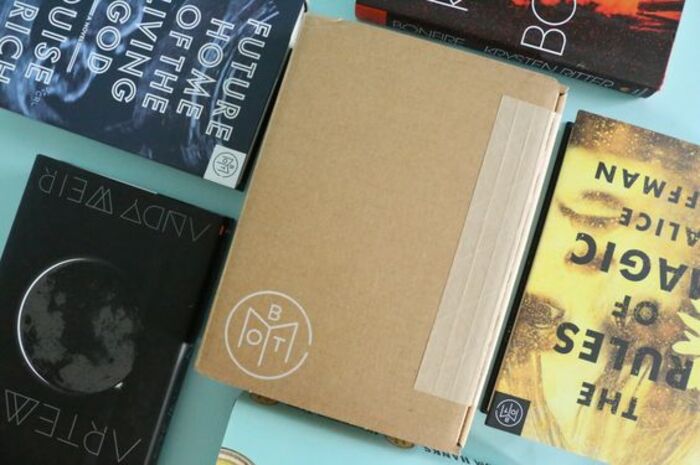 A book makes a thoughtful gift for someone who is constantly drawn to the written word. Sign them up for a subscription to a book of the month club to take this concept to the next level. It's a lovely approach to demonstrate your interest in what they have to say.
36. Custom Initial Mug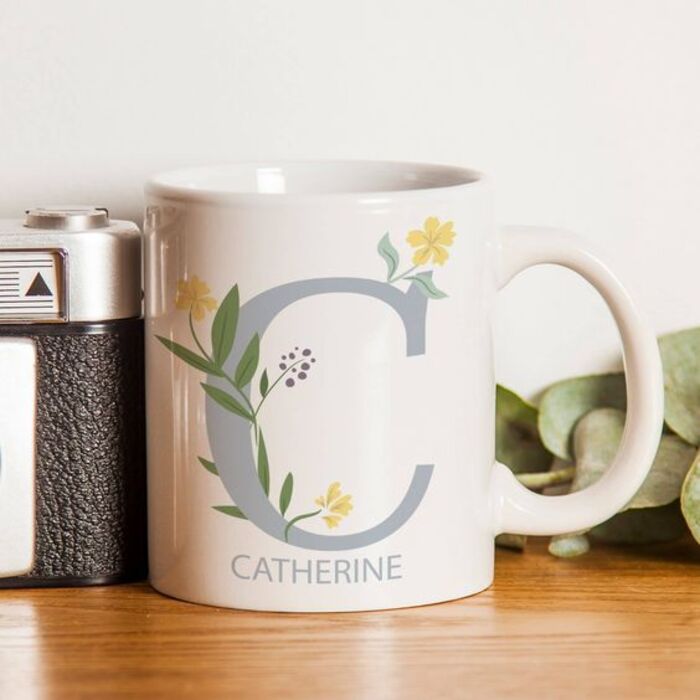 It's a great choice if you're looking for unique gift ideas for son's new girlfriend that captures the essence of your relationship with the recipient. In a pleasant and soothing way, your son's significant other will think of you whenever he or she has a cup of coffee, tea, or cocoa.
37. Adorable Lunch Box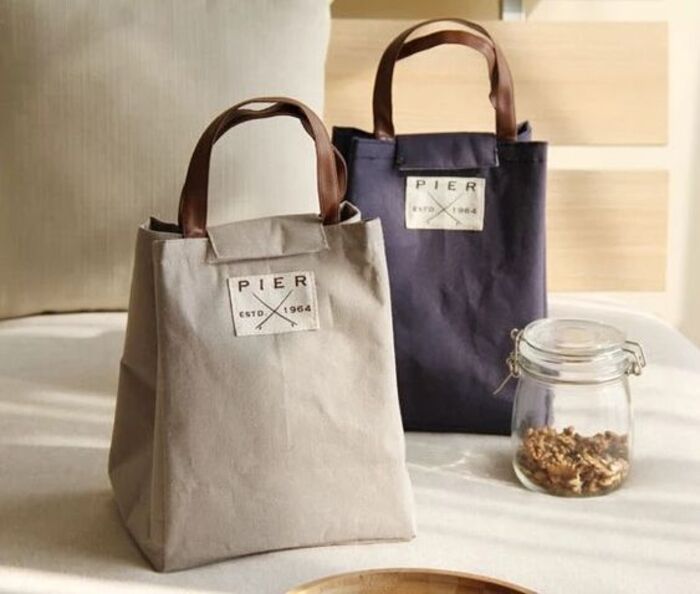 Do you know if your son's girlfriend enjoys cooking as much as she claims? This lunch tote would be a wonderful gift for her if that's the case.
38. Travel Pillows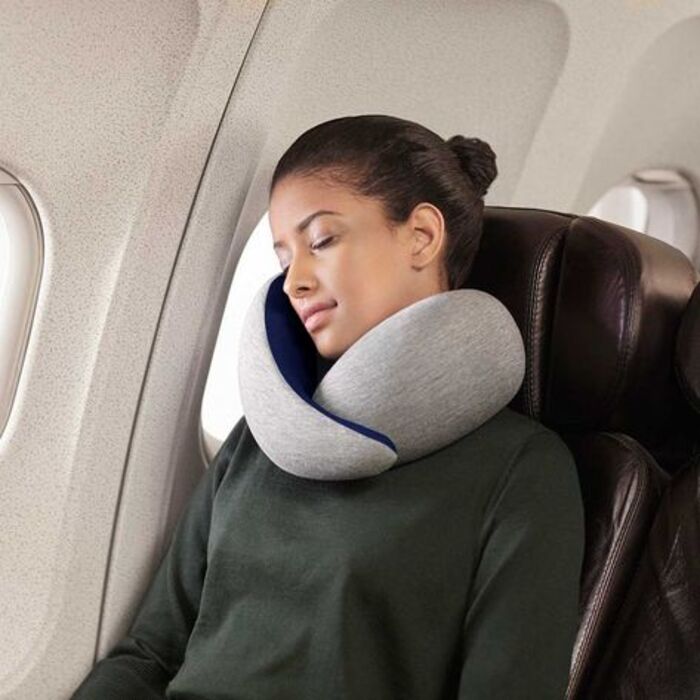 Do you know how often she travels? It's a great idea to get her a travel pillow as the best gift for son's girlfriend from mom. With hidden head support and extra soft cushioning, it allows her to sleep in a more comfortable posture.
39. Outdoors Speakers
At any time and in any place, the tiny portable outdoor speaker from Bose has a clear and strong sound system and a long-lasting battery that allow users to be in party mode at all times. They can also make and receive phone calls without having to hold their phone in their hand, which is a unique feature compared to other Bluetooth speakers.
40. Coffee Subscription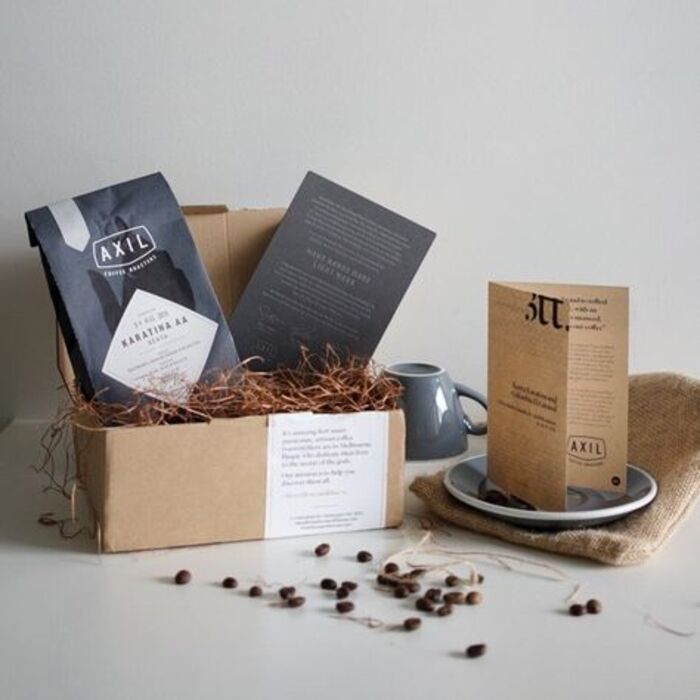 Coffee of the month subscription can elevate their coffee-drinking experience if they're a fan. It's easy to get your hands on the best coffees from across the world with Atlas Coffee Club's doorstep delivery service.
41. Kindle Paperwhite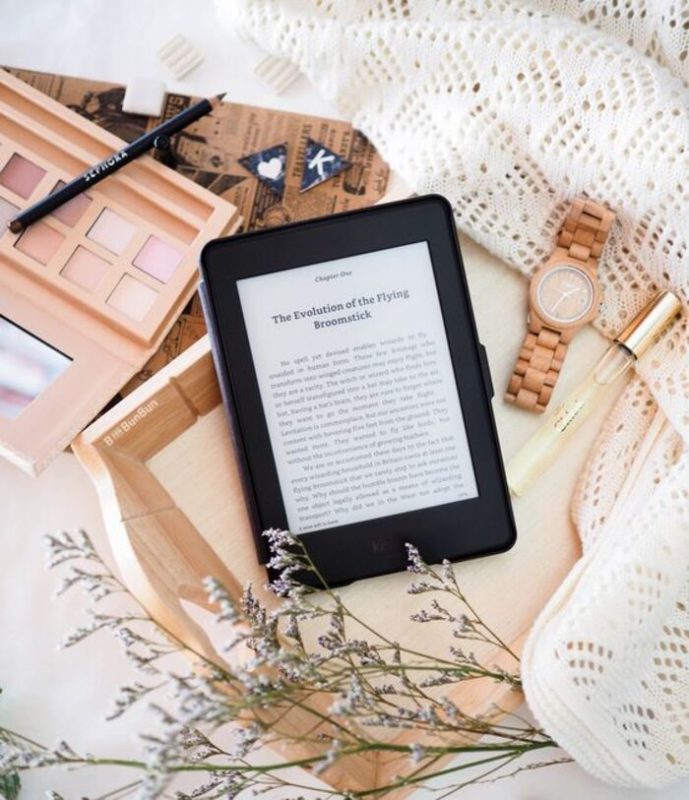 Choosing a new book is usually a difficult decision for a bookworm. Whether they prefer to read on paper or not, they won't have to worry about running out of books to read when they have the Amazon Kindle in hand. Don't miss out on this brilliant idea while looking for charming gifts for sons girlfriend from mom.
42. Reusable Water Bottles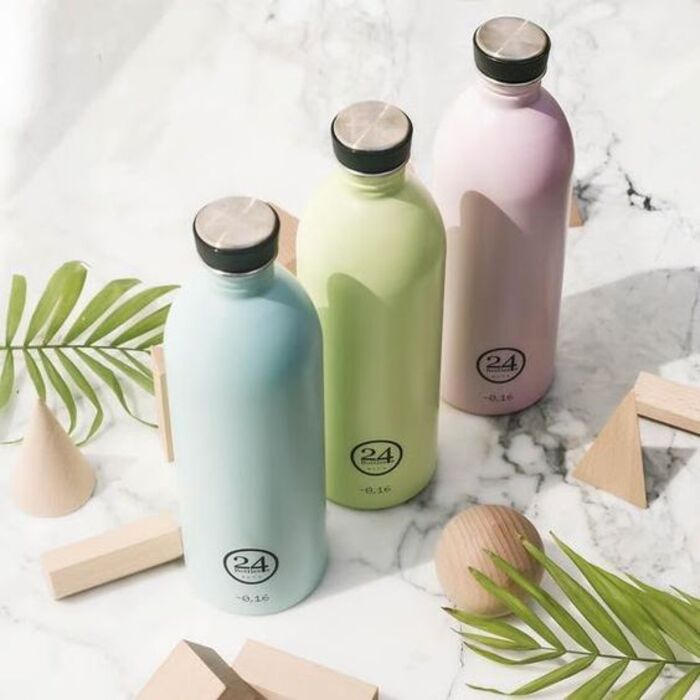 Students, hikers, and commuting workers all rely on reusable water bottles. There are a variety of matte, pastel, and monochrome styles, as well as a stainless steel version, to choose from. What's the icing? Have the water bottle personalized with their name to make it more special.
Read more:
When it comes to finding the perfect gifts for son's girlfriend, there are a few things you can do to ensure that you're making a good impression. Your son's girlfriend would enjoy any things you give her as long as you put in the effort to find them. With this inspirational archive by Oh Canvas, we believe that you'll leave the best impression on her at any meeting.