Did you do something that makes your girl upset and angry? Are you finding a way to apologize to her and express how sorry you are? Well, actions speak louder than words! Besides telling her you regret now and ask for forgiveness, giving her a special gift is how you make sure that she'll smile. Oh Canvas's here to give you the coolest I'm sorry gifts for girlfriend that will help her heal the pain. Read this gift guide and you'll find something cute to wrap for your sweetheart!
Personalized apology gifts for girlfriend
1. Apology Chocolate Box
When it's handcrafted, an "I'm sorry" present in the form of chocolates is likely to capture her attention. Giving her something sweet will show how horrible you feel about letting her down. Hopefully, by the time she gets to the last taste, she'll have forgotten all about what you've done.
2. Funny Candle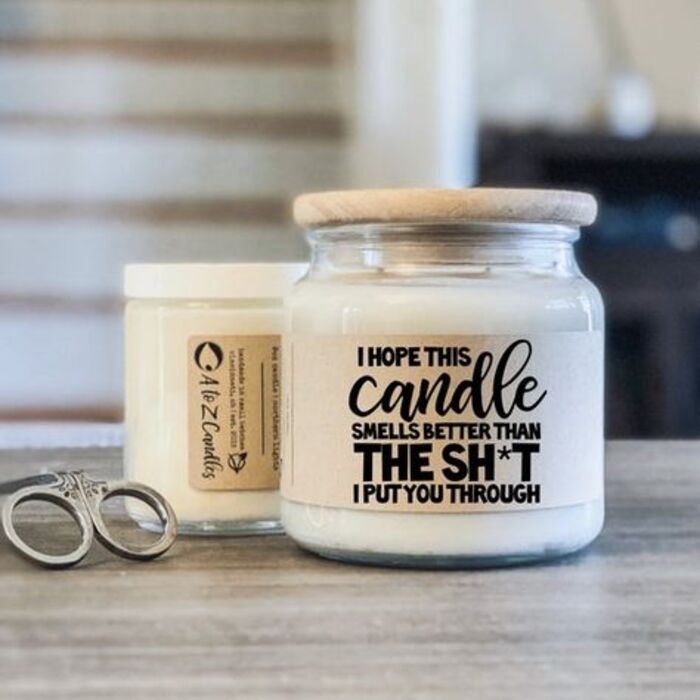 Because you committed a mistake, are you contemplating sending unique apology gifts for girlfriend? This funny scented candle is all you need to help her relax and lower her anger when she lights it in her room. Don't hesitate, it's time to give her a hug and some comfort.
3. "Forgive Me" Card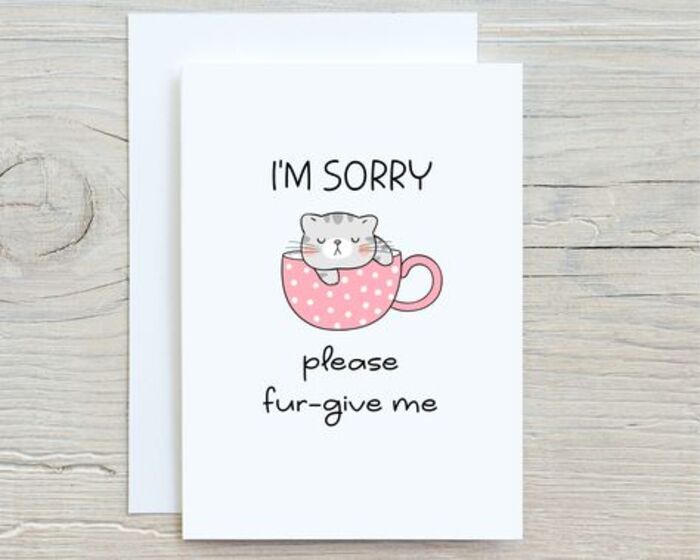 If you and your girlfriend have been into an argument, sending her a lovely card can be the answer. It'll be something she can keep on her desk as a memento of your remorse for what you did wrong. To be honest, one of the best ways to apologize to your girl is to just accept responsibility for your actions, and give cute I'm sorry gifts for her.
4. "Thank You For Tolerating Me" Mug
Even you know that you're a difficult person to live with. The best way to thank your soulmate for putting up with your antics for so long is to buy her a mug to say you're sorry. Everything will be fine if she believes that you can change for the better.
5. "I Love You The Most" Canvas
She'll have a hard time staying angry if you go all out with cool I'm sorry gifts for your girlfriend on her birthday and make it grand and romantic. That's just how women are; they want to be recognized and loved. With this "I love you the most" wall art, your girl will be reminded every day that you can't live without her.
6. Forgive Me Bracelet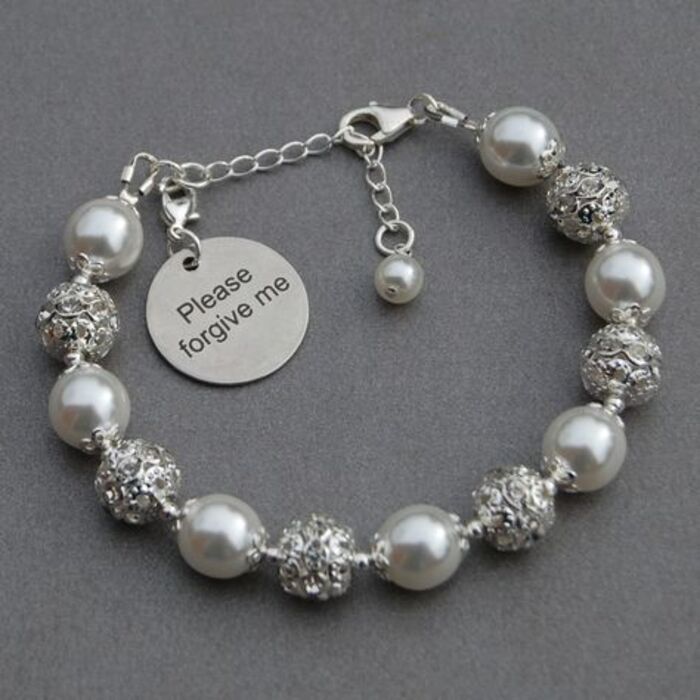 After a quarrel with your girl, this bracelet is a small hope for things to get better. A simple piece of jewelry with a lot of sentimental value will be greatly appreciated by her. When it begins to fray, it's a sign that the good things are nearing.
7. "God Knew My Heart Needed You" Canvas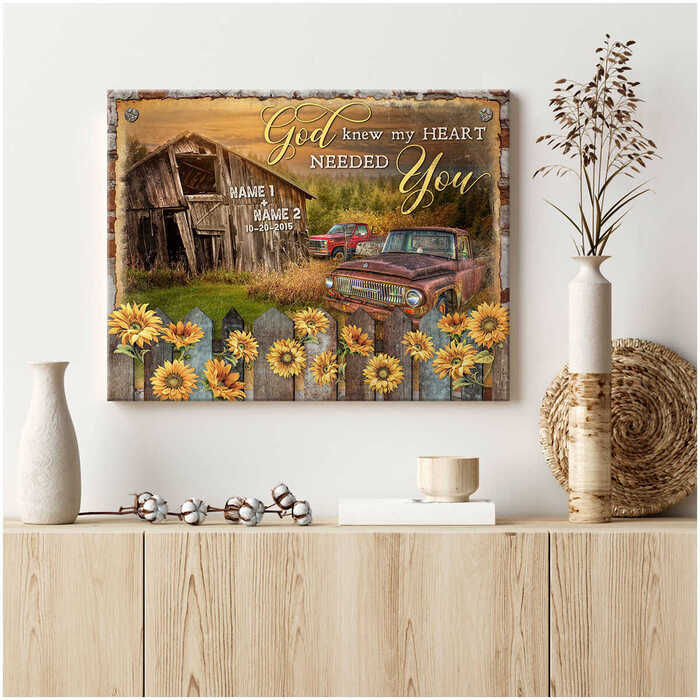 It's brilliant to use this heartfelt canvas to express your regret to your girlfriend. Sweet and vintage as it is, this print is one of the coolest apology gifts for girlfriend that tend to warm her heart. She'll appreciate how well it conveys your sentiments.
8. Custom Trinket Dish
Is she prone to misplacing her items? Jewelry, keys, and coins can be stored in this trinket dish. In addition, it will reduce the likelihood of future disputes stemming from missing borrowed things. To make this gift more impressive, personalize it with her name or initials. That's how you let her know that she's the one and only love in your life.
9. Personalized Spoon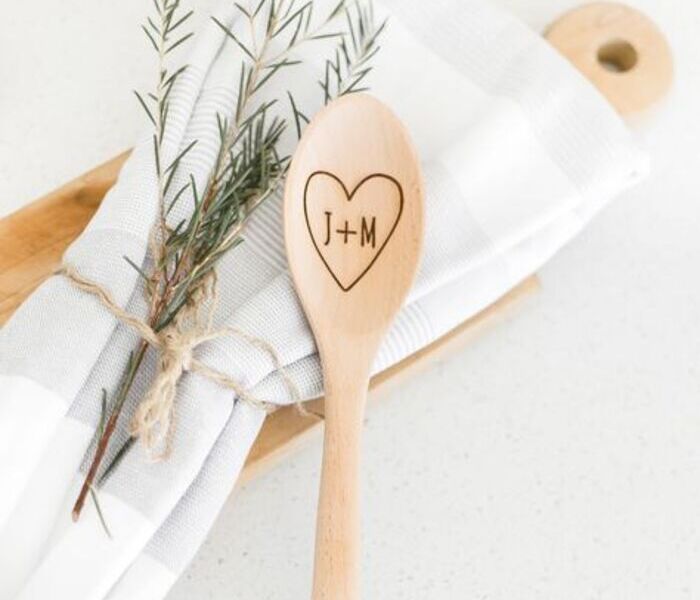 On the hunt for the best I'm sorry gifts for her? For those who use spoons every day to eat their cereal or ice cream, an apologetic present like this is sure to bring a smile to her face. A high-quality engraving with your initials, a heart, or "I love you" will make a lasting emphasis on your gift.
10. "I'm Sorry" Necklace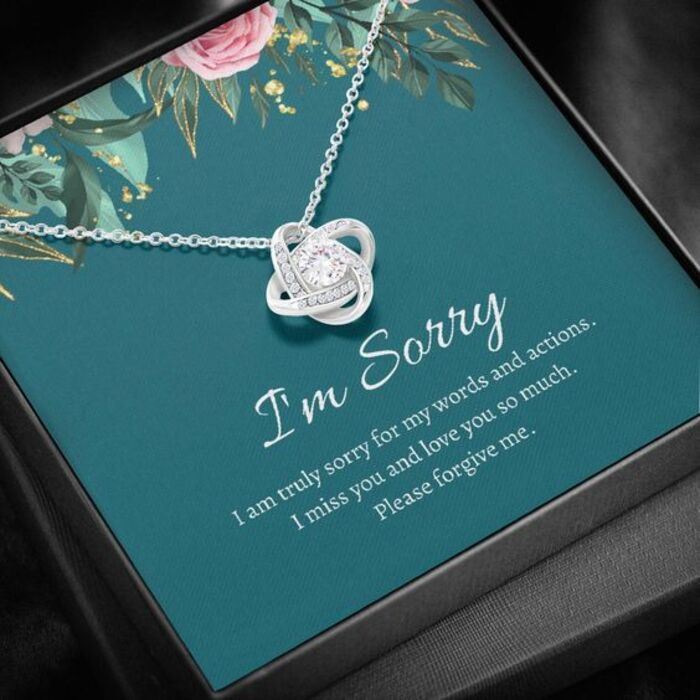 When you've done something wrong, this apology gift suggestion will be appreciated because actions speak louder than words. With this necklace, you may salvage a loving relationship with your girlfriend and make it even stronger. She'll be more willing to forgive you if she keeps your gift near at hand.
11. Engraved Compass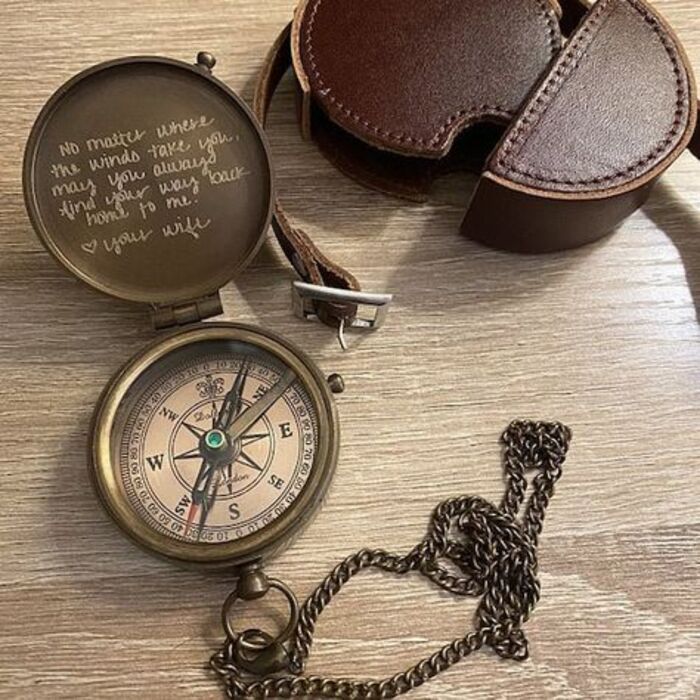 You may feel conflicted when you contemplate life without your significant other. When you want to express your regret, hand her this compass to help her realize how important she means to you. Being antique and customizable, you're bound to give your girlfriend the most unique present that she's received so far.
12. Wooden Musical Box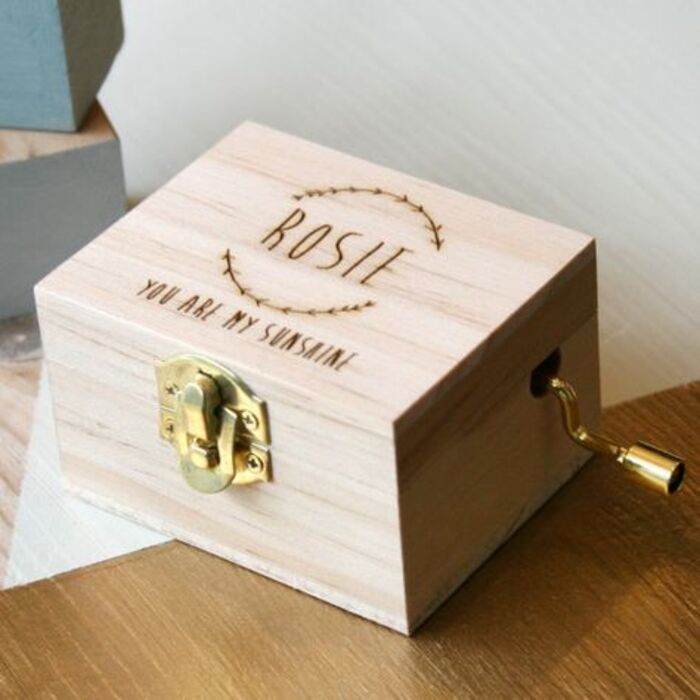 This is a great present for anyone who enjoys listening to music. When she opens the lid, the song "You Are My Sunshine" begins to play. Listening to the song and she'll realize she'll the most important thing in your life. Being beautiful carving and clear sound, it's one of the best apology gifts for her that you can't miss.
>>> Read more: 35 Sexy Gifts For Girlfriend To Have A Much Hotter Holiday
Best I'm sorry gifts for girlfriend: Gift box and basket
13. Succulent I'm Sorry Gift Box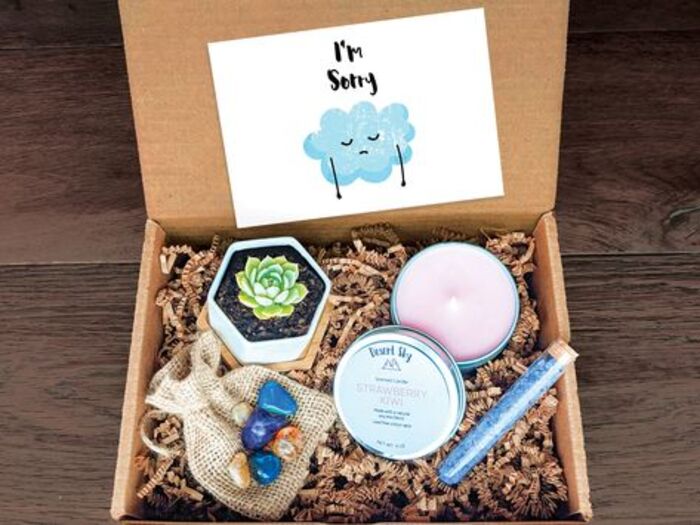 This is a terrific present for her if she likes puns. A beautiful succulent and a sorry letter are included in this lovely box. For the severity of your blunder add extra elements to make this gift more stunning and charming.
14. Spa Gift Box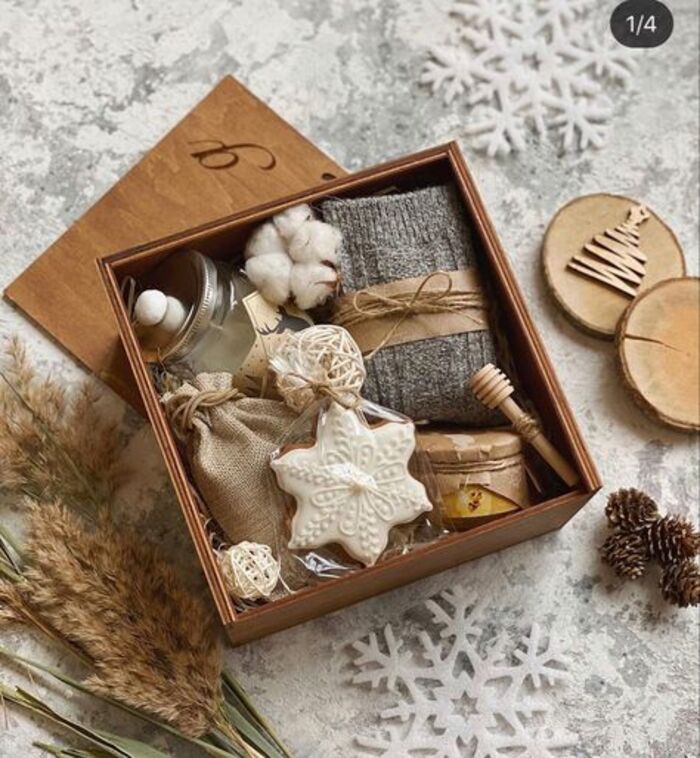 Are you trying to choose the best I'm sorry gifts for girlfriend? The answer is right in front of your eyes! This beautiful spa gift box, which is accompanied by a handwritten note, will be a delight of her day. For her best relaxation, include all essential things such as soy wax, fragrance candle, bath salts, heart soaps, and more.
15. Apology Gift Box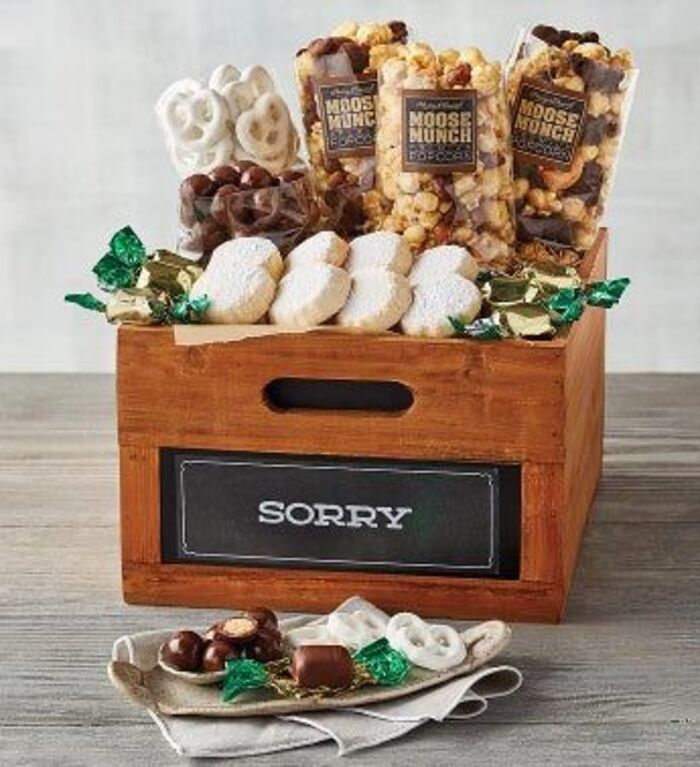 What's the best way to get a woman's attention? Snacks are the key, as you might expect. This "I'm sorry" present is designed to reward you with bonus points. Make her feel better about the explanation you're giving via this gift box full of her snacks and sweets.
16. Chocolate Gift Set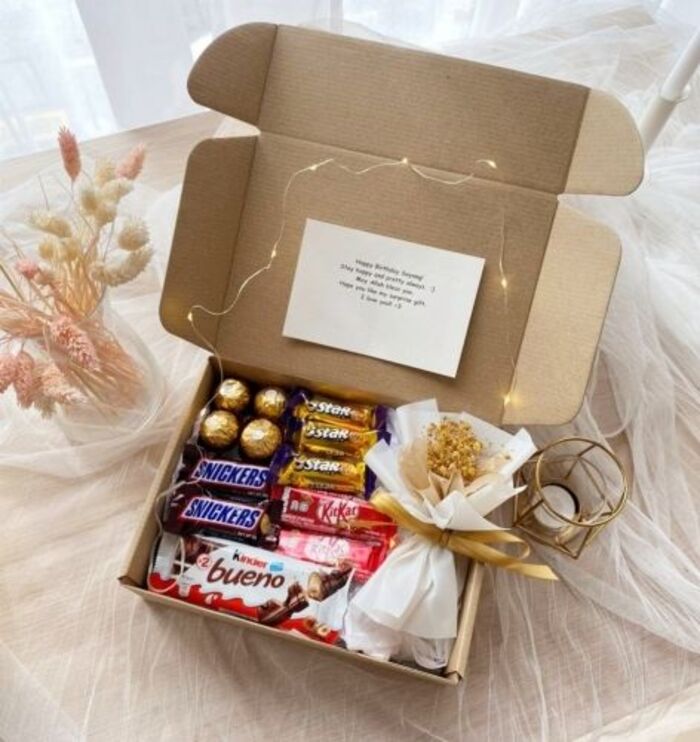 A great method to make amends or express gratitude! This gift set showcases high-quality milk chocolate with a silky smooth texture. As a sincere present, showcase your apology words to her. Add this chocolate set to your list of fantastic I'm sorry gifts for her. It's a striking point, no matter what the reason may be.
17. Pampering Gift Box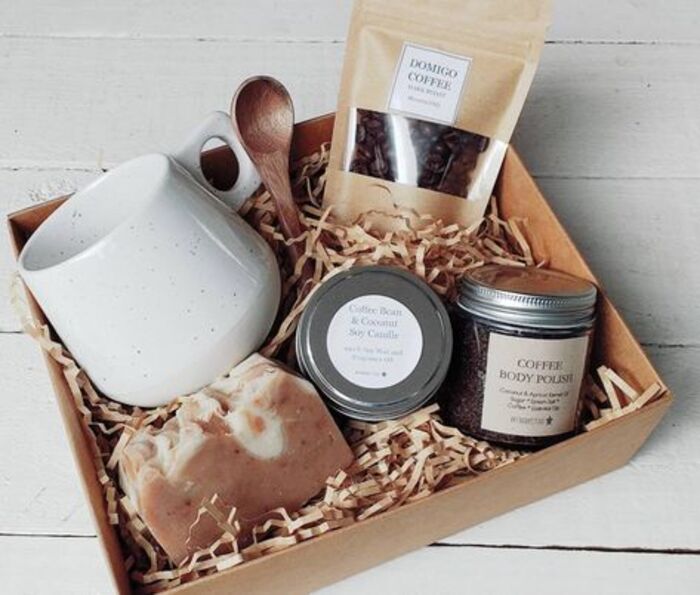 The following item on our list is a lovely gift package that deserves your consideration. This adorable pampering box includes mugs, coffee, candles, and gift notes, all of which are personal to the recipient. Why not express your apologies in a more creative manner?
18. Bath Bomb Gift Set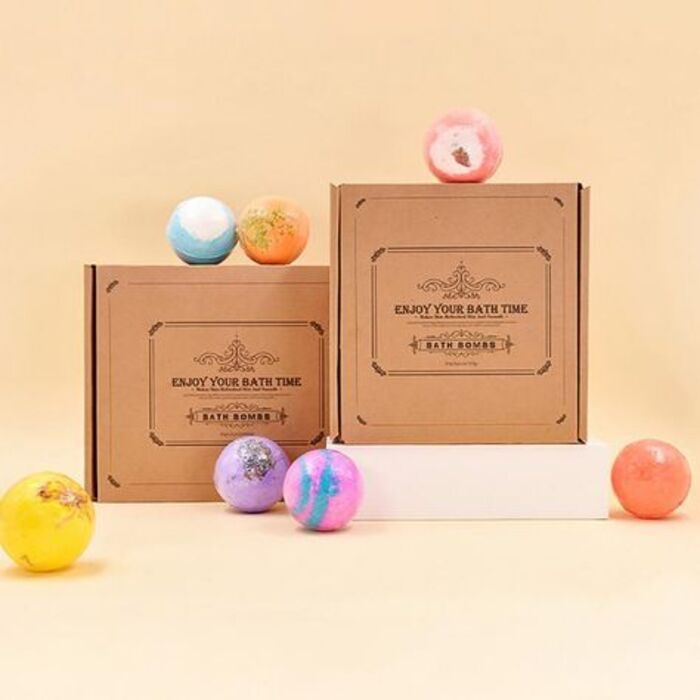 Bath bombs are a must-have for apology gifts for girlfriend since they pamper her by relieving stress and nourishing the skin at the same time. With this gift set, you're bound to reduce her hot temper after long fighting with you. Essential oil scents such as lavender, lemon, eucalyptus, and grapefruit are excellent choices.
>>> Maybe you are interesting:  33 Custom Gifts For Girlfriend That Make Her Feel Special
Other cute I'm sorry gifts for her: Keepsakes, books, and more
19. Hug Token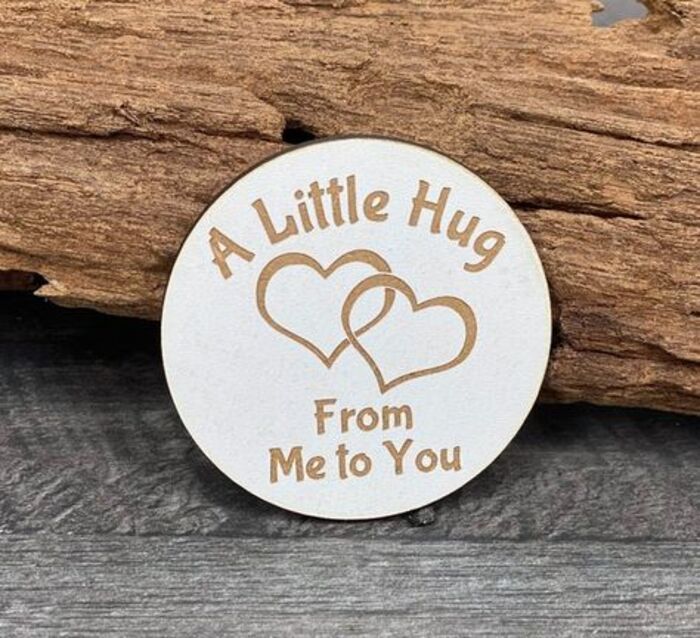 There are times when all you need is a hug to make you feel better. And we bet though your girl is angry right now, she'll still need a warm hug from you. This impressive token is a great way to send her your hugs in a sweet way. She'll appreciate that!
20. Handmade Paper Message Pills
The fact that you took the time and effort to make a personal letter as an apology is a powerful point for this creative type of gift. You'll be forgiven in no time if you write notes, quotes, or sentiments in these love capsules. They're one-of-a-kind I'm sorry gifts for girlfriend that make her feel loved and special.
21. Funny Tote Bag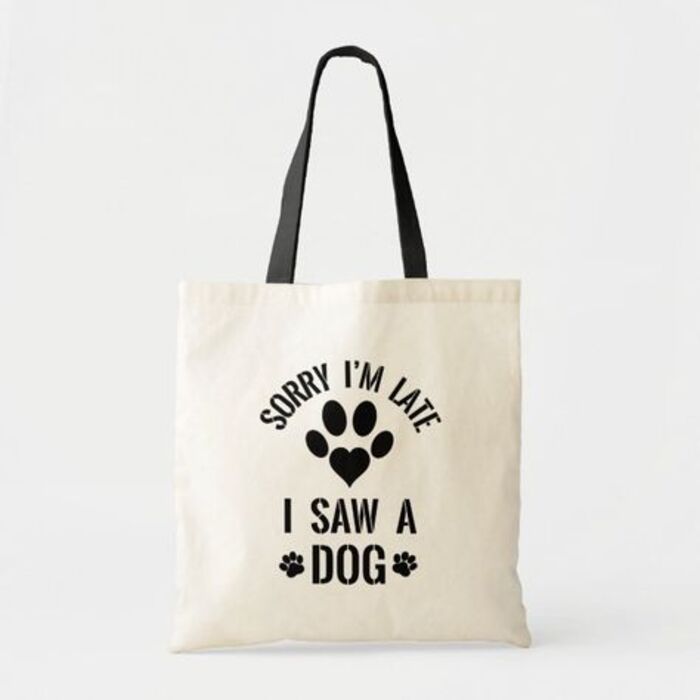 Looking for the cutest apology gifts for her? As an expression of your regret and desire to spend time with her, this is a thoughtful option. The bag's spacious capacity allows her to carry all of her yoga gear and clothing on her daily commute.
22. "This Is Our Happy Place" Wall Art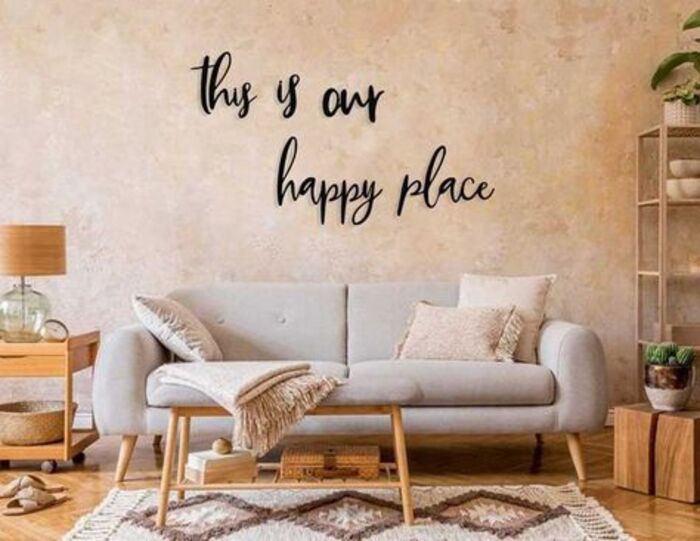 Please allow This to serve as our happy place. Metal Wall Art can brighten your home and help to mend the wounds you've caused. As a gift for your two most special places on Earth, this wall art is guaranteed to impress her. There are no dangerous materials in this piece of art, making it safe for your entire family to use. Make your home a happier place with only a simple reminder!
23. Customized Pillow For Girlfriend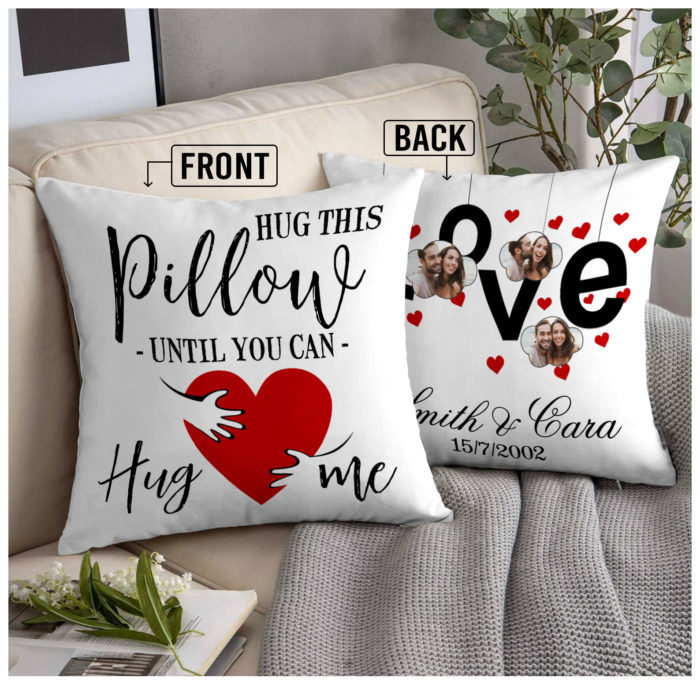 When people are separated, they miss out on the healing power of a hug. A romantic cushion, on the other hand, can help you cuddle even if you're miles apart. Tears of joy are the nicest form of apologies that you can give to your sweetheart.
24. Roses Bouquet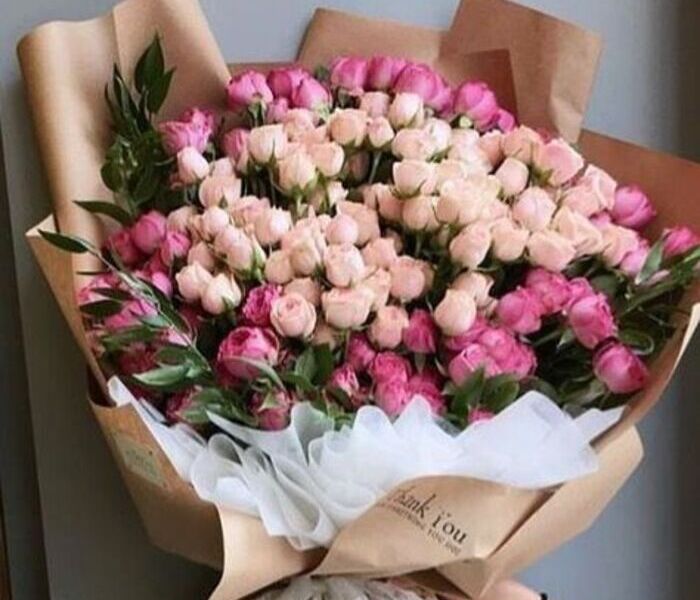 Roses are classic apology gifts for girlfriend because of their beauty and elegance. They can brighten up any environment at any moment. Let her know how much you miss her by expressing your regrets in a heartfelt note. She'll be reading your letter word by word while also enjoying the sweet fragrance of the flowers.
25. "Forgive Me" Teddy Bear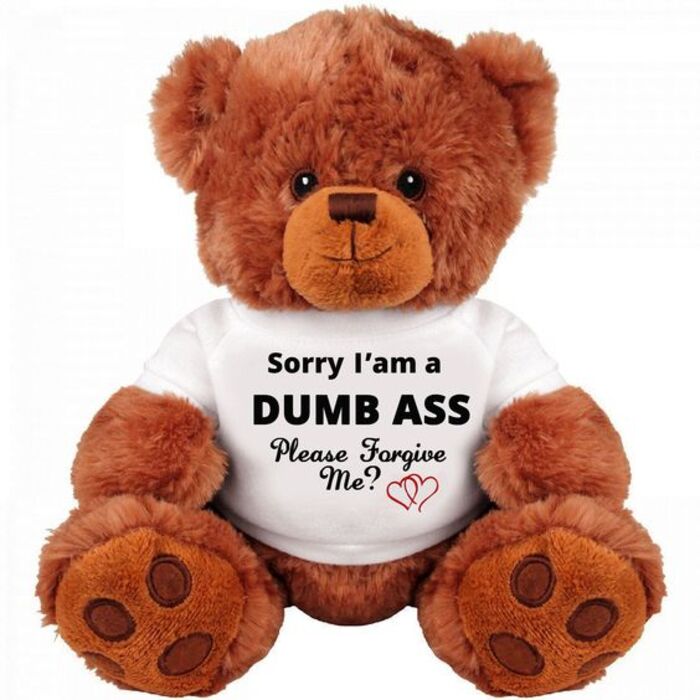 When a cute teddy is involved, dressing up is a lot of fun. She'll want to cuddle with this soft toy over and over again. When things go bad, she'll be able to look back and smile. This gift's shirt can be washed, which is the finest part!
26. Cake with Sorry Message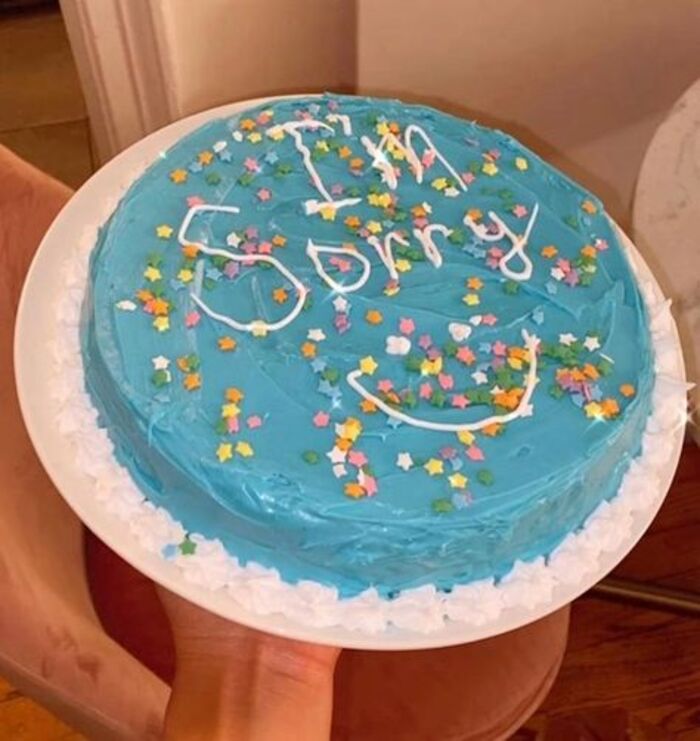 If you truly want to make amends with your girlfriend, give her a gift cake along with a sincere apology. When you make that cake by yourself, it'll stand out among other cute I'm sorry gifts for girlfriend that make her realize your thoughtful gesture.
27. "To My Girlfriend" Blanket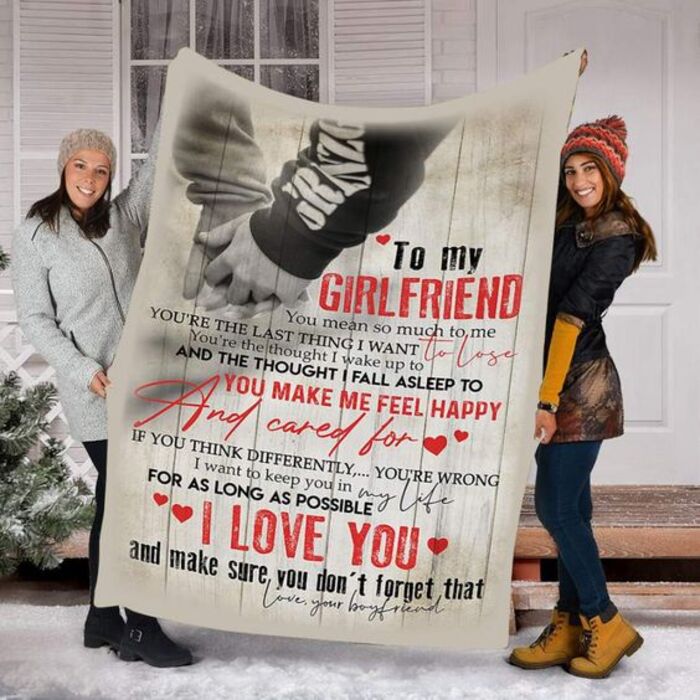 Show your girl how much you care by giving her a gift that she can utilize during the colder months. This lovely blanket is a thoughtful way to convey just how much you value her. Don't let this woman forget how important she is to you!
28. Funny Balloons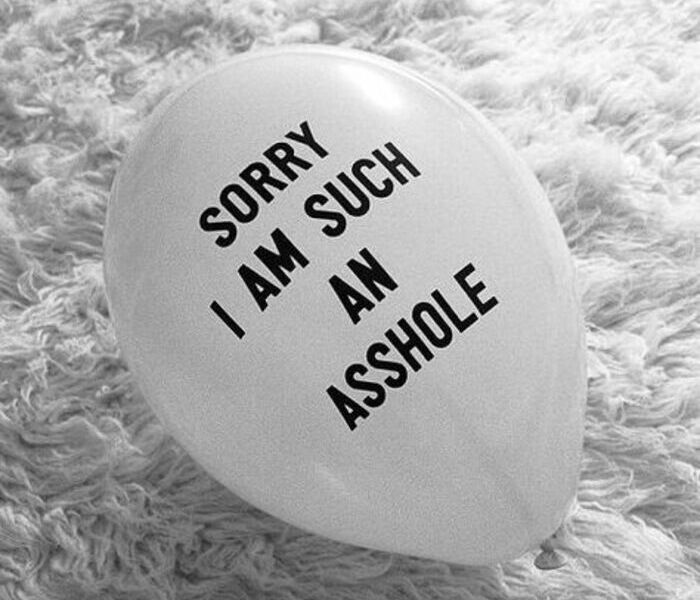 Balloons are beloved by all. They are amazing apology gifts for her that will confirm what she already knows: that you love her, that you're sorry, and that you're an asshole. They're sure to make her see the funny side of most circumstances. What could be a better apology than this unique one?
29. 'Me Without You' Book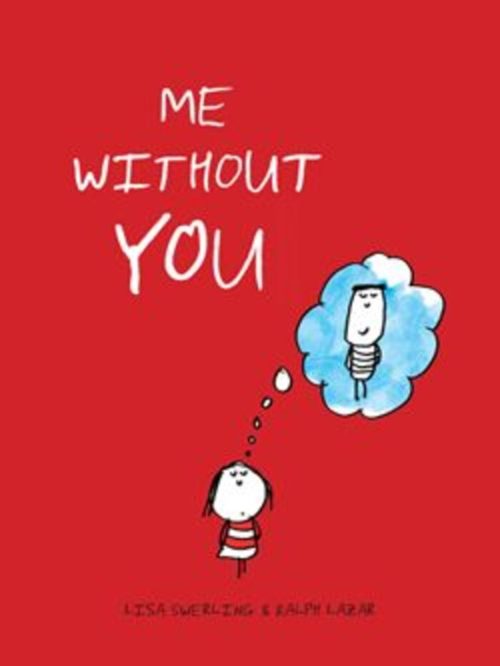 What makes "Me Without You" special is that it's not your typical novel. This is the ideal apology gift for your girlfriend to let her know how much you love her. It is filled with cute cartoons that illustrate examples of circumstances where there can be no 'Me Without You,' such as "no cow without moo" and "sky without blue."
30. Gold Dipped Rose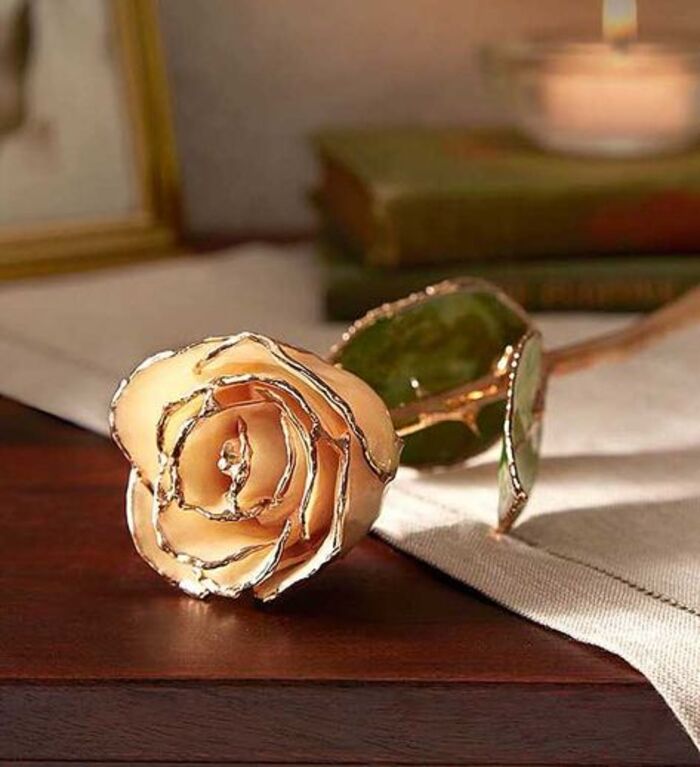 To show your sincerity, give your girl gorgeous roses as the best I'm sorry gifts for her. She will adore this one-of-a-kind genuine rose that has been dipped in 24-carat gold as a mark of your undying affection.
31. Apology Nifty Notes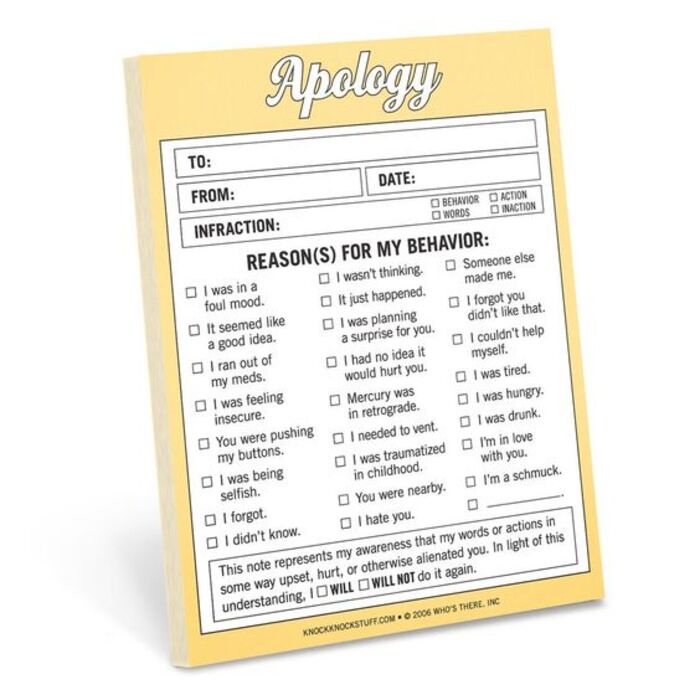 Keep your sense of humor, even though you're in an argument right now. These amusing apology notes are a great way to express your regret. You just need to fill in the blanks to the reason for your behavior. You can use this cute notepad to help make apologizing more enjoyable and less stressful.
32. "I love you the most" Canvas Print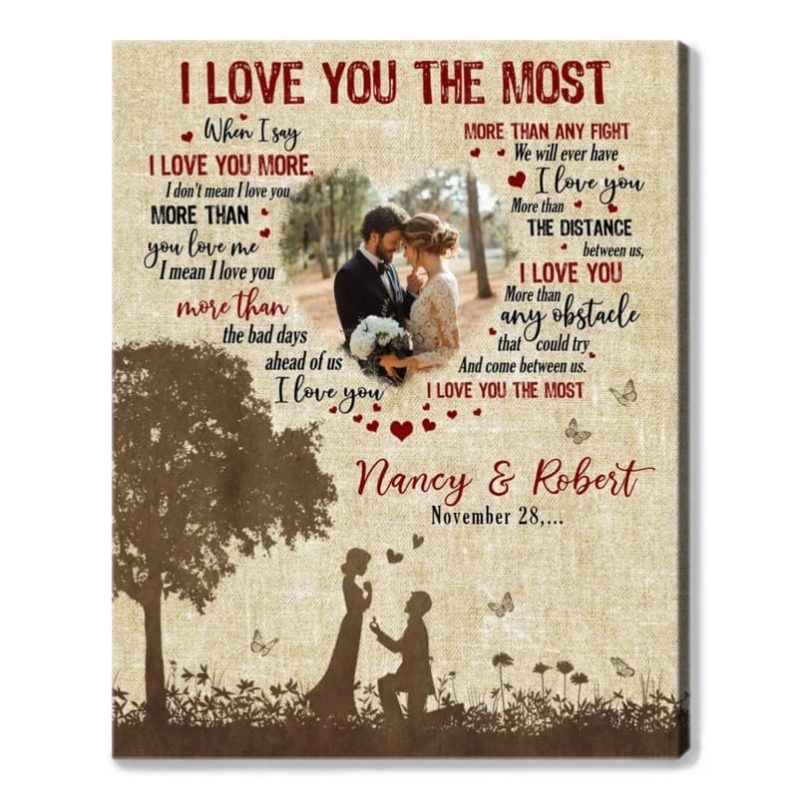 The print will be an excellent present for your girlfriend, which you may offer to her. Simply update the snapshot of the special moments in your relationship that go along with her, such as the time when you both made a passionate confession while standing in front of a bright red proposal scenario. You'll have sentimental wall art décor that your lady will absolutely like having in her home.
Read more:
I'm sorry gifts for girlfriend are a brilliant way to help you get rid of the boundary between you and her after fighting and arguing. It's also a cool gesture to show how much she means to your life. Oh Canvas's gift guide above covers the most unique, heartfelt pieces that tend to make her feel loved and special. Wrap your gift along with an apology card and your girl will give you a hug for your sincerity.