Shopping for your girlfriend is truly a tremendous task that costs you a lot of time thinking and preparing. But when you're here, with Oh Canvas's gift guide of cool ideas for the best simple gift for girlfriend, there's no worry about ruining her birthday with an inappropriate gift. From home appliances to fashionable items, we've collected the coolest gifts that she'll find practical and charming. Browse our list and you'll see at least one thing to wrap for her!
Cute simple gifts for girlfriend who's really into beauty
1. Rose Quartz Necklace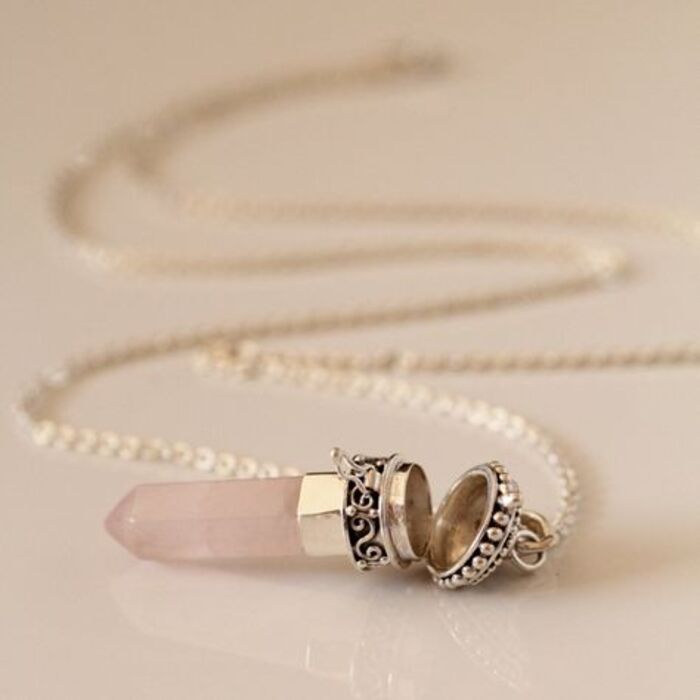 Choosing jewelry that sparkles is an excellent option if you're looking for a gift for your girl. She will be overjoyed on her birthday when you present her with this rose quartz necklace.
2. Name Flower Necklace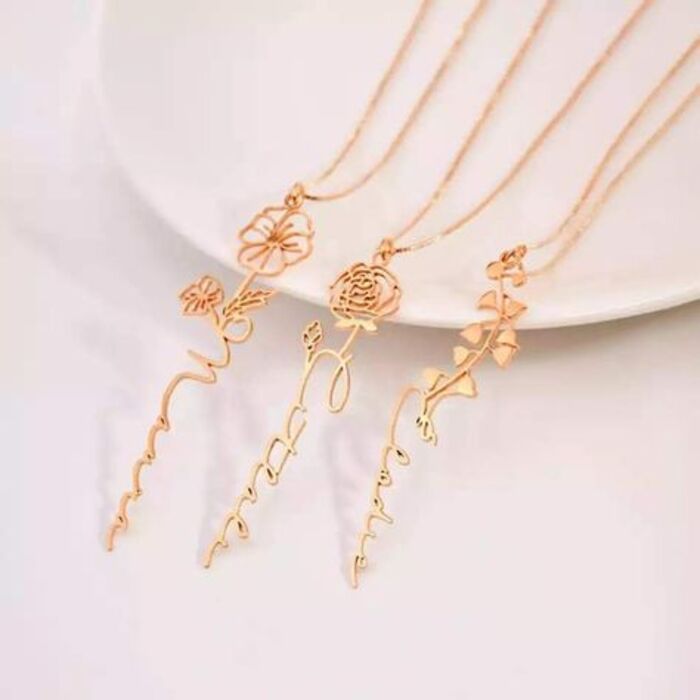 Looking for cute simple gifts for girlfriend to show how important she is to your life? This necklace is an excellent way to show her how much you appreciate her. Get a necklace with her name on it for yourself and another one with your name for her as a present.
3. Faux Fur Slides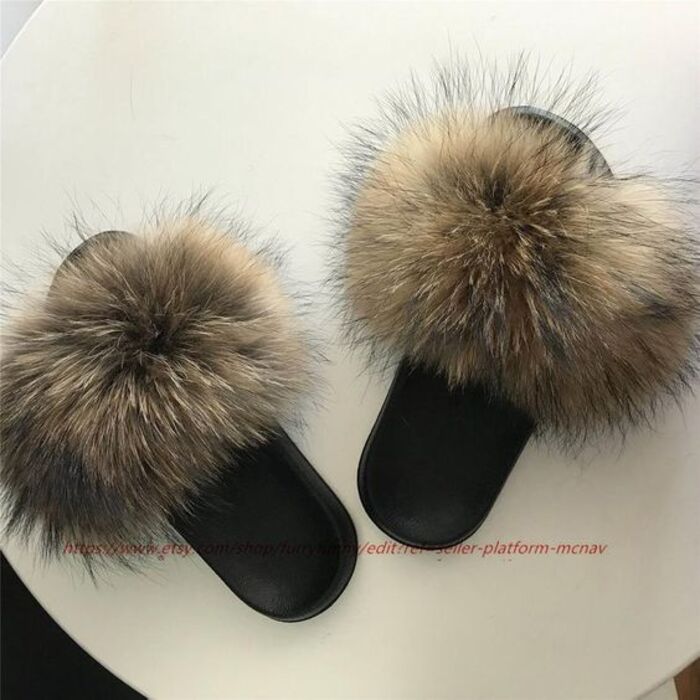 This pair of faux fur slippers help your girlfriend warm and stylish at the same time. It will keep her feet cozy, comfortable, and posh in the comfort of her own home. A gift in her favorite color will guarantee that it will be appreciated.
4. Pleated Sleep Turban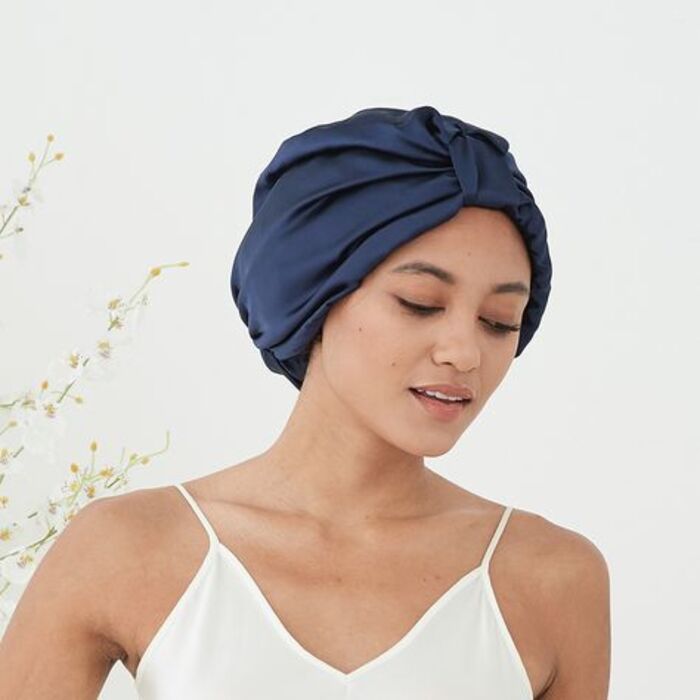 This pleated sleep turban will be a hit with your girl if she enjoys taking a nightly shower. She'll sleep easily without worrying about wet hair adhering to her face, thanks to this best simple gift for girlfriend.
5. Mini Hoop Earrings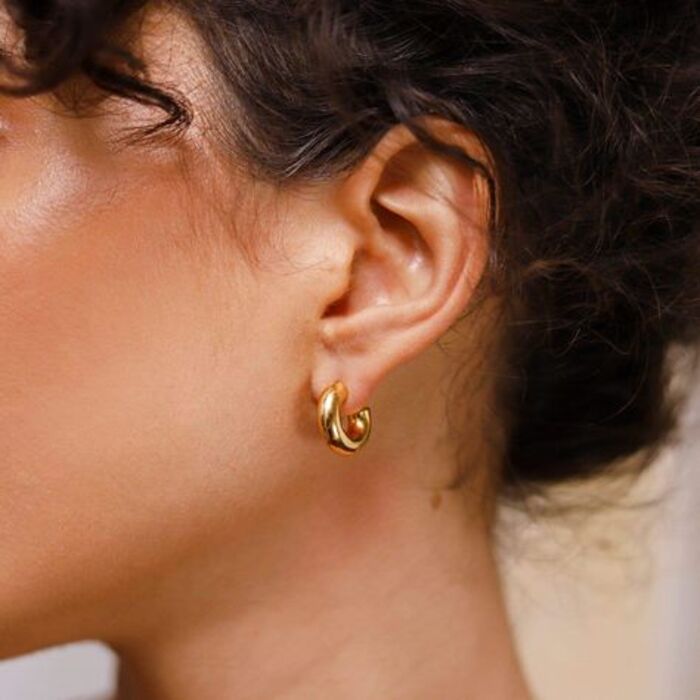 You can't go wrong with a pair of adorable little hoop earrings for your girl's wardrobe. Being simple but exquisite, this pair will earn itself a place of honor in her jewelry collection.
6. Jade Roller Facial Tool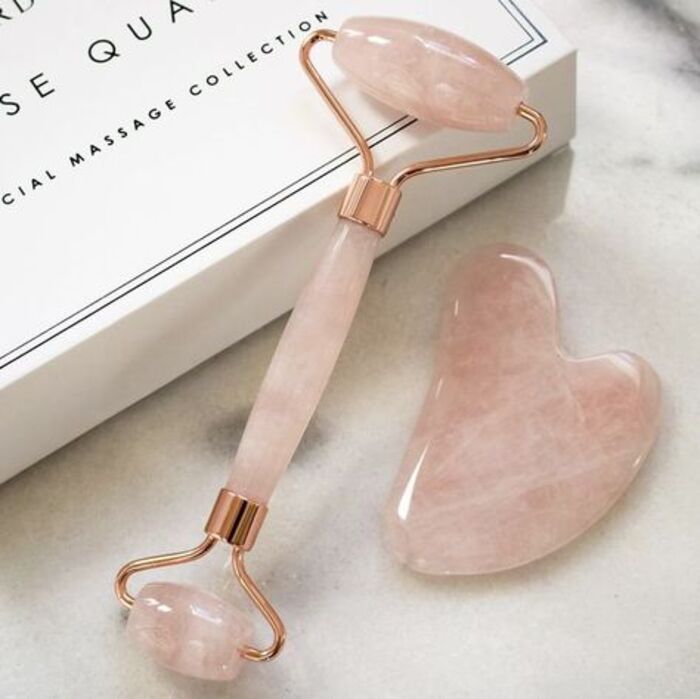 This facial massager is a great way to help your woman relax and unwind. Using this tool will allow her to alleviate the stress on her face, making it a must-have in her beauty regimen.
7. Knit Mittens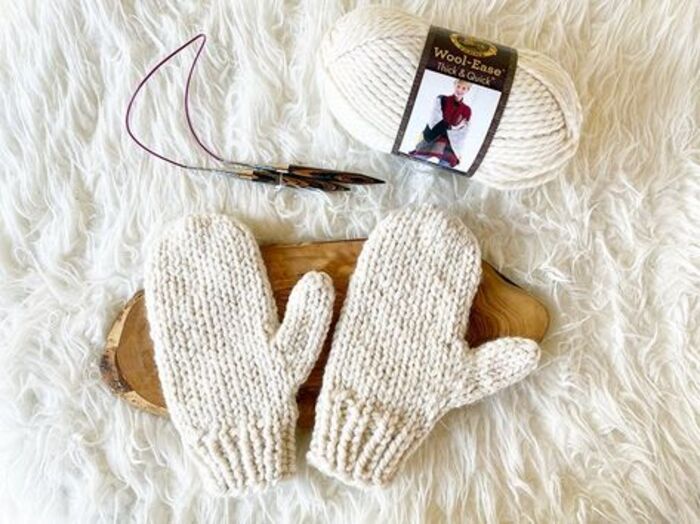 These luxurious knit mittens will keep your girlfriend's hands toasty all winter long. They have a bulky knit exterior that covers the delicate lambswool inner lining. Being chic yet warm and sustainable, these pieces are thoughtful simple gift ideas for girlfriend that you could get so far.
8. Ambient Lighting Palette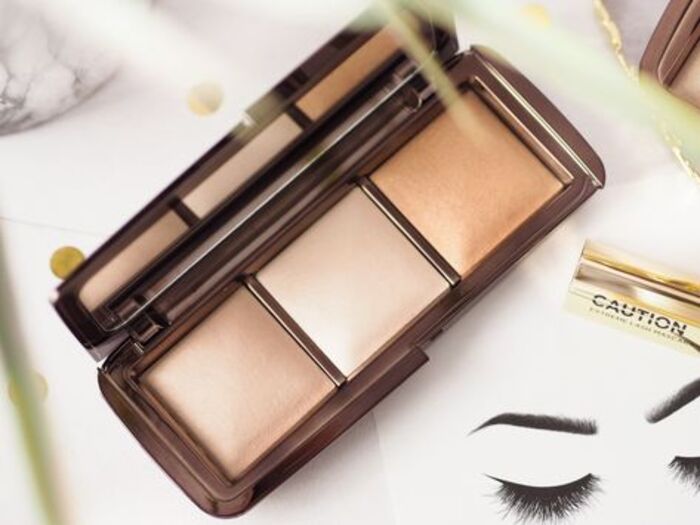 It's a good idea to buy this item for your girlfriend if she's looking for a versatile complexion palette. Because it airbrushes the skin, it appears uniform under any light source. She may apply it all over her face as a highlighter, contour, bronzer, and blush. It's a surefire way to accentuate her natural beauty.
9. Rustic Compass Necklace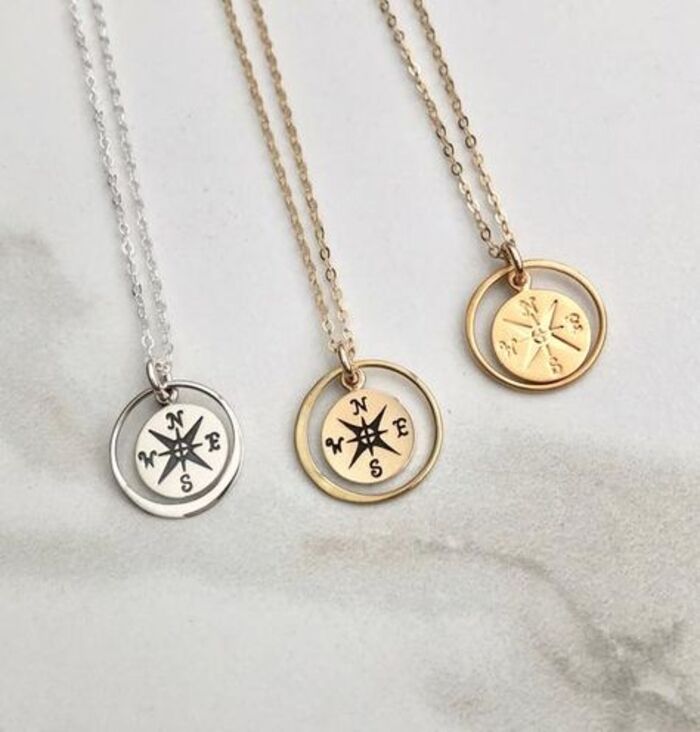 A classic present for girlfriends is jewelry, but most jewelry is pricey. Despite the fact that this necklace does not feature expensive diamonds or metals, it nonetheless manages to convey a strong sense of romance and sentimentality. Choose to personalize it with her name or your message to make it the best simple gift for girlfriend that she'll treasure.
10. Parachute Bathrobe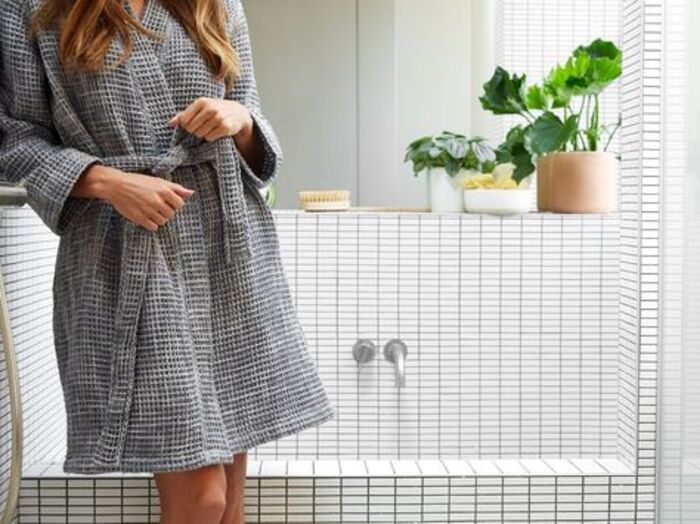 Your lady deserves the best relaxation after long days at work. Instead of going the spa route (which is an excellent suggestion!), consider this bathrobe is considered a sexy gift for girlfrend to wear anytime at home. It's going to make her feel like she's on cloud nine!
11. Silk Pillowcases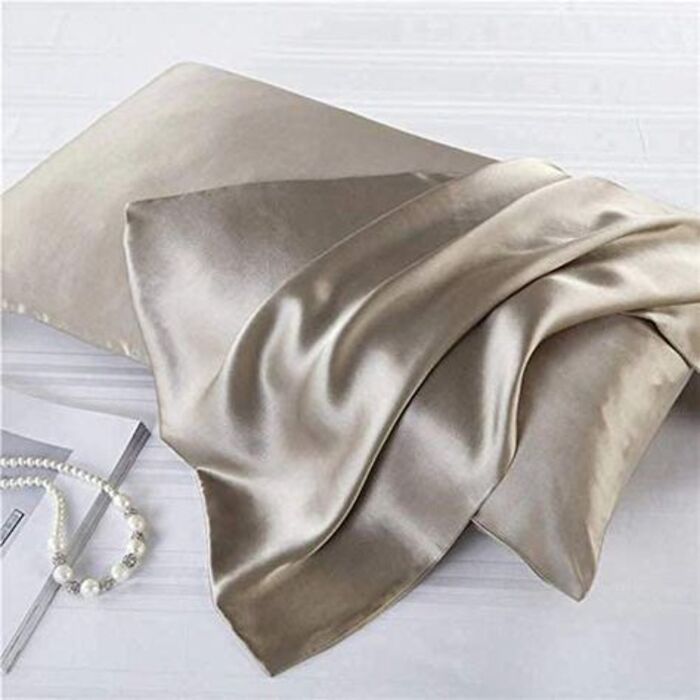 Silk pillowcases are easy girlfriend gifts because they're both fashionable and functional. They'll protect your girlfriend's hair while she sleeps thanks to their luxury materials.
12. Initial Disc Necklace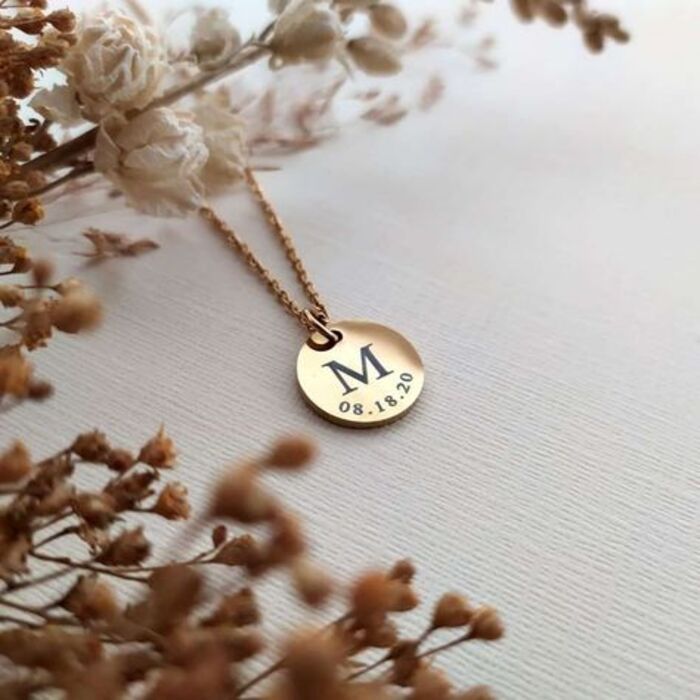 This delicate necklace is available in gold, rose gold, or silver and features her initial. An essential word, her name, or even your own initials can be added to the chain with as many discs as you choose.
13. Travel Jewelry Case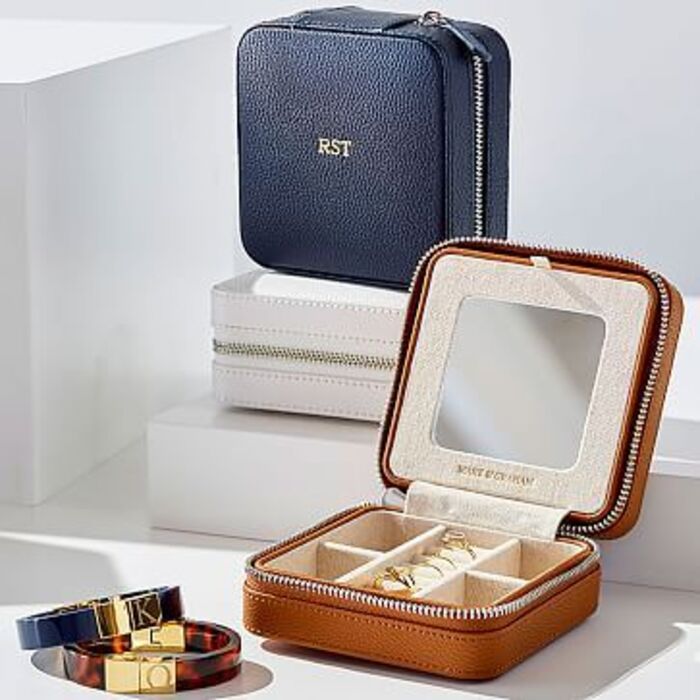 She can use this vegan leather jewelry case even if she doesn't have any intentions to travel. Adding her initials to the gift will make it a unique yet the best simple present for girlfriend.
14. Cozy Sherpa Cardigan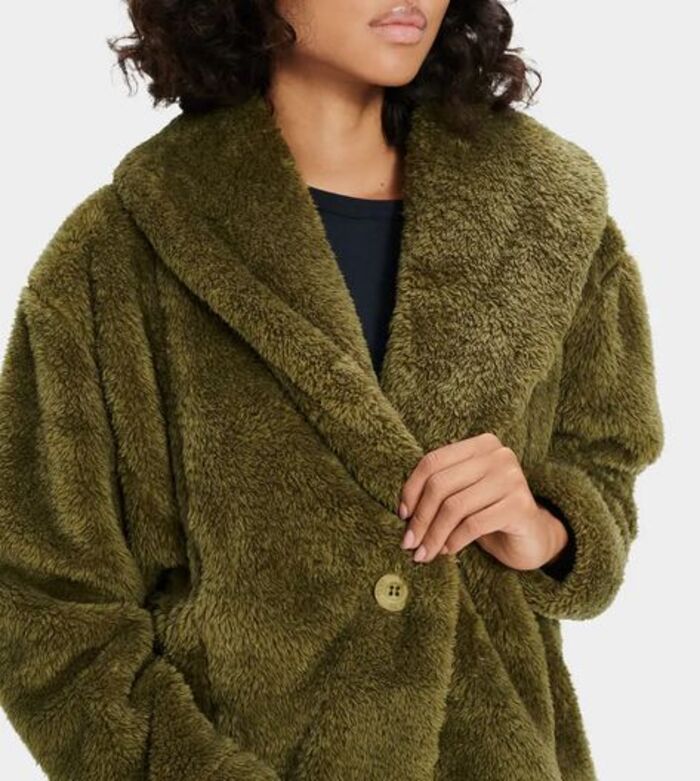 Even if you're not around, she'll be warm thanks to this furry cardigan. She can wear it out on the town or be cuddled up on the couch thanks to its cozy and soft texture.
15. Coordinates Bar Necklace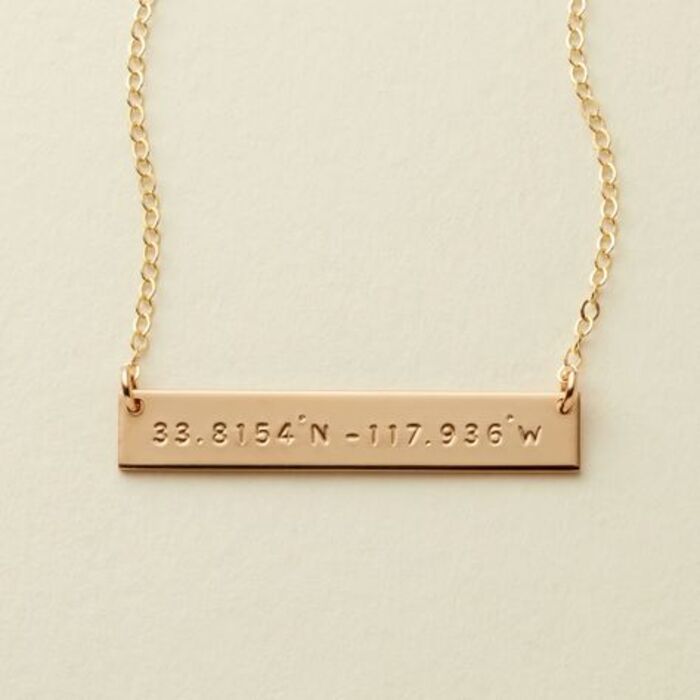 Customize this coordinates bar necklace with the location of your choice (such as the place where you live or where you first met her). Being engraved with the longitude and latitude of that address, this item is a wonderful present for any occasion, including anniversaries, birthdays, and more.
>>> Read more: 34 Easy And Romantic Homemade Gifts For Girlfriend
Best simple gift for girlfriend to spruce up her home
16. On-trend Scented Candles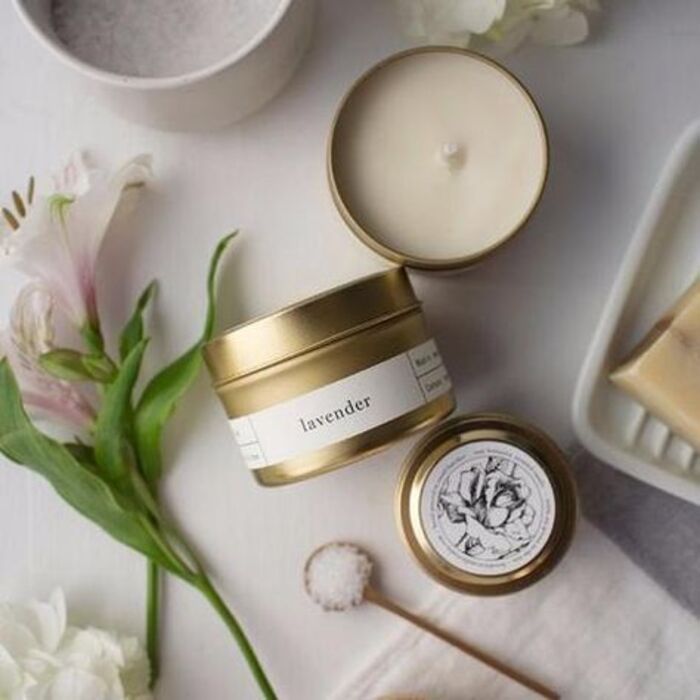 Scented candles are always an excellent choice if you want to show your lady how much you love her. Give her trendy samples at this time and the choice of a fragrance that shows you know her well.
17. "And So Together" Canvas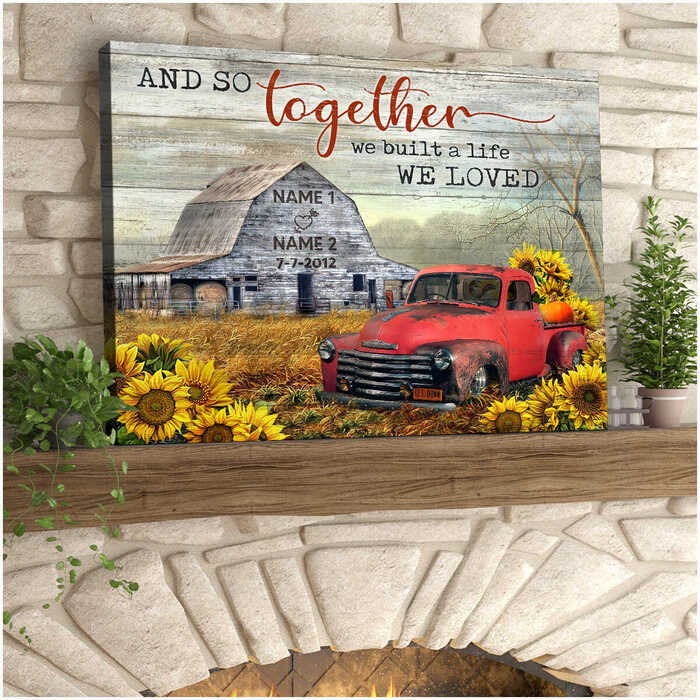 Looking for romantic simple gift ideas for girlfriend to warm up her home? This rustic canvas print is sure to bring a smile to her face. With a unique beauty and your personal touch, she'll treasure this gift for years to come.
18. Tiny Woven Baskets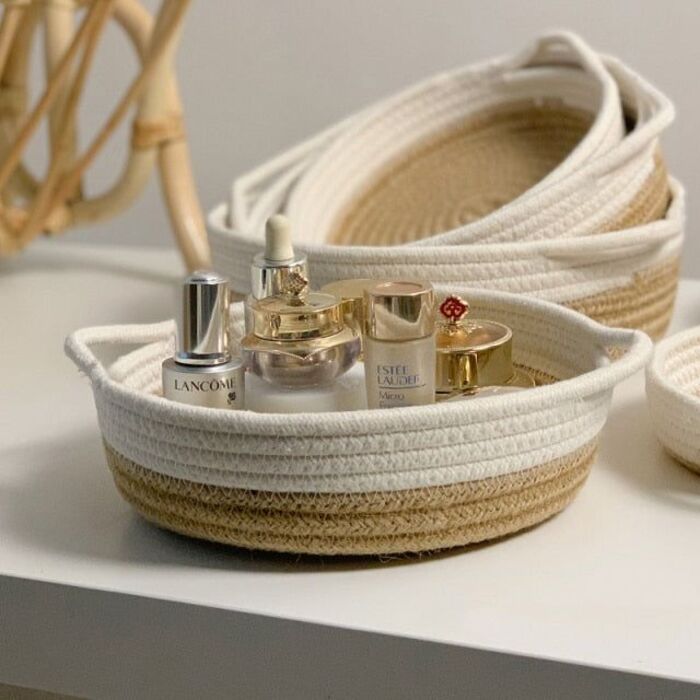 Gifting these little handcrafted baskets is a great idea because they may be used in a variety of ways. From her keys to jewelry, these containers have them all so she won't have to spend time looking for her stuff all around the house.
19. Hanging planters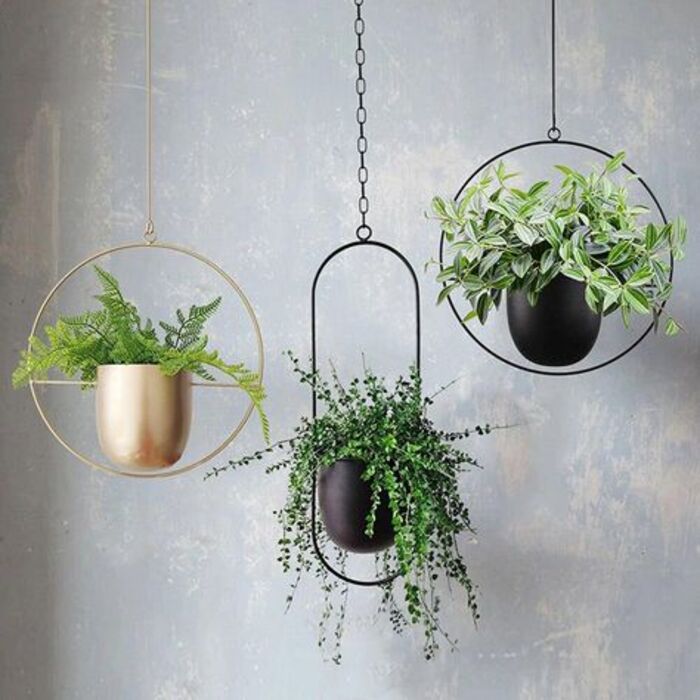 These porcelain pots with steel wire hangers and a rubber stopper for water drainage are an alternative to the popular planting method. They'll add a charming touch to her home with their fresh beauty and impressive fragrance.
20. "We Fall In Love" Canvas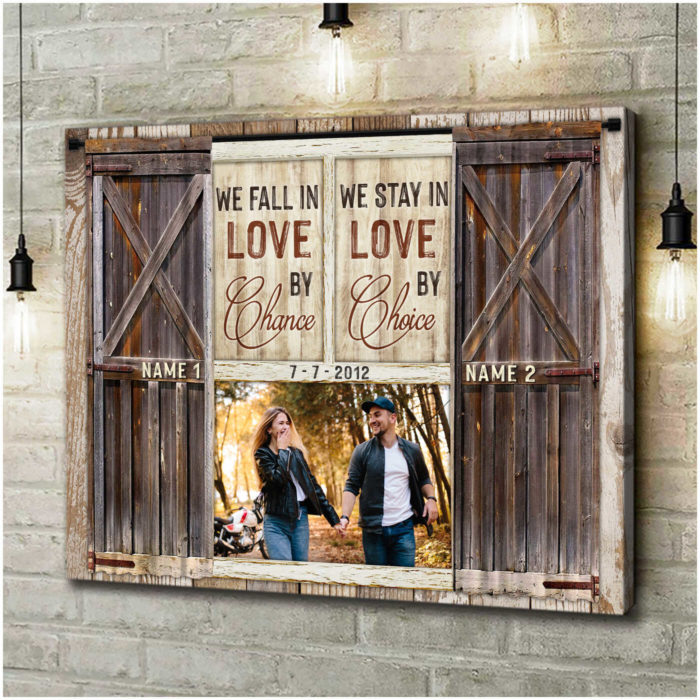 If you want to give your sweetheart a special present that might result in a happy tear on her face, opt for this romantic "We fall in love" canvas. She'll find it a one-of-a-kind present that shows up beautifully in any space of her home.
21. Faux Fur Weighted Blanket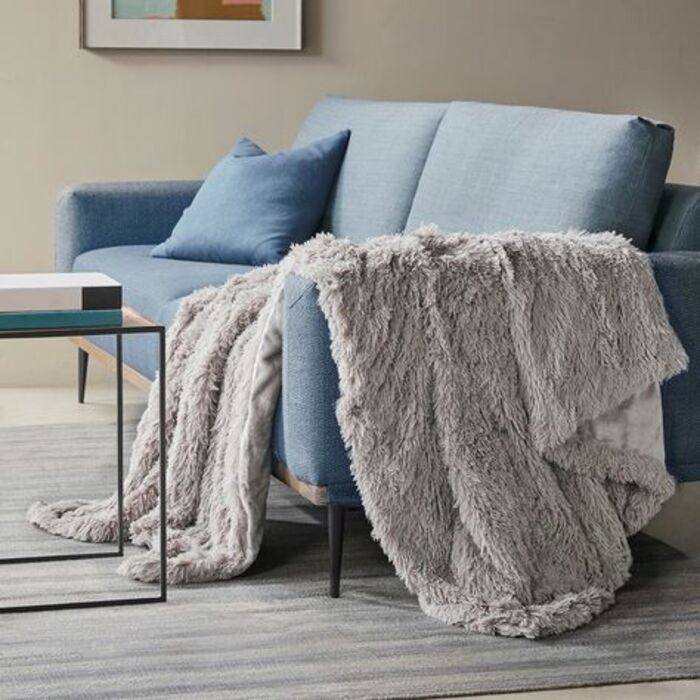 On the hunt for the best simple gift for girlfriend that shows how much you care? When she's stressed, she can use this weighted blanket to relieve her tension while also making her home seem stylish. It's extremely comfy because of the lengthy fur, keeping her toasty and comfortable on her bed or sofa.
22. Premium Cocktail Maker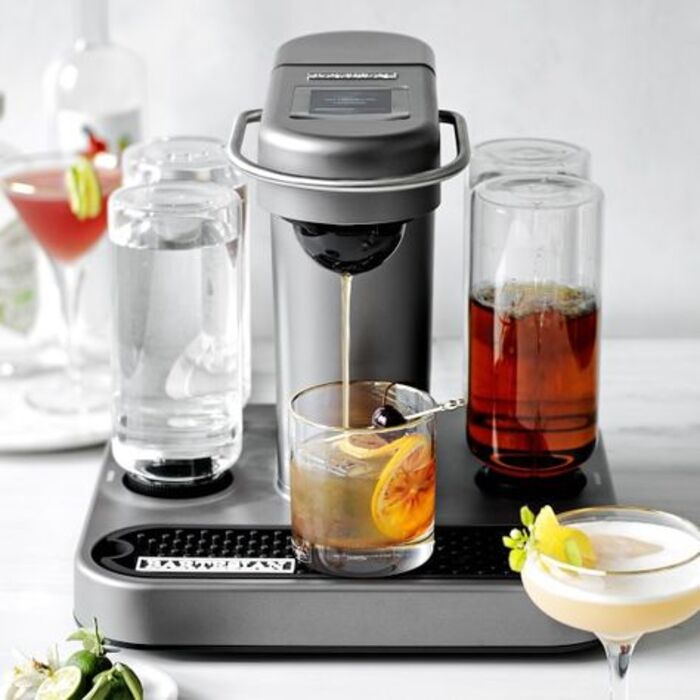 Make your loved one feel like a bartender just by a simple press of a button with this unique present. Your favorite drink will be ready in no time at all if you fill the bottles with your preferred liquor and insert a cocktail pod.
23. Quiet Humidifier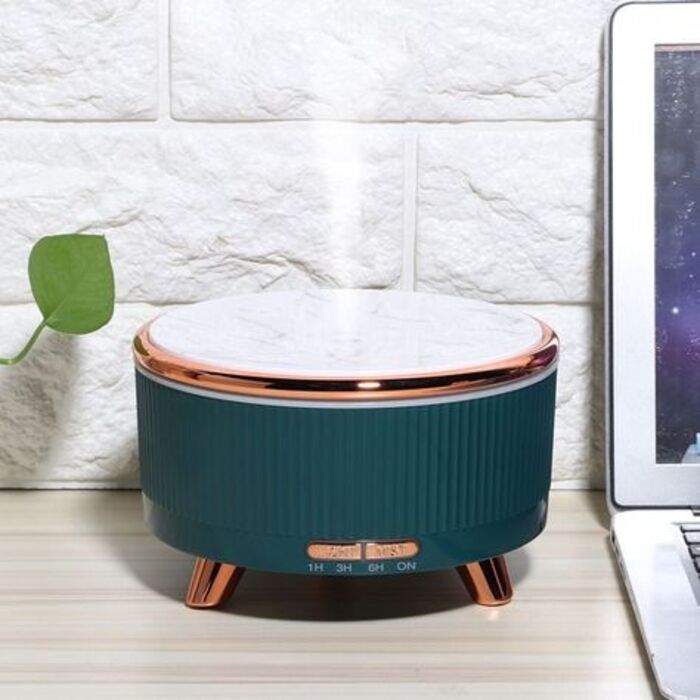 To keep the air hydrated wherever she wishes, this humidifier is a must-have for your sweetheart. No apparent steam or mist is produced, and there is no sound at all.
24. Plant Gift Card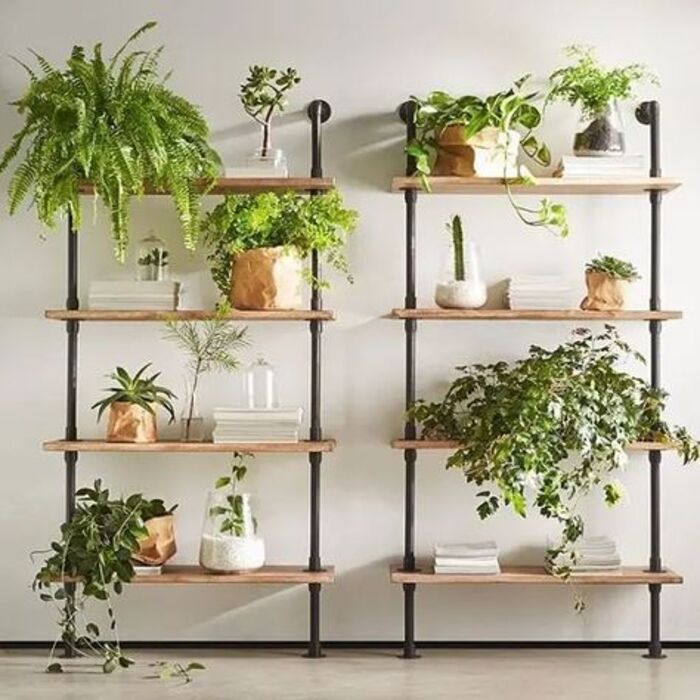 Are you looking for cool and simple gifts for girlfriend who has a green thumb? She will be delighted if you buy her a plant gift card. She can choose from a variety of plants to add to her ever-growing collection, or she can stock up on planters.
25. Pearl Night Light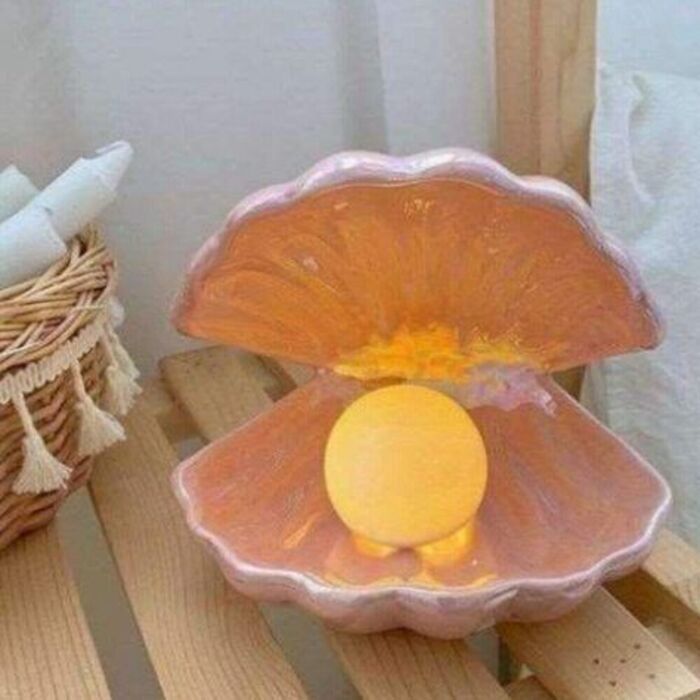 Pearl might lights like this one can be used for a variety of purposes, from working from home to accompanying you on vacation. The combination of gold and pink pearlescence is both striking and understated, while the ceramic shell adds a modern twist without overpowering the design.
26. "Where you go, I will go" Canvas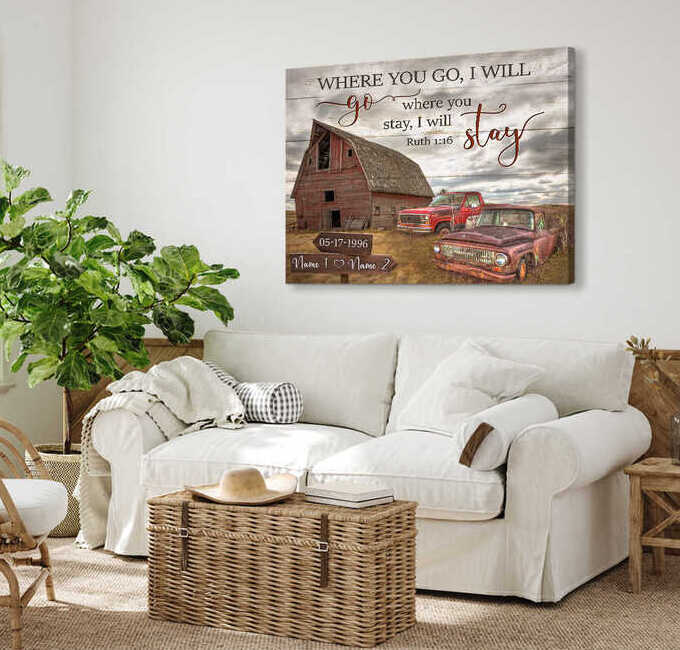 When it comes to easy girlfriend gifts that let her know how deep your love is, this heartfelt canvas won't let you down. With rustic scenery and your names engraved on it, she'll proudly display it in the most visible place of her home.
27. Bathtub Tray Caddy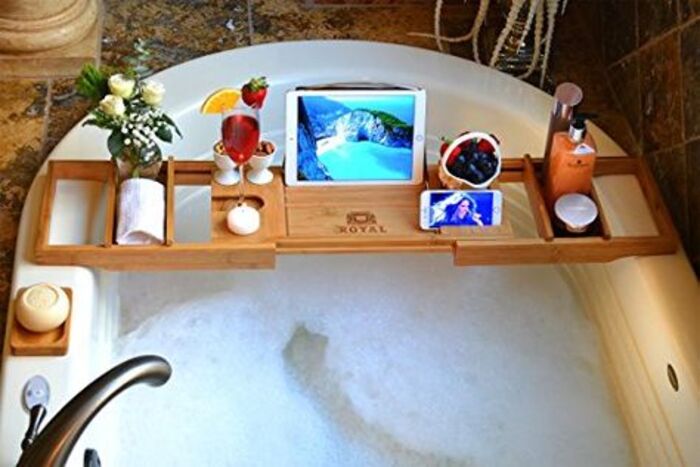 Designed with your girlfriend in mind, this bathtub tray is made of premium bamboo with a protective coating for long-lasting sturdiness. It has a book or tablet holder as well as a candle or cup slot, a phone slot, and a matching soap dish. When she gets into the tub, she can relax and unwind from a long day.
28. Cheese Board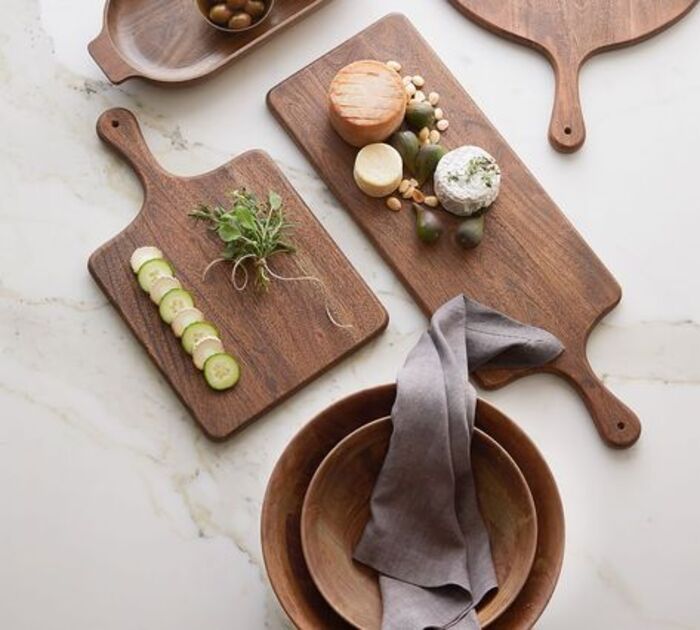 If your girlfriend isn't a professional party planner, she'll learn how to put up a beautiful cheese platter, amuse guests, and whip up the ideal martini from the time she receives this adorable cheese board. It will help her satisfy her compulsion to entertain. It can be even more stunning with your personal touches, she can't wait to use it at her next gathering.
29. Modern Wall Calendar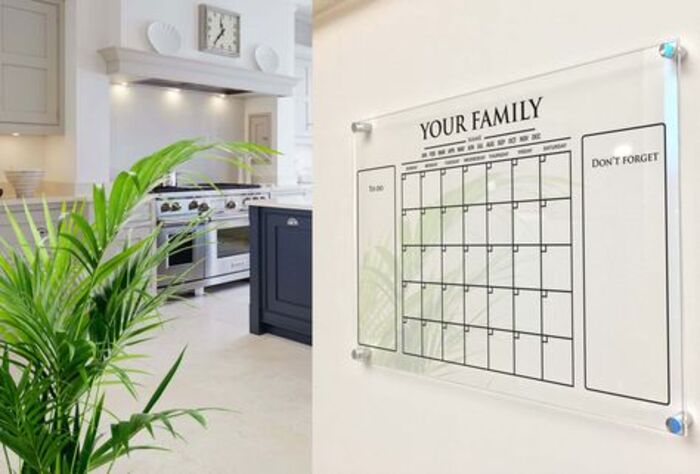 Choose 12 of your favorite relationship photos (some cute, some amusing) to personalize this calendar and make it the best simple gift for girlfriend. It's sure to be a focal point of her room and make her overjoyed whenever she looks at it.
30. Stemless Wine Glasses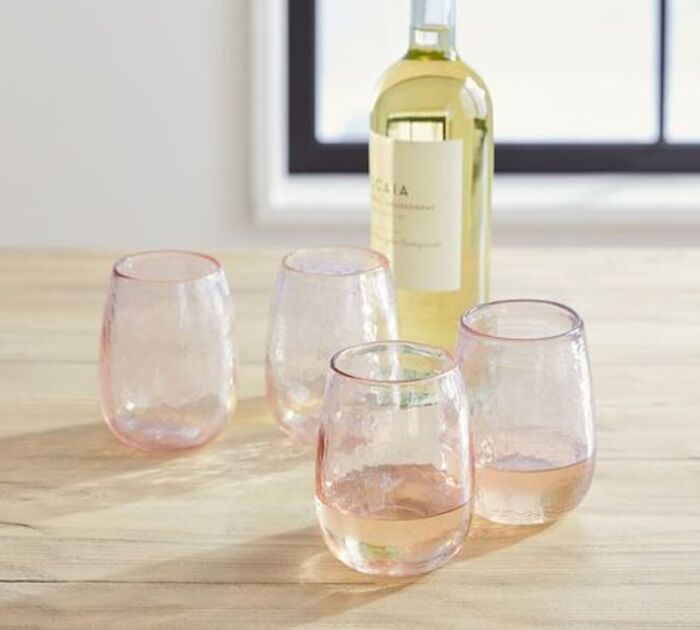 In order to properly enjoy a glass of vino, you'll want glasses that are both elegant and functional. If she likes to experiment with her wine, pick up these stemmed glasses for a complete set. Don't miss out on these chic wine glasses while you're finding the best simple gift for girlfriend.
31. Digital Air Fryer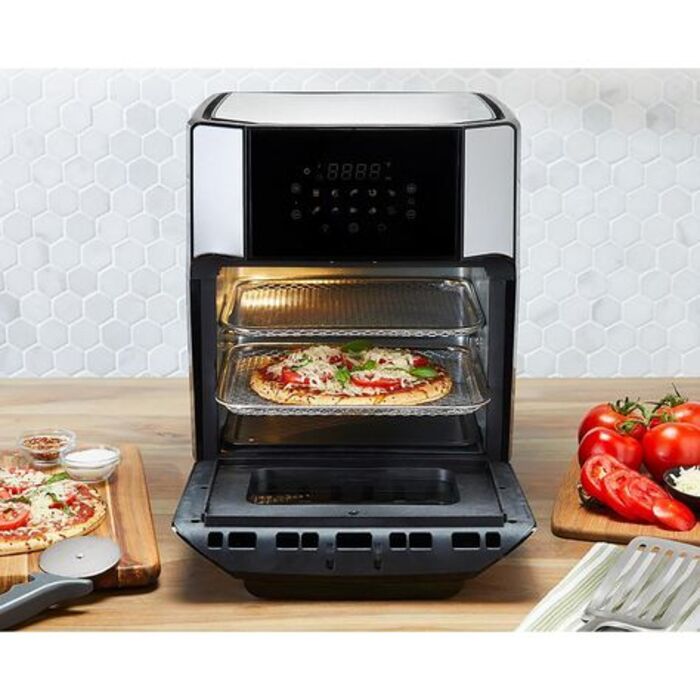 If she hasn't already, it's time for her to join the air fryer fad. Aside from the fact that this modern beauty looks great on the counter, it cooks chicken, burgers, and vegetables in half the time of a standard oven.
32. One-Touch Electric Kettle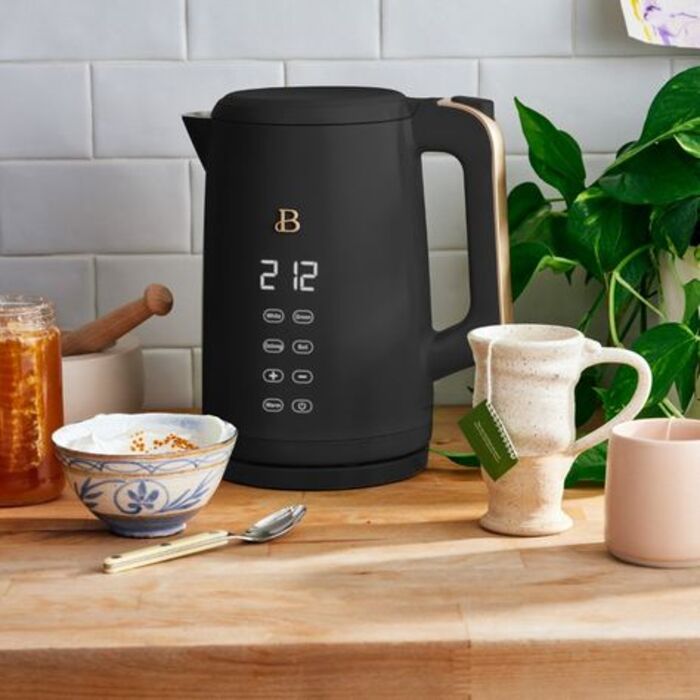 It's likely she already has a basic kettle, but it may not be as attractive and user-friendly as this modern one. This electric kettle will look amazing on her counter.
33. Macrame Photo Display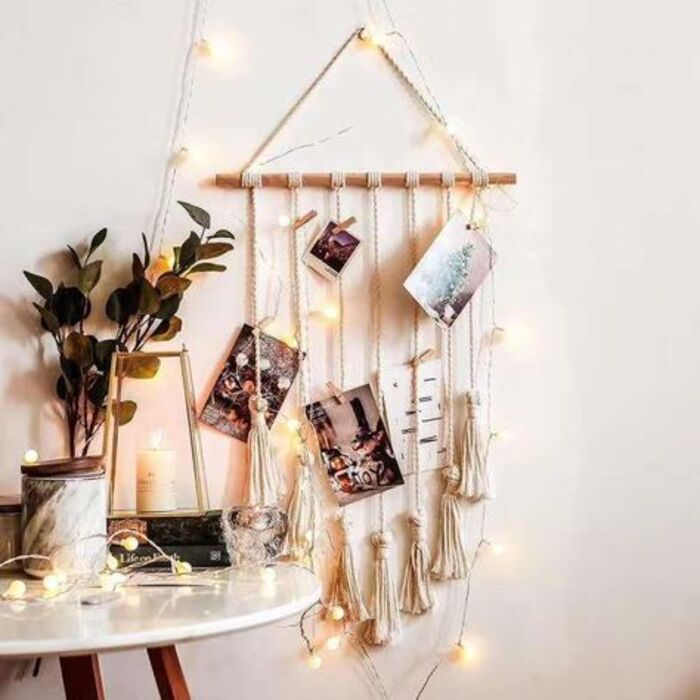 Make a picture of your relationship and hang it on your wall! You and your partner can display your favorite photos, postcards, messages, or artwork on this macrame photo display. Beautiful and long-lasting, this piece is one of the cute simple gifts for girlfriend that will spruce up her home.
34. Cast Iron Dutch Oven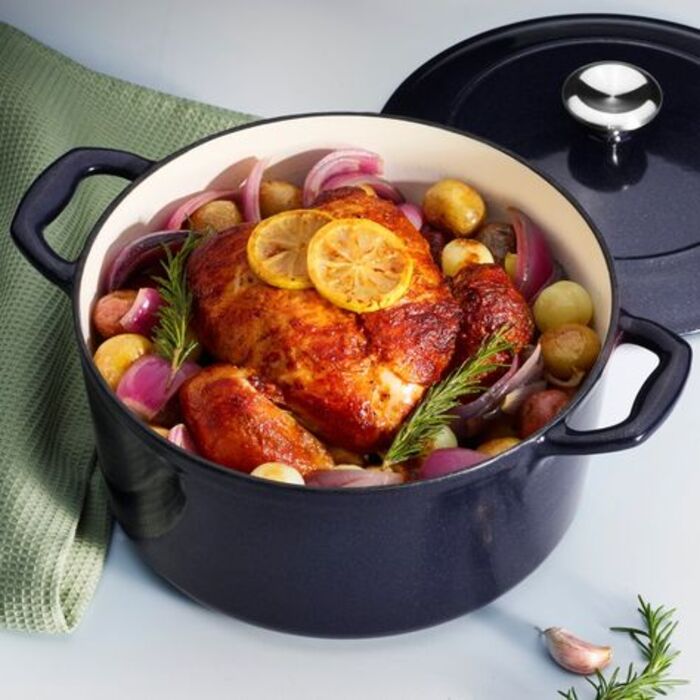 With this high-quality dutch oven, she will be the most contented cook in the kitchen all year long. As a token of gratitude, she'll prepare a few of her favorite dishes for her beloved boyfriend. No comment, this oven is the best simple gift for girlfriend if she adores her cooking.
>>> Read more: Top 38 Funny Gifts For Girlfriend That Will Make Her Laugh
Simple gift ideas for girlfriend who is a technophile
35. Bluetooth speaker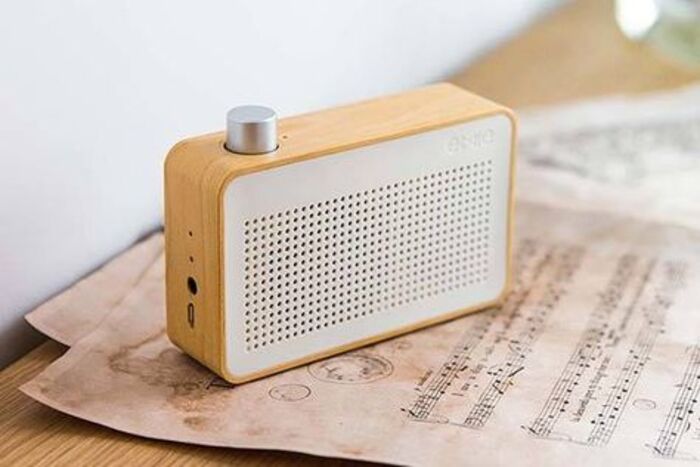 When you're trying to get some Netflix and chill in, it's a big pain to have to deal with speakers and cords. It's time these stylish portable speakers save you space and improve the sound quality of any room they're in. Gift one for your lady and both of you are bound to have quality time watching movies together.
36. Apple AirPods Pro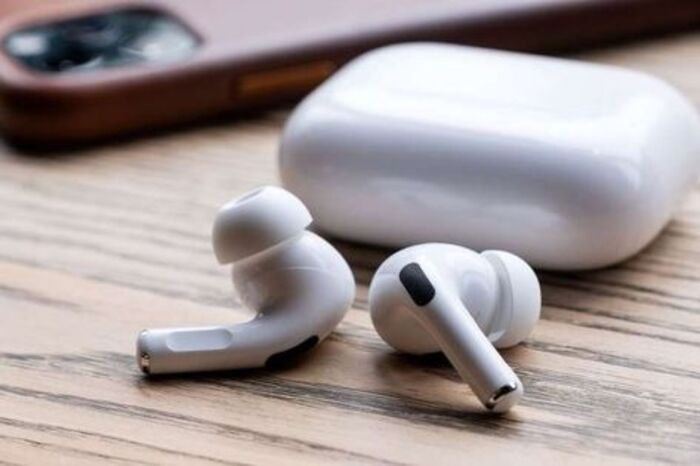 AirPods have become one of the most popular accessories of the last decade. They are a simple and effective way to listen to music, thanks to their intuitive design and cutting-edge technology.
37. Blue Light Glasses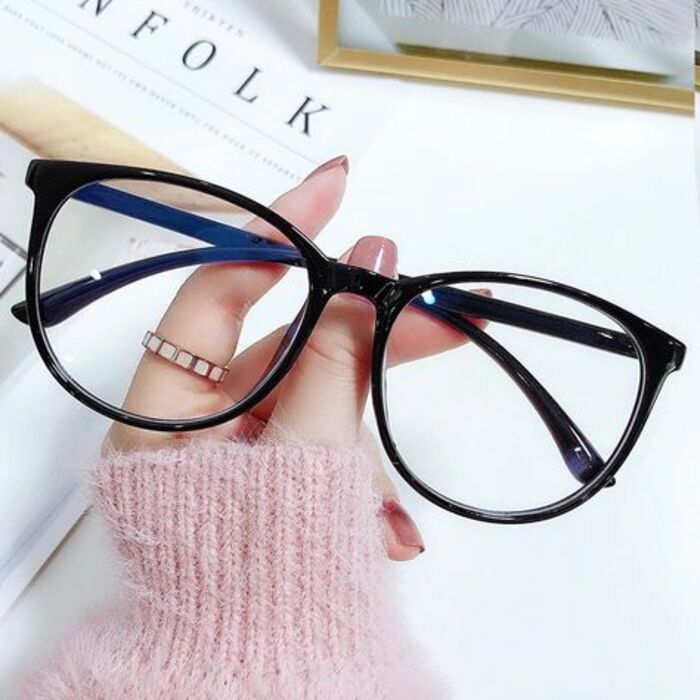 If you're seeking the best simple gift for girlfriend that shows how much you care, blue light glasses are a brilliant choice. For the tech-loving woman who doesn't want to deal with insomnia and headaches that come with it, these fashionable glasses are a must-have.
38. Pocket Photo Printer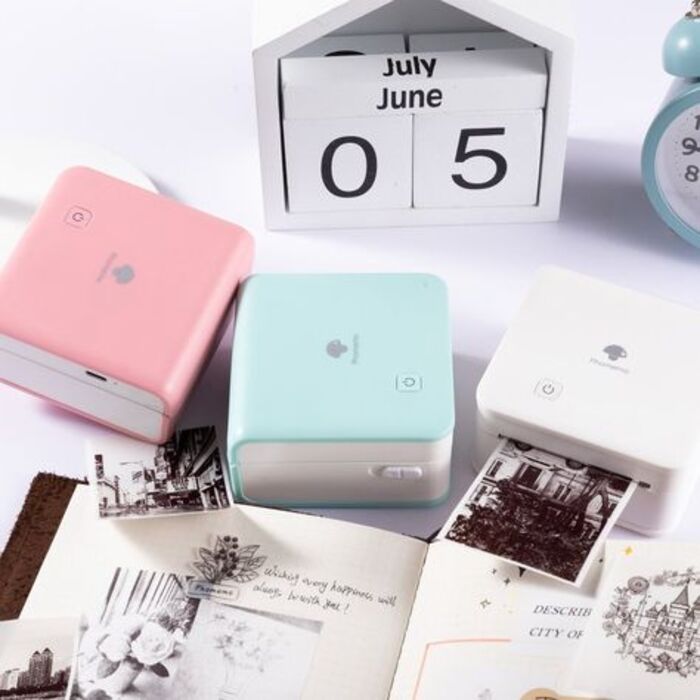 It's important to give her a present that helps her pursue her artistic goals as a group photographer. This printer syncs to a user's phone through Bluetooth so they can print out 2×3 photo prints on the fly, making it ideal for the girl who likes to capture a moment.
39. Wireless Headphones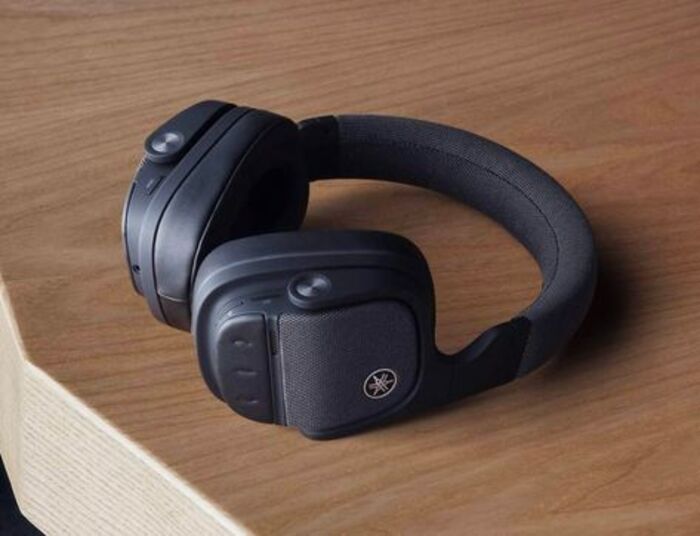 This time, gift these wireless headphones as fashionable and simple gifts for girlfriend. With the latest design and high-quality features, she'll enjoy every moment listening to her favorite music using this set.
40. Wireless Charger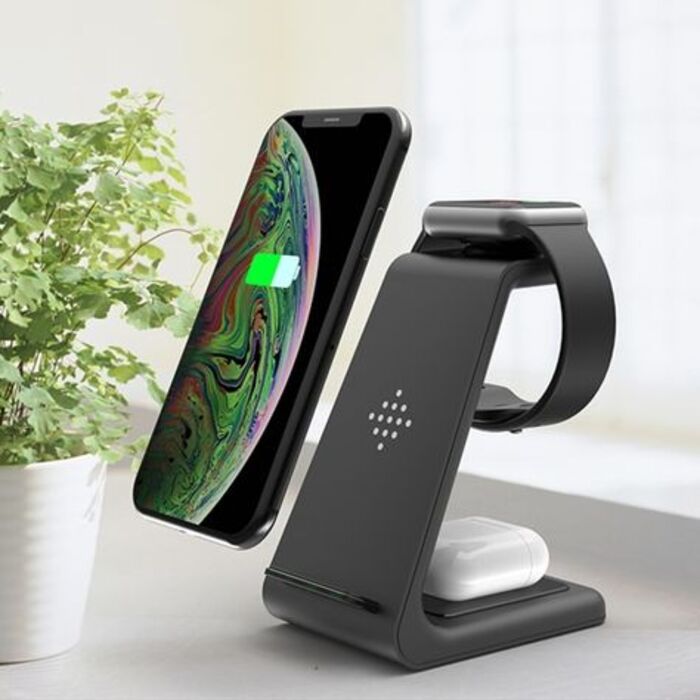 This 3-in-1 charger folds in half when not in use, making it about the same size as an iPhone. Make sure to check out her current gadgets before making a purchase because it only works with newer models of iPhone, Apple Watch, and AirPods.
>>> Recommend reading: 49 Best Birthday Gift For Girlfriend Ideas That Enchant Her
Easy girlfriend gifts for keepsakes and others
41. Mini Instax Camera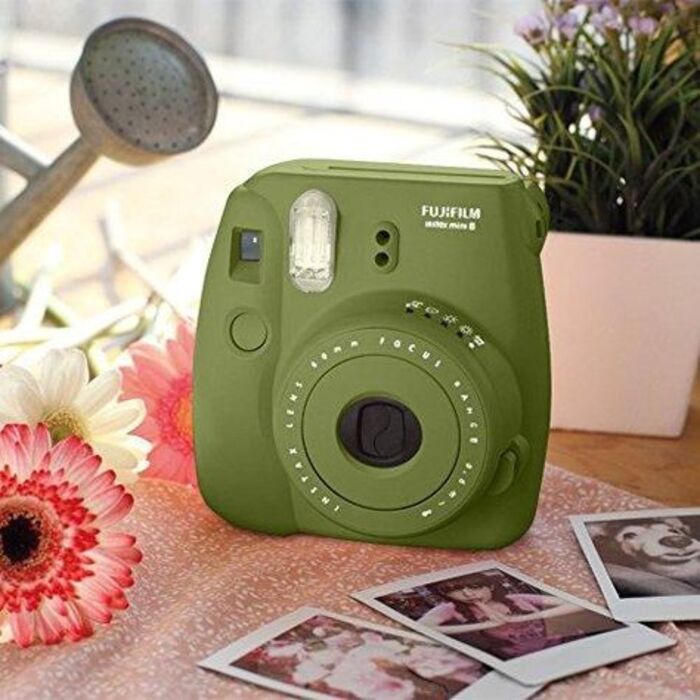 There is a good chance your girlfriend has taken thousands of selfies of the two of you or another photo of her dog. Gift her an Instax camera to let her print adorable photos and stick them in her journal.
42. Leather Journal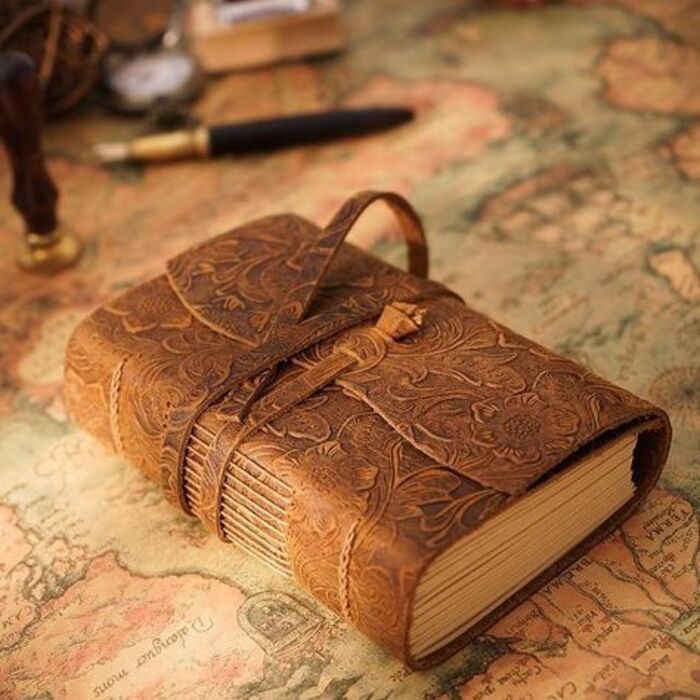 Even if she's not the kind to sit down and scribble poetry or write entries for her "dear diary," giving her a lovely journal is an excellent way to convey your thoughtfulness. She might find it interesting to fill this journal with all of her favorite photos with you and fun activities that both of you have done together.
43. Rustic Photo Canvas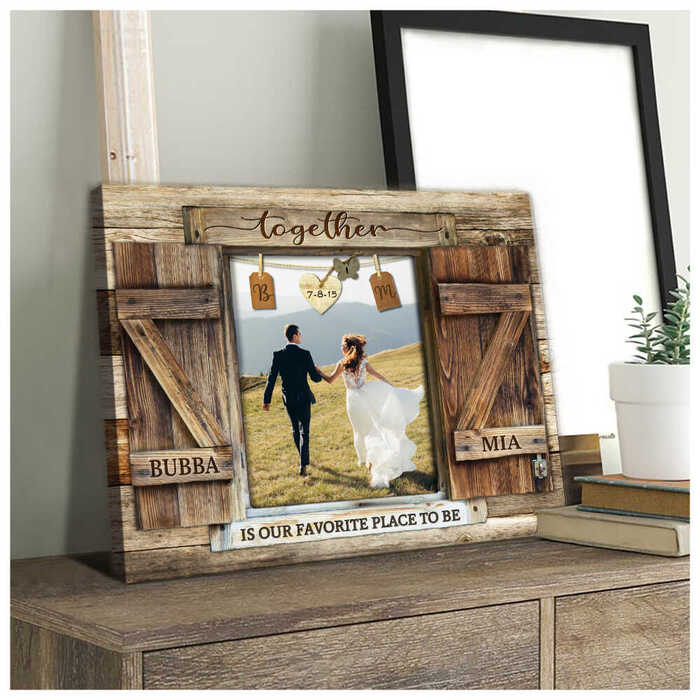 Is your lady a fan of rustic home decoration? If so, she'll be happy to have this vintage photo print hang in her room. Every time she looks at it, she'll be reminded of her thoughtful and romantic boyfriend.
44. Photo Book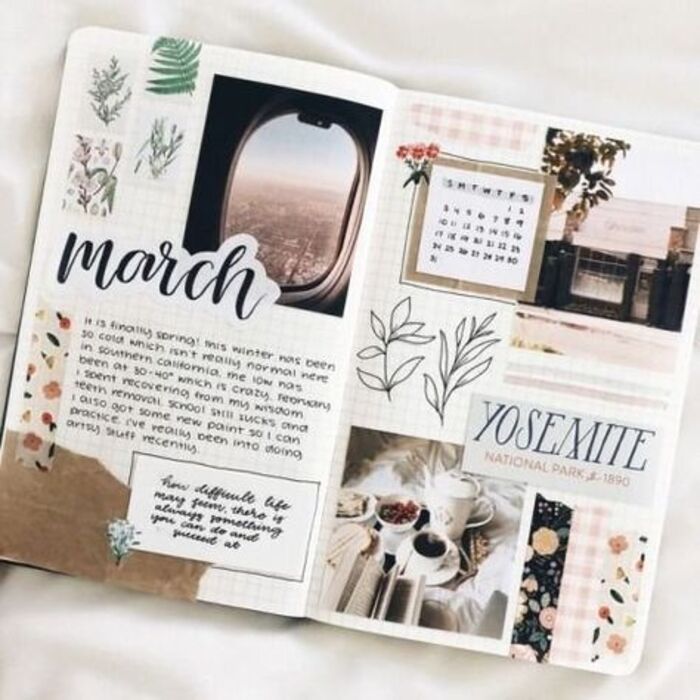 Don't bother with gift cards when you can design a personalized photo album for your girlfriend instead. It's the best simple gift for girlfriend who is sweet and wants to keep memories in a traditional way.
45. Wooden Keepsake Box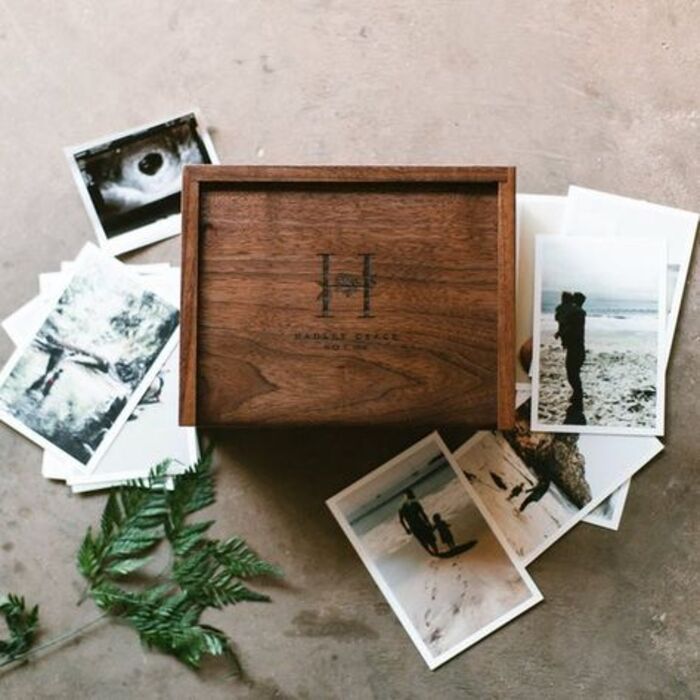 Whether it's a box for tickets or a notebook, give her a place to keep mementos of your special times. Additionally, you can include a handwritten note inside or on the bottom of the box in addition to the engraving on the lid.
46. Long Distance Coffee Mugs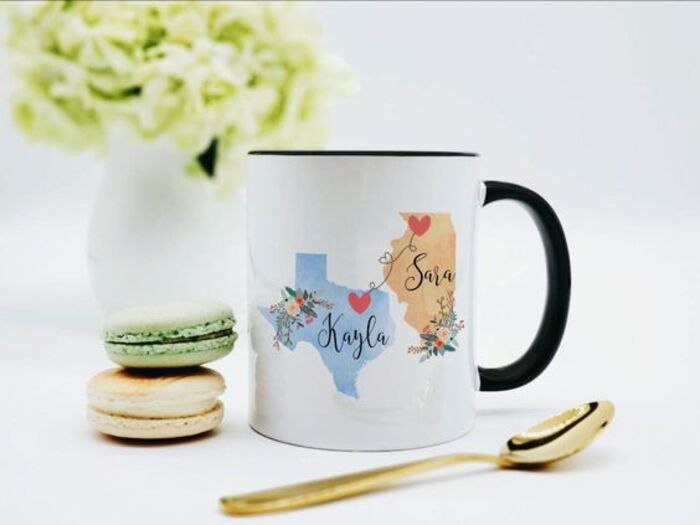 One of the things you miss most when you and your loved one don't live close by might be the intimacy of your daily coffee chats. But with these coffee mugs as amazingly simple gifts for girlfriend, you're confident to tell her that we'll never be separated, and we'll always be together.
47. Picnic Backpack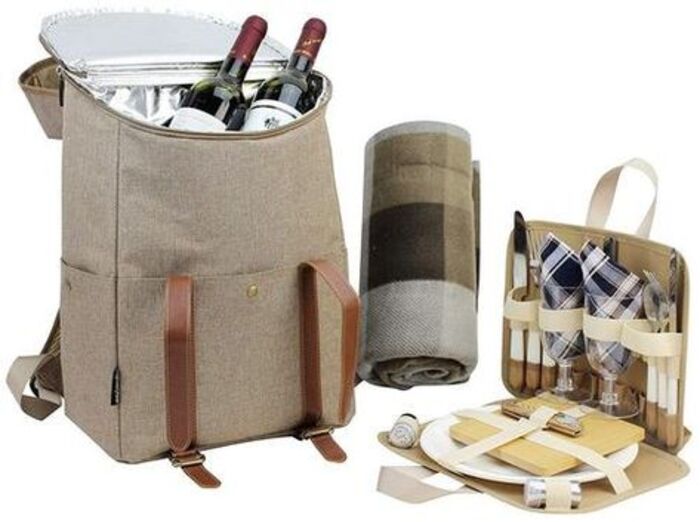 This picnic on-the-go backpack is a great option for couples who want to explore the world and share a special meal together while doing so. For a romantic picnic, this bag has everything you need. Fruit, sandwiches, cheeses, and even wines can all be stored in its cooler section.
48. Personalized Cutting Board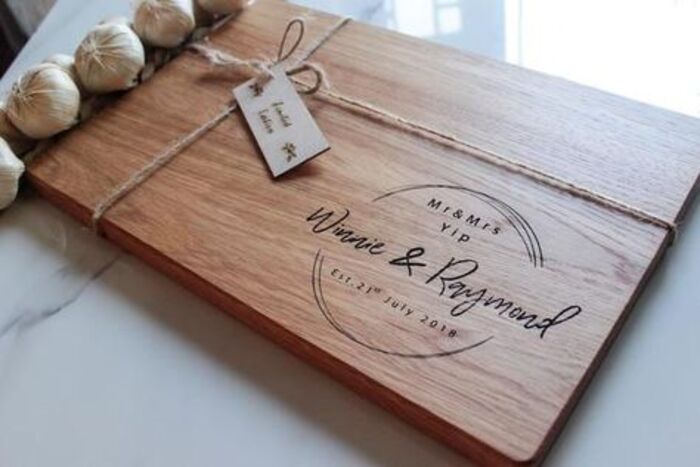 Intricately carved and personalized with your initials, these cutting boards are the perfect easy girlfriend gifts. One side of the board is etched for her to display, while the other side can be utilized to cut. It's such a great gift for any woman who loves cooking.
49. Weekend Duffel Bag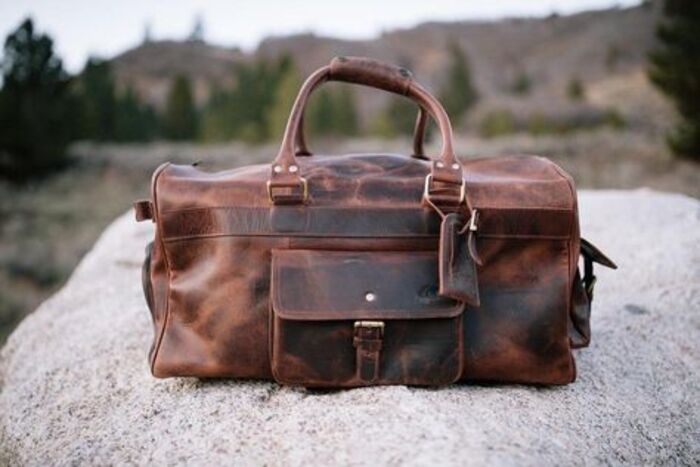 You and your girlfriend will need a weekend bag for all of your upcoming excursions. Separate compartments in the bag allow her to organize her belongings for one to four nights away from home.
50. Home Office Lap Desk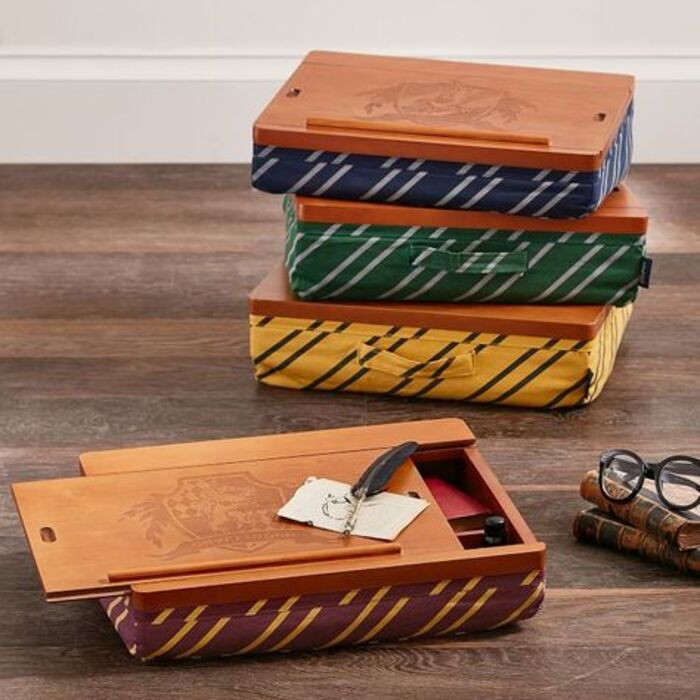 What better way to show your support for her work-from-bed habit than by giving her a lap desk. Opt for a sample with built-in storage to help her keep necessary stuff within her reach. Don't skip this item if you need simple gift ideas for girlfriend.
51. "Loved You Then Love You Still" Canvas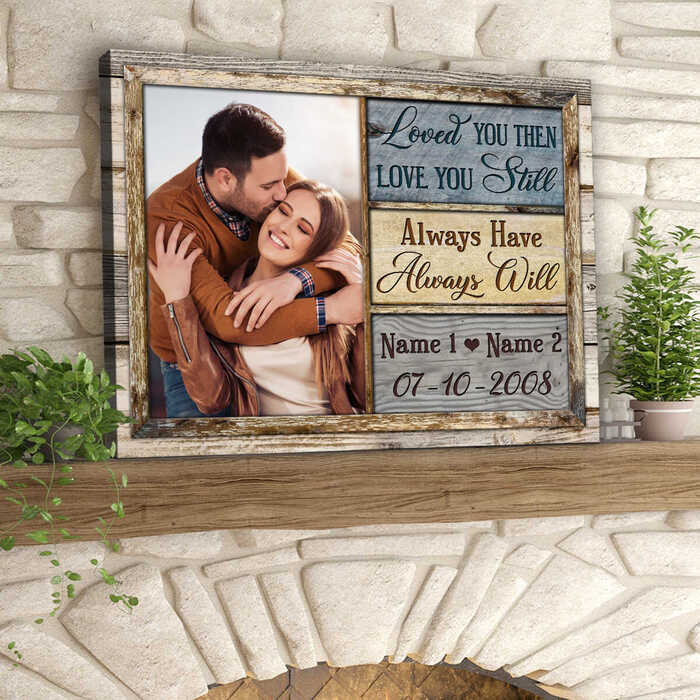 Surprise your girlfriend on her birthday with a heartfelt canvas that makes her feel loved and special. This gift is something that gives her a lot of motivation when you're not around.
52. Travel Luggage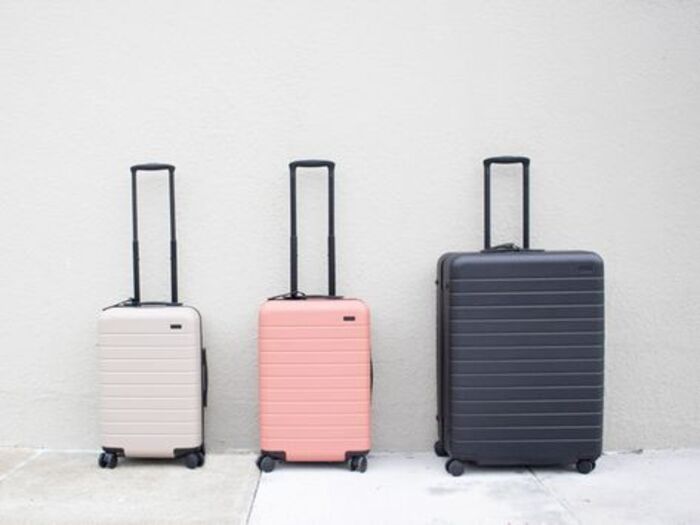 You can always count on your girlfriend to be planning her next vacation whenever she's not on the road. This woman has an unquenchable desire to see the world, and therefore she'll need to pack accordingly. Fashionable travel suitcases are surprisingly simple gifts for girlfriend that are sure to satisfy her taste.
53. Wine Tumbler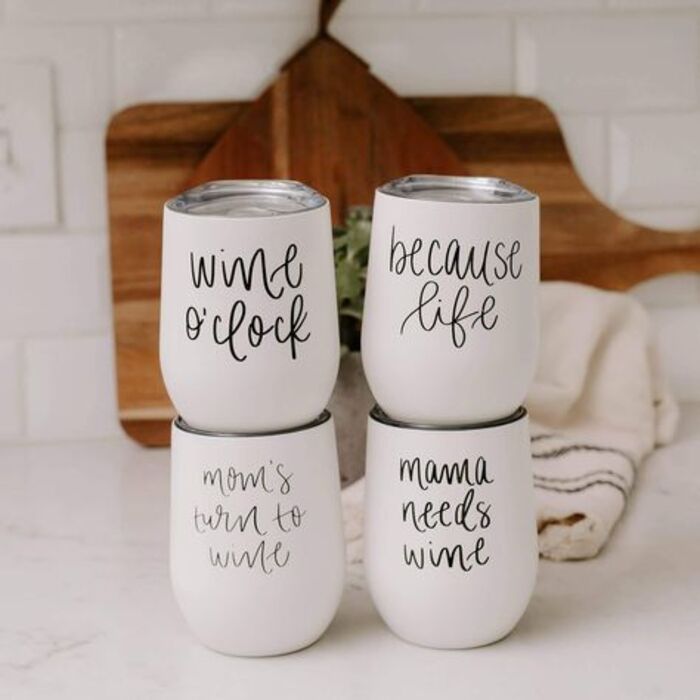 Your wine-loving girlfriend will appreciate the convenience of wine glasses that she can carry with her wherever she goes. With attractive appearance and strong stainless steel, they are highly praised for their durability and ability to keep liquids cold for hours. In addition, she may use it as a coffee cup in the mornings, thanks to its heat-resistant feature.
Read more:
This list of the best simple gift for girlfriend is all you need to make her birthday or Valentine's Day memorable (in a good way, of course!). No matter what you pick, she'll appreciate both the gift and your thoughtful gesture. If you want to choose something personalized for her, browse Oh Canvas's site and you'll be amazed by charming custom prints that tend to be the best gifts for her.