If your girlfriend is a woman who loves hitting the trail, she'll be fond of practical gift ideas that support her journey. This list of perfect gifts for outdoorsy women is an inspirational source when it comes to her birthday, anniversary day, or even "just because". Oh Canvas is sure that your soulmate will appreciate your love and thoughtful gesture if you give her these useful things. Browse our list and get her a favorite item that brings a smile to her face!
Essential Gift Ideas for Outdoorsy Women
Apparel & Clothing Gifts for Outdoor Women
1. Toasty Warm Slippers
After a long day of hiking, there's nothing better than taking off your uncomfortable hiking shoes and stepping into a cozy pair of slippers. They will keep your friend's feet as warm as their thick jacket. With a foam footbed that cushions your feet, these shoes are excellent for the outdoors.
2. Hiking Boots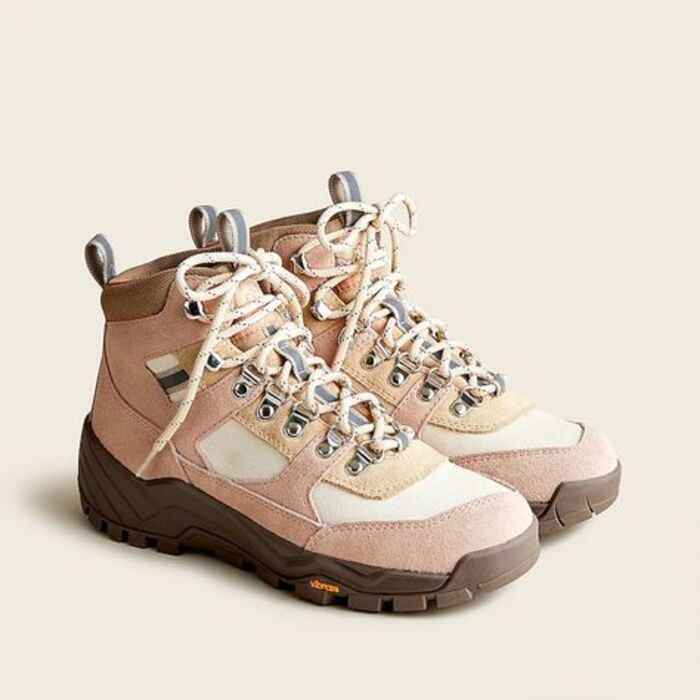 When it comes to the best gifts for outdoorsy girlfriend, these hiking boots stand out to be on top. Being both practical and fashionable, they'll keep every step of her comfy and amazing. These boots will be a hit in her upcoming journey.
3. Mountain Necklace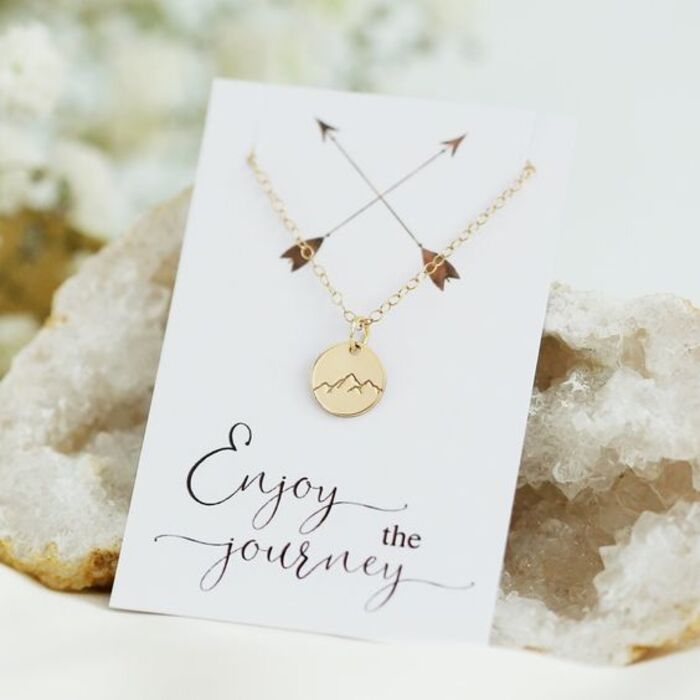 Looking for heartfelt presents for outdoorsy girlfriend? Take a look at this beautiful mountain necklace. Even though it's little, this necklace serves as a powerful reminder of the vastness that lies ahead. Put them in a cute little box, along with a loving card, to make it excellent for gifting.
4. Fleece Headband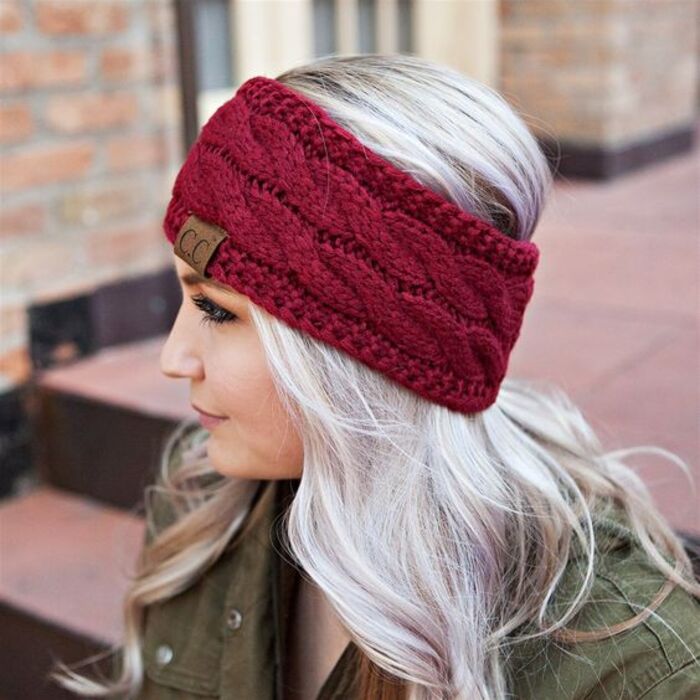 On the hunt for perfect gifts for outdoorsy girl? A fleece headband will keep her ears and forehead toasty in chilly conditions. She'll appreciate this thoughtful gift a lot.
5. Pom Beanie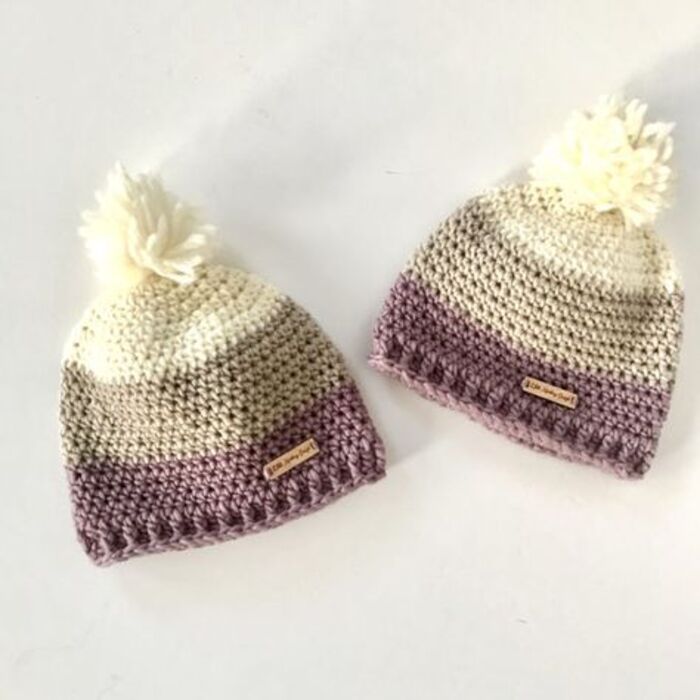 The slouchy beanie is able to cover both ears to keep them warm and secure. Opt for a favorite color to make it the perfect gift for any outdoor enthusiast in your life.
High-quality outdoor items
6. Wearable Sleeping Bags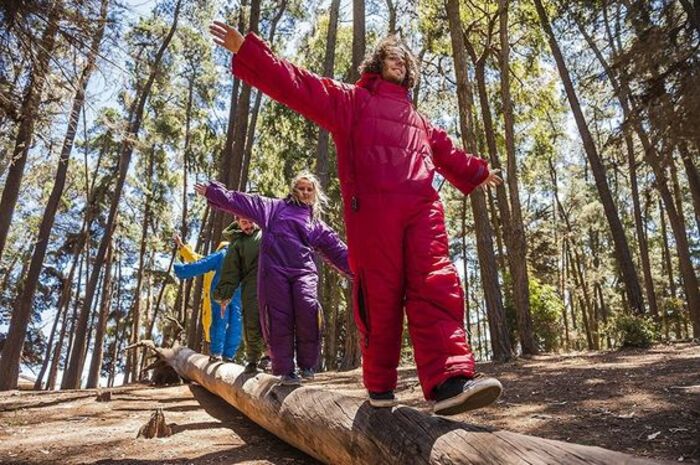 Imagine sitting around a campfire, roasting marshmallows, and wearing your comfy, warm sleeping bag in the middle of the night. Camping vacations have never been better with the invention of these sleeping bags with arm and leg openings. They're one-of-a-kind gifts for outdoorsy girlfriend that she'll love.
7. Patagonia Black Hole Cube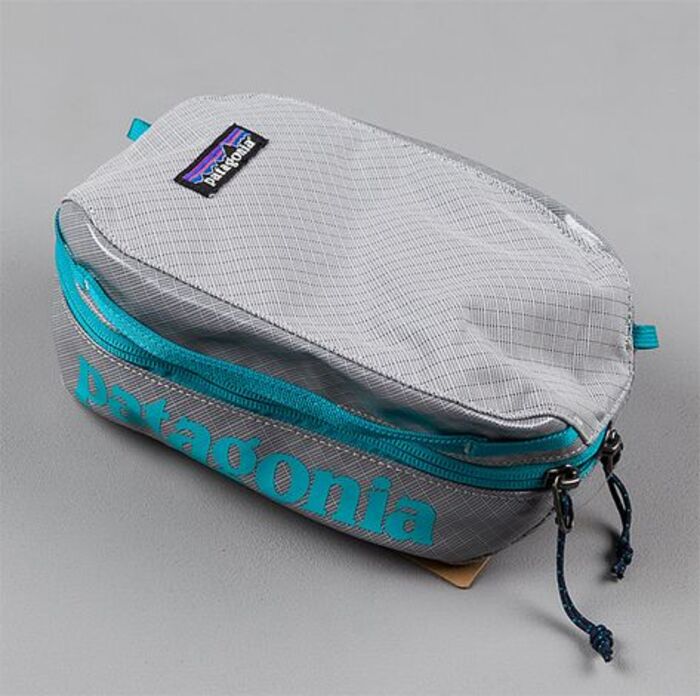 Excellent addition to any woman's outdoor gear collection! This compact organizer features a zippered compartment for tiny items. This is where she keeps all of her personal belongings, including toiletries. She can quickly retrieve our belongings while on the road thanks to the top compartment's simple open design. Don't miss out on this practical piece while finding special outdoor gifts for her.
8. Travelon Anti-Theft Bag
This bag is one of the best travel fanny packs on the market, boasting a number of features to keep your valuables safe. It often includes RFID card blocking, a slash-resistant strap, lockable straps, and zippered pockets with slash-resistant mesh panels. It's ideal for transporting everything you need while keeping your belongings secure.
9. Darn Tough Hiker Socks
You might think socks are boring, but a great pair of hiking socks will be appreciated by any woman who enjoys the great outdoors. To, wear wool socks. Thick and cushy wool socks will keep your feet warm and dry while trekking.
10. Puffy Blanket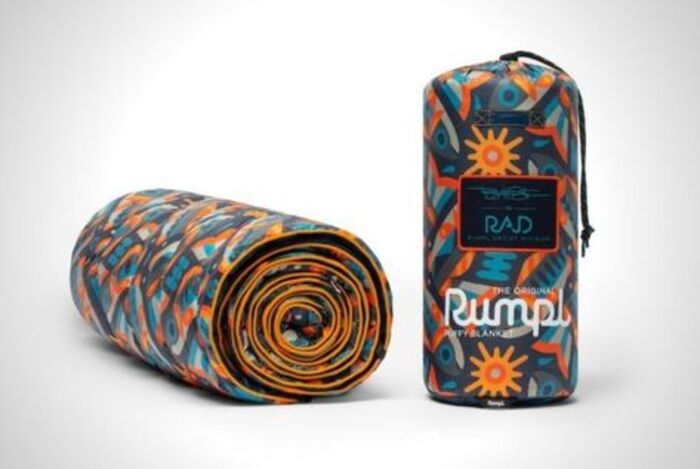 Anyone who enjoys spending time outside knows how important it is to be prepared when the weather turns cold. Made from recycled fabrics, these puffy blankets are the best gifts for outdoor lovers who need warm cuddling in the woods.
11. Osprey Skimmer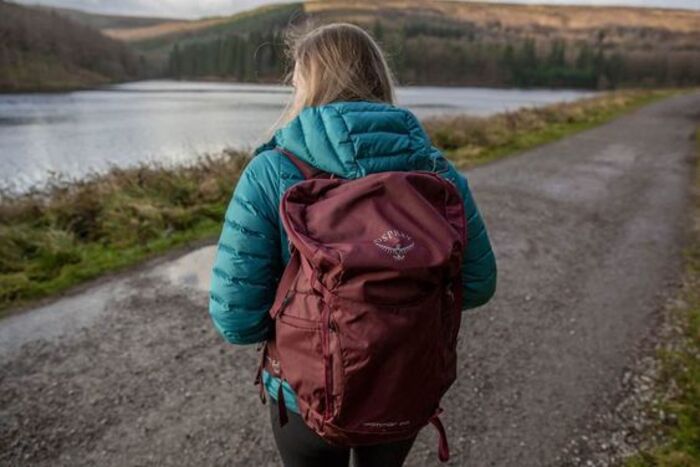 The quality of your backpack should never be compromised! In addition to your clothing, this is an essential piece of outdoor equipment that helps save your money and other essential things. We've been traveling with Osprey for years, so we can attest to its sturdiness. It's a perfect fit if you find thoughtful, practical gifts for outdoorsy girlfriend in your life.
12. Camping Travel Towels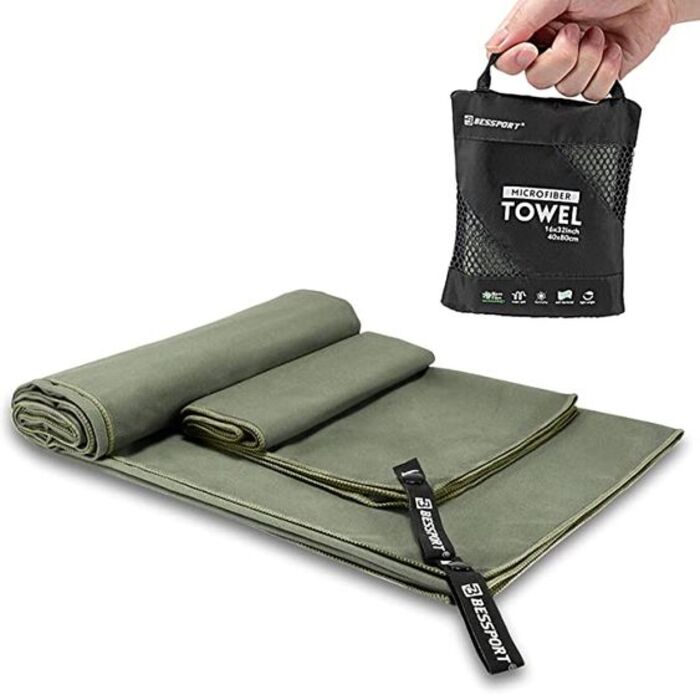 This is a priceless piece of gear for any woman who enjoys spending time in the great outdoors. Being ultra-soft and fast-drying, these towels are ideal for use after showers, after a plunge, or for wicking away perspiration on hot days.
Protective and practical accessories
13. Owl sleep mask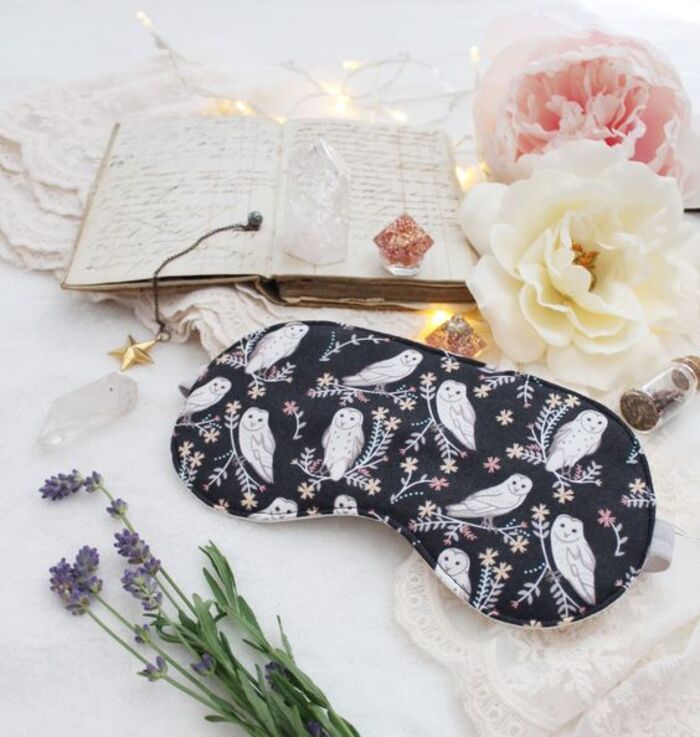 Sleep masks, which are both adorable and functional, are a great present for the outdoorsy person in your life. The early morning sun may be kept out of the camper with these masks. They can even be utilized for a mid-hike nap in the afternoon. Such practical gifts for outdoorsy girlfriend that she'll treasure!
14. Sweater Gloves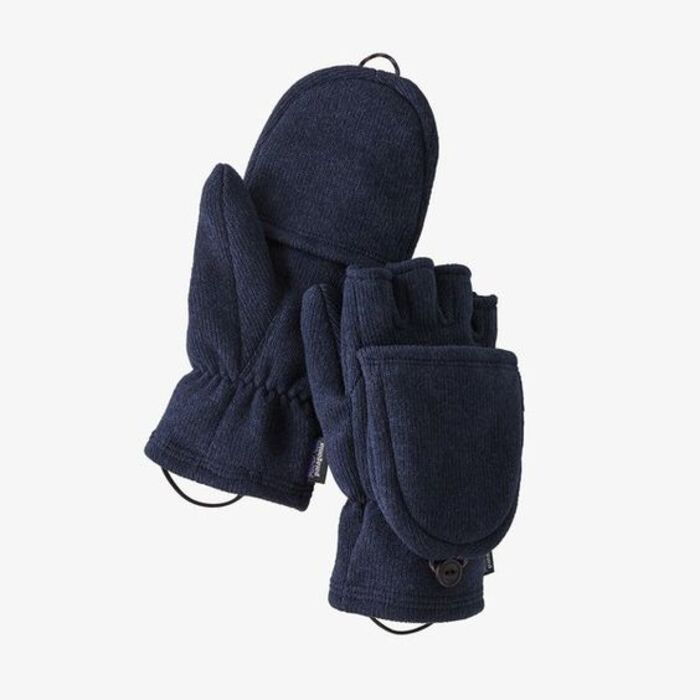 What could be greater than the gift of warmth? With this unique gift, you can have the best of both worlds: a glove and a mitten. When your girlfriend lives in the cold area, it will be a useful long-distance gift for your girlfriend. Designed for ladies who love the outdoors, these mitten-style gloves keep hands toasty while yet allowing her to use her fingers as needed.
15. Polarized Sunglasses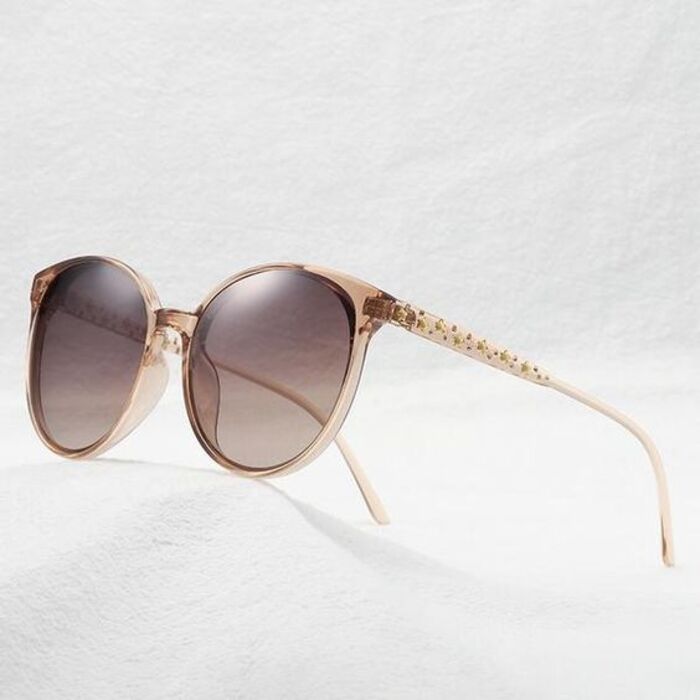 Anyone who spends a lot of time in the sun should invest in polarized sunglasses. With a lifetime warranty, these sunglasses are stylish, durable, and ready for any adventure!
16. Multi-purpose neck gaiter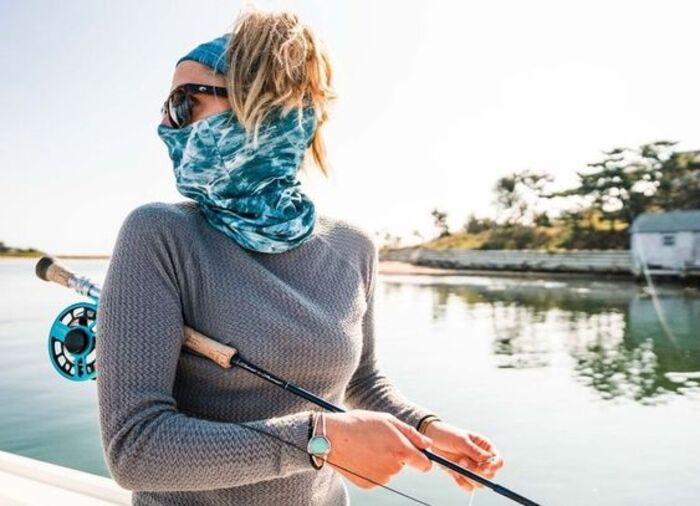 It's a great piece of outdoor gear for being practical and multi-purpose. She can use it as a face mask or wear it over her ears to keep her hair out of the face when it's windy. For any activity, from camping and going hiking to biking in the fall, this neck gaiter is a useful item that she wishes to have.
17. Zippo Hand Warmer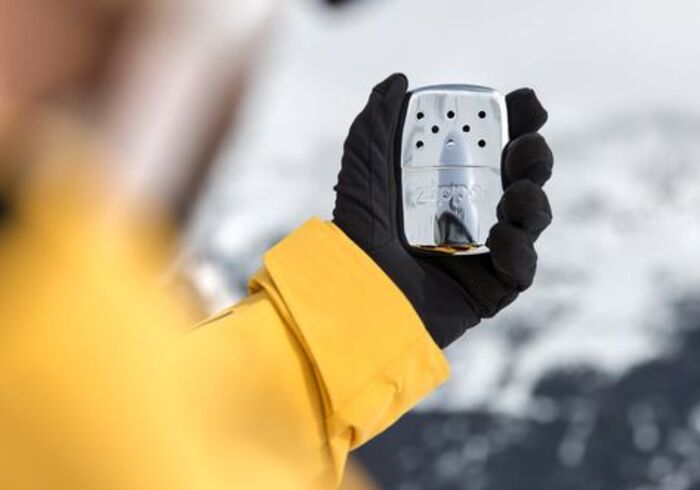 Gifting a reusable hand warmer to a woman who enjoys being outside but has trouble staying warm in the winter is an excellent idea. It's possible to recharge using a USB cable, making it ideal for those who wish to keep their hands warm while on an extending adventure.
18. Lip Balm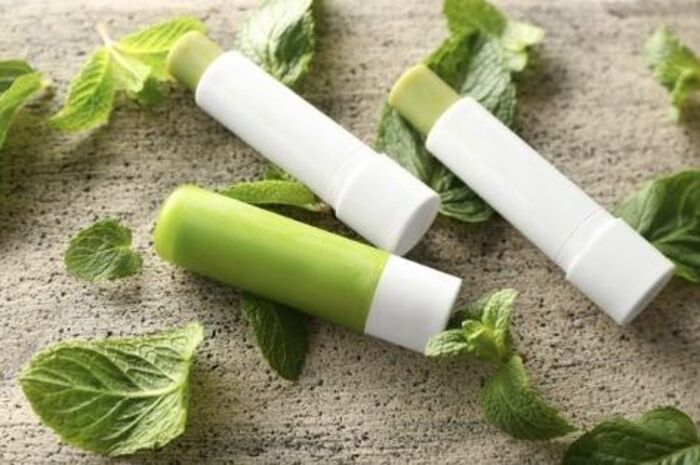 Want to get the best gifts for outdoorsy girlfriend to show how much you care? A lip balm is sure to bring a proud smile to her face. After spending all day outside in the sun, she'll find this item helpful and fantastic for her dry lips.
Outdoor Equipment and Tools
19. Compact Camp Chair
This camp chair is the ideal travel companion. The backpack can transform into a stool camp chair which gives us a relaxing experience. It's lightweight and compact enough to stow in a car trunk or bring along on a hike.
20. Packable Hammock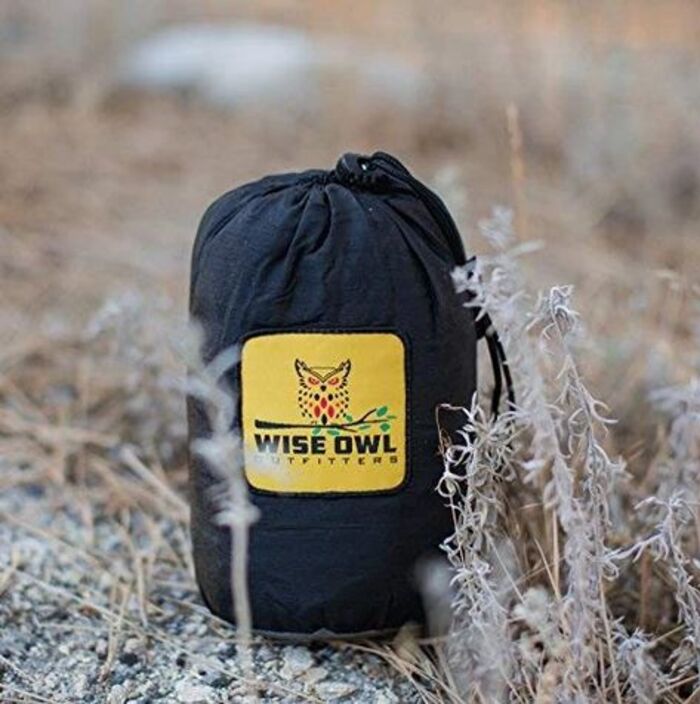 While camping, it might be challenging to locate ideal positions for relaxing if your camp stool isn't comfortable enough and you're not quite ready to get into your tent yet. An easy-to-pack hammock is ideal in these situations! For any outdoor lover, this item is a must-have!
21. Pocket Knife and Sheath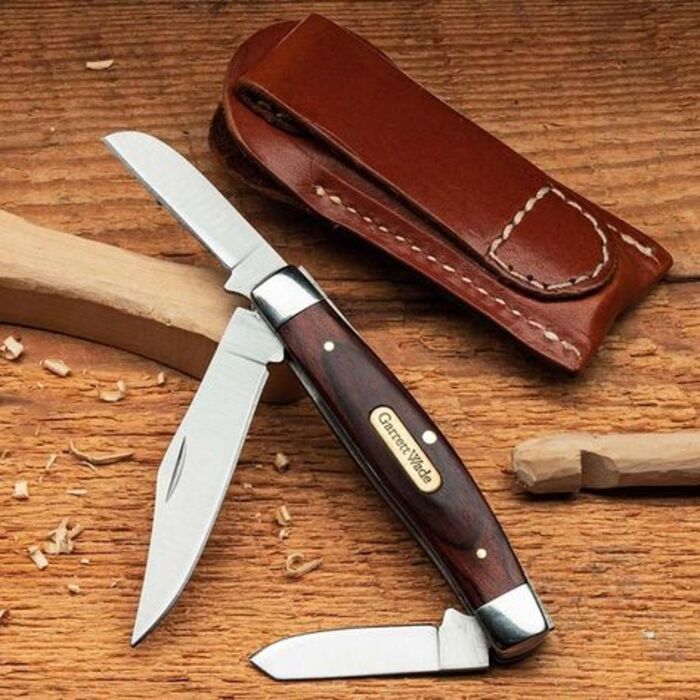 When you're out in the woods, you'd be surprised at how often you'll need a razor-sharp knife. A good knife is a must-have whether you're slicing veggies, cutting rope, or fending off dangerous things. This is one of the best gifts for outdoorsy women that you could get.
22. Compact Binoculars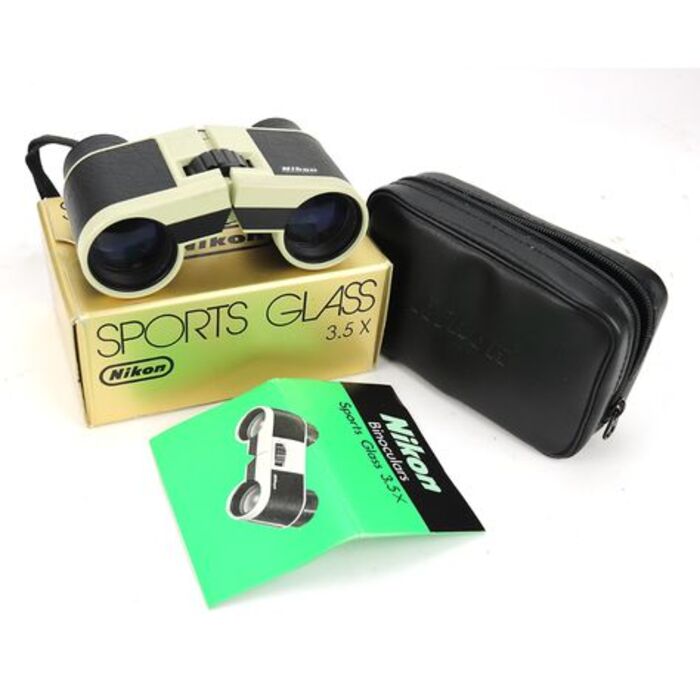 Surprise her on this holiday with these compact binoculars as the best gifts for outdoorsy girls. She may go birdwatching, stargazing, or even critter-hunting when she's out and about. Observing nature will be a delight of her adventure, thanks to your gift.
23. Portable Campfire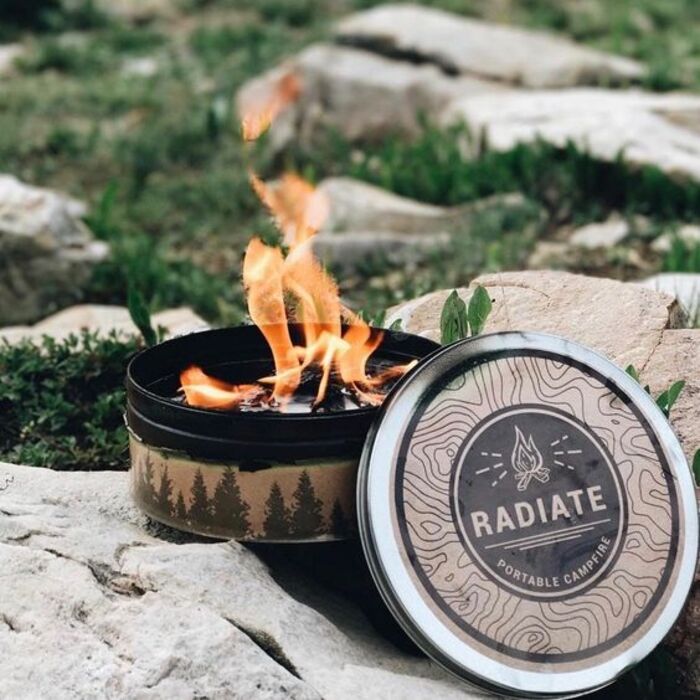 A picnic or perhaps a night under the stars wouldn't be complete without one of these beauties. The portable campfire is made from recycled soy wax and paper briquettes, making it an environmentally friendly gift for any camper. Being so handy and lightweight, it's easy to set up and takedown while being able to burn for three hours like a candle.
24. Bug Bite Itch Relief Pen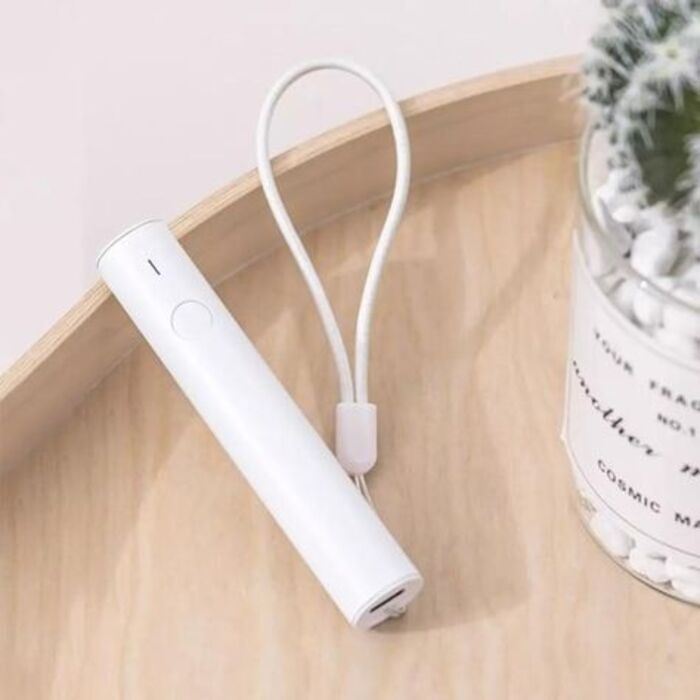 When going into the woods, some of us are left with itchy, red bites that cause irritation after being bitten by mosquitos and bugs. It's when this pen comes into play to relieve the itch and irritation by heating it up. They are a must-have for any outdoor enthusiast, therefore they make excellent presents for outdoor women.
25. Portable First Aid Kit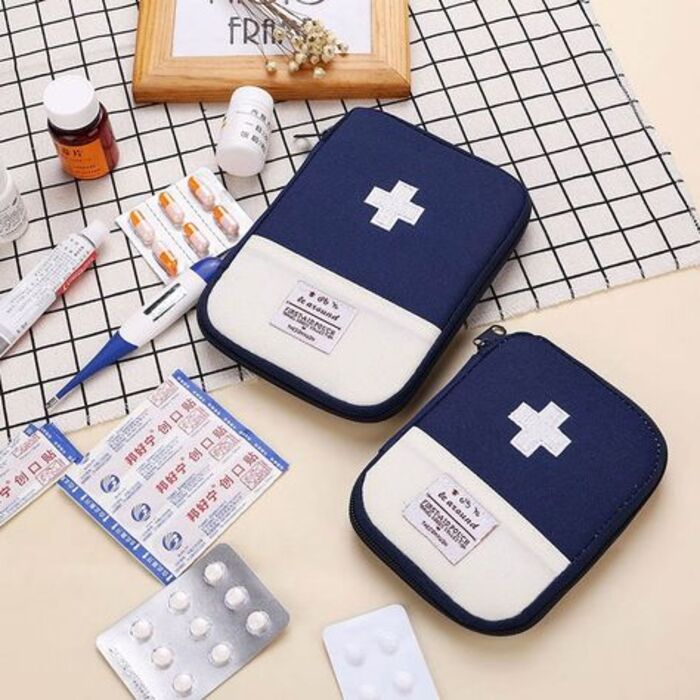 Safety should always come first, so first aid kits make excellent presents for outdoorsy girlfriends. It should be part of her gear because it's nearly impossible to prevent minor scratches and bruises. Gifting this thoughtful gift is an adorable way to show how much she means to you.
26. LED Flashlight
Outdoor-loving women will love this flashlight as a present. A powerful 900-lumen LED light is able to illuminate two football fields. Durable and water-resistant, this flashlight is perfect for outdoor activities such as hiking or camping.
Great outdoor cooking and drinking gifts for the outdoors woman
27. Travel Coffee Press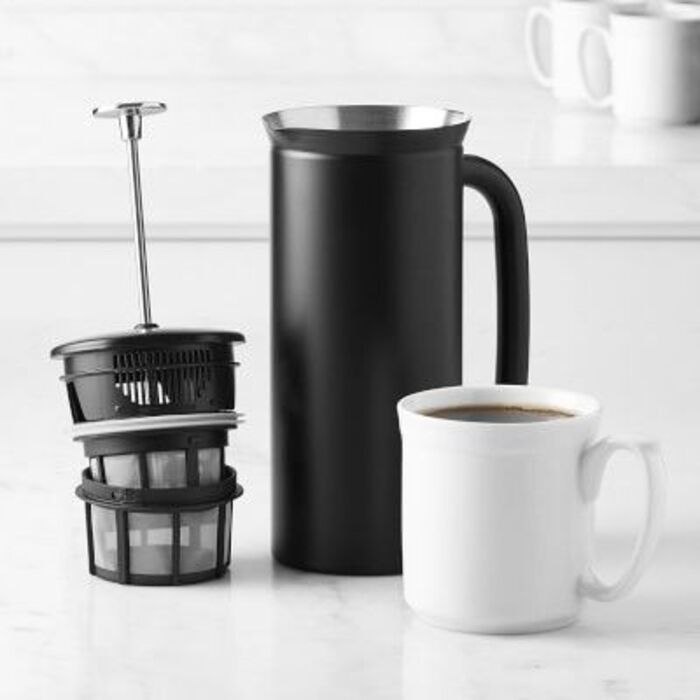 This mobile coffee press is even more convenient when she doesn't have the time to wait for pour-over coffee. It's able to keep coffee hot for up to four hours with its leakproof stainless steel double wall. If your girl is a woman who enjoys coffee and is always on the go, perfect presents for outdoorsy girlfriend like this piece should never be missed.
28. Coffee Mugs
Having a hot cup of coffee is the first step to any new experience. Coffee served in an adorable mug is a great addition to any camper. The recipient will be delighted with this thoughtful present from you.
29. Insulated Wine Glasses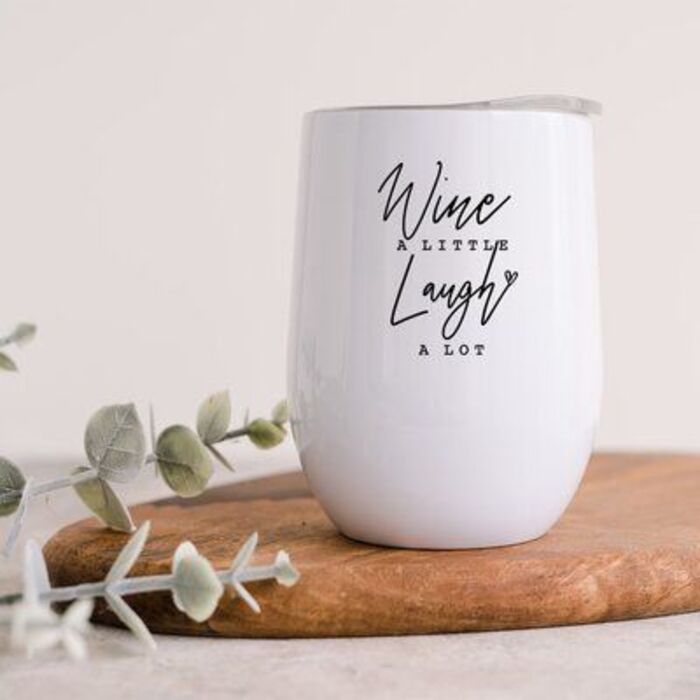 For the wine (or cocktail) connoisseur, this is a great gift. If she's going camping, these insulated wine glasses will keep her drink cool and are safe to throw in a backpack.
30. Lifestraw Water Bottle
In the last few years, Lifestraws have changed water bottles and the ability to sip clean, drinkable water wherever you are. Outdoorsy women and those looking for a reusable water bottle will love these pieces. They're the best gifts for outdoor lovers wherever they go.
31. Outdoor Brewing Kit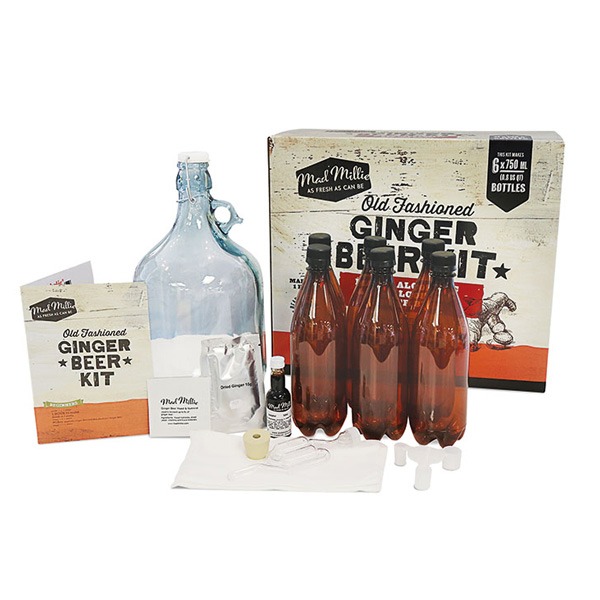 This is the outdoor version of a home brewing kit, so she can enjoy a cold one or mix up some invigorating flavoured drinks while she's out and about. Brewing in the great outdoors has never been easier than with this set of simple tools and thorough instructions. Here's to wonderful times and refreshing beverages!
32. Portable Outdoor Grill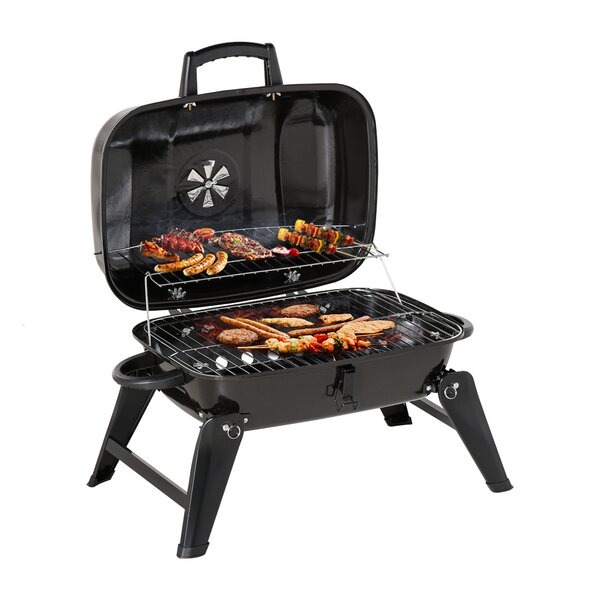 In search of the best portable barbeque for your next outdoor adventure? For those who enjoy cooking in the great outdoors, this grill is a must-have. She can now take her favourite grilled foods on camping trips and picnics with her thanks to this lightweight and compact grill. This amazing gift will help her get ready to enjoy the tastes of nature.
33. Artisan Chocolate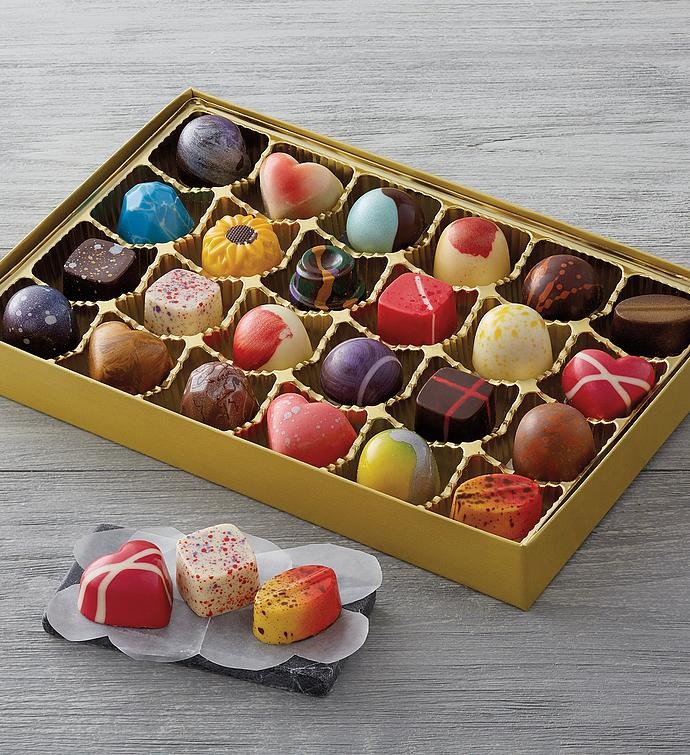 A chocolate bar is the perfect snack for hiking or for eating after a long day of exploring the great outdoors.
Gluten-free, dairy-free, soy-free, vegan, and delicious best describe these Hu Chocolate Bars. The saltiness of their dark chocolate bar is the perfect energy boost for exploration.
Photography and tech gadgets
34. Flexible Phone Tripod
A solitary traveler who enjoys photographing in the woods is going to require some assistance from you. This flexible phone tripod will easily get the ideal shot on any surface. Especially, she can shoot from as far as 30 feet away thanks to the camera's built-in wireless remote control.
35. Fujifilm Instax Mini Camera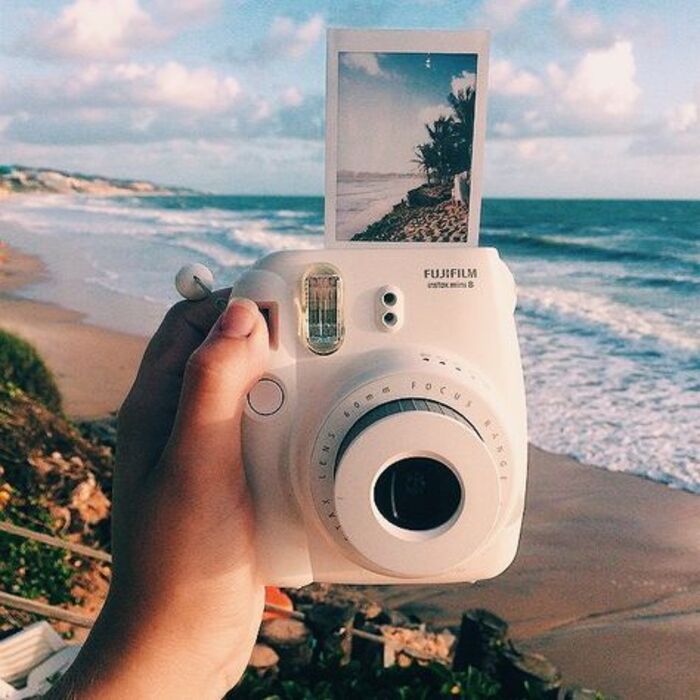 Look no farther than this Instax instant camera if you're searching for timeless gifts for outdoor lovers. Capture a trip back in time and print as you take pictures for a more traditional approach to photography. We always use ours to see the world's most famous landmarks.
36. GoPro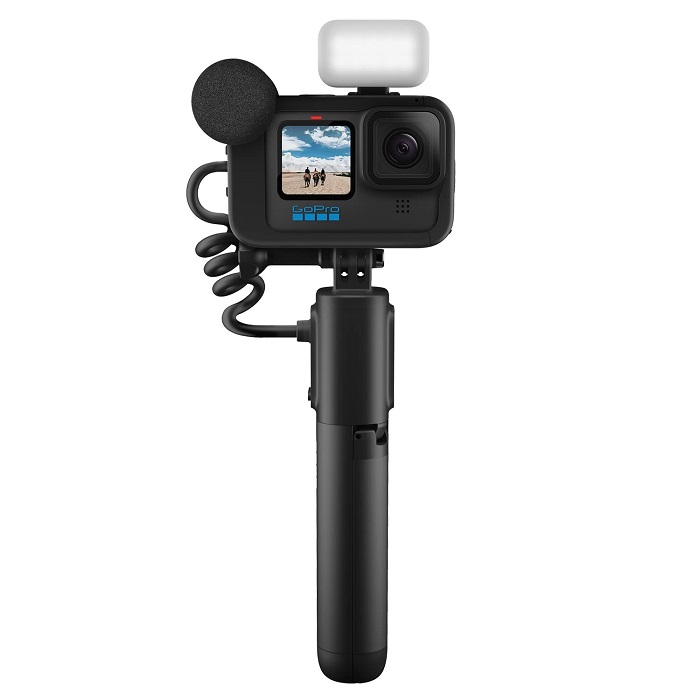 You shouldn't overlook this option if you're shopping for a gift for an outdoorsy woman. The GoPro is built to survive the elements and capture stunning footage no matter where you take it thanks to its sturdy construction, cutting-edge image stabilisation, and waterproof features. The GoPro guarantees that she will never miss a moment, whether she is scuba diving in pristine waters, climbing lofty peaks, or ripping it up on the slopes.
Book and entertainment gifts for outdoor women
37. Women Who Hike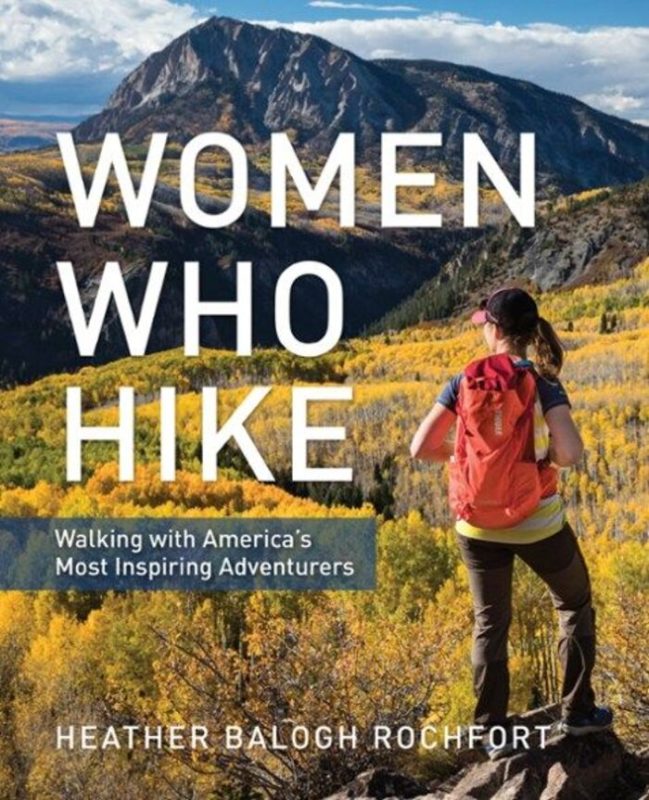 This book, Women Who Hike, is a great way to inspire others. There are detailed GPS coordinates and images for each walk that is described. A Kindle version is also available for your outdoor-loving buddy who prefers to read her books on the go.
38. The Lost Art of Reading Nature's Signs
The intriguing "The Lost Art of Reading Nature's Signs" guides readers on an adventure of discovery through the natural world. This book by Tristan Gooley, an expert in natural navigation, is a great resource for learning to read the subtle cues and patterns present in the natural world. This book will help her understand the hidden language of the outdoors, whether she is a passionate hiker, camper, or simply someone who likes the beauty of nature.
39. Travel Journal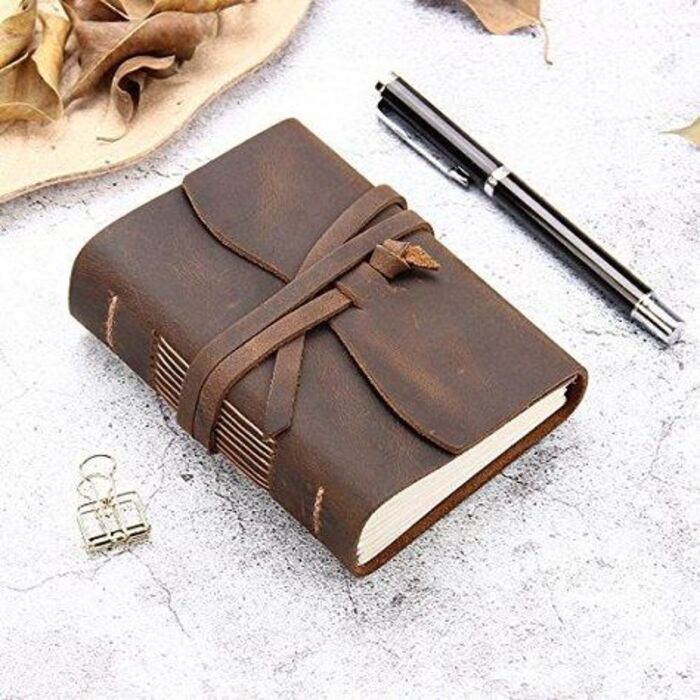 Whether it's a cliche or not, most individuals who enjoy traveling want to keep a trip journal. As a notebook, they can capture the splendor of their natural environment. Give this journal to your girlfriend and she'll take it with her on every adventure.
40. Waterproof Speaker
The portable waterproof speaker is the perfect way to enjoy your favorite music while you're out on an adventure, be it hiking, kayaking, or camping. It's one of the unique gifts for outdoorsy girlfriend that tend to leave the best impression on her.
41. Outdoor lawn games set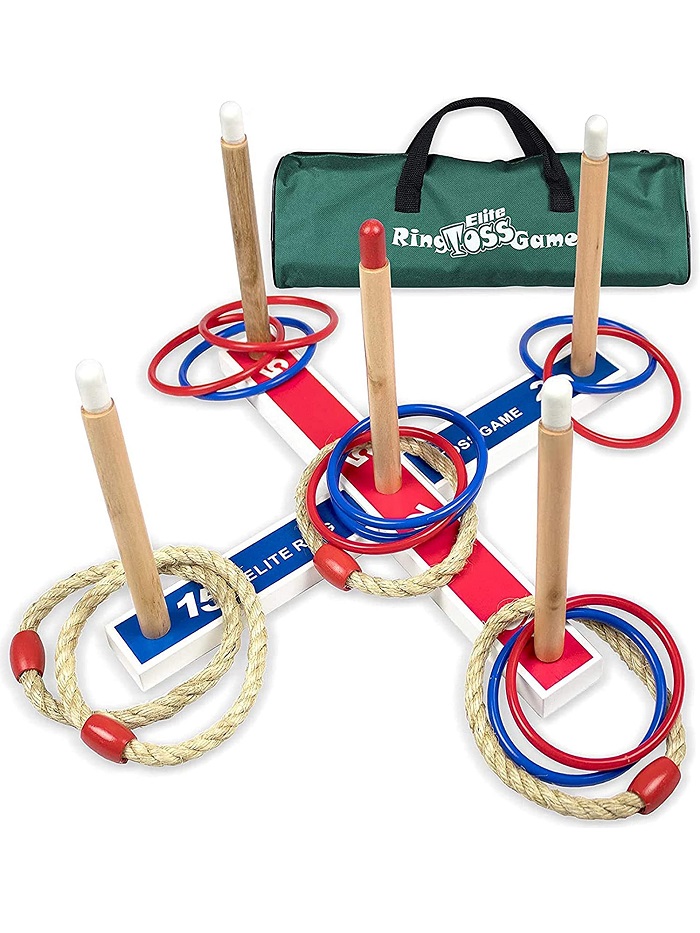 In search of some exciting and challenging outdoor pursuits? An outdoor lawn games set should be your first stop. These activities are perfect for a day in the park, a picnic with the family, or a barbeque with friends. Everyone may discover a game they like, from traditional favorites like cornhole and ladder toss to more novel options like gigantic Jenga and ring toss.
42. Fire-Side Chats – Fun & Thought Provoking Conversation Cards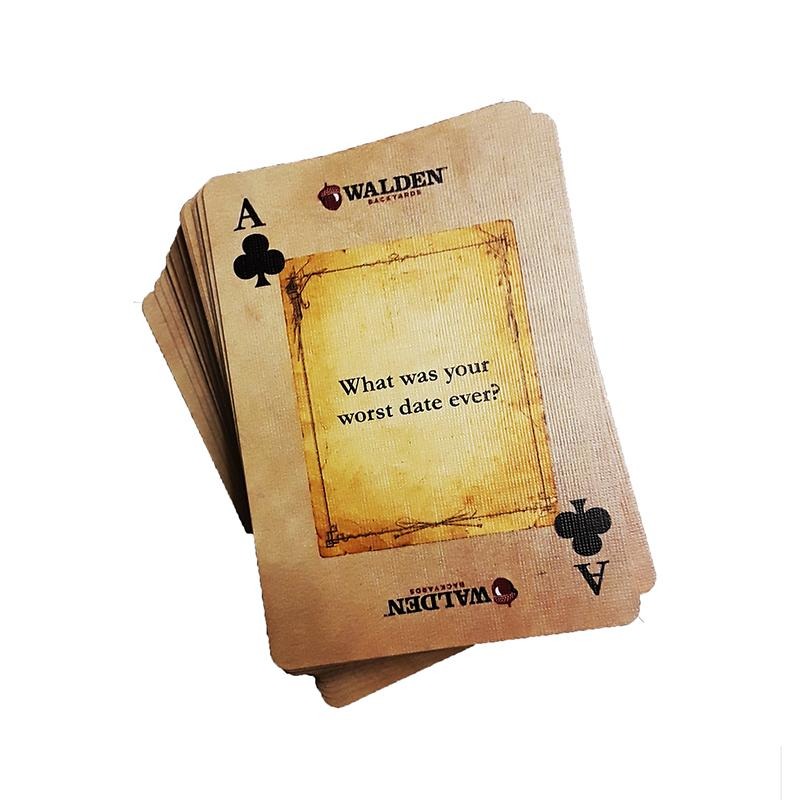 Want to know how to start interesting discussions and make lasting friendships? The helpful conversation cards of "Fire-Side Chats" will get the party started. Each card has been carefully developed with a thought-provoking question or prompt to promote meaningful conversation and strengthen bonds with loved ones. These conversation cards can come in handy whether you're sitting around a campfire, having a quiet night in, or embarking on an exciting road trip. Get one and initiate deep discussions.
Maybe you interested:
Whatever you choose from Oh Canvas's list of perfect gifts for outdoorsy women above, it's a lovely gesture to show you much you care about her. Practical and unique, these gift ideas are sure to please her taste. Don't forget to insert a loving card along with your gift to let her know your love and sincerity. She'll treasure it for years to come.