Dads are among the most difficult members of the family to show for. They have so many interests, but it can be intimidating to discover something they don't already own. Helping him improve on tried-and-true favorites is sometimes the best course of action. If you want to go above and above, you can get him something he will never be able to find on his own. Luckily, Oh Canvas has gathered the best Father's Day gifts for dads of all stripes, from stepdads to fathers-in-law to grandfathers. Read on our gift guides and make him proud on his day!
Luxury Gift Ideas For Dad
1. Luxury Stainless Steel Watches Gift Card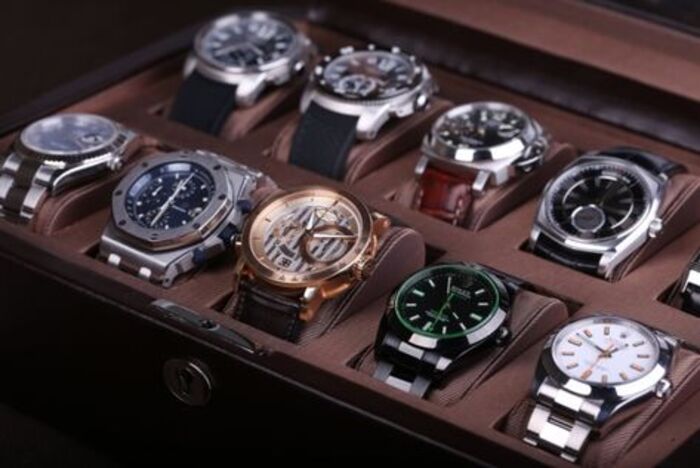 Having a new, high-end stainless steel watch given to him every month or season will make him an even more stylish guy. It's a best gift for dad and a sweet way to show your dad how much you care.
2. Electric Wine Bottle Openers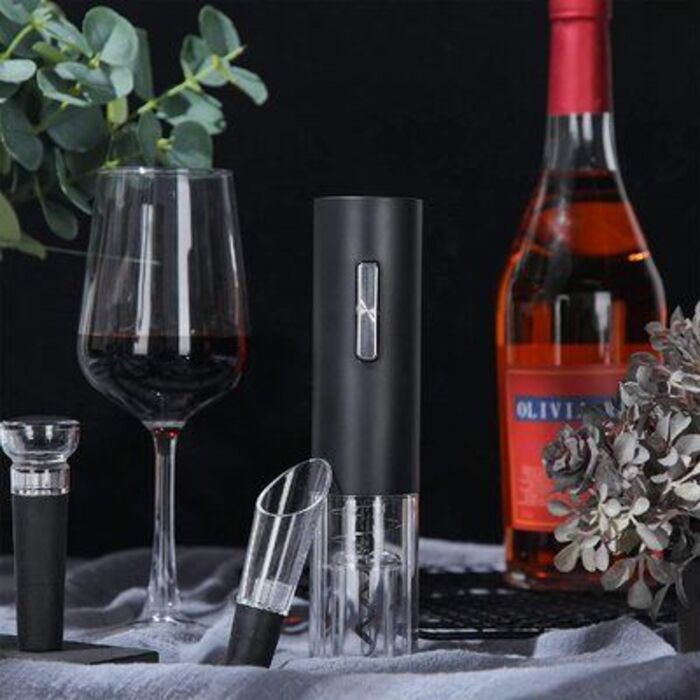 For the best Father's Day gifts from son this year, we're confident that you'll wonder why you didn't get Dad an electric wine opener sooner. With only one push of a button, this pick can open up to 30 bottles on a single charge.
3. Foldable Drone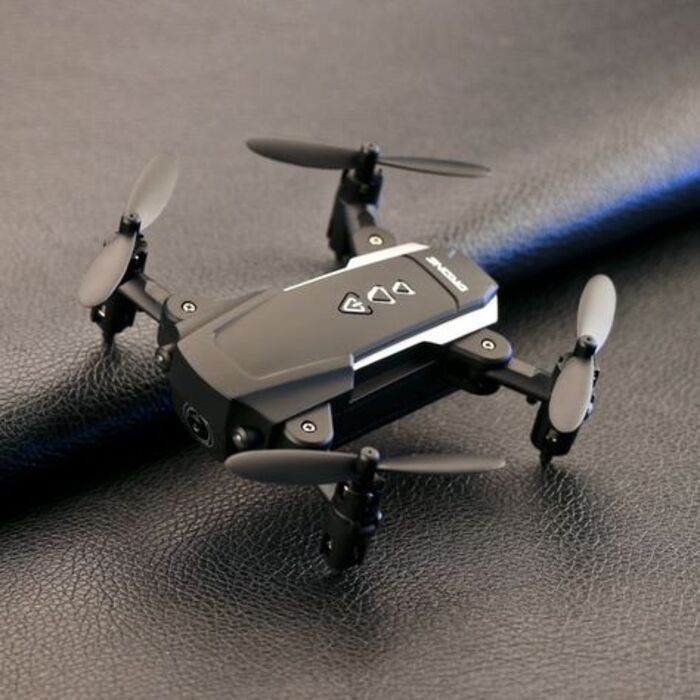 This drone will provide your father with a birds-eye perspective of his surroundings. While the 1080p HD camera captures photographs and video in crystal clear detail, the optical flow placement of the drone makes hovering a breeze. Additionally, the drone's foldable arms make it super easy to carry on all of his travels. Just a best gift for dad right?
4. Ultra-Compact Golf GPS Watch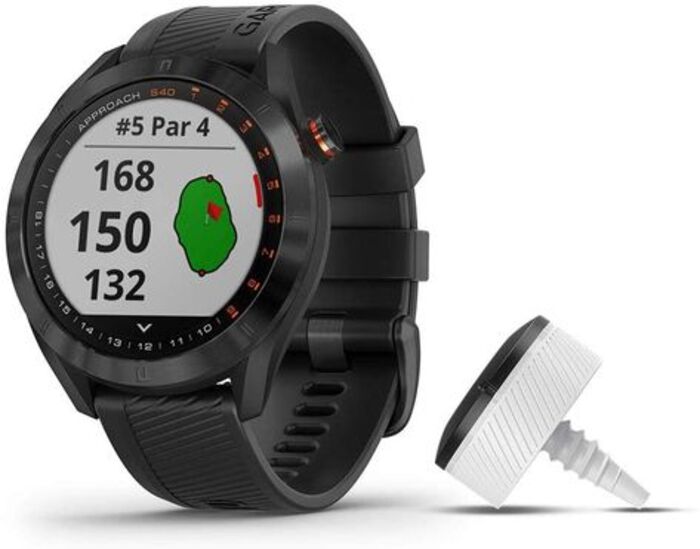 Your golf-obsessed father will appreciate the convenience of this smart watch. If he's on one of the more than 41,000 pre-loaded golf course maps, it will immediately recognize that one and tell him how far he has to go to get to the front, middle, and back. In addition to keeping score, he can also use it to track the amount of time and distance he spends playing. Of course, this luxury father's day present will help your dad start his winning streak on the course just like Stephen Curry in NBA.
5. MiniPresso GR Espresso Maker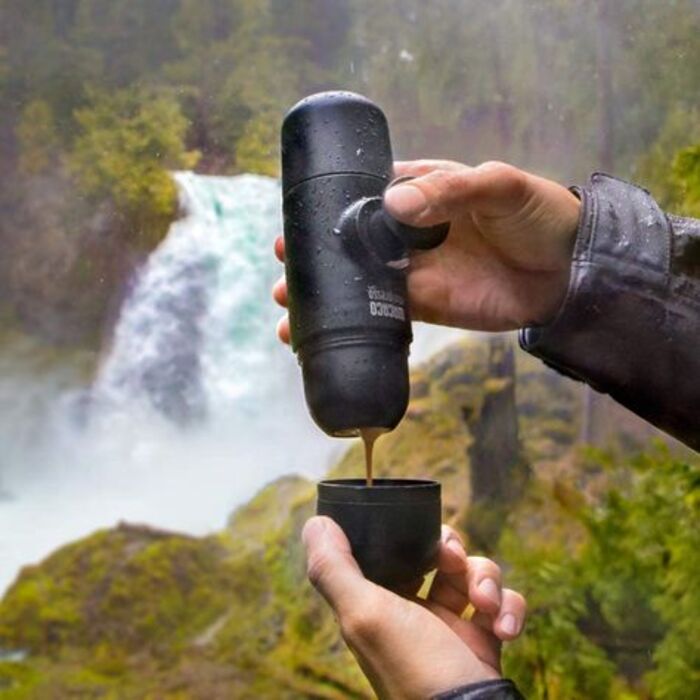 If your coffee-loving father isn't satisfied with a simple cup of coffee, get him an easy-to-use portable espresso maker for Father's Day. The best part? He can take it with him everywhere he goes because it's battery-powered. This is one of the most considerate last-minute Father's Day gifts that he'll cherish all the time.
6. Weight-Adjustment Dumbbell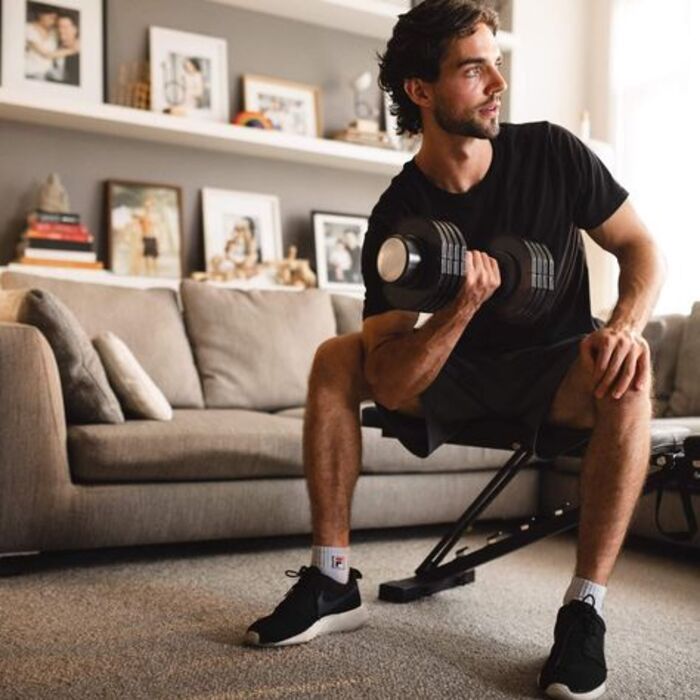 These adjustable dumbbells might help new Dad incorporate weightlifting into his at-home fitness goals and routine. When your dad's ready to get serious about getting in shape, these best Father's day gifts will keep him motivated. Using one or a pair of dumbells, Dad can work out with weights ranging from 5 to 25 pounds by just turning the wrist. An excellent space-saving piece of fitness equipment.
7. In-Shower Bluetooth Speaker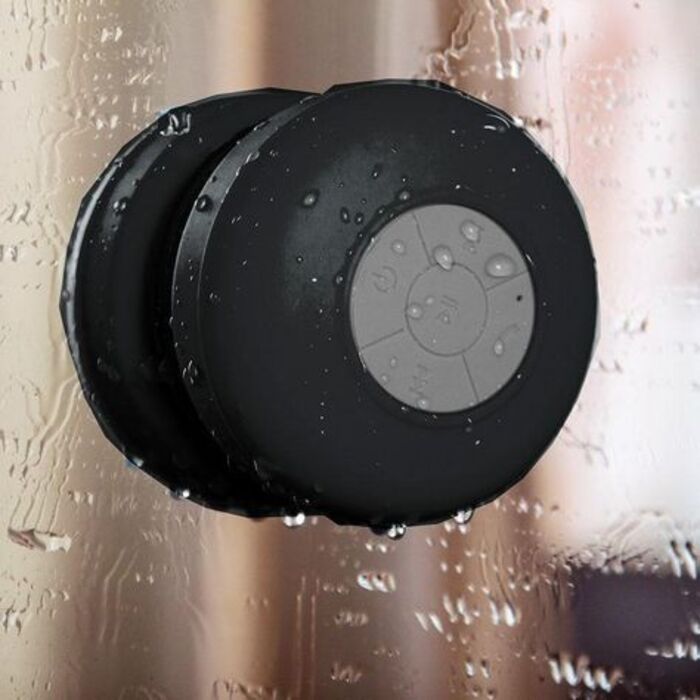 Your dad can now enjoy music by Carlos Santana while he sips his lukewarm beer in the shower! Water-resistant and powerful, this low-cost device is a best gift. It'll stay put thanks to the integrated suction cup's ability to adhere to any even surface. Get this perfect Father's day gift and he will be so proud of you.
8. Fitbit Inspire HR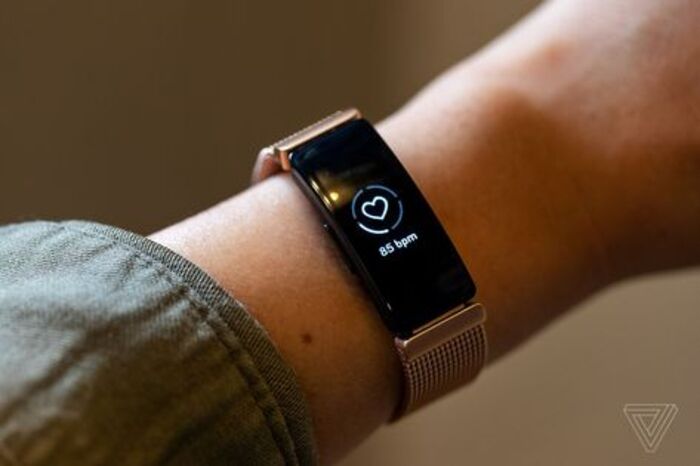 Ensure that Dad's health is being properly cared for. He won't want to take off the Fitbit Inspire HR because it looks so good on his wrist. It contains a heart rate monitor that works around the clock to keep track of the number of calories burned, what his resting heart rate is, and what heart-rate zone he is in throughout the day. Even his sleep will be monitored by this best gift.
9. Mini Projector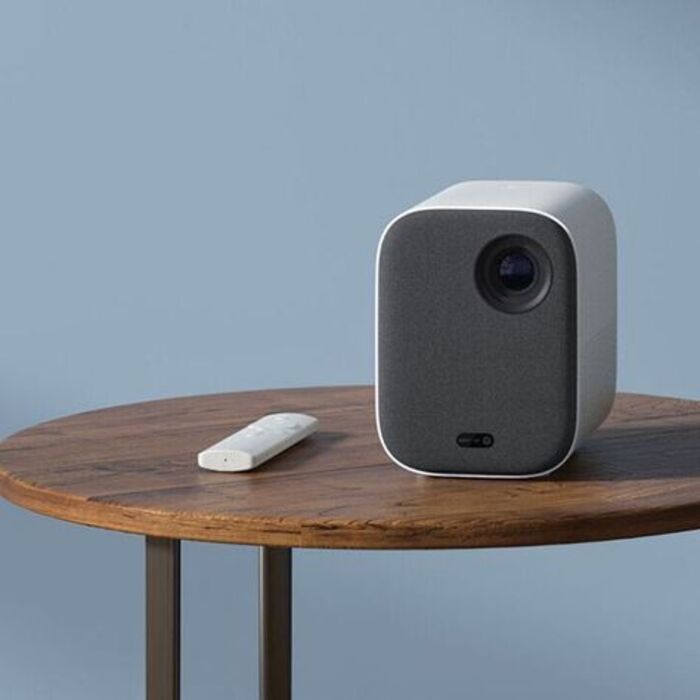 Looking for good Father's Day tech gifts from daughter that he'll be interested in? Consider small projectors for hassle-free outdoor entertainment this summer and take one gift task off of Dad's to-do list. Whether you're inside or outside, you can use this projector to turn any flat surface of the side table into a screen. For Dad's movie nights, this is the best way to spice things up!
Oh Canvas Tip

High-end mini projectors with many functions are available from many brands. Canon's latest projectors have more pixels and good image quality. Better speakers, storage, and battery backup are included. Before buying a projector, examine prices and benefits. High-pixel-count projectors with internal memory and strong speakers are best for outdoor and indoor use but are pricey.
10. Echo Dot (4th Gen)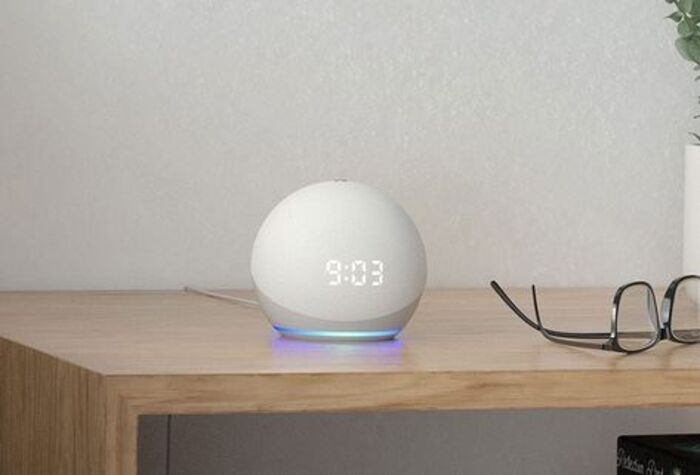 Looking for Father's day surprise ideas? The Echo Dot is a perfect gift that he'll love. The smart speaker may be used to manage lighting, play music, and provide answers. He can use Alexa for more than just reminders and phone calls and news updates. In addition, it has a modern aesthetic that will complement any decor.
11. Subscription to Flaviar's Spirits
As a hybrid subscription box and private club, Flaviar allows a wine enthusiast like your dad to broaden his spirits horizons by discovering new bottles and labels that aren't readily available. The All Access subscription includes a quarterly tasting box, a full-sized bottle, and invitations to private sipping parties. More specifically, your dad may earn a commission on periodically chosen recommend products purchased through the links to retailer sites. What a Father's day surprise!
12. Chicago Gift Set Of Steaks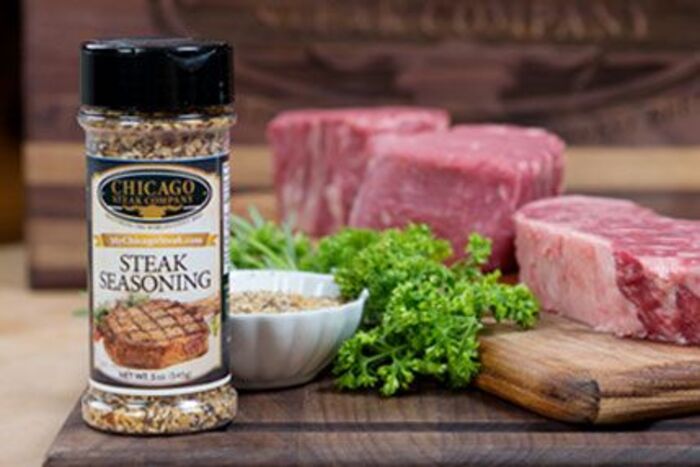 You can send a unique gift basket filled with favorite steaks like filet mignon, top sirloin, steakburgers, and steak seasoning to the grillmaster. It's one of the cool Father's day gifts from daughter to surprise him with a barbecue party.
13. Athlon Optics Midas ED Binoculars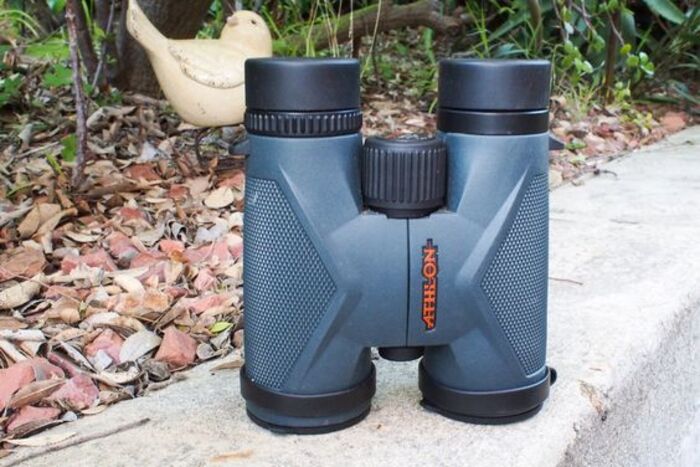 You can't go wrong with a good set of binoculars for dad if you're finding a surprise gift for Father's day who enjoys watching wildlife up close, whether it's in the backyard or on a trek. We love the Athlon Optics Midas ED binoculars because of their ability to concentrate on both bright and dark subjects from a distance with remarkable clarity.
14. Casio Men World Time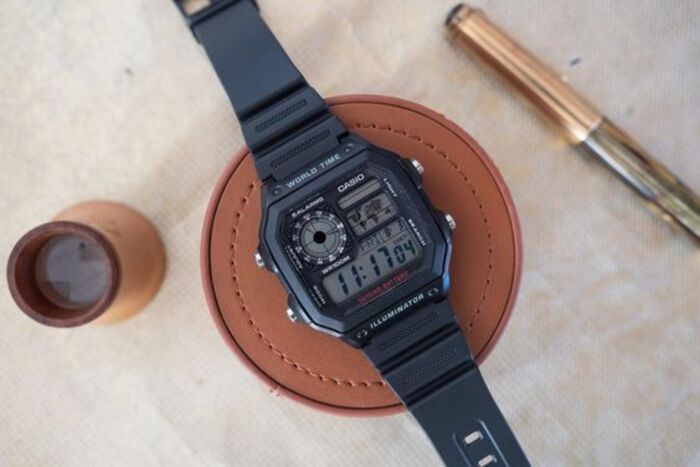 Do you think the best Father's day gifts are hand watches? One of the best watches on the market, this timepiece features a stopwatch, five alarms, water resistance up to 100 meters, and a battery life of 10 years. Casio's bombproof build means it's also ready to take a beating.
See also:
Best Father's Day Gifts To Save Memories
15. "You Are The World" Canvas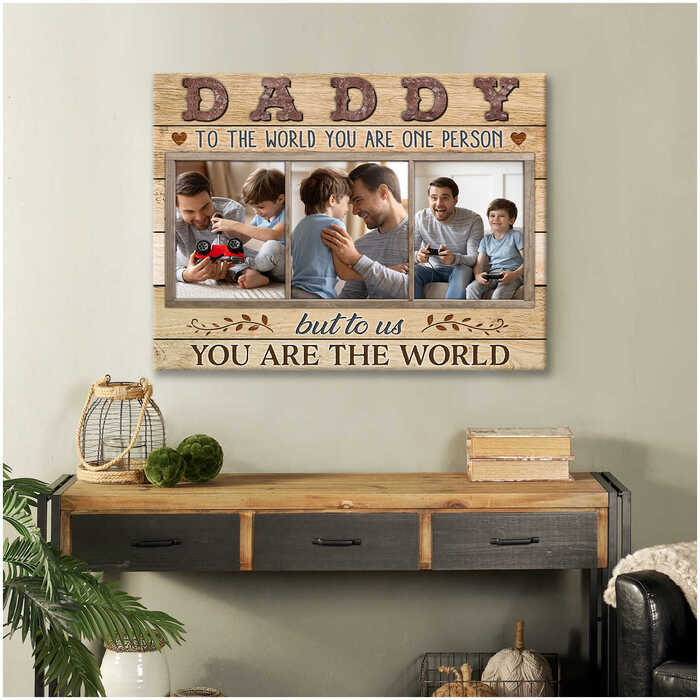 Trying to think of Father's Day surprise ideas that he'll love? Consider gifting him the "You are the world" canvas, a sentimental gift that is sure to tug at his heartstrings. This gorgeous creation will be treasured for years to come because of the high-quality materials and heartfelt inscription that express how much he means to you. This canvas is the most thoughtful gift to show your dad how much you care, whether he hangs it in his office or at home.
16. Portable Photo Printer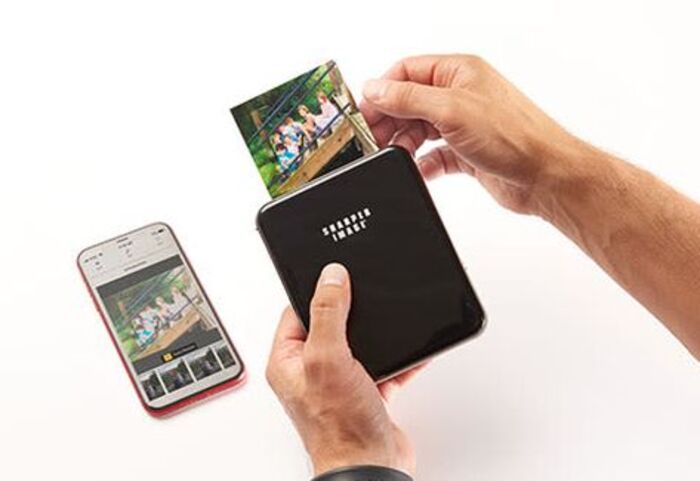 In search of the best Father's Day gift for new dad, that'll make him smile? With this photo printer, your dad will be able to hold a photograph of the whole family he took on his phone in his hands immediately. He'll find it extra special to personalize and print smudge-proof images that will be treasured for years to come.
17. Leather Valet Tray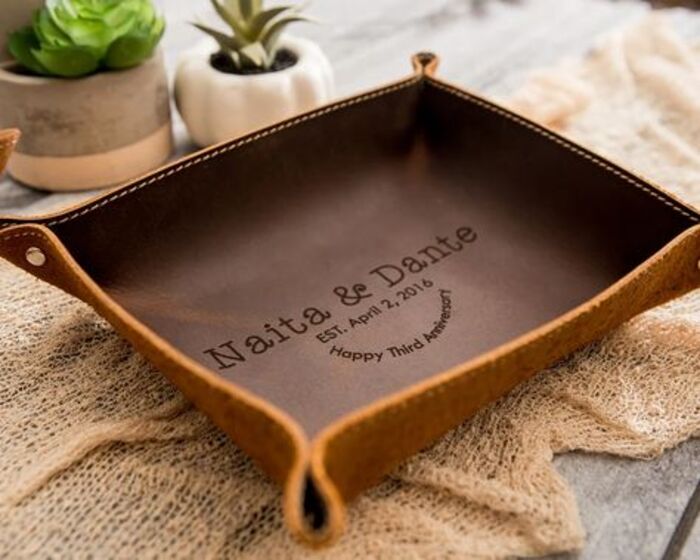 This tray is a best gift and will make your dad's life a lot easier at the end of the day because he will have somewhere to put his keys and other critical belongings. Create a one-of-a-kind leather catch-all with your dad's favorite phrases. It is manufactured from full-grain cowhide leather, which is a new material and is available in distinct colors.
18. To My Dad Canvas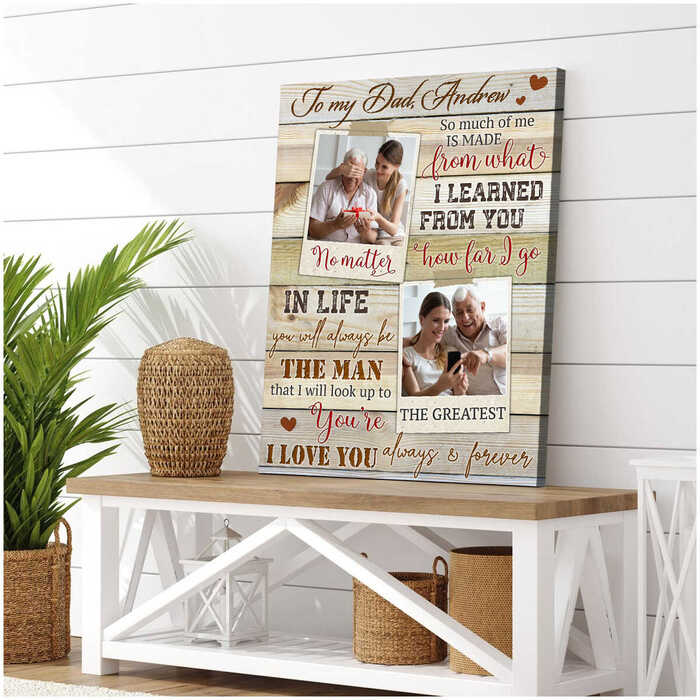 Your father is a very significant person in your life. Give him this heartfelt canvas print for his Father's Day surprise to show him how much he means to you. This artwork, featuring some of your most memorable moments spent together, will always be an heirloom he cherishes.
19. Engraved Wooden Hammer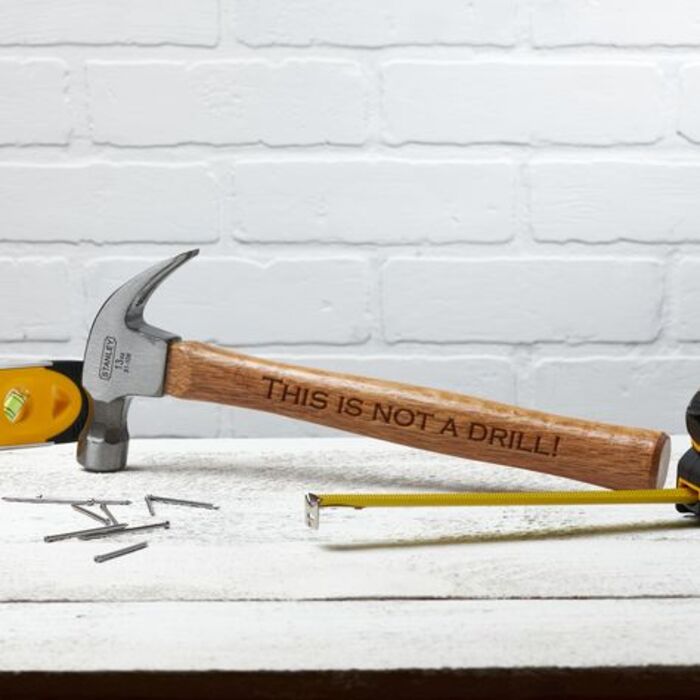 Looking for cool personalized Father's Day gifts? It's a good bet that your dad will shed a tear on this dad occasion when he unwraps this personalized hammer from you in his tool shed. Thanks to this meaningful gift, your dad could make his old man crates where he will store his best memories of the family, such as photos, letters, and souvenirs.
20. My Angel Dad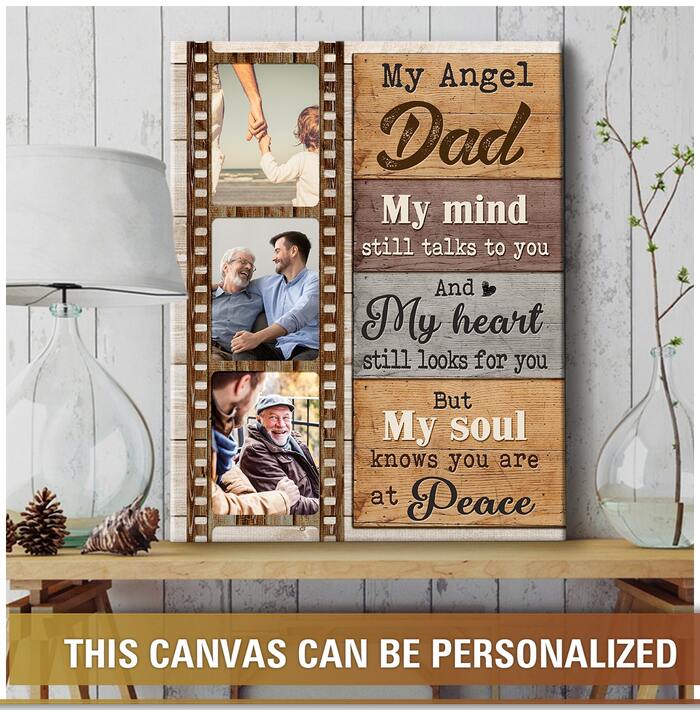 We're all broken inside, but this canvas print is one of the best Father's Day gifts that can help us mend. When a son loses his father, this memorial canvas might help him remember him forever. You will always be reminded of your father's love and presence thanks to this gorgeous canvas depicting a loving tribute to him.
21. Digital Picture Frame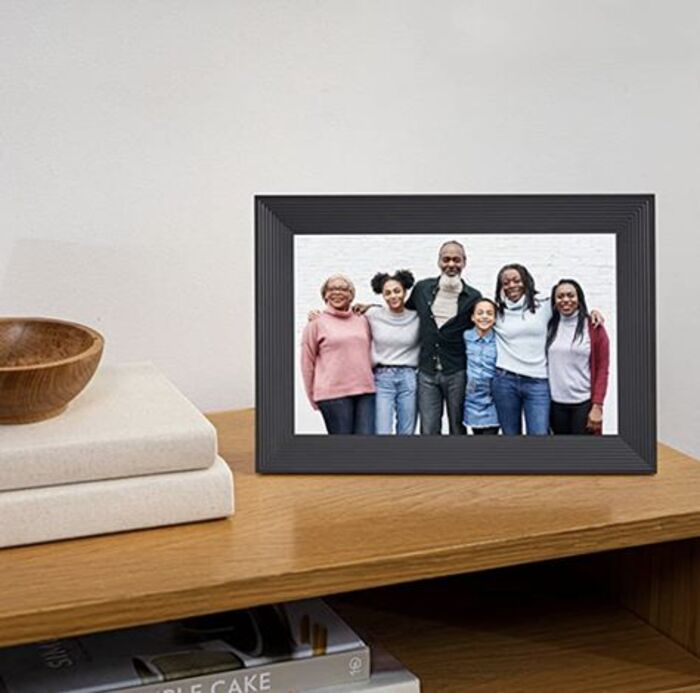 The Nixplay smart photo frame is a best gift to keep in touch with dad. Google Photos, Dropbox, Facebook, and Instagram may all be synchronized with the digital photo frame. By transmitting a photo or video straight from your phone to the frame, even if you live hundreds of miles away from your father, you can let him know that you care.
22. Dad's Spot Throw Pillow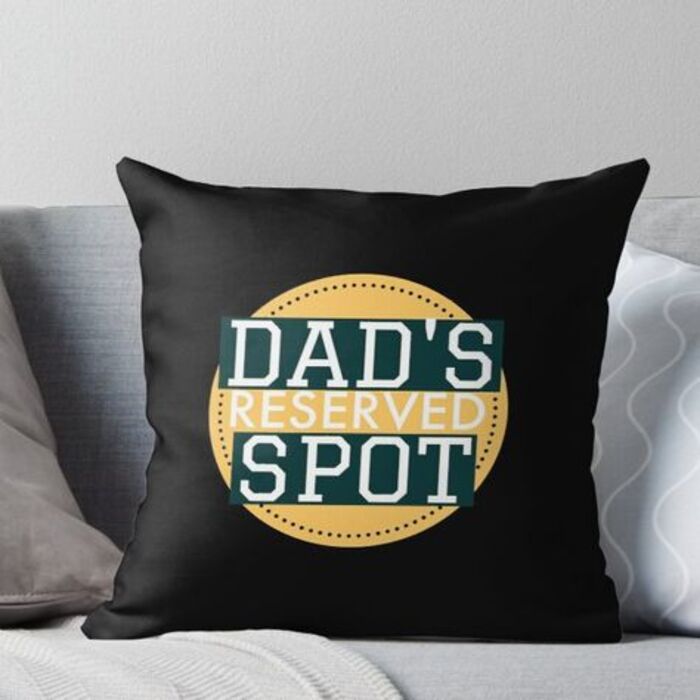 If you want to make things official, here is how you do it. You may add a pillow insert to your order, which will be ready and waiting for your dad when he arrives. Don't miss out on this brilliant gift idea when looking for unique Father's Day gifts for grandpa.
23. "To My Loving Dad" Print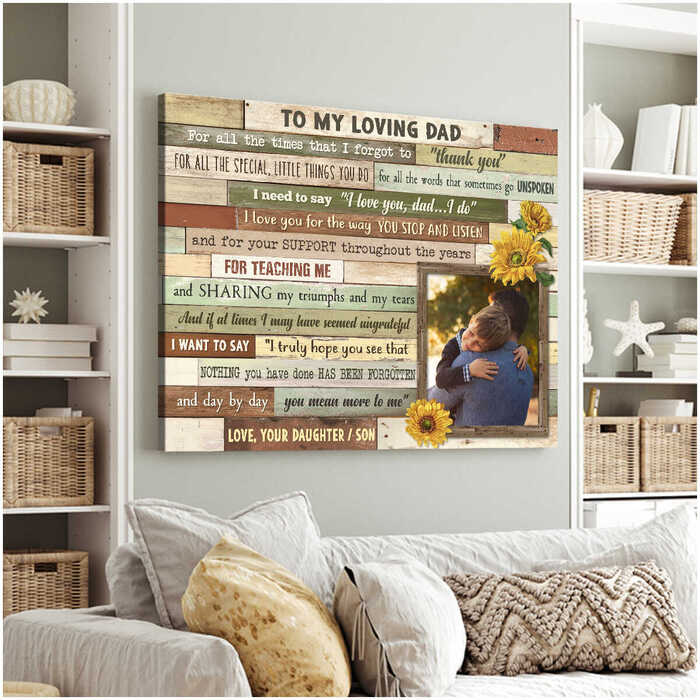 "To my loving Dad" is one of the best gifts for Father's day that all of us love and value. The work of art on canvas is a thoughtful gesture that will let your father know how much you care about and appreciate him. No matter how far away you are, he will be able to experience the love that you have for him right in his home.
24. What I Love about Dad Journal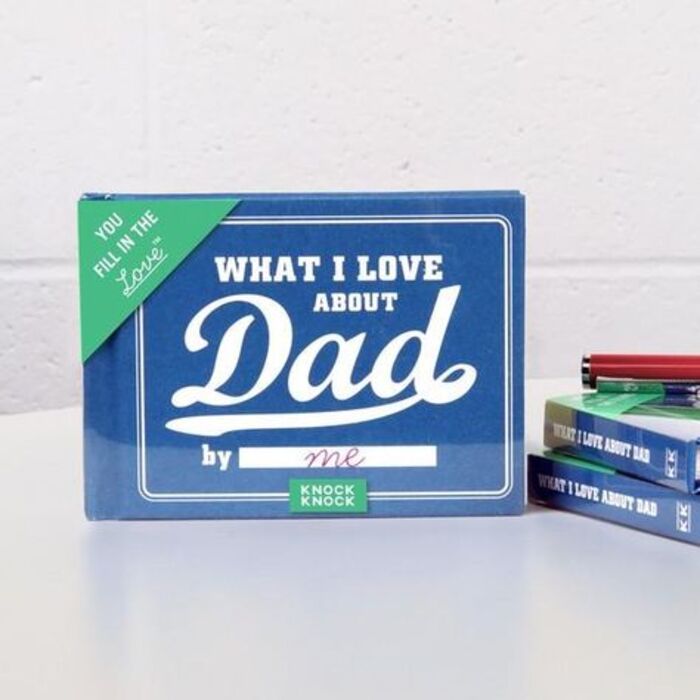 Giving dad a Father's day surprise card is great, but what's better than that? A collection of all the things you love about him, the things you admire most about him, and all the other things that make your relationship unique.
25. Rustic Canvas For Dad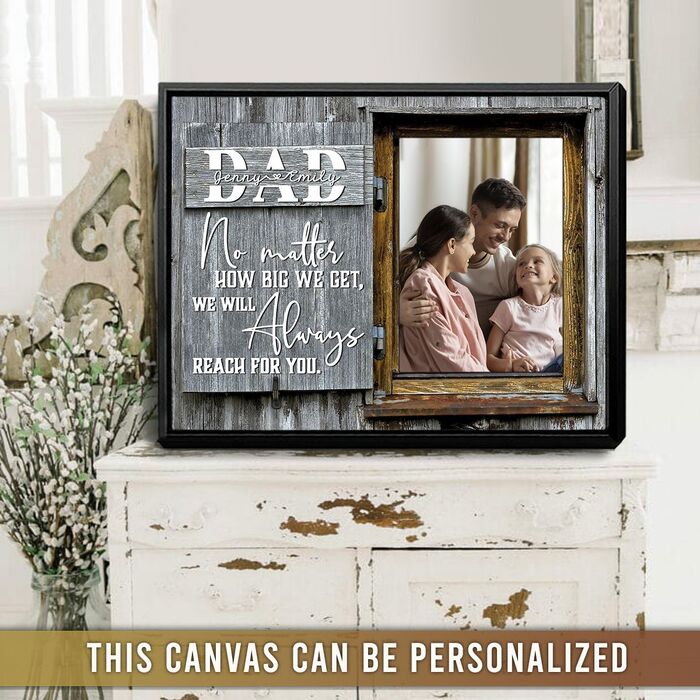 When you feel it's hard to find a perfect gift for parent, this is an easy task for you. A sentimental canvas always plays its best in showing your dad how much you love him. Take this canvas and you'll love it when seeing a bright smile on his face.
26. Personalized Engraving Knife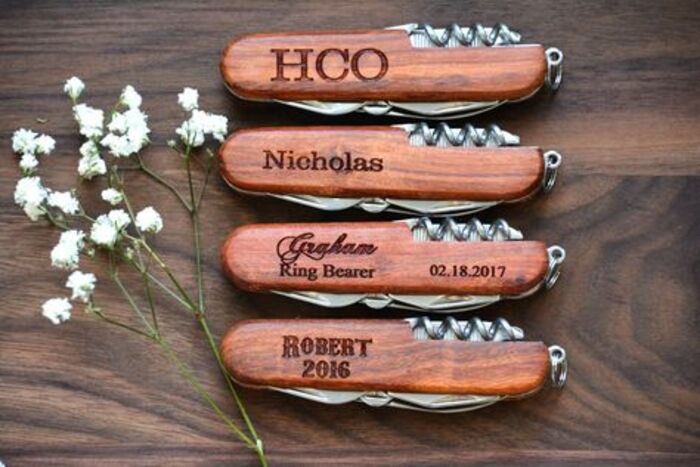 The best Father's day gifts usually come from the little ideas around us. Pocket knives are useful for opening envelopes, cutting threads, or chopping a steak while he's having camping trips, among other tasks. Engrave his name or a meaningful quote on this one instead of the generic one you'd find at the hardware store.
27. Bespoke Bracelet For Men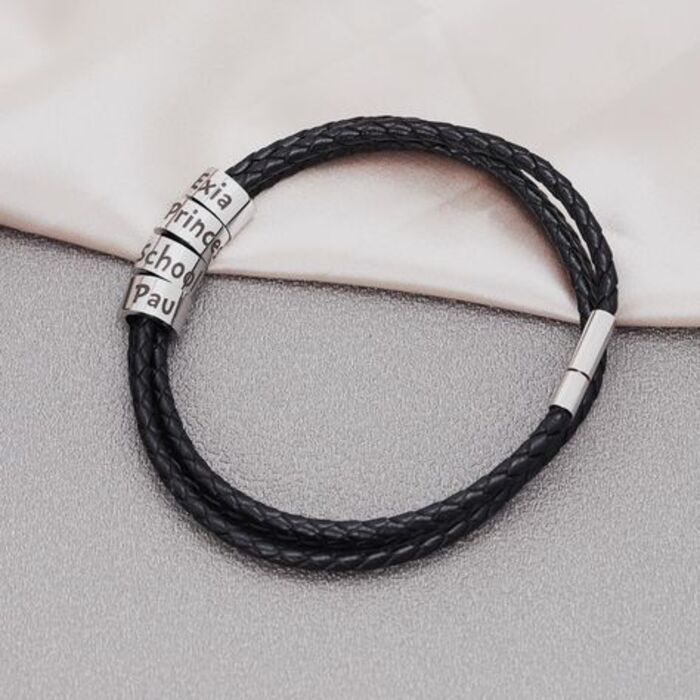 This bracelet is excellent surprise gift for Father's day for him to wear on a daily basis because it can be personalized with the names of your children by having the vendor engrave them on the beads. Keep in mind that each bead features an affixed identifier of some kind.
28. "Love You Always and Forever" Canvas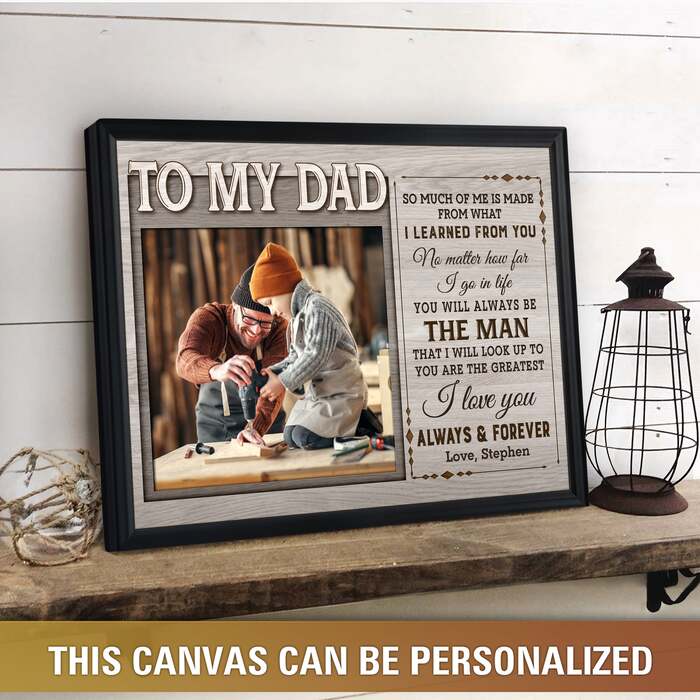 If you want to give something different this time, try a sentimental canvas print. It's a piece of decoration that tends to add the warmest touch to his house. Unique Father's Day gifts from kids like this one will be a delight.
29. Stylish Turntable
Dads are renowned for waxing nostalgic about the music of their inspired youth, along with punny remarks and poor footwear choices. Because it comes equipped with an in-built preamp, a turntable makes it easy to renew his license to sick. At a cheap price, this deck is able to give excellent noise rejection and produce a wide stereo image.
Oh Canvas Tip

It's not uncommon for high-end turntables to cost over $1,000. You should invest between $250 and $500 on a starter turntable that won't damage your records and has decent sound quality. Stick with well-known, trusted brands, as suggested by our experts.
30. Square Photo Magnets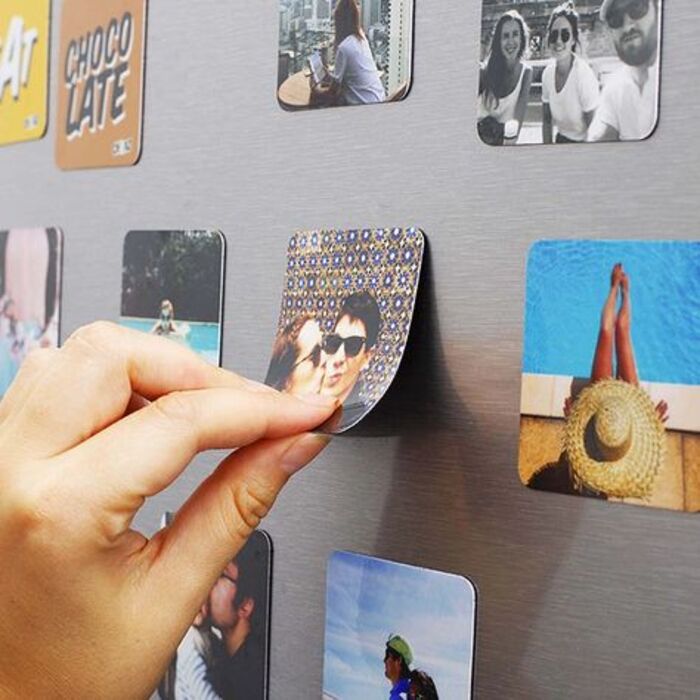 Custom photo magnets are best Father's day gifts ideas to remind him of the special people in your life each time he opens the fridge. Our favorite service for the job is Inkifi, which allows you to select photographs from your PC, phone, or even Instagram to convert them into a four-pack of 3-by-3-inch magnets or a nine-pack of 2-by-2-inch magnets.
31. Personalized Leather Cufflinks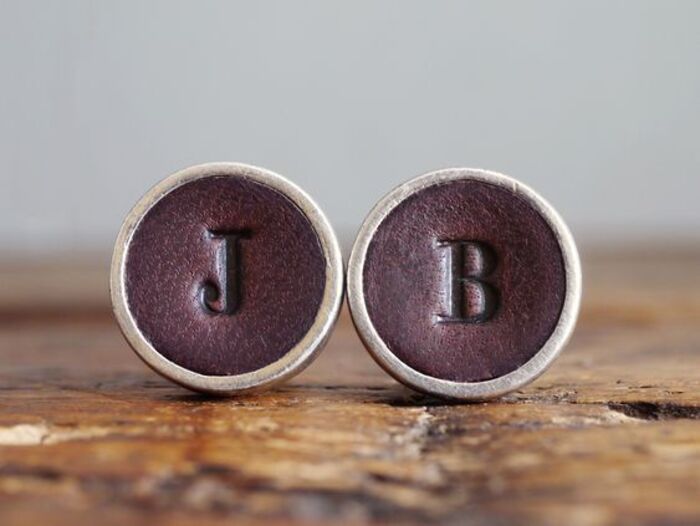 These personalized leather cufflinks make for the perfect Father's day surprise ideas, especially if your dad loves dressing up for black-tie event. These high-quality leather cufflinks are engraved with your father's initials or name, making them not only a stylish but also sentimental gift. So, impress Dad this year with these classy engraved leather cufflinks.
Read also:
Practical and Thoughtful Father's Day Gift Ideas
32. Portable Sanitizer and Charging Station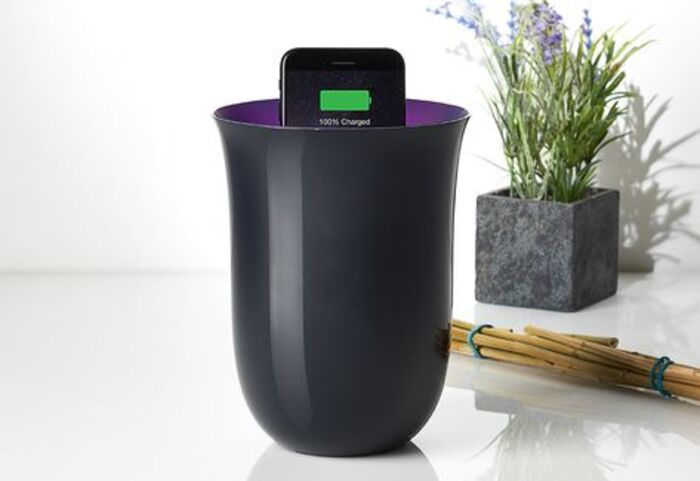 This perfect Father's day gift serves two purposes at once: it wirelessly charges smartphones and it sterilizes them with a UV light. Your thoughtfulness will be much appreciated by your father if he has this piece of technology.
33. Craft Beer Club Subscription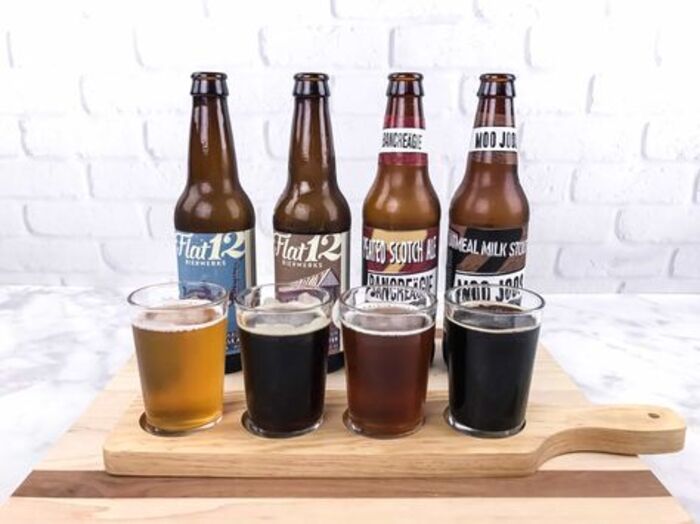 Your dad's beer fridge will be filled to the brim with a subscription to a monthly club like this if he always has a favorite beer of the week. This is one of the most unique Father's Day gifts for father-in-law that he'll love and use.
34. Shiatsu Massagers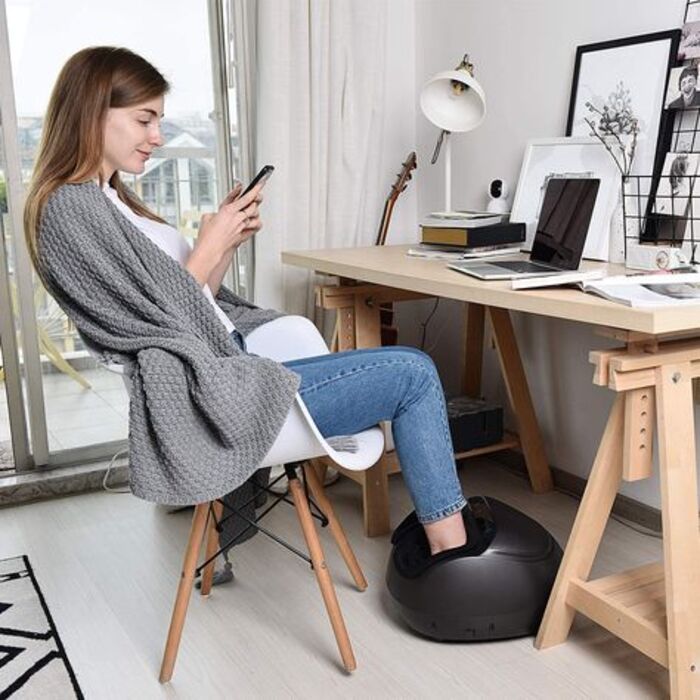 Do you know what dad is lacking? Something cutting-edge and health-conscious. An activity that will help him to reach maximum comfort without any effort on his part. Some relief for his sore muscles, too. Hurry up and bring a Shiatsu massager as a surprise gift for Father's day to your home now cause the special occasion is almost here.
35. Magnetic Wristband for Tools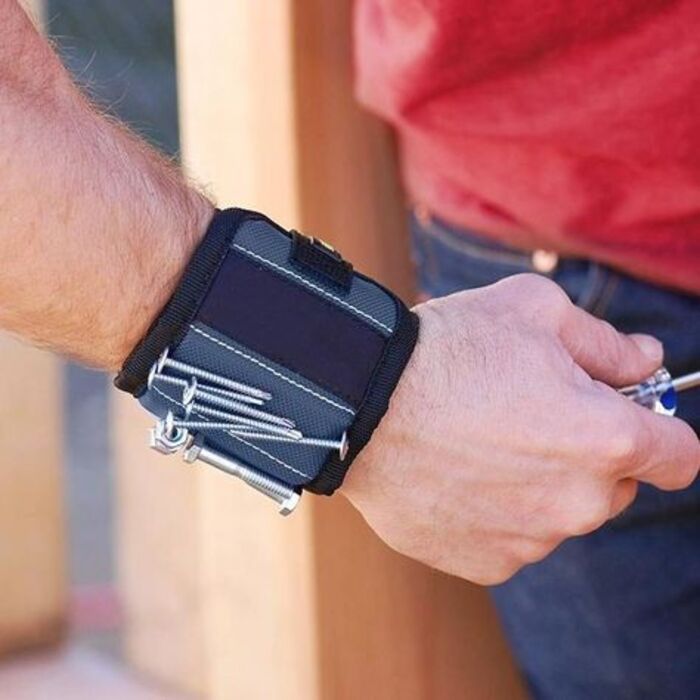 Swearing and scouring through his garage for at least 10 minutes while trying to find the correct socket wrench is unnecessary with this clever design. It's a best gift and support to make him the best guy on this planet.
36. Freezable Whiskey Glasses Set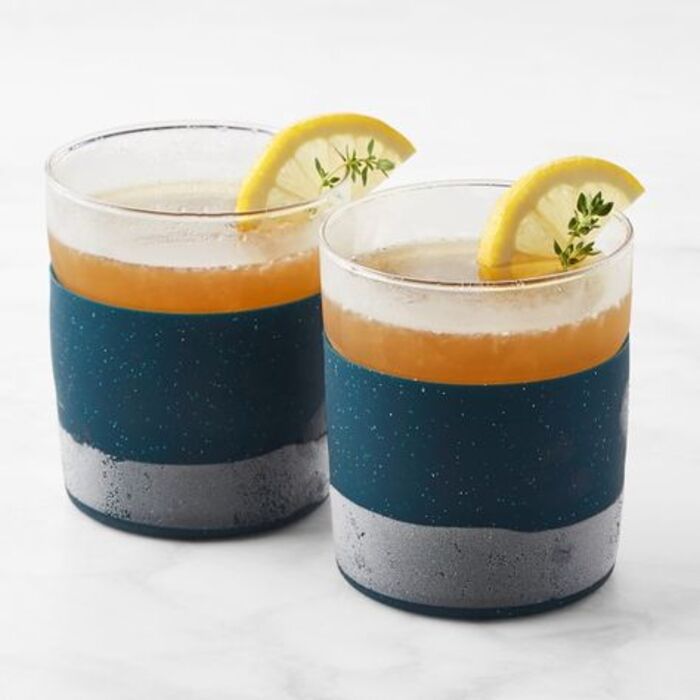 These freezable glasses are perfect Father's day surprise ideas if your dad loves to appreciate their whiskey, drink, or craft beer to the very last drop. Exactly as though God had wanted them to be intoxicated.
37. Self-Sanitizing Water Bottle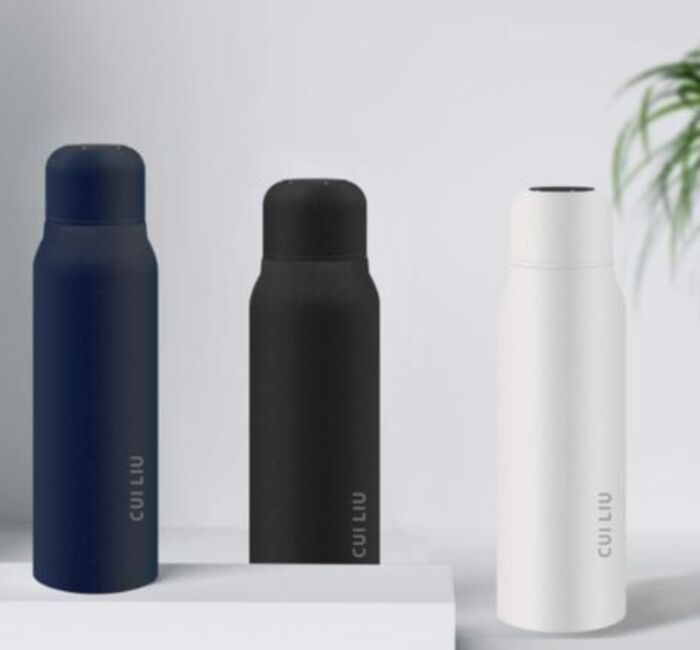 To keep bacteria out of dad's water bottle, the adventure mode on this bottle really ramps up the sanitizing power. It's also stylish, too. The best part is that he'll love bringing it with him to the gym or when he goes backpacking.
38. Pet-Friendly Plants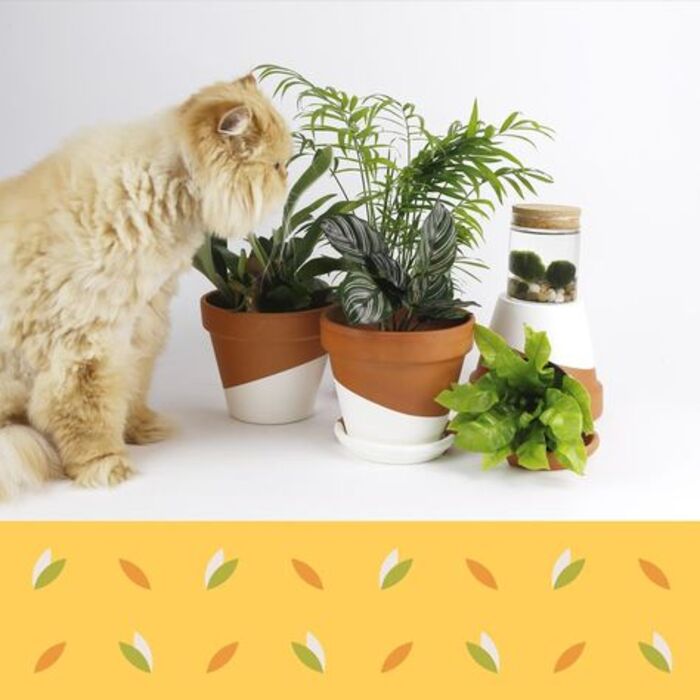 Your green-thumbed dad will love adding some decorative greenery to his home office after having it stripped down for months on end. For dad who's always having a big love for pets, The Sill has pet-friendly plants available. They're truly thoughtful Father's Day gifts for boyfriend that can bring a smile to his face. This great gift also enable your dad to develop his further green thumb for cultivating more wholesome plants for the whole family.
39. Money Clip and Wallet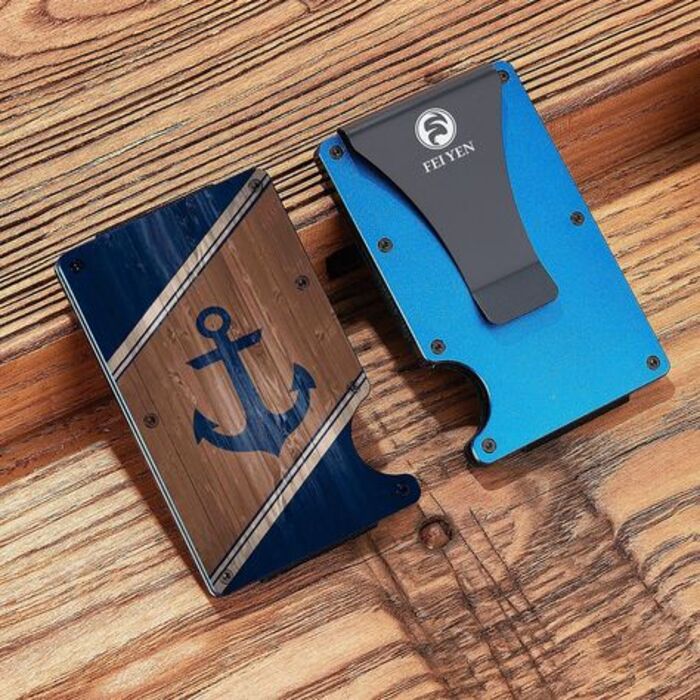 Instead of lugging around his bloated wallet, dad may simply throw it away. Even though this aluminum cardholder can contain up to 12 cards and a substantial amount of cash, you'd never know it. It's simple, effective, and budget friendly, just like he likes it to be.
40. Ooni Koda Pizzeria Pronto Stovetop Pizza Oven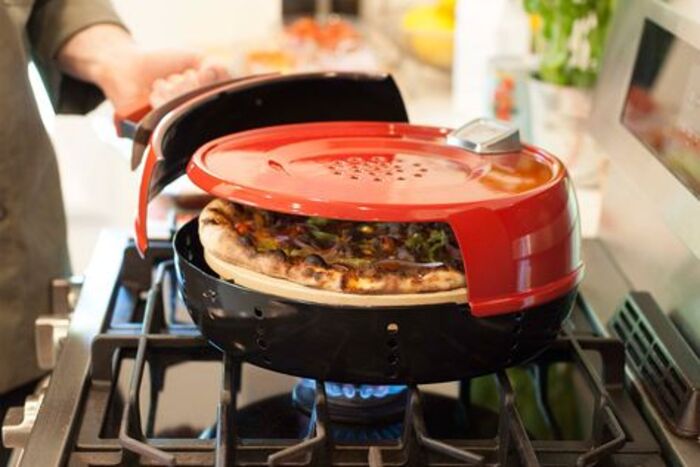 Your dad's stovetop may be transformed into a gourmet pizzeria with this simple-to-use oven Ooni. The best approach to cook pizza at home is to ask your neighborhood pizzeria for homemade dough if your dad doesn't want to prepare the dough from scratch. Remind you! To enhance its taste, don't forget to pair your chewy pizza with a hot sauce kit.
41. Travelling Dopp Kit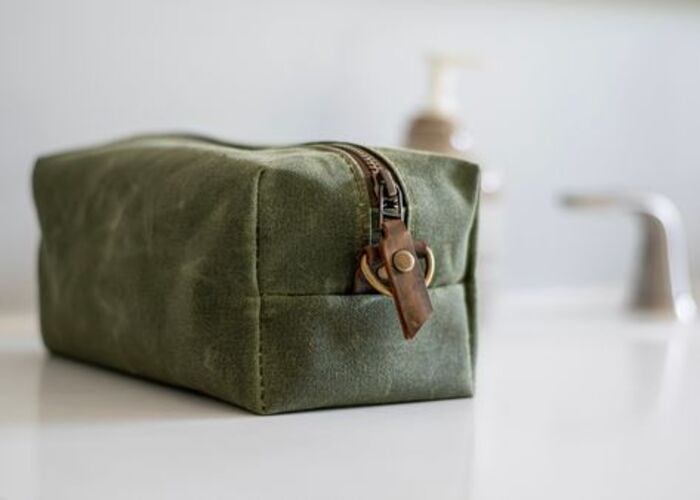 On the hunt for the best Father's Day gifts this year? Waterproof Dopp kits look as good in a Marriott as they do in an Acadia pine forest. He'll be able to use it enduringly for long-haul flights around the globe.
42. Temperature Control Smart Mug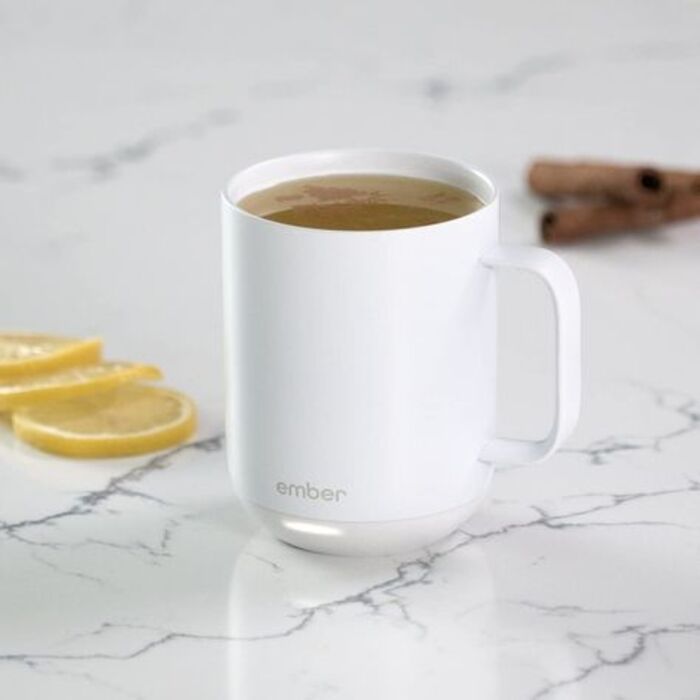 This mug will spare your dad the embarrassment of having to brew a cup of iced coffee. For up to 90 minutes on a full charge, the charging coaster delivers all-day heating for your hot beverage of choice. If dad prefers to have a wireless thermometer, there's an app for that.
43. Tile Pro
Have a hard time finding your father's wallet, keys, or phone? If that's the case, he'll be thrilled to receive the Tile Pro on this occasion. In no time, Dad will know how to use it to track down just about anything he may otherwise lose track of. The Tiles can be found using an app on his smartphone.
44. Coffee Subscription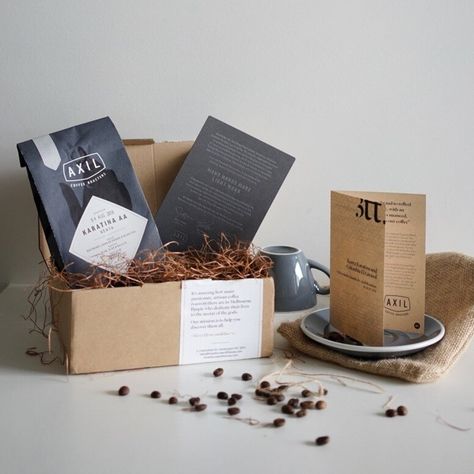 Seeking best Father's Day gifts from son that might suit his interest? This coffee subscription won't let you down. Once he's signed up, he'll take an online questionnaire to discover the finest coffees for his palate and equipment. It is at this moment that they can determine their order frequency, grind setting, and coffee choice.
>>> Recommend reading: 45 Thoughtful Father's Day presents Under $50 In 2023
45. Blanket for Dual Therapy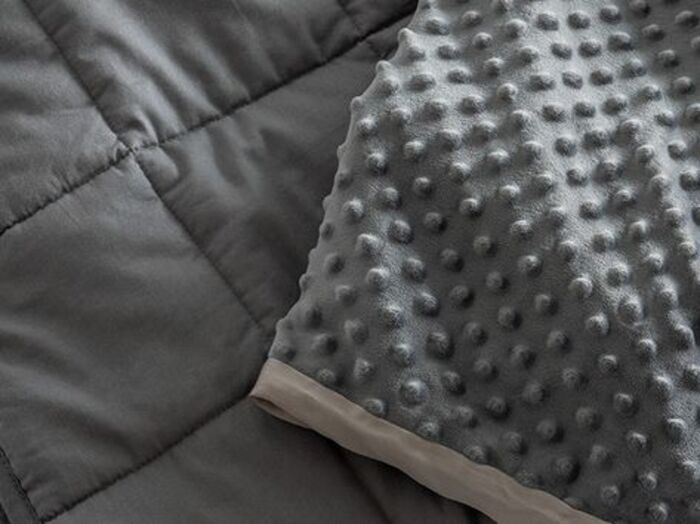 With this weighted blanket, your father will receive a peaceful night's sleep. Your father will sleep soundly and wake up feeling rejuvenated thanks to the dual-sided comfort of a heated side and a chilly side. The duvet cover is machine washable, and it comes in either 15 or 20 pounds of weight.
Oh Canvas Tip

The recommended weight for a weighted blanket is ten percent of your body weight. However, if you'd prefer a thicker blanket, you have the option of including more weight in your purchase. You should do whatever makes you feel most at ease and is healthiest for your body.
46. Small Waffle Iron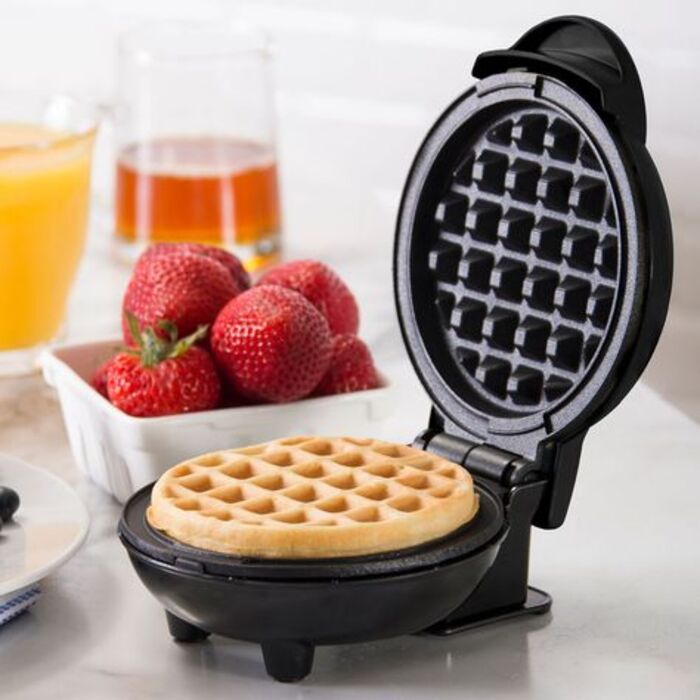 A nonstick tiny waffle maker would be a perfect Father's day gift. In addition to making waffles, reviewers praise the 4-inch appliance's capacity to make hash brown patties and egg scrambles.
47. Concrete Fire Pit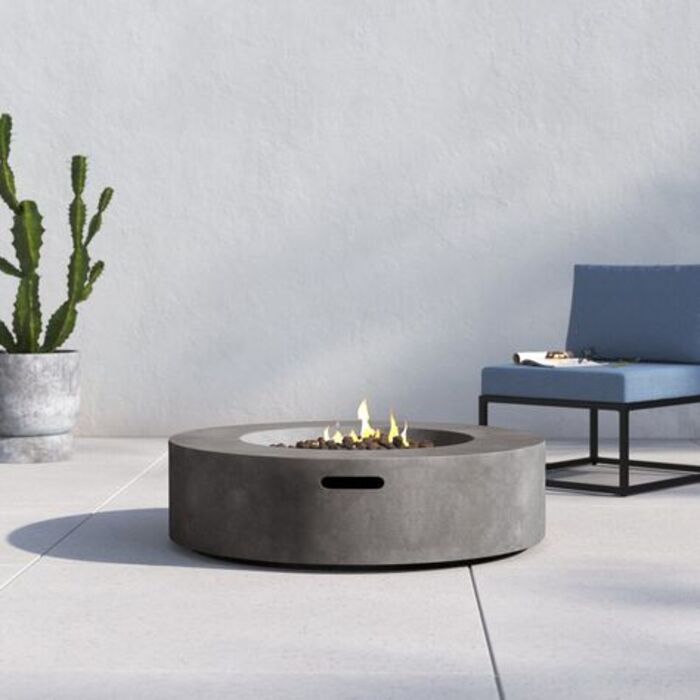 Apply some rubbing alcohol to the surface of the miniature fire pit in order to protect it, and then bask in the warmth. Since it is safe to bring it inside, it is ideal for intimate nights, meals with the family, and get-togethers that take place late at night.
48. Bartender's Kit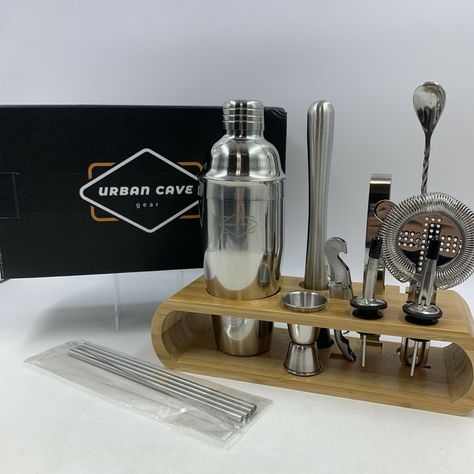 You can use this kit if your dad would rather have a specialized cocktail than a draft beer. Making his own liquid creations will make him feel like a true mixologist. Finally, with the best Father's day gifts like this one, he'll enjoy his real life to the fullest.
49. Cedar Shoe Shine Box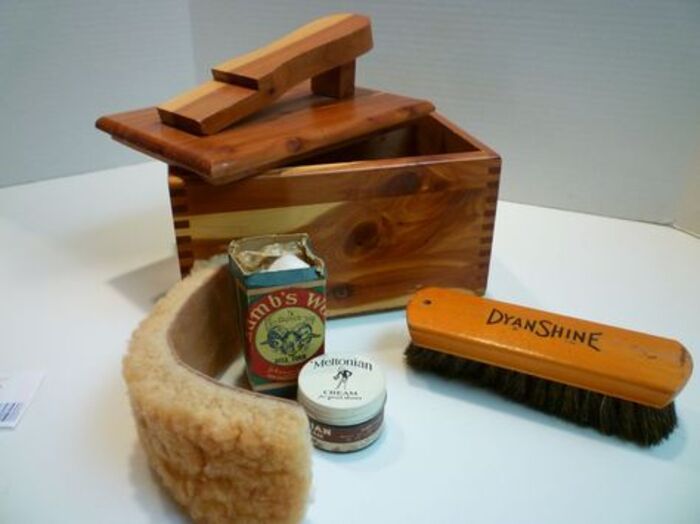 With a shoe care set that includes polish, horsehair brushes, and even a shine cloth, you can help dad keep his beloved pair of sneakers in top shape. Take care of your shoes and they'll take care of you, as the saying goes.
50. Adaptive Wireless Smart Meat Thermometer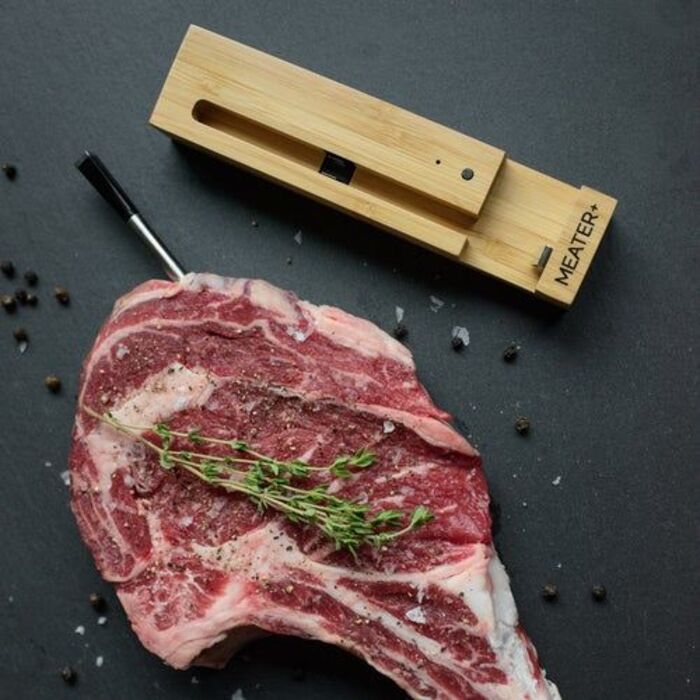 It's time to take the guesswork out of grilling meats to the right temperature by giving your dad this wireless smart meat thermometer. It's widely recommended because of the app's ease of use, the device's long cordless range, and its ability to cook meats to your desired doneness.
51. 1884 Whiskey Small Batches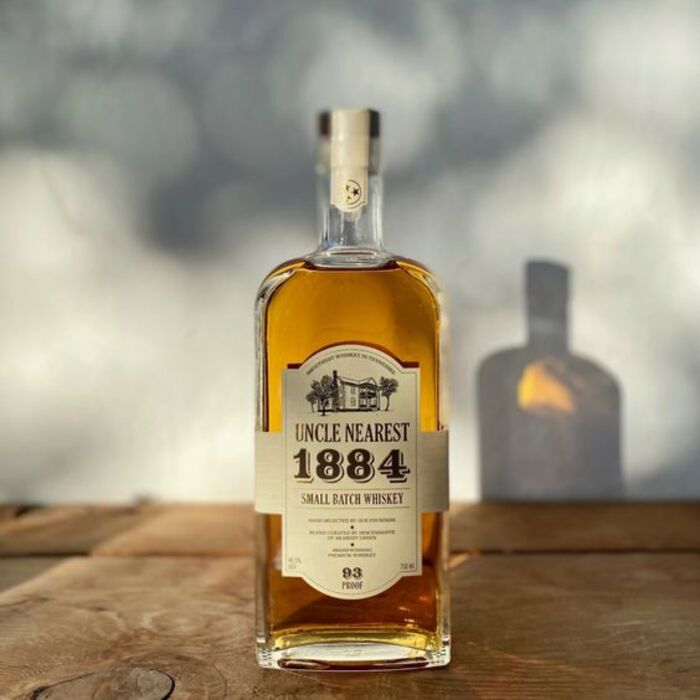 Even if you're not a fan of whiskey in a cocktail, sipping it straight—especially an award-winning one that honors the unsung history of Tennessee whiskey—sounds divine. When your dad has everything he needs, this surprise gift for Father's day will be a delight.
52. Attractive Cards Game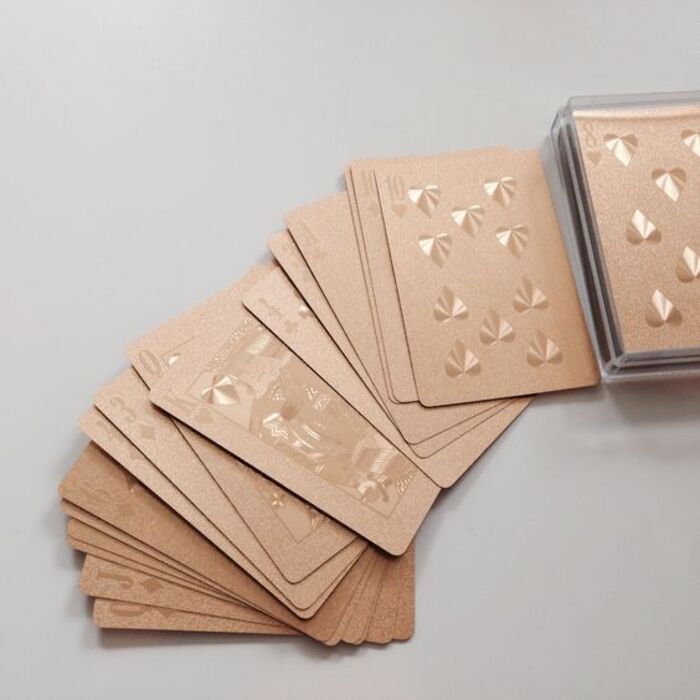 On the hunt for the best Father's day gifts to make him happy? With a set of high-quality cards that serve a good cause, your dad's poker game will be elevated to a new level. A deck of cards, a poker set, or even something more current and innovative like Exploding Kittens or Codenames are all great games for him to enjoy with his loved ones.
53. Paperwhite Kindle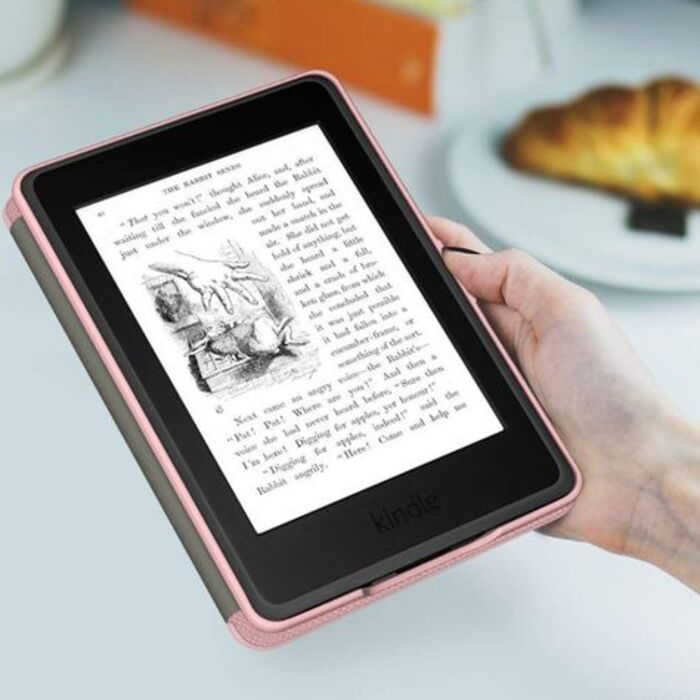 If your elderly father enjoys reading, an eBook reader will allow him to do so wherever he is. The Kindle Paperwhite is now water-resistant and has twice the storage capacity of its predecessor (starting at 8 GB).
54. Away Luggage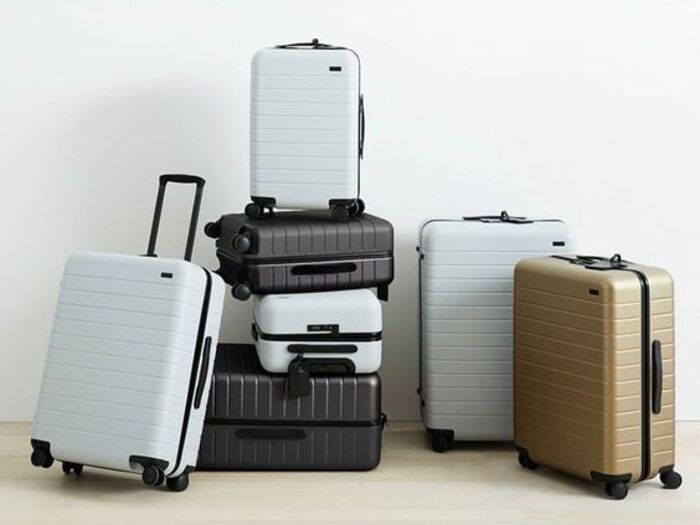 This carry-on suitcase can be a perfect Father's day gift if he's ready to go on a vacation this summer. It's made to fit in the overhead bin, secure his belongings, and look good doing it.
55. Cooler Backpack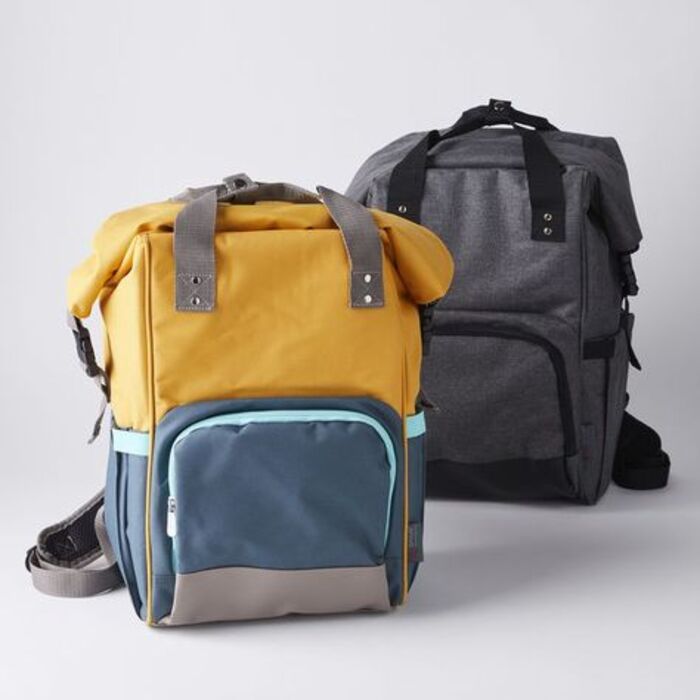 For dad who has everything he needs, this backpack cooler is one of the best Father's day gifts from son to transport dad's brewskis to the tailgate, beach, or any other location. The fact that 30 cans can be stored in it is an added bonus.
56. Cube Charcoal Grill Portable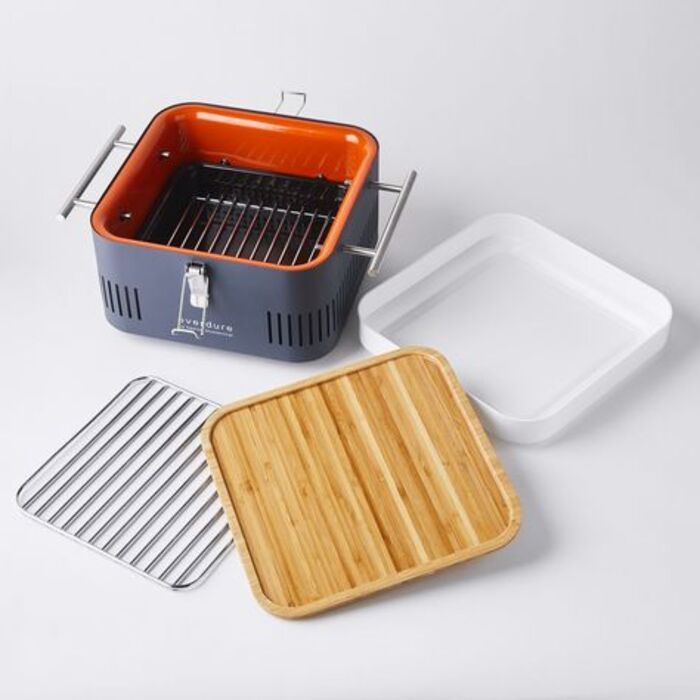 It weighs less than 16 pounds, making it light enough for him to bring it along everywhere he goes. When you are cooking, you may even use the bamboo lid as a cutting board if you want to.
Further reading:
FAQs about Best Father's Day Gift:
What do dads want most for Father's Day?
A card (28 percent) and a special day with the family are the top items on dads' wish lists (28 percent ). Clothing comes in third place, with 17 percent of dads indicating they'd want to get it, followed by "something homemade" (16%), tools (16%), hobby items (14%), and electronics (14%).
What is a good cheap gift for Father's Day?
Personalized Leather Photo Keyring.
Shave Gift Set.
Garden of herbs.
Set of hot sauce kits.
Card Game with a Twist.
Customized Photo socks.
Useful money clip.
Mug for coffee.
Personalized Ice Cream Spoon.
Customized Phone Card Holder.
What is the best surprise for Father's Day?
Recreate the memories of the past with Him.
Give Him A Gift As A Surprise.
Make Arrangements For Him To Travel.
Throw a party for him and his friends at your home.
Leave Him Tears of Joy.
Spend some quality time with him.
Take Him Shopping.
Make a Karaoke Night.
What can I do special for Father's Day?
Learn out about his ancestors.
Take part in his favorite pastime.
Please share some of your fondest recollections of your father.
Make a handcrafted gift.
Take a short break.
Play games together.
Experiment with some bizarre science.
Take a stroll through the local park.
Take the family for a bike ride.
Make a scavenger hunt out of it.
Take him to the mall.
We've all heard a little something about our dads. On a more fundamental level, however, you realize that he's a fantastic dad with excellent taste. He's introduced you to a world of fine whiskeys, high-tech gadgets, and opulent accessories. As a result, you're never able to come up with the best Father's Day gifts that are truly original and will be appreciated by every type of dad. But with the recommend products by Oh Canvas, you're sure to make his day the most memorable.