No matter how long you've known him or how recently you were married, finding the perfect present for a father-in-law may be a challenge. If you want to show him how much you appreciate him, give him a witty gift that will make him chuckle. Or you might want to buy your father-in-law a new pair of whiskey glasses to commemorate the special occasion. Whether it's a last-minute purchase or a poignant gift from his new favorite daughter- or son-in-law, these Father's Day gifts for father-in-law by Oh Canvas will be cherished.
Cool Father's Day Gifts For Father-in-law For That Might Suit His Interest
1. Whiskey Box Set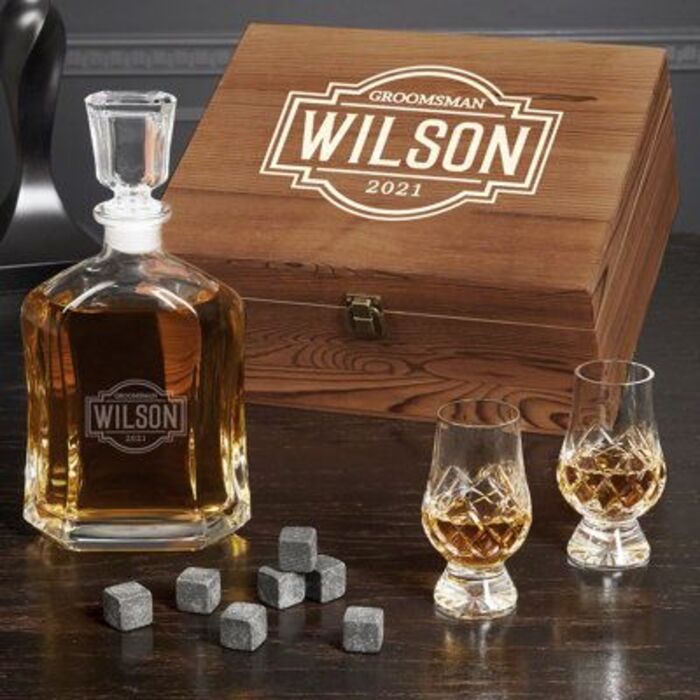 This whiskey gift set is perfect for any whiskey lover on your list. Wooden boxes, lead-free glasses, and natural granite chilling stones are all included in this premium set. This gift will elevate Dad's drinking experience and show him how much you care, whether his preferred spirit is a silky bourbon or a peaty single malt.
2. Wine Cork State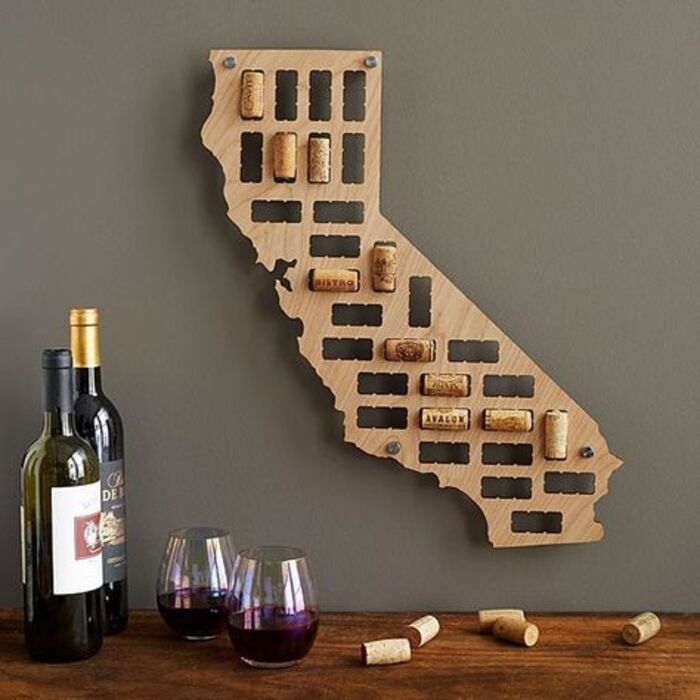 When your wine-loving father-in-law receives this gift, he'll be overjoyed. Whether it's from his 50th birthday or your wedding night, he'll be able to store and display his best or most memorable corks. The wine cork state of your choosing becomes a dining room art piece when it is crafted from Baltic birch plywood.
3. Acupressure Foot Massage Slippers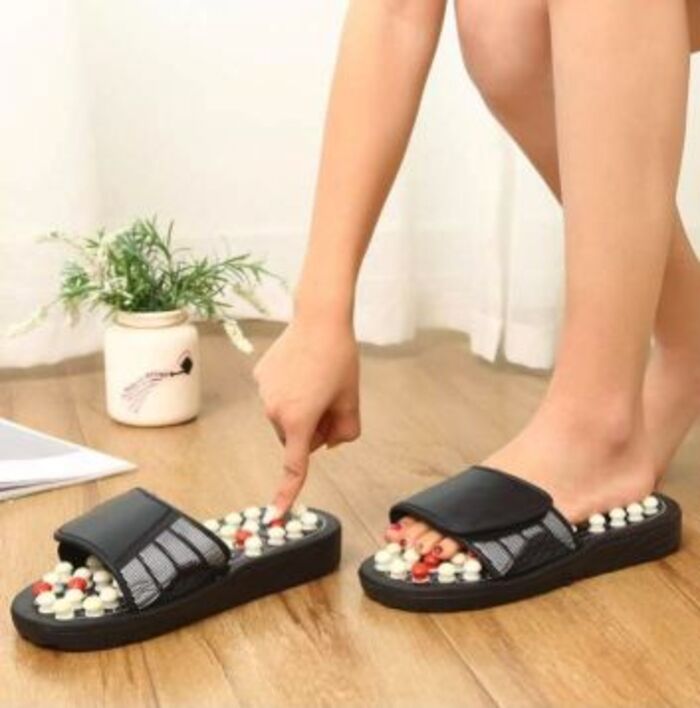 Designed to improve circulation and ease tension in the feet and heels, these acupressure slippers are the perfect father's day gifts from daughter-in-law. Dad can have the instant relief benefits of a foot massage whenever he likes without having to leave the house. These amazing comfy slippers will provide Dad with the utmost in foot treatment while he rests his weary feet.
4. Cold Brew Coffee Maker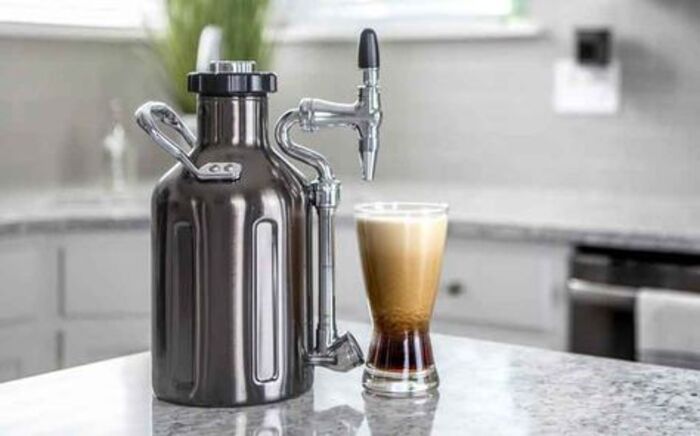 This two-in-one brewer and dispenser will allow your father-in-law to produce his favorite nitro cold brew at home. He needs to do nothing more except fill the maker's bag with coffee grinds; then add cold, filtered water and refrigerate it for at least 24 hours. Think of all the money you'll save him if he doesn't have to buy coffee every day thanks to this great gift.
5. Mini Baseball Bat Wine Glass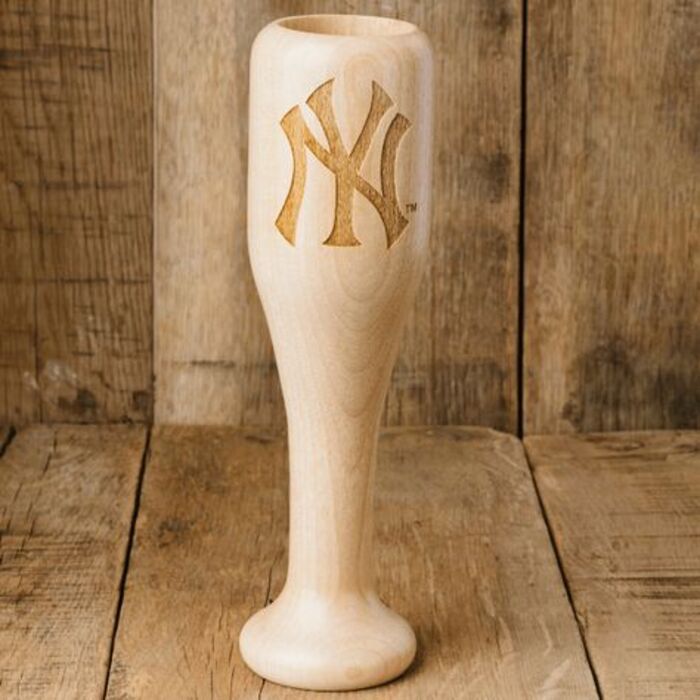 While watching the New York Yankees, this birchwood wine glass is sure to please your father-in-law. This six-ounce glass is shaped like a little baseball bat. The attractiveness of a miniature baseball bat is combined with the sophistication of a wine glass in this unique and eye-catching vessel.
6. Barbecue Spices Gift Set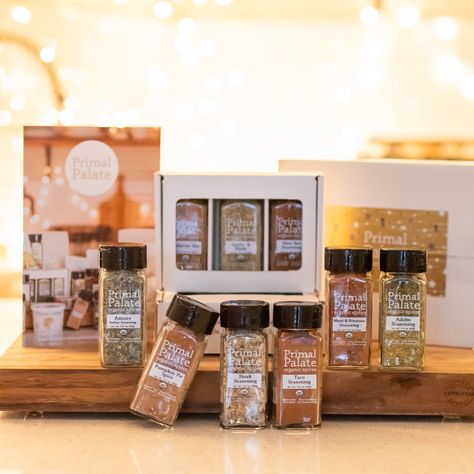 In search of the best father's day gifts for father-in-law? Gourmet barbecue spice combinations are a must-have for any self-proclaimed grill master. From Bronzeville rib rub to Jamaican jerk seasoning, the kit has everything you need to wow his taste buds.
7. Crossback Apron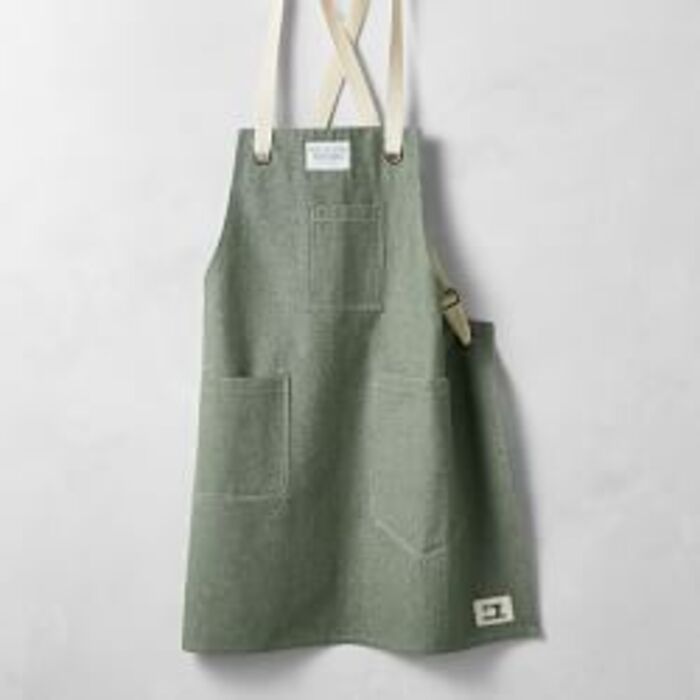 This apron is built to last. Designed with two robust pockets for utensils, it is made of a durable cotton canvas (and perhaps a cold bottle of beer). To ensure that the apron will fit him correctly and remain comfortable for a long day of grilling, it features adjustable cross-back straps. Choose from denim and canvas and twill finishes in a variety of colors.
8. Craft Beer Subscription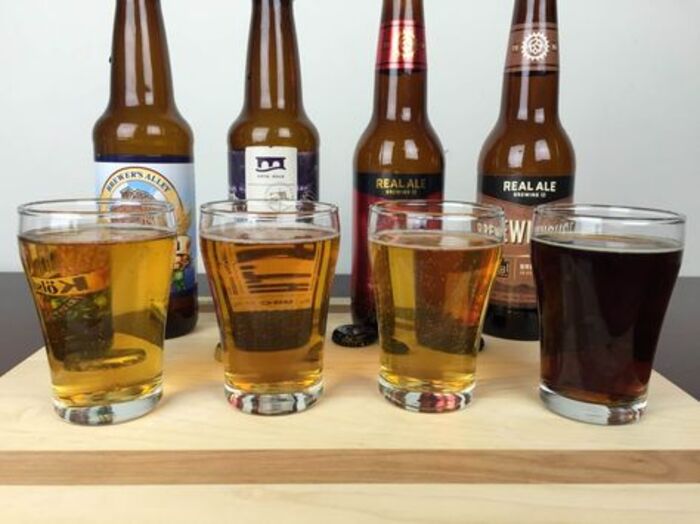 Consider the idea of a present that goes on giving. Craft beer subscriptions are great gift ideas for father-in-law if you know what he likes and what he doesn't like. Brew fans who want to try some lesser-known (but not inferior) brands from throughout the country should check this out.
Oh Canvas Tip

Joining a craft beer club is the perfect way for beer lovers to get the best deals and access to exclusive experiences. With the combined benefits of a monthly subscription and free shipping within the United States, you can save a lot of money. Additionally, the craft beer club offers a wider selection of beer-specific styles.
9. Smart Indoor Garden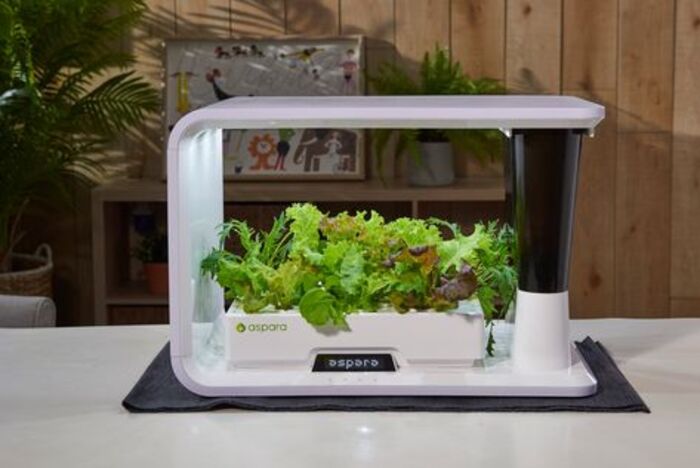 For plants to flourish, a new indoor garden provides automatic care (regardless of how green his thumbs are). He can use it to cultivate fresh herbs and other food items for his kitchen. For the father-in-law who enjoys cooking, this is one of our favorite gifts.
Personalized Father's Day Gifts For Father-in-law
10. Song Lyrics Record
Despite the fact that records aren't as widely utilized as they once were, there is still a devoted following for them. Your father-in-law, if he prefers listening to music on a record player, he'll love and appreciate this gift. Your local record shop will be more than happy to print out your favorite song's lyrics and put them in a gorgeous frame for you.
11. Personalized Photo Canvas Prints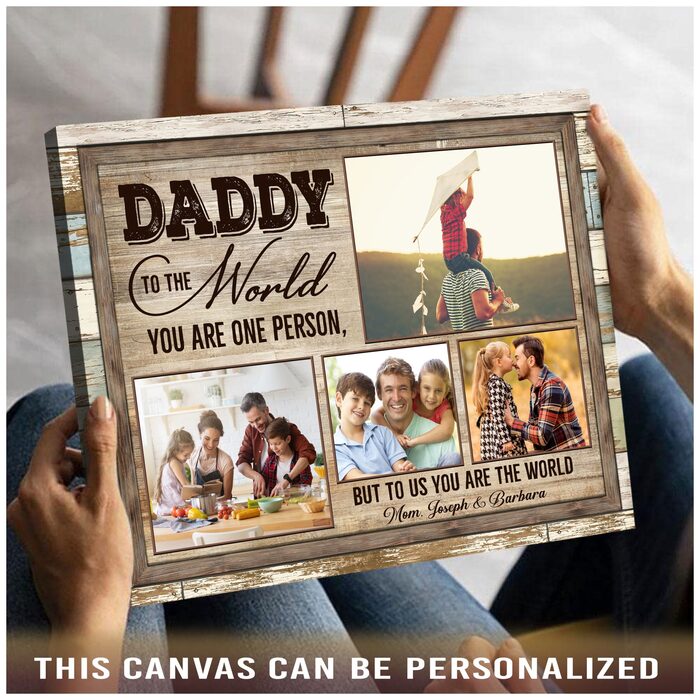 Make thoughtful Father's Day gifts for father-in-law by uploading a photo of him with a custom message and making a sentimental keepsake. This print on canvas can be displayed in any room in his house. He'll be proud whenever he looks at it. And you can also present this perfect canvas print for your best father in other occasion like wedding day anniversary or for his first Christmas gift.
12. Custom Coffee Mug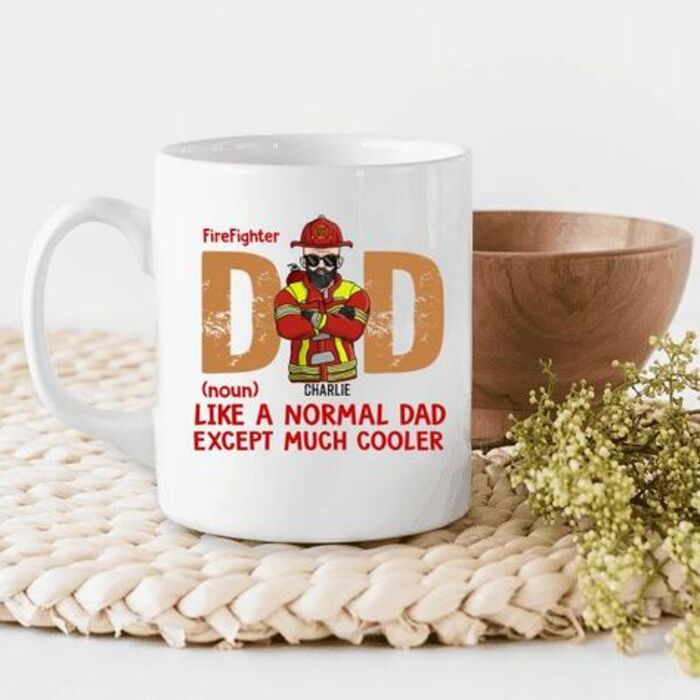 There's a good chance your father-in-law has a few coffee mugs, but none quite like this. Each mug bears the name of the person who owns it and is made to look like that person. Using this mug will be the end of his desire to use a different one.
13. Customized Wine Barrels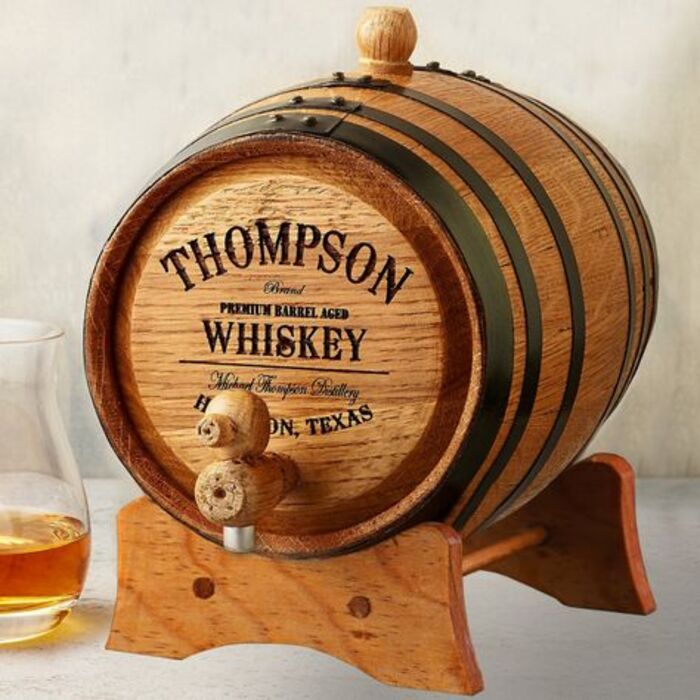 Looking for the best Father's Day gift ideas for father-in-law who is a whiskey fan? Customized for the holiday season, this barrel can't be beat. Just like in real distilleries, you can personalize it by scribbling his name on it to give it an extra special touch.
14. Custom Home Portrait Art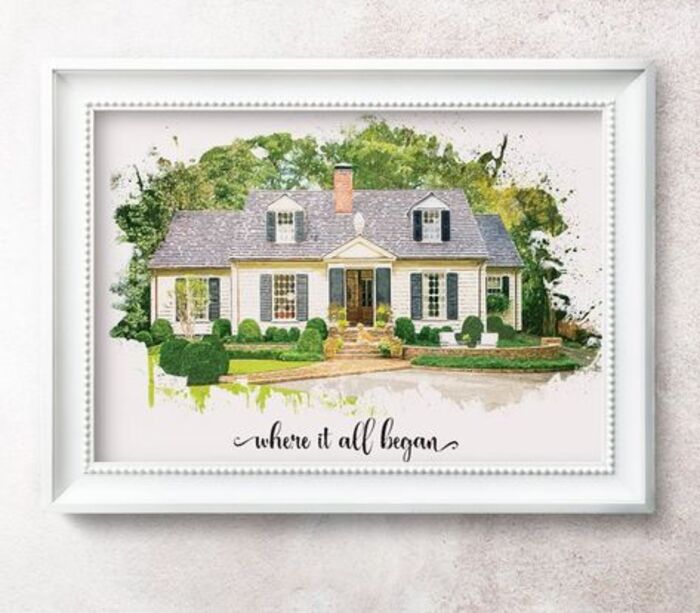 If your father-in-law has a fond memory of a childhood house or old neighborhood, this unique portrait will bring him back there in a flash. If you want to give him something that will bring back wonderful memories and look excellent in any room, this is the piece of art for you. Upload a photo of your unique construction, and the company will turn it into a 3D model for you.
15. Engraved Hammer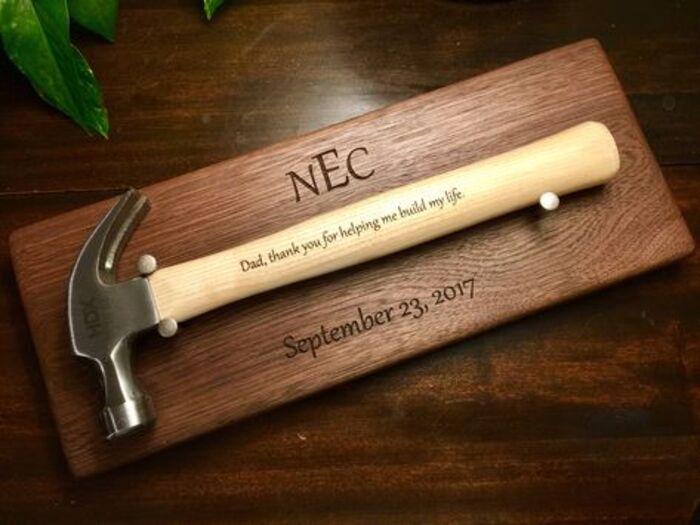 Personalized hammers are great Father's Day gifts from daughter-in-law that show him how much you care. If you only want one side engraved, you can have it done in a variety of ways. He'll remember you and your family every time he's hammering away at something in the house.
16. Personalized Brass Easel & Calendar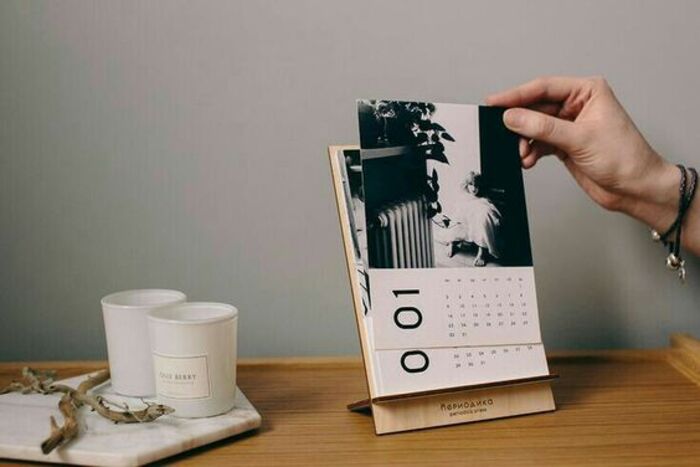 With this personalized calendar, you can take a trip down memory lane with him. It's up to you to select different images and fonts that will appear on your calendar for the year. To build a stunning gift that he'll enjoy for years to come, we combined a brass easel with high-quality paper.
17. Customized Wooden Watch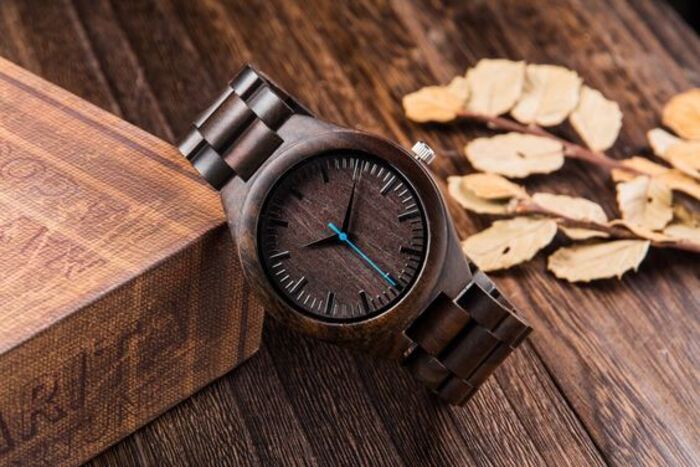 It's hard to find a watch like this one, which is composed of wood and leather and has a leather strap. According to one reviewer, "It has a really light feel – not weighty like most watches." The rear of the watch may be personalized with up to 20 characters and eight different fonts.
18. Photo Canvas Prints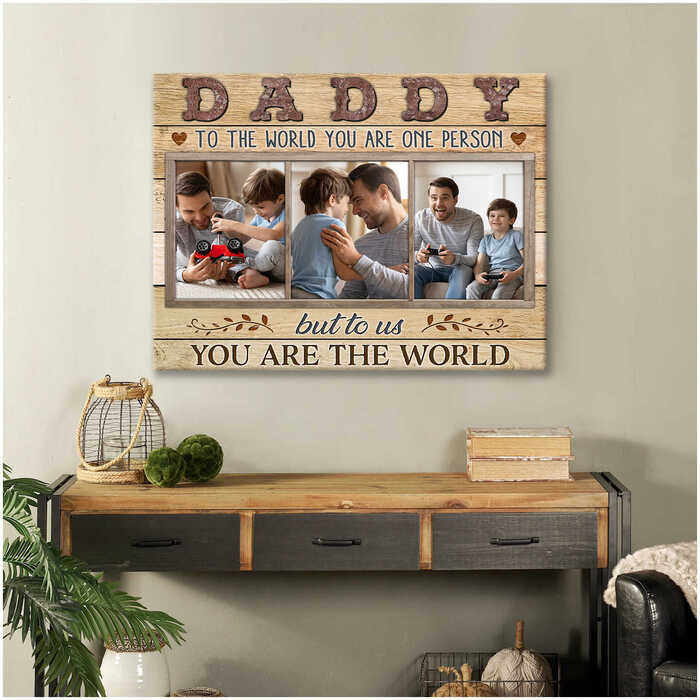 On the hunt for the most touching Father's Day gifts for father-in-law that might bring a tear to his face? This canvas poster is a perfect addition to his living room or bedroom as a token of gratitude to the great father.
19. Bonus Dad Tumbler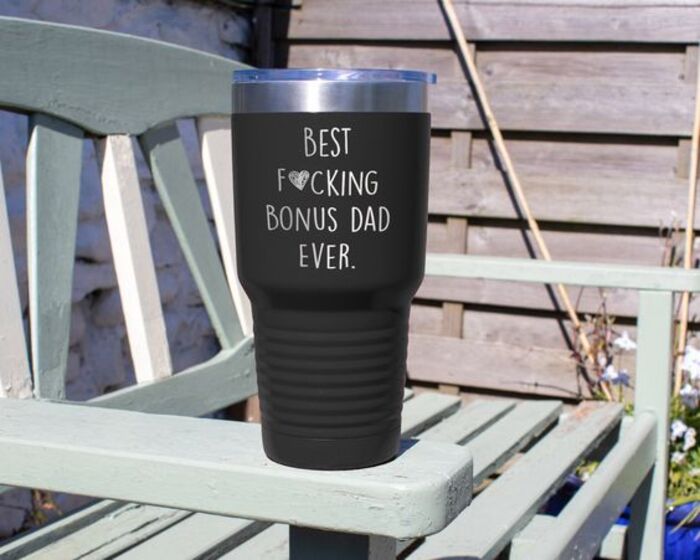 If you've realized that having met your father-in-law is one of the best things that ever happened to you, give him this Dad tumbler to tell him how much you appreciate him. This tumbler works with both hot and cold beverages, which is great for him when going to the gym or having a picnic with his family.
20. Personalized Cufflinks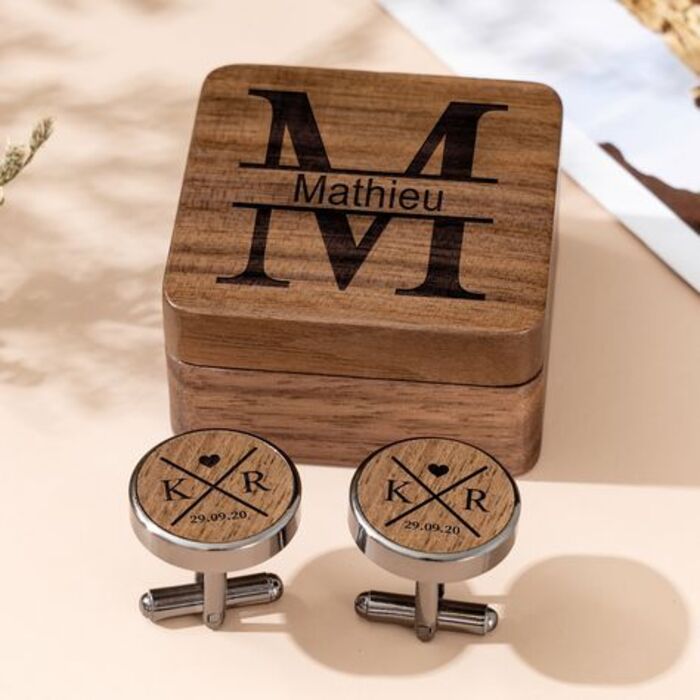 The cufflinks your father-in-law presumably has aren't going to be as unique as these. Hand-punched antique, full-grain leather cufflinks set in high-quality stainless steel are available for purchase. In addition to being long-lasting and stylish, they're also extremely durable. Such special Father's Day gift ideas for father-in-law that you shouldn't miss out on.
21. Unique Fishing Lure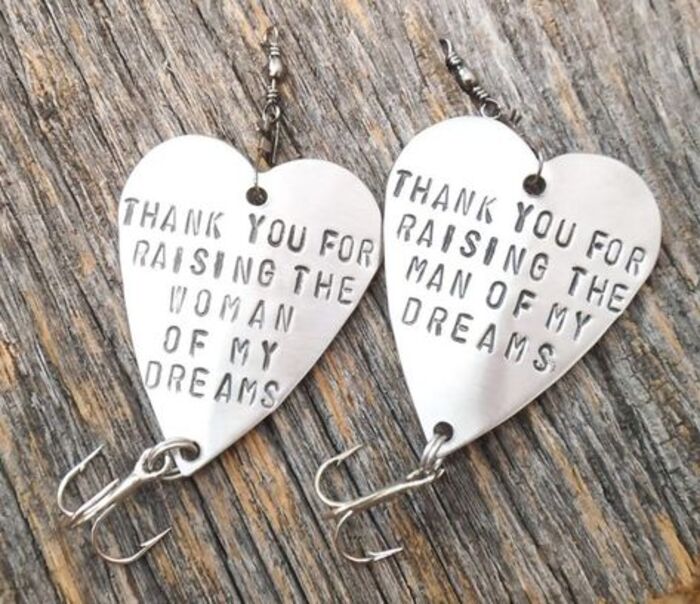 You want to give him something that would make him happy and remember his passion of the sport? As a result of this fishing lure pun, he'll be reminded of what a wonderful father he is. A custom message can be added to the edge of the lure after it has been hand stamped.
22. Custom Engraved Dopp Kit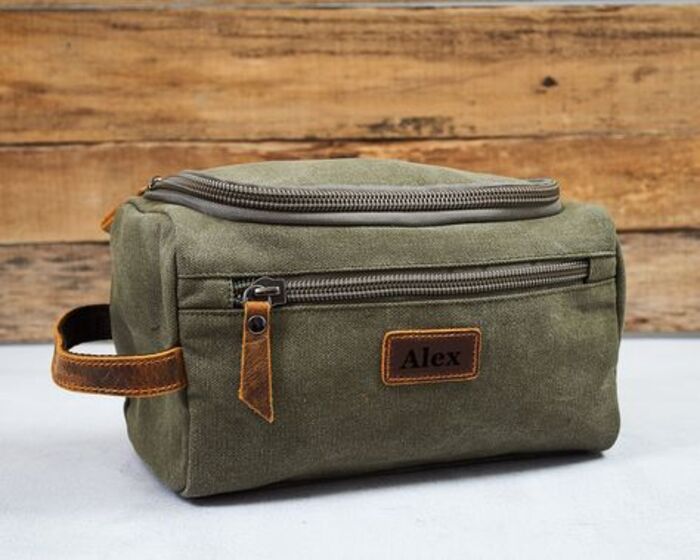 Get rid of all those Ziploc bags your father-in-law brings on his trips with you. His toiletries may now be stored in this high-quality leather Dopp pack whenever he has to travel. This sturdy, waterproof bag is large enough to contain everything from nail clippers to grooming supplies. Add some bling to his luggage by having his initials stamped in a gold or silver foil monogram.
23. Custom Luggage Tags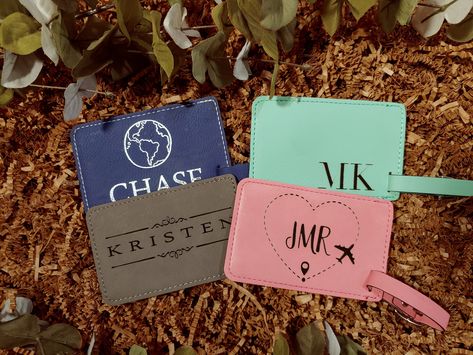 When you're on the road or at the airport and your phone or tablet runs out of juice, it's a real bummer. For the charger, you'll need to locate a power outlet and then go through your luggage. High-tech tags like this one are supposed to solve the problem of finding a USB charger when you're in a pinch. They're the best Father's Day gifts for father-in-law that he's sure to treasure.
24. Personal Guitar Picks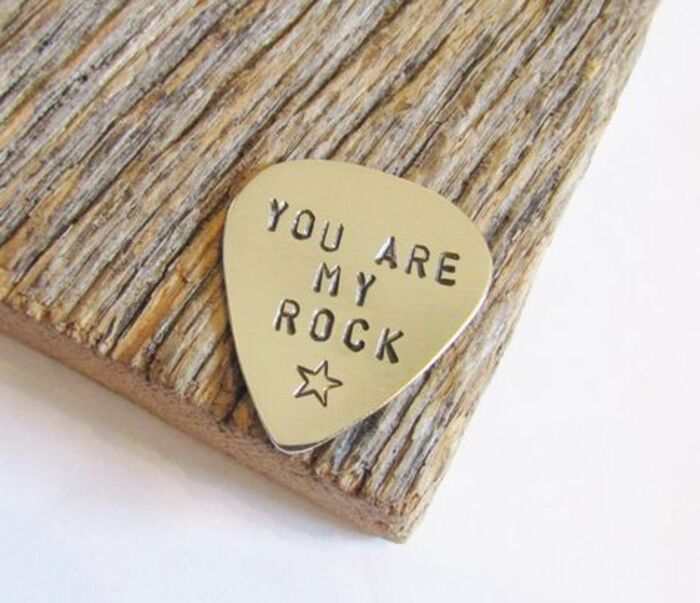 This personalized present is perfect for any in-law who has a soft spot for music, whether he is a guitarist or not. He'll find a custom-made wooden guitar pick inside the instrument, which you may have engraved a sweet message with his name. As a token of your gratitude, you might choose to include something like his initials, an image, or perhaps a little remark.
25. Engraved Pocket Knife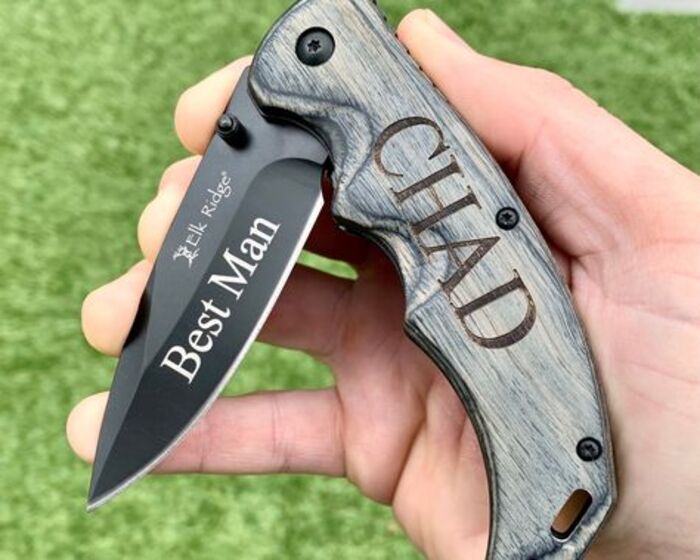 If you're looking for a gift that really says "Happy Father's Day to my father-in-law," an engraved knife is a good option. The best gifts are the ones that both the person receiving them and the sender can utilize. This engraved pocket knife is perfect for the outdoorsman, the do-it-yourselfer, or anyone who needs a sturdy and unique instrument.
26. Family Photo Canvas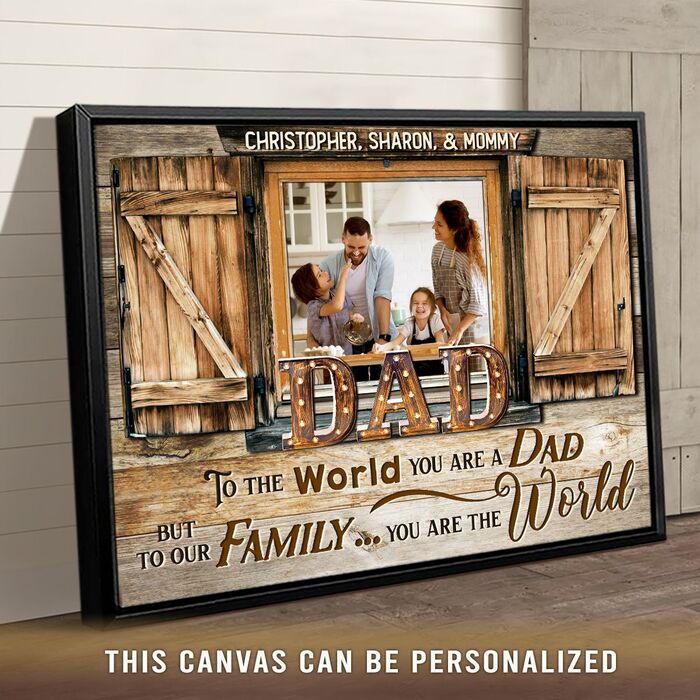 This "I Will Love Your Son With All My Heart" canvas print makes shopping for your in-laws a cinch. It's one of the most meaningful Father's Day gifts from daughter-in-law that make them feel loved and special. Customize the photo and text to make it uniquely yours. This is a thoughtful mother in law and father in law gift as it convey your best memories with them for the holiday season.
See also:
Practical Father's Day Gifts For Father-in-law That He'll Use
27. Vacuum Cleaners For Cars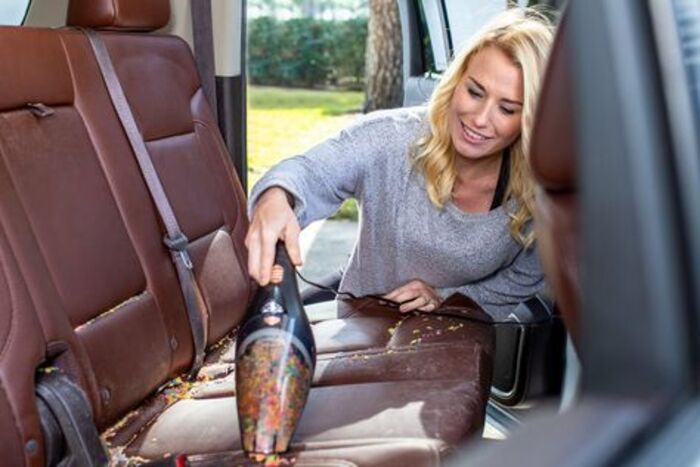 A vacuum cleaner may seem like an odd gift, but the father-in-law will fall in love with this very convenient (and powerful) tiny vacuum cleaner. Without taking up too much room in his car, it scoops up both wet and dry debris. He won't have to look for an extension cord every time he wants to clean up his car thanks to this vacuum's connection to the car's power cord.
28. Ben Shot Bullet Glass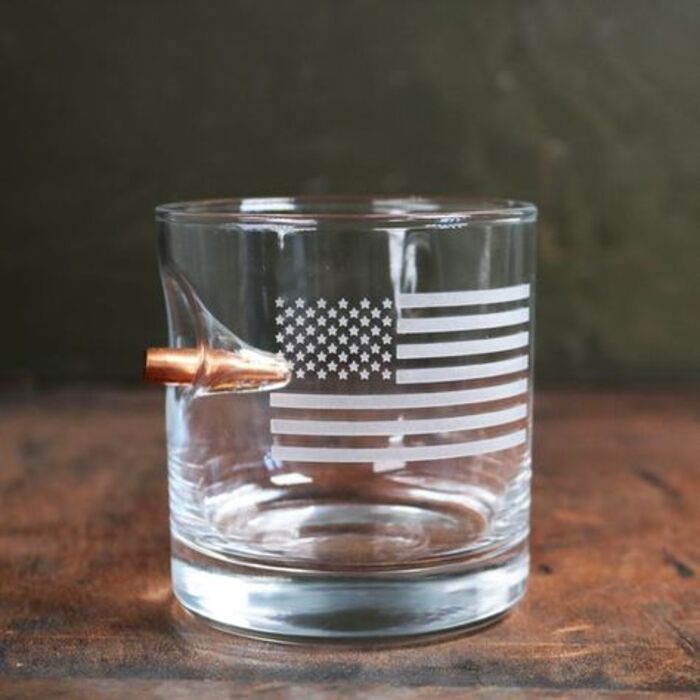 In search of Father's Day gift ideas for father-in-law to make him surprised this year? Your father-in-law will love using this BenShot bullet whiskey glass when he wants to have quality time for himself. It's a special touch to his whiskey glass collection that he's sure to treasure for a long time.
29. Temperature Control Ceramic Mug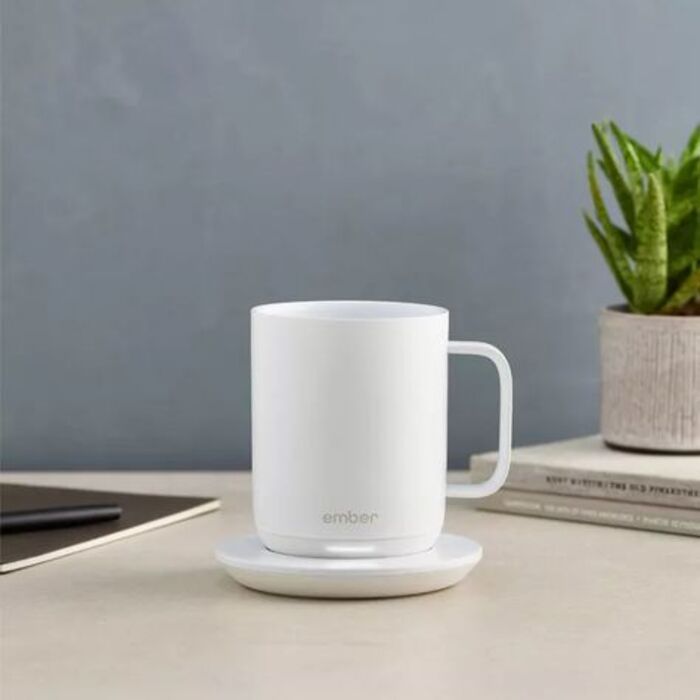 Put an end to iced coffee. You can control the temperature of your beverage using a simple smartphone app with this high-tech smart mug. The temperature control mug will keep his beverage hot for over two hours after they find the right temperature setting.
30. Grilling Tool Set
What a great idea to include a 4-in-1 barbeque spatula, tongs, skewers, and a salt and pepper shaker in this grilling tool kit. Everything in this set is made of high-quality stainless steel, so you know it will last a long time. You can store it in a lightweight aluminum storage container, and all the pieces are dishwasher safe.
31. Grilled Cheese Sandwich Toaster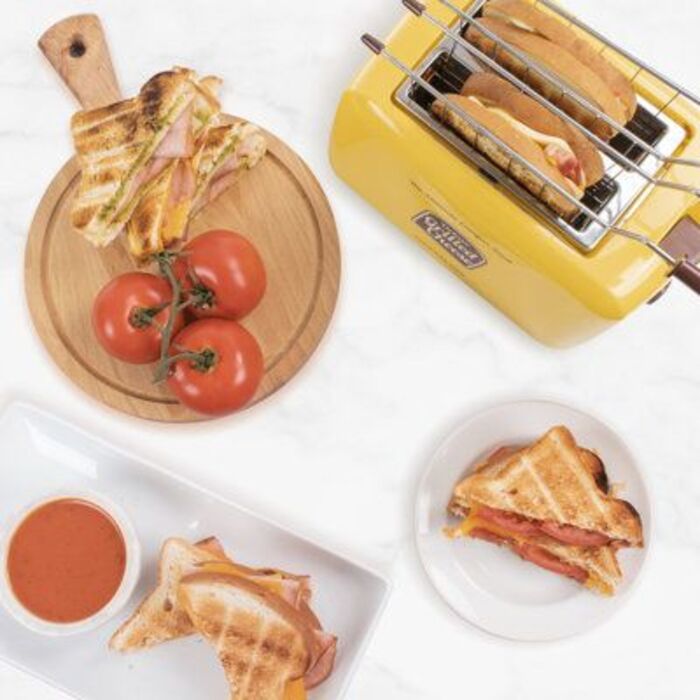 You can't go wrong with this grilled cheese sandwich toaster when finding thoughtful Father's Day gift ideas for father-in-law who longs for the "good old days". This gift not only creates wonderful sandwiches, but it also looks classic on the counter because of its removable baskets, adjustable toasting dial, and extra-wide slots.
32. Nightstand Organizer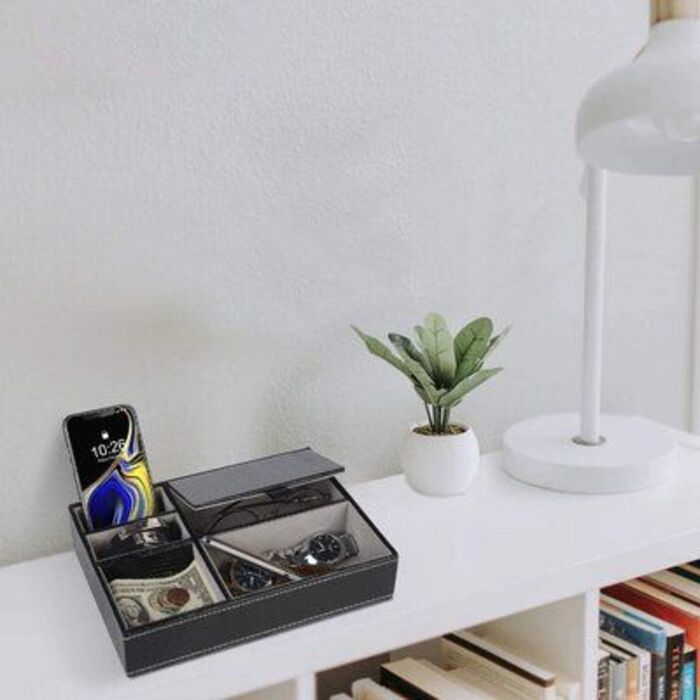 Make his life a little less stressful with this stylish organizer tray that will keep his nightstand, desk, or dresser clear of clutter. Having this six-tray organizer means he won't have to frantically search for his keys, wallet, watch, or phone anymore.
33. Leather Billfold Wallet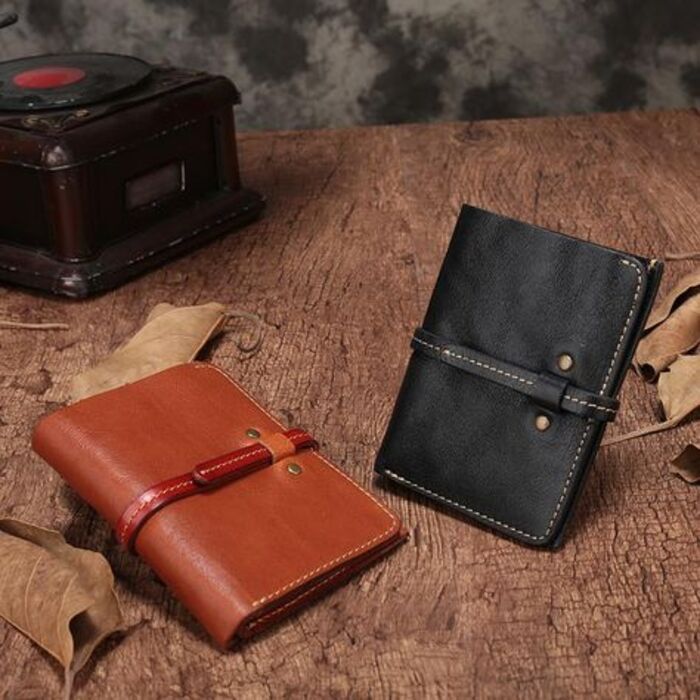 Surprise him with this smooth leather wallet this Father's Day to let him know how much you care. The luxurious leather not only enhances the item's attractiveness, but also becomes more beautiful as it ages and acquires a rich patina. He'll find it practical and convenient to bring it with him wherever he goes.
34. Baseball Park Maps Pint Glasses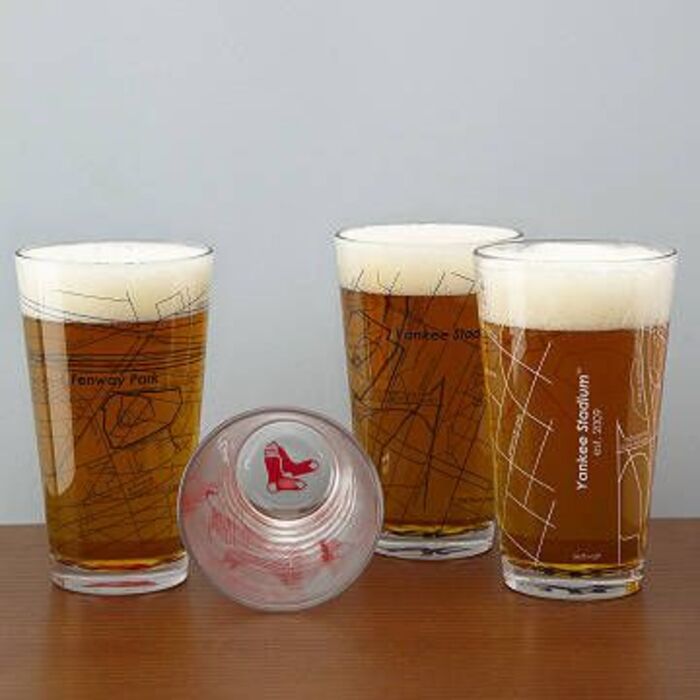 When it comes to unique Father's Day gifts for father-in-law? His favorite baseball team's logo can be printed on the outside of these glasses, making it easy for him to serve himself a cold one while he watches the game.
35. Foot Massager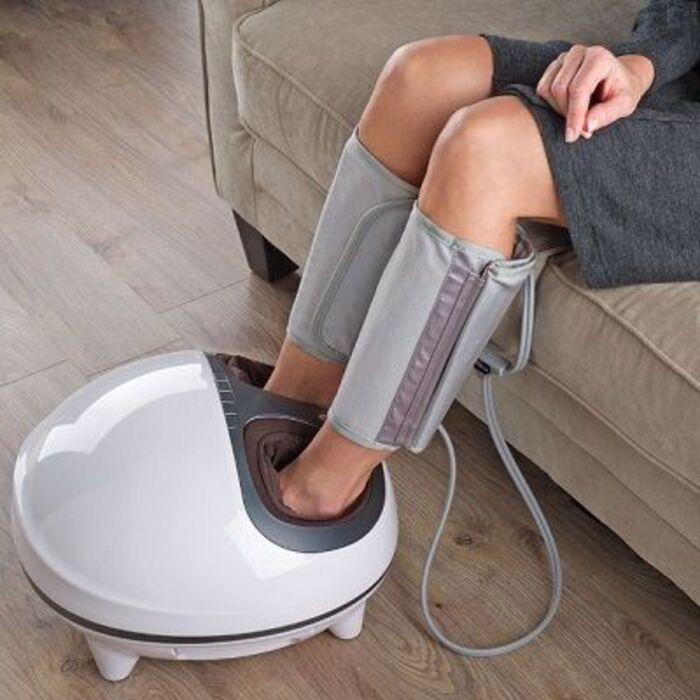 If years of yard maintenance and DIY projects have taken a toll on his feet, treat him to this massager. In the future, he can relax by putting his feet warm and comfy in this portable device and selecting one of three intensity levels while watching television or reading the newspaper.
36. Wireless Earbuds
It doesn't matter if he's sprinting around the block or if he's trying to block out the background noise as he works; these wireless earphones will put him entirely in the zone. Six hours of uninterrupted playback is possible when the battery is fully charged. Get him these earbuds as the most practical Father's Day gift ideas for father-in-law that he'll actually use.
37. 3-in-1 Wireless Chargers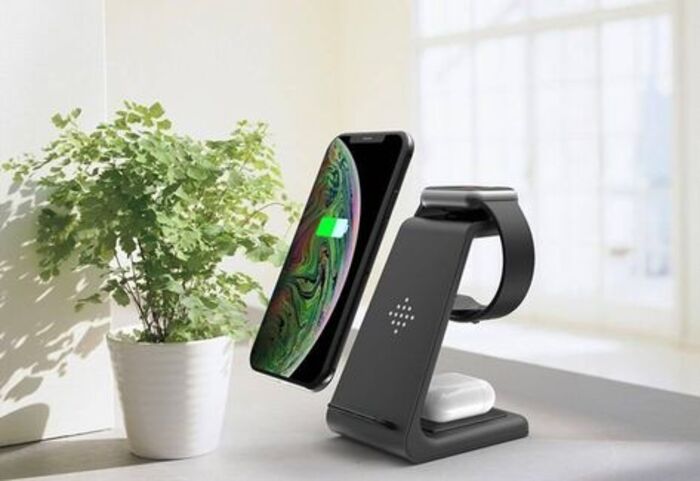 He's evolved into your family's go-to expert on all things technological. This triple-threat charger is necessary because of this: charge his smartphone, smartwatch, and AirPods all at once they're plugged in. It is quite possible that he will desire one for both the work desk in his office as well as the bedside table in his bedroom.
Read more:
It might be challenging to track down the ideal present for a man. To make matters worse, buying a gift for your father-in-law can be downright difficult. For important events like Father's Day, you'll need to get a gift that tends to make him proud and happy.
It doesn't matter if he's into electronics or just likes a good joke, there are plenty of possibilities out there. With this Oh Canvas's inspirational gift guides of amazing Father's Day gifts for father-in-law, you're bound to pick the approach that works best for you.