A sentimental Father's Day present is always appreciated by dads around. Make a homemade Father's Day gift this year instead of buying one from the shop, because it's hard to find one that's functional, personalized, and full of love. With the help of a mom, most of these homemade gifts can be prepared by children as young as two or three years old.
You visit the right place! Oh Canvas has put together a list of 50 Father's Day gift ideas DIY for your perusal. For Father's Day, we came up with some fun and easy DIY gifts for you and the kids to make. As an added bonus, don't forget to add a personal touch to these handmade presents by writing a thoughtful message or combining your family's greatest images. Although the finished result may not look exactly as depicted in this photo, there is little doubt that the recipient will treasure this gift for many years to come.
Gift Ideas For Dads Who Love To Cook
1. Unique Grilling Apron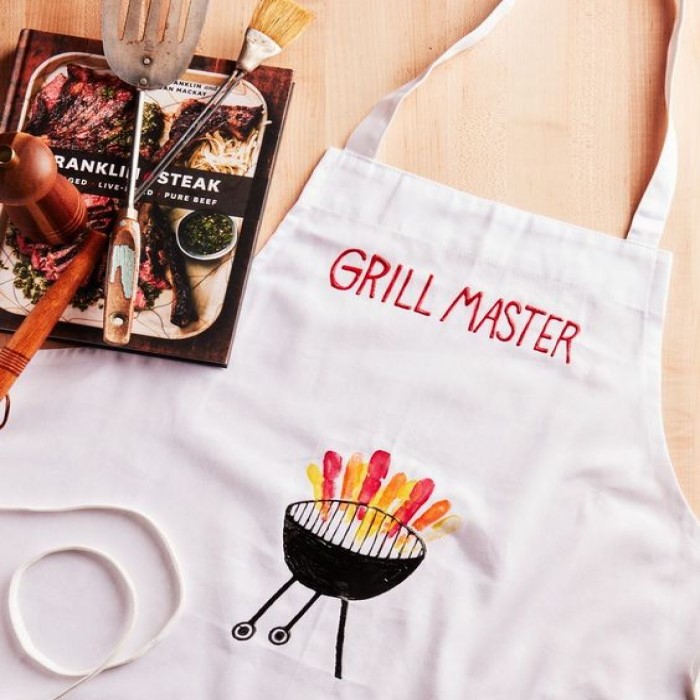 This is an excellent present for the parent who enjoys spending time in the backyard grilling delicious food for his loved ones. To decorate a standard canvas apron with the words "grill master" as well as a grill, all you need is a little paintbrush and textile markers or fabric paint. To create flames, dip your pinky finger in orange, red, and yellow painting and press it onto the apron above the grill grates when it has dried.
2. A Grill Set Storage Case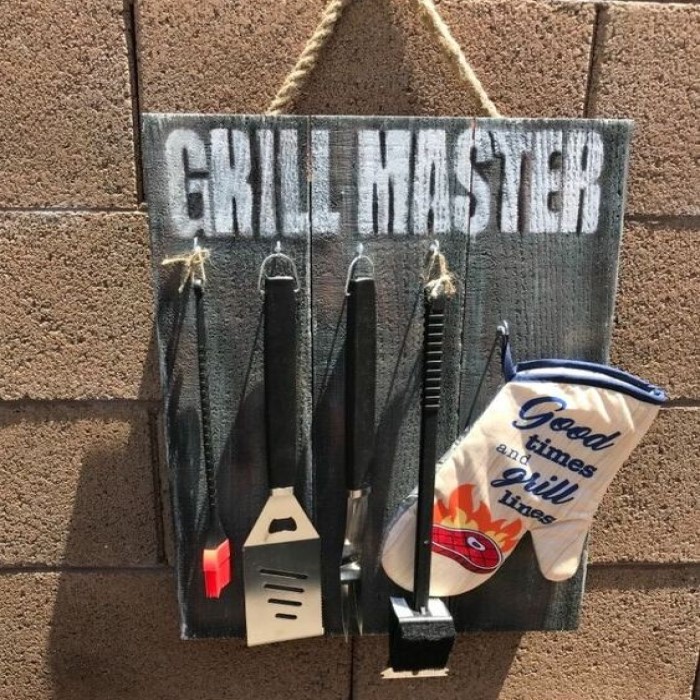 There is no grill master without a place to store his or her essentials. It's also a lot easier than it appears to make this homemade present to give dad. A single piece of wood, some paint, and a hammer are all you need to make one of the most meaningful Father's Day DIY gifts for your dad.
3. Rub For The Grill – Homemade Recipe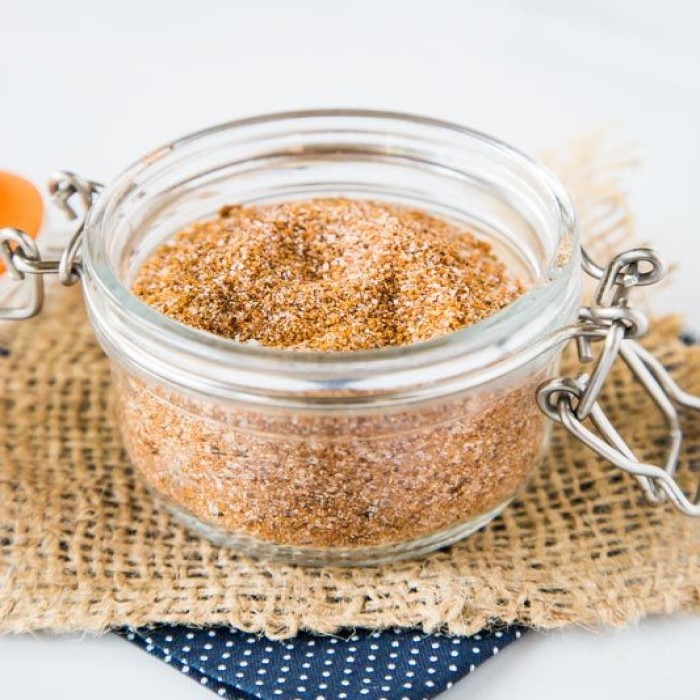 Make him a barbeque spice he can use all year long if he's master of the grill! This homemade Father's Day gift will motivate him to put in more effort in the kitchen to provide a better meal for his family, and you'll get to spend quality time with them.
4. Wood Burned Cutting Board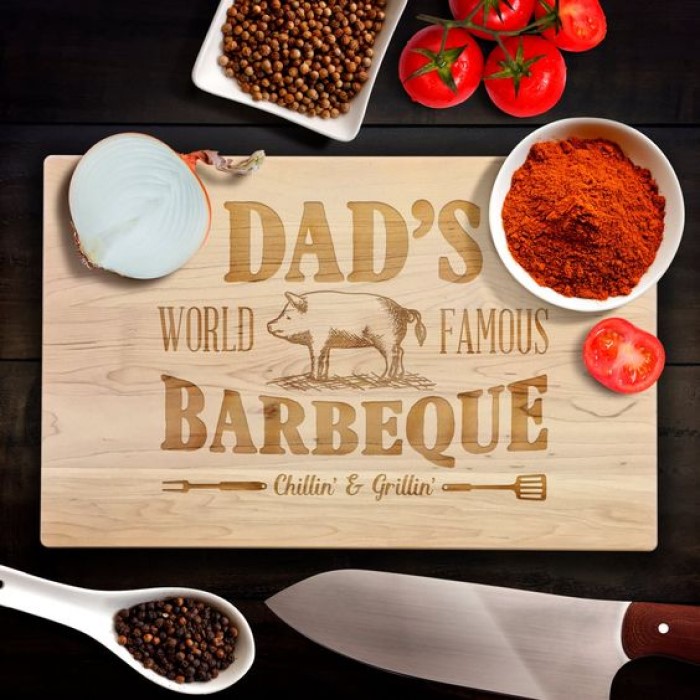 It's a great approach to assist dad to improve his culinary abilities, especially if he's in the kitchen most of the time. Every time he uses this cutting board, he will remember and appreciate your love for him.
5. Homemade Microwave Caramels
A candy thermometer isn't needed to make these caramels, and they don't require any other special tools either. You don't even need to leave the house to make him a DIY gift he'll like.
6. A Grill Cart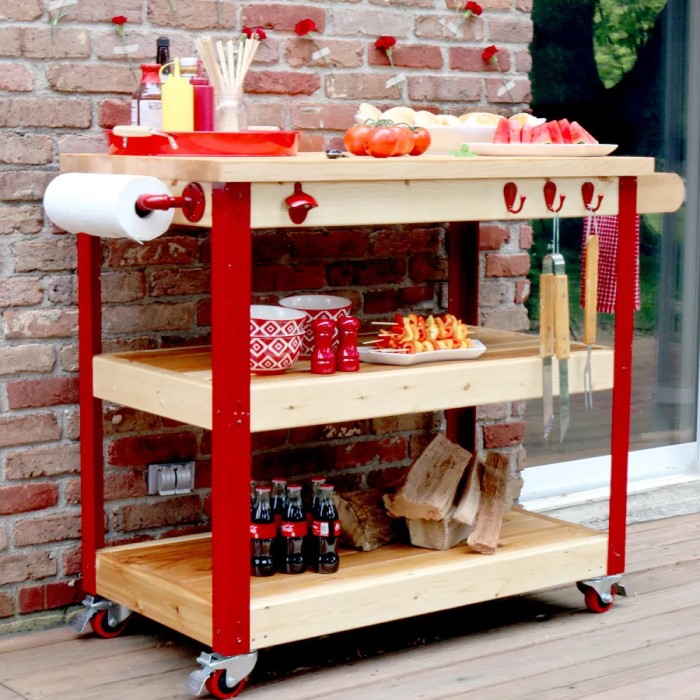 Featuring a butcher's block and rolling wheels, this grilling present is sure to please your favorite grill expert this summer! Consider these grilling Father's Day Gift Ideas DIY for your beloved one to make him surprised.
7. A Recipe For Home-Made Orange Bitters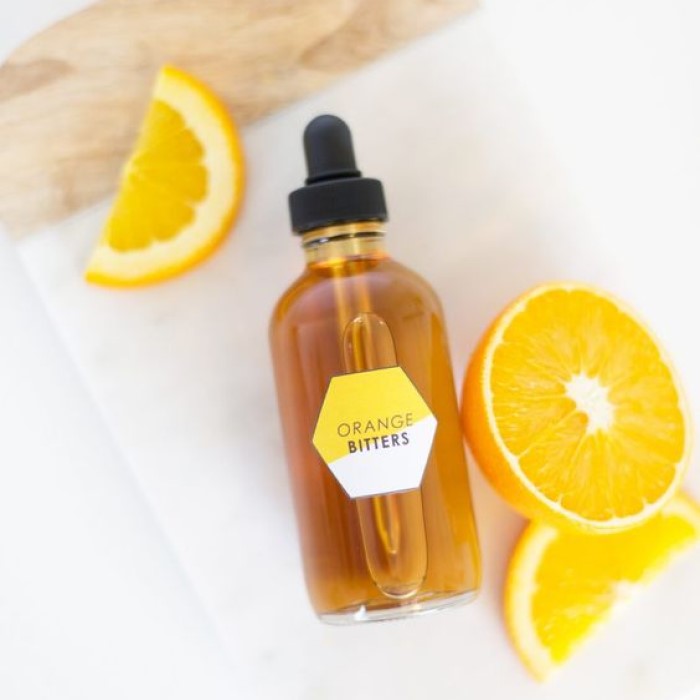 Add just a little flavor to dad's favorite cocktail with these DIY orange bitters that are easy to make. Helps keep your dad's throat healthy during the chilly winter months as well.
8. Personalized Barbecue Accessories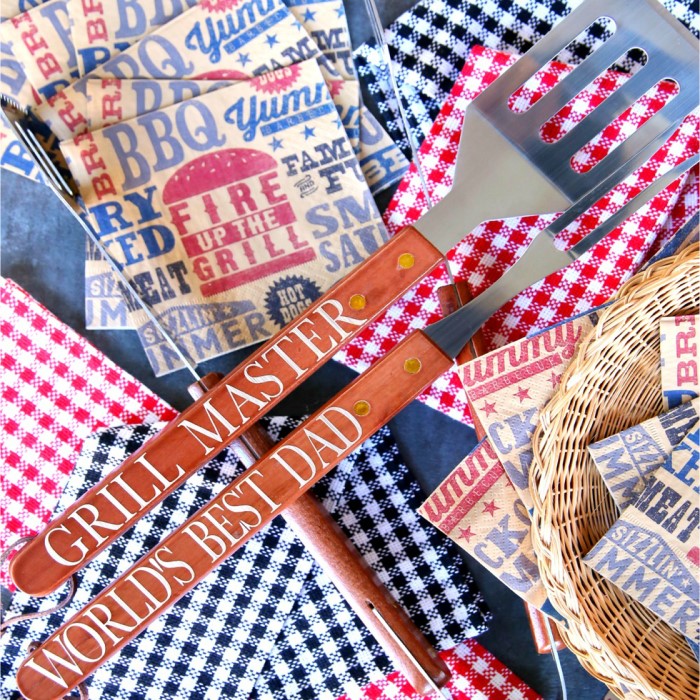 Make custom decals in a flash with a cutting machine like the Cricut. Even though we're big fans of grilling tools, this technique can be applied to just about anything your dad enjoys.
9. Spiced Salts Set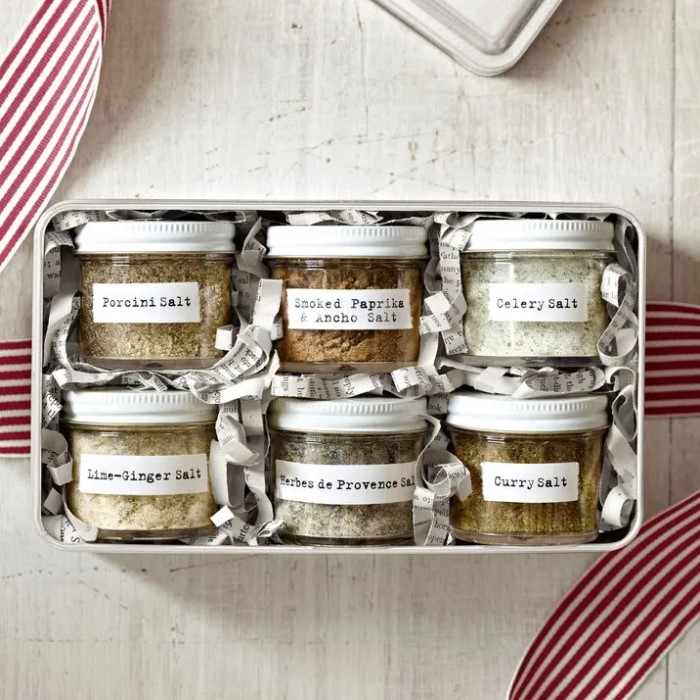 A Salt gift set for the foodie dad who likes to experiment with different flavors is a great homemade Father's Day gift. Your father's cooking will taste even better if you give him a gift box containing six different kinds of salt. Salt can be substituted for nearly any other spice in his spice rack if he prefers something more aromatic in his favorite foods.
>>> Maybe you're interested:
Gift Ideas For Sweet-Tooth Father
10. Homemade Snack Tins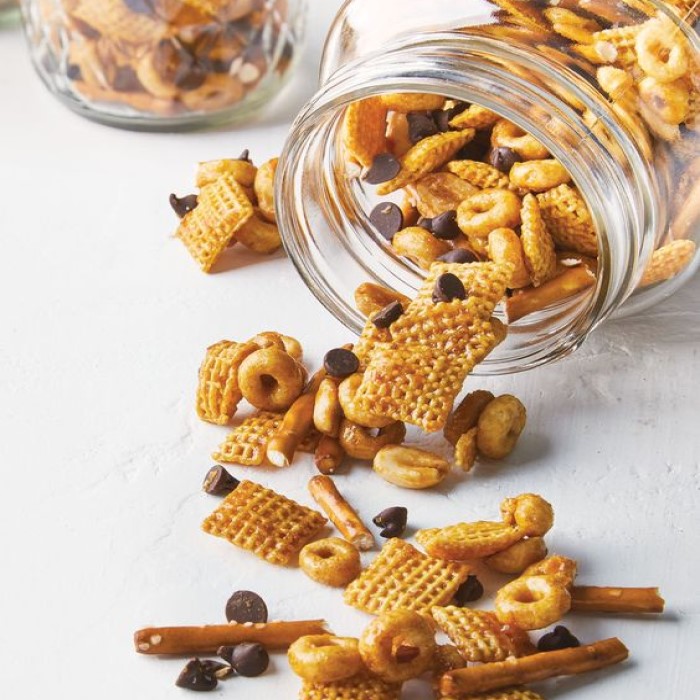 Just a few simple procedures are required to make the snack container and the delectable mixture that goes inside it. Be a loving gesture to your father by doing something small. A lifetime of joy will be his thanks to your thoughtfulness and concern through these unique Father's Day gifts for grandpa.
11. Sandwich Cookies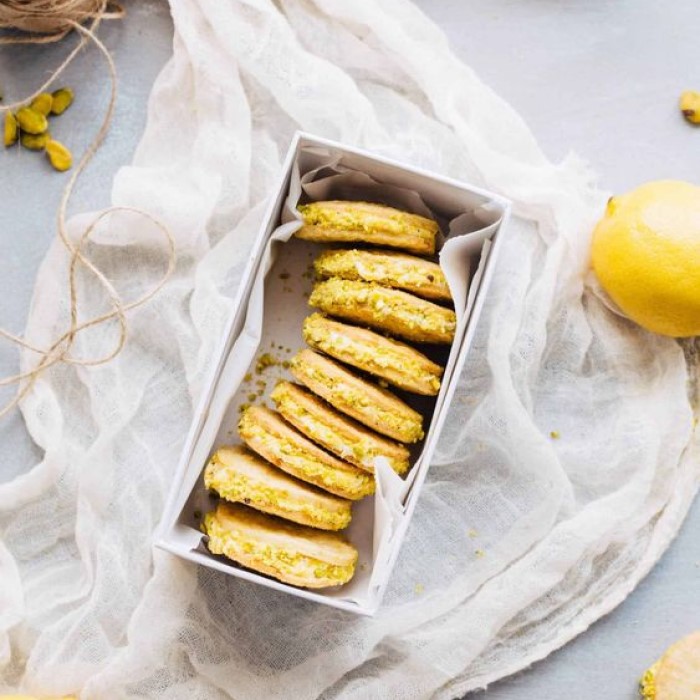 Homemade cookies can be transformed into a Father's Day present by simply wrapping them in twine, placing them in an attractive box, and adding a few sheets of parchment paper. It's an added bonus that these lemonade and pistachio sandwich biscuits taste as good as they appear.
12. The Rustic Sampler Of Popcorn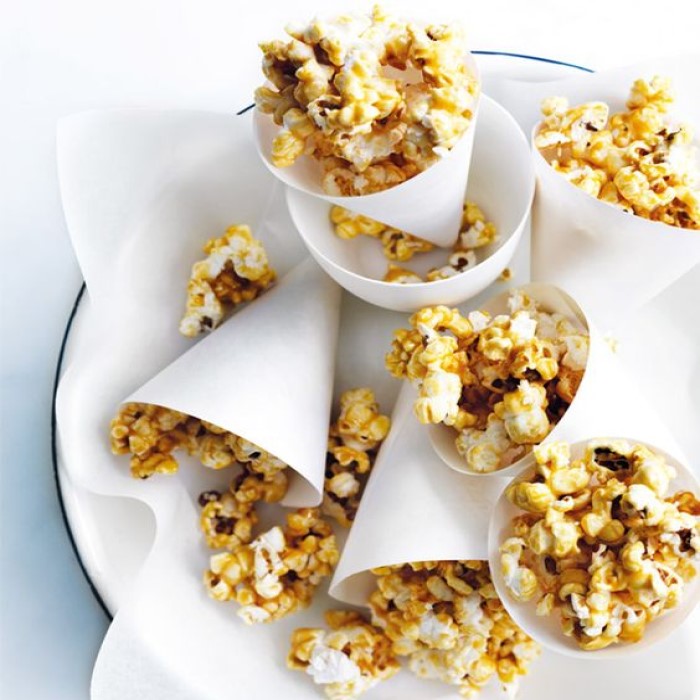 Let's give him a little something sweet if he has a sweet tooth. Dads who prefer to snack on popcorn while watching movies will appreciate this homemade Father's Day gift. Just 4 or 5 items are all you need to make a variety of various flavors! This is ideal for your dad when they want to chill at home.
13. A Bunch Of Cupcakes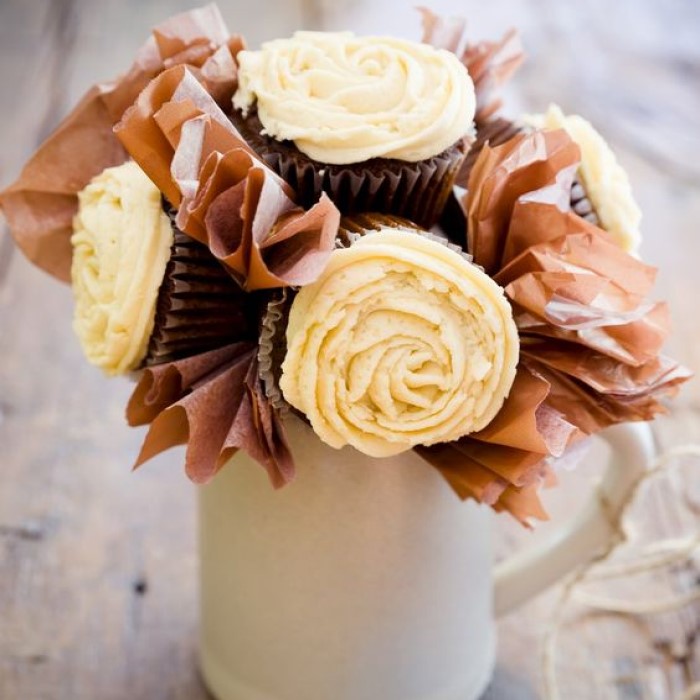 Make a beautiful bouquet of cupcakes for him that features all of dad's favorite! He's certain to be swayed by such a tantalizing idea. With the help of your older children, you can make the best Father's Day gift ideas DIY for your dad. It is, however, possible for even children to assist in the preparation of such a tasty gift!
14. Beer Bouquet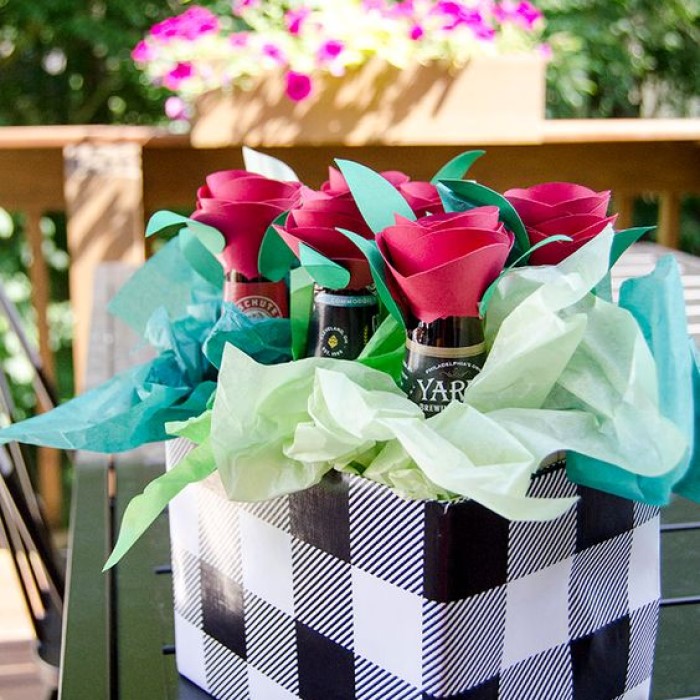 Dad might not appreciate a dozen roses, but he'll love this easy gift he can put together in a matter of minutes. He'll have a good time drinking beer that's designed only for him. Let's cheer your father with this special present.
15. Gift Box Of Tea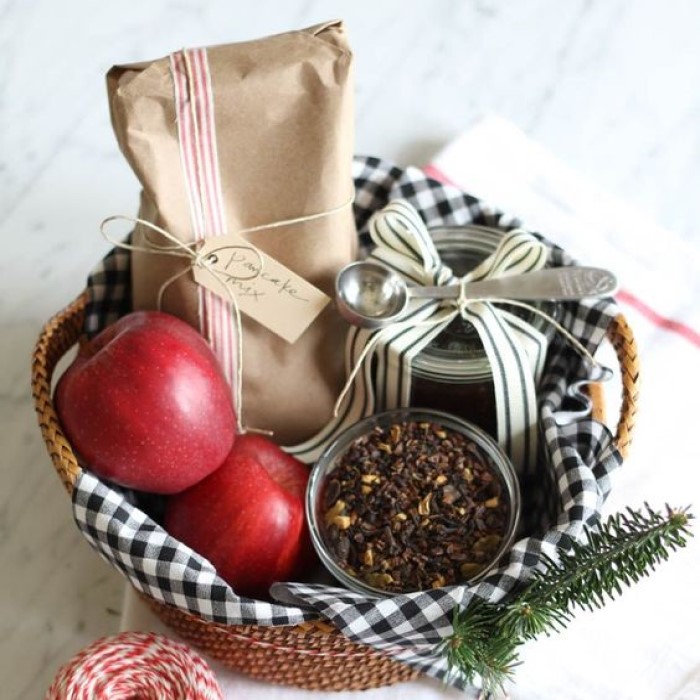 This elegant gift basket is all about the tea! There is a tea towel even on the outside of the basket! If you're looking for a homemade Father's Day gift for a new dad that's both delicious and beautiful, consider including a box of pancake mix, a jar of jam, some ripe apples, a coffee mug, and loose leaf tea.
16. Homemade Movie Snack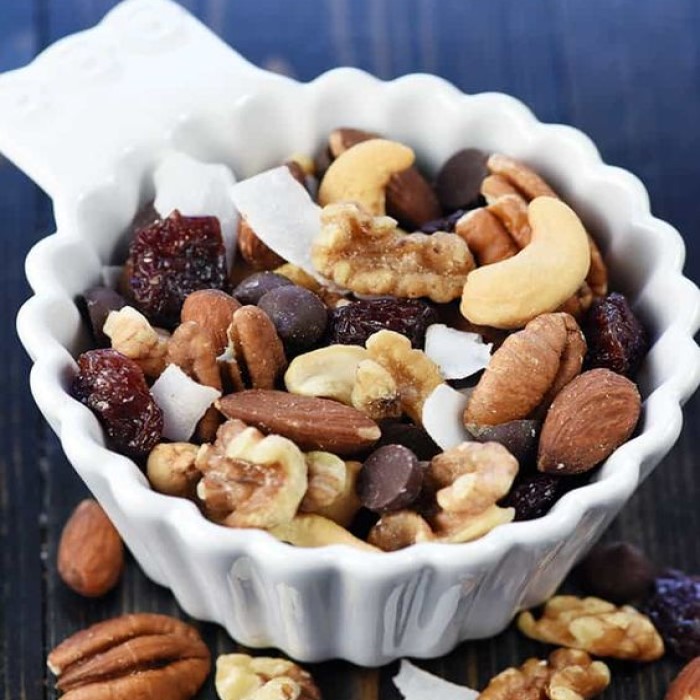 Make his movie snack (or any other snack, really) fit for the holiday by attaching a custom label. To save money, make your own trail mix with a variety of nuts, dried fruit, and chocolate instead of purchasing it.
17. Candy-Sugar Bow Ties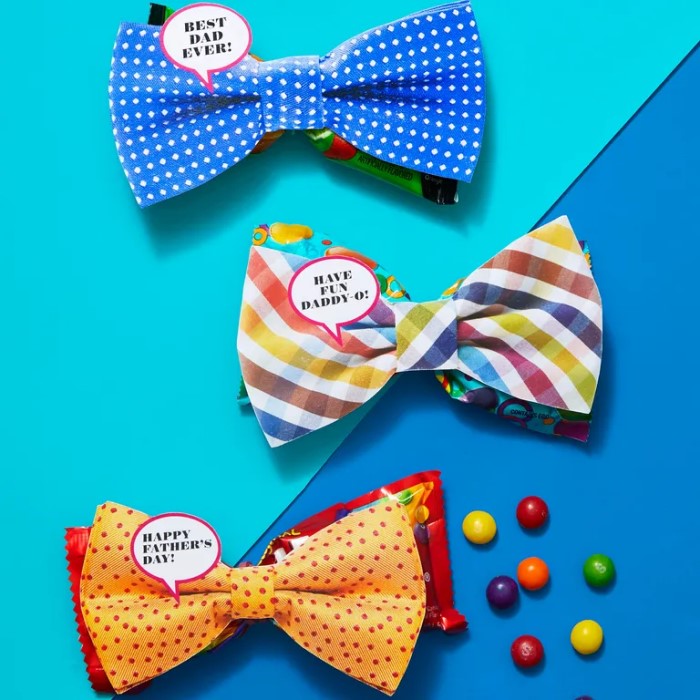 Dad does not need more ties, but he'll never admit it. Probably the only thing he can't get enough of is his favorite dessert. Make a bow tie out of a candy bag by wrapping a piece of string around the middle and taping a picture of a bow tie from the front. He will adorn this sweet bow tie from you.
18. Jar Of Food Stuffs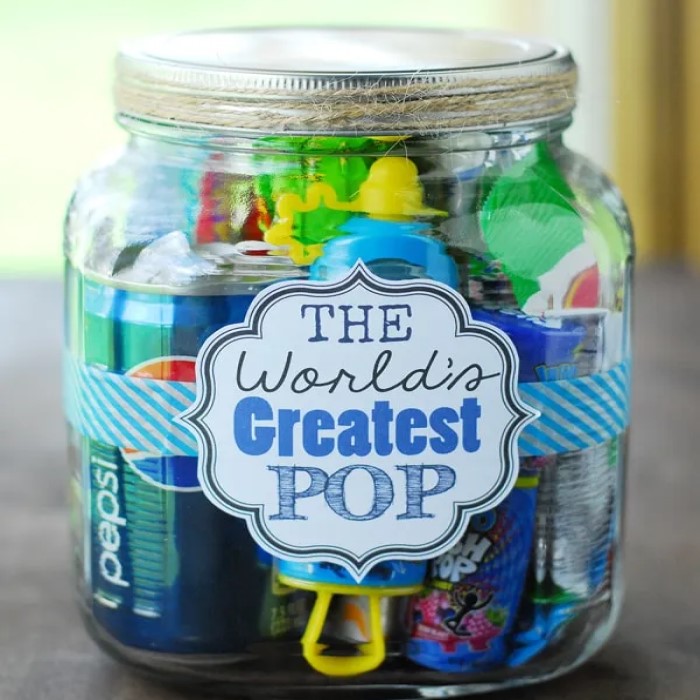 This is a great homemade Father's Day gift for the dad who enjoys puns. Fill a jar of Oreos, soft drinks, and snacks to bring joy to your dad's face. Despite the fact that he may not be old enough to receive such a gift, he will be delighted and surprised by it.
19. Easy-To-Create Candy Dispenser
Are there any sweets in Dad's cupboard? Make a candy dispenser for him so he doesn't go hungry. To make it even more "personal," you could choose from his best-loved candies.
>>> Read also: 33 Great Christian Father's Day Gifts For Spiritual Dad
Gift Ideas For Dads Who Love To Drink
20. Ingenious Bottle Labels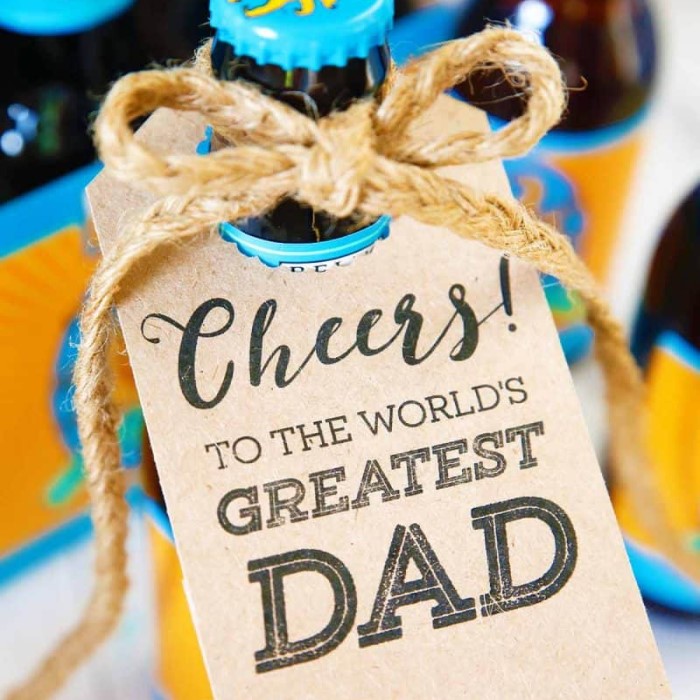 Make a six-pack of his preferred craft beers and customize it by printing off these fun labels. This present makes Father's Day all the more memorable and full of joy. Your dad is the greatest and these labels proved it to the world.
21. Canvas Wine Bag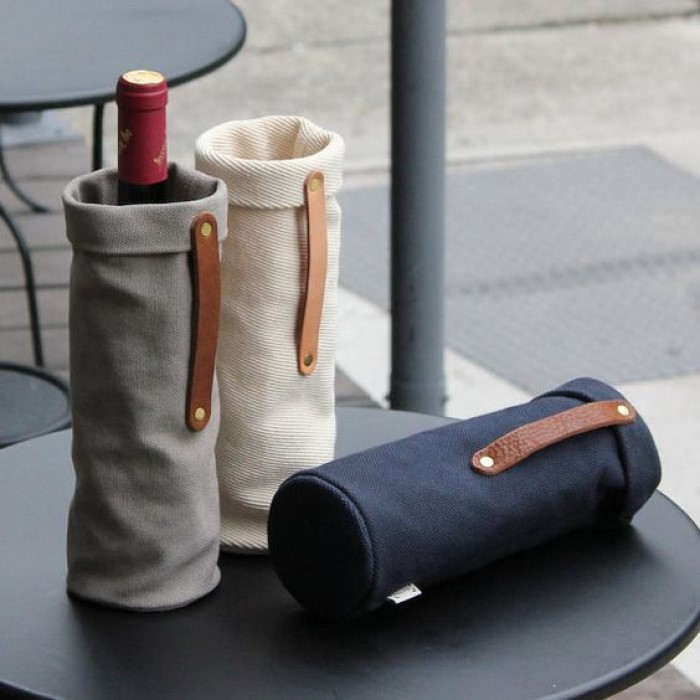 What father doesn't enjoy a good bottle of wine? As a bonus, you'll get to show your appreciation for your loved ones by making your own gift. Canvas wine bags are never bad Father's Day gifts DIY because of their usefulness and stylish.
22. Easy-To-Make Bottle Opener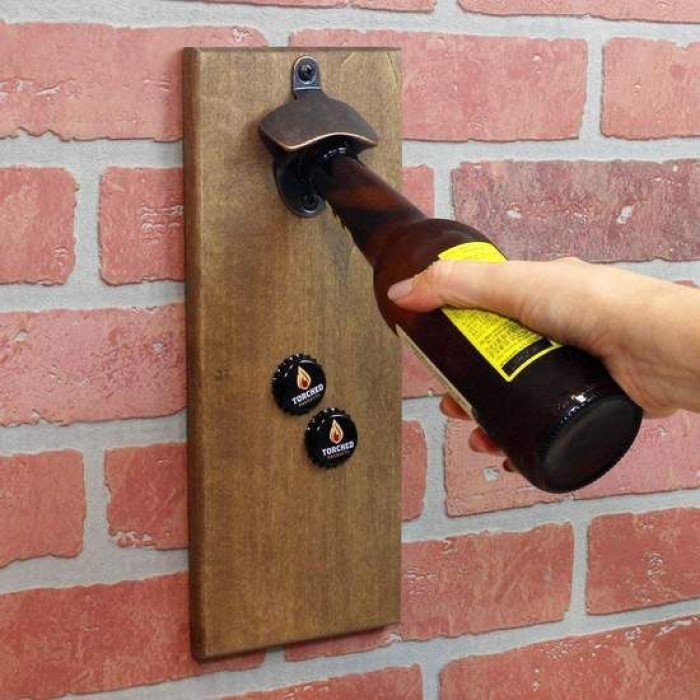 When you put created a fancy bottle opener out of nail, glue, and cedarwood, your dad will be impressed. It's a simple and easy way to create a rustic feel to an outdoor grilling area or man cave.
23. Creative Agate Coasters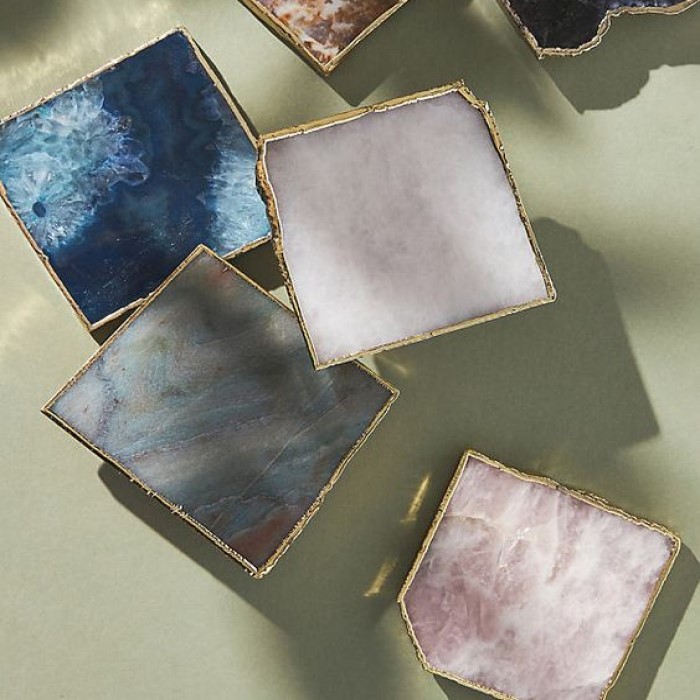 Beautiful and functional, these coasters are perfect Father's Day gift ideas DIY for the dad who enjoys a glass of wine, a cold beer, or just a glass of lemonade. Everything about them is acrylic color and polymer clay.
24. Pour-Over Coffee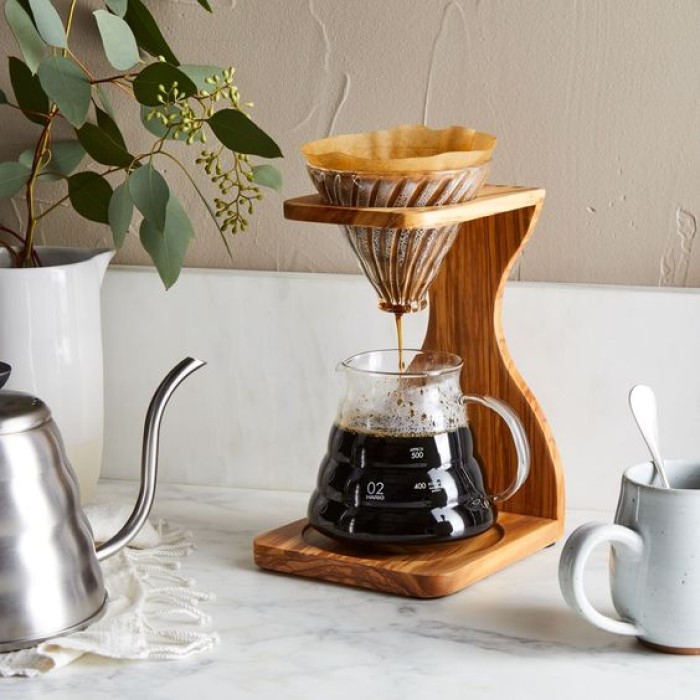 Making this coffee maker requires some woodworking experience, but it's never a bad idea to pick up a new skill for the sake of a free cup of coffee. From now, your father can make a coffee drink on his own with this practical gift.
25. Wine Rack In Wood And Leather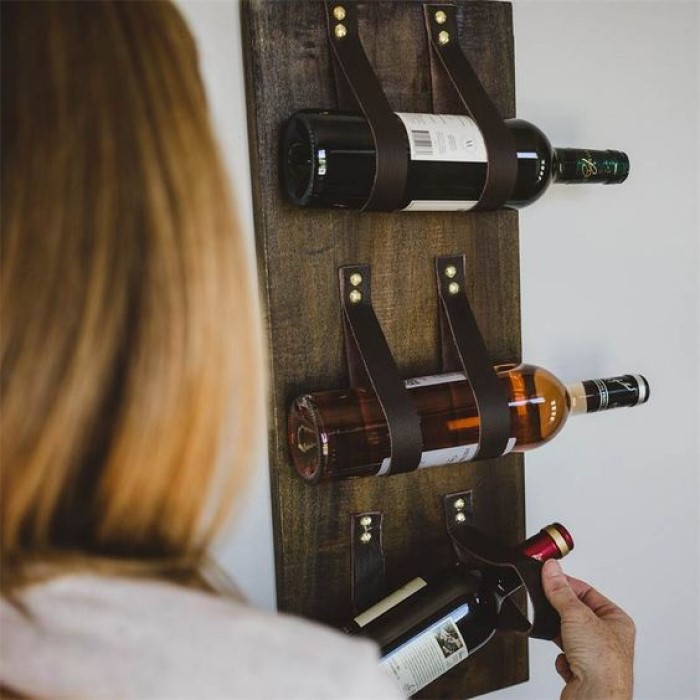 To honor your father's collection, all you need is some basic woodworking skills—a little sawing, drilling, and gluing. Then you can create a wine rack for your father to show all of his favorite champagnes. When it comes to Father's Day DIY gifts, the wine rack is not a bad idea. This wine rack can also be used as a piece of home decor to brighten up his room.
26. DIY Drink Sleeve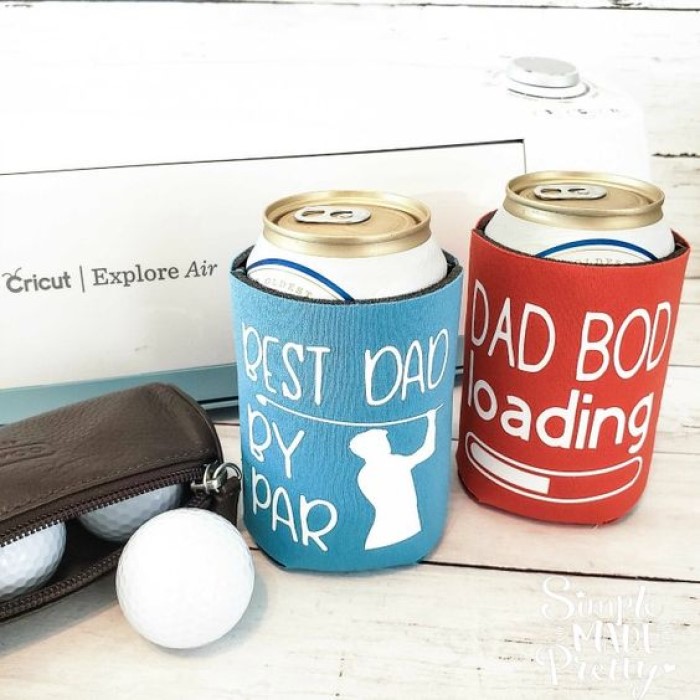 For Father's Day Gifts, make a DIY drink koozie for him to enjoy his favorite summer beverage! Cut a piece of craft foam that's about the same length as a can and stick it together. Shorten the length so it only covers the can after you've wrapped it. Using fabric markers, let the children create their own artwork on the foam.
Wonderful Father's Day Gift Ideas DIY
27. Pinch Bowl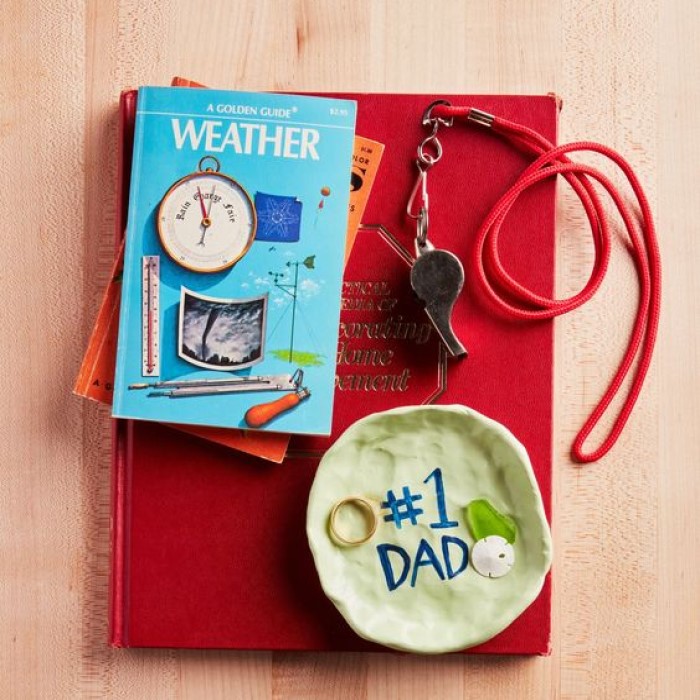 Take some of your treasures from your outdoor adventures and put them in one place for your dad to find. Baked clay can be shaped into a small shallow dish by pinching and shaping it. Follow the manufacturer's instructions for baking. Acrylic paint can be used to create any look you like. Afterward, apply a satin-finish sealant.
28. Father's Day Coupons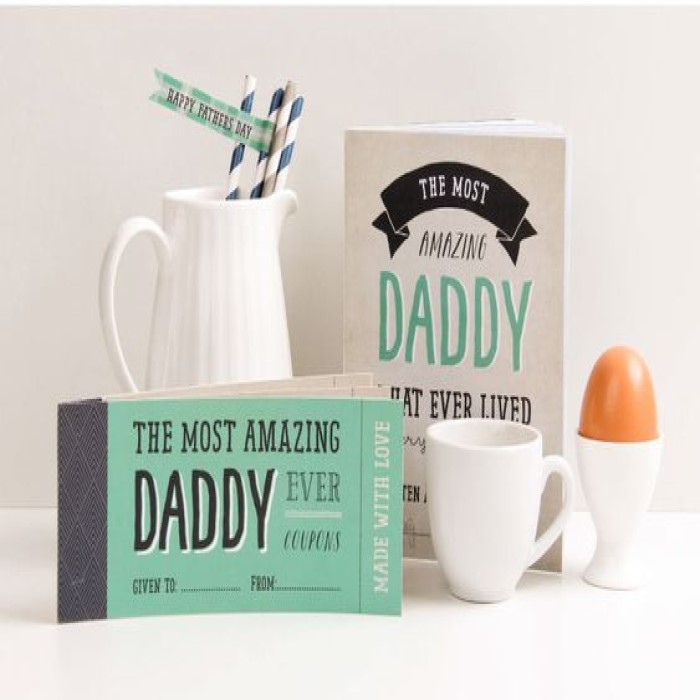 In addition to being completely customizable, these print Father's Day vouchers are ideal for last-minute gifts that don't feel at all last-minute. If you want to get creative, you can personalize them, print them, punch holes in them, then tie them with a string and be done.
29. Hand-Imprinted Leather Tie Clip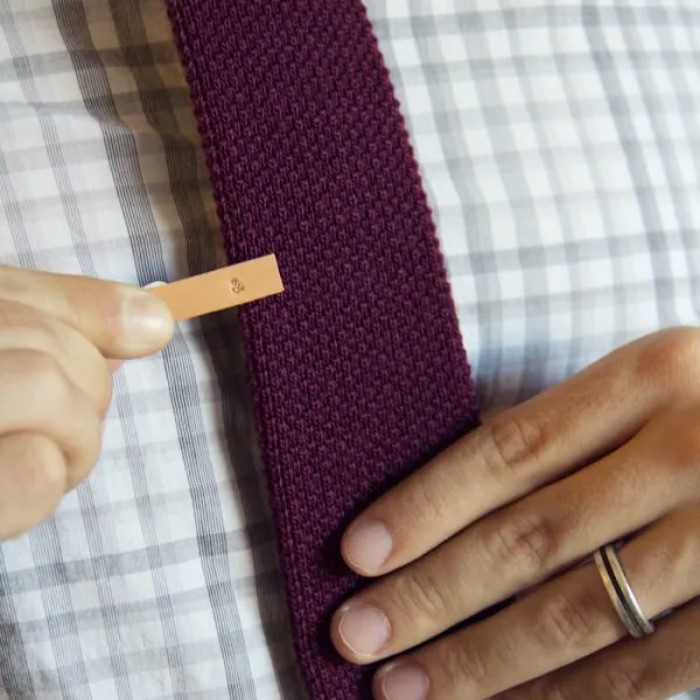 Your dad's letters, fortunate number, or any noun that best describes him can be engraved on this tie clip for him. These Father's Day Gift Ideas DIY like this can be an unexpected and necessary gift for any father. He will always remember your feelings and images every time he wears them.
30. Pre-Shave Oil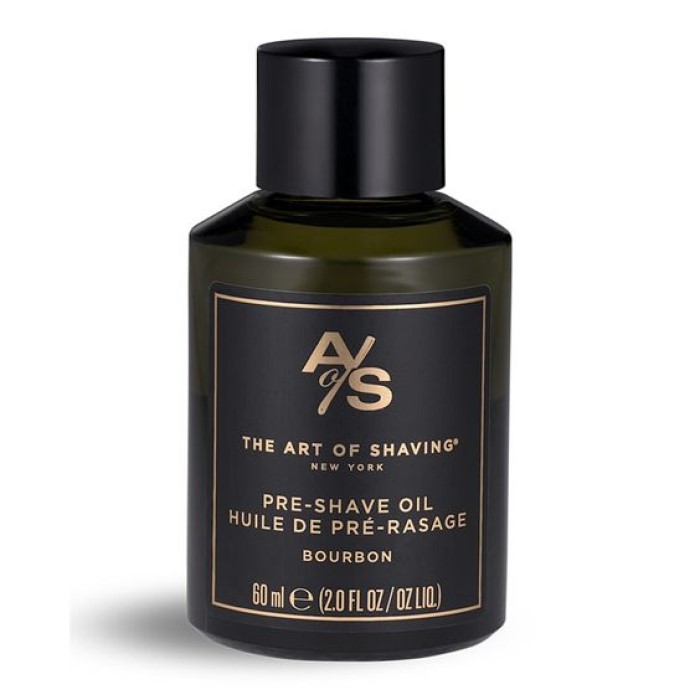 Shaving oil is easy to make, requiring only a few simple ingredients, and it will remove his face feel soft and silky after use. It is really an elegant and thoughtful Father's Day gift to show how much you care about your beloved one.
31. Beard Balm With Rosemary And Pine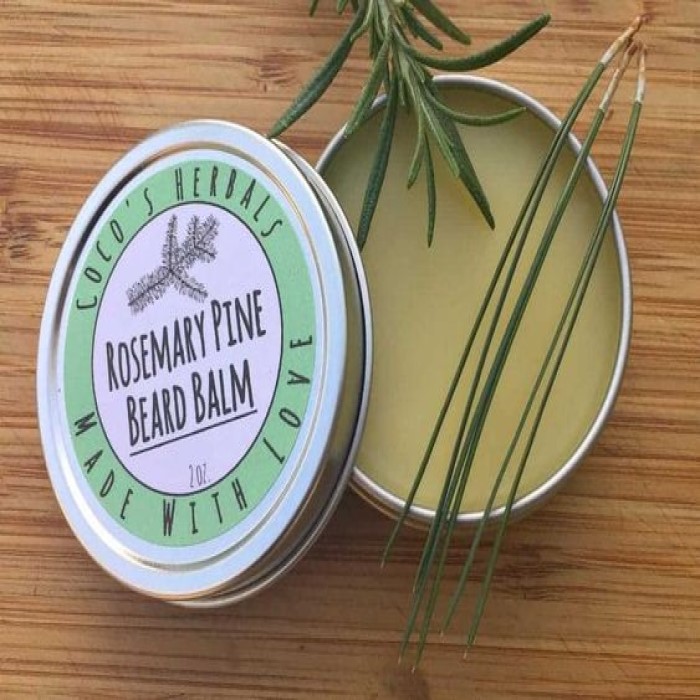 Dad's skin and facial hair will benefit from this moisturizing balm regardless of whether he sports a full beard or just a few scruffs. Give your father this olive oil balm to help him fresh and younger every day.
32. Emergency Kit For Picnic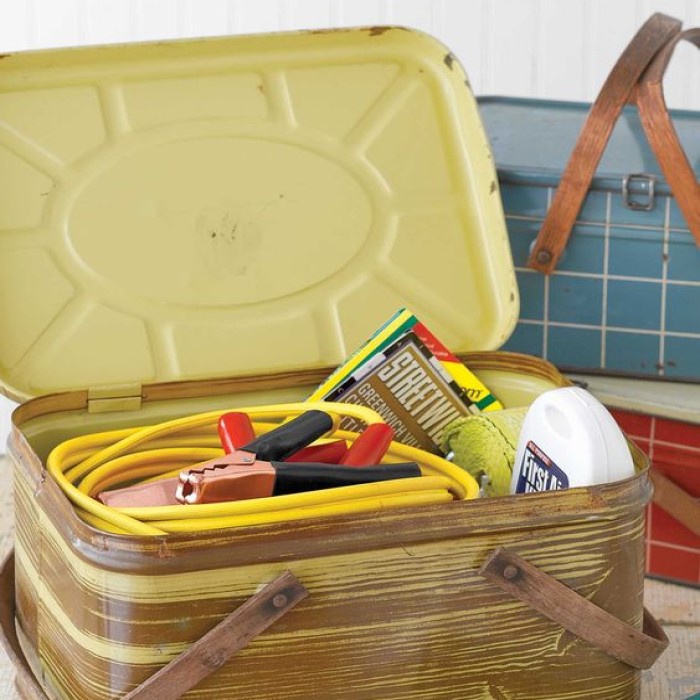 An urgent kit for Dad's car can be put together with the help of this sturdy vintage basket. For decades, the swing-handle lithographed lunch boxes made in the 1930s and '40s have been sought after as collectible items. Fill the trunk with extension cords, road flares, one first aid kit, and other necessities.
33. Woolen iPad Cover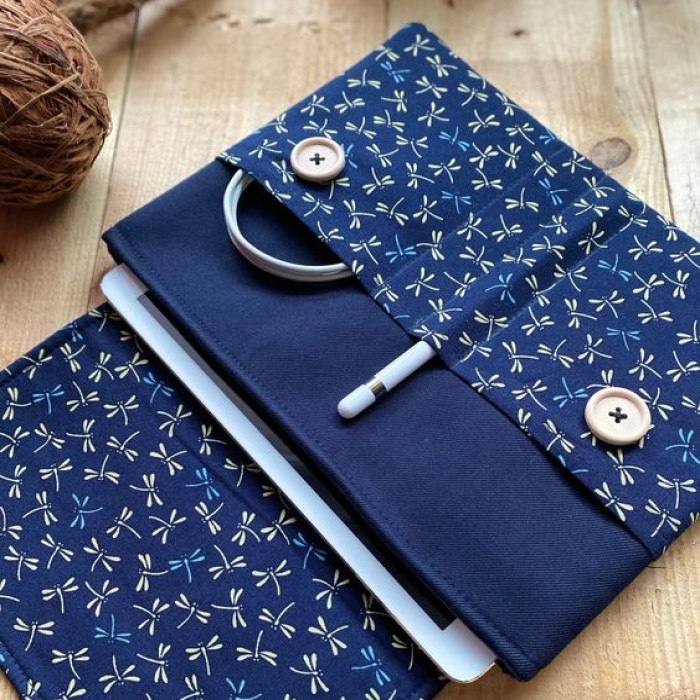 For dads who are always on the go and love to take their iPad with them, this wool case is a perfect homemade Father's Day gift for you to sew up! A handy back pocket stores extras like keys and headphones. This great gift will be appreciated by all of the dads, grandfathers, stepfathers, and other father figures in your life.
34. Holder For Business Cards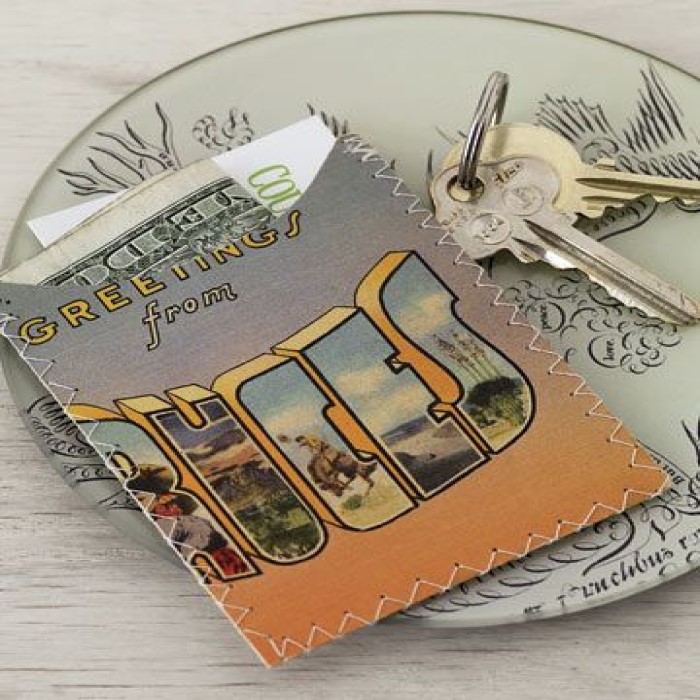 Wallet or cardholder made from vintage postcards sewn together. Here's how to do it: Cut a half-moon out of the top front of the postcard by folding it in half with the decorative side facing outward. After folding the card in half and covering it in clear vinyl that is 1/4-inch thick, stitch all around it. Trim the vinyl to fit, then refold the postcard in half. The wallet should be sewn around three of its corners, leaving the remaining open.
35. Easy-To-Make Watch Stand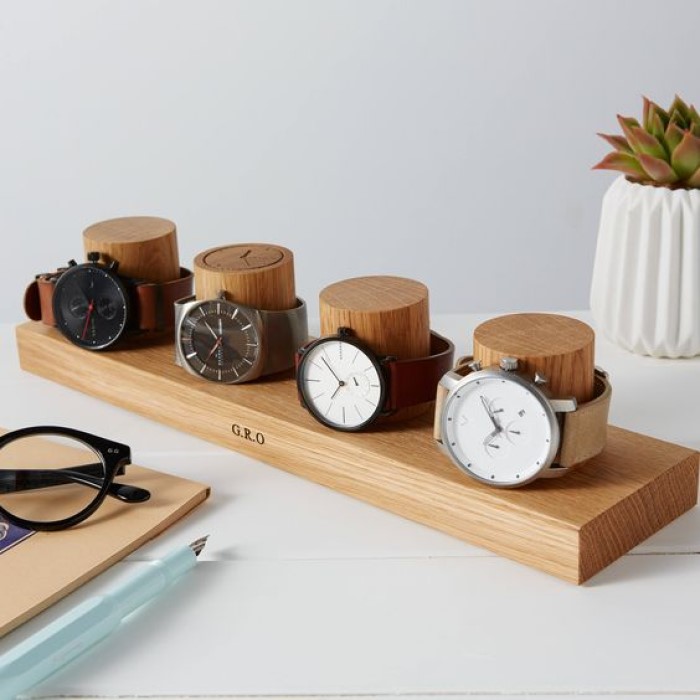 As an extra-special treat, make Dad a watch stand to hold his prized collection of timepieces. A beautiful nightstand for his bedroom, crafted from wood and black pipe.
36. Clock With Dominoes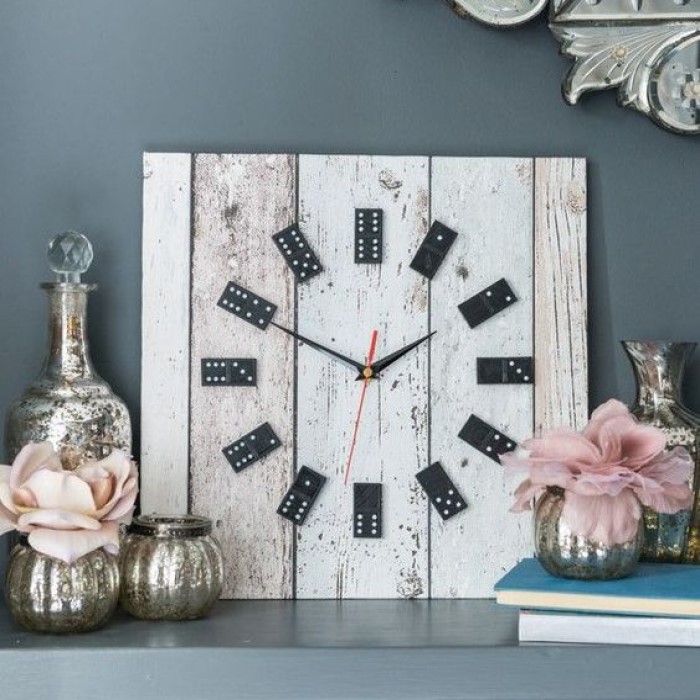 Make a one-of-a-kind gift for your father with this DIY project. Using a domino set, nail gun and double-sided adhesives are all you need to make a clock. This gift is a great idea for the man who loves country living space.
37. Homemade Shaving Cream
Using shea butter and essential oils of olive, coconut, and eucalyptus, the luxury Father's Day gift ideas DIY will take the place of your father's daily shaving cream! These ingredients, when combined, will give him the closest shave he's ever had.
38. DIY Succulents In Mason Jars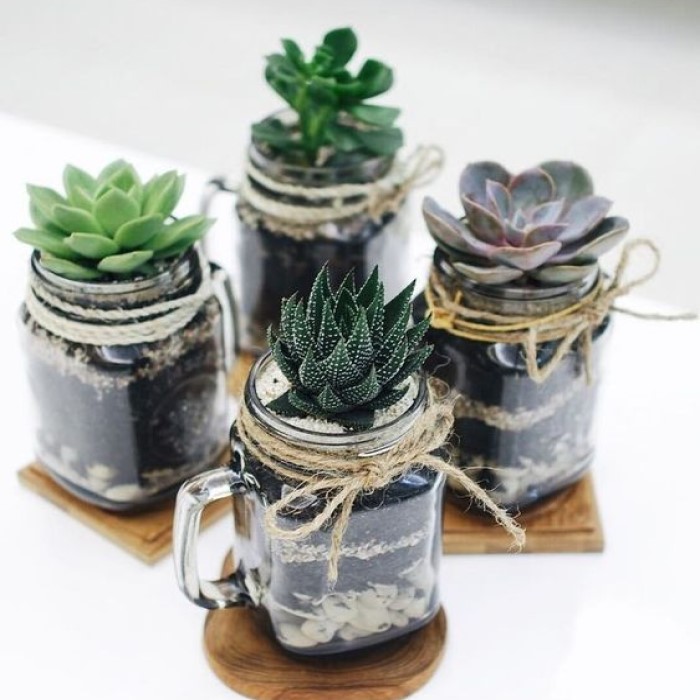 These Mason jar succulents will be appreciated by the recipient, regardless of whether he has a green thumb of his own or not. And he is not really overly cautious when it comes to caring for them.
39. Gift Tags For Father's Day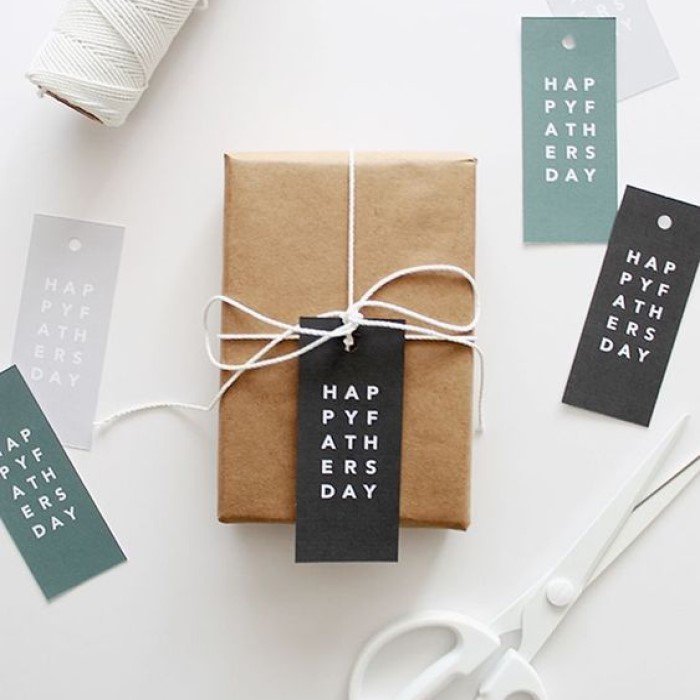 Many such block letter printables can be used as a Father's Day card, making the gift even more special for the recipient. Your dad will feel more special with the present prepared by your love.
40. Personalized Leather Cufflinks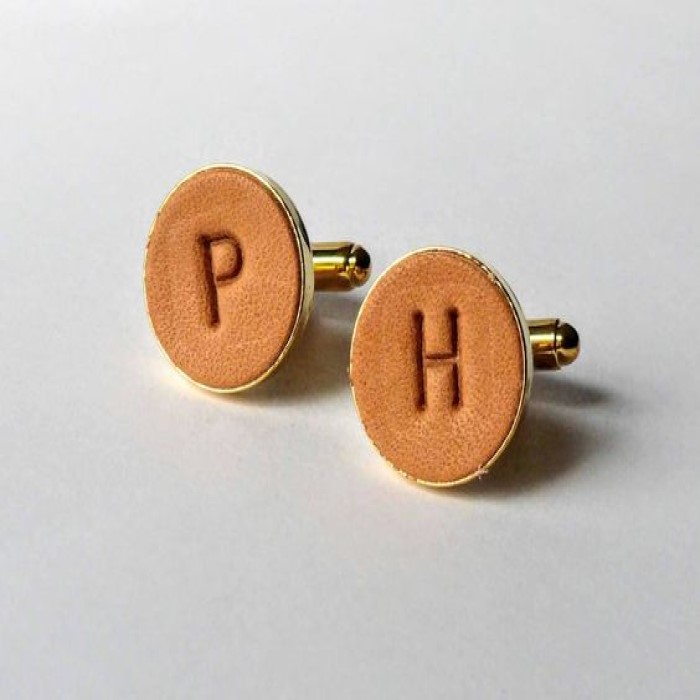 Stylish leather cufflinks are a great way to get dad ready for more small get-togethers, which are starting to become more common. He'll love this thoughtful gift from you.
Personalized Photo Gift Ideas
41. Hammer Photo Stand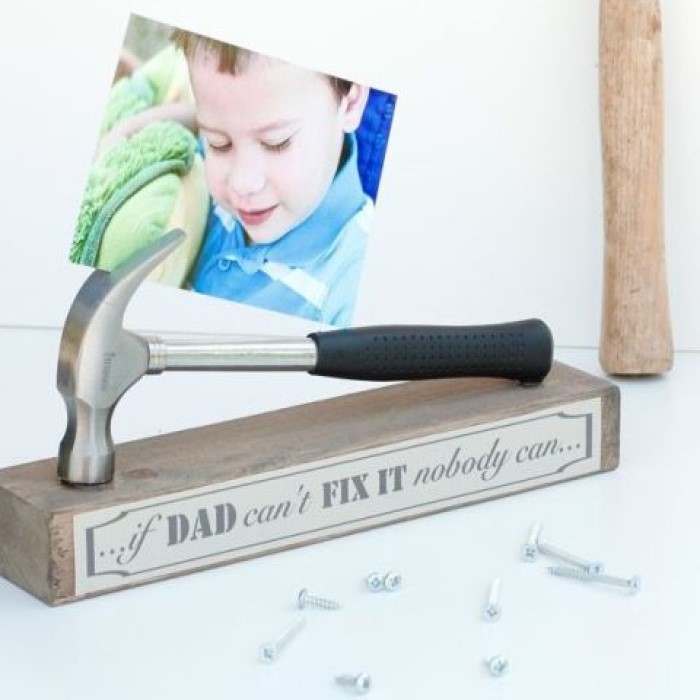 To make this stand, you'll need an old hammer, a piece of wood with glue, and some construction paper. You can use it to display a special memory of Father, a sentimental card, or a charming photograph.
42. Wooden Photo Stand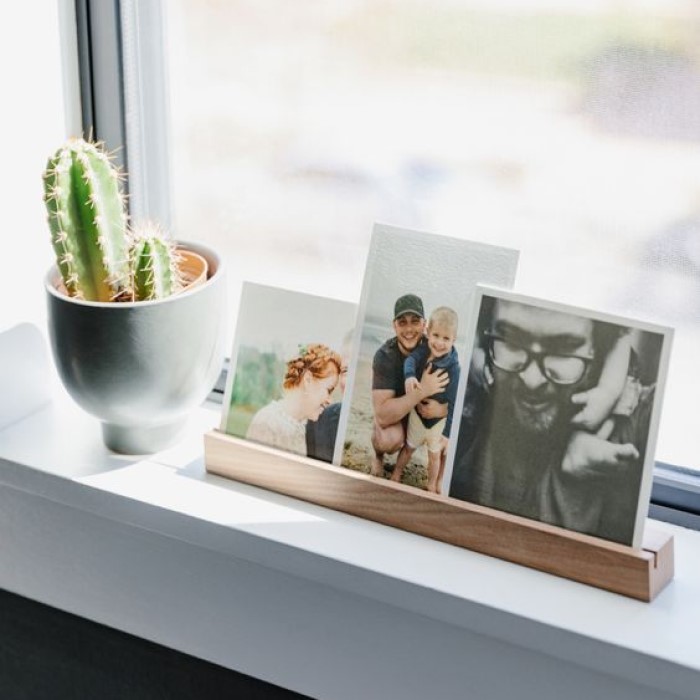 If you want to win the title of a favorite child, show off a photo of you two with your old man. This gift will bring your father back great memories and make him feel your affection.
43. Toughful Canvas Print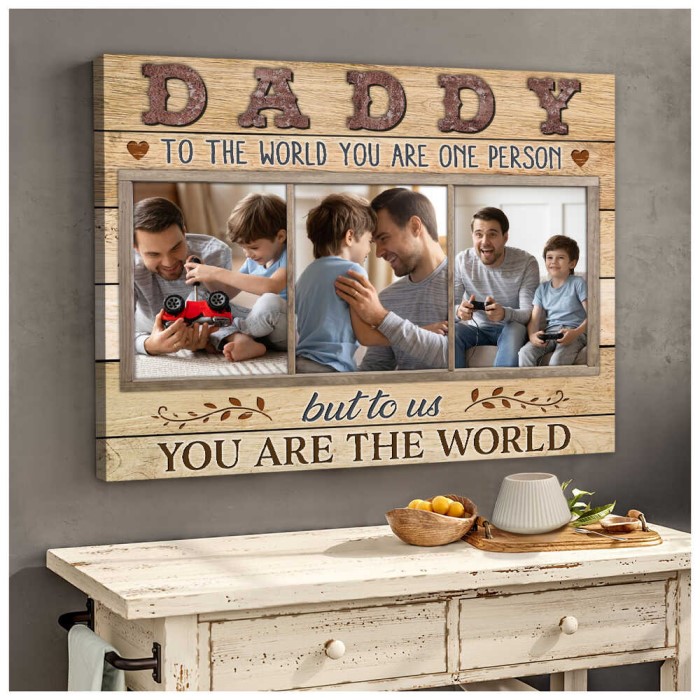 Are you looking for thoughtful and personalized Father's Day gifts for your dad? In order to show your father how much you care, a personalized canvas print is a wonderful option. Make him happy for a long time by sending him a meaningful message and photos of you together on this canvas. The gift is ideal for adorning his living room or any other space he cherishes on this special day.
44. Lovely Wall Art Decor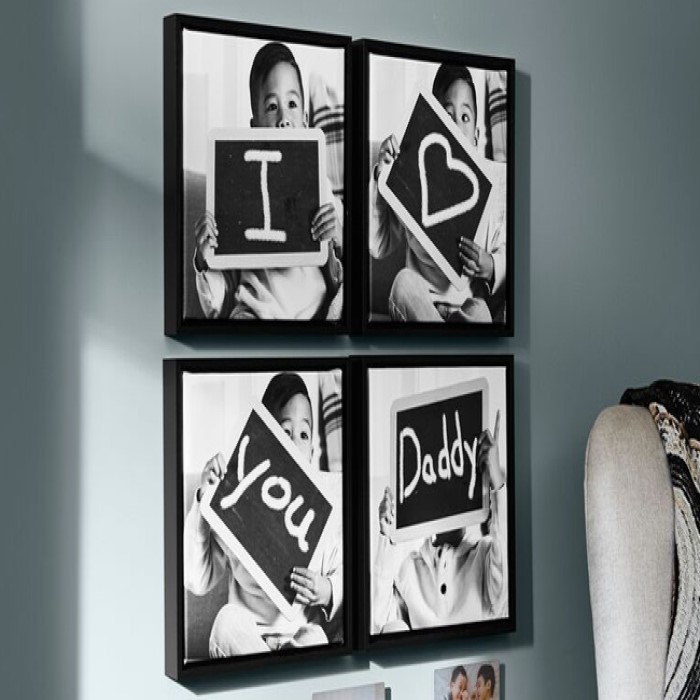 Looking for a long-lasting gift? Use photographs from a family holiday or other special occasion to create wall art for your home. Whether he keeps them in his workplace or at home, he'll be proud to show them off and remember the good times you two have had.
45. Personalized Memory Pillow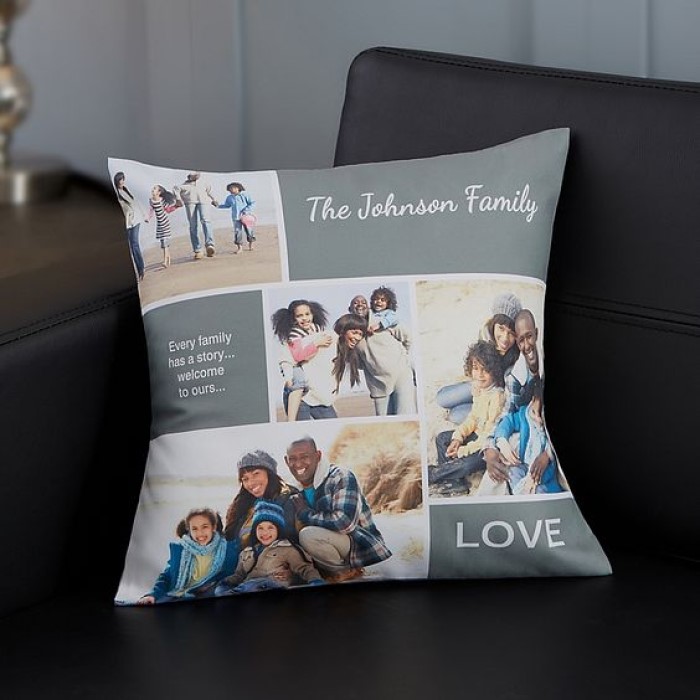 It's important for Dad to have a comfortable place to sit when he's enjoying the outdoors on the patio or deck. It's easy to personalize these weather-resistant outdoor pillows with photos of your most memorable moments from this year. Pillows with personalized touch are practical Father's Day gift ideas DIY that you should make for your beloved one.
46. Customized Mouse Mat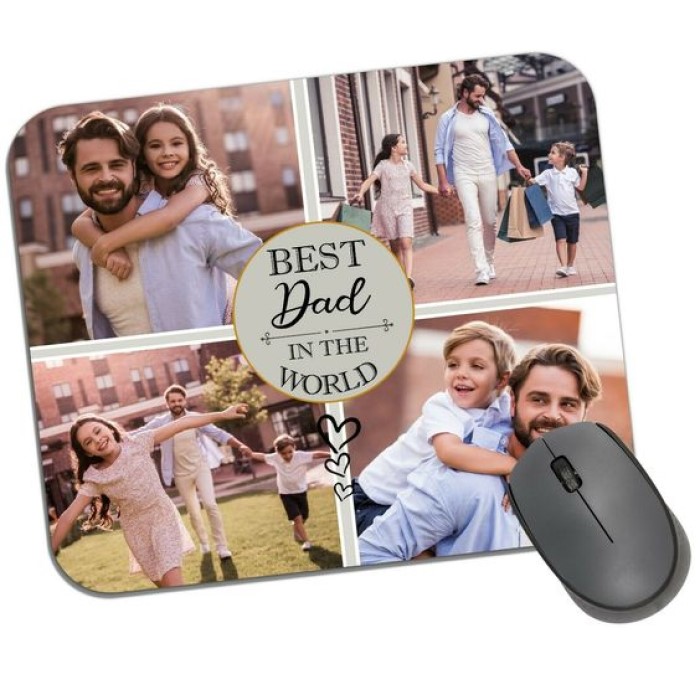 Even when dad is working long hours, he can look down and get back all the good times you two had together. Personalizing his mouse pad with a picture of him and his favorite sports team will bring a smile to his face and lighten his workload.
47. Engraved Glass Picture Frame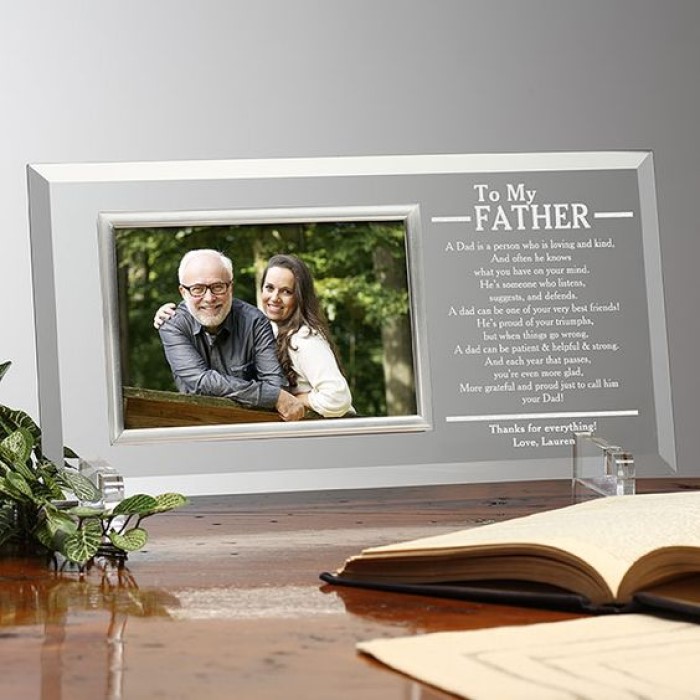 What better way to show your dad how much you care than by giving him an everlasting memento? Share a special memory with dad using this one-of-a-kind, laser-engraved glass photo frame with a personal touch. Take a picture from a memorable occasion, such as a birthday, anniversary, or vacation together.
48. Cube-Shaped Photo Album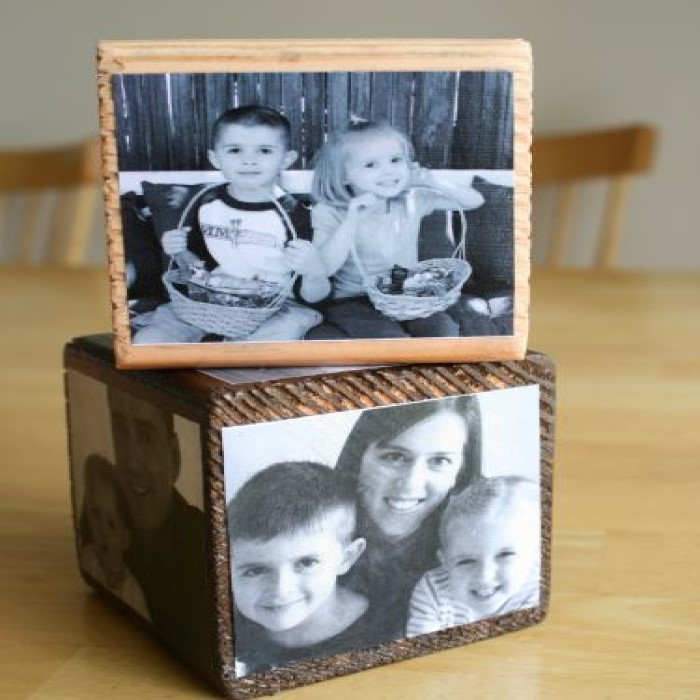 It's comforting to know that we have the love and support of those around us when things get tough. Consider creating a picture cube that will bring back memories for Dad, such as a trip to the lake or Thanksgiving dinner when it comes to Father's Day gift ideas DIY.
49. Candle With A Photograph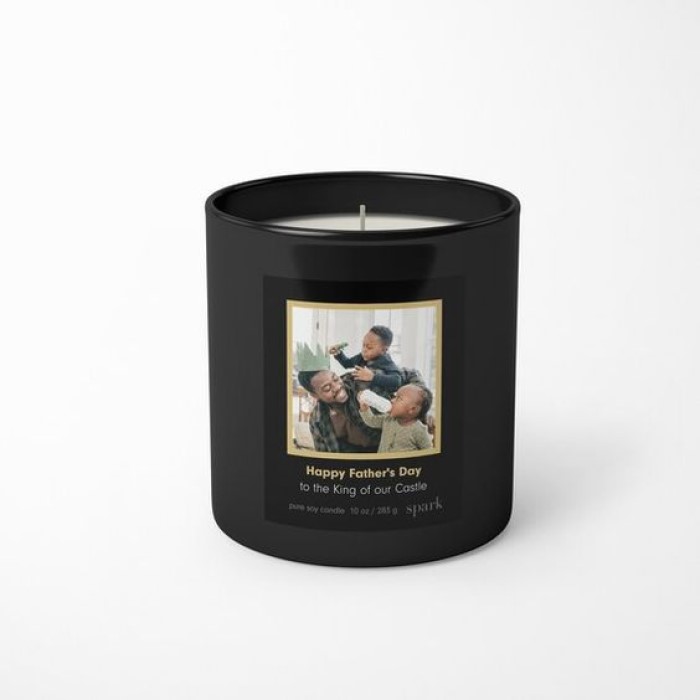 Daddy's deserve a break, right? Dad will be able to relax at the end of the day with a fragrance made with essential oils. You can add your own flair to your design by customizing the colors, patterns, and entire family's photos on this special day.
50. Father's Day Greeting Card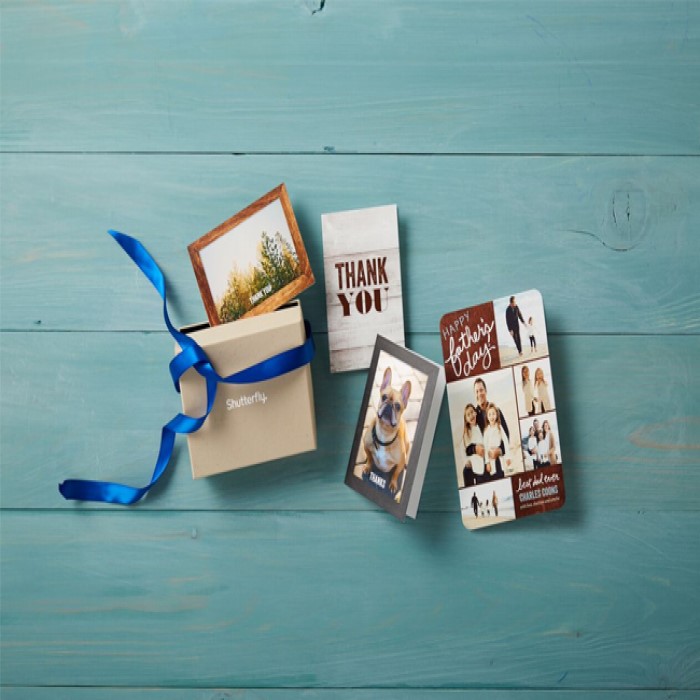 In order to make your Father's Day card unique, use photos from a day when you spent time together. It doesn't matter if it was a simple lunch or a long walk, those kinds of memories are priceless for dads.
Read more:
What gift to choose for your sweetheart can be a daunting task if you've never done it before, but we're here to help. Father's Day gift ideas DIY from Oh Canvas are sure to inspire you to create the perfect gift for your dad on this special day. Is there a better gift than a gift made by the person who gave it? I'm hoping that you'll come up with something that he'll treasure for a long time.