Want a cheap Father's Day gift that won't break the bank? Check out these cheap gift ideas for Father's Day of Oh Canvas in this article.
Whether he is your father, grandfather, or any other father figure, these affordable yet thoughtful ideas will make him feel extra special on Father's Day. From golf to grooming kits, your hero would be pleased with any of these creative and inexpensive Father's Day gifts.
Customized Father's Day Gifts
1. Customized Leather Keychain with Debossing
If you're looking for a cheap Father's Day gift that's tiny enough for Dad to carry everywhere, this personalized keychain is an excellent choice. Choose the color, shape, and font of your choice, then add a special message for the father figure in your life.
2. Photo-Printed Coasters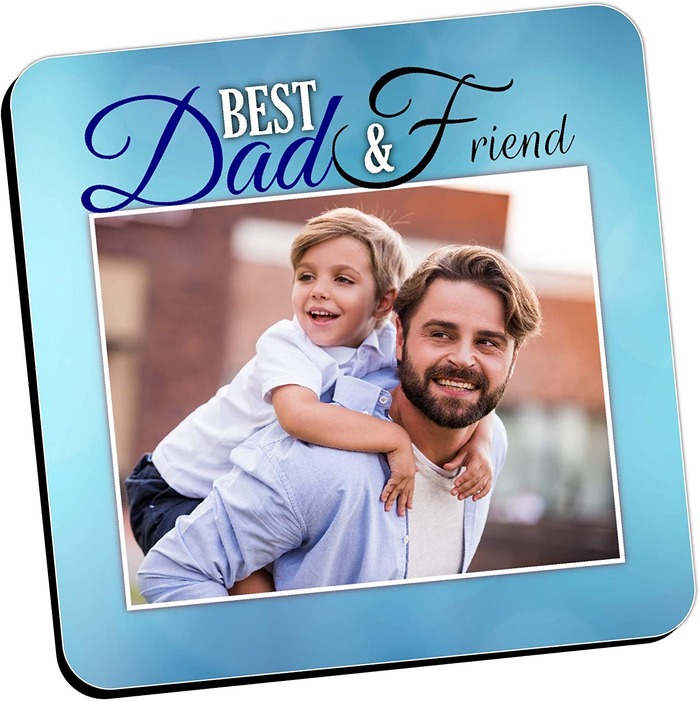 This coaster set will remind Dad of you whenever he drinks his morning coffee or five o'clock beverage. You might choose images of some of your fondest moments for a thoughtful and cheap gift for Father's Day, or you can go for your silliest selfies for a good chuckle.
3. Personalized Ice Cream Spoon for Dad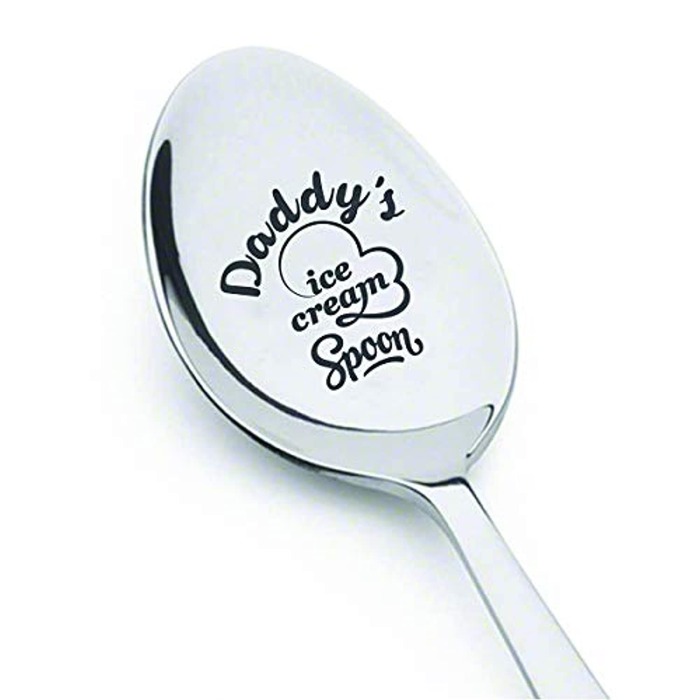 The father with an insatiable sweet appetite requires his own ice cream spoon. Etsy will provide them with one that is uniquely theirs.
4. Best Father Ever Personalized Mug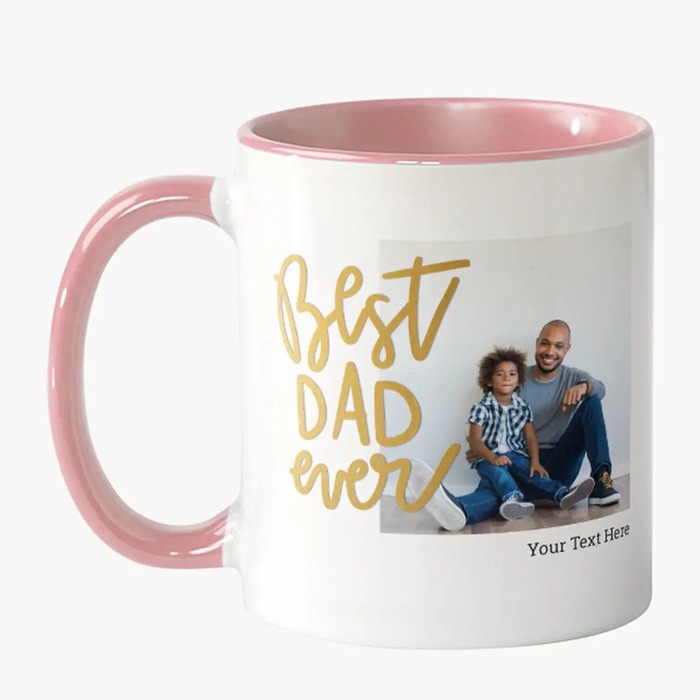 Mugs can be overused, but could he resist mugs with cute family photos like meaningful cheap Father's Day gifts? You may personalize his new favorite coffee mug with up to nine photographs to remind him that he is definitely the "greatest father ever."
5. Shutterfly Customizable Phone Card Case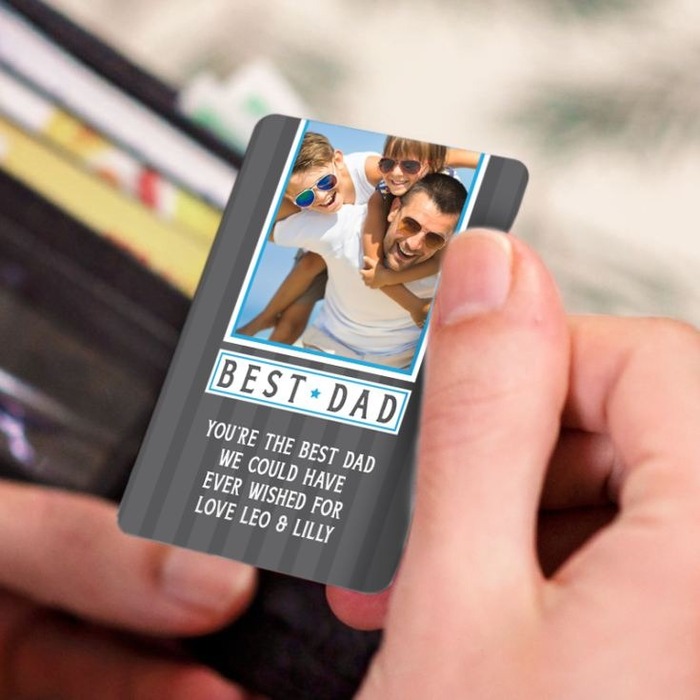 This phone card holder is an excellent example of a personalized and cheap Father's Day gift that will immediately put a smile on his face. Whether he is a pet parent or a human dad, he will always have a photo of his family nearby.
6. Customized Printing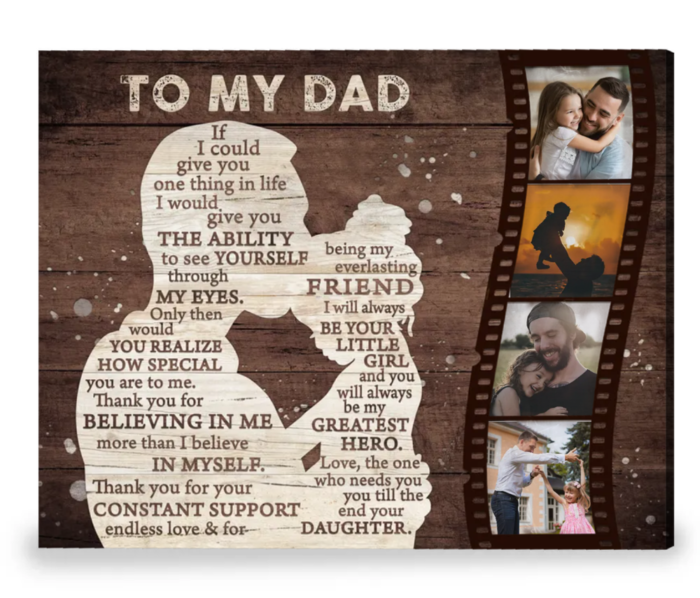 Grab him this inexpensive yet heartfelt piece of wall art. Simply upload four photographs of yourself and your heroic father. This canvas print will be a cheap gift for Father's Day that runaway success that will warm every father's heart.
7. Unique Photo Mug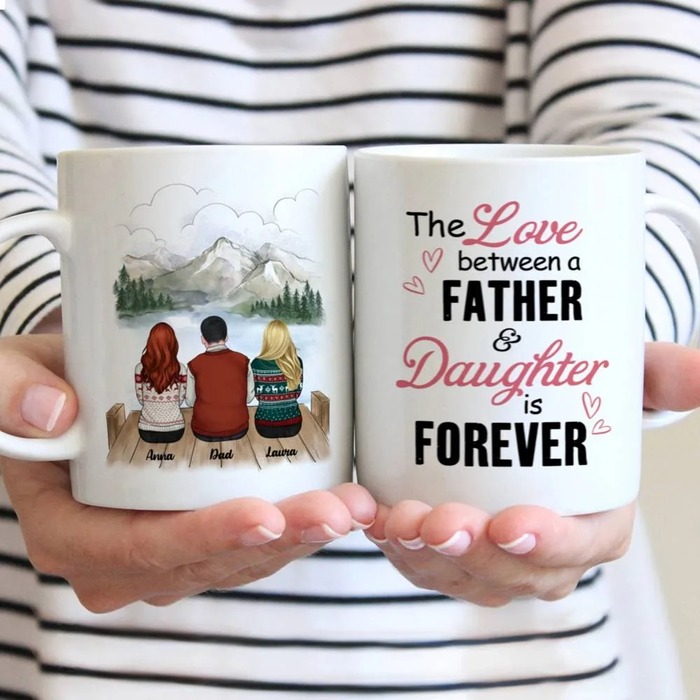 This picture mug is an excellent present from his child. This adorable present is emblazoned with the phrase "Any man may be a father, but it takes a special man to be a parent."
8. You Are The World To Us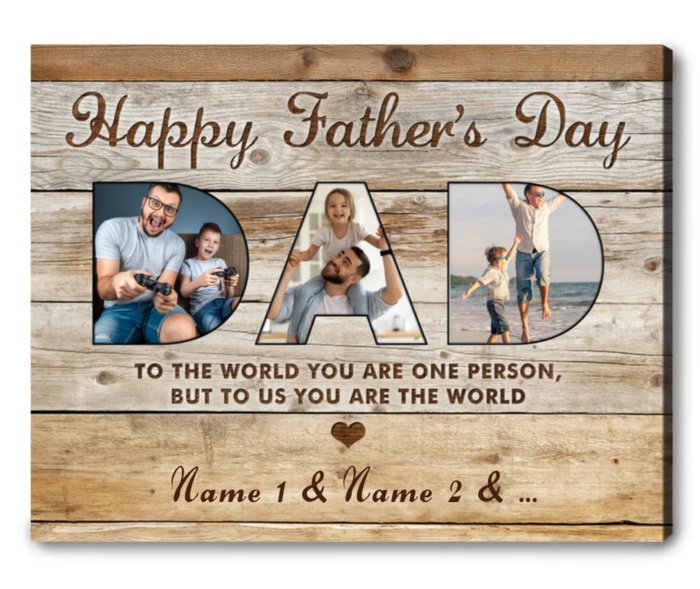 On Father's Day, he should get thoughtful yet cheap Father's Day gifts. He will never forget those unforgettable days spent searching for monsters and giving his children the finest piggyback rides. A present from his children that he will cherish.
9. Cash Clip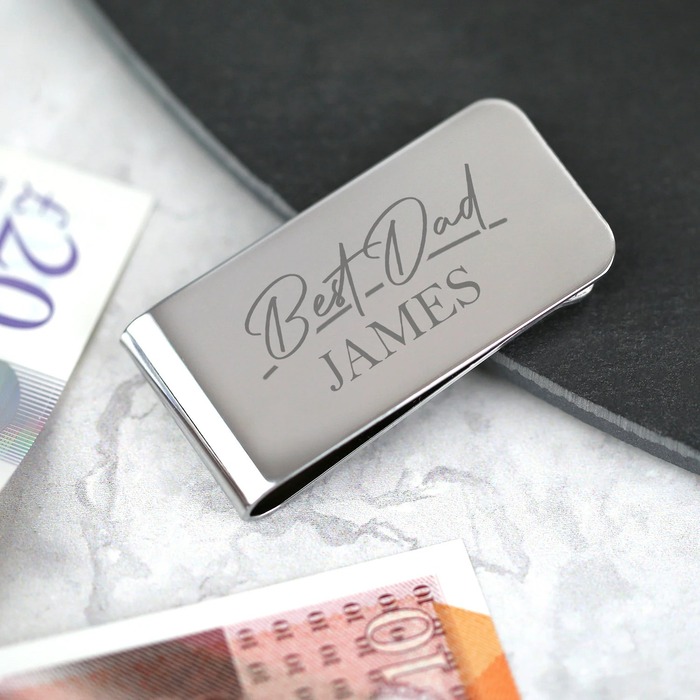 This money clip will serve as a nice reminder of who his money truly belongs. Unique cheap gift ideas for Father's Day for a man who knows his money won't last long in his wallet.
10. Custom Canvas Print by DAD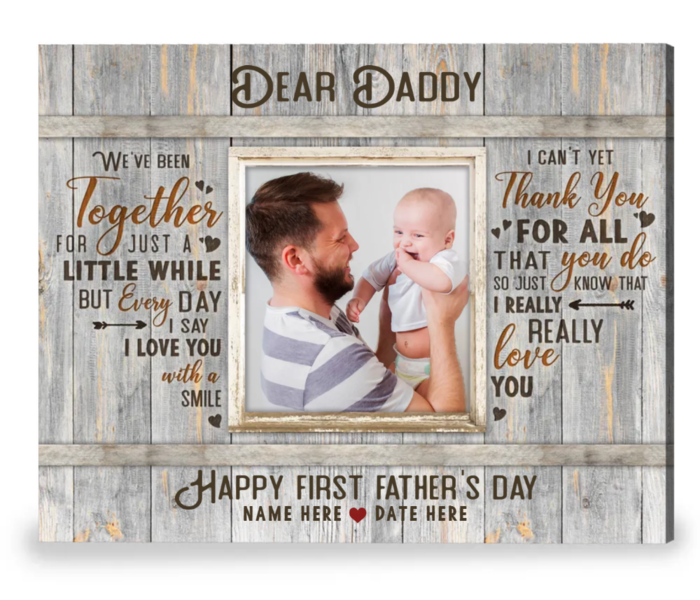 You cannot go wrong with photographs as inexpensive Father's Day gifts. Whether it is from his children or the mother of his children, he will cherish it forever. Create a one-of-a-kind present by including photographs of him with his children.
11. Personalized Photo Card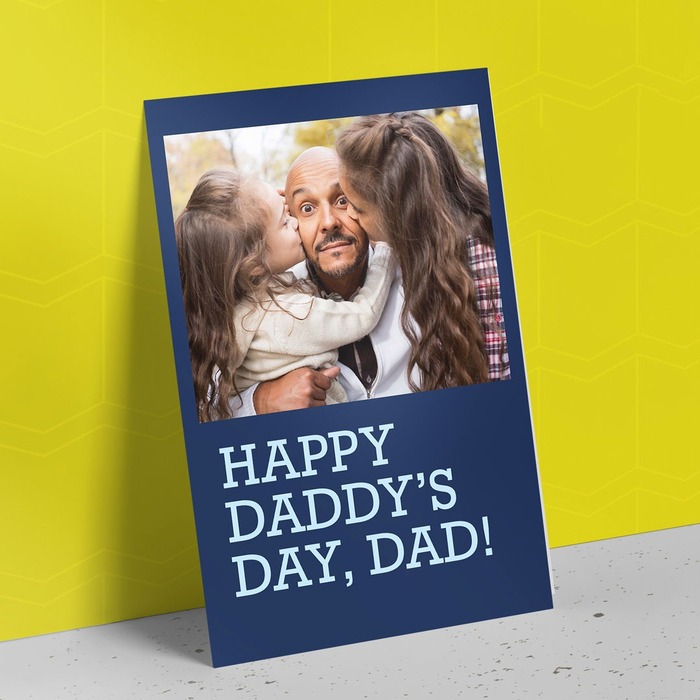 When it comes to handmade and cheap Father's Day gifts, nothing surpasses a handcrafted item. Create a one-of-a-kind card with a beloved photo of a father and his children to accompany a gift card or other special present. A wonderful cheap Father's Day gift that can be printed at home.
Clothing And Accessories Cheap Father's Day Gift
12. Personalized Leather Wallet with Engraving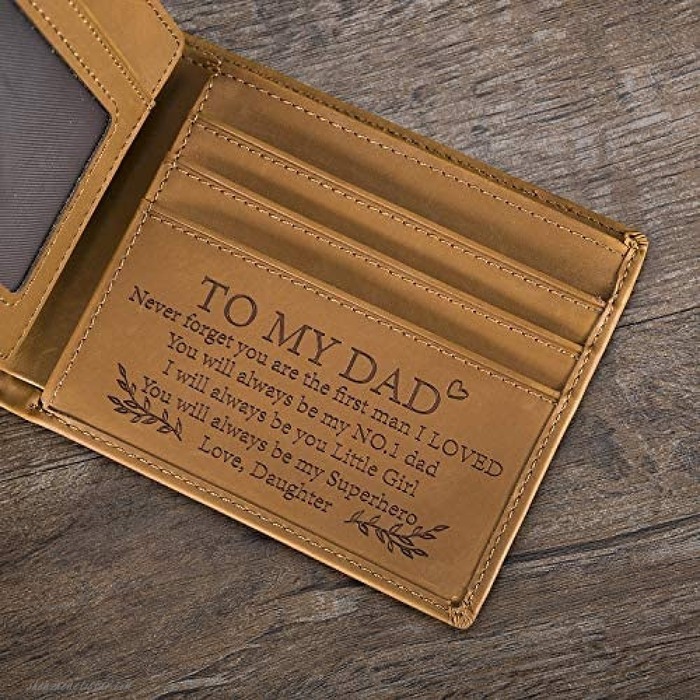 If he is in need of a wallet upgrade, this alternative is an excellent cheap gift for Father's Day. Even better? It has a custom engraving that may be personalized with "Dad" or his name in one of 19 font variations.
13. Best Dog Dad T-Shirt on Earth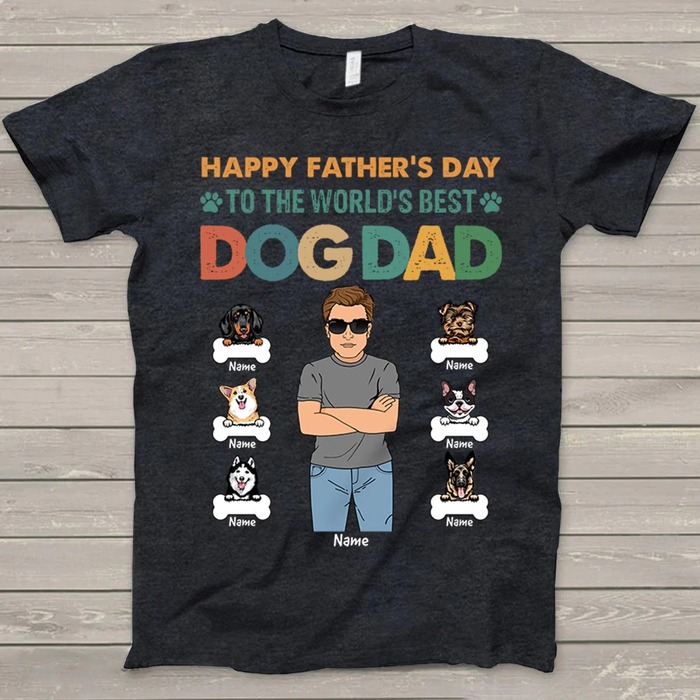 If he treats the family dog as his own child, he will enjoy this shirt, which can be personalized with a photo of his beloved companion.
14. Shearling Moccasins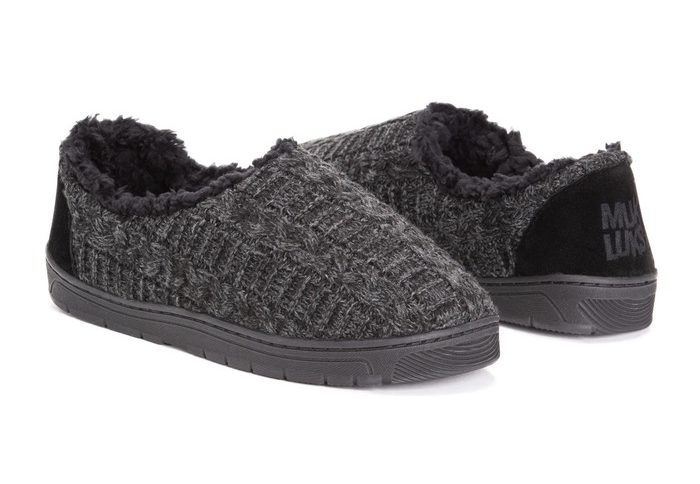 These cheap Father's Day gifts are really incredibly comfortable slippers offered in two neutral colors. The ultra-velvety faux-shearling lining makes each step plush, allowing him to finally discard his old pair of slippers without sacrificing comfort.
15. Slim Minimalist Wallet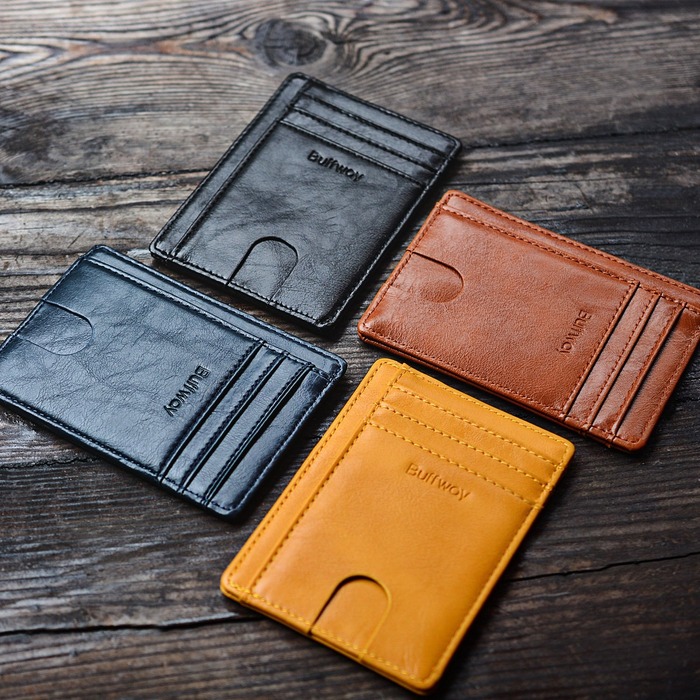 For the minimalistic father, this wallet keeps things simple and clean. It has just enough space for the basics and will fit in his front pocket, which he will love.
16. "Best Dad Ever" Vintage Graphic Tee featuring Yoda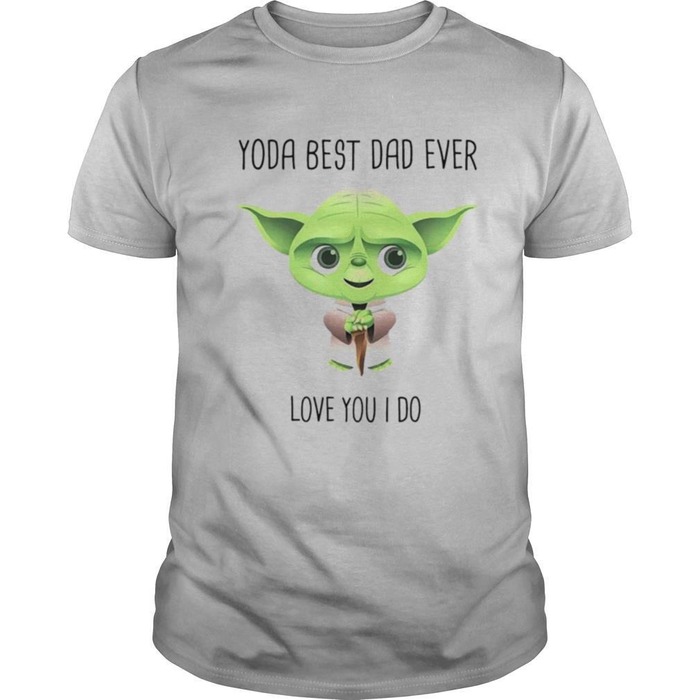 If he needed another reminder that he is the "greatest father ever," this Yoda shirt would do the trick. As the iconic character may say, he will acquire a new wardrobe essential.
17. Bracelet of Paracord and Carabiner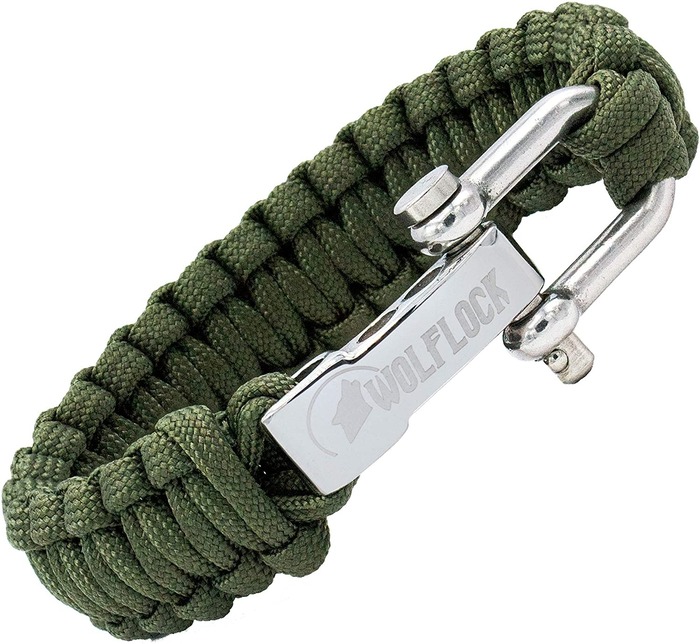 Even the toughest men like looking well. This paracord bracelet is the best Father's Day gift for outdoor enthusiasts. There's no telling when an additional length of rope may save his life.
18. Tie Box Slate Blue Gift Set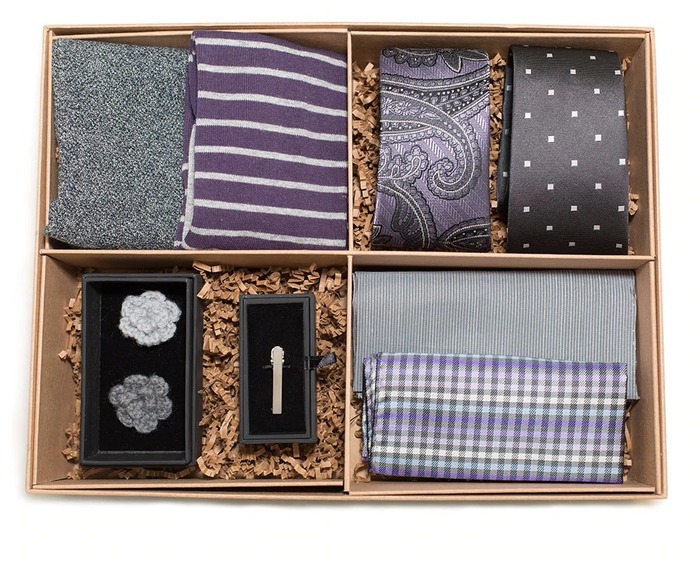 If your father has difficulty nailing the details when getting dressed, present him with a whole set with this cheap gift for Father's Day set.
19. Fortunate Fishing Socks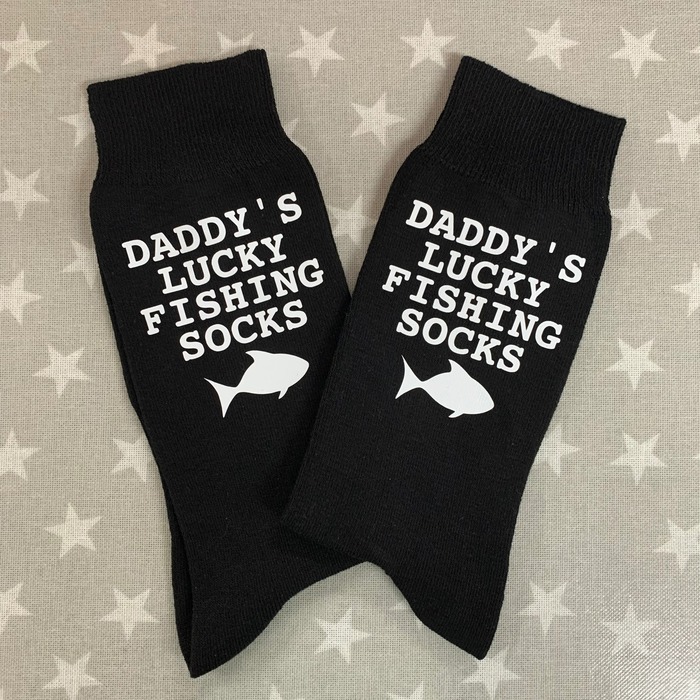 With these fortunate fishing socks, you can be certain that your father will catch plenty of fish. A unique approach to honor his favorite pastime on this day of the year. These will be his preferred inexpensive Father's Day gifts on and off the boat.
20. Carry-On Toiletry Case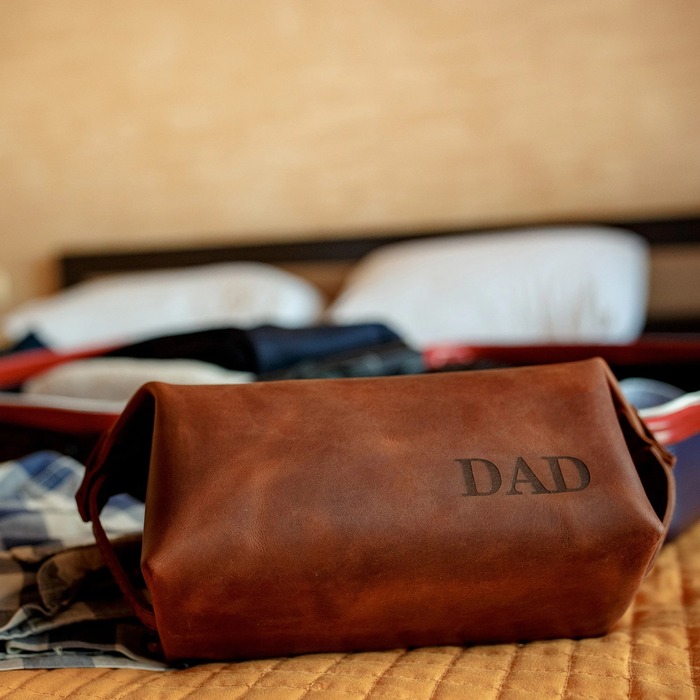 Consider purchasing a travel case for the father who is constantly on the move. Add a personal touch by including his favorite items (such as shaving cream and travel toothpaste).
Kitchen And Grilling Cheap Gift Ideas For Father's Day
21. Star Wars Shot Glass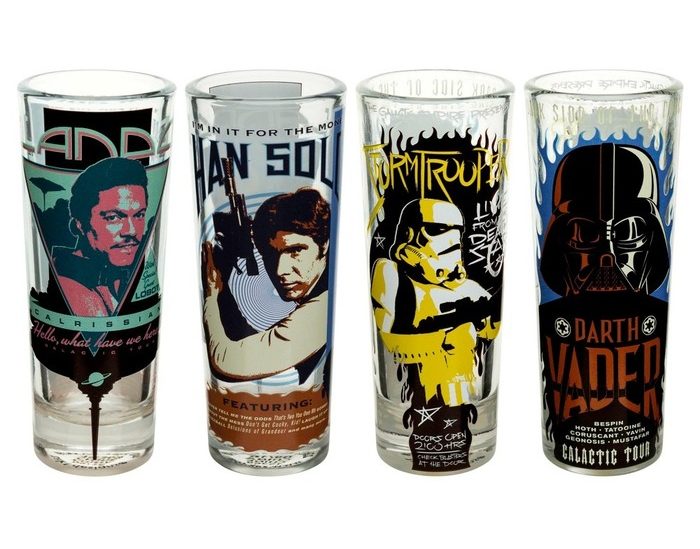 If June 16th is his favorite holiday, then he is going to appreciate these Star Wars-inspired last-minute cheap Father's Day gifts for dad. A lovely present for individuals on a tight budget as they are around $10 and are guaranteed to bring a smile to their face.
22. Whiskey Stone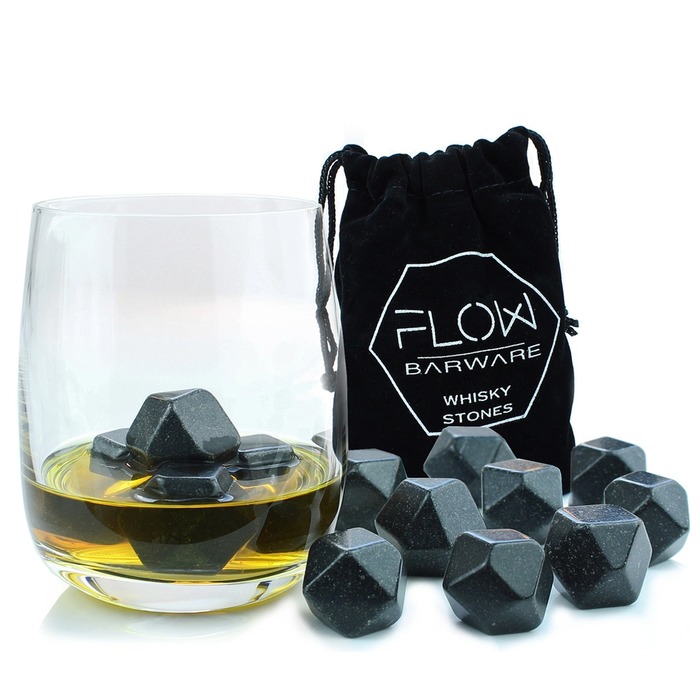 Whether he's sipping spirits with his mates or resting after a hard day at the workplace, dad is sure to love these whiskey stones. A simple cheap Father's Day gift he can add to his man cave and amaze his pals with when they pop over to watch the game.
23. Popcorn Popper Maker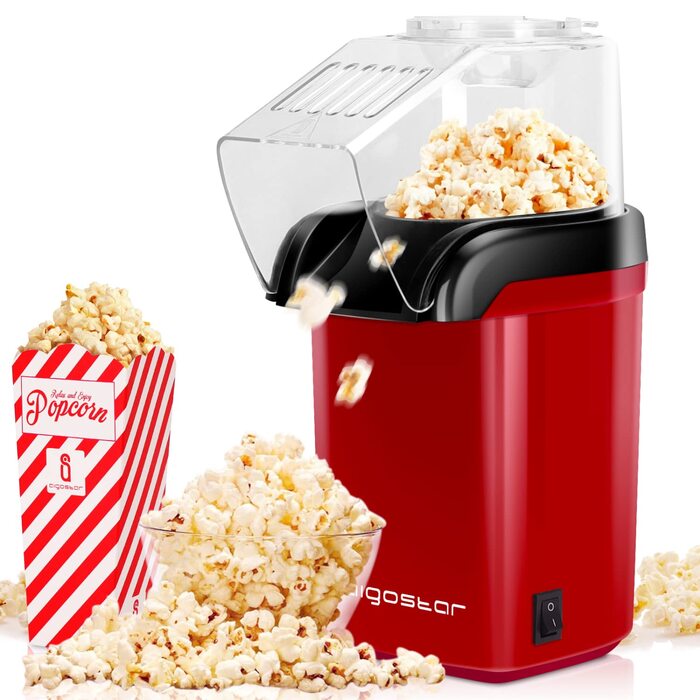 This popcorn maker is the perfect match for a parent who loves to snuggle up with his kids and watch their favorite family movies. The great cheap gift ideas for Father's Day that he may also enjoy with the family to prepare their favorite movie snack.
24. Beer Ingredient Kit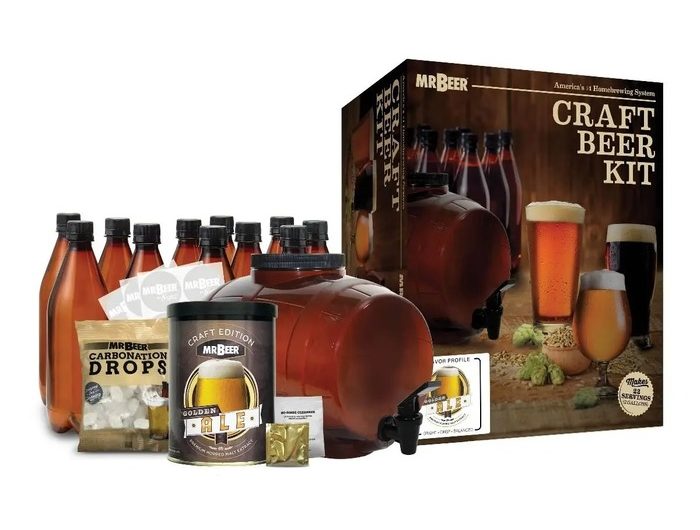 If he has longed to try his hand at producing beer, this is the perfect affordable cheap Father's Day gift. It provides everything he needs to make his first batch of beer without having to worry about lots of equipment.
25. Bottle Opener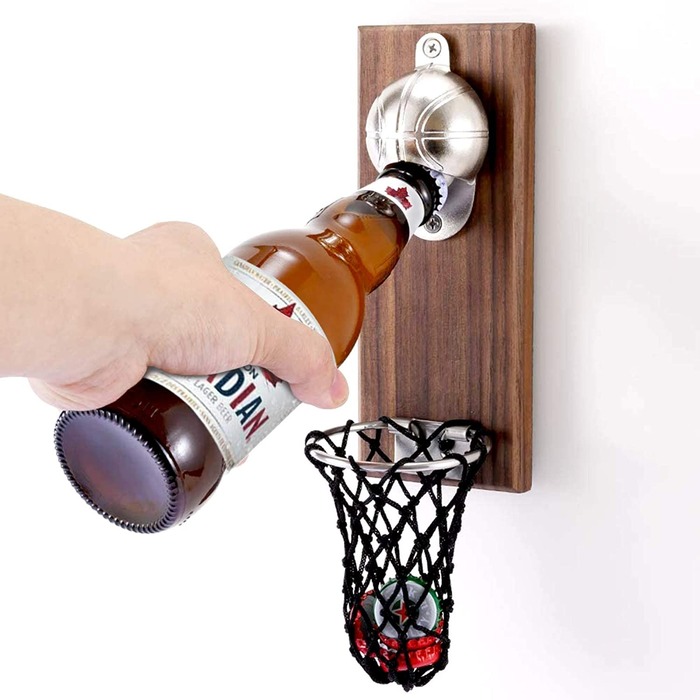 Looking for modest inexpensive Father's Day gifts for dad? This leather bottle opener is a clever and reasonably priced present option. Personalize this bottle opener with his preferred leather color and hand-stamped initials.
26. Beef Steak Jerky Bites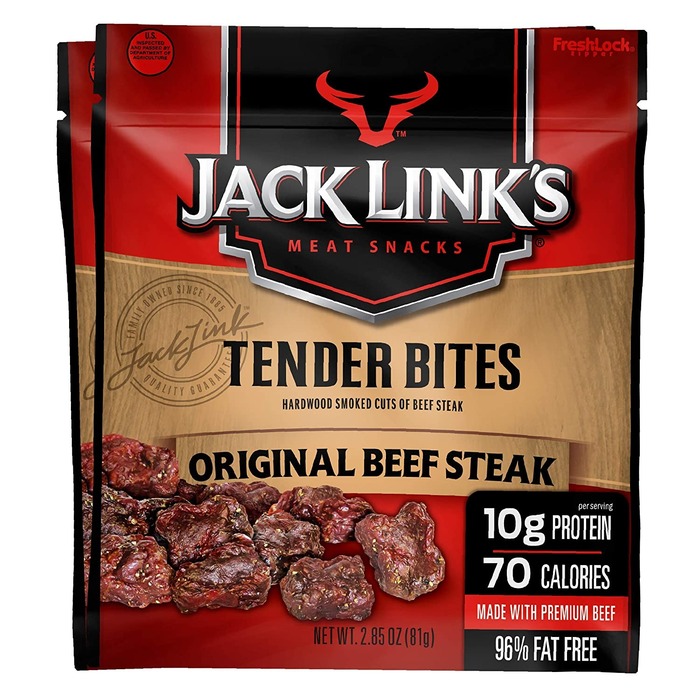 It's convenient for him to have beef jerky on hand, whether he's on the job or watching his daughter's softball practice. This traditional jerky is perfect for road trips and stocking up on for the office.
27. Swiss Army Climber Original Pocket Knife
If Pops is still using an outdated pen to open boxes, he needs a more functional replacement.
28. Personal Blender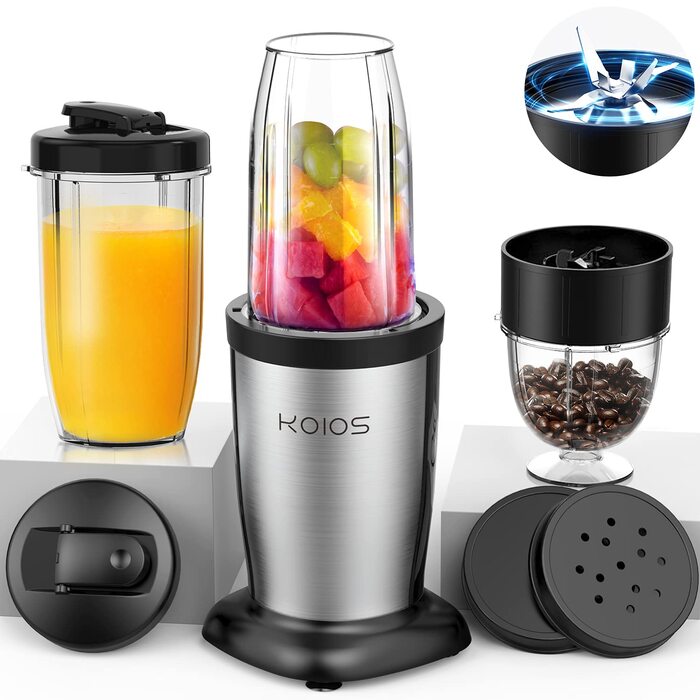 If your father desires a snack that requires no work, offer him the blender that makes preparing a smoothie as simple as pressing a button.
29. Bacon Press Cast-Iron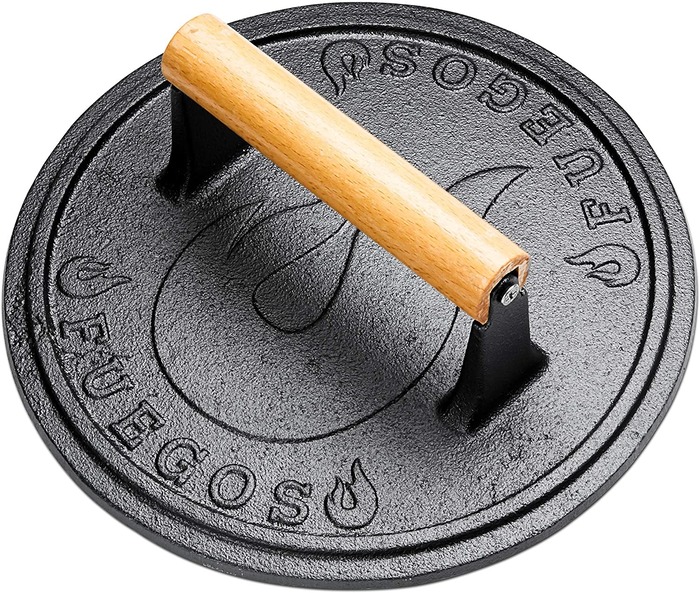 Dad needs more than a skillet and a spatula to cook his breakfast bacon, steaks, and paninis to perfection and uniformity. This is a cheap Father's Day gift that can meet his need.
Read also: 30 Amazing Ideas For Father's Day Gift For Boyfriend In 2023
Home Cheap Gift For Father's Day
30. To the Greatest Father on Earth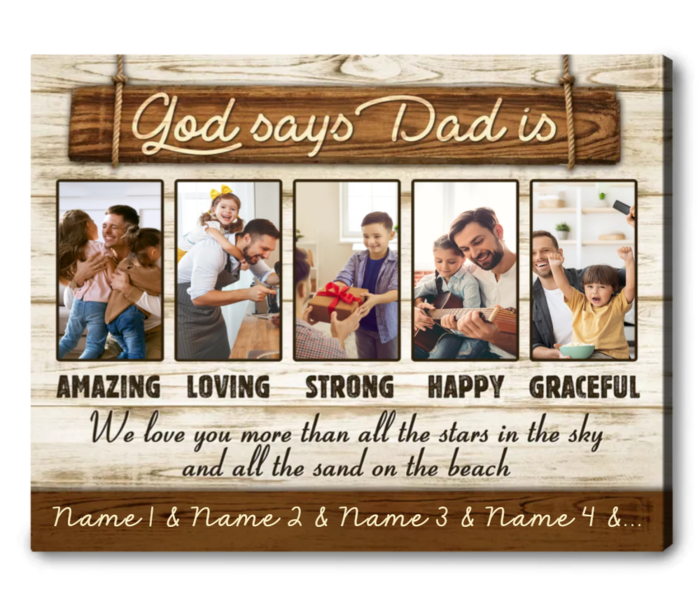 Include your images on this plaque to transform a basic present into a thoughtful one. This is a cheap gift for Father's Day that is a humorous reminder of your affection for him.
31. Soy Candle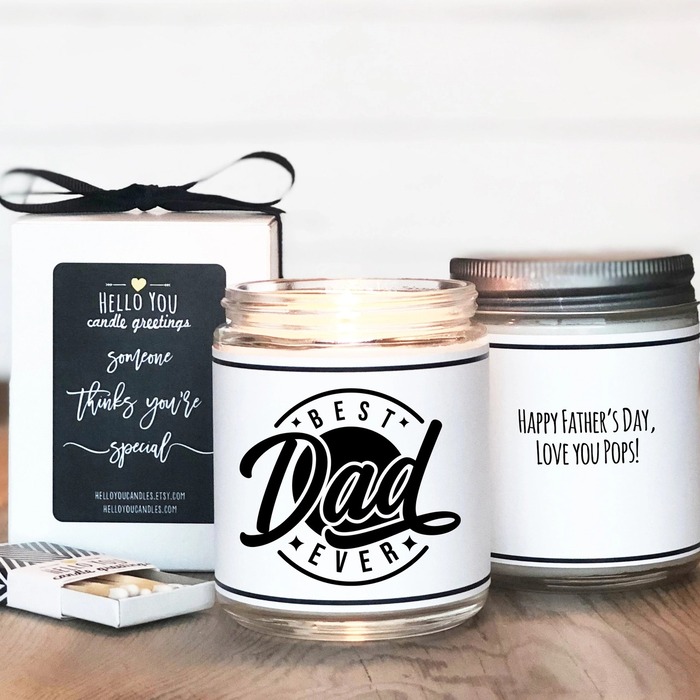 When you want to send some wonderful cheap Father's Day gifts for husband on a budget, soy candles are an excellent option. A delightfully scented candle for $20 that will make him giggle every time he lights it. An excellent method to express that you inherited his beautiful looks.
32. Areaware Blockitecture Habitat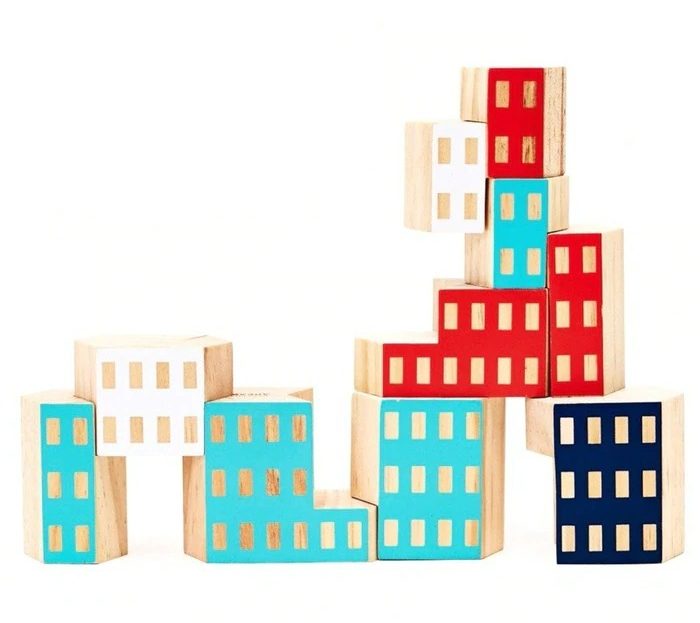 Does Dad enjoy fidgeting and keeping his hands busy? This block set is constructed of wood and has a contemporary, grown-up appearance, while yet being endlessly entertaining and versatile.
33. Glocusent LED Reading Neck Light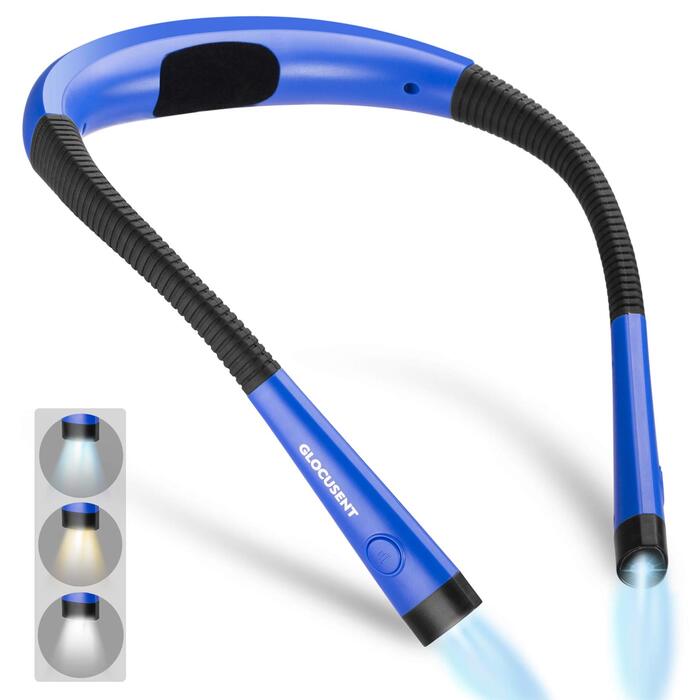 This is for all the bibliophiles out there! If Dad enjoys reading at night but doesn't want to disturb others, give him this wearable LED reading light so he may enjoy his activity in solitude.
34. "Be a Work in Progress: And Other Things I'd Like to Tell My Younger Self," by John Cena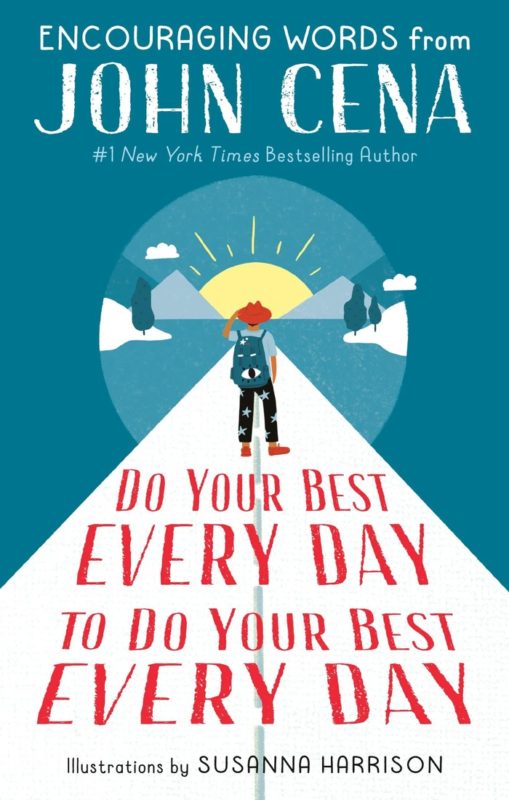 When he's in the ring, wrestling fans either adore or despise John Cena, but nobody can deny how motivating and inspiring he is on social media. Dad can now carry the megastar's sage advice in the palm of his hand thanks to his new illustrated page-turner.
35. Anecdote Candles Record Album Candle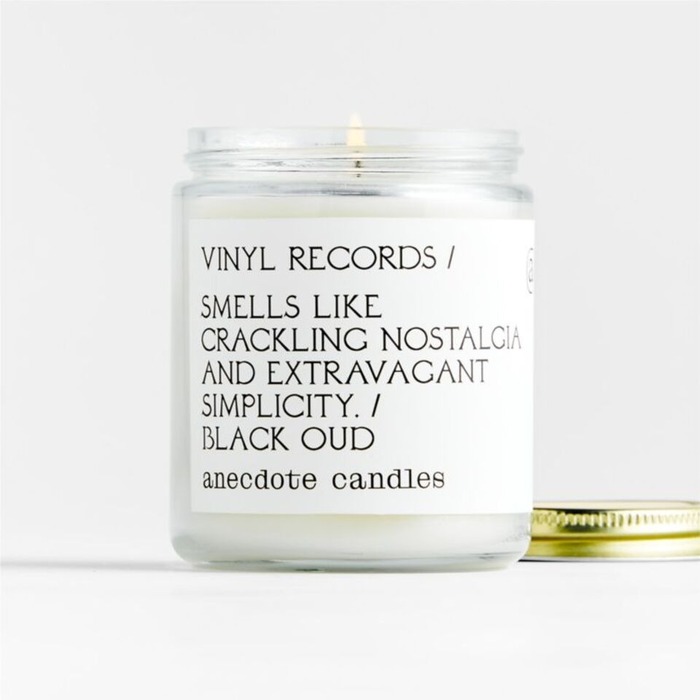 Does he like discussing his old record collection? Even if his whole record collection is in storage, he will love the nostalgic scents emanating from this cheap Father's Day gift.
36. Yeti Rambler Colster Insulating Can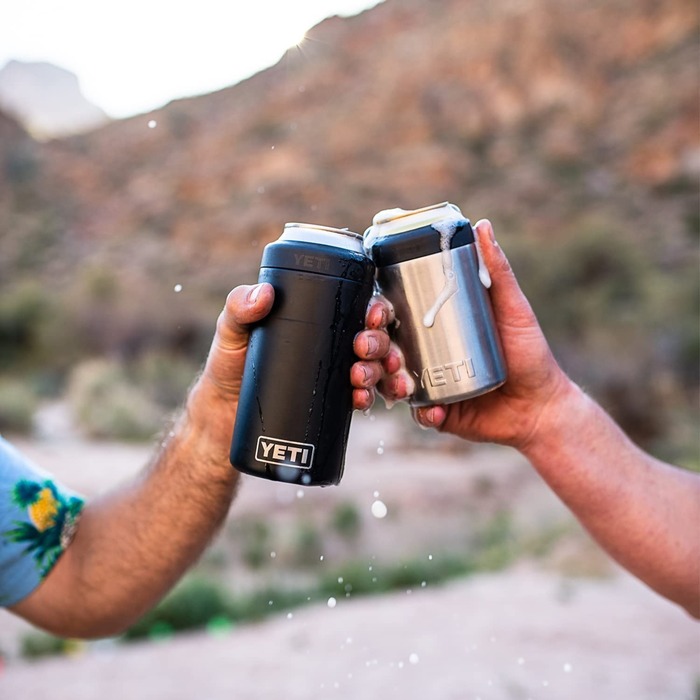 This robust insulator keeps cans and bottles ice-cold, something any father will enjoy throughout the hot summer months. It is also dishwasher-safe, so he will not have to clean it.
37. Mealivos Wooden Bottle Caddy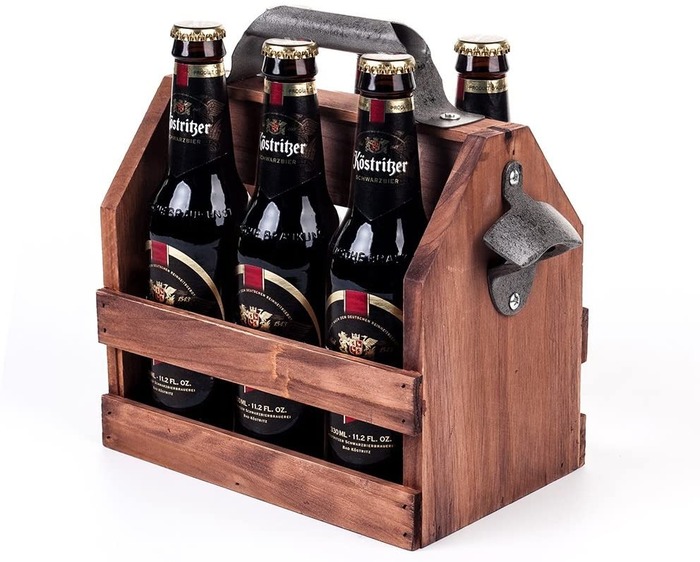 Because presentation is of the utmost importance, this wooden caddy will be his new go-to during family barbecues. As a finishing touch, include a handful of his favorite alcoholic beverages
Self-Care Cheap Father's Day Gifts
38. Beard Kit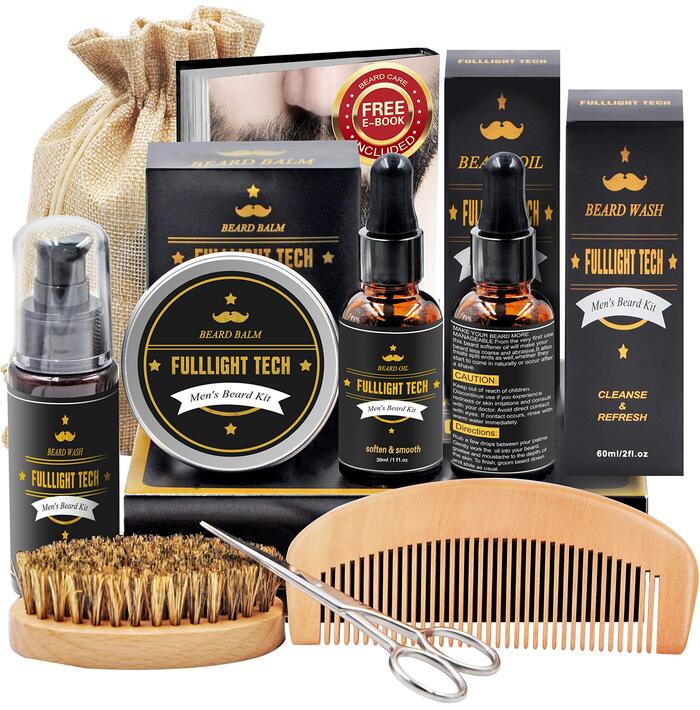 Does it feel like your man spends more time grooming himself than you do? If so, give him this inexpensive beard kit. With this deluxe package, he will have the finest and best-smelling beard in town. This is one of the most ideal cheap gift ideas for Father's Day for the bearded man in your life on Father's Day.
39. Soap for Emergency Situations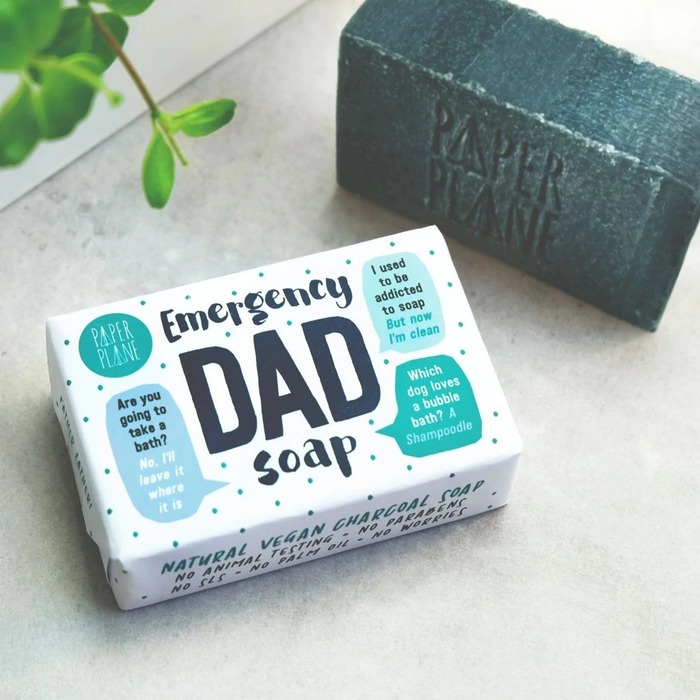 Get this soap for him to deviate from the same old types of cheap Father's Day gifts. Ensure that he smells amazing every time he exits the shower by providing him with this emergency soap. A wonderful idea to give him a modest, inexpensive present that he will use frequently (or at least you hope.) A soap with a masculine appearance manufactured from natural components and plant extracts.
40. Push-Up Superiority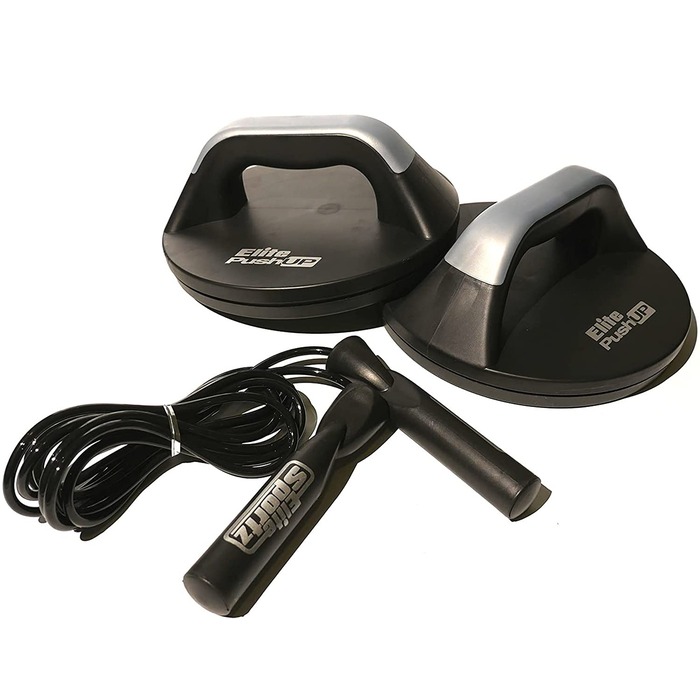 If your father wants to keep in shape but is concerned about straining a painful muscle, the push-up handles from Perfect Fitness will help him achieve proper form without exerting undue pressure on any body area. This June, give your father cheap gift ideas for Father's Day that will enhance his next experience.
41. Anxiety The Mental Wealth Box is the Self-Care Box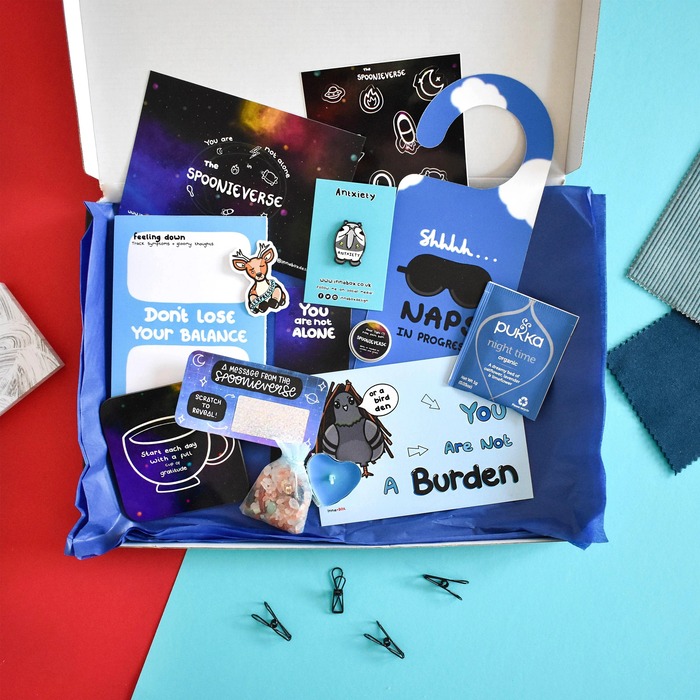 Father may not know much about mental health; he may not have even cared. These cheap Father's Day gifts for father-in-law including books, games, and wellness products, will be given to him every month.
42. Buttah Charcoal Detoxification Mask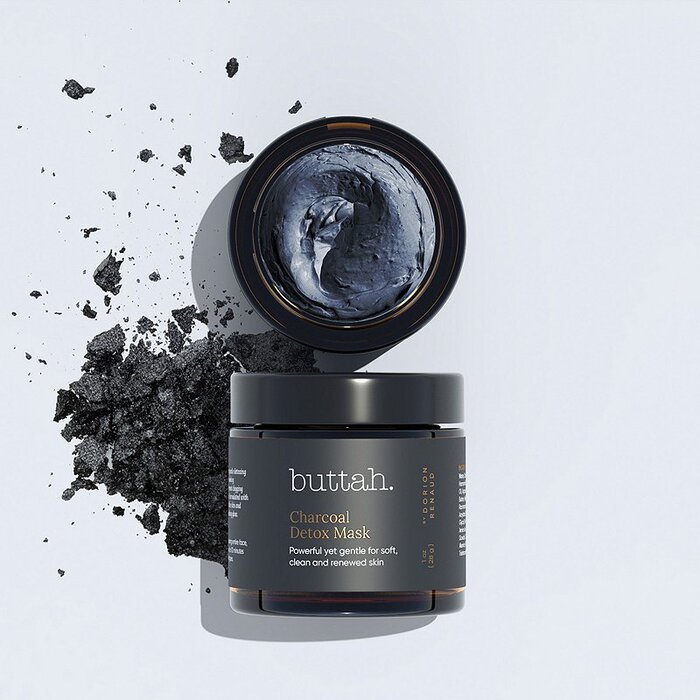 Who says guys cannot appreciate a great face mask? This cheap Father's Day gift is a vital skincare product, formulated with purifying elements such as charcoal powder, kaolin clay, and argan oil, which will leave his skin bright, refreshed, and feeling like…buttah!
Tech-Related Cheap Father's Day Gifts
43. Wireless Power Station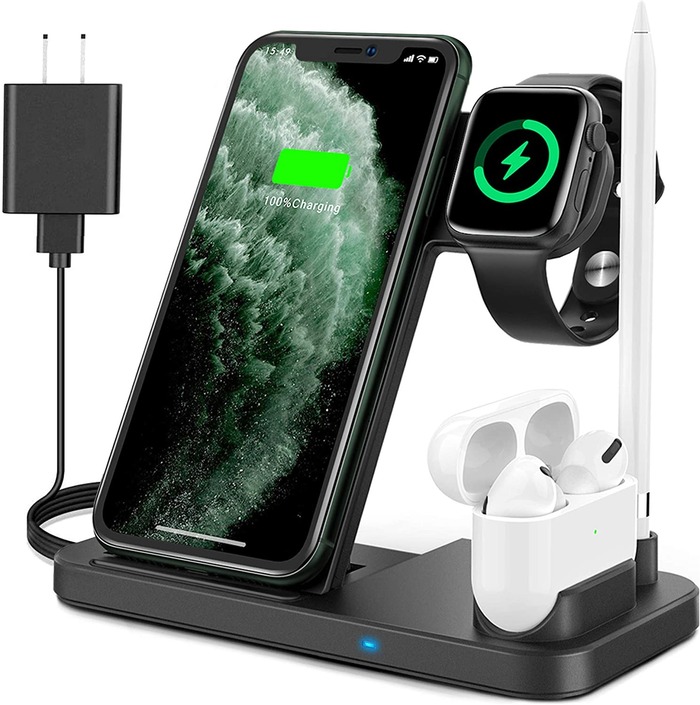 You are aware that he enjoys having the newest technology to keep connected. This all-inclusive charging station will ensure that he never runs out of juice. A beautiful phone charger and charging station for his Apple Watch and AirPods, ensuring that he never runs out of power while on the road.
44. Clip 3 Bluetooth Waterproof Speaker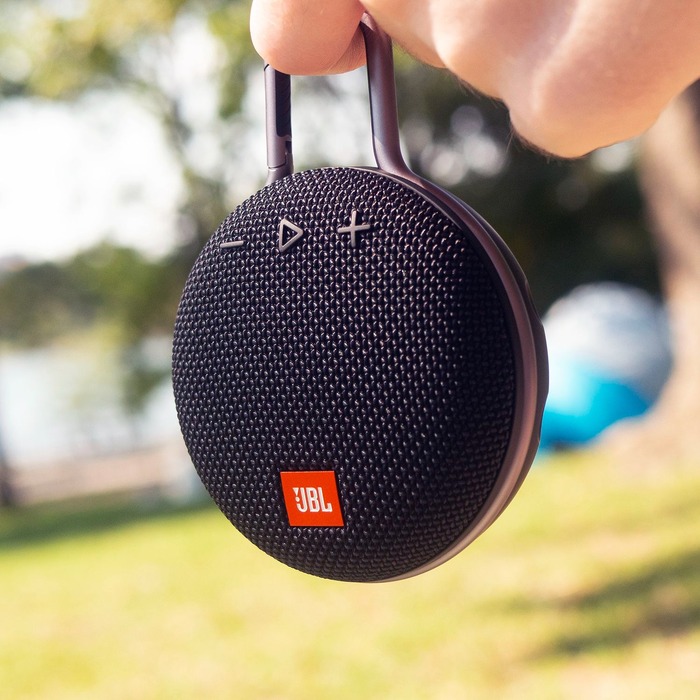 There is a strong likelihood that he will attach this speaker to his bag whenever he travels, whether to the backwoods, the golf course, or the grocery. You are never wrong with this cheap Father's Day gift for your man.
45. Bluetooth Tile Mate Tracker
If Dad is prone to forgetfulness, this Bluetooth tracker is a great cheap Father's Day gift He may attach it to his keys and track its whereabouts using the app, or he can double-tap the Tile to have his phone ring wherever it is.
46. Angle Solo Bluetooth Speaker from OontZ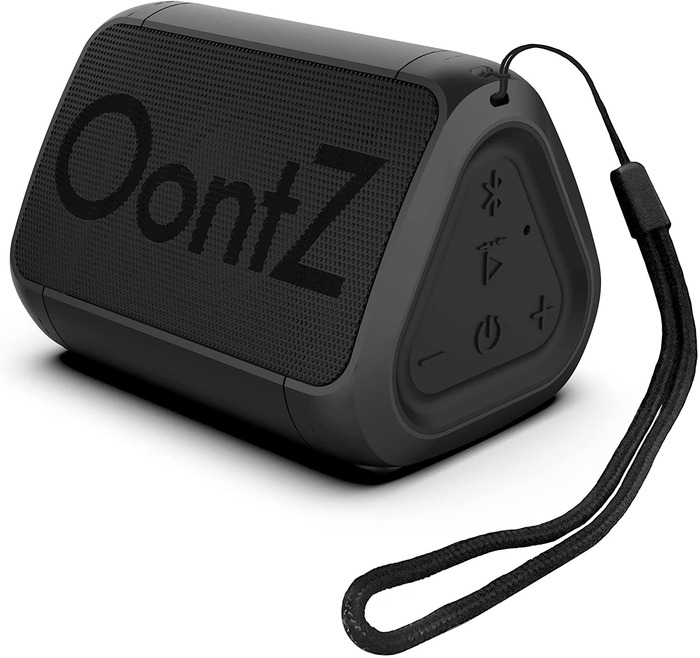 Whether he's going on a trek or just hanging out in the backyard, he'll probably want to bring along some music. This portable speaker is equipped with its own carrying strap and can play for 10 hours on a single charge.
47. Beanie Bluetooth Speaker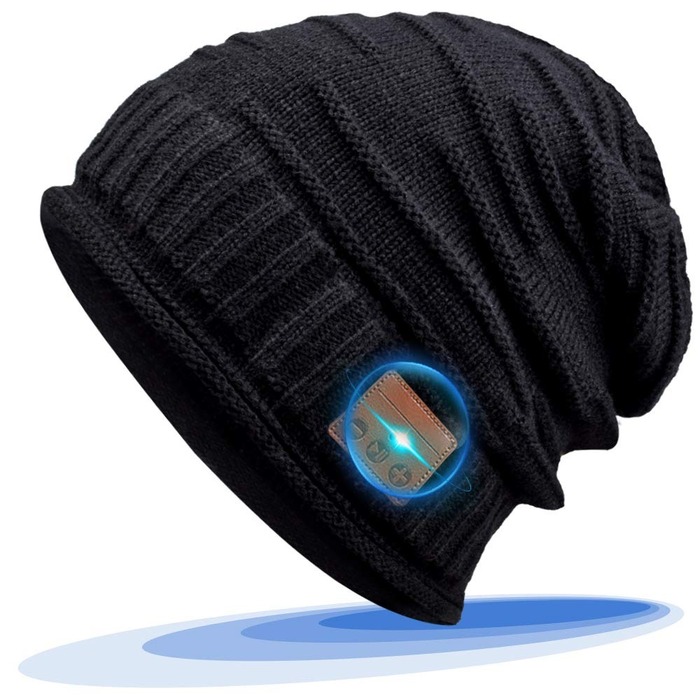 During the cold, he won't want to remove this beanie, and since it features Bluetooth speakers, he won't even need to carry his headphones.
48. Bluetooth Speaker Shower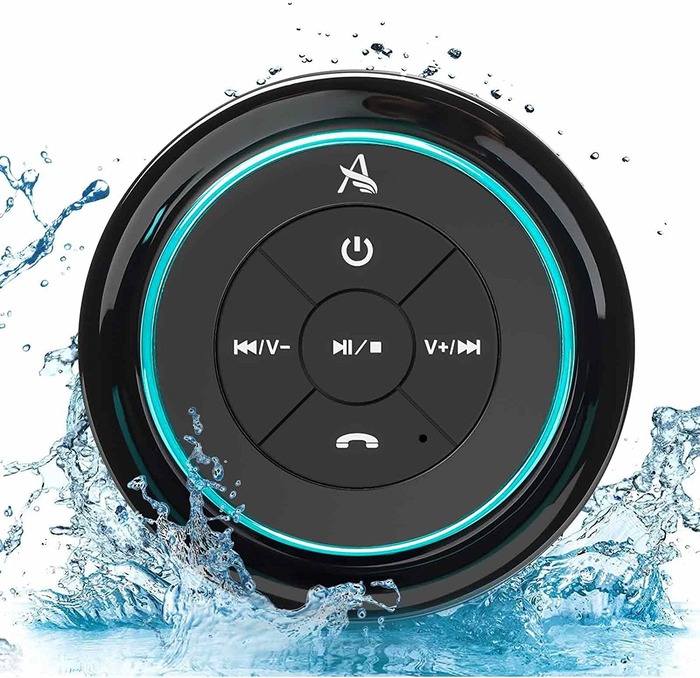 If your father is a music enthusiast, a waterproof Bluetooth speaker will ensure to be a necessary cheap Father's Day gift that he is never without his favorite sounds, not even in the shower.
49. Uplift 2 Wired Headphones with a Microphone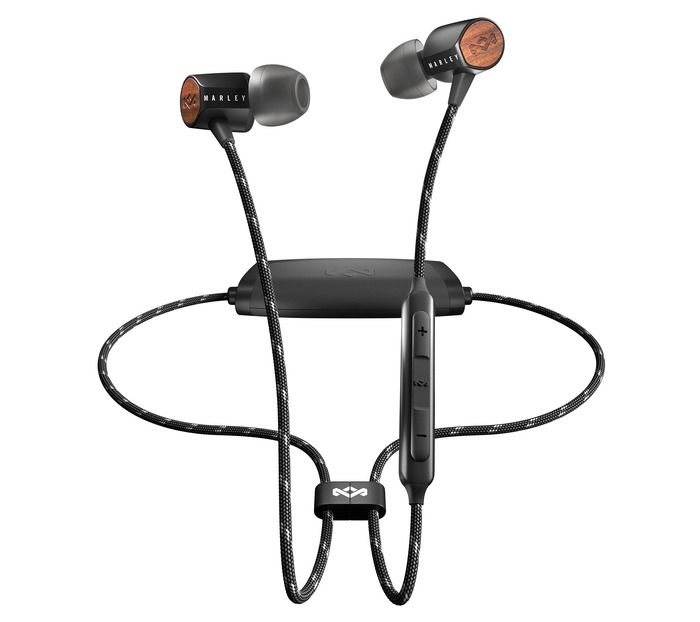 Father does not have time to fiddle with wireless headphones. House of Marley, since all of his technology, should be fashionable and eco-friendly.
Further reading: 41 Father's Day Gift For Stepdad In 2023: Thoughtful And Sentimental
No matter what is the cheap Father's Day gift you select, you can rest assured that dad will enjoy it. With this list of inexpensive gift ideas for men, you'll never have to worry about breaking the bank.