You may have a hard time finding Father's Day tech gifts if you don't keep up with the latest gadgets and device launches. Oh Canvas has compiled a wide range of tech-related gifts for your tech-savvy father, including some of our most popular picks. Virtual reality headsets and fitness trackers are among the alternatives available to dads. We've got the tools he needs to try new things in the kitchen, take family photos, or build up a great entertainment system with wireless speakers. So many options mean you'll have no problem finding the perfect gift for him.
Tech Father's Day Gifts For His Convenience
1. An Apple AirTag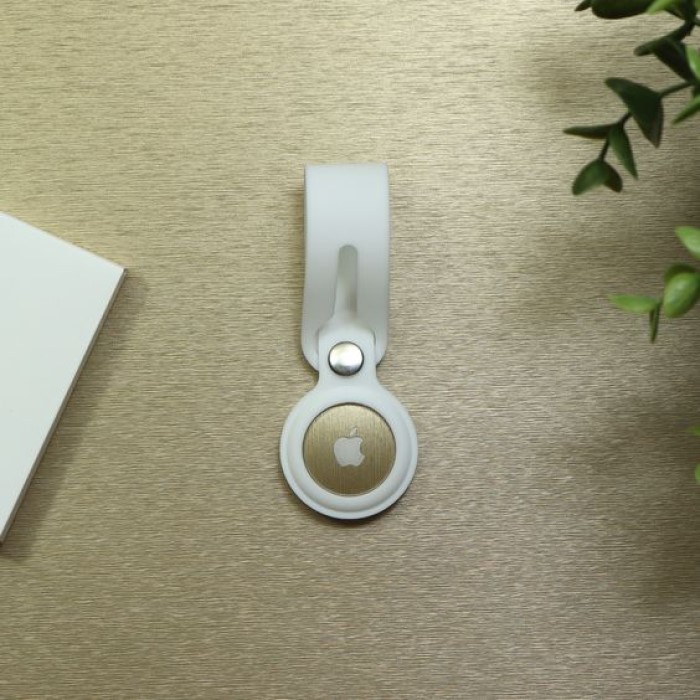 Have a father that loses his keys all the time? Installing an AirTag on his keychain can help him find the lost item, even if it's hundreds of miles away, via auditory warnings or on-screen directions displayed on his iPhone. This is one of the wonderful tech gifts for dad on Father's Day, and it's simple to put together.
2. Miniature Smart Speaker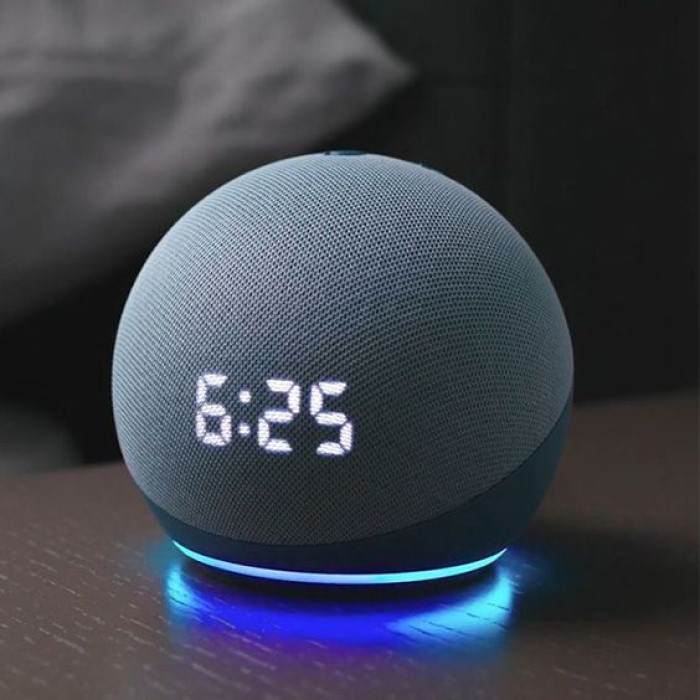 There are many uses for smart speakers throughout the house, and this could provide some much-needed distractions and aid for your father. In this way, the Echo Dot may utilize its microphone to identify hazards in its immediate vicinity and send a notification to dad's smartphone when one is detected. Bring your dad into the 21st century with these Father's Day tech gifts for a price that's hard to believe.
Oh Canvas Tip

Google Home and Amazon Alexa are great smart home platforms, and you can get them in a variety of budget or luxury speakers. If you're looking for the widest variety of possible add-ons, Alexa is your best bet. You may pick out your very own Echo at Amazon's Echo Studio. The Amazon Echo Show 5 is the ideal Alexa-enabled alarm clock and its compact size makes it a great present for Dad.
3. An All-In-One Set Of Smart Bulbs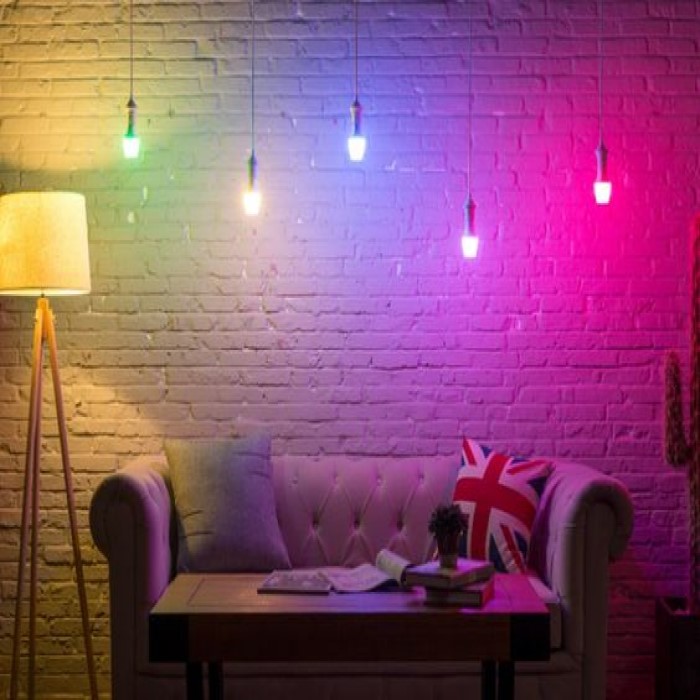 You can get your dad started on the path to smart lighting with a package that includes everything he will need. With these smart bulbs, you'll be able to utilize them in conjunction with other smart home devices such as Google Assistant, Amazon Alexa, and Apple's HomeKit. Even more, flexibility is provided by the fact that you can change the color of these specific bulbs.
4. Headphones With Noise-Canceling Features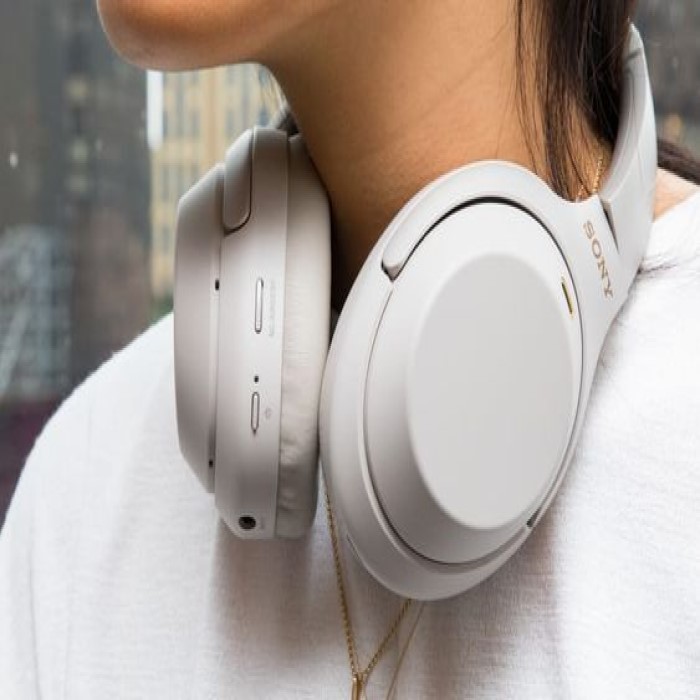 Noise-canceling headphones have a sleek and fashionable design, are extremely comfortable, and produce excellent sound. The ear cups even have a touch surface for easy control, making these headphones even more convenient to operate. They can also block out sounds like airline engines and traffic as well as vacuum cleaners and even loud air conditioners thanks to their noise-canceling capabilities!
5. Backup Charger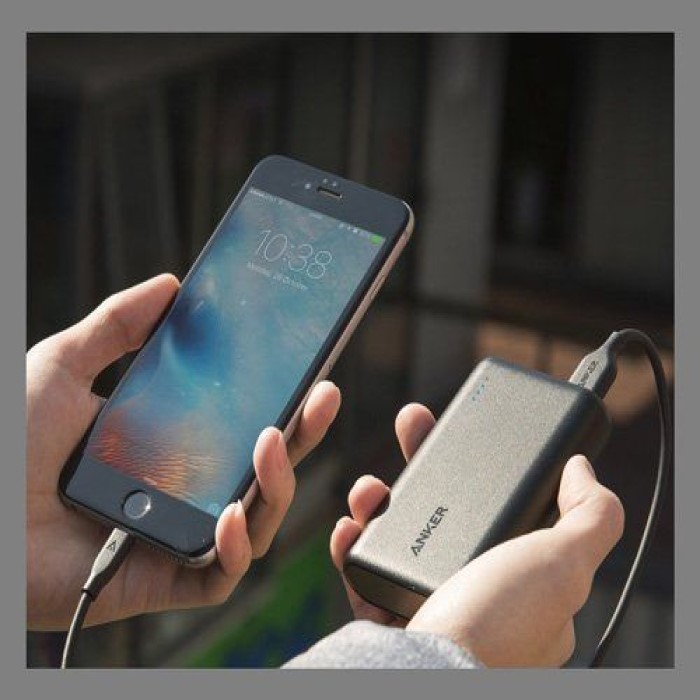 You might consider getting your dad a portable phone charger if he spends a lot of time on the road. To aid dads with low phone batteries, this is an extremely useful device for your beloved one.
6. Power Adapter For Travel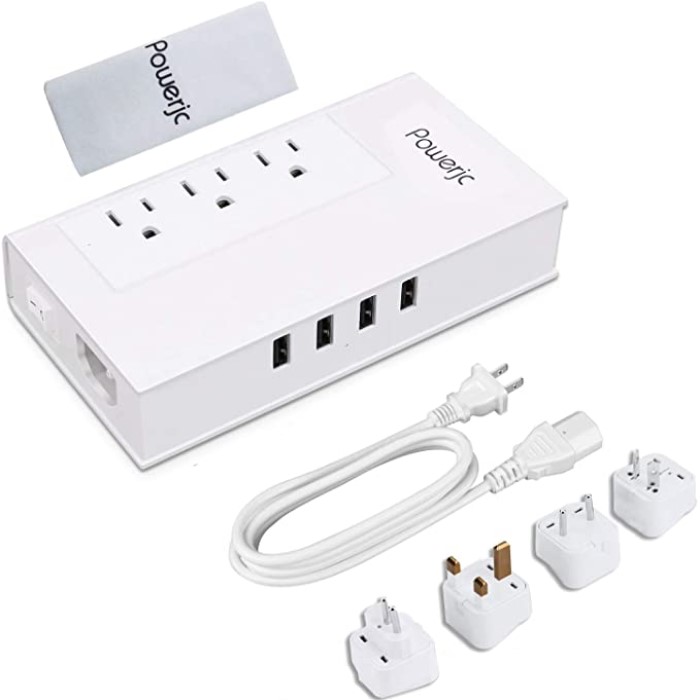 A USB adaptor makes great Father's Day tech gifts for your dad. His smartphone, earphones, and external batteries may all be charged using a single device. For those who frequently travel by plane or train, this is a must-have accessory.
7. Wi-Fi-Enabled Robotic Vacuum Cleaner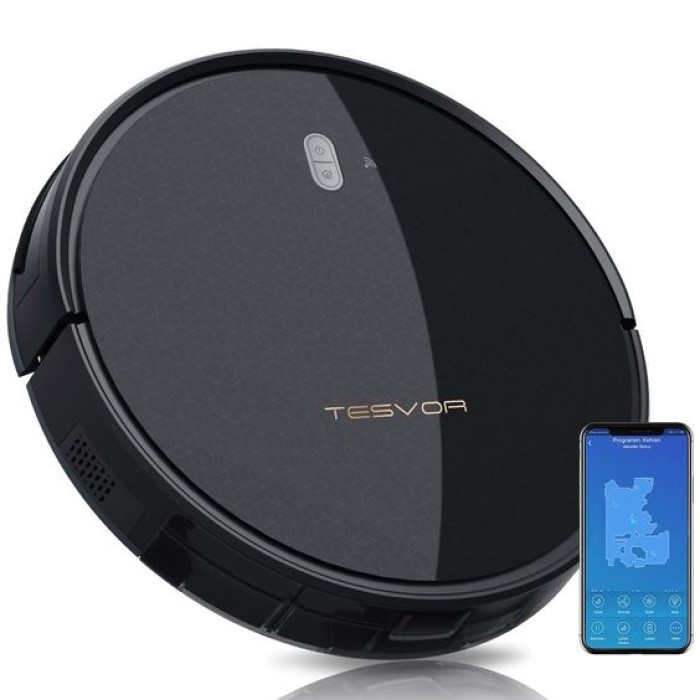 He doesn't even have to move out of his favorite chair to use the robot vacuum because it can be established via his phone and activated whenever he spots crumbs on the floor. Gift him this device to make cleaning faster and easier.
Oh Canvas Tip

The Robotic Vacuum Cleaner is available in numerous pricing ranges, and we have some top and bottom picks. The Roomba j7 is the best robot vacuum without wires, and the Zoozee Z70 Robot Vacuum and Mop is the quietest. If you have pets or carpet, you may want to avoid the Eufy X8 Hybrid because it scores a very low 17% for carpet dirt removal and a borderline score for pet hair and corners and edges.
8. A Wireless Charger Stand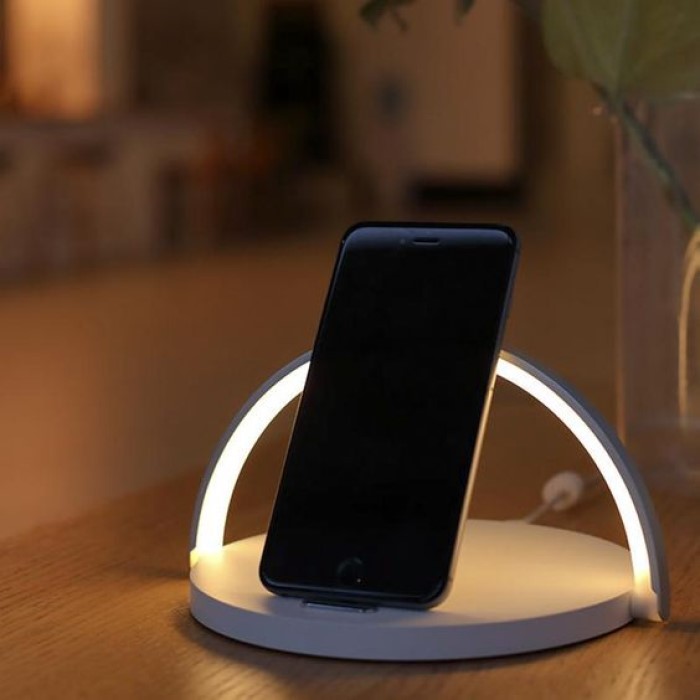 With this wireless charger, dad's phone won't run out of battery again. You don't have to worry about keeping your phone on a flat surface while it's charging thanks to the stand. Give him these Father's Day tech gifts like this to make his life easier and more convenient.
9. Smart Mug With Adjustable Temperature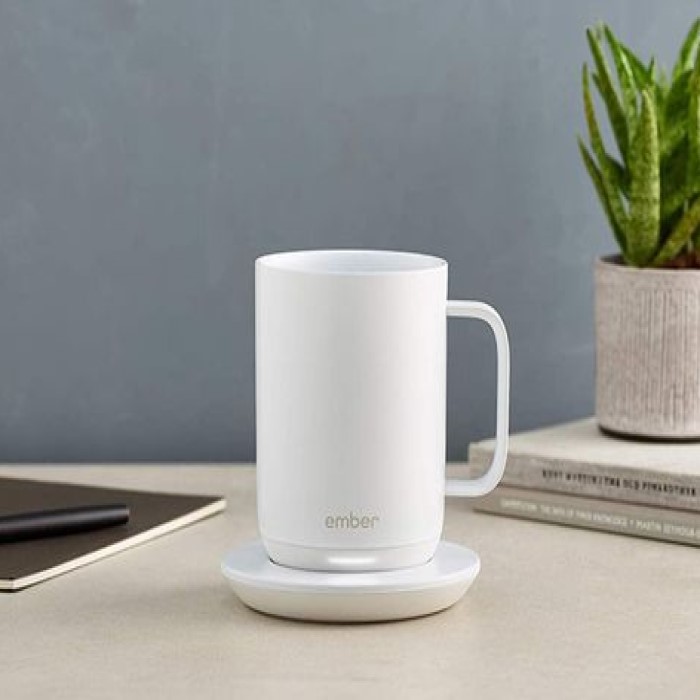 With this smart mug, dad can enjoy his morning cup of joe or tea at the perfect temperature. Drinkers can select their preferred temp via an app and have it maintained for near to an hour and a half with this mug. When it comes to thoughtful Father's Day gifts, there are a few options.
10. Wired Video Doorbell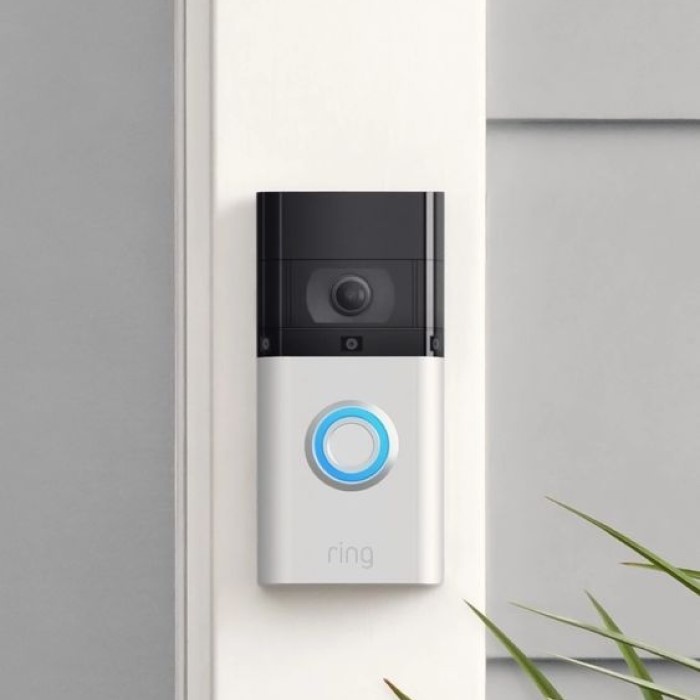 A smart doorbell is a must-have for any tech-obsessed home, and dad will love this one that can welcome visitors and play prerecorded announcements. The 2K wired video doorbell lets you know if anyone is at your door day or night with its built-in motion sensor.
11. Wi-Fi-Powered Lock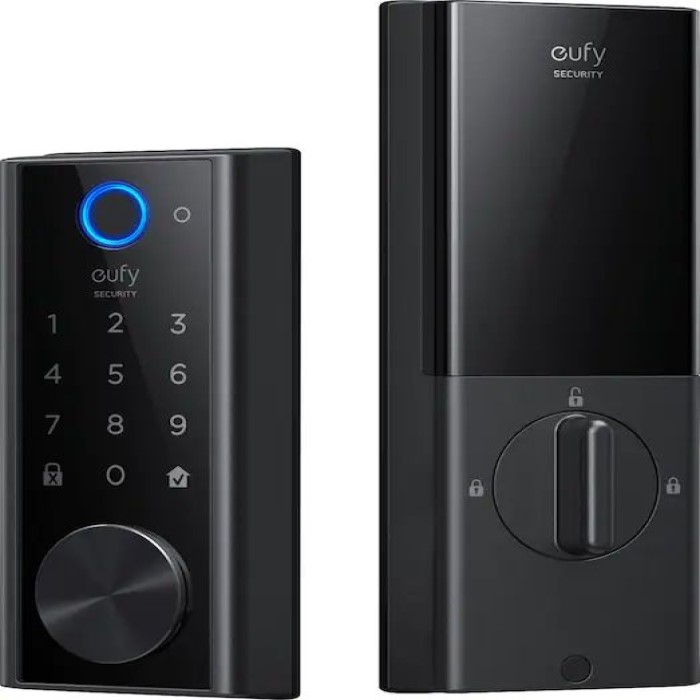 It is Father's Day, and what better way to show your dad how much you care than to give him a smart lock for his house? Dad will be able to unlock and lock a front door from wherever with this Wi-Fi-powered lock. This is ideal for those times when everyone in the house forgets their keys.
>>> Read also: 33 Great Christian Father's Day Gifts For Spiritual Dad
Father's Day Tech Gifts For Entertainment
12. An Apple iPad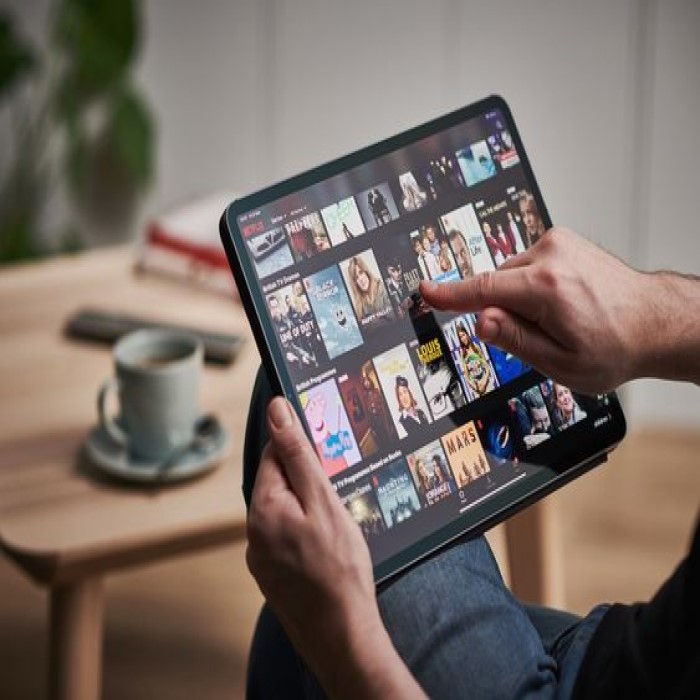 In addition to being able to play games, watch movies, and use FaceTime, the latest and best Apple iPad has a large display that is suitable for these activities. With a wide-angle front camera, an iPad can track you around a space for FaceTime chats so you can stay in contact with your father more easily.
A wide variety of color options are also available, as you would think from an Apple device. You can't go wrong with this as the best tech gifts for Father's day on any special occasion.
13. A Contemporary Turntable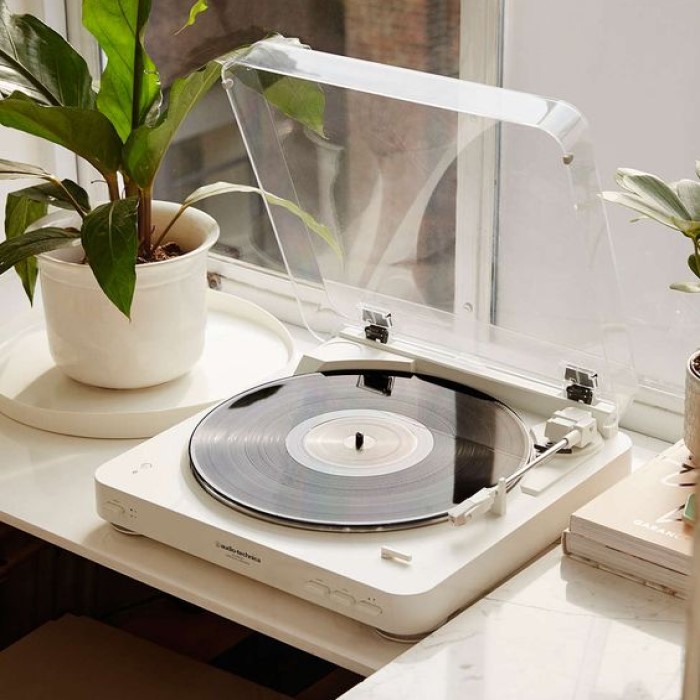 Record players are a good option if your dad seems more like a music lover. Although digital music is now more practical, many people still appreciate the particular warmth of records, and record sales have witnessed a rebound in recent years.
As an affordable entry-level turntable, it's perfect for your dad's record collection or for starting one. It's cheap, simple to use and even comes with a built-in preamp. It's one of the best tech gifts for dad.
14. The Greatest E-Book Reader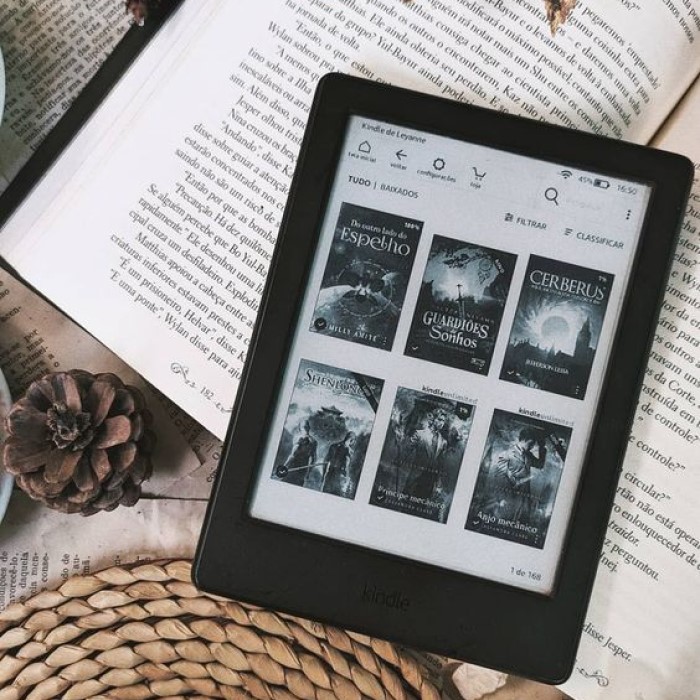 It is possible that the Kindle would make an excellent gift for the dad who enjoys reading. Downloading books to a Kindle is as simple as clicking a button. With a quality of 167 pixels per inch, it's also extremely lightweight and includes a built-in front light for reading in the dark or in low-light conditions.
The Kindle is also a low-cost option, and it comes in either black or white to match your decor. Because it has a long battery life, even dads who are notoriously bad at charging their smartphones will appreciate this device.
15. A Pair Of Apple AirPods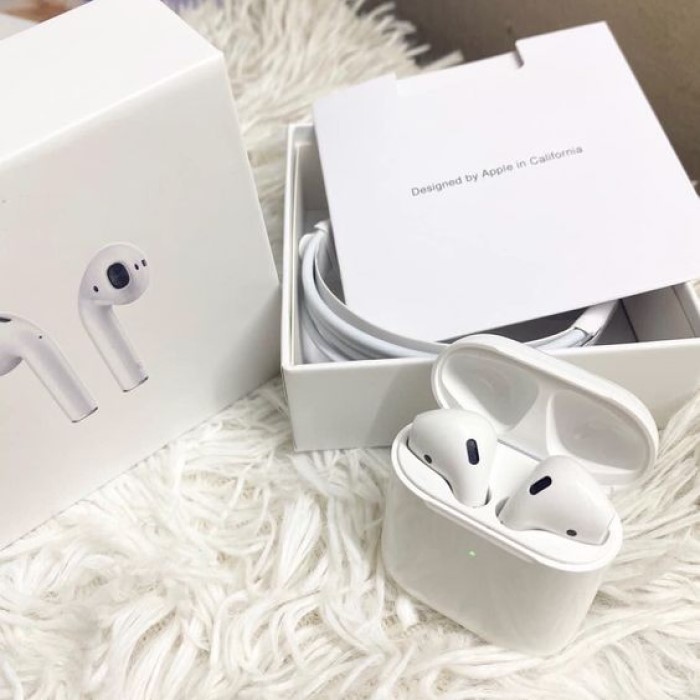 If your dad prefers a bit more movement and comfort, modest wireless earphones are a great option. When it comes to Father's Day tech gifts,  Apple's AirPods are the clear winner. Aside from providing better sound quality, AirPods also offer longer battery life. The AirPods Pro is the best bet if you know that your father prefers noise-canceling headphones.
16. A Wireless Speaker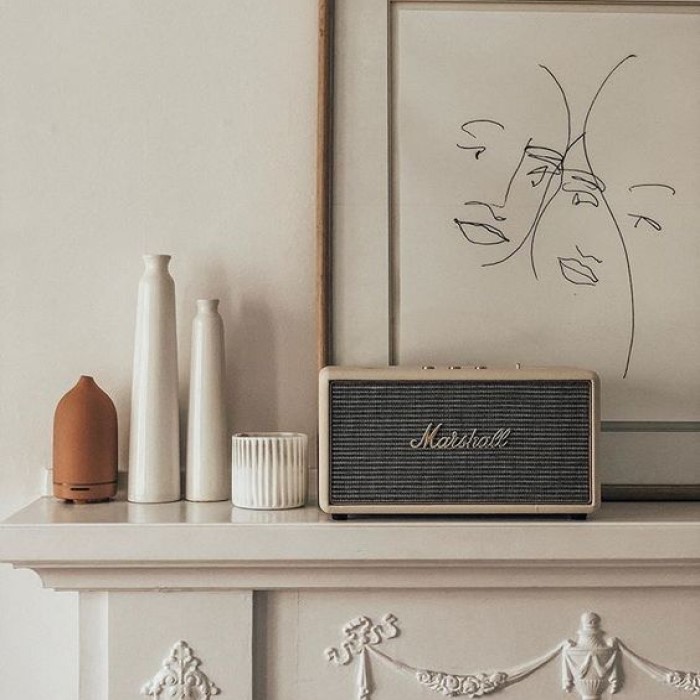 Anyone who likes old gadgets would love this Bluetooth speaker for their father. It features a volume, bass, as well as sharpness knobs for easy analog changes, or he may use the Marshall application on his phone to adjust the settings.
17. A 58mm Focal Length Lens
The moment is the manufacturer of some of the most well-known and widely used phone camera lenses. To acquire a better photo of the backyard birds, your father could consider the 58-millimeter lens because it will allow him to get closer to the birds without having to use digital zoom. Show how much you care for him by giving this Father's day gift for techie.
18. A VR Headset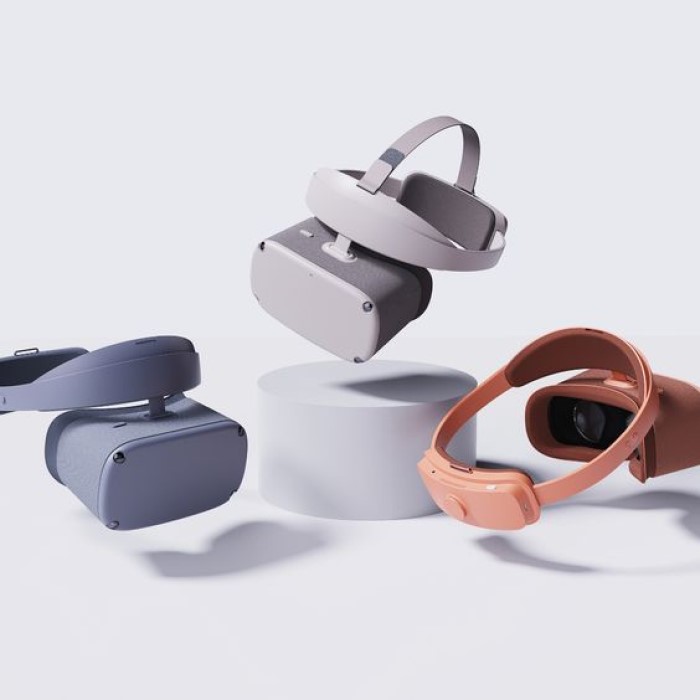 Give your dad virtual reality headsets as Father's Day tech gifts, and you'll score major brownie points while also blowing his mind. When it comes to gaming, relaxing on the beach, or collaborating on cutting-edge worksites, the virtual reality headset is the best option for him. The device is equipped with 2 controllers, a power adapter, and a charging cable.
19. Sound System With Beams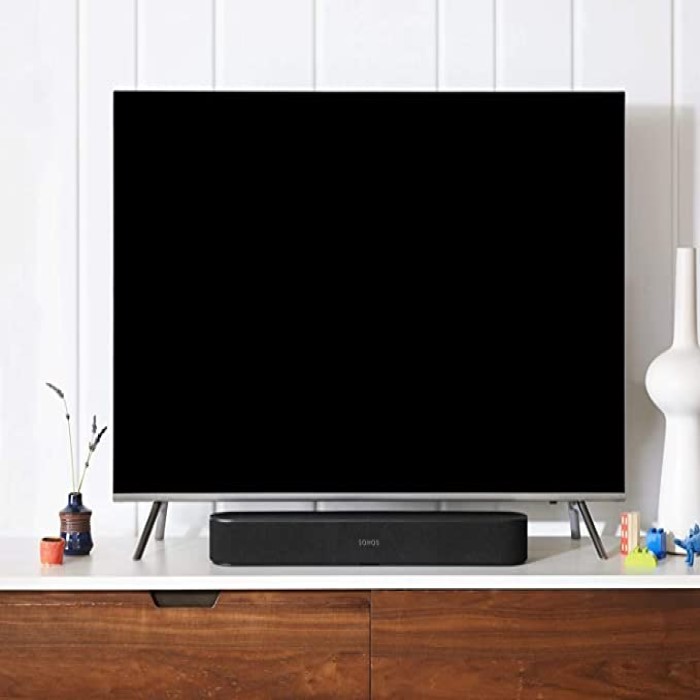 Without high-quality sound, you'll always have a less-than-satisfactory viewing experience on a big-screen TV. Is there a solution to this problem? A high-quality soundbar that will bring him back to the dark movie theaters that he has missed so much. Consider these tech gifts for dad like this to bring the best-entertained experience for your beloved one.
>>> Further reading:
Tech Gifts For Health-Care
20. Google's Nest Thermostat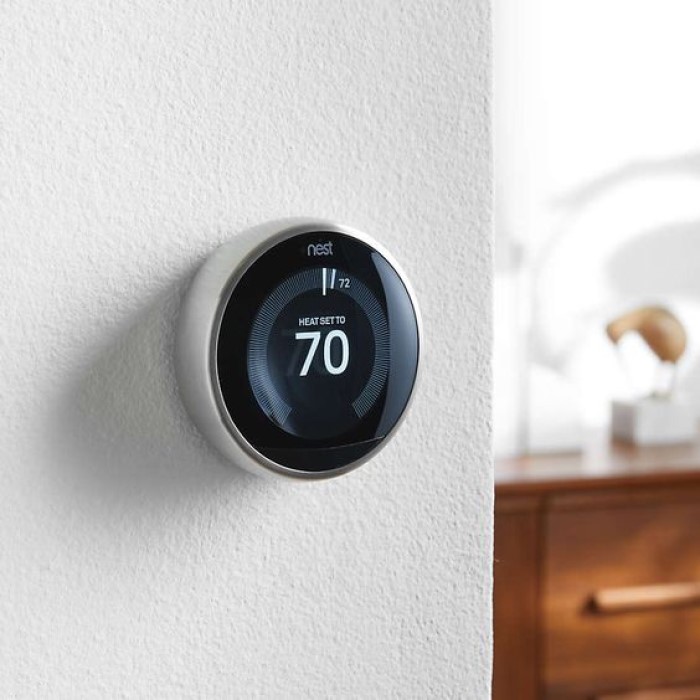 We've all seen how dad manipulates the thermostat. Nest created the first smart thermostat, and under Google, the Nest Learning Thermostat has only become better. In its fourth iteration, the device has a tight connection with Google Assistant. When you use a nest thermostat, your house's temperature will be automatically adjusted based on whether or not you're home.
21. Apple's Newest Watch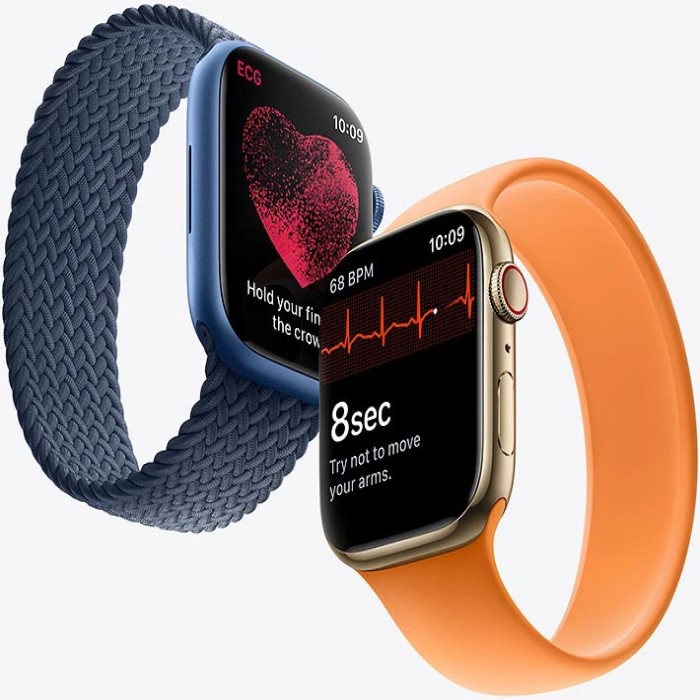 The Apple Watch is still one of the terrific Father's Day tech gifts. A blood-oxygen monitor and an electrocardiogram are included in this gadget, which can help him monitor his heart health. Because he may receive notifications even if he is not carrying his iPhone, the Apple Watch makes it easier for others to contact him.
22. SmartSleep Wake-Up Light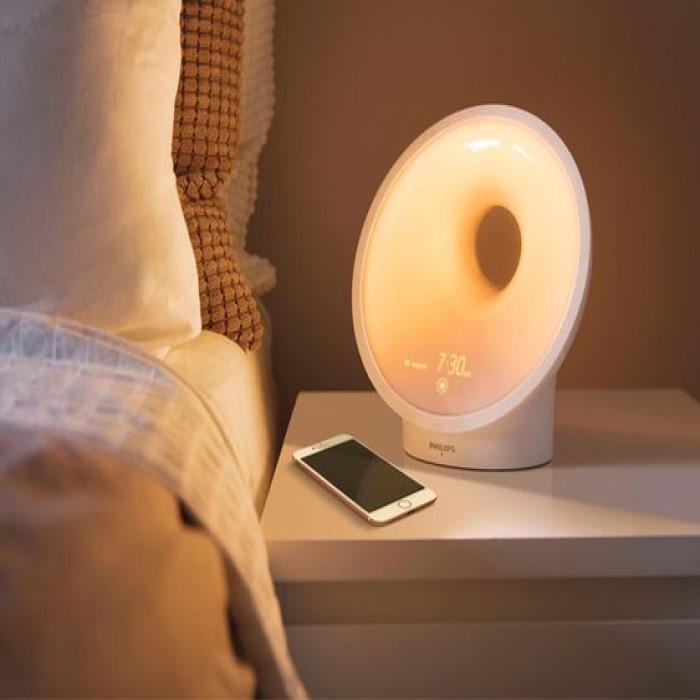 To help your father get the perfect night's sleep, give him the wake-up light as a Father's day gift for techie. More natural exposure to light has been shown to improve sleep quality, according to studies. Even before our eyes can fully open, we are woken up by the slow increase in light, mimicking the natural daybreak.
23. A Bluetooth-Enabled Scale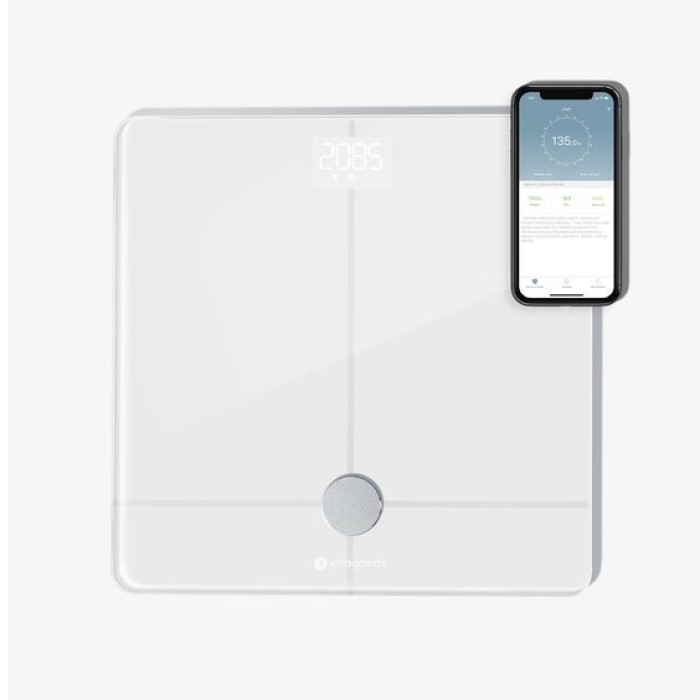 Dads who are into the "quantified-self" movement may find it easier to trim down and lose weight with the help of tech Father's day gifts like this Bluetooth-enabled scale. In order to share this data with other fitness and health apps, the app connects to Apple HealthKit through Bluetooth low energy.
24. Inhalation Diffuser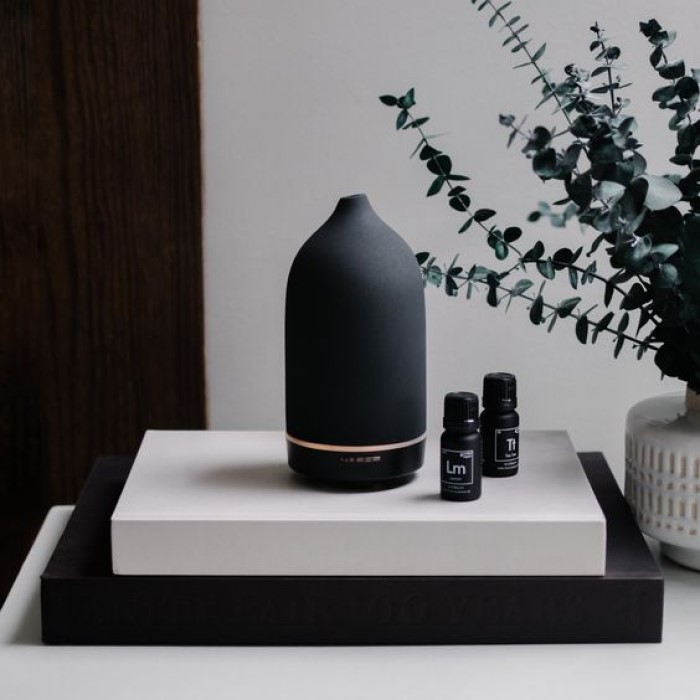 Dad can appreciate the benefits of aromatherapy just as much as anyone, even if he doesn't always admit it. The app-enabled device utilizes microdroplet tech aroma and vital oils to equally scent whatever room in the house. Just insert one of the innovative scent capsules and set the power and timing to suit his preferences to get the desired effect—be it sleepy time, energizing, focusing, or just coziness.
Best Tech Gifts For Father's Day
25. Creative Digital Photo Frame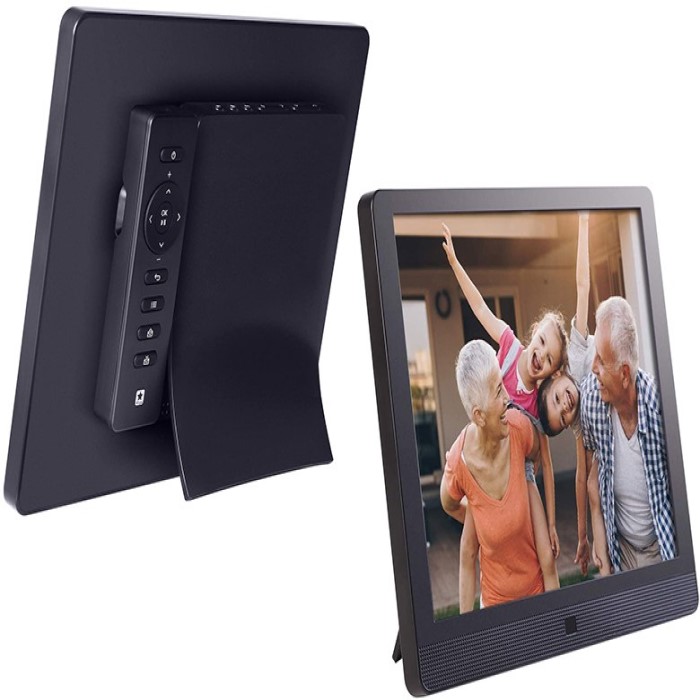 If your father is a frequent photographer, he'll want a means to exhibit his work to others. Using this digital frame, he may upload photos directly from his mobile device. Customers also praised the app's ease of use, saying it was simple to navigate. It was straightforward to establish, and the app makes emailing images a breeze. In addition, you may use Google Photos, Facebook, or Instagram to sync your photos with your photo frame.
26. An Electric Kettle For Making Coffee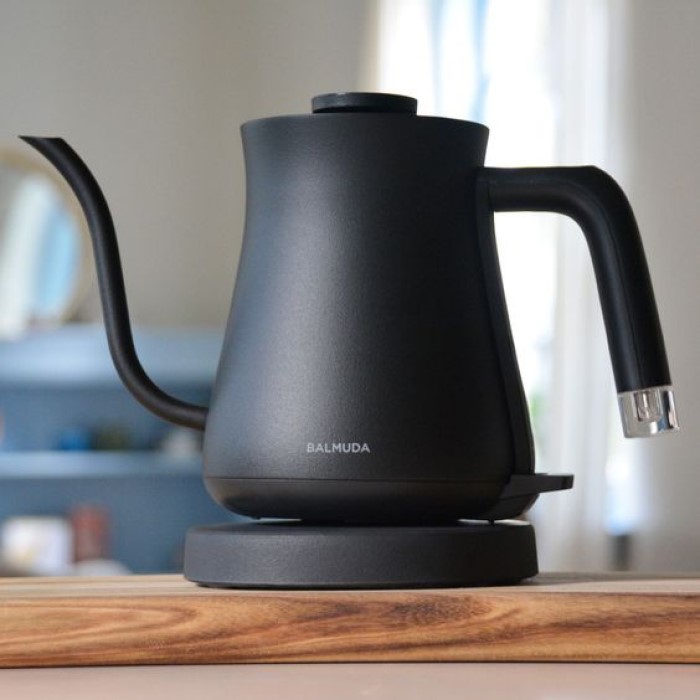 Baristas claim that a flexible kettle is vital to generating the best pour-over brew because it allows you to manage the time and direction of your pour. A built-in chronograph keeps track of the extraction or steeping time in the kettle, which can retain water at your preferred temperature for up to an hour.
Oh Canvas Tip

The United States does not meet the voltage requirements for electric kettles. U.S. standard household voltage is between 100 and 127 volts, while the UK and many other nations use 220 to 240 volts. Because of the lower voltage in the United States, electric kettles would not be able to rapidly boil water. Father's Day presents in the United States can be stove-top kettles instead.
27. A Mini Projector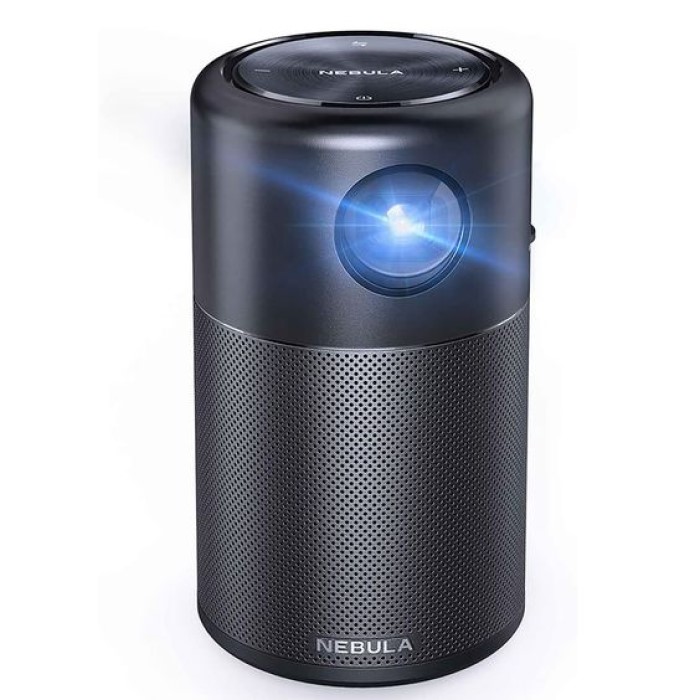 His favorite shows, movies, and YouTube videos may all be projected from this soda-can-sized projector. An in-built speaker is also included. Alternatively, he can view Netflix or AirPlay content or stream shows to the device through a USB or HDMI connection if that's more convenient for him to do.
28. A Smart LED Bar Light With Color Ambiance
Dad's TV-watching can benefit from the vivid but not overpowering background colors provided by these lights. To make his home theater even more like a little movie theater, they may change their colors in reaction to what is showing on the television or in the movie that is playing.
29. A Wireless Touch-Screen Keyboard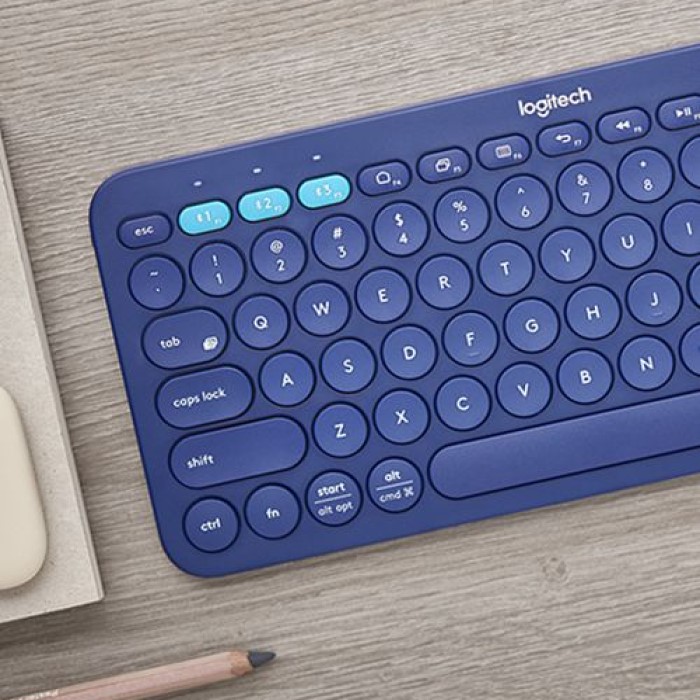 This wireless keyboard simplifies the gaming activity and is ideal for tech-savvy Father's Day gifts because of its affordable pricing and lightweight design. This is an essential device that your father can take with him whenever he goes to work. In order to lead a comfortable life, everyone should have access to this.
30. Security Cameras For The Home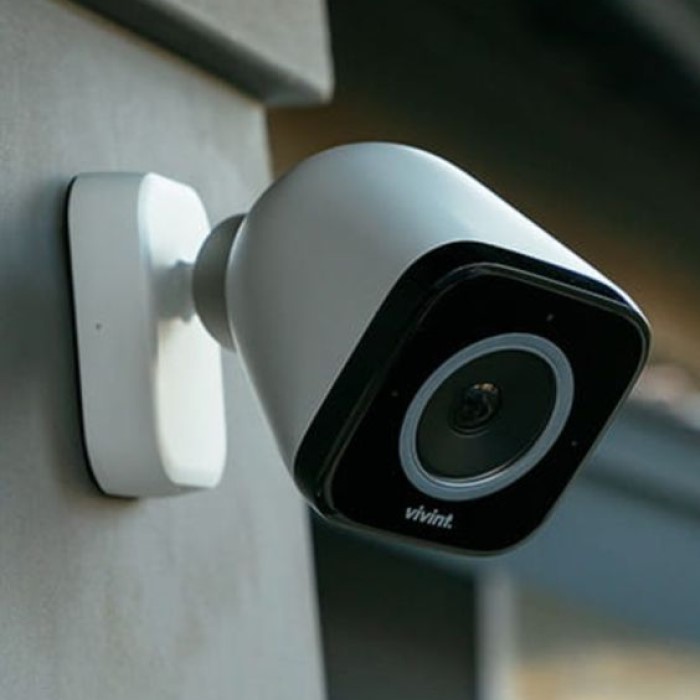 Everyone should have one of these handy gadgets on hand at all times. When there is suspicious activity, notifications are sent immediately to the app, and a speaker and a microphone are included as well. As a result, you and your loved ones will feel safer and more protected. Consider the camera when thinking about Father's Day tech gifts because of its practicality and usefulness.
31. Miniature Photo Printers For The Pocket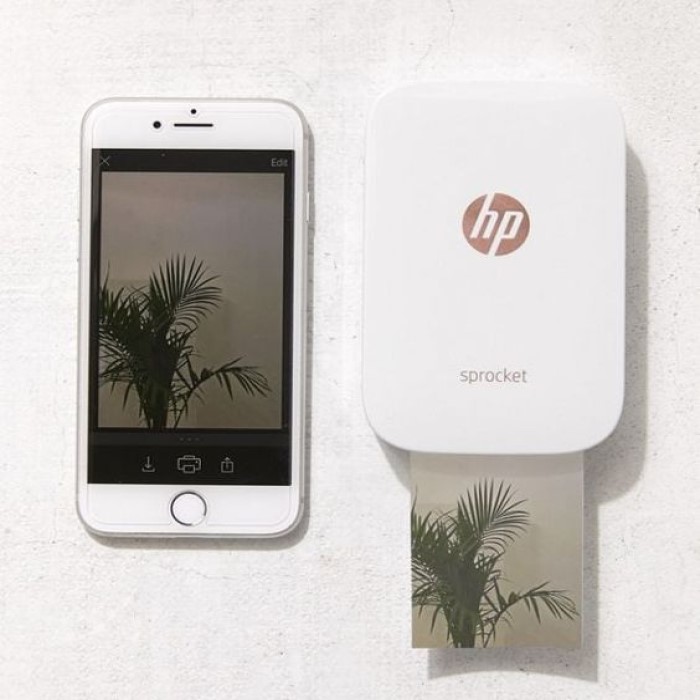 You may make Father's Day even more special for your dad by giving him a little mobile printer for his smartphone. With a peel-and-stick backing, the device produces 2'x3′ photographs that may be printed wirelessly from Bluetooth or social media accounts.
32. Quality Coffee Maker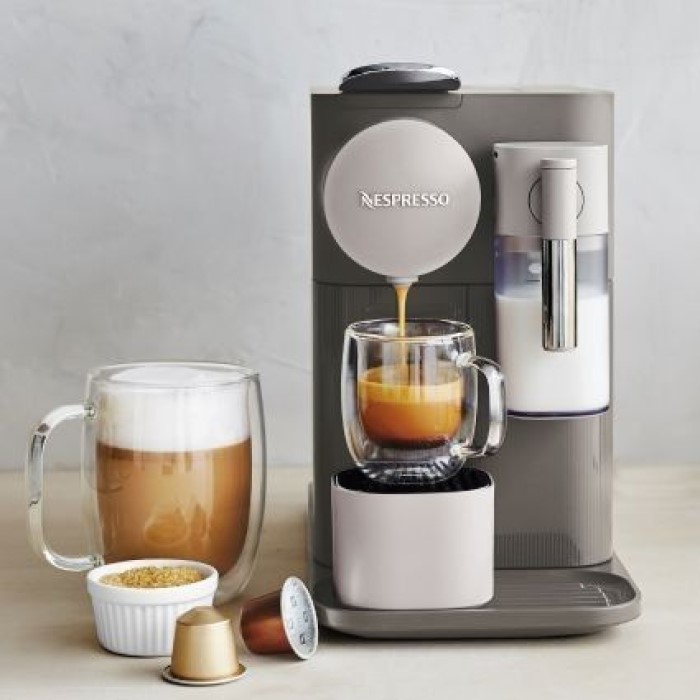 A good cup of coffee is the best way to start the day. Coffee makers are best tech gifts for Father's day. It doesn't matter what kind of coffee he prefers; this coffee maker will make any cup of joe taste great. Six sizes and four types of brews are available.
Read more:
Listed above are our top picks for the best Father's Day tech gifts. To your father, remember that you can reflect your deep affection with even the smallest of gestures! Oh Canvas wishes this article is useful to you. In the comments section below, please feel free to add any additional ideas you may have. Happy Father's Day everyone, hope you and your family will have a meaningful occasion on the special day of your dad.