You're struggling in finding the best way to commemorate your wife's birthday, valentine's day, or anniversary date? Go for the personalized gift for wife. It's a sentimental gesture that shows how much she means to you (and how much you love her, of course). If you're stuck in thinking about what can be customized to become a heartfelt gift, this article is your savior. Oh Canvas has provided you with the unique pieces that make your life partner proud and loved. Read on to get inspired!
Personalized birthday gift for wife
1. Cosmic Necklace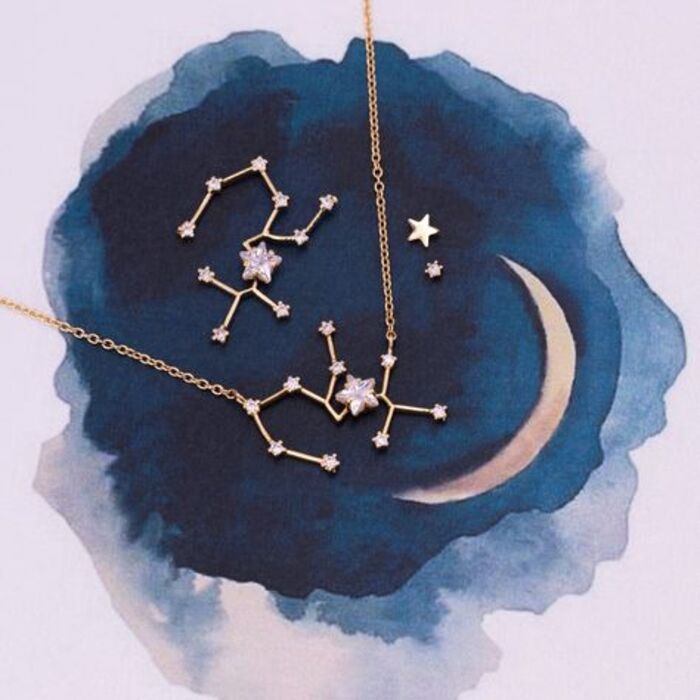 This necklace is a great way to show off your wife's zodiac sign. It's depicted on the pendant, along with jewels that have special meaning for her. For momentous occasions like her birthday, it's a unique and classy way to leave her an impression that lasts forever.
2. Personalized Cutting Board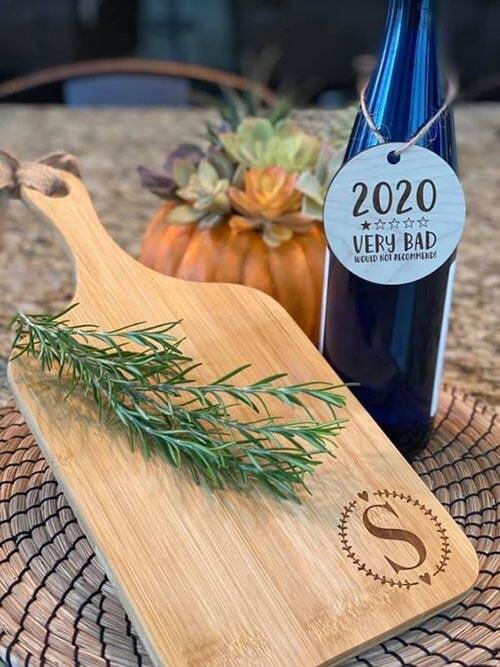 Surprise your spouse on her birthday with a custom cutting board. When it goes with a handwritten family recipe, this personalized gift for wife has been taken to the next level. If she's the one who values family heirlooms, the lovely home accent will satisfy her.
3. Bouquet Subscription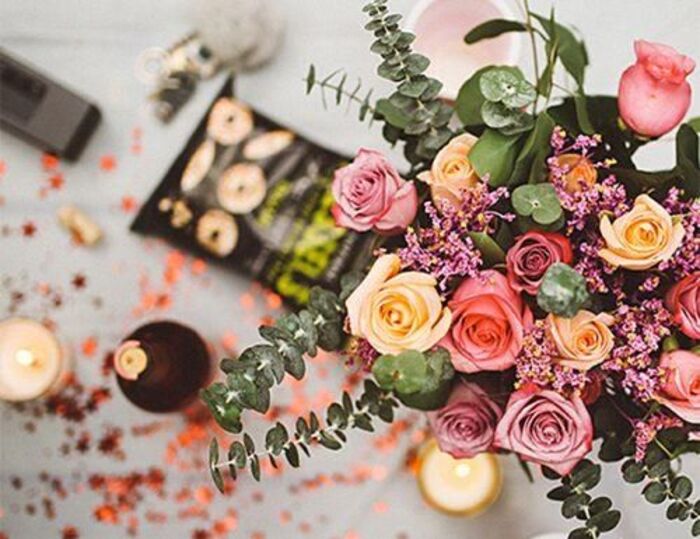 As far as personalized gift ideas for wife go, flowers are a classic one that will never go out of fashion. A subscription service that delivers fresh, farm-to-vase flowers straight to your wife's door is an excellent choice. From now on, she may look forward to receiving a lovely bouquet that brings a sweet ambiance to her home.
4. Custom Family Canvas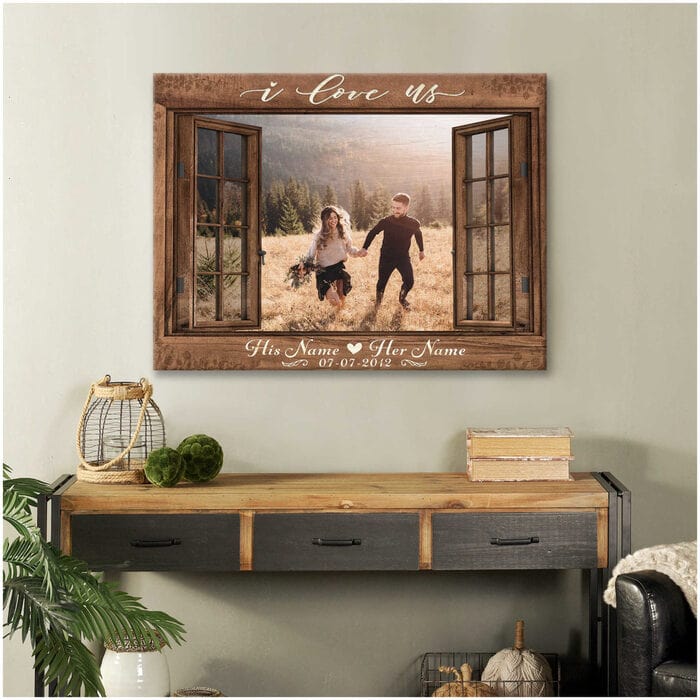 Nothing can compare to a mother's love for her family. That makes the custom family gift stand out among other normal presents. When it comes to personalized family canvas, you can think of adding names, photos, or a heartfelt message. She'll treasure this meaningful keepsake for a lifetime.
5. Nice Apron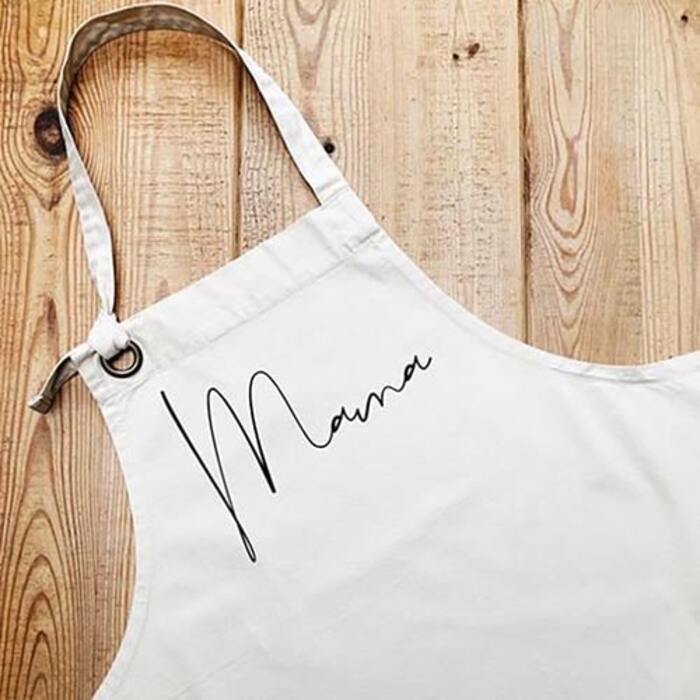 When it comes to cooking, make sure your wife has all of the best tools at her disposal. Opt for a lovely apron with handy pockets and built-in potholders. Besides, going for her favorite color is a brilliant way to make this personalized gift for wife outstanding.
6. Custom Portrait Keychain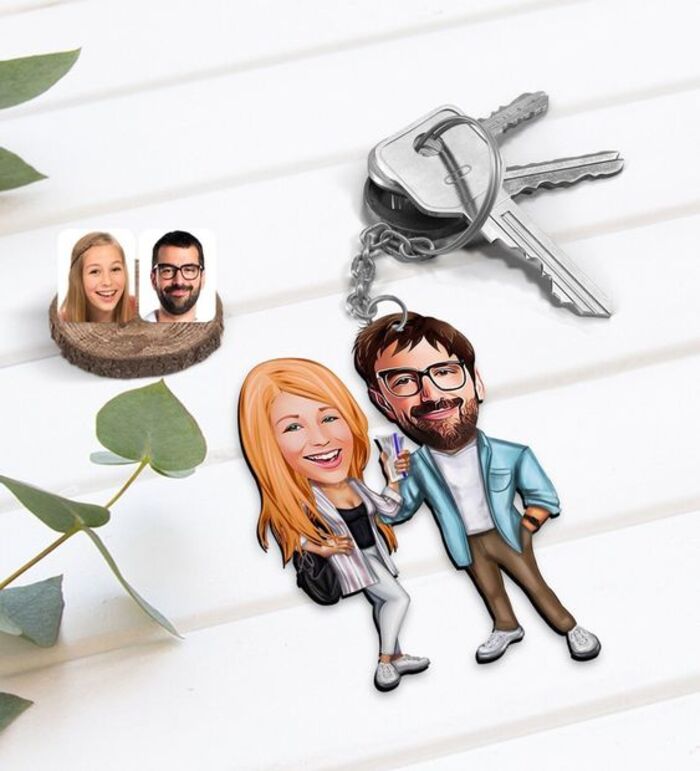 This keychain is a mighty gift, but it has a major impact. Whether it's a picture of the two of you or a picture of the family, this is a really funny gift for wife will be treasured for years to come.
7. Custom Gift Box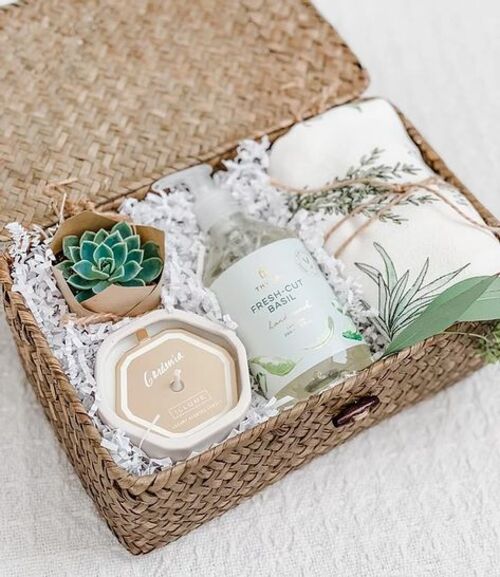 For these special occasions, go no further than a custom gift box. After choosing little presents from a selection of carefully picked items, such as sweets or fragrant soaps, it's important to personalize the box. You can inscribe your own images and insert a sweet card with all the words from the bottom of your heart. It's a modest personalized birthday gift for wife with a lot of room for customization.
8. Tasty Dessert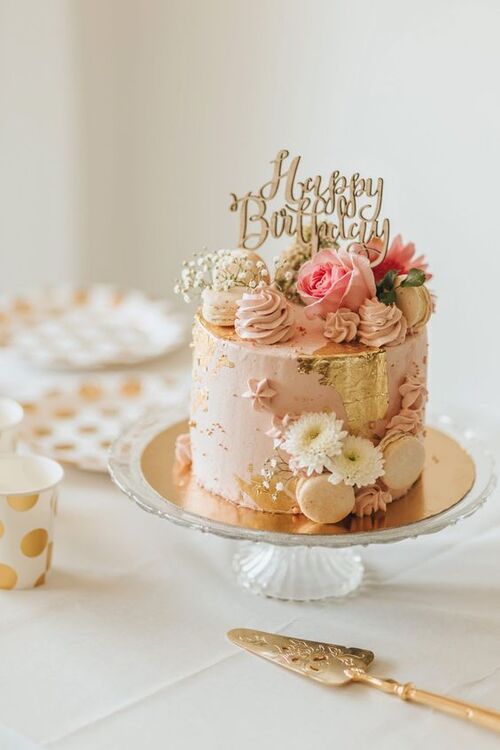 If it's her birthday, send her an impressive cake to celebrate the momentous occasion. Customize this gift with a sweet message from you. She'll have happy moments, enjoying the tasty dessert, with her family.
9. Crystal Facial Roller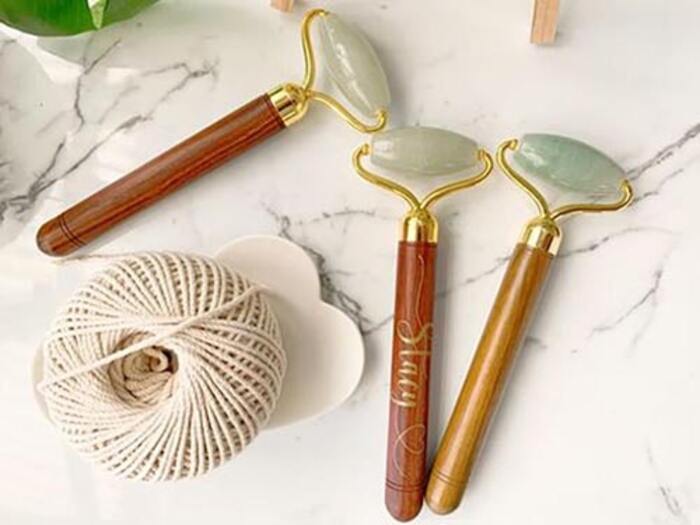 Make your wife's skin glow all year long with this stunning jade crystal facial roller. This cosmetic accessory is designed to alleviate tension and stress, making it a critical part of her everyday routine. Customize it with her name, and she'll love this heartfelt touch from personalized gifts for her.
10. Birth Month Flower Grow Kit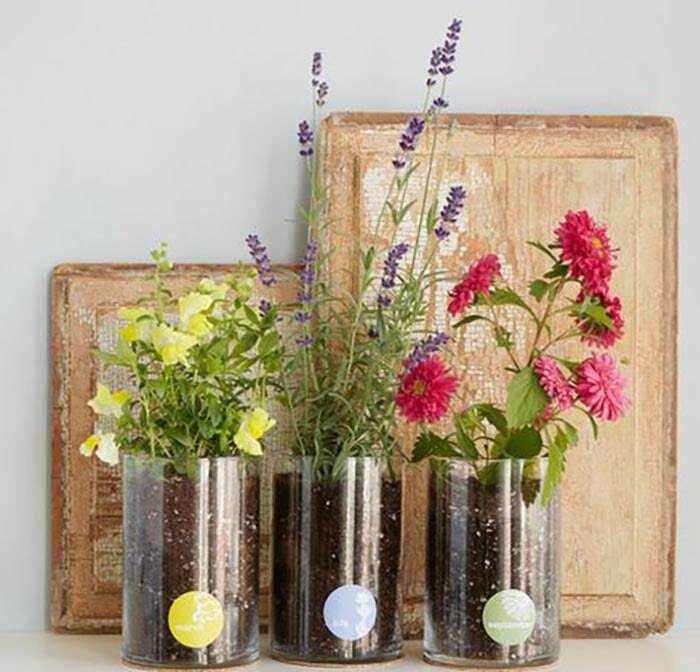 With this package of her birth month flower, you've got a higher chance to brighten up her day. She'll have quality time planting the seeds, watching them grow, and enjoying beautiful flowers for months.
Personalized gift for wife on Valentine's Day
11. Custom Tote Bag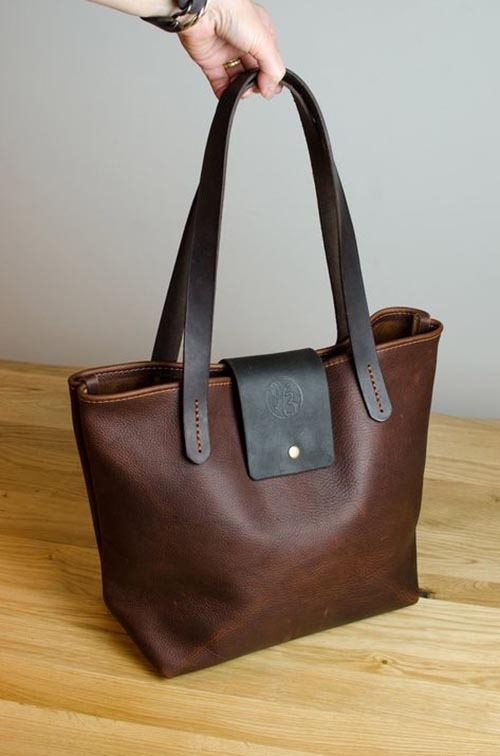 Still not sure what personalized gift for wife to get on Valentine's Day? This custom-made leather tote bag will get you covered. It's a necessary piece that keeps all of her necessities like her phone, wallet, and makeup pieces. She'll also find it useful when goes to the grocery store or post office.
12. Wine Cork Holder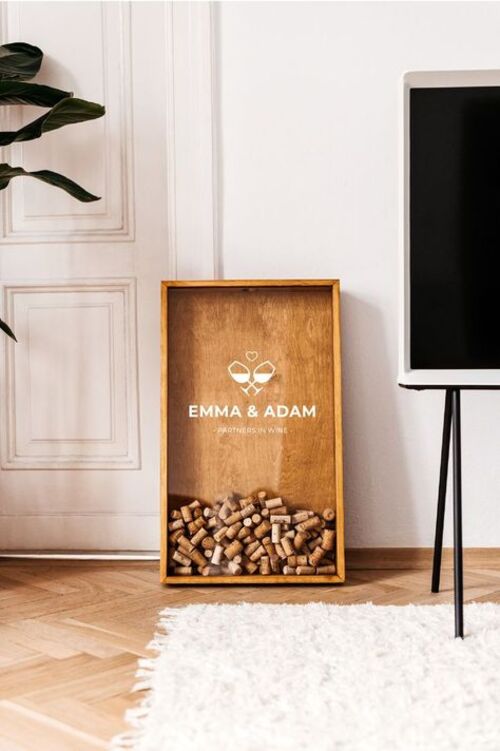 Spruce her home decor with a handcrafted wine cork holder, personalized with names or initials. From your wedding anniversary to family parties, collect all the corks, and put them all in this holder. Both of you are about to get an impressive piece that makes your living space more meaningful.
13. Birth Flower Necklace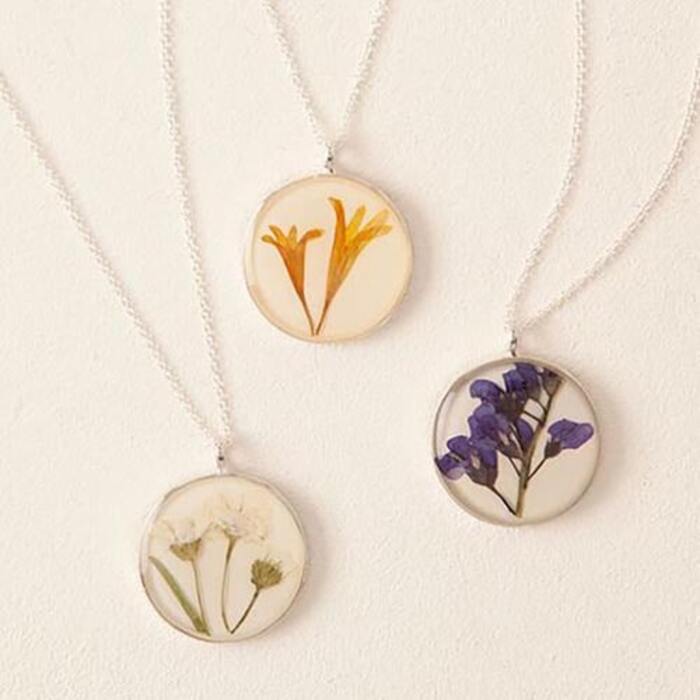 Surprise your spouse on Valentine's Day with a gorgeous birth month flower necklace. This symbolic jewelry, on the other hand, tells a love story. Stack her birth flower pendant with yours for a sweet gesture.
14. Sound Wave Art
This is the one to get your lady if you want to make a lasting impression. Transform a favorite song into a piece of modern art, and she'll love how this thoughtful, personalized gift for wife spruces up her home!
15. Wine Gift Subscription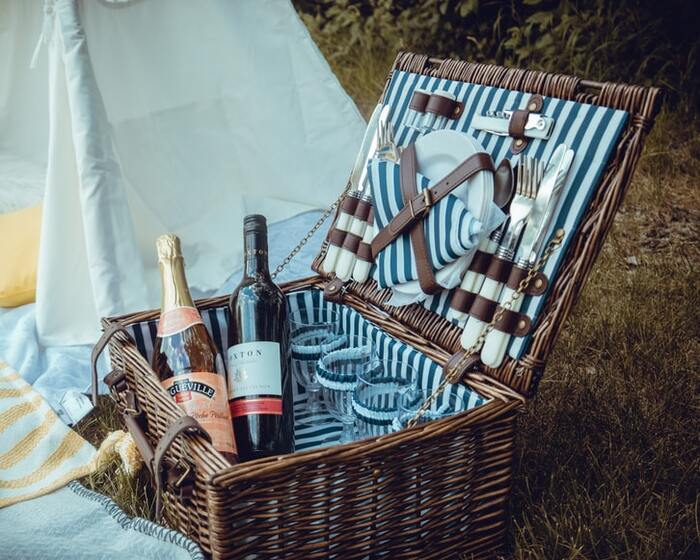 You may be one of those couples that want to become total wine lovers but aren't sure where to begin. A wine subscription is a great present for your wife, and you'll get a lot of use out of it as well. It's a terrific opportunity to get to know each other's palates and try new things.
16. Unique Ring Dish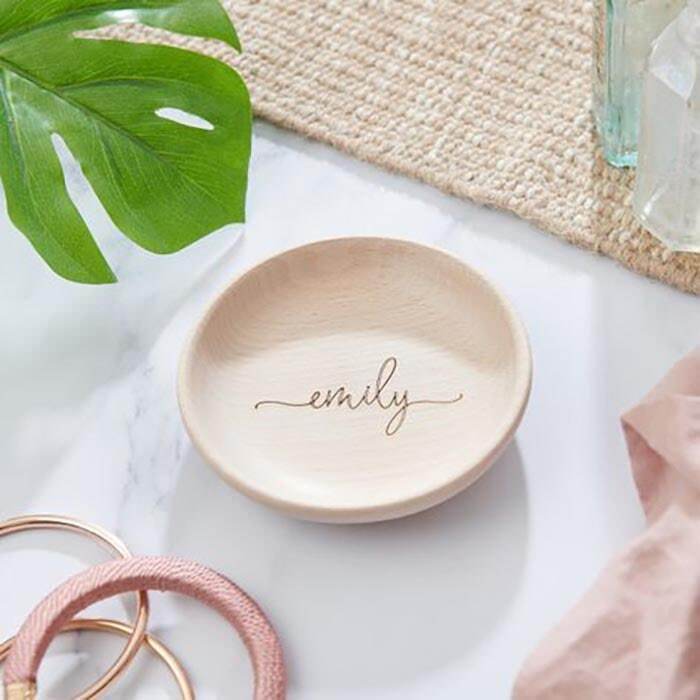 You can't go wrong with an elegant ring dish when finding personalized valentine's gifts for wife. With her name inscribed on it, this unique decorative piece will add an elegant touch to her nightstand.
17. Travel Makeup Bag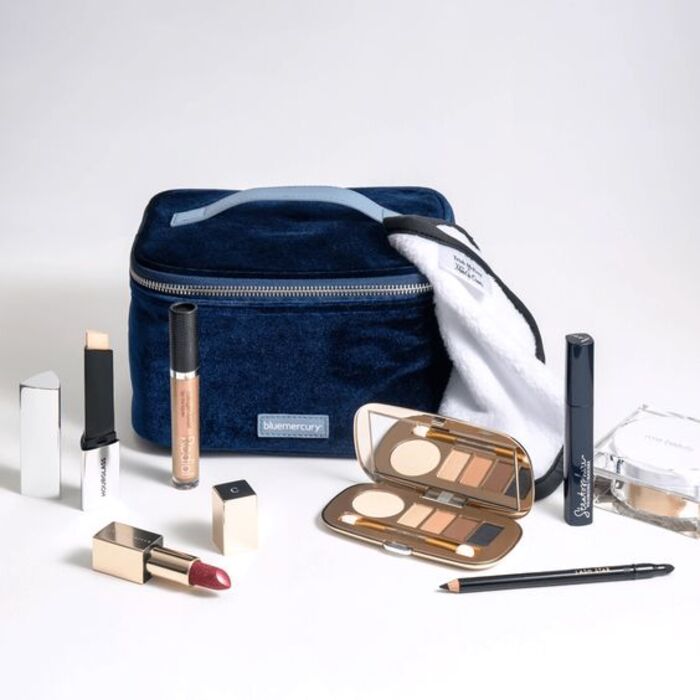 How thoughtful it is to give her a custom makeup bag to commemorate the special day! It helps her keep all the cosmetics and accessories neat and organized while she's traveling or coming back to her hometown. Inscribe her initial on this bag to create a one-of-a-kind personalized gift for wife.
18. Custom Phone Case
A new phone case is a simple yet welcome addition to any accessories collection. Give her one that she can personalize with her initials, name, or favorite dishes. Or else, opt for a version where you can be as creative as you like while coming up with a message for the case.
19. Charming Serving Board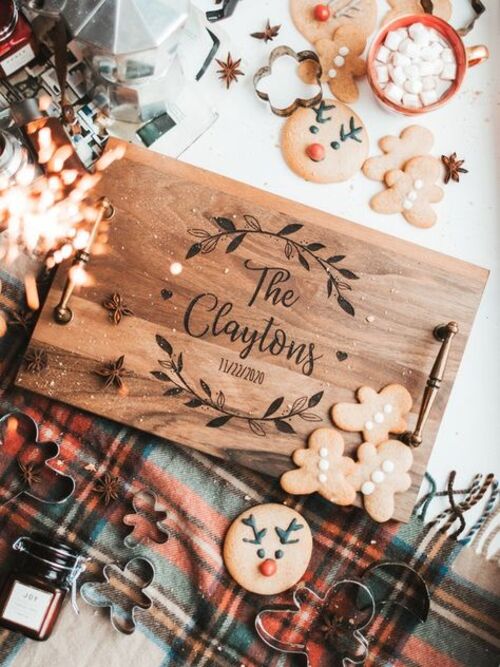 Looking for a wonderful assortment of one-of-a-kind home furnishings? Go for this charming serving board. Serving food on it is both entertaining and practical. This piece is one of the most impressive custom gifts for wife that you can give on any special occasion.
>>> Read more: 34 Best Gifts For Pregnant Wife That She Will Treasure In 2022
Custom anniversary gift for wife
20. Personalized Metallic Record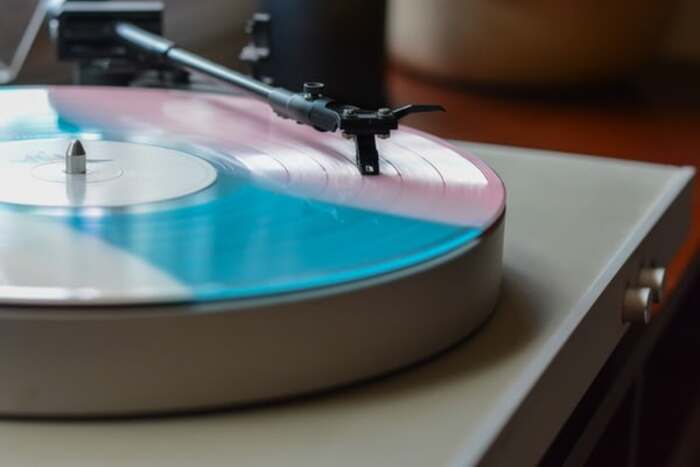 It's amazing to play your "First Dance" song on the anniversary date. It's a touching way to renew the vow from years ago. You and your wife will have the most meaningful moments, enjoying glasses of wine and dancing to the song.
21. Anniversary Bracelet
When finding a charming personalized anniversary gift for wife, don't miss out on this adorable bracelet. Your wedding date and names will look beautiful on this shiny piece of jewelry. For the lady who appreciates sentimental keepsakes, this present is always appreciated.
22. Custom pet canvas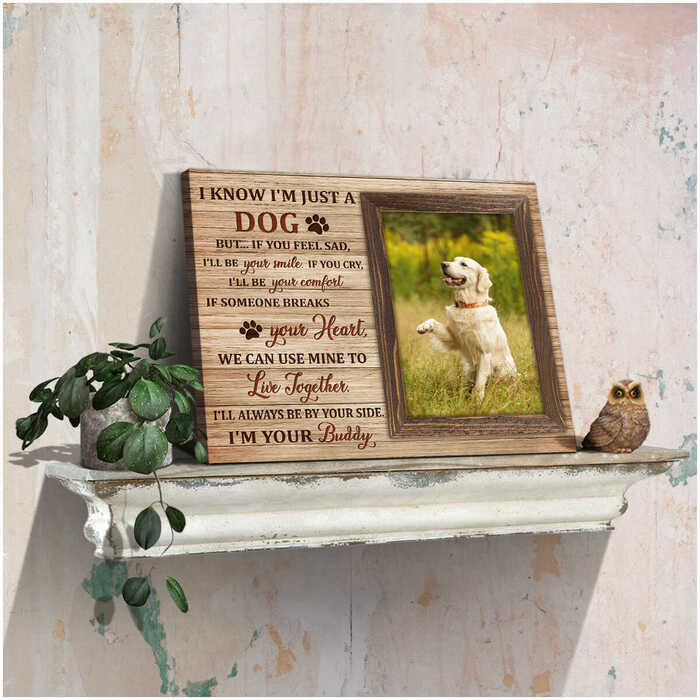 A personalized pet canvas as an anniversary gift, why not? She'll be surprised a lot when seeing a familiar cute face on the print. From now on, she knows what the focal decorative point in her bedroom is. This is sure to be a heartfelt personalized gift for wife that she'll treasure for a lifetime.
23. Custom Photo Album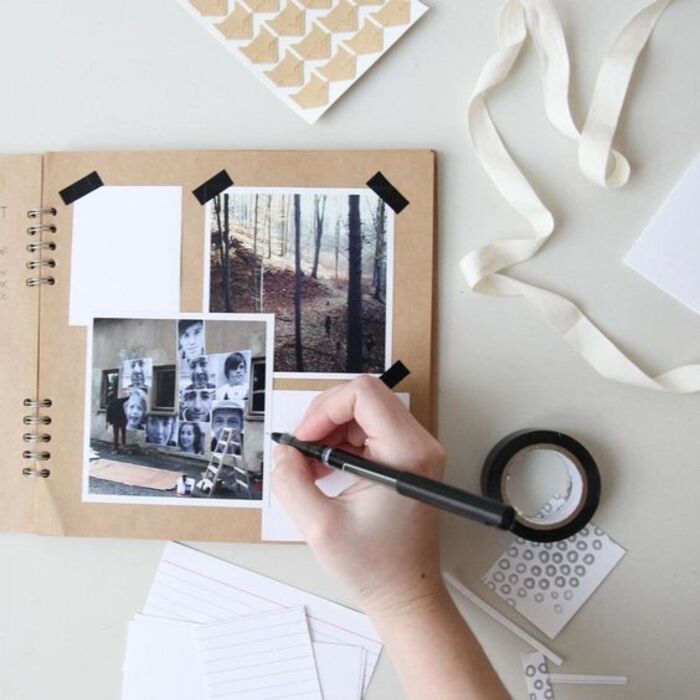 Despite the ease with saving old photos on Facebook and Instagram, it's wonderful to keep them around the house and flip through each photo from time to time to revise the memories. When your wife has them all in this charming photo book, she'll love keeping it as a meaningful keepsake and adding more new adorable photos of her family.
24. Custom Throw Pillows
These stunning pillows make thoughtful gifts for any woman who loves to add an extra personal touch to her home decoration. Go with her name, family name, or an inspirational message that shows your love to her. These vivid pillows are one-of-a-kind and sure to be striking points in your cozy nest.
25. Inspirational Journal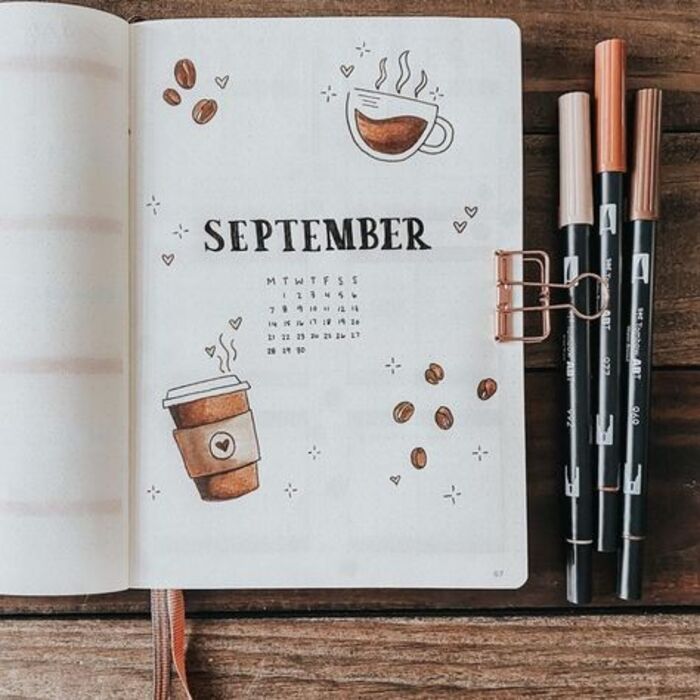 Whether she's writing down her to-do list or her thoughts on the go, this journal will make a welcome additional touch to her workspace. You can add her initial to its cover to make this journal a unique personalized anniversary gift for wife that she's sure to treasure.
26. Scented Candles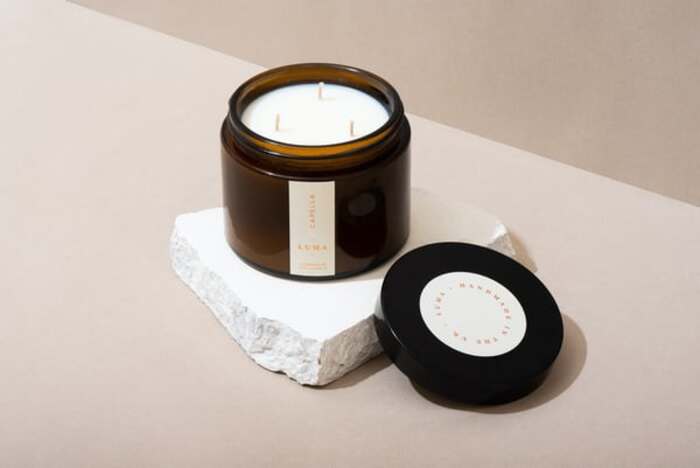 We're sure your wife will adore fresh scented candles as much as we do. Opt for some of the scents like sandalwood, fig, or champagne if you want to evoke her memories of childhood favorites. Have some personalized labels (with her name or your sweet message) to make the best custom gifts for wife this year.
27. Permanent Flowers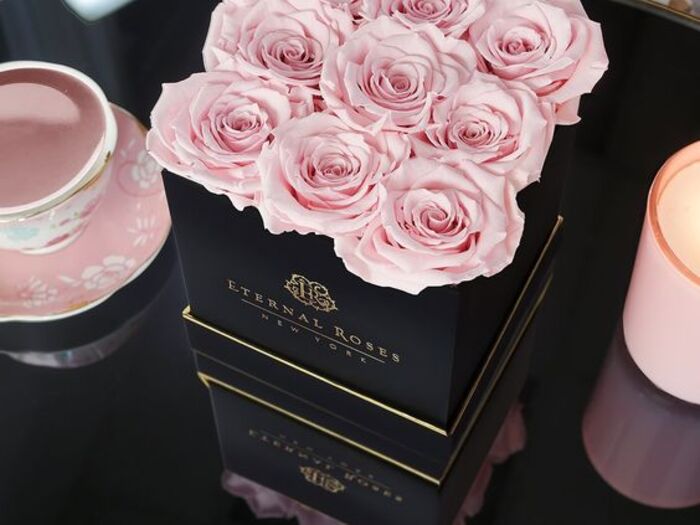 Roses are always a good idea, but getting an elegant box of fresh stems that may last a year is much better. Rose box arrangements are made of actual flowers that have been meticulously kept. They can be found in a wide range of colors, from traditional red to vibrant turquoise or lavender. This brilliant personalized gift for wife will be cherished for years to come.
28. Wood Music Box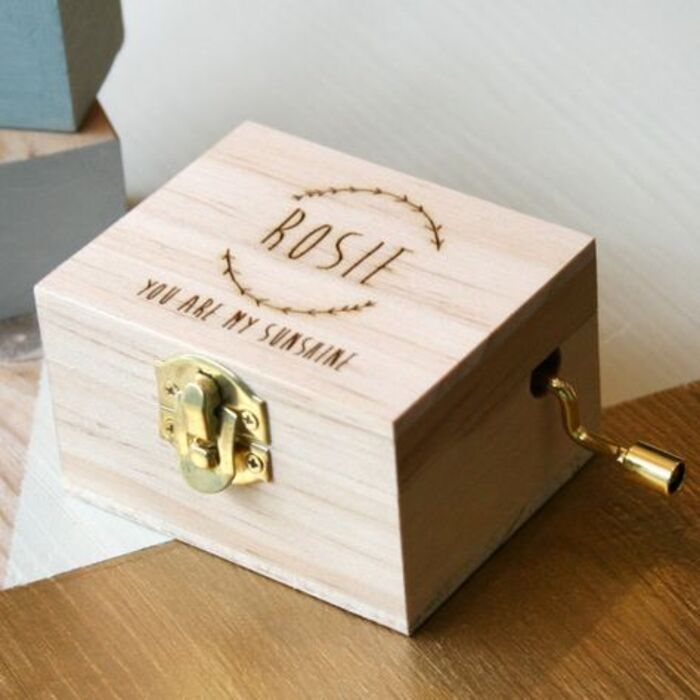 Still on the hunt for other stunning custom anniversary gifts for wife? This wood music box will be a delight of her day. She can play "You Are My Sunshine" whenever she needs a reminder by cranking the handle on this music box.
29. Monogram Mug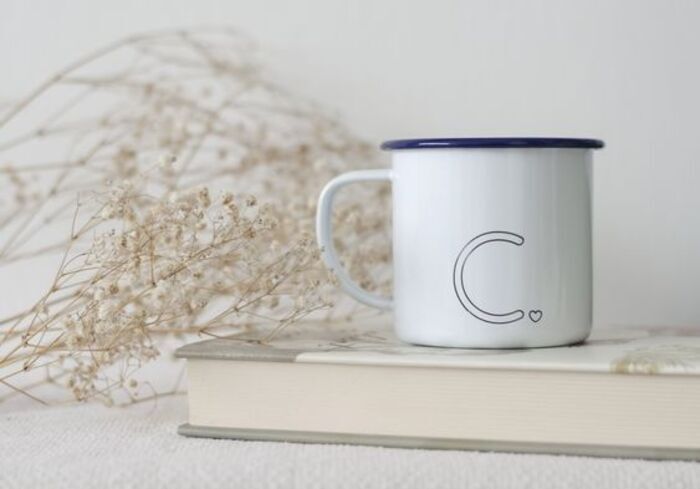 Use this mug to make her mornings more memorable. With her initial on it, she'll feel proud and loved. Her cups of coffee tend to be more special, thanks to your charming present. For more romantic moments between you and her, opt for a couple of monogram mugs. You'll love enjoying hot cups of coffee with her in your living room, using these mugs.
Further reading: 
How wonderful it is to give a personalized gift for wife on special occasions or "just because"! She'll treasure every piece that has your personal touches in it. Revise the list below and pick the most meaningful piece that she might love. If you're thinking of creating a custom canvas for her, that's great. Oh Canvas has unique, heartfelt samples that can win her over. Browse our site, and you might come across one thing that makes your spouse proud in her lifetime.