If you are looking for Valentine's day gift for wife, then do not miss this article of ours. We understand the difficulties of men when looking for a romantic, thoughtful gift for their wives on Valentine's Day. Therefore, Ohcanvas has come up with a list of the best Valentine's day gift ideas for wives so you can choose the gift that best suits your criteria.
Best Valentines Day Gifts For Wives That She'll Fall In Love
1. Subscription to the Glossy Gift Box
You have no idea what beauty and skincare items she desires, which is OK, as there is the best valentine's gift for wife. However, if you purchase her this beauty box subscription, she will receive a selected selection regularly, which is a far superior gift to guessing incorrectly.
What we love:
It's an excellent way to discover new products and brands.
Have both mini-sized and full-sized versions of items from major brands.
2. "You & Me" Canvas print
Show the love of your life how much you love her with this lovely canvas. Pick out your favorite photos of the two of you to have designed into a canvas print that she may snuggle with whenever you are not around.
What we love:
The vibrant colors and lively textures of this high-quality matte canvas will make any room come alive.
The matte canvas has a modern printing technique for accurate color reproduction and precise photographic reproduction, won't fade or warp, and comes ready to hang.
The message "You and Me" expresses how precious your loved ones are to you.
3. Subscription to Ritual Vitamins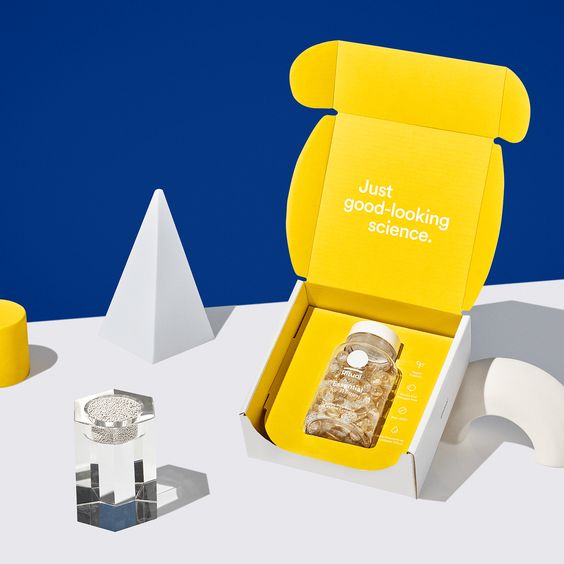 Ritual is all about transparency, both literally (the pills are transparent, allowing you to see the minerals inside) and metaphorically (it is forthright about what it contains and where it comes from).
This is an excellent valentines day gift for wife – the woman who has been concerned about Omega-3 fatty acids, magnesium, and B12 since her Flintstone vitamin days.
What we love:
Focuses on the 9 nutrients most vital for women's wellness.
It is safe for those with sensitive stomachs.
Keeps your skin, immune system, and energy strong.
Helps your body combat free radicals, maintain tissue structure, and age healthily from the inside.
4. What I Adore About You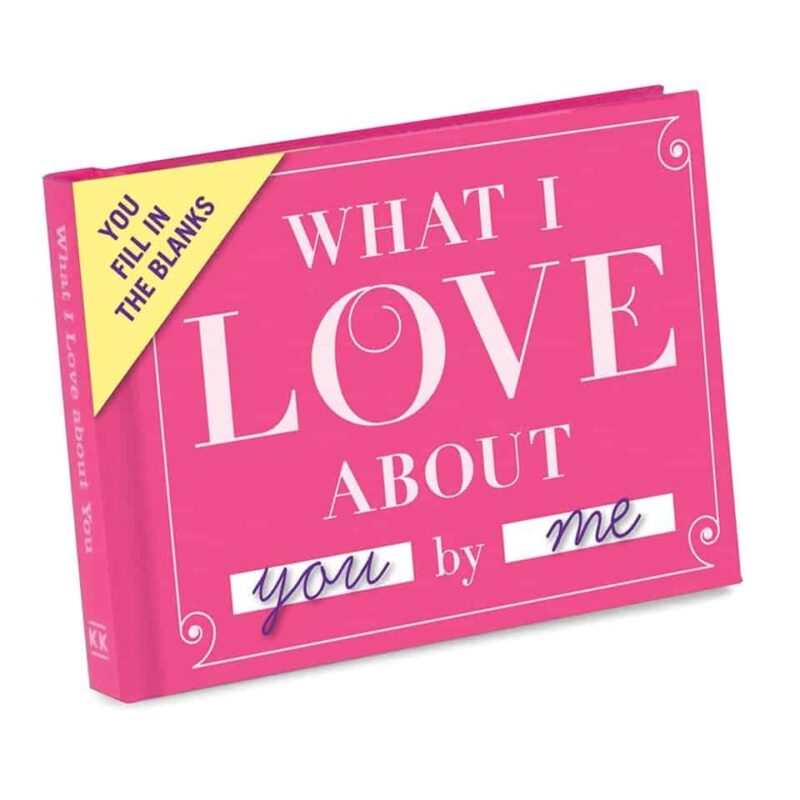 This year, be inventive! Give her a book written entirely about her by you! This tiny do-it-yourself beauty is one of our first perfect gift for your wife. Simply complete the spaces on each page to demonstrate your affection for her. If you're looking for a unique Valentine's day gift for wife, this is ideal!
What we love:
This book is a truly one-of-a-kind, heartfelt, and romantic present.
This small book includes lines that you can fill in to express various aspects of your love for mom.
Hardcover with a detachable jacket made of transparent plastic.
5. Wine Flight Display Case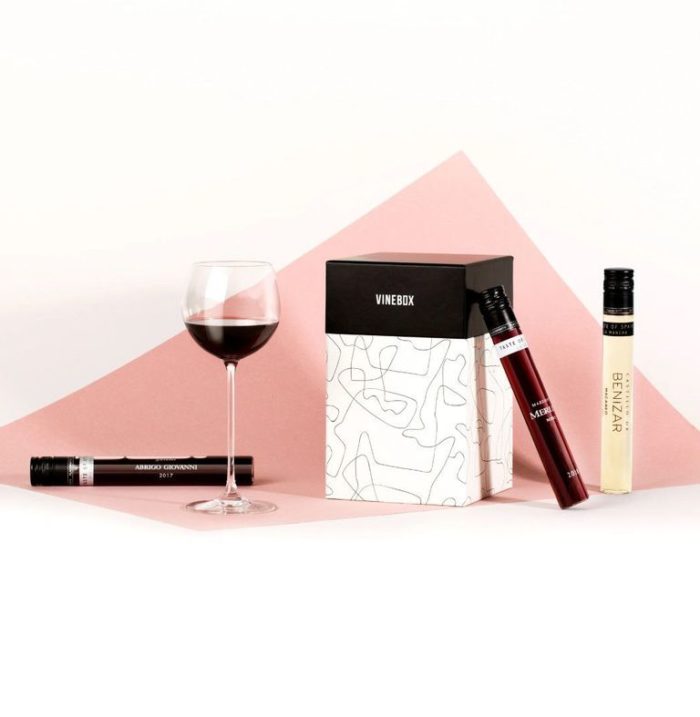 Give her the gift of wine customized to her preferences and packaged in an absolutely adorable set of single-serving glass vials. This can be the best gift for wife on valentine's day that you can consider.
6. Sign of Love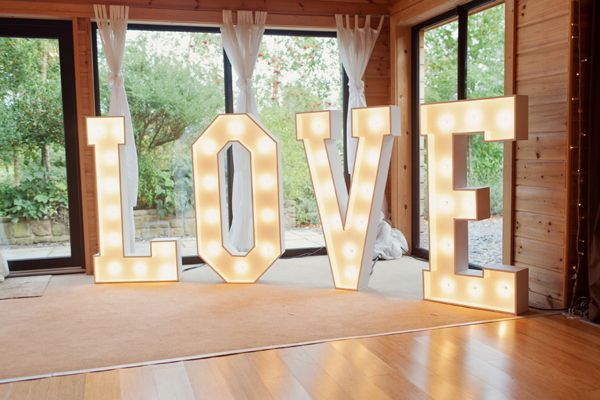 A neon light sign is a perfect accessory for the coolest wife in town. And if "love" is a little too sentimental for you, Iceagle also creates signs in various shapes, like hearts, clouds, and lightning. It all depends on how romantic she is. If you're seeking a valentines day gift for wife, don't overlook this alternative.
7. Discovery Set of Eau de Toilette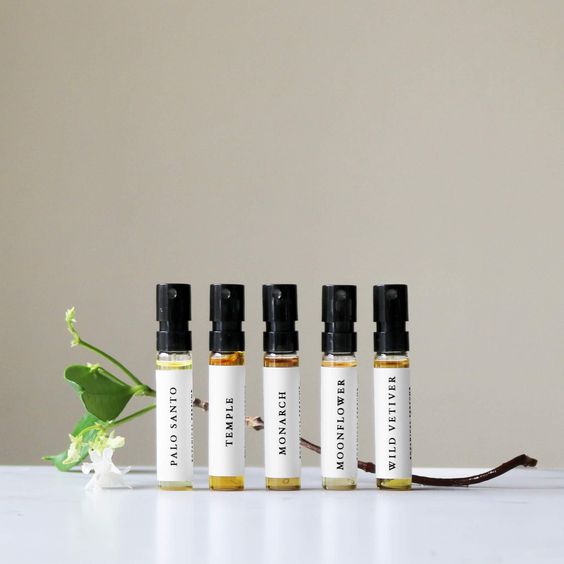 It's tough to commit to a single Diptyque fragrance. Perhaps Philosykos? What is Eau Rose? Nope, a favorite cannot be chosen arbitrarily; it must be all five fragrances at the same time.
These romantic valentine's day gift ideas for wife will melt her heart – while simultaneously making her the talk of the office!
What we love: These scents are like olfactory versions of works of poetry:
Palo Santo's aroma is similar to that of a cashmere blanket draped over a chair in front of a roaring fire.
Monarch: has a scent that is similar to the warm, luminous color of its wings.
Moonflower has a fragrance similar to that of a beloved lilac bush after it has rained.
Temple has a profound and venerable air, much like an aroma from another era. Similar to reminiscing about a different era while also loving the here and now.
Wild Vetiver is reminiscent of ancient juniper trees that are encircled by free-growing sagebrush in the high desert of Eastern Oregon.
8. Succulent Bouquet "Never Leave You" Succulent Bouquet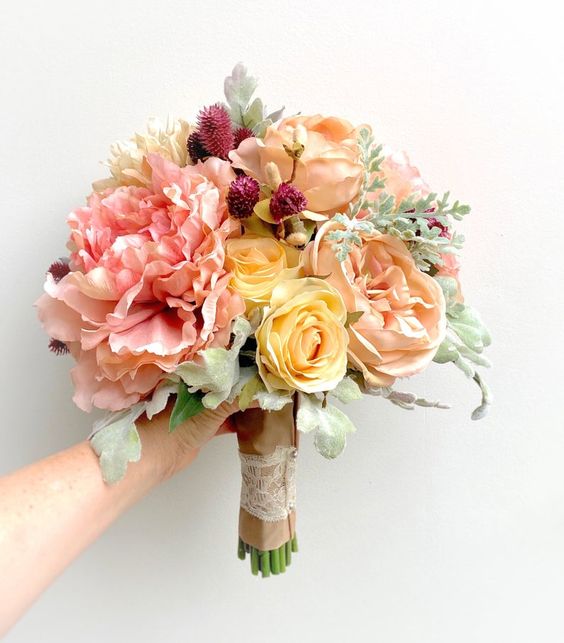 Forget the pre-made bouquets from the grocery; this is something special. The colors are stunning, and the succulent may be removed and re-potted as the blossoms begin to fade. If you need the best Valentine's day gift for wife, look no further!
9. Insulator for Wine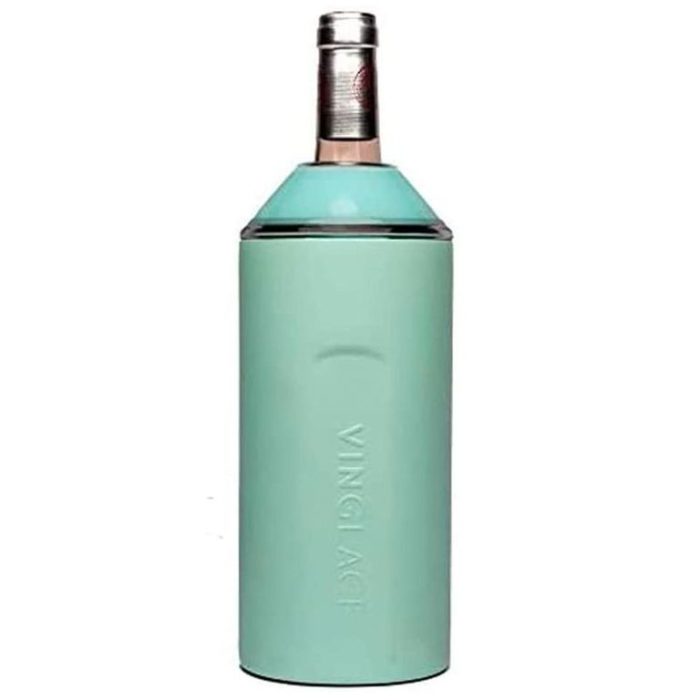 When you and your friends want to uncork a bottle of wine and nurse it till midnight, there will be no need to shift condiments around in the fridge, dig out a cumbersome ice bucket, or worse, drink it warm.
Romantic valentine's day gift ideas for wife
10. A mesmerizing candle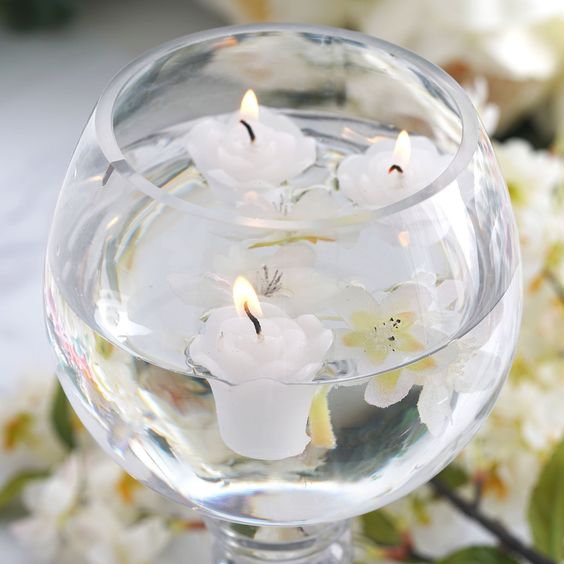 A Diptique fragrance is a time-honored gift — and for a good reason. The fragrances are distinctive but not overbearing. This zesty fragrance with floral undertones is ideal for a romantic everyday scent.
Additionally, you may discover a list of our top candle brands here. This item is the best gift for wife on valentine's day.
11. A toast to 'simply because'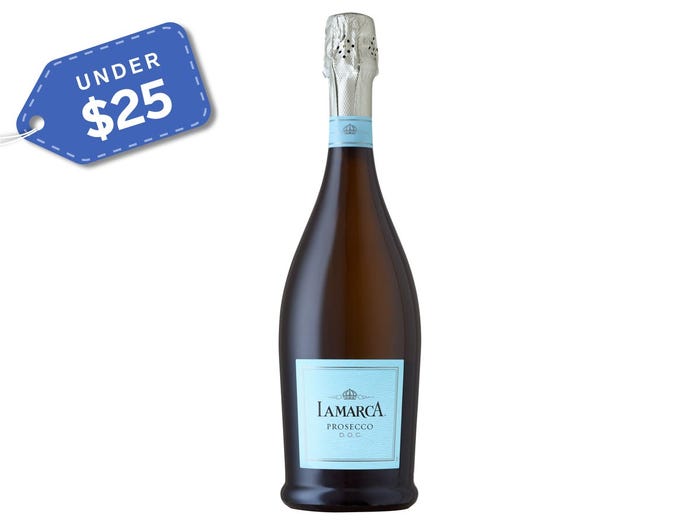 Celebrating someone you care about is an ideal occasion to crack open a bottle of champagne. This bottle is reasonably priced, and while it isn't the most opulent present on its own, it pairs beautifully Valentine's day gift for wife with other items on this list.
12. A pair of unique earrings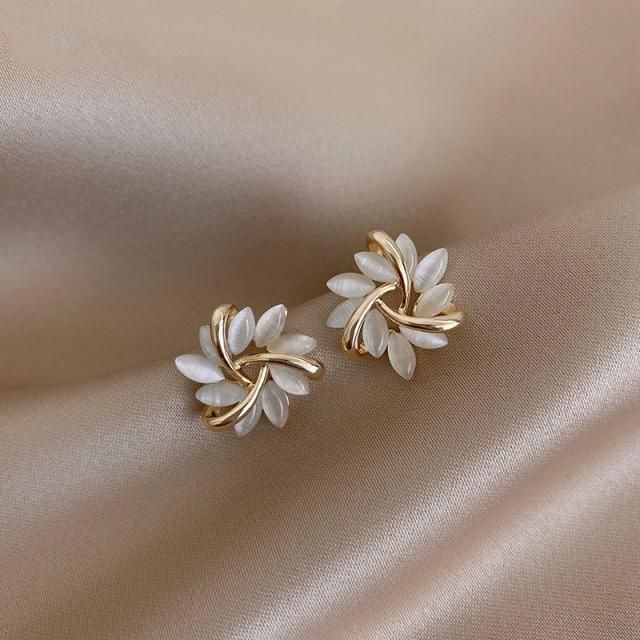 You cannot go wrong with a set of daily earrings for your wife. These romantic valentine's day gift ideas for her are available in various zodiac signs, which adds the perfect amount of personalization. Even if she isn't a fan of the signs, these are a very attractive, basic pair of studs.
13. A contemporary take on love letters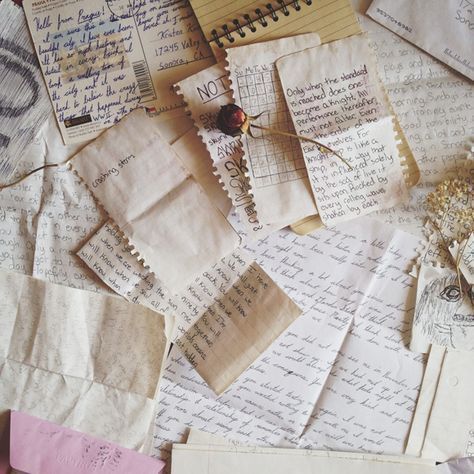 Compile a list of reasons why you adore your wife and tell her on your next date night. This small book contains 26 prompts ranging from A to Z that allow you to express your love and appreciation for her.
It's all bound into a tiny book she can cherish as a thoughtful keepsake for the rest of her life. This idea is one of the most awesome valentine's day gift ideas for wife you can get her on our list.
Sentimental valentines day gift for wife
14. An emotional map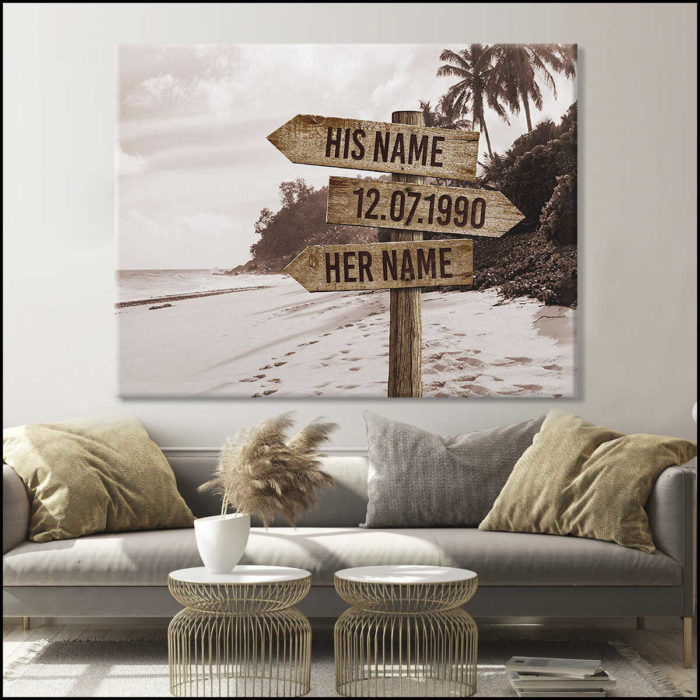 True love calls for truly unique Valentine's Day gifts. Create a completely unique map of one of her favorite locations for her. Choose your location and then begin customizing.
Grafomap allows you to choose the colors, put your own labels, and zoom in or out to create the best gift for wife on valentine's day.
15. A collection of your fondest recollections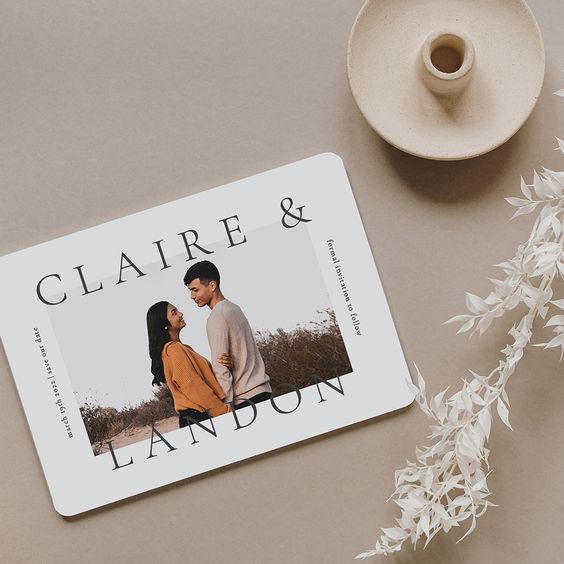 Even though it's become so easy to flick through old images on Facebook and Instagram with your phone, there's something special about holding a tactile photo book in your hands.
These are excellent to keep around the house and flip through occasionally to be reminded of the memories therein. This Valentine's day gift for wife is a special way to showcase the best moments and memories with your loved ones.
16. A considerate item of home decor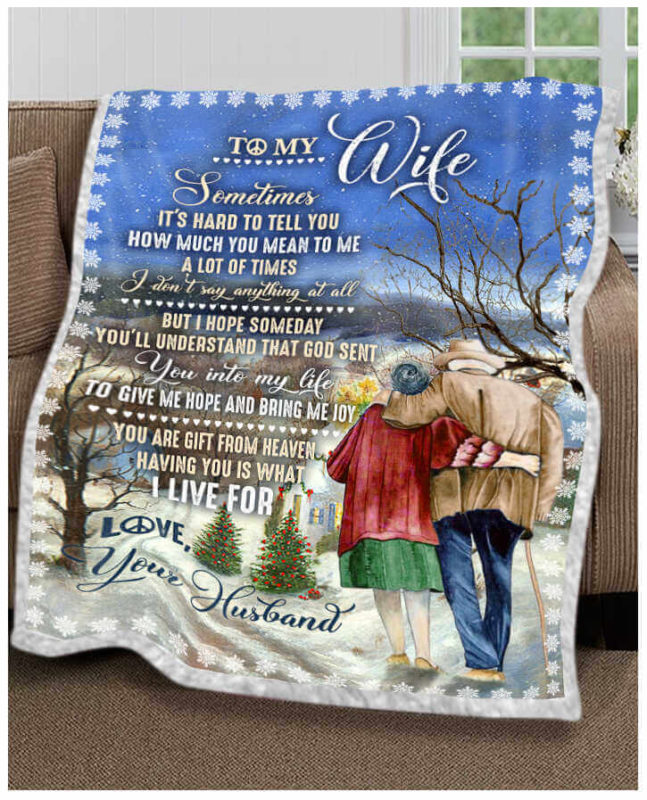 Give her a sense of love with one of these lovely blankets hand-embroidered with messages, a couple of pictures, and a dream house. These colorful blankets are truly one-of-a-kind;
They'll look fantastic in your home and are certain to spark conversation. This touching piece can be a Valentine's day gift for wife that melts her heart.
17. A wireless printer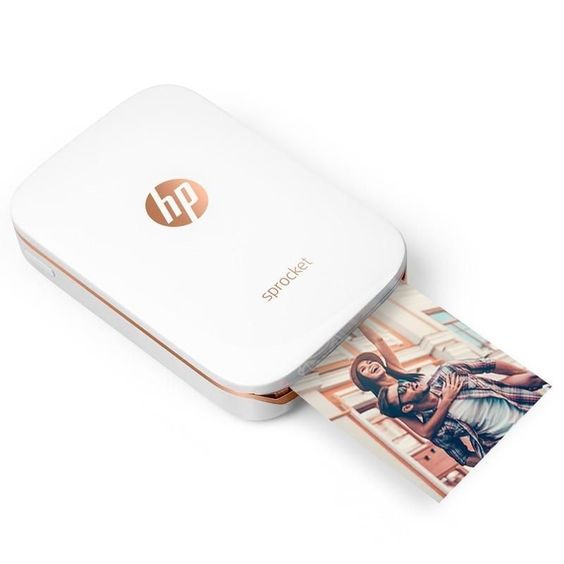 Time is slipping away to order for the best Valentine's Day gifts. If your wife is constantly photographing occasions on her smartphone, she will adore the option to turn those snapshots into tangible copies.
All she has to do is connect her phone through Bluetooth to the printer and instantly print her favorites as actual prints that she can hang or frame. To get her started, choose a favorite photo of the two of you and add an additional special touch.
What we love:
The print quality is amazing for a portable device.
Because it's made of a particular material, there's no need for ink or dye cartridges.
Through the use of the app, augmented reality elements and image editing can be accessed.
However, the print speed is pretty sluggish, and Bluetooth is the only connection method available.
18. Reminiscences on a nostalgic walk down memory lane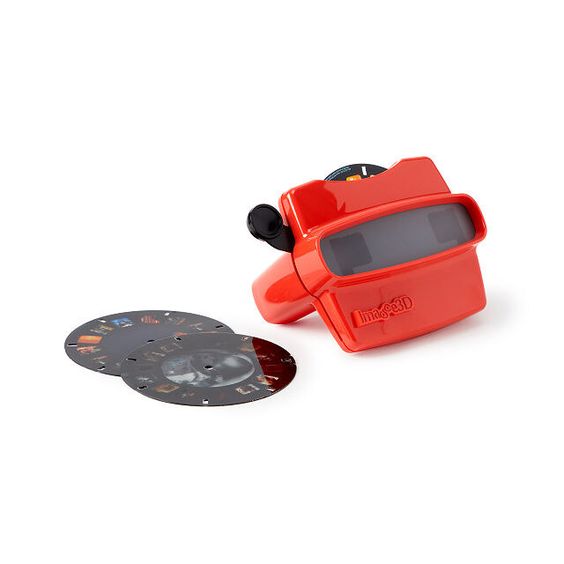 With a reel viewer similar to the ones you had as a child, dive headfirst into some memories. Personalize the reel by including images of your favorite memories.
It's an incredibly enjoyable method to reflect on the past and is certain to make you and your partner feel emotional. Late romantic valentine's day gift ideas for wife like this one are a great way to express to your loved ones how much you cherish them.
What we love:
It was an extremely uncomplicated method to acquire the reel viewer and place an order for the reel.
It is wonderful to have the ability to construct unique reels for memorable life moments with your significant other, a member of your family, or other people.
>>> Maybe you love: 30+ Best Ideas Luxury Valentine Day Gifts For Girlfriend
Unusual Valentine's Day Gifts For Wife
19. A beginner kit for pottery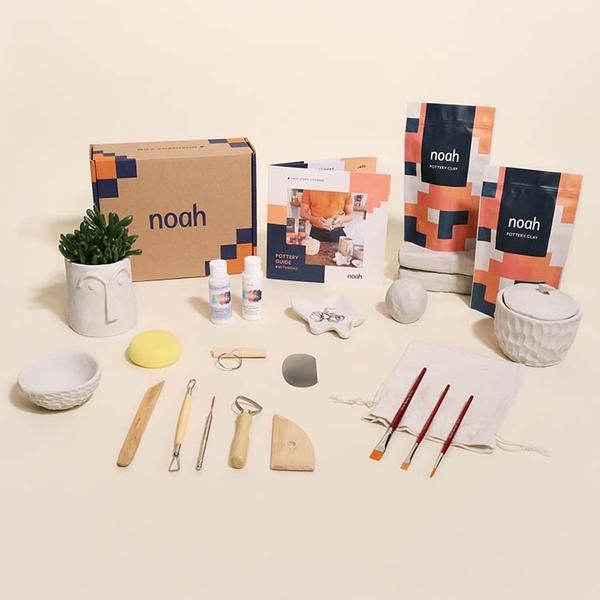 If your wife is crafty, this starting kit may help her discover a new passion for ceramics. Each kit includes 2 kilograms of air-dry clay, sufficient to create two distinct artworks.
If you're looking for a cute Valentine's day gift for wife, then search no more! She can choose from various projects, including planters, ring dishes, and vases.
What we love:
If this is something you've never done before, it comes with everything you could possibly need, as well as directions that are really useful.
This an intriguing idea for a date night with the two of you, which does not require any more supplies.
20. A charming, personalized gift box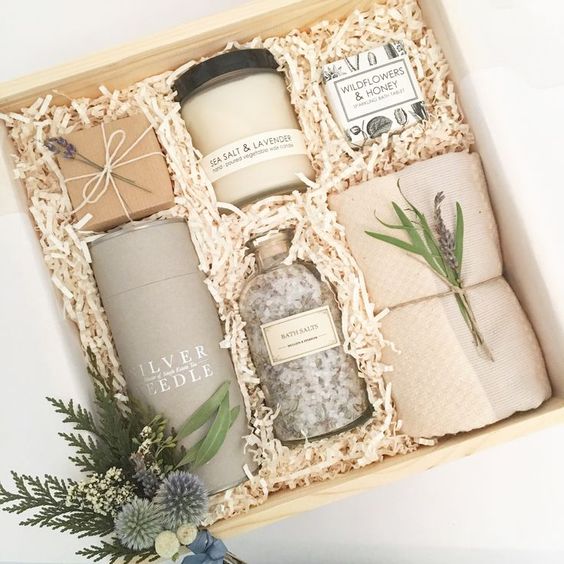 Express your love with luxurious Valentine's Day gifts that feel anything but last-minute. The box doubles as a greeting card, which you may personalize with your own photographs.
Then you can choose two little presents from a selection of curated items such as Sugarfina sweets or fragrant soap. It's a little Valentines day gift for wife with plenty of room for customization.
21. Our Love Story Custom Print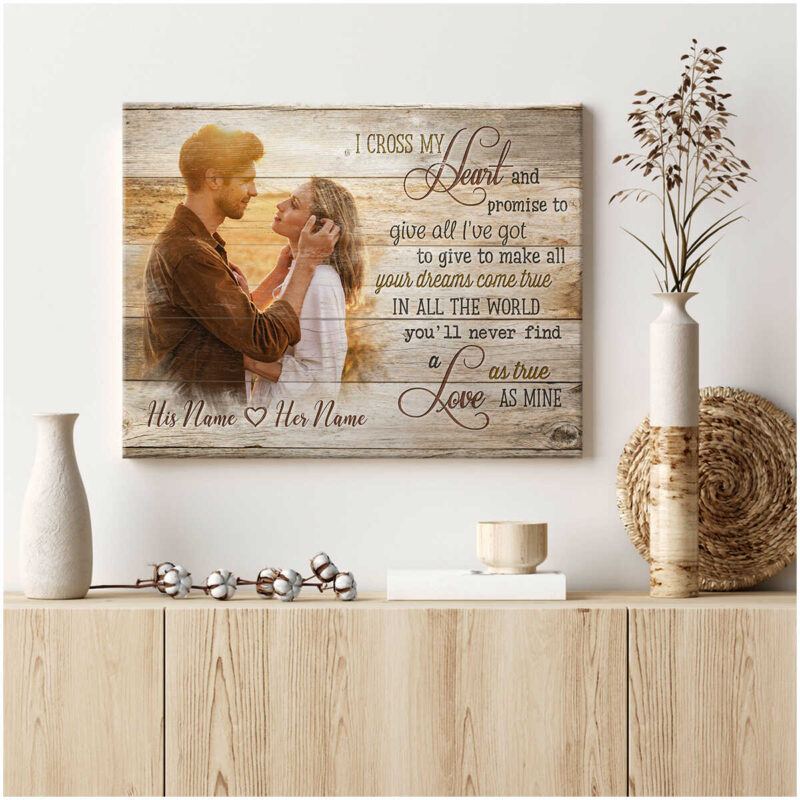 A canvas print might be an impactful Valentine's day gift for wife in the digital age. A photo plaque commemorating significant moments in your relationship with a personalized name and date is more romantic than a dozen roses. This is an excellent present for your wife to display at your cozy house.
Food and beverages Valentine's day gift ideas for wifes
22. A recipe journal with blank pages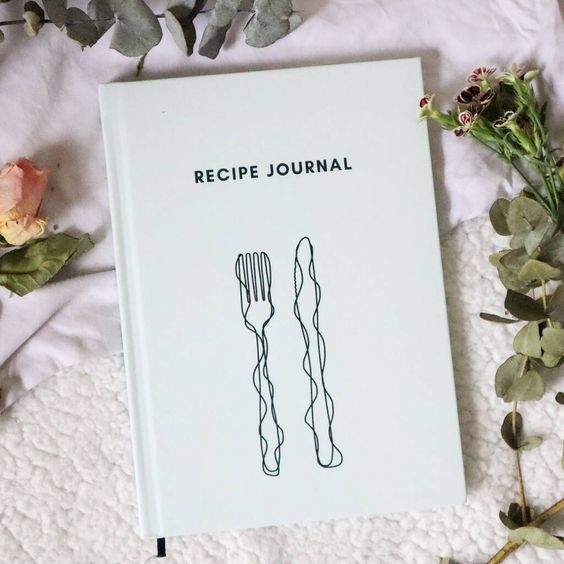 Whether it's a family recipe or a new dish to try, this recipe journal keeps track of all of her delectable creations and favorite places.
With this best valentine gift for wife you can keep track of all your breakfast, lunch, dinner, and treat recipes in one location.
23. A delectable confection for memorable occasions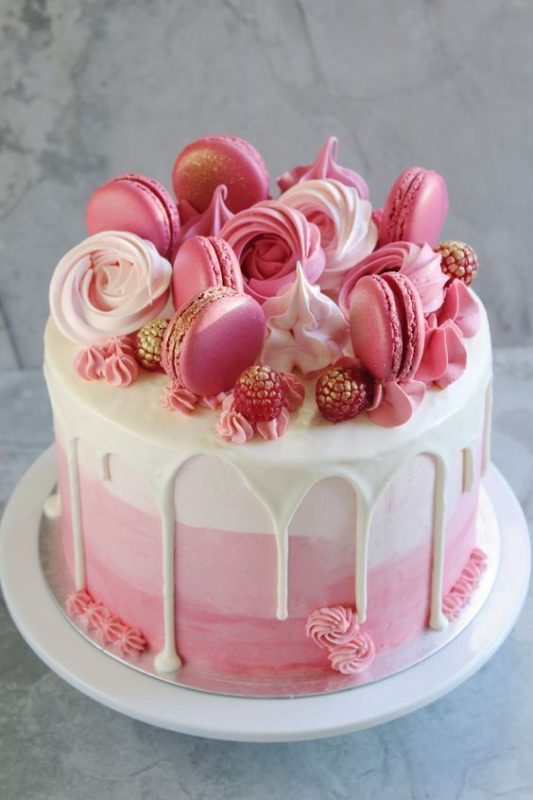 With a delectable cake, congratulate her on her special day or a significant accomplishment. A delectable sweet cake will make her fall in love with you again.
These cakes were among the products we tested that made our list of romantic valentine's day gift ideas for wife.
24. A cookbook that will serve as inspiration for her next cheese platter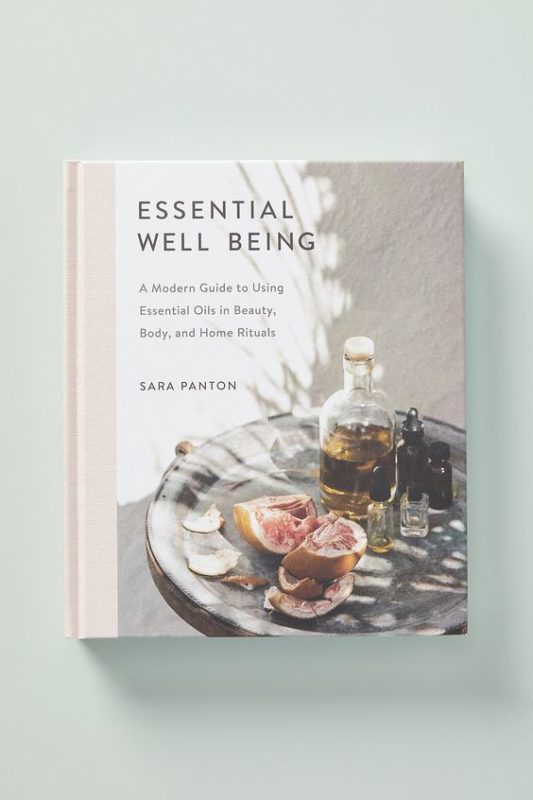 Although she is already the hostess with the mostest, she will welcome some ideas for improving her already-famous cheese platters and charcuterie boards.
This book is jam-packed with party-ready dishes, as well as the ideal meat and beverage pairings for each plate. This is a gorgeous Valentine's day gift for wife who are loving cooking.
Read more: Stunning Valentine's Day Gift For Sister They Will Definitely Love In 2022
Self-care Ideas Of Valentine's day gift for wife
25. A famous four-piece collection of face masks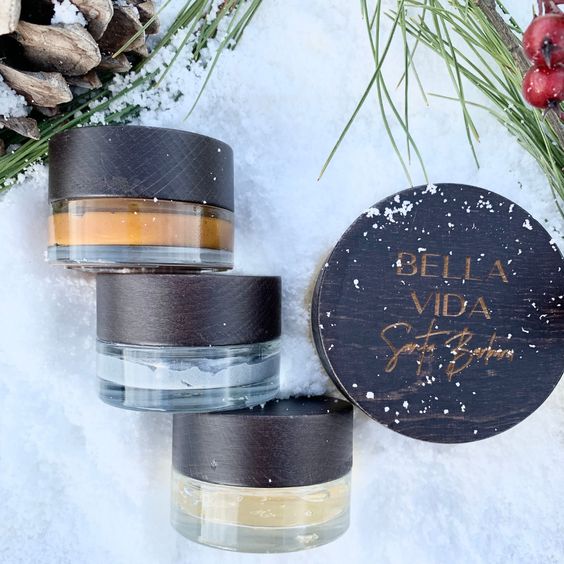 Treat your spouse to fresh and cult-favorite face masks formulated with premium ingredients to address any skincare concerns. The four-piece mask kit is ideal for hydrating, exfoliating, soothing, and tightening all skin types. If you need a thoughtful Valentine's day gift for wife, don't pass up this item.
What we love:
The texture is really calming and soothing to the skin, and it genuinely brings out the glow in your complexion.
This solution contains vitamin C, which helps to rejuvenate tired skin and give you a complexion that is bright and glowing.
26. A new and intriguing read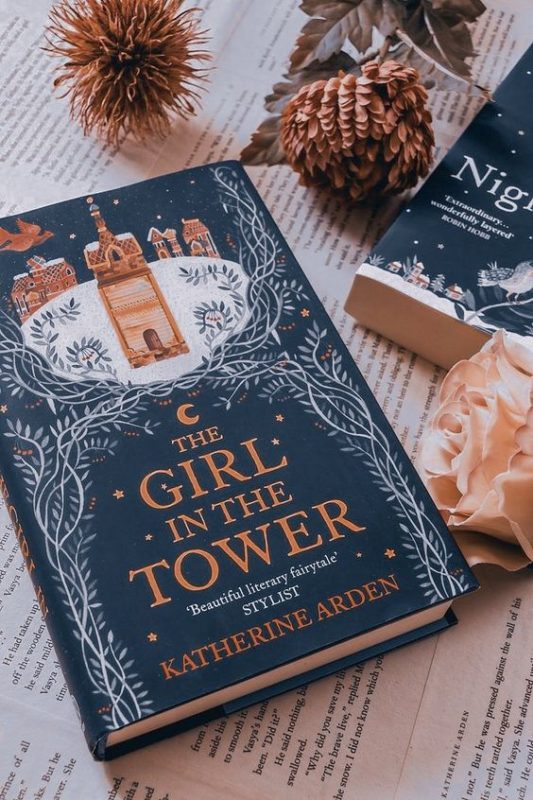 True Valentine's Day gifts are those that demonstrate you remember her little passions. Give your wife the pleasure of getting lost in a book. Each month, Book of the Month curates some of the best new readings and delivers your selection as a hardback to your door.
It's an excellent way to discover new books and authors. If you need funny stuff for valentine's day gift ideas for wife, these books are a fantastic choice.
27. A luxurious exfoliant that helps maintain smooth skin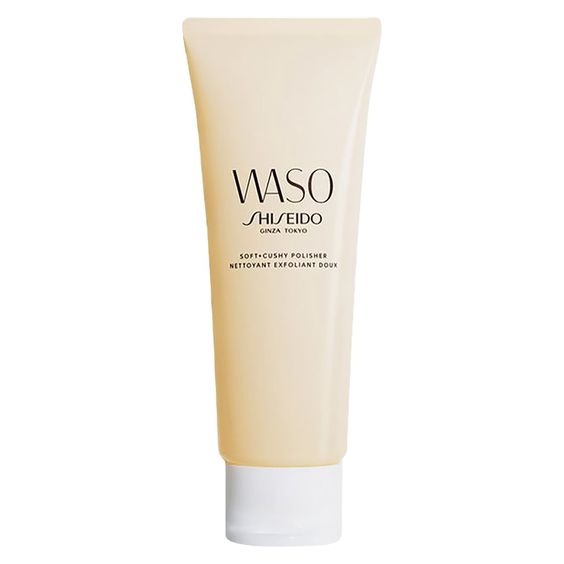 Necessaire's clean beauty products are packaged in stunning, simple packaging that looks as amazing in their bathroom as it feels on their skin.
This gentle exfoliant will assist them in permanently shedding dry winter skin. This item is a great Valentine's day gift for wife.
28. A relaxing essential oil mist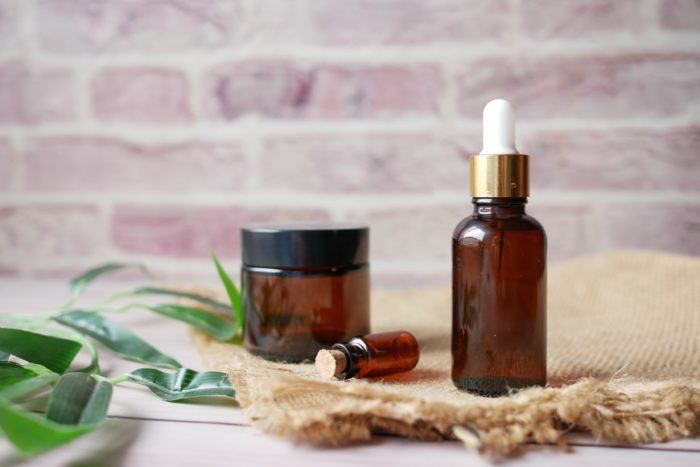 The relaxing effects of lavender, chamomile, and frankincense are respected. With this mist, provide your partner with all the tools needed for a peaceful night's sleep.
It can be used as a mist or pillow spray to help alleviate stress and promote deep relaxation. This idea is one of the most awesome valentine's day gift ideas for wife you can get her on our list.
29. A candle with a message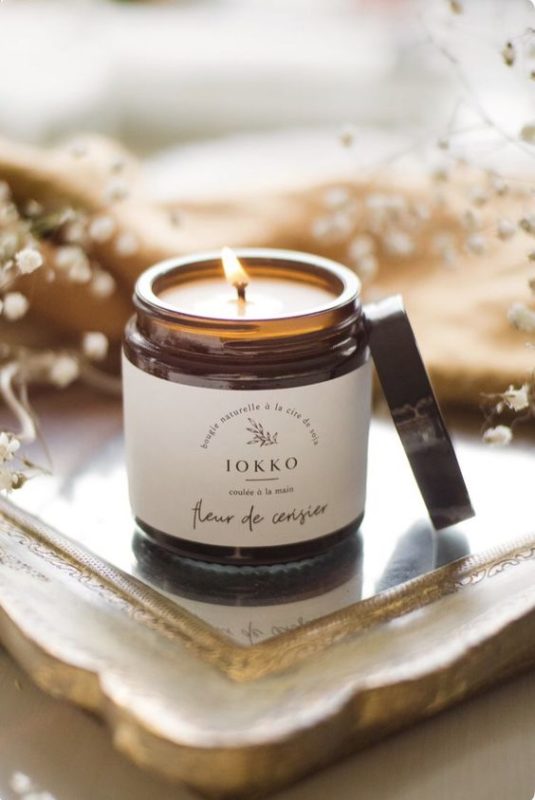 On your upcoming date night with her, light this massage candle and enjoy the moments of love together. This candle is scented with plum blossom petals and leaves, luscious plum fruit, and crushed currant.
Create the right mood with your Valentines day gift for wife with a variety pack of candles and disappear into the comforting aroma they create.
>>> Read more: Top 25 Easy Valentine Gifts for Grandchildren to Thrill Kids
February 14th is rapidly approaching! Are you serious? Why don't you warm her heart this year with a selection of Valentine's day gift for wife? Our guide includes everything from traditional sweets to one-of-a-kind bespoke gifts. Therefore, ensure that Valentine's Day 2021 is ideal for anyone you celebrate with.