Your wife is a wonderful woman on earth who deserves the best love and care. But when it comes to fun gifts for wife, it's not easy to find the best piece that can win her over. That's why we've rounded up a list of standout fun presents that tend to leave the best impression on her. Revise Oh Canvas's archive below to surprise your endearing woman with a stunning gift on her birthday, Valentine's Day, Christmas, or any other occasion.
Fun gifts for wife
1. Zodiac Constellation Necklace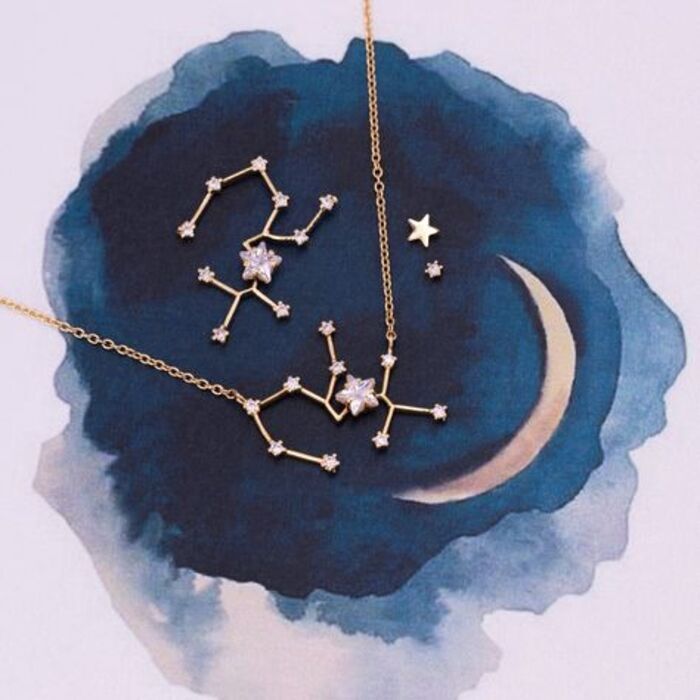 A charming gold-filled piece of jewelry is sure to catch her eye. Go custom by entering her sign and selecting the required length when placing an order. This necklace will add an elegant touch to any of her outfits, from weekend dresses to office clothes.
2. Custom Portrait Keychain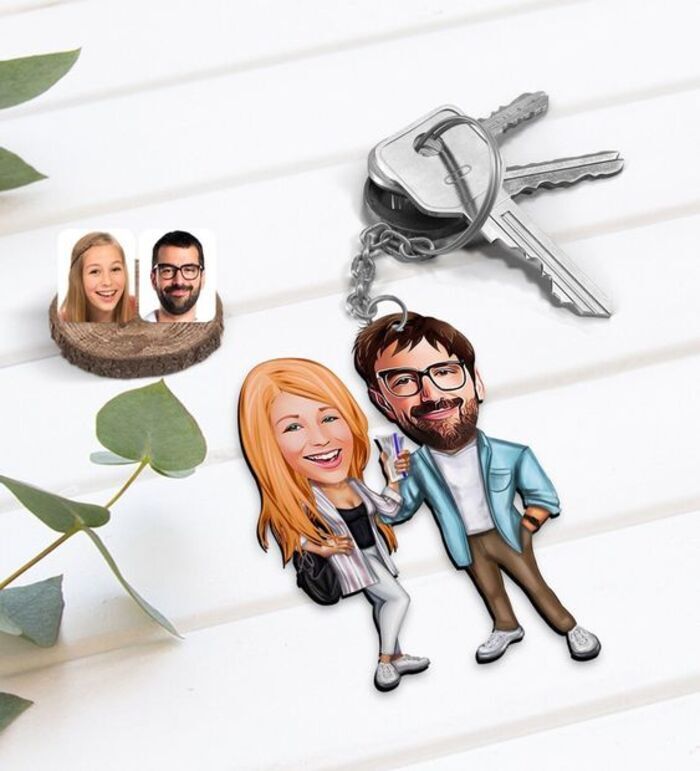 On the hunt for other fun gifts for wife birthday? A custom portrait keychain is an excellent idea to make her day. Your wife will treasure it for years to come, whether you choose a photo of the two of you or one of your wife and your children as the centerpiece.
3. Empowered Women Wine Glasses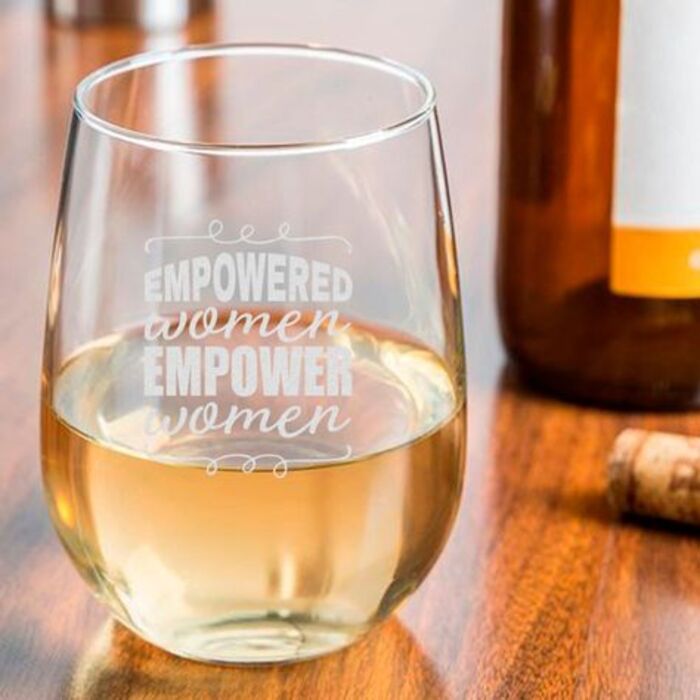 These glasses, hand-crafted with inspirational phrases "Empowered women", are perfect presents for her upcomming birthday. She can use them for romantic dinners with you or let them be stunning decorative pieces. They will satisfy her at the very first look.
4. Indoor Bonsai Tree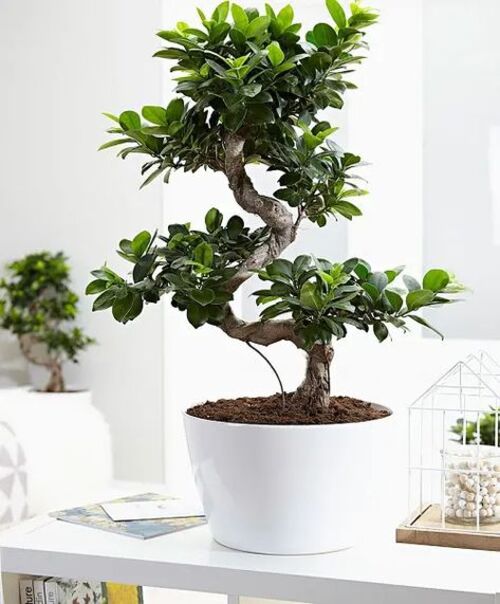 Spruce up her living space with a bonsai tree that won't take up much room yet is ready to brighten up any corner. She'll love how it blooms beautifully when the spring comes. One of the unique gifts for her birthday that you can consider giving her.
5. Bottle Stopper Garden Kit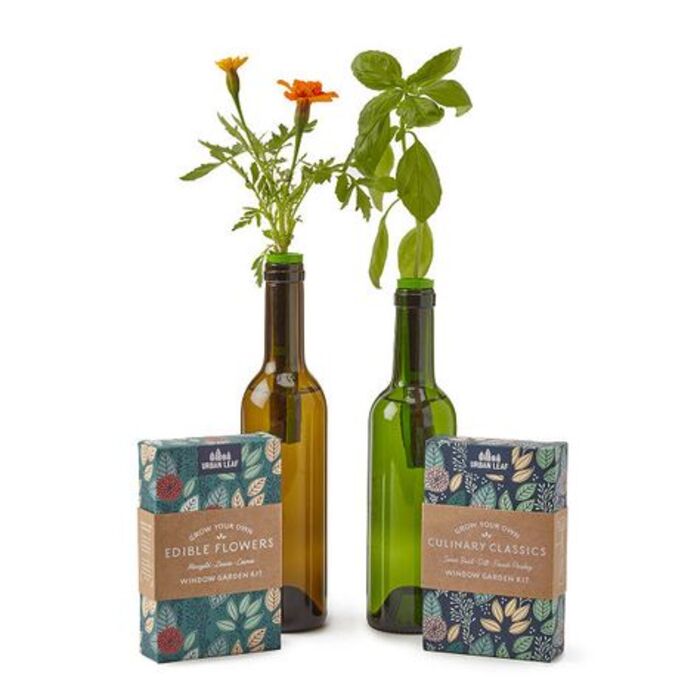 Does your wife have a green thumb? If so, she'll love having this creative garden right in her home. This kit is not just an excellent present idea; it's a practical way to recycle her used wine bottles. It only takes about two weeks for fresh herbs or edible flowers to grow from a single-seeded capsule. She's about to get both a garden for clean vegetables and a charming decorative item.
6. Personalized Name Canvas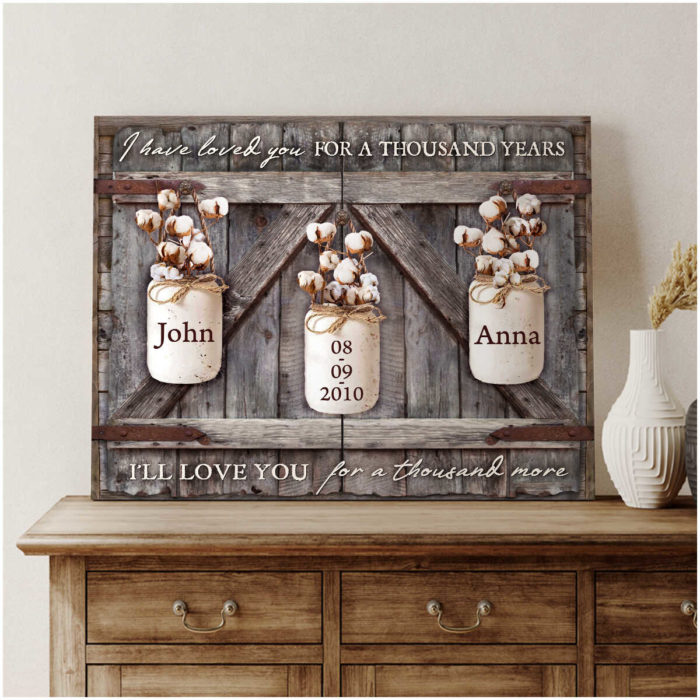 It's excellent to give your spouse a fun canvas gift on her birthday. With the names of both of you, an anniversary day, and the sweet quote "I wish I met you sooner so I could love you longer", this print is sure to win her over. You're bound to see a happy smile on her face when unwrapping this gift from her husband.
7. Jade Crystal Facial Roller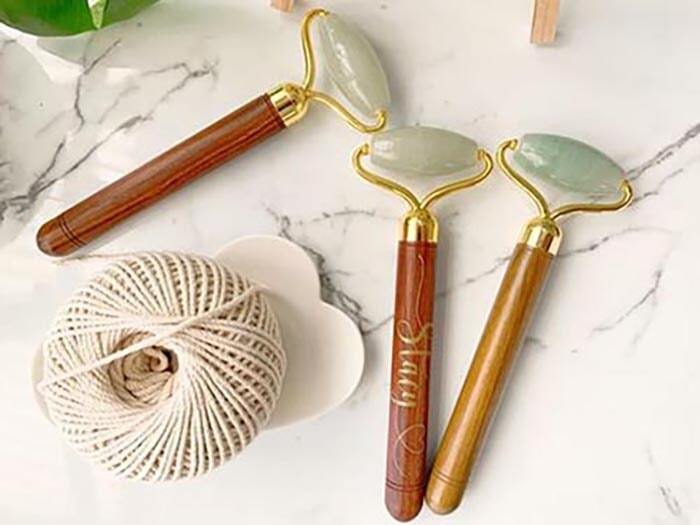 Give her this jade crystal face roller to keep your wife's skin looking its best all year long. She'll reach for it every day because it's designed to massage away tension and ease stress. To take this gift to the next level, opt for a personalized one with her name on it. She'll feel more loved and special.
8. Gift Box Subscription
Surprise your wife on her birthday with a gift box of her favorite pieces. They can be skincare products, her favorite snacks, sweets, or spa gift box. She'll love these thoughtful gifts that suddenly arrive at her door every month since her birthday party.
9. Wine Cork Holder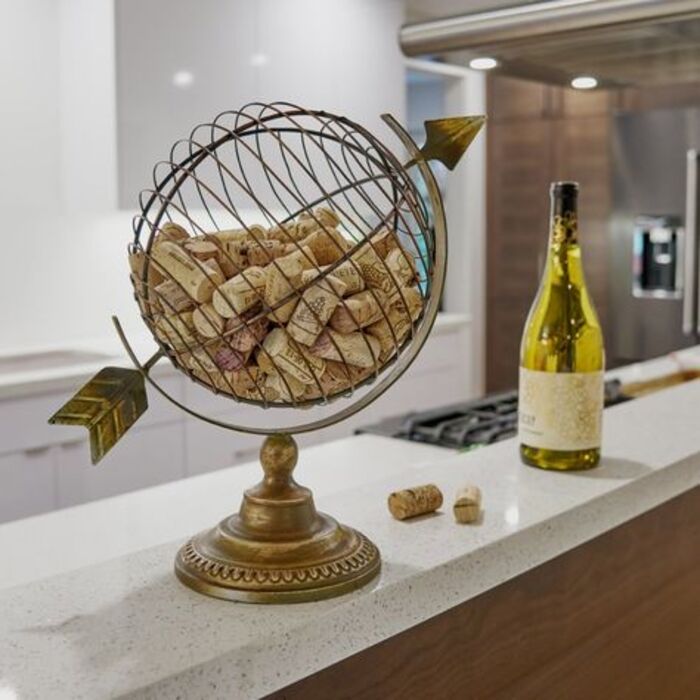 This unique wine cork holder is a great way to spruce up your home's decor. It's also a sweet keepsake that preserves meaningful memories of you and your wife. From now on, she'll have an amazing way to commemorate the upcoming special occasions.
10. Chocolate Truffles Kit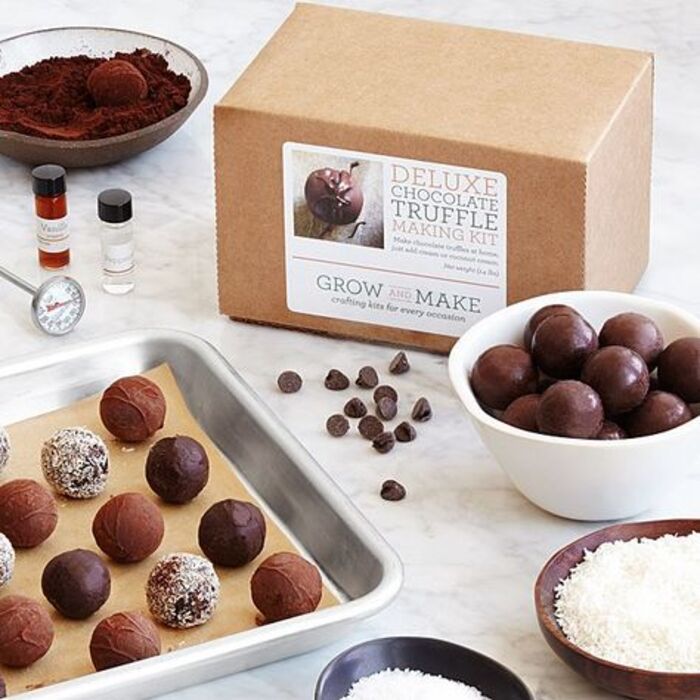 How sweet it is to give your wife a DIY truffle kit to commemorate the holiday! With this gift, you can satisfy her craving for sweets. Both of you will have a romantic time, making chocolate truffles and enjoying them together. It's an adorable way to spend Valentine's Day with her.
11. Custom Phone Case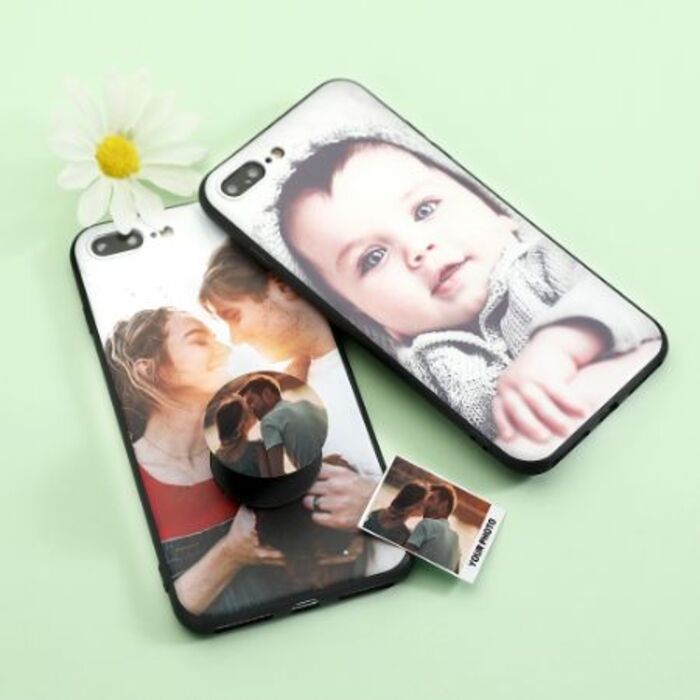 Tell your life partner how much she means to you with these personalized phone cases. They are unique gifts for wife that can be customized with photos, names, sweet messages, and more. Every time she uses her phone, she's happy seeing your lovely touches on the case.
12. An Indoor Garden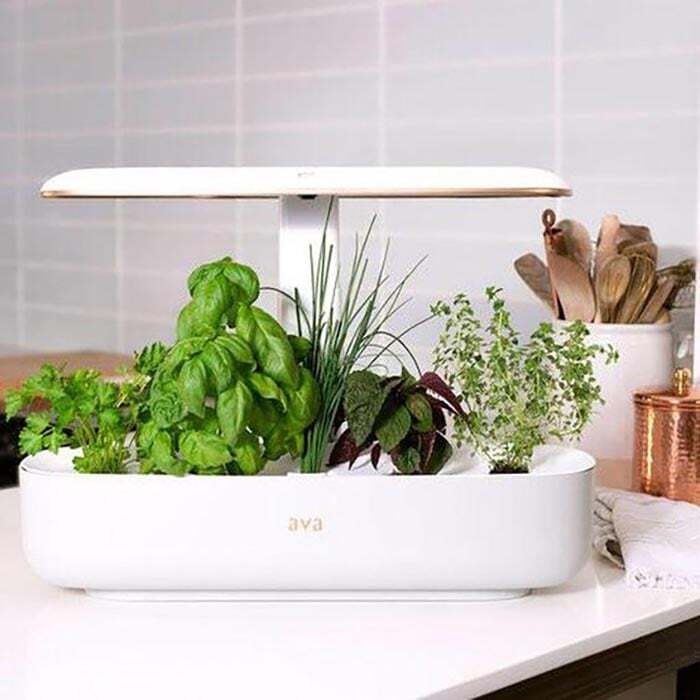 We'd like to introduce you to this charming indoor garden, one of the fun gift ideas for wife who loves growing her own plants. Everything from herbs and vegetables to fruits and flowers is grown in this app-controlled smart garden. This automatic watering system performs its best role when it comes to fresh flavors, vibrant colors, and relaxing scents for the kitchen.
13. Custom Photo Canvas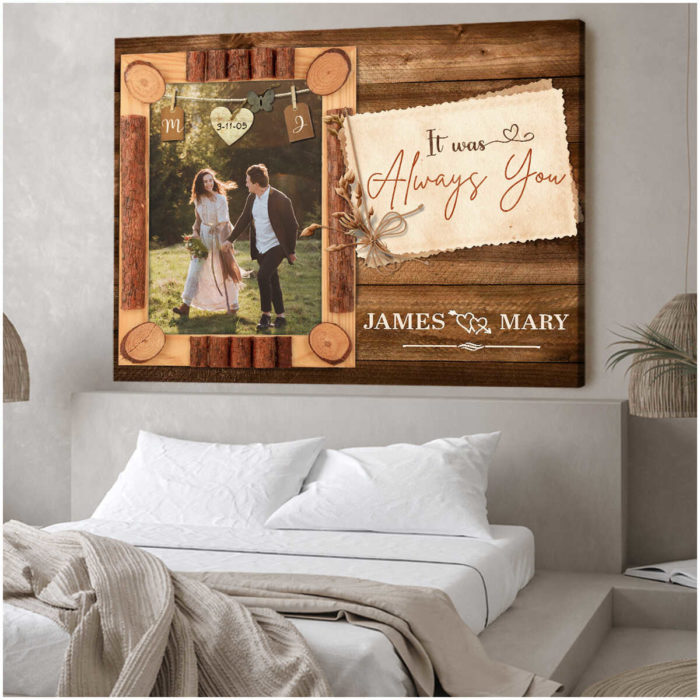 You can't go wrong with custom canvas prints while finding fun gifts for wife on Valentine's Day. Personalize a lovely canvas with your favorite photo, names, memorable dates, and touching quotes. It'll become the best present that she's received so far.
14. Charming Serving Board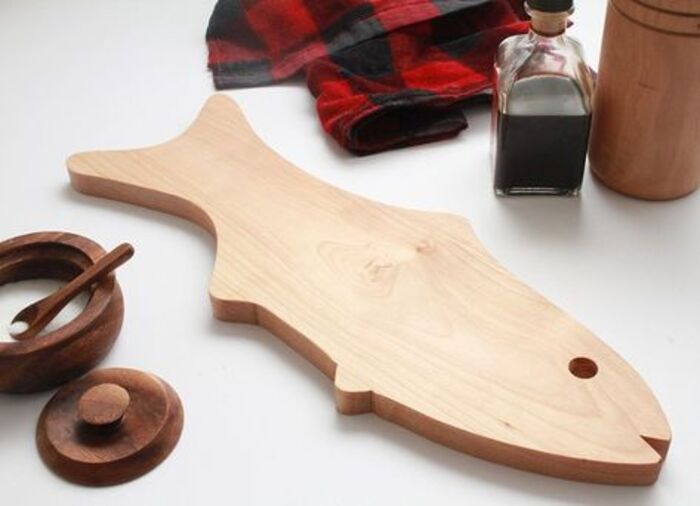 This serving board is a one-of-a-kind gift for home furnishing that results in a smile on your wife's face. Serving food on this custom board is both entertaining and practical. For being helpful and memorable, this gift will earn itself a place of honor in your lady's kitchen.
15. Bouquet Subscription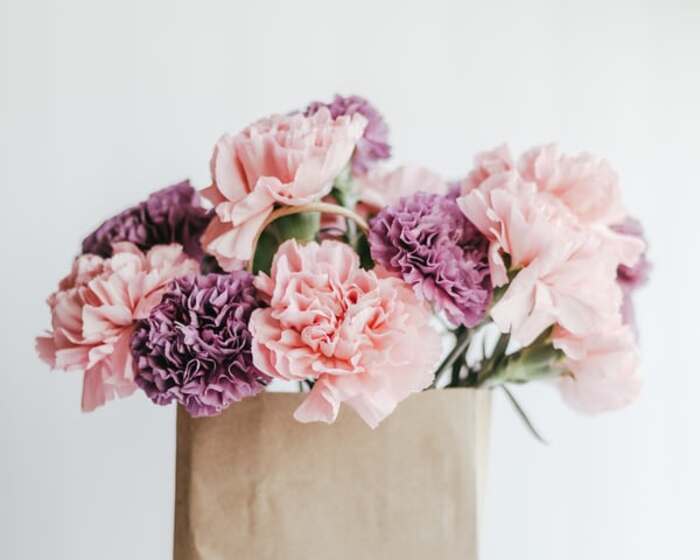 When it comes to fun Valentine's Day gifts for wife, nothing beats fresh flowers with a lovely note from you. Opt for a fast flower delivery service that can surprise your wife with her favorite farm-to-vase blooms. It's now possible for her to enjoy a lovely bouquet on holiday and every month after that.
16. Hot Sauce Gift Pack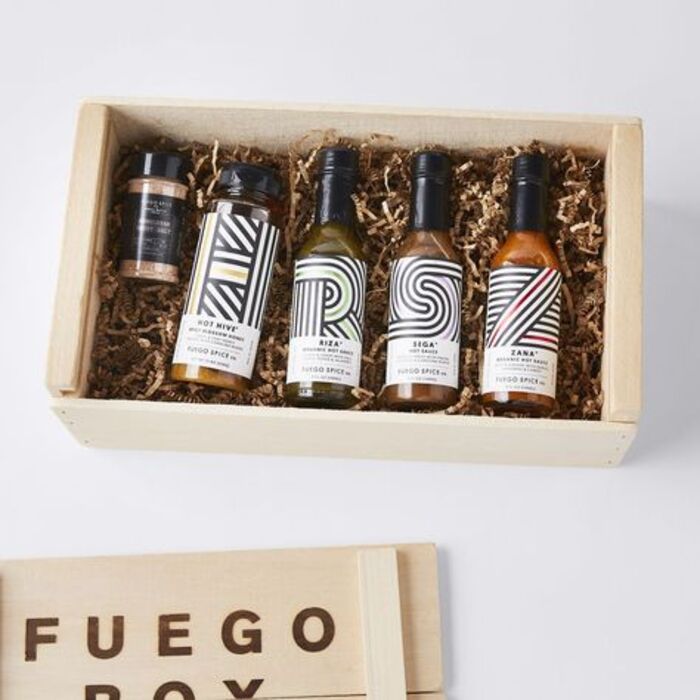 Is your wife a home cook who's fond of different hot dishes for her family meals? If so, she'll be pleased to receive a hot sauce gift pack to help her conquer new recipes. Bottles of black truffle sriracha, ranch, or Buffalo won't go unnoticed. They're sure to be fun Valentine's Day gifts for wife that she'll appreciate.
>>> Read more: 31 Cool DIY Gift For Wife Ideas To Make Her Day
17. Pet Portrait Necklace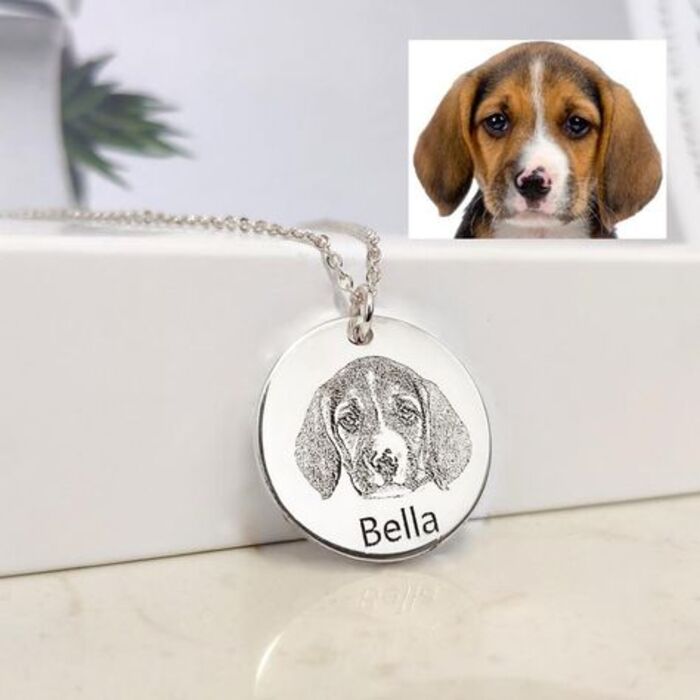 It's an adorable gesture to give your lady a pet portrait necklace on this big holiday. A gold, rose gold, or silver necklace personalized with the name and photo of her furry child is the key to her heart. She'll treasure this memento present for a lifetime.
18. Birth Month Flower Grow Kit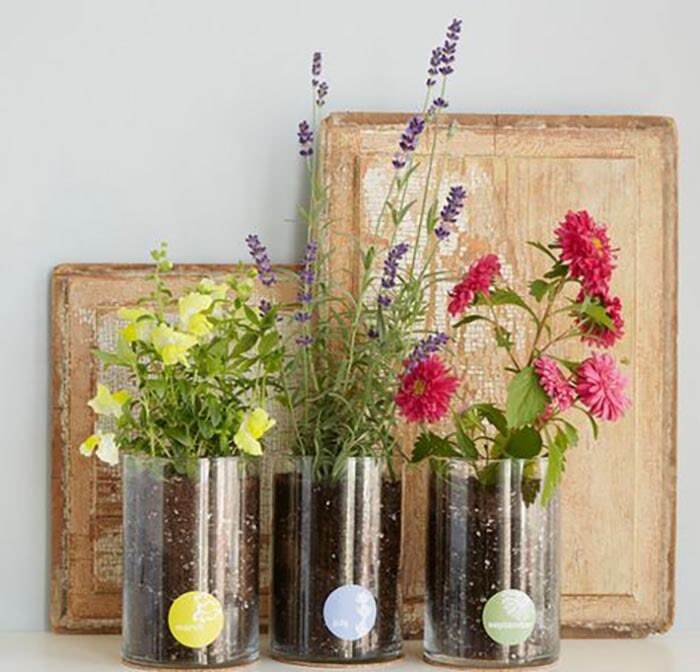 With this birth month flower package, you may give her cheerful, relaxing moments growing her own blooms. She'll receive the flower seeds and necessary supplies to create her small garden. You can also choose to give her the flowers that reflect your anniversary month or your child's birth month as a sign of your affection. They're excellent fun gifts for wife that show how thoughtful you are.
19. Whiskey Decanter Set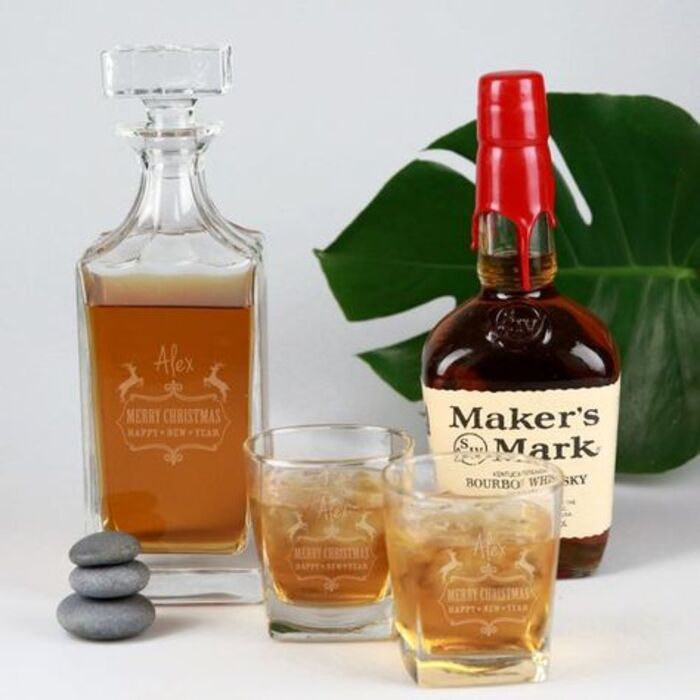 It's not just men who enjoy whiskey, and this engraved whiskey decanter set will show her how much you understand that. From now on, you and your spouse will commemorate special occasions and holidays using this set. It's where romance and understanding begin.
20. Premium Essential Oil Diffusers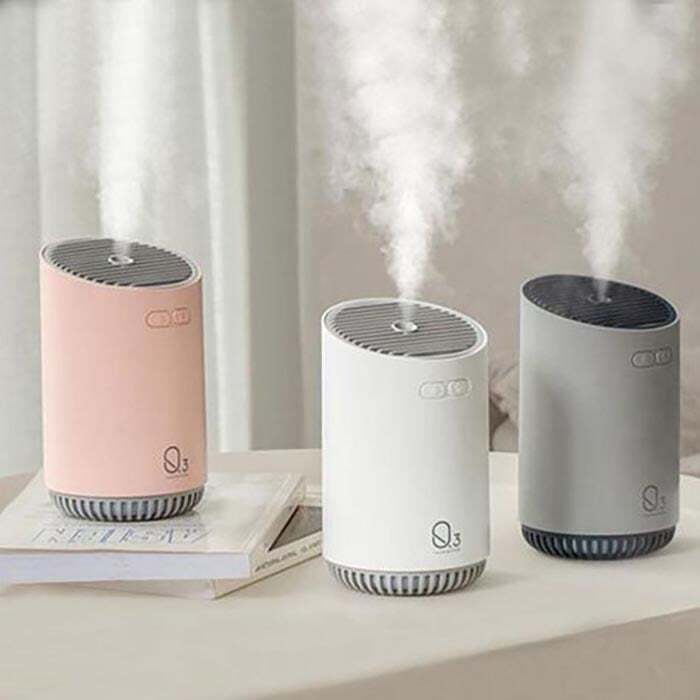 The high-quality essential oil diffusers will create a comfortable ambiance in her home. Opt for fresh, natural oil scents to help her relax to the fullest. In addition, she'll appreciate the fact that it doesn't take up a lot of space. These diffusers are brilliant, fun gift ideas for wife that she'll actually use.
21. Temperature Control Smart Mug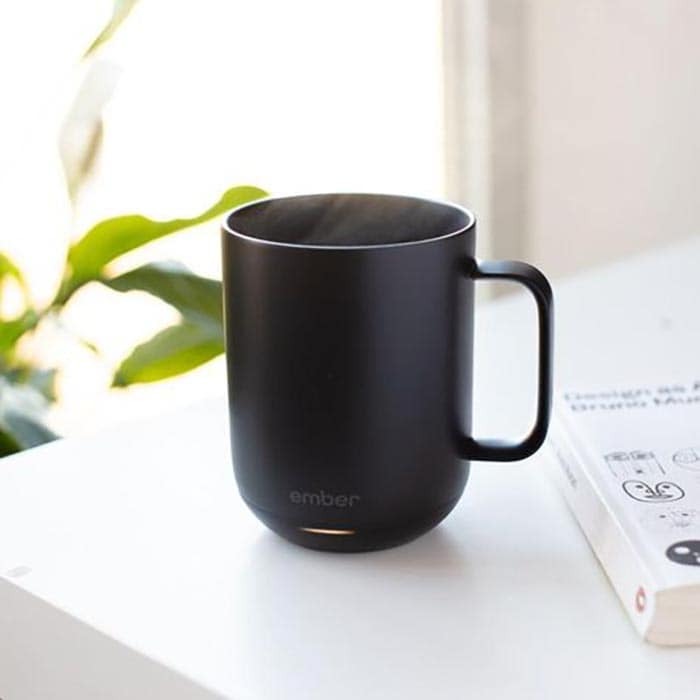 This battery-powered smart mug will keep her coffee at the optimum temperature all morning long. It helps her enjoy her drinks and reading experiences to the fullest. Giving a smart mug is such a thoughtful way to show how much you care about her.
22. Cat Eye Sunglasses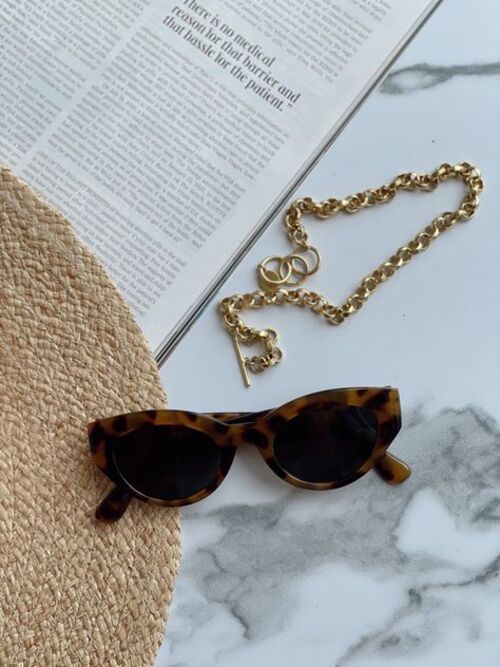 With these retro cat-eye sunglasses, you can keep your wife looking good while she's out and about. These fashionable sunglasses come in a variety of colors and styles, making her the center of attention in whatever place she enters. They are stylish, fun gifts for wife that won't go unnoticed.
23. The Adventure Challenge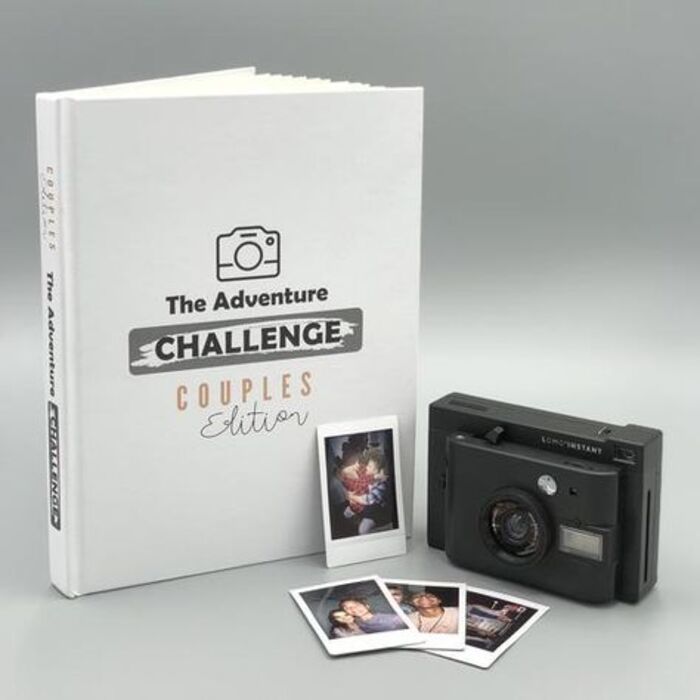 You can give your wife a year's worth of date suggestions as one of the fun Christmas gifts for wife. Scratch-off challenges for impulsive couples are included in this book. You'll have more time to enjoy your excursions now that you don't have to spend as much time arranging them.
>>> Read more: 28 Memorial Gifts For Loss Of Wife To Show How Much You Care
24. Silk Pillowcases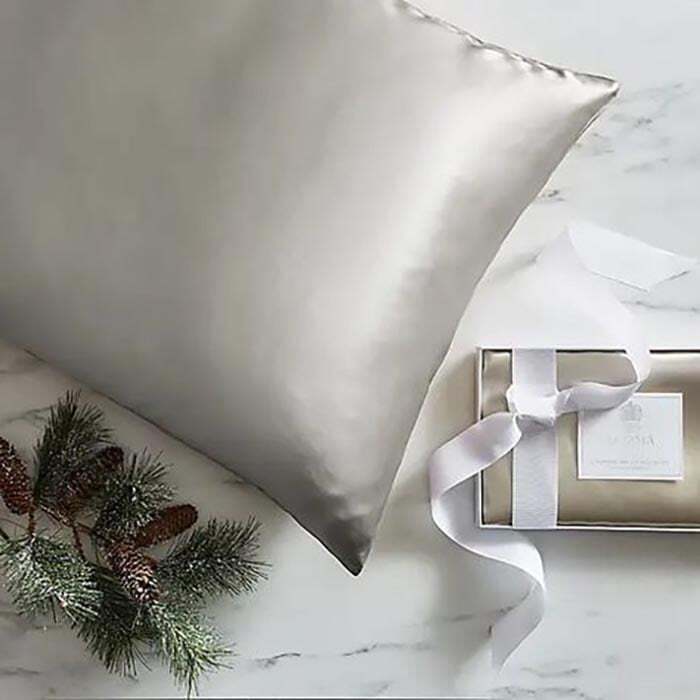 The silk pillowcases can make a big impact on her hair and skin appearance since they prevent friction. They are fun gift ideas for wife that tend to give her charming experiences. Using these pieces, she'll regret not knowing them sooner.
25. Ice Rollers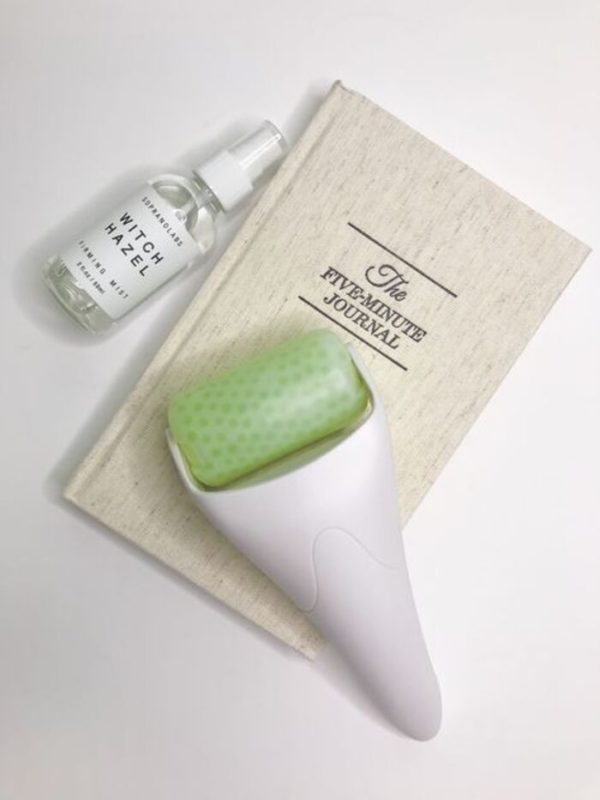 Ice rollers are supposed to increase blood flow, minimize redness, and lessen swelling. This skincare favorite can be stored in the freezer and used whenever she feels her skin is in need of a boost in the morning. Besides being unique gifts for wife, they're great ways to tell how much you care about your lady.
26. Jewelry organizer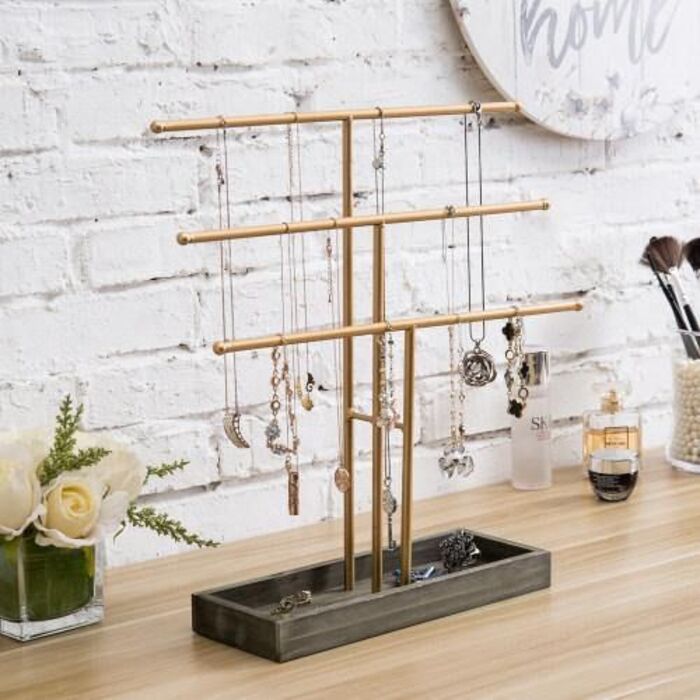 Your wife won't look up all over the house to find her pearl earrings once she has this jewelry organizer. It's super supportive in keeping all of her accessories, from long necklaces to tiny rings, in need. This piece will also be a charming decoration that spruces up her nightstand.
27. Personalized Cutting Board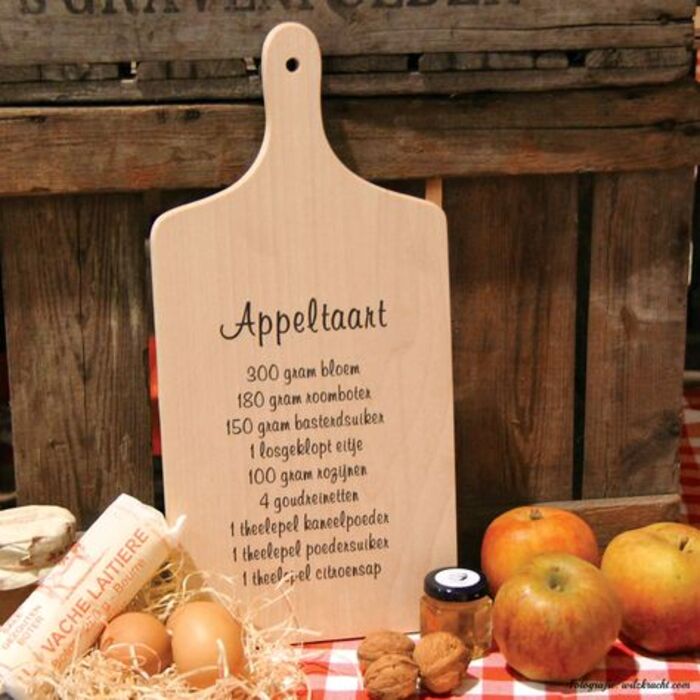 Your lady can preserve her famous handwritten family recipe with a personalized cutting board. She can use it for cooking or making it a lovely wall art decoration. This board will stand out among other fun gifts for wife who treasures sentimental objects from her past. It's also a thoughtful present that she'll treasure for years to come.
28. Custom pet canvas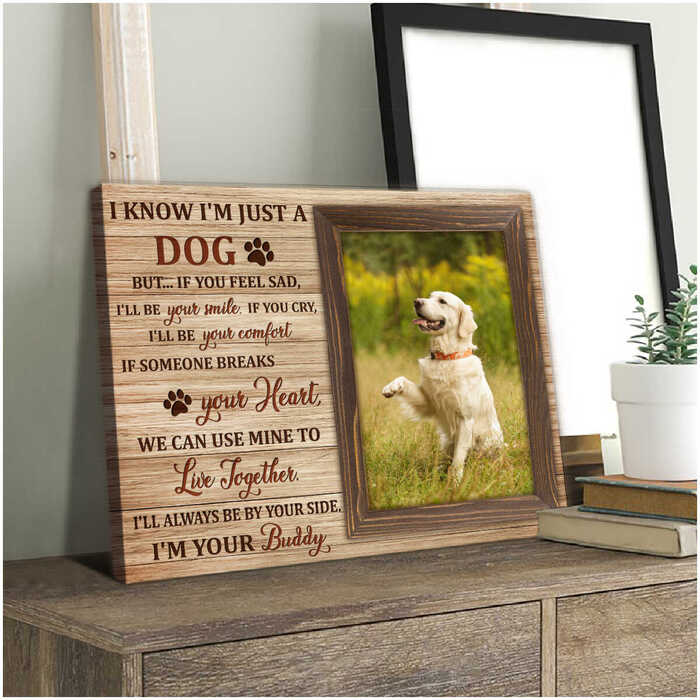 How adorable it is to give your spouse a custom pet canvas on "just because"! Personalize the canvas with her fluffy friend's photo, name, and sweet message. She'll make it a focal point in her room so that she can watch it every day.
29. Weekender Bag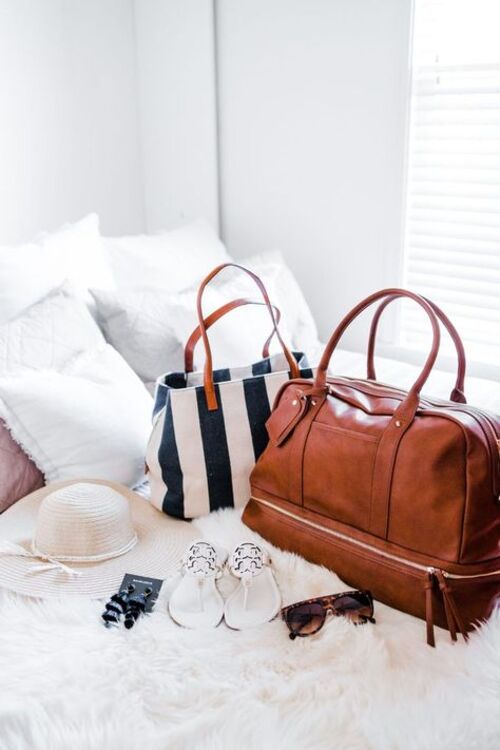 Women who enjoy getaways will appreciate this weekender bag. You could even organize a two-day getaway for both of you as a bonus to go along with this gift. Receiving this interesting gift from you, she's looking for the next trips to come.
30. Mini Wood Planters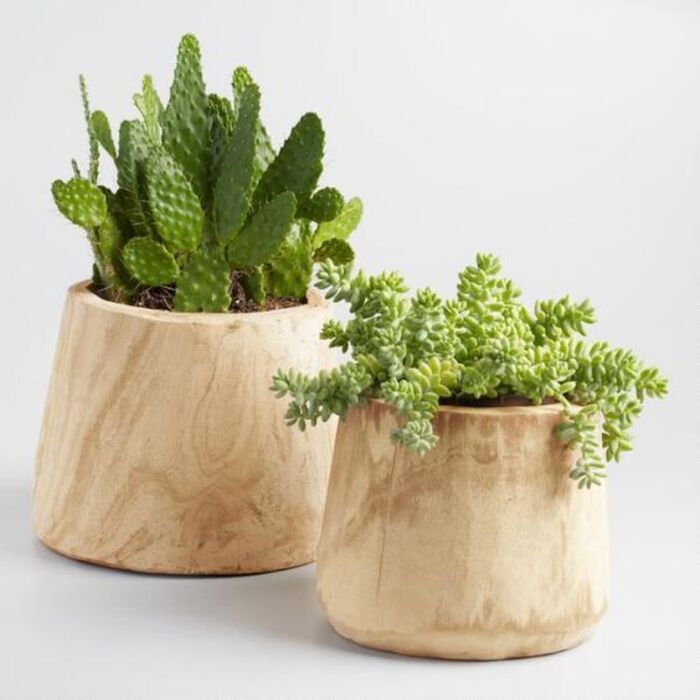 These eco-friendly plastic and salvaged wood planters are ideal for showing her how sweet, thoughtful you are. She'll have an amazing time growing and watering her tiny plants. These pieces are sure to be fun gift ideas for wife that help reduce her stress and tiredness.
31. Candle Collection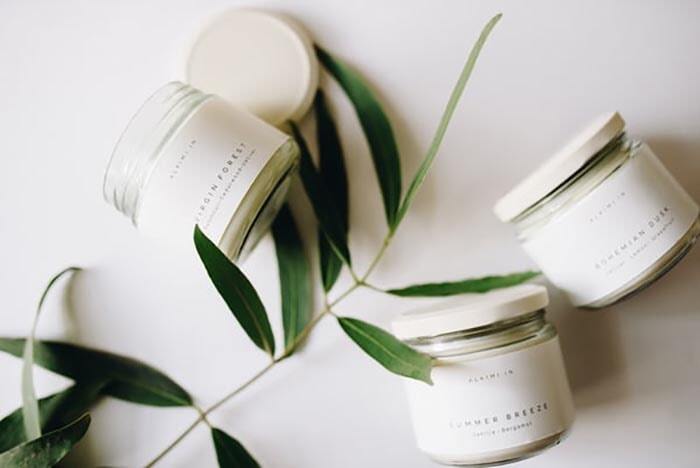 Add an elegant touch to your living space with different fresh scented candles. Noting what fragrances she keens on is a wonderful way to help you choose the best candles for her. Rose, mint, sweet orange, or vanilla tends to win any romantic woman over.
Related:
It's amazing to have your wife with you through thick and thin. Thus, don't forget to give fun gifts for wife on special occasions or "just because". Your gift is not just something that makes her day. It's a lovely gesture to show how much she means to your life. Oh Canvas's gift guide above includes the most stunning pieces that she'll actually love and use. Pick your favorite one and wrap it for her, along with your heartfelt note.