Famous works of art have always been inspired by the love of parents. Because aside from the love of men and women, the greatest love in the world is the love of parents for their children. One of the happiest things for parents, in my opinion, is to be able to observe their child grow up day by day. Are you looking for a unique way to impress your daughter with a gift? Let's take a look at some of the best gift for daughter ideas you must know.
Blogs you might be interested in:
Gifts for Mom and Dad – Presents to Show Your Gratefulness
Anniversary gift ideas: Expressing your eternal love
A daughter is a parent's most valuable present
"My sweet little angel I love you so,
And, I just want you to know,
That you are special in my life,
Without you, it is hard to strive,
My daughter my sweetie you are the best,
Stay blessed and happy with loving zest."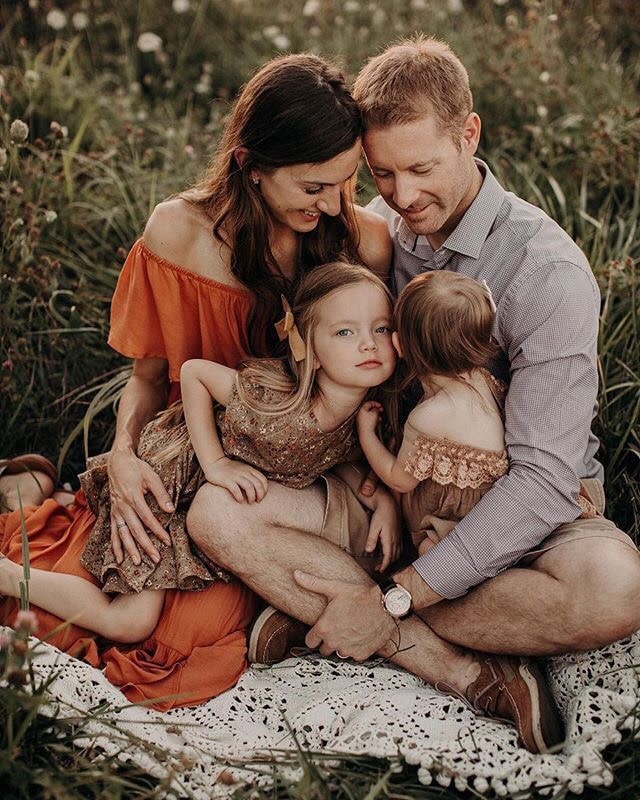 This poem reminds me of a parent's unconditional love for their daughter. God bless her parents with a wonderful gift in the form of a daughter. Children are a parent's most valuable asset and the love bond that binds all families together. Hope the daughter grows up every day and always deserves the trust and love of her parents. Daughters are all that their parents have…
And the parents' initial gifts for daughter
The only love that begins before a child is born is that between a mother and a father. That love is one-of-a-kind, unchangeable, and eternal. Let's imagine again from the very first days when the baby is born and thinking about what the first gift you give your daughter is. That initial gift for daughter must have been to teach them who they are and their own potential. Let them plunge into life on their own, dare to try, dare to be wrong and dare to acknowledge the right to learn from experience and try again. Let the children grow up under the sun, seeing the gentle movement of nature and life, naturally interacting with the complicated social milieu in which they live, and developing their own views and interpretations of life.
The maturation of a daughter
There is no way to describe the love that parents have for their children with a single sheet of paper. Children are still young and adorable in the hearts of parents, regardless of how much they grow up. It is the happiest thing for a parent to watch his or her child grow up every second and minute.
Let's review the memorable milestones of the daughter:
When your daughter was born…
Do you remember the exact first time your baby cried? It's the sensation of your heart racing and the excitement of finally meeting your baby after nine months and ten days of waiting. Your family's happiness and joy are bursting at the seams when your newborn makes his or her first cry. You silently thanked God for bestowing upon you the most prized asset in the world. In your arms is a small and lovely figure. This is when you understand how much you adore your child. That's when you realize just how precious parenthood is. You've recognized the actual meaning of your life since then. Come to think of it, any parent must be moved by that sight.
 When your daughter was 1 year old…
Read more: How to Get a Custom Canvas Gift for Her
Even if a year is not an extensive time, it is adequate for mom and dad to learn how to be parents and to get to know a delicate little angel. The sweetest moments of happiness come from watching and caring for your daughter as she grows up. A mother's love for her life is multiplied by a hundred thousand times when she has a daughter.
When your daughter knows how to call the word "Mommy", "Daddy"
Daddy! Mommy! The sounds of your baby's first calls are once again the most magical noises in mum and dad's existence. You've seen your daughter mature a little more and utter her first words at this point. A child who is just learning to talk can address the mother and father in such a precious way!
When your daughter started going to school
Anxiety, impatience, and anticipation are all emotions that parents feel when their daughter starts school for the first time. It's that time of year when you're concerned about your child's ability to adjust to a new environment. Is she studying obediently or not? When witnessing another significant milestone in a daughter's life, those are mixed sensations of fear and joy.
When your daughter graduated
Your child has matured into a lovely young lady as a result of your nurturing. Graduation is the culmination of a long and grueling academic journey. This is also a significant milestone since it signifies that the daughter will be able to be independent by her own two feet. Your daughter will discover her life purpose and orient herself in life. Congratulations on your daughter's graduation and meaningful presents will motivate and help her take the further step on the path to success.
After all, you've learned how to:
Learn to understand and be friends with your child.
Learn to care for your child in trust.
Learn to turn the dangers around your child into a place to grow.
Learn to look at your child's efforts instead of the results.
Learn how to voice your own dreams to teach your children to have ambitions too.
Learn how to set an example for your children by their own actions so that they know that in order to make dreams come true, they must act.
Learn to accept your child's failures to build strong inner strength.
Occasions of a gift for daughter
Daughter's birthday
The finest way to demonstrate your love and concern for your daughter is to celebrate her birthday. Birthdays are a way to commemorate your daughter's progress as she grows up.
Read more: Happy Father Day – The Day Of Our Heroes!
The day your daughter achieved good results
To improve morale, I gave my daughter a tiny present as a word of encouragement, "You did a great job". On these occasions, give gifts so that your child can see herself being rewarded for her accomplishments and efforts by others. From there, children can develop a stronger sense of self-worth and continue to excel in school and at work.
The day your daughter graduated
Graduation is a watershed moment in everyone's life and symbolizes the beginning of maturity. Graduation is a significant day in the life of a student. Therefore, a gift for daughter and graduation greetings to the new bachelor on this day will encourage your daughter to bravely and firmly travel down the rocky road ahead.
Wedding gift for daughter
A girl's wedding day is one of the most significant days of her life. It's the day your daughter meets someone who will always be side by side with her through thick and thin. Later, the two will share their joys and happiness as they build a life together. When their daughter gets married, any parent in the world will be unable to contain their feelings and will cry. As a result, this is a really special time to give the most memorable gift for daughter.
Read more: 30 Wedding Wishes to Inspire You
Top 6 Gift for daughter ideas you must know
Jewelry
A girl's everlasting desire has always been jewelry. The necklace's two heart sides symbolize two loves: a parent's love for their daughter and a daughter's affection for her parents. The two sides of the necklace are always intertwined, symbolizing a steadfast and unwavering love. That will be inscribed in your daughter's mind year after year and thanks to loving sentiments from a mother to her daughter. This is a fantastic gift for a 15 or 16-year-old daughter.
Canvas artworks
Such a magnificent gift could not be turned down by any girl on the planet. Through this work of art, the love of parents for their daughter has been depicted as the ocean's flow is boundless. The artwork with the phrase "You always my little girl" is a loving message from a mother to her kid. Your daughter can enjoy this canvas painting of your affection every morning as she wakes up or every night as she falls asleep.
Click here for more detail about product 1
Click here for more detail about product 2 
Custom Blanket
A custom blanket is an excellent choice for a gift for daughter that will make her exclaim "Wow!" Because this is a one-of-a-kind gift that any little girl will treasure. They are ideal as gifts for young girls aged 5 to 10. And I am confident that your baby will remember this present every time she sleeps.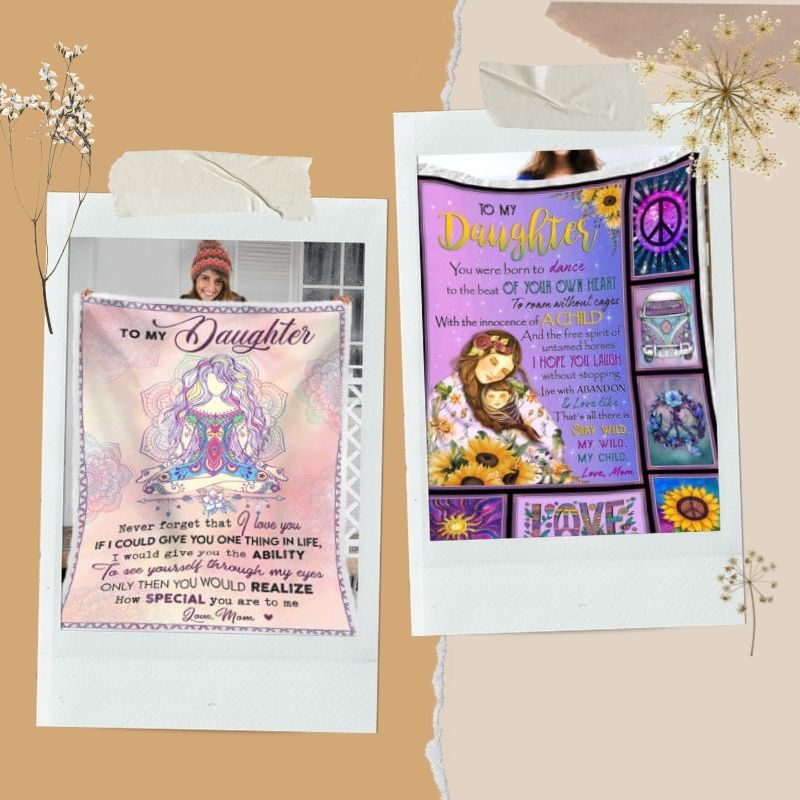 Click here for more detail about product 1
Click here for more detail about product 2
Cosmetic gift box
Cosmetics should be included in any list of the finest gifts for daughter. This present implies: "Love yourself a lot." And you want to encourage your daughter: "You should be gorgeous and full of vitality."
Lovely little cups
Charming and elegant mugs are another unique gift for daughter. Imagine your daughter drinking a glass of water for the first time every morning and reading the words of love inscribed on the glass. She will undoubtedly have a cheerful smile to greet the stunning day.
Parent's diary
It doesn't matter what present you give; what matters is the heart behind it – this is the gift's significance. When your daughter receives a diary featuring her sweet confidants for her daughter, she will burst into tears and hug you.
Are you inspired by the gift for daughter ideas listed above? Leave a comment below to let us know what you think about this post.  We are sure that our canvas paintings will be a wonderful way for you to express your eternal love for your daughter. Some of our goods are available for viewing in Ohcanvas.