Famous works of art have always been inspired by the love of parents. Because aside from the love of men and women, the greatest love in the world is the love of parents for their children. One of the happiest things for parents, in my opinion, is to be able to observe their child grow up day by day. Are you looking for a unique way to impress your daughter with a gift? Let's take a look at some of the best gift for daughter ideas you must know. Oh Canvas hopes these valuable tips can help you get the most adorable present for your girl on her special milestone of life.
A daughter is parents' most valuable present
"My sweet little angel I love you so,
And, I just want you to know,
That you are special in my life,
Without you, it is hard to strive,
My daughter my sweetie you are the best,
Stay blessed and happy with loving zest."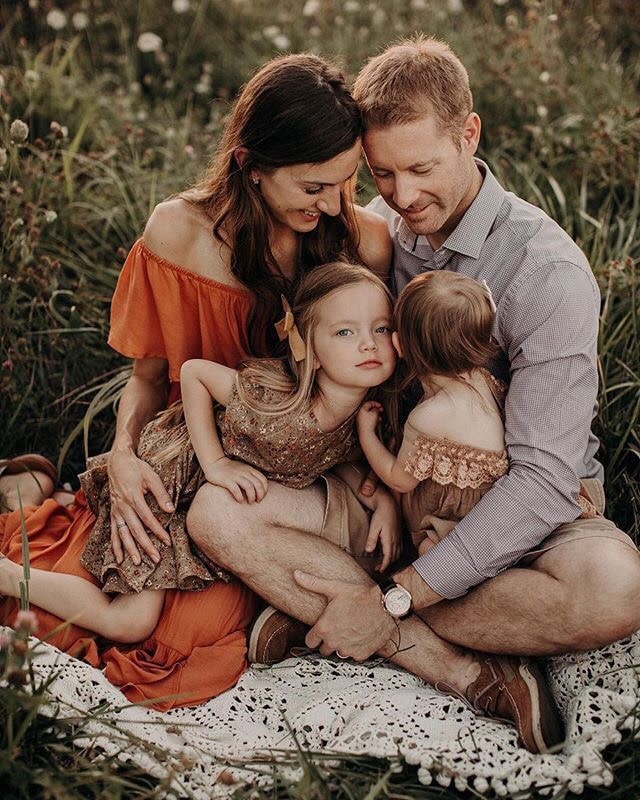 This poem reminds me of parents' unconditional love for their daughter. God bless her parents with a wonderful gift in the form of a daughter. Children are a parent's most valuable asset and the love bond that binds all families together. Hope the daughter grows up every day and always deserves the trust and love of her parents. Daughters are all that their parents have…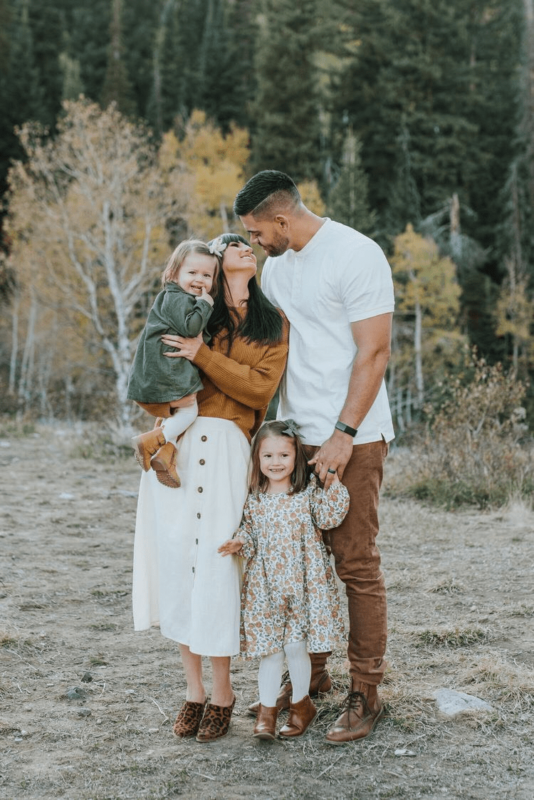 The only love that begins before a child is born is that between a mother and a father. That love is one-of-a-kind, unchangeable, and eternal. Let's imagine again from the very first days when the baby is born and think about what the first gift you give your daughter is. That initial gift for daughter must have been to teach them who they are and their own potential.
Let them plunge into life on their own, dare to try, dare to be wrong and dare to acknowledge the right to learn from experience and try again. Let the children grow up under the sun, seeing the gentle movement of nature and life, naturally interacting with the complicated social milieu in which they live, and developing their own views and interpretations of life.
The excellent gift for the daughter for each stage of her maturation
There is no way to describe the love that parents have for their children. Children are still young and adorable in the hearts of parents, regardless of how much they've grown up. It is the happiest thing for a parent to watch his or her child grow up every second and minute. For each stage, giving a gift for daughter is a touching way to preserve memories and showcase your undying love. Let's review the most memorable milestones and find a unique present in each stage:
Gift for daughter when she is born
Do you remember the exact first time your baby cried? That's when you realize just how precious parenthood is. You've recognized the actual meaning of your life since then. Come to think of it while also preparing a heartfelt gift for daughter, any parent must be moved by that sight.
1. Personalized Blanket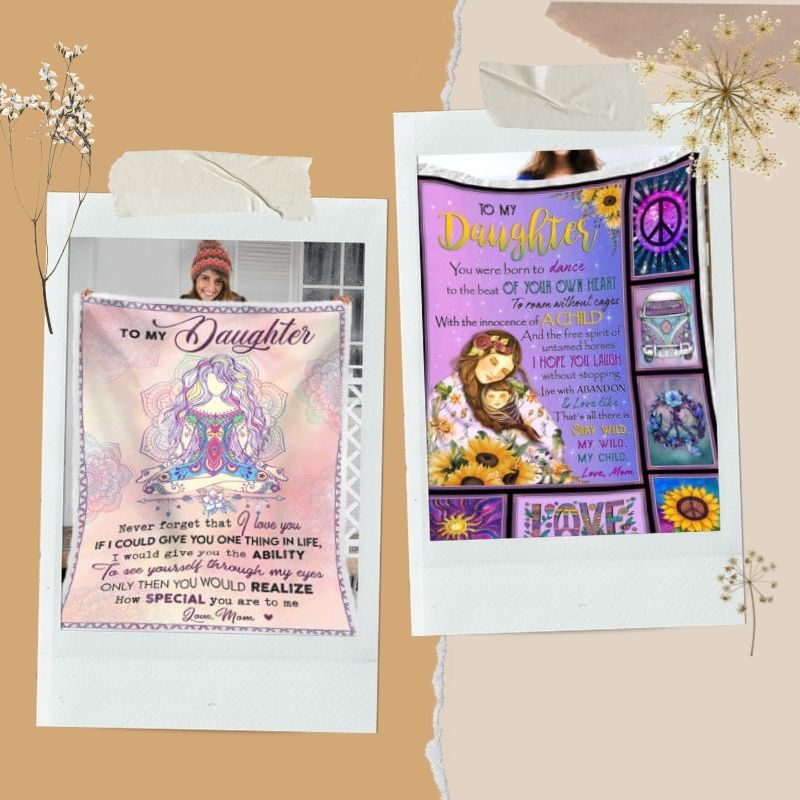 A custom blanket is an excellent choice for personalized gifts for daughter that will make her exclaim "Wow!" Because this is a one-of-a-kind gift that any little girl will treasure. They are ideal as gifts for young girls aged 5 to 10. And I am confident that your baby will remember this present every time she sleeps.
2. Your Diary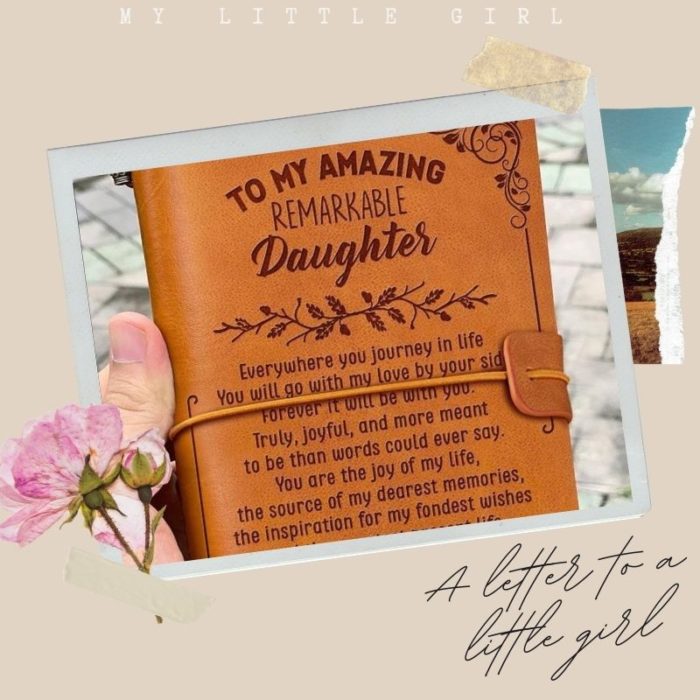 It doesn't matter what present you give; what matters is the heart behind it – this is the gift's significance. When she grows up, she'll read this diary and realize how much her parents love her. 
3. Photo Canvas Prints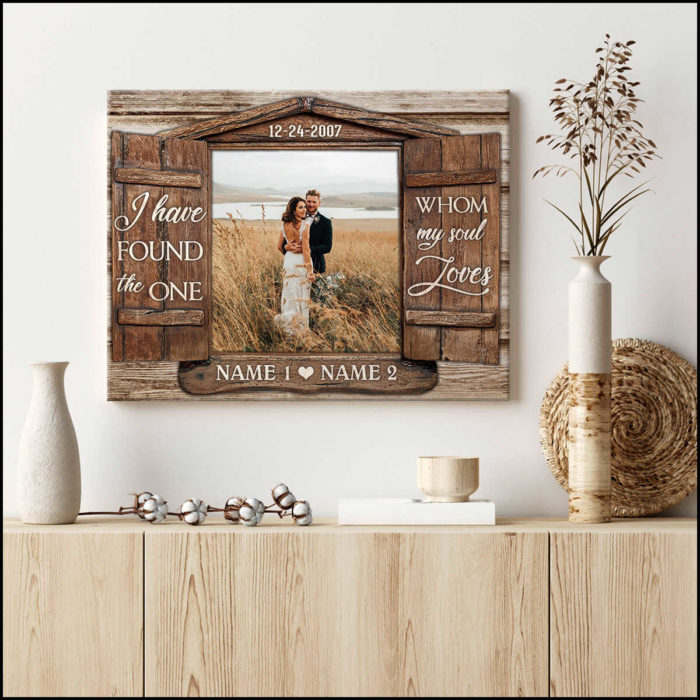 The canvas print is such a magnificent gift that could not be turned down by any girl on the planet. As she was born, you can hang this print in her room until she turns six or eighteen. That makes the canvas print the most touching gift idea for daughter that you can give.
4. Silver Handwriting Bracelet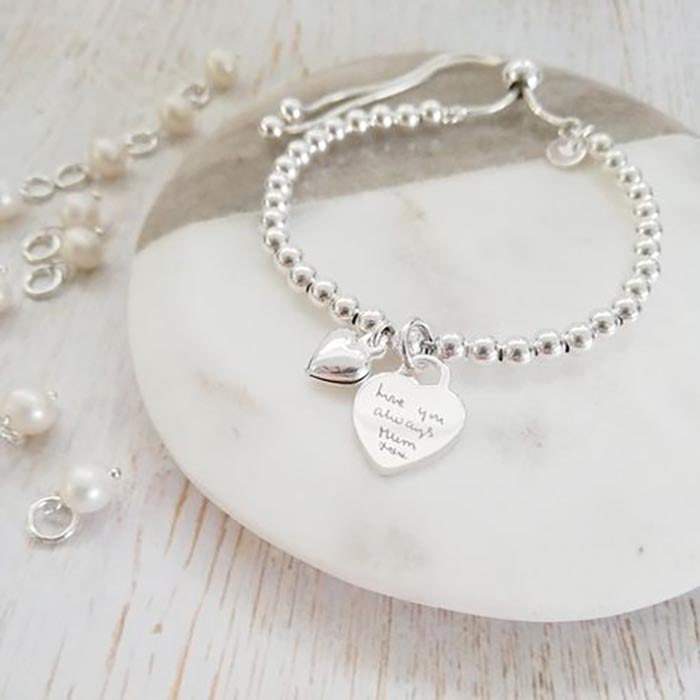 She may have kept copies of your birthday cards and lunchbox notes, but nothing compares to this tangible token of a mother's affections. With a choice of silver, gold, or rose gold tones, the gift for daughter idea may turn any handwritten note into a unique bracelet.
Gift for daughter when she starts going to school
Anxiety, impatience, and anticipation are all emotions that parents feel when their daughter starts school for the first time. It's that time of year when you're concerned about your child's ability to adjust to a new environment. Is she studying obediently or not? When witnessing another significant milestone in a daughter's life, those are mixed sensations of fear and joy. For this time, choosing an excellent gift for daughter might depend on her interest and studying. Stationary, backpack, or clothes are brilliant ideas that you can consider.
5. Lovely little cups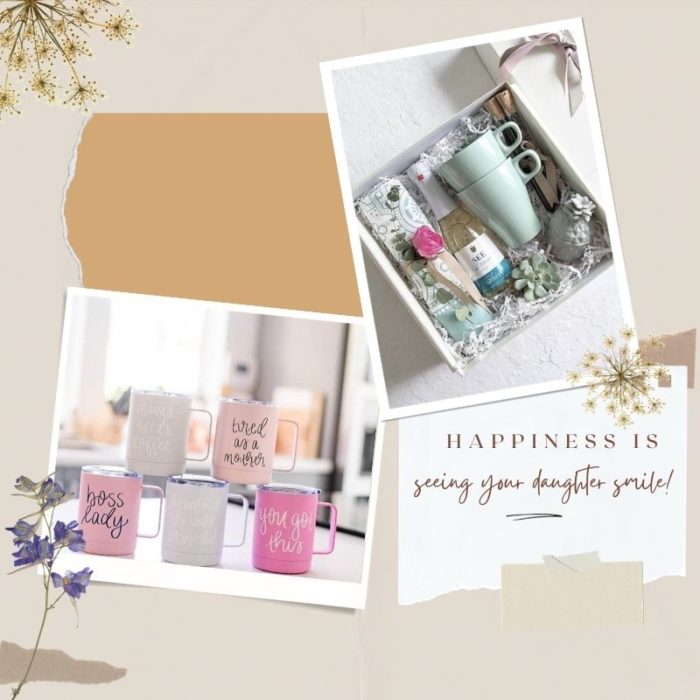 In this article, however, we'd love to recommend the charming and elegant mugs as unique gift for daughter. Imagine your daughter drinking a glass of water for the first time every morning and reading the words of love inscribed on the glass. She will undoubtedly have a cheerful smile to greet the stunning day.
6. Slipsilk Hair Ties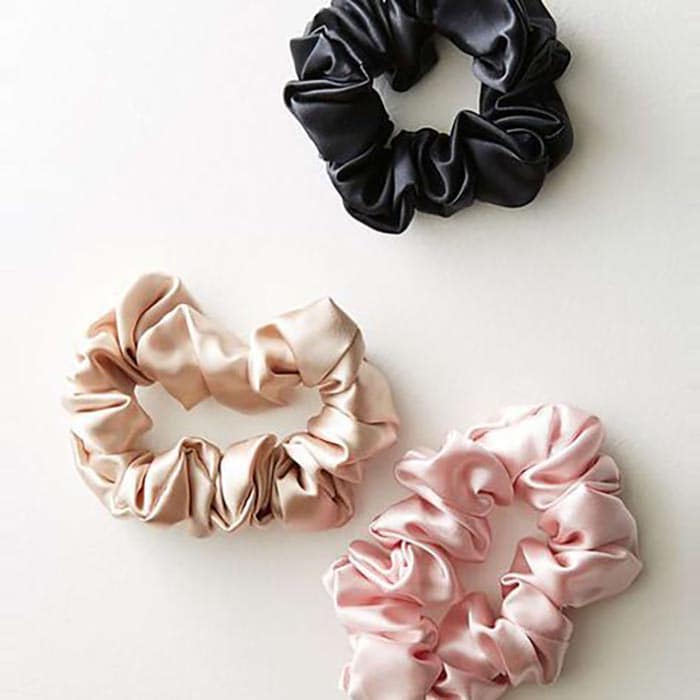 There is a good chance that she wakes up with irritating ponytail lines. Aren't ponytail lines familiar to you? She'll take care of it with these hair ties. Additionally, these silky scrunchies can be worn throughout the day.
7. Adorable bicycle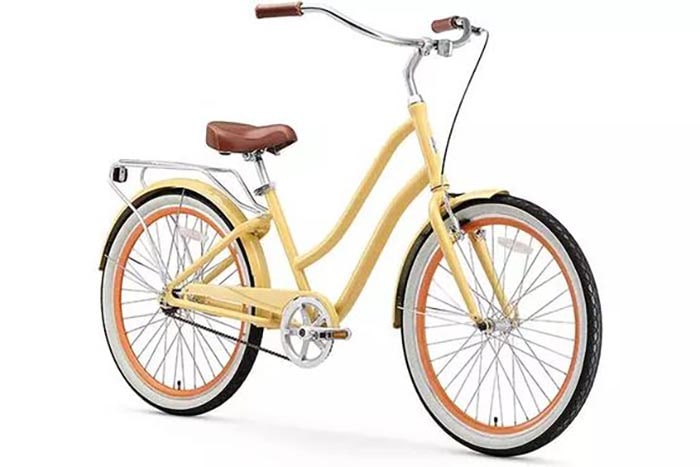 It's time to teach your daughter how to ride a bike. She'll be surprised a lot when opening the big gift box and seeing an adorable bicycle with her favorite colors. You'll have the happiest time with your daughter on the country road or at the park.
8. Mini Waffle Maker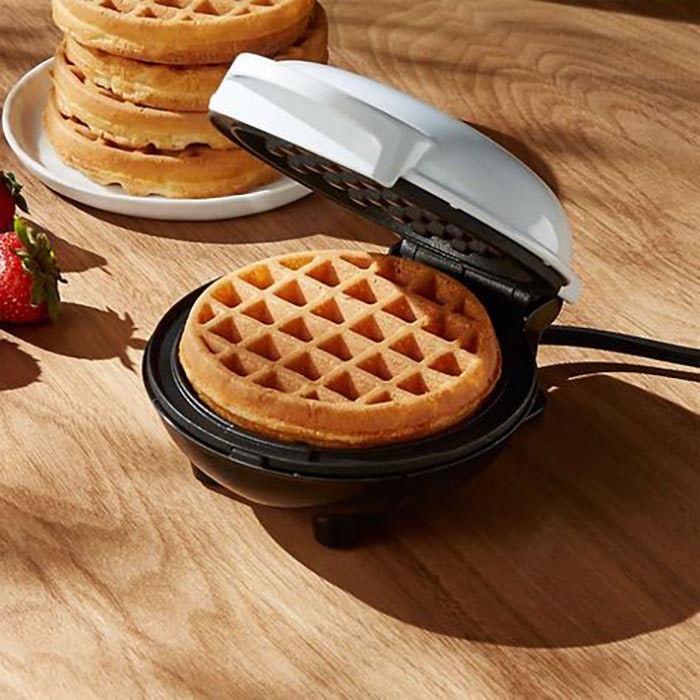 A tiny waffle maker is ideal for kids who constantly want to help out in the kitchen. Please keep an eye on her while cooking so she doesn't accidentally burn herself.
>>> Read more: 36 Unique Gift Ideas For Sister Who Has Everything
What to give when your girl goes to high school
9. Pretty Jewelry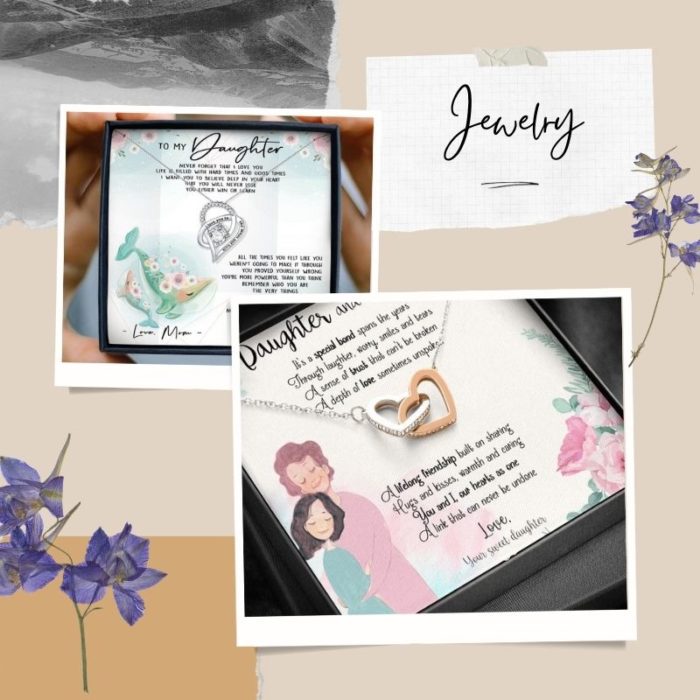 A girl's everlasting desire has always been jewelry. The necklace's two heart sides symbolize two loves: a parent's love for their daughter and a daughter's affection for her parents. This is a fantastic gift for a 15 or 16-year-old daughter.
10. Cloud Cotton Robe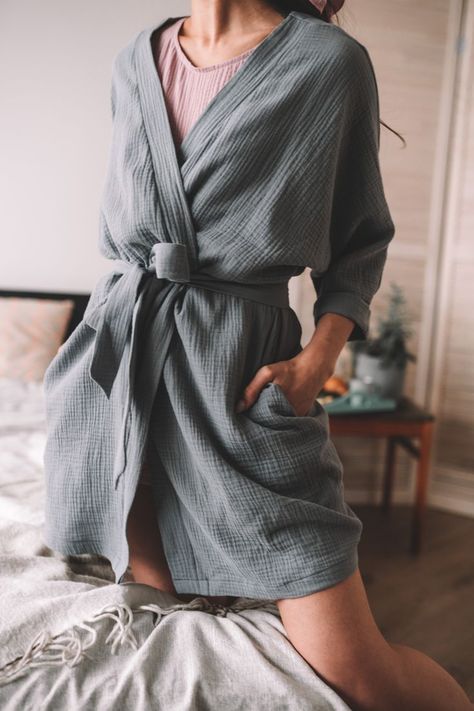 This cloud-soft linen robe is the perfect replacement for her old sweatshirt. Choose one with the right length, just below the knee, and the tie at the waist lets her modify it to her liking. Isn't it the best? It's got a few compartments in it.
11. Instant Photo Printer
This small dock, which works with both Android and iPhones, allows her to print images directly from her phone. She'll treasure this gift for daughter from you and use it to showcase the most memorable moments with her family.
12. Smart Water Bottle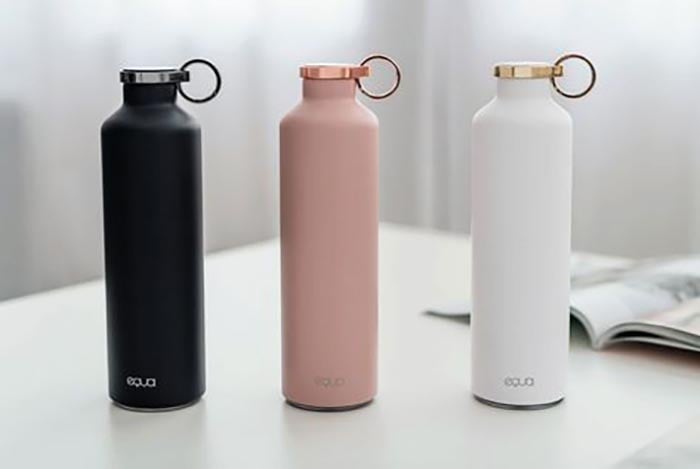 This illuminated bottle will assist her water intake at an all-time high even if you aren't around to remind her. Hydration levels are monitored throughout the day, and an interior light flashes when it's time for a sip.
Unique gift for your daughter's 18th birthday
The finest way to demonstrate your love and concern for your daughter is to celebrate her birthday. Birthdays are a way to commemorate your daughter's progress as she grows up. Especially, when your girl turns 18, it's a significant milestone in her life that truly calls for a celebration and stunning gifts.
13. Cosmetics Gift Box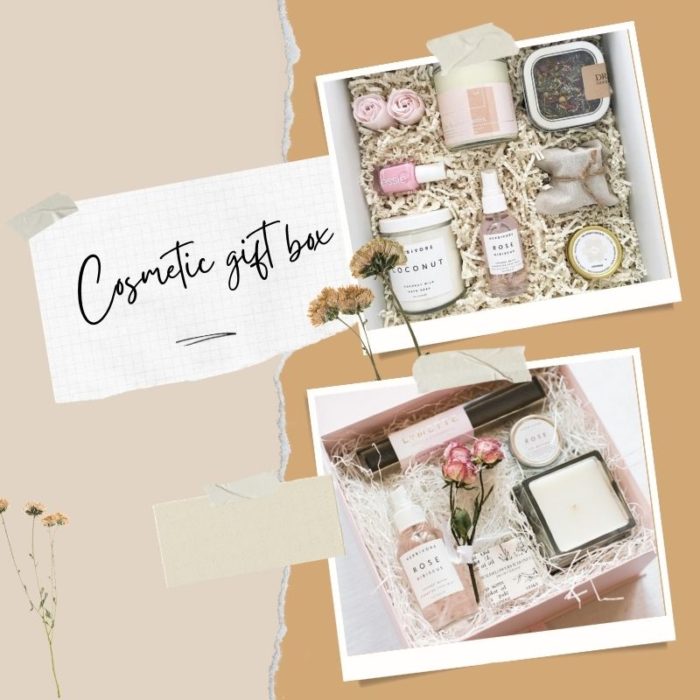 Cosmetics should be included in the list of the finest 18th-birthday gift ideas for daughter. This present implies: "Love yourself a lot." And you want to encourage your daughter: "You should be gorgeous and full of vitality."
14. Mini Instant Camera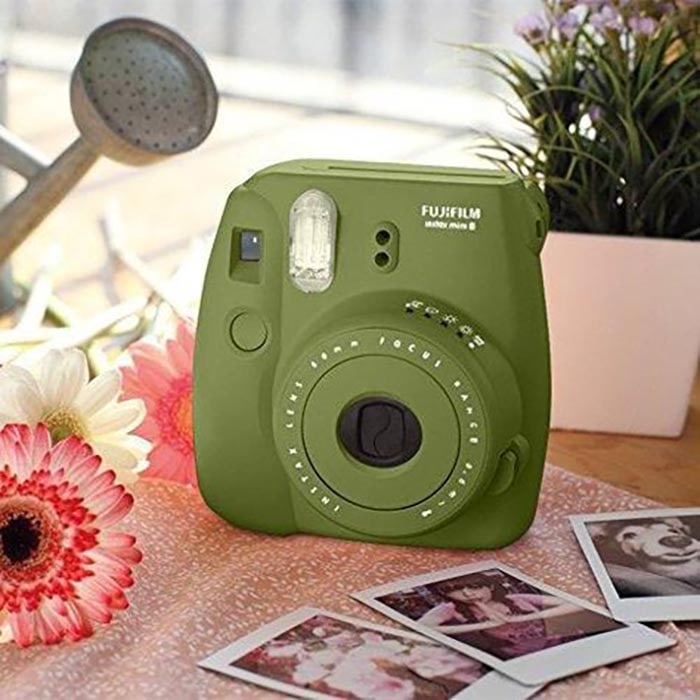 For a girl who loves taking photos of her friends and family, this camera is the best gift that she's received so far. Opt for her favorite color, and she'll treasure unique birthday gifts for daughter from mom for a lifetime (even when it's broken and no longer used)
15. Adventurer Backpack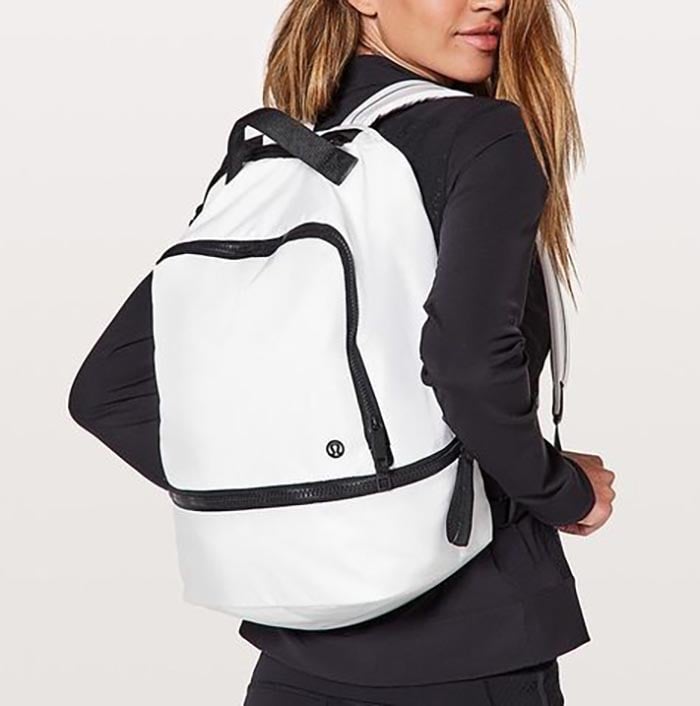 The ideal bag for everyday use (or an at-home storage container for remote-learning school books). Even when she has short trips with her friends, she'll find this backpack a useful, dreaming gift for daughter that she's received.
16. Makeup Mirror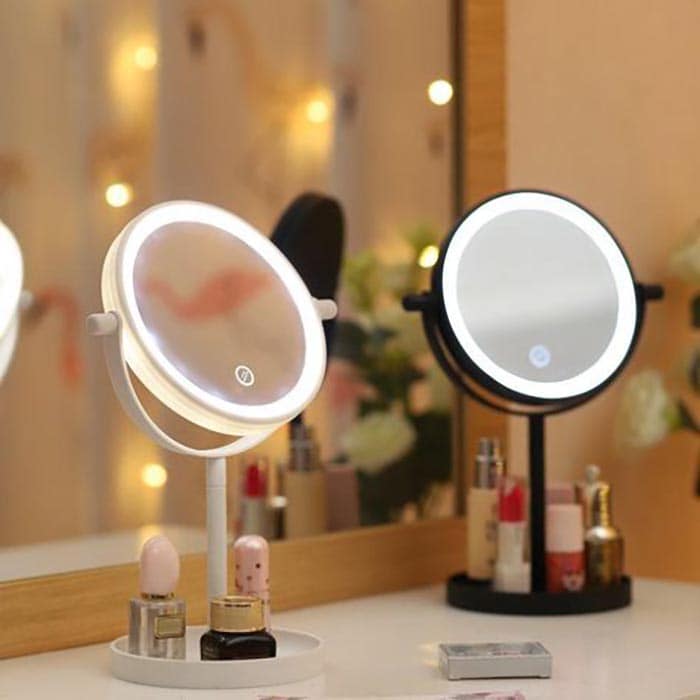 When your daughter turns 18, she might join in a lot of events and parties with her friends. A makeup mirror will satisfy her at the first look. She'll love how useful it is when she's going out for dinner and prompt.
Read more:
When your daughter graduates
Graduation is a watershed moment in everyone's life and symbolizes the beginning of maturity. Graduation is a significant day in the life of a student. Therefore, a unique present for daughter and graduation greetings to the new bachelor on this day will encourage your daughter to bravely and firmly travel down the rocky road ahead.
17. Fitbit smartwatch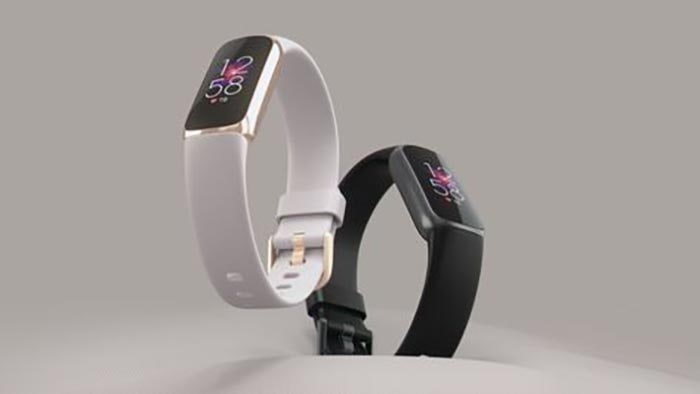 If your girl tends to improve her health and body, this gift for daughter is a practical piece that she wishes to have. Giving her the Fitbit watch is a lovely gesture to show how thoughtful you are.
18. 3-in-1 Apple Charging Station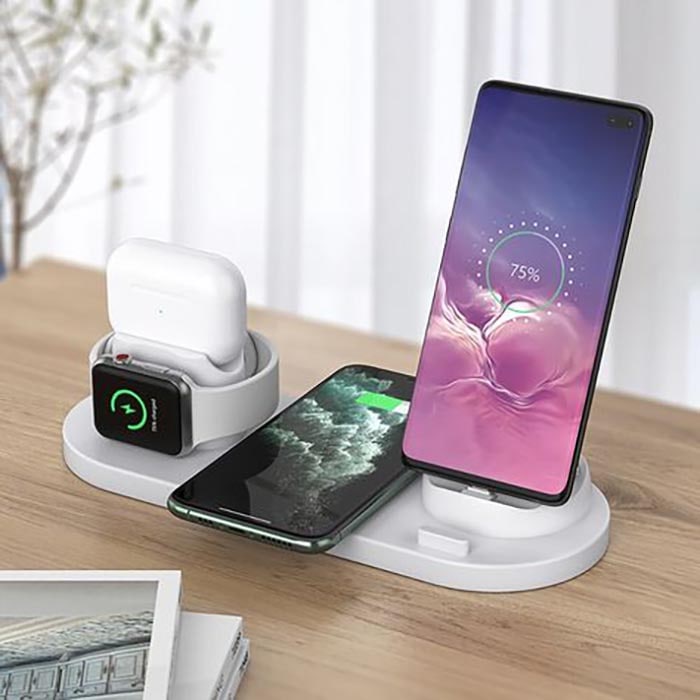 This stylish 3-in-1 charging station will keep all of your daughter's Apple devices charged and ready to answer your call if she is an Apple devotee. Instead of tangled connections, she may use this hub to store her iPhone, Apple Watch, and AirPods.
19. Bluetooth Record Player
You can start teaching her about vinyl as soon as she can hold a record in her hands. Because it's small and lightweight, she'll be able to take it with her wherever she goes.
20. Birth Flower Necklace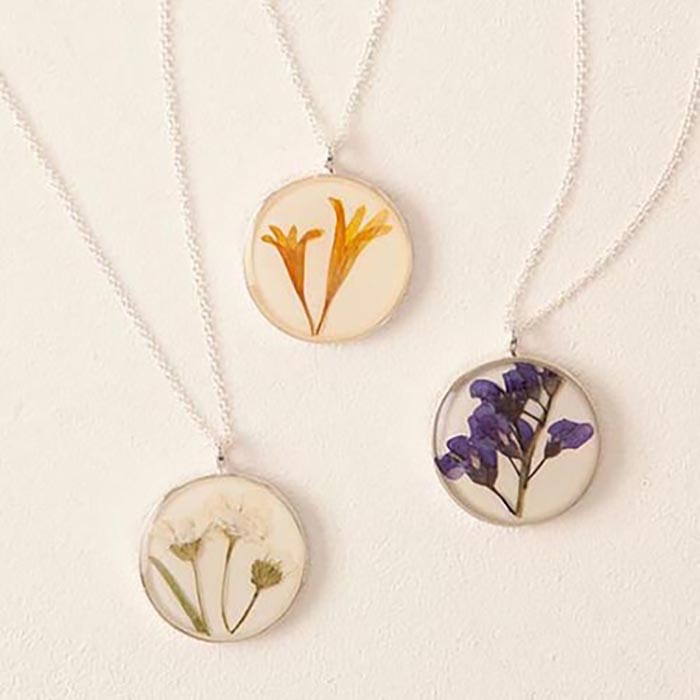 These tiny blossoms, like your love, will never wither or fade. You can't go wrong with a silver-plated pewter setting since the resin coating on each bloom—which corresponds to a specific birth month—will keep their color and form forever.
21. Warm Slippers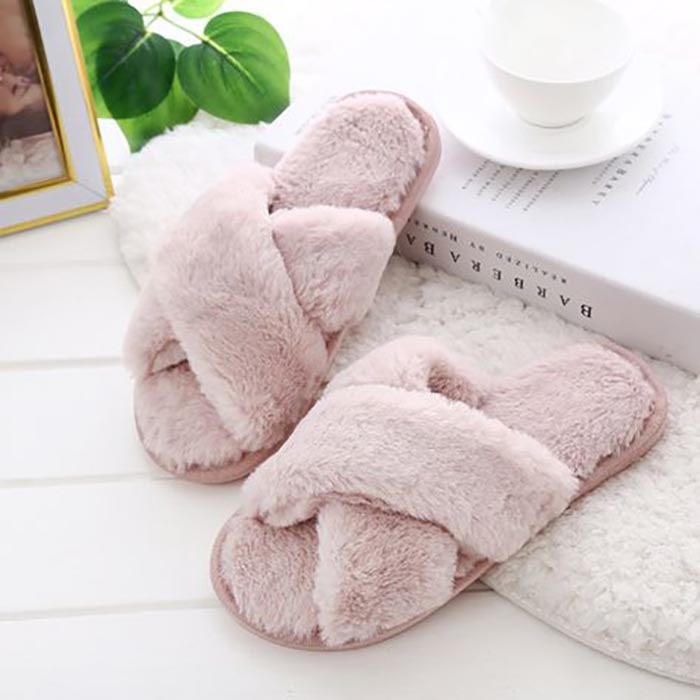 Ensure that your daughter is warm throughout the cold weather, no matter where she stays. The slippers can be infused with dried flowers (like lavender or rose) to give the best scents and experience.
>>> Read more: 50+ Best Gifts For Mom That Show How Much You Love Her
Heartfelt wedding gift for daughter
A girl's wedding day is one of the most significant days of her life. It's the day your daughter meets someone who will always be side by side with her through thick and thin. Later, the two will share their joys and happiness as they build a life together. When their daughter gets married, any parent in the world will be unable to contain their feelings and will cry. As a result, this is a really special time to give the most memorable wedding gift for daughter.
22. Scented Candles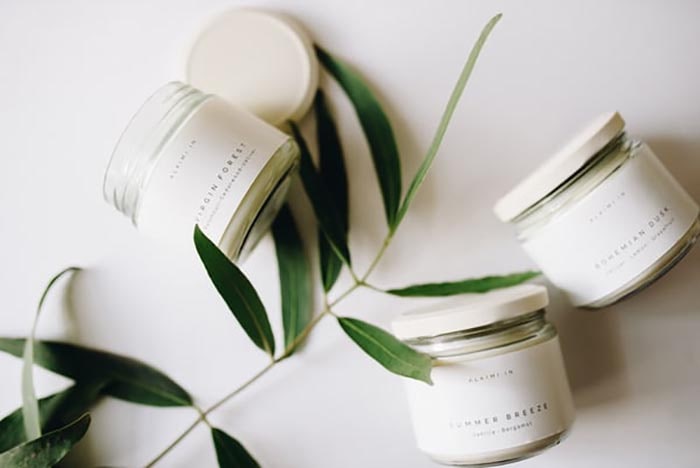 Elevate the ambiance of her home with her favorite scented candles. She can use it while having a bath, meditating, or relaxing after a busy day at work. This is one of the unique gift ideas for daughter that leave the best impression on her.
23. Sweet canvas for daughter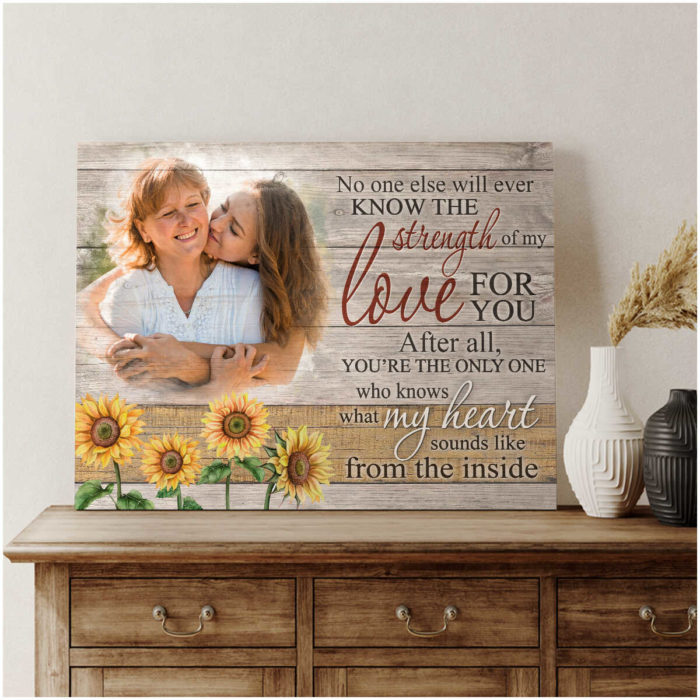 Tell your daughter how much she means to you via this lovely canvas print. Calming colors and touching words of it will win her over at the first look.
24. Family Recipes Book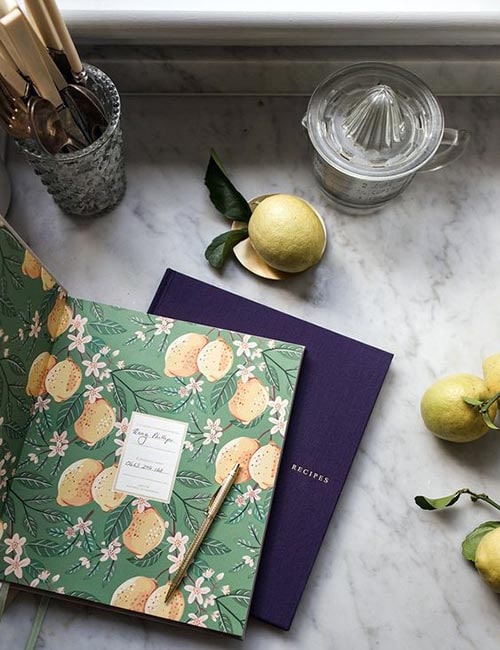 Create a family cookbook that will be passed down for generations to come. When your daughter has her new family, she'll need your famous recipes to make tasty dishes for her husband and children. We're sure that this book is the most heartfelt gift for daughter that lasts forever.
25. Custom Cooking Apron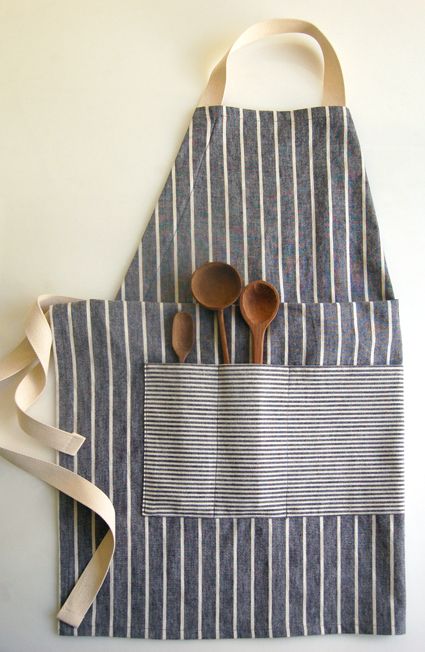 For the woman who cooks tasty meals for her family every day, the apron will be a supportive piece that can't be excluded in her kitchen. You can choose to customize it with her name or initials, bringing this wedding gift for daughter to the next level.
26. Aromatherapy Diffuser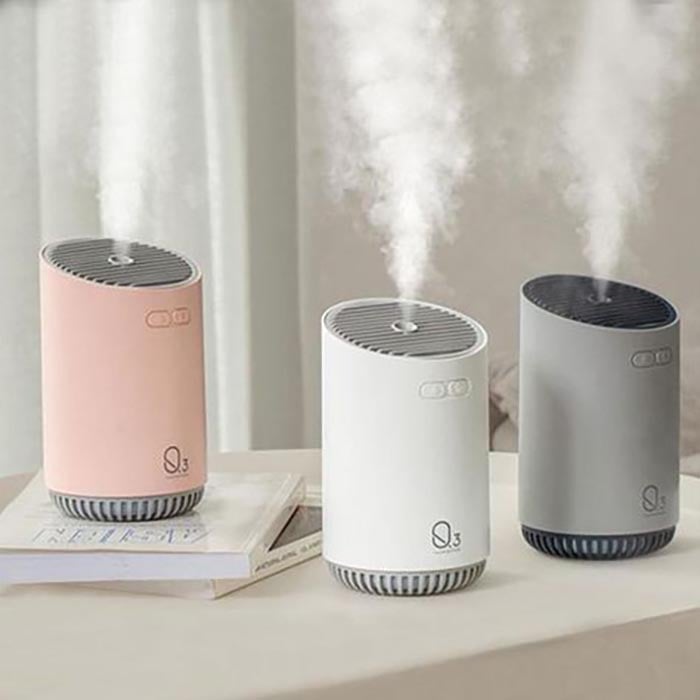 Bring a spa-like experience to your daughter's room with this oil diffuser. She'll get the most relaxing moments at home after long days at work. Opt for fresh-scented oils to help her relax to the fullest.
Read more:
Are you inspired by the gift for daughter ideas listed above? Think of your daughter's interests, personality, lifestyle, and more to help you find the most stunning presents for her. If you're enchanted by adorable canvas prints, we are sure that Oh Canvas's canvas pieces will be a wonderful way for you to express your eternal love for your daughter. There is a variety of gorgeous samples that will leave the best impression on your daughter. Browse our site and choose the best ones that you adore.