A cool aunt is like your second mother who gives you warm hugs and cute presents whenever she meets you. Because of this, nieces and nephews are often seeking a gift to show how much they love her when it comes to her birthday, Christmas, or Mother's Day. If you're thinking all day yet can't find anything suitable for her, don't worry much. Oh Canvas has gathered the most fantastic personalized gifts for aunt that are guaranteed to make her smile. Browse the list and get ready to surprise her with a totally unique gift!
Unique gifts for aunt who's really into fashion and beauty
1. Actual Handwriting Bracelet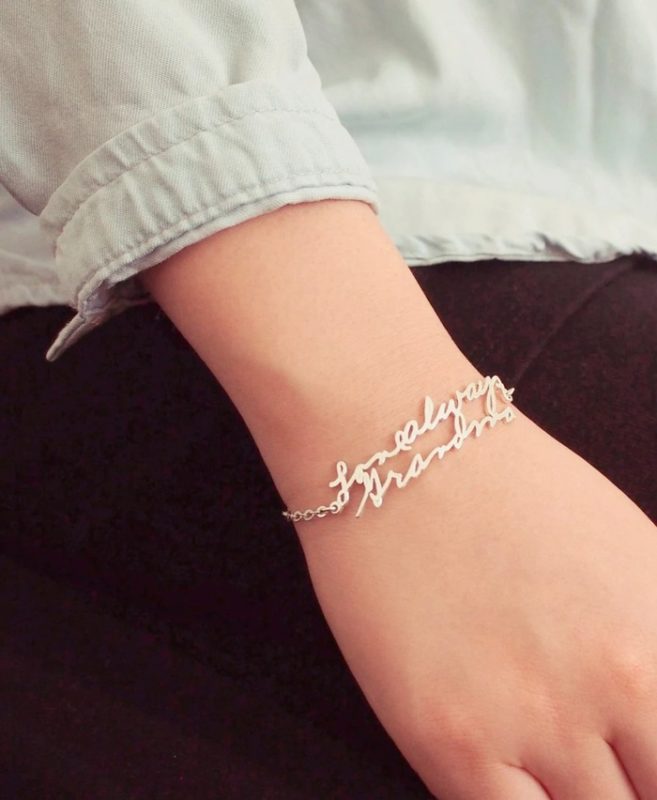 It's fascinating to give your dearest aunt a special gift with your personal touch. With this handwriting jewelry, just send in a photo of your handwritten message, and you'll receive a miraculous bracelet for her.
2. Birthstone Stacking Ring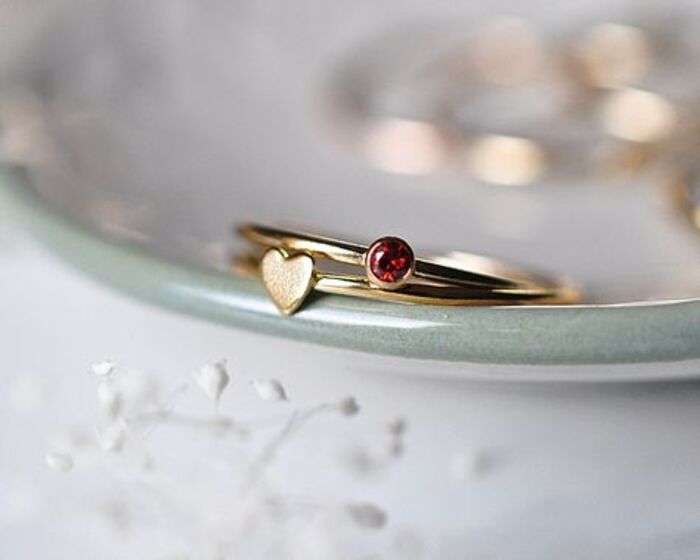 The month of her birth is commemorated with a single gemstone in this stunning birth month ring. Additionally, you may purchase another ring with the birthstone of your aunt's loved one so that she will always be able to wear a memento of them.
3. To My Aunt Necklace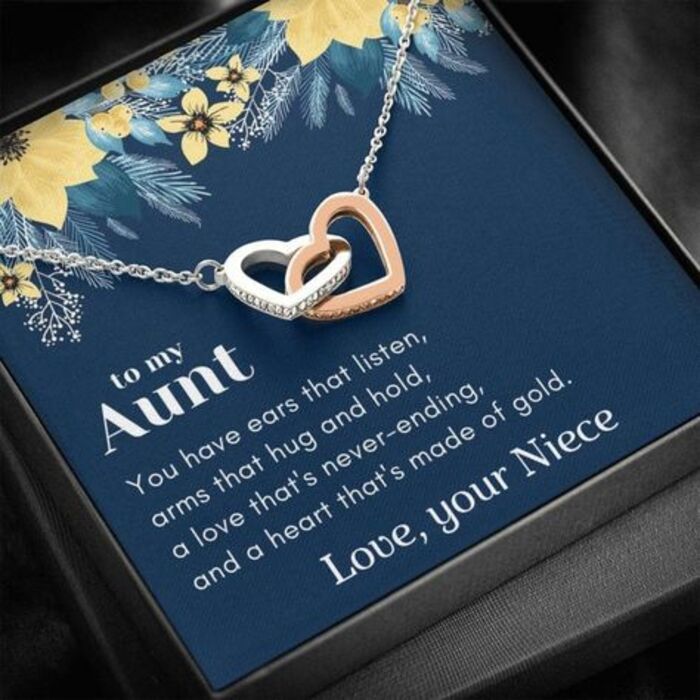 Personalized gifts for auntie like this are the best way to express our affection for her. Sterling silver chain holds a two-heart pendant, which is enhanced with a sweet note inscribed on the box. Your aunt and you share an unbreakable bond, and this handcrafted necklace is a beautiful reminder of that.
4. Personalized Makeup Bag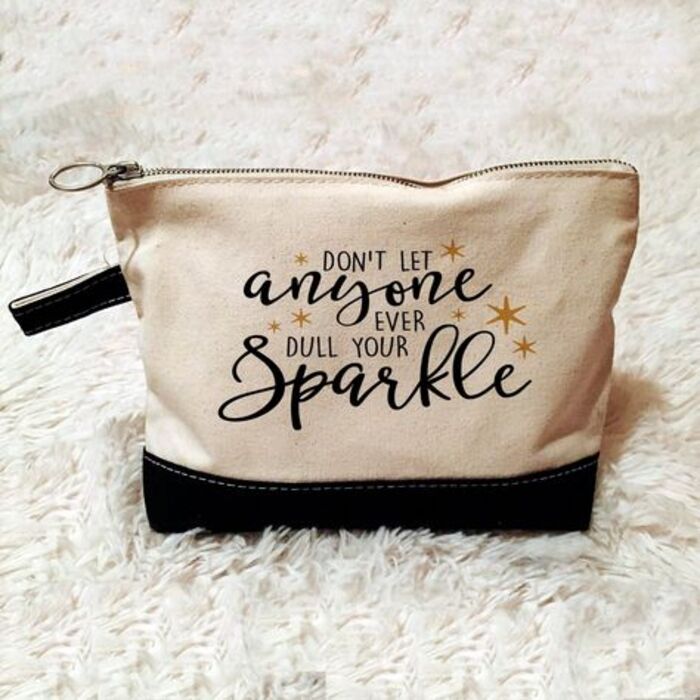 If your aunt is a fan of cosmetics, you can get her this personalized makeup bag as a birthday or Christmas present. Besides adding her name, think of inscribing a sweet saying that's able to melt her heart.
5. Initial Lock Necklace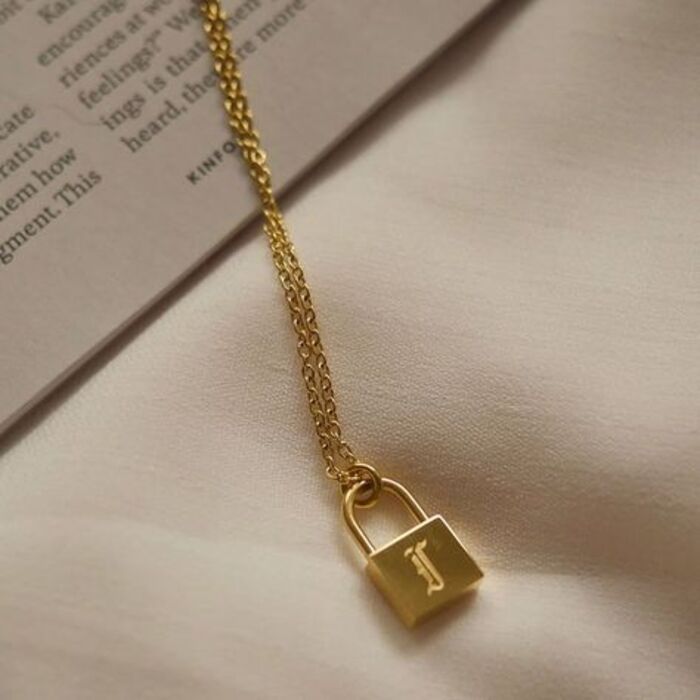 Looking for cool custom gifts for aunt? This initial lock necklace won't let you down. The lock pendant is personalized while still representing how strong of a bond you have with her.
6. Aunt Charm Bangle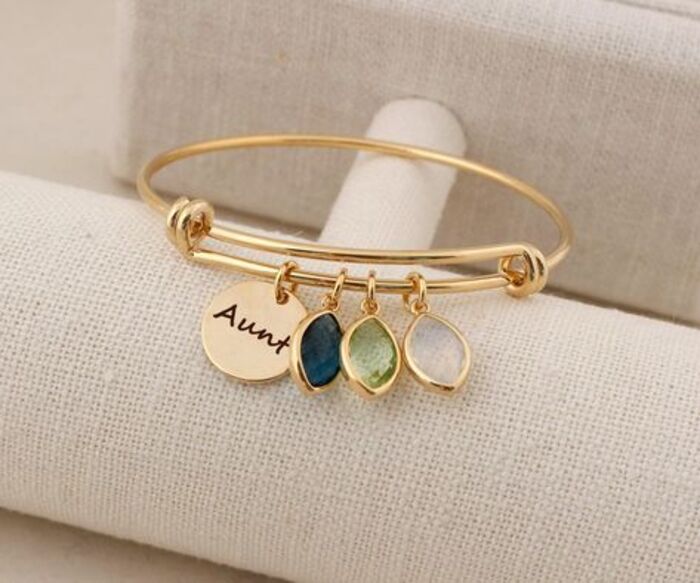 This custom aunt bangle is a great way to announce your pregnancy to your sister. The bangle's size can be customized because it is extendable. Incorporating a baby's birthstones is another option.
7. Custom Trinket Dish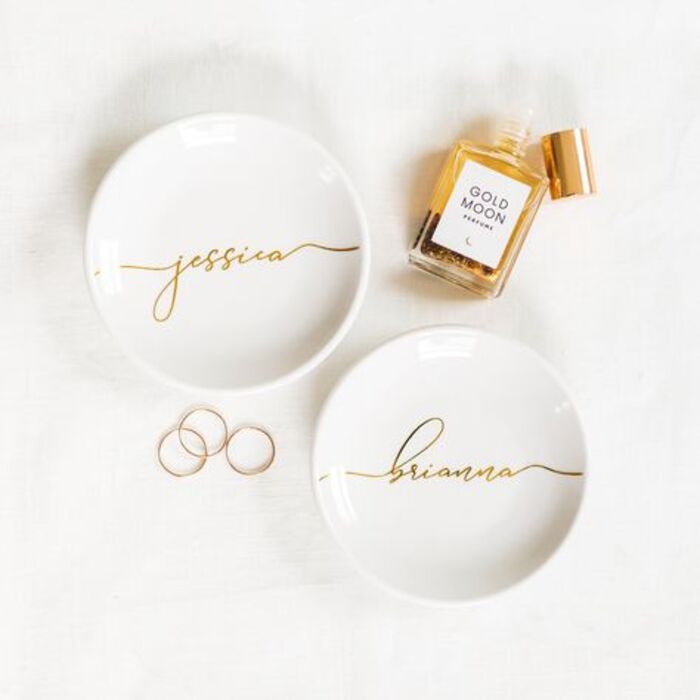 Show your adoration for her with this charming trinket holder. It'll be a daily reminder of the particular relationship between aunts and nieces. Delicate and meaningful, this ring dish is one of the best unique gifts for aunt that you can consider giving this year.
8. Personalized Satin Robe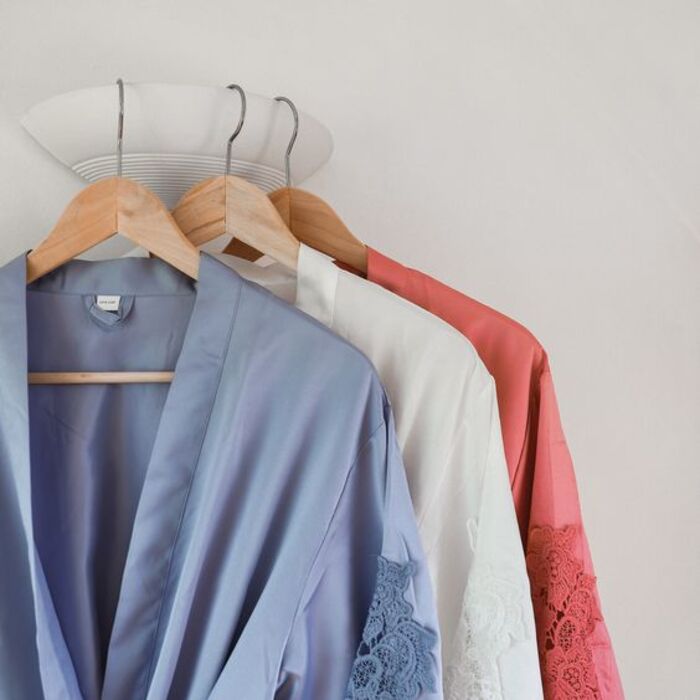 The kimono-style collar and satin tie belt on this plush satin robe complete the look. There are many options when it comes to personalizing the robe, and they'll manufacture it just how you desire. Her name or words like "Best Auntie" is a good option.
9. Personalized Bar Necklace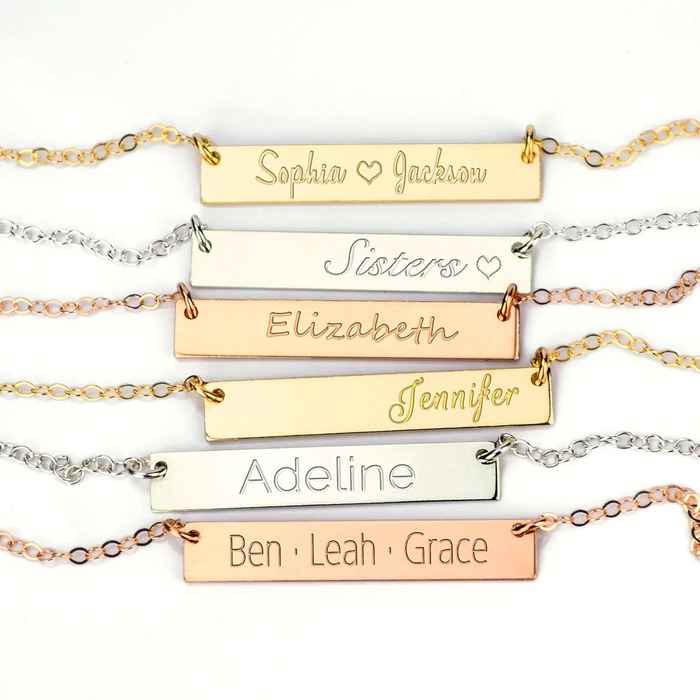 You can't go wrong with this bar necklace while seeking personalized gifts for auntie of your life. The necklace can be customized with her name. Gold, silver, or rose gold bar necklaces are all readily accessible.
10. Custom Facial Rollers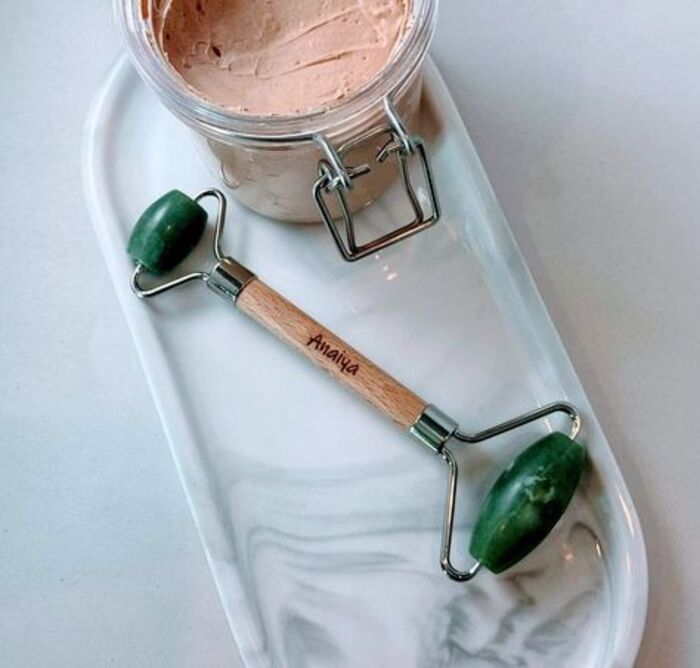 Make special gifts for aunts as thoughtful as possible with this facial roller. It has been claimed that facial rollers can improve blood flow and reduce puffiness on the face. She'll treasure this practical gift along with your thoughtful gesture a lot.
11. Morse Code Bracelet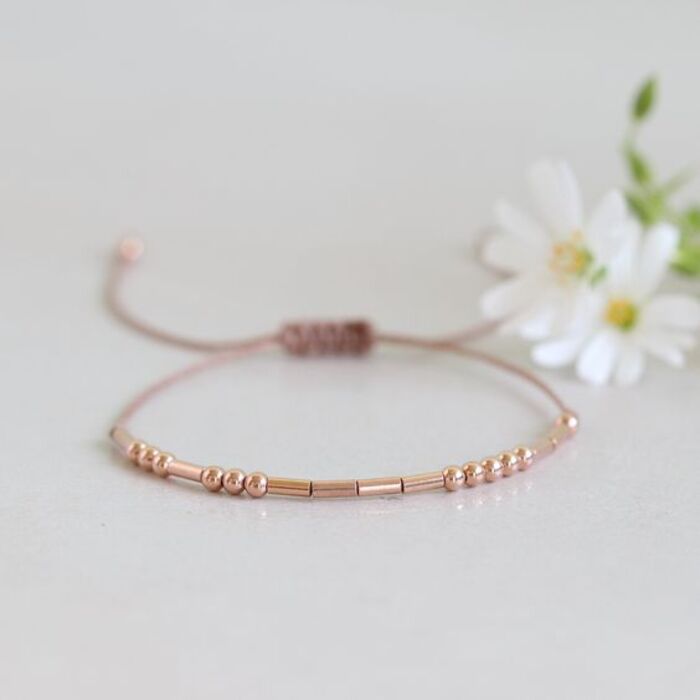 The morse code bracelet is a brilliant choice if you're finding personalized gifts for auntie who has everything. Tiny metal beads are used to represent the dots and dashes in the pattern. Gold-filled or sterling silver is used to make the chain. In addition to the necklace, a note with the coded phrases is inserted.
12. Aunt Life T-Shirt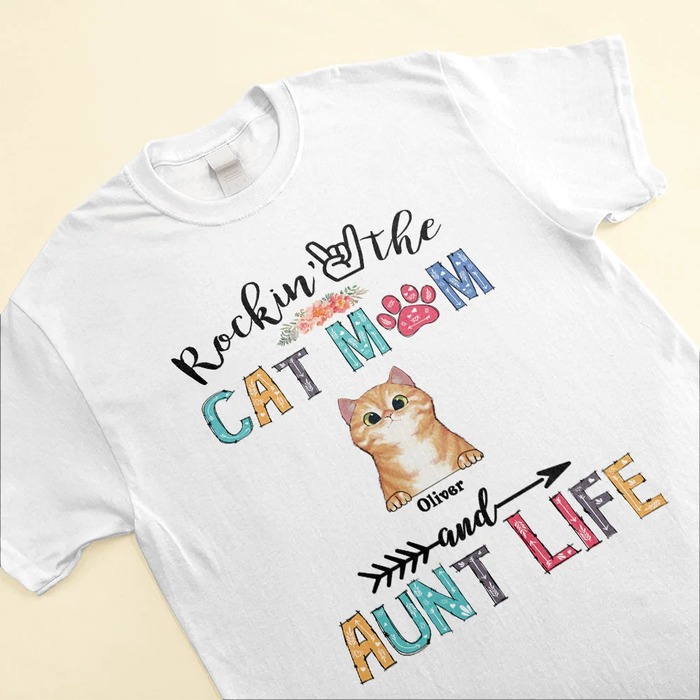 This T-shirt features the phrase "aunt life" and would be a thoughtful present for your favorite aunt. Wearing this T-shirt is a pleasure. Because it comes in so many hues, you can pick the one your aunt likes best.
>>> Read more: Top 42 Best Luxury Gifts For Girlfriend (2022 Gift Guide)
Personalized gifts for aunt to decorate her home
13. Heart Mix Photo Art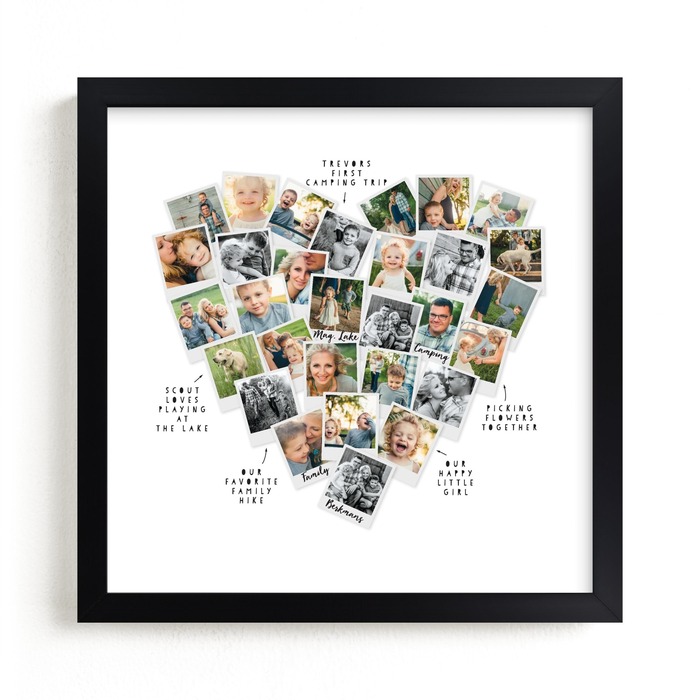 As a thank you from a sibling to their sister, we regard this mixed photo art as a gift. With different photos of you, your kids, and your sister, this gift will earn itself a place of honor in her bedroom or living room.
14. Birth Month Flowers Kit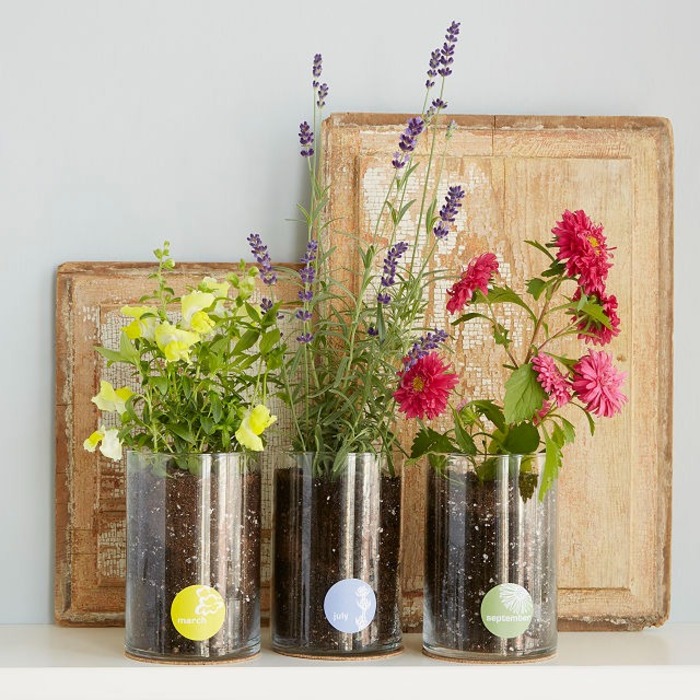 On the hunt for the most heartfelt custom aunt gifts from niece? This time, let's your auntie grow her own birth month flowers to spruce up her home. This kit of beautiful flowers will remind her of you every time she sees them.
15. Custom Throw Pillow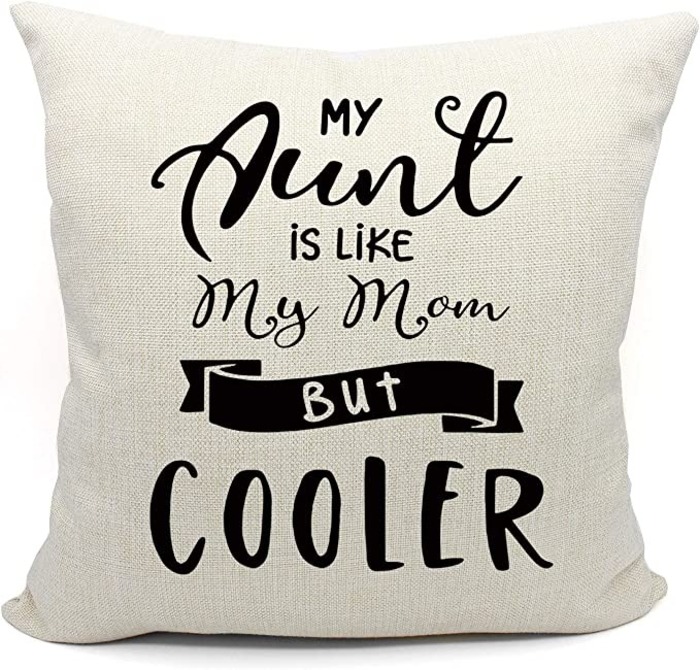 Add a lovely touch to your aunt's home with a unique throw pillow that she can't stop looking at. When she needs a hug, she can cuddle on this cushion. This gift is such an excellent way to tell her that you're a thoughtful niece who loves her so much.
16. Aunt Cutting Board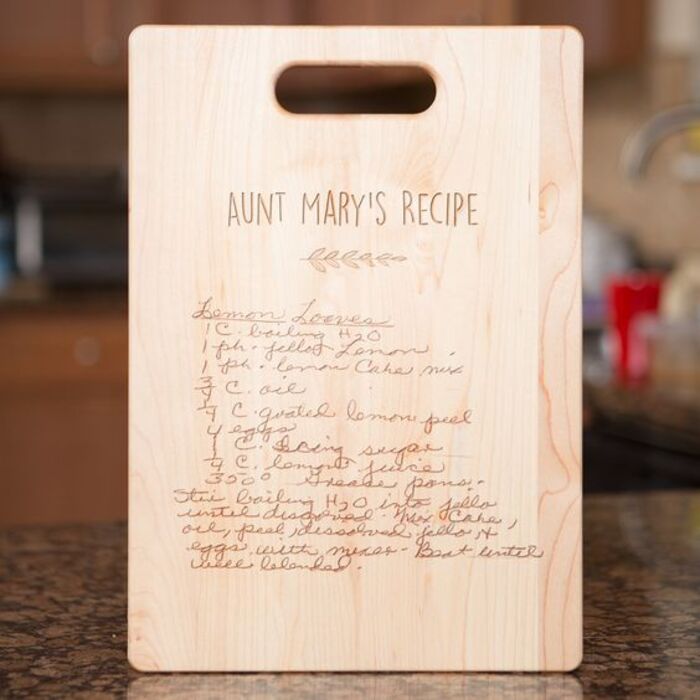 Her kitchen is never closed. Hence, she'll appreciate both the usefulness of this gift and the compliment it comes with. Make sure she understands how awesome she is since you already know. Amusing unique gifts for aunt that provides so much joy will keep her laughing while cooking.
17. Auntie Canvas Print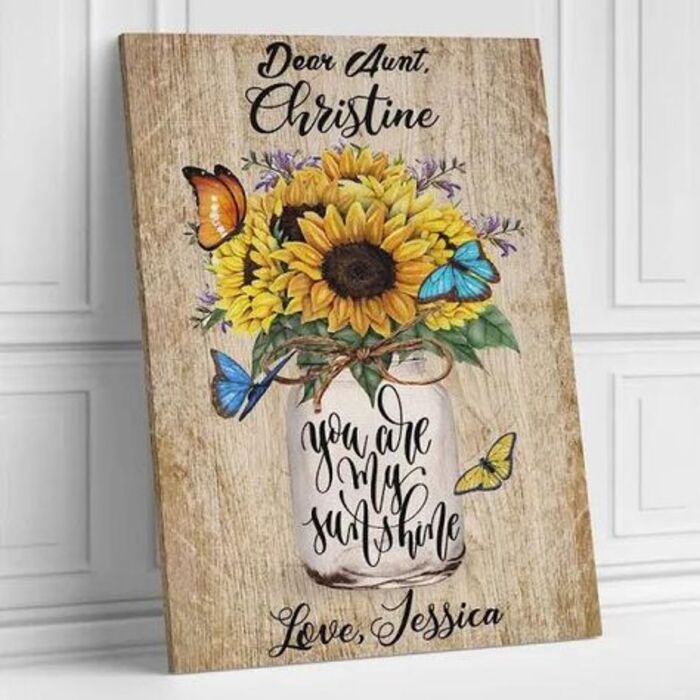 Tell your auntie how much she means to your life with this vintage canvas print. She's sure to love displaying it with pride in front of her loved ones. It'll look great in her bedroom, living room, or even the main corridor of the house.
18. Photo Desktop Plaque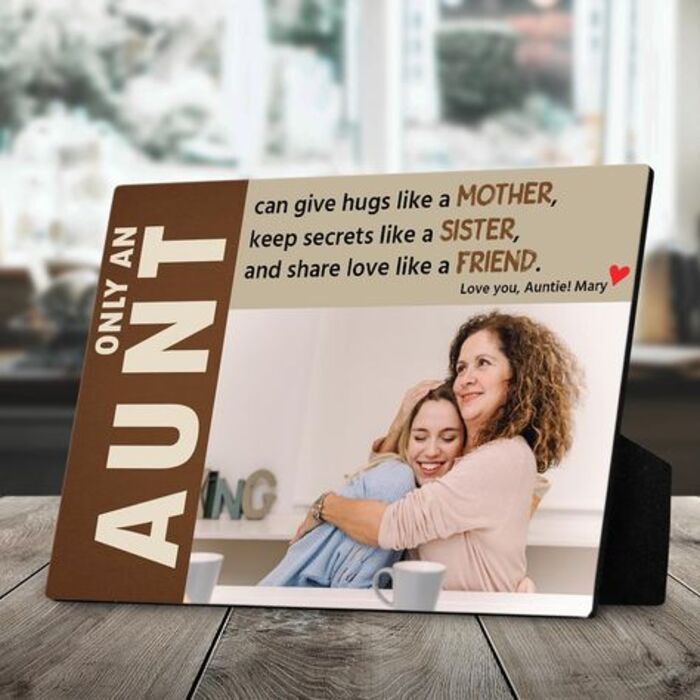 Being blessed with an aunt is like having a mother and a friend in one person. For Mother's Day, her birthday, or any other important occasion, this engraved desktop plaque would be some special gifts for aunts!
19. Auntie Planter Pots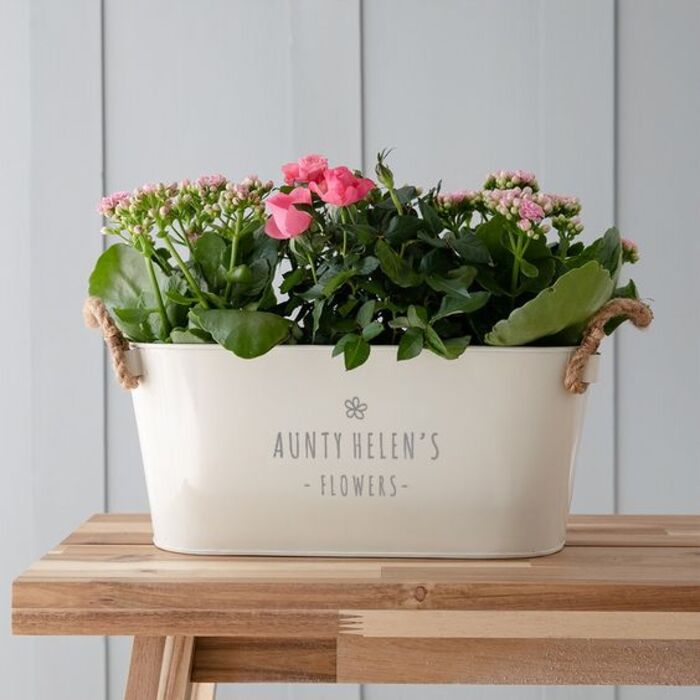 Plant some of her favorite succulents or flowers in these gorgeous planters to complete the best custom aunt gifts from niece. This is a great way to honor the woman who has always been there for you. If she likes having a bit of greenery in her home, these pots are for her! Decorate her windowsill right now!
20. Ornaments for Aunt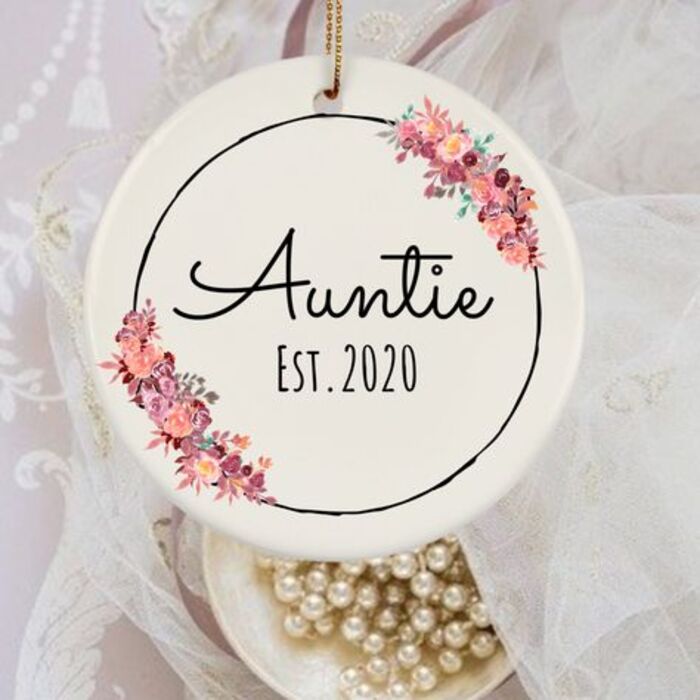 Display this adorable porcelain ornament in a prominent location so that everyone can see it and be reminded of how wonderful she is. As a token of your affection, you might gift this to your aunt to show your admiration and gratitude for her.
21. Auntie Definition Print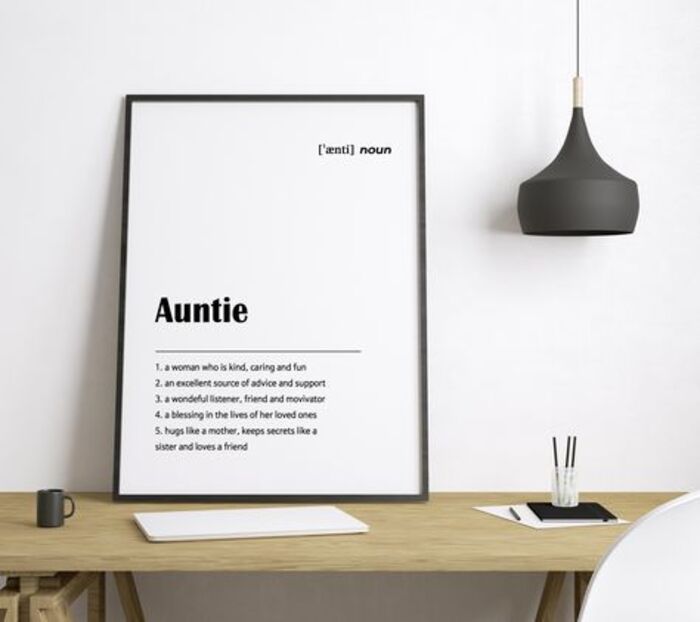 If you want to show your aunt how much you appreciate her, this customized definition printable sign is the best option. To be able to express your affection in words is a wonderful thing. So don't miss this chance to make the most impressive personalized gifts for aunt.
22. Pet Canvas Art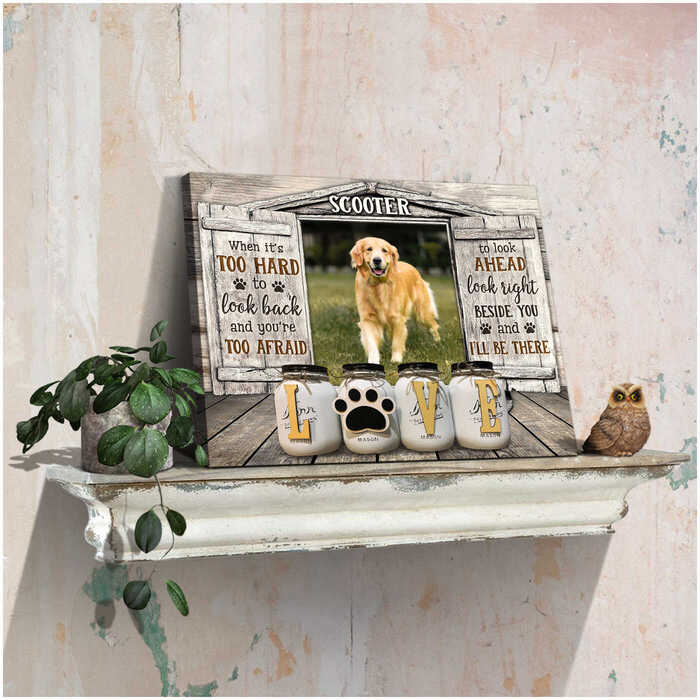 This birthday, get a custom pet canvas as a special gift to your aunt. Being adorable and charming, this print will bring a warm ambiance to her home.
>>> Read more: 37 Best Gifts For Grandma That She'll Cherish For Years
Custom gifts for aunt that bring her joy and comfort
23. Auntie Candle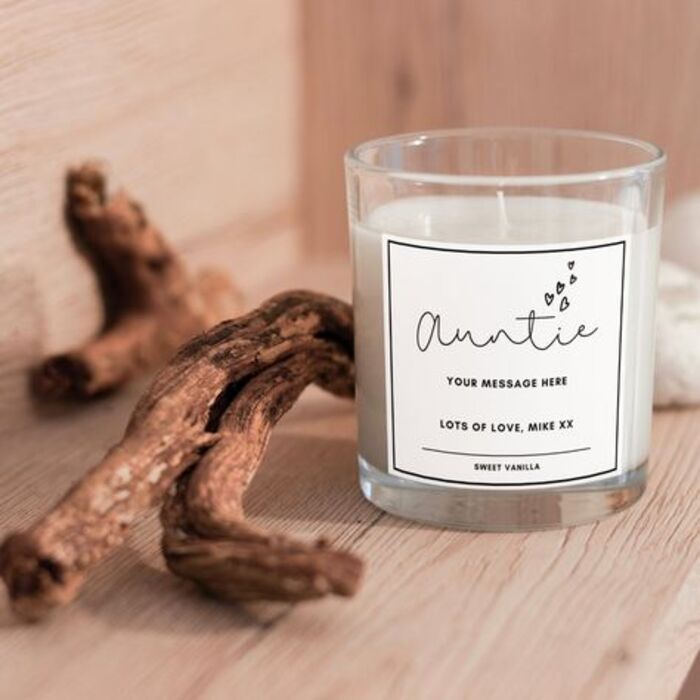 This lovely candle makes a great gift for an aunt or a new aunt in your life. It's a small treat she may enjoy at home, with a statement expressing the importance of the relationship between an aunt and her niece. You can also provide a handwritten note for the recipient, which will be delivered with the candle.
24. Auntie Key Chain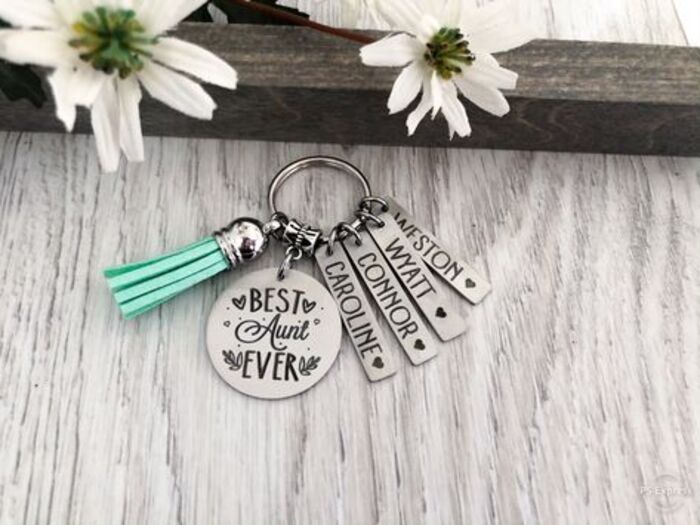 If you're lucky enough to have a cool aunt, she'll adore this keychain a lot. For her, it will be a constant reminder of how much love she has for her nieces and nephews. What a terrific way to make truly unique gifts for aunt that she'll treasure for a lifetime!
25. World's Best Auntie Mug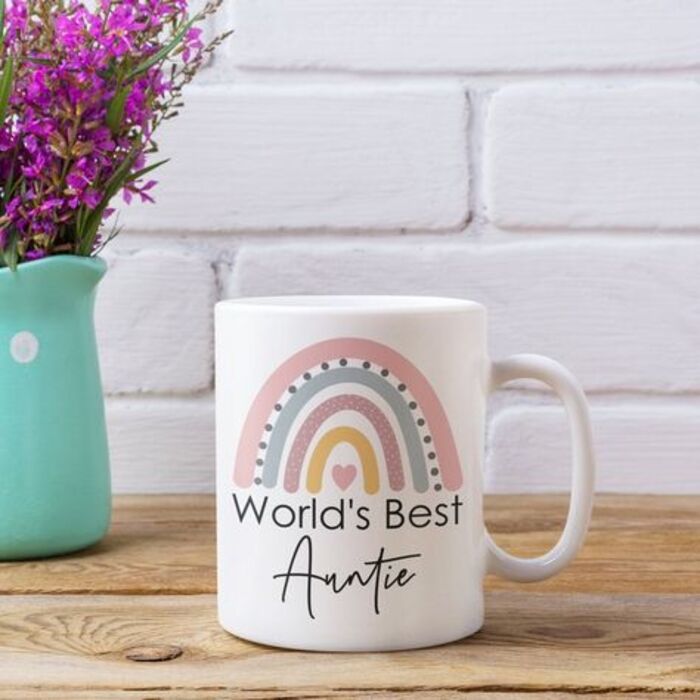 A strong statement to put on her coffee mug, but it's also 100% accurate. You can give this to your aunt or sister for their birthday, a baby shower, or the holidays. Everyone will know who your best aunt is when you have the message printed on this adorable mug.
26. Personalized Apron Set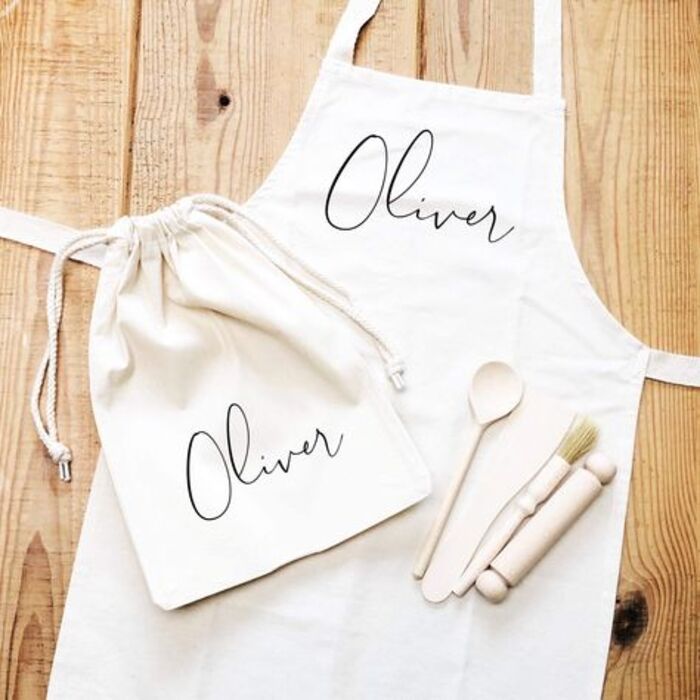 In search of the most practical custom gifts for aunt who loves cooking? This apron's calligraphy-style script and elegant fabric make it a surefire hit. Every time she's in her kitchen, she'll be reminded of a wonderful nephew life you.
27. Sister Auntie Photo Mug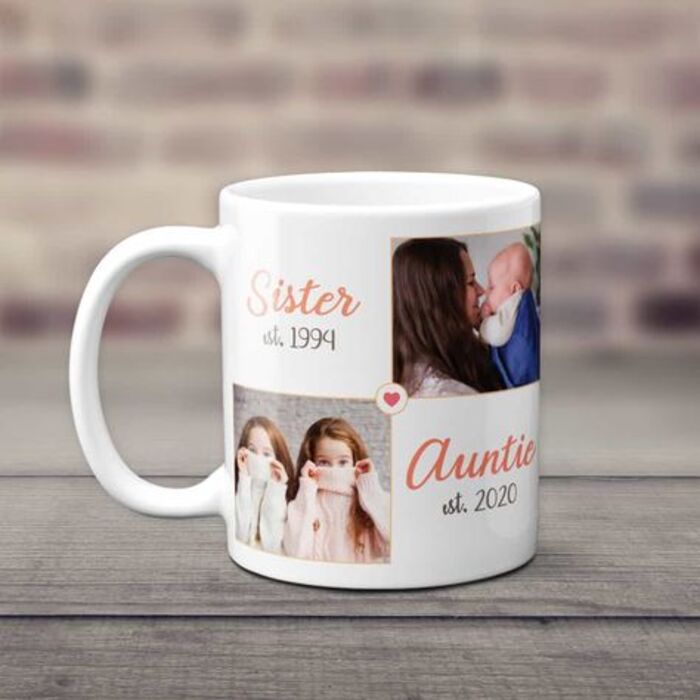 To celebrate her new role as an aunt, give her something special and personalized like this adorable sister-auntie photo mug. Insert some packs of coffee along with your gift so that she can enjoy the first sip right in this mug. The font, according to the manufacturer, will not fade even after multiple washing in the dishwasher or microwave.
28. Handwritten Dish Towel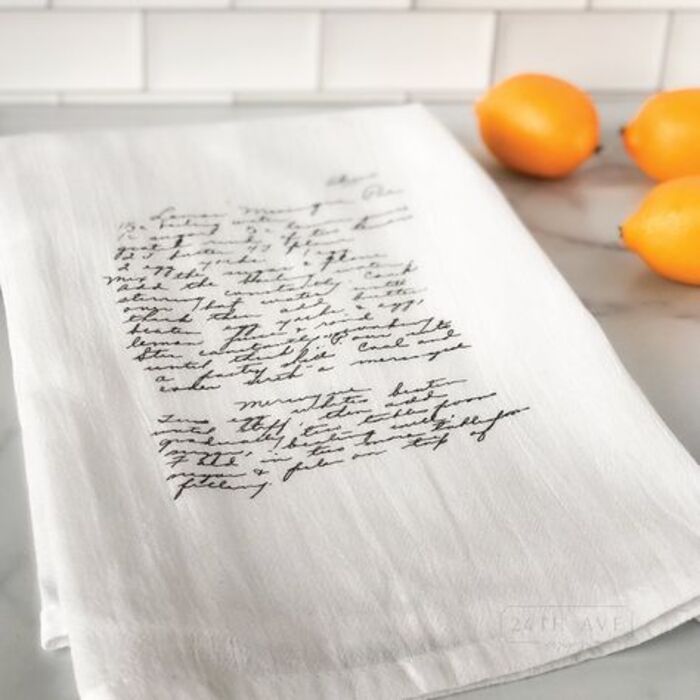 When it comes to personalized gifts for aunt, a handwritten dish towel will come out on top. You could have her favorite recipe (of you, herself, or her grandmother) printed on this towel. Especially, the best way to convey your feelings is to write a passionate letter to her yourself.
29. Wooden Music Box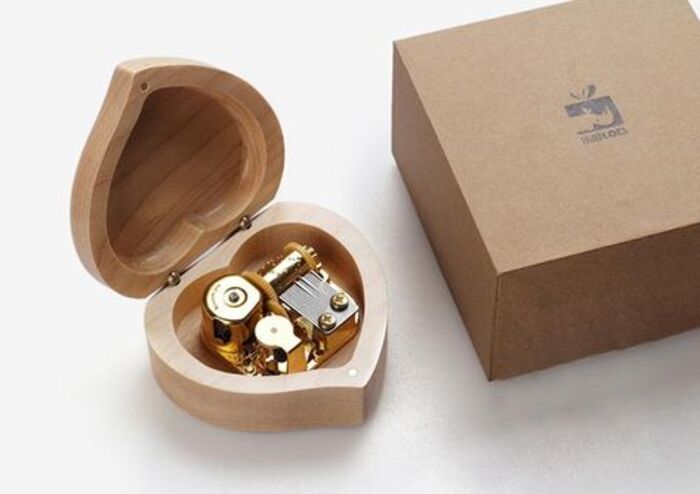 Have you been looking for some ideas about special gifts for aunts? It's a wooden music box with a custom design that doesn't require a battery to play. Beautiful melodies begin playing as soon as you rotate the handle. Your aunt will love having it adorably appear on her nightstand.
30. Pampering Gift Box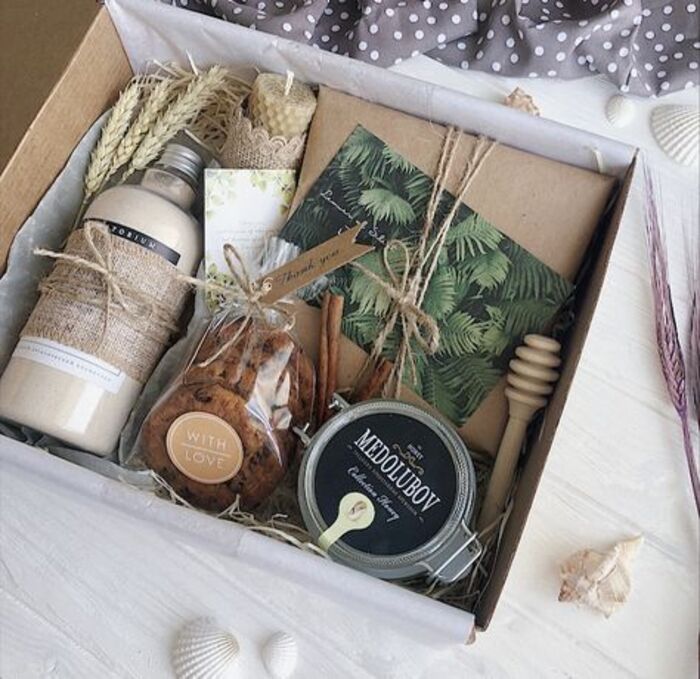 What aunt doesn't need a little R&R at some point in their lives? This spa gift box is one of the nicest unique gifts for aunt that you can give this year. Her senses will be soothed and revitalized after using the candles, lip balm, bath bombs, and other items in this gift set.
31. Cool Aunts Grocery Bag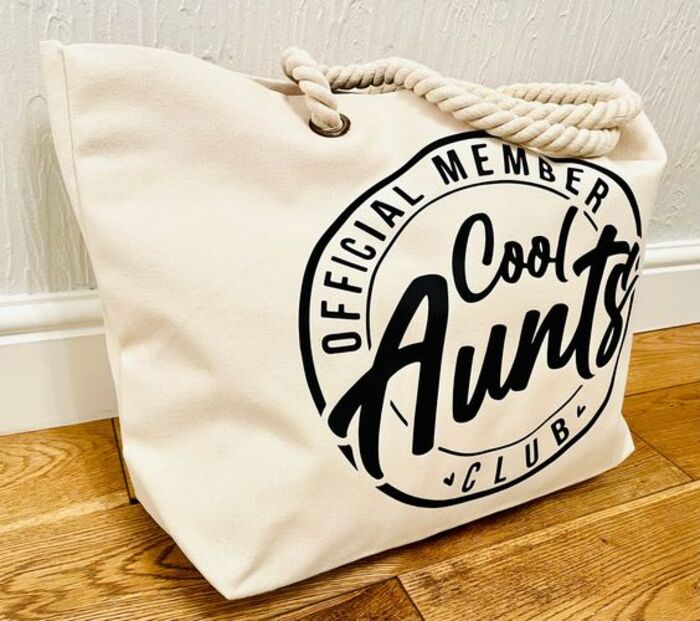 Let everyone know how much you love her with this handy "cool aunts" grocery bag. Because it's made of 100 percent cotton, it can be washed and reused, which reduces her reliance on single-use plastic bags. The best part? When she uses it, she'll remember you every time she does.
32. Aunt and Uncle Custom Mug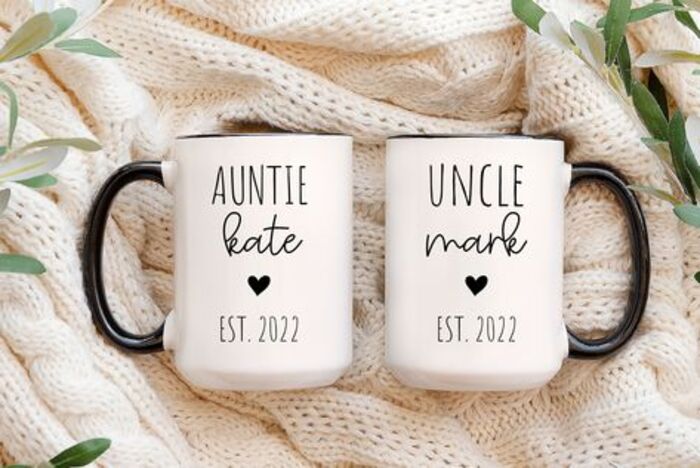 Give a pair of cherished mugs to family members who are always there for you, and they'll look forward to their morning cup of coffee every day. Unique and charming, these mugs are memorable personalized gifts for auntie that she'll actually use.
33. Best Aunt Can Coolies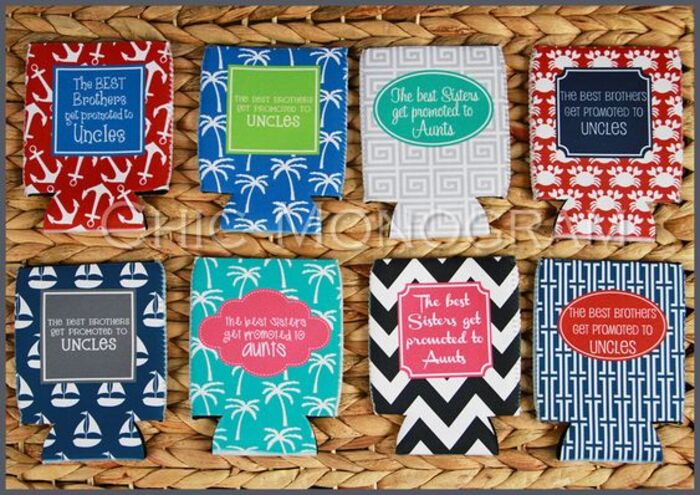 You can buy this gift for your aunt and uncle or your brother and sister for less than ten bucks. It is possible to fold the coolies flat for simple transport and to wash them in the washing machine.
34. Custom Message Tumbler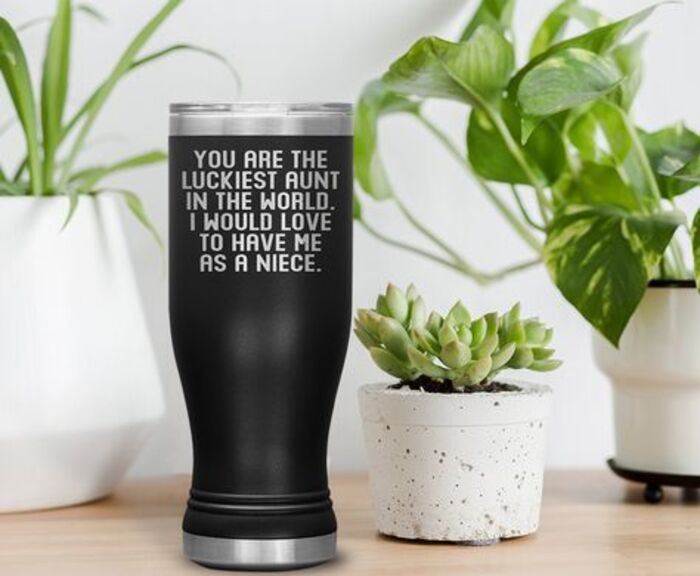 Like a second mother to you, she should be treated as such. Because of its attractive appearance, this tumbler is a top pick for holiday custom aunt gifts. Make sure she's well-hydrated throughout the day, even if she's out and about.
35. Chocolate Gift Box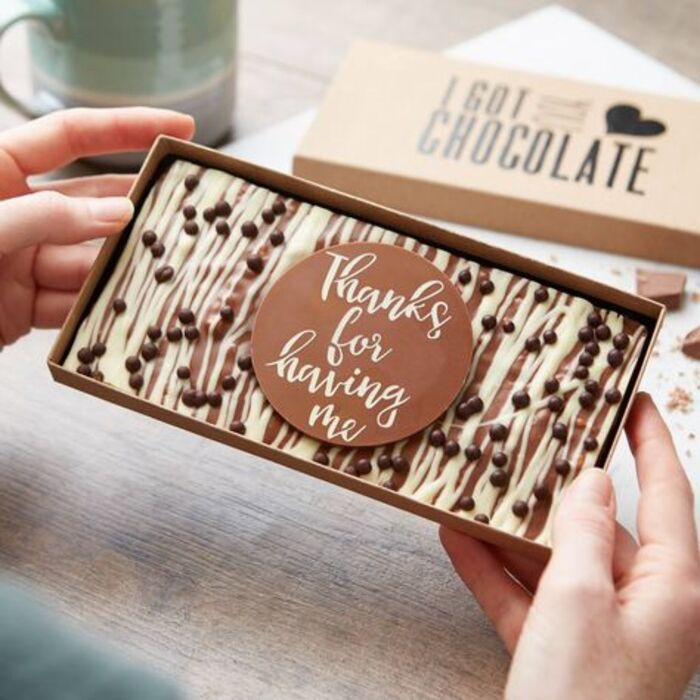 With her first name, you can truly customize these beautiful chocolates. Or else, let her see sweet words as soon as she opens this gift box from you.
Read more:
It's sweet to have a wonderful aunt who always supports you. This time, let's give her the coolest personalized gifts for aunt for all things that she did. No matter what you choose (a creative kitchen appliance, a home decor present, or some sweet treats). she's sure to treasure your gift with your lovely personal touch. Oh Canvas believes you'll see how happy she is while unwrapping your gift box.