Do you know a couple that will celebrate their 50th wedding anniversary the next year? Or are you a member of a group? In the grand scheme of things, 49 years of marriage is an incredible achievement in and of itself! So don't forget to give them a present they'll like on the occasion. To help you out, Oh Canvas has put up a list of some of our best 49th anniversary gift ideas that you may use as inspiration.
What is the Traditional Gift for 49th Anniversary?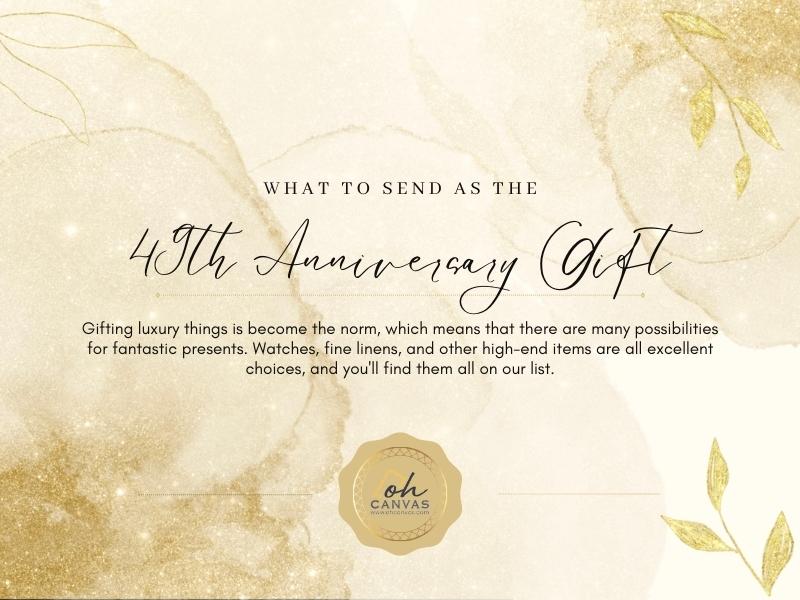 For those celebrating their 49th wedding anniversary, there isn't a special stone or traditional gift associated. Gifting luxury goods have become the norm, which means that there are many possibilities for fantastic presents. Watches, fine linens, and other high-end items are all excellent choices, and you'll find them all on our list. We've also included lots of smaller presents since sometimes all that's required is a modest sign of appreciation.
What Gift do You Give for 49th Wedding Anniversary?
49th Anniversary Gifts for Wife
1. Diamond "V" Bar Necklace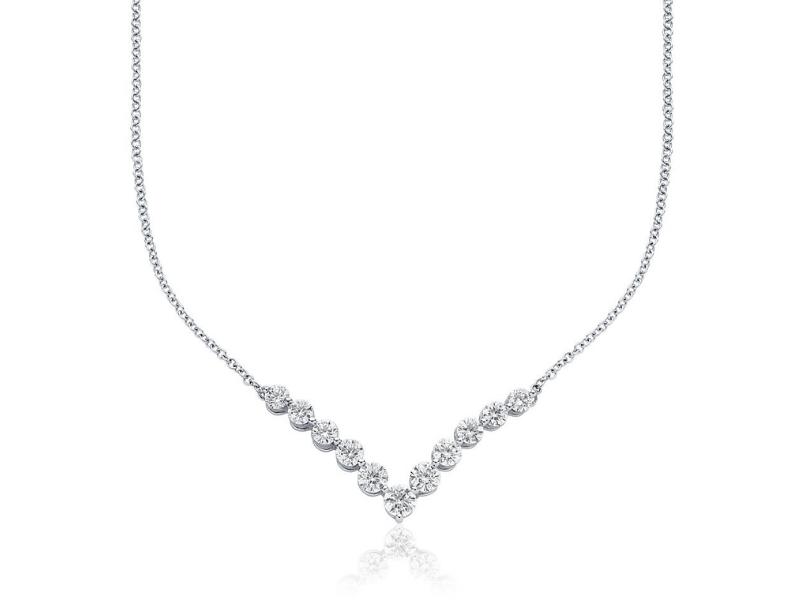 A diamond necklace is the ultimate symbol of opulence. With this V-shaped diamond necklace, you can't go wrong with spending a little money on your loved one. This white gold beauty is adorned with a beautiful peak of graduated diamonds.
2. Tori Burch Perfume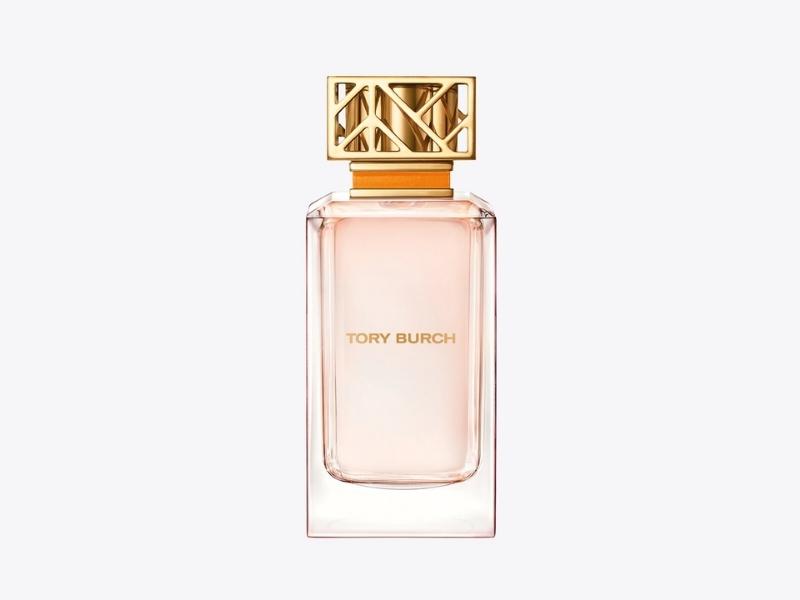 Adding perfume to the luxury goods motif is another 49th anniversary gift option. For a timeless classic smell, Tory Burch is a fantastic pick with fragrance elements that are both heavy and flowery. In addition, its bottle and sculptural top are both exquisite and worthy of display on a bathroom sink or vanity.
>>> Interested in 48th Anniversary Gift?
3. Akoya Cultured Pearl Earrings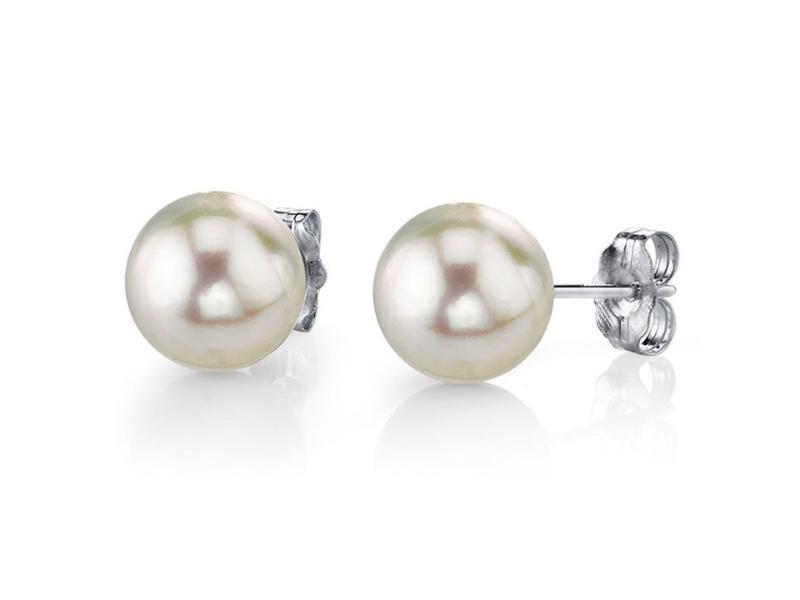 This elegant set of pearl earrings is the perfect way to wish your significant other a happy 49th wedding anniversary. Large cultured pearls seem sumptuous and timeless when surrounded by a halo of small diamonds. From jeans to cocktail attire, these shoes will look great.
Oh Canvas tips

Do not store pearls in a jewelry box containing diamonds or rubies. Pearls may easily be scratched or broken if care is not taken. Avoid dropping your pearl jewelry and keep it in close vicinity to other precious metals.
4. Personalized Wedding Gifts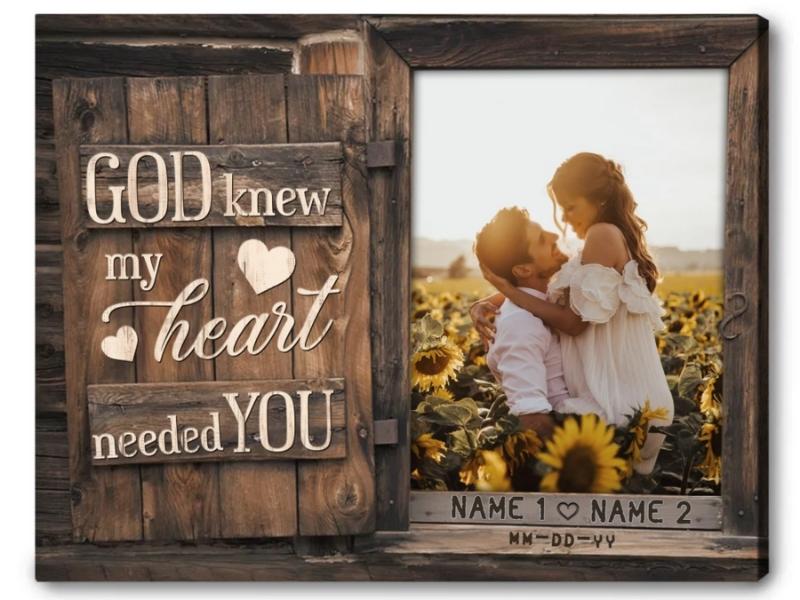 This is not a traditional gift or luxury item but we sure your loved ones will appreciated this present so much. Make your house even more lovely by adorning it with this magnificent canvas print! Everything in this painting, from the brush strokes to the color combinations, contributes to its overall excellence. All of me is in love with all of your work, and it's the ideal anniversary gift by year for you. Don't let go of this opportunity.
5. Wool Throw Blanket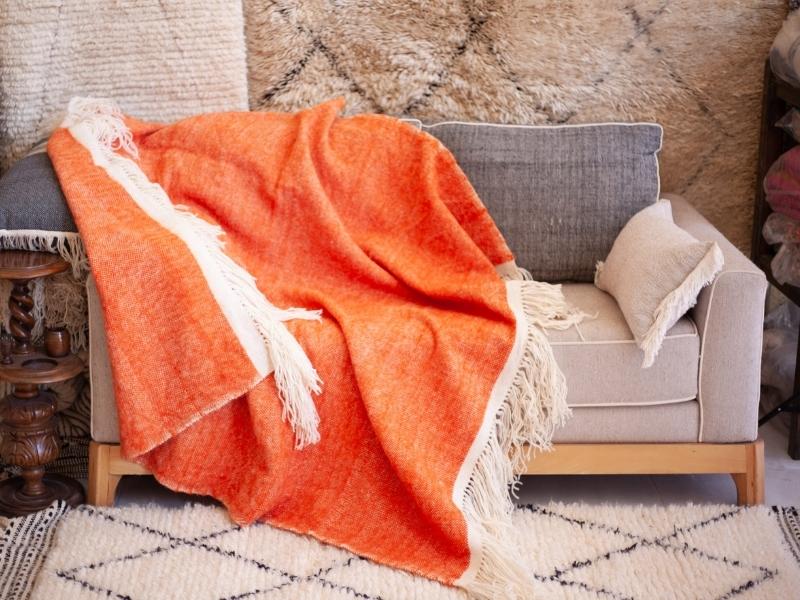 Throw blankets are a need in every home. For a variety of reasons, this plaid blanket is at the top of our 49th wedding anniversary gift list. Alpaca hair is used in its construction and the ample size allows for two to snuggle up to it on the bed or a favorite recliner.
6. Coach Willow Leather Tote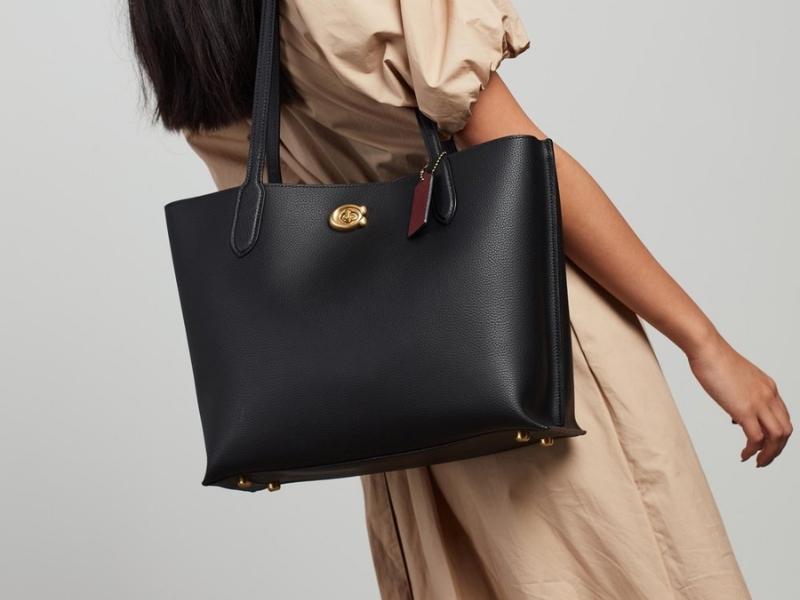 If celebrating the 49th anniversary of Coach means purchasing a luxury item, then a Coach bag should be the best 49th anniversary gift for your wife. It's safe to say that this large pebble leather purse will quickly become a go-to for them. From brown to candy pink, you may choose from a variety of eye-catching hues.
7. Mirror Basic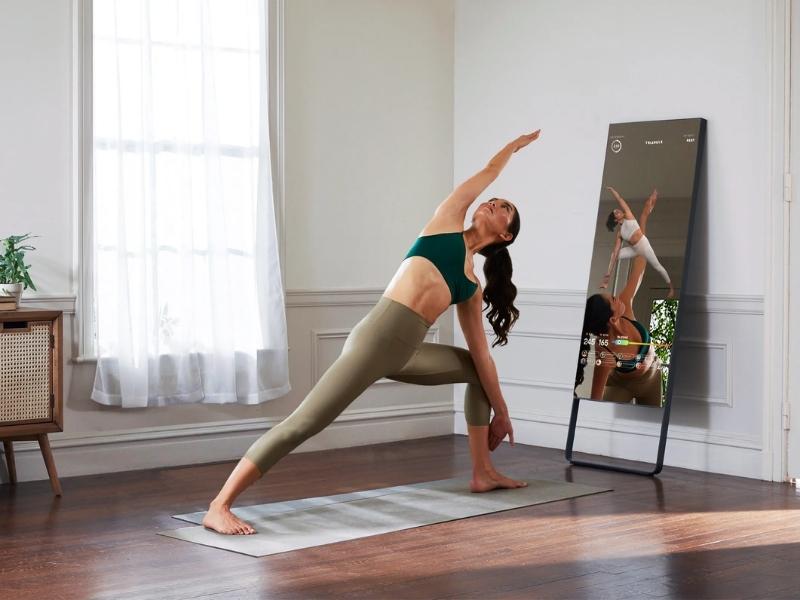 Although it might be tough to get inspired to go to the gym, with this all-in-one smart home fitness station, you won't have to worry about that anymore. Learn how to do every exercise in a variety of different ways with on-demand or live programs that cover everything from cardio to strength training to yoga and boxing.
8. Washable-Silk Robe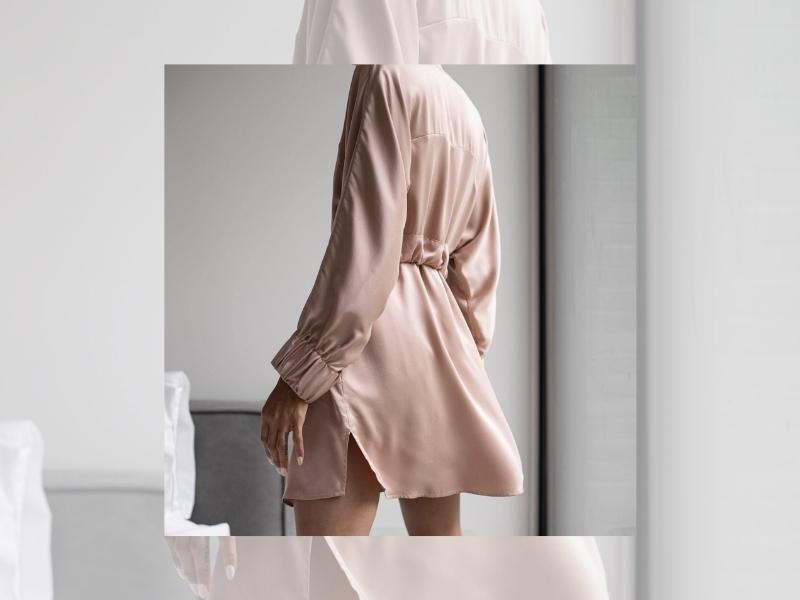 This washable silk robe is the best of both worlds: it's both elegant and practical. If you don't want to go to the dry cleaner for a wash, this is a great option for the 49th anniversary gift. It regulates your body temperature to keep you at a reasonable temperature and enables you to recline in style and comfort.
Oh Canvas tips

You should treat your kimono as the delicate fabric it is, since overloading the washing machine may cause even washable silk to be stretched and twisted firmly enough that stains can emerge.
9. Body Toning Device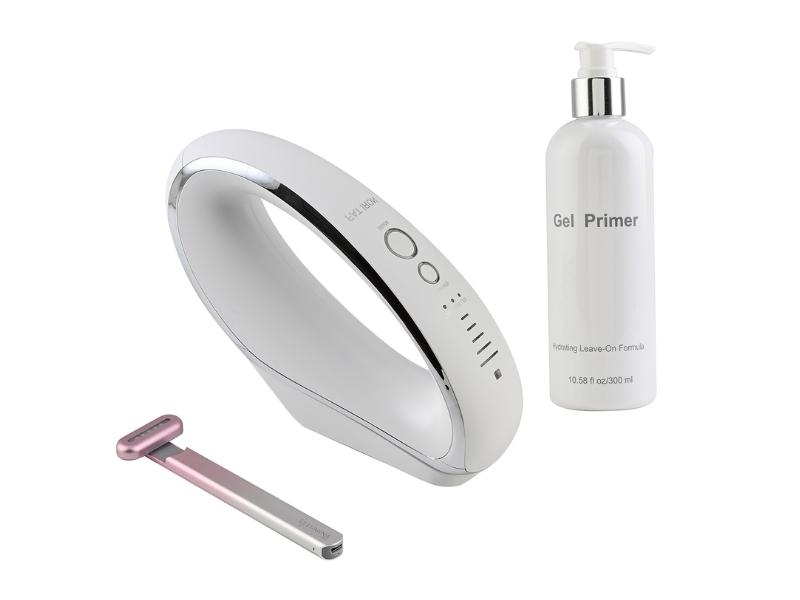 Isn't it time for a 49th wedding anniversary gift for her that's a bit more high-tech for the skincare fanatic who already has a dry brush, skin plane, and jade rollers? Microcurrent technology is used in this skin-toning gadget to maintain the skin tight and toned.
In order to notice results, just use the provided moisturizing gel and massage your skin with the device every spa day for 5 minutes.
10. Wedding Custom Song Lyrics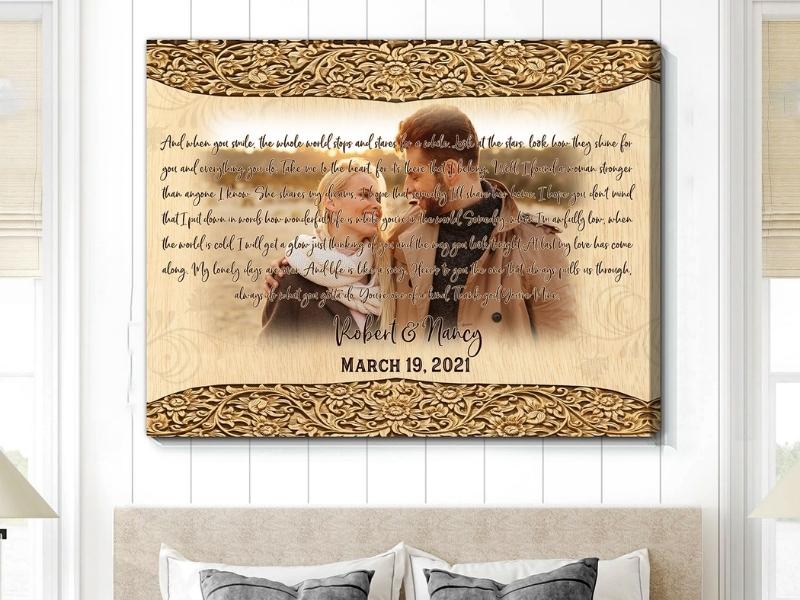 It's the perfect 49th anniversary gift for two lovers who are seeking something a little unusual. We have a painting that includes music lyrics, a personal touch of message, and a picture all in one. With so many options, you can't go wrong with this product. Everybody who sees it will instantly fall in love with it.
11. Apple Watch Bracelet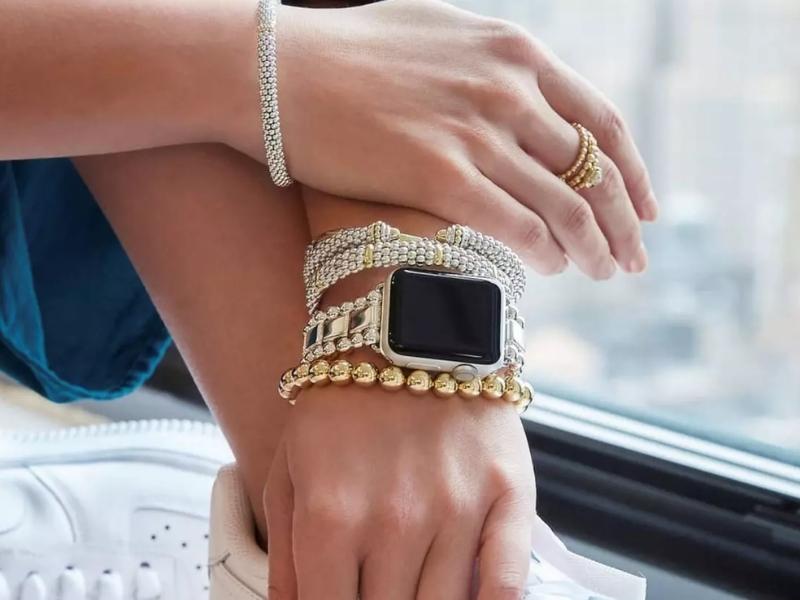 When it comes to Apple Watch bands, this sleek stainless steel band appears like a fine piece of jewelry. It may be sized to suit her wrist by removing the links like a conventional watch. In addition, the band has a good weight, which makes it seem a bit more upscale than your ordinary piece of jewelry.
12. Apothecary Body Lotion
With this exquisite lotion, every post-shower moment may be transformed into a spa day experience. As a bonus, the lotion is scented with all-natural components including sandalwood (sandalwood), cedarwood (cedarwood), and ylang-ylang. In addition, the bottle is aesthetically pleasing when displayed in the restroom.
13. Robot Vacuum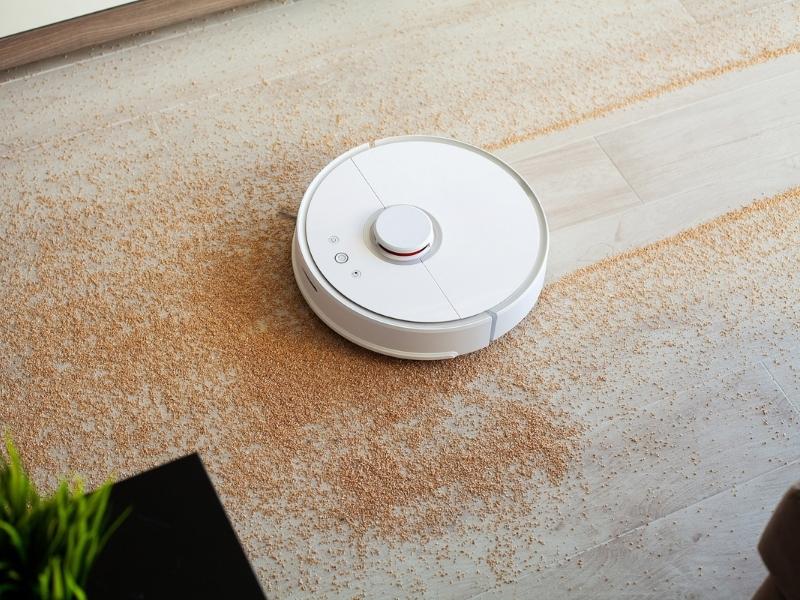 With this robot vacuum, you can let someone else take care of the cleaning for a while. To clean carpets and hardwood floors, it employs a three-stage approach that teaches it to explore the home on its own. The app may also be used to schedule vacuuming times.
>>> Love to know more about the 50th Anniversary Gift?
49th Wedding Anniversary Gifts for Him
14. Ombre Blue Candle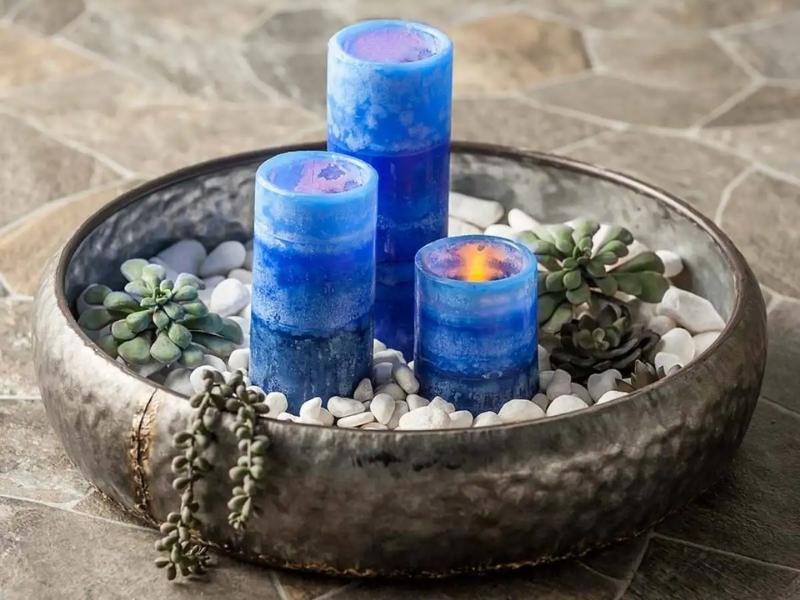 Is there a tiny 49 anniversary gift you'd want to offer to commemorate this occasion? This charming jar candle is the perfect finishing touch. When the candle is lit, the blue ombre glass is brilliantly illuminated, and the enthralling aroma is a popular choice.
15. Godiva Chocolates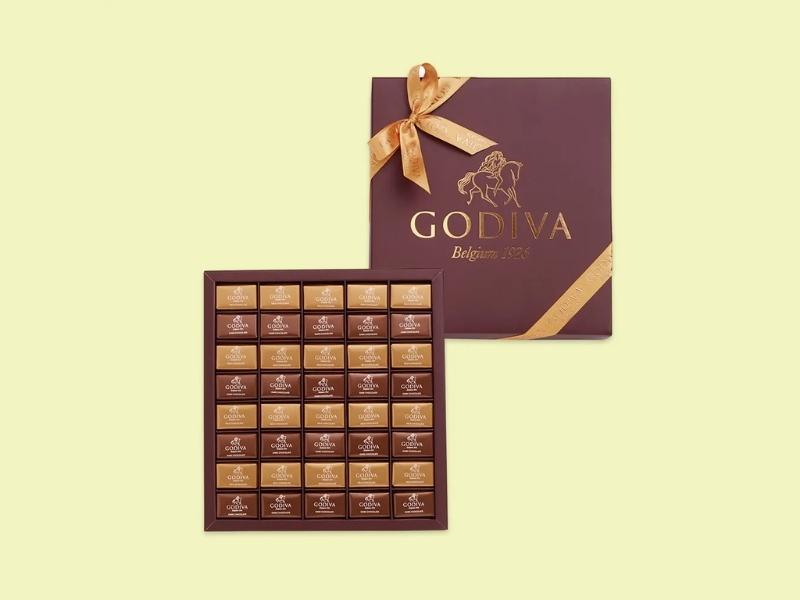 There's no shame in presenting a more conventional 49th anniversary gift like this Godiva chocolate box. And since it comes in such a lovely box with 36 pieces, there will be enough to go around. To add a personal touch, include a lovely anniversary card.
16. All Because Two Fell In Love
When you think about it, 49 years is a really long period. It's a moment to reflect on the joy, love, and sacrifice that was experienced by everybody. There are many different ways to commemorate your 49th wedding anniversary with your spouse and this canvas print is the one of those. See how excited they are after receiving this present.
17. Nesting Cake Stand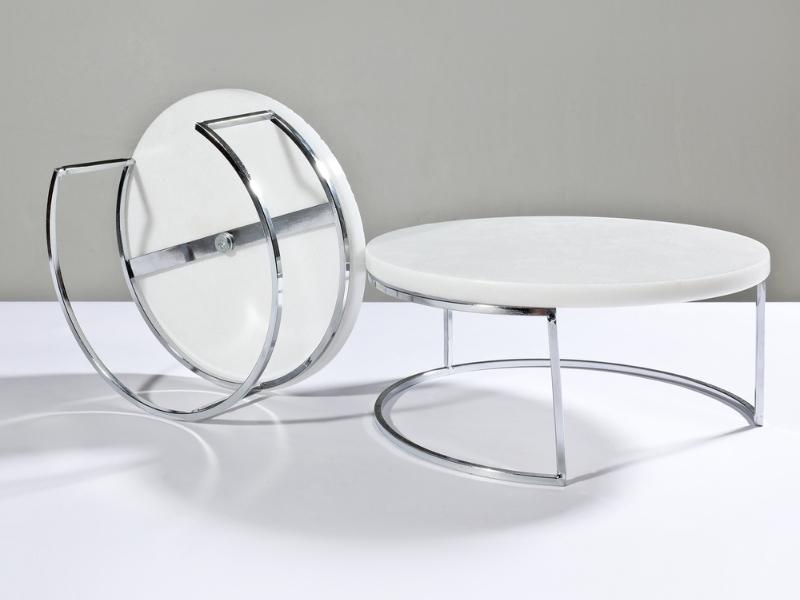 This marble and gold cake pedestal will add a contemporary flair to their kitchen. When not in use, this lovely set nests neatly within itself for easy storage. Anyone who likes baking and proudly exhibiting their food will appreciate this thoughtful 49th wedding anniversary gift idea.
>>> This 55th Anniversary Gift guide will be the most useful thing you have ever seen before!
18. Tag Heuer Carrera Men's Watch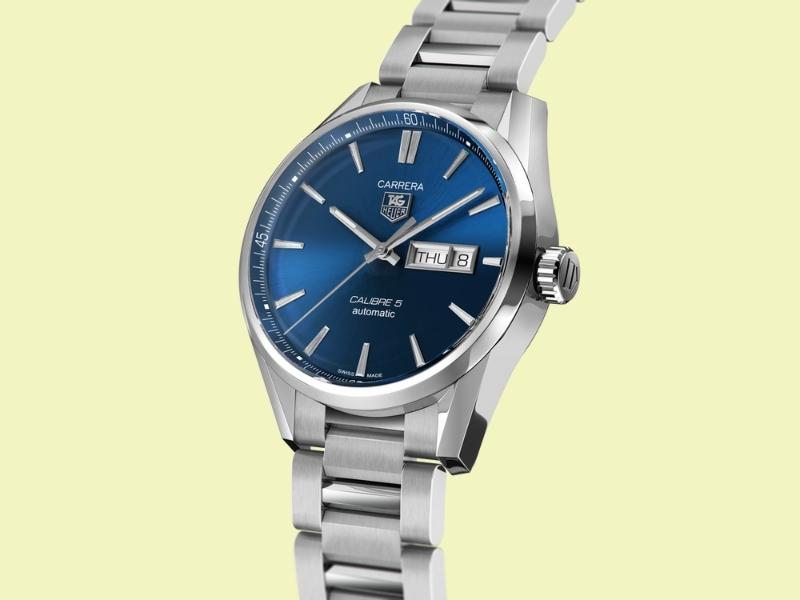 What do you get your hubby for his anniversary? It's hard to go wrong with a Tag Heuer for a gift for 49th anniversary. The silver watch face contrasts sharply with the rich brown leather strap on this model. The modern gifts of this caliber deserves the price tag that accompanies many high-end items.
19. David Yurman Ring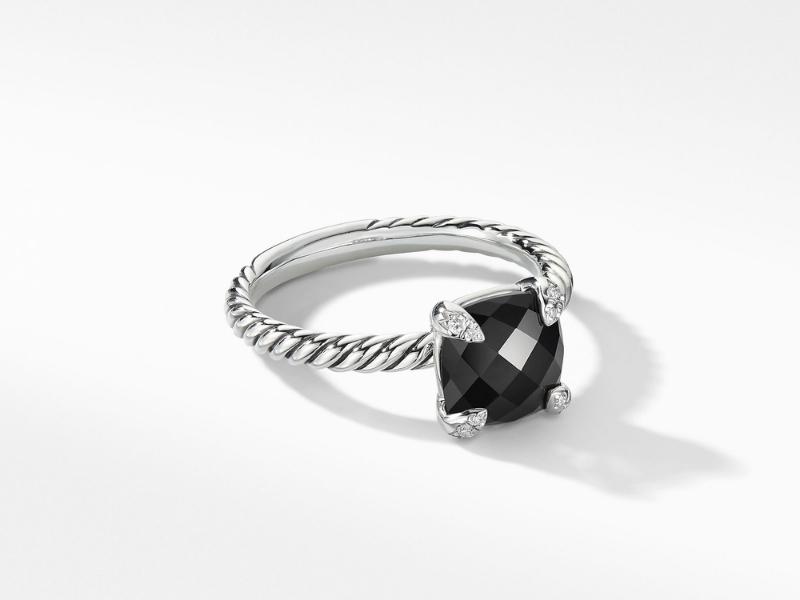 Whenever you reach a new milestone, treat yourself to an eye-catching ring. Customize this David Yurman ring with a gemstone of your choice from 10 available options. For your 49th anniversary, add a matching bracelet to complete the look.
20. Premium Cocktail and Margarita Machine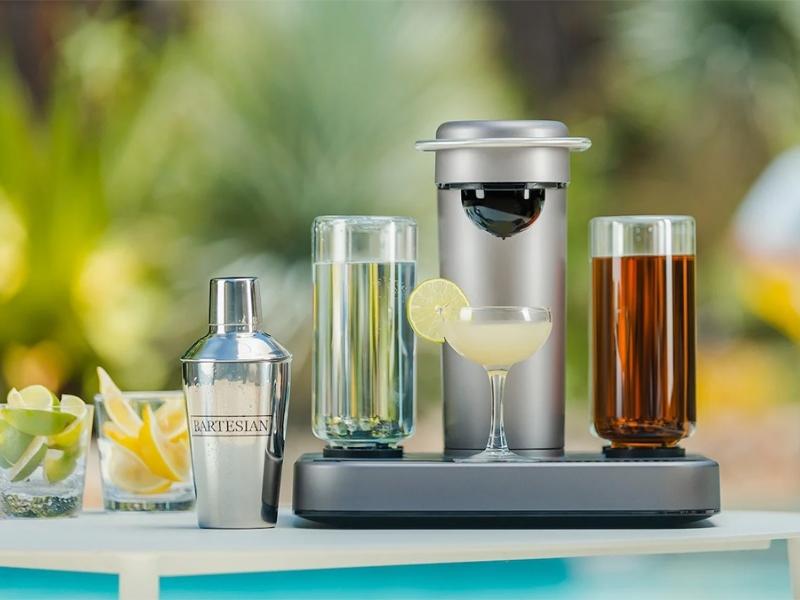 You can prepare all of your favorite artisan drinks with no measuring or mess with this high-end gift for 49th wedding anniversary. In order to get the strength you want for your cocktail, just fill it with your favorite alcohol and insert a refillable mixer capsule. Every time you make a drink, the machine automatically performs a cleaning cycle to make cleanup even easier.
21. Self-Cleaning Water Bottle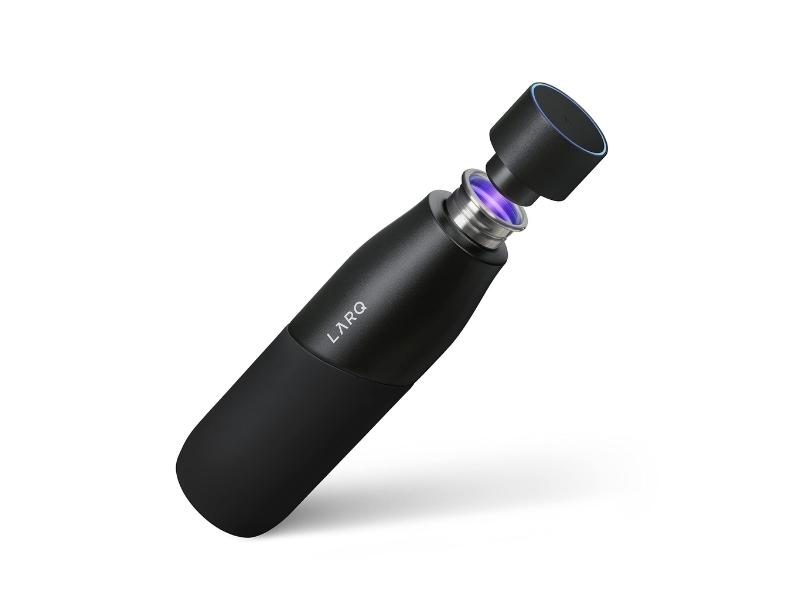 This is amazing, but what about a water bottle that cleans itself? In only 60 seconds, the UV light in the LARQ bottle kills all the microorganisms within the bottle. In addition to cleaning itself every two hours, there is no need to keep pressing any buttons. It can also keep water hot or cold for up to 12 hours or 24 hours, depending on the temperature setting.
22. Meta Quest 2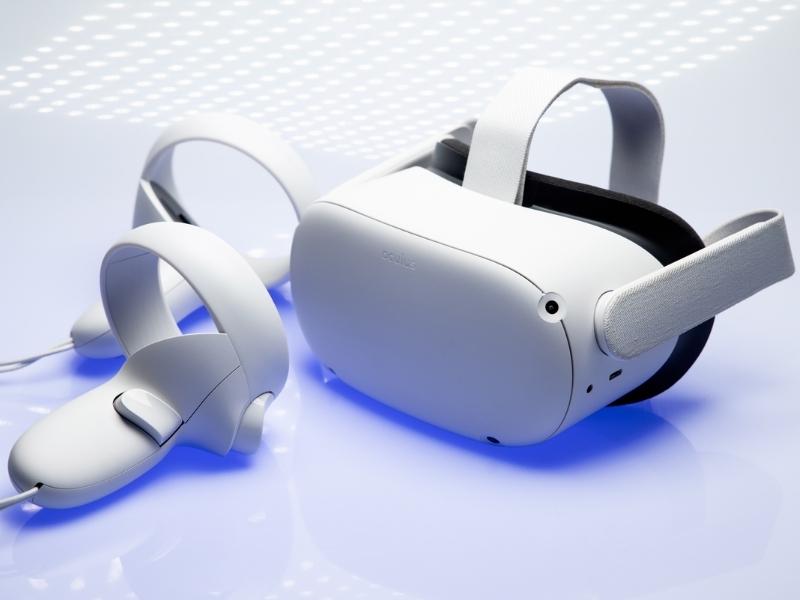 The headset, two controllers, and a charging cord are included in this starting kit, which includes everything your recipient needs to get started in virtual reality. Intuitive Touch controls communicate with the headset, while built-in speakers give a dramatic sound while they explore and play.
23. Boyfriend Bold Chain Necklace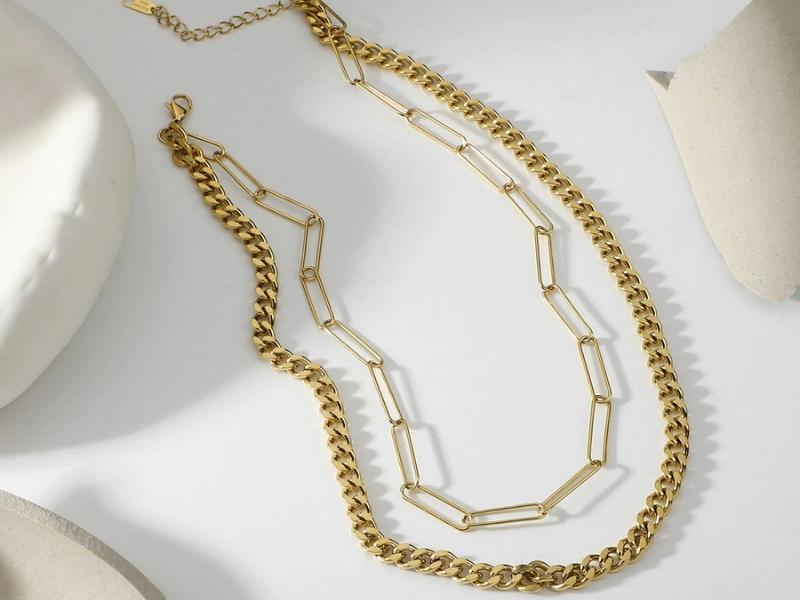 Consider giving modern gifts for your wife for this special anniversary. It's composed of 14K solid gold, which will not corrode or darken over time. She may wear it every day because of its 18-inch length and luxurious design. In addition, it may be used with other necklaces to create a fashionable layering effect.
24. Housewarming Gift Ideas For Couples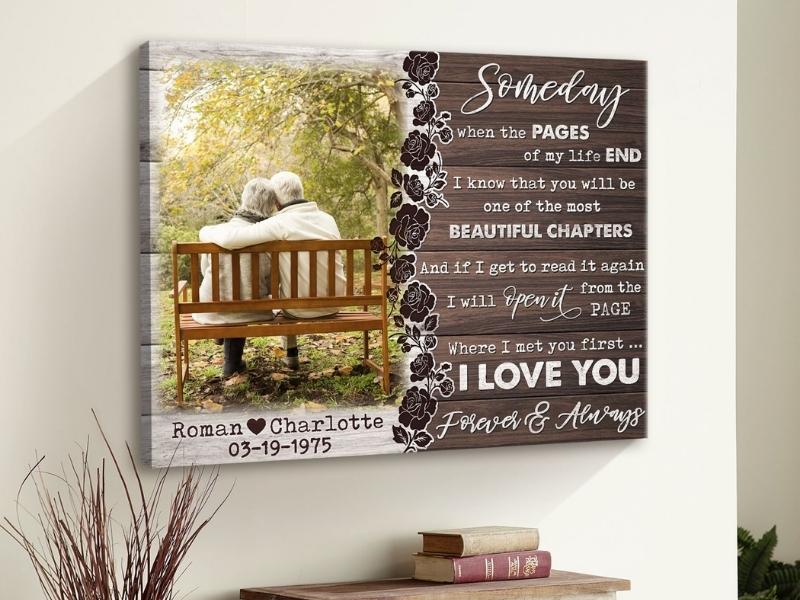 It's rare to discover long-lasting love, but when you do, the emotion is so sublime that you swear to cherish it constantly. This Forever and Always Custom Photo Canvas Print is the perfect 49th wedding anniversary gift to cherish for the rest of your life.
25. Energy Strip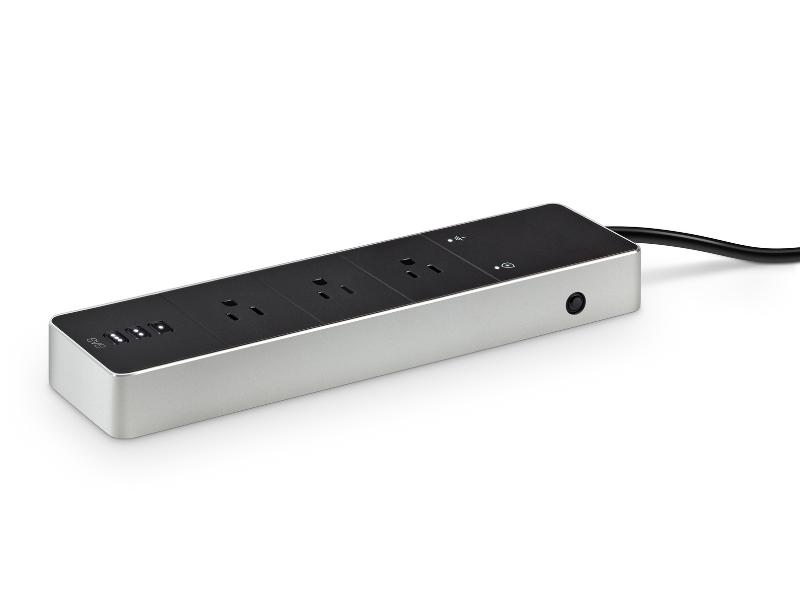 You can't go wrong with a smart power strip for your loved one's house if they already have a wide variety of smart gadgets. In addition to safeguarding their gadgets from surges, it may also conserve energy by turning them on and off automatically. The Eve app allows customers to set a timer for the strip, ensuring that they only consume power when they really need it.
26. Matte Black Razor and Shave Gel-to-Milk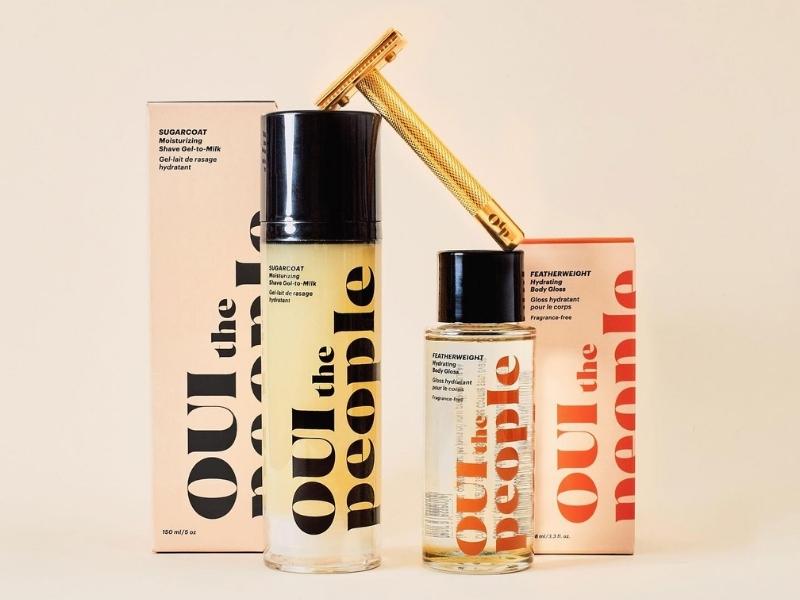 Even while shaving is not a luxury item, this set might make the process a little more pleasurable. In addition to being stylish, the matte black safety razor is soft on the skin, making shaving a breeze. To remove undesired hair, all you have to do is delicately slide it over your skin.
The shave gel-to-milk has a wonderful scent and is both nourishing and protective of the skin from nicks.
>>> Recommend reading: Top 43 Shiny 60th Anniversary Gifts for Wife, Husband & Couples
Parents' Gift for 49th Wedding Anniversary
27. Luxe Framed Duvet Set
One of the nicest presents for a couple is a cozy bedding set. This opulent collection also fits the contemporary luxury goods 49th anniversary gift motif. Almost every bedroom's design may be complemented by one of four subdued shades.
28. Bee & Willow Stoneware Dining Set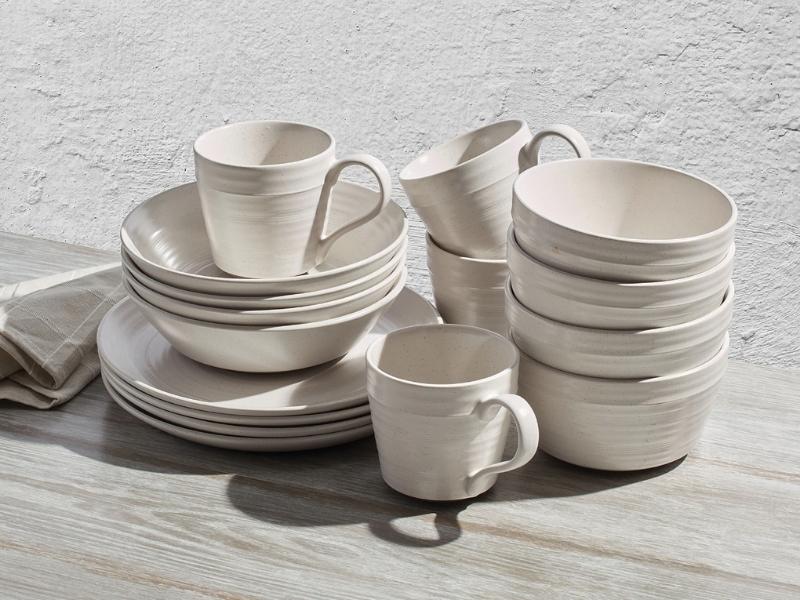 Looking for traditional and modern gifts for 49th wedding anniversary seems really hard, right? But, take a look with this one. This dinnerware set looks like it was made in a stone mill in New England. With a white glaze and stoneware construction, this set is likely to be a beloved family heirloom for years to come.
29. Ninja Foodi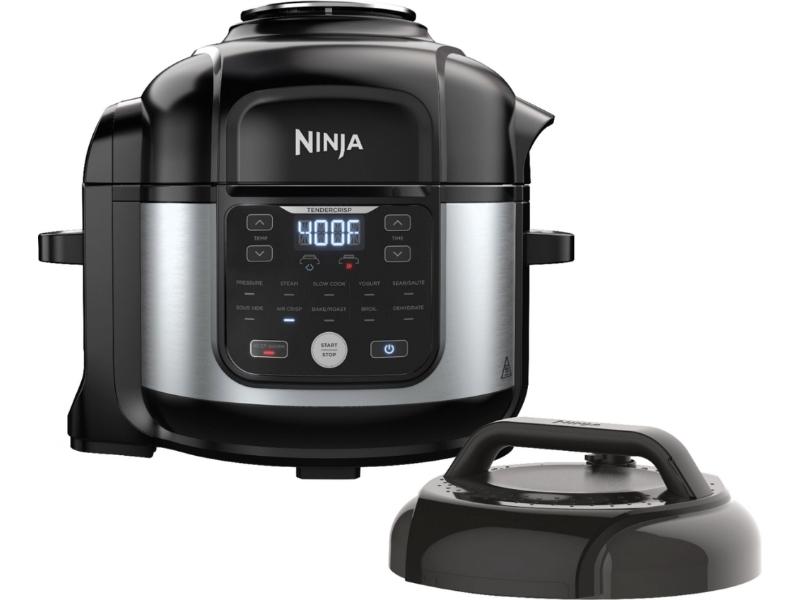 Aside from roasting and frying, this helpful kitchen friend can also grill, roast, and dehydrate. We believe the Ninja Foodi is the ideal 49 years anniversary gift for this reason alone. Despite its size, this kitchen workhorse can handle a slew of duties and provides the passionate home chef with an endless supply of projects and ideas to try out.
30. The Moisturizing Soft Cream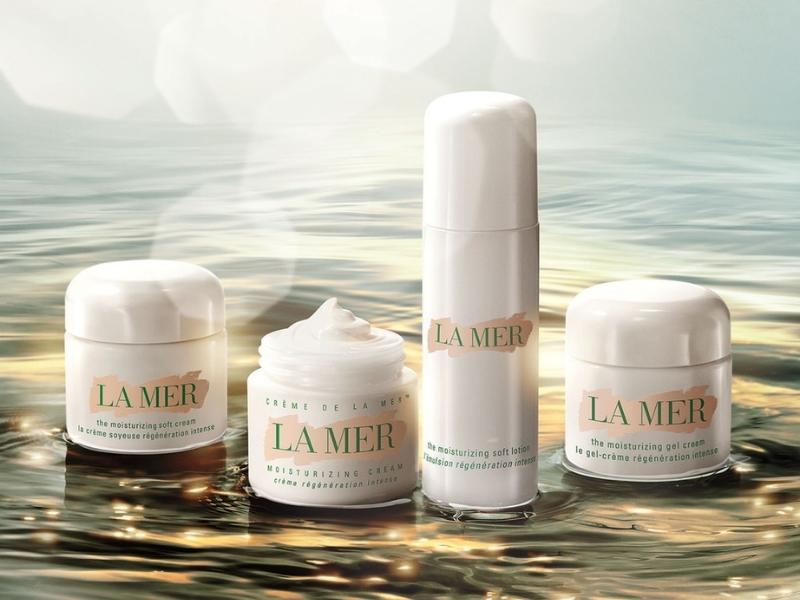 When you offer this cult-favorite moisturizing lotion to the skincare fiend, they'll be ecstatic. It's no surprise that this lavish 49th wedding anniversary gift has received good stars and overwhelmingly positive reviews. This lightweight cream is enriched with lime tea concentrate and marine-sourced nutrients including sea kelp, which will strengthen and preserve their skin while restoring its natural shine.
31. Collage Family Photo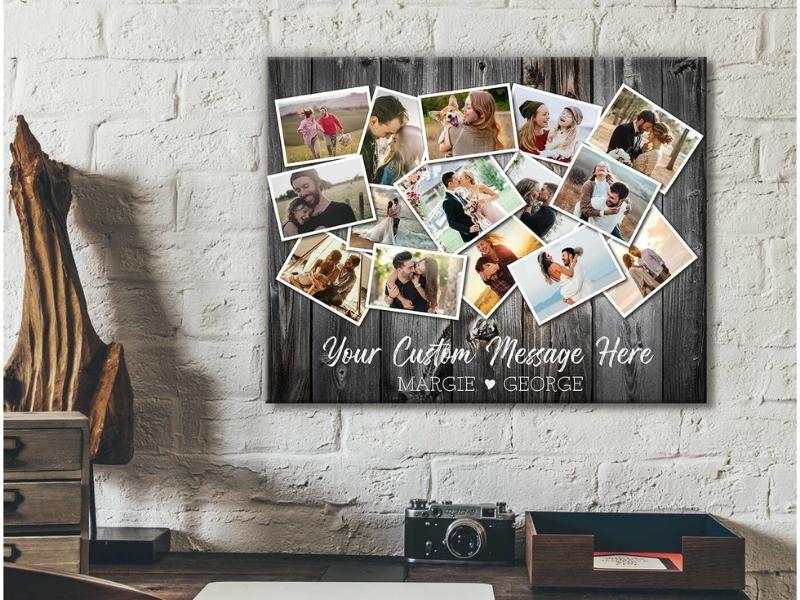 Making a big meal of it as a whole family to commemorate your closeness is nice, but you know what's even better? This is a great personalized anniversary gift. A blanket with the words "family, love, blessed" on it is a wonderful way to retain the memory of special times close at hand. You may use the personalized blanket for your own comfort, or give it as a ultimate luxury holiday 49th year anniversary gift to someone special in your life.
32. Infrared Sauna Blanket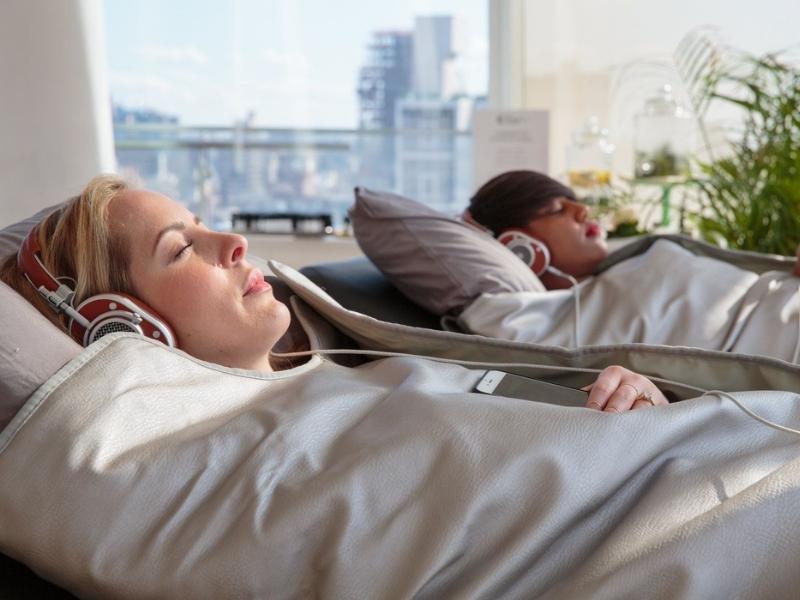 Is it not possible to get the advantages of a genuine sauna without having to install one? You'll be able to thanks to this infrared blanket.
Helps to soothe aching muscles, cleanse the body & increase metabolic rate like a typical sauna session. It's as simple as plugging it in, unfolding it, and relaxing.
Oh Canvas tips 

If you're looking for a sauna blanket, you should know that there are three on the market that consistently rank among the best. There is the HeatHealers Sauna Blanket, the HigherDose Infrared Sauna Blanket V3, and the MiHigh Sauna Blanket.
33. Pasta Maker Plus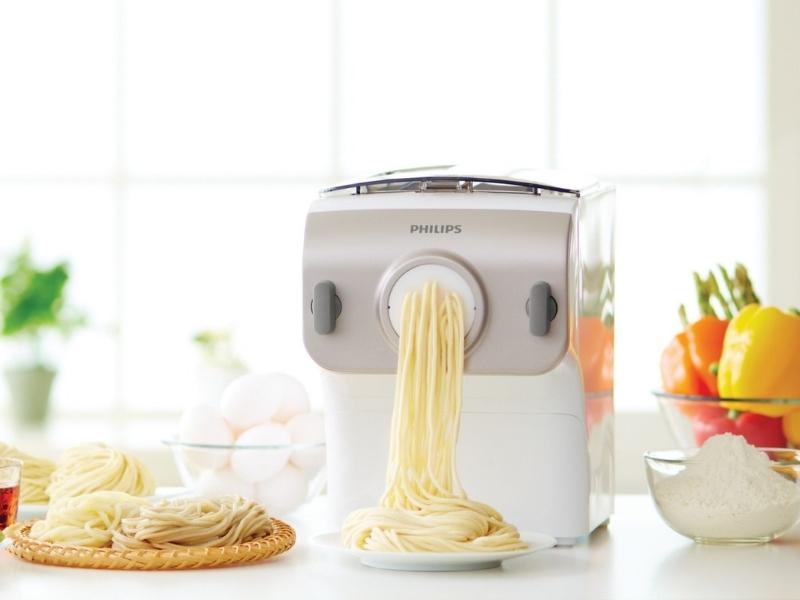 I had no idea pasta-making could be so simple. This is the perfect 49th wedding anniversary gift for a buddy who enjoys making everything from scratch in the kitchen. The Philips Pasta Maker handles all the work for you, creating pasta in as little as 10 minutes, and you just have to add the ingredients.
>>> Further reading:
Besides giving thoughtful traditional and modern gifts for the 49th wedding anniversary, there are many different to celebrate this milestone. Thinking about enjoying an ultimate luxury holiday in five star hotel pampering on weekend getaway with exquisite tasting menu from Michelin star restaurant.
Whether you're shopping for him or her, you can't go wrong with jewelry as a 49th anniversary present because there aren't many things more elegant than jewelry. Given the association between orchids and wealth, a bouquet of purple orchids would be an perfect floral gift. What about a orchid shaped brooch if you look for a more preferred option of jewellery?
The search for the perfect 49th anniversary gift may be very consuming. There are several possibilities to consider for your future event, including including the brass emblem or going in a whole other direction. Happy anniversary! From the Oh Canvas team with love!